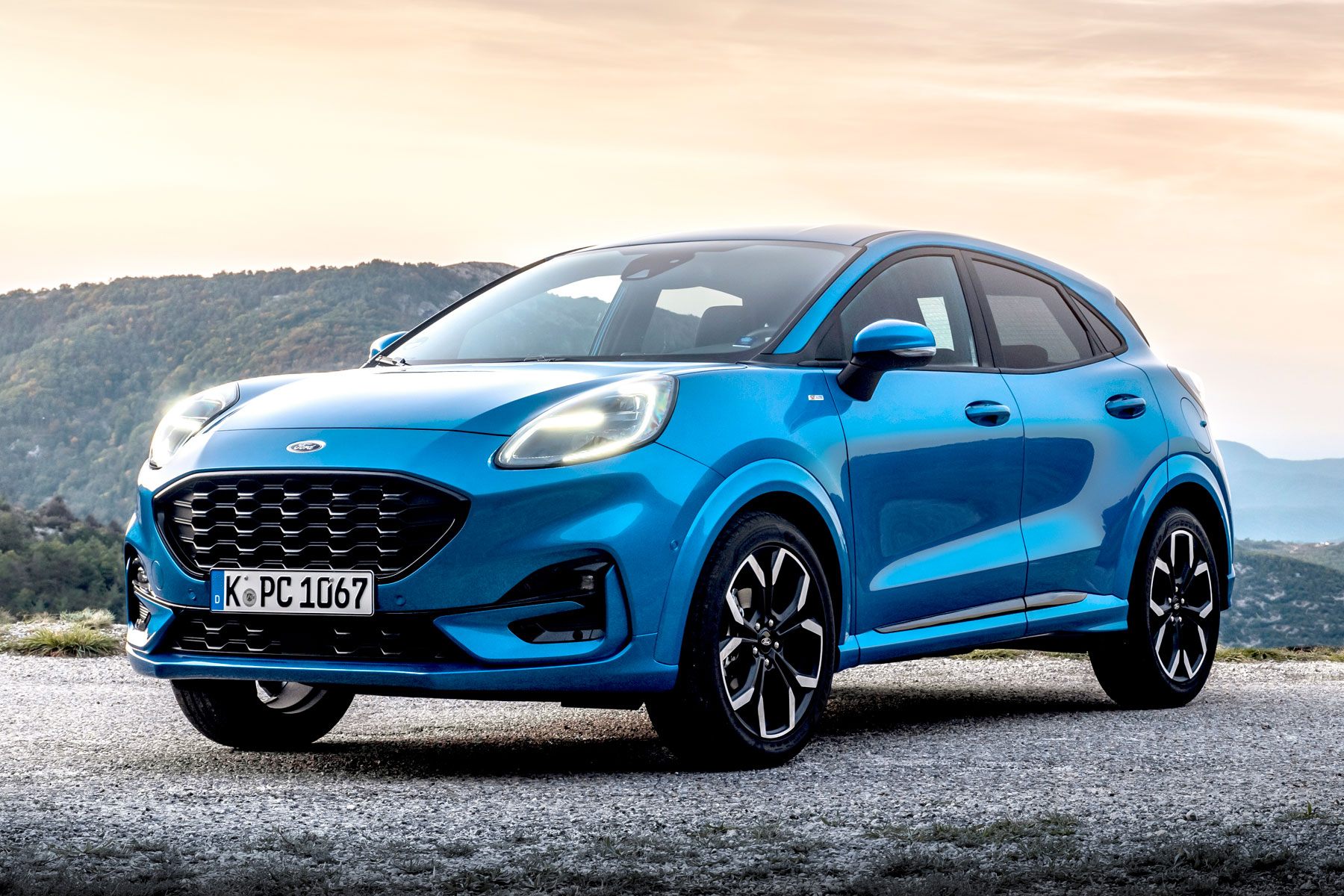 A budget of £20,000 is barely enough for a new supermini, so we're not surprised you are considering a used car. There are hundreds of thousands of cars available for under £20,000, from pre-registered superminis to family SUVs still covered by a manufacturer's warranty.
We've put together a list of some of the best used cars for under £20,000. All of the cars featured here were registered after 2017 and have no more than 100,000 miles on the clock.
Remember to do your homework when you're buying a used car. Insist on a full service history when spending £20,000, and while a few minor blemishes on the bodywork are to be expected, you should walk away if there are signs of accident damage. You can afford to be picky.
You should also expect a fresh MOT if the car has passed its third birthday and check for any outstanding finance. Here are some great used cars to consider.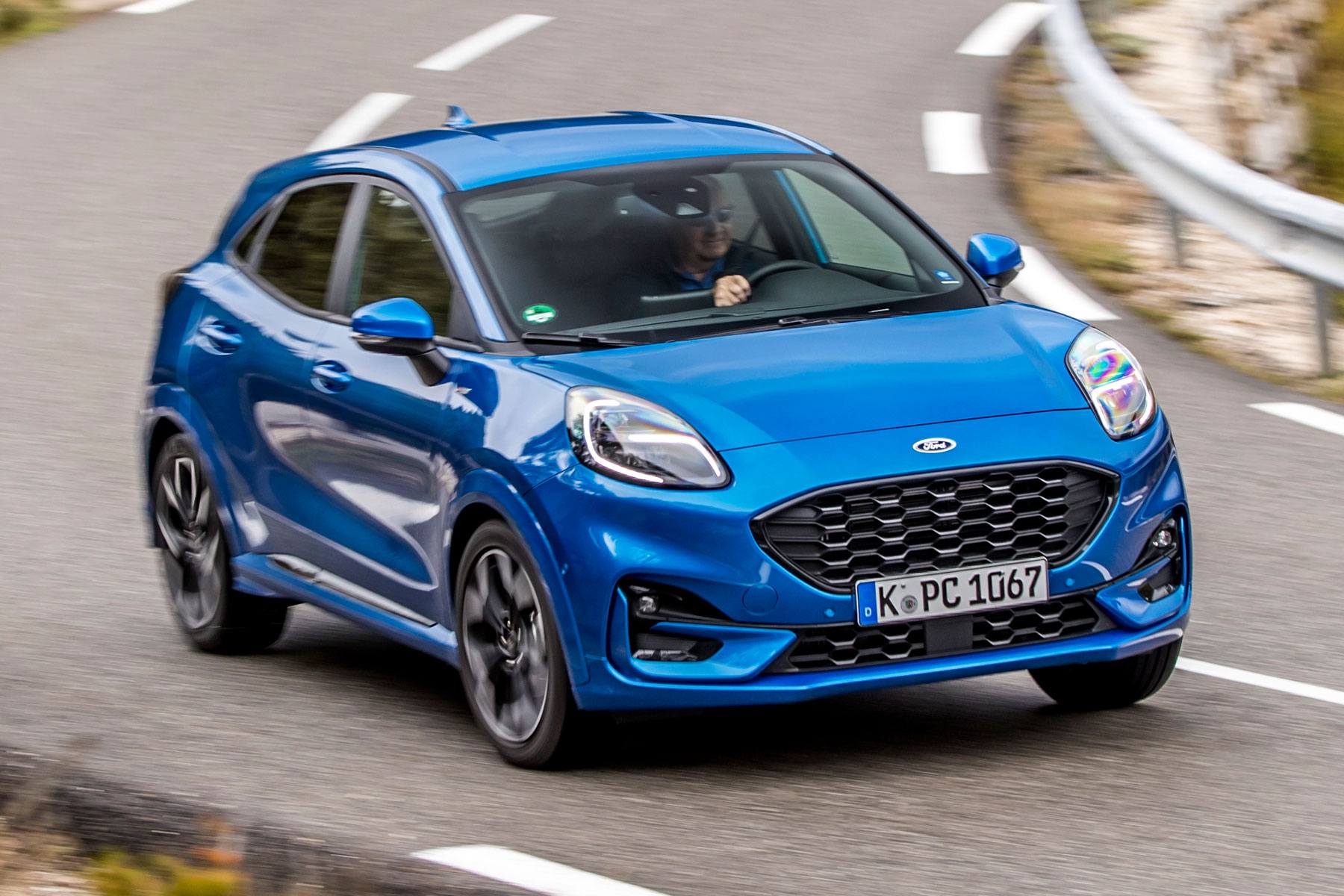 Ford Puma
The Ford Puma is one of the best compact SUVs you can buy. It's based on the Fiesta supermini, which means it's fun to drive. The raised driving position comes into its own in the city, while the tight turning circle takes the pain out of parking. The 1.0-litre EcoBoost petrol engine comes with a choice of outputs, 125hp or 155hp, with mild hybrid tech for improved fuel efficiency. There's even a 200hp Puma ST, which is like a hot hatch in an SUV suit. All versions are well equipped and there's a quality feel throughout.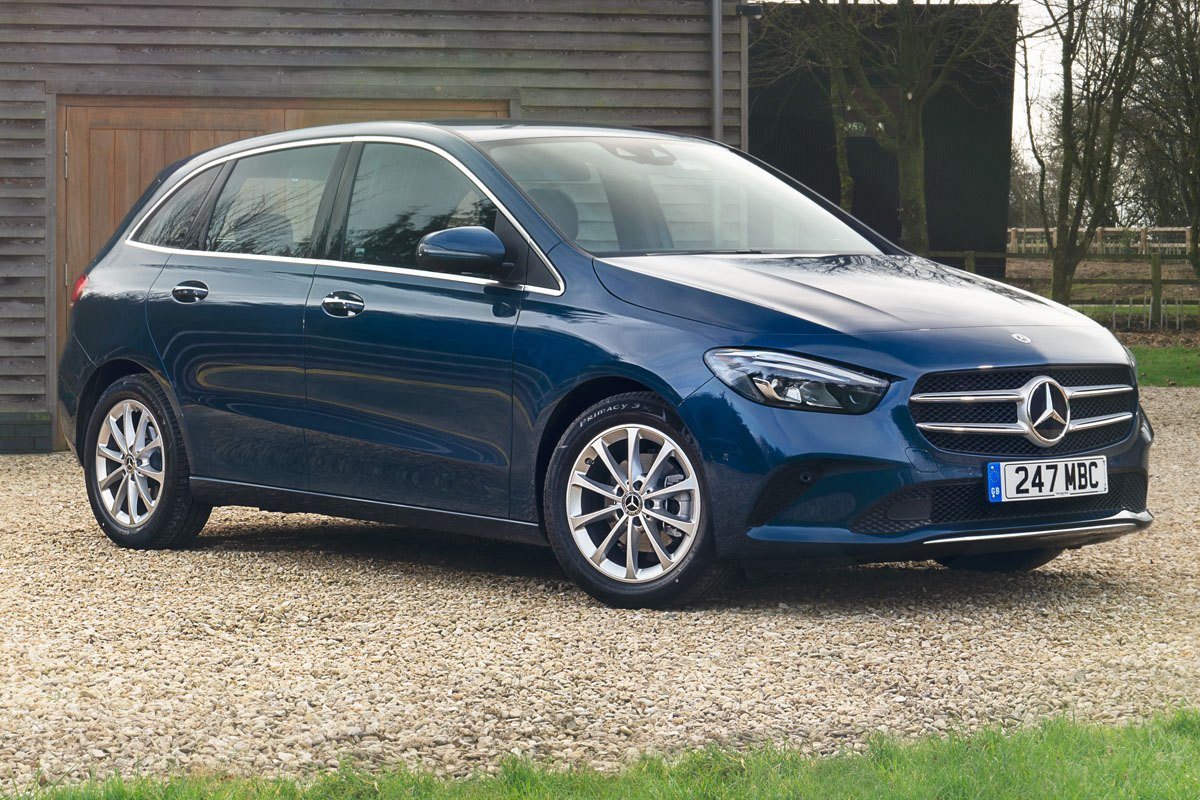 Mercedes-Benz B-Class
The Mercedes-Benz B-Class is a more practical version of the popular A-Class hatchback. It feels more spacious in the cabin, while the raised seating makes it easier to get in and out of the car. A wide boot opening and low loading lip combine with a large boot to make the B-Class a great choice for young families. Like its smaller sibling, the B-Class boasts an interior of exceptional quality, with all versions boasting the excellent MBUX multimedia system. Choose one of the AMG Line trim levels for a long list of equipment, including a pair of widescreen 10.25-inch digital displays.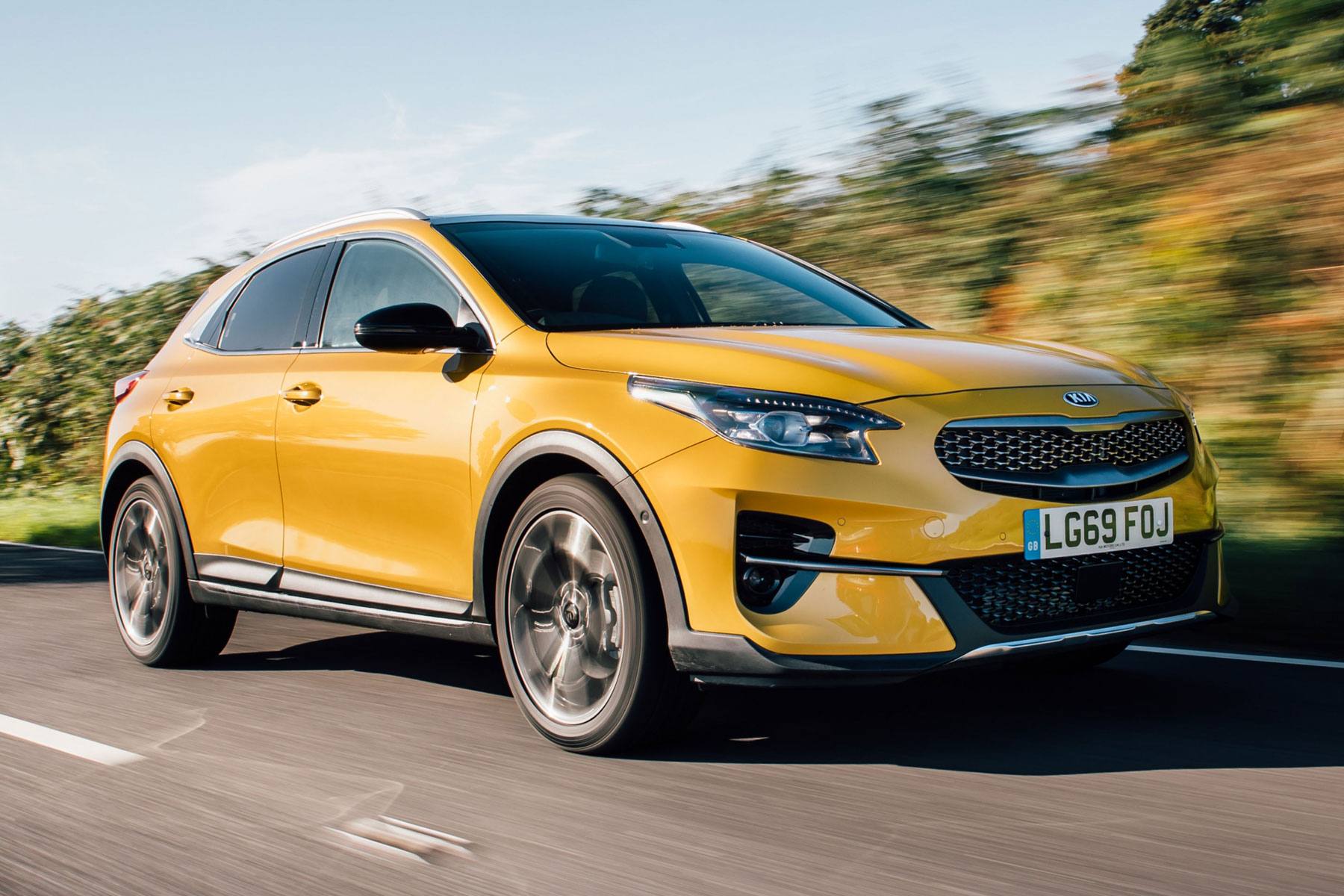 Kia XCeed
The Kia XCeed is a stylish compact crossover that's backed by a seven-year warranty. You can select from a range of powerful and economical engines, including 1.0- and 1.5-litre petrol units, a 1.6 diesel and a plug-in hybrid. The latter offers up to 36.6 miles of electric-only range, and while it's more expensive than the other XCeed models, you get a longer list of standard equipment. Take a look at the plush '4' trim, which boasts the likes of a 10.25-inch infotainment system, 12.3-inch digital instrument cluster, electric tailgate, heated front and rear seats, wireless phone charger and JBL premium sound system.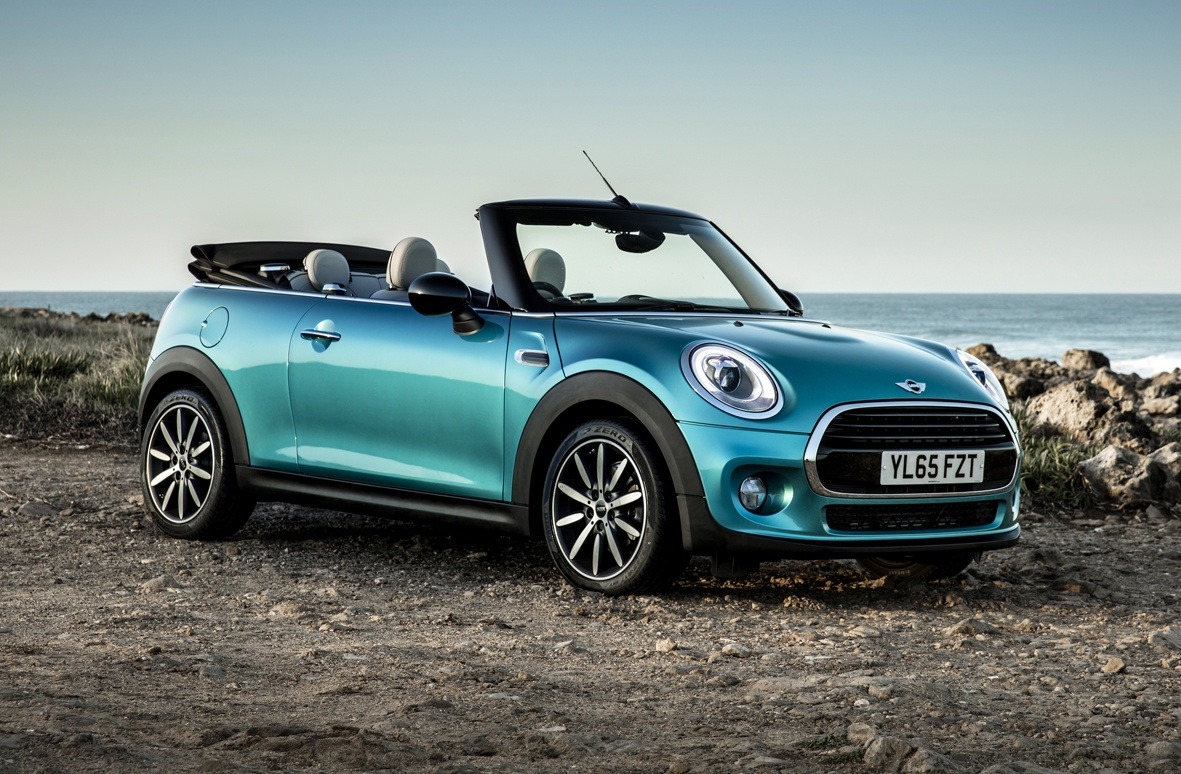 MINI Convertible
The only downside of buying a used MINI Convertible is that you're unable to select your favourite options from the personalisation catalogue. On the plus side, the extras add little value to the used price, so you could grab a bargain. The MINI Convertible is as great to drive as its tin-top equivalent, regardless of the engine or trim level. Naturally, it comes into its own with the roof down, when four adults can feel the joys of convertible motoring. The boot is a little small, especially with the roof folded down, but you and your significant other can always use the rear seats for additional storage.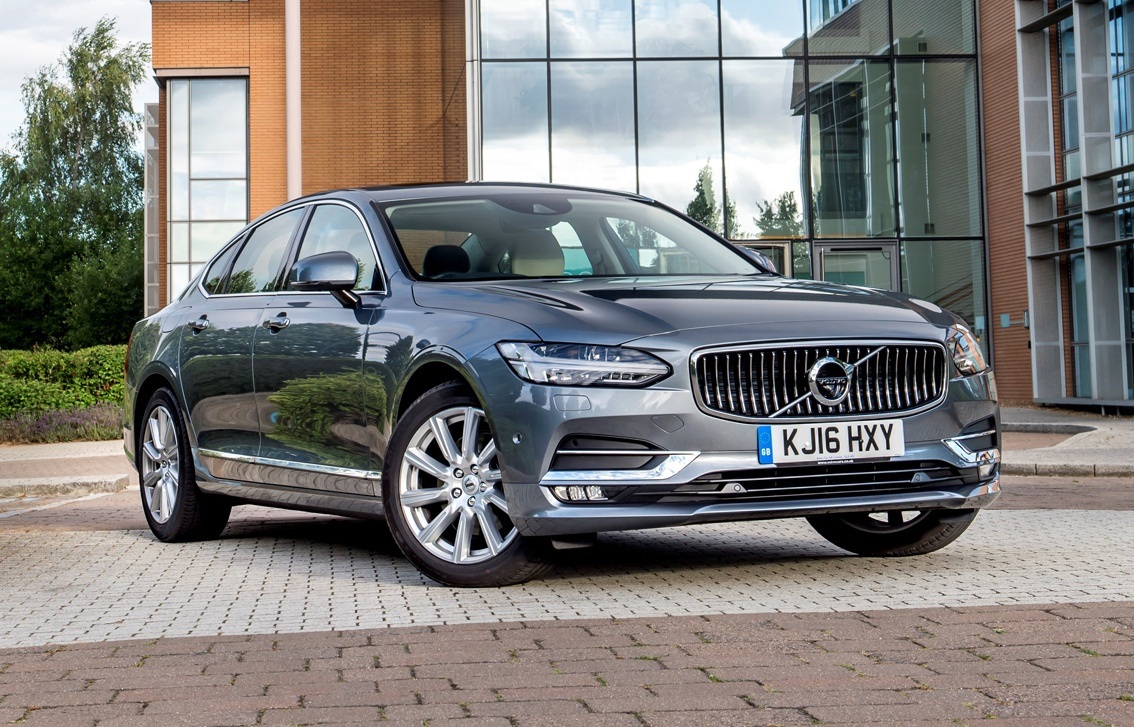 Volvo S90
Depreciation is the enemy of the new-car buyer, but a real boon for used bargain hunters. Take the Volvo S90, which costs at least £42,500 when you buy new, with some versions stretching to £65,000. That's strong money, even for a car as accomplished as the S90. There's better news when buying used, though, because a 2019 car with up to 60,000 miles on the clock could cost as little as £20,000. In other words, you can buy a sophisticated, smooth, safe and spacious premium-brand saloon for the price of a new Ford Fiesta.
Hyundai Kona
Unlike many of its supermini- and hatchback-based rivals, the Hyundai Kona was designed from the ground up as a compact crossover. That means fewer compromises and a range of different powertrains. The Kona Electric can travel up to 300 miles on a single charge, while the Kona Hybrid offers an official 57.6mpg on a combined cycle. There's also a 1.0-litre mild hybrid version, plus a Kona N performance crossover powered by a 280hp 2.0 turbocharged engine. All cars are covered by Hyundai's excellent five-year, unlimited-mileage warranty and equipment levels are good across the range.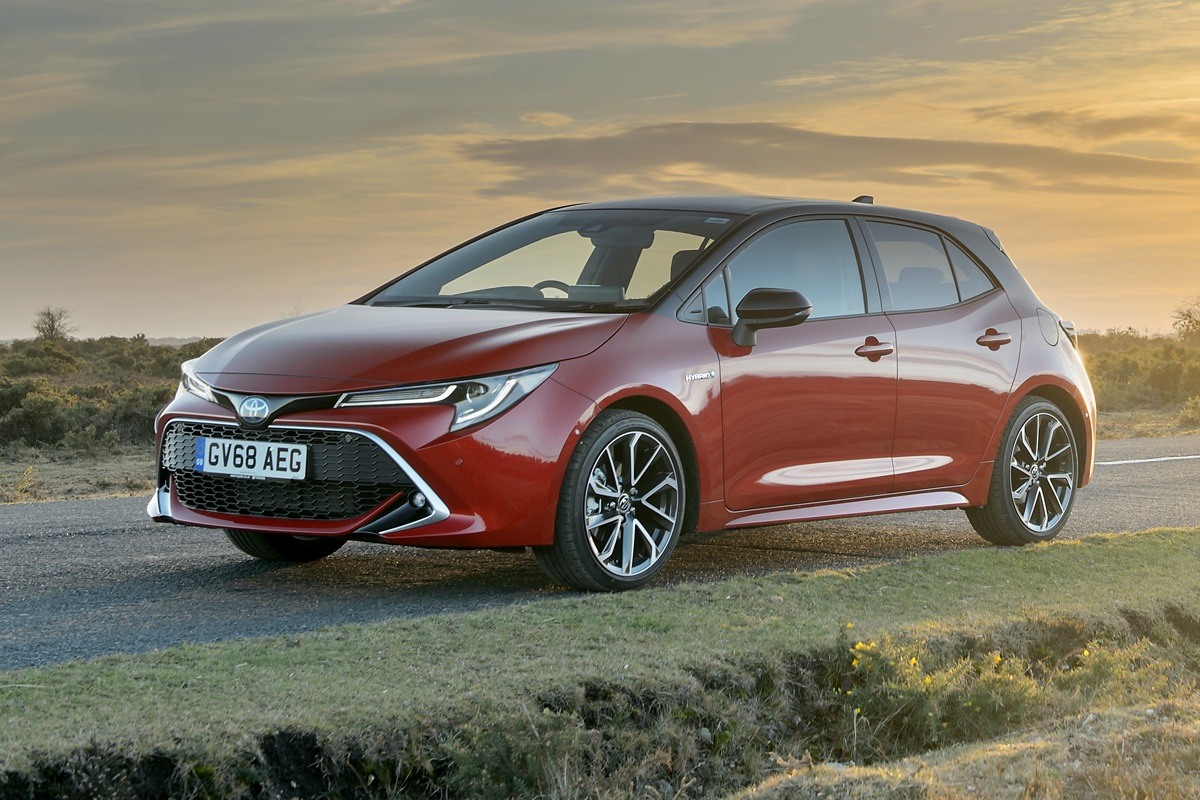 Toyota Corolla
When you're spending £20,000 on a used car, it makes sense to buy something with a solid reputation for reliability. The Toyota Corolla is one such car, while every new and used Toyota car is eligible to be covered by up to 10 years' manufacturer warranty. You're unlikely to need it, because the Corolla is well-built and powered by a range of tried and tested engines. The 1.8- and 2.0-litre hybrid powertrains are particularly good, with the 1.8 version capable of returning an official 62.7mpg. Hatchback and estate (badged Touring Sports) models are available, with all versions offering plenty of equipment as standard.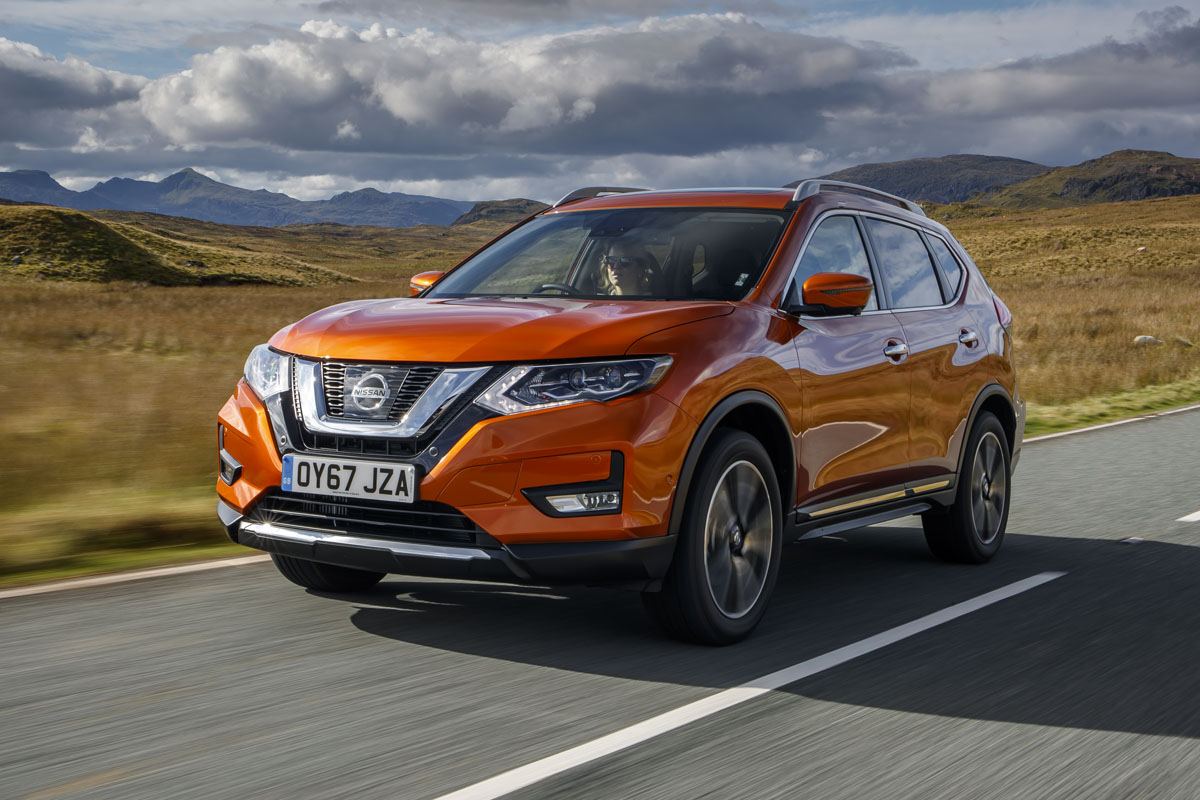 Nissan X-Trail
You can't buy a nearly-new Nissan Qashqai with seven seats, but the X-Trail is the next best thing. It's just as comfortable and easy-to-drive as the Qashqai, but with more room in the back. Seven seats are optional, but don't dismiss the five-seat X-Trail, because the extra boot space is most welcome. The second-row seats are mounted on runners, so you have the choice of maximum luggage capacity or more legroom. Most X-Trails left the showroom with front-wheel drive, but the four-wheel-drive versions offer some reassurance on slippery surfaces. Choose one of the diesel engines for the best balance of performance and economy, especially if you intend to use the car for towing.
Skoda Kodiaq
The Skoda Kodiaq is one of the best family SUVs you can buy. All except the entry-level model come with seven seats as standard, so it's great if you have a growing family. Quality is good, but although all versions offer plenty of kit as standard, some of the most desirable features are reserved for the top trim levels. The 2.0-litre TDI engine is the best all-rounder, packing enough punch to carry a full load of people and their luggage, plus fuel economy of around 50mpg. Look for Skoda's 'Simply Clever' features for some neat touches.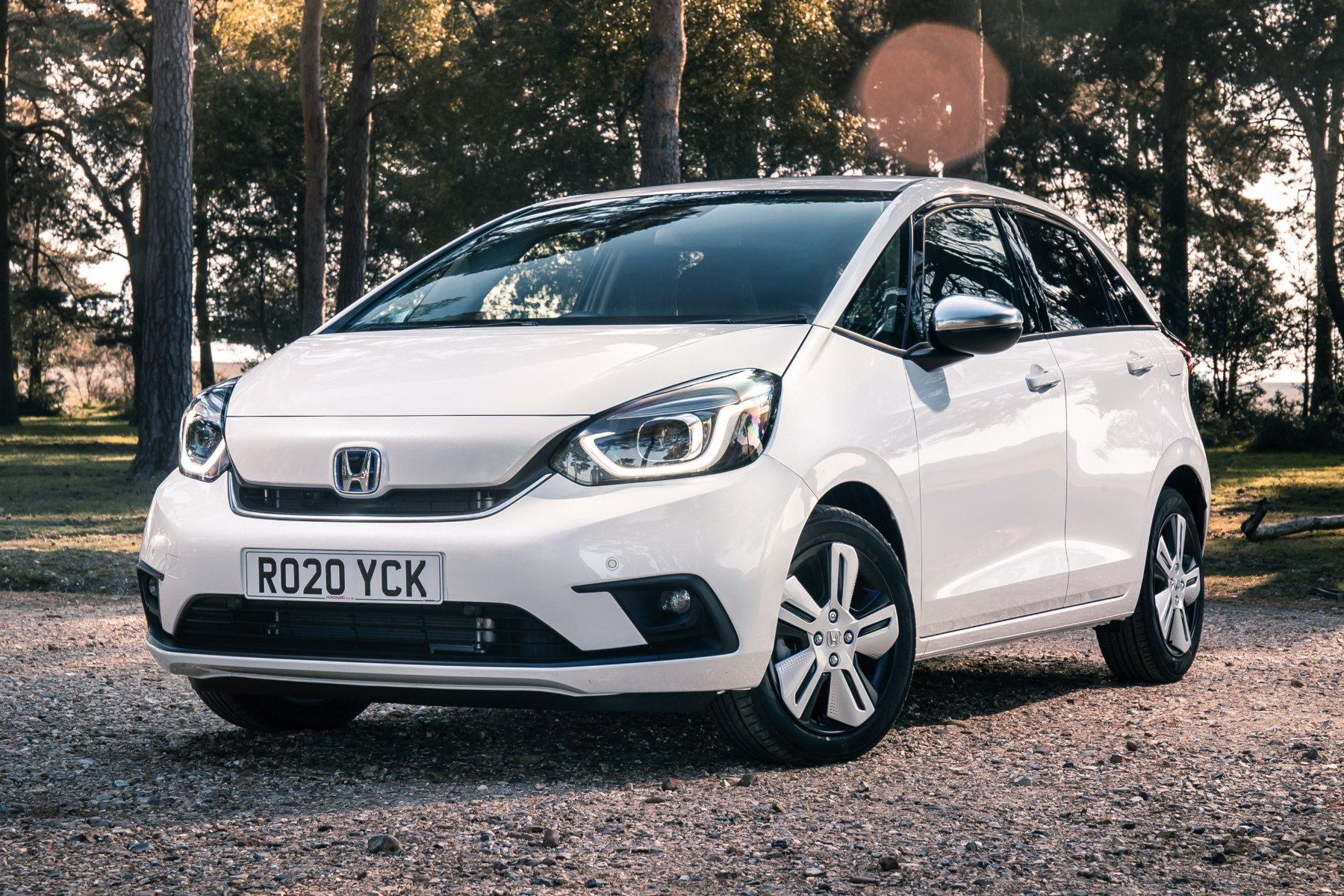 Honda Jazz
The Honda Jazz has been a perennial consumer champion for two decades, so it's a second-hand vehicle you can buy with confidence. It's hardly the most exciting supermini out there, but you'll appreciate its flexible interior, excellent build quality and solid reputation for reliability. The latest Jazz, introduced in 2020, is powered by a 1.5-litre petrol-electric hybrid powertrain that could return up to 62.8mpg. All models get a digital instrument cluster, while most come with an impressive 9.0-inch infotainment system. If you're after a safe, practical and economical supermini, look no further than the Jazz.
What's the best used sports car under £20,000?
The Mazda MX-5 is the best affordable sports car on the planet. Even the entry-level 1.5-litre version is a joy to drive, while the 2.0 model offers the performance to rival a sports car costing two or three times the asking price. If you're after a premium badge, and you're prepared to buy something a little older, take a look at the Porsche Boxster. A budget of £20,000 is enough for a 2011 example of the previous '987-generation' car.
What's the best used premium car under £20,000?
Look no further than the BMW 3 Series Touring estate. All versions are brilliant to drive, thanks to BMW's acclaimed rear-wheel-drive handling and precise steering, with four-wheel-drive versions available for some all-weather reassurance. Equipment levels are high and the engine line-up is comprehensive. A 320d in M Sport trim could be all the car you need, thanks to excellent pulling power and fuel economy. For something a little larger, take a look at the 5 Series Touring.
What should I look for when buying a used car under £20,000? 
When you're spending this amount of money, you should insist on full service history and a folder full of receipts. A fresh MOT is advisable if the car has reached its third anniversary, but make sure you go for a long test drive. Walk away if you discover any faults, because there are plenty of other used cars to choose from at this price. It may be worth considering an aftermarket warranty if the original manufacturer's cover has expired.