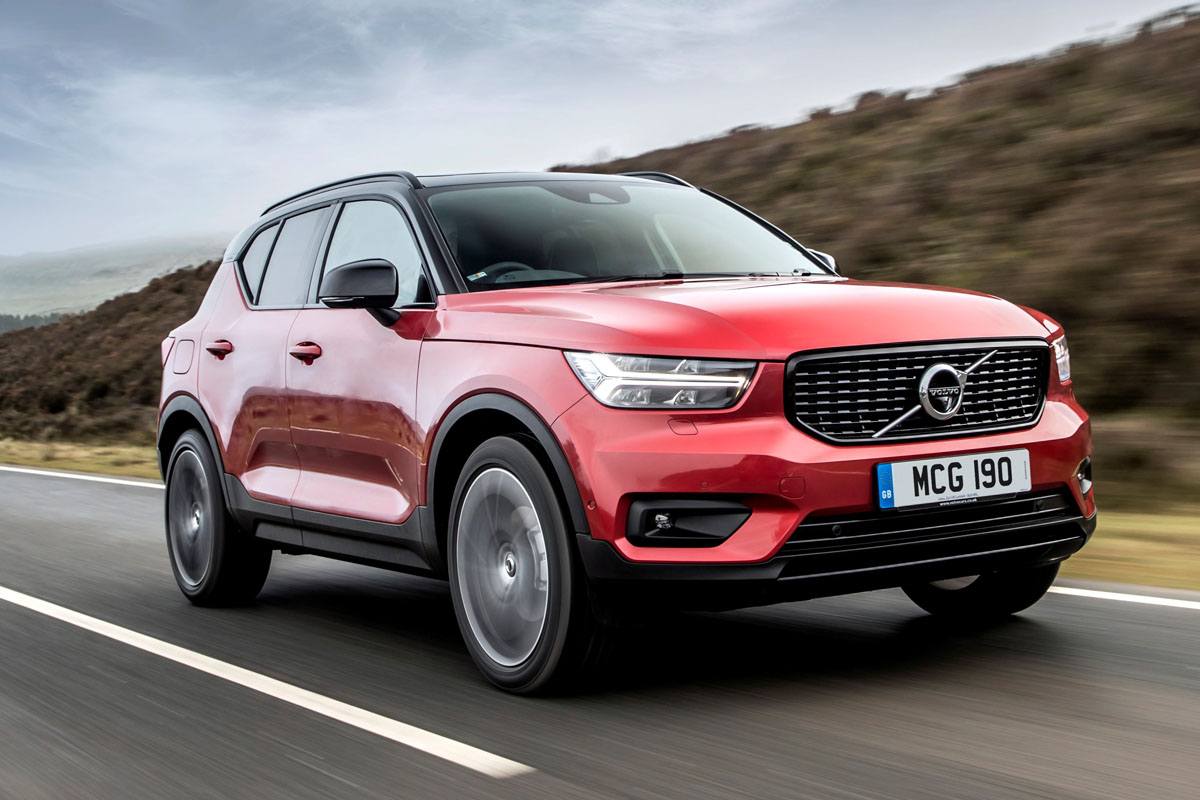 SUVs have been in the ascendancy for years now. Present in almost every sector of the new-car market, British buyers favour SUV-style vehicles more than any other – and the trend shows no sign of slowing down.
For used-car buyers, this is great news. It means there is an ever-growing number of fashionable SUVs available second-hand. They come in all shapes and sizes: here, we're focusing on 10 of the best used SUVs for families.
All the cars we've chosen are roomy, well-equipped and, importantly, proving to be reliable. Some will even have a few years of their generous new-car warranty remaining, adding further reassurance when you buy used.
With surprisingly decent fuel economy if you choose smartly, plus driver-pleasing handling and the confident ease-of-use you only get from a high-up seating position, it's not hard to see the appeal of the best used SUVs. Here are those we think you should consider.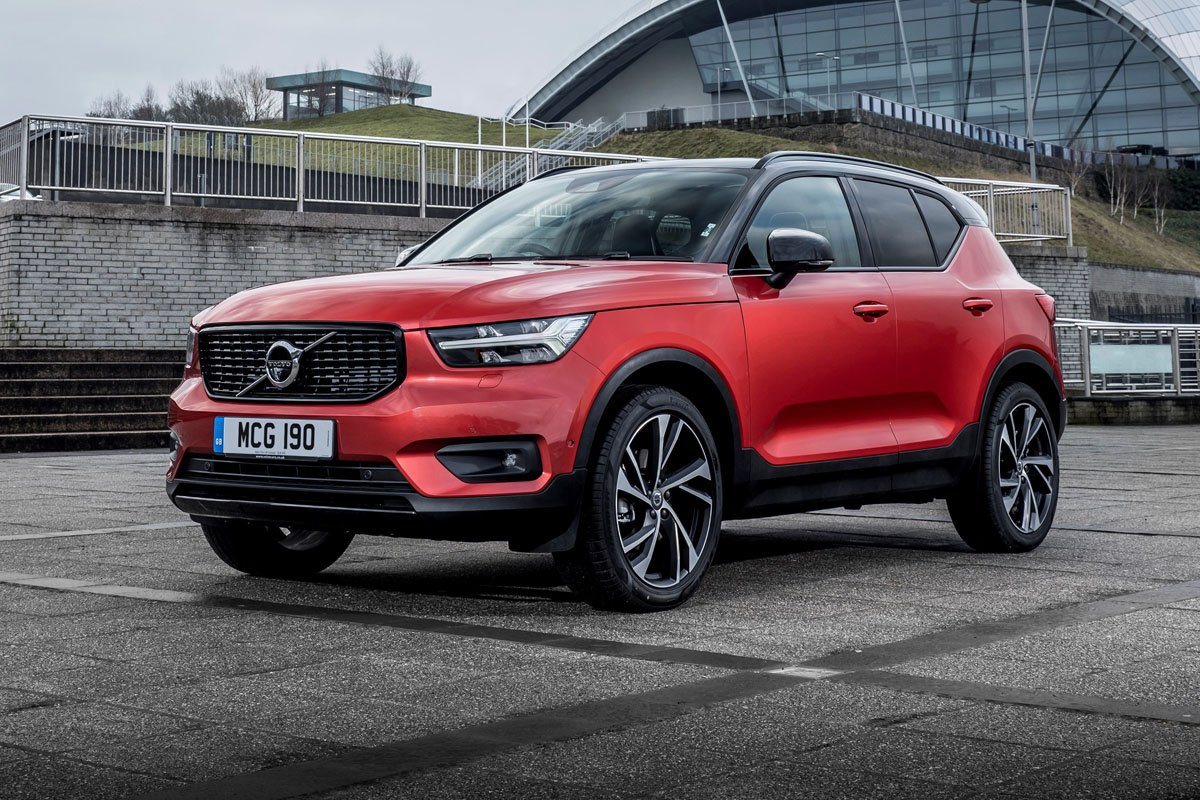 Volvo XC40
The Volvo XC40 is one of the most appealing family-sized SUVs you can buy. Launched in 2018, it successfully brought the firm's premium-grade SUV appeal into a more compact and affordable sector. The XC40 has all the style of its larger siblings, plus a similarly upmarket interior. Even the portrait-style 12.3-inch touchscreen is the same as you'll find on an XC90. It has comfortable rear seats, a decent boot and, on the move, both refinement and ride quality are impressive. Even the 1.5-litre turbocharge petrol engine is good enough, proven by how many you'll find on the used market, while more powerful versions, all-wheel-drive models and the pure electric XC40 Recharge are also available.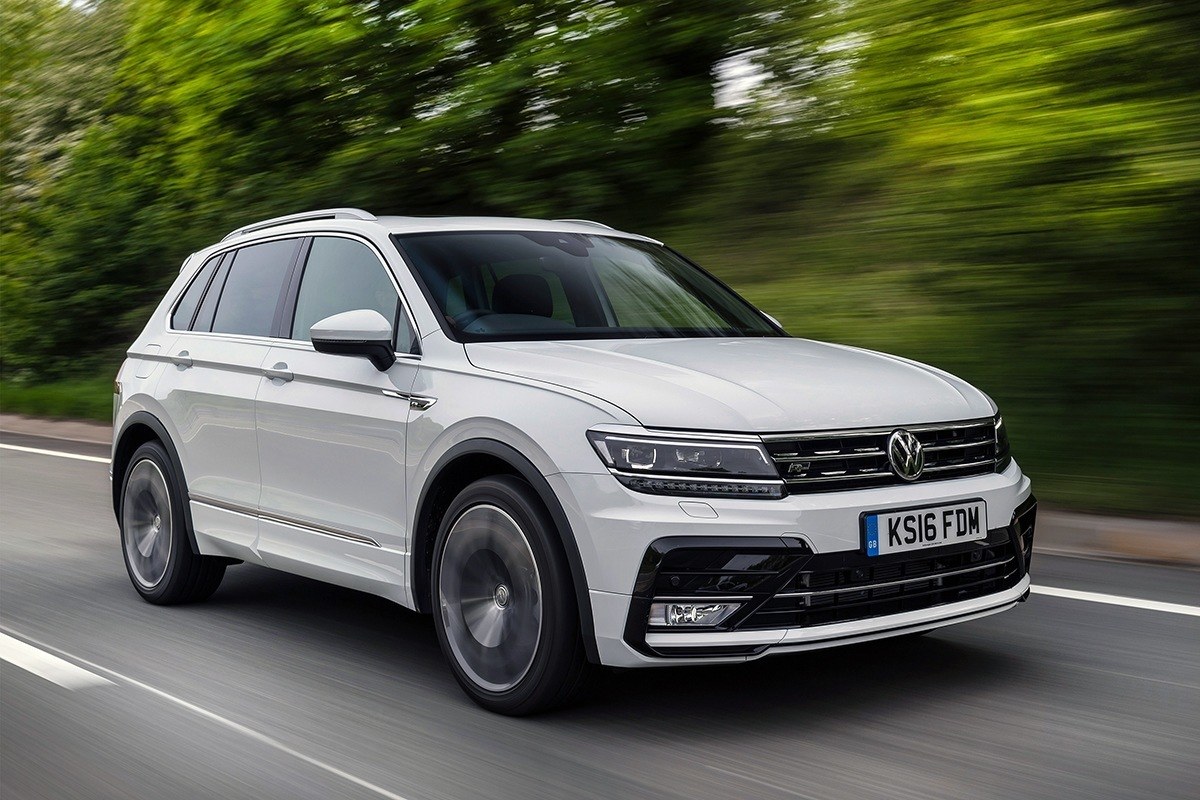 Volkswagen Tiguan
The second-generation Volkswagen Tiguan, launched in 2016, remains a crisp and dynamic-looking machine. We particularly like R-Line trim, which offers a sporty bodykit and racy appearance. Being a Volkswagen, it has a cut-above feel compared to more mainstream rivals. The cabin is very practical – and you can also choose the Tiguan Allspace seven-seat version, which has an extra-large boot in five-seat guise. Diesel engines were most popular in earlier models, although new-car buyers have switched to TSI petrol versions in growing numbers. There's even a high-performance Tiguan R with more than 300hp.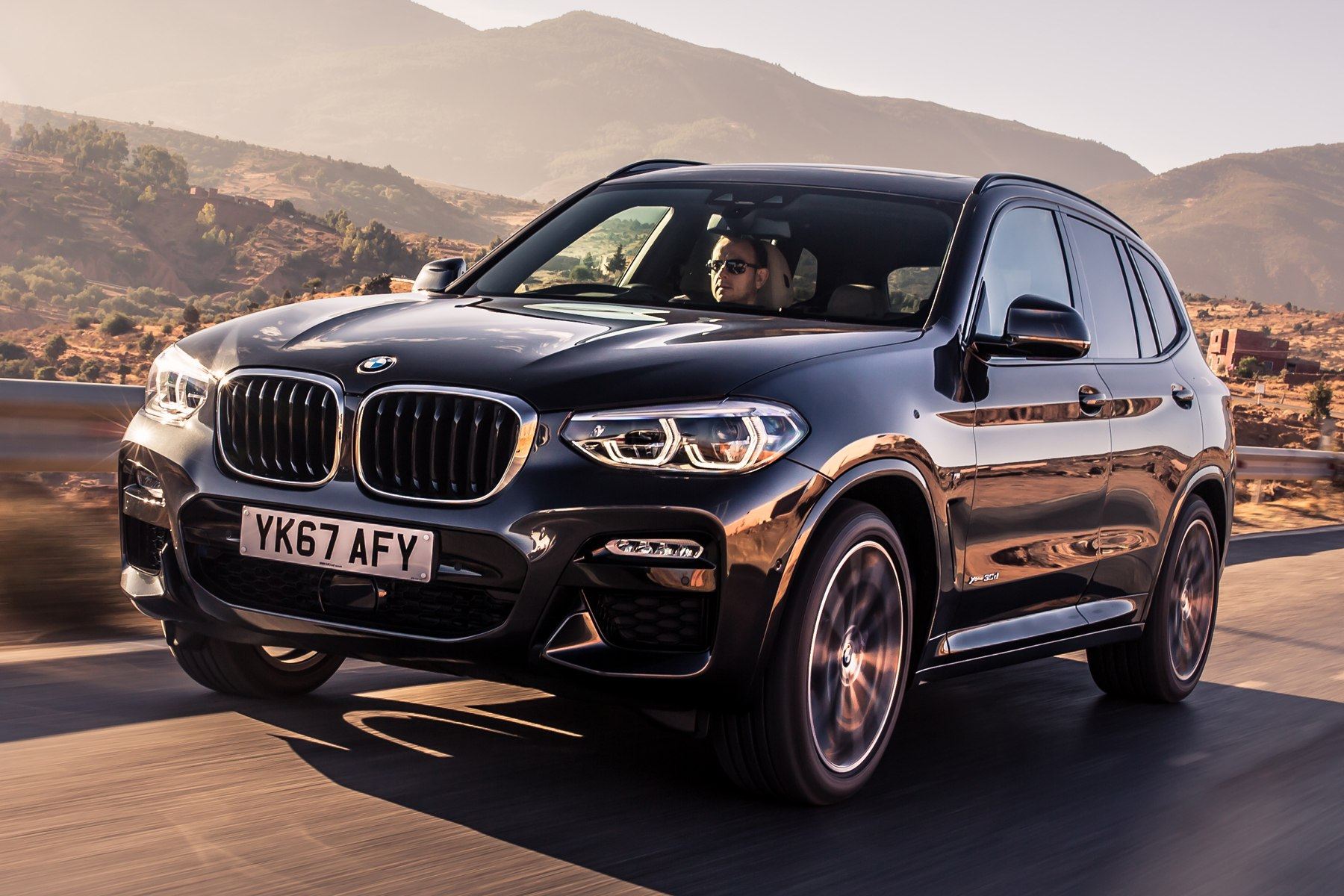 BMW X3
The classy BMW X3 was transformed when this third-generation model arrived in 2018. The original was too hard-riding, while its replacement was a bit too dull. This one looks great, drives beautifully and is a joy to sit in, thanks to its super-premium quality and appearance. Diesel engines are popular, and combine refinement, fuel efficiency and performance, so it's easy to see their appeal. You can get turbocharged petrols as well, though, including a high-performance X3 M40i range-topper. The X3's long wheelbase means there is plenty of space inside, and boot space is family-friendly. Just make sure you don't pay over the odds for second-hand models with loads of options added to them. Some new buyers did get carried away…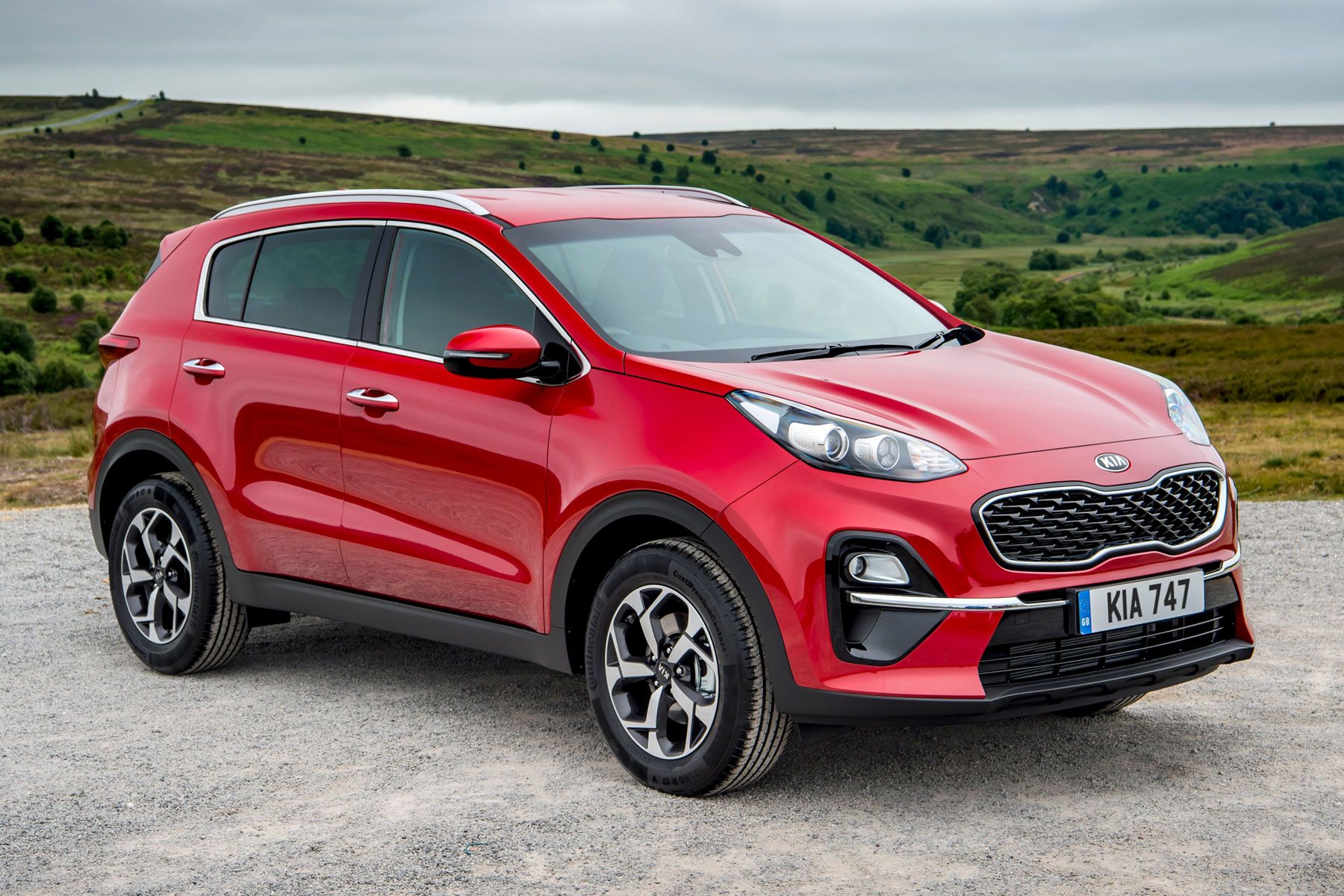 Kia Sportage
An all-new Kia Sportage has recently hit the streets, but the previous-generation model, launched in 2016, remains a great used SUV. It still looks surprisingly fresh, particularly if you pick one of the sporty GT-Line editions, and a facelift in 2018 introduced distinctive LED running lights and improved infotainment tech. We'd err towards the diesel-engined Sportage, as the basic petrol is too slow and the 1.6-litre turbo petrol is thirsty. Some of the later diesels also came with fuel-saving mild hybrid tech. Then there's the seven-year Kia warranty, which means all but the earliest cars will still have some manufacturer cover remaining – provided they've been serviced on the dot.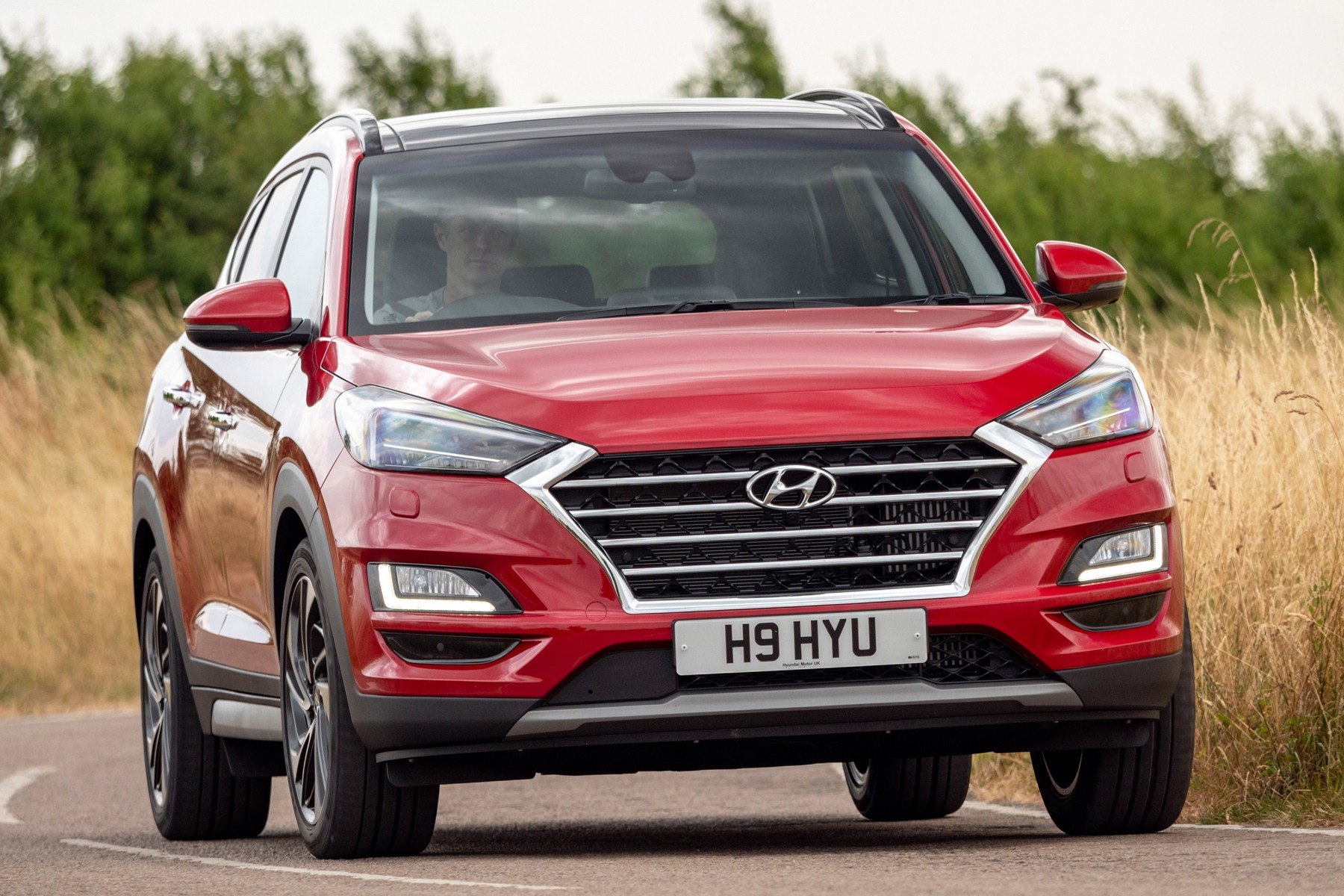 Hyundai Tucson
Whereas Kia offers a seven-year warranty, Kia prefers a five-year package. However, unlike Kia's 100,000-mile cap, Hyundai's is unlimited. This gives you a great opportunity to pick up a high-mileage bargain at a good price – and the 2015-on Tucson is appealing enough to be worth the search. We particularly like the facelifted models from late 2018, especially the sporty-look N-Line grade that arrived in 2019. As with the Sportage, choose diesel over petrol. The 1.7-litre diesel is fine, although you do get appreciably more pulling power (and the option of all-wheel drive) with the 2.0-litre alternative.
Ford Kuga
If you're looking for a sporty, fun-to-drive and family-sized SUV, look no further than the Ford Kuga. This second-generation model, introduced in 2013, is becoming temptingly affordable on the used market, further bolstering Ford's value-for-money ethos. We particularly like facelifted cars from 2016, which have a distinctive grille at the front and, inside, the high-tech Ford Sync infotainment system. Diesel was popular when new, but the 1.5-litre Ecoboost petrol versions are finding favour on the used market – they are powerful and super-smooth. Roomy inside and very reliable, it's not hard to see why the Kuga remains such a popular used SUV in the UK.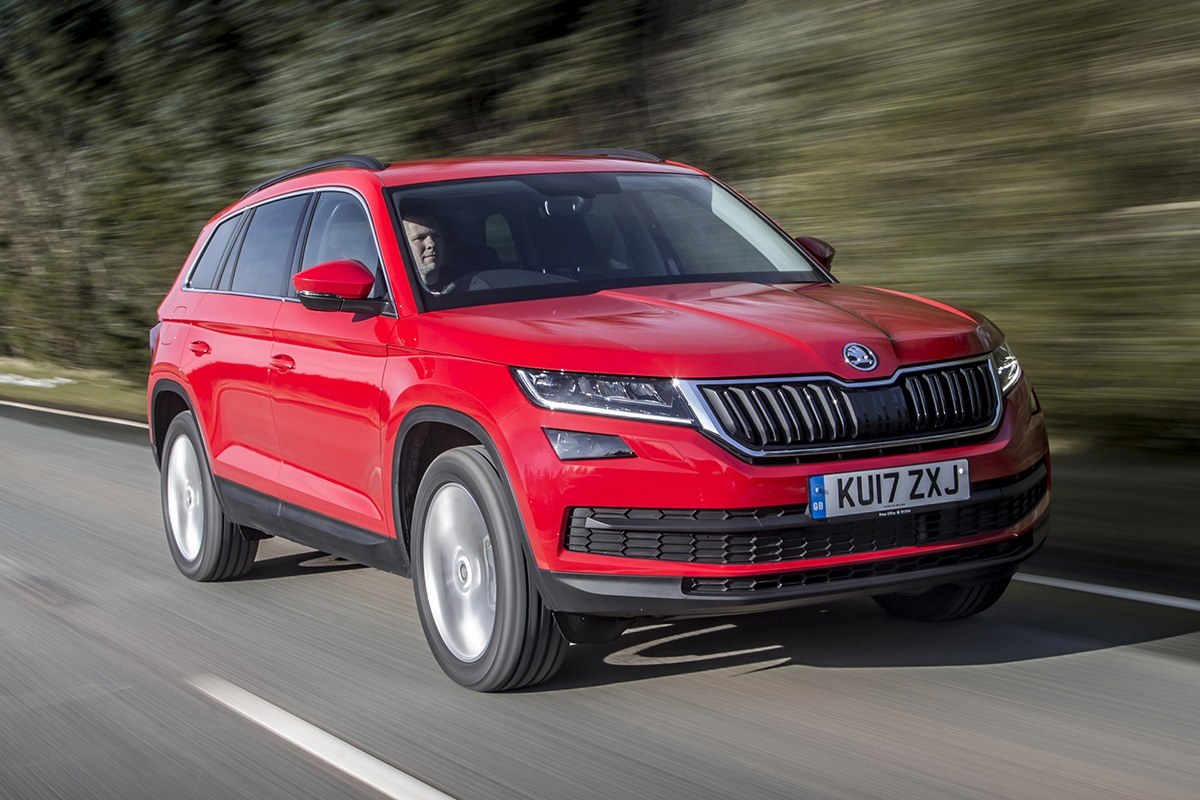 Skoda Kodiaq
The Skoda Kodiaq is the largest SUV featured here and, along with the Volkswagen Tiguan Allspace, a relatively rare seven-seat model. The three rows of seats are great for school-run use, while most owners fold the third row flat and appreciate the giant 835-litre boot. A mature and smart-looking SUV, the Kodiaq is well-built inside, and all the controls are easy to use. The 2.0-litre TDI engine forms the core of the range, offered in various power outputs and in either front-wheel drive or all-wheel drive guises. Self-shifting automatics are our preferred gearbox, suiting the smooth-riding and refined Kodiaq's easygoing nature.
Honda CR-V
This distinctive-looking generation of Honda CR-V, launched in 2012 and facelifted in 2015, was one of the best SUVs on the market when it was new. This remains the case on the used-car market, not least because its broad range of talents is further enhanced by Honda's legendary reliability. The default engines are diesels, particularly the excellent 1.6-litre i-DTEC motor that arrived later; you have to rev petrol engines too much, as they don't have a turbo. The diesel pulling power will come in handy if you maximise use of the spacious CR-V's interior, while boot space of nearly 600 litres is among the best in the sector. All CR-Vs boast brilliant build quality and even entry-grade S models are well-equipped, so you can search the classifieds with confidence.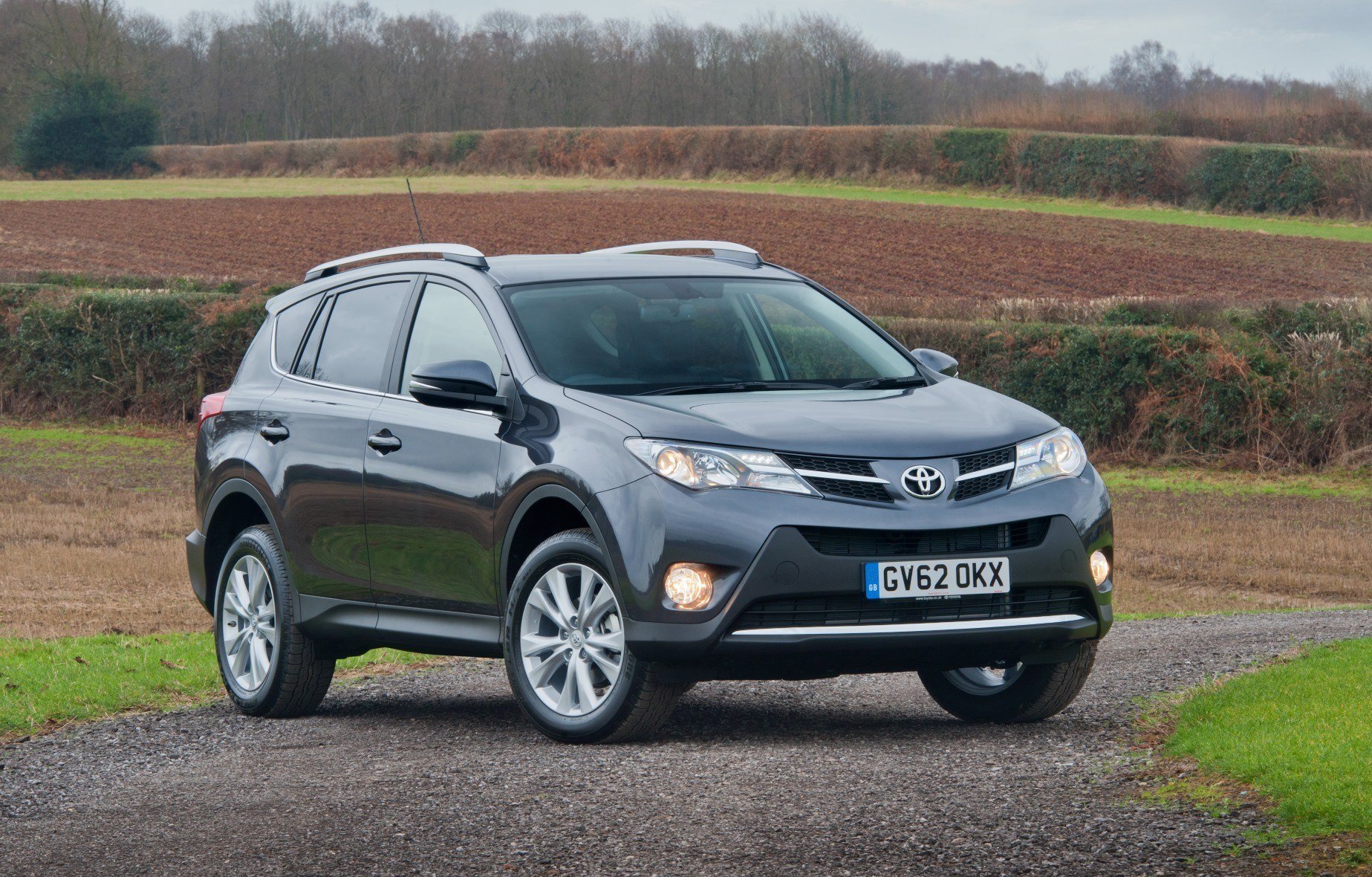 Toyota RAV4
The Toyota RAV4 is the go-to used SUV if you want hassle-free reliability and the promise of total peace of mind. Here, we're looking at the previous-generation model, sold between 2013 and 2019. It's not the most visually alluring SUV, but that counts for less on the used market. Family-focused interior practicality, a big boot and decent levels of standard equipment matter more. It came with a choice of diesel engines, plus a rather weedy 2.0-litre petrol, but the most interesting version is the hybrid, which arrived in 2015. This has low CO2 emissions, the potential to deliver excellent real-world fuel economy and can travel surprising distances in engine-off pure EV mode.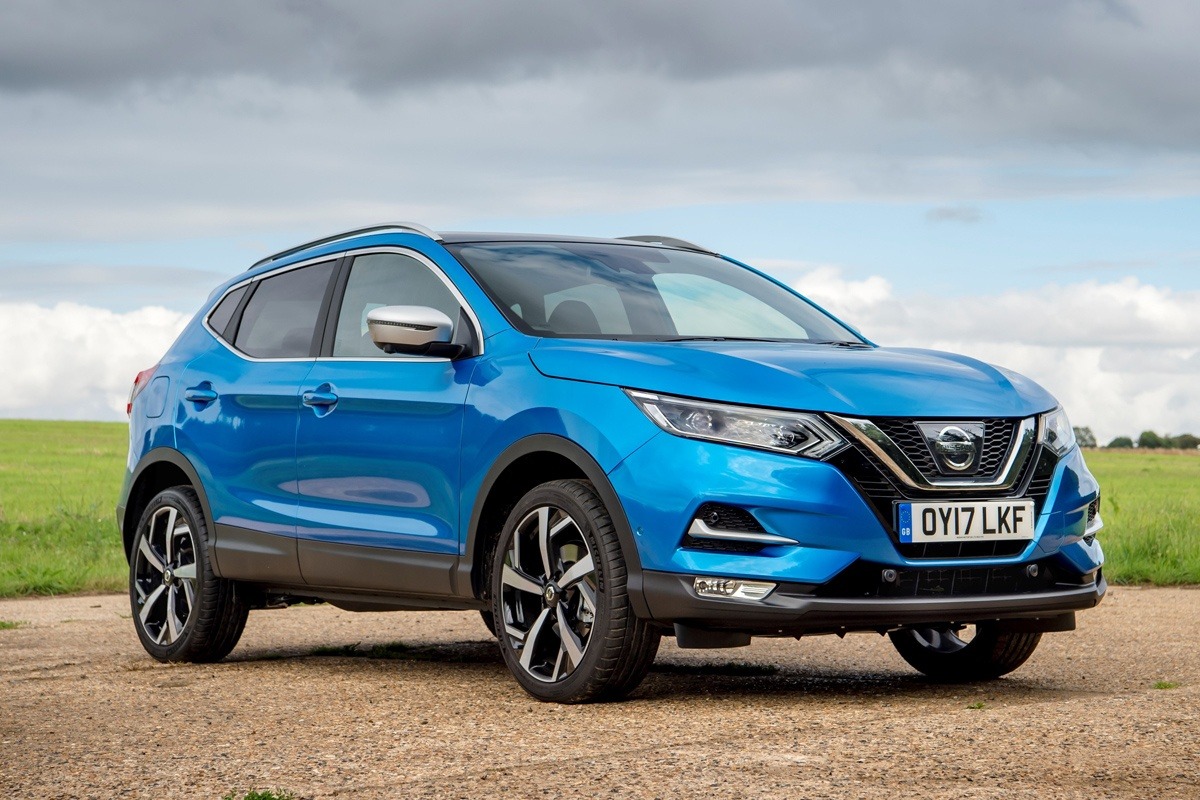 Nissan Qashqai
The Nissan Qashqai is the most popular SUV in the UK, meaning there are thousands always for sale on the second-hand market. We think this second-generation model, sold between 2014 and 2021, still looks fresh, particularly following a facelift in 2017 that sharpened up the front end and improved interior fit and finish. This was the era of diesel popularity, so most used examples will be the 1.5- or 1.6-litre dCi, but it's worth looking out for the 1.2 turbo petrol – a smooth engine that works surprisingly well in the Qashqai. Nissan gradually improved standard equipment as this model evolved. However, you might want to avoid the highest spec cars with the largest wheels, as they ride poorly.
Which used SUV has the best reliability rating?
Car ownership satisfaction surveys generally reveal that Japanese and Korean SUVs are the most reliable. The Honda CR-V and Toyota RAV4 are great choices on our list, as are the Kia Sportage and Hyundai Tucson. The latter two cars back up their dependability credentials with long new-car warranties, too. Generally though, all of the models we've chosen here should be very reliable, provided they've been regularly serviced and looked after.
Which used SUV is best for holding its value?
SUVs generally hold their value better than conventional family hatchbacks or saloon cars. This means they are a bit more expensive to buy on the used-car market. On the flip-side, they should also be worth more when you come to sell, making them safer investments. Premium-brand models such as the Volvo XC40 and BMW X3 are particularly strong in terms of retained values, while a Kia Sportage or Hyundai Tucson that still has some of its new-car warranty remaining will appeal to used buyers, too.
Which is the best used SUV for families?
If you have a growing family, space will be your priority. In years gone by, you may have chosen an MPV, but SUVs are now generally the preferred choice for space-seekers. The Skoda Kodiaq is a great option for those who need practicality, both in seven-seat mode and when you're only using five of its seats. The extra space of the Volkswagen Tiguan Allspace is handy as well, while models such as the Honda CR-V and Toyota RAV4 are extremely practical and spacious five-seat SUVs.