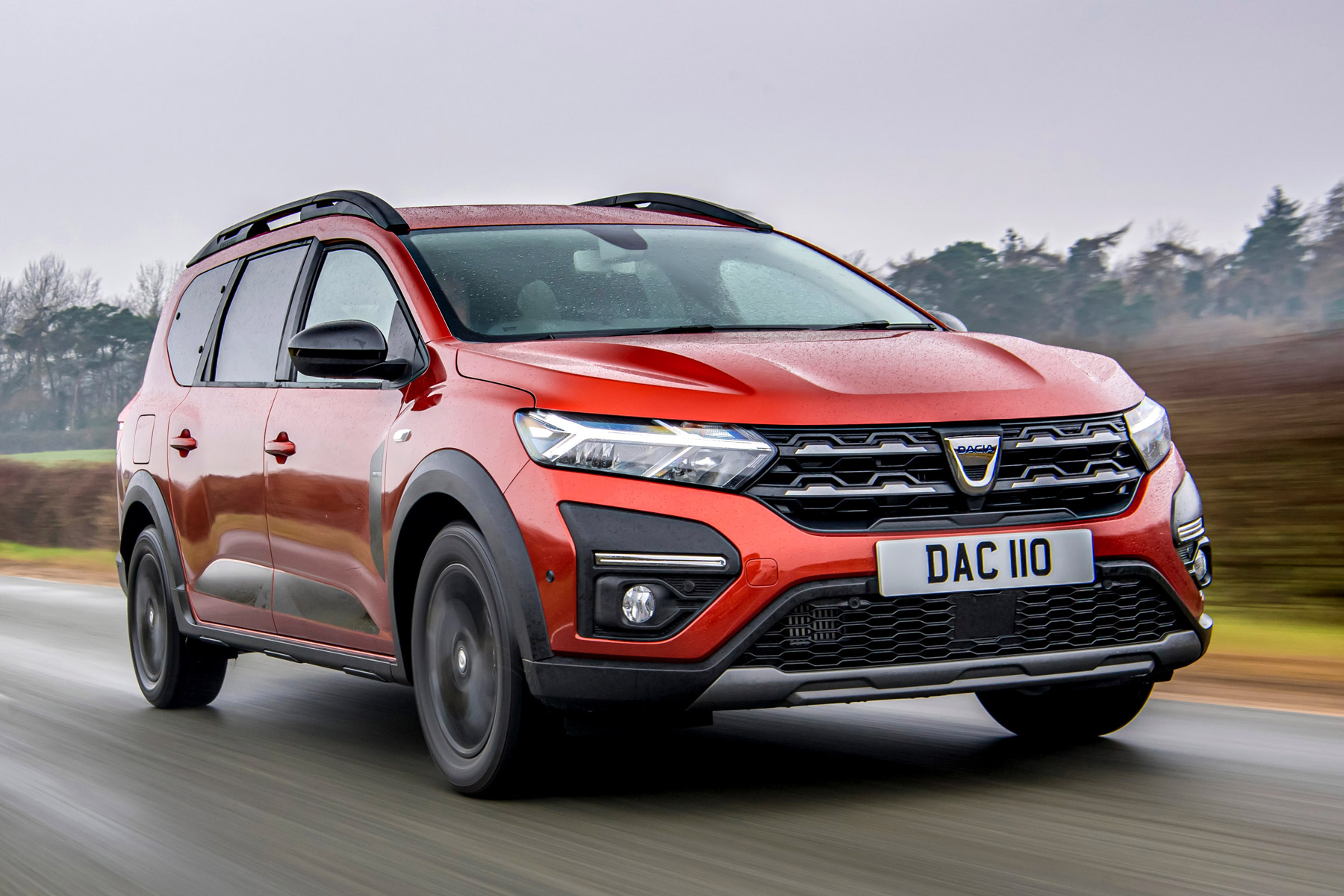 Family cars are sold by the lorry-load in Britain each year. They are the most well-considered designs on the market, as they have such a diverse array of boxes to tick in order to be considered a success.
They must, of course, be spacious. All the cars here are five-door hatchbacks – nobody wants a three-door family car these days – and they offer levels of accommodation that older generations could only dream about.
The best family cars also have capacious and well-shaped boots, with seats that easily fold flat to facilitate trips to the tip.
They should also be good-looking, so they look stylish on your driveway – and be fun to drive, so they put a smile on your face when it's just you in the car. Oh, and their punchy engines should also be good on fuel.
The family car has to do it all. The 10 best examples we've chosen here really do deliver.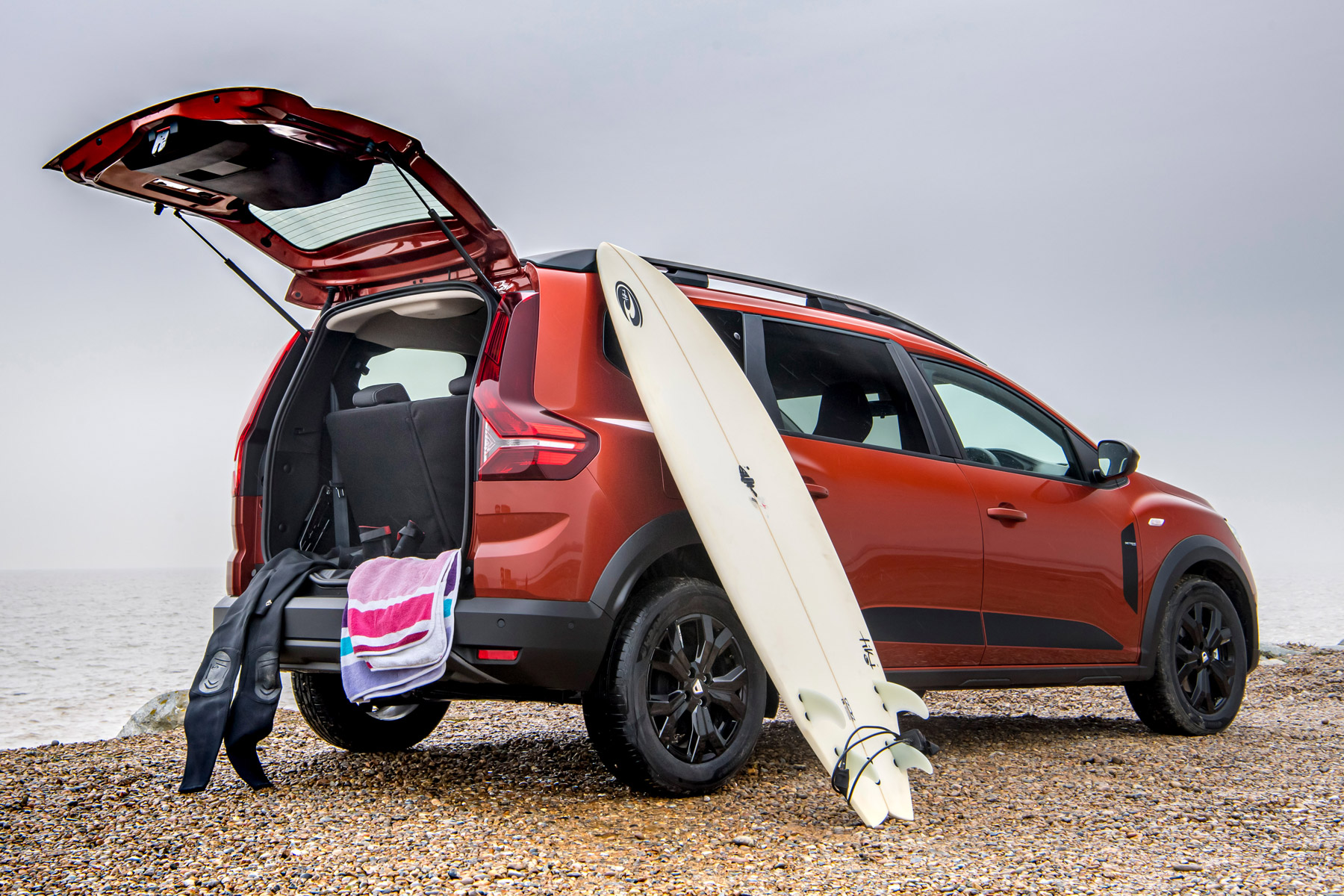 Dacia Jogger
The Dacia Jogger is a fascinating new entrant into the family car sector. It is part-estate, part-crossover SUV and, thanks to its surprising seven-seat capacity, part-people carrier. It is also a real bargain, with prices starting from just £15,000. The simple line-up is based around a single 1.0-litre turbo petrol engine, which has decent pulling power and excellent fuel economy. The rugged appearance is fun and interior space is very impressive, particularly in the rear. The Jogger is very flexible – the rear seats can be removed, opening up an enormous boot – and it's nice to drive, with a comfortable ride and easygoing nature.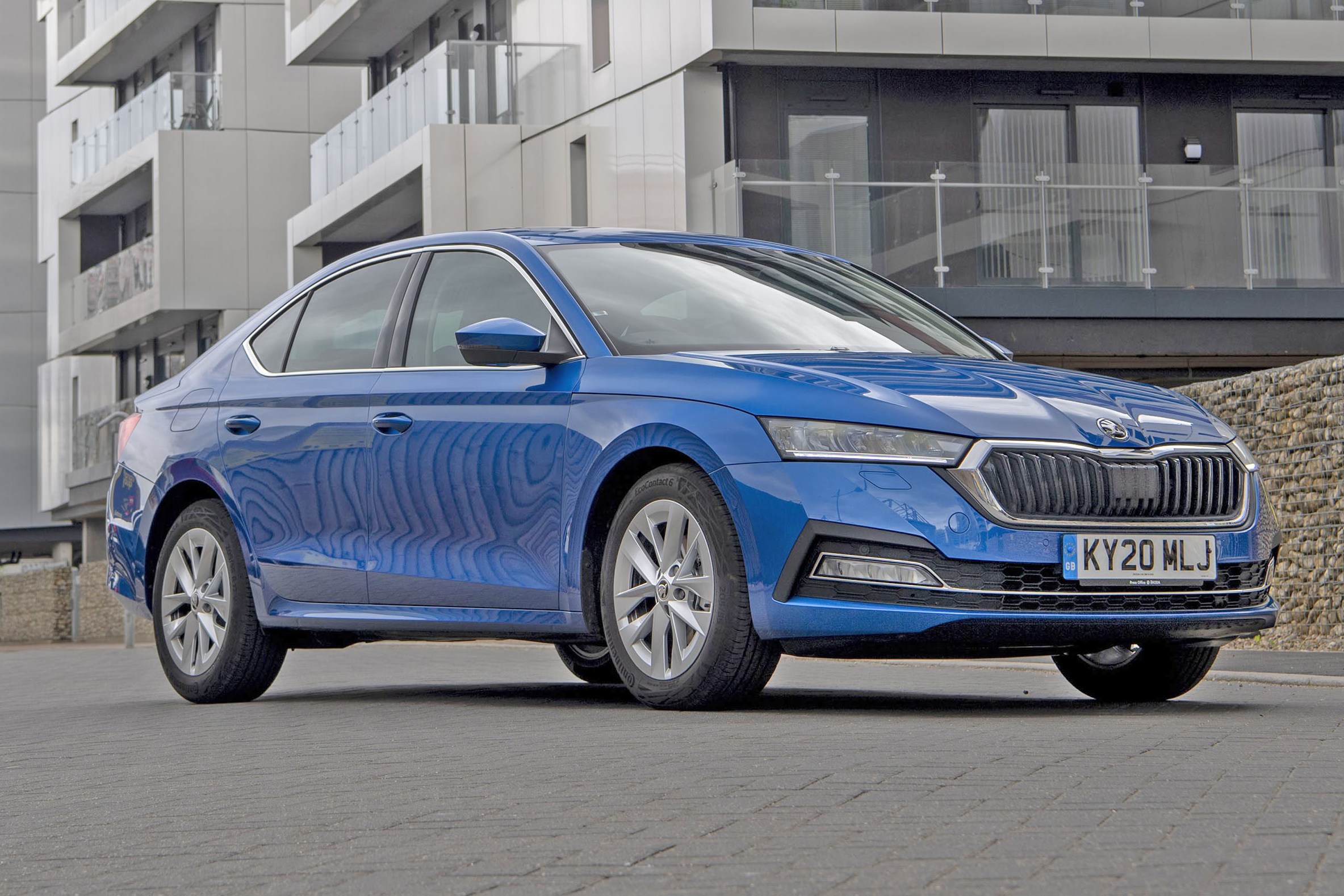 Skoda Octavia
The Skoda Octavia is a brilliant family car, largely thanks to one major attribute: incredible interior space. It feels almost like a car from the next sector up, with its roomy front seats and cavernous rear. Even lanky teens will have legroom to spare. The boot is vast as well, at 590 litres – that's around 200 litres more than most of its rivals. Fold the rear seats and it expands to 1,580 litres, which is more akin to an estate car (and yes, the Octavia estate is even more commodious). Skoda offers a broad range of engines, including several plug-in hybrids. You can even combine the high-performance vRS hot hatch with a 245hp plug-in hybrid, which has an electric driving range of almost 40 miles.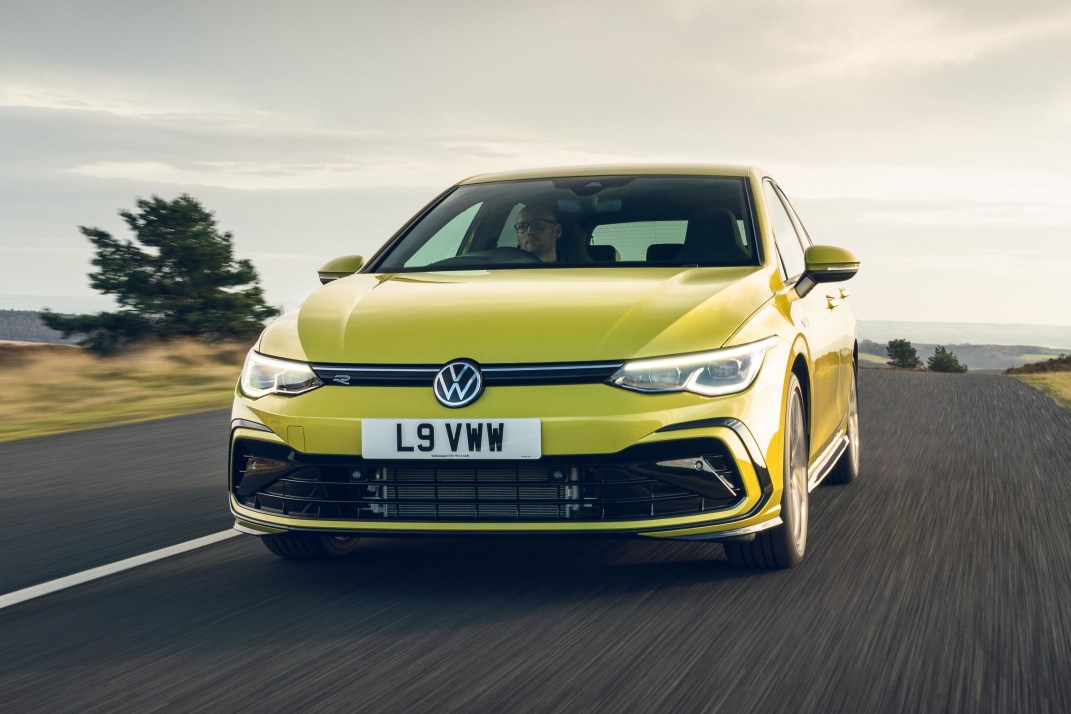 Volkswagen Golf
The Volkswagen Golf is an archetypal family car. It has been the go-to choice for those seeking a reliable and classy five-door hatchback for decades. Volkswagen still sells vast numbers of Golfs each year – helped by a vast line-up that includes affordable 1.0-litre TSI variants, fuel-saving mild hybrids, plug-in eHybrid versions and the performance family of GTI, GTE and Golf R models. There really is something for everyone, and if you need more boot space than the roomy hatch, there's also a Golf estate. All versions have clean-cut lines and a digital-first interior that, once you get used to the lack of buttons, feels modern and contemporary to use.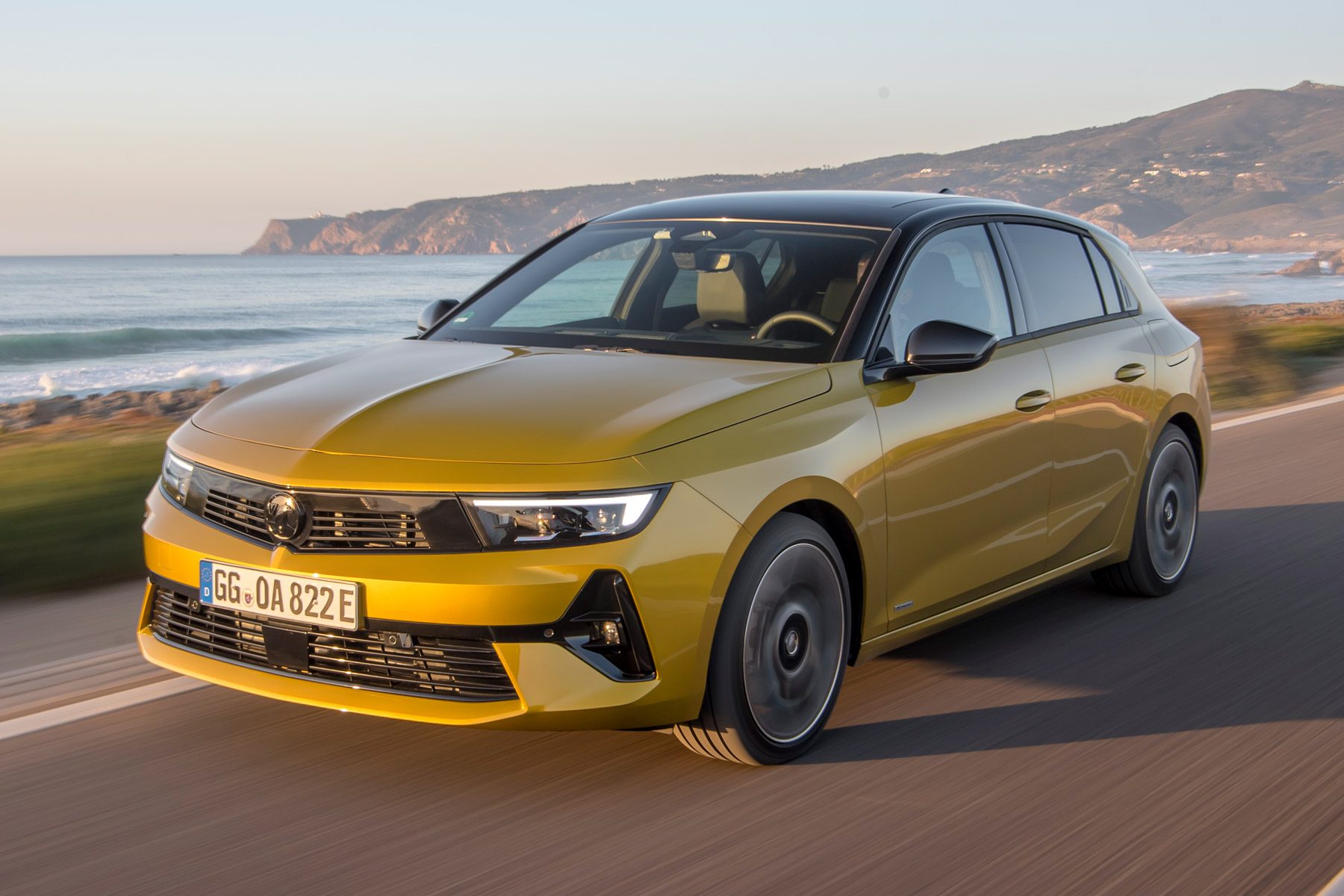 Vauxhall Astra
The Vauxhall Astra has gone from forgettable to ultra-fashionable with this new 2022 version. It is one of the most distinctive-looking family cars on sale, with its square-edged styling and unmistakable profile. It also has a futuristic feel to its interior, with the centrepiece being two wide colour screens centred around the driver. Rear-seat space is OK and the boot is big, and Vauxhall is offering a plug-in hybrid version from launch, capable of travelling up to 43 miles in pure electric mode. The new Astra drives in an appealing way, with a planted, Germanic feel that's very reassuring over long distances.
Citroen C5 X
The Citroen C5 X is a refreshingly unconventional choice of large family car that aims to bring some joie de vivre to the sector. Measuring over 4.8 metres long, it is a mix of crossover, estate car and hatchback, with the boot measuring a generous 545 litres and the cabin delivering good all-round room for families. The entry-level 1.2-litre petrol engine sounds small, but offers good real-world power, and the standout aspect of driving the C5 X is just how comfortable it is. The ride is beautifully cushioned, intentionally trading sportiness for absorbency. Prices are surprisingly affordable for such a large and distinctive car as well, starting from just over £26,000.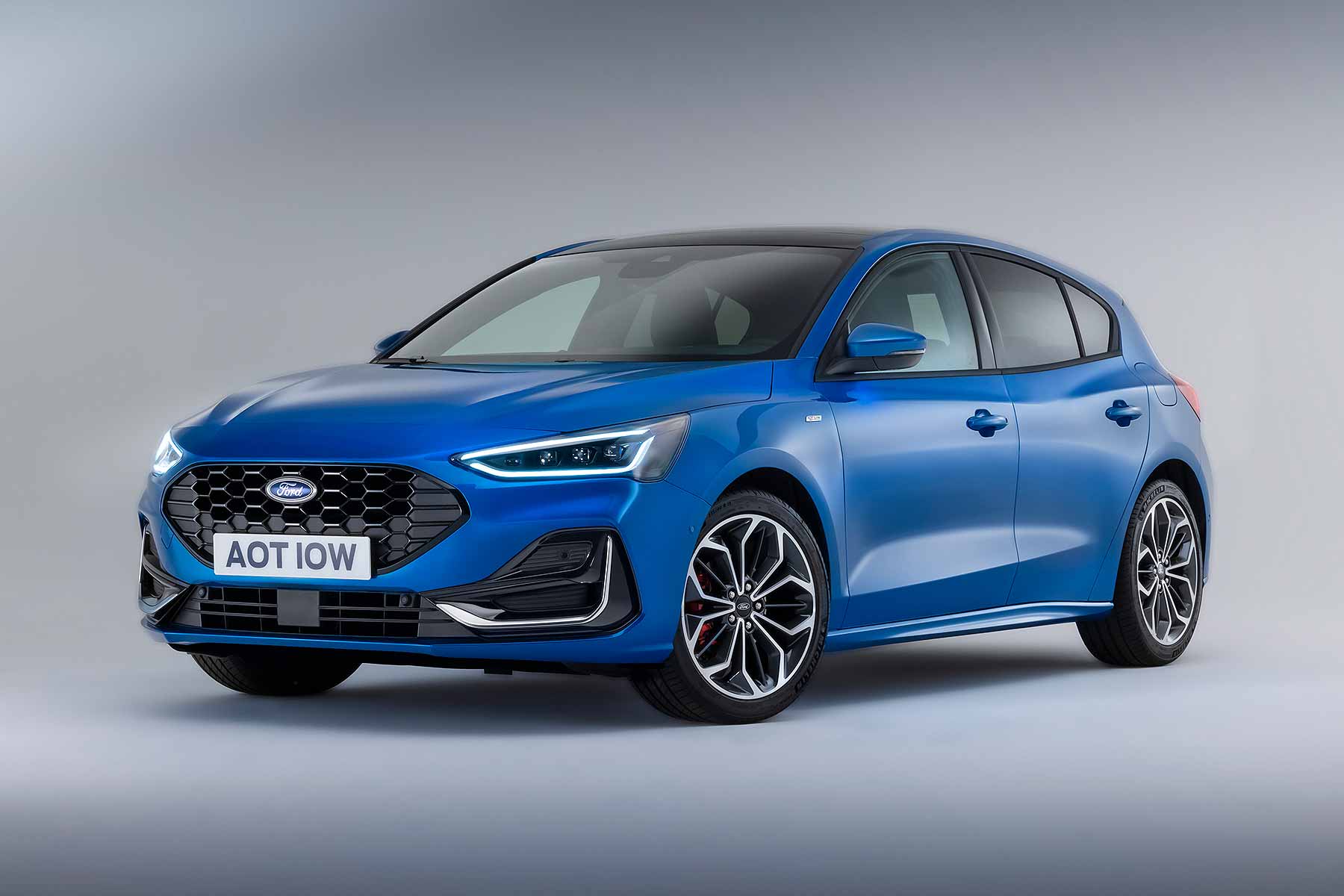 Ford Focus
A perennially popular family car, the Focus is a safe bet for various reasons. It is roomy, reliable and robust, and offers a broad range of models and trims. The core 1.0-litre Ecoboost petrol is a gem of an engine, and these days is available in mild hybrid guise for added efficiency. At the other end of the range, there's a high-performance Focus ST hot hatchback, along with a crossover-style Focus Active. Ford's tirelessly thorough engineering means the interior is well-planned and roomy, and the dashboard is particularly easy to use, even with its attention-grabbing new large-format infotainment system: part of the 2022 facelift. The latest Focus also gets a smarter, more modern front-end styling.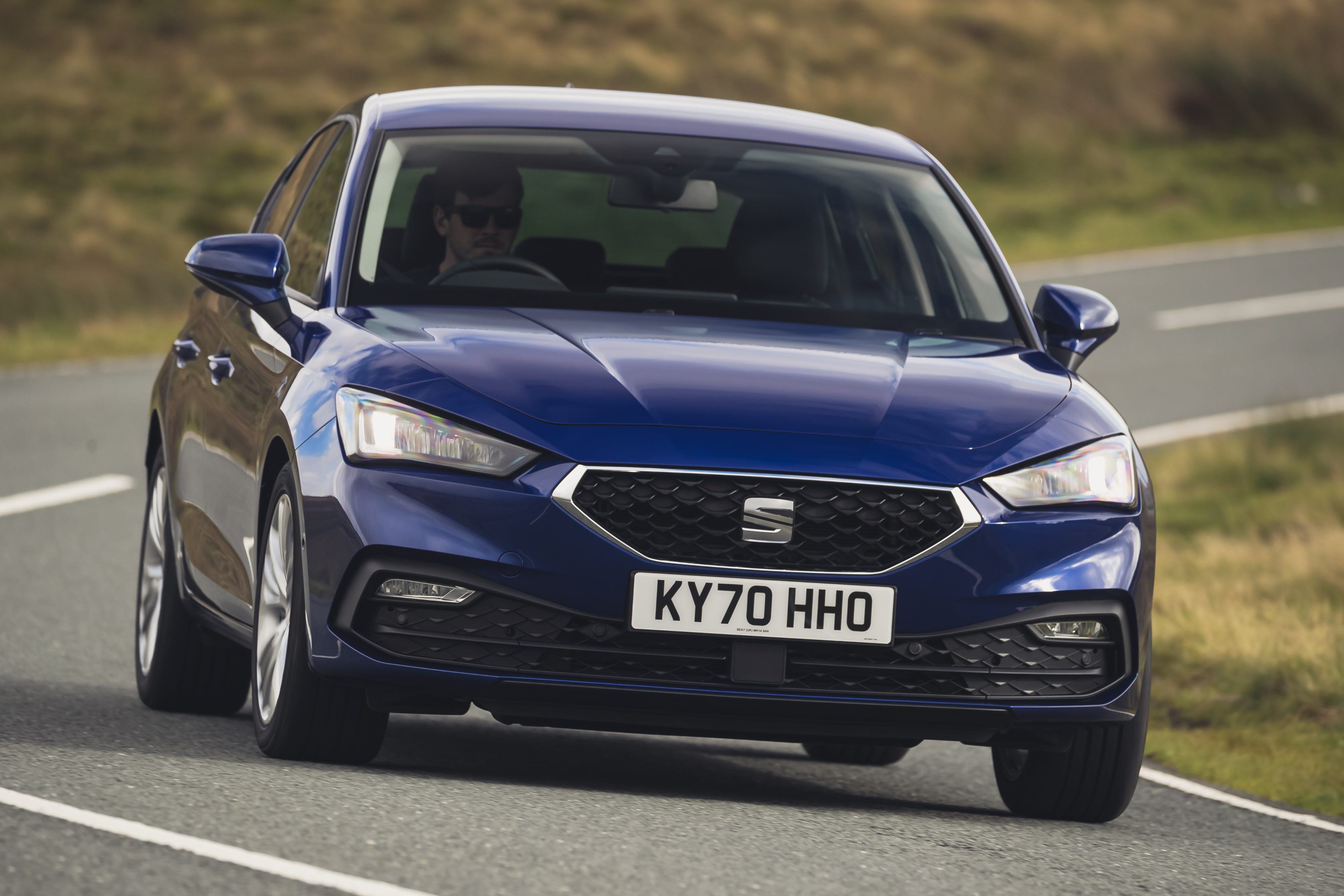 SEAT Leon
The SEAT Leon is a range of five-door hatchback and estate models infused with a dose of Spanish spirit. Its clean, well-proportioned lines are appealing and it has a modern appearance inside. Our favourite grade is FR Sport, which has an array of sporty styling details for a more bespoke look. Most Leons are sold with fuel-efficient 1.0-litre and 1.5 TSI petrol engines, but there are also plug-in e-Hybrid versions with an ample range of zero-emissions electric driving before the engine kicks in. The high-performance hot hatch models now fall under the Cupra brand, for added exclusivity.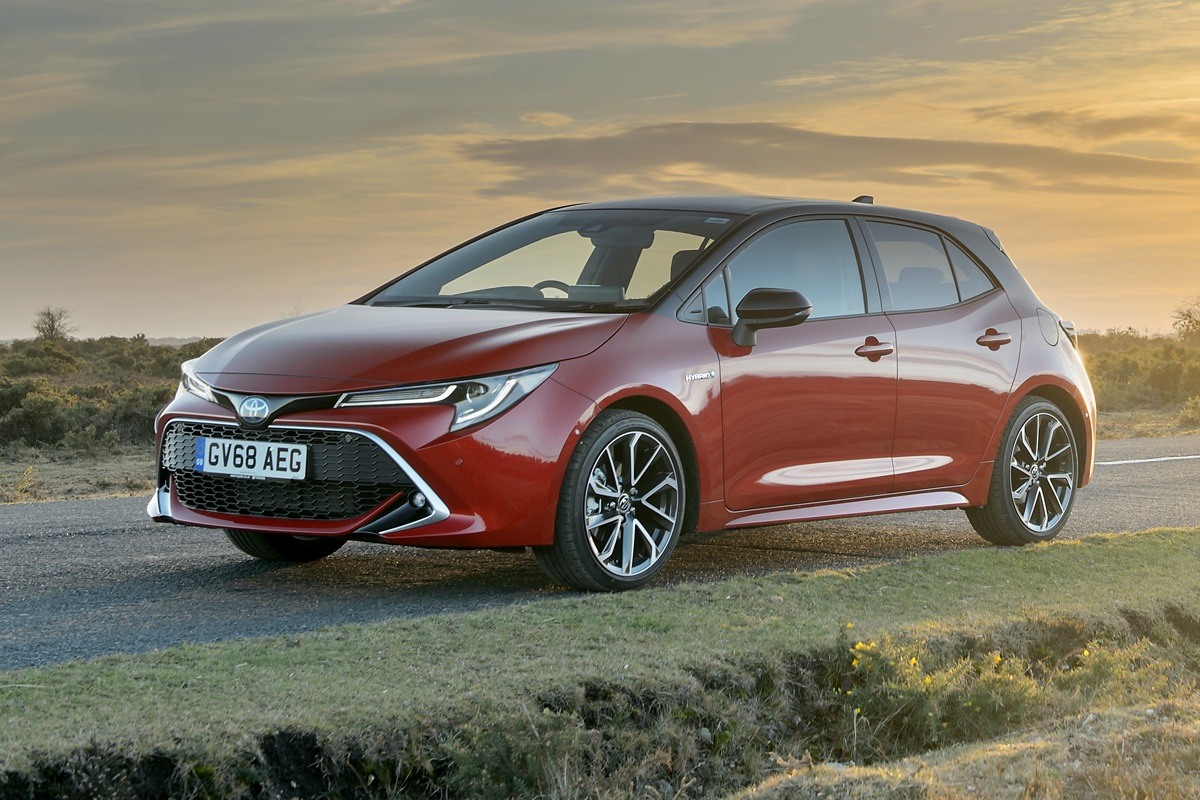 Toyota Corolla
The Toyota Corolla is a flawlessly-honed five-door family hatchback. It is a pure hybrid line-up, either 1.8-litre or more powerful 2.0, both of which deliver very impressive real-world fuel economy. You'll be amazed by how often the Corolla hybrid is able to drive in engine-off pure EV mode – especially around town. The Corolla has a solidly-built feeling of integrity inside, while the more angular lines of the latest model make it more distinctive than bland Corollas of old. There's even a hot hatch-style GR Sport variant, which aims to capture some of the magic of the rally-bred GR Yaris.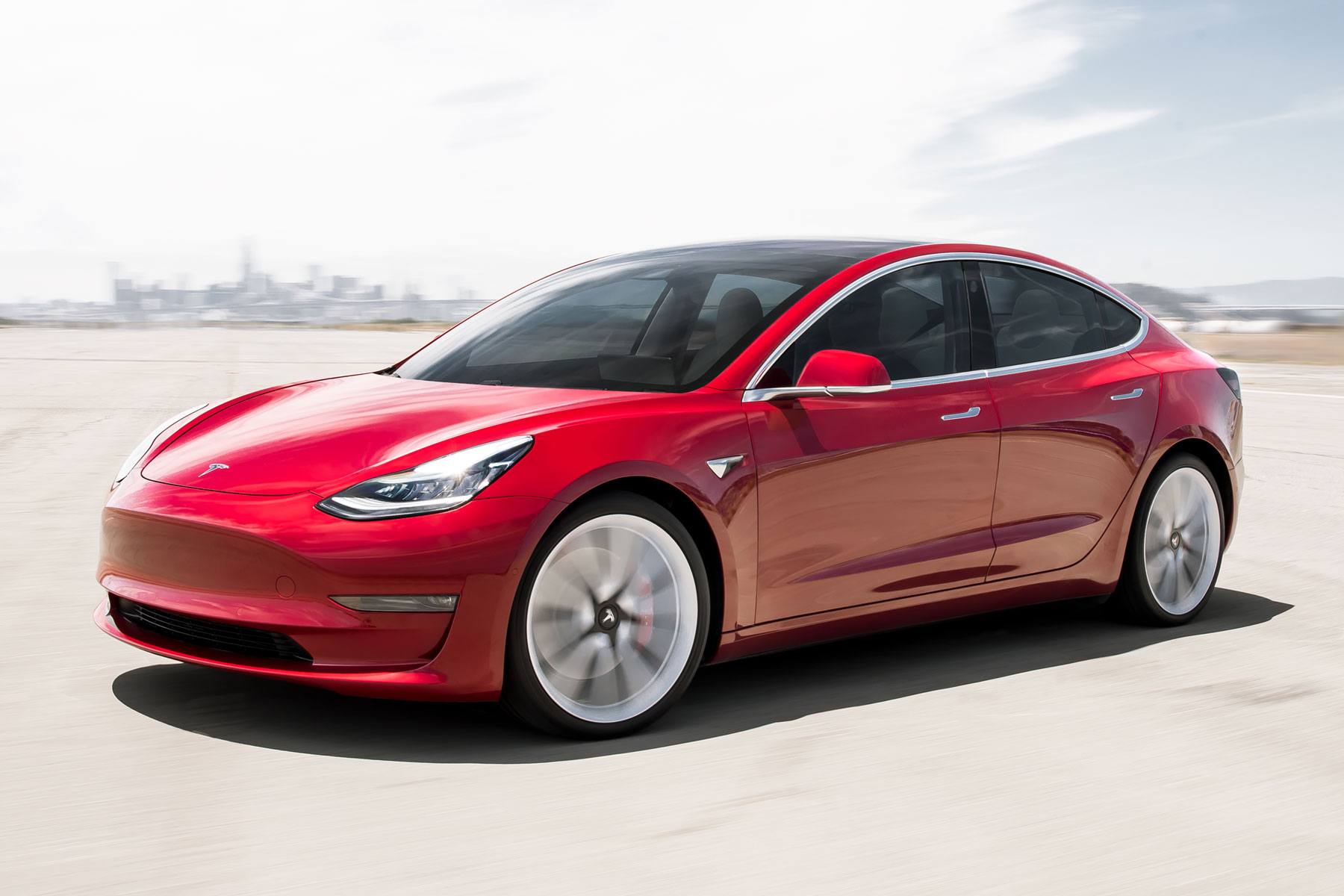 Tesla Model 3
We're including the Tesla Model 3 electric car here because it's been such a massive sales success here in the UK since launch. Last year, it was the second most popular new car of all; it seems prices starting from over £45,000 have been no barrier to entry. The Model 3 has the famous Tesla straight-line performance by the bucketload, and can easily cover well over 300 miles between charges. The simple interior, with nearly every control replaced by a crisp touchscreen, is distinctive, and Tesla's high-tech brand image is also enviable. Owners even benefit from their own charging network of Tesla Superchargers.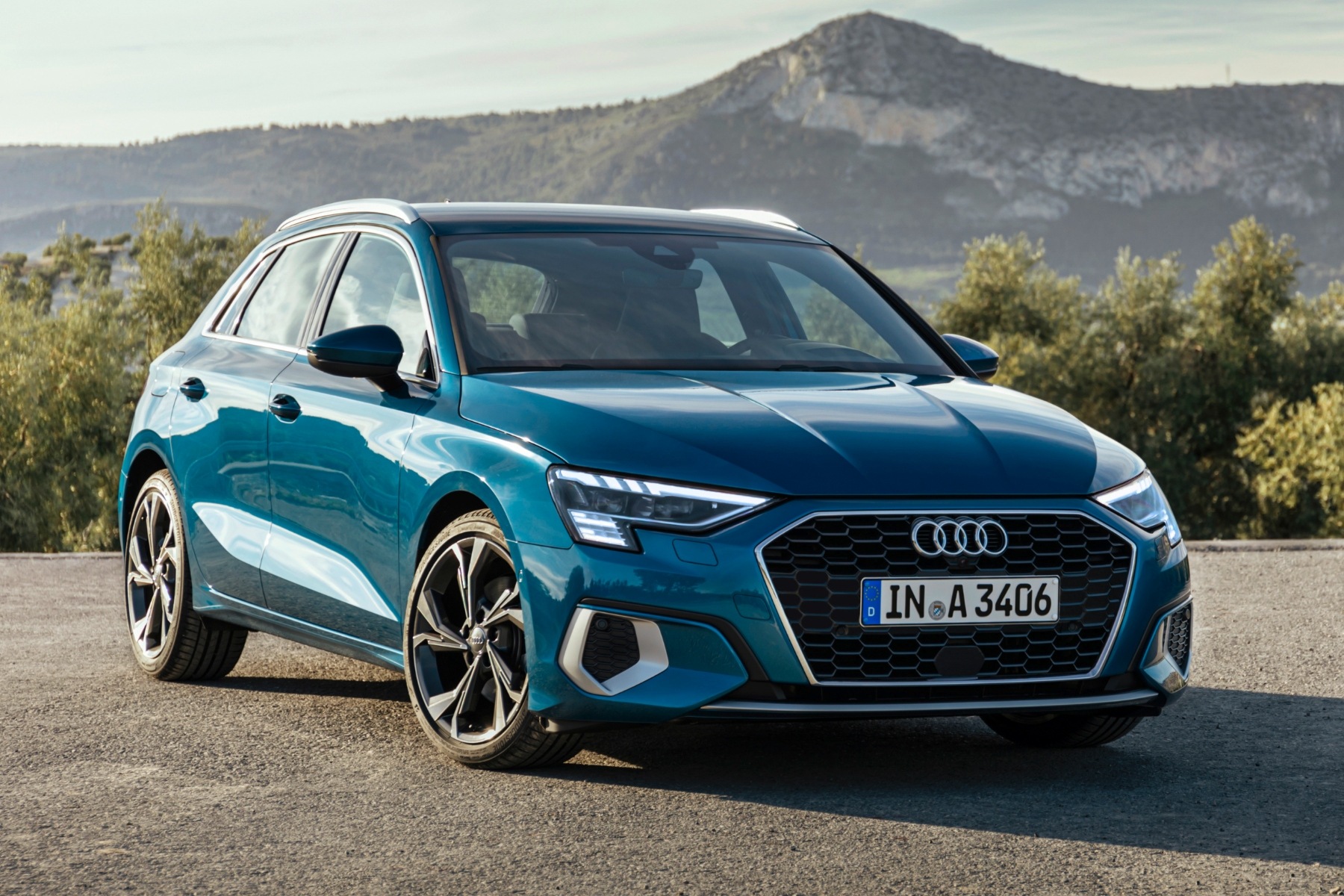 Audi A3
The Audi A3 is a great option for family buyers who want something a bit more premium. This latest version has more charismatic styling than earlier models, making even the entry-level models look sporty and upmarket. We particularly like the S-line trim grade, which brings big wheels and hip-hugging sports seats inside. Audi follows a confusing numbering system for its engine grades – the bigger the number, the more power it has – but all of them are efficient and powerful. There are plug-in hybrid versions too, plus fast S3 and even faster RS3 models, for families who want to push the boat out with a hyper-horsepower hatch.
Can you get an electric family car?
Electric family cars are starting to grow in number. The huge success story of the Tesla Model 3 is helping to drive interest in the sector, and more car manufacturers are bringing their electric family cars to market. Notable models include the Volkswagen ID.3, Cupra Born and SUV-style Skoda Enyaq iV. Renault will launch its new Megane Electric this year and even value-focused MG has two electric cars: the MG 5 and ZS EV.
Are the best family cars affordable?
Car manufacturers know the best family cars still need to be affordable. Some of them are absolute bargains: the Dacia Duster costs from under £15,000, for example, which is an incredibly attainable price for a brand new family car. Other models offer a lot of equipment and fuel-efficient turbocharged engines for prices starting from around £20,000. A good amount of safety equipment, air conditioning and smart-looking alloy wheels are pretty much standard across the board.
Are there any family cars with hybrid or plug-in hybrid technology?
The move to electrified cars means many car manufacturers are launching hybrid and plug-in hybrid models. The Toyota Corolla can only be chosen as a hybrid, while the latest Volkswagen Golf, Skoda Octavia, SEAT Leon and Vauxhall Astra all offer plug-in hybrid alternatives to regular petrol and diesel engines. This will become more commonplace as the phaseout of petrol and diesel cars in the UK begins from 2030. Hybrids offer a good middle-ground between a combustion car and an EV, with thrifty fuel consumption and no 'range anxiety'.