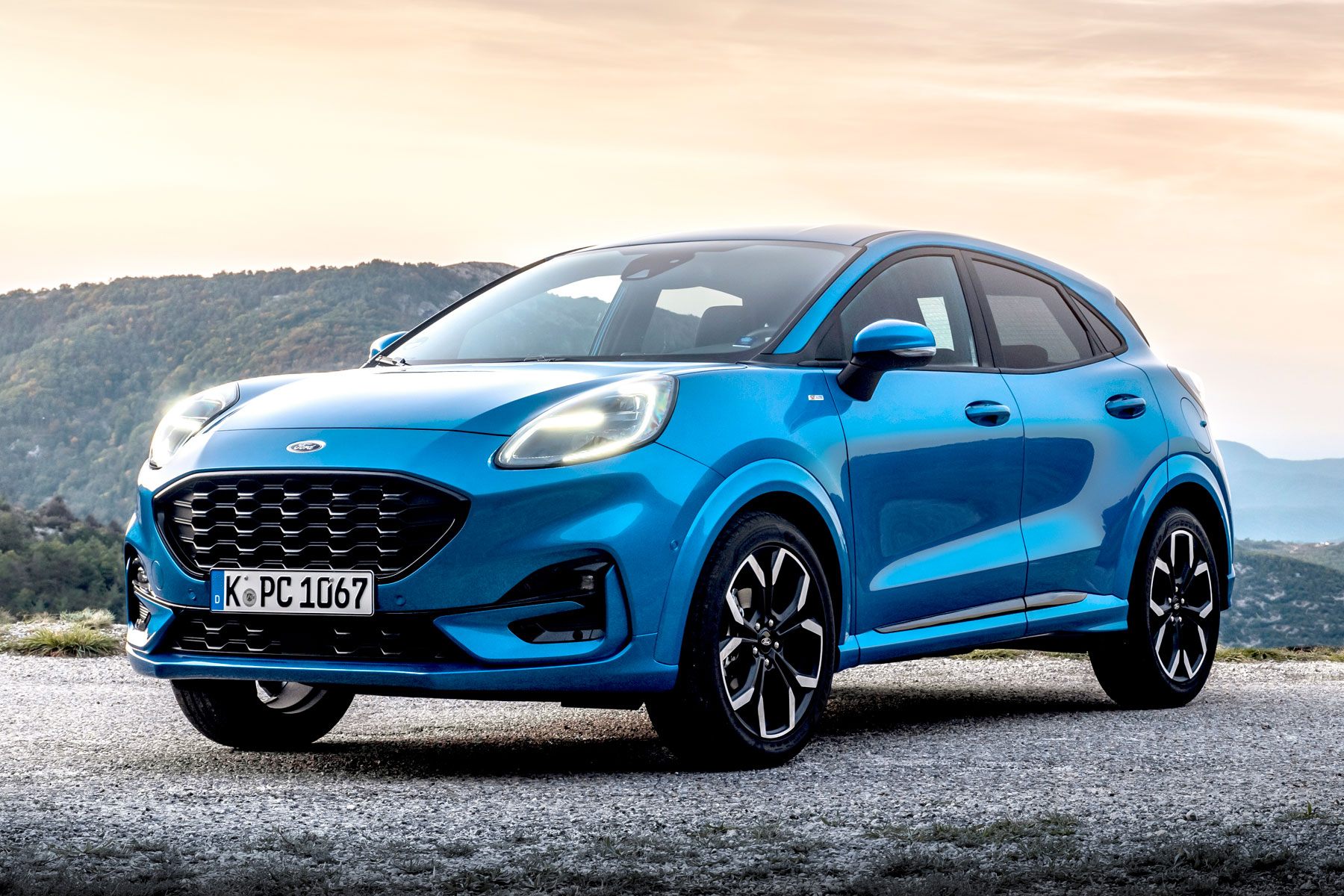 The family-friendly vehicle of the moment is no longer the humble hatchback, but the more desirable SUV. With their upmarket image and high-riding stance, it's easy to see why.
For starters, they look good on a driveway. The neighbours will certainly notice your sparkling new SUV, and not without a little envy.
SUVs have a raised seating position, so occupants feel safer and can see more, while their boxier bodies generally mean more space inside and far larger load bays. They're easier to climb in and out of, too.
Gone are the days where SUVs were cumbersome to drive. The latest are as dynamic as regular cars, and their more cushioned ride quality is better able to deal with scarred city streets. Efficient engines serve up good performance without using too much fuel.
You can even get pure electric versions of some new SUVs. Here is our guide to 10 of the best SUVs on sale.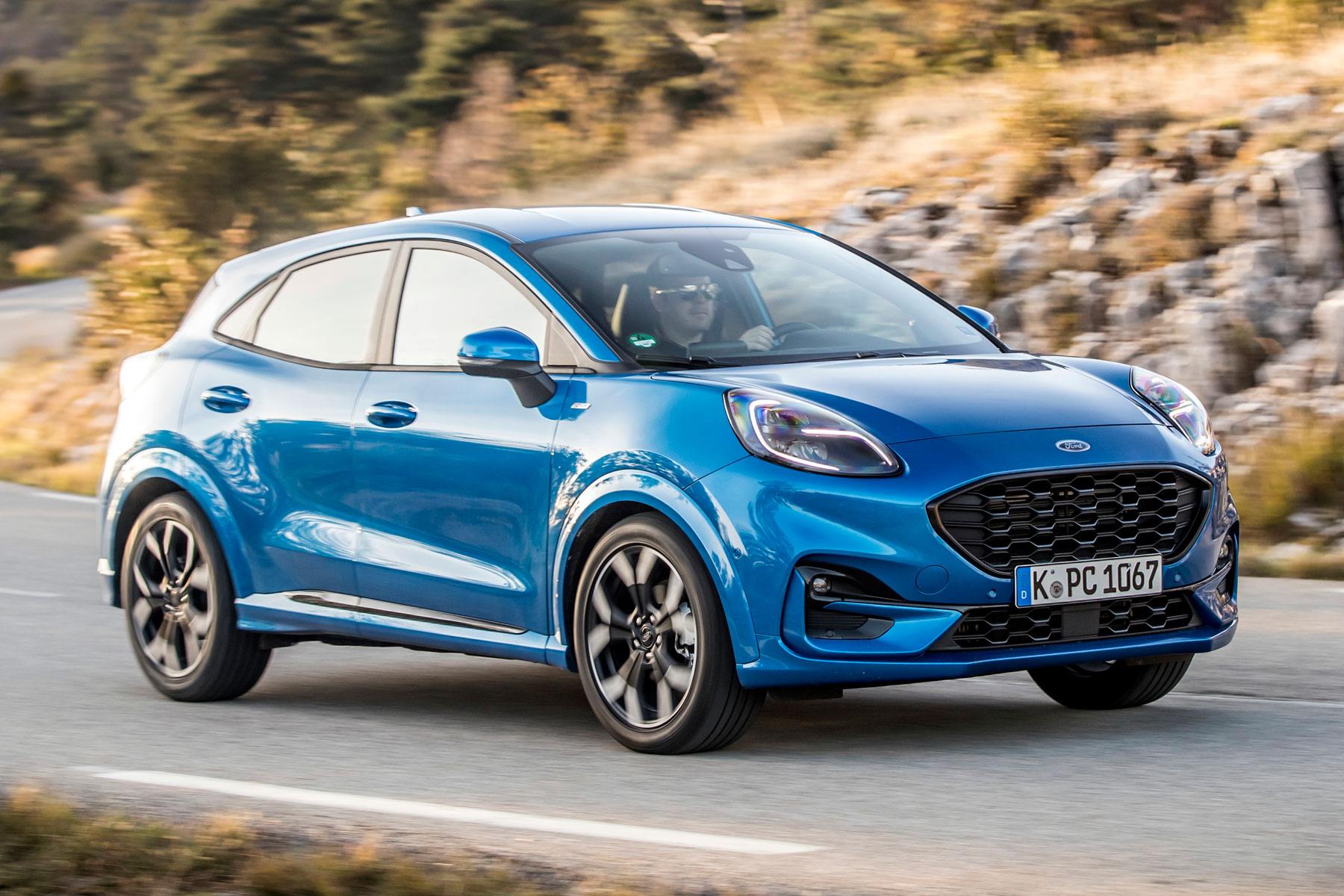 Ford Puma
The Ford Puma is a small SUV recreation of a famous 1990s coupe. It has really dynamic styling, with cute curves and a racy side profile. Ford offers some lovely contemporary colours, too. Inside, it's based on the solid, sensible Fiesta, but with more space for passengers and a huge boot. This even has a vast underfloor 'Ford MegaBox' with a drain plug in the bottom so it's easy to wash out. There is a broad range of petrol engines, including fuel-saving mild hybrid versions, and you can even get a high-performance Puma ST. All Pumas drive brilliantly, with nimble, driver-pleasing handling and a taut, stable ride.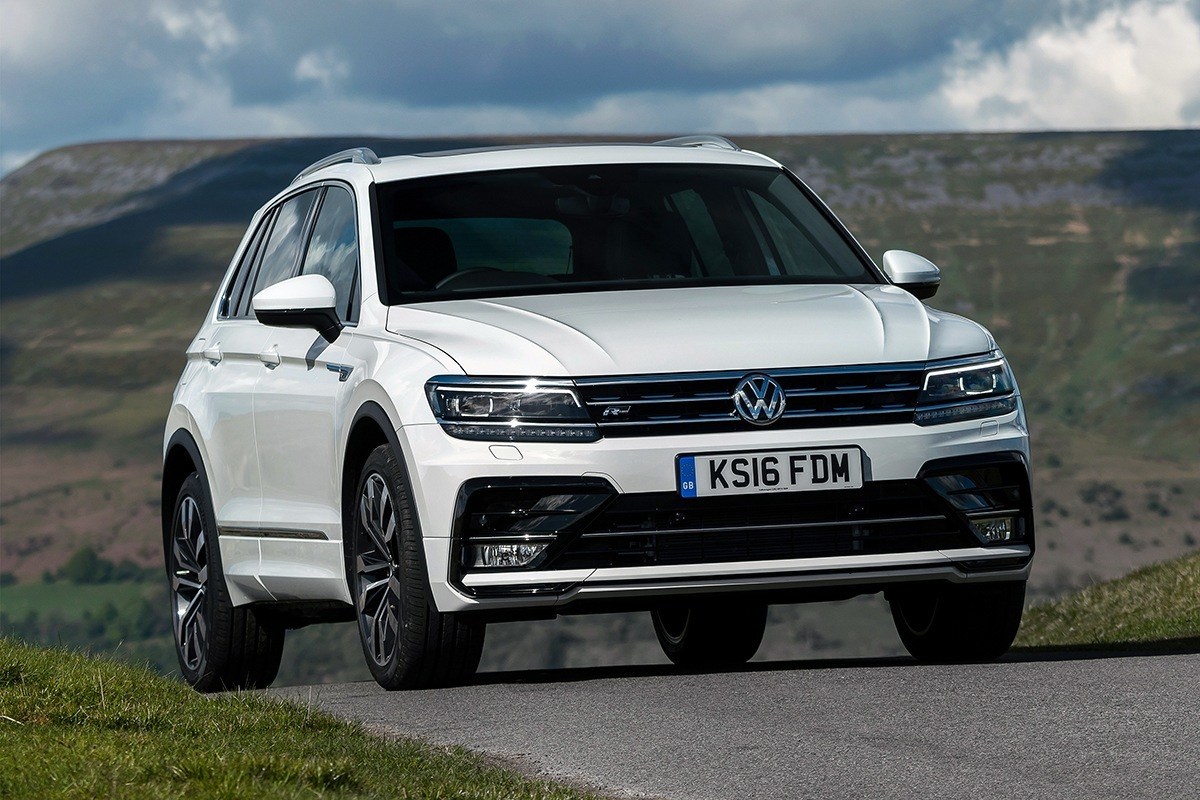 Volkswagen Tiguan
The Volkswagen Tiguan is one of the German firm's most popular cars around the world. It sits above the Golf hatchback and is offered in regular and longer seven-seat Tiguan Allspace guises. All have a premium appearance that can be given a sporty makeover in desirable R-Line trim – but still paired with fuel-efficient engines, including a plug-in eHybrid with a 30-mile EV range. Or you could go the whole hog with the 320hp Tiguan R flagship. As with all VWs, the Tiguan is nicely finished inside, with a real feeling of quality, and it drives in a reassuringly premium manner, too.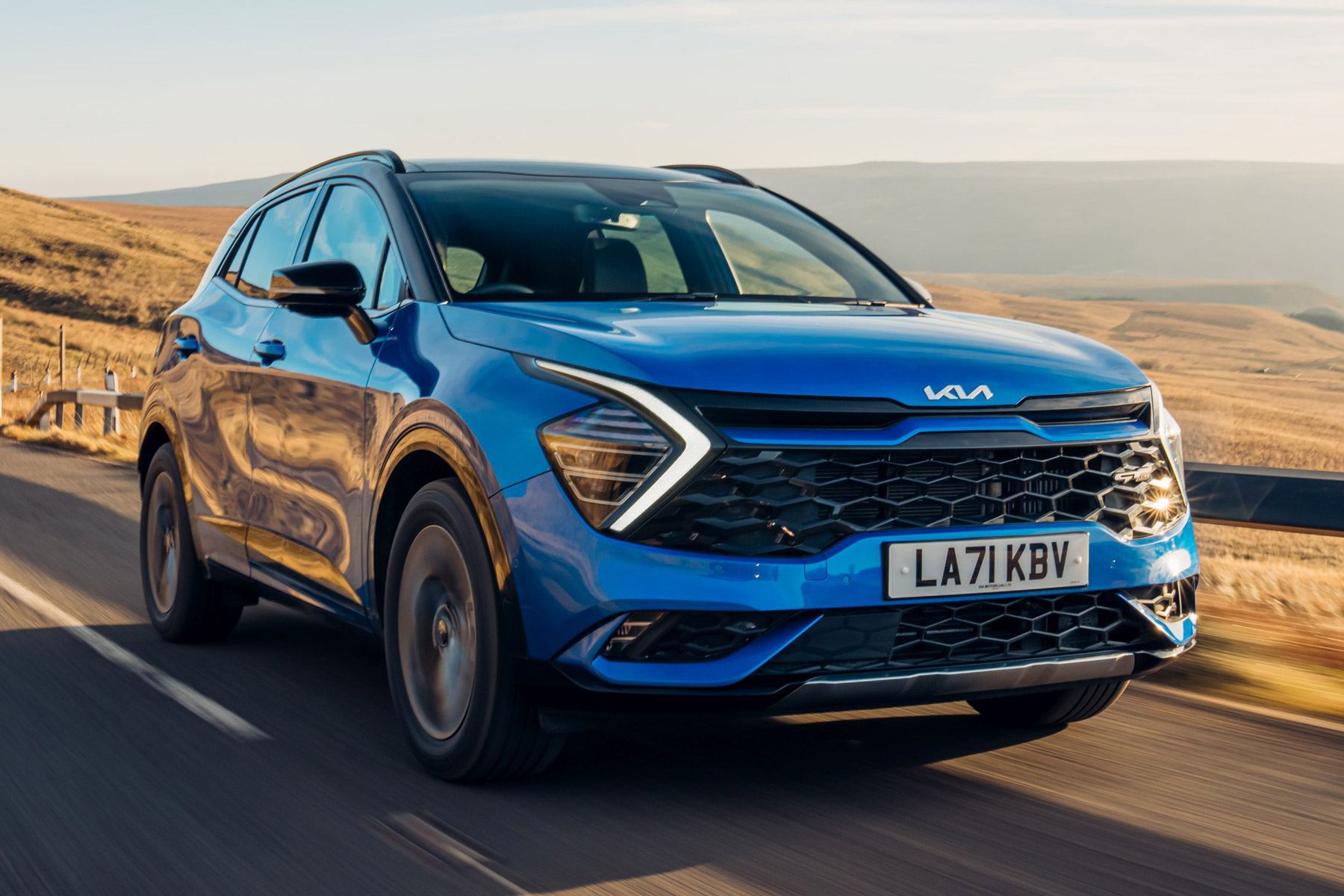 Kia Sportage
The new Kia Sportage is certainly a bold-looking machine. It has a distinctive front end with large LED running lights and a broad grille. There's no missing it on the road – and those inside have a similarly exciting view, with two wide screens on the dashboard and a broad, sophisticated-feeling centre console. It's spacious enough for a family of five and there's a big boot. The extensive engine line-up now includes hybrid and plug-in hybrid versions alongside more affordable petrol, diesel and mild hybrid versions. You can also get the Sportage with automatic transmissions and all-wheel drive, while Kia's seven-year warranty continues to impress.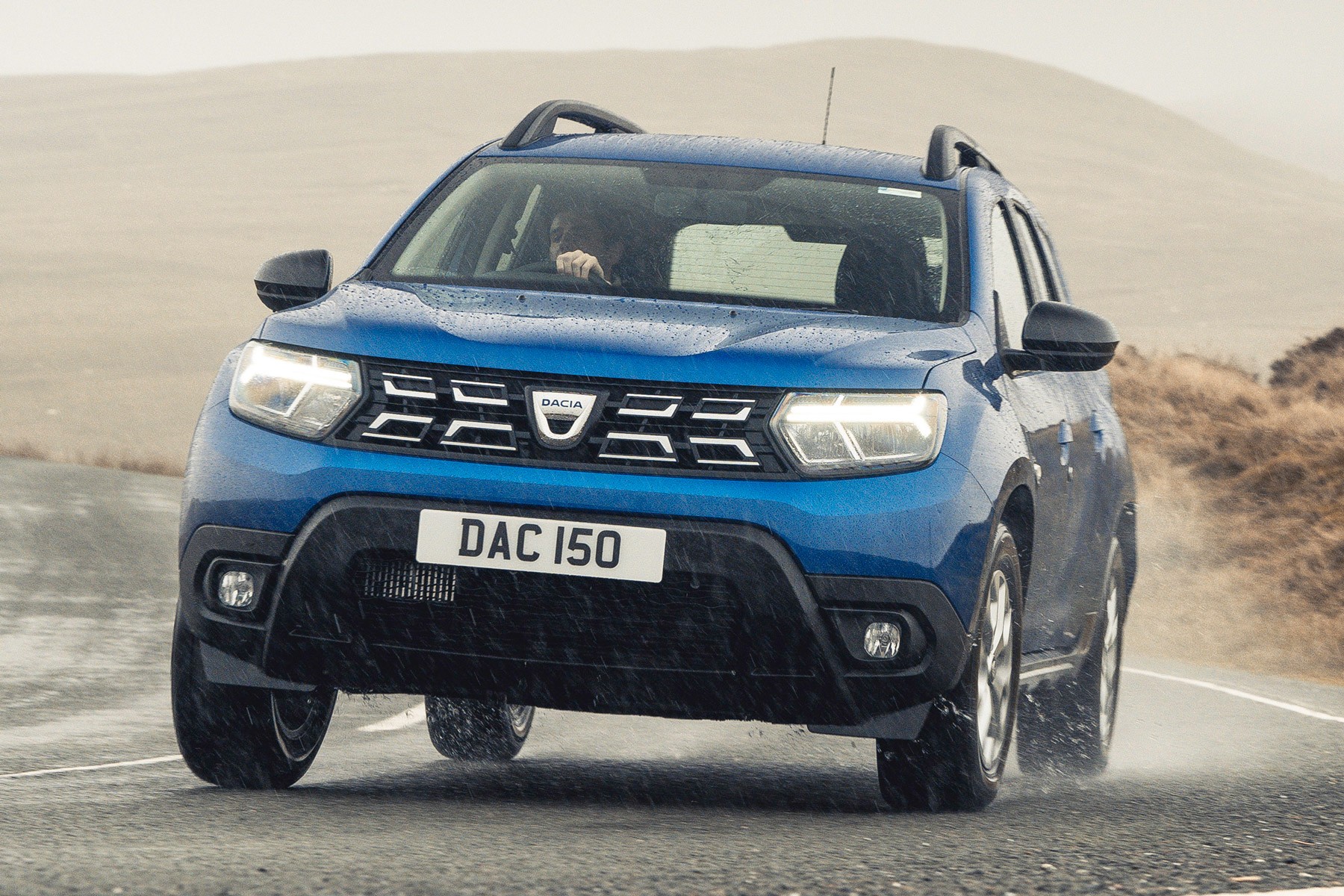 Dacia Duster
The Dacia Duster is the most affordable SUV on sale. It costs less than many entry-level small cars – and that's not even for the basic version, with even better-equipped Dusters selling for a bargain price. Every Duster gets air conditioning, so nobody needs to overheat, and they all have a good amount of passenger space and a large 445-litre boot. We think the regular 1.0-litre turbocharged petrol engine is perfectly good enough, although you can choose a diesel version, plus an all-wheel-drive Duster 4x4. Dacia has recently facelifted the Duster to keep it fresh and contemporary-looking.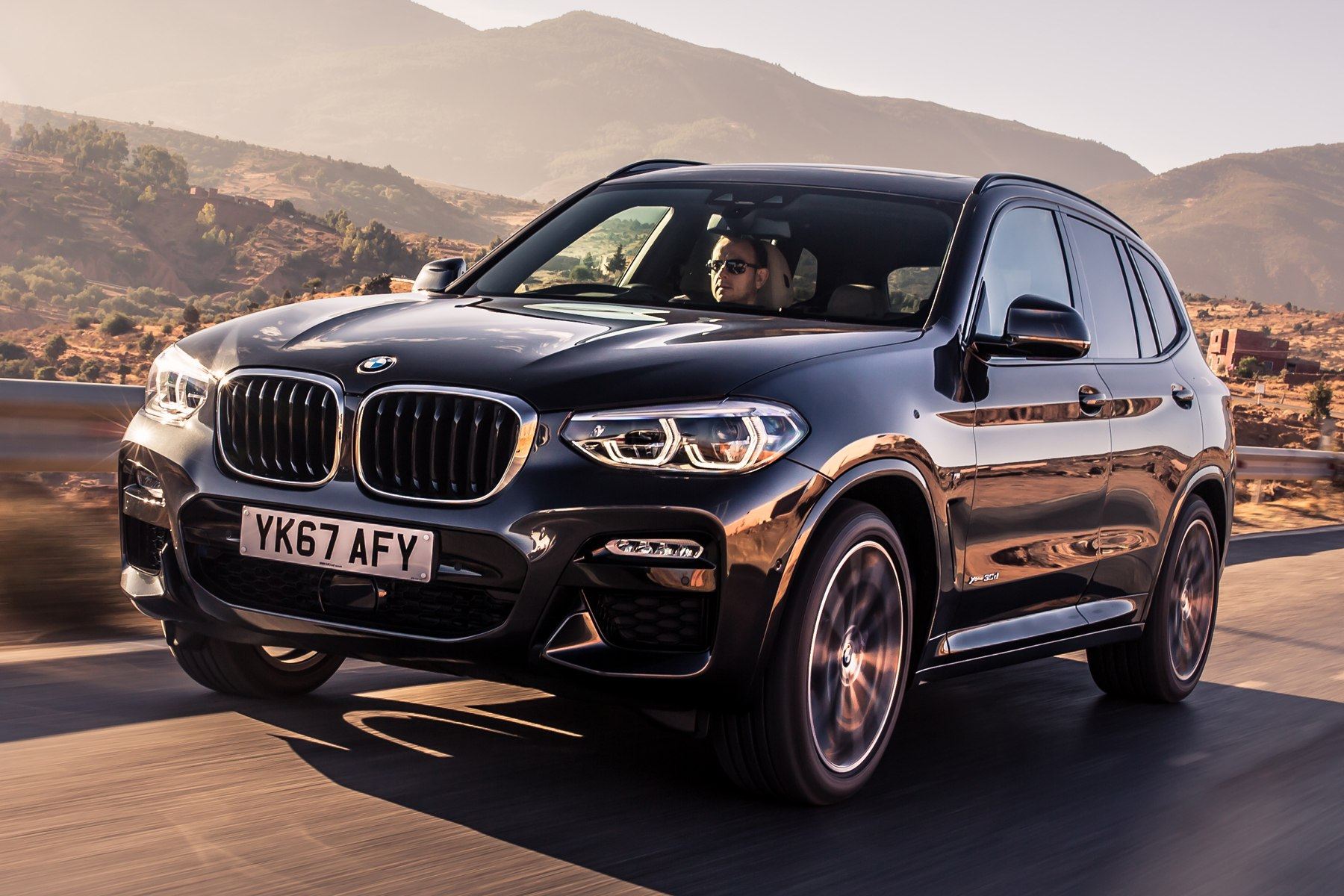 BMW X3
The BMW X3 is a popular premium SUV, offering a cut-above feel for those who can afford prices starting from around £44,000. It has real presence, and the interior is a top-quality treat, with premium surfaces and tactile controls. BMW's infotainment system is outstanding, too. The X3 has acres of space inside, and it drives in an authentically BMW way, with dynamic and driver-pleasing handling, plus a sophisticated ride. It comes in petrol, diesel and plug-in hybrid varieties, and you can now get a pure electric iX3 with a driving range of around 285 miles.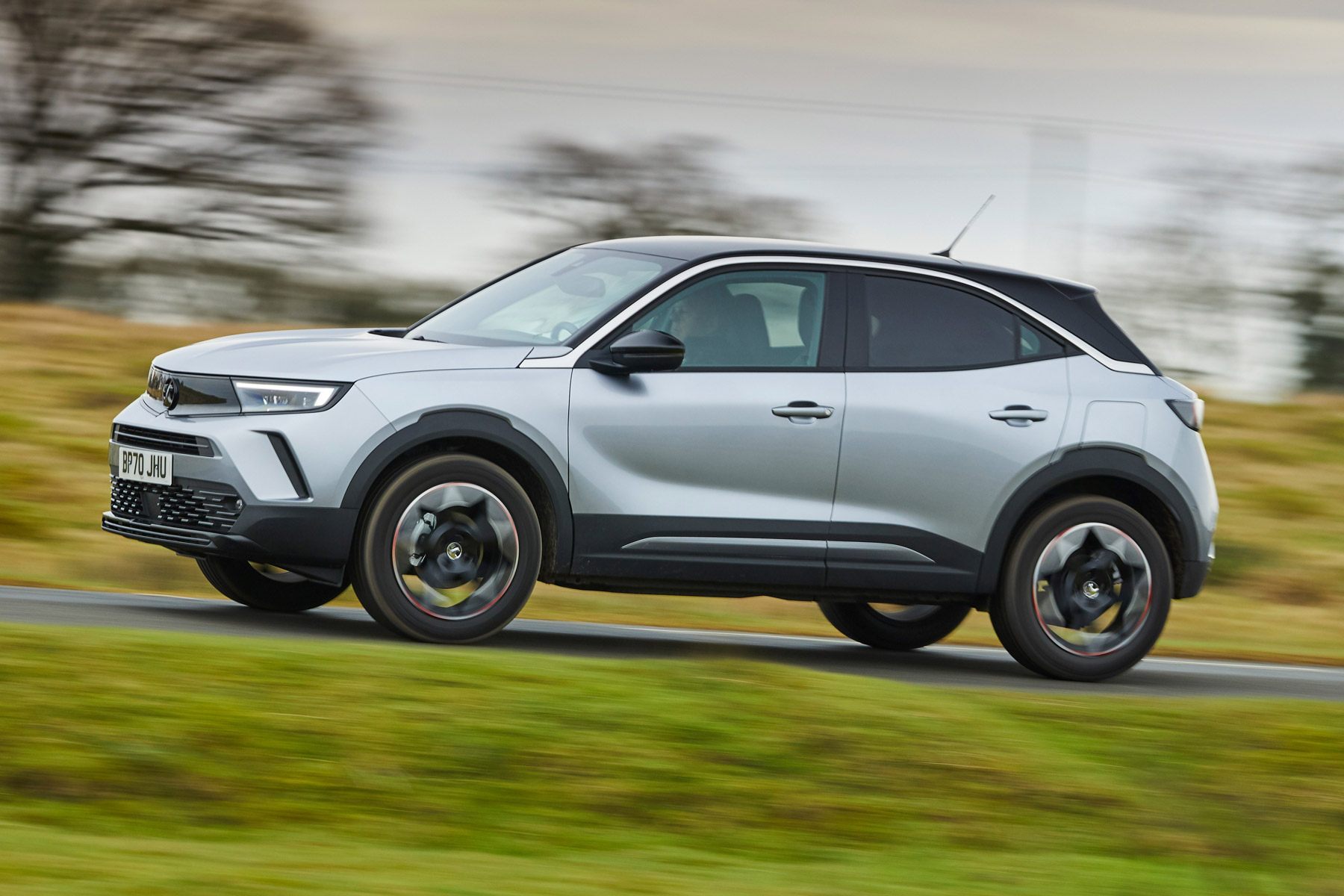 Vauxhall Mokka
The Vauxhall Mokka is certainly one of the most dynamic-looking small SUVs on the market. It has more than a hint of futuristic concept car about it, and the squat stance is very well-honed. The interior also appeals, with dual wraparound screens and a confident, high-set view along the squared-off bonnet. Most Mokkas are sold with the excellent 1.2-litre turbo petrol, which is all the engine you'll ever need. However, if you don't want an engine at all, there's also a Mokka-e electric model with a range of over 200 miles. We love Vauxhall's spicy colour palette and contrast customisation packs.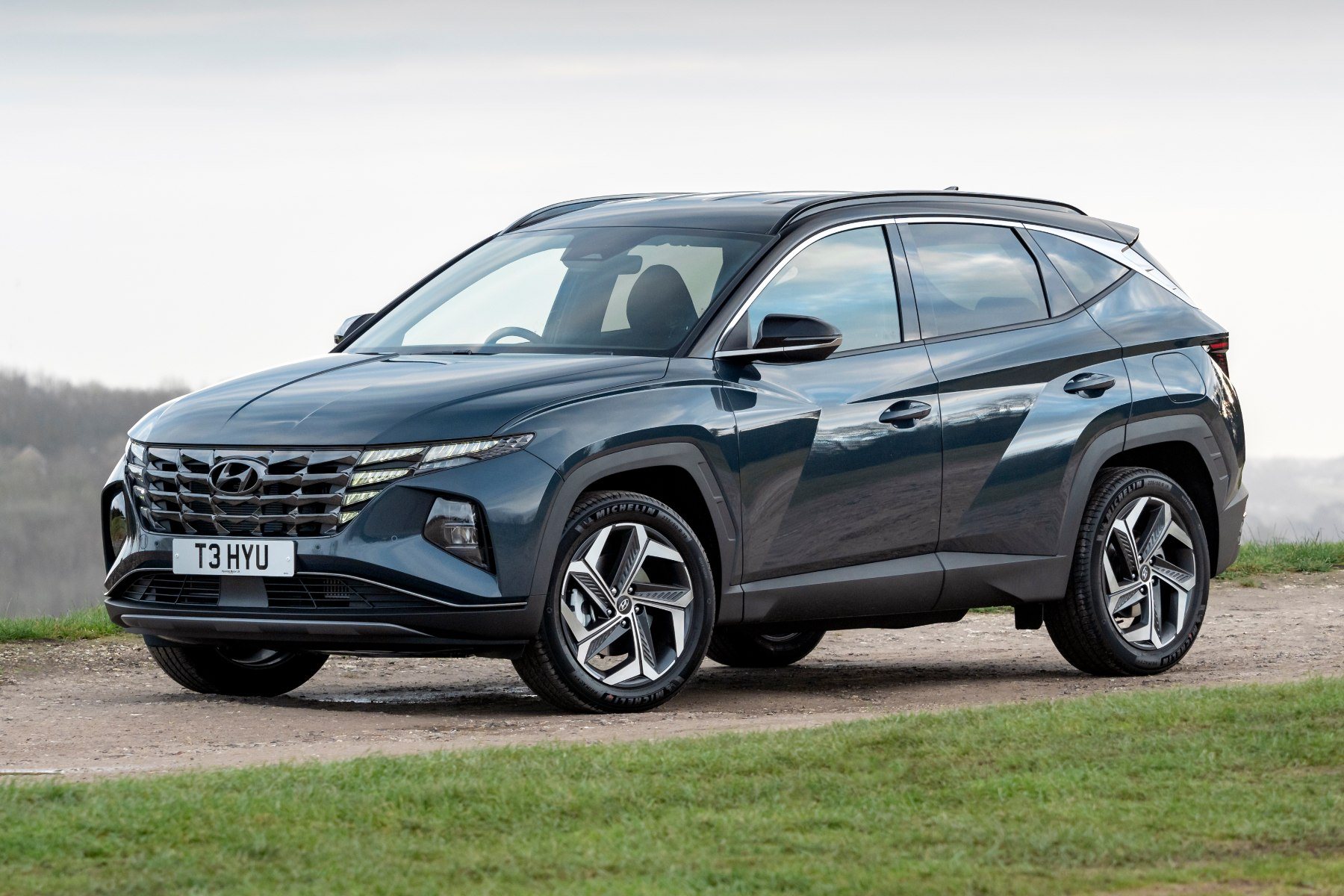 Hyundai Tucson
The Hyundai Tucson looks like no other family-sized SUV. It has sharp, dynamic creases on the sides, a cool and sporty stance at the rear, and the most amazing 'parametric' LED light array at the front. Inside, the focus is more on comfort and luxury, with a simple and pared-back dashboard focused around two high-resolution displays. There's lots of space in there, and the boot is one of the biggest in the sector, with more than 600 litres of space. The more affordable versions have petrol, diesel and mild hybrid engines, and there are eco-focused hybrids and plug-in hybrids further up the range. The plug-in Tucson has an electric range of over 30 miles and correspondingly low CO2 emissions.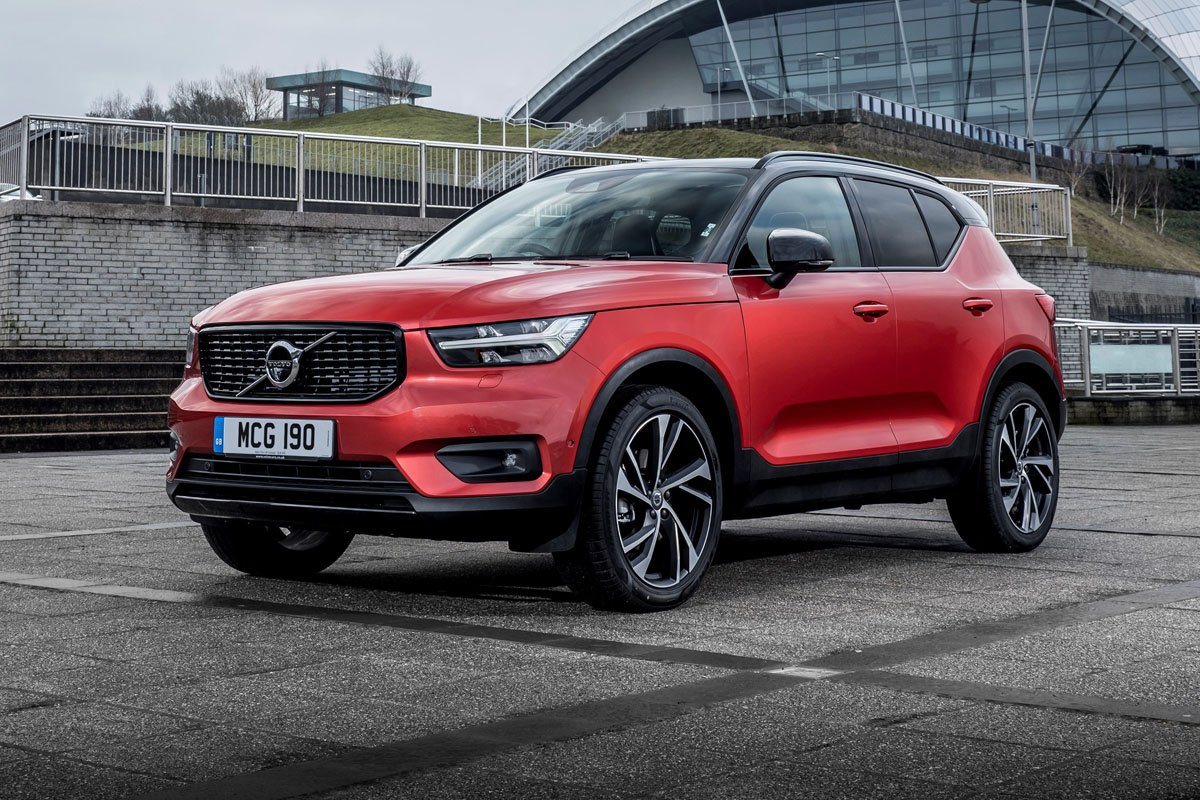 Volvo XC40
The XC40 is a real favourite amongst British SUV buyers. Its squat, confident styling is appealing and very 'Volvo', and the upmarket interior feels contemporary. The Google-based infotainment system is clever – you can even add apps from the Google Play store – and a comprehensive array of safety assist tech comes as standard. The XC40 has a high-set seating position, and the ample boot is easy to load. To drive, it is refined and luxurious, with a really smooth ride quality and good performance from the fuel-efficient engines. There are also two electrified XC40 Recharge models, plug-in hybrid and pure electric, the latter of which offers a range of over 260 miles.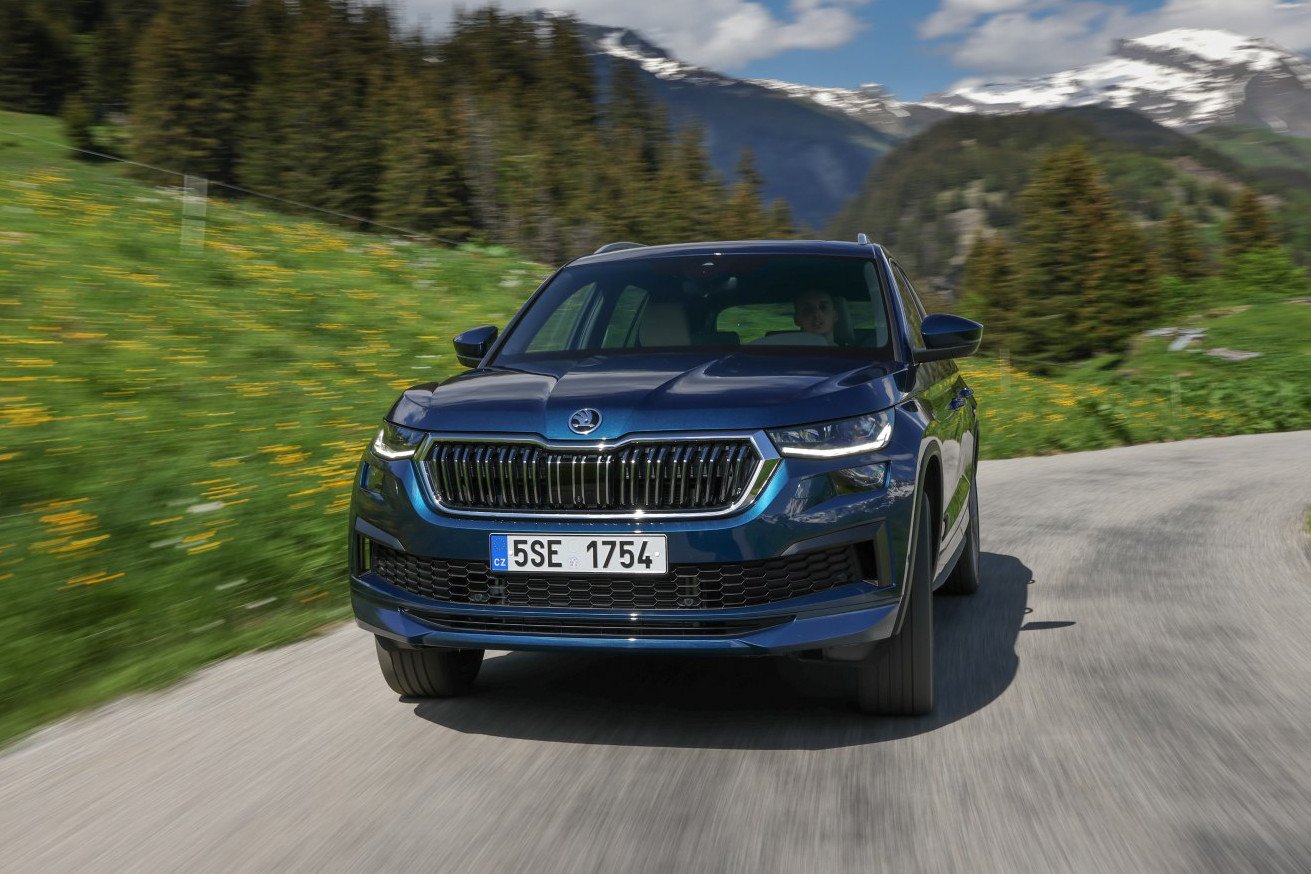 Skoda Kodiaq
The Skoda Kodiaq is an extremely versatile large SUV from the popular Czech brand. It is unique here in offering seven seats, and it's big enough to be accommodating even for those in the third row. When not in use, they can be folded flat into the boot floor, creating an enormous 735-litre load bay. Skoda has recently facelifted the Kodiaq, bringing bolder styling and detail improvements inside. The sporty vRS range-topper has also been reintroduced, this time with a 240hp petrol engine. Most buyers choose the more efficient petrol and diesel engines, though, with up to 52mpg achievable if you pick the right one.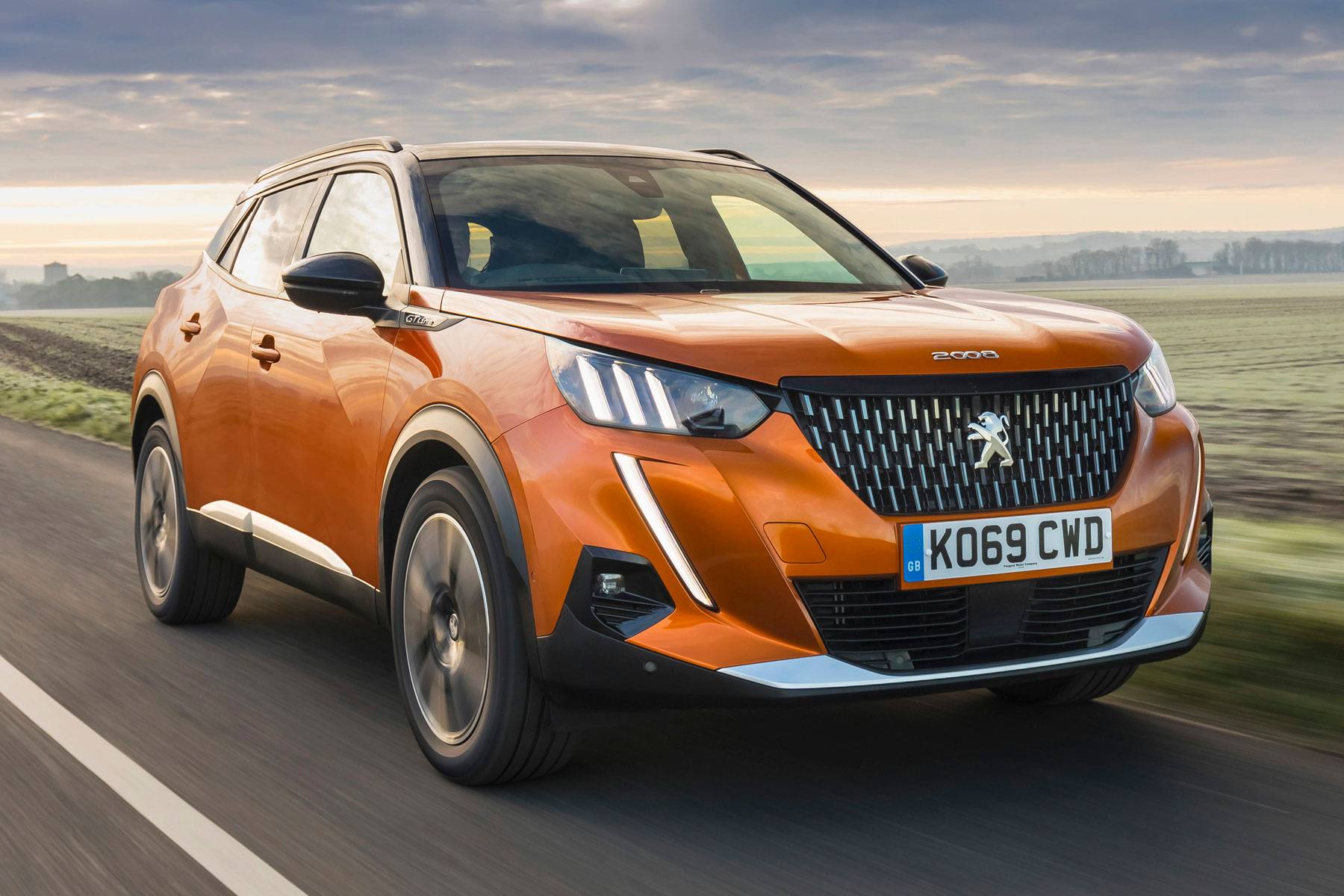 Peugeot 2008
The Peugeot 2008 is a small SUV that is winning a growing number of fans in the UK. Its assertive styling no doubt helps, with a distinctive front end and sharply-creased side panels. It has an assured stance and this confident feel is carried through inside, with a high-set seating position that positions it above regular small cars. The Peugeot i-Cockpit layout, with its tiny steering wheel, is also novel. Most 2008s are sold with a 1.2-litre turbo engine, which is a smooth and fuel-efficient performer, but there's also a purely electric alternative called the e-2008. It has a range of over 200 miles and is able to use rapid chargers for speedy top-ups on the move. 
Which is the cheapest SUV on sale?
The Dacia Duster holds the title of cheapest SUV on sale. Prices start from less than £15,000, which buys a family-sized SUV with a fuel-efficient turbo engine, five seats and essential goodies such as air-con. Dacia says the Duster is such good value, most buyers actually trade up to better-equipped models, with the range-topping Prestige grade proving far more popular than the entry-level Essential. You can also get Duster 4x4 with all-wheel drive, plus models that run on money-saving LPG fuel.
Can you get an electric SUV?
There are a growing number of electric SUVs on sale. Models such as the Vauxhall Mokka-e and Peugeot e-2008 are EV variants that are directly comparable with regular petrol and diesel models. The idea is to get more people to consider an EV, even if they're not directly in the market for one. BMW follows a similar philosophy with the iX3, as does Volvo with the XC40 Recharge. Both of these premium brands also offer plug-in hybrid SUV alternatives for those who want to try electric, but aren't ready to fully make the switch.
Can you get a seven-seater SUV?
Larger SUVs are commonly available with seven seats, and models such as the Skoda Kodiaq prove that you don't have to spend a fortune in order to get three-row practicality. Prices start from less than £35,000 for the seven-seater, which represents a lot of seats (and space) for the money. The SEAT Tarraco is another seven-seater SUV, while the Volkswagen Tiguan Allspace also offers three rows of chairs for an affordable price. Seven-seat SUVs generally have really large boots when in five-seat mode, too.