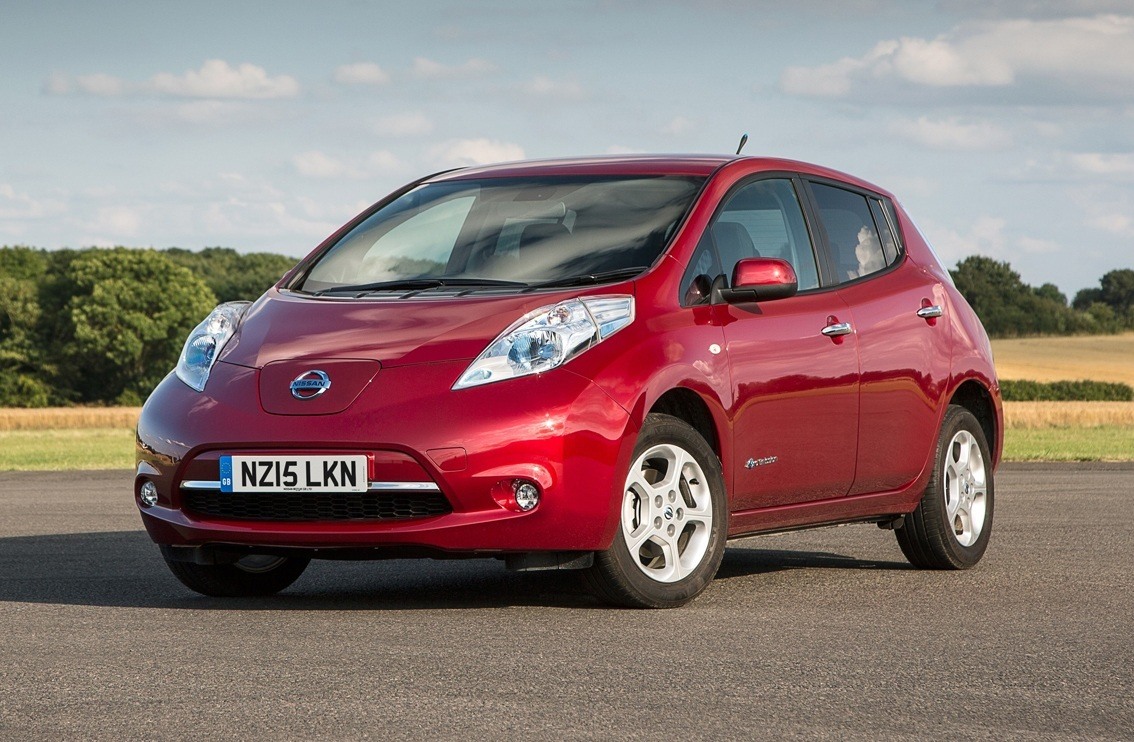 Electric cars are the future – even those that have been built in the past. With the whole nation getting ready to officially begin the switch to electric power from 2030, why not save yourself money by getting ahead with a used EV?
You'll certainly avoid the waiting lists for new electric cars, which are ever-growing as new car buyers start to question whether they want to take on a new petrol car with the deadline approaching.
You'll also save yourself a fortune. Although used electric cars still carry a price premium, you will pay far less than for a new EV. Also, as electric cars are proving to be very reliable, with battery robustness that should ensure many years of fault-free use, there is less to fear here than you might think.
With growing numbers of electric cars being launched each year, read on for our pick of the 10 best used electric cars you can buy now.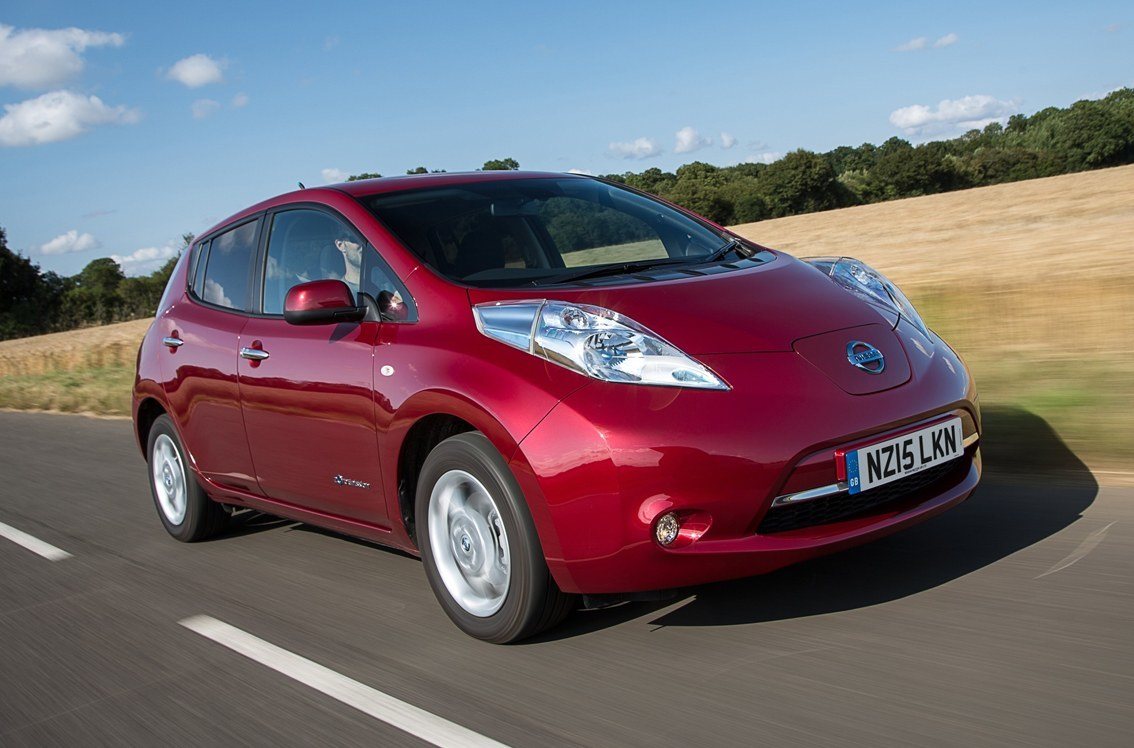 Nissan Leaf 
The Nissan Leaf was the world's first mainstream electric car when it was launched in 2011. This means there are more than a decade's worth of used Leafs on the market, helping cater for a broad range of price brackets – starting from around £6,000. The earliest cars have a 24kWh battery and a range of around 100 miles, but this was improved to 124 miles in mid-2013. A 30kWh battery in 2015 increased range to 155 miles and Nissan also introduced an eight-year battery warranty. The Leaf's quirky styling still looks interesting, and the five-door interior offers a fair amount of practicality. Most models boast a good level of standard equipment, too.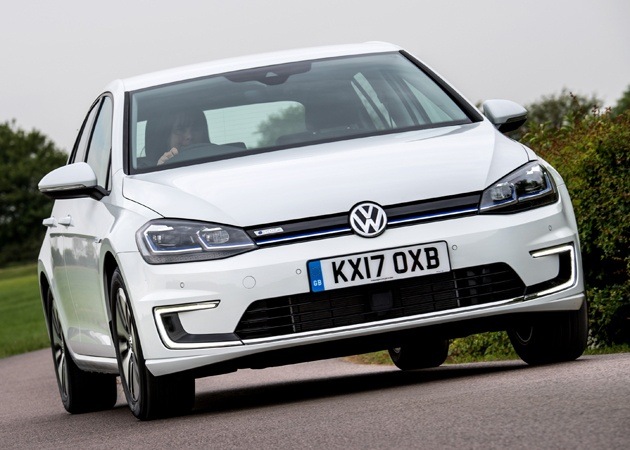 Volkswagen e-Golf
The Volkswagen e-Golf is, as its name suggests, a pure electric version of the previous-generation Mk7 Golf. It was launched in 2014, with EV-specific styling features such as distinctive LED running lights and cool blue detailing. A 136hp electric motor gives immediate pull away from the lights, while the real-world EV range is around 120 miles. Offered in a single high-spec trim, the e-Golf has a high-quality feel inside, and its crisp lines still look fresh today. It is a very practical car, with a roomy cabin and easy-access boot that offers 341 litres of load space. A group 15 insurance rating is relatively affordable for an electric car.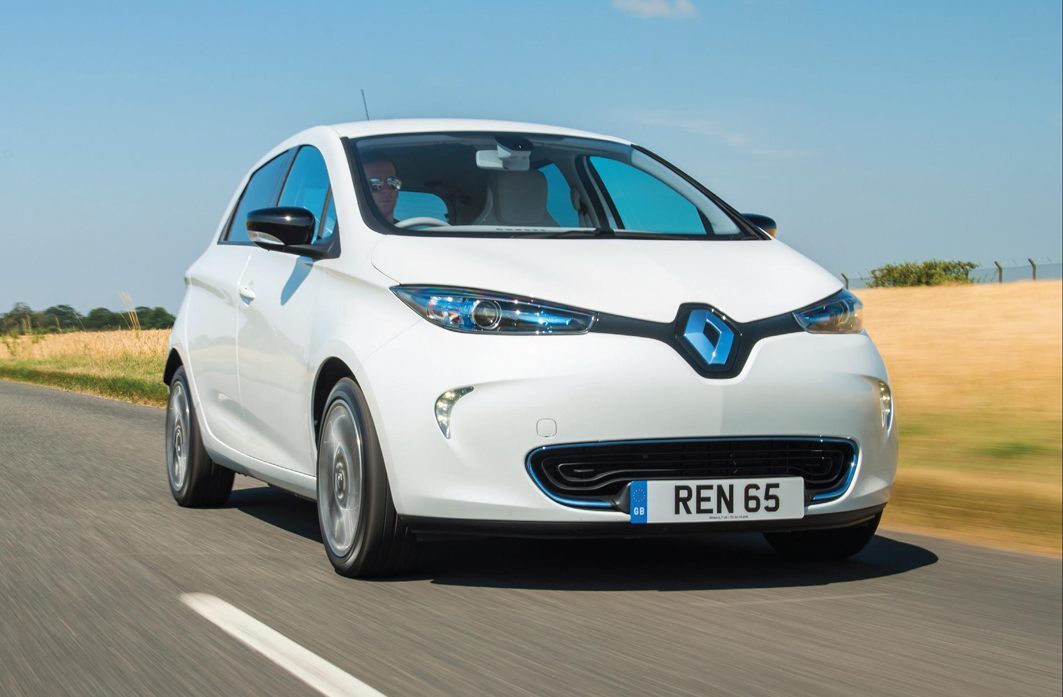 Renault Zoe
The Renault Zoe was the second mainstream electric car to go on sale in Britain, arriving here in 2013. As with the Nissan Leaf that preceded it, this means there are plenty on the second-hand market, with prices starting from around £7,000. However, most of the early Zoes used leased batteries, for which you have to pay a monthly sum of around £50 – it's worth bearing in mind when shopping around. Later models had the batteries included in the price. A smart-looking supermini, the Zoe is the electric alternative to the Renault Clio, with a roomy interior for a small car and a good level of standard equipment.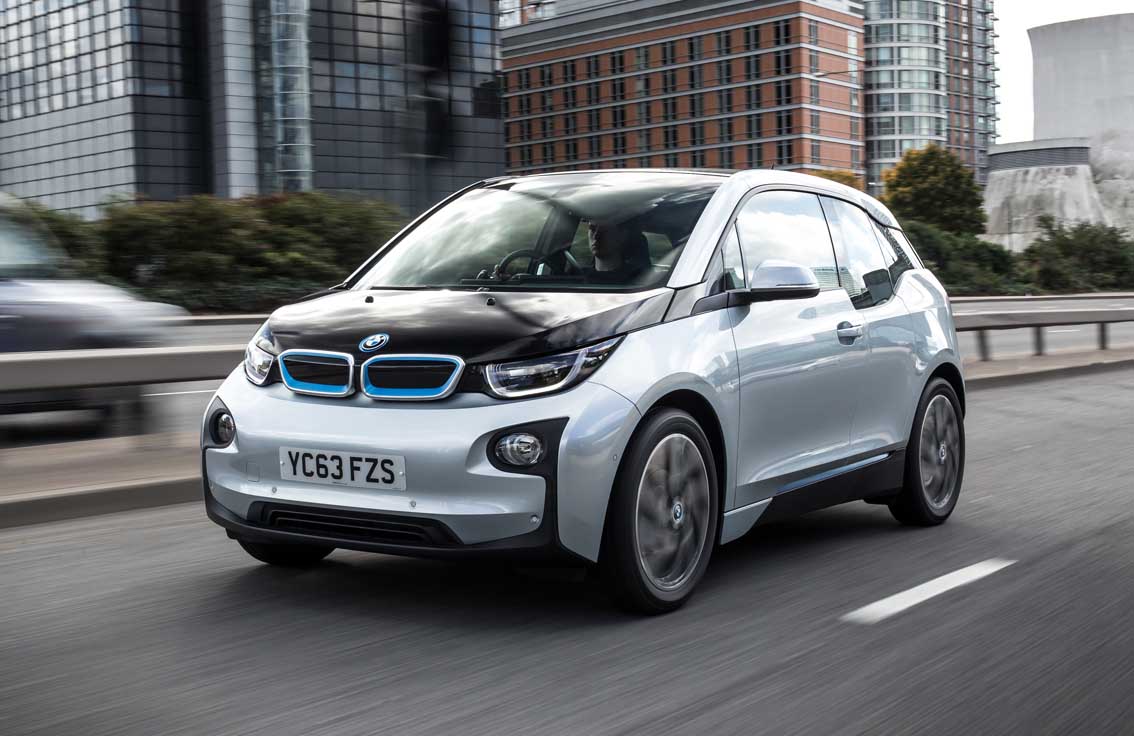 BMW i3
The BMW i3 is a used electric car that looks futuristic even today. Constructed in a space-age way from carbon fibre, it's a compact hatchback with novel rear-hinged back doors. Occupants sit slightly higher than in a regular car, and the open-plan interior has a wonderful lounge-like feel. The i3 is rear-wheel drive, which helps provide the famed BMW handling prowess. Early cars had a 60Ah battery (around 22kWh) for a 120-mile range. This was improved in 2017 with a larger 94Ah battery (33kWh), while current cars have a 120Ah battery (42kWh) for a range of around 190 miles. BMW also offered an i3 range extender, called REx, with a tiny onboard petrol engine to take over when the batteries ran flat.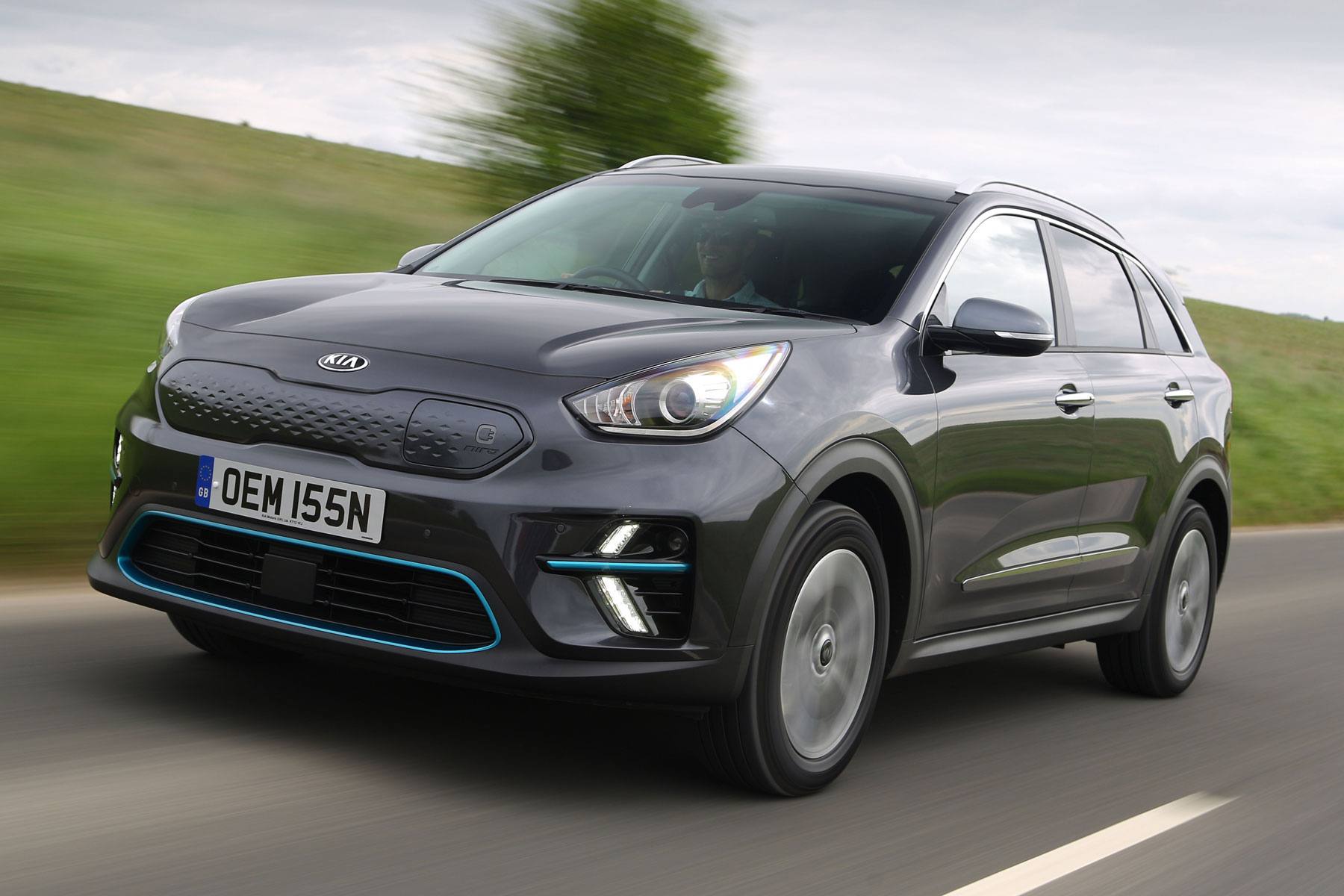 Kia e-Niro
The Kia e-Niro is a landmark electric car: the first affordable model to offer a truly mammoth range. It was launched in 2019 with headline-grabbing 282-mile ability, thanks to the efficiency of its large 64kWh battery. It still came with Kia's fantastic seven-year warranty, while the crossover-style looks add some kudos. The e-Niro is very roomy inside, with clear controls, and a powerful electric motor gives 0-62mph acceleration in less than eight seconds. An excellent car for those who are nervous about range anxiety, the e-Niro's broad appeal makes it a fine used EV choice, with prices starting from just under £30,000.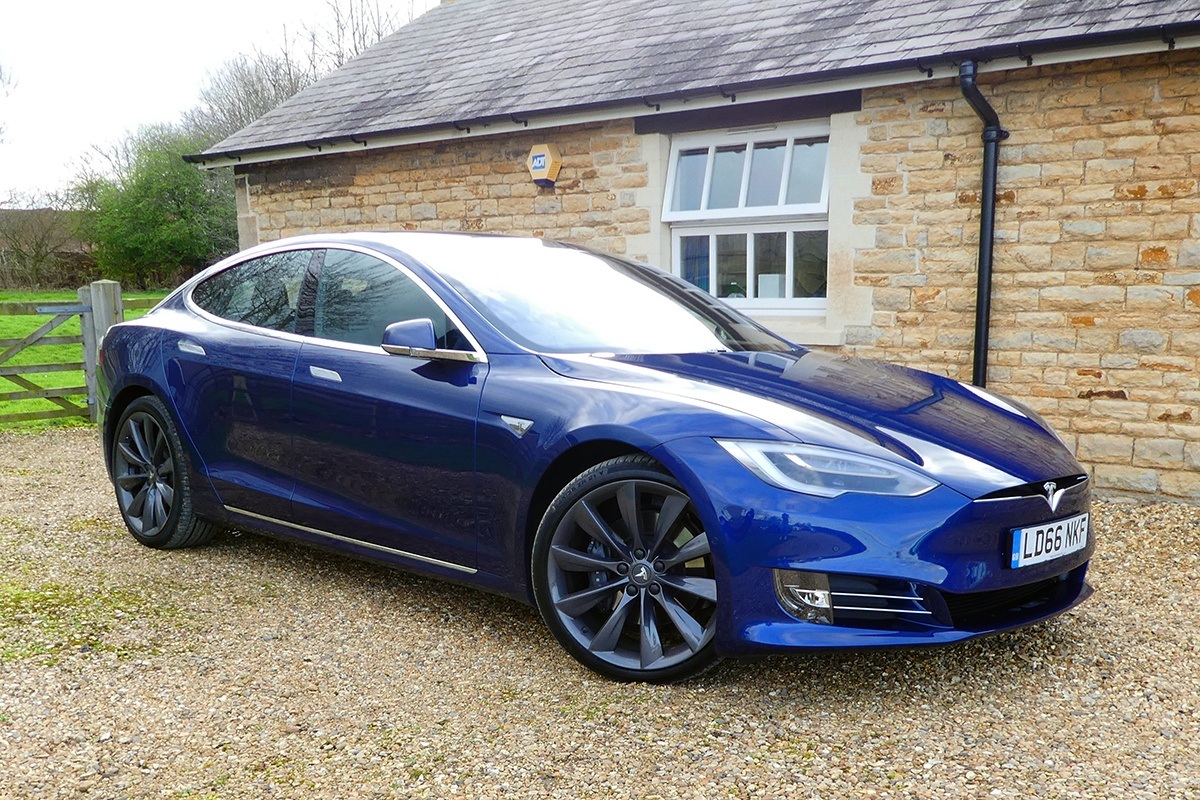 Tesla Model S
The Tesla Model S was the first vehicle to make the idea of owning an electric car seem genuinely appealing. With off-the-scale cool factor, this sleek executive car made everyone rethink their EV preconceptions when it arrived here in 2014. Even the entry-level 60kWh battery offers a range of 242 miles, while the 85kWh version expands this to an extraordinary 312 miles. Oh, and the Performance Plus combines this with 0-62mph in 4.2 seconds – with the 2015 P85D going even quicker thanks to its mighty 762hp output. The Model S can also use Tesla's outstanding Supercharger public charging network. Prices start from around £30,000, making it an increasingly attractive used electric car choice.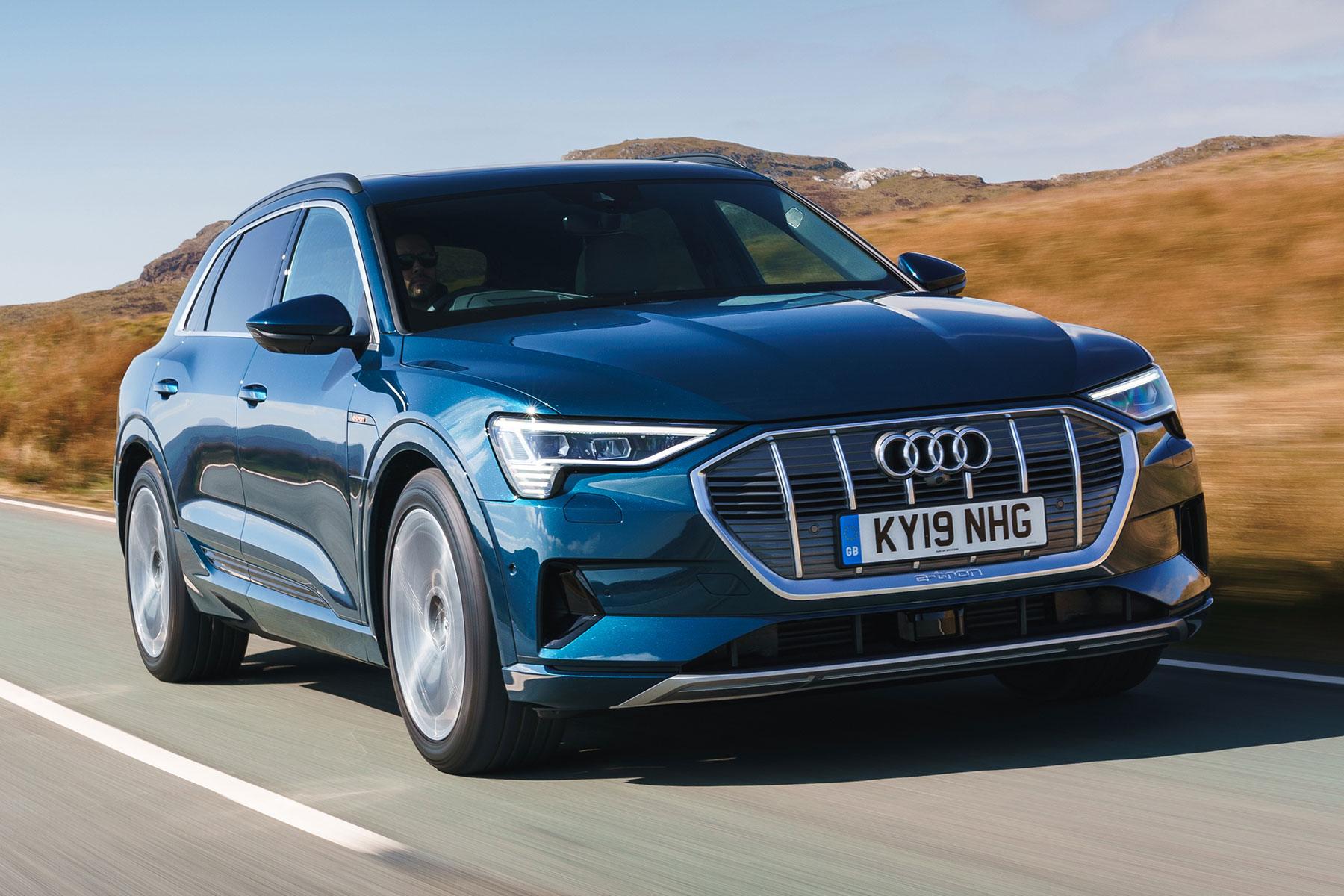 Audi e-tron
The Audi e-tron was the German firm's first standalone electric car. Launched in 2019, it is a large SUV, as that's what buyers demand – and this helped Audi pack in a 71kWh battery on the 50 quattro, which grows to 95kWh on the 55 quattro. The cars have fully charged ranges of 195 miles and 247 miles respectively. The e-tron looks very upmarket inside, with a beautifully tactile and detailed interior, and it drives in a sturdy, reassuring way that feels very premium. Audi is also issuing over-the-air software updates to help improve the performance of even the earliest cars.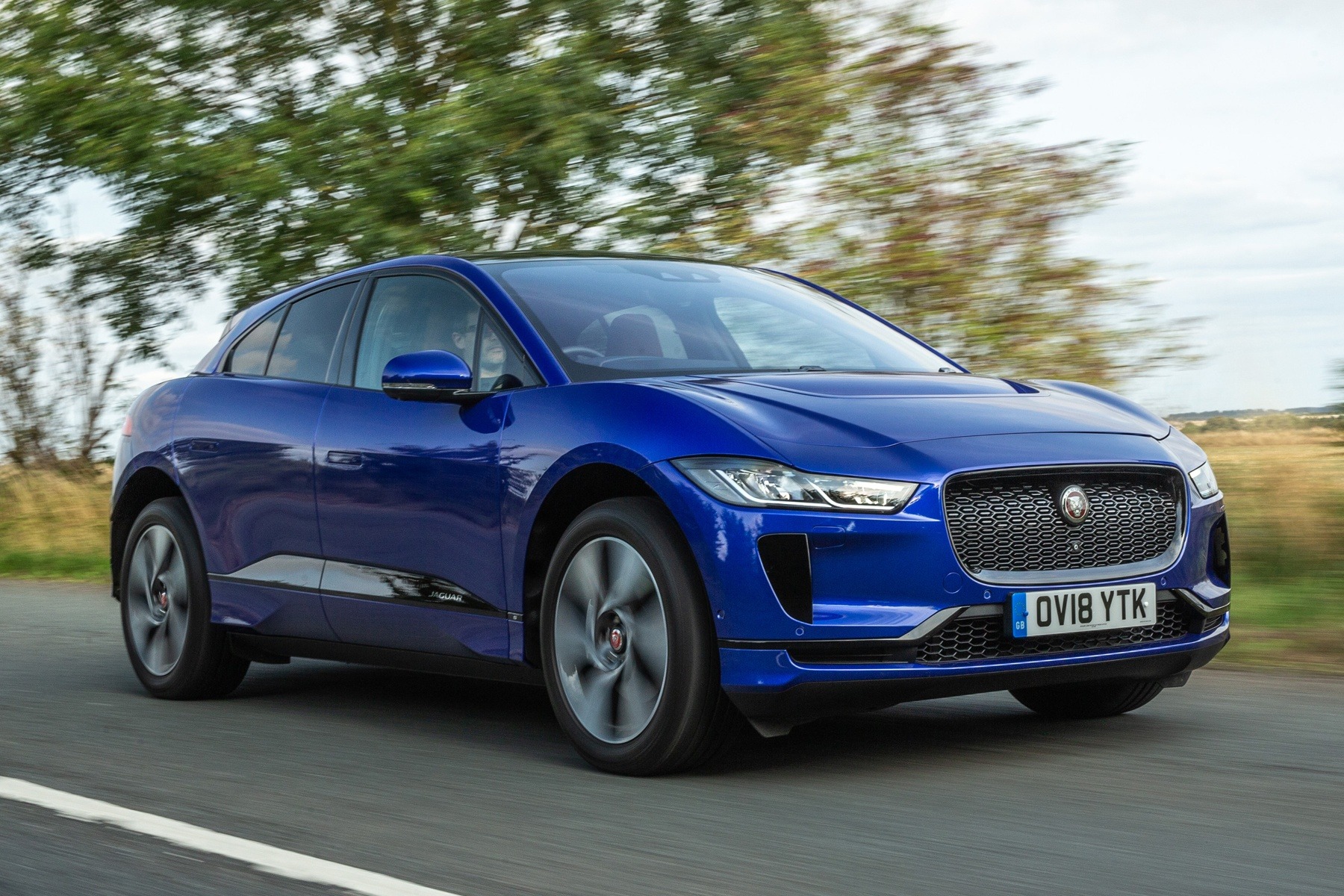 Jaguar I-Pace
The I-Pace is a landmark car for Jaguar. Its first pure electric model, it's one of the best cars the British company has launched in many years, with fantastic performance, a lengthy range of more than 290 miles and the sort of styling you know will be considered classic in years to come. It's smart inside as well, and there's a decent amount of space front and rear – not something you can always say about a Jaguar. It was launched in 2018, but our preferred cars are 2020-on models, which boast the superb Pivi Pro infotainment system. You'll spot these versions from their larger, crisper-looking central touchscreen.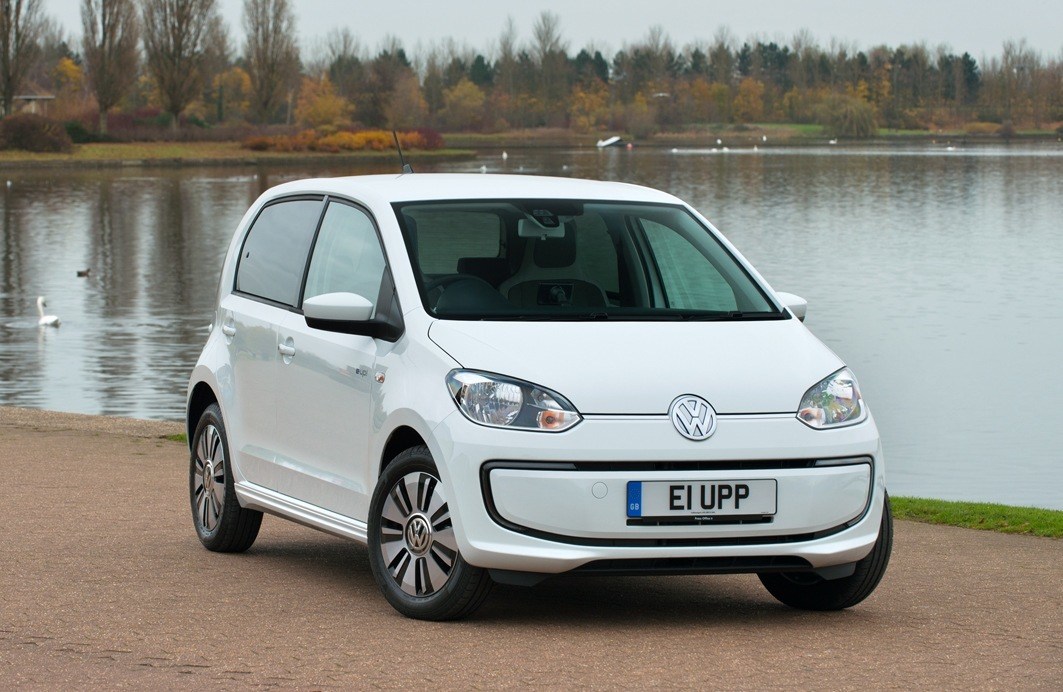 Volkswagen e-Up
The Volkswagen e-Up is a compact and affordable electric car that was launched in 2014 with a compact 18.7kWh battery. This gives it a real-world driving range of around 100 miles, while the light weight of the battery means it is one of the more energy-efficient EVs. It can also be recharged at a public rapid charger in just 30 minutes. Surprisingly roomy inside, you can opt for five doors, and there's plenty of the famed Volkswagen build quality in evidence. Later cars have a larger 32kWh battery for a range of nearly 160 miles, although these do command much higher prices than early e-Ups, which cost from around £15,000.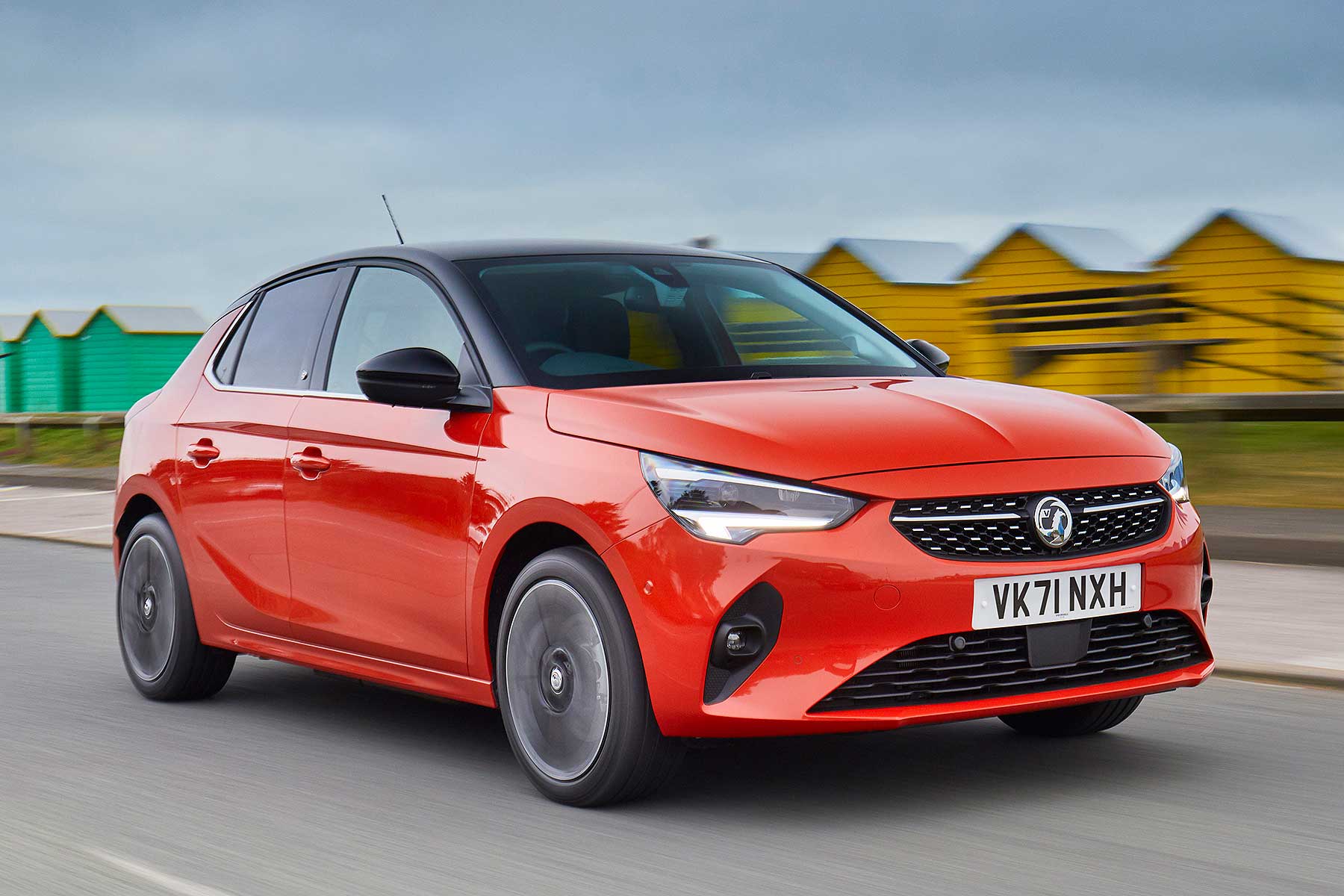 Vauxhall Corsa-e
The Vauxhall Corsa-e is a pure electric version of the regular Corsa, which was launched in its current iteration in 2019. It's a very popular car in the UK, and a growing number of buyers are choosing the Corsa-e instead of a diesel or petrol version. It has a range of around 220 miles and the 50kWh battery can be rapid-charged to 80 percent capacity in around 30 minutes. We like the fact the Corsa-e is actually the fastest-accelerating new Corsa, while the businesslike interior and comfortable seats are unchanged over the regular car. It's just as spacious for passengers, while mounting the batteries underneath the seats means boot space remains decent.
Are used electric car batteries reliable?
You don't need to worry about the reliability of electric car batteries. Manufacturers generally give them much longer warranties than the overall car warranty – eight years is commonplace – which is a great vote of confidence in their integrity. This is also being proven by real-world use, with owners reporting even higher-mileage batteries still having plenty of life left. Electric car batteries are proving very robust indeed, meaning you can buy a used EV with confidence.
How much will I save by running a used electric car?
While used electric cars are more expensive to buy than their conventional petrol or diesel equivalents, you'll start saving the moment you start driving. Instead of spending a fortune at the filling station, topping up with electricity can cost just a few pounds – particularly if you have a bespoke electric car energy contract, and can use cheaper off-peak electricity. Public chargers are getting more expensive, particularly high-speed rapid chargers, but even these still cost less than filling up with petrol or diesel.
Are the batteries included with a used electric car?
Most electric cars come with batteries included. It seems a little like stating the obvious – after all, you don't pay extra for the engine in a petrol or diesel car. But one company, Renault, did try leasing batteries instead of making owners pay for them upfront. The idea was to cut the car's purchase price, with owners paying a monthly lease fee instead. However, it didn't prove popular and the company has now abandoned this initiative. It makes buying a used Renault Zoe a bit less straightforward than other EVs, as owners have to factor in the monthly cost of the lease.