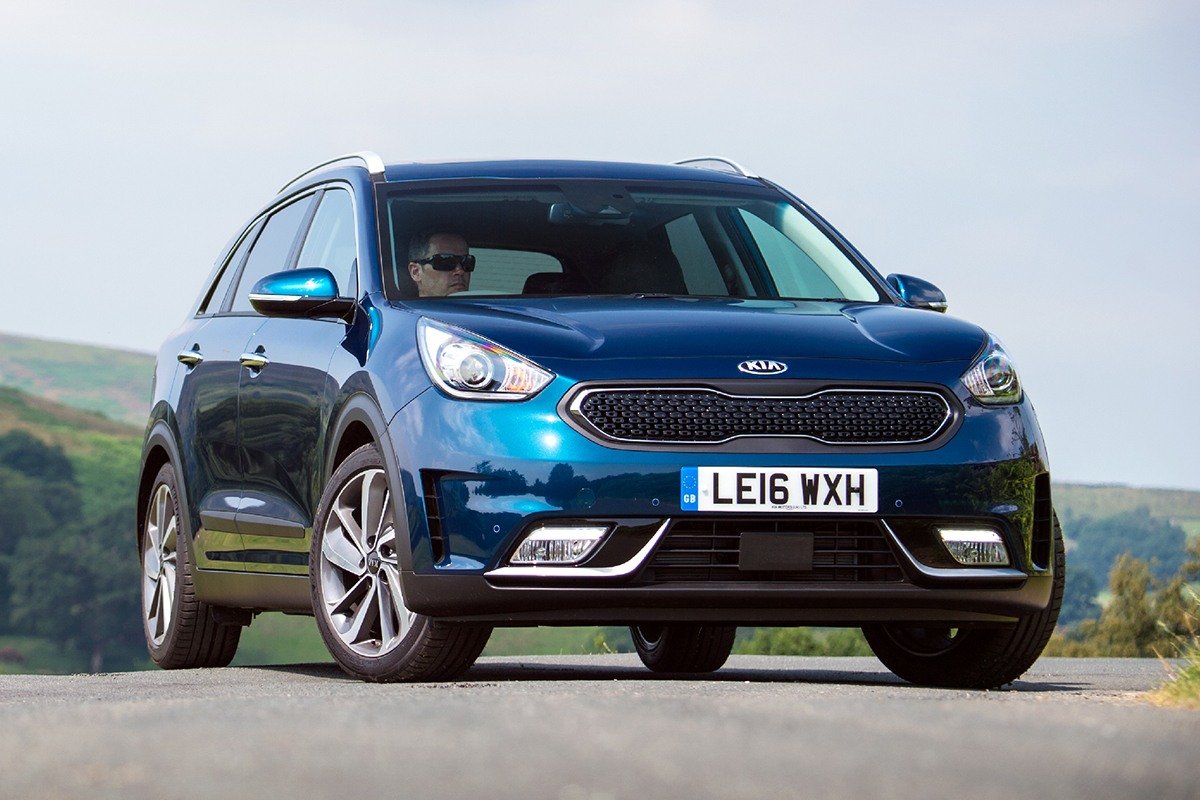 So, you want to start the transition to electrified motoring, but aren't ready to buy an EV just yet? A hybrid should be the perfect solution – either a 'self-charging' hybrid, which you don't need to plug in, or a plug-in hybrid to give you plenty of pure electric miles before the combustion engine takes over.
The trouble is, both hybrids and plug-in hybrids are in-demand new cars that sell for relatively high prices. They are more expensive than regular petrol or diesel cars – and with the prices of all cars edging ever-higher, this puts them out of reach for many motorists.
The used car market is here to help, though. Because car manufacturers have been building hybrid cars for many years now, there are good numbers available to buy second-hand, with many brands and different types of car represented.
Here is our pick of the best used hybrid cars on sale in the UK. Whether it's a self-charging hybrid or a plug-in hybrid, you should find something here to suit.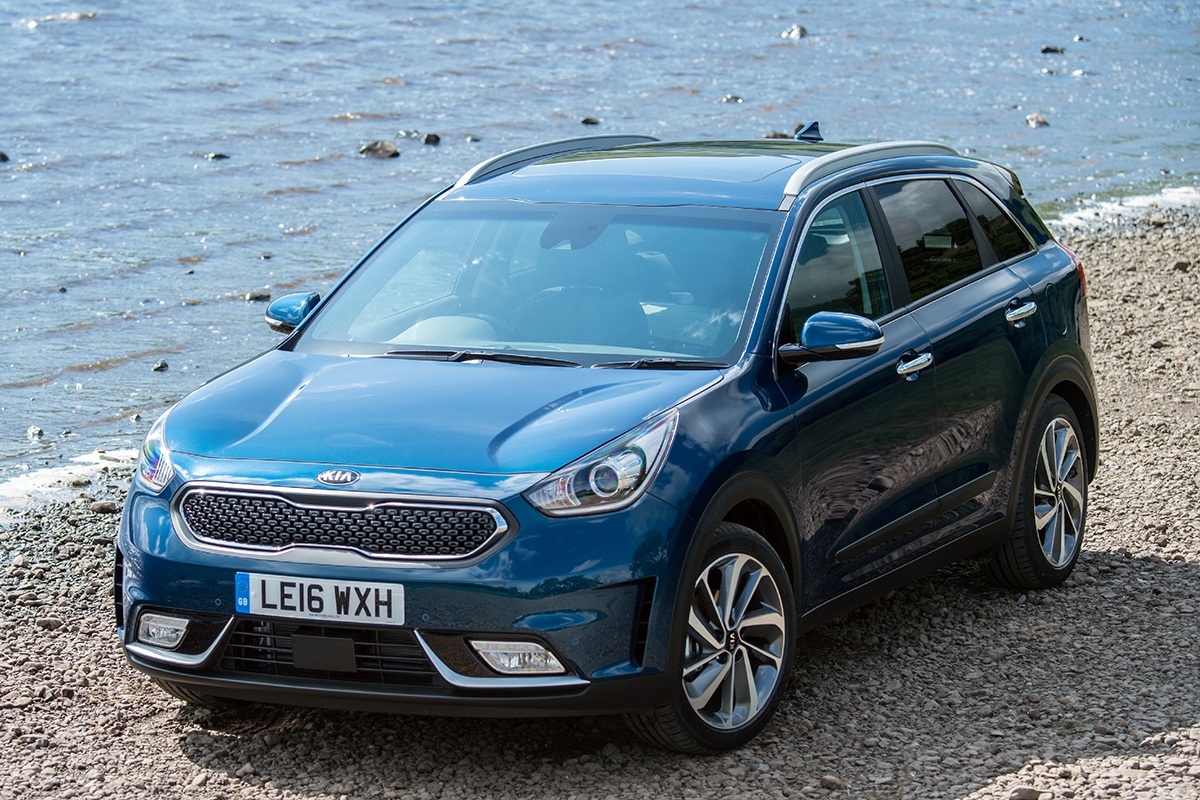 Kia Niro
The Kia Niro has proved extremely popular here in the UK. An all-new version arrives later in 2022, but the current model still has lots to offer. It's available in three different versions, and while the e-Niro stole the headlines for being the first affordable long-range EV, it's the hybrid and plug-in hybrid versions that sell best. Launched in 2016, the Niro has appealing crossover styling, a spacious interior and an ample 450-litre boot. The hybrid system allows a decent amount of engine-off EV motoring in town, which the PHEV version extends with a 36-mile electric range. All but the earliest cars are still covered by Kia's seven-year, 100,000-mile new-car warranty.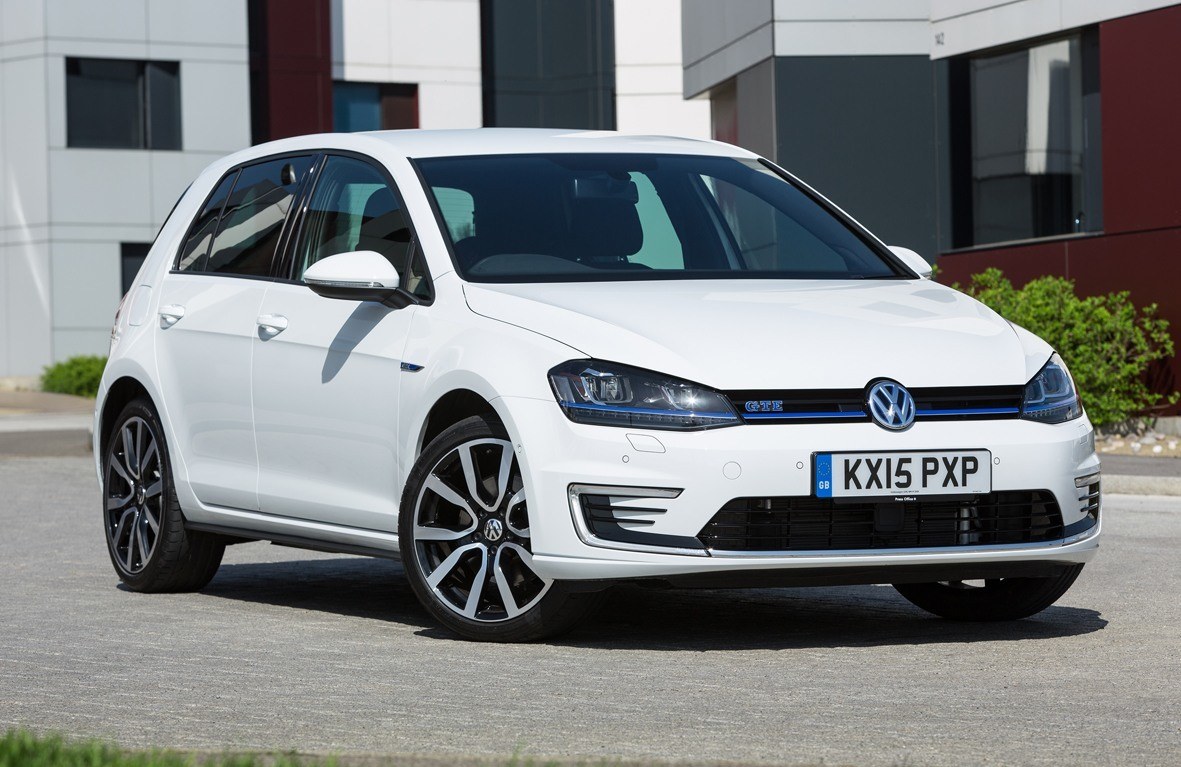 Volkswagen Golf GTE
The GTE is a plug-in hybrid version of the previous-generation Volkswagen Golf. It was launched in 2015 to immediate acclaim, thanks in part to its stylish 'electrified Golf GTI' makeover. Whereas the GTI has red accents, the GTE uses blue – but the two are otherwise closely related, even down to the sporty seats and plaid trim. The combination of a 1.4-litre TSI petrol engine and a punchy electric motor provides a total power output of 204hp, while the 8.8kWh battery offers an official EV range of around 30 miles (although this was to the more lenient NEDC standard – expect 15-20 miles in the real world). CO2 emissions of 39g/km are brilliantly tax-friendly and, if you keep the car charged, fuel economy should be exceptional.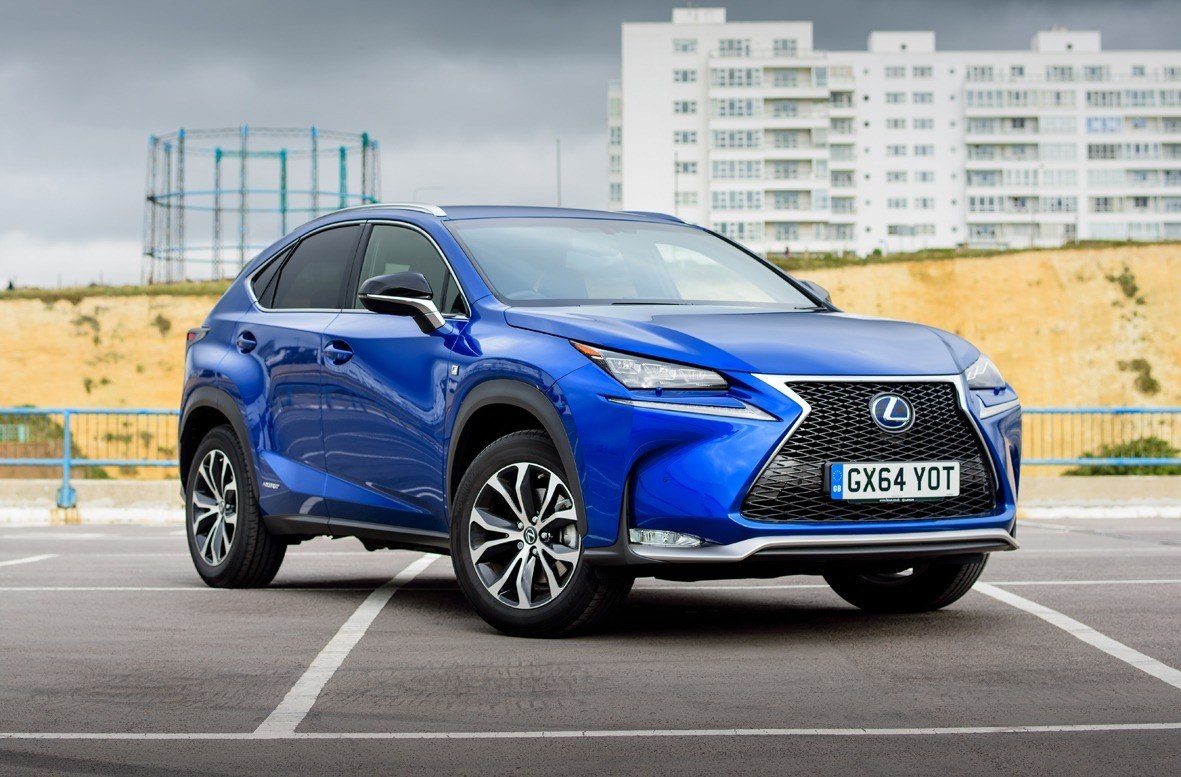 Lexus NX
The Lexus NX was introduced in 2014 as a hybrid SUV alternative to the IS 300h saloon car. It proved a hit from the start, helping to accelerate this Japanese premium brand's sales. Roomy inside, with a big boot, it is practical for families, with a high seating position, while brilliant Lexus build quality gives a luxurious feel. The 2.5-litre hybrid powertrain will often switch automatically into EV mode, particularly in town, helping real-world fuel economy. It will roar under acceleration, due to the single-gear CVT transmission, but this is a trait you get used to. Base models use fuel-saving front-wheel drive, but the penalty for all-wheel drive isn't huge – and these models offer better all-weather traction and security.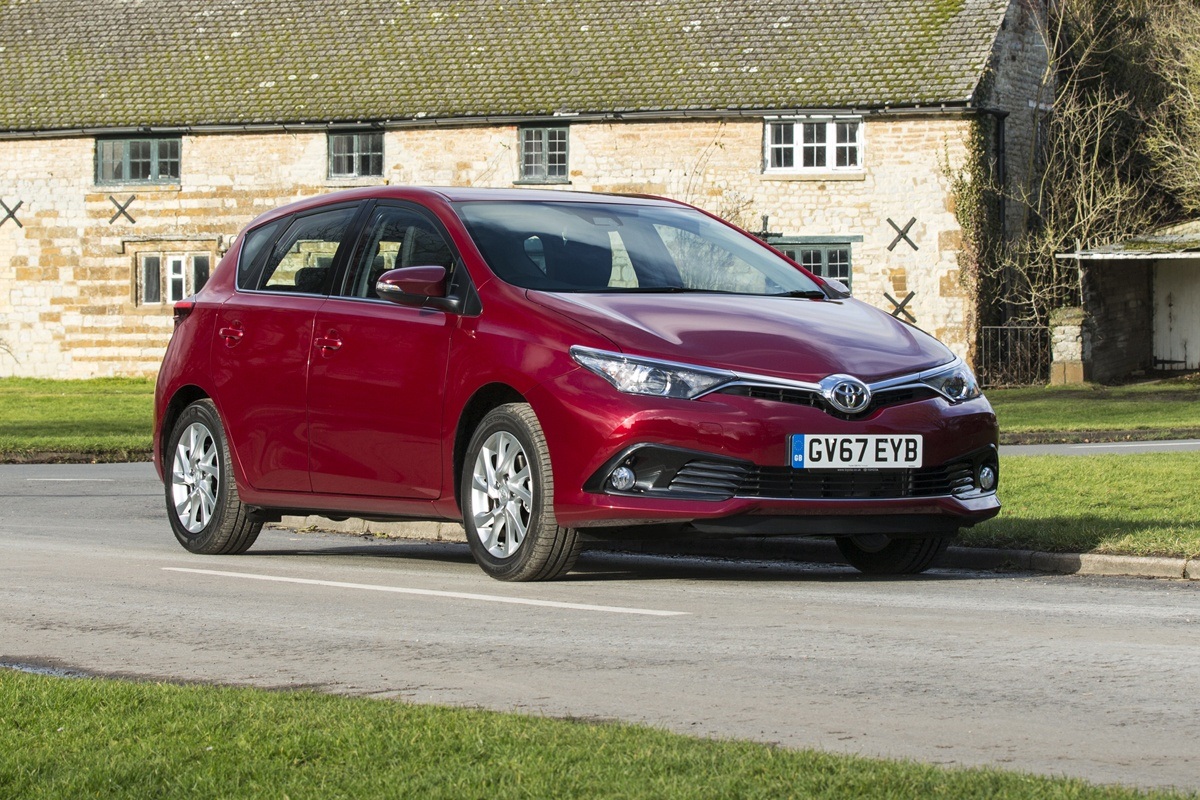 Toyota Auris
The Auris is the more affordable and everyday alternative to the Toyota Prius. To our eyes, it's also a much better-looking car, albeit hardly an exciting design. The second-generation Auris, sold between 2013 and 2019, is a very affordable used car. The hybrid version borrows the 1.8-litre petrol/electric drivetrain from the Prius, with a 'single-gear' CVT transmission. In town, you'll be surprised at how often you see the green 'EV mode' light illuminated, which pays dividends for real-world fuel economy. Painless to live with and utterly reliable, the roomy and robust Auris is a reassuring step into hybrid motoring at prices that won't break the bank.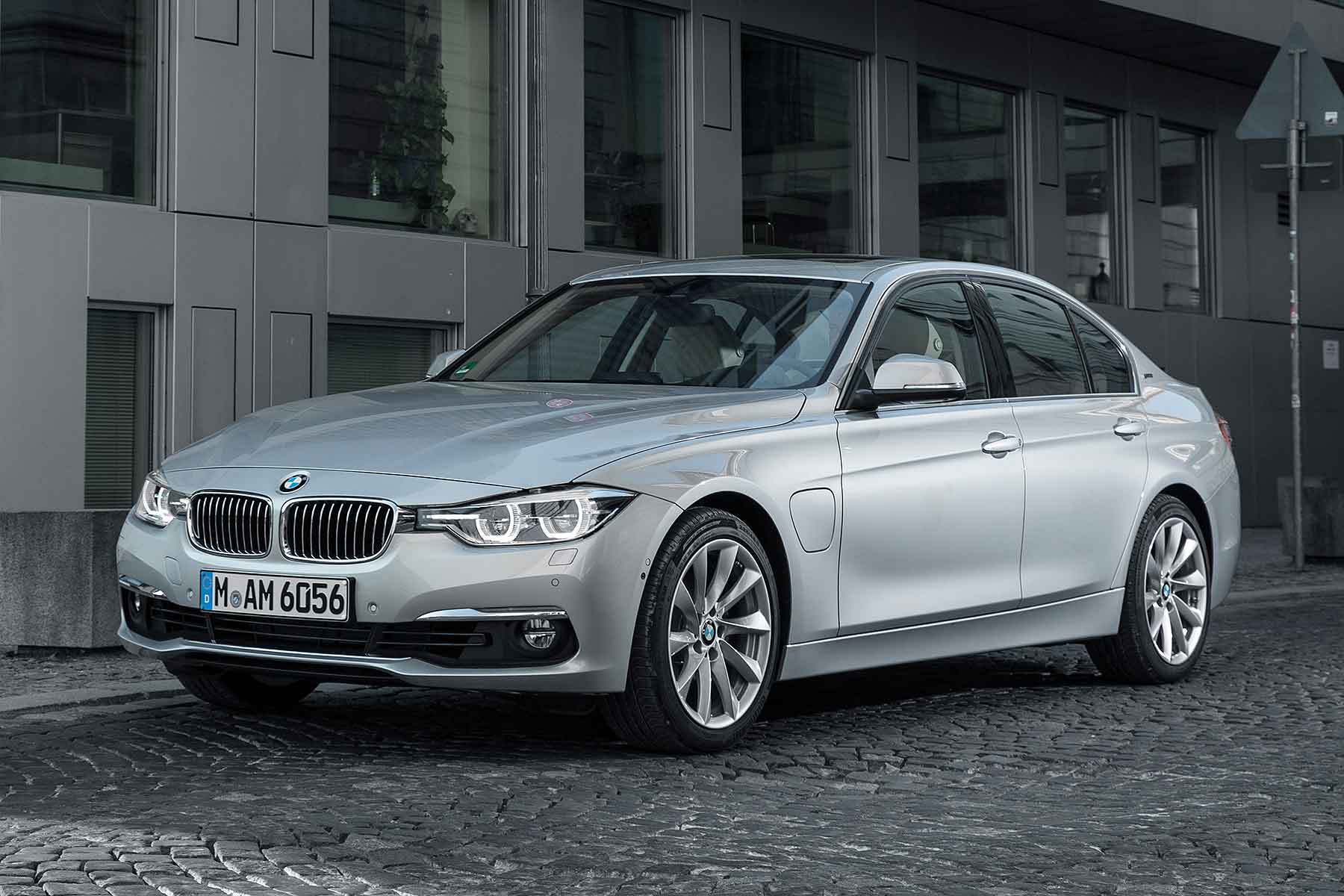 BMW 330e
The previous-generation BMW 330e was in huge demand from the moment it was launched. BMW UK was able to instantly sell each car it got its hands on, because of a brilliant combination of tax-friendly CO2 emissions and the famous 3 Series appeal. A 184hp 2.0-litre turbo petrol engine was combined with an electric motor to give 252hp in total: good for 0-62mph in 6.1 seconds. A 7.6kWh battery also gives an electric range of around 15-20 miles, while 44g/km of CO2 is very appealing. The 330e does have a smaller 370-litre boot than the 480-litre 3 Series norm, and it only offers lofty MPG figures if you regularly plug in. These issues aside, it's a car with few negatives.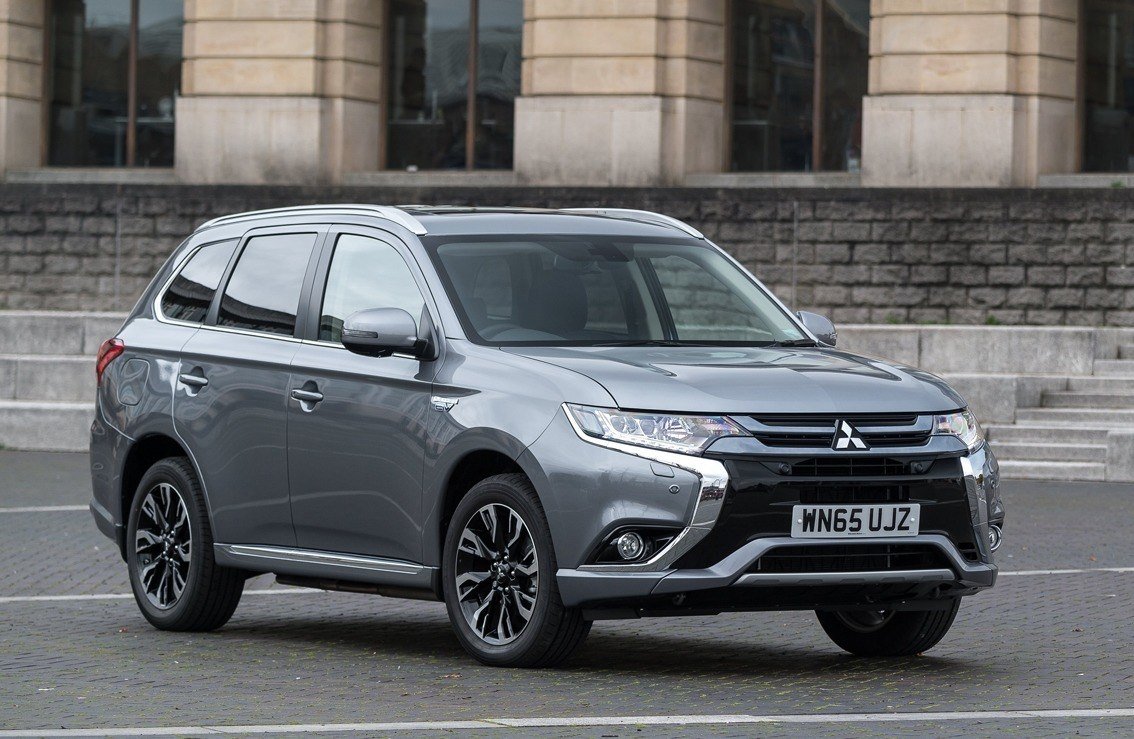 Mitsubishi Outlander PHEV
The Mitsubishi Outlander PHEV was the first plug-in hybrid to really capture the attention of British motorists. It sold tremendously well, particularly following a facelift in 2016 that transformed the forgettable 2012 car into something far more distinctive. The plug-in batteries give an EV range of around 30 miles – in the real world, expect 20 miles – although official fuel economy of 148mpg is only attainable if you plug in after every journey. If you don't, expect more like 35-40mpg. A large SUV with a high-set seating position, the super-roomy Outlander PHEV is well-built and reliable, with interior appeal lifted enormously following that 2016 update. Although the Mitsubishi brand is no longer sold in the UK, a deal has been done to maintain support for existing models for years to come.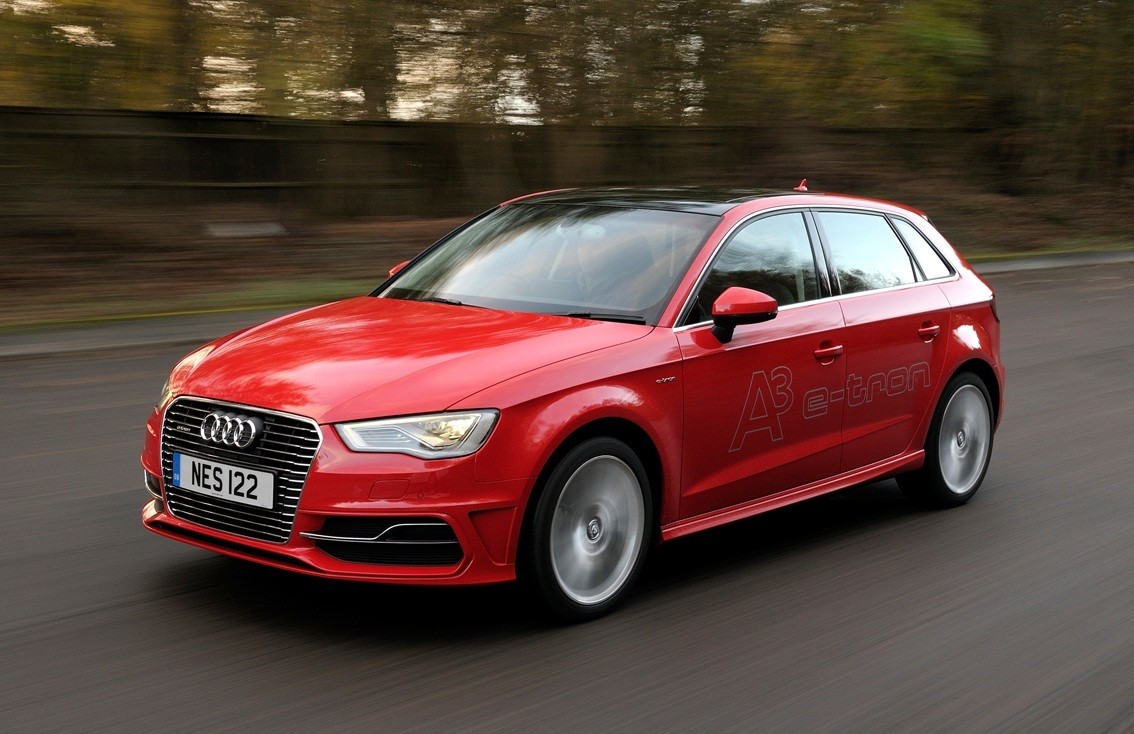 Audi A3 e-tron
The A3 e-tron was Audi's first mainstream plug-in hybrid. Visually, it intentionally looks very similar to a regular A3 – the multi-spoke alloy wheels are the giveaway – as Audi wanted to make choosing a PHEV seem as natural as possible. It has a pure electric range of around 20 miles and, if you're less concerned with saving the planet, 0-62mph acceleration in 7.6 seconds. While you'll never see the official 176mpg economy in day-to-day driving, it will prove very economical if you recharge often. Super-low CO2 emissions are tax-friendly, too. The high-quality interior and good rear-seat space make this a practical family choice, although the boot is smaller than a regular A3 due to the batteries located beneath.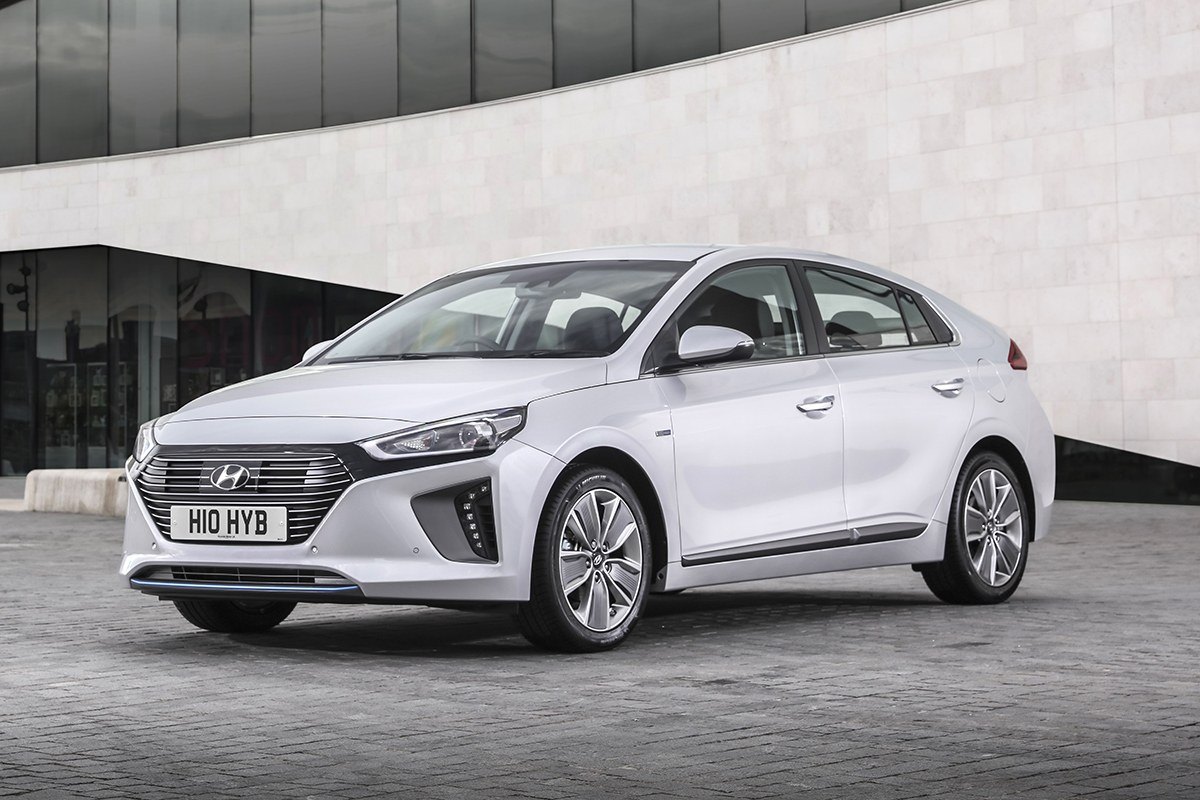 Hyundai Ioniq
Hyundai boasted the Ioniq range was the first all-electrified line-up to be launched in Britain when it was introduced in 2016. It comprised a pure electric Ioniq alongside hybrid and plug-in hybrid versions. All shared the same sleek, wind-cheating five-door hatchback shape. All are super-easy to drive as well, with undemanding controls (even if the foot-operated parking brake is odd) and an easygoing, roll-along feel. Even the hybrid is able to drive in zero-emissions EV mode in town, while the plug-in will cover around 30 miles as an electric car if you take it steady. All Ioniqs are tax-friendly, thanks to their low CO2 emissions, and they all boast a strong Euro NCAP crash-safety score.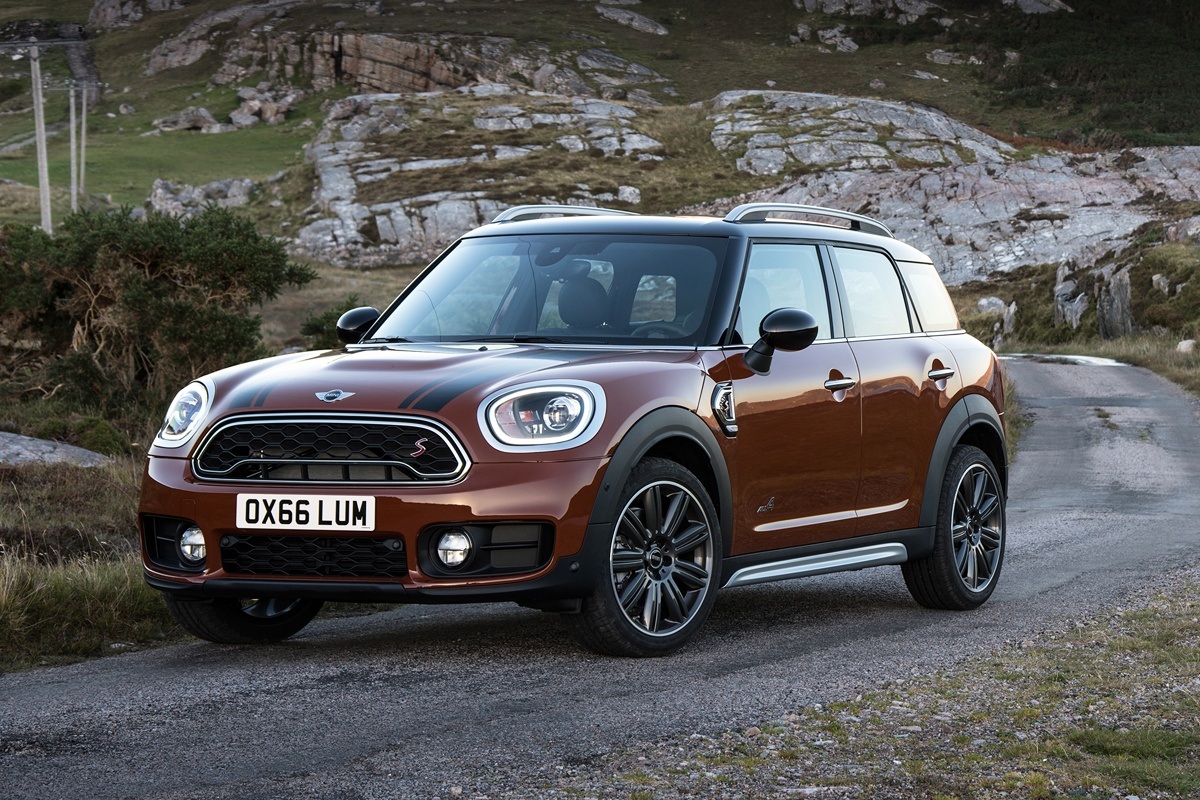 MINI Countryman PHEV
The plug-in hybrid MINI Countryman All4 PHEV arrived in spring 2017, boasting an EV range of 25 miles and CO2 emissions of 49g/km. It's able to travel at motorway speeds in EV mode, so long as you've enough charge, and a combination of 224hp and all-wheel-drive traction gives 0-62mph in 6.8 seconds. For a MINI, the Countryman SUV is roomy and practical inside, and the 405-litre boot is bigger than you get in a Volkswagen Golf hatchback. It's one of the pricier used hybrid cars, because of its all-round appeal and sparkling image. However, this means it will hold onto its value for years to come.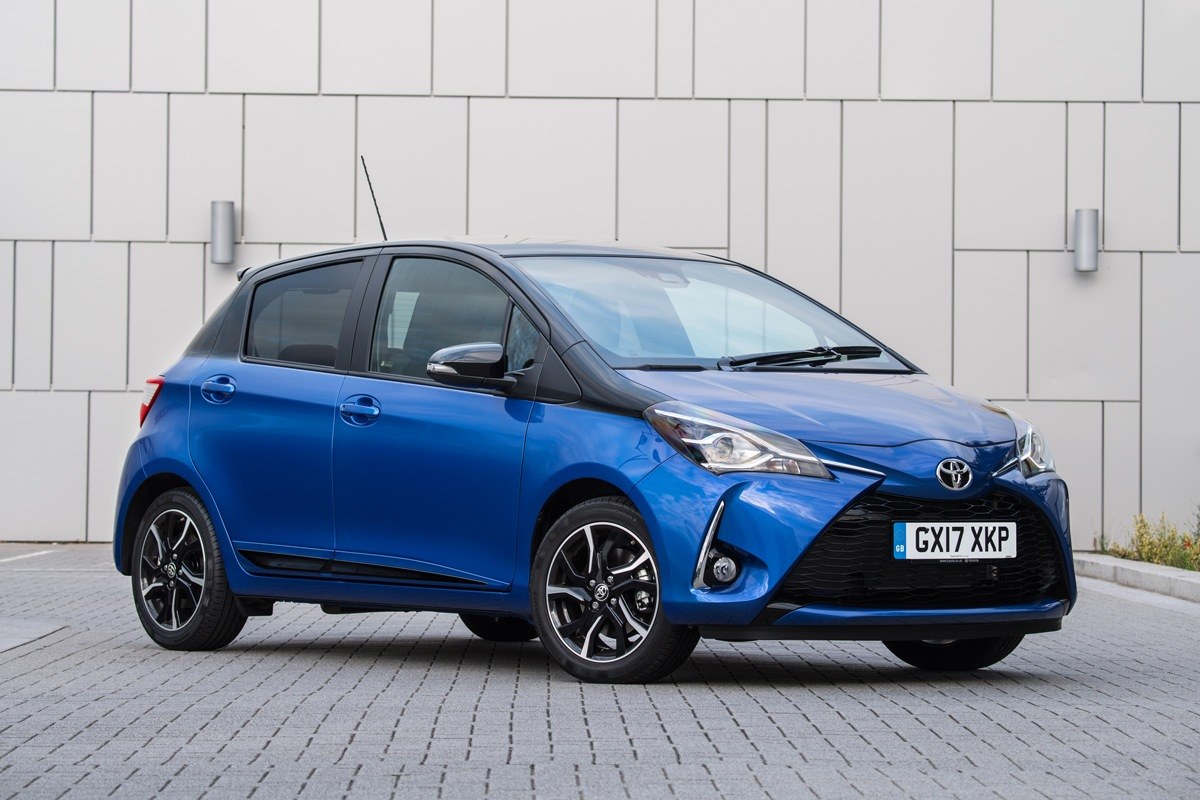 Toyota Yaris Hybrid
Toyota dabbled with a hybrid version of the previous-generation Yaris, and it became a core part of the range following the successful 2014 facelift. The 1.5-litre hybrid drivetrain is a downsized version of that used in the famous Prius. If you drive mainly in town, it delivers an impressive amount of engine-off pure electric motoring. Official fuel economy of 80mpg-plus perhaps isn't so realistic in everyday driving, but you'll easily manage over 50mpg, while benefiting from the cheap car tax that comes from low CO2 emissions. The Yaris is also ultra-reliable, and its well-integrated hybrid tech means interior space is still decent. It's very easy to drive and, because Toyota reserved the hybrid for higher-grade trims, also very well-equipped.
Are used hybrid cars reliable?
Toyota has proven, time and again, how reliable hybrid technology is. Millions of Prius models have been sold around the world, and they just keep on going. The hybrid tech itself is pretty straightforward – even the batteries are proving robust – and the fact they are always paired up with an automatic transmission takes away further potential for things to wear out. The best hybrid engines run so often in pure electric mode, this actually helps limit engine wear. You can therefore buy a used hybrid car feeling confident that it's likely to prove reliable.
What is the difference between a hybrid and a plug-in hybrid?
A standard hybrid car is also sometimes called a 'self-charging' hybrid. Essentially, the batteries don't need to be plugged in to be recharged – this is done via kinetic energy from braking. Although their pure electric range isn't great, hybrids can still regularly switch into EV mode during daily driving, and they are great if you don't have a driveway to charge at home. Plug-in hybrids have much bigger batteries for a far longer pure electric driving range (20 miles or more is commonplace) but they only give their best if you regularly charge them up.
Is it worth buying a hybrid car in the UK?
Given spiralling petrol prices in the UK, buying a hybrid car is definitely worthwhile if you want to cut your fuel bills. With careful driving, everyday fuel economy can be very impressive – sometimes even better than a diesel. They also have cheap road tax, thanks to their low CO2 emissions, while plug-in hybrids will allow many to conduct their daily driving purely in electric mode. Although hybrids are more expensive than regular cars, it is still worth looking into buying a used hybrid car in the UK if you want to save money.