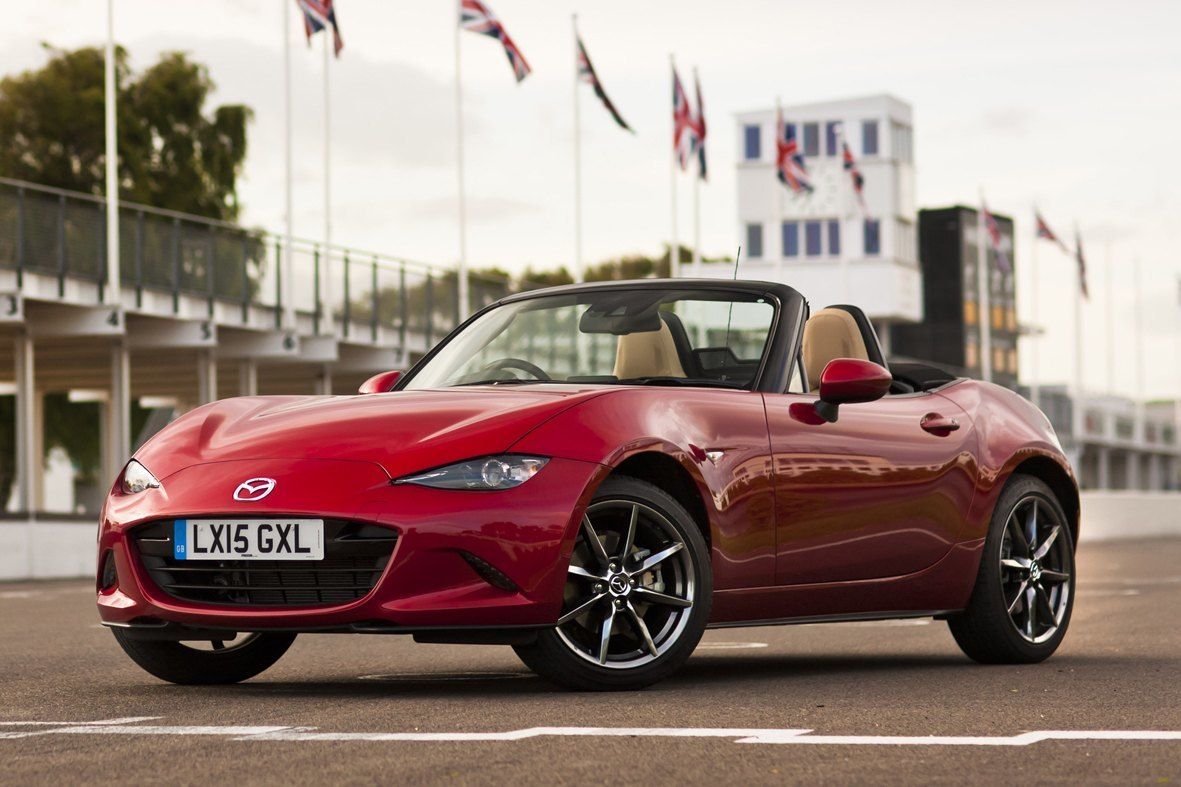 We spend an awful lot of time behind the wheel of our cars, so why own something boring? A sports car will be fun to drive, look great parked on your driveway and will encourage you to take the long way home from work.
Sure, a sports car won't be as practical as a hatchback or SUV, but you needn't make too many sacrifices. Modern sports cars are safer than the sporty numbers driven by your parents when they were young, and a lot of them are relatively cheap to run.
How do you choose a sports car that's right for you? Firstly, draw up a list of needs and wants. Are two seats enough or do you require a couple in the back for the kids? How much luggage space do you require? How much do you want to spend?
We've selected 10 of the best new sports cars you can buy right now, with prices ranging from £25,000 to £100,000.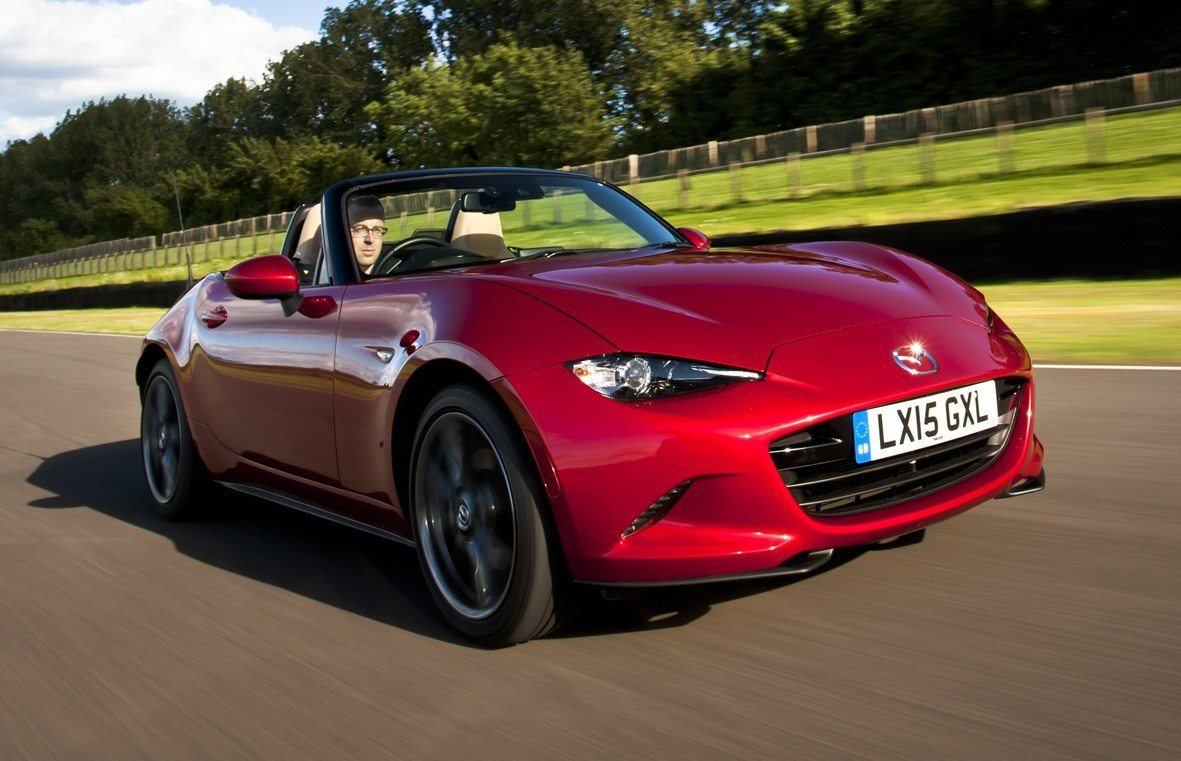 Mazda MX-5
The Mazda MX-5 is everything a great sports car should be: small, nimble, stylish and great to drive. It's like owning a classic British sports car from the 1960s, but with the benefit of Japanese reliability and none of the compromises. Prices start from around £25,000 for the eager 1.5-litre version, which is probably all the MX-5 you'll ever need. That said, the 2.0 engine offers the performance to rival sports cars costing double the price, so the choice might not be as easy as you think. Both feature a hugely satisfying six-speed manual gearbox that will encourage you to swap cogs whenever possible.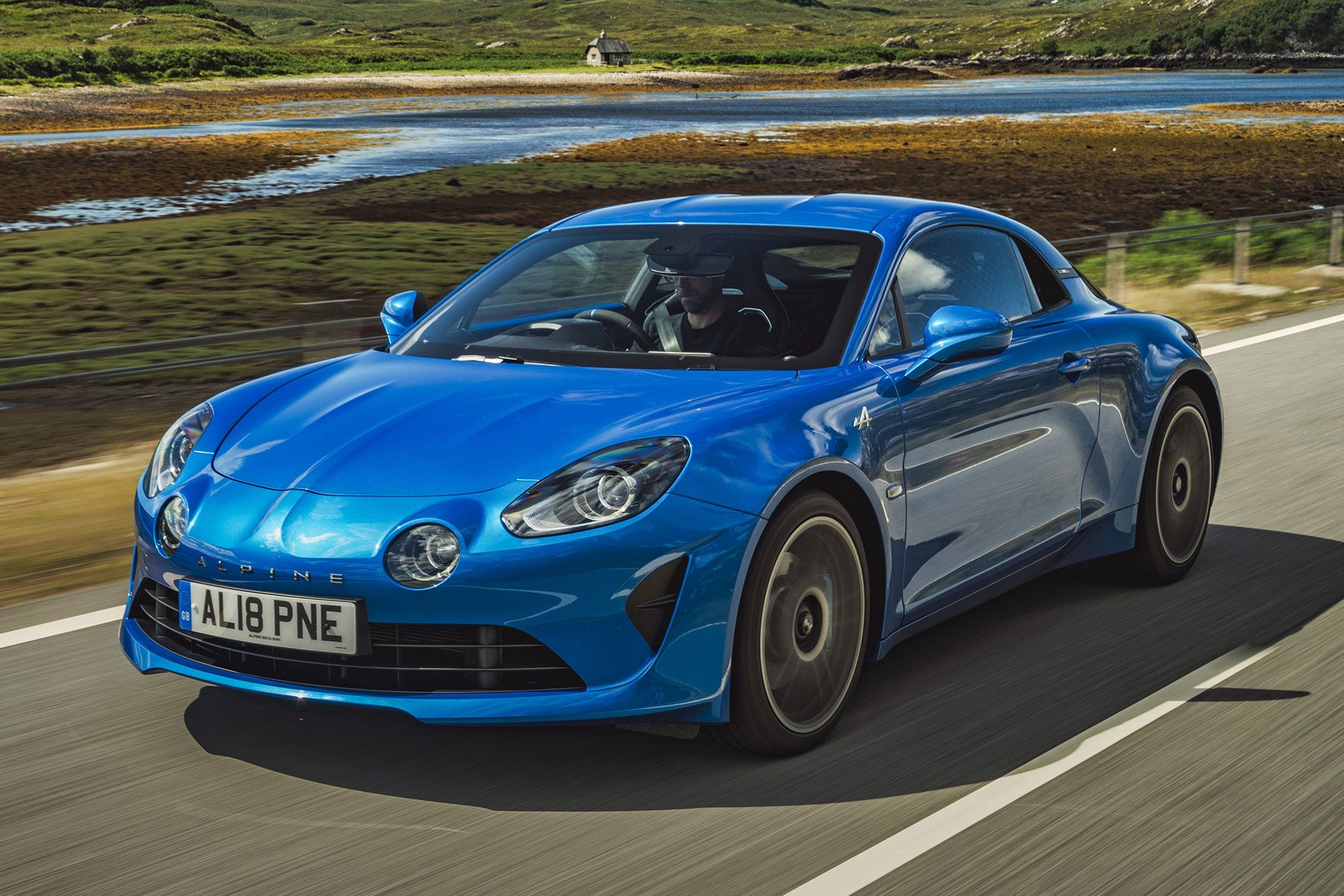 Alpine A110
The 1.8-litre turbocharged engine in the Alpine A110 produces 'just' 252hp, which might not seem like a lot in the context of a Porsche 718 Cayman. However, because the A110 weighs as little as 1,120kg, it can sprint to 60mph in just 4.5 seconds. Also, there's so much more to the A110 than acceleration. It's one of the most agile sports cars on the planet, with the ability to change direction like a housefly. Cliche alert: you feel at one with the car, so it's a little like driving a Lotus Elise. It speaks volumes that the A110 is at its best in entry-level form.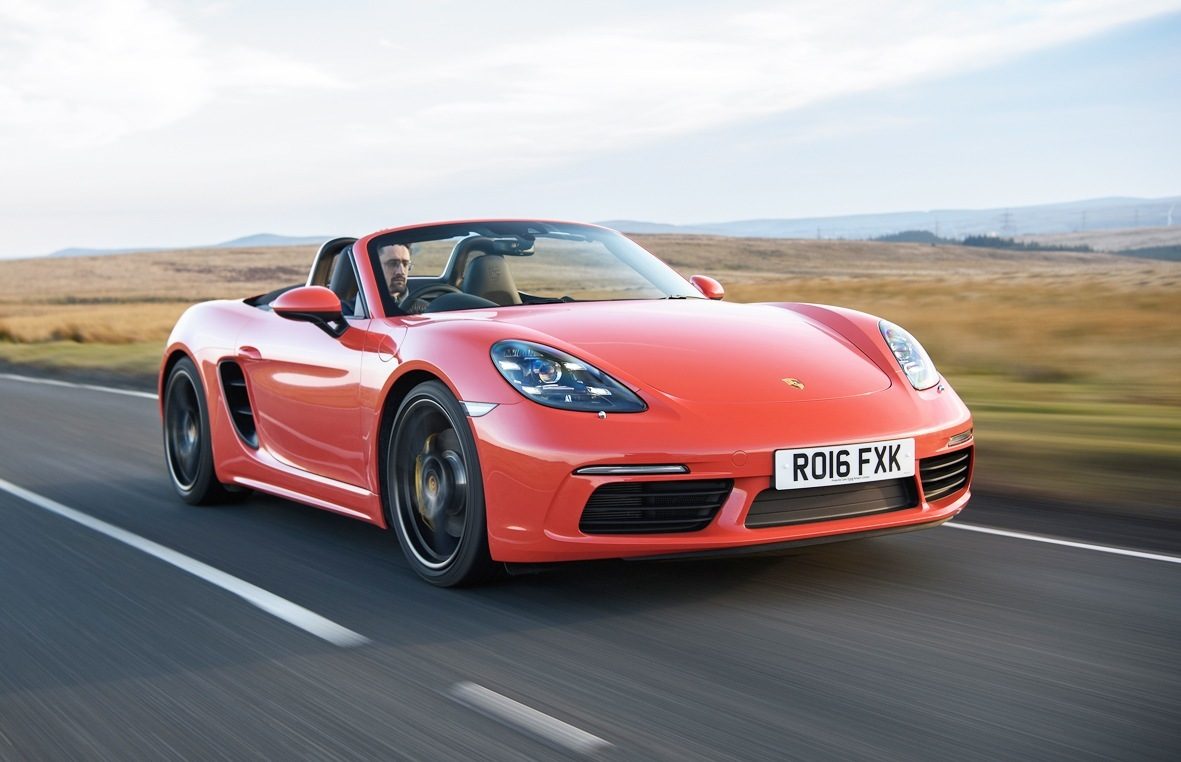 Porsche 718 Cayman and Boxster
The 718 is the most affordable Porsche sports car you can buy, but there's nothing entry-level about its performance. Even the £46,500 718 Cayman features a four-cylinder engine producing 300hp, which is enough to propel the car to 62mph in just 5.1 seconds before hitting a top speed of 170mph. The 718 Boxster adds £2,000 to the price in exchange for an electrically operated folding roof. More expensive models feature sonorous six-cylinder engines, but in all cases the 718 offers a lot of the Porsche 911 experience for a much cheaper price.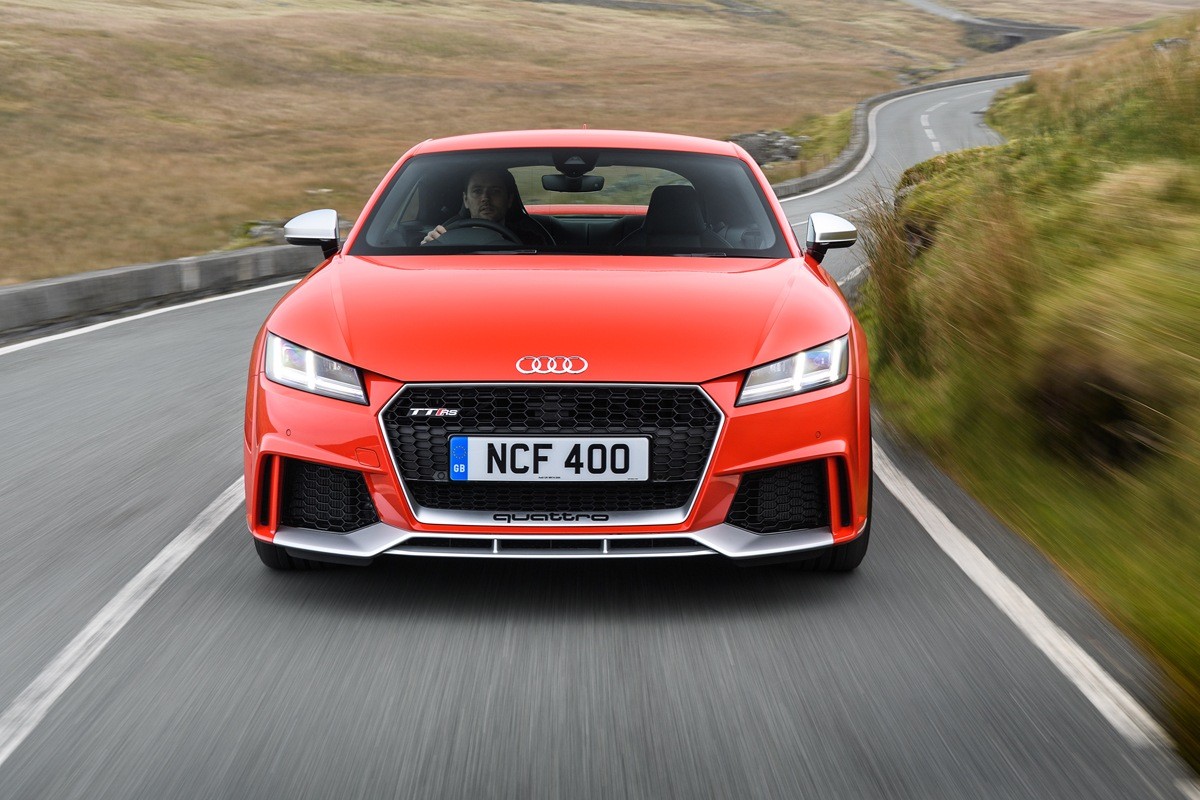 Audi TT RS
The Audi TT RS isn't quite a 'budget' R8 supercar, but you do get a fantastic 2.5-litre five-cylinder engine producing 400hp. That's enough for a 0-62mph time of 3.7 seconds and a top speed of 175mph. Prices range from £60,000 to £70,000 for the Coupe, with the Roadster adding around £1,500 to the price, and while the TT RS isn't quite as nimble and agile as a Porsche 718, the performance doesn't disappoint. Indeed, the soundtrack is one of the best this side of £100,000. Build quality is excellent and you get a lot of equipment as standard.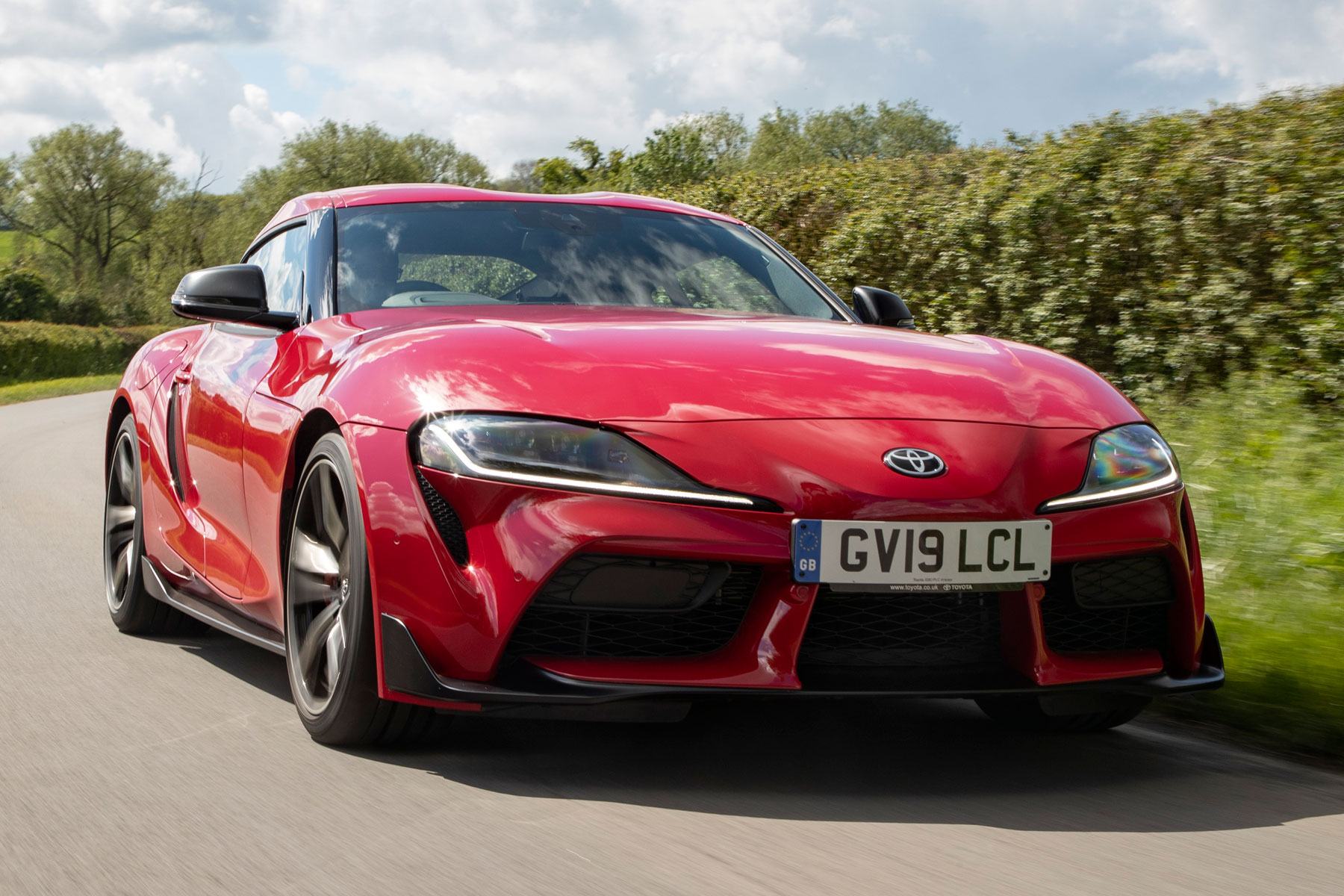 Toyota GR Supra
It might be difficult to tell from the outside, but the Toyota GR Supra shares a platform, engines and interior with the BMW Z4. Fortunately, each car has its own identity, with the Supra feeling a little more Japanese and focused than its German sibling. Our pick would be the fabulous 3.0-litre straight-six engine, especially as fuel economy is only marginally down on the 2.0-litre four-cylinder version. Either way, you get an eight-speed automatic transmission and classic rear-wheel-drive handling. It's a sports car you can use for the daily commute, but one that feels brilliant on a British B-road.
BMW Z4
The biggest difference between the Z4 and the Toyota Supra is that the BMW comes with an electrically operated folding roof. This makes it a rival to the Porsche 718 Boxster, while the Supra squares up to the 718 Cayman. Actually, the Z4 is a little softer than the Porsche, so it's ideal if you prioritise comfort over precise handling. Prices start from around £40,000 for the 197hp sDrive20i Sport, while the flagship 340hp M40i costs around £52,000. It's worth it for the six-cylinder engine, although like the Supra, there's no manual gearbox.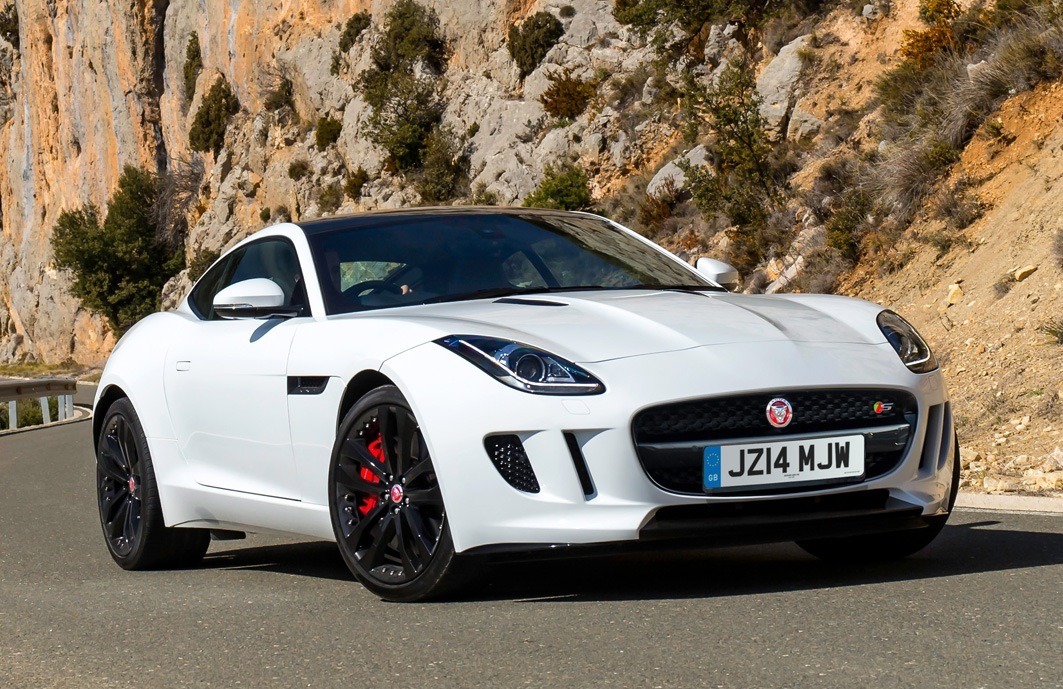 Jaguar F-Type
It's showing its age in some areas, but there's still a lot to love about the Jaguar F-Type. It helps that the car was extensively updated at the end of 2020, benefitting from refreshed styling, an improved interior and a sweeter chassis. The all-wheel-drive 575hp 5.0-litre V8 version grabs the headlines, but don't rule out the entry-level 2.0-litre four-cylinder model, which sends a healthy 300hp to the rear wheels. All versions are fitted with an automatic transmission, but it's worth noting that the mid-range P450 gives you a choice of rear- or all-wheel drive. Coupe and convertible models are available.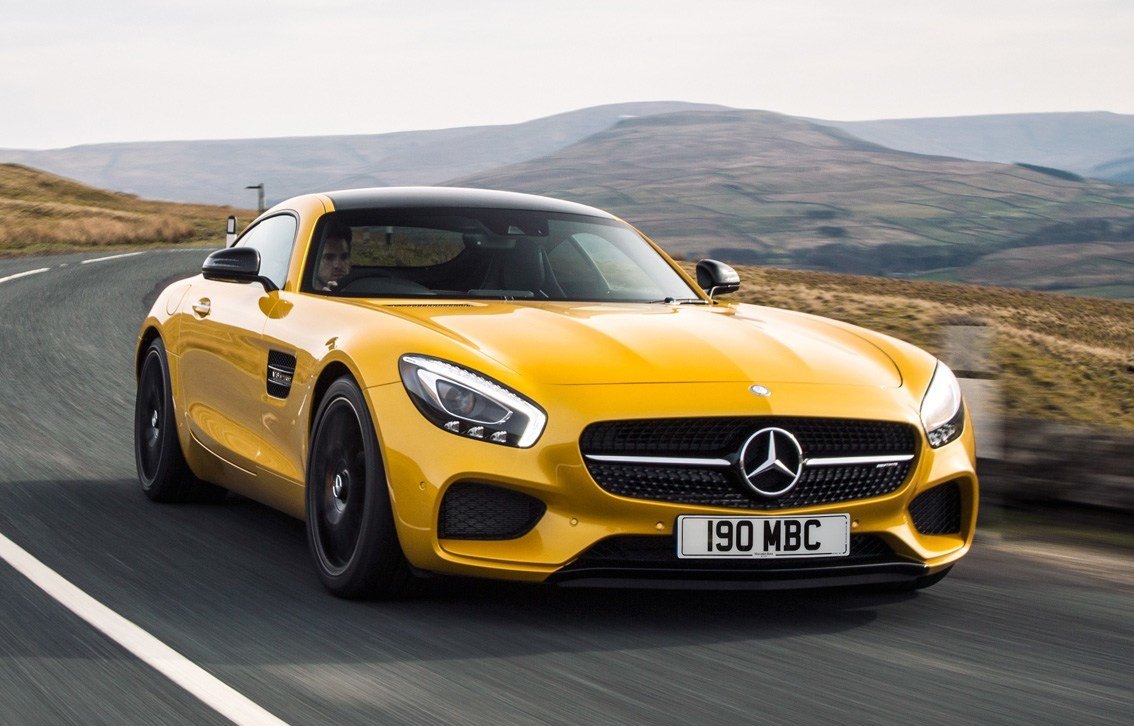 Mercedes-AMG GT
All versions of the Mercedes-AMG GT are powered by a thunderous 4.0-litre V8 twin-turbocharged engine. Even the 'entry-level' GT Coupe and Roadster models boast 523hp for a 0-62mph time of 3.8 seconds and a top speed of 194mph. At the top of the tree you'll find the GT R, which offers 585hp for a top speed just shy of 200mph. The GT R also gets a more focused chassis, so it's ideal if you're after something to take on a track. With prices ranging from £108,000 to £158,000, the Mercedes-AMG GT isn't cheap, but it's a worthy rival to the Porsche 911.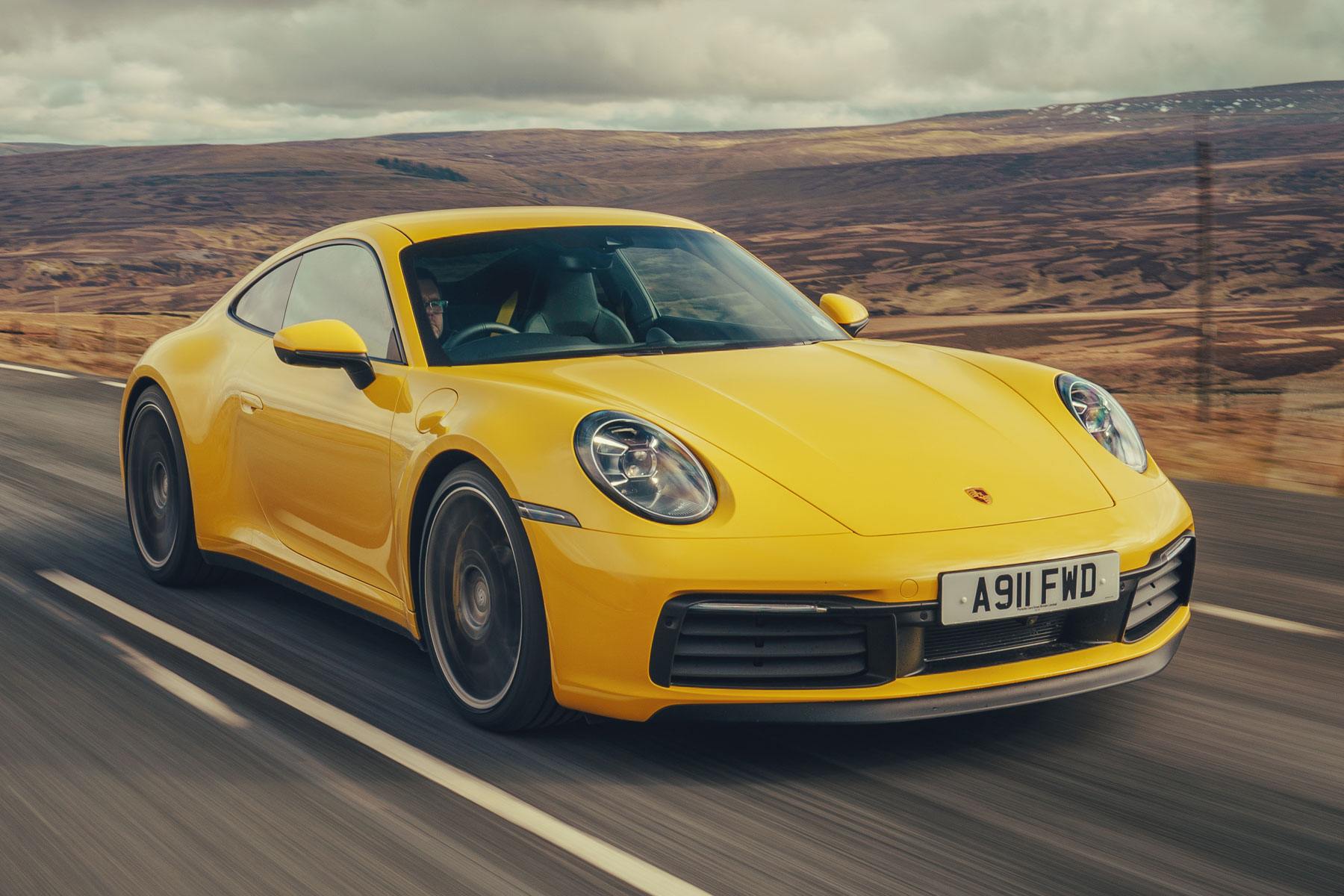 Porsche 911
Speaking of which, here's the real deal. In GT3 and Turbo guises, the Porsche 911 is more supercar than sports car, but things are very different at the opposite end of the range. That said, even the entry-level 911 Carrera can sprint to 62mph in just 4.2 seconds before hitting a top speed of 182mph, courtesy of a flat-six engine producing 385hp. Many people opt for the Carrera 4 for the reassurance of an all-wheel-drive powertrain, which is perfect for dealing with Britain's slippery roads. A 911 Carrera 4 is a sports car you can use in all weathers.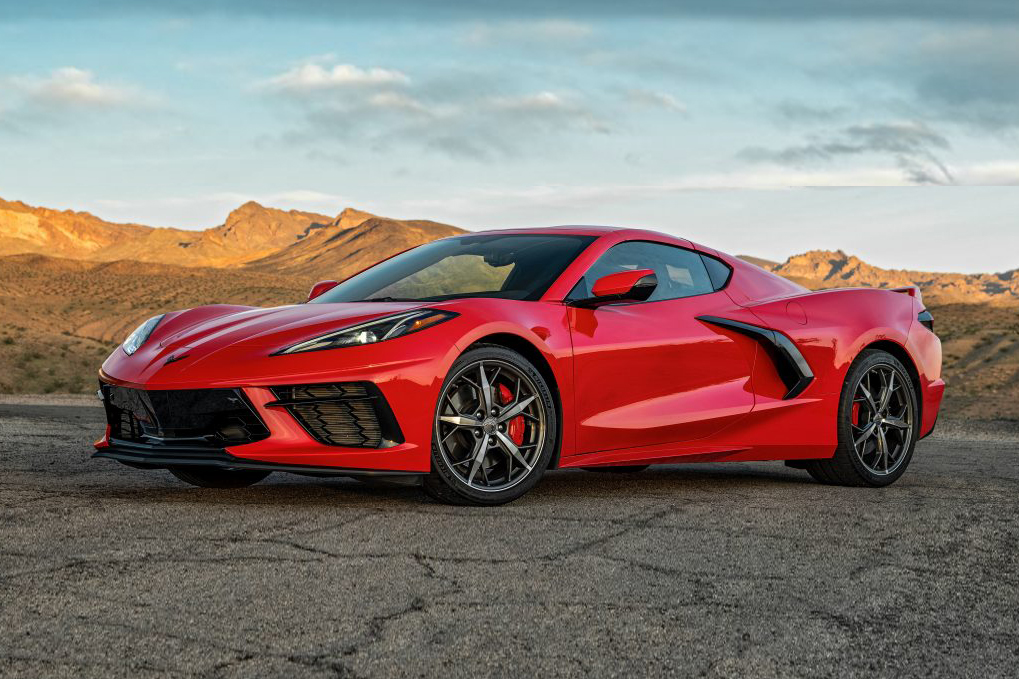 Chevrolet Corvette
Following in the tyre marks of the Ford Mustang, the first right-hand-drive Chevrolet Corvette is now available. This isn't the only radical shift, because the C8 is also the first mid-engined Corvette. The UK-spec Stingray costs around £77,000 and is powered by an all-American 6.2-litre V8 producing 482hp. That's enough for a 0-62mph time of 3.5 seconds and a top speed of 184mph. Coupe and convertible versions are available, along with a choice of 2LT and 3LT trim levels. Sales will be limited in the UK, so exclusivity is guaranteed.
When does a sports car become a supercar?
Definitions of a sports car vary, but to us it should have two seats, possibly a 2+2, ideally with the option to lower or remove the roof, with power sent to the rear wheels. Above all, a sports car should prioritise excitement. A supercar should look flamboyant, offer exhilarating performance and have the ability to turn heads on a crowded high street. A Porsche 911 Carrera is a sports car, while a 911 Turbo S is a supercar.
What's the best affordable sports car?
This one is simple: it's the Mazda MX-5. Take a look at the affordable end of the sports car market and you'll see that the MX-5 is the only option. The old Fiat 124 Spider was based on the MX-5 and built in the same factory in Japan, but that's been removed from sale. We're hopeful that the new Toyota GR86 will challenge the MX-5 for supremacy. Prices start from around £30,000, which is £5,000 more than for the entry-level MX-5.
Can I use a sports car for the daily commute?
It all depends on your daily commute. Seriously, a sports car like the Mazda MX-5 should be fine, provided you're prepared to put up with the limited practicality. We wouldn't recommend a sports car if your commute consists almost entirely of motorway driving, but something like a Porsche 718 Cayman or Jaguar F-Type will feel surprisingly comfortable. Modern turbocharged engines deliver excellent fuel economy, so you won't be spending too long in petrol stations.