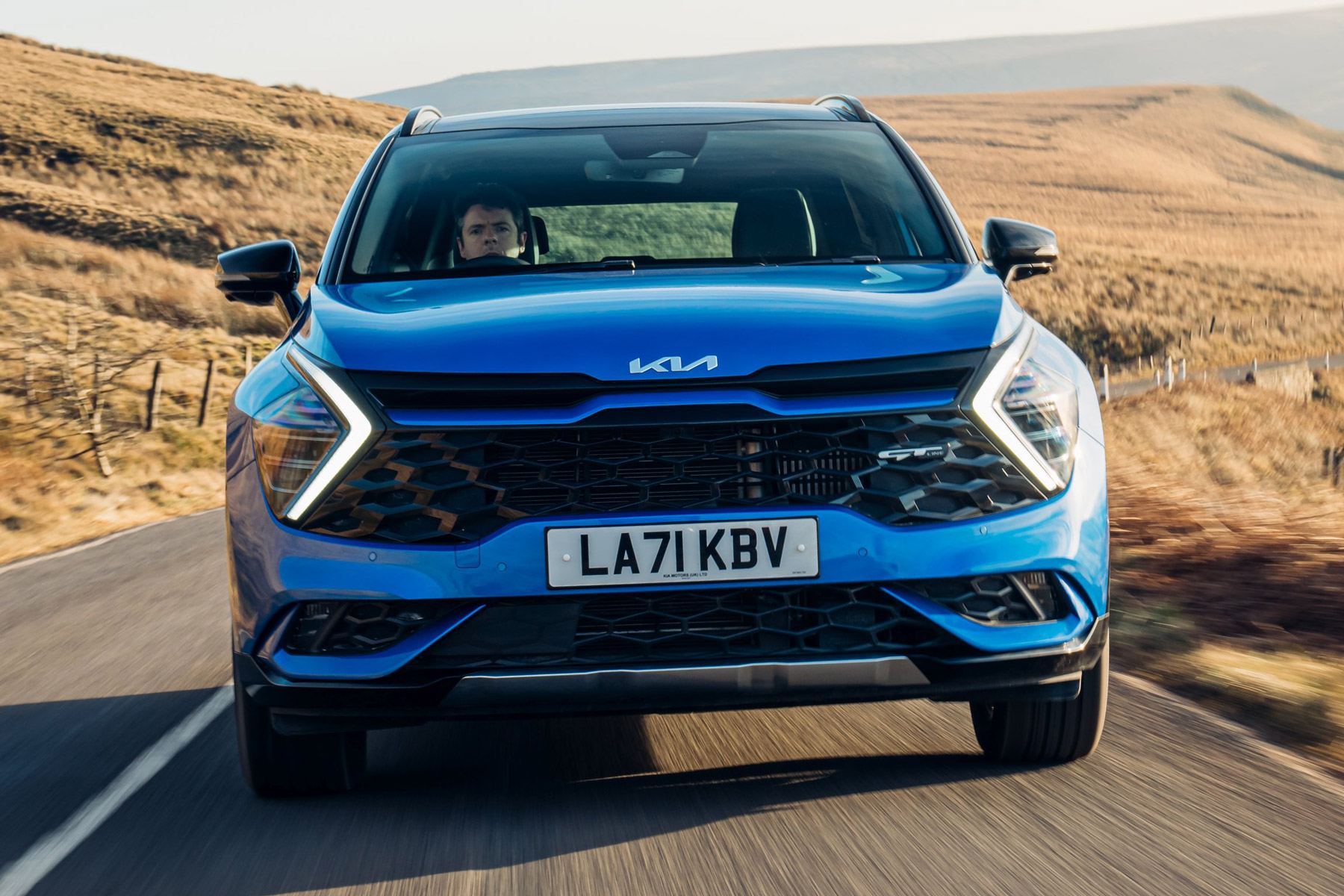 Hybrid cars are the most practical type of electrified car on sale. They combine efficient petrol engines with automatic gearboxes, electric motors and compact batteries.
The idea is to allow the car to run in pure EV mode whenever demand on the engine is low. The engine shuts down automatically, then seamlessly restarts when extra power is required again.
The batteries are charged up by recovering energy normally lost during braking. This means they don't have to be plugged in – which is why many now refer to them as 'self-charging' hybrids.
The added benefit of hybrid cars is their affordability. They don't cost that much more than a regular petrol or diesel, because the technology is straightforward and the batteries don't have to be large.
Yet they're effective, often delivering a surprising amount of pure electric running. Here are the 10 best hybrid cars you can buy right now.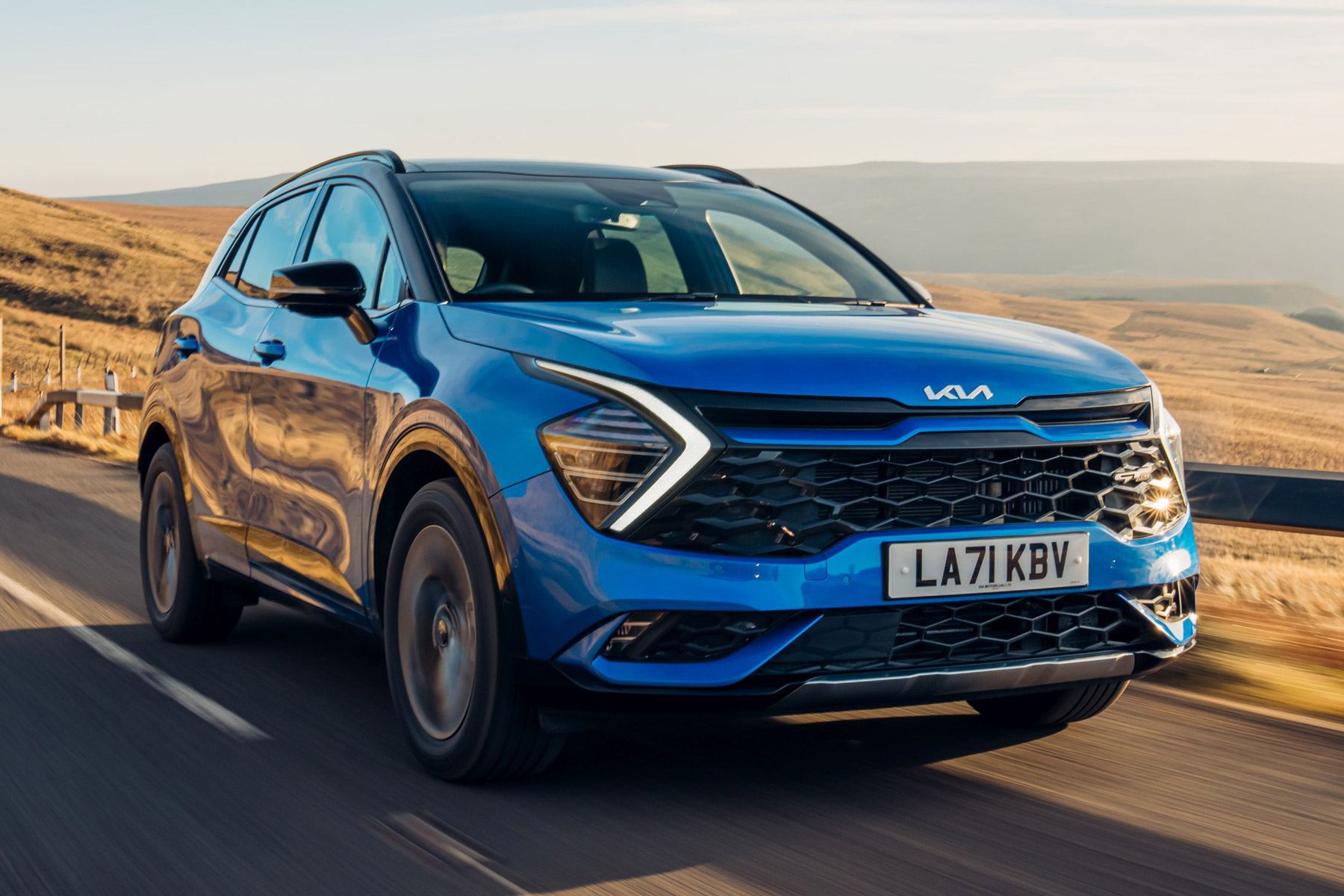 Kia Sportage
The Kia Sportage has long been a compact five-seat SUV known for its distinctive appearance, and this new-for-2022 version continues that trend. It has a really mean and moody appearance from the front, with eye-catching LED running lights and a broad grille. The regular line-up of petrol and diesel models includes 48V mild hybrid variants, but it's the proper Sportage hybrid that offers better real-world economy, along with the potential to run in pure EV mode. This sophistication complements the high-tech new interior of the Sportage, which is well equipped and accommodating. A generous seven-year, 100,000-mile warranty underlines the reliability of the latest Kias, too.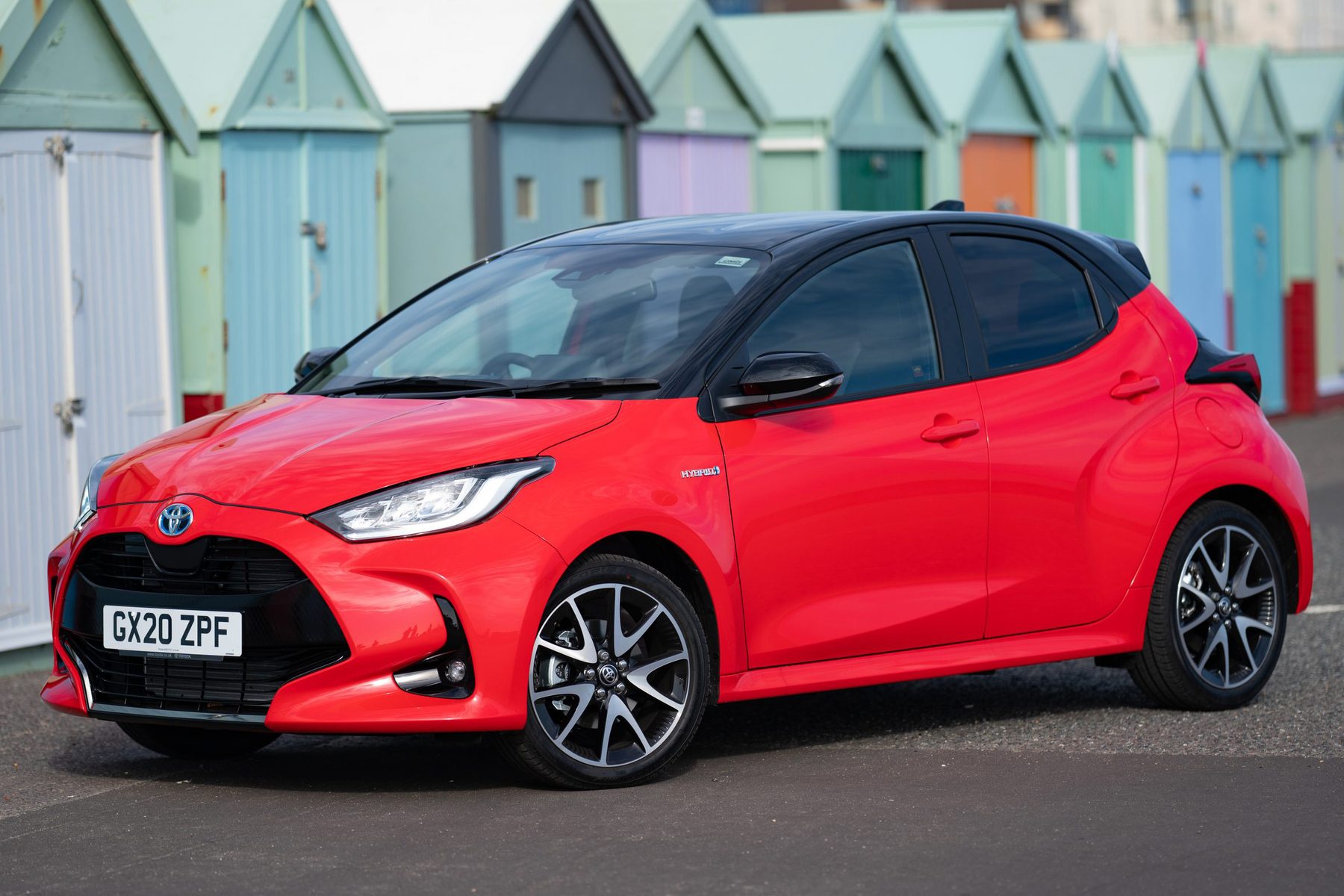 Toyota Yaris
The Toyota Yaris is a supermini that comes as standard with a petrol-electric drivetrain. It's derived from the system used in the world-famous Prius, and works seamlessly in everyday driving. You'll barely notice the engine kicking in and out. You will notice the thrifty fuel economy though, with more than 50mpg easily achievable. Yaris owners often report everyday driving in EV mode for more than 50 percent of the time, cutting CO2 emissions, as well as fuel costs. That the latest Yaris is also such a distinctive-looking car, with bold lines and a grown-up feel to its interior, makes it easy to see why it sells so well.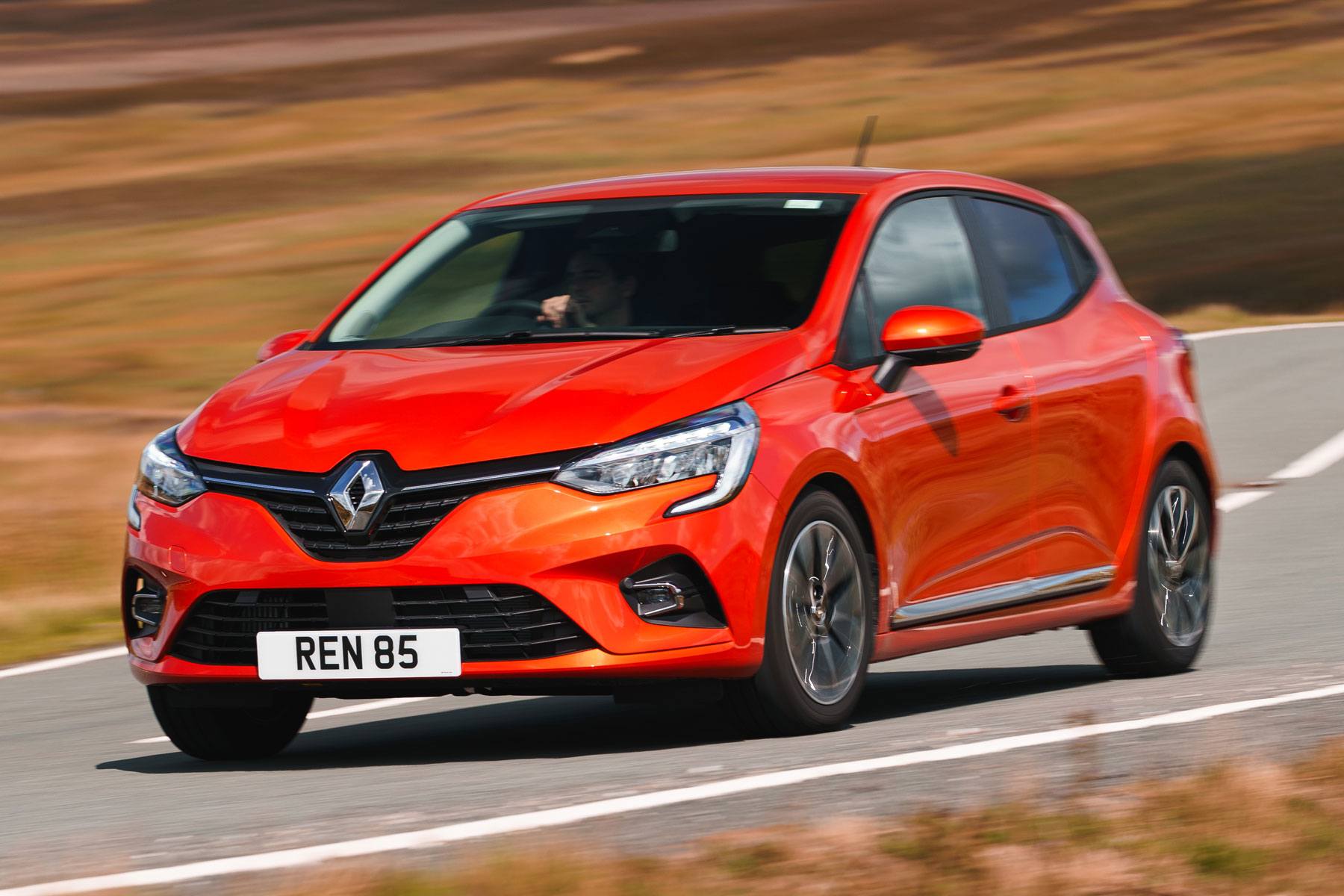 Renault Clio
Renault has utilised its Formula 1 know-how to develop the E-Tech Hybrid technology for the latest Clio. It uses a compact six-speed gearbox and integrated electric motor to facilitate engine shut-down on the move. If you're easy on the accelerator, this can happen frequently, helping give great everyday fuel economy without compromising on power. The 140hp output from the 1.6-litre engine means it is good fun when saving fuel isn't so high on the agenda. The latest Clio also handles in a poised and nimble way, with a precise feel through the corners and controlled body-roll. It's a smart-looking car with a premium appearance and classy feel inside.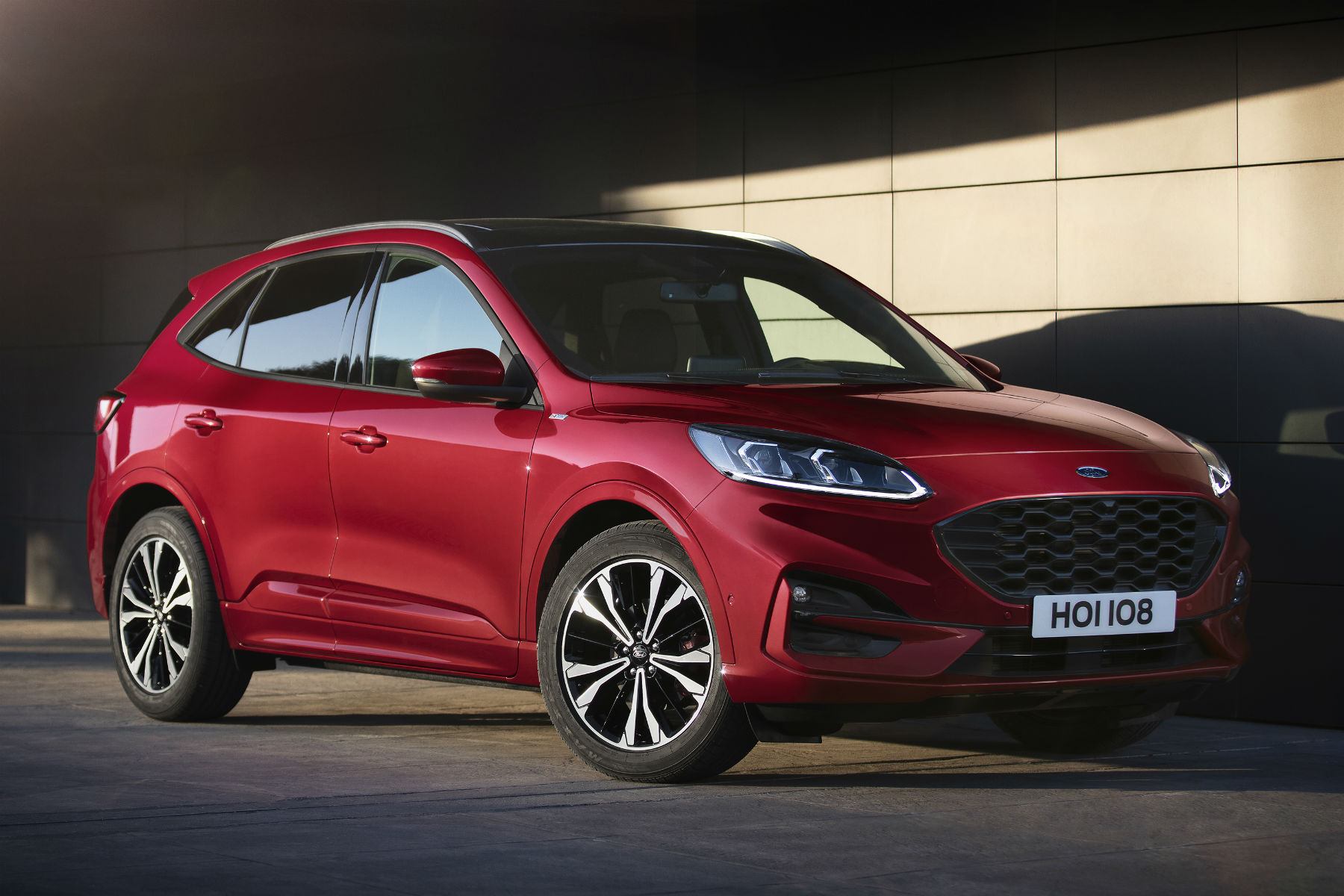 Ford Kuga
The Ford Kuga is available in regular, hybrid and plug-in hybrid varieties. The best all-rounder in terms of EV potential and affordability is the hybrid; this uses a 2.5-litre petrol engine and electric motor to deliver 190hp performance and fuel economy of more than 52mpg. The latest Kuga has a rounded appearance that disguises its size – the benefits of which come inside, with plentiful space for five people and a huge boot. The Ford Sync infotainment system is particularly easy to use, while also packed with features, and there are few family-friendly hybrid cars that drive as dynamically as this one.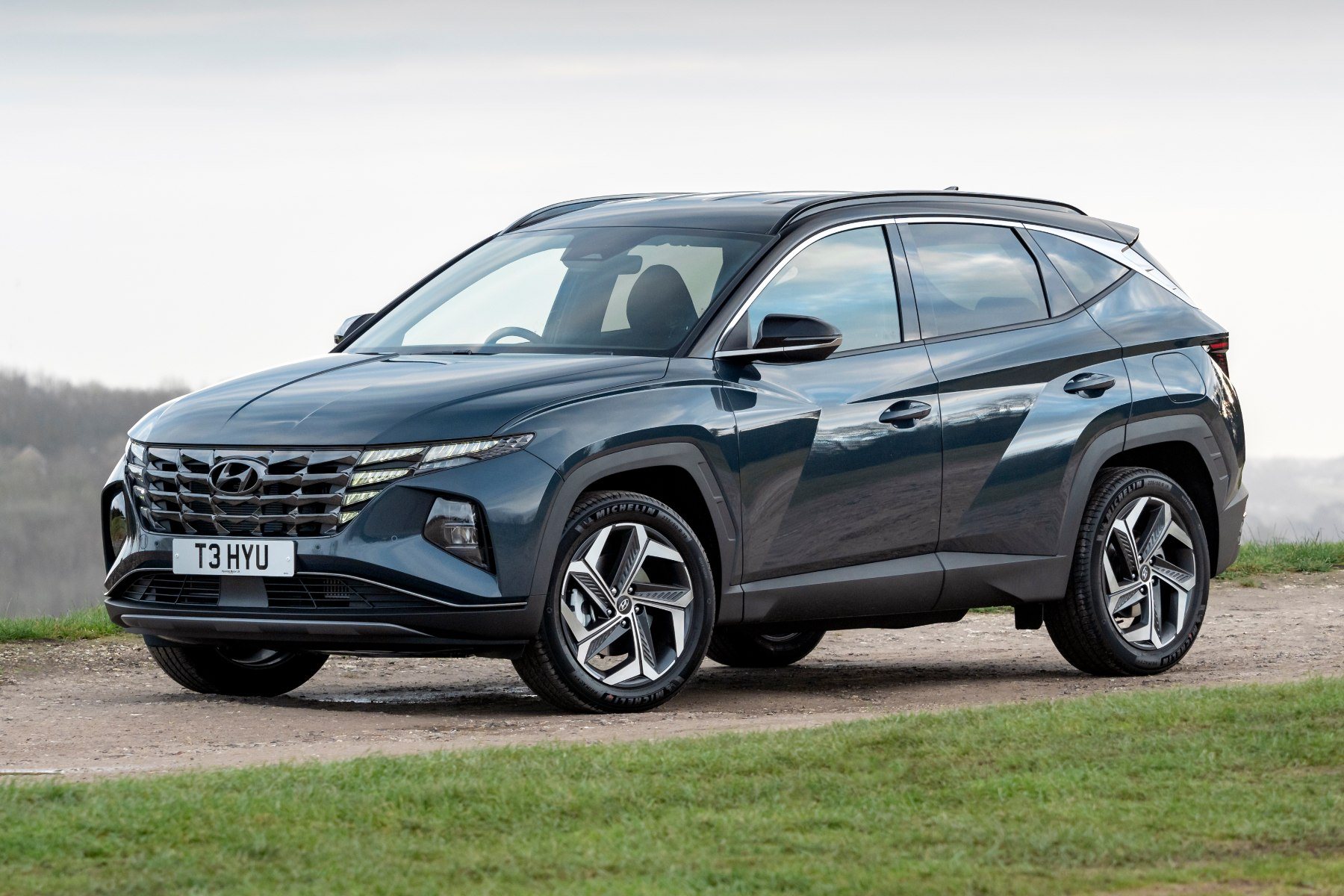 Hyundai Tucson
Hyundai design is on a roll at the moment, and the Tucson – one of its best-selling models – is among the most eye-catching of the lot. The star attraction is its front LED lighting array built into the grille, but the side profile is also sculptural and suave. Inside, it's more minimalist, with widescreen displays set within a low, chrome-trimmed instrument panel, but it's very roomy as well. The electrified Tucson hybrid is an affordable way to sample EV motoring without having to plug in. For those who want to take the next step, there's also a plug-in hybrid version.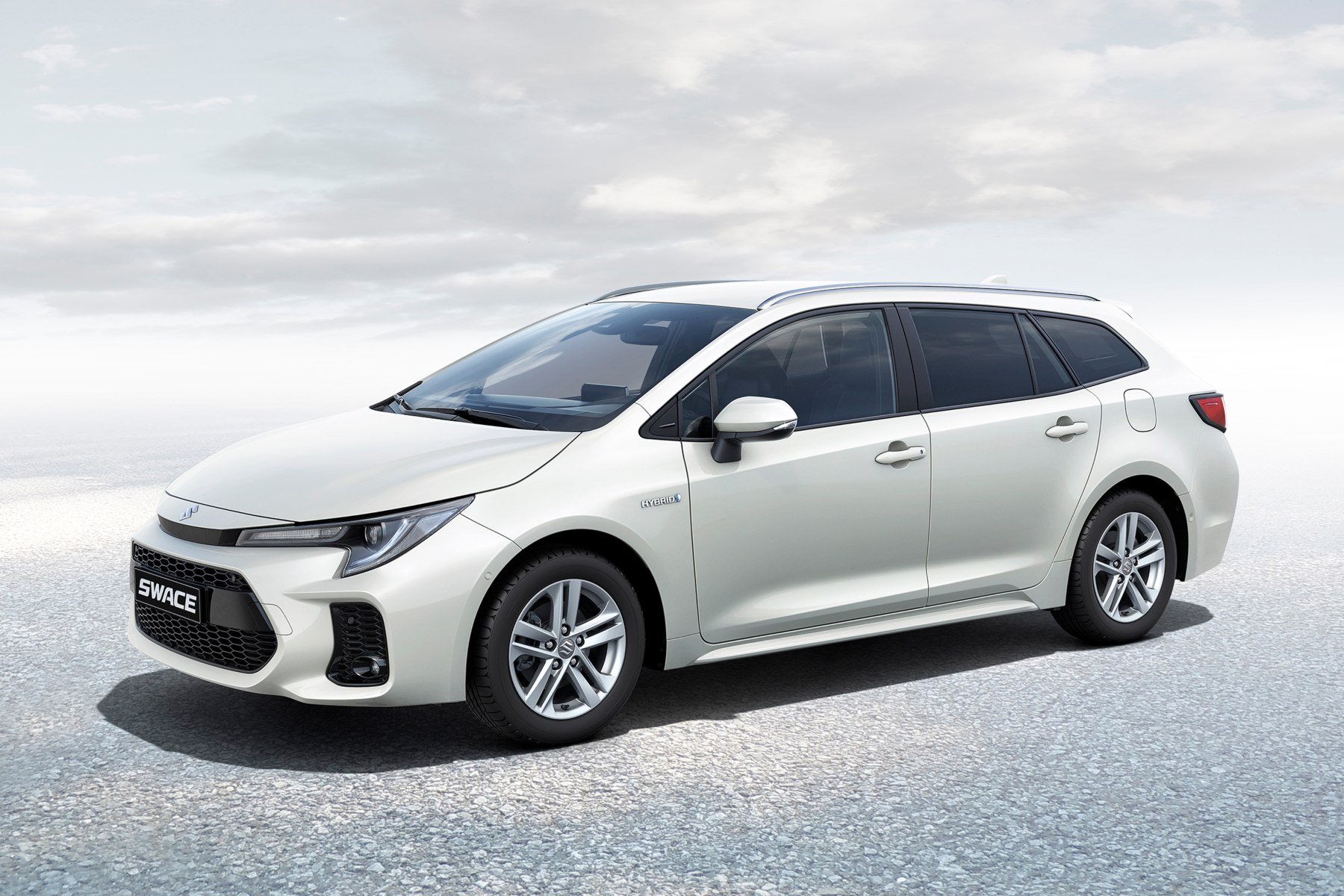 Suzuki Swace
The angular and stylish Suzuki Swace is actually a rebranded version of the Toyota Corolla Touring Sports estate, sold with a single 1.8-litre hybrid powertrain to help reduce Suzuki's range-wide CO2 emissions. It's priced from an affordable £27,500, and has ultra-low emissions from just 103g/km. This gives an official fuel economy figure of 64.2mpg – pretty impressive for a large car with a 596-litre boot – and it's likely owners will see more than 50mpg in everyday driving. Pick from either SZ-T or SZ-5 grades: both provide a very generous level of standard equipment.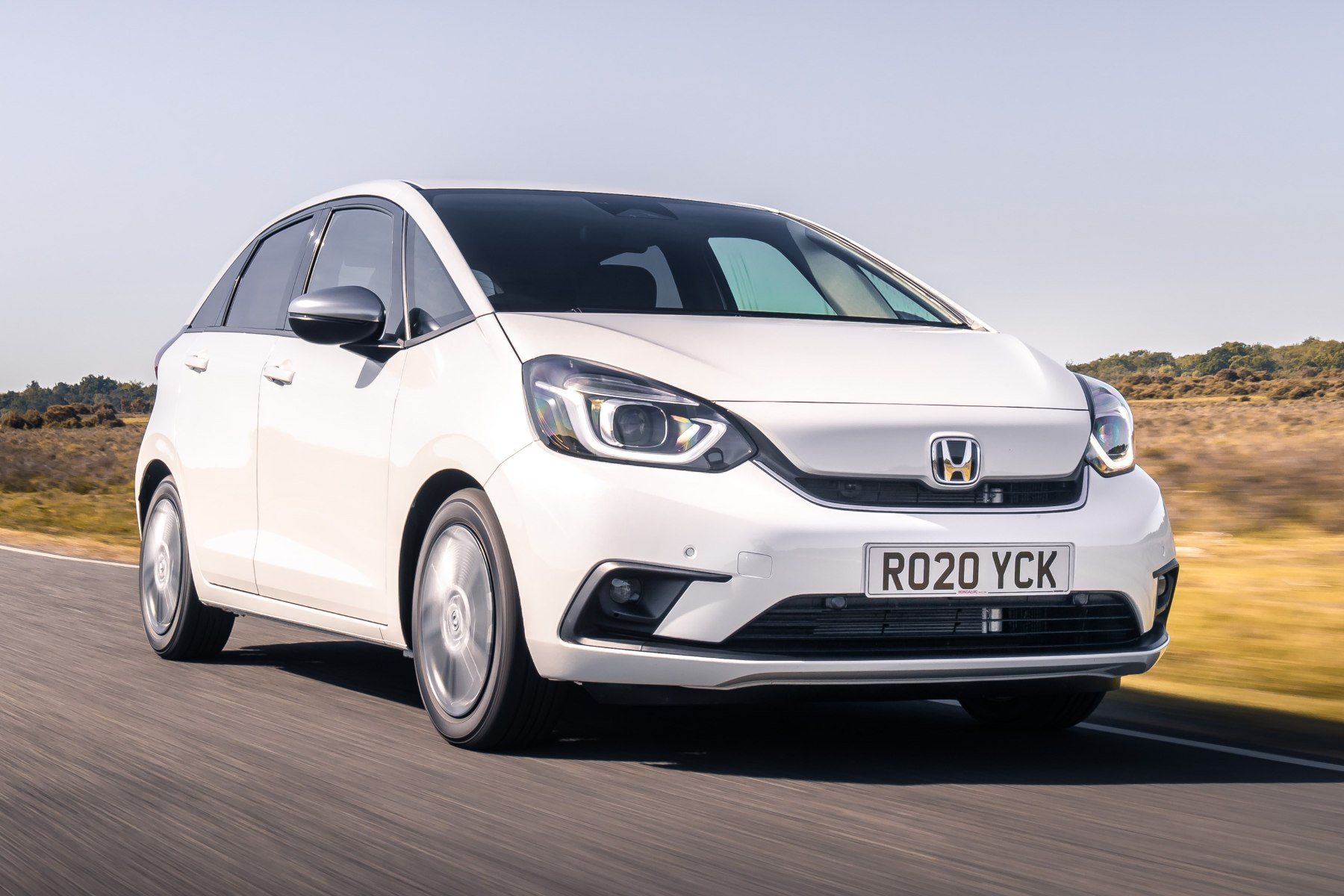 Honda Jazz
The latest Honda Jazz retains the car's famously practical interior. Its upright profile has been enhanced with a curvaceous new makeover, inspired by the Honda e electric car. It's remarkably roomy and versatile, and still offers the famous flip-up 'Magic Seats', but is now more upmarket and plush than before. The sole engine option is a Honda e:HEV dual-motor hybrid setup, which connects the engine to a generator that creates electricity to power another motor connected to the wheels. It's an ingenious system, and serves up a large degree of engine-off electric running in normal use, benefitting both emissions and fuel economy.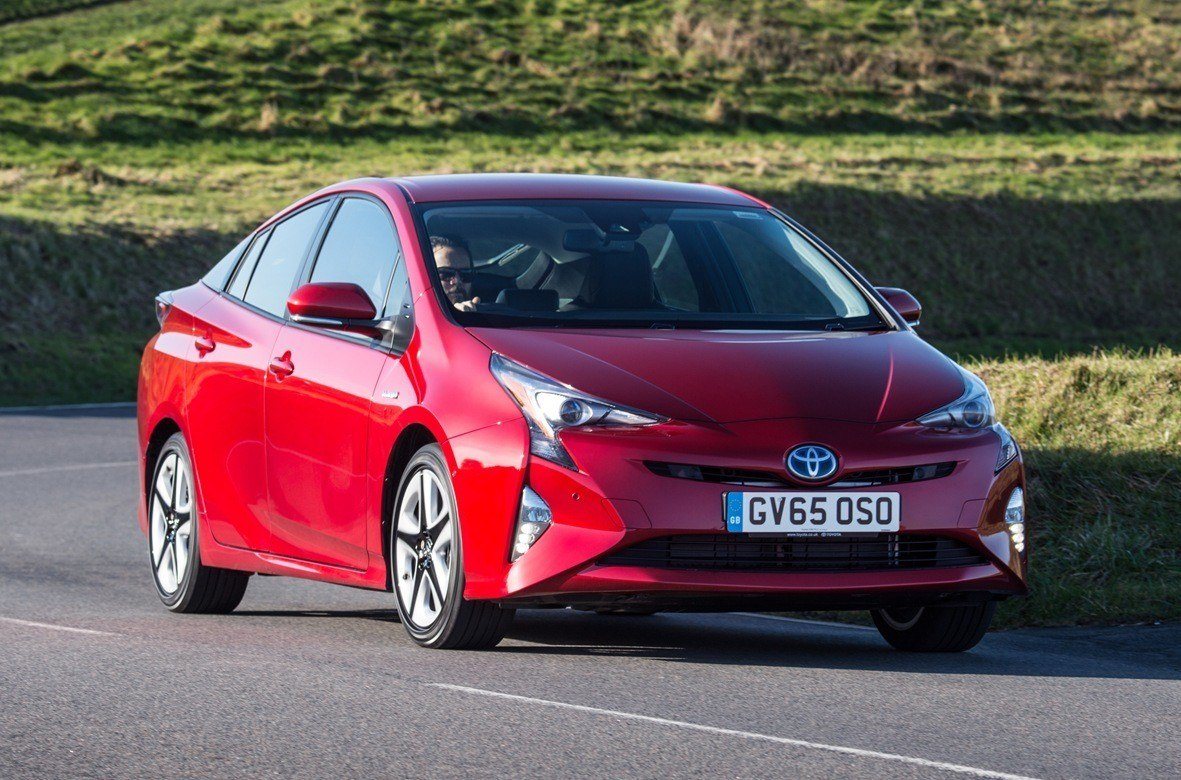 Toyota Prius
The Toyota Prius is the original hybrid car, a model world-famous for inventing the concept back in the 1990s. It's since gone on to sell in the millions. The latest model is the biggest and most upmarket Prius yet, with a long, wind-cheating design made more eye-catching by swoopy LED rear lights. It has the same symmetrical-style interior layout of all Prius models, and more space than any previous version, both in the rear seats and the boot. The well-proven petrol-electric hybrid system works extremely well, for ultra-low CO2 emissions and brilliant fuel economy, particularly in city centres. It's easy to see why the Prius is now such a popular choice for taxi drivers looking to dodge urban low emission zone charges.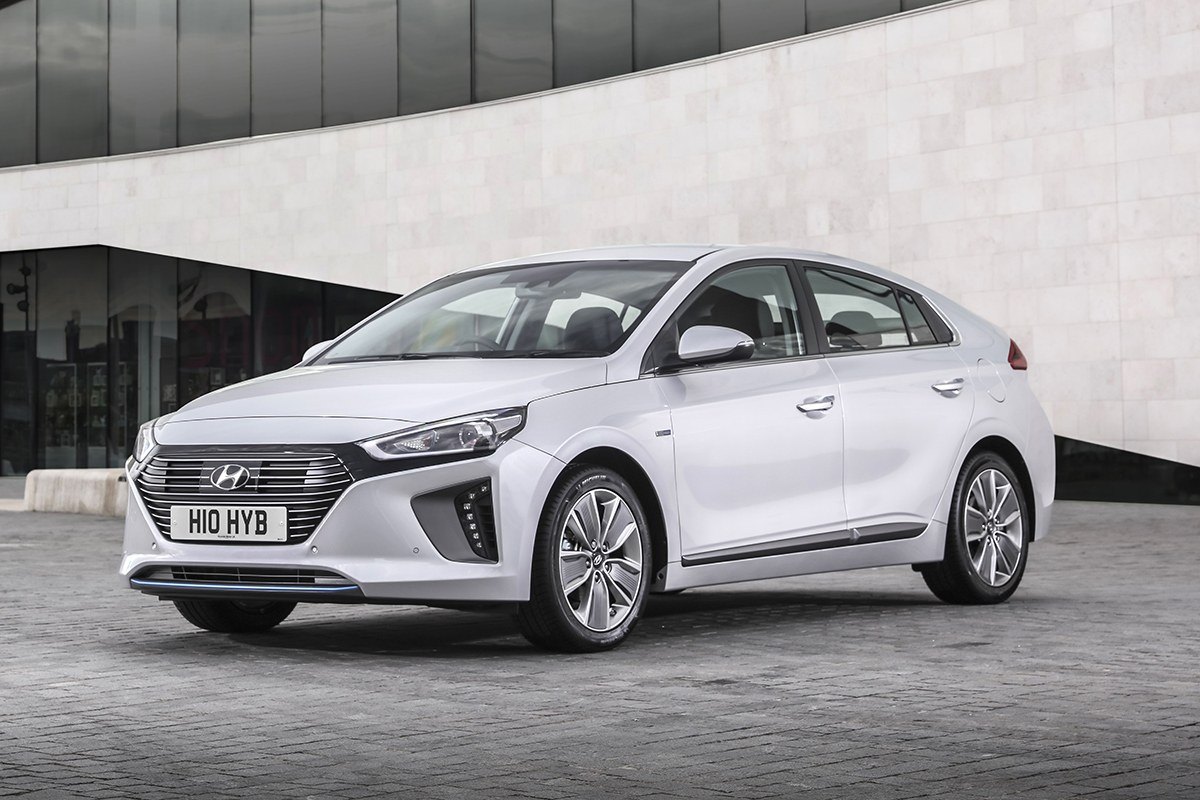 Hyundai Ioniq
The Hyundai Ioniq is a family five-door hatchback that is offered in three electrified guises: hybrid, plug-in hybrid and electric. You can't buy an Ioniq without some form of electric drive, and the Ioniq Hybrid is the most affordable of the three. It's been around for a while now, but the aerodynamically-tuned shape still looks fresh, aided by a facelift a few years back. It's also affordable, with prices starting from well under £25,000. This gets you a well-equipped car with a 141hp 1.6-litre hybrid engine and CO2 emissions from just 102g/km. Owners should easily achieve fuel economy of more than 50mpg.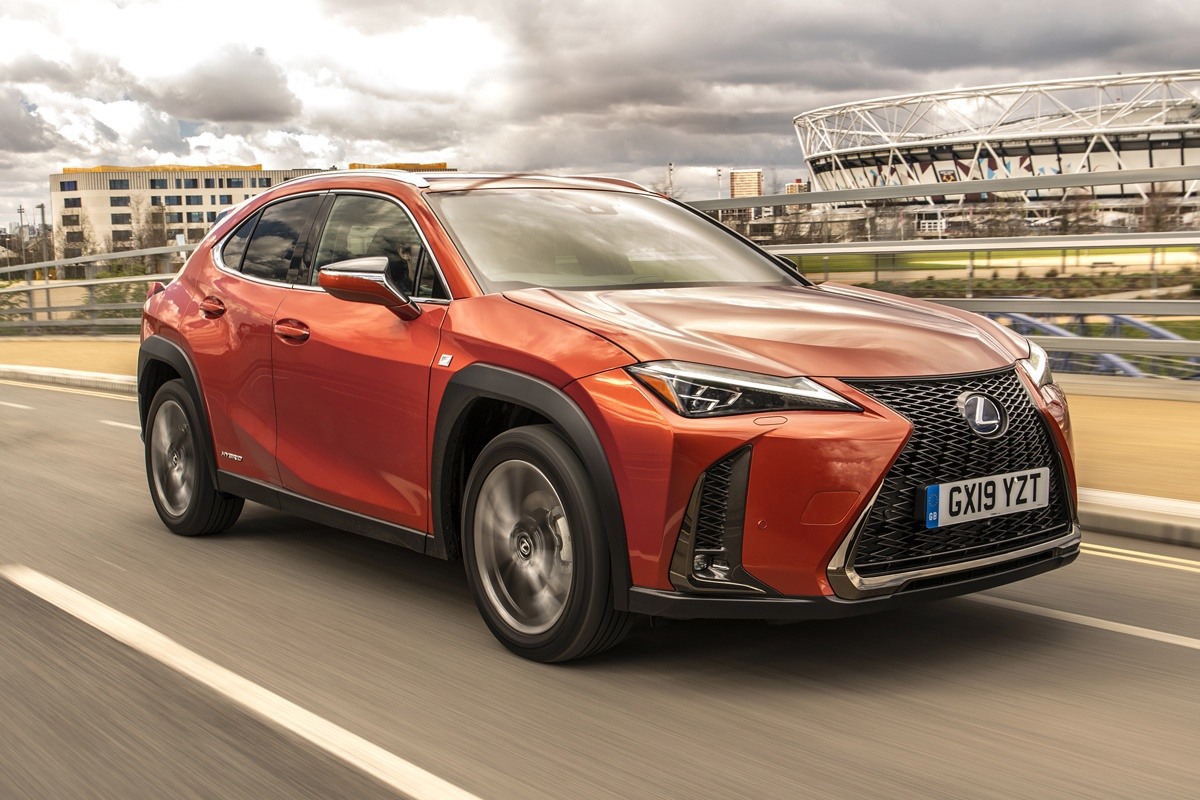 Lexus UX
Almost every car Lexus sells is either a hybrid, plug-in hybrid or pure electric vehicle. It's long sold a range of hybrid models, with the smallest and most affordable being the squat and cute-looking UX hybrid. Priced from less than £31,000, this premium compact SUV is capable of more than 52mpg, with CO2 emissions starting from 120g/km. The 184hp UX 250h drivetrain is sprightly, with 0-62mph in 8.4 seconds, and then there's the premium Lexus build quality and tactile fit and finish. Even this most compact Lexus feels like a much more expensive model. It's likely to prove extremely reliable, too.
What is the difference between a hybrid and plug-in hybrid?
A plug-in hybrid is exactly that – a car you have to plug in to get the best from it. This is because the batteries are larger, and too big to be charged by energy recuperation from braking alone. The benefit is a much longer pure electric range. Regular hybrids don't have to be plugged in because their smaller batteries can be topped up as you drive. They can still run in pure EV mode, but for nothing like the distance a fully-charged plug-in hybrid can.
What is a self-charging hybrid?
As with plug-in hybrids, a 'self-charging' hybrid does exactly what it says on the tin – charges itself up on the move, so you don't have to plug it in. The name is a little controversial, but it's gaining currency to help car buyers new to the world of electrification understand how each type of technology works. Self-charging hybrids are also known as full hybrids, and are distinct from alternative 'mild hybrid' tech because they offer the ability to drive in pure electric guise: a mild hybrid does not.
Do you have to plug in a hybrid car?
Confusion around which hybrid cars need plugging in is why the 'self-charging hybrid' moniker was invented. Customers were apparently driving hybrid cars and asking experts about where and when they needed to plug in. For those who don't have a driveway or easy access to a charging point, the appeal of a self-charging hybrid is obvious. They're also a low-maintenance, easy-to-use option for higher mileage drivers who pound along the motorways each and every day.