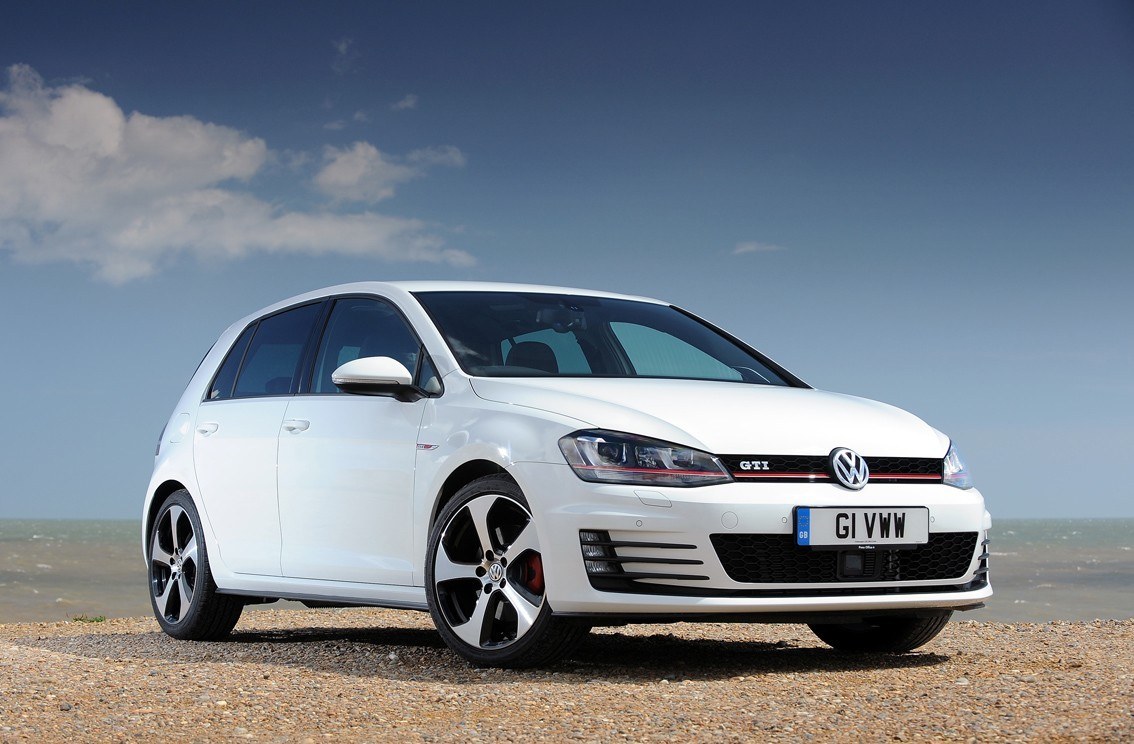 New cars certainly aren't cheap. Even a basic Ford Fiesta costs just shy of £18,000, while you'll need around £17,500 for an entry-level Vauxhall Corsa. Gone are the days when you could buy a mainstream supermini for £10,000 to £15,000.
Which is probably why you're here searching for the best used cars under £15,000. This budget won't be enough to tempt most new-car sales executives out of their swivel chairs, but you'll be able to take your pick from some of the best used cars on the market.
Depreciation is your friend, with some cars losing as much as 50 per cent of their value in the first three years. Most will lose a significant chunk of their value in just 12 months. This means that you could save thousands of pounds when buying used.
To get the ball rolling, here are some of the best used cars under £15,000.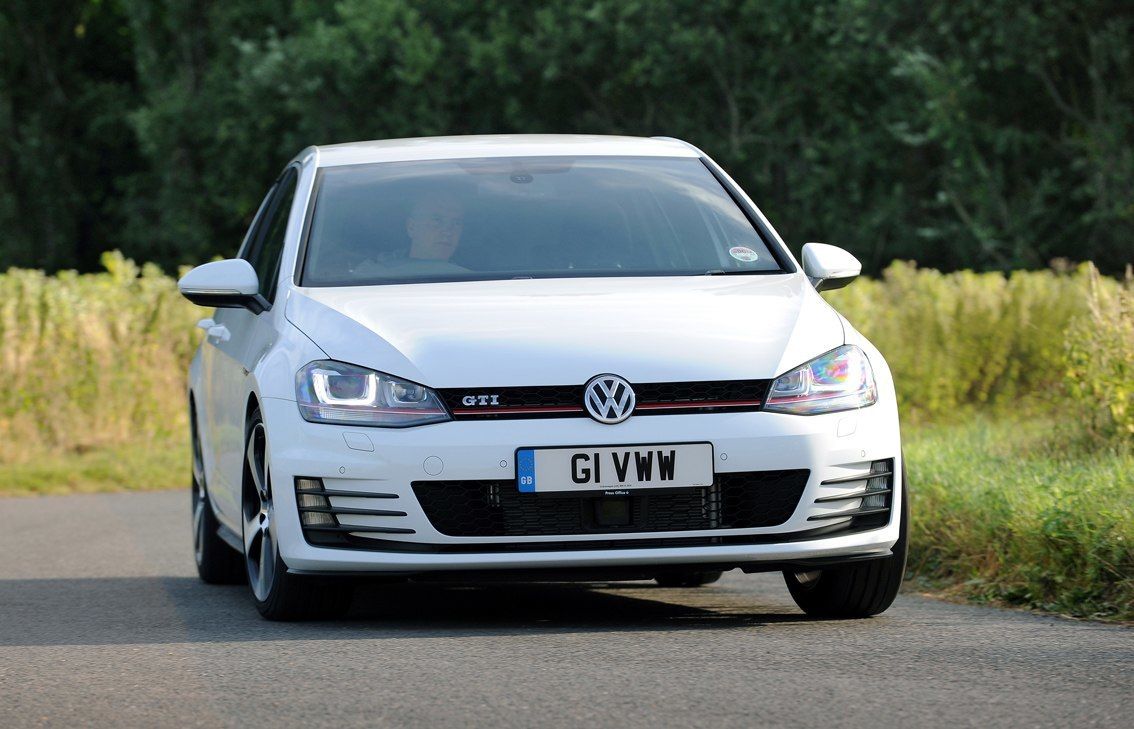 Volkswagen Golf GTI
We could have started with something practical, but we decided to choose a car that balances practicality with performance. The Volkswagen Golf GTI is the best all-rounder in the competitive hot hatch class, and the Mk7 (2013-2019) is one of the best of the breed. Power is sourced from a 2.0-litre turbocharged engine that develops between 217hp and 265hp, depending on the model. Unlike the current Golf GTI, the Mk7 is available as a three-door which, let's face it, is how a hot hatch should look. Running costs are low, if you take it easy, which is something you might struggle to do.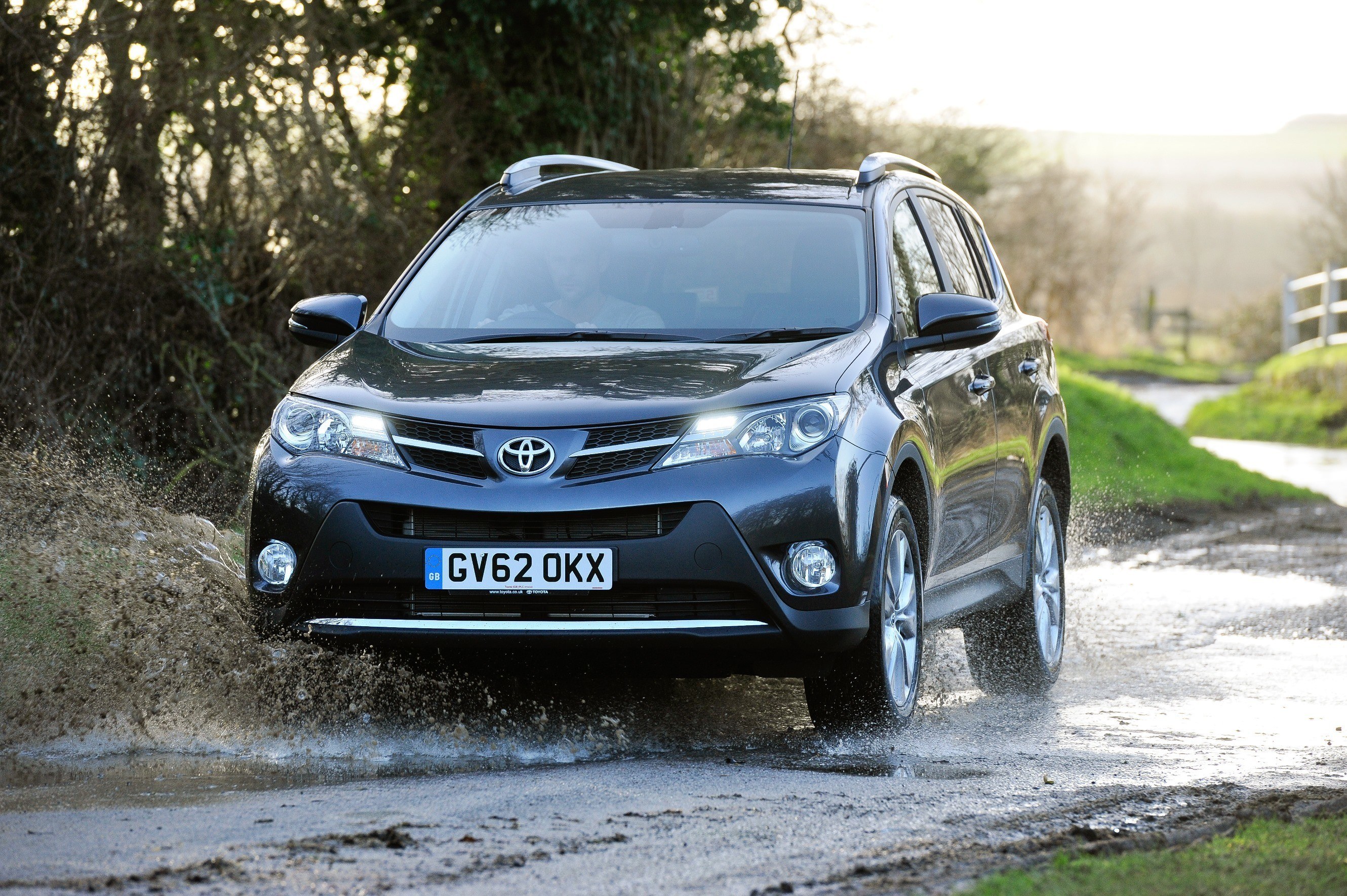 Toyota RAV4
The fourth-generation Toyota RAV4 (2013-2018) won't make you go wild with excitement, but it's unlikely to pose any problems. It's one of the most reliable cars in its class, while a range of petrol, diesel and hybrid powertrains deliver excellent fuel economy. The front-wheel-drive hybrid should achieve around 45mpg, but there's only a small penalty of around 3mpg if you opt for the four-wheel-drive version. Even the entry-level Active trim boasts a long list of kit, but look for a mid-range Icon for the best balance of price and equipment. The boot offers 547 litres of luggage capacity, dropping to 501 litres in the hybrid.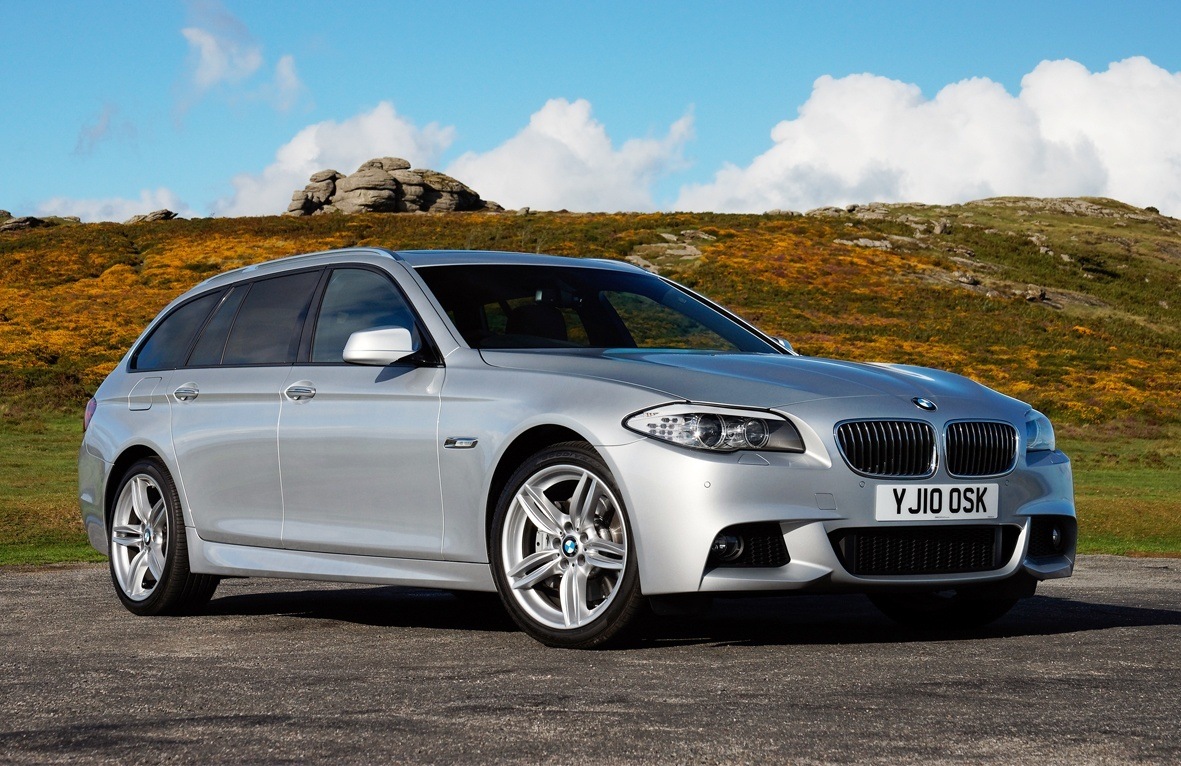 BMW 5 Series Touring
The sixth-generation BMW 5 Series arrived in 2010, so used prices are now temptingly low. Even models registered after the 2013 facelift are well within budget, so you can afford to be picky. Like all BMWs, the 5 Series Touring is excellent to drive, thanks to superb rear-wheel-drive handling and precise steering. Build quality is excellent, while interior fit and finish are superb. You'll pay a slight premium for the Touring model, but it's worth it for the large boot and split tailgate. All engines are good, but it's hard to look beyond the 520d for a great balance of performance and economy.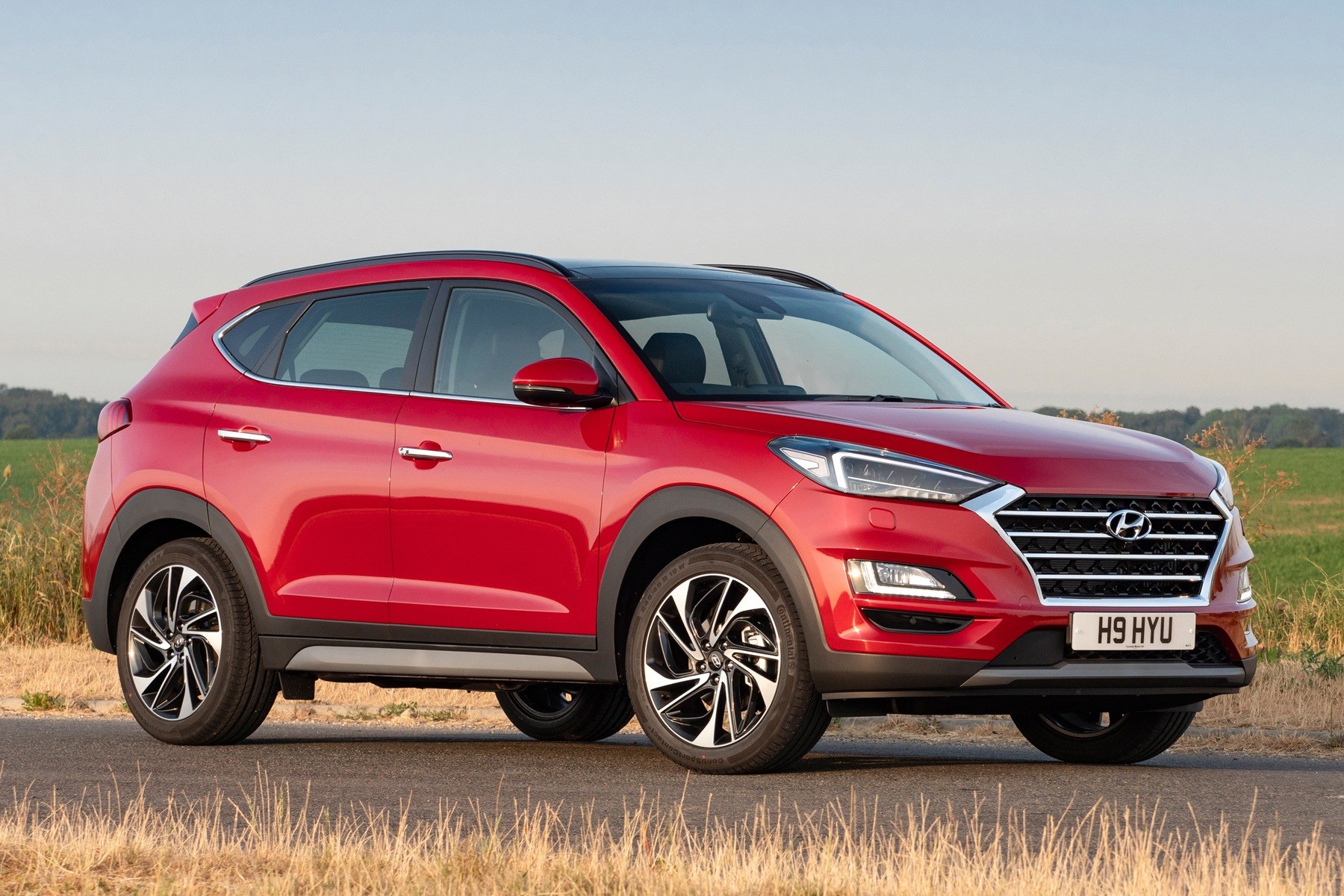 Hyundai Tucson
The Hyundai Tucson is consistently one of the best-selling SUVs in Britain, fighting for class honours with the Nissan Qashqai and Kia Sportage. A budget of £10,000 is enough for a 2019 model, which will be covered by the remainder of Hyundai's five-year, unlimited-mileage warranty. All versions are well equipped, but the flagship models feel positively lavish. Avoid the non-turbocharged 1.6-litre petrol engine and seek out the 1.6-litre turbo or one of the diesels. When equipped with four-wheel-drive, a Tucson diesel is a great vehicle for towing. Cars registered after the 2018 facelift are more desirable.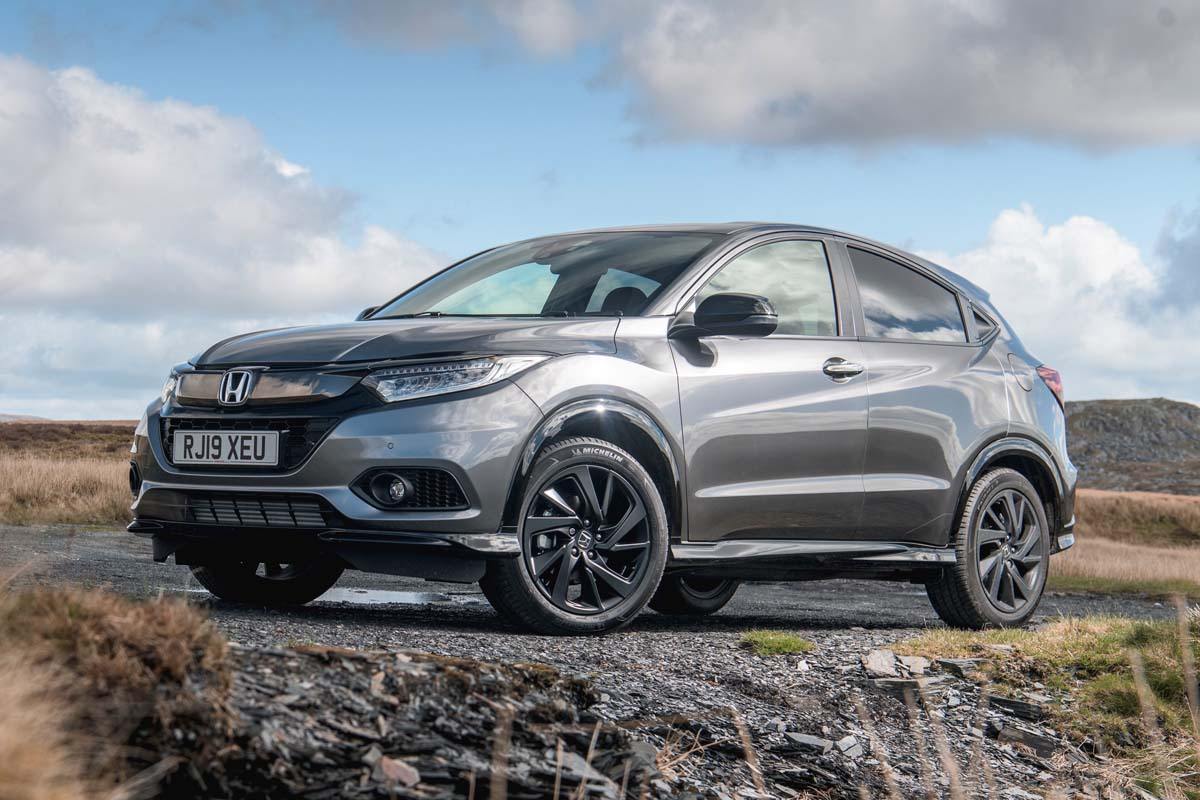 Honda HR-V
Because it's based on the Honda Jazz, the HR-V is more practical than many of its compact SUV rivals. It's also more reliable, with Honda having a justified reputation for dependability. Like the Jazz, the HR-V comes with Honda's clever 'Magic' rear seats, which flip up cinema-style to free up space for taller items. The 1.6-litre i-DTEC diesel engine is powerful, smooth and capable of achieving 50mpg, but don't rule out the 1.5-litre petrol. Alternatively, take a look at the HR-V Sport, which features a 1.5-litre turbocharged engine and tweaks to improve the performance. It's good fun.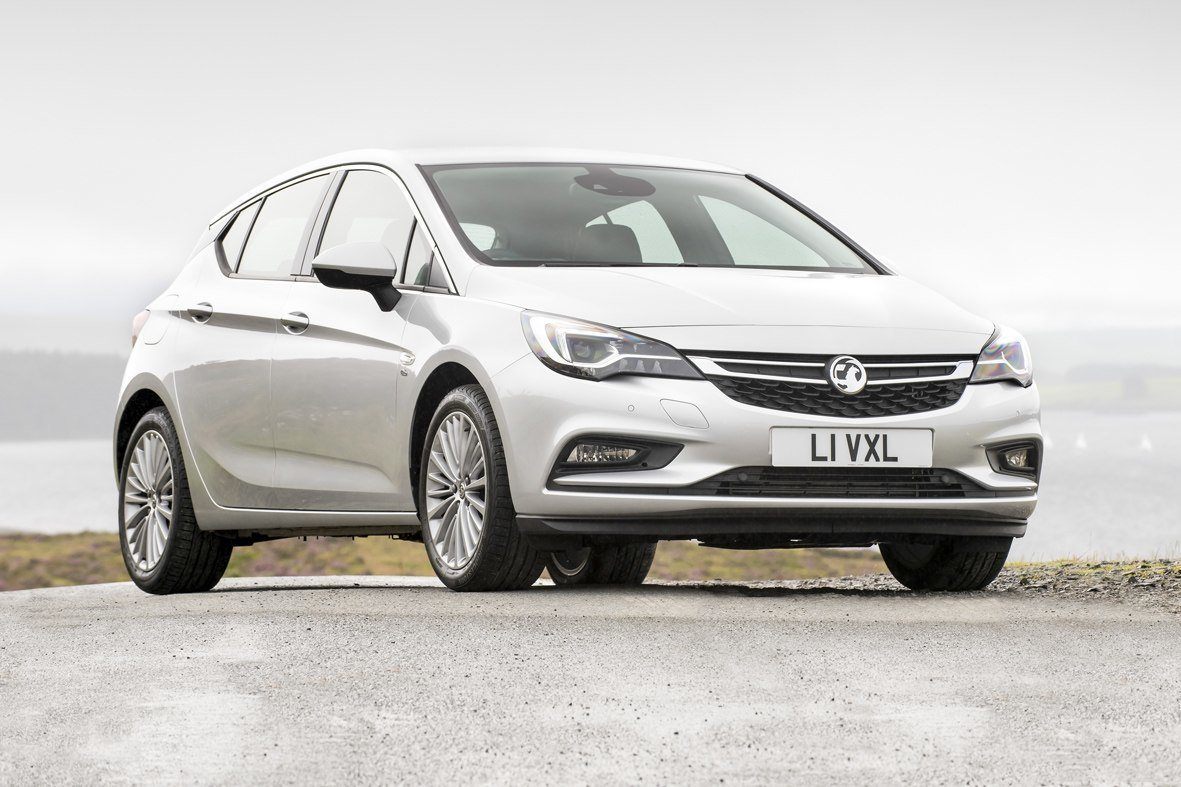 Vauxhall Astra
There are three reasons why you might want to avoid the Vauxhall Astra (2015-2022). It suffers heavy depreciation, the interior is dull and the Vauxhall badge doesn't have a great image. On the plus side, the steep depreciation means it represents excellent value for money on the used market, while the lack of car-park kudos isn't really a problem. As a solid all-rounder, the Astra is hard to beat. Its engines deliver excellent fuel economy and the ride comfort is a match for the Volkswagen Golf. Equipment levels are good, even on the basic models, while the Elite Nav and Ultimate trims border on being luxurious.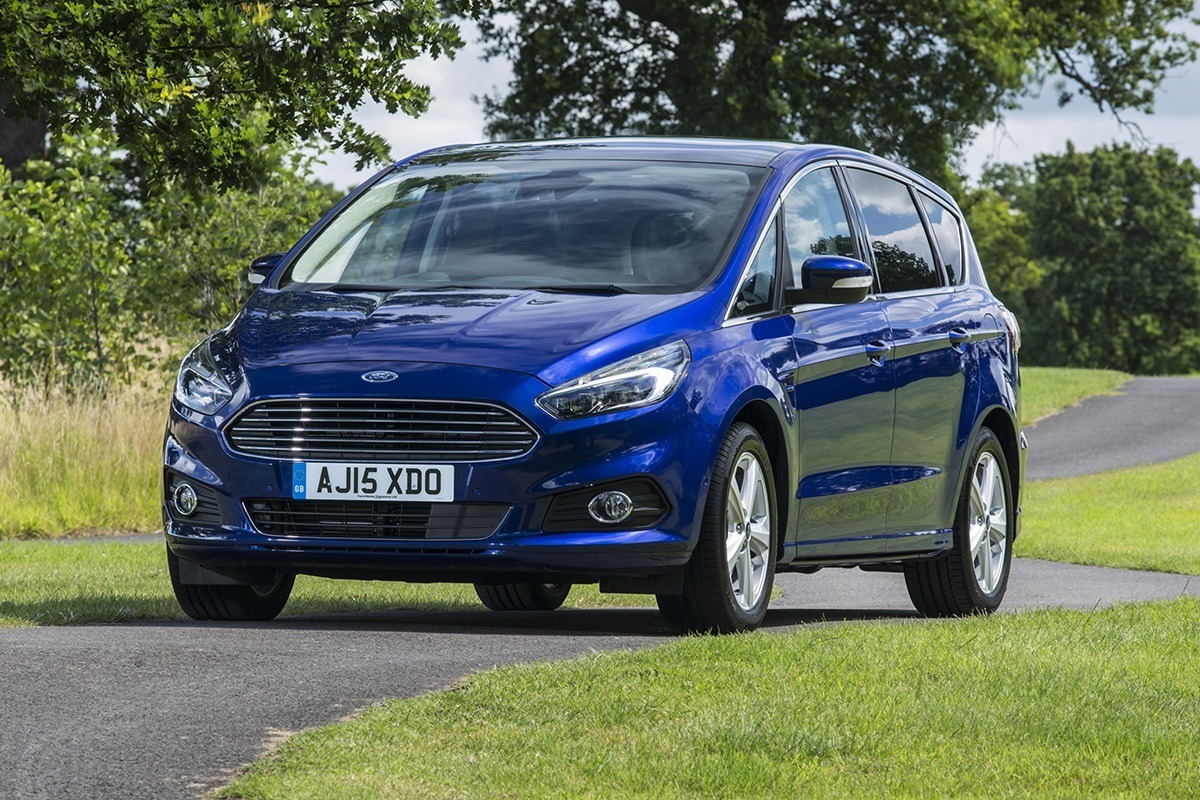 Ford S-Max
Who said family MPVs have to be dull and unexciting? The Ford S-Max is the exception that proves the rule, because it's great to drive, with excellent cornering ability, sharp steering and almost no body-roll. Some versions even produce 240hp, although these are rare. Granted, the S-Max is more a '5+2' MPV than a full-size seven-seater like the Ford Galaxy, but in five-seat mode it feels like a large estate car that handles like a saloon. The 2.0-litre TDCi diesel is a popular engine, while the Titanium features everything you could realistically need in a family car.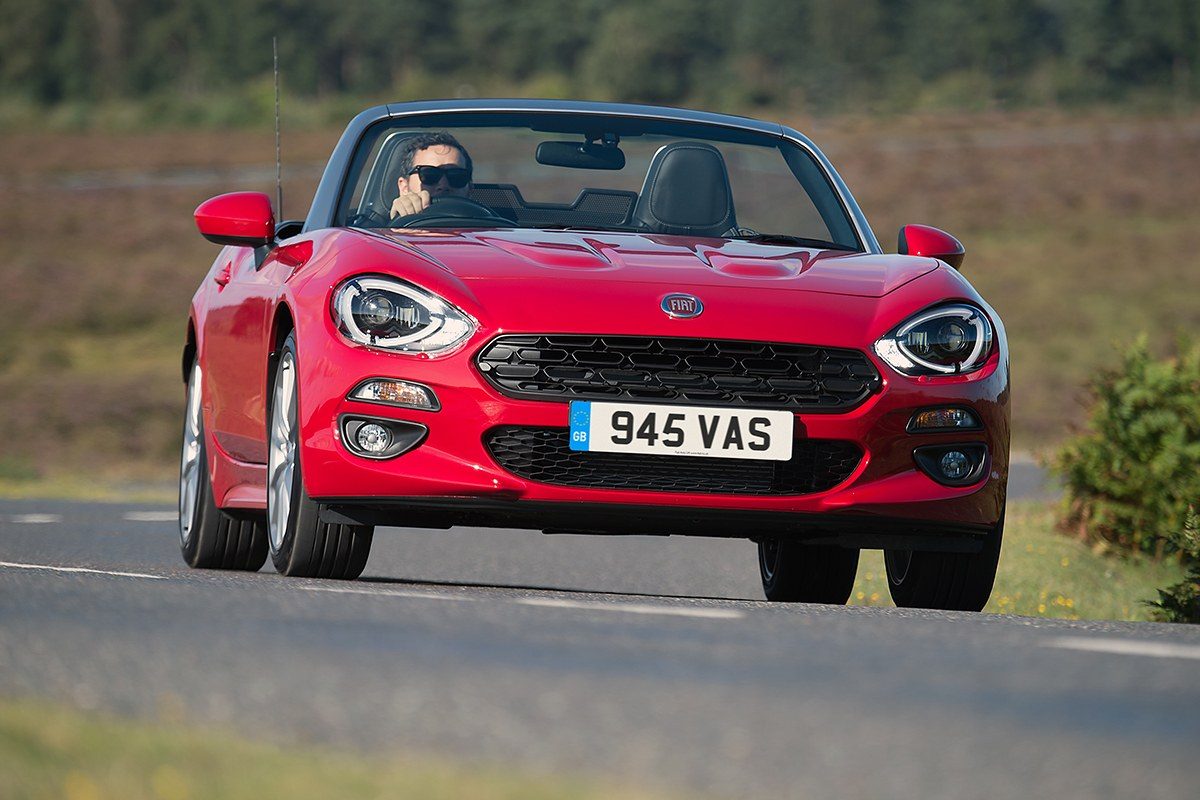 Fiat 124 Spider
The Fiat 124 Spider is essentially a Mazda MX-5 with an Italian flavour. It was built alongside the MX-5 at the same factory in Japan, but with power sourced from a 1.4-litre turbocharged engine rather than the Mazda's naturally aspirated units. You can decide if the Fiat looks prettier than the Mazda, but because the 124 Spider sold in smaller numbers, some degree of exclusivity is guaranteed. If the standard car is too subtle, take a look at the hardcore Abarth version. With 170hp on tap and a trick exhaust system, it's one for the enthusiast. It's also a match for an MX-5.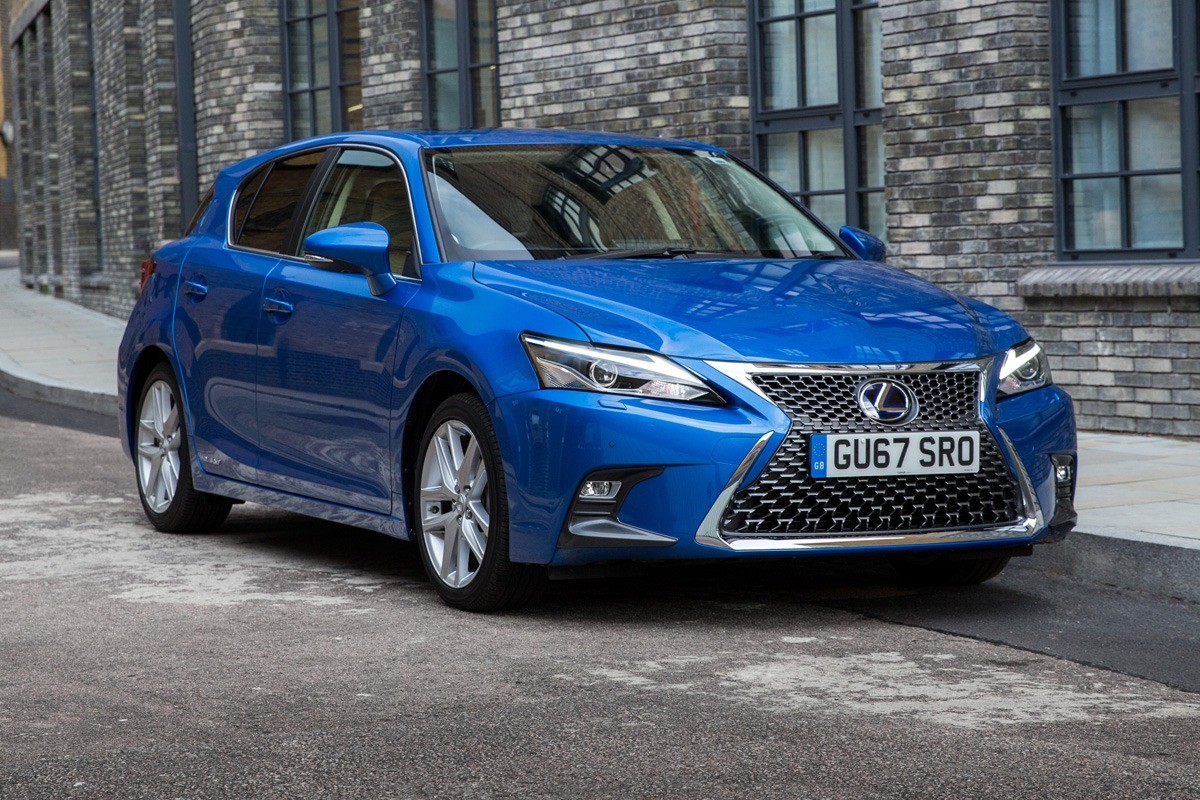 Lexus CT
It's easy to overlook the Lexus CT. After a decade on sale, it was beginning to show its age when the axe fell in 2021, but it makes a lot of sense as a used buy. It's a Lexus, which means reliability is a given. It also means that build quality is excellent and the car has been engineered to a higher standard than most rivals. Lexus made some impressive claims about the fuel economy, but while you're unlikely to see the official 64.2mpg to 78.5mpg from the 1.8-litre hybrid powertrain, something close to 50mpg is realistic.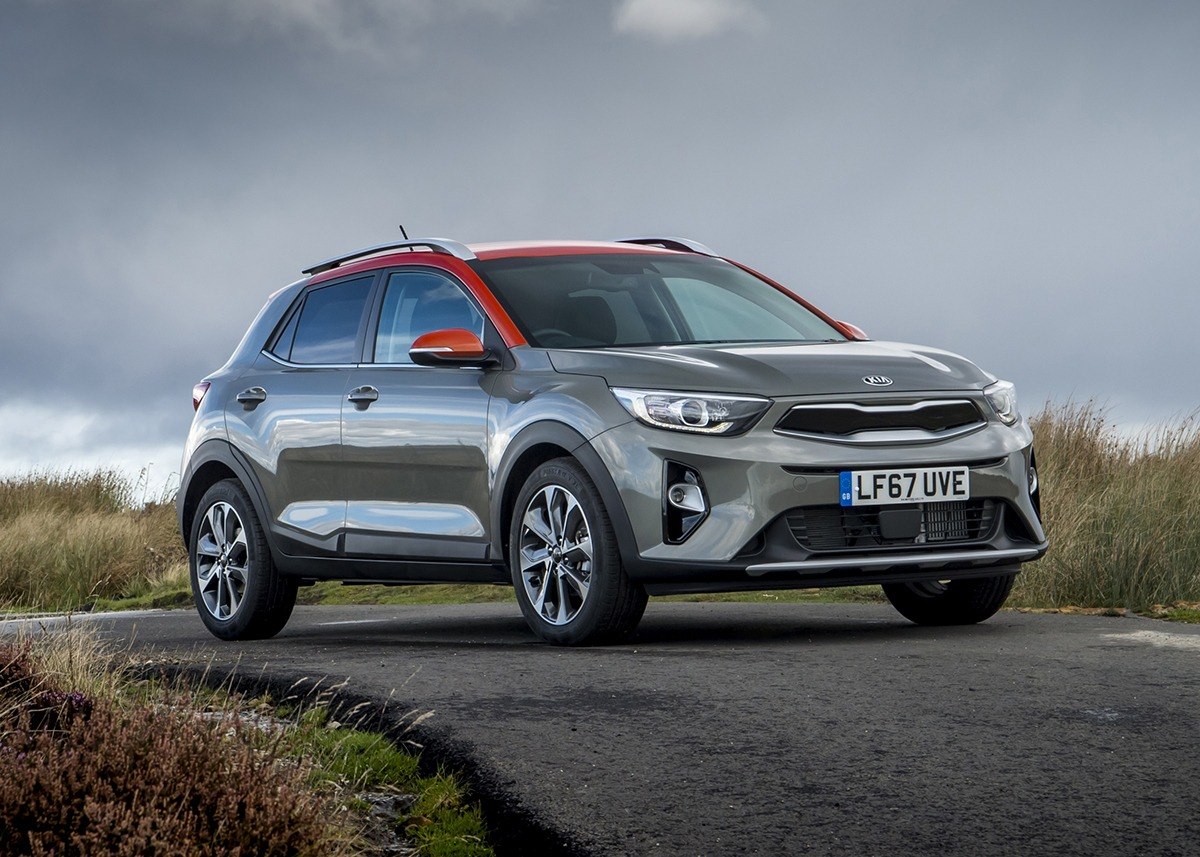 Kia Stonic
Buying a used Kia makes sense for a number of reasons. Firstly, the seven-year warranty delivers peace of mind. Secondly, Kia has a solid reputation for reliability. Thirdly, build quality is a match for its European rivals. Launched in 2017, the Stonic is based on the Kia Rio, but it offers a little more practicality than its supermini sibling. Even the basic models are well-equipped, but a mid-range Stonic 3 should be fine for most people. As for engines, it's hard to look beyond the excellent 1.0-litre turbocharged petrol. The only strange thing is the low driving position, which is at odds with most other crossovers.
Which is the best new car for under £15,000?
If you're after a city car, the Hyundai i10 comes with a five-year, unlimited-mileage warranty and frugal 1.0- and 1.2-litre petrol engines. The mid-range SE Connect trim just meets the £15,000 criteria. The Dacia Sandero Stepway offers a little more style than the standard Sandero, with the mid-range Comfort trim costing £14,500. Even the flagship Prestige model breaks the budget by just £400. Fancy an SUV? The basic Dacia Duster Essential costs just shy of £15,000.
Which is the most reliable car manufacturer?
Toyota and Lexus consistently come out on top in customer satisfaction surveys. Both have a reputation for building reliable cars and offering excellent customer service. Hyundai and Kia have made great strides in recent years, which is why they offer industry-leading warranties. Other reliable manufacturers include Subaru, Honda and Isuzu. An honourable mention for SsangYong, not least for its confidence to introduce a seven-year warranty.
What should I look out for when buying a used car under £15,000?
For this price, you should insist on a car with full service history, backed up by a folder of receipts and a stamped service book. If the car has passed its third birthday, make sure it comes with a fresh MOT and possibly an extended warranty. Check the bodywork for signs of accident damage or poor repairs, and make sure you take the car for a test drive. Even relatively new cars have faults, so keep your eyes and ears open for problems.