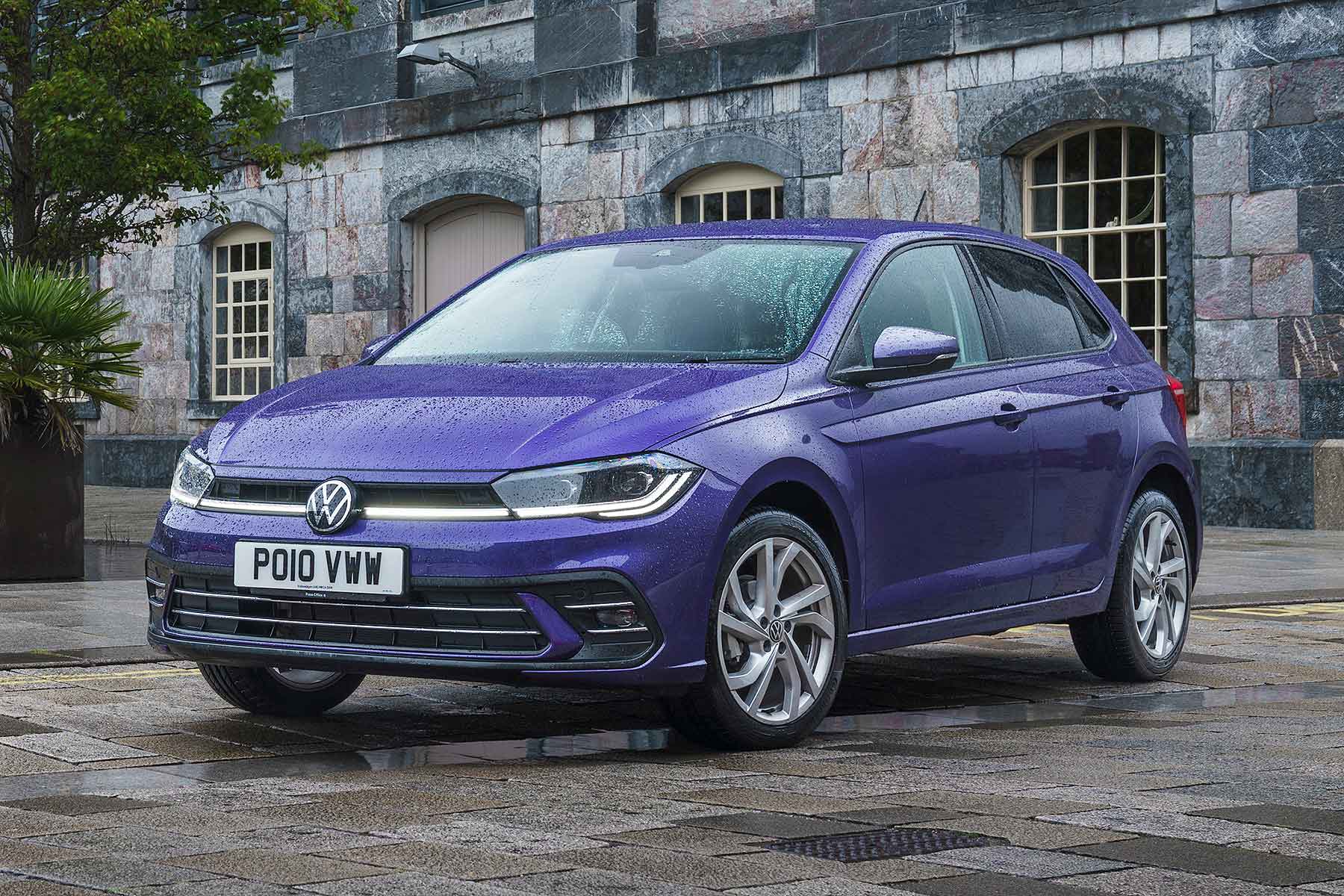 The most popular type of new car in Britain is the small car, also known as the supermini. For years, our overall best-seller has been a do-it-all small car. In 2021, it was the Vauxhall Corsa, taking over from the Ford Fiesta.
Brits love superminis because they are among the most practical cars out there, with roomy interiors and decent boots, but without being too large on the outside. For zipping around busy city streets, they are ideal.
They are also affordable, with prices starting from less than £20,000. With budgets becoming squeezed, this is more important than ever.
The best small cars don't skimp on the essentials. They are generally all extremely safe, with good Euro NCAP crash-test ratings, and come with a good amount of equipment, both standard or optional extras.
They are also really good fun to drive, with nimble handling and a comfortable ride. Here's our pick of the 10 best small cars you can buy right now.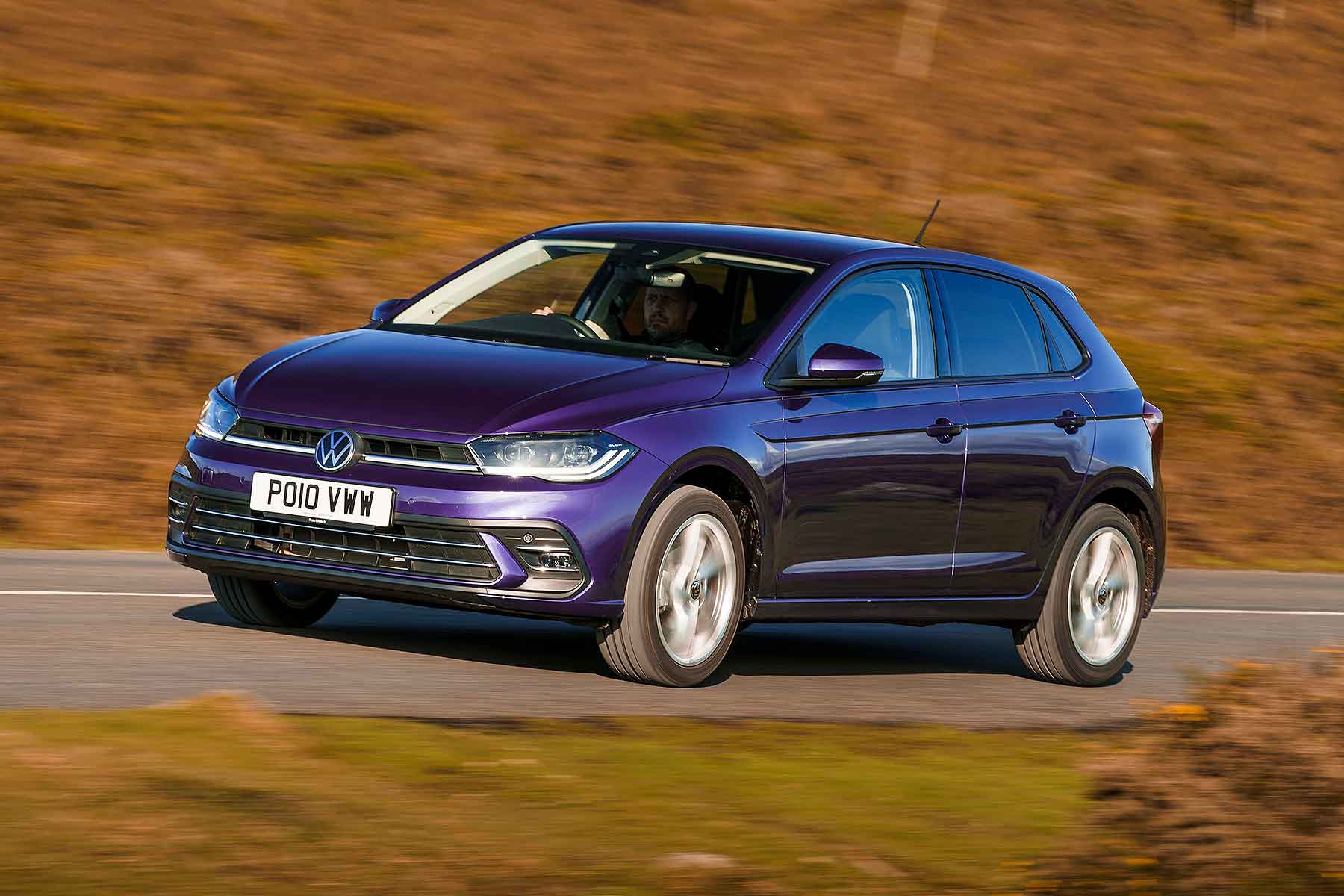 Volkswagen Polo
The Volkswagen Polo is a best-selling small car, with a heritage that dates back to the 1970s. It's roomy and easy to drive, with an appealing upmarket image and feel. This latest version has been freshly facelifted, including sharp new lights and improved interior tech. Even the entry-level Life grade now gets a digital instrument cluster and adaptive cruise control as standard. The range comprises 1.0-litre three-cylinder petrol engines with different levels of power; the 75hp model is most affordable, but we'd err towards the TSI turbocharged motors if you can. Further excitement is due later in 2022 with the introduction of a new Polo GTI. Expect sporty styling and a powerful 2.0-litre engine.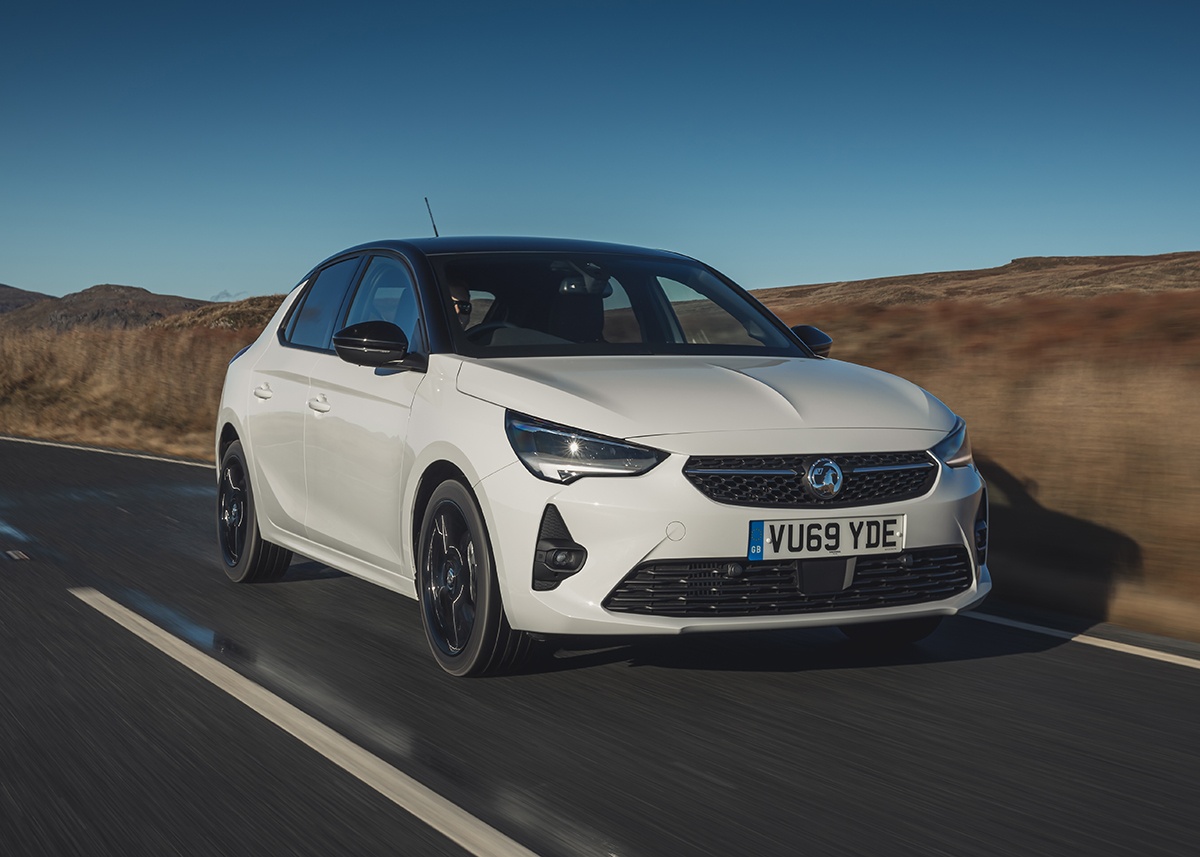 Vauxhall Corsa
The latest Vauxhall Corsa is on a roll in the UK. It regularly resides at the top of the best-selling cars chart, thanks to a combination of Vauxhall's big-brand familiarity and the Corsa's upmarket styling. You can even choose contrasting roof colours to go with sportier variants' sparkling alloy wheels. It's also smart inside, with a well-placed touchscreen, and the firm seats give a comfortable driving position. Boot space is OK, although rear-seat room is only just enough. The core of the Corsa range is a smooth 1.2-litre turbo petrol engine in several different power outputs, plus the option of an automatic gearbox. There's also a pure electric model, the Corsa-e, with an EV driving range of well over 200 miles.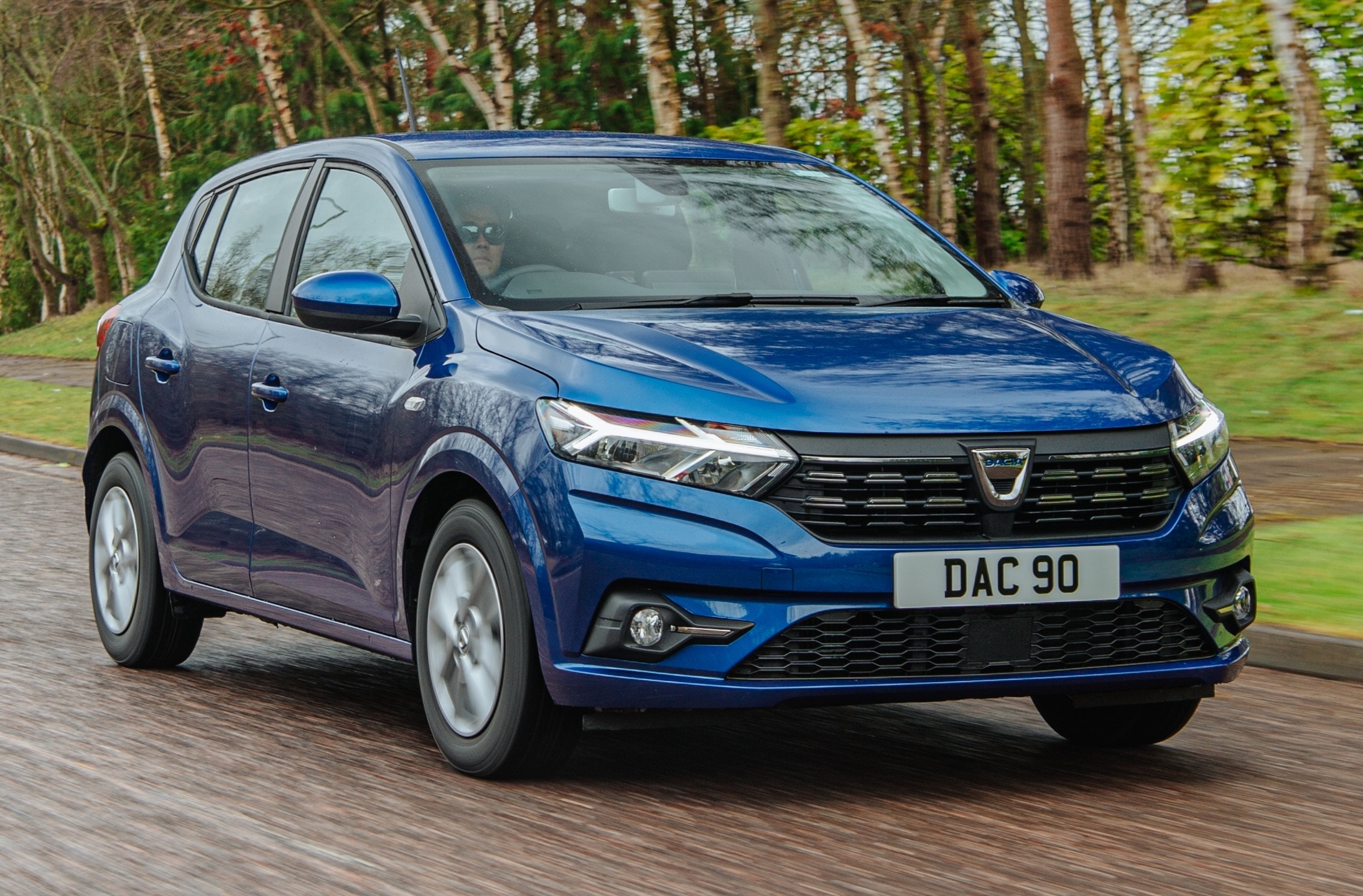 Dacia Sandero
The Dacia Sandero is one of the cheapest new cars on sale in the UK, with prices starting from just over £11,000. For a five-door supermini with a punchy turbocharged petrol engine and essential kit including air conditioning, that's little short of incredible. Most buyers actually upgrade to posher trims with more goodies as standard, plus there's a crossover-style Sandero Stepway with rugged body styling and a raised ride height. The sensible Sandero is spacious inside and sturdily built, while the tiny three-cylinder petrol engine offers surprising pulling power and a welcome side-order of fuel efficiency.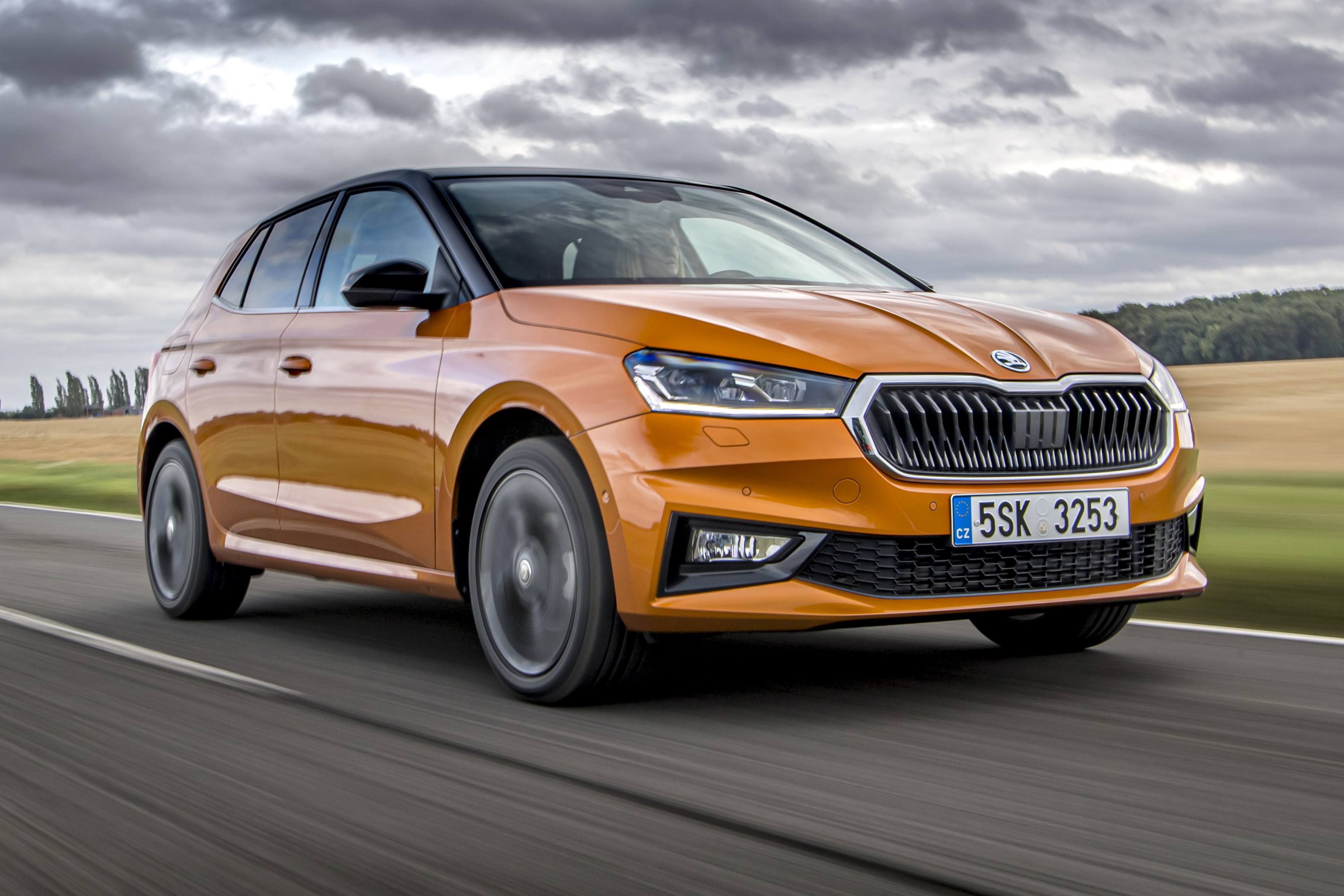 Skoda Fabia
The latest Skoda Fabia is an expertly judged evolution of a familiar theme. It's a supermini-sized small car, but one of the biggest on the market, with lots of emphasis placed on interior space and practicality. For starters, it has a massive 380-litre boot – that's as big as a Volkswagen Golf from the class above – and it boasts larger car levels of rear-seat space, too. It's robustly built and tough enough to shake off the daily grind, but Skoda hasn't forgotten to include gadgets such as a comprehensive infotainment system. A well-proven range of TSI turbo engines rounds out a perfectly-pitched product, and one that's sold at appealing prices.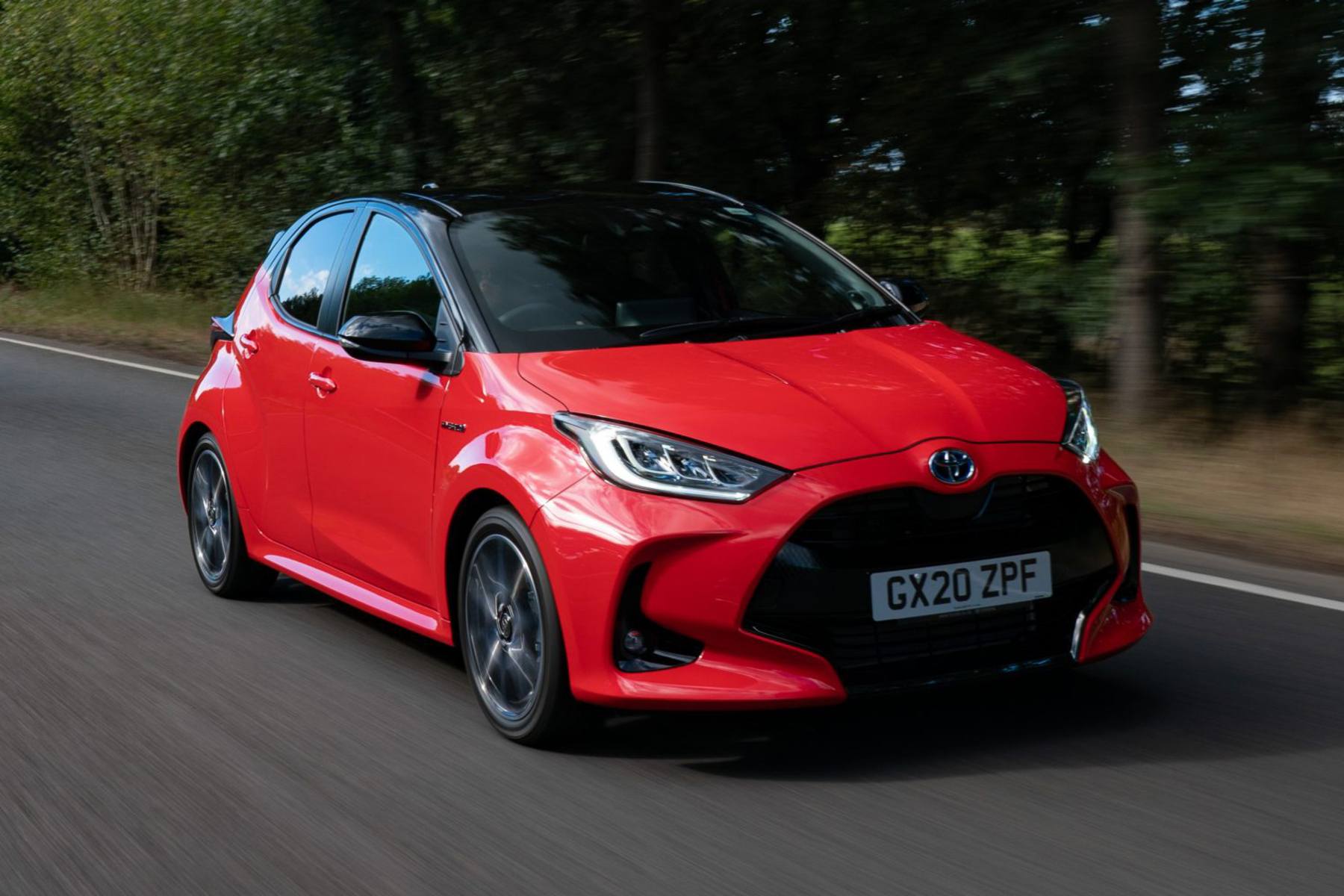 Toyota Yaris
The Toyota Yaris is a small car that comes as standard with a hybrid drivetrain. This affords it exceptional fuel economy in everyday driving, thanks to an ability to run frequently in pure electric mode. The car does all the work for you, and owners often barely notice the petrol engine cutting in and out. However, they may be surprised at a dashboard readout that shows more than half an average trip being driven as a zero-emissions EV. The latest Yaris is a sporty-looking car, with muscular wheelarches like a hot hatchback. A roomy interior belies its compact exterior dimensions, too.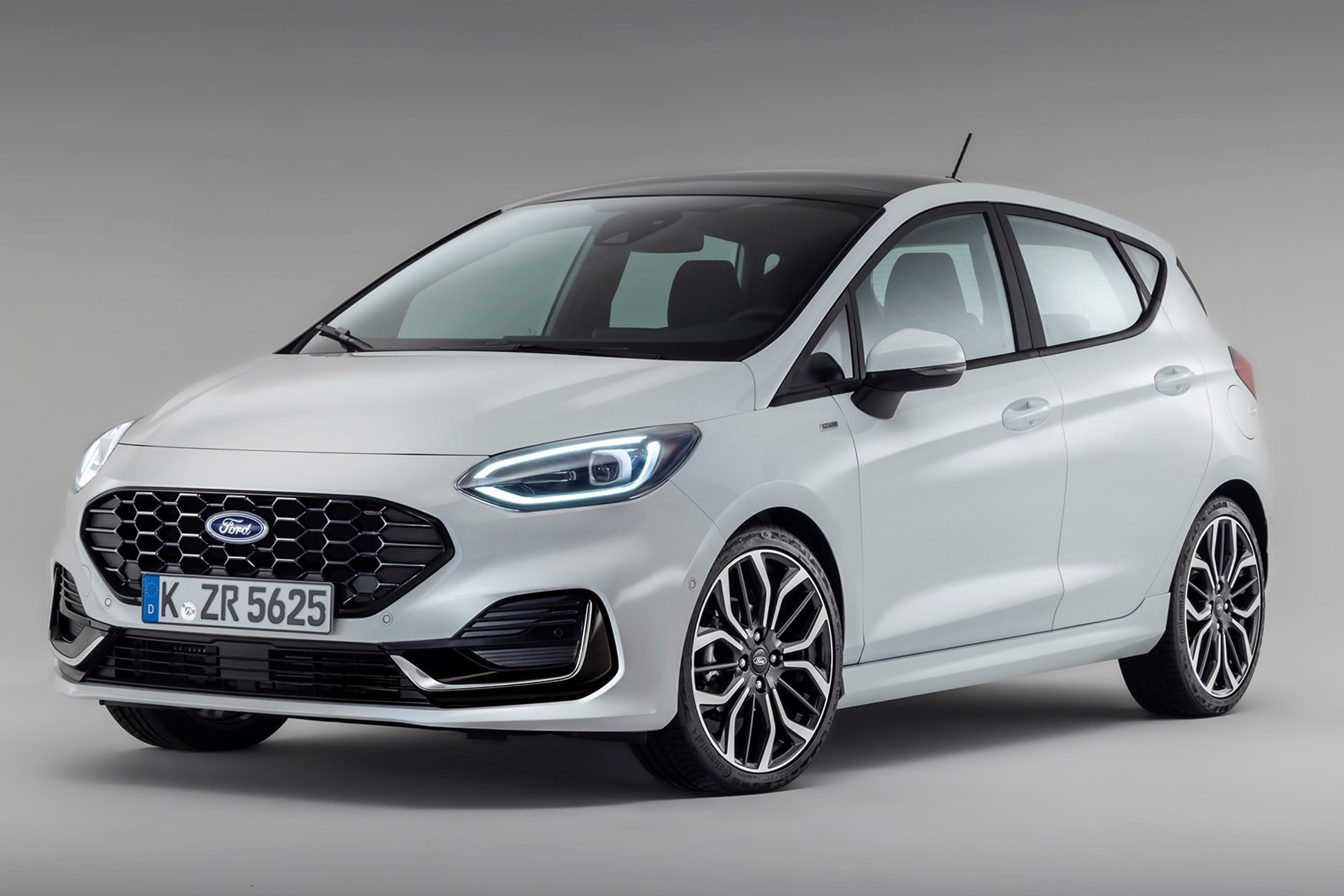 Ford Fiesta
The Ford Fiesta is a perennial best-seller in the UK, and has been a bit of a British go-to for years. The answer to so many small car questions is 'Fiesta', as the famous Ford is effortlessly practical, cheap to run and simple to sell on when the time is right. It's also a dream to drive, with pitch-perfect handling and an effervescent range of engines, including an ever-growing line-up of mild hybrid motors. Ford is rolling out a facelift for 2022, which aims to grab back the Fiesta's title of Britain's best-selling car. However, the firm will have to look at prices to fully succeed here: the Fiesta isn't as affordable as it once was.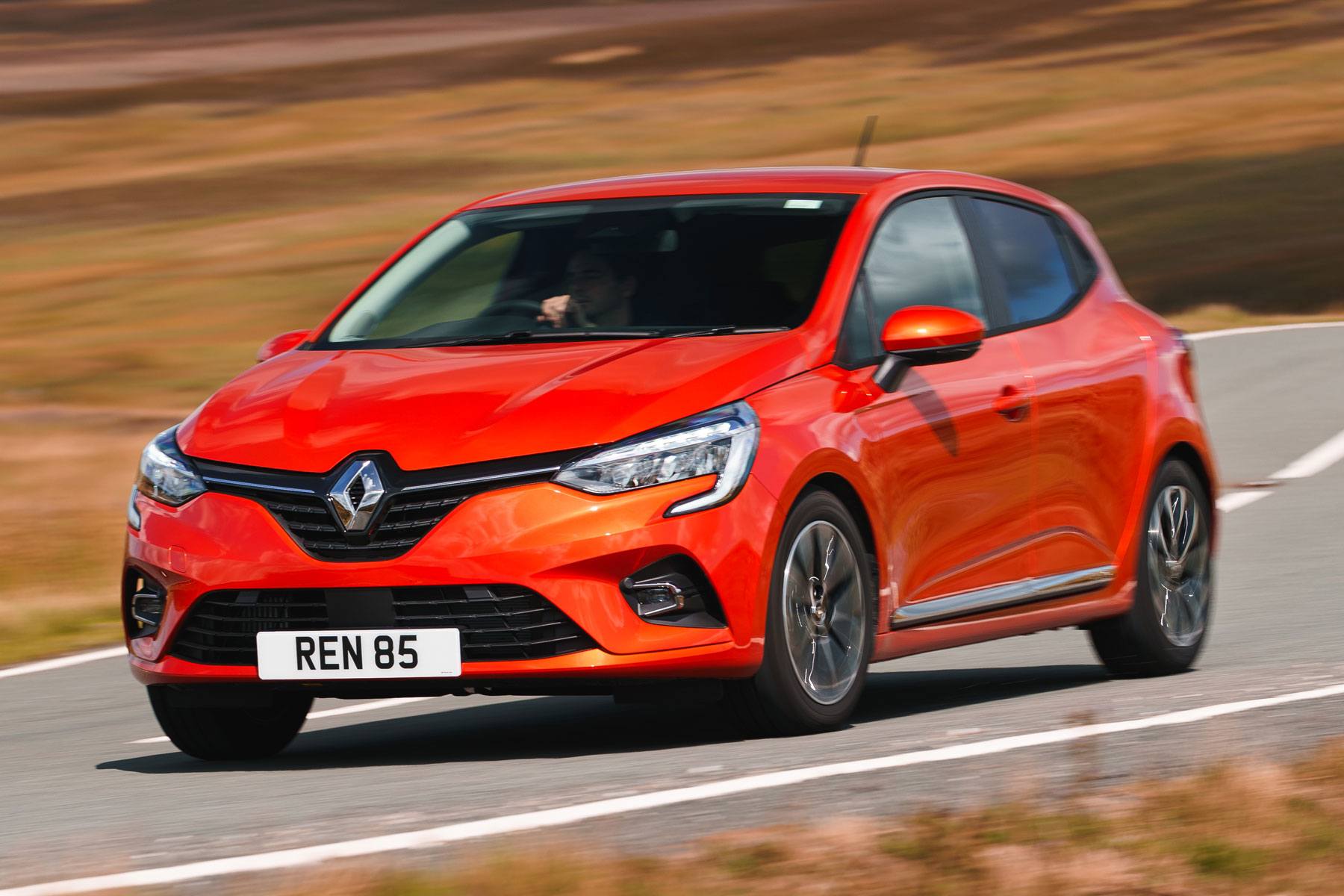 Renault Clio
The Renault Clio is a well-loved supermini with a fashionable image. The latest model has smoothly curvaceous lines and an upmarket appearance, even in basic Iconic Edition grade. Every Clio has diamond-cut alloy wheels, air conditioning and dark-tinted rear glass, plus a Tesla-style portrait-format touchscreen. You can't buy a Clio hot hatch anymore, but you can buy a sporty-looking one, called R.S. Line. The Clio drives with panache and is comfortable on city roads, while its efficient engines sip fuel, particularly the TCe turbo motors. You can also now buy a hybrid Clio, called E-Tech, which combines a 140hp output with the ability to run in pure electric mode.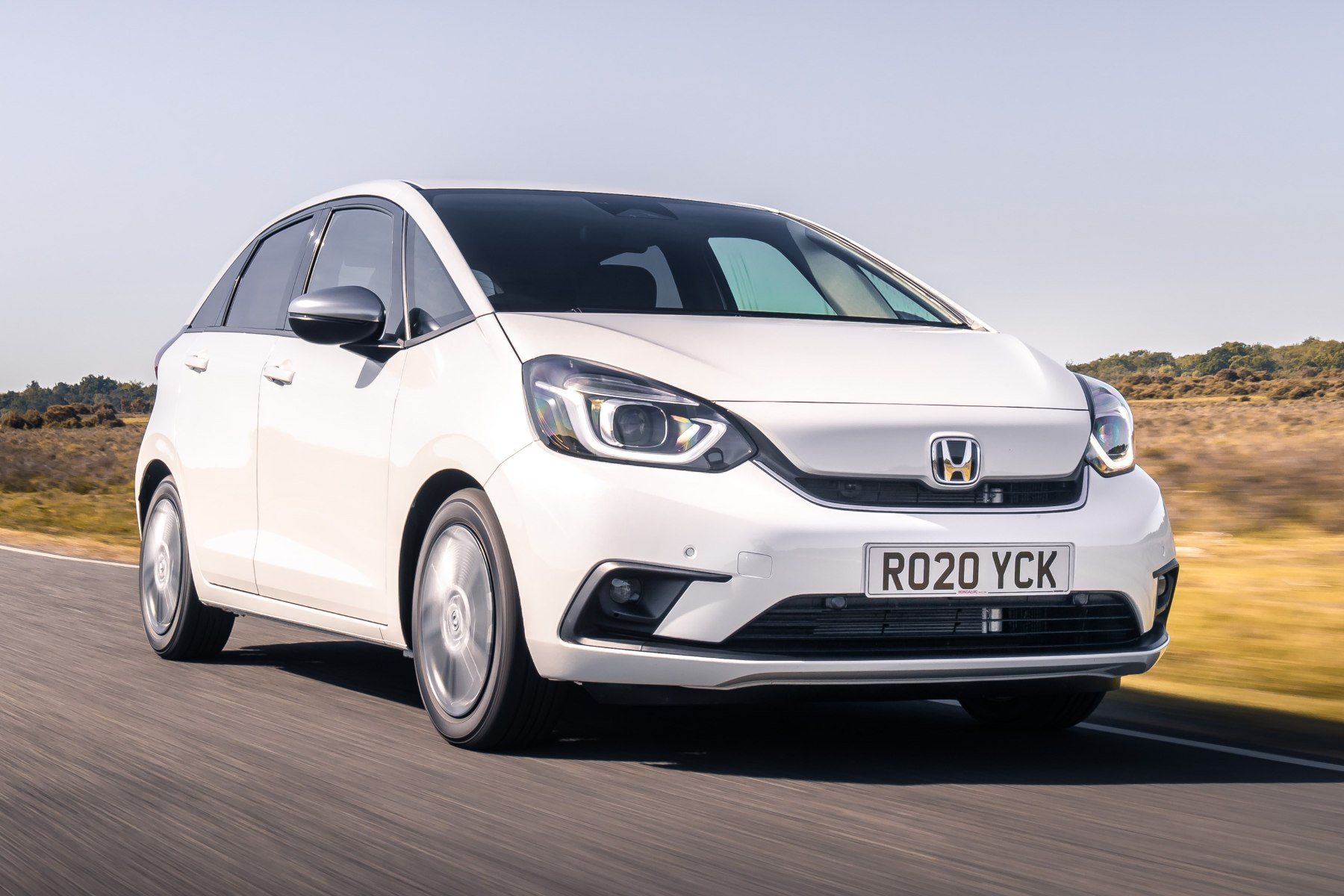 Honda Jazz
The latest Honda Jazz has become hybrid-only, labelled e:HEV, as the Japanese company builds out its electrification strategy. The ingenious twin-motor system allows it to run regularly as a pure electric car, even at motorway speeds, which leads to excellent real-world economy and low emissions. A super-roomy interior is another Jazz USP, with terrific space for passengers and a decent boot that expands further courtesy of clever flip-up 'Magic Seats'. The Jazz has been given a real lift in terms of quality, and its infotainment system is slick. We should also give a special mention to the unusual windscreen pillars, which open up an almost panoramic view ahead.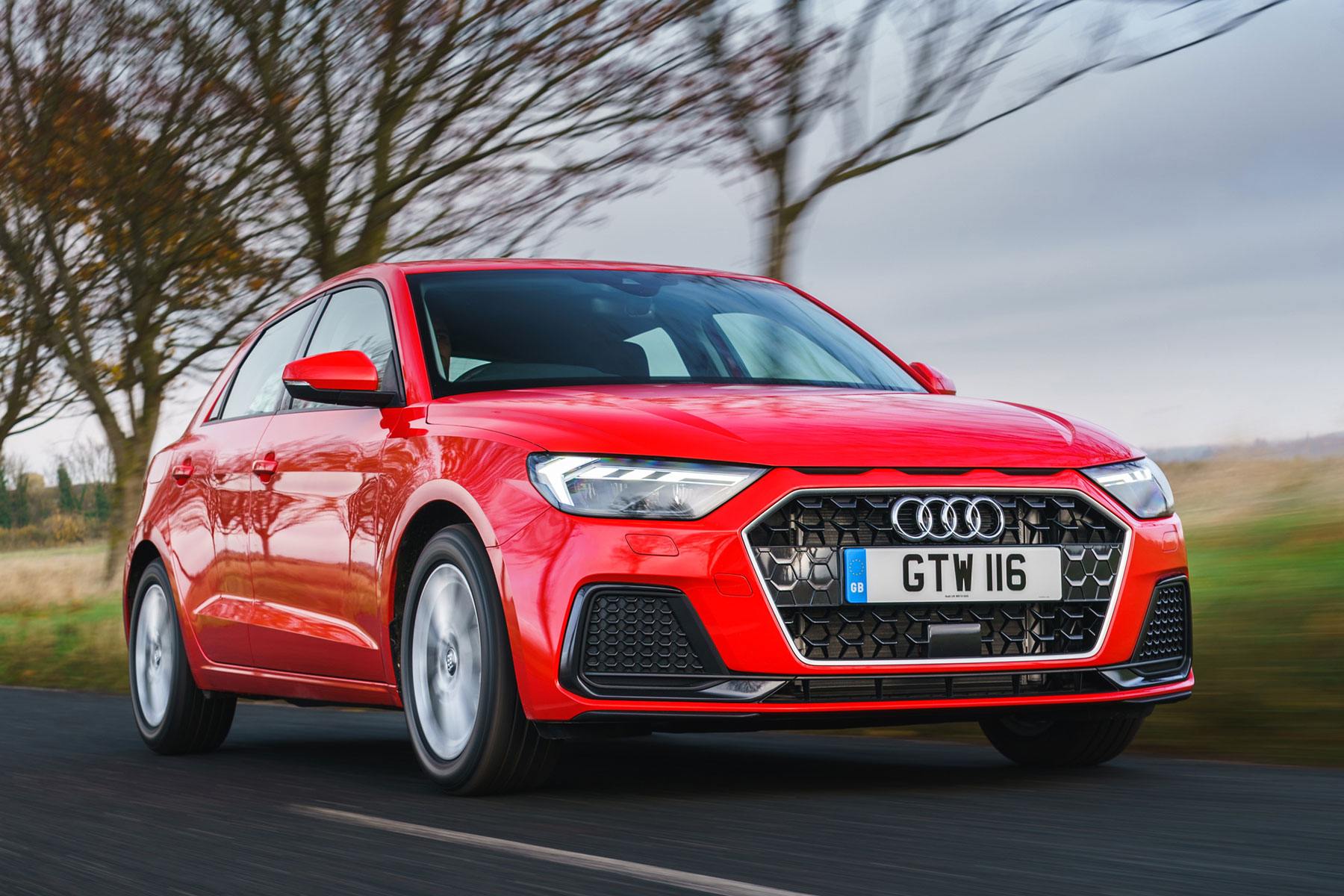 Audi A1
The Audi A1 is a premium small car that aims to replicate the appeal of this desirable German brand. It certainly looks the part, with its bulging, squared-off wheelarches, and we love the air intakes above the front grille that reference the legendary Audi Quattro. It's also exciting inside, with an edgy look that's focused around two high-resolution screens. Audi build quality is excellent – there's a real feeling of integrity here – yet it's spacious enough for four or five people, and has a decent boot. The engines are smooth and efficient, with easygoing performance to match the A1's sophisticated feel.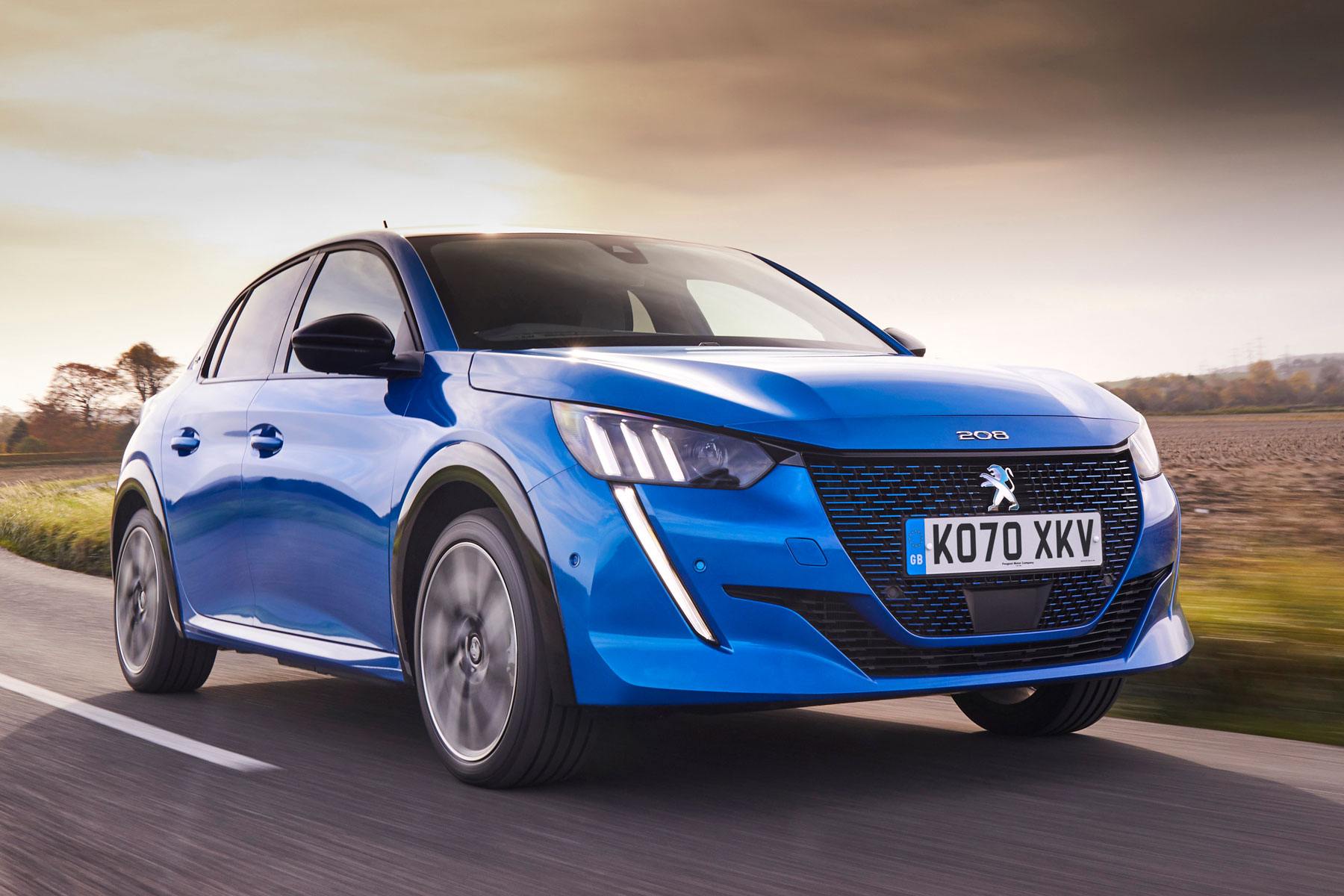 Peugeot 208
The Peugeot 208 is yet another distinctive small car from the French brand. It has a lovely squat stance, with an eye-catching front grille that gives it an assertive face. Inside, it's even more distinctive, thanks to the unique Peugeot i-Cockpit layout that combines a tiny steering wheel and open-plan instrument panel (you can even get a 3D display). It's a really driver-focused car, enabling motorists to make the most of its fun handling and enjoy zippy performance from the 1.2-litre turbo petrol engine. You can also get a pure electric version, the e-208, which has a healthy driving range of 225 miles. Peugeot dealers have clever usage calculators to help work out if it would be right for you.
What is the cheapest best small car to buy?
The cheapest small car you can buy is the Dacia Sandero – and by a clear margin. Prices start from less than £12,000, and even that is enough for a new car with air conditioning and electric windows. Because the Sandero is so very affordable, most buyers move up the range to get more goodies for their money. Even then, however, the sale price will work out cheaper than many entry-level alternative small cars.
What is the most reliable small car?
Dacia is a highly rated brand for owner satisfaction, showing you don't have to compromise by picking the cheapest small car. Nonetheless, the best small cars for reliability are the Toyota Yaris and Honda Jazz, two ultra-dependable machines that owners report virtually no problems with. It's fair to say that no small car today is particularly unreliable, as car manufacturers have developed and honed these very popular vehicles with great success.
Which is the safest small car?
There are some very highly rated small cars for safety according to crash-test organisation, Euro NCAP. One of the best small cars in recent years is the Toyota Yaris, while the Honda Jazz also scores very highly thanks to features such as a central airbag. The only small car to spring a surprise in Euro NCAP tests recently was the Dacia Sandero, which scored a below-par two stars. This was mainly due to its lack of standard safety assistance tech.