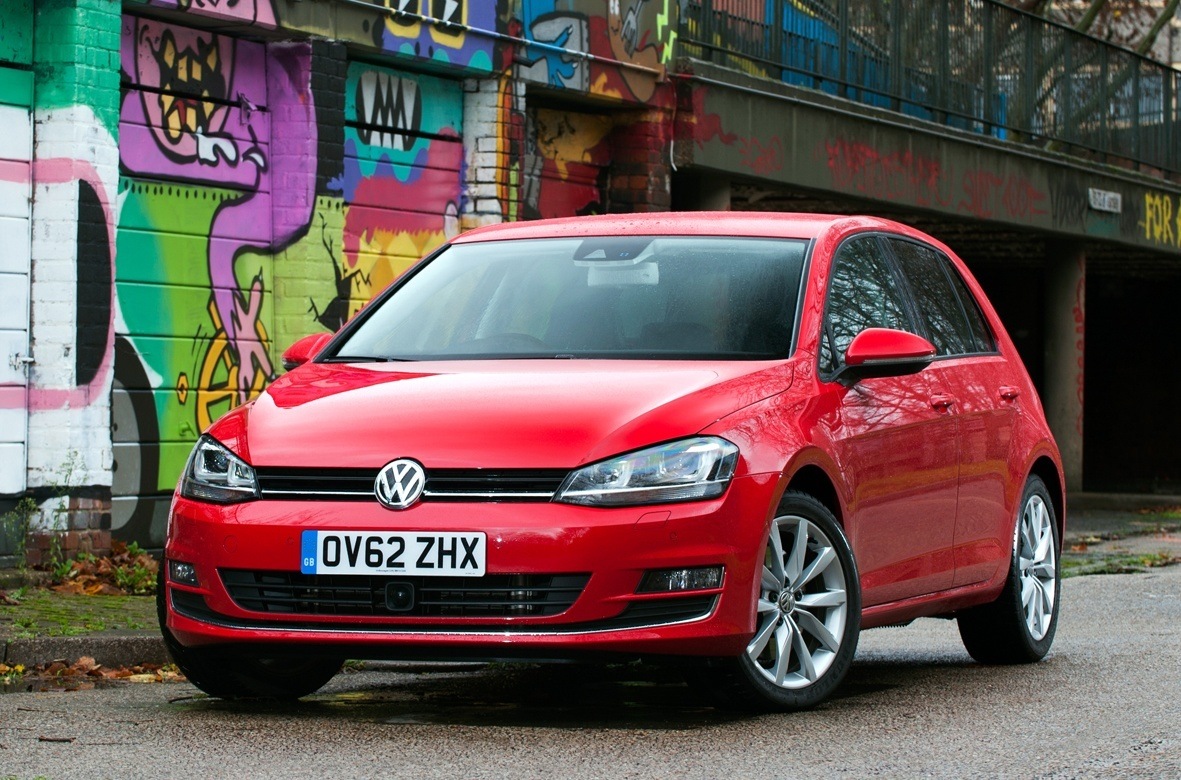 You can't have a two-seat sports car if you have a family. If you do, it will simply never get used. There's shopping that needs to be done, the children have school to attend, and you have a workplace that needs commuting to. The days of selfish sports cars are over, at least for a while.
Luckily, the best used family cars have your back. They're all generally reliable and robust, guaranteeing everyday family motoring without the risk or hassle of a breakdown. They should also be cheap to insure, cheap to fuel and cheap to service.
Still, some offer a little bit more – a sporty flagship that lifts the whole range. If you can stretch to a regular version, you might just be able to get into the hot hatch halo car. Particularly if you trade in that sports car for something just as thrilling.
The 10 cars we're looking at are some of the best family cars you can buy. But they are also models with something spicy at the head of the line-up. Use this list as both a guide to fuss-free family life, but also something to help you dream…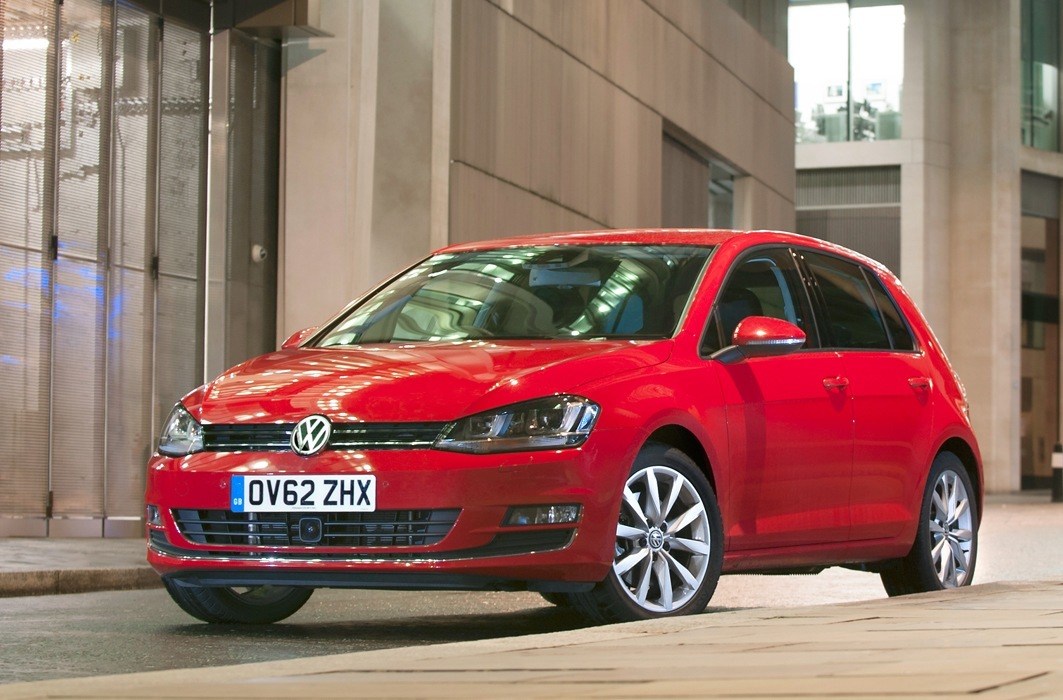 Volkswagen Golf
The Volkswagen Golf has been a top-notch family car choice since the 1970s. It offers a winning combination of spacious practicality, low running costs and a touch of cut-above quality. It feels just that little bit more premium than its mainstream rivals. The Mk7 Golf, sold between 2013 and 2020, is one of the best versions ever, particularly following the 'Mk7.5' facelift in early 2017. The TDI diesels were popular when new – go for the 1.6 TDI – but don't discount the TSI petrol engines. Then, of course, there are the GTI and Golf R range-toppers, the latter serving up more than 300hp for grippy all-wheel-drive performance and fun.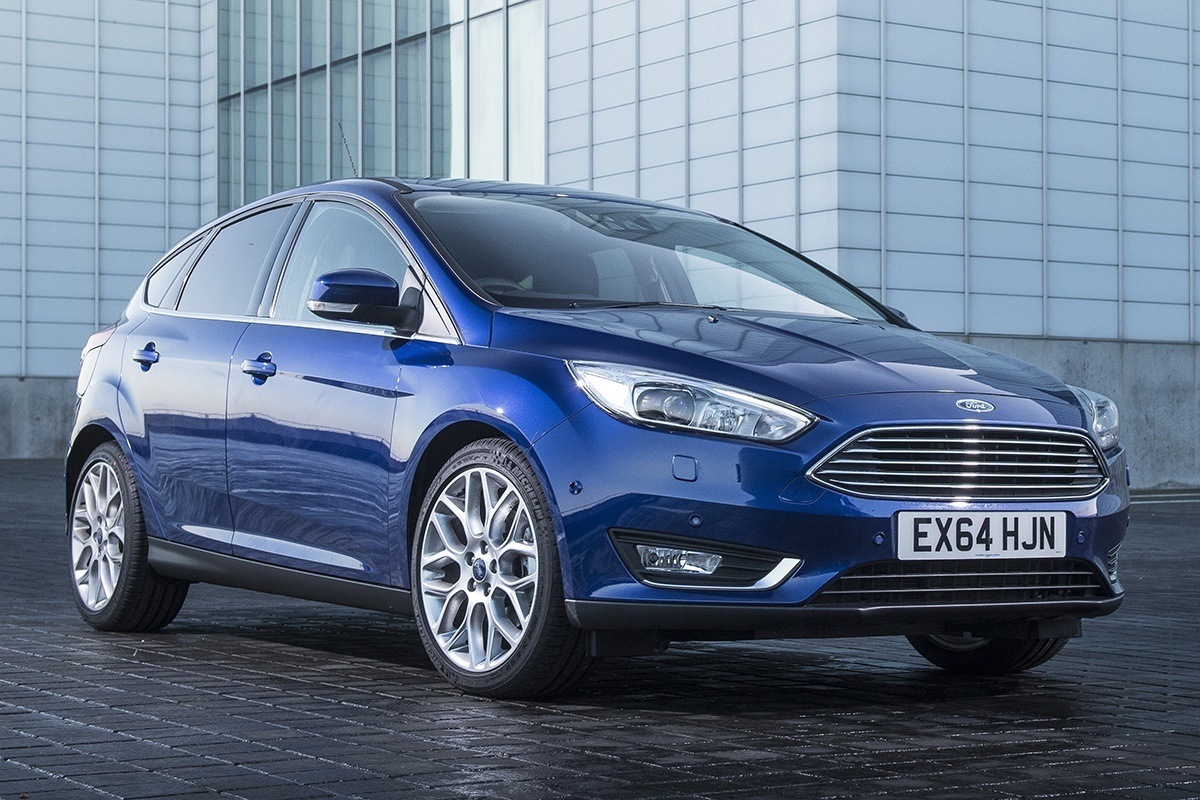 Ford Focus
The 2014-2018 Ford Focus was a heavily updated version of its predecessor, with all the gremlins ironed out to make it more appealing than ever. It gained a smart-looking new front end, including an Aston Martin-style grille. By now, although diesel was still popular, Ford's 1.0-litre Ecoboost petrol engine formed the core of the range. And what a great engine it is, with a super-smooth nature and, if you take it steady, good fuel economy. The Focus is cheap to maintain and insure, too. Performance fans could pick the ST hot hatch, or the legendary Focus RS –a car so good it has already stopped depreciating on the used market. Buy one today and you simply won't lose.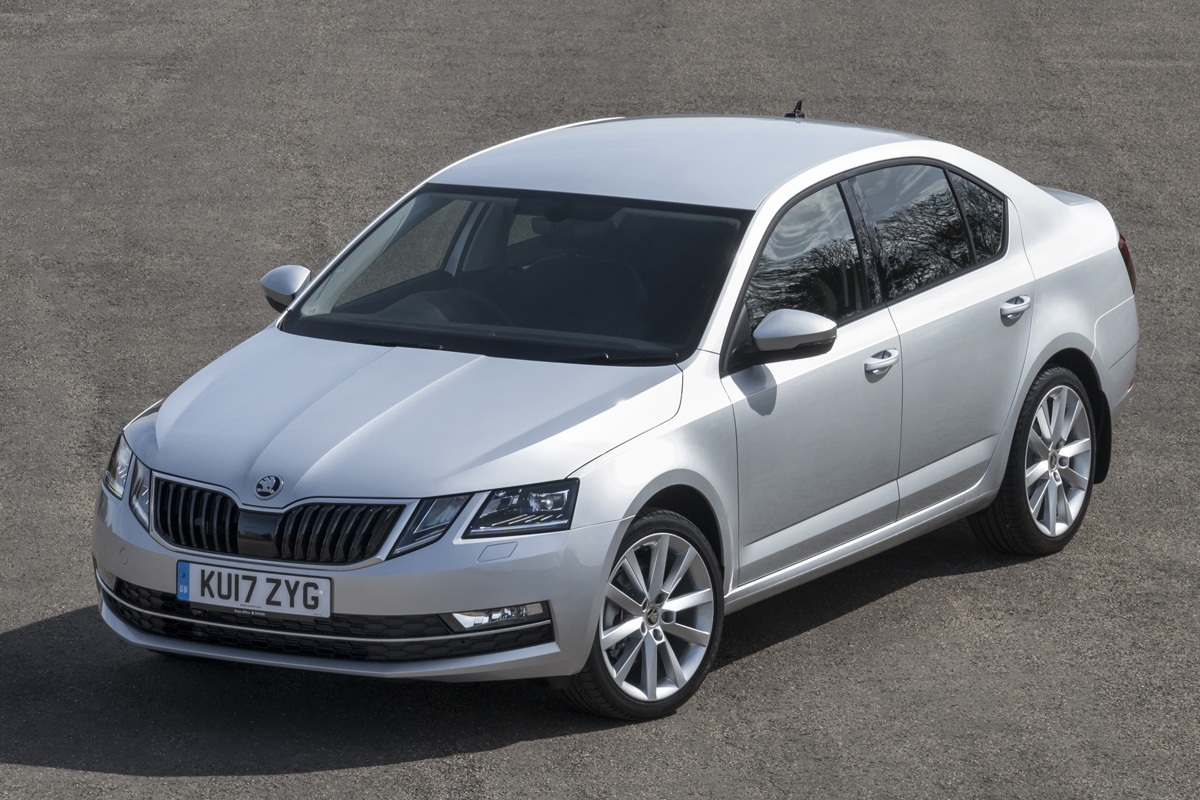 Skoda Octavia
The Skoda Octavia is the most spacious of our best used family car contenders. It has a roomy interior and a genuinely enormous boot. We like the good-value prices the 2013-2020 version now commands. The car was facelifted in 2017, gaining distinctive new headlights and even more equipment inside. Diesel engines sold well, but if you're looking at later cars, we'd err towards the 1.0-litre and 1.5 TSI engines, which also deliver impressive fuel economy. If you want even more, the sporty vRS has plenty of appeal. It came in both 2.0-litre TDI diesel and TSI petrol guises, with the former offering surprising fuel efficiency and the petrol model being a close match for a Golf GTI.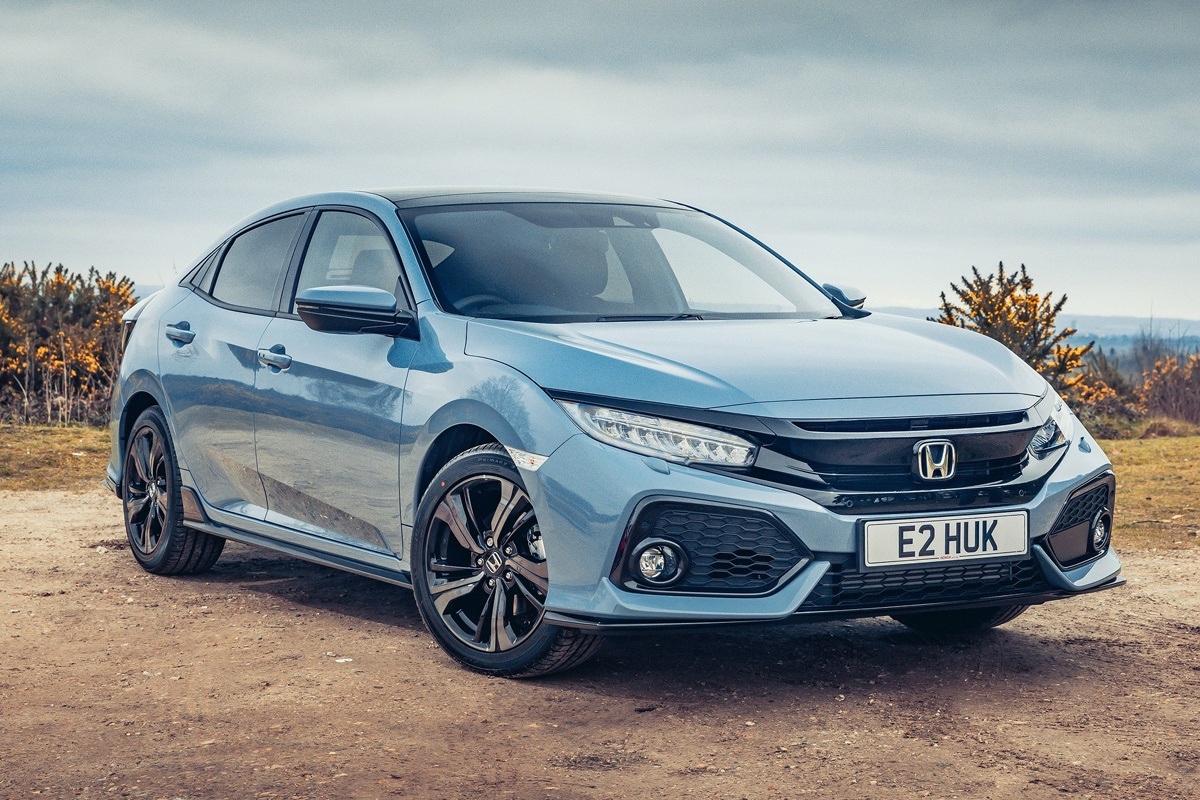 Honda Civic
The new-for-2022 Honda Civic is going all-hybrid, making the previous 2017-on version the last to offer pure petrol or diesel engines. In either 1.0-litre or 1.5 petrol guises, it's a delight, with its extremely smooth performance and fine fuel economy. The 1.6 i-DTEC turbodiesel is refined as well, and very efficient. The low-slung Civic has a sporty appearance and feels enthusiastic from behind the wheel. Passengers will also enjoy decent space (as the driver grapples with Honda's baffling infotainment system). The range-topping model is the brilliant Civic Type R, with upwards of 300hp from its 2.0-litre VTEC engine and more spoilers, splitters and aero devices than a Formula 1 car.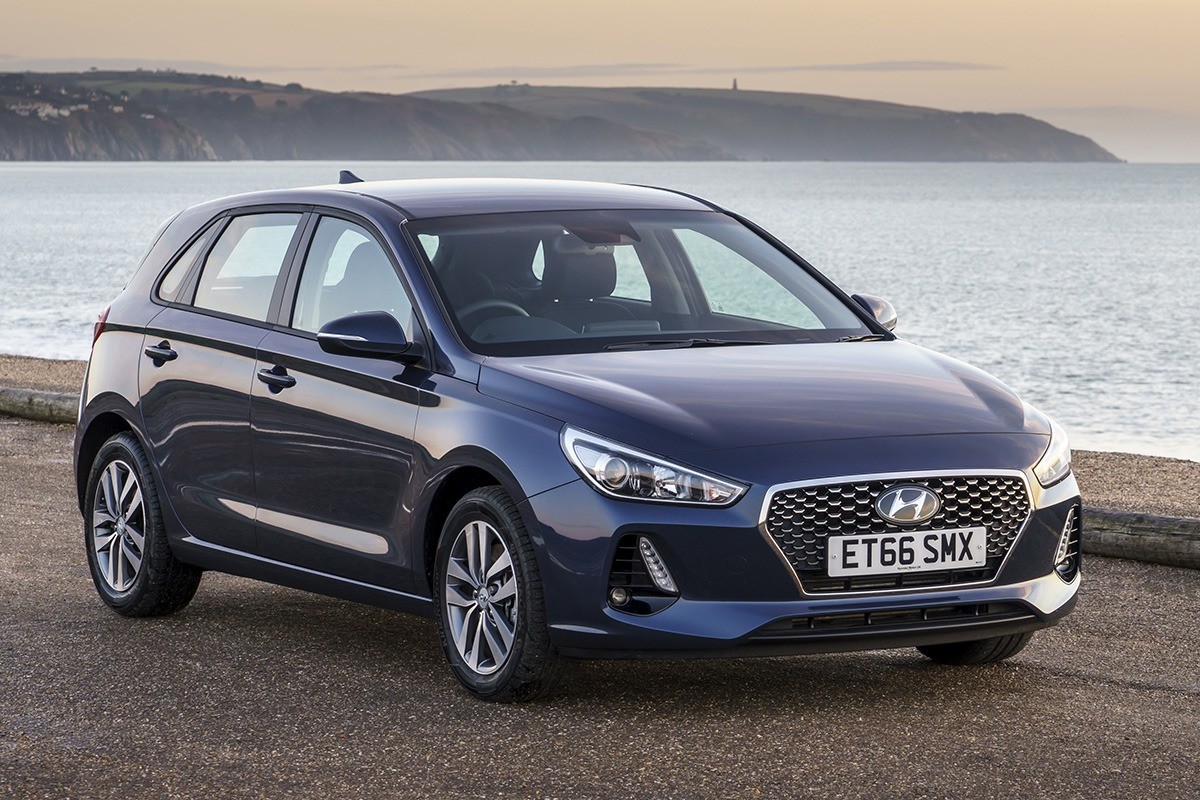 Hyundai i30
The Hyundai i30 is a family hatchback that flies somewhat below the radar. The current model was launched back in 2017, boasting smart and uncontroversial lines for those who want a tidy-looking car that should age well. Good interior quality and excellent refinement give it a Volkswagen Golf-like feel on the road, enhanced further by generous equipment levels on all models. Buyers tend to prefer the turbo petrol engines, either 1.0-litre or 1.4 (the latter since replaced by a 1.5). As for performance car fans, they only have eyes for the 280hp 2.0 turbo in the i30 N. This is a terrifically entertaining car with pin-sharp handling and the sort of verve through the bends that only the greatest hot hatches possess.
Audi A3
The previous-generation Audi A3 doesn't look like a car that was launched back in 2012. You'd never believe the earliest used examples are now a decade old, such is Audi's excellent build quality, fit and finish. This means they are potentially great used buys, as even an affordable high-mileage example will still feel special. Audi offered an array of petrol and diesel engines – and even an early plug-in hybrid, called the e-tron – with the 1.6-litre TDI diesel and 1.4 TFSI petrol proving most popular. There was a rorty S3 'executive hot hatch' with quattro all-wheel drive and, fastest of all, the astonishing 2.5-litre five-cylinder RS3. The hyper-hatch is a surefire modern classic.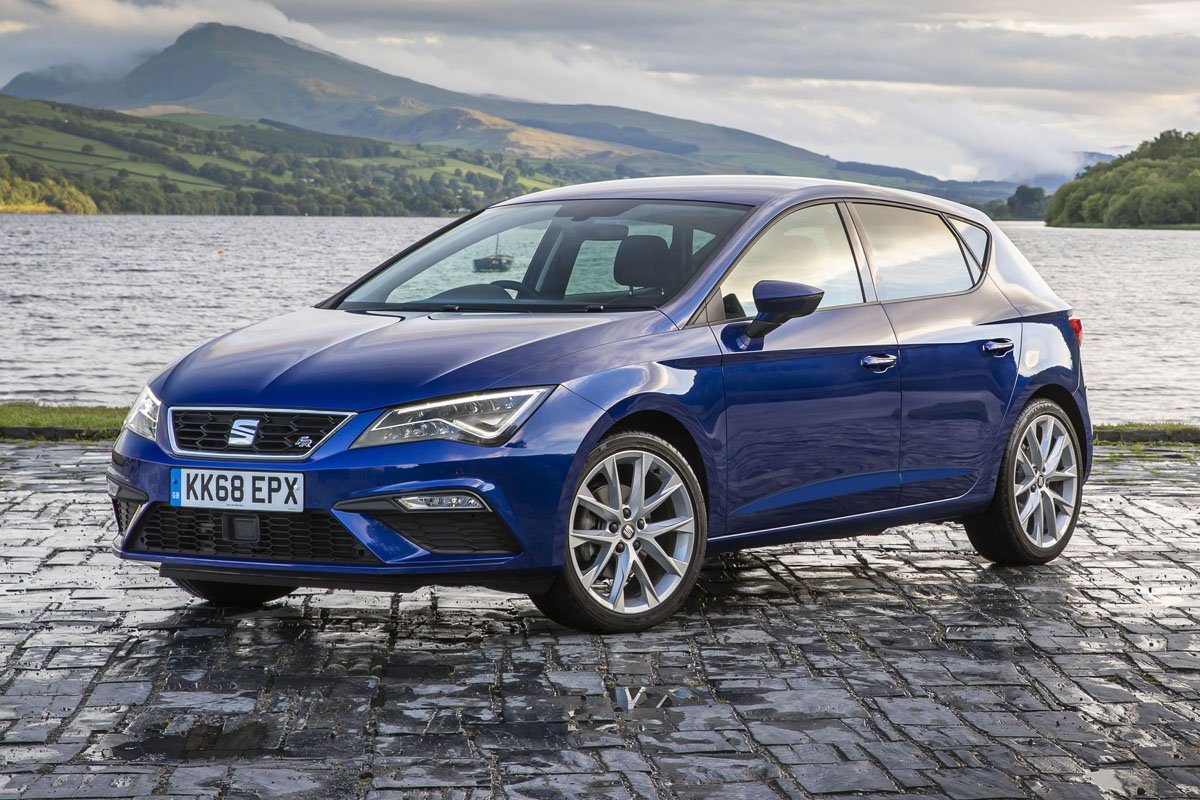 SEAT Leon
The previous-generation SEAT Leon is another used family car that is ageing well. Launched in 2013, it boasted plenty of the quality and refinement seen in its sister car, the Volkswagen Golf, but for more affordable prices and with better levels of standard equipment. You could get it as a three-door hatch, but the five-door model sold best – particularly in stylish FR trim. The Leon was one of the first cars to offer high-intensity LED headlights, and they're worth looking out for today. Fuel-saving petrol engines are preferred, and while the range-topping Leon Cupra won't save you much fuel, up to 280hp means that will be the last thing on your mind. It's a really entertaining high-performance family express.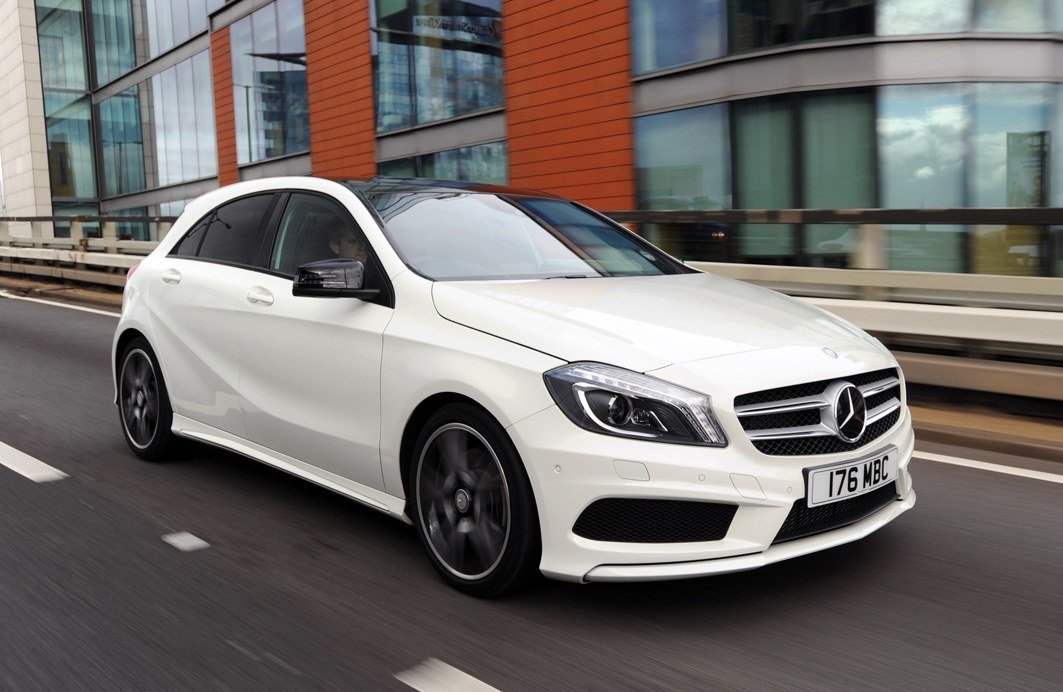 Mercedes-Benz A-Class
The athletic-looking third-generation A-Class was a breakthrough for Mercedes-Benz after two worthy-but-dull MPV-style models. It caught the attention of youthful buyers across Europe and helped sales to really take off. It's not as spacious as its predecessors, but OK for young families who want something cool-looking – particularly in AMG-Line trim (although these cars do have a stiffer ride). Revised models from 2015 are even more alluring. All versions of the A-Class have sharp-looking, interesting interiors and, of the engine choices, the strong line-up of diesels sold best. What really made people go 'wow!' was the outstanding A 45 AMG, with an incredible 380hp and an exhaust note to match.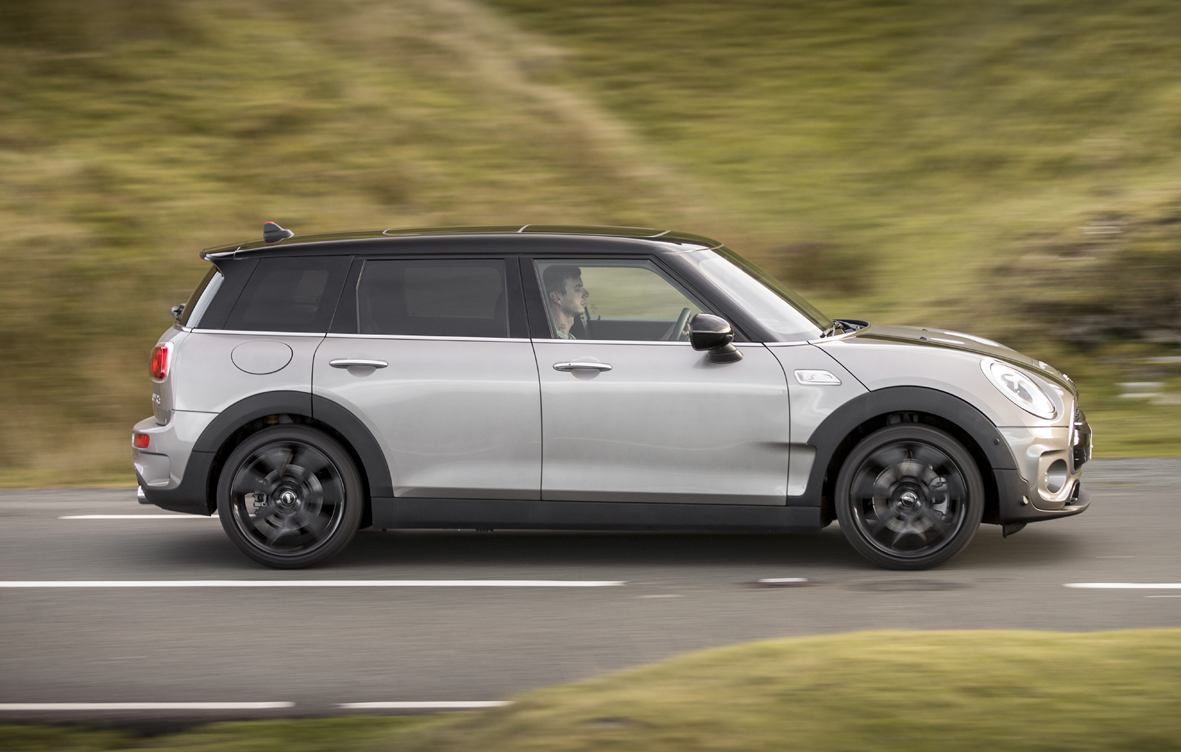 MINI Clubman
MINI was very keen to promote the third-generation Clubman as a genuine family car at launch: a similarly premium alternative to the Mercedes-Benz A-Class. This didn't quite work out in practice, for although the Clubman is spacious on the inside, it is more diminutive than family hatchback rivals on the outside. None of them has a boot as easy-to-access as this, though, thanks to the rear 'barn doors'. Few rivals handle this well either, with the MINI 'go-kart feel' in ample evidence. Choose a Cooper or Cooper S and you'll have the performance to match. Or you could go for the full-fat John Cooper Works, with more than 230hp and the option of all-wheel drive.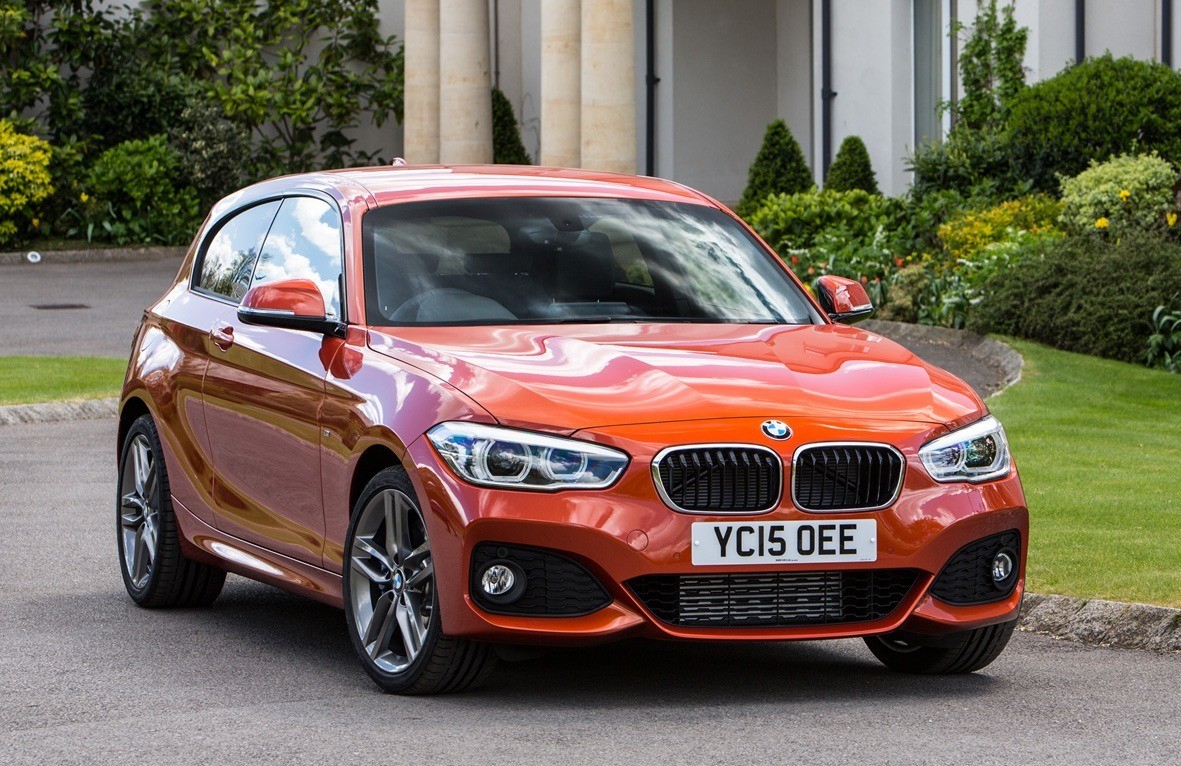 BMW 1 Series
The second-generation BMW 1 Series, sold between 2011 and 2019, was a bit more practical than the original. But it still wasn't class-leading in this regard. Think of it as a car you'd choose if your children are toddlers; teens will refuse point-blank to sit in the back. This apart, it's a very appealing car, with sporty good looks, a racy BMW-grade interior and a superb range of engines. All of them, be they diesel or petrol, are top-notch, with strong performance and impressive fuel economy. The 1 Series handles extremely well, with the unique draw of rear-wheel-drive balance. The ultimate models are the six-cylinder M135i and M140i, which are dream drives you'll probably never want to sell.
Which is the best used car for a family of 5?
If you have a family of five people, space will be of paramount importance. Look no further, then, than the Skoda Octavia. It has a huge boot, and this doesn't come at the expense of rear-seat passenger space. Practical touches abound inside and, if you don't need to carry anyone in the rear, simply fold the seats flat for something akin to an estate car. It is easily larger than any other contender in the used family car class.
Which is the cheapest used family car?
If you're looking for a more affordable family car, you need to look beyond the premium badges of Audi, BMW and Mercedes-Benz. Instead, consider more mainstream makes such as Skoda, Kia and Hyundai. None of the contenders here are genuinely bargain-basement cars, though – the best used family cars don't crash in price and leave you out of pocket. This means that, although you'll spend a bit extra to buy them, you won't lose out when the time comes to sell.
Are used family cars reliable?
Family cars are among the most well-developed models on the market. They are engineered to be extremely dependable and robust, generally offering good reliability and being free from niggles, faults or breakdowns. Some models are particularly reliable: Kia and Hyundai have a good reputation, as do BMW and Mercedes-Benz, while fleet favourites such as the Volkswagen Golf and Ford Focus are popular with company car managers for a good reason.