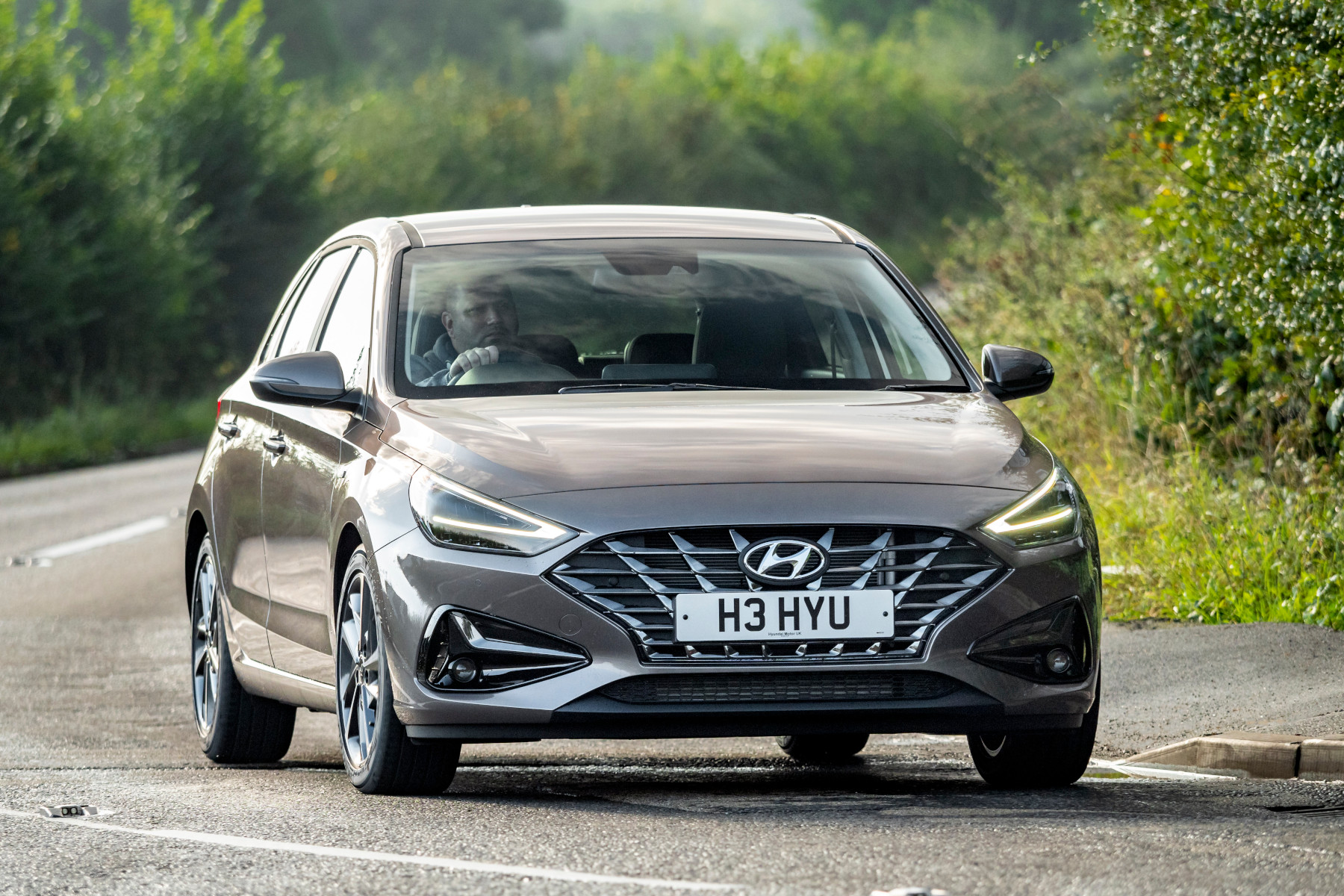 If there's one must-have attribute motorists can agree on when choosing their next car, it's reliability. If one person wants the best economy and another wants ultimate power, they will both agree that their favoured car must be reliable.
An unreliable car is an undesirable car, and a real headache. Loss of faith in its ability to complete a journey saps goodwill. You start to become alert to every squeak and rattle, just in case it leads to something worse.
In contrast, the most reliable cars are faithful friends that will be on your side no matter what. Even in the worst weather, or when driving on the most challenging roads for hour after hour, they will keep on running like clockwork. They are cars you absolutely can rely on.
Nobody wants a car that keeps on breaking down. So here is our guide to 10 of the most reliable cars you can buy.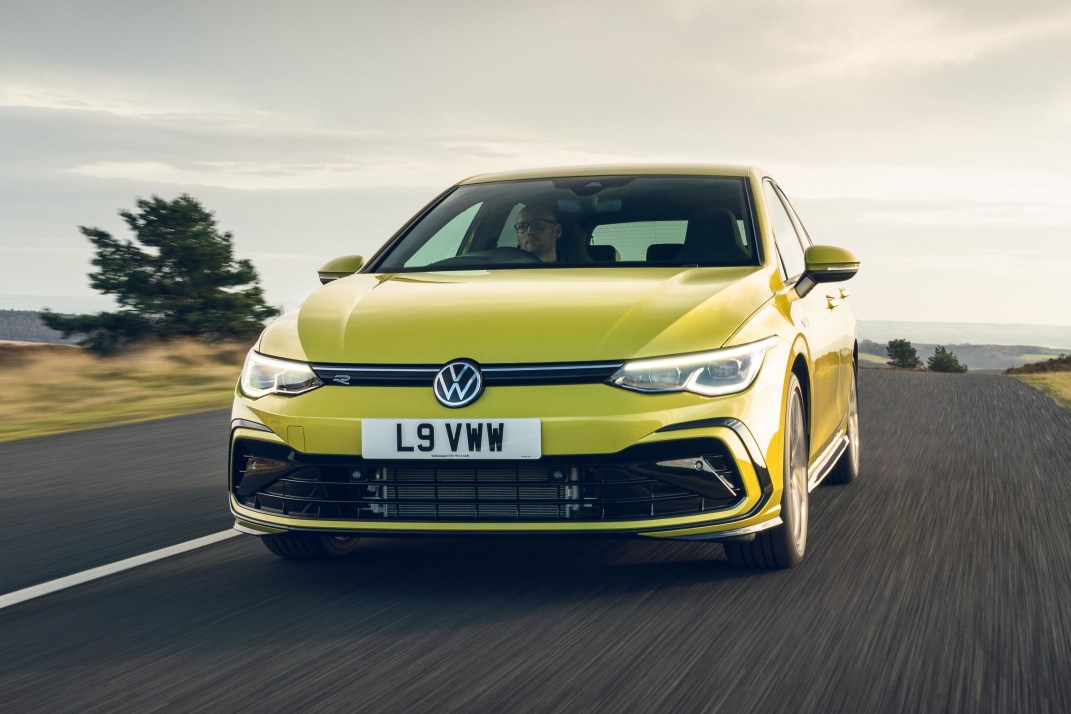 Volkswagen Golf
The Volkswagen Golf is a high-quality choice of family car. It feels that bit more substantial than its family hatchback rivals throughout, with tighter shut lines for its bodywork, more pristine paintwork and a solid feel of integrity inside. This carries through to the dependability of the Golf as well, with well-proven mechanical parts and electronics providing a good level of reliability. The Golf is very safe and assured, so will be a faithful and no-nonsense car to drive your family long distances in. The upmarket finish also means it will be a long-lasting car that won't look tired in years to come.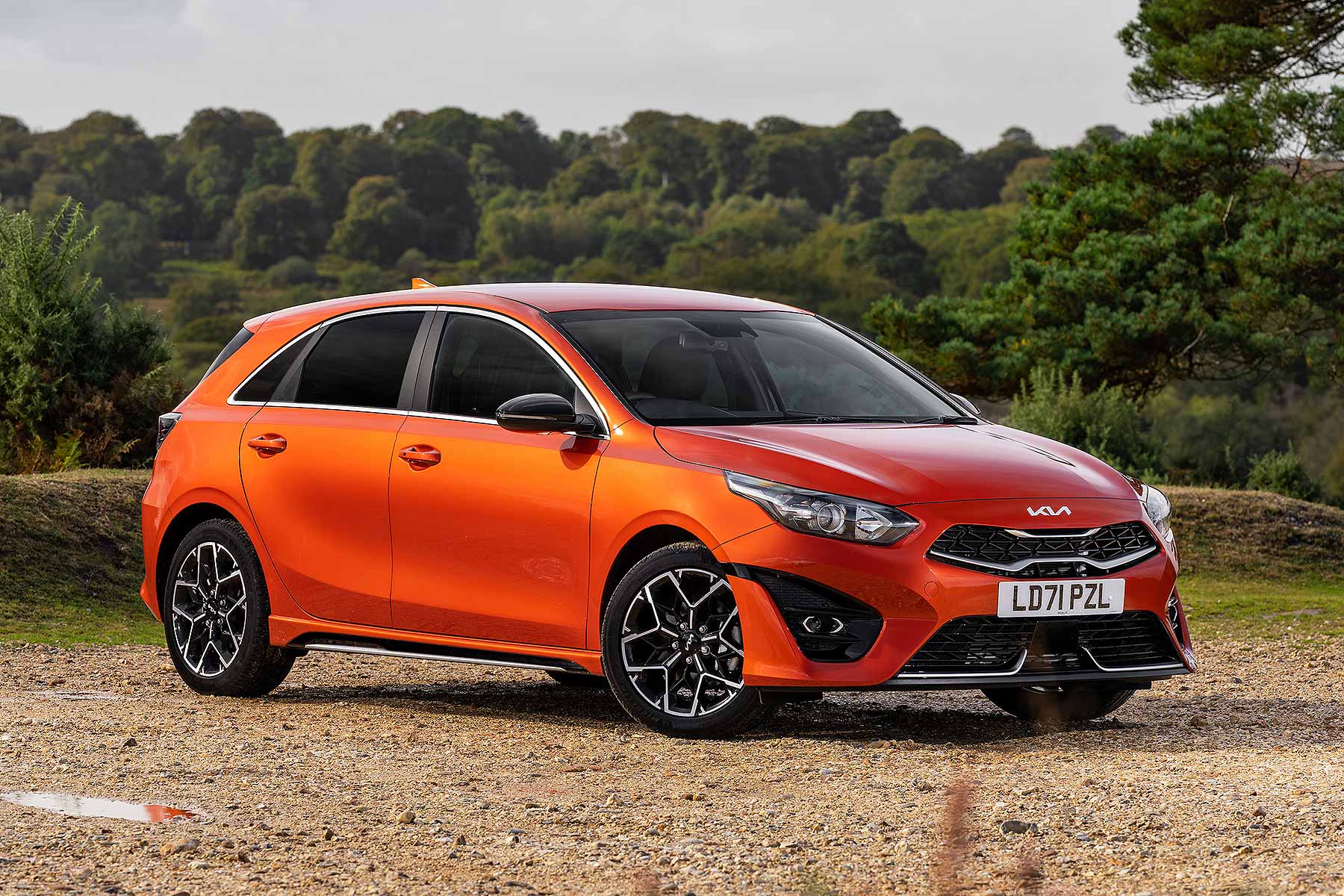 Kia Ceed
You know right away the Kia Ceed is likely to prove a reliable car for families because the Korean firm gives it a remarkable seven-year warranty, valid for 100,000 miles. Owners report high levels of satisfaction with the Ceed, too. It has recently been facelifted, gaining a more dynamic front-end look and the modern Kia logo. Pick from an affordable 1.0-litre turbocharged petrol engine, or a more sprightly 1.5 with 159hp. The Ceed has a good level of standard equipment, and we like the sporty looks of the GT-Line models, while all versions are roomy and well laid-out inside. You can also buy a load-lugging Ceed Sportswagon estate, along with a more stylish ProCeed shooting brake.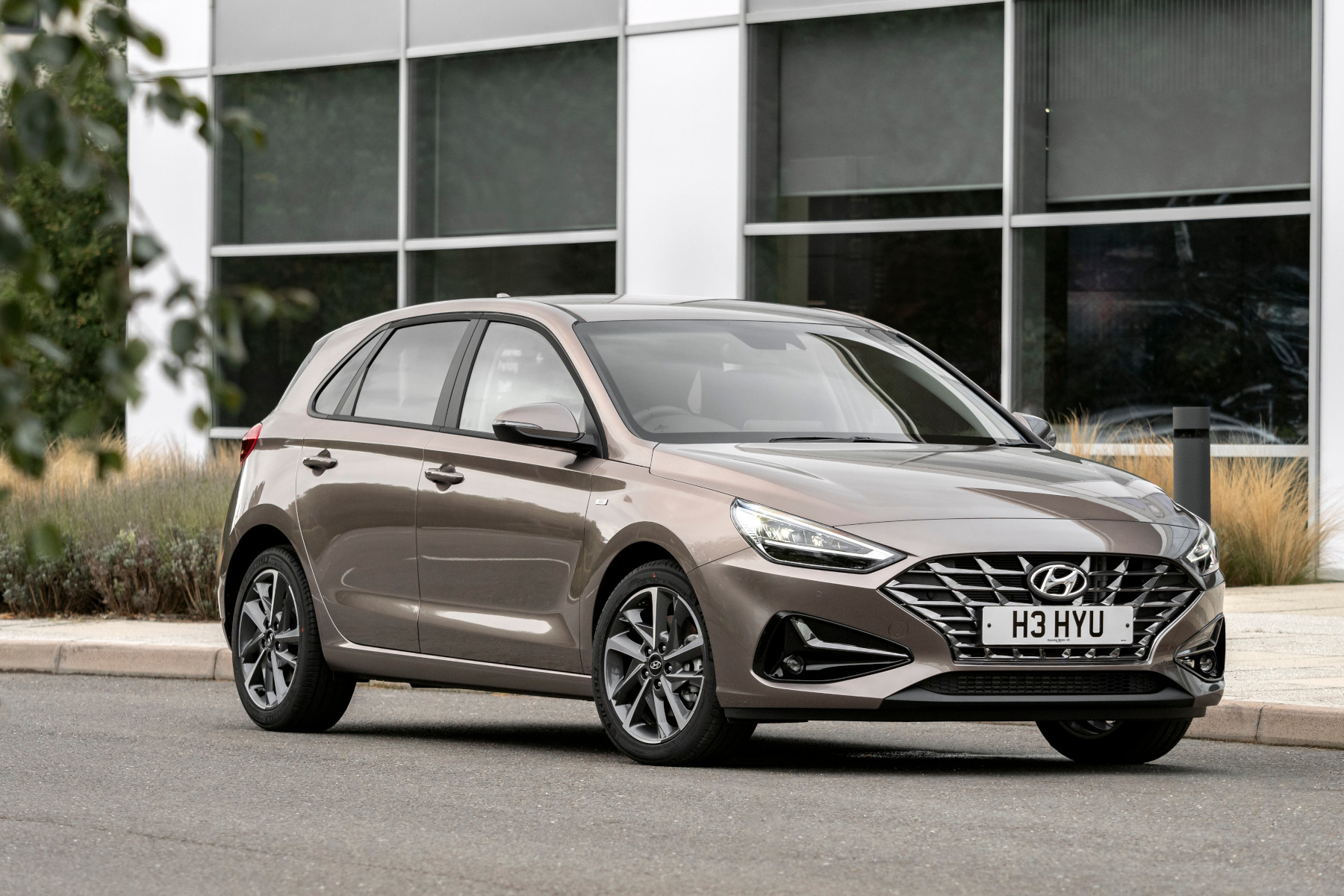 Hyundai i30
The Hyundai i30 is another car that flags up its built-in reliability right away; it has an excellent five-year warranty from new, which comes with no mileage limit. Hyundai has faith that no matter how many miles a year you drive, the i30 will prove reliable – and for five years, it will fix it for free if anything does go wrong. Related to the Kia Ceed, the i30 has a more elegant and upmarket appearance, with smart use of chrome detailing, particularly on higher-grade models. The engine range is now all-petrol, with both manual and DCT automatic gearboxes available, and the sporty-looking N Line has a 1.5-litre engine that produces nearly 160hp. You can also buy the brilliant i30 N hot hatchback, with a thrilling 280hp.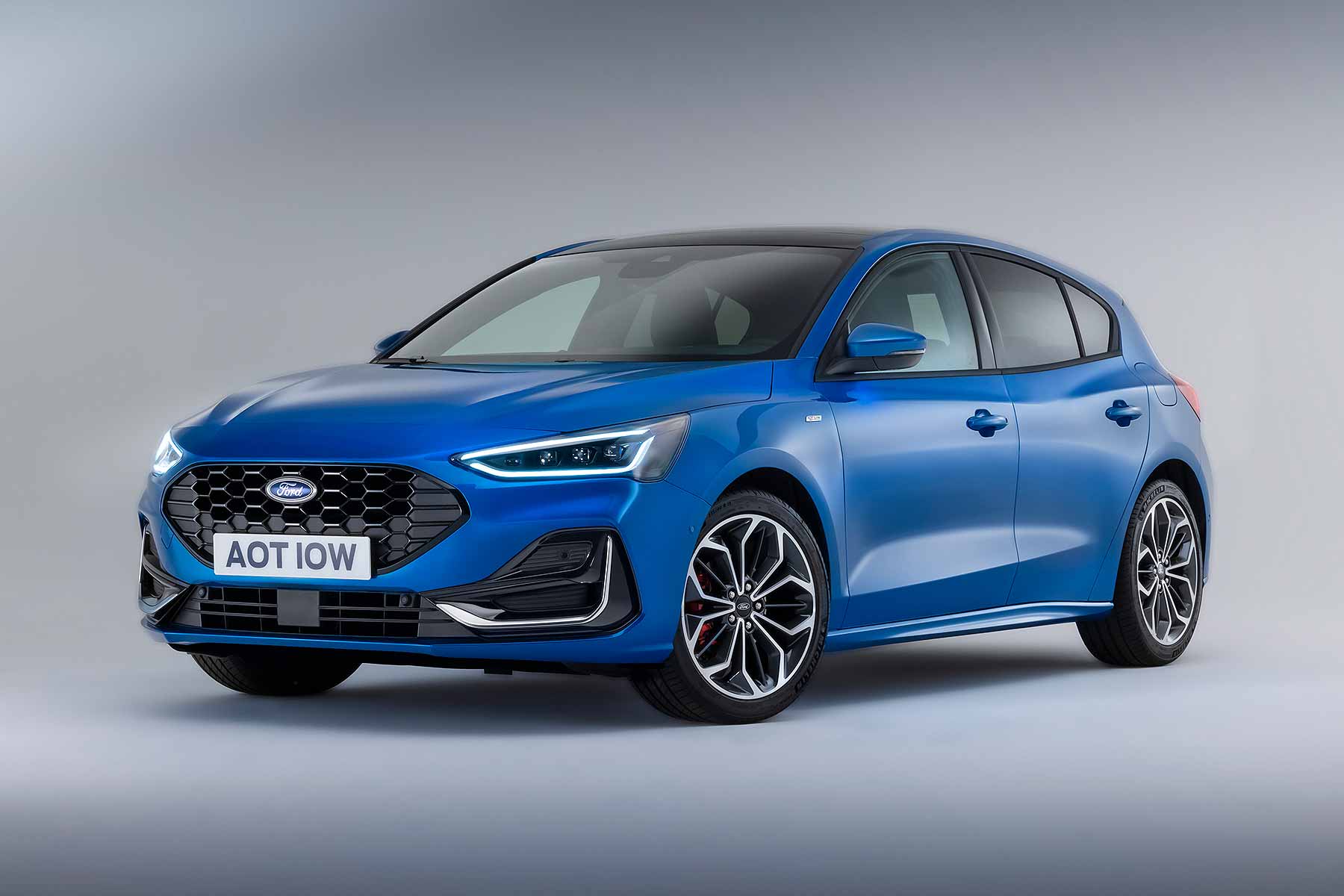 Ford Focus
Ford has just rolled out a facelift for the Focus, which gives the smoothly-curved shape a more dynamic front-end look. Many models have an improved, much larger infotainment system as well. A well-liked family five-door hatchback (and estate), the Focus has developed a great reputation over the years. It's particularly popular with high-mileage company car drivers, who rate its ever-reassuring reliability. The Focus is a fun-to-drive car as well, with dynamic handling and responsive steering. The firm seats and perfect driving position give it an eager feel, while those in the back enjoy a good amount of space.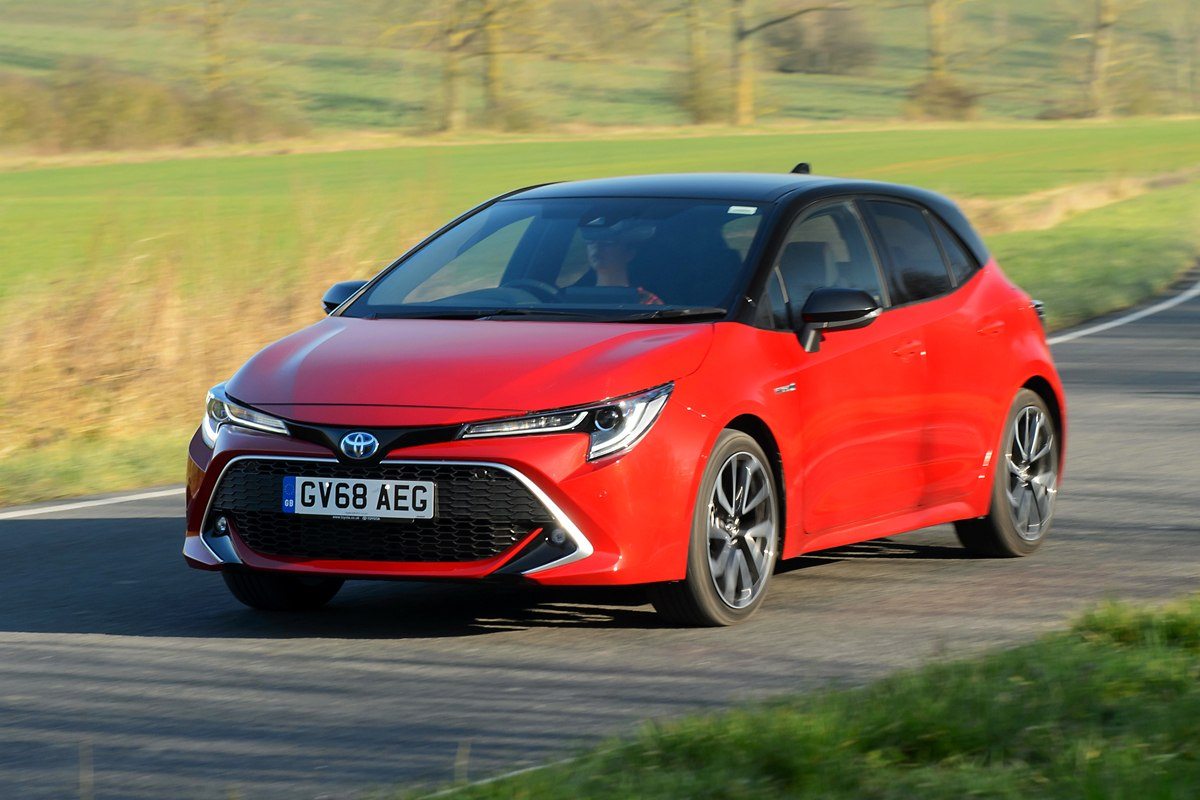 Toyota Corolla
Toyota is a car company renowned for the reliability of all its models. The Corolla is a long-running nameplate that has been a byword for dependability for decades. This latest one remains an exemplar of fault-free motoring, despite coming as standard with high-tech full hybrid technology. The Toyota system is extremely well-proven and not only delivers significant real-world fuel economy benefits, it is almost guaranteed never to go wrong. The more dynamic lines of the latest Corolla are refreshing, as is its driver-focused interior, while the 1.8-litre hybrid engine has now been joined by a higher-performance 2.0 version for those seeking a livelier drive.
Mazda 3
Japanese brand Mazda makes highly dependable cars. Its famous MX-5 sports car is the world's best-loved two-seater, partly because of its sheer integrity, and the reliability genes run through Mazda's other vehicles as well – including the stylish Mazda 3 family hatch. You can sense the precision of assembly just by looking at it, never mind when you get inside and touch the premium trim. This is an exceedingly well-built car, but also one that's fun to drive, with dynamic handling and a particularly vivacious Skyactiv-X motor. It thrives on high revs, but also delivers good fuel economy when you drive more sedately.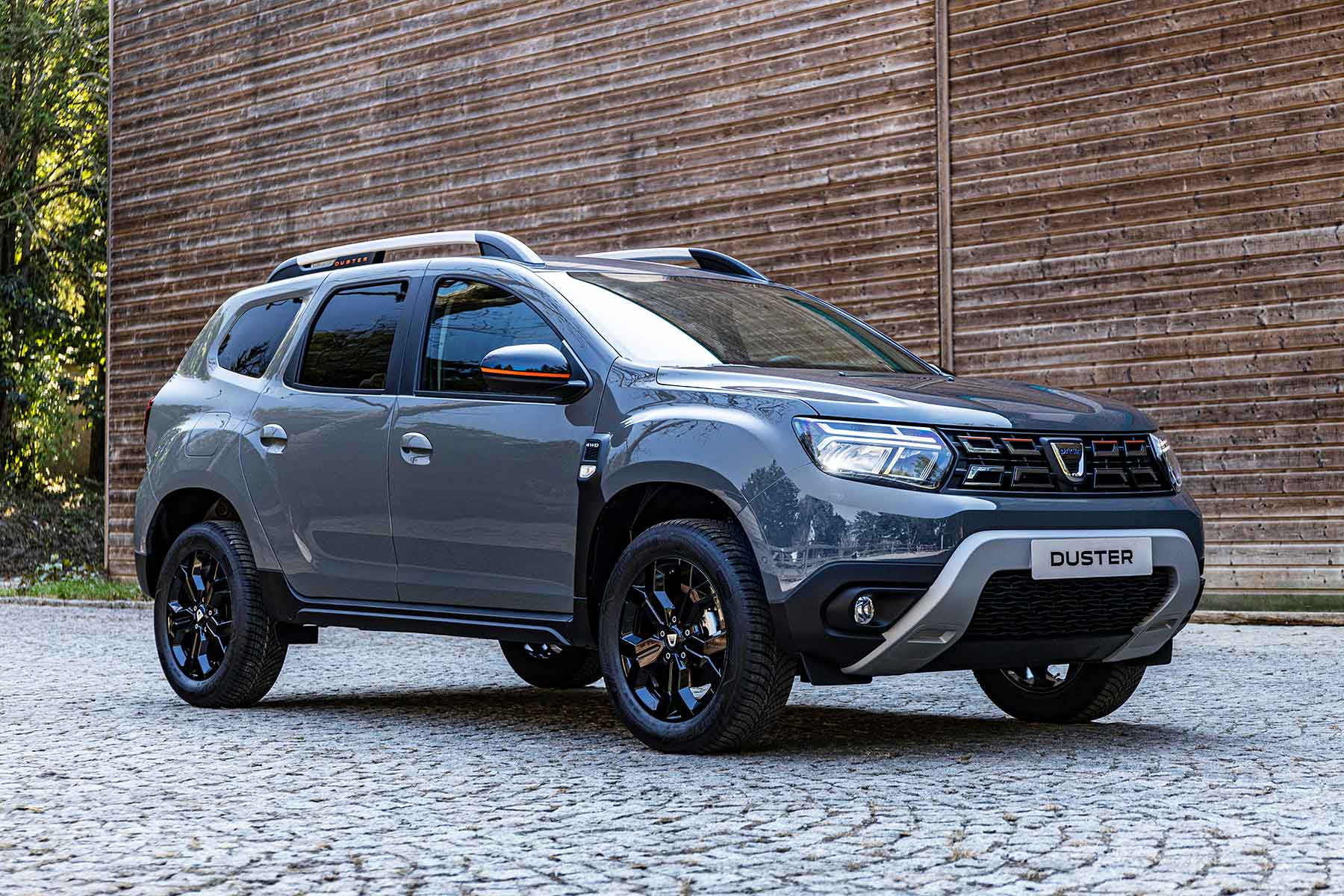 Dacia Duster
The Dacia brand is the one most highly rated by respondents to the popular Honest John Satisfaction Index. They value the firm's exceptional value for money, no-nonsense design and family-friendly practicality, but also the brilliant reliability of its cars. The Duster is Dacia's family-focused five-door, with appealing crossover SUV styling that gives it a rugged appearance on the road. It has a nice high-riding seating position inside, good rear space and a huge boot with a capacity of almost 450 litres. You can even get an all-wheel-drive Duster in combination with the muscular and fuel-efficient 1.5-litre diesel engine.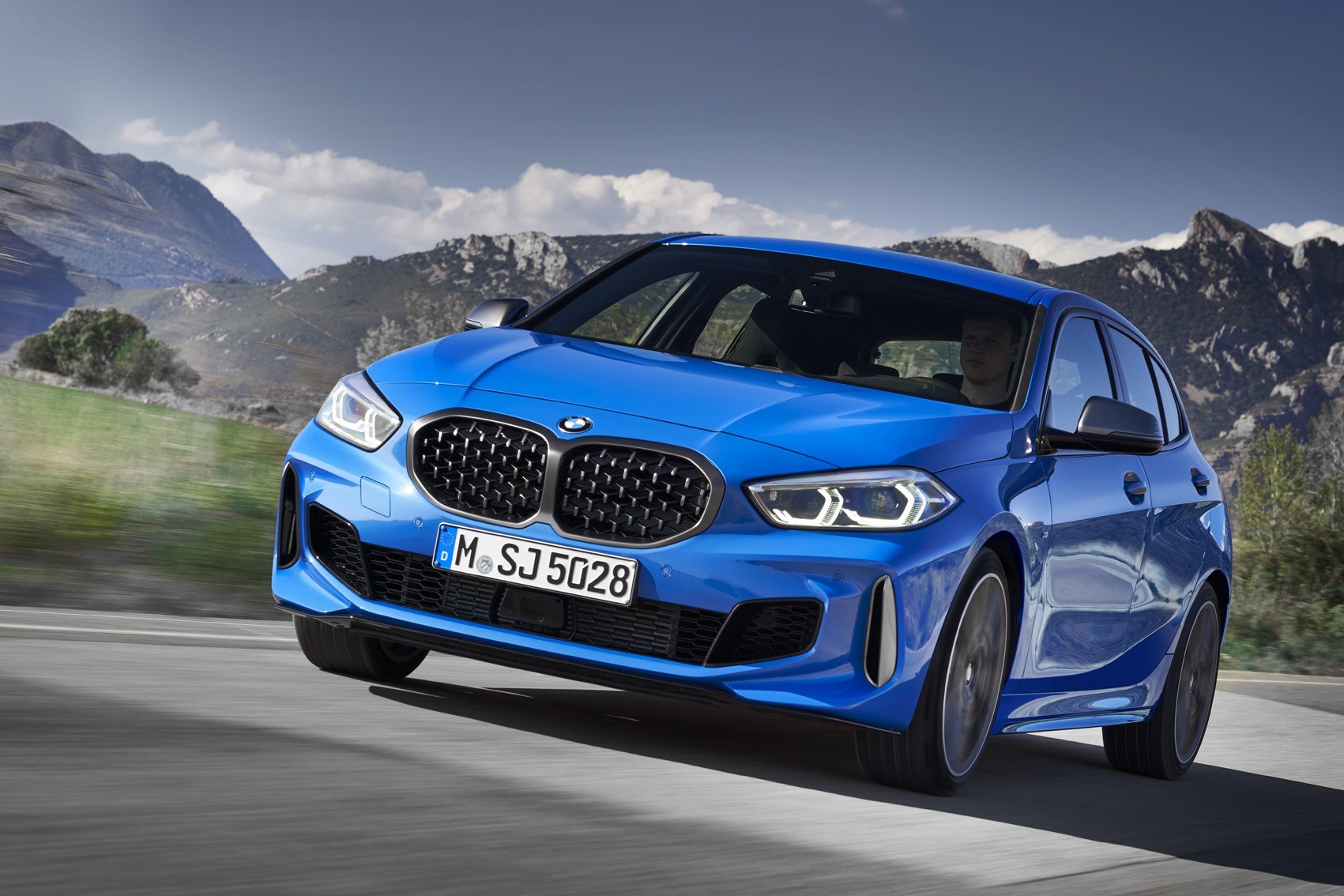 BMW 1 Series
The BMW 3 Series saloon's faultless reliability has been rated very highly by fleet-car users for years, and this integrity carries through to the car's smaller five-door hatchback sibling: the 1 Series. A popular car for families seeking something a bit more upmarket on the driveway, the 1 Series doesn't disappoint with its high-end appearance and real feeling of cut-above quality inside. It has a range of fuel-efficient engines that deliver punchy performance, and all of them engage the driver with precision handling and an incisive feel to the steering. BMW's infotainment system is also one of the best in the business.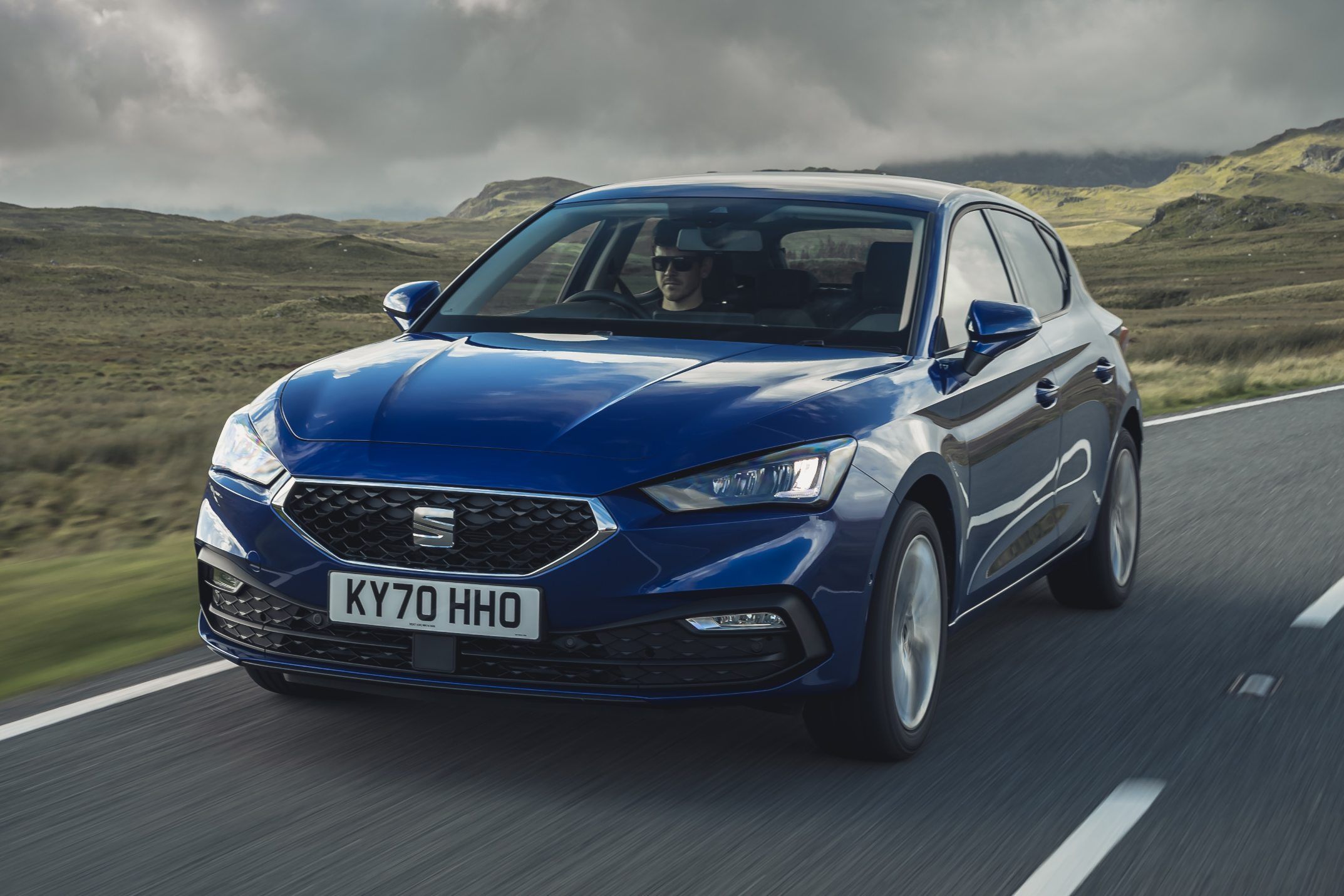 SEAT Leon
The SEAT Leon is related to the super-reliable Volkswagen Golf, but has a more sporting appearance and a racier feel from behind the wheel. It's a car with plenty of solidly-built substance, with a clean and classy look to its interior and ample space in the rear. This is despite prices that start at a slightly more affordable level than the Golf. You can also get a plug-in e-Hybrid version with an electric range of around 40 miles, meaning many drivers will be able to do their daily commute without using a drop of fuel. Sportier models are now branded Cupra – the new high-performance standalone brand from SEAT.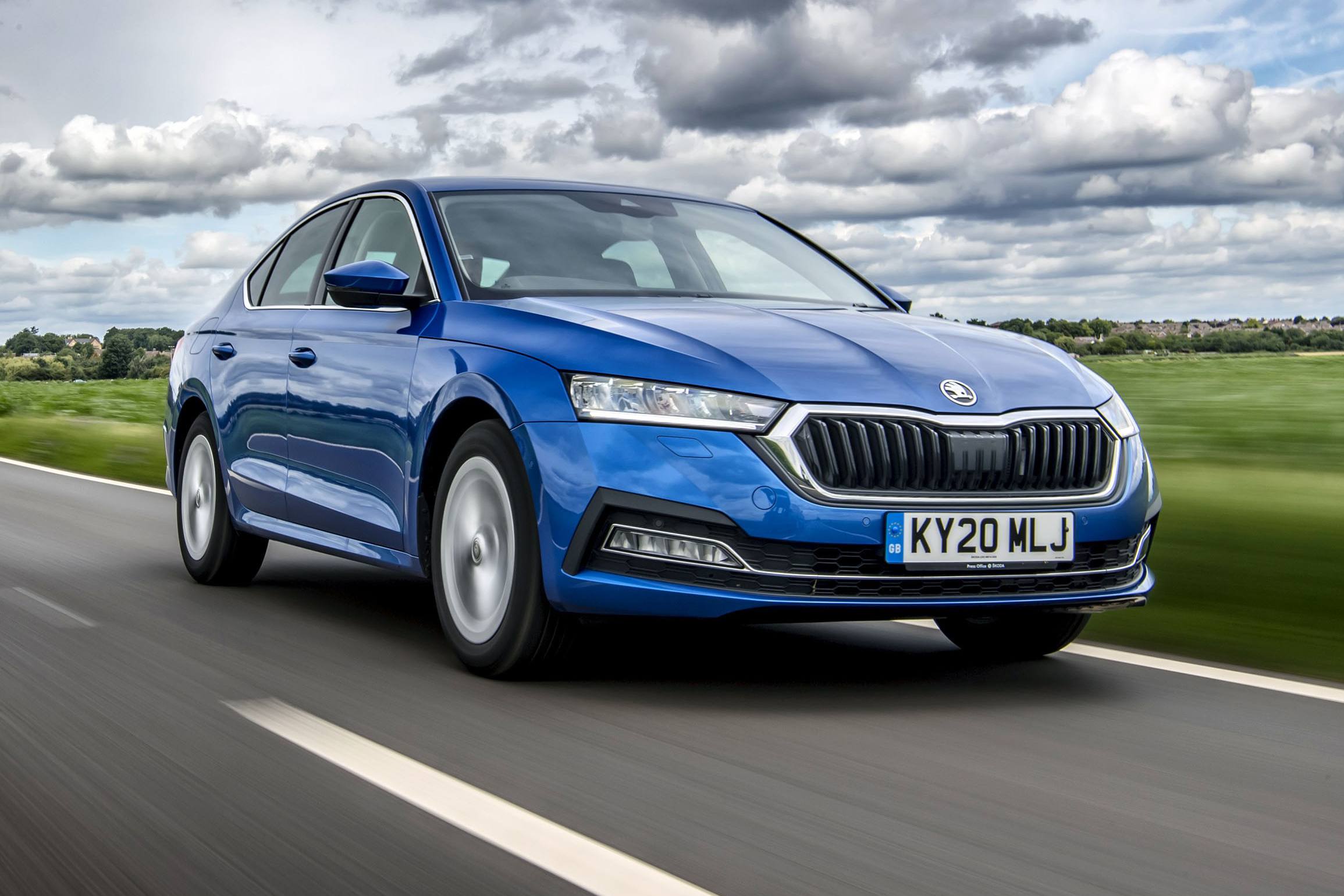 Skoda Octavia
If you're looking for a reliable family car that's also incredibly spacious and practical, look no further than the Skoda Octavia. It is a vast family five-door, with generous space for passengers in the front and rear, plus a hatchback boot that stretches to almost 600 litres – even with the seats up. Fold them down and even more room is available, while the estate version is simply vast. All this is available for prices that offer Skoda's typical good value, while the engine range has now expanded to include plug-in hybrid, and indeed a plug-in version of the vRS hot hatch.
How safe are the most reliable cars?
Reliability is one thing, but family car buyers are also rightly focused on safety. They'll be pleased to learn most of the cars in this list have glowing reports from the safety body, Euro NCAP. They score five stars almost universally across the board, which should reassure owners that they will be reliable and robust in the event of an accident, too. This year, a new round of replacements for best-selling models will be tested to even tougher safety standards, including the 2022 Peugeot 308 and Vauxhall Astra.
Are pure electric cars reliable?
Pure electric cars are still rare at this level, but they are proving to be very reliable. This is partly thanks to the simpler mechanical make-up of an electric motor, which has thousands fewer moving parts than a petrol or diesel engine. The batteries are also very robust – indeed, most manufacturers guarantee the batteries for longer than the car itself, sometimes for upwards of eight years.
Which is the most affordable reliable car?
The Dacia Duster is the most affordable family car for those seeking proven reliability. Prices start from less than £15,000 and it's actually so affordable, most owners willingly move up the range, spending a bit more to get a lot of extra equipment. Other family five-doors in our guide generally cost from around £20,000, and if you can stretch to around £25,000, you will have a truly broad array of reliable cars to choose from – including the Volkswagen Golf.