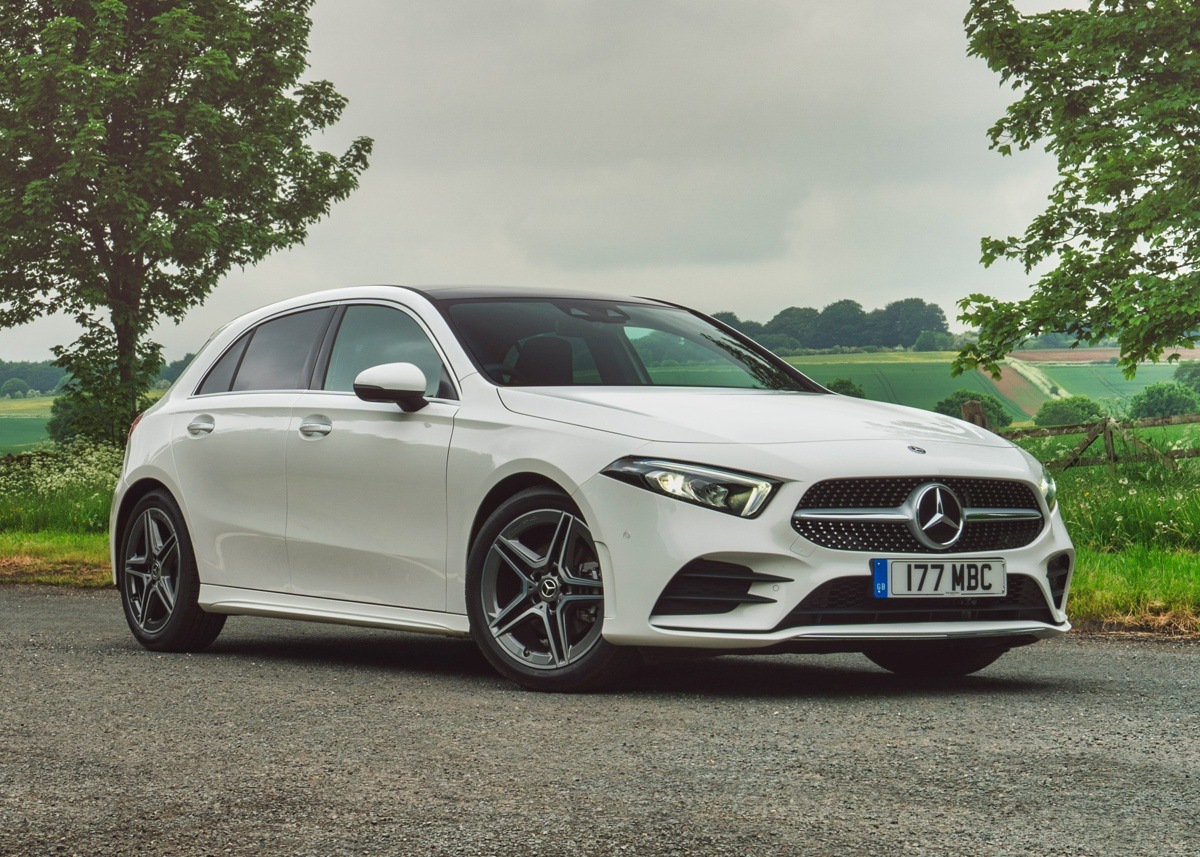 The hatchback is the most do-it-all car you can buy at an affordable price. They are designed to be flexible and supportive of a busy lifestyle, while not stretching the monthly finances too much.
Hatchbacks have been around for decades, since cars such as the Volkswagen Golf made them popular in the 1970s. The template has evolved since then, but it hasn't radically changed. The concept was right the first time, and it remains so today.
Most modern hatchbacks have five doors, reflecting how they are ideal for family life. They are moving with the times in terms of engines, though, with hybrid, plug-in hybrid and even pure electric hatchbacks now available to buy.
The choice is excitingly broad and navigating your way through it can be overwhelming. Let us help you with our guide to 10 of the best hatchbacks on sale right now.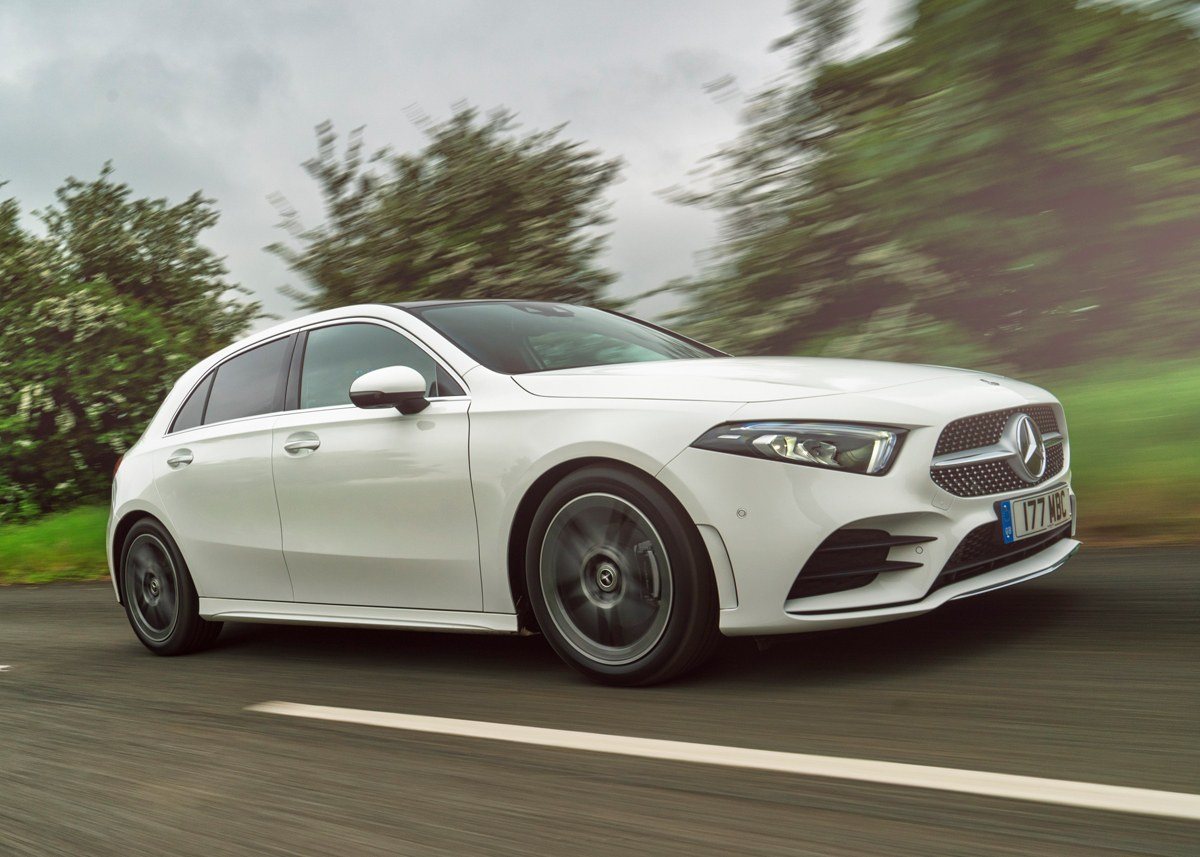 Mercedes-Benz A-Class
The Mercedes-Benz A-Class is a great example of how the hatchback has developed into something really diverse and varied. The entry-level versions are very popular, often appearing in the UK top 10 best-sellers chart. They have a great image and a cut-above feel of premium luxury inside. Mercedes-Benz also offers a plug-in hybrid A 250 e, for those seeking to cut their company car bills. And at the top of the range are the extraordinary Mercedes-AMG models, crowned by the A 45 S 4Matic+. This boasts 421hp, for 0-62mph in 3.9 seconds and a 168mph top speed. Hatchback motoring has rarely been more thrilling.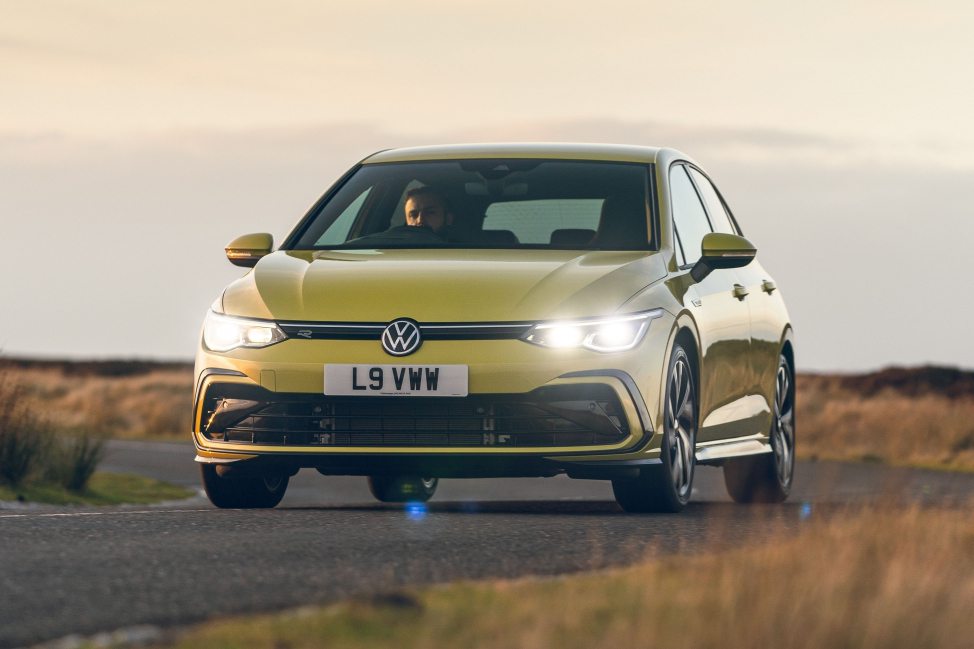 Volkswagen Golf
The Volkswagen Golf is the car credited with starting the family hatchback revolution. It's been around for decades and is now into its eighth generation. Volkswagen has used all this experience to continually hone the concept, with the latest Golf being an impeccably well-developed model with few flaws. Even the most affordable models feel that bit more special than the norm, with a smart appearance and high-quality interior. There is plenty of diversity in the range too, with petrol, diesel, plug-in hybrid and high-performance models all available. The Golf GTI hot hatch is an icon, while the 320hp Golf R is a thrillingly fast range-topper.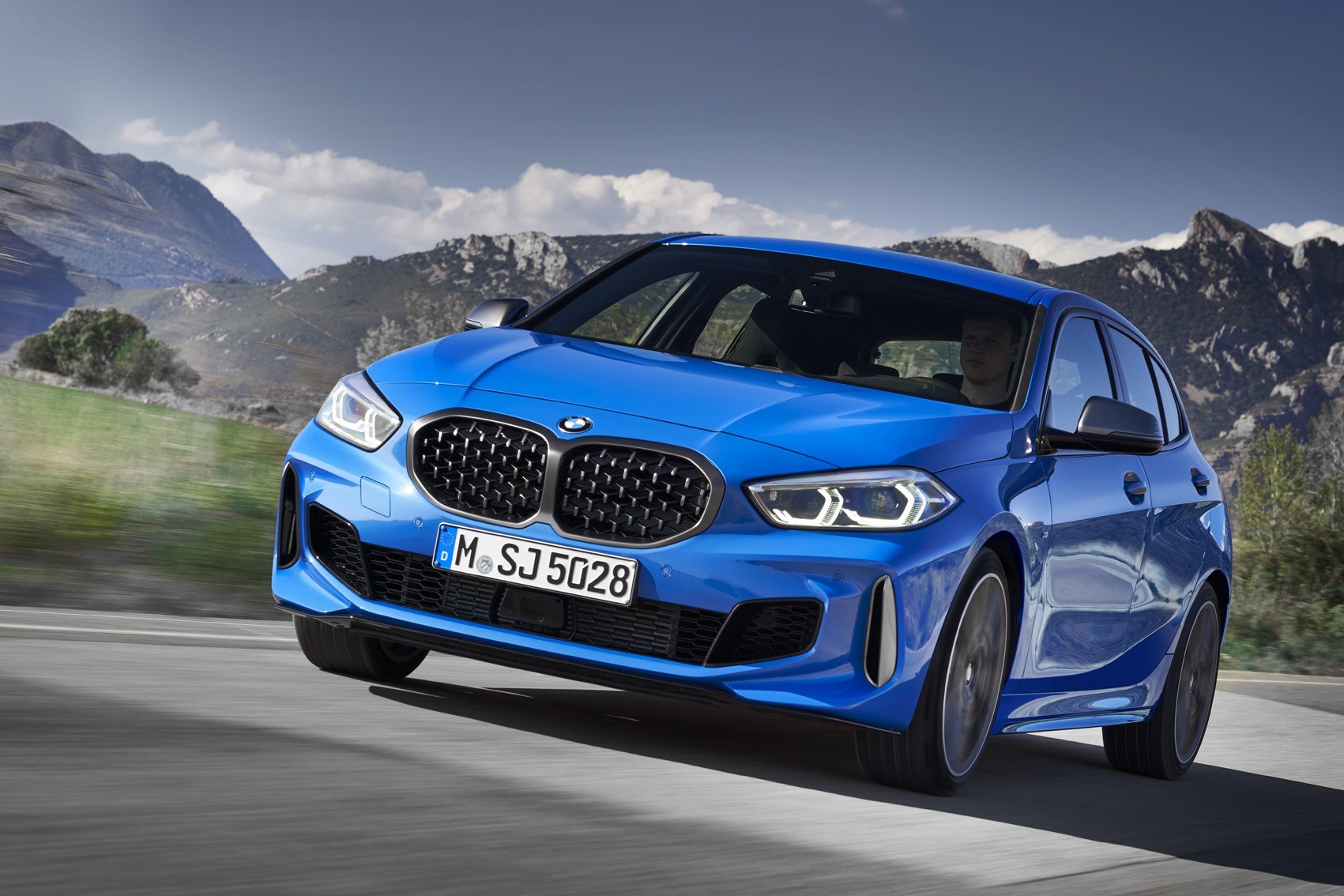 BMW 1 Series
The BMW 1 Series is another premium hatchback that is very popular in the UK. This latest model has a distinctive appearance with a bold front grille and crisply-cut curves. It is now front-wheel drive, rather than rear-driven, which delivers a lot more space inside, particularly for rear-seat passengers and in the boot. It's still a dynamic drive, though, with impeccably-honed handling and some powerful engines – we particularly like the new 128ti hot hatch. All-wheel drive, called xDrive, is available at the top of the range, and you can get a plug-in hybrid 1 Series as well. All models boast a classy interior and BMW's excellent infotainment systems as standard.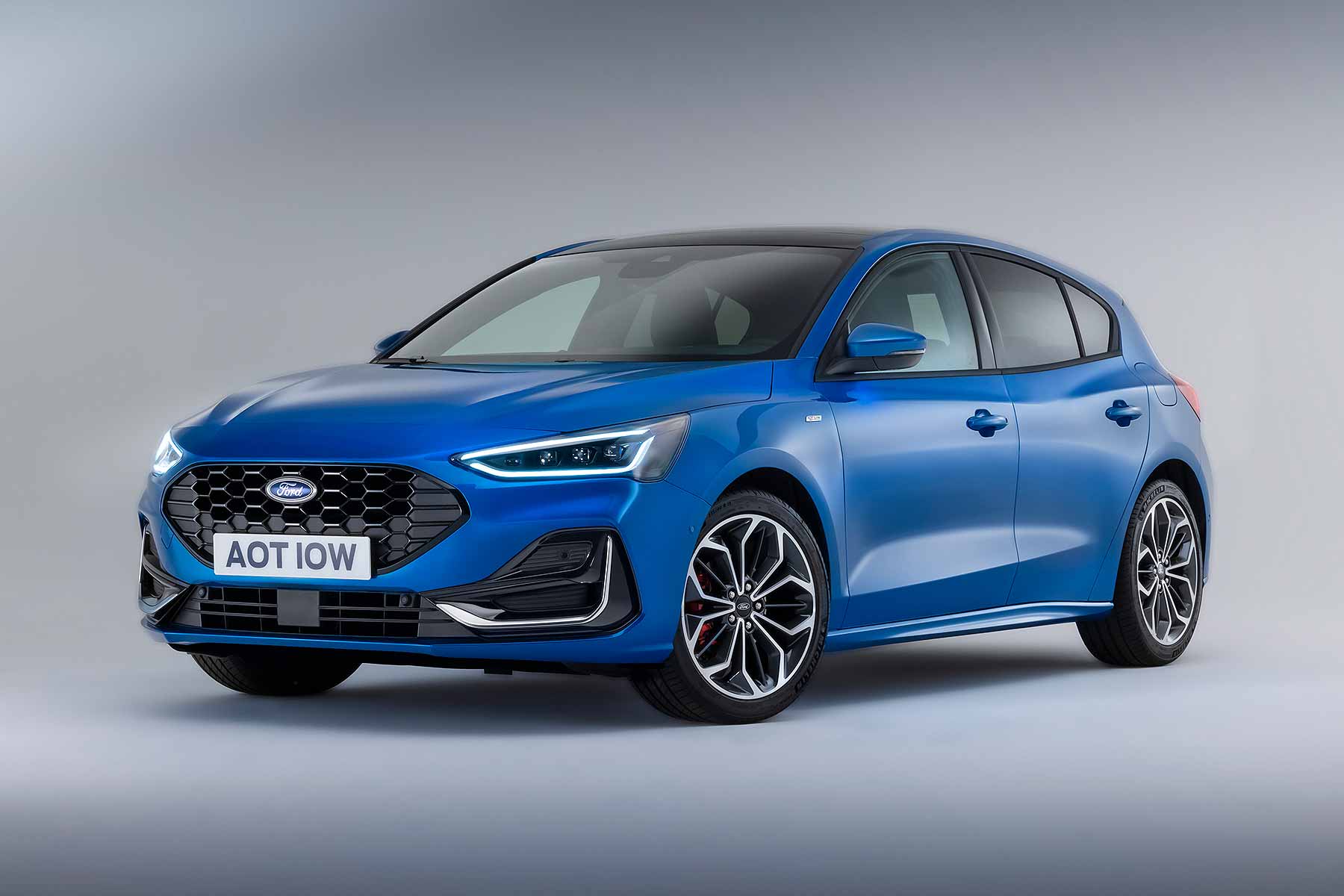 Ford Focus
The Ford Focus is a long-running British hatchback favourite. The original car of the late 1990s, which replaced the Escort, was great fun to drive and its styling stood out. This is something Ford has continued to evolve in the intervening years, while adding to its sophistication and refinement. Freshly facelited for 2022, the Focus has a bolder look to its front end and, inside, a larger Ford Sync infotainment system. Practical and roomy for passengers, the Focus is well-equipped and also available in higher-riding Active guise. The high-performance Focus ST offers excitement, while the core range has a growing array of fuel-saving mild hybrid variants.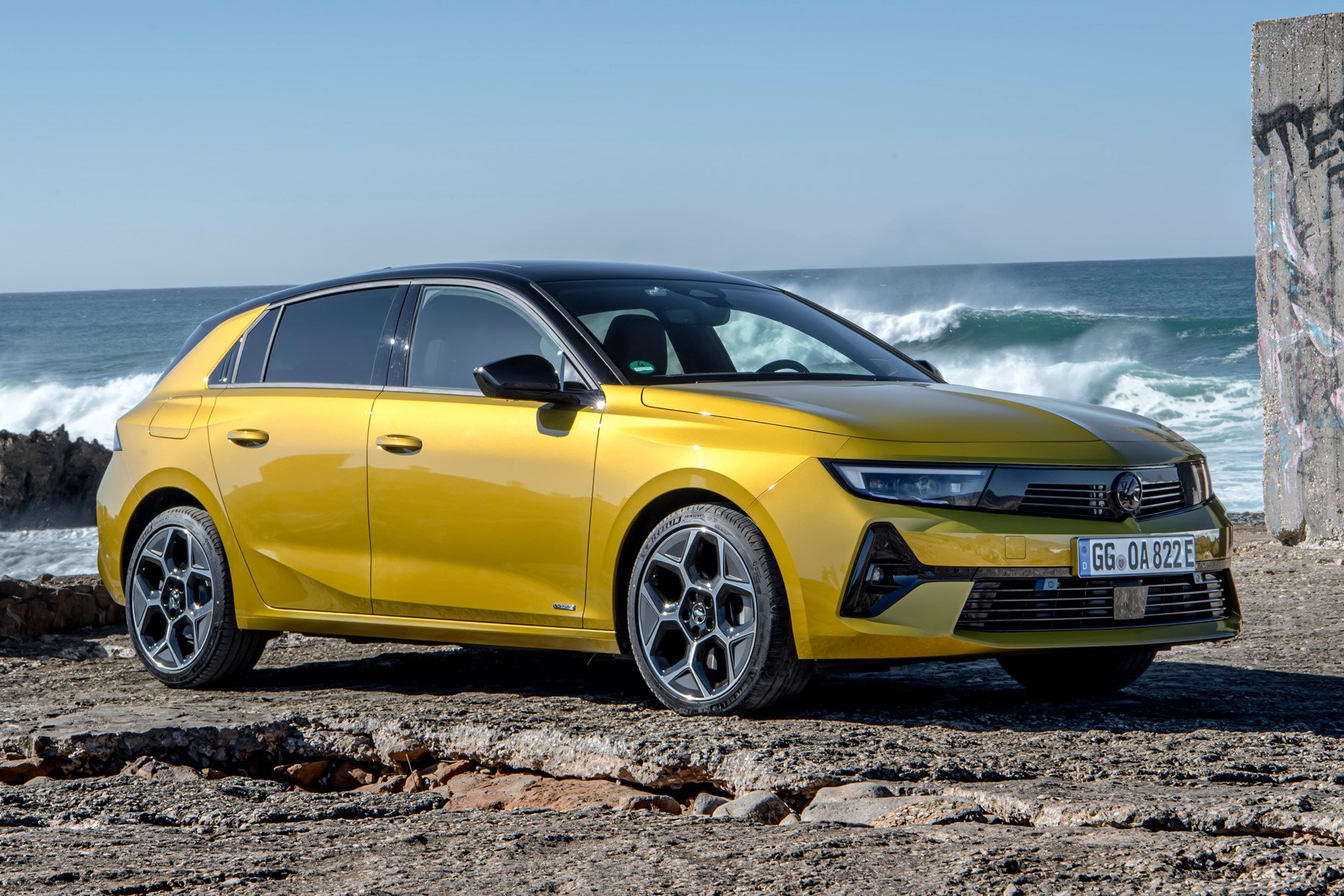 Vauxhall Astra
The new Vauxhall Astra is a bold rebirth for the family hatchback. It has a really radical new look, with sharp-edged curves and a very modern face. It's the same inside, with a digital detox for the dashboard, which now has two wraparound screens for the driver. Vauxhall has also prioritised seat comfort with firm, supportive 'better back-approved' chairs, although rear-seat space is more average. The core engine is a 1.2-litre turbo petrol, with a diesel auto also available, but Vauxhall expects the range-topping plug-in hybrid to prove popular with company car drivers. It has ultra-low CO2 emissions and an EV driving range of more than 40 miles.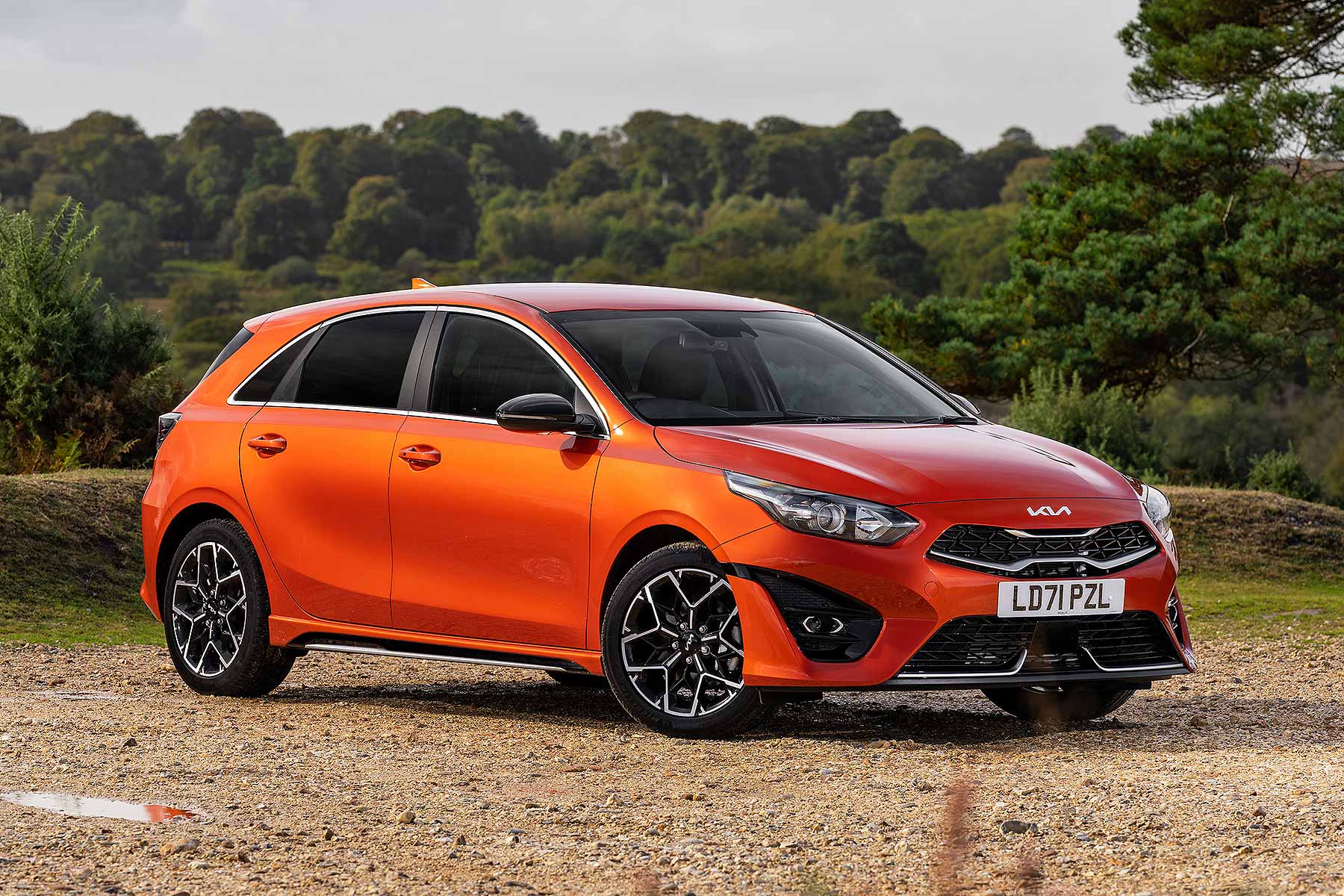 Kia Ceed
Kia has recently faceflited the Ceed, bringing it into line with other cars in the range that use its distinctive new logo. The front end is more assertive, while the interior is more tactile and feature-packed. The core engine range is now all-petrol, either a 1.0-litre turbo or a more powerful 159hp 1.5. Optional DCT automatic gearboxes are available alongside the six-speed manuals. A very reliable car, the Ceed appeals to level-headed people thanks to its seven-year, 100,000-mile warranty, which further bolsters the impressive value offered by competitive prices. The stylish Proceed, a shooting brake-style estate, is an interesting alternative for the more outgoing, too.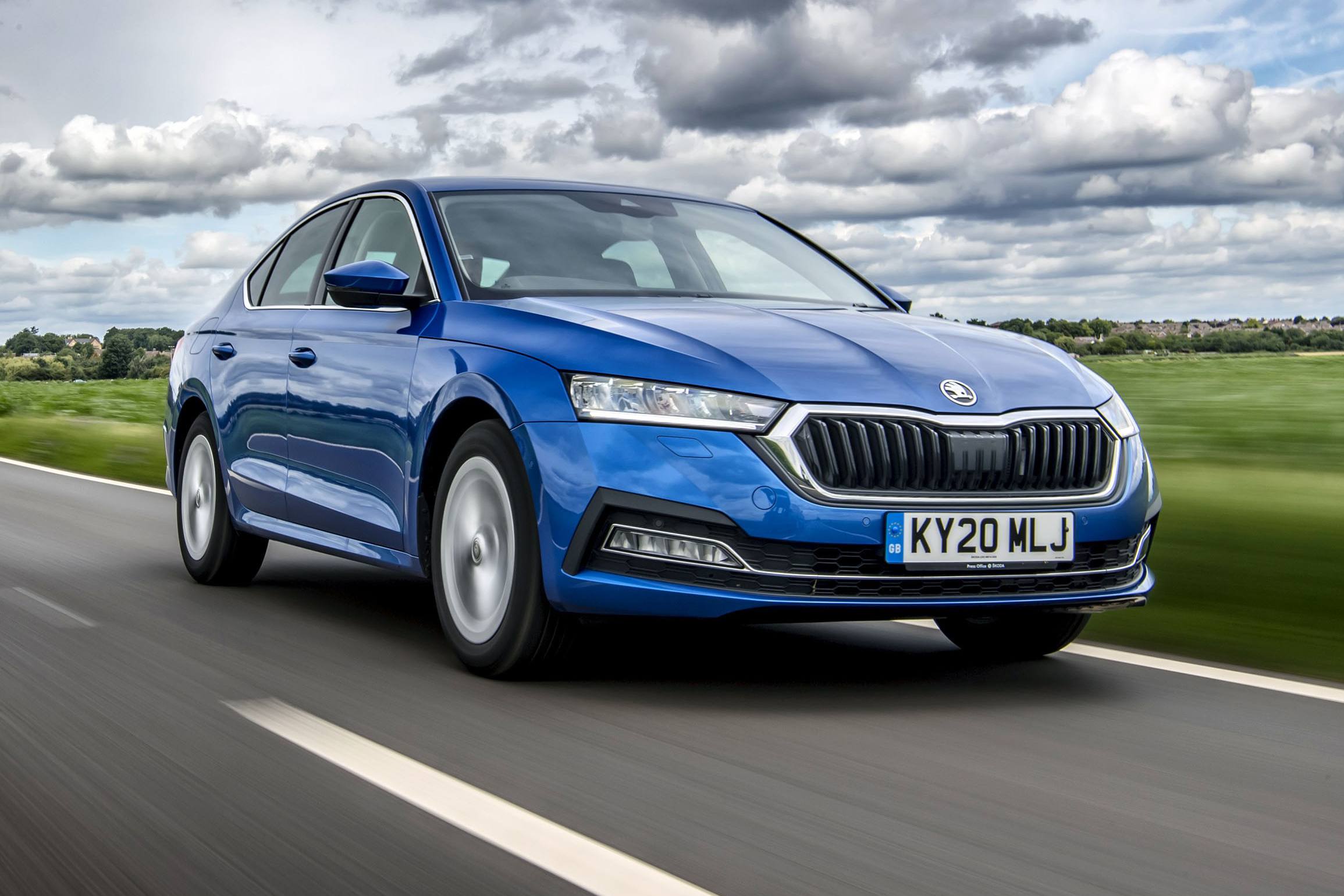 Skoda Octavia
The Skoda Octavia is famous for being one of the most practical hatchbacks on sale. It has a gigantic 590-litre boot, even with the seats up – that's around 200 litres more than most of the competition. With the seats folded, this grows to 1,580 litres, a figure more akin to an estate car than a hatch. The Octavia has an upmarket appearance on the road, and its robust interior is extremely roomy for passengers. Pick from a varied line-up of petrol or diesel engines, including a sporty vRS hot hatch. Or you could go for a plug-in hybrid instead, which even comes in 245hp vRS iV guise.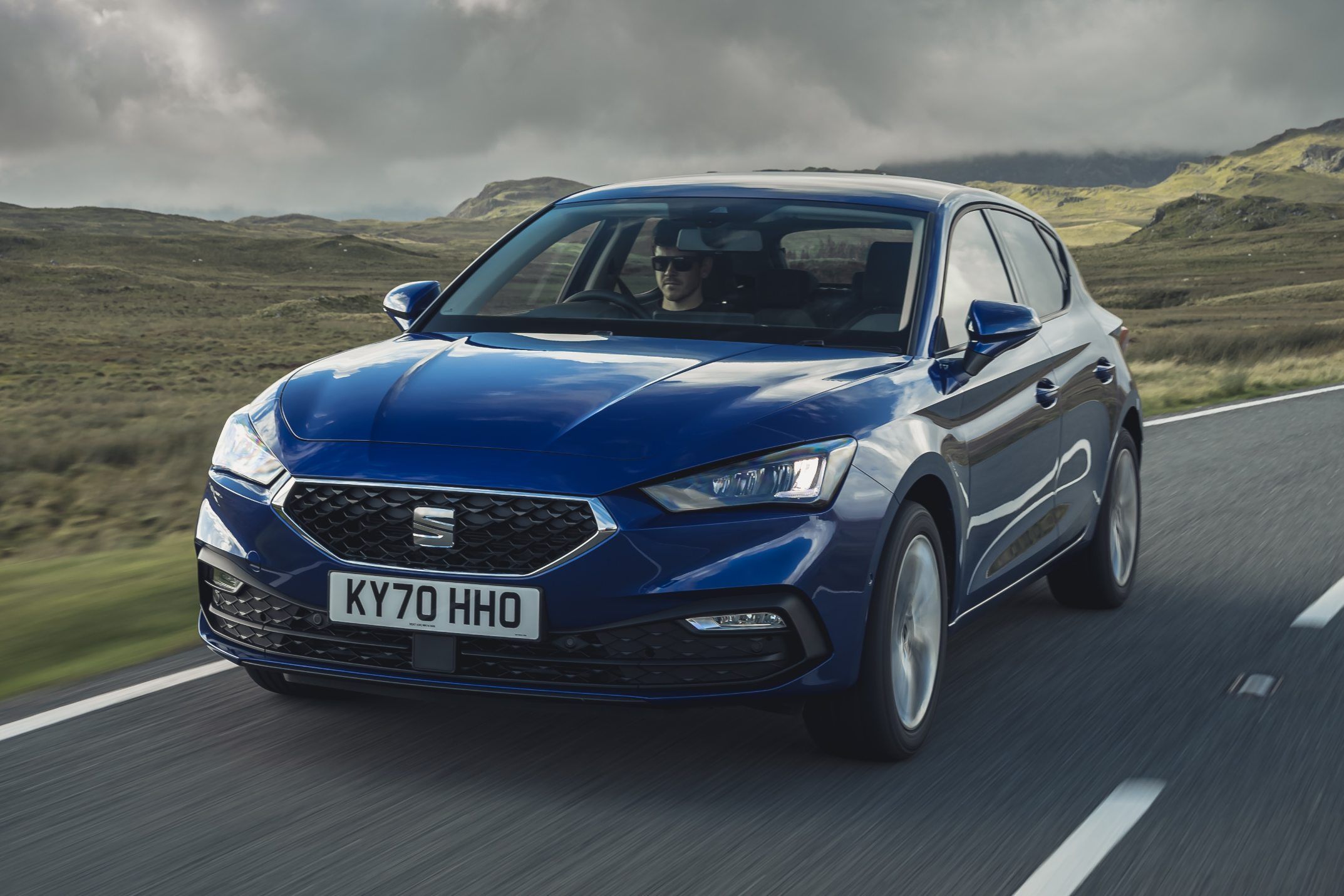 SEAT Leon
The SEAT Leon is a sophisticated-looking hatchback that offers the core appeal of its Volkswagen Golf relation, but with a bit of extra Spanish spice. Its handling is a tad sharper, while the styling, both outside and in, is a little more emotive. We particularly like the Leon FR and FR Sport versions, which come with well-judged styling tweaks that add some understated sportiness. Or you could go all the way with the Cupra Leon high-performance hot hatch. The best engines are the affordable TSI petrols, while SEAT also offers a plug-in e-Hybrid Leon with an electric driving range of around 40 miles.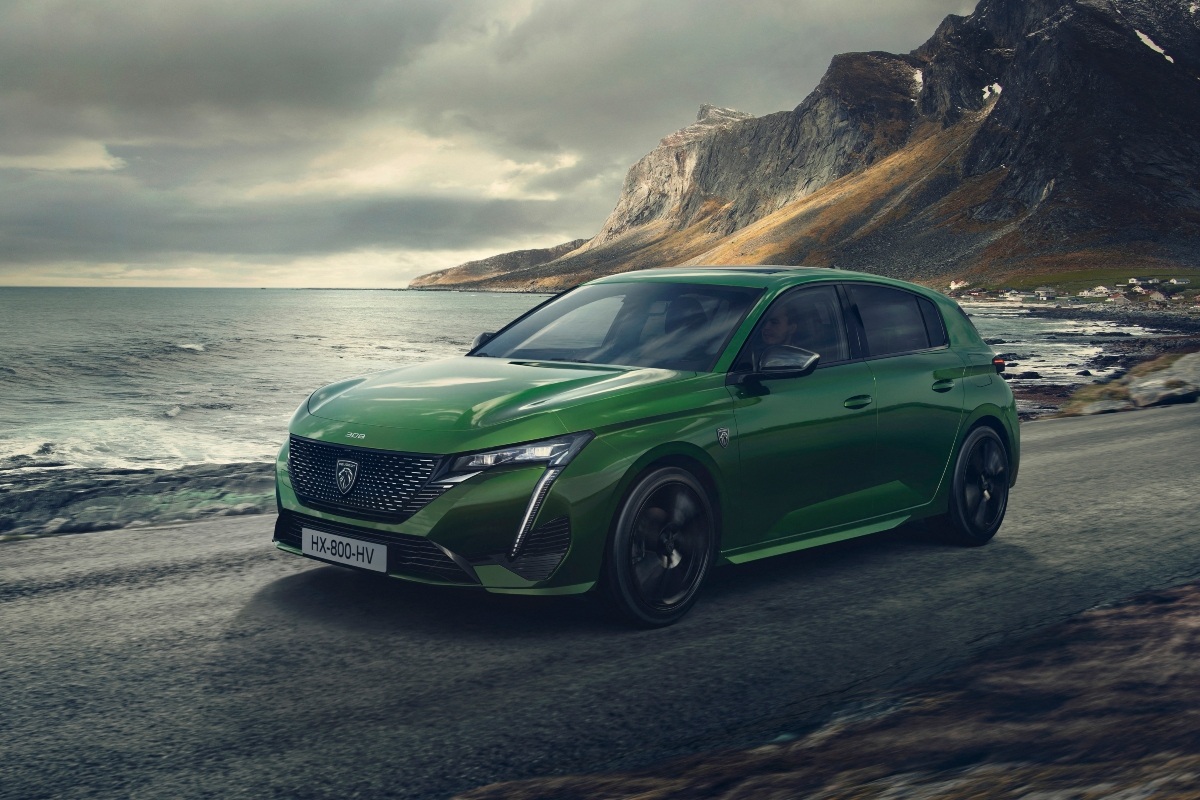 Peugeot 308
The new Peugeot 308 has an extremely distinctive and bold new look, with a head-turning front grille and dynamic profile. Add in the new Peugeot logo, plus some sparkling metallic colours, for a hatchback you won't fail to miss. The interior reflects Peugeot's desired move upmarket, with a detailed appearance and some very contemporary trim materials. The small steering wheel and 'i-Cockpit' layout are different, too. Regular petrol and diesel engines are offered alongside a plug-in hybrid, which has a healthy pure electric range and the added appeal of low Benefit-in-Kind tax for company car drivers.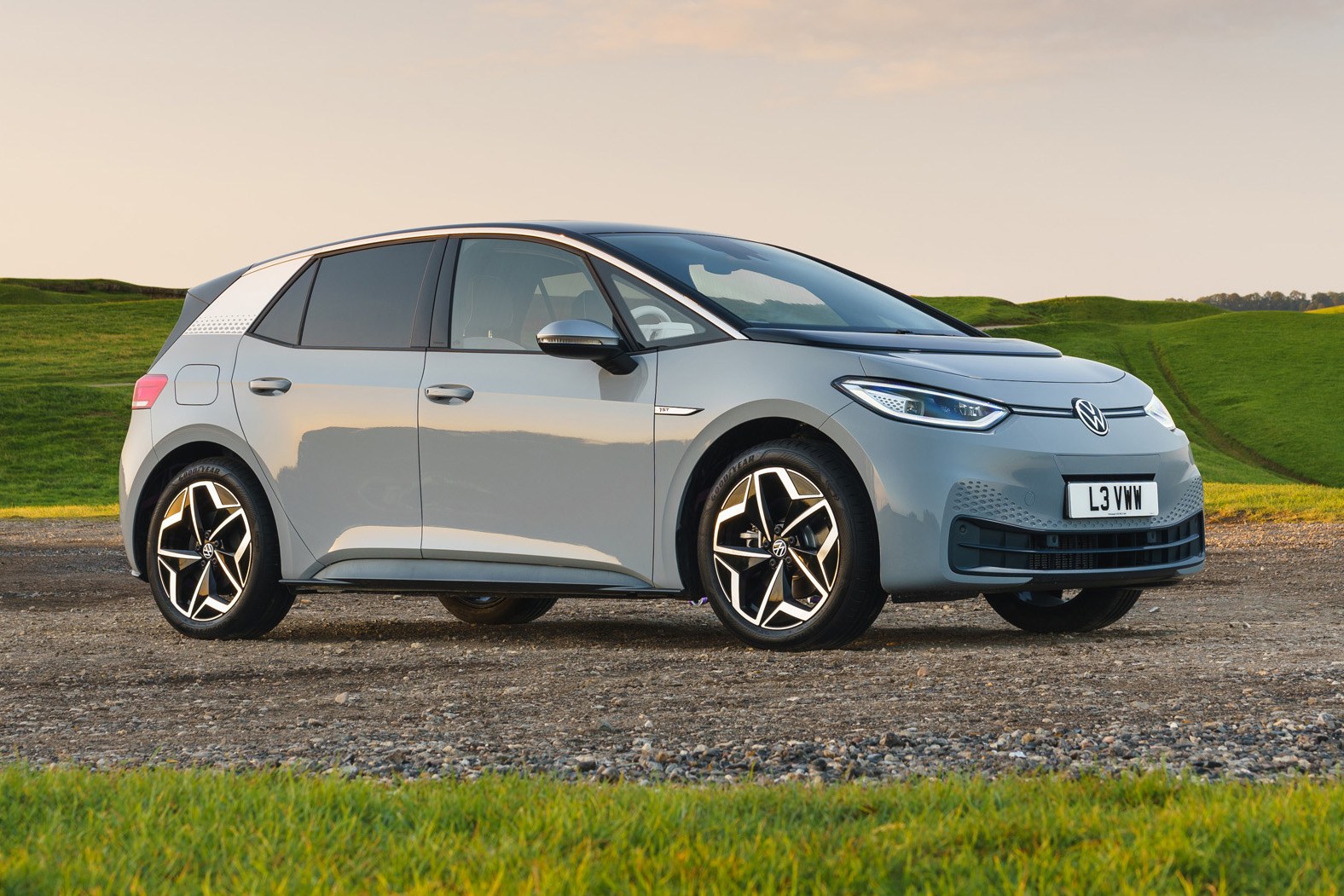 Volkswagen ID.3
Our second Volkswagen here is a bit of a groundbreaker: the ID.3 electric hatchback. The aim is for it to follow the Beetle and Golf as Volkswagen's third-generation family car, and its clean lines certainly have the potential to be iconic. It has been detoxed inside, with a purist layout focused around a central touchscreen, while the bespoke electric car underpinnings mean a more spacious interior than a conventional car without any growth in exterior dimensions. At the moment, it's offered with a single 58kWh battery option, giving an electric range of 259 miles, and good performance from the 204hp motor. We expect larger battery options will go on sale in due course.
Which is the best hatchback for families?
Families need space, and while all the hatchbacks here have plenty of it, one car has more than most: the Skoda Octavia. This is a hatchback that has the practicality of an executive-sized car, both for rear-seat passengers and all their luggage. For families, it should easily cope with anything they can throw at it – and if the Octavia hatch isn't big enough, there's also an Octavia estate with even more space and versatility.
Which is the best hot hatchback?
The legendary Volkswagen Golf GTI was the original hot hatch and continues to offer high-octane thrills today. Buyers can also choose a more extreme GTI Clubsport, an eco-focused GTE plug-in hybrid and, of course, the all-wheel-drive flagship Golf R. The Clubsport would be our pick of the Golf range, but also consider rivals such as the BMW 128ti and M135i xDrive, Ford Focus ST, Mercedes-AMG A 45 S and Cupra Leon. These days, performance hatchback buyers really are spoilt for choice.
What is the best electric hatchback?
The Volkswagen ID.3 aims to do for electric hatchbacks what the original Golf did for hatchbacks overall. VW hopes to popularise EV motoring and make it a no-fear mainstream choice that will encourage people to make the switch. It is early days, but the stylish ID.3 already looks the part and, as more rivals arrive – the Cupra Born is a sportier take on the same platform, for example, while an electric BMW 1 Series is expected at some point – the ID.3 is likely to become increasingly well-known as the hatchback of the moment.