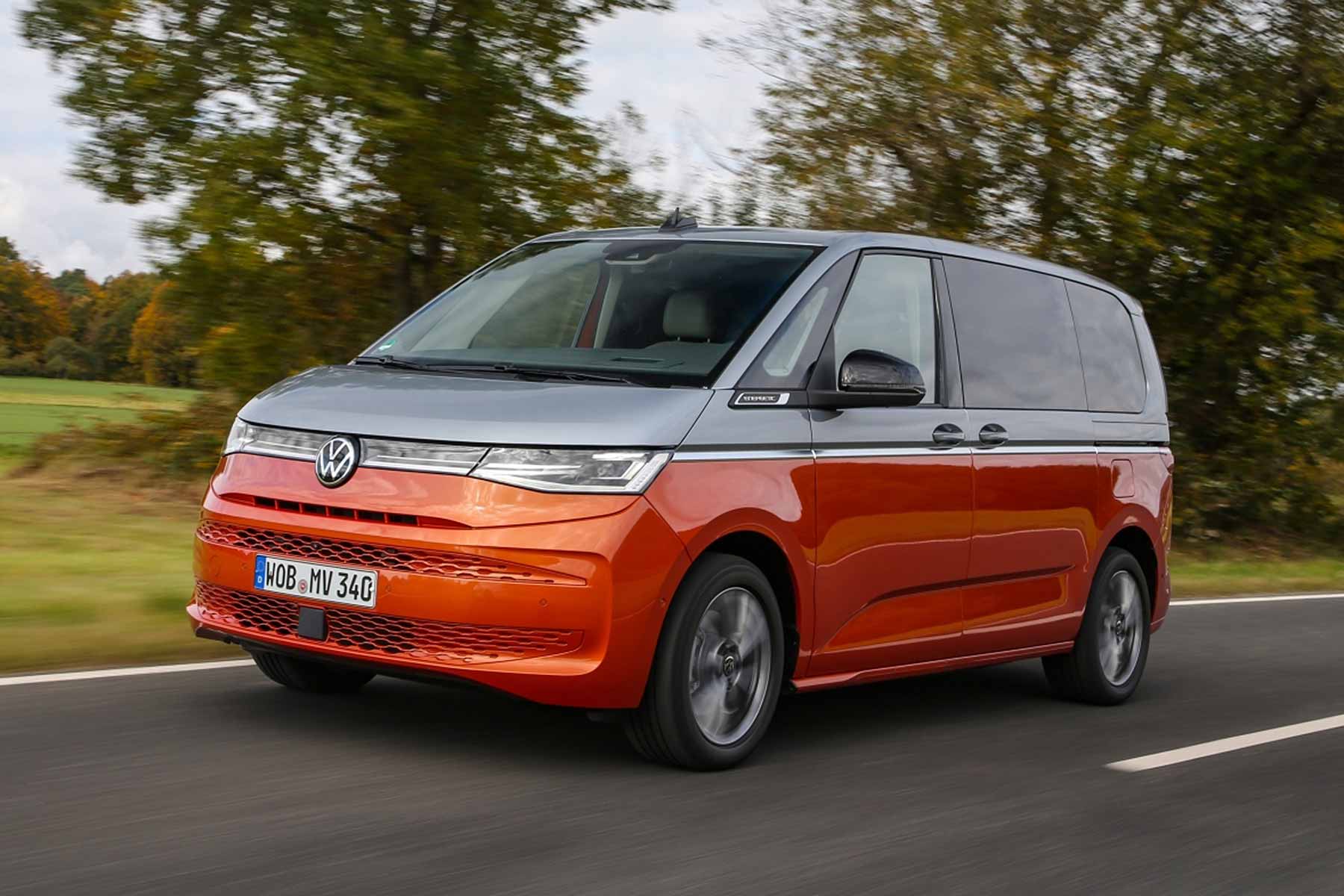 The MPV isn't quite the force it once was, but the best MPVs show the people carrier can still offer a perfect package of practicality.
The best MPVs seat five or even seven people in comfort. They are as much focused on passenger wellbeing as they are on pleasing the driver, so their seats are more generous and all-round space is more ample.
Those seats are ultra-flexible, too. They can often be slid, reclined or folded away at will, to balance passenger comfort with carrying capacity. Add in a good level of standard equipment, plus a competitive price, and it's easy to see why the multi-purpose vehicle still appeals to some.
For others, the SUV has taken over the role that MPVs used to play. For all their rugged appearance and higher-riding stance, though, SUVs still ultimately can't offer the sheer versatility of the best MPVs.
Here are 10 of the finest people carriers that show the power and potential that MPVs still possess.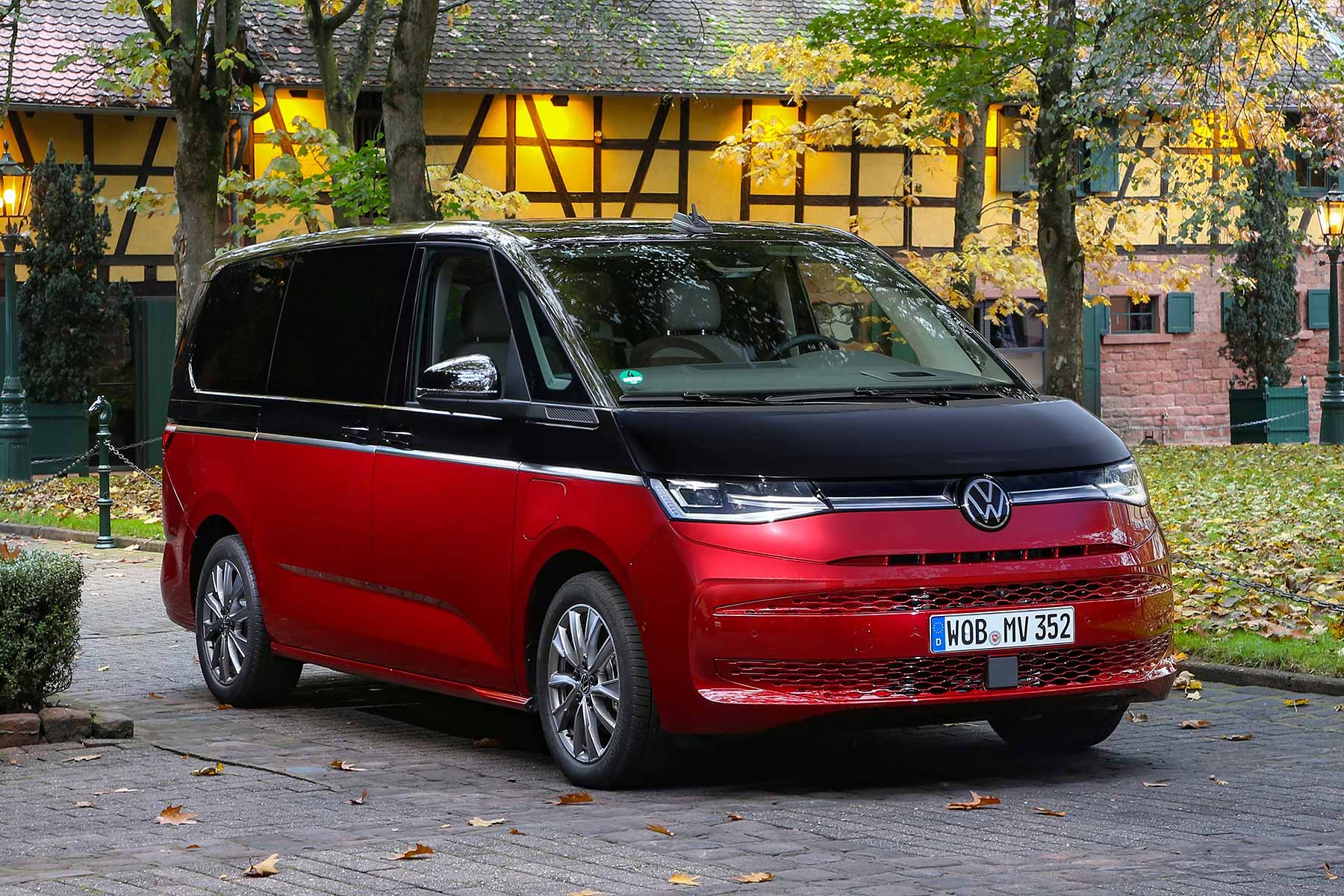 Volkswagen Multivan
The remarkable new Volkswagen Multivan is one of the most striking MPVs on sale. It looks extremely modern, with clean-cut lines and a digital-first interior that's packed with connectivity. There's even onboard wi-fi. Seven seats are standard, and the Caravelle replacement has plentiful adaptability, while the cabin itself is vast. Its sophisticated appearance can be matched by a thoroughly contemporary plug-in hybrid drivetrain, which gives a pure electric driving range of up to 30 miles. Meanwhile, characterful colour and trim options include two-tone paint finishes and a novel new 'dark woodgrain optic' interior finish. It looks straight from a boutique hotel.
Volkswagen Touran
The Volkswagen Touran is an expertly conceived seven-seat people carrier. Its boxy profile has precision-fit lines for a premium appearance, enhanced in the latest model with sharp LED headlights. All three rows of seats are flexible and supportive, with big windows and grab handles all-round to keep people comfortable. The seats also fold flat into the floor, turning the Touran into a genuine small van. Up front, it has a quality feel, and it's truly effortless to drive, with confident controls and turbocharged engines offering ample power. The Touran's excellent visibility also helps with manoeuvring in tight parking spaces, even with a full passenger-count on board.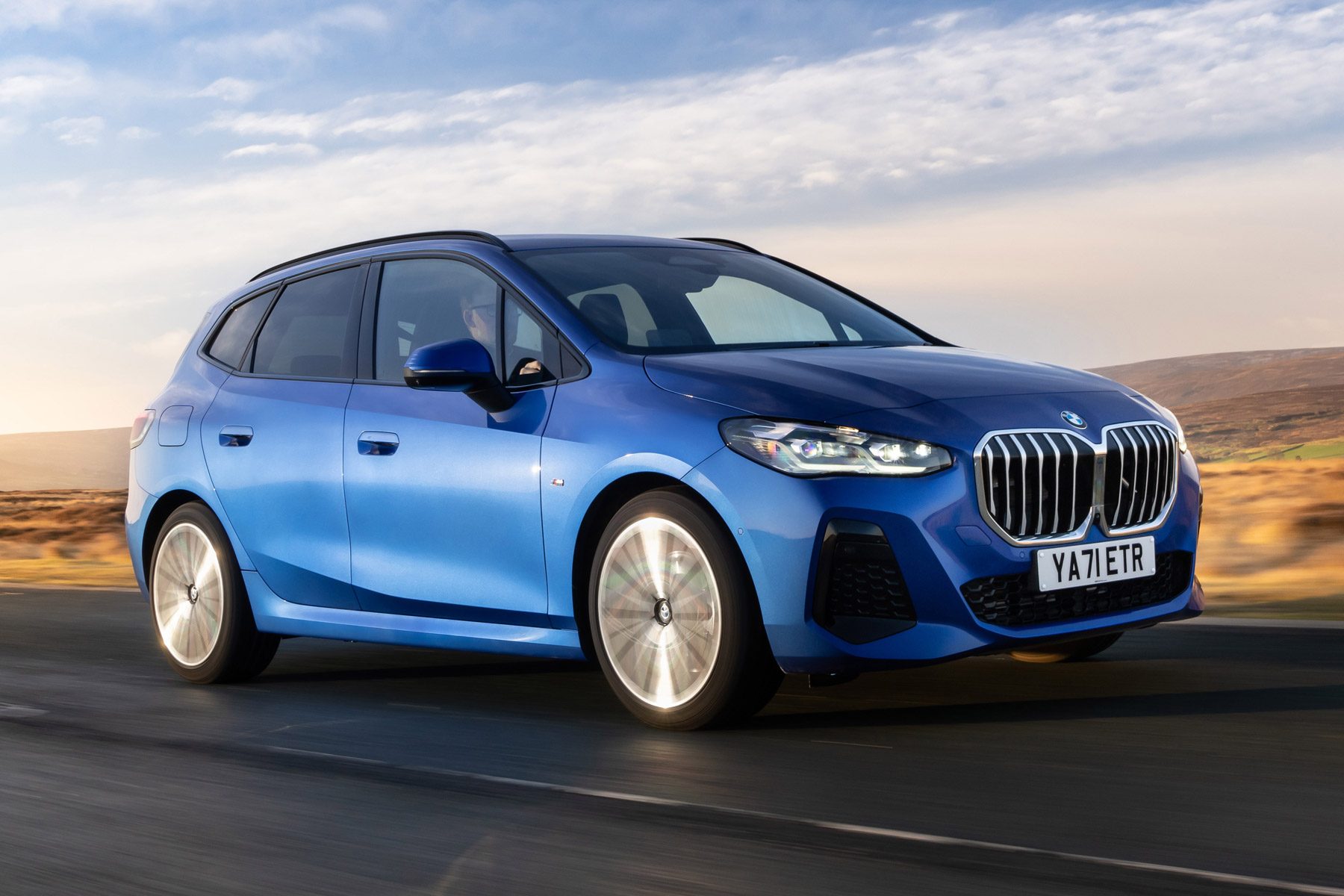 BMW 2 Series Active Tourer
The BMW 2 Series Active Tourer is a modern and attractive-looking MPV. This new-for-2022 model boasts the large grille common to all modern BMWs, plus an expanded range of engines that include mild hybrid technology. A roomy five-seat MPV with a commodious boot, the 2 Series also now has a strikingly luxurious cabin with an attractive and well-built dashboard. Dual high-res screens display BMW's class-leading infotainment system and we like the open-plan stowage areas that really boost the car's practicality. It's very refined to drive, offering neat handling with a supple and stable ride.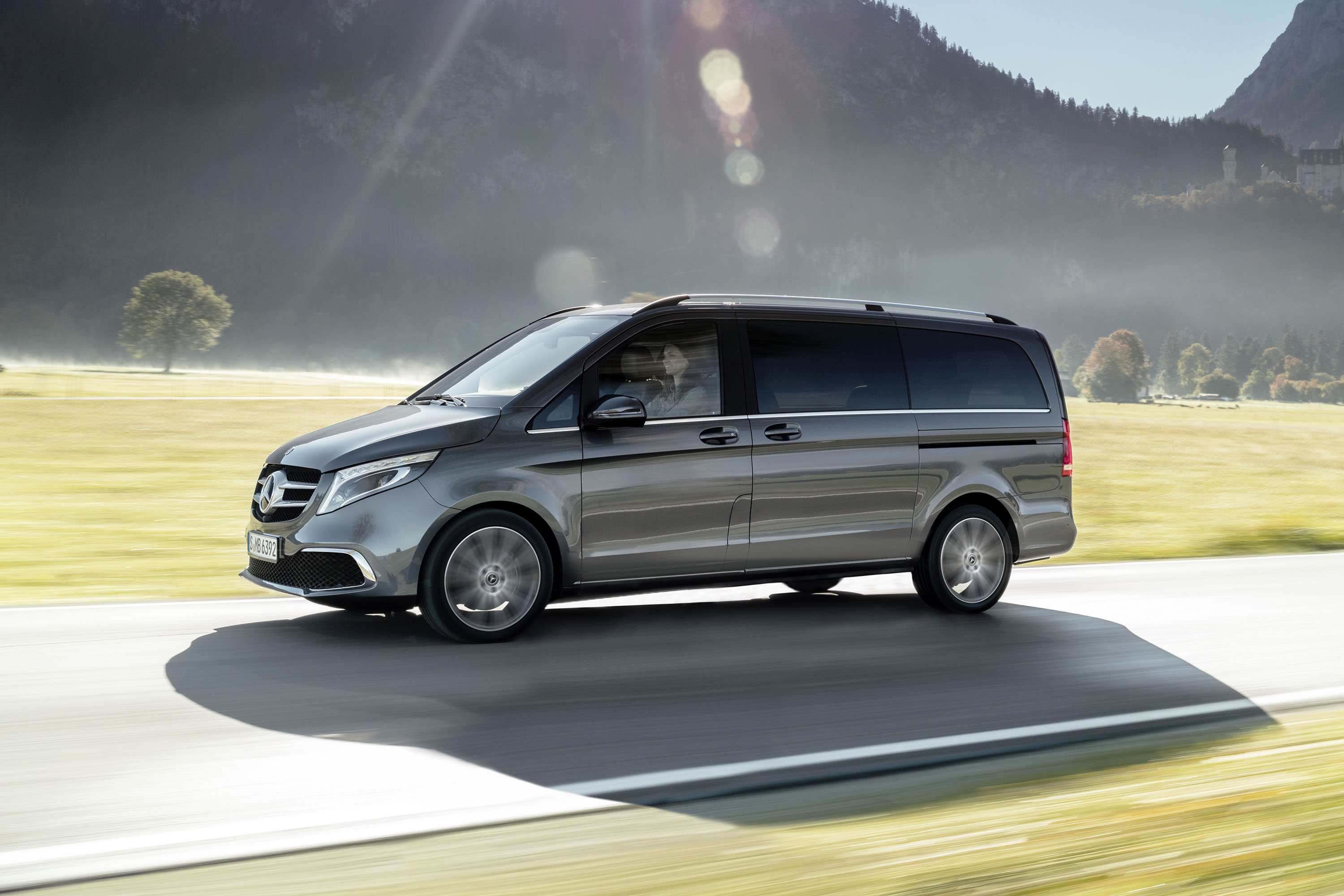 Mercedes-Benz V-Class
The Mercedes-Benz V-Class is an MPV that is focused on delivering maximum space and practicality for passengers and their luggage. It is a large MPV derived from an ultra-spacious van, and given a comfort-boosting makeover with luxuries such as ambient lighting and a Burmester surround-sound audio system. The range is built around diesel engines and all models have an automatic gearbox as standard. The V-Class is available with up to eight seats and the adaptability of the chairs is considerable. It can serve as an office on wheels, or a home-from-home in Marco Polo camper guise. You can even have a pure electric version: the EQV.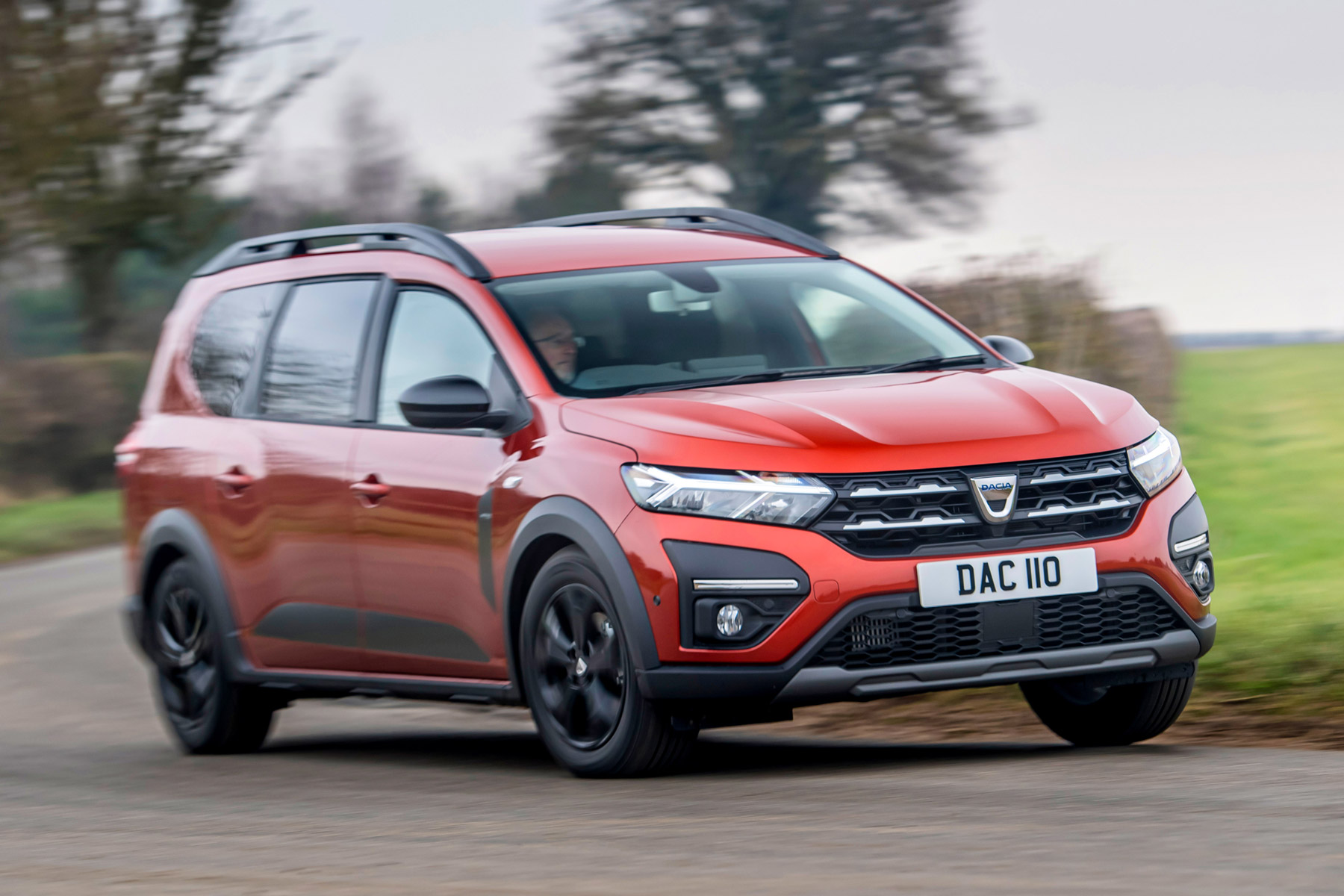 Dacia Jogger
The Dacia Jogger is an innovative new type of MPV that mixes up estate car, crossover SUV and seven-seat people carrier to create an entirely new type of vehicle. The top-line appeal is its affordability, with prices starting from just £15,000. It is well-equipped despite this, and all models have three rows of seats as standard, with the back row removable to boost luggage capacity when needed. The Jogger's 1.0-litre turbo engine has just enough power for fully-laden drives, and will be very good on fuel, while the long wheelbase means passengers really do have an impressive amount of space. They get a good view out as well, thanks to the rear seats being positioned higher than those in the front.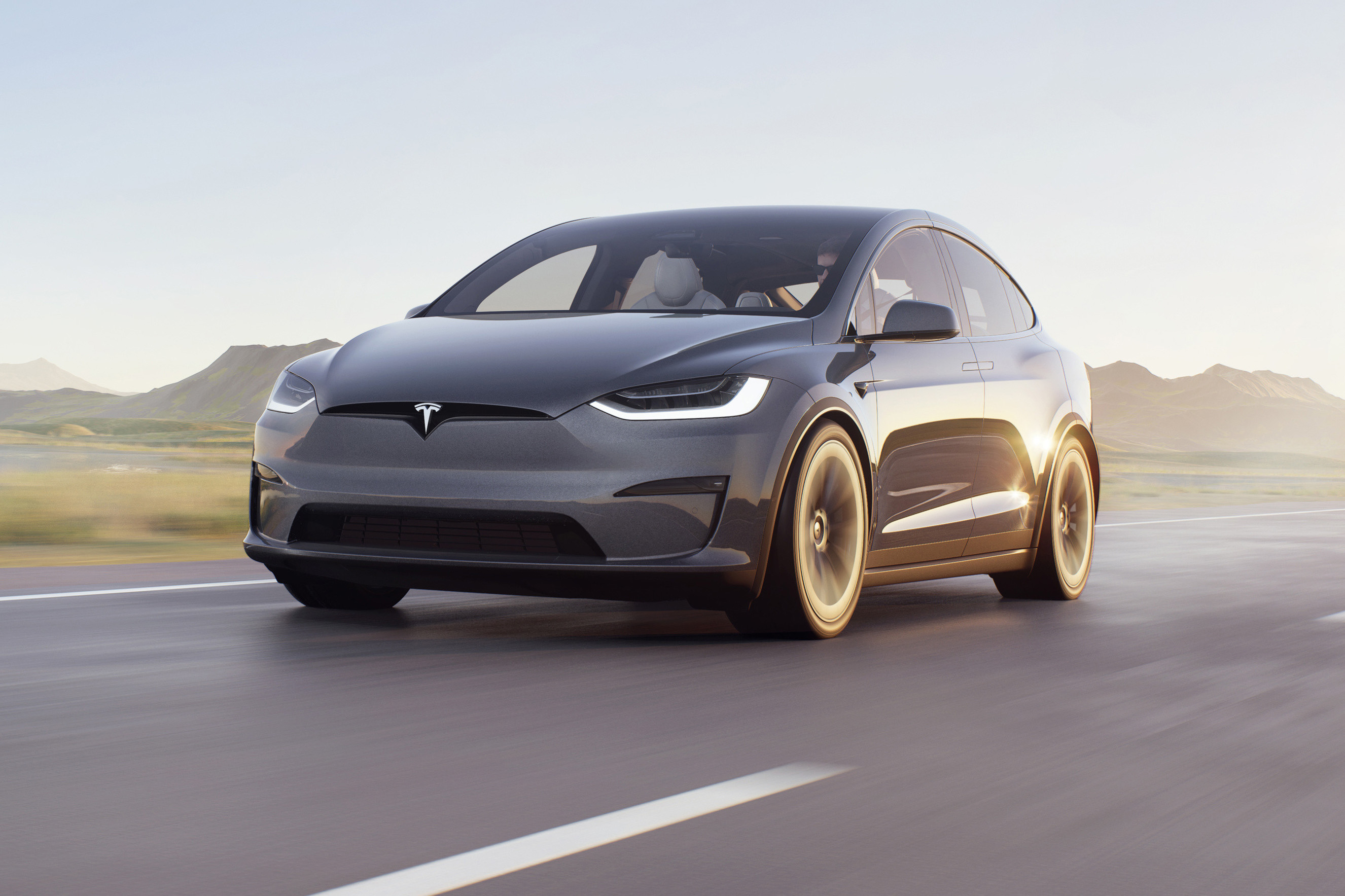 Tesla Model X
The Tesla Model X is a futuristic type of MPV, one that combines an SUV stance with a forward-looking design that owes more to spacecraft than conventional cars. It even has dramatic 'Falcon Wing' rear doors that create a spectacle when opened. It's a pure electric MPV that will carry seven people up to 350 miles in-between charges – and they'll get there quickly thanks to the Model X's crazy power output. It looks cutting-edge inside, with an amazing portrait-style touchscreen, and Tesla also sells it in six- or five-seat guises for those who want to treat their passengers to more leg-stretching comfort and roominess.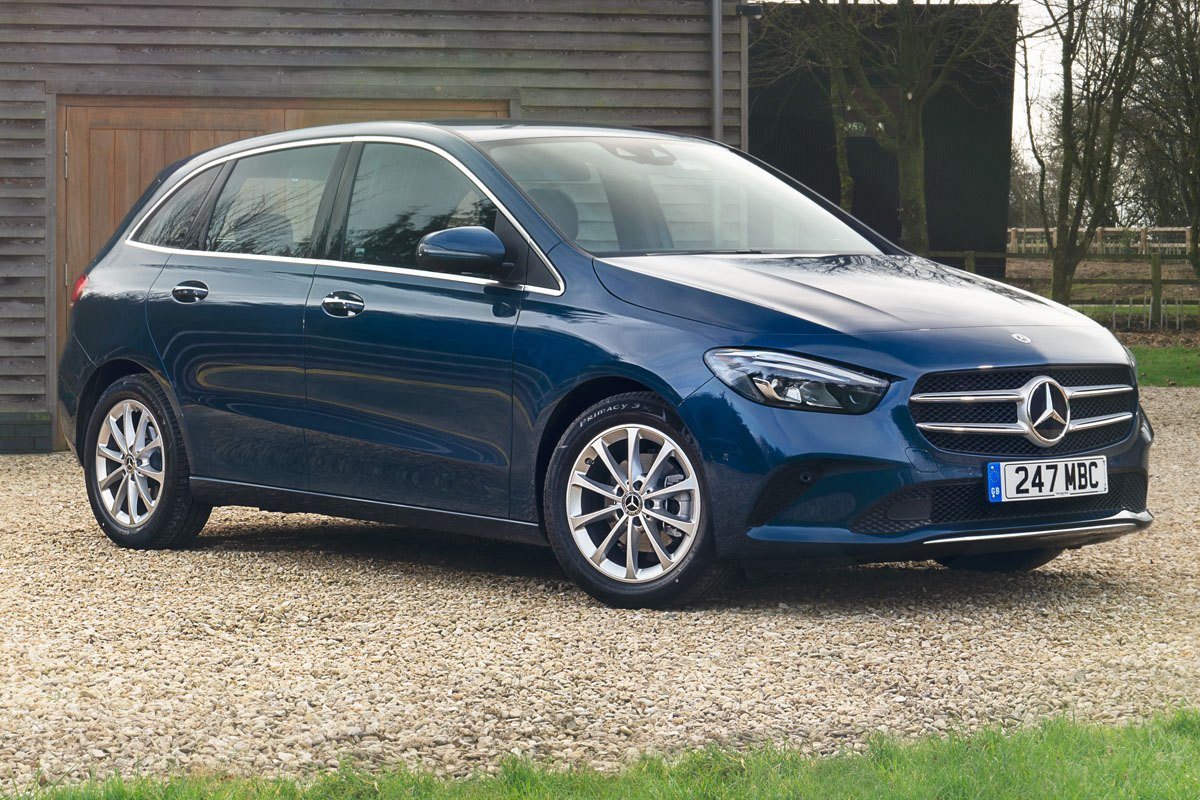 Mercedes-Benz B-Class
The Mercedes-Benz B-Class is a more compact, five-seat MPV alternative to the gigantic V-Class. It is a less overt people carrier, aiming to look more like a large hatchback, but still with the benefit of appreciable extra practicality. The B-Class has large doors, loads of headroom and a sliding rear seat with backrests that can be reclined. The MBUX infotainment system is very comprehensive, as is standard equipment that includes heated seats and a sporty multifunction steering wheel. The B-Class also comes in B 250 e plug-in hybrid guise, with a pure electric range of up to 42 miles.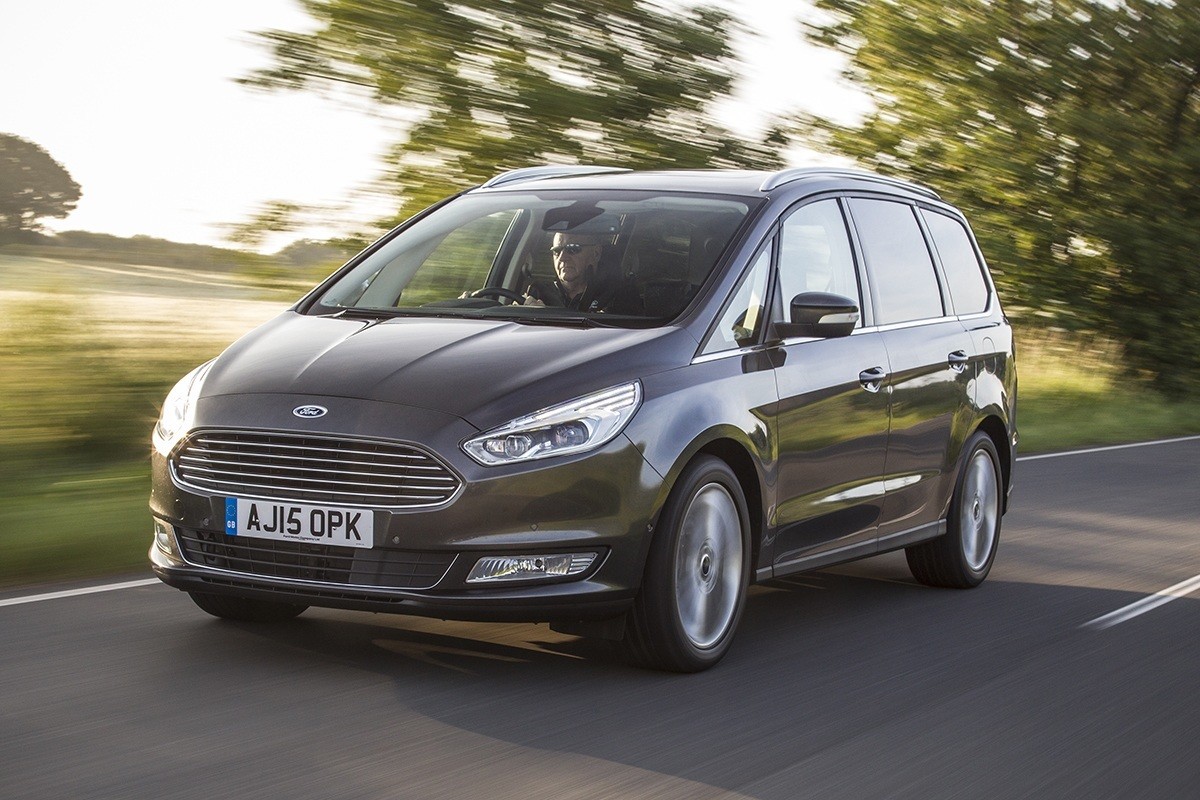 Ford Galaxy
The Ford Galaxy is more of a classic-style seven-seat large people carrier. It has a squared-off profile for maximum interior space, plus huge windows that offer all seven passengers a great view out. Even boot space isn't bad when travelling in seven-seat mode, with 300 litres on offer – that's not far shy of a Ford Focus hatchback. The Galaxy now comes as standard in fuel-saving petrol hybrid guise. If you want something more sporting, the sleeker Ford S-Max also seats seven people, albeit with less room for luggage and for anyone sitting in the third row.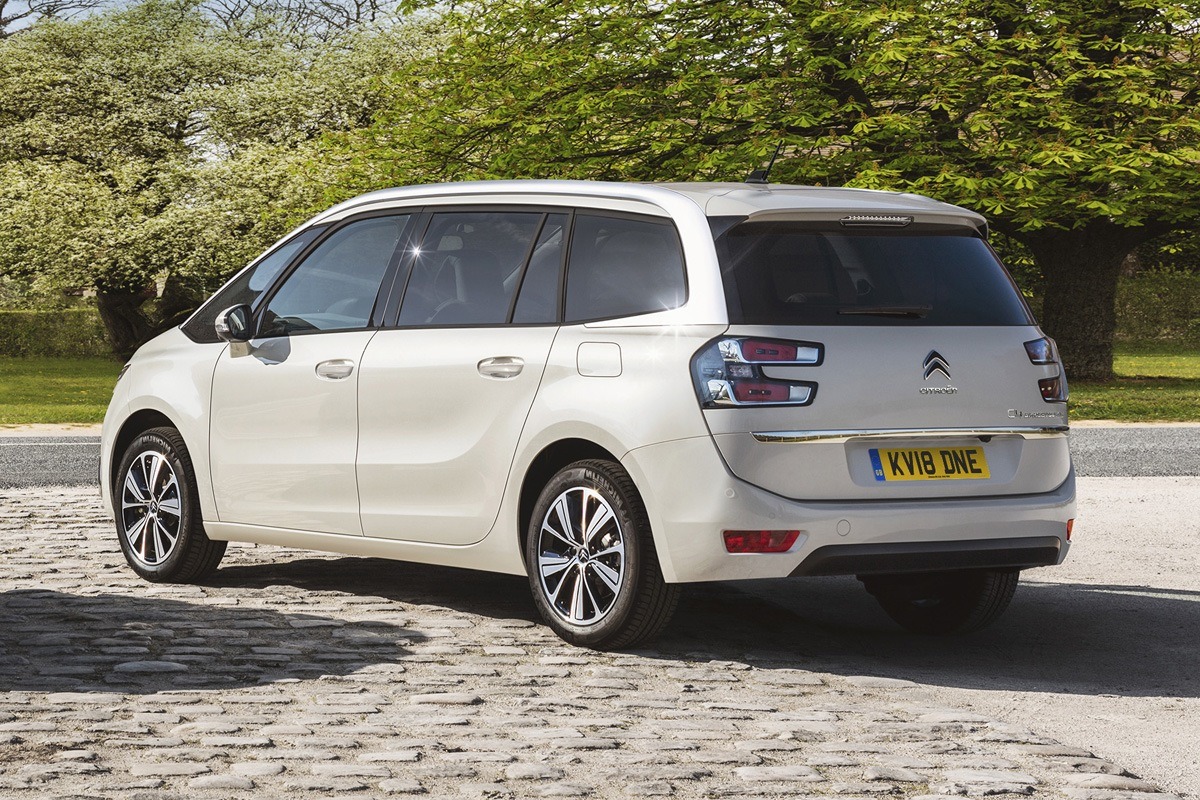 Citroen Grand C4 Spacetourer
The Citroen Grand C4 Spacetourer is another traditional MPV that continues to find fans, mainly thanks to its passenger-focused practicality. It seats seven people across three rows of comfortable, multi-adjustable seats – each chair is individual – and turbo petrol and diesel engines provide good pulling power. Fold the third row of seats and a huge 704-litre boot opens up for five people to use. The Grand C4 Spacetourer also benefits from the 'Citroen Advanced Comfort' approach, serving up low noise levels, a plush and comfortable ride, and other subtle tweaks to make this less of a car and more of a road-going express train.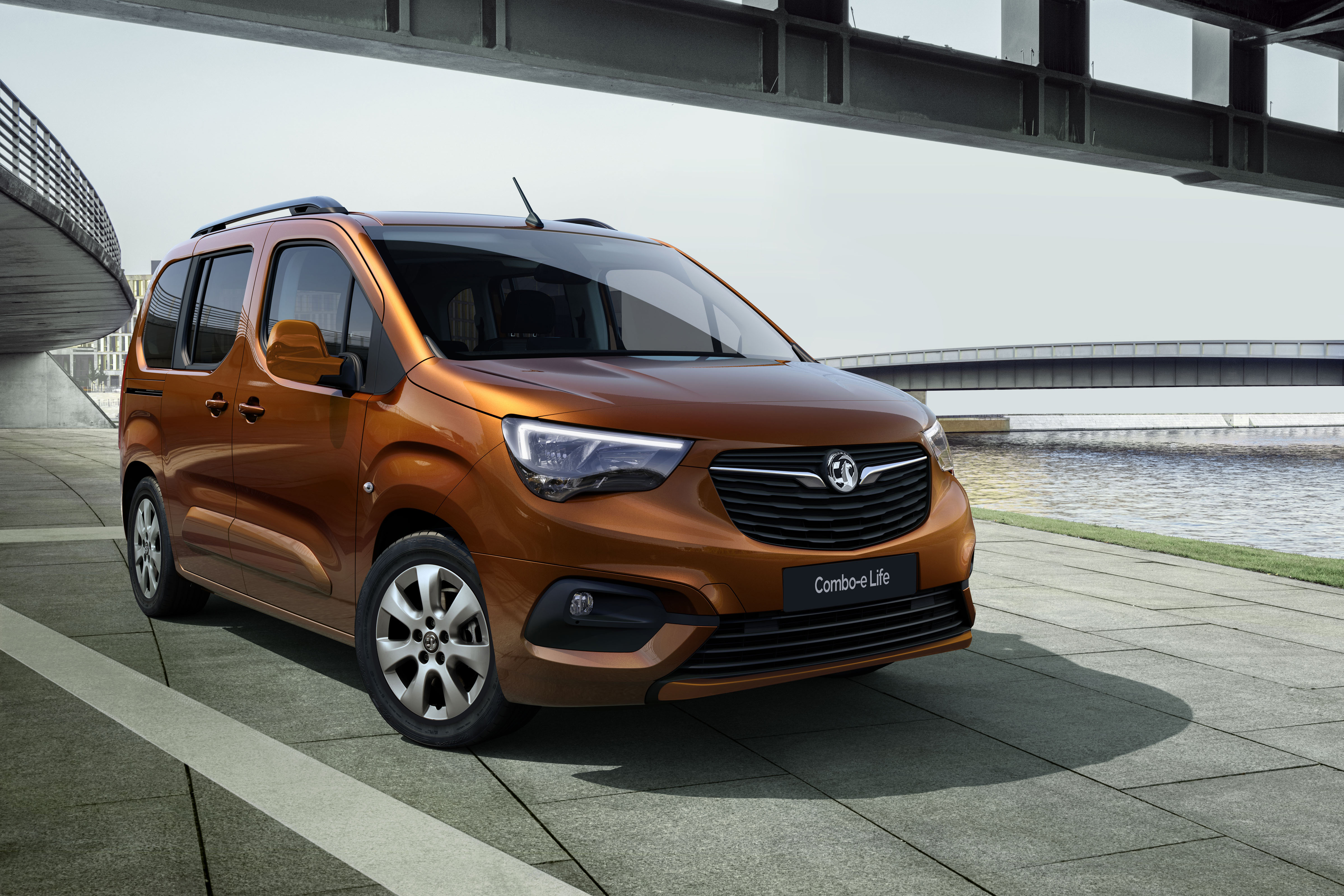 Vauxhall Combo-e Life
The Vauxhall Combo-e Life is another van-derived people carrier – but so sophisticated are vans these days, this shouldn't be a deterrent. Anyway, it means the Combo-e Life is a brilliantly practical MPV, with a terrific amount of space inside, plus a more commanding high-up driving position. Sliding rear side doors aid access and each passenger enjoys cavernous space, an abundance of headroom and more stowage places than they'll know what to do with. The Combo-e Life is offered in two lengths, each with a 136hp electric motor and 50kWh battery that gives a total driving range of just over 170 miles. Standard rapid charging helps make longer journeys more bearable.
Can you buy an MPV with more than seven seats?
Conventional car-derived people carriers generally come with a maximum of seven seats. If you want more, you need to look at other types of vehicle. The van-derived Mercedes-Benz V-Class, for example, has seating for up to eight, as does the Vauxhall Vivaro-e Life. The Land Rover Defender 110 is an interesting alternative; it has seven seats as standard, but you can option a three-person front bench, taking total capacity up to eight.
Can you get an electric or plug-in hybrid MPV?
Traditional MPVs stick to petrol or diesel power, but newer models are starting to embrace plug-in hybrid tech. The BMW 2 Series Active Tourer and Mercedes-Benz B-Class both come with a plug-in hybrid option, for instance. There are a growing number of electric models on the horizon to take on the Tesla Model X, too. The retro-look Volkswagen ID.Buzz is the most exciting of the new wave of contenders, while the Vauxhall Combo-e Life brings pure electric power to van-derived MPVs.
Which is the safest MPV for families?
Safety is very important for families, and they can be reassured that all new cars on sale feature the latest active safety tech – including autonomous emergency braking and an 'e-call' system, which automatically alerts the emergency services in the event of an accident. Newer models are steadily being tested by Euro NCAP, and one of the latest to be assessed, the Mercedes-Benz B-Class, enjoys a full five-star rating despite the tougher standards of the latest crash tests.