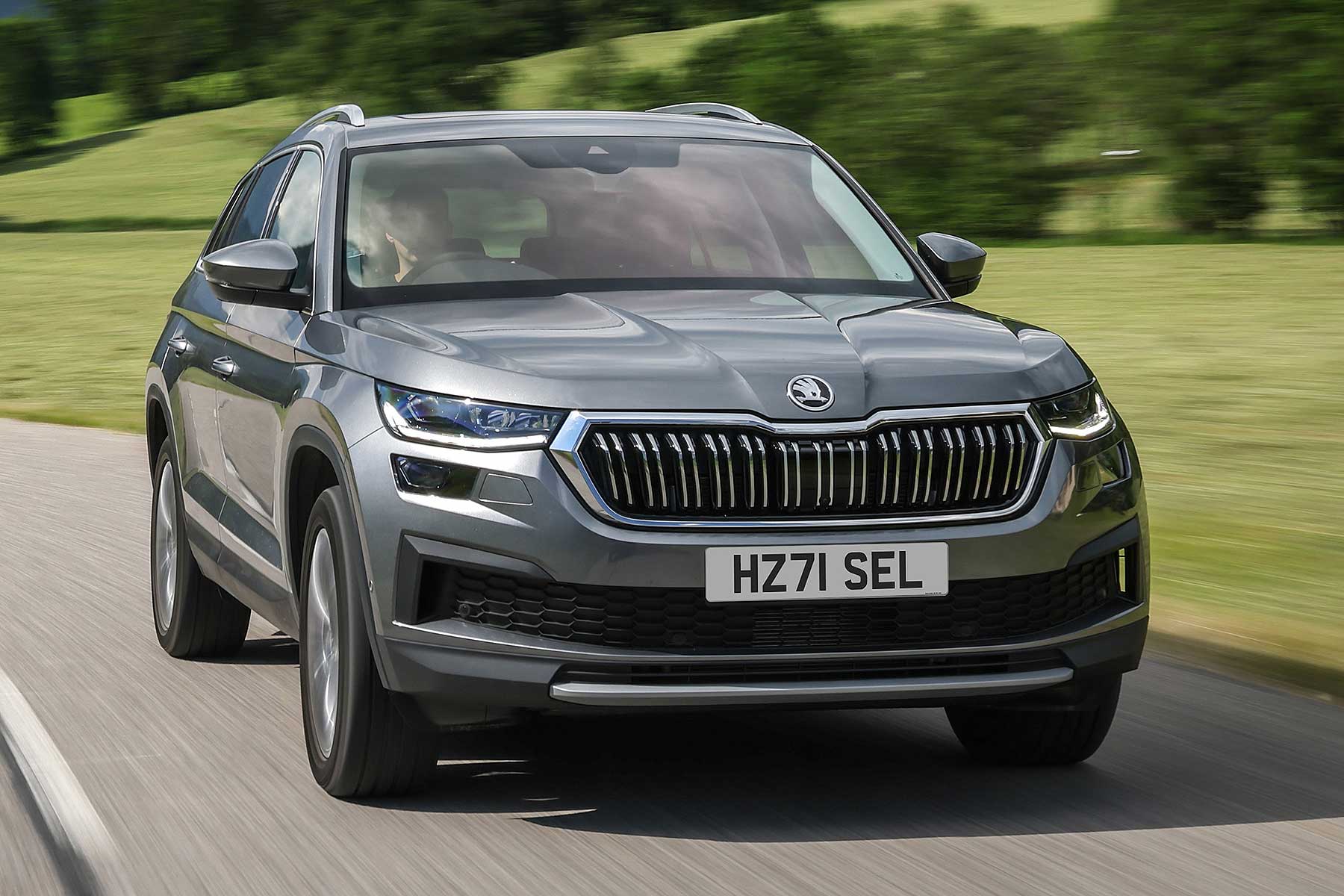 The 7 seater car isn't quite the force it once was, but there are some manufacturers who remain loyal to the cause. For families who have more than 2.4 children, they are invaluable – or indeed if the triplets want to each bring along a friend for the ride.
However, 7 seater cars aren't just ideal for those who need to carry lots of people. With the third row of seats folded flat into the floor, they boast bigger boots than the norm, making them practical even when it's just you and a couple of others on-board.
These days, 7 seater cars come in all shapes and sizes. The traditional people carrier, or MPV, has been joined by roomy SUVs, and even a leftfield estate-crossover. You can get pure electric 7 seaters, too.
For those who need the seats and space, here are 10 of the best 7 seaters you can buy.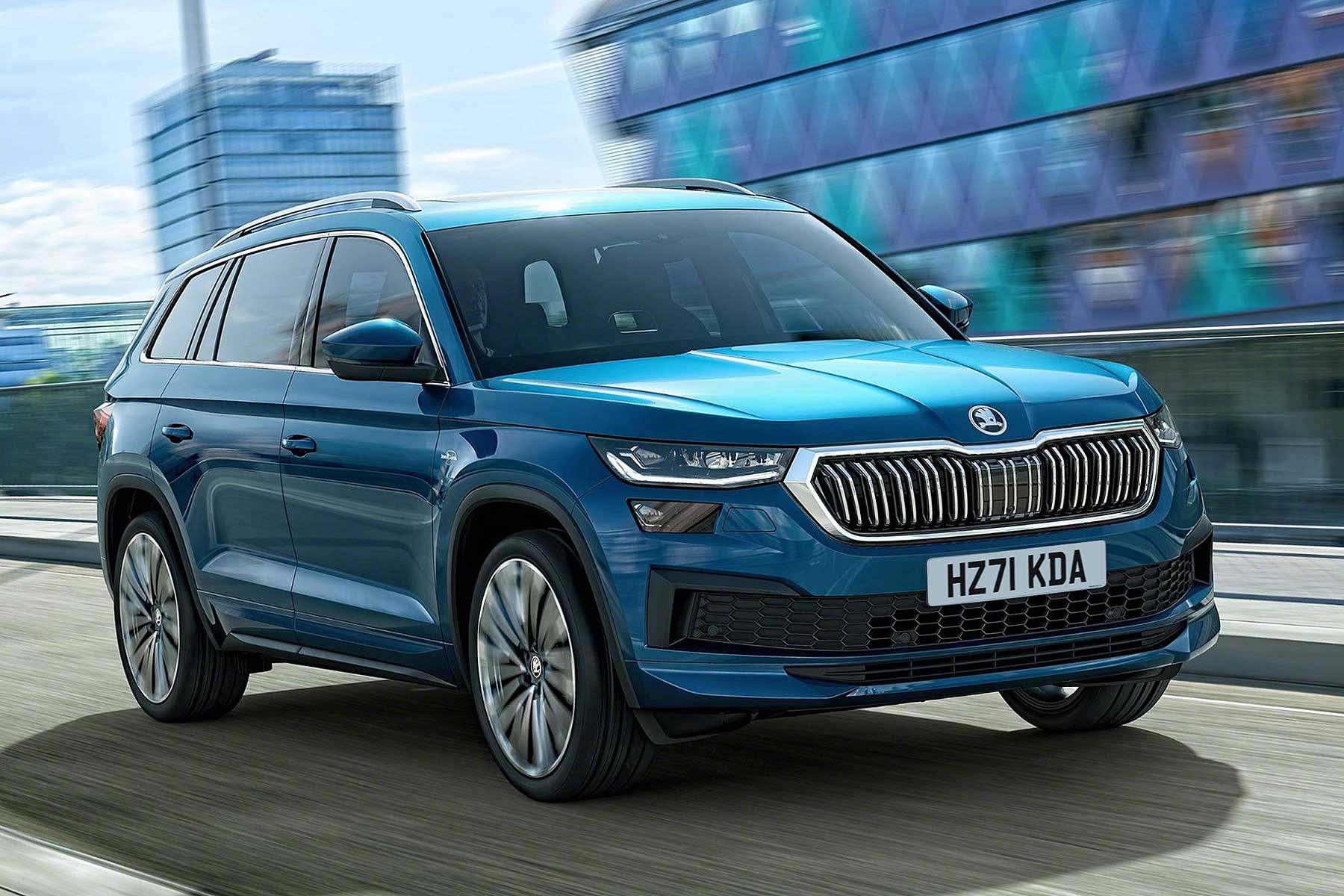 Skoda Kodiaq
The Skoda Kodiaq is a highly regarded 7 seater family car. The Czech firm's largest SUV, it has three roomy rows of chairs, with decent access to the third row and a good amount of room once passengers are in place. The large side windows give the cabin an airy feel, while effective engines have no problem lugging even a fully laden car. Skoda has recently facelifted the Kodiaq, giving it a more confident look. There's even a flagship Kodiaq vRS, with a high-performance 240hp 2.0-litre turbocharged petrol engine. That should wake up your six snoozing passengers on a twisty road…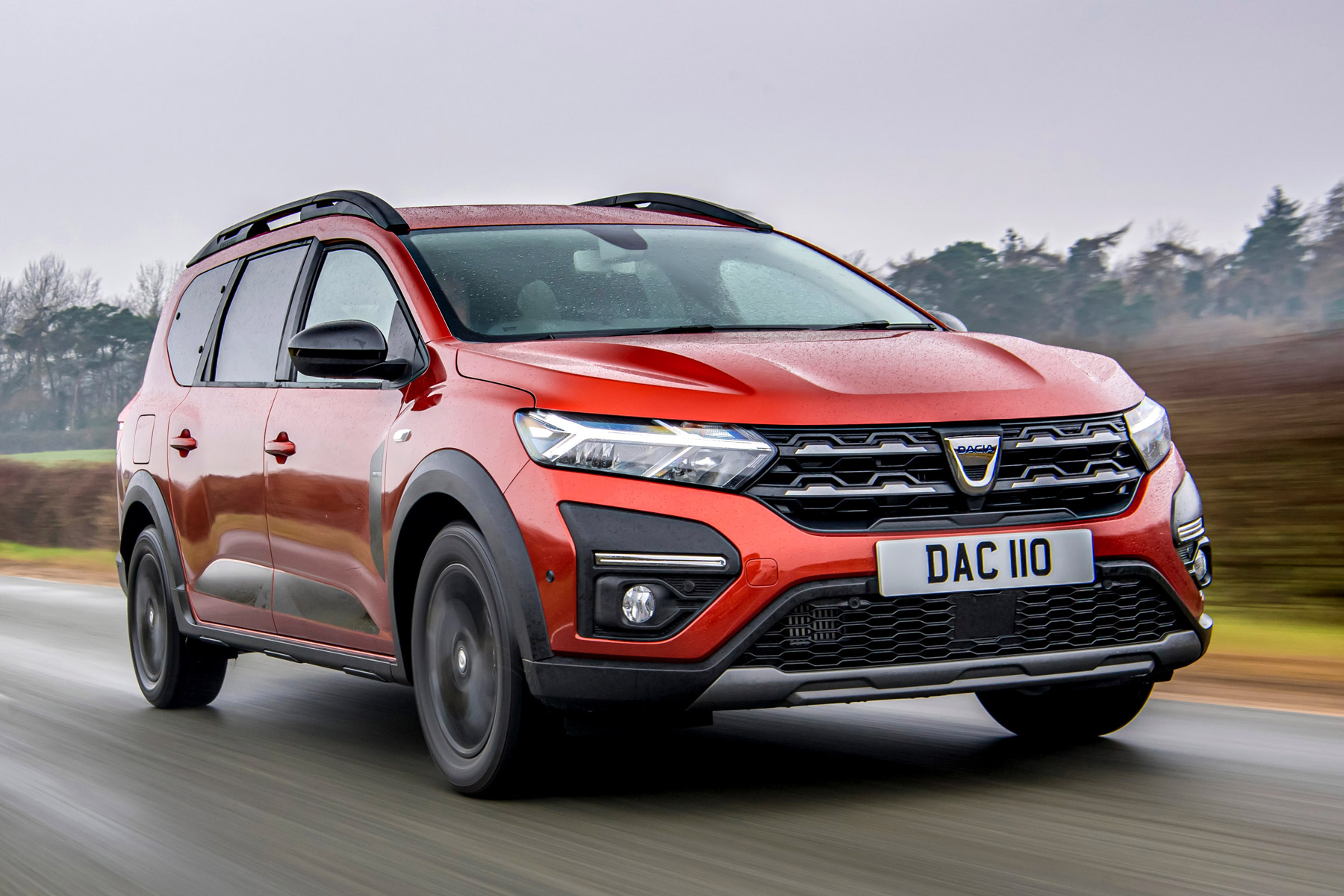 Dacia Jogger
The Dacia Jogger is a novel new type of 7 seater car. Its shape is a hybrid of estate car and crossover SUV; it even has a raised ride height for better clearance off-road. Inside, the front seats feel conventional but a step in the roof opens up a large amount of space for those in the rear. The back seats are also positioned higher than those in the front for a better view out. The third-row seats can be removed entirely, turning the Jogger into a useful small van. The simple model range has a good amount of equipment across the board, and prices are the crowning glory. They start from £15,000, making this easily the cheapest 7 seater car on sale in the UK.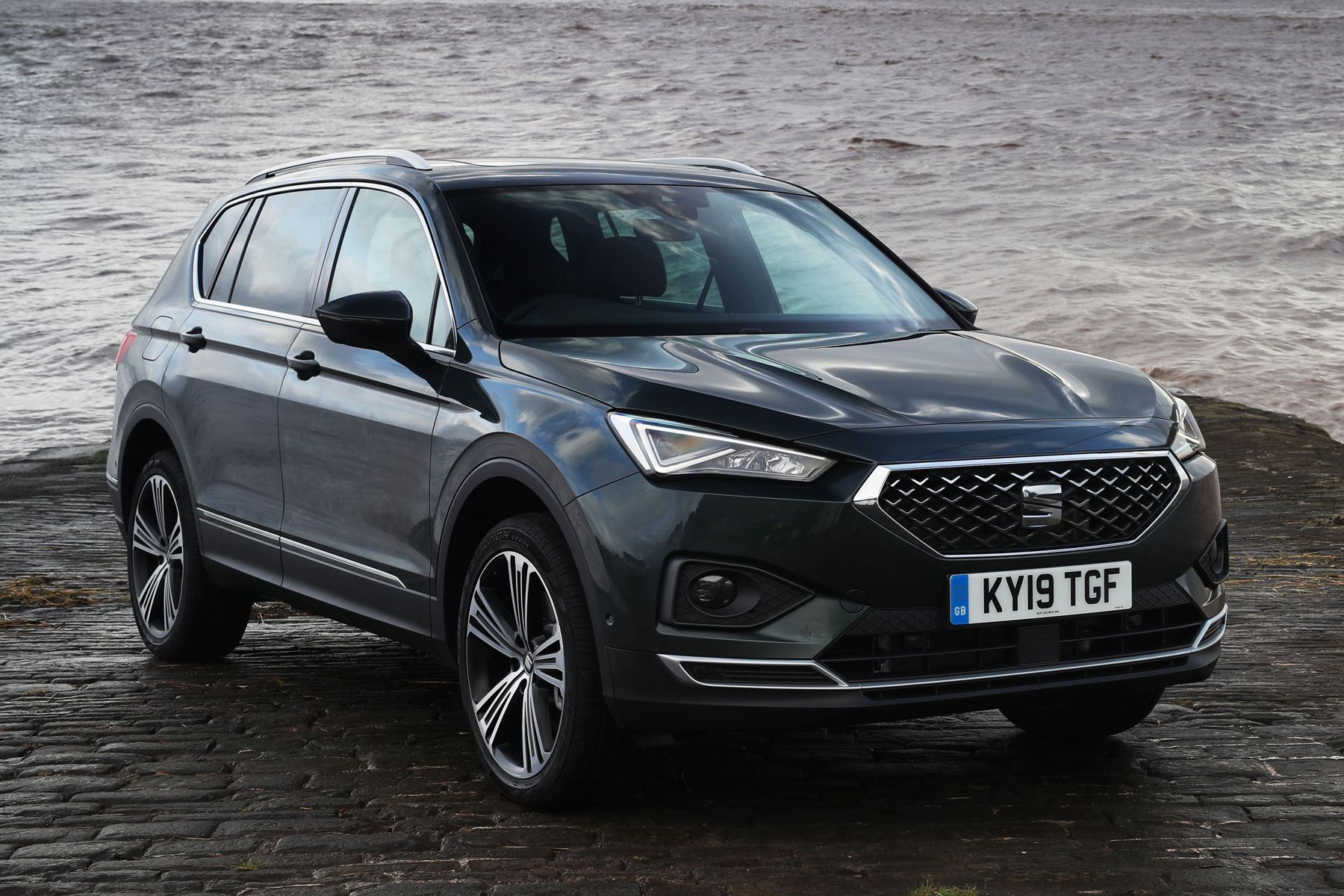 SEAT Tarraco
The Tarraco is the larger seven-seat sister car to SEAT's popular Ateca family SUV. It has a more upmarket design, with premium-like detailing and a smart interior. It's very well-equipped, with the SEAT Easymove offer even including metallic paint in the price. All three rows of passengers should discover ample space, and dropping the rearmost seats sees the boot grow to a vast 700 litres. Five people will be able to bring a huge amount of luggage with them. The engine line-up is focused on petrol and diesel for now, but a plug-in hybrid is due to arrive later this year.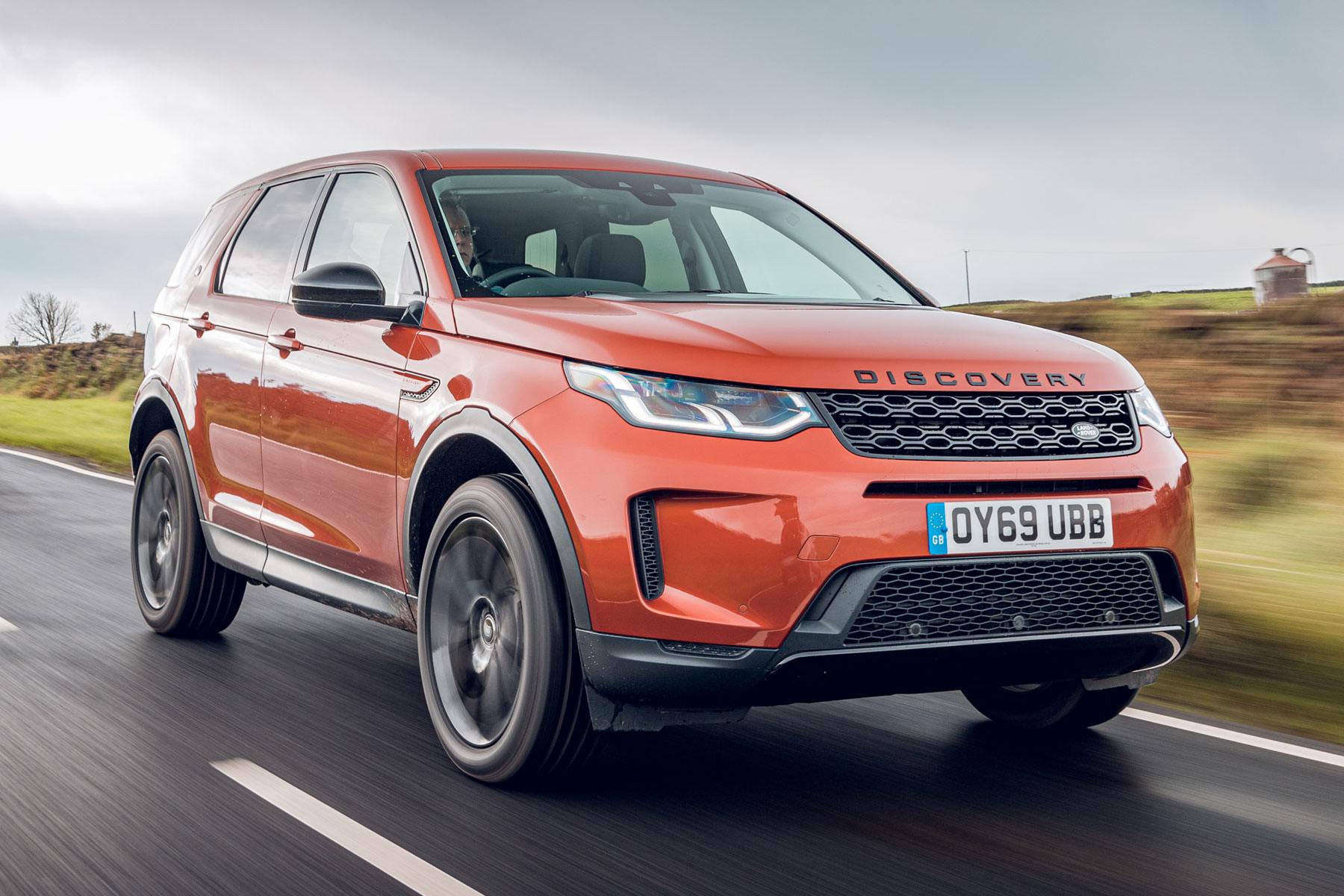 Land Rover Discovery Sport
The Land Rover Discovery Sport is the smaller alternative to another well-known 7 seater: the full-size Discovery. The Sport is more manageable around town, but still has a spacious interior, with third-row passenger room proving particularly good thanks to some clever space-saving engineering. The latest model has an upmarket feel inside, with the brilliant new Pivi Pro infotainment system, while the engine range now includes a plug-in hybrid. This has a pure electric range of 34 miles and tax-saving CO2 emissions of just 44g/km. The classy, go-anywhere image that comes from owning a Land Rover also appeals, particularly as this is an extremely able machine off the road.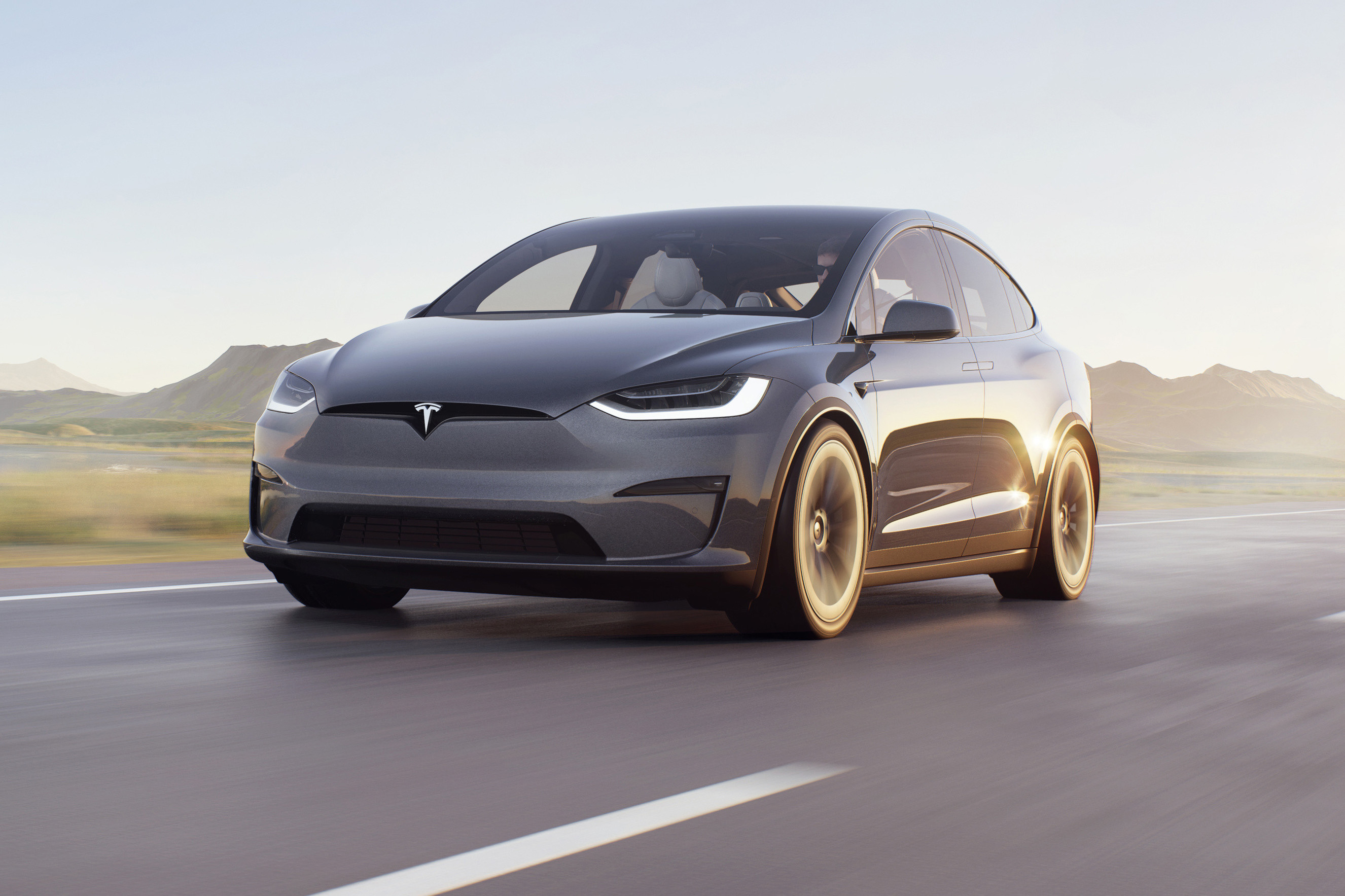 Tesla Model X
While the new Tesla Model Y comes as a 7 seater in other markets, it's not yet available with three rows of seats here in the UK. Tesla fans who want to carry six other people therefore must look at the larger Model X SUV instead, which is a 7 seater as standard. You can also configure it as a 6 seater, or indeed a 5 seater; all variations are accessed through the attention-grabbing 'Falcon Wing' rear doors. The Model X is a high-end machine with a six-figure price tag, but it offers blistering performance. Even the standard version can do 0-60mph in 3.8 seconds, alongside an EV range of almost 350 miles.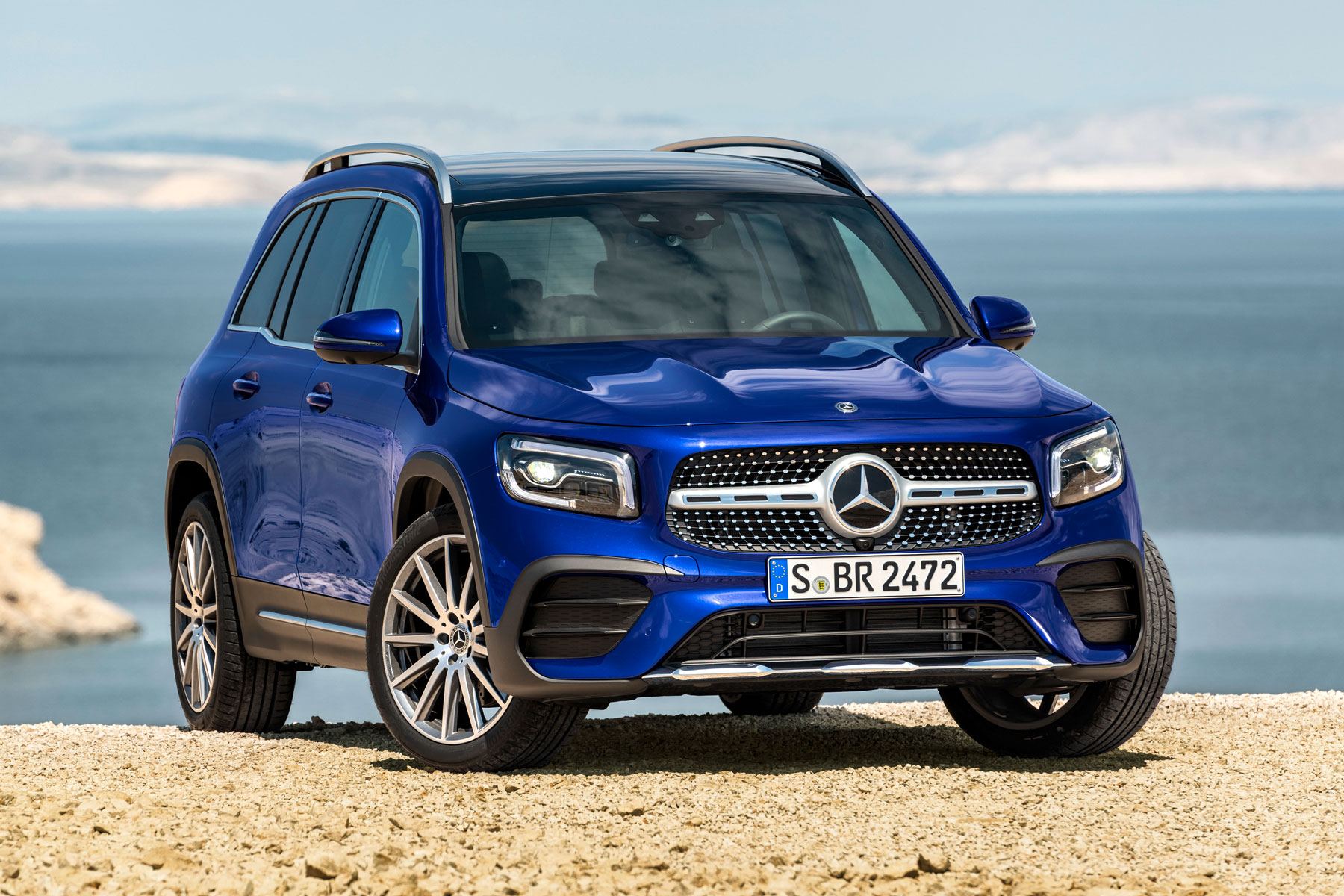 Mercedes-Benz GLB
The compact Mercedes-Benz GLB is a space-efficient SUV that costs from less than £40,000 and is available with three rows of seats. Even the entry-level GLB 200 has 7 seats, with a 163hp engine providing enough power to lug people around. If more power and sportiness is your thing, you can get a Mercedes-AMG GLB 35 4Matic with a thrilling 306hp and four-wheel drive. Inside, the firm's trademark build quality is in strong evidence, while the MBUX infotainment system is a real spectacle. You can even option camera-based 'augmented reality' sat-nav, which is guaranteed to wow everyone on board. A pure electric alternative has recently joined the line-up: the Mercedes-Benz EQB.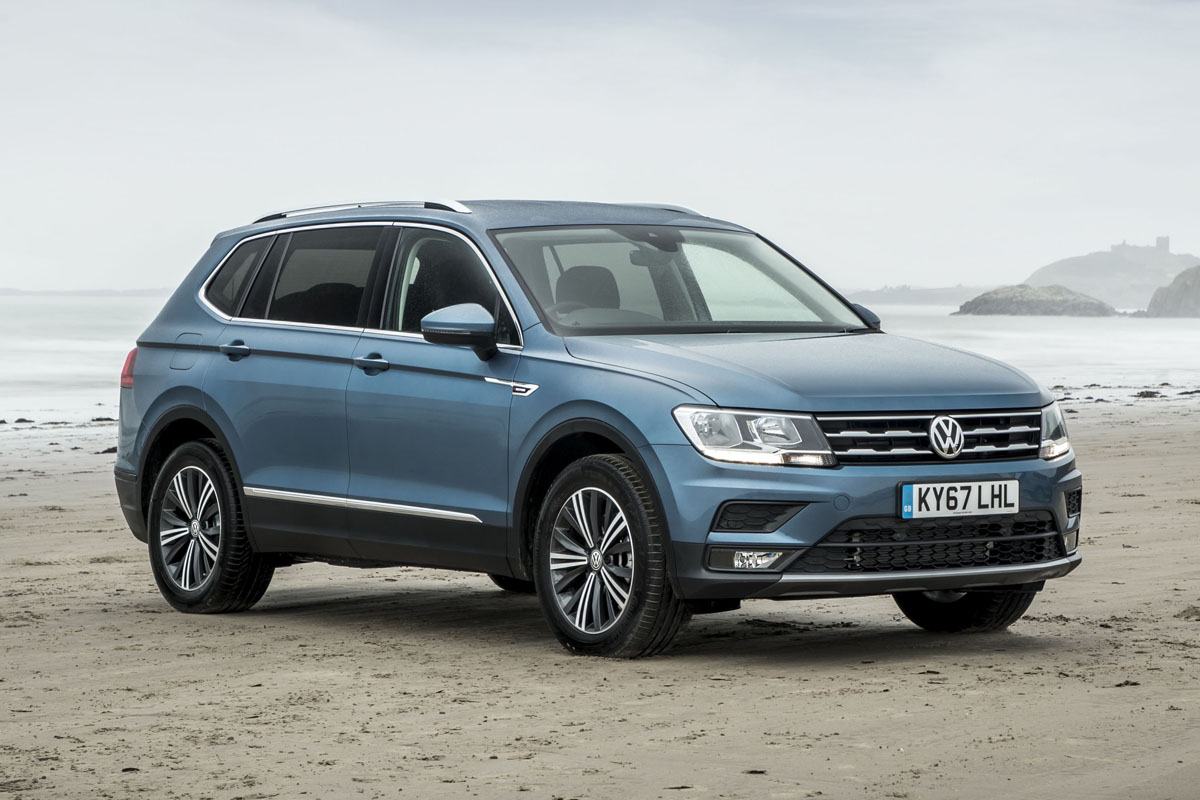 Volkswagen Tiguan Allspace
The regular Volkswagen Tiguan family SUV has been joined by a longer Allspace version. The extra length is used to add a third row of seats, giving it 7 seat practicality and a much larger boot when only five seats are used. The longer rear doors offer better access for passengers, too. It's as smooth and stable as any other Tiguan to drive, with confident handling and efficient engines. Volkswagen's famed build quality means it feels a cut above to travel in, while the timeless styling should look fresh for many years to come.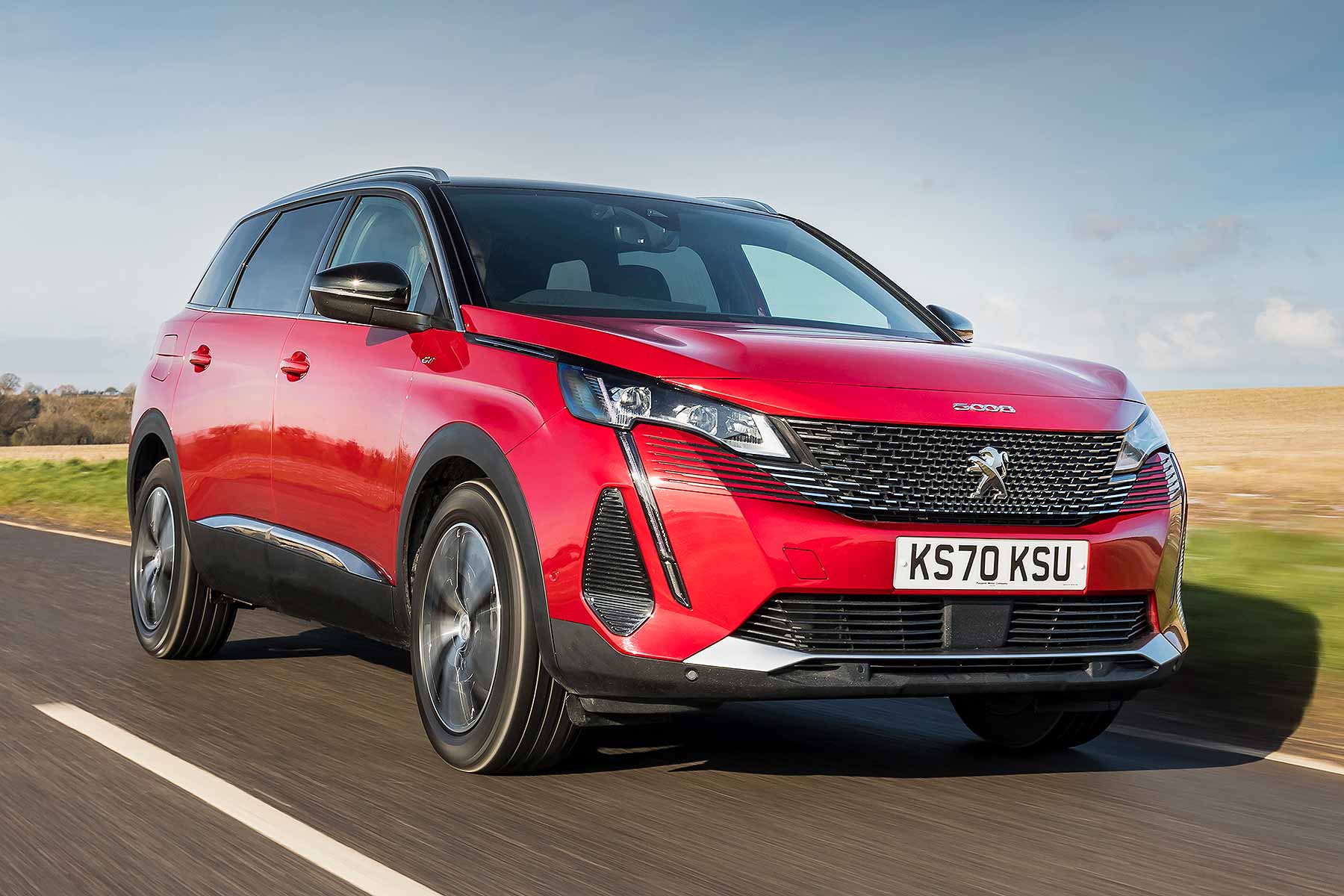 Peugeot 5008
The Peugeot 5008 is the three-row, 7 seat alternative to the popular 3008 SUV. Like that model, it has been facelifted since launch, gaining a frameless radiator grille at the front and more premium styling features throughout. It cuts quite a dash on the road. Choose from a range of engines with up to 180hp, plus both manual and automatic gearboxes. Peugeot offers some very contemporary trims inside, including wonderful wood-effect inlays, and the bronze-look digital dials are neat. The driver will have to get used to Peugeot's i-Cockpit layout, though, which serves up an oddly small steering wheel.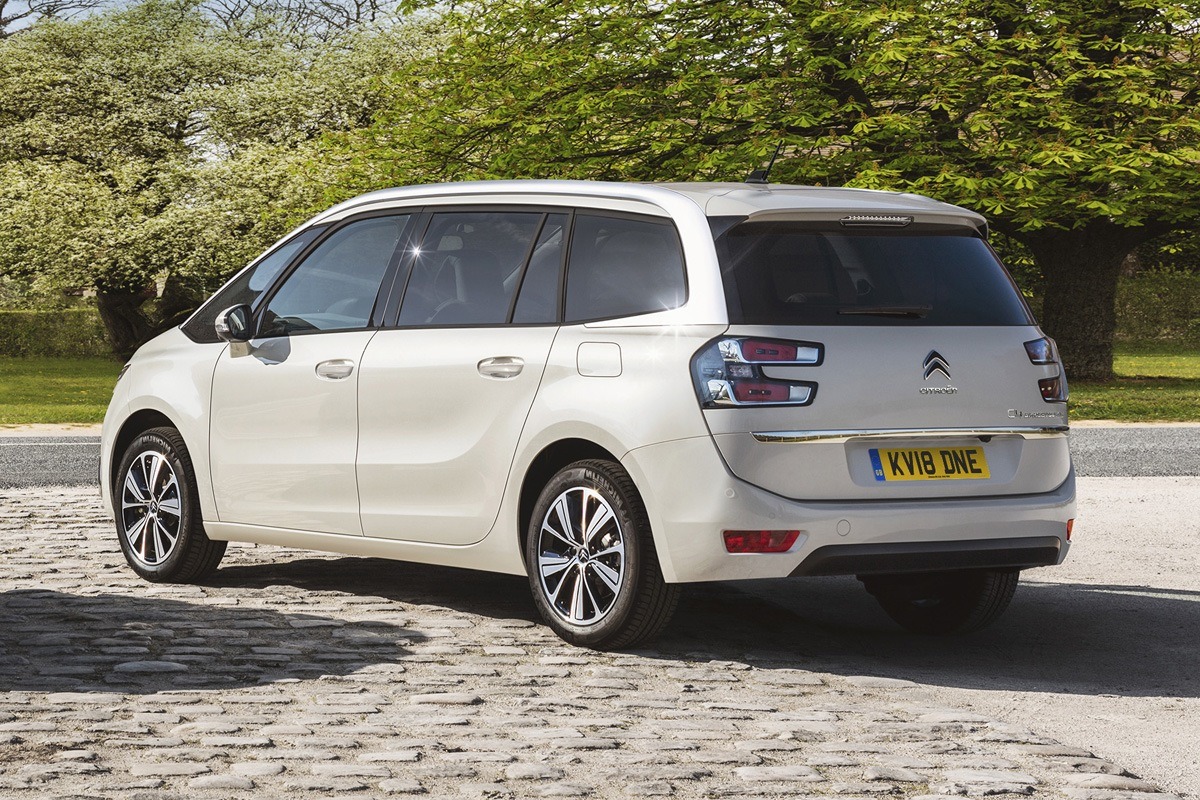 Citroen Grand C4 Spacetourer
The Citroen Grand C4 Spacetourer is a people carrier with an evergreen longevity that clearly shows the strengths of a well-designed MPV. It has a boxy, upright body with a huge glass area, making it feel really light and airy inside, as well as practical and spacious. All three rows of passengers shouldn't find cause for complaint, while the boot is big in all configurations. Being a Citroen, the Grand C4 Spacetourer has been tuned to give a smooth, cushioned ride quality, which the turbocharged engines complement with fine refinement. Owners seem to really rate its effortless practicality.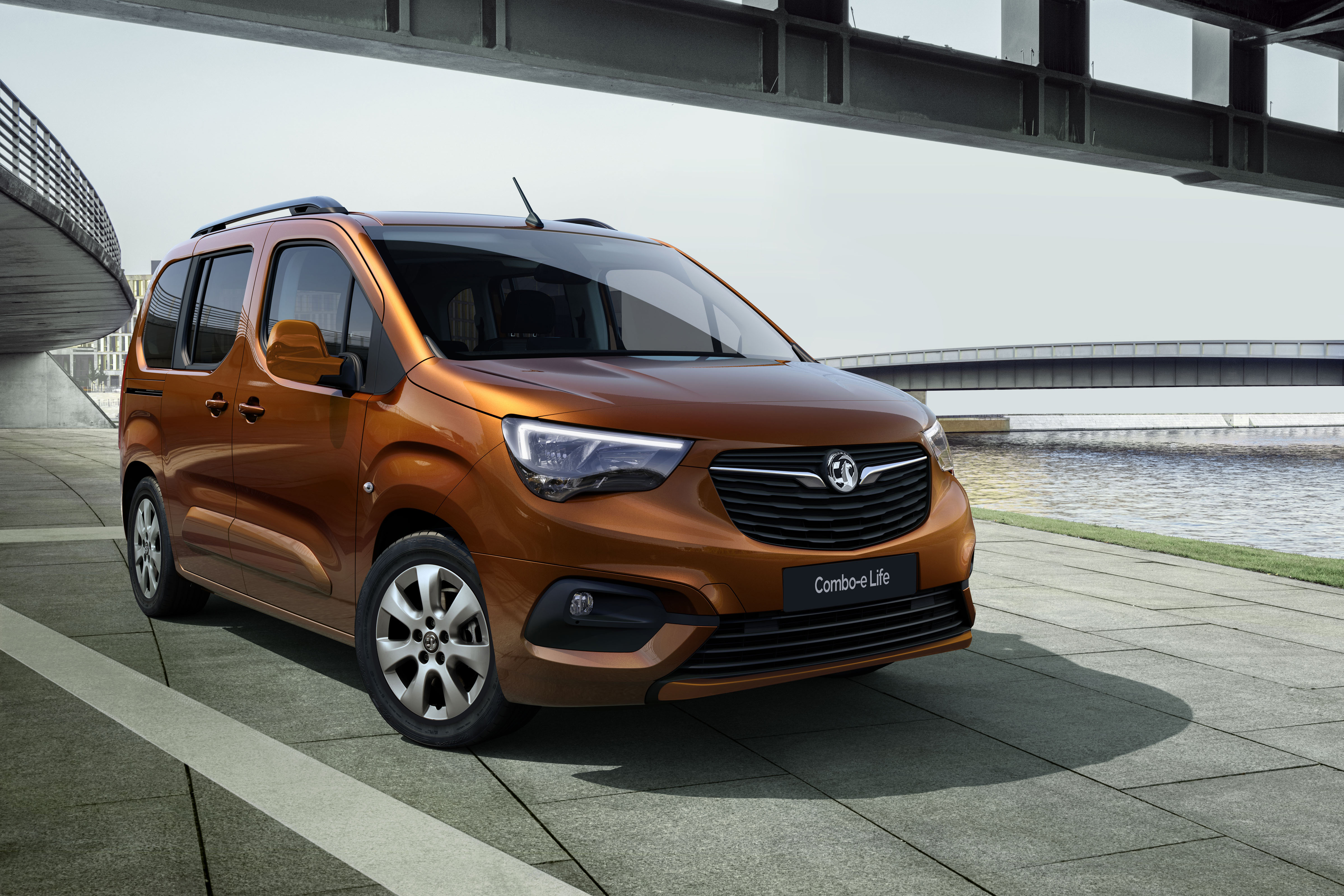 Vauxhall Combo-e Life
The Combo-e Life is the passenger-carrying version of Vauxhall's Combo small van. It comes in regular- and long-wheelbase guises, and seats up to seven people. It does so with incredible space efficiency; thanks to its super-boxy design, the amount of room inside is genuinely vast. There's acres of headroom, loads of stowage space and the added convenience of sliding rear doors. It uses a 50kWh battery, which gives a range of around 175 miles, and has rapid-charge functionality for speedier top-ups on the move. For those who want the ultimate space-efficient 7 seater at a still-affordable price, the Combo-e Life is hard to beat
Can you get a 7 seater estate car?
They are something of a rarity these days. Brands such as Volvo used to offer them years ago, but now the only Volvo estates are five-seaters. Mercedes-Benz previously sold 7 seater versions of the E-Class estate as well, but prefers to focus on 7 seater MPVs and SUVs today. This is undoubtedly good news for passenger safety, as the third row of passengers in estate cars always appeared a little exposed – even if manufacturers insisted the space was made safe by good body protection.
Do electric cars come with 7 seats?
Tesla is leading the charge (if you'll pardon the pun) with 7 seater electric cars. The Model X was early out of the blocks and has proven a popular choice for large families, helped by its huge performance and range. The Mercedes-Benz EQB is an intriguing new choice of 7 seater, building on the practicality of the GLB with zero-emissions electric drive. Tesla now boasts a rival to the EQB as well, in the shape of the Model Y, which we expect to be offered in 7 seat guise for UK buyers in due course.
Are 7 seater cars safe?
The days of the third row being rear-facing seats in the boot of an estate car are long gone, thankfully. These days, the sixth and seventh seats are proper chairs with full three-point seatbelts and plenty of space around the passengers to keep them safe. Some models even have rear curtain airbags for the third row of passengers. Oh, and there's no hiding at the back without your seatbelt on, thanks to sensors in the seats that extend to all passengers in the car.