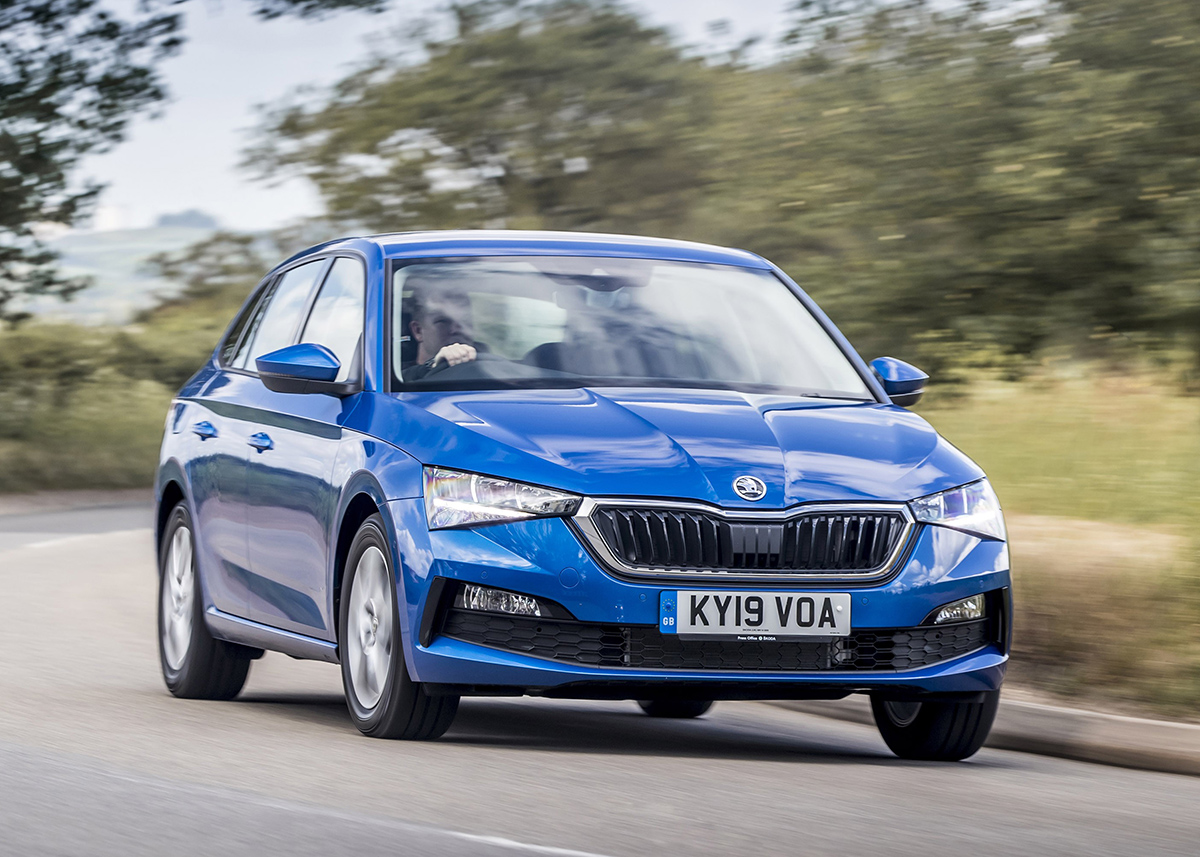 The cost of shopping, of heating, of fuel at the pumps – everything seems to be going up these days. And there appears to be little sign of respite on the horizon.
Reducing the amount you spend on a new car is an obvious way to save cash. But don't think this means you have to switch new for used, or drop from a roomy five-seater with a big boot into a smaller city car or supermini.
Many car manufacturers are happy to compete in the cheap family car sector, offering affordable new cars to growing families without forcing them to compromise. Indeed, some of the cars here are appealing in their own right, bargain price tag or not.
Cheap family cars mean one less thing to worry about. You have a fresh, reliable new car with a comprehensive warranty, a fuel-efficient engine and all the reassurance that comes from having the latest safety tech. You may even rouse a little envy from the neighbours by having it on the driveway.
Here are 10 of the best cheap family cars you can buy in 2022.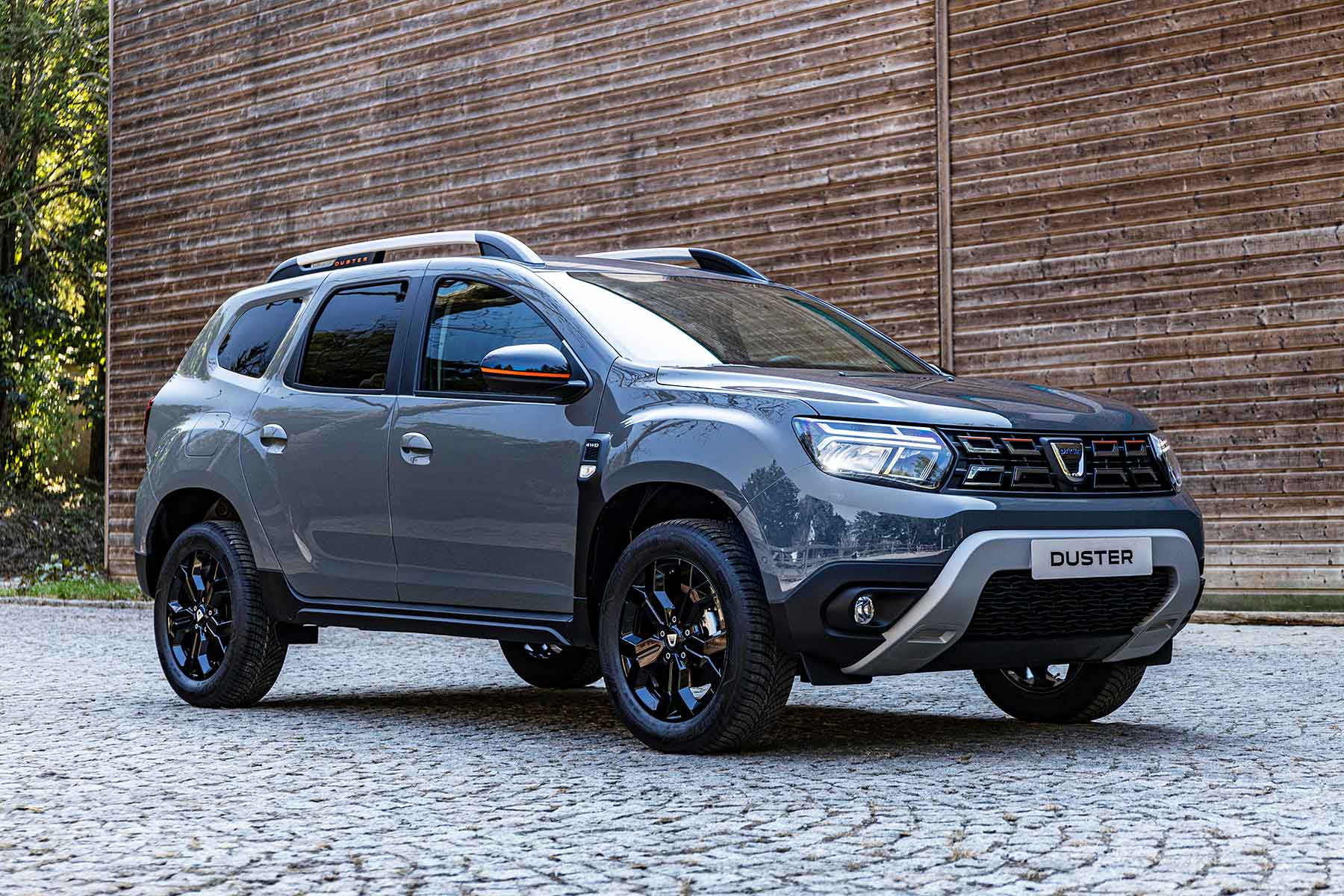 Dacia Duster
The Dacia Duster is a high-riding crossover SUV with spacious seats inside for five and a large 445-litre boot. This is considerably bigger than the family hatchback norm, and folding the seats opens up even greater space. It is exceptionally affordable, with prices starting from less than £14,500 – and while the base car doesn't feature alloy wheels or colour-coded bumpers (some actually prefer its rugged appearance), it still comes with standard air conditioning. Even the entry-level Duster engine is a smooth and effective 1.0-litre turbo petrol, and you can trade up to more powerful versions, including a 1.5 dCi diesel that's also available with grippy all-wheel drive.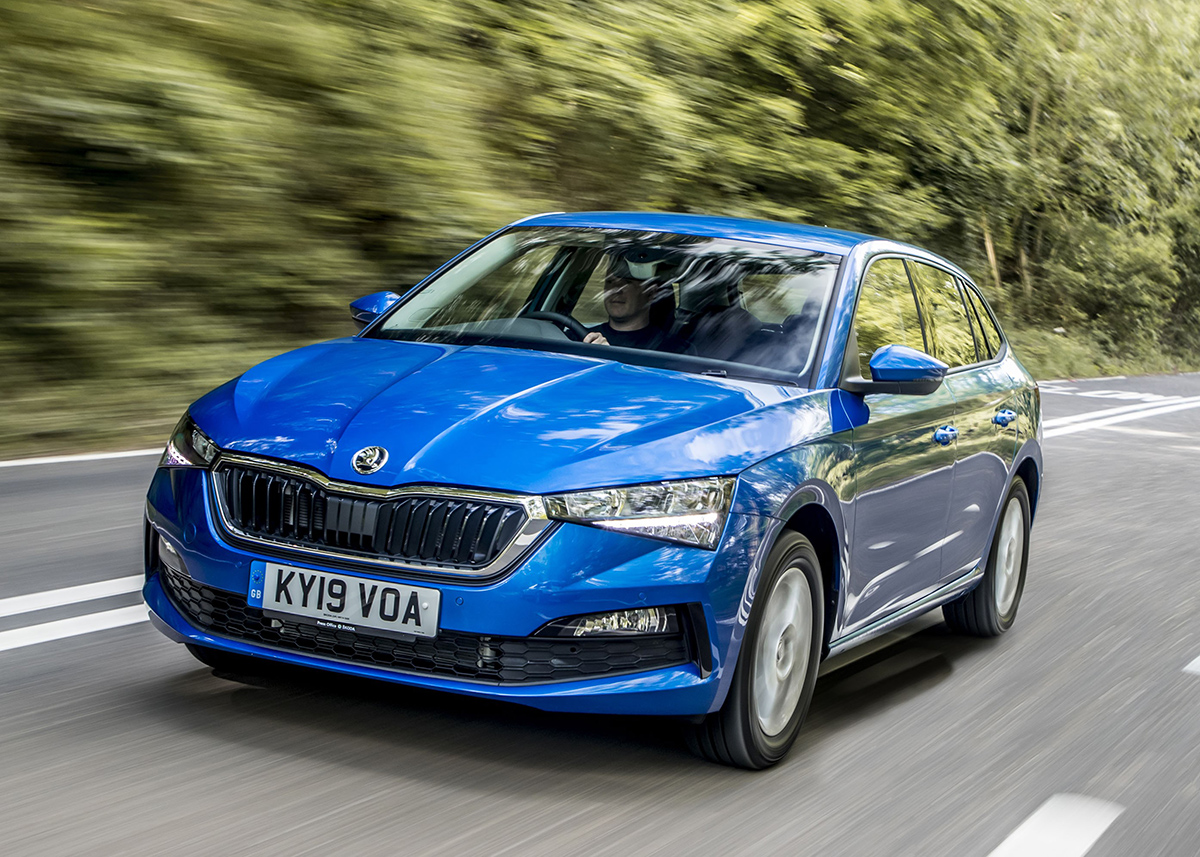 Skoda Scala
The Scala slots in between the Fabia supermini and large Octavia family car in the Skoda range. It is a five-door hatchback with neat styling and prices that start from well under £18,000. Every Scala comes with alloy wheels and air-con, plus a lane-keep assist function and autonomous emergency braking. Move up through the range and plenty more equipment is added, too. The Scala Monte Carlo is a great-looking range-topper, with sporty black detailing and smart alloy wheels. Fuel-efficient petrol and diesel engines make light work of driving the Scala, even when its vast 467-litre boot is fully laden.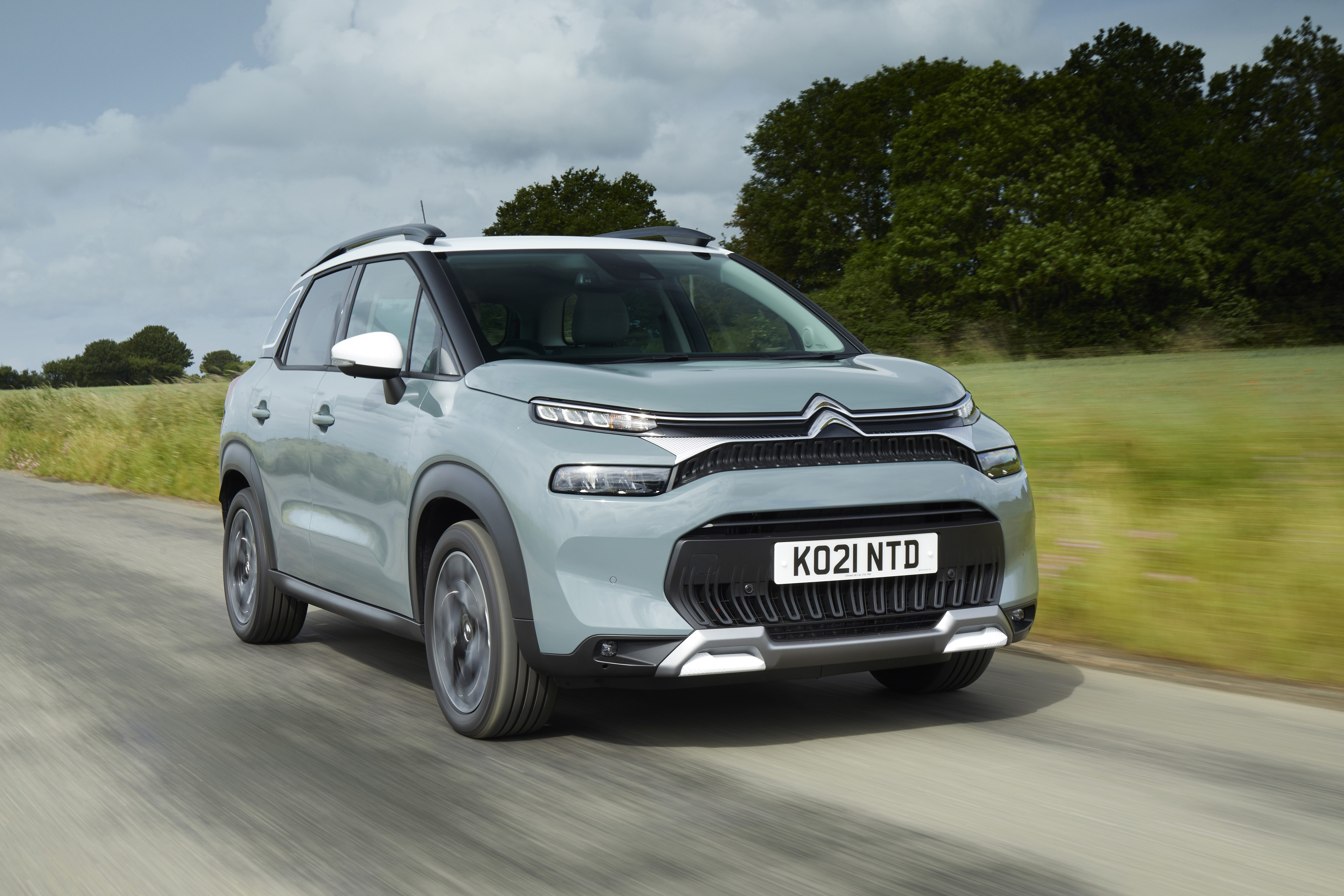 Citroen C3 Aircross
The Citroen C3 Aircross is a stylish small SUV that generally falls out of the range of cheap family cars. However, Citroen offers a value-priced special edition, the C3 C-Series, with an all-inclusive spec that covers everything you'd want as standard. It has climate control air-con, 16-inch alloy wheels and even executive-look dark-tinted rear glass, all for a price of less than £18,000. We like the eye-catching red detailing outside and in. The turbo petrol engine is smooth and the C3 Aircross drives in a very family-friendly way, with excellent ride comfort and refinement. Space inside is decent as well, with comfortable rear seats and a generous boot.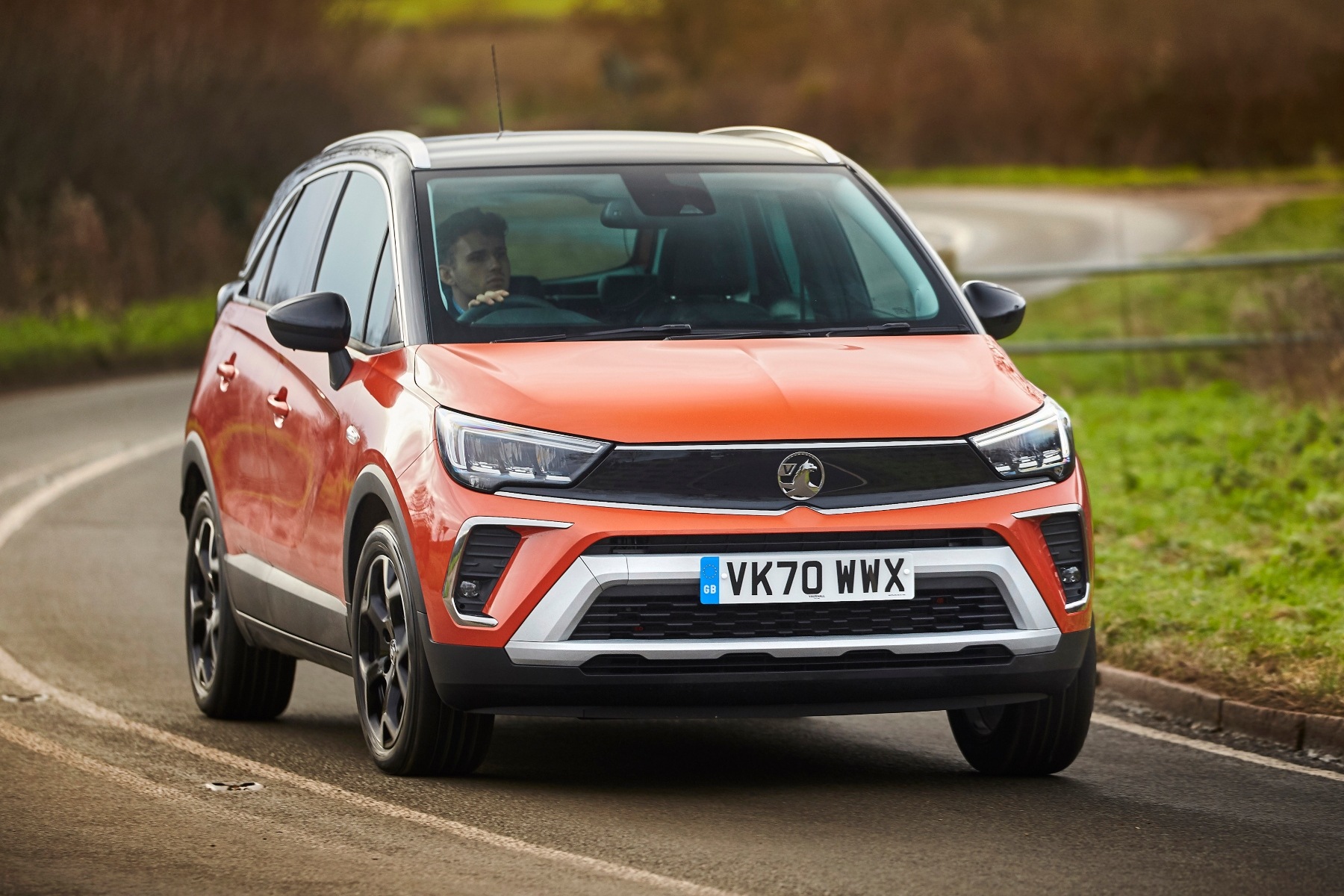 Vauxhall Crossland
The Vauxhall Crossland is another well-priced small SUV, with prices from less than £18,500. That's despite it boasting the distinctive new Vauxhall 'Vizor' front end, which transforms the appearance of this MPV-style SUV. Those people-carrier traits mean there is a lot of space inside – it's more practical than the style-oriented Vauxhall Mokka, for example, with a bigger boot – and families will like the high seating position. You even get diamond-cut alloy wheels with the entry-level model, plus a 7.0-inch touchscreen and a readout that displays speed limit signs to remind you how quickly you're allowed to drive on particular sections of road.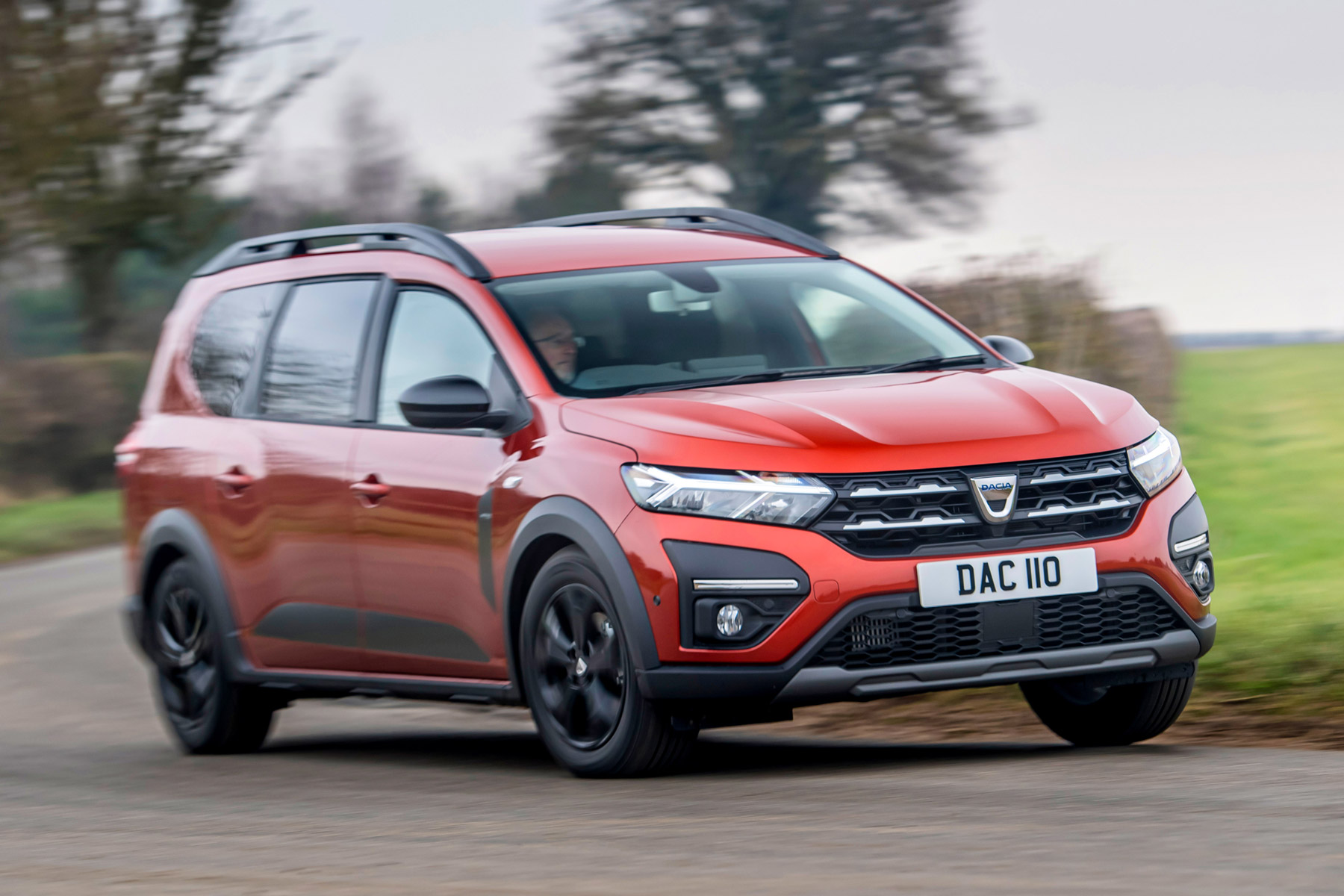 Dacia Jogger
The Dacia Jogger is a new type of family vehicle. It blends the profile of an estate car with the rugged styling and raised ride height of a crossover SUV, plus the seven-seat interior of an MPV. It's long on the outside, with a Volvo estate-style appearance, and this delivers excellent space inside, particularly in the middle row of seats, where legroom is ample and the raised bench gives a good view out. The boot isn't a bad size, even with all seven seats in use, and it grows massively with them folded into the floor. The Jogger also comes with multi-function roof bars as standard, ready-made for a roof box. That's all for prices starting from less than £15,000. Incredible value.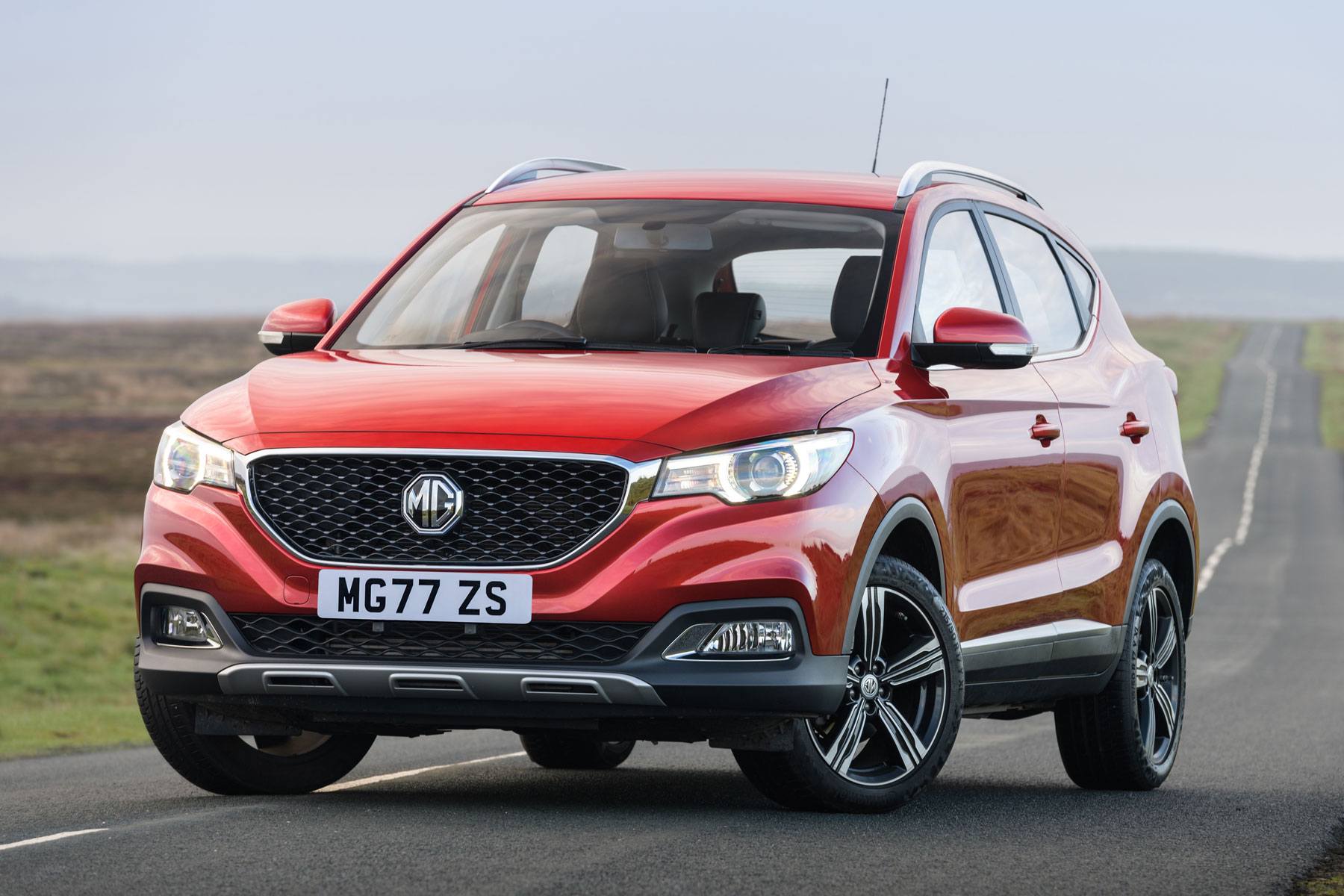 MG ZS
The MG ZS is another fashionable SUV crossover on offer at a competitive price. It starts from £16,500, which brings goodies such as a large 10.1-inch touchscreen and smart alloy wheels. Higher-grade models have an even more generous level of standard equipment. The budget 1.5-litre petrol engine is OK, but we'd go for the zestier 1.0 turbo if you can. The ZS has high-set seats, giving a good view of the road ahead, and it's a simple and straightforward car to drive in town. Buyers even get the added bonus of a lengthy new-car warranty, which is valid for seven years or 80,000 miles.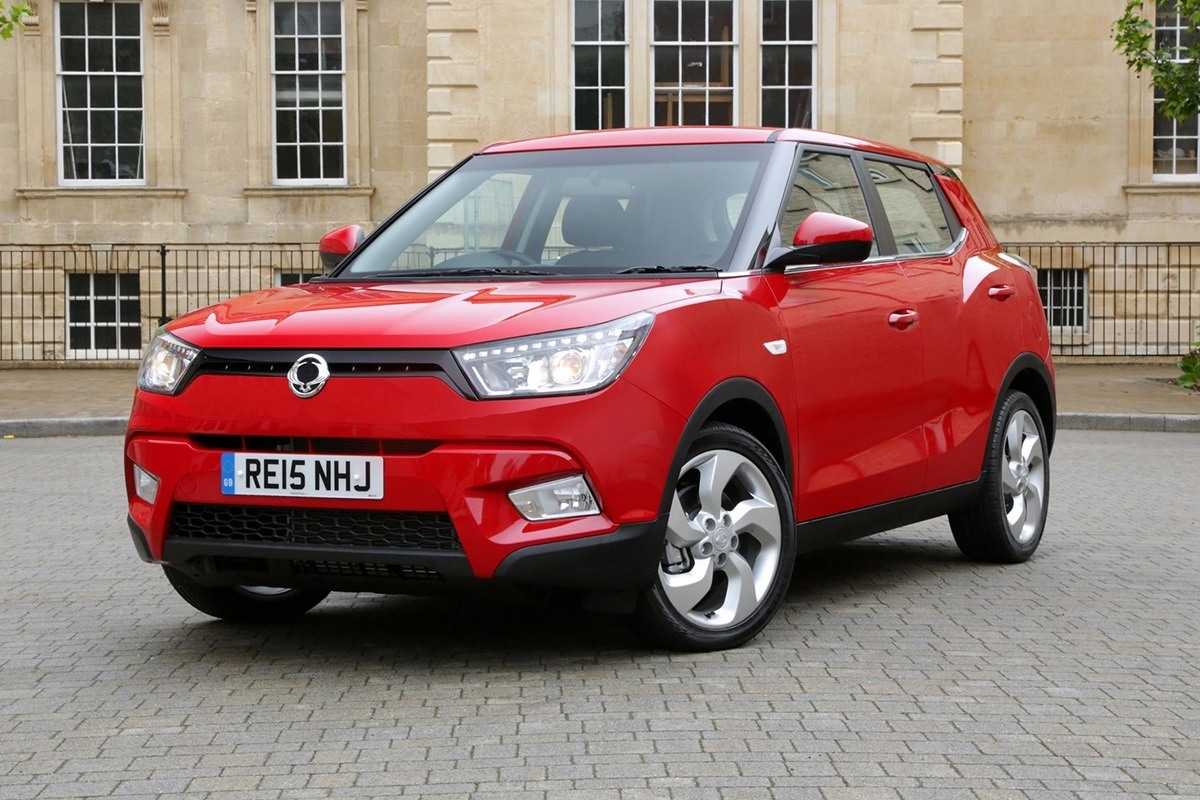 SsangYong Tivoli
The SsangYong Tivoli is a small SUV with prices starting from less than £15,000 – and that's for a car with a seven-year, 150,000-mile warranty. All engines are turbocharged, even the entry-level 1.2-litre petrol, and the high-riding Tivoli has a roomy cabin and 427-litre boot (although, unusually, the boot of the 1.5 automatic model is notably smaller). All models have air-con and a modern D-shaped steering wheel, and all but the base car have a touchscreen infotainment system with Apple CarPlay, Android Auto and a reversing camera. Performance is strong as well: the 1.2 engine develops 128hp, rising to 163hp for the 1.5 version.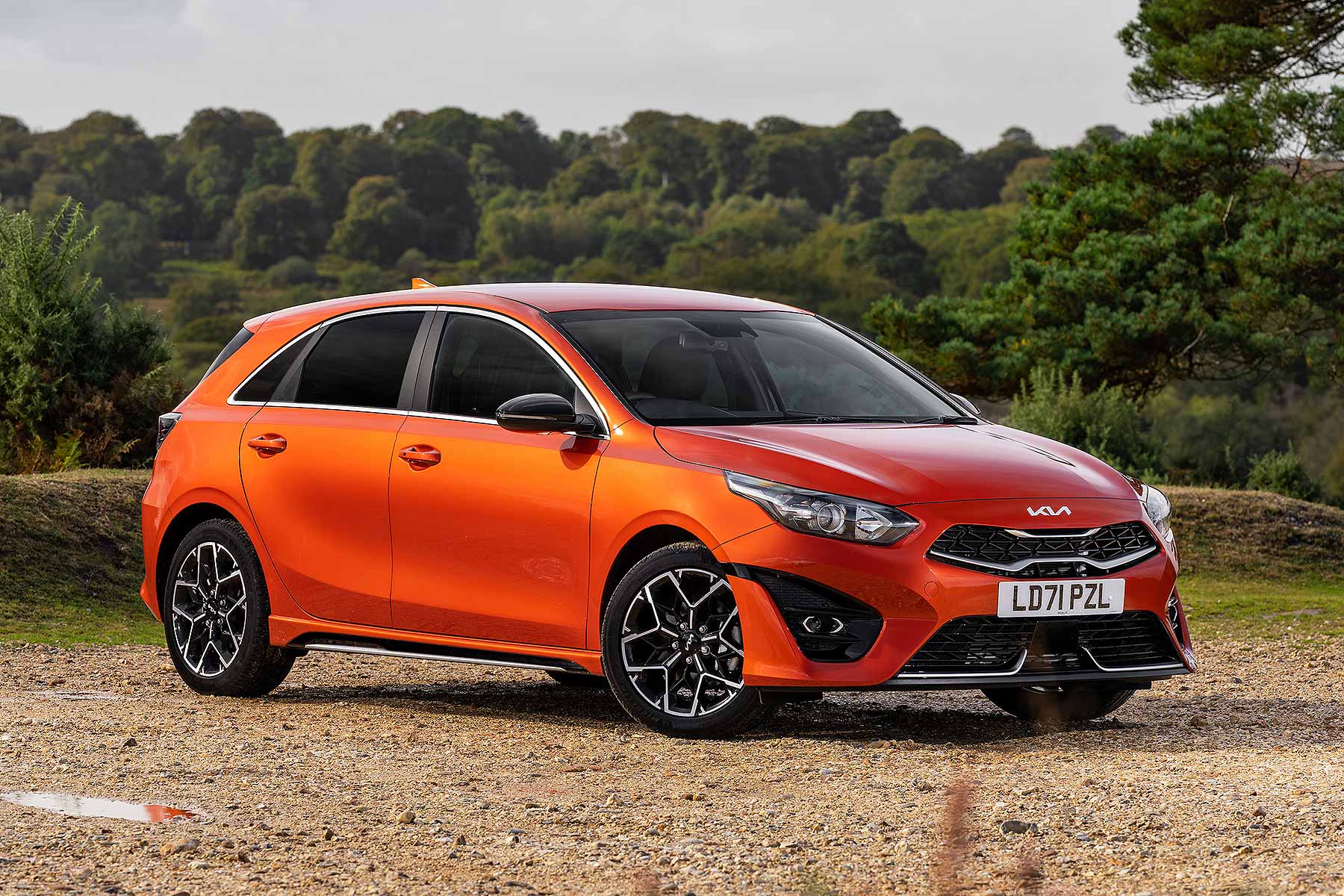 Kia Ceed
The Kia Ceed is a smart-looking five-door family hatchback that has recently been facelifted. It's gained a more sculptural front bumper, distinctive new lights and the bold new Kia logo. It's better equipped than ever inside, with the entry-grade '2' featuring all you could reasonably want as standard. GT-Line, meanwhile, is a sporty-looking version with a 159hp 1.5-litre turbocharged engine – although even the core 1.0 turbo petrol is more than adequate. Prices that start from just over £20,000 are combined with Kia's excellent seven-year, 100,000-mile warranty for plenty of long-term peace of mind.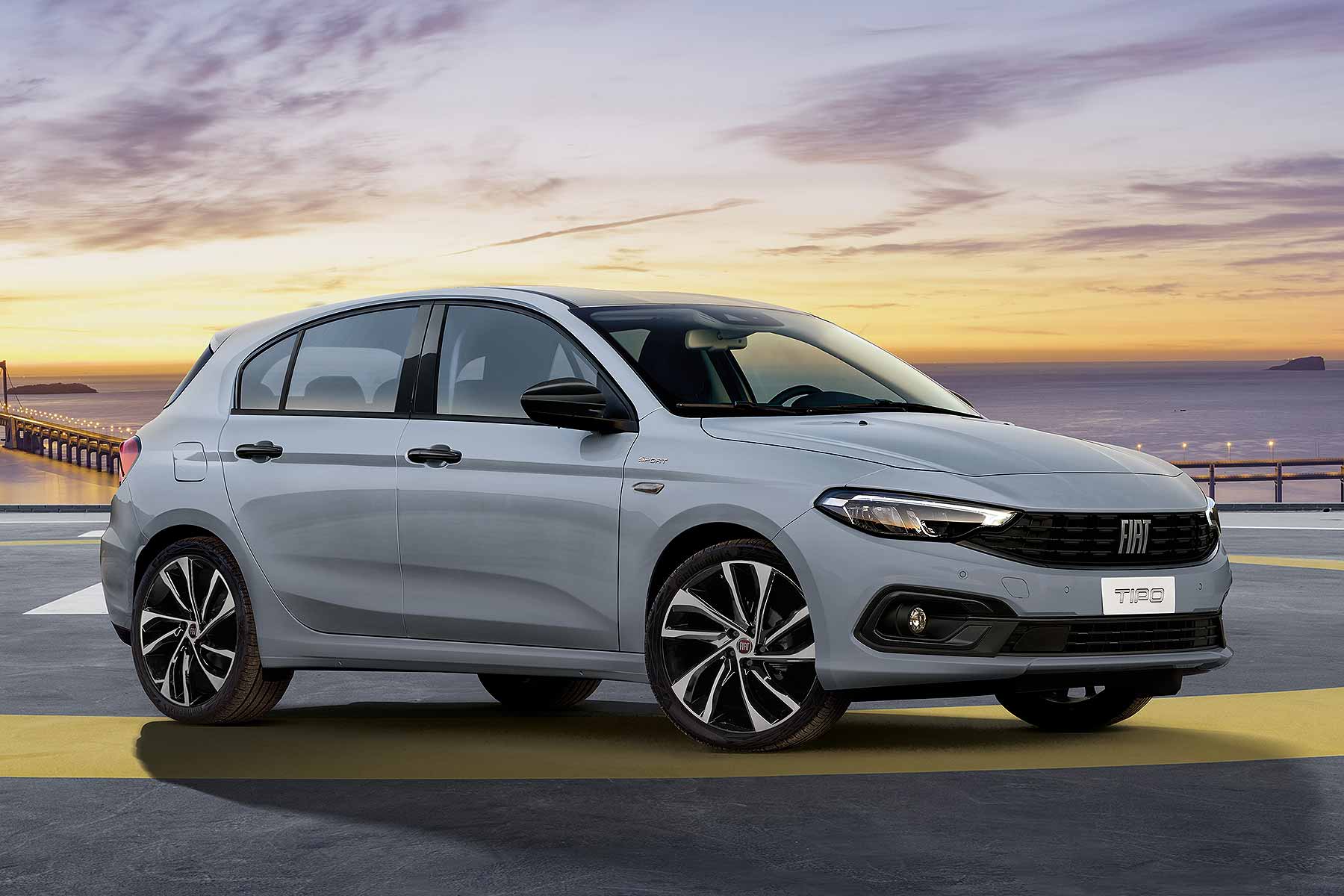 Fiat Tipo
The Fiat Tipo is the Italian company's largest model in a range dominated by small cars. It is the most family-friendly Fiat, available in regular guise or a raised-up and more rugged-looking Cross version. The Tipo has been designed with practicality in mind, boasting a hard-wearing interior and roomy rear seat, while the boot is a more-than-ample 440 litres. The little 1.0-litre turbo engine is enthusiastic and, typically of an Italian motor, it loves to rev. There's even a special charity edition Tipo called the Red. Buy one and Fiat will make a donation to a global fund that helps fight diseases such as Aids and Covid-19.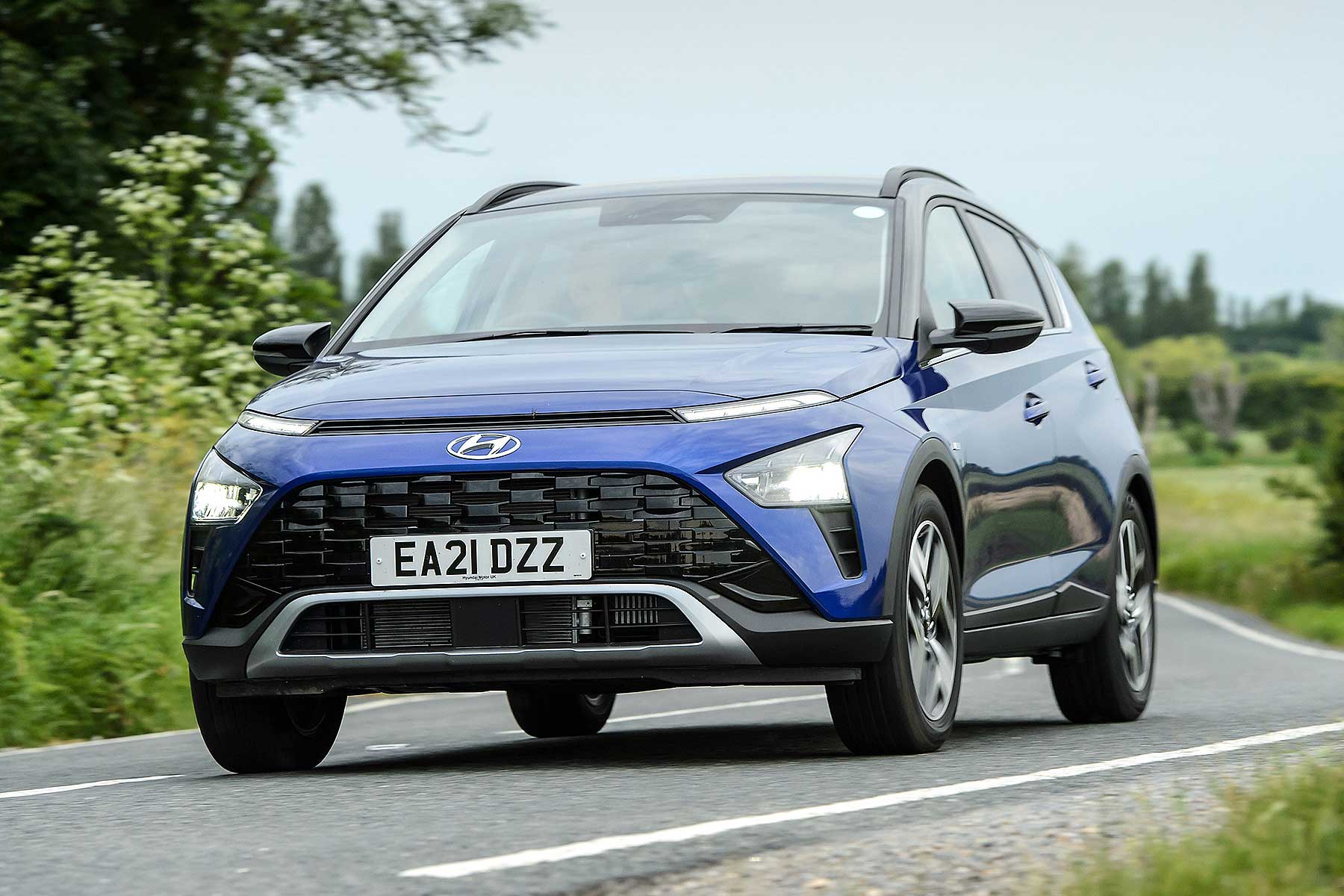 Hyundai Bayon
The Hyundai Bayon is a new SUV-style people carrier from Hyundai. It aims to offer a more family-focused alternative to the pricier and more rugged Kona. It certainly looks different, with sharply-creased lines and a glassy rear end. The interior feels smart, with two high-mounted screens, and even the steering wheel has an interesting design. There's also lots of space in the rear, and the raised seating position feels commanding, while making the Bayon easy to climb in and out of. The 100hp 1.0-litre turbo is all the engine you need, and comes with fuel-saving mild-hybrid tech. You can also have it with 120hp, along with a DCT dual-clutch automatic gearbox.
How safe are cheap family cars?
Today's cheap family cars don't short-change buyers in terms of safety. They are inherently more solid and secure in a crash than an older second-hand car – and modern cars do a much better job of avoiding accidents in the first place, thanks to standard ESC stability control and autonomous emergency braking. The newest cheap family cars generally have sound Euro NCAP crash-test scores, with some models, such as the Skoda Scala, boasting a full five stars.
Can you get an electric cheap family car?
Cheap electric family cars are a rarity right now. Even cheap family cars that are available in pure electric guise, such as the MG ZS, have prices that are around £10,000 higher in electric form. This is mainly due to the cost of the batteries; family cars need big batteries to give them the necessary range and power, and at the moment, this means they are expensive to buy. Luckily, costs are coming down all the time.
Which is the most stylish cheap family car?
While style is in the eye of the beholder, some cheap family cars are certainly more head-turning than others. Models such as the Dacia Duster, Citroen C3 Aircross and Vauxhall Crossland are inherently that bit more stylish thanks to their crossover SUV appearance. Equally, more conventional cars like the Skoda Scala can be optioned in sporty-look trims such as the Monte Carlo grade. Saving money doesn't have to mean sacrificing style.