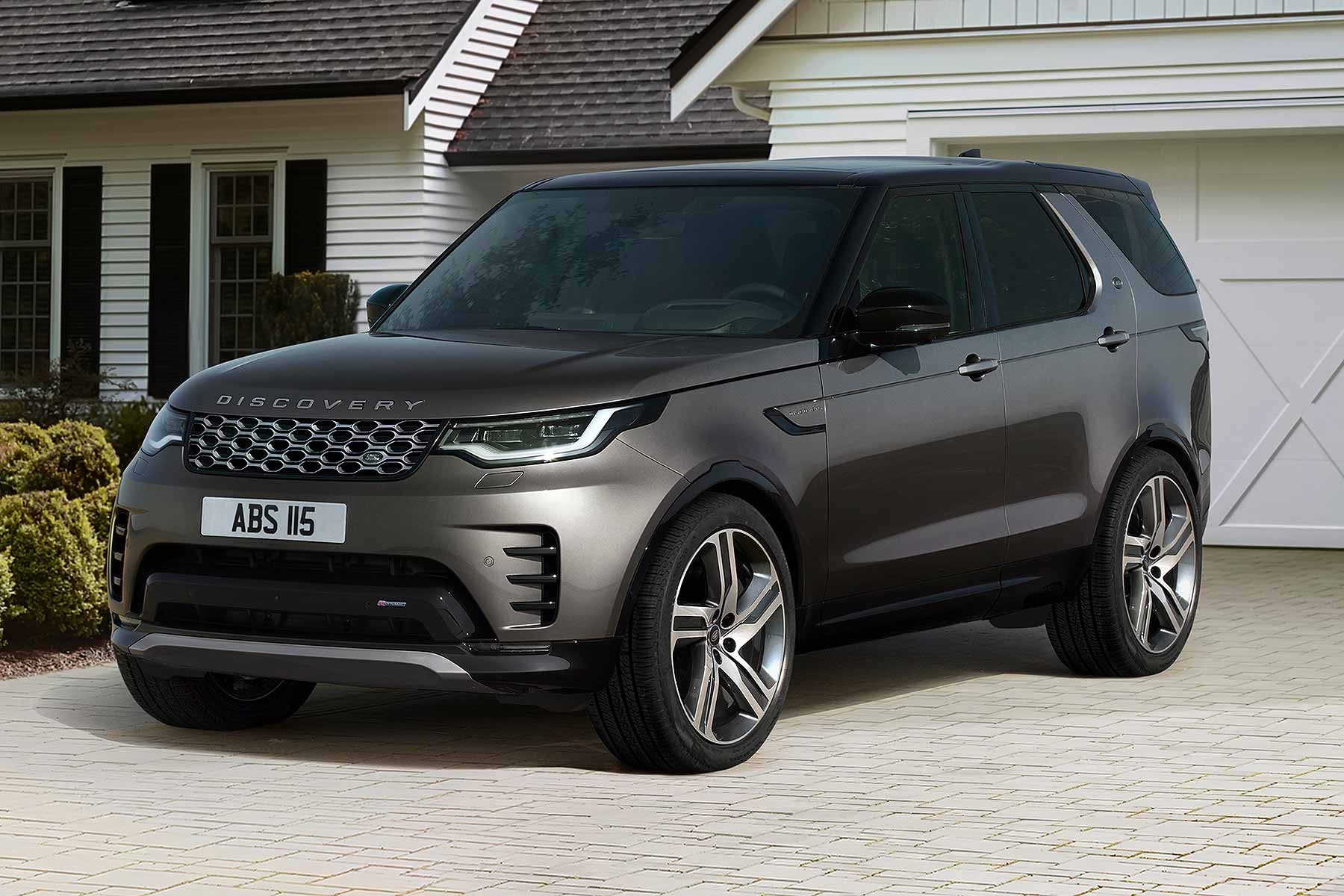 Staycations are a big thing for families still hesitant to travel abroad. Exploring the delights of Britain is how many will holiday this year – and what better way than from the comfort of your own caravan?
The latest caravans are real homes-from-home, with beautiful fixtures and fittings that are a match for some of the fanciest boutique hotels. And once you have bought one, getting away for a week (or much longer) is something you can do at the drop of a hat.
However, to make the experience as smooth as possible, you need a tow car that's a match for your new caravan. Luckily, there are a huge array of SUVs that are made to tow. They can haul even the heaviest and most lavish caravans without breaking a sweat.
Here is our pick of the 10 best cars for towing caravans on sale.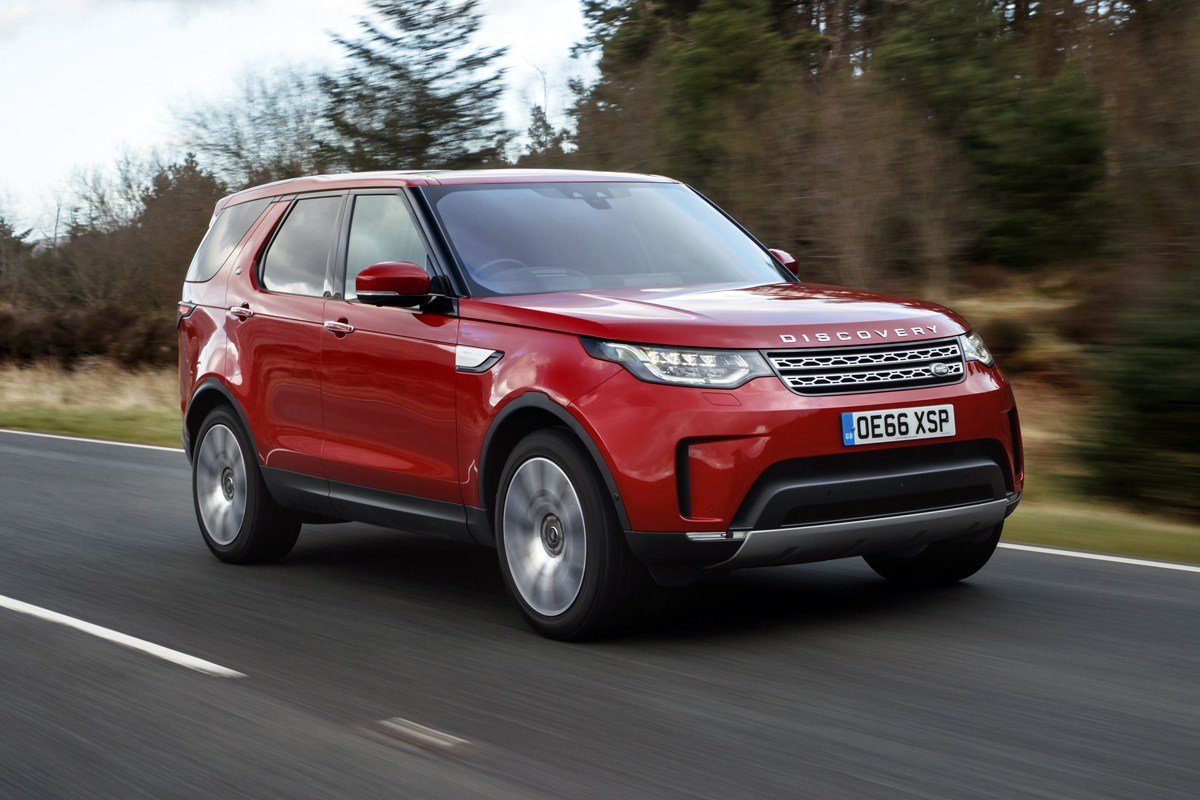 Land Rover Discovery
The Land Rover Discovery is an archetypal tow car that is something of a go-to amongst caravanners. This is largely thanks to its huge 3,500kg braked trailer capacity, plus air suspension that keeps everything on an even keel. For such a hugely capable vehicle, prices that start from under £55,000 look competitive, and the Discovery's Range-Rover-like refinement and upscale seven-seat interior are obvious draws. The effortless performance of the choice 3.0-litre six-cylinder turbodiesel engine appeals, too. Naturally, an automatic gearbox is standard, and the Discovery even offers a clever Advanced Tow Assist system, which makes reversing even the longest and most cumbersome caravans a breeze.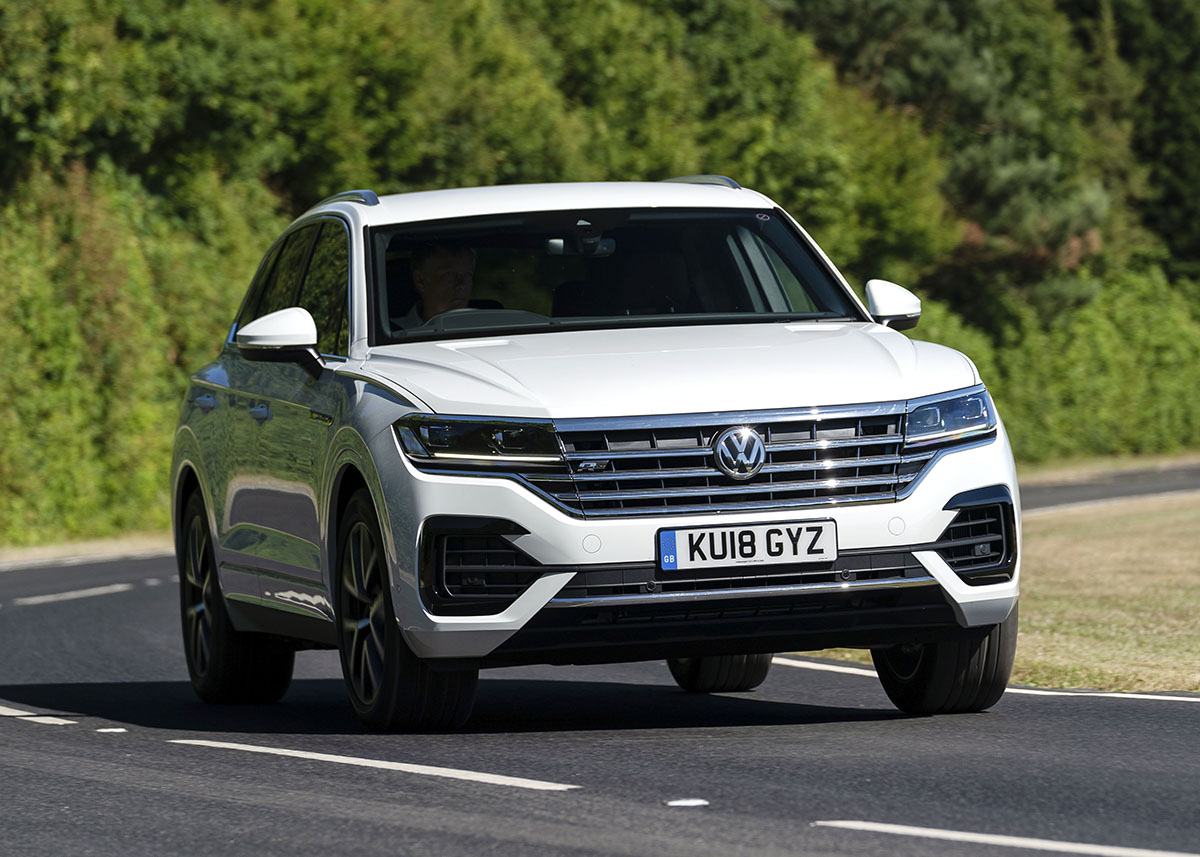 Volkswagen Touareg
The Volkswagen Touareg is a large and luxurious SUV that can easily tow a 3,500kg braked trailer. The 3.0-litre V6 TDI diesel engine has plenty of smooth, creamy pulling power, but is also surprisingly good on fuel. Add in air suspension and you have a combination that is a serial winner of the Tow Car of the Year prize at the Tow Car Awards. The Touareg has a very upmarket appearance, something that's carried through to the interior. The centrepiece is a huge and brilliantly crisp 15-inch touchscreen. Passengers have luxury-car levels of space and refinement is from a class above.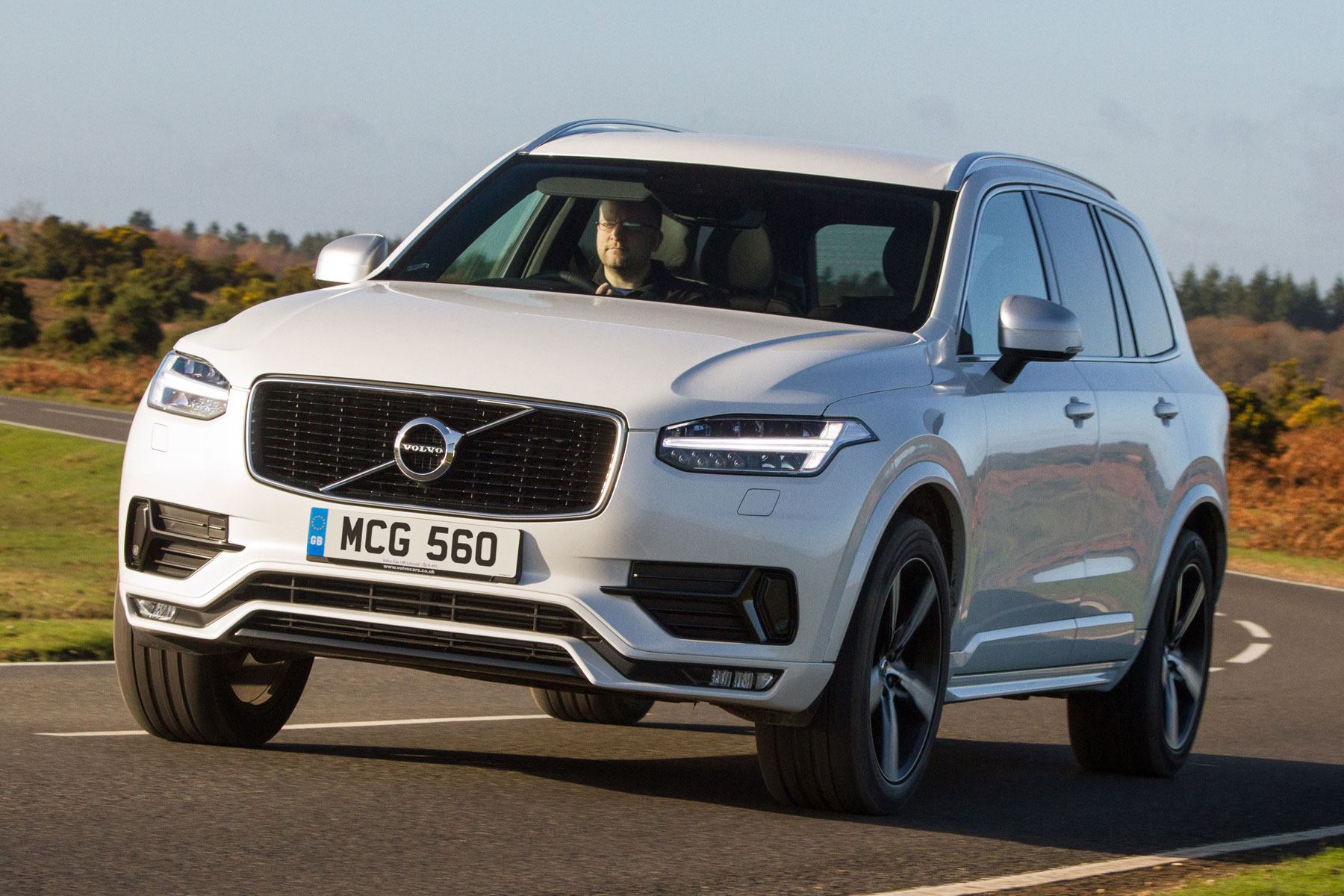 Volvo XC90
The Volvo XC90 is a popular large SUV that seats up to seven people. It has an array of engines, with even the most affordable T5 petrol auto coming with an ample braked trailer weight of 2,400kg. Step up to the T6 or D5 diesel and this increases to 2,700kg. All XC90s also come with all-wheel drive, and an extremely welcoming interior with a modern Scandinavian look and a light, airy feel. Excellent visibility helps with manoeuvring tricky trailers when parking, too. Volvo's latest Google-based infotainment system is smart, although it doesn't yet have Apple CarPlay connectivity – that's coming later this year.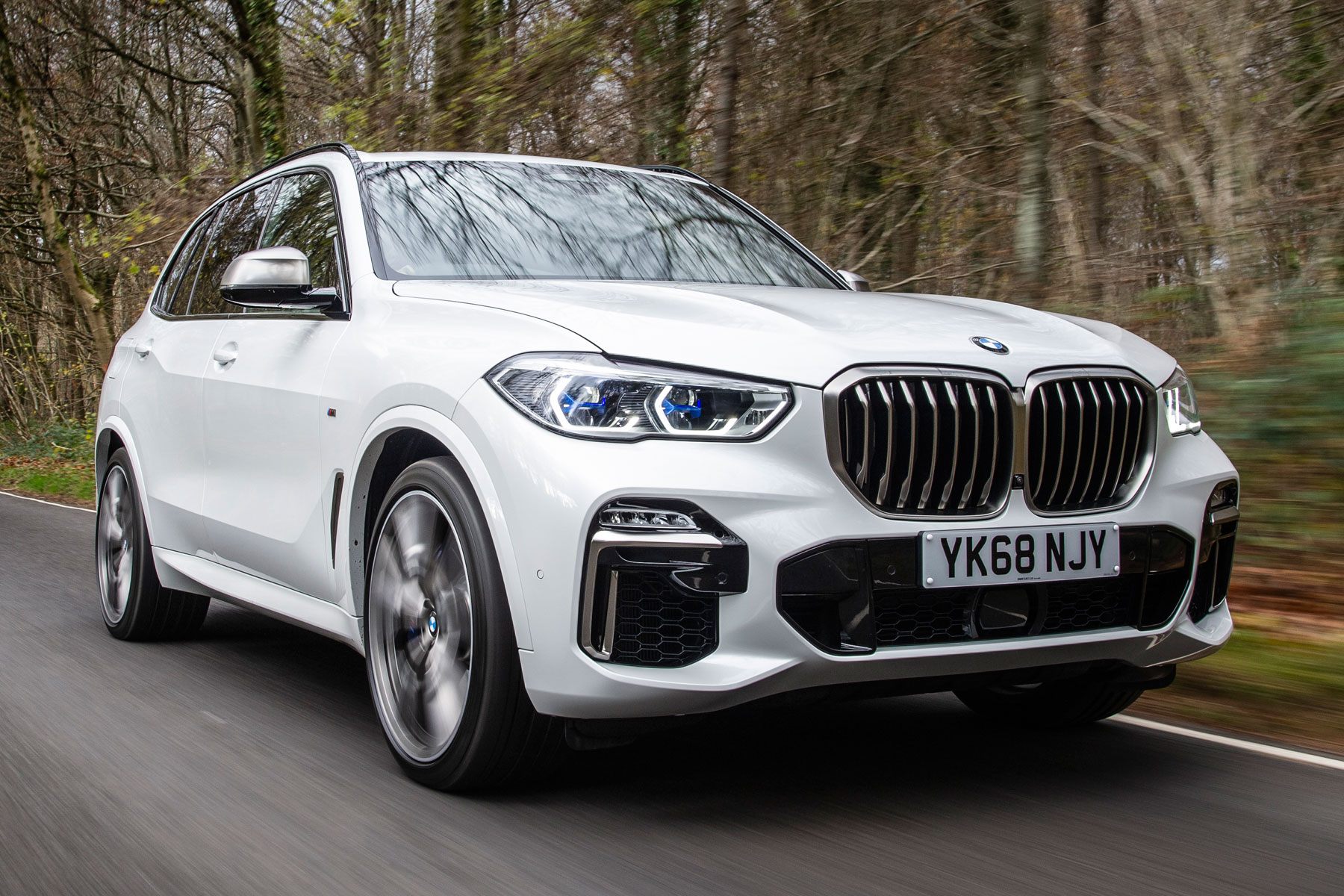 BMW X5
The BMW X5 is a very capable tow car, thanks to its powerful engines and load-levelling air suspension. Owners prefer the 3.0-litre six-cylinder diesel for towing, but there are petrol engines as well, and even a plug-in hybrid. The X5 can seat up to seven and it has a very premium feel, with a tactile interior and excellent build quality. It's roomy inside, and the high-riding BMW SUV offers great refinement and comfort. It's a particularly satisfying large tow car for drivers, with impressive handling and feedback. This isn't something you'll make the most of when towing, but with the caravan unhitched, it will offer more fun than most through the bends.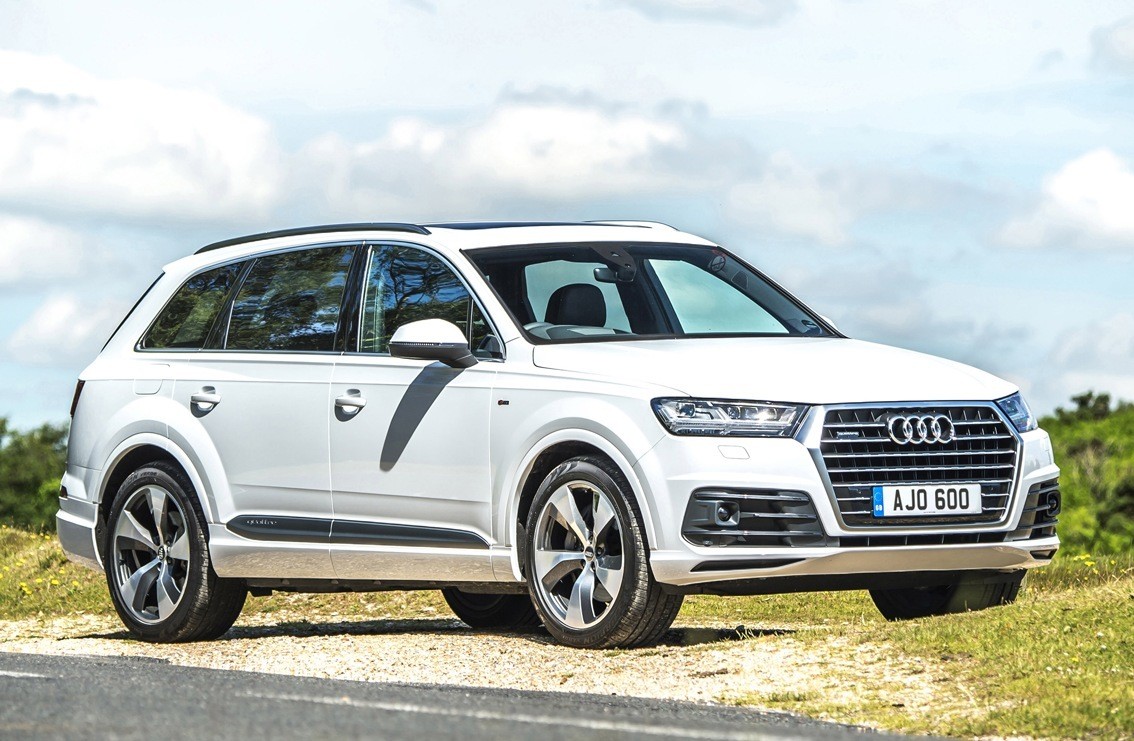 Audi Q7
The huge Audi Q7 is a seven-seat luxury SUV that has a 2,700kg towing capacity even in its most affordable guise. Choose the more powerful versions and it tops out at a healthy 3,500kg. With a kerb weight of well over two tonnes, you won't have to worry about the 85 percent rule, and the sophistication of the Audi will make long journeys pass by without fuss. This is a decidedly upmarket machine, with an exceptionally well-built interior. If you choose the range-topping Vorsprung version, the list of standard equipment is something to behold (although the price does reflect this).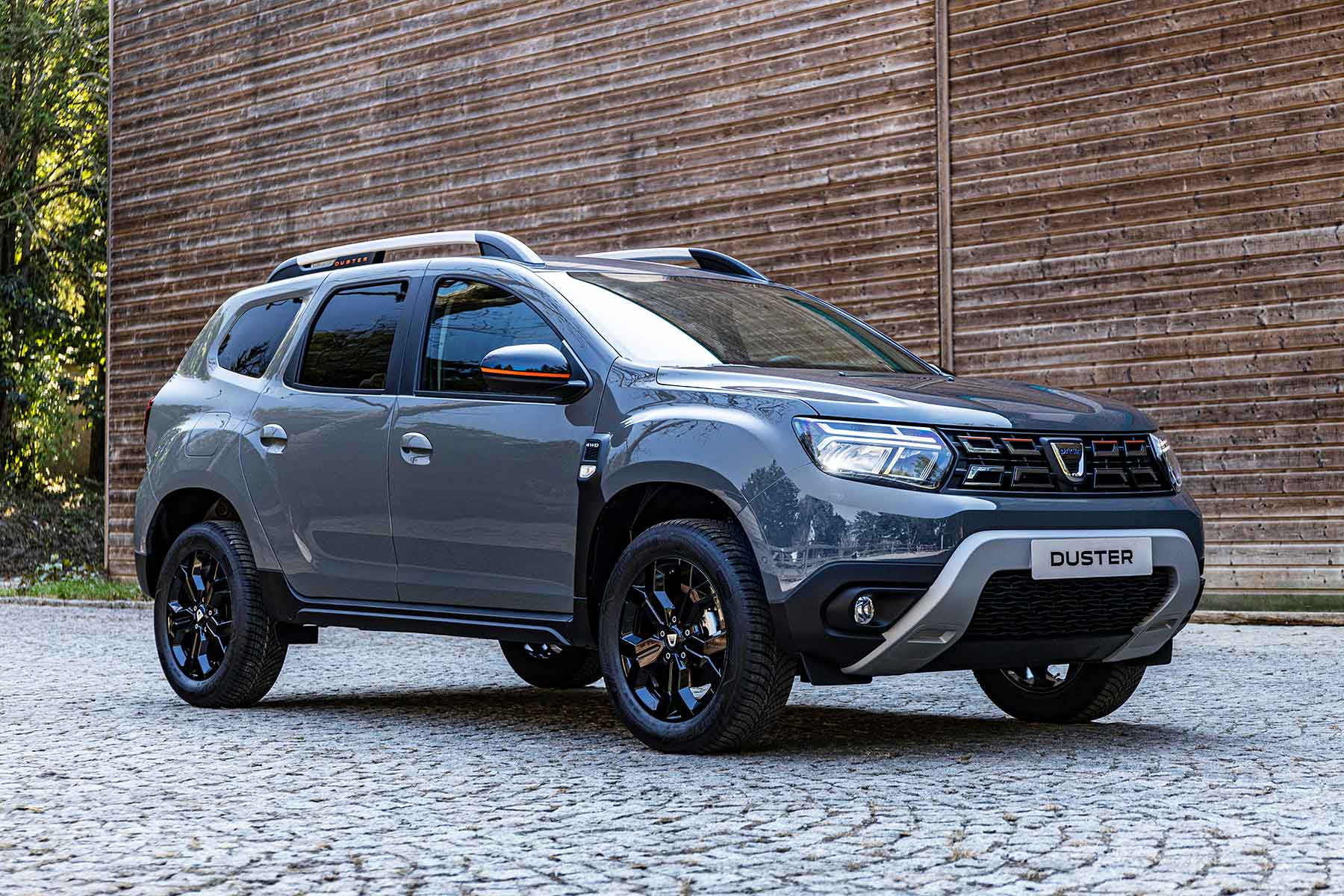 Dacia Duster
We include the Dacia Duster here as it's such an incredible bargain. Prices start from less than £15,000, which buys you a 1.0-litre turbo petrol version with a braked trailer weight of 1,100kg – just enough for a small two-berth caravan. Even better is the 1.5-litre dCi diesel which, in 4x4 guise, has a 1,500kg towing capacity. That's easily sufficient for a compact, family-sized caravan. The all-wheel-drive traction will help you on the campsite, while Comfort grade has a good amount of standard kit, all for a list price of just over £20,000. Upgrade to Prestige grade for even more features – and for an extra spend of just £1,000.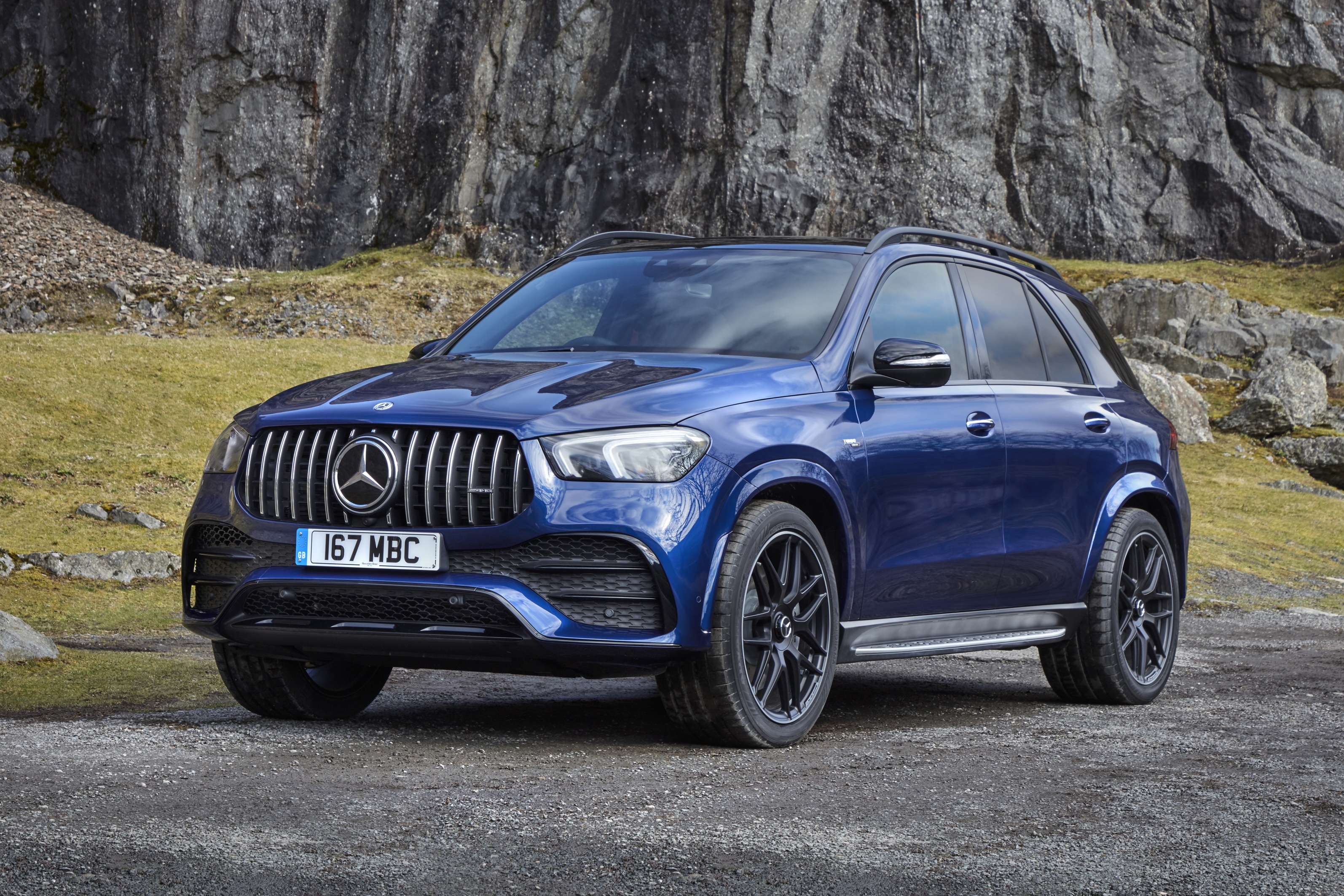 Mercedes-Benz GLE
The Mercedes-Benz GLE is a highly regarded tow car by the experts. Even entry-level versions can haul up to 2,700kg, and the range-toppers boast a towing capacity of 3.5 tonnes. The GLE has lots of power, easily enough to make light work even of twin-axle caravans. The air suspension is stable and it has powerful brakes – plus a particularly premium feel to the interior, with high-quality surfaces and thoughtful attention to detail. Mercedes-Benz quality is in plentiful supply, as is the feelgood factor of towing a caravan behind a car with the three-pointed star.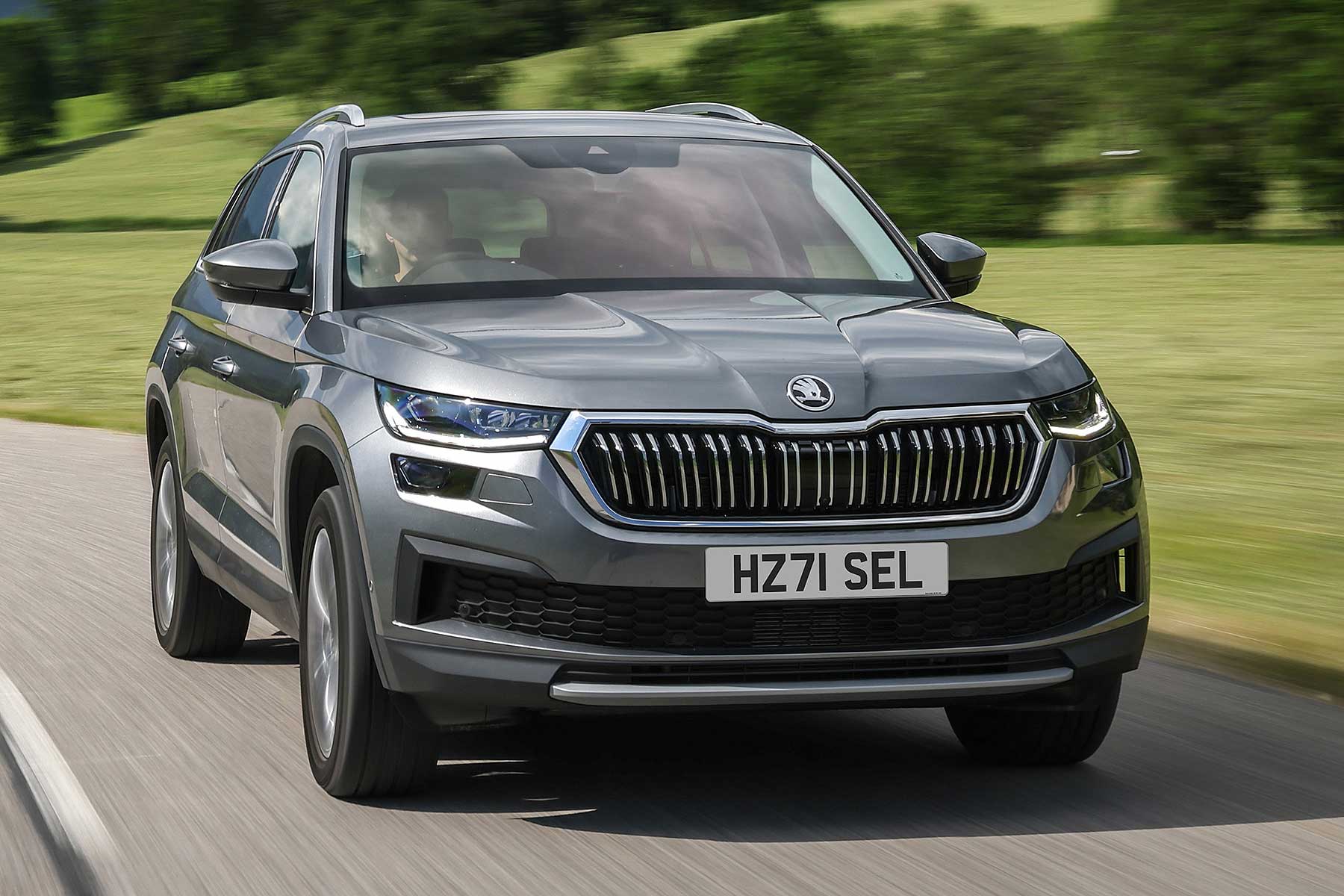 Skoda Kodiaq
The Skoda Kodiaq earns plaudits right away because of its great-value prices. These buy a large and assertive-looking SUV, recently enhanced by a facelift, which comes with seven seats in three rows. The rearmost seats fold flat into the floor, opening up an enormous boot when five-up. It is able to tow braked trailers weighing up to two tonnes, and the choice TDI diesel engines do so without effort and without consuming too much fuel. The option of four-wheel drive will provide extra traction when manoeuvring around a wet and slippery caravan park, as well as extra stability when driving in inclement weather.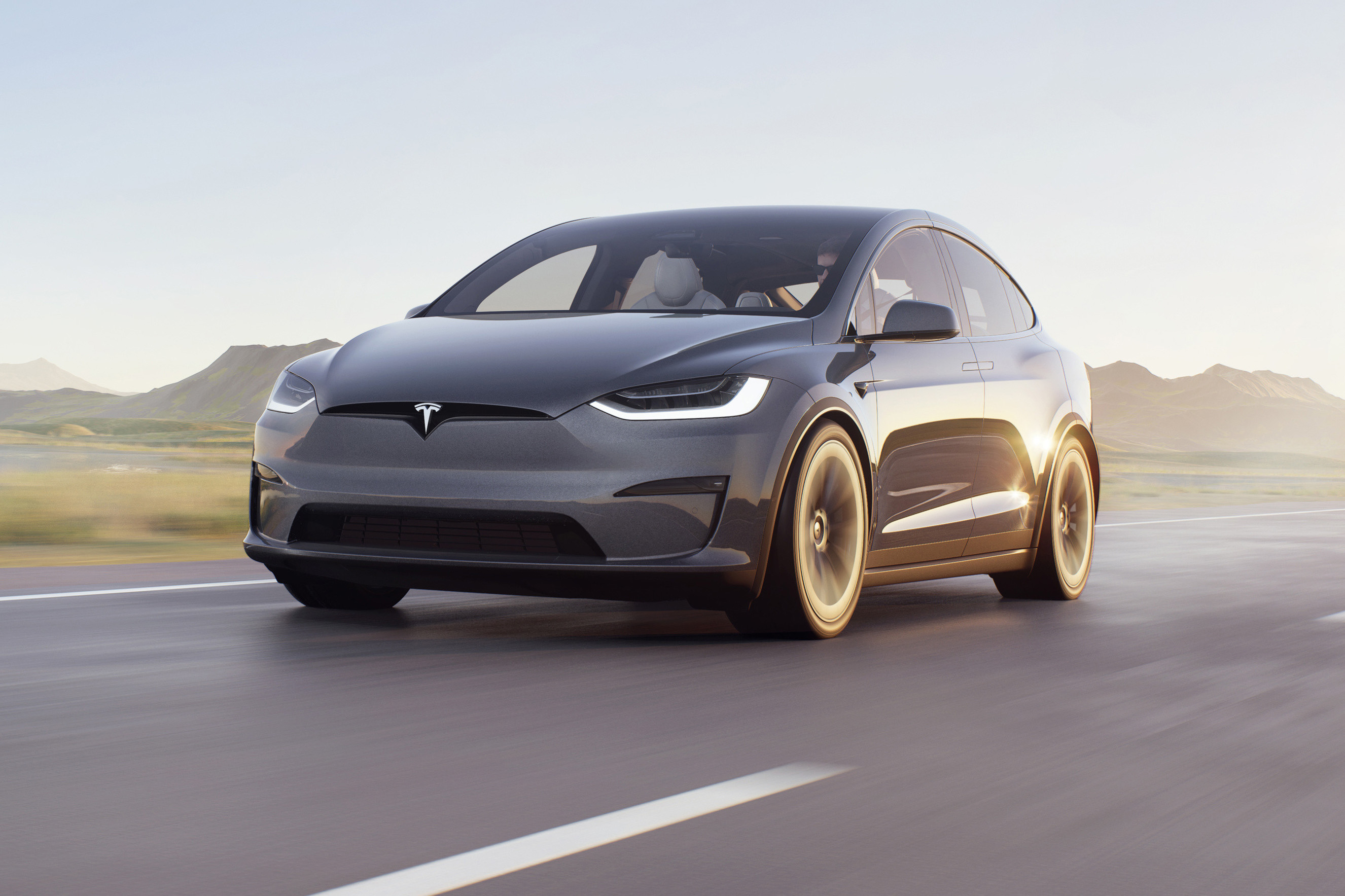 Tesla Model X
The Tesla Model X is unique here in being a pure electric SUV – a large and luxurious model with seating for up to seven, plus the added drama of those 'Falcon Wing' rear doors. It earns its place because not only is it rated to tow, it's able to haul a braked trailer of up to 2,250kg, a really generous total that should cause no issues with larger caravans. The Model X's ample kerbweight helps keep things stable, and while the generous EV range of almost 350 miles will decline when you are towing, Tesla's excellent Supercharger network means you shouldn't have too many problems finding a charge on the move.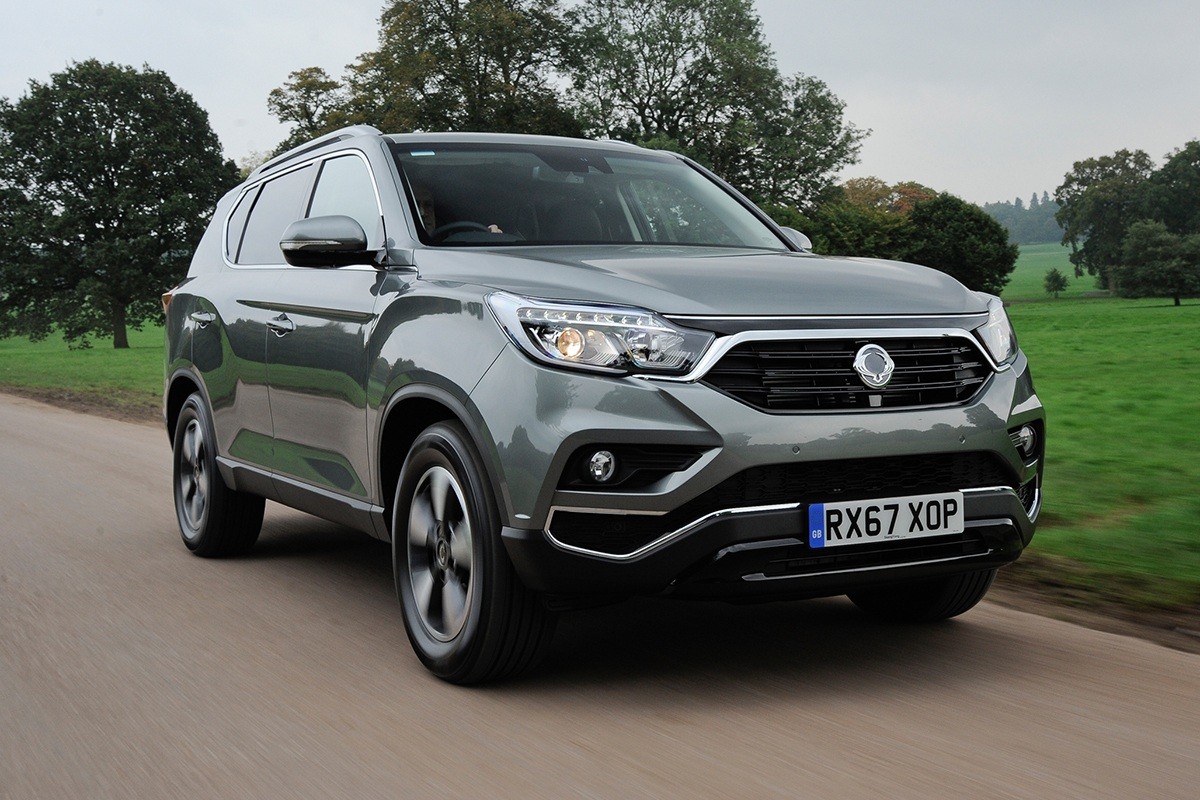 SsangYong Rexton
The SsangYong Rexton is the range-topping passenger SUV from the Korean 4x4 experts. It has strength in depth, with a maximum braked trailer weight of 3,500kg, and a 2.2-litre diesel engine that produces over 200hp offers the oomph to master even the largest of caravans. It has a smart look from the outside and a particularly welcoming feel inside, particularly with the optional soft Nappa leather. The high-riding Rexton has plenty of space inside, and it offers seven-seat practicality with few compromises. A seven-year warranty is another major draw, particularly as it extends to 150,000 miles.
What is a car's maximum braked towing capacity?
The maximum braked towing capacity is the legally-defined maximum weight a particular car can pull. It is higher than the unbraked capacity, as the trailer has its own braking system to support that of the car. The figures are quoted on car manufacturer websites, and also in a car's handbook. Caravanners carefully study this figure when choosing either a new car or a new caravan, to make sure both are matched. They often refer to the 85 percent rule, too…
What is the 85 percent rule?
The 85 percent rule is not a legally-enforceable one, but a sensible rule-of-thumb. It dictates that the fully laden weight of the caravan should not exceed 85 percent of the tow car's kerb weight. It is logic that makes it easier for novices – although it's legal to tow heavier loads, handling them can be tricky, particularly if the weather is bad. Following the 85 percent rule creates a nice, balanced coupling that should feel natural on the road and not too challenging for the driver.
Can you tow with an electric SUV?
Some electric cars rule out towing, but there is nothing technically stopping an EV from towing a caravan – as proven by the Tesla Model X's very generous maximum towing capacity. Indeed, the torque of electric motors, and the ease of controlling them at slow speeds, means towing with an EV often makes more sense than with a petrol or diesel engine. You just need to remember that hauling a heavy caravan, with blocky aerodynamics, will significantly affect the overall driving range of an electric car. You should therefore plan to make stops along the way.