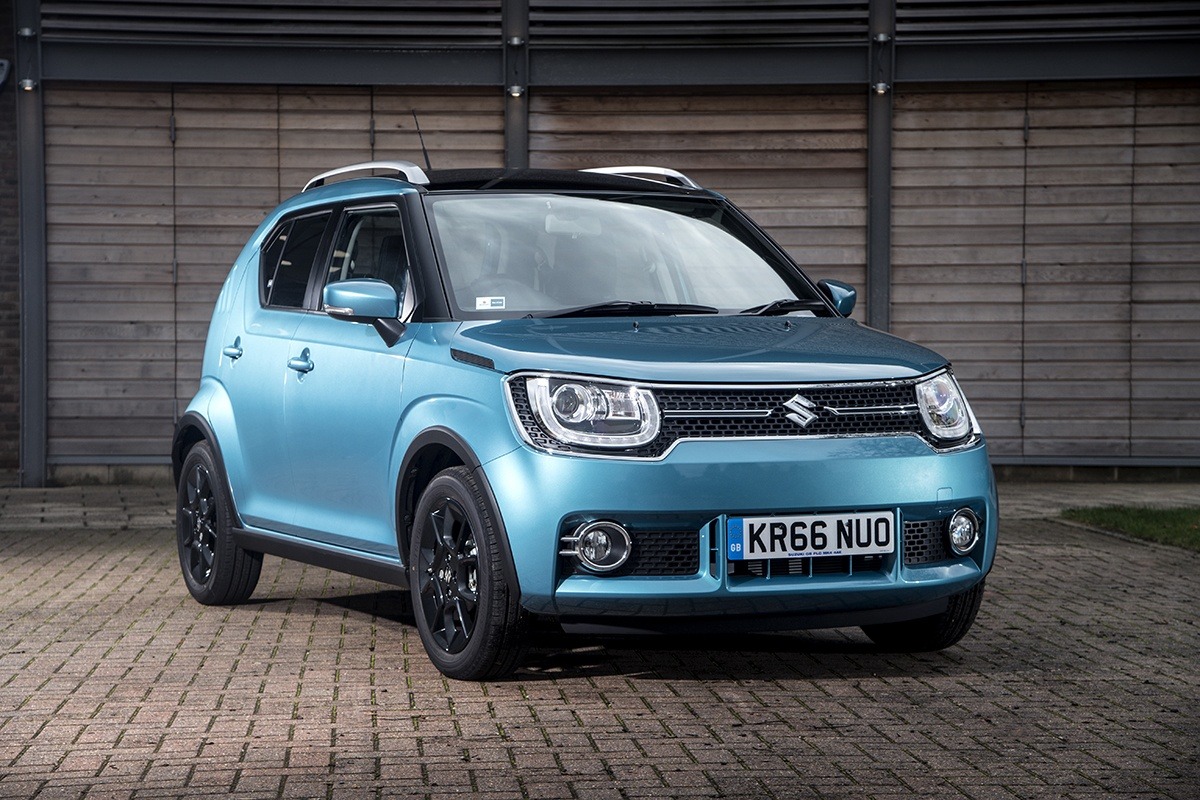 Some people don't simply need an SUV, they need a genuine 4x4. These vehicles have grippy all-wheel drive to get them up remote hillsides – or across the muddy field that doubles as a car park for football practice.
This is where the small 4x4 is so invaluable. Such vehicles are compact and family-friendly, so will handle the daily duties of everyday life without breaking a sweat. If it wasn't for the badges, you wouldn't even know they were four-wheel drive.
But when the going gets tough, 4x4s come into their own. All-encompassing all-wheel-drive systems mean they find traction where others flail and spin their wheels. The best small 4x4s will keep going where others get stuck.
If you want a guarantee of remaining mobile no matter what the conditions, the reassurance offered by our 10 choices here will be gratifying. These are the best small 4x4s to keep you motoring, however frightful the weather.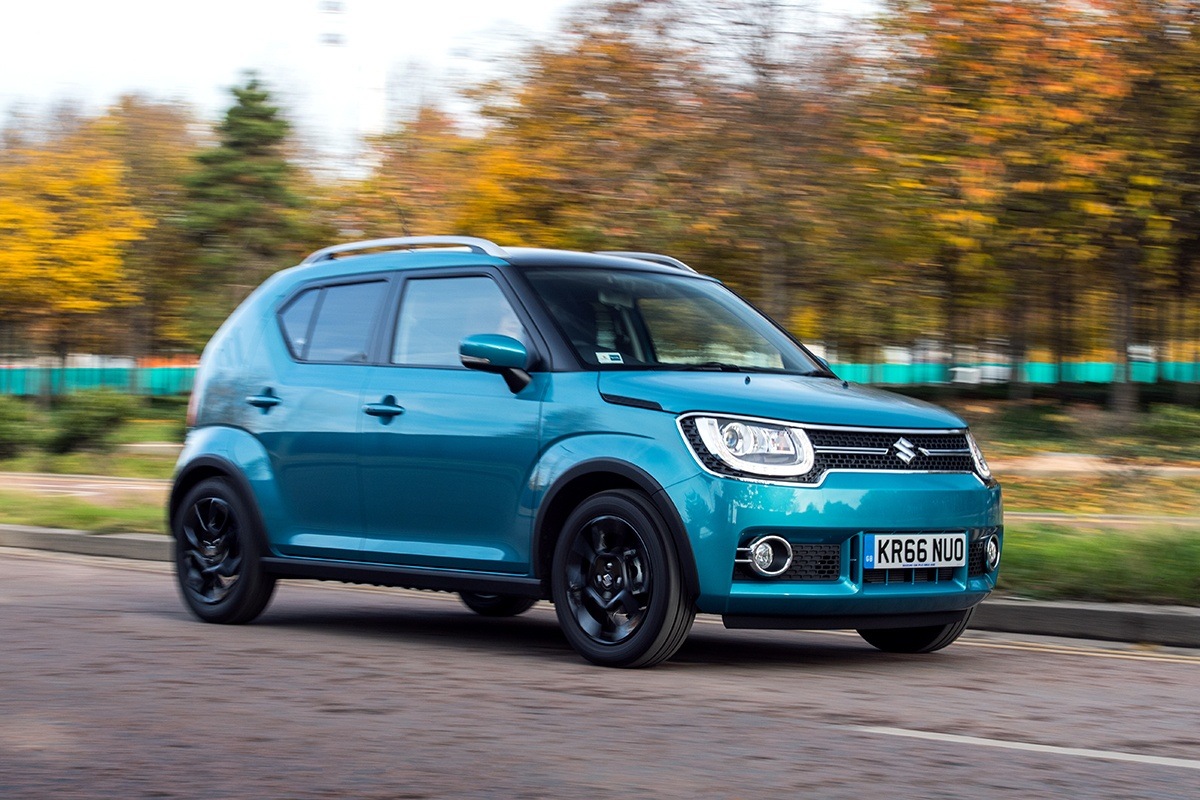 Suzuki Ignis
The Suzuki Ignis is a small 4x4 styled like a much larger one. It has a rugged look, raised ride height and plenty of chunky black plastic to shake off scrapes. Despite its compact footprint, it's surprisingly roomy inside, with reasonable space in the rear even for adults. The Ignis uses a 1.2-litre mild hybrid petrol engine, which is very fuel-efficient. Most models have front-wheel drive, but there is an all-wheel-drive option, called Allgrip, further up the range. This automatic system delivers 4x4 prowess and will let the value-priced Ignis make the most of its raised ride height for a spot of green laning.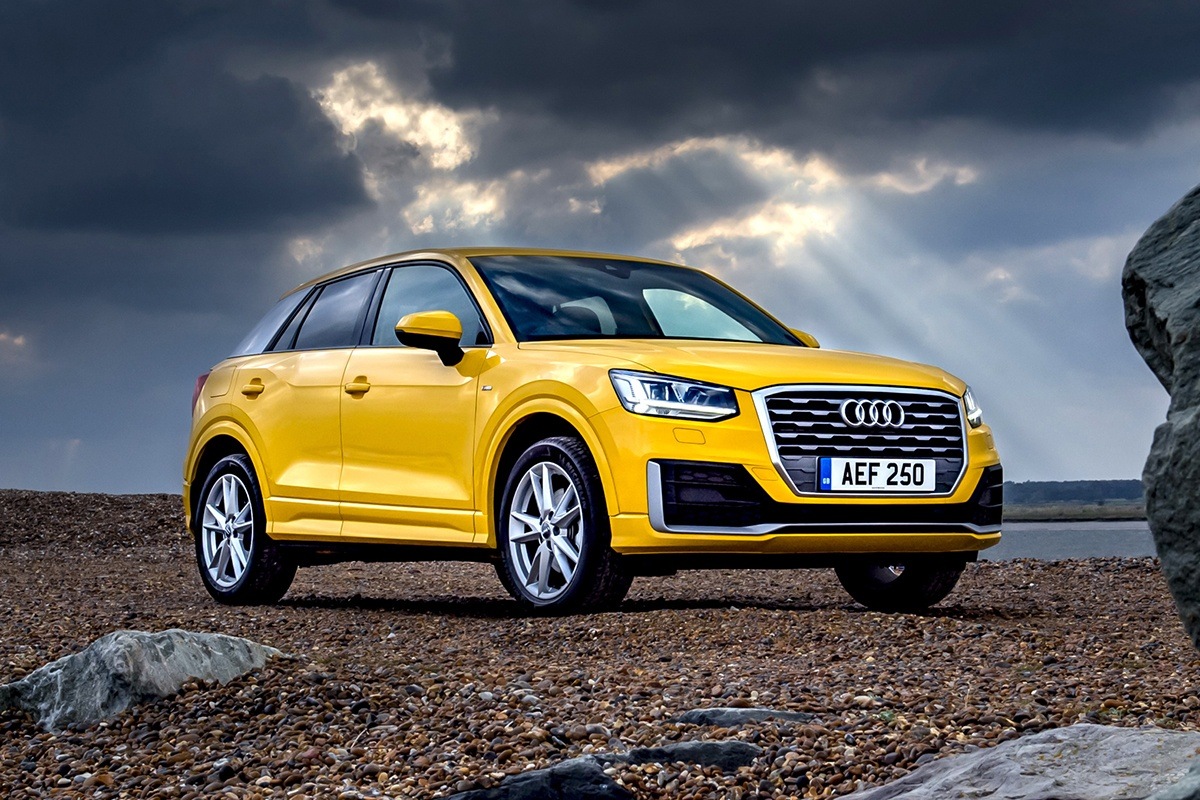 Audi Q2
The Q2 is the smallest SUV in Audi's broad line-up of models. It has meaty, squared-off wheelarches and a big front grille, giving it an assertive stance. Inside, it's very 'Audi', with sophisticated surfaces and an emphasis on digital displays. It feels genuinely premium, with firm and supportive seats, plus excellent build quality. The Q2 comes with quattro all-wheel drive in 35 TDI guise; this is a 2.0-litre turbodiesel engine with 150hp and 47mpg economy. The quattro system works seamlessly in the background, varying drive between the front and rear wheels to ensure optimum traction at all times.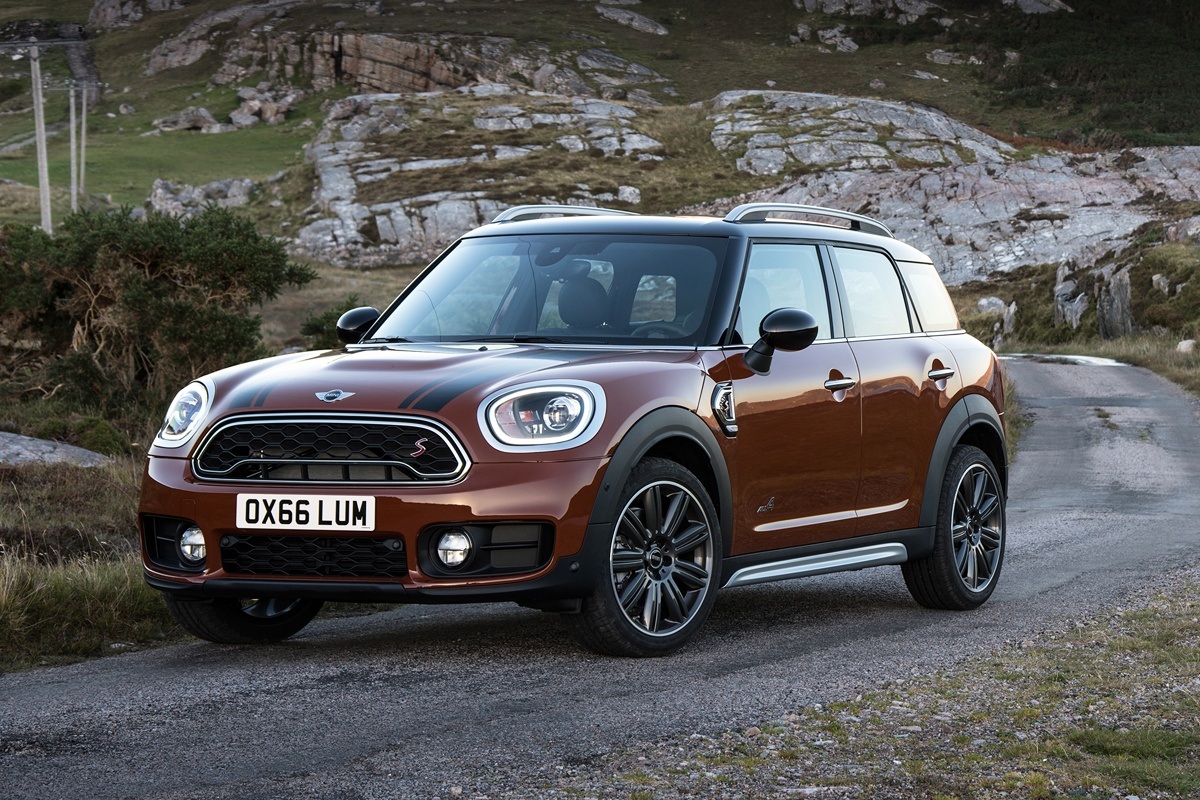 MINI Countryman
The Countryman is the biggest and most practical MINI on sale. It comes in 136hp Cooper and 178hp Cooper S guises, both of which are available with All4 all-wheel drive. This gives the Countryman the traction to match its bold styling, which includes huge plastic wheelarch extensions, roof rails and silver skid plates front and rear. Those inside sit up high, enhancing the off-road feel, and the Countryman combines MINI styling verve with BMW technology and build quality. If you want to go the whole hog, there's a fiery 306hp John Cooper Works version, also with the All4 4x4 system.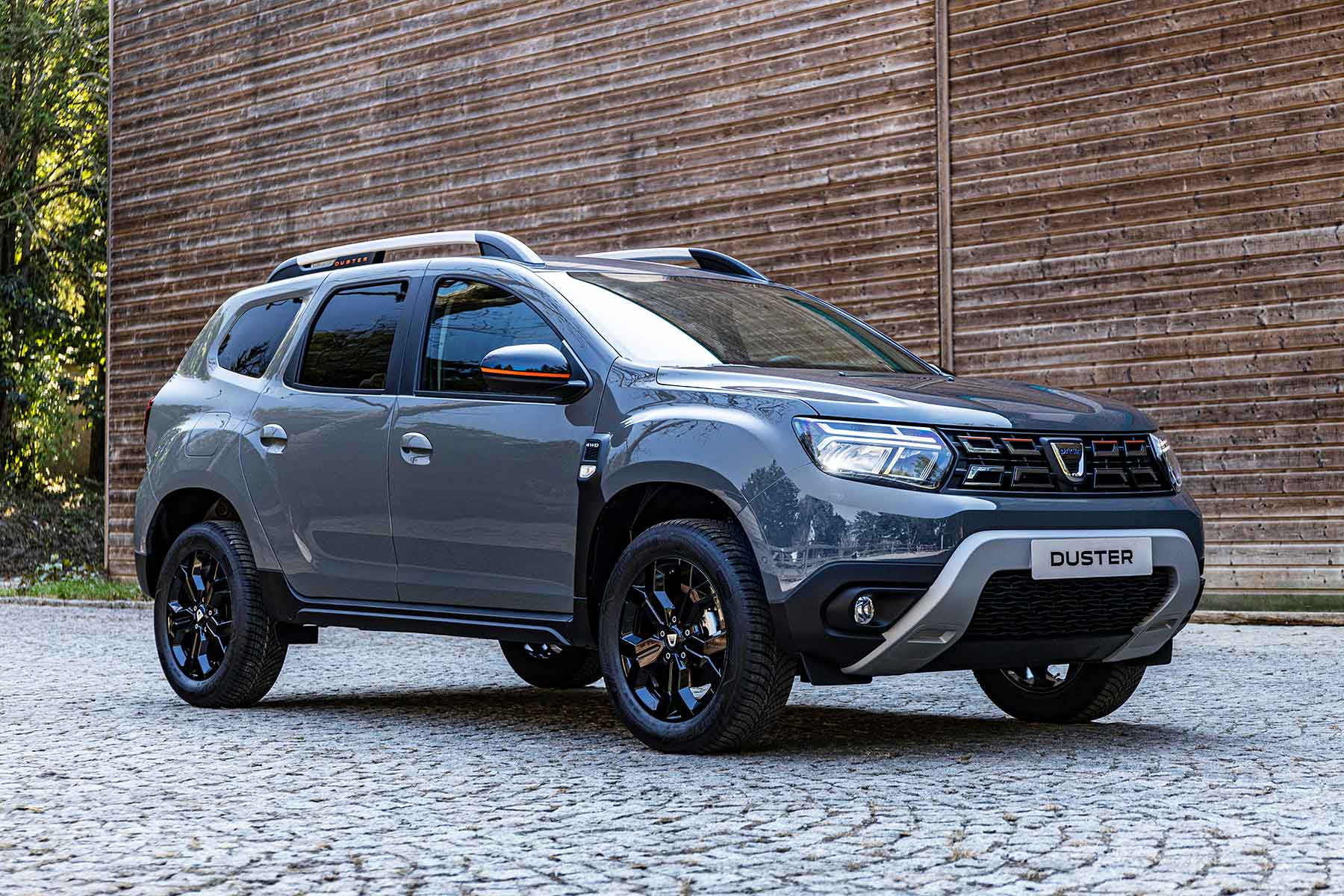 Dacia Duster
The Dacia Duster is the best-value small SUV in the country. It is also one of the most affordable small 4x4s; most are front-wheel drive, but you can get the 1.5-litre diesel engine with a four-wheel-drive system. It works automatically, but there is an override so you can lock it in 4x4 mode for tackling particularly slippery surfaces. The Duster has recently been facelifted, boosting its visual clout, and it remains an extremely practical five-seat family 4x4, with a generous amount of standard equipment and a fuel-efficient engine. Owners report it is very reliable, too.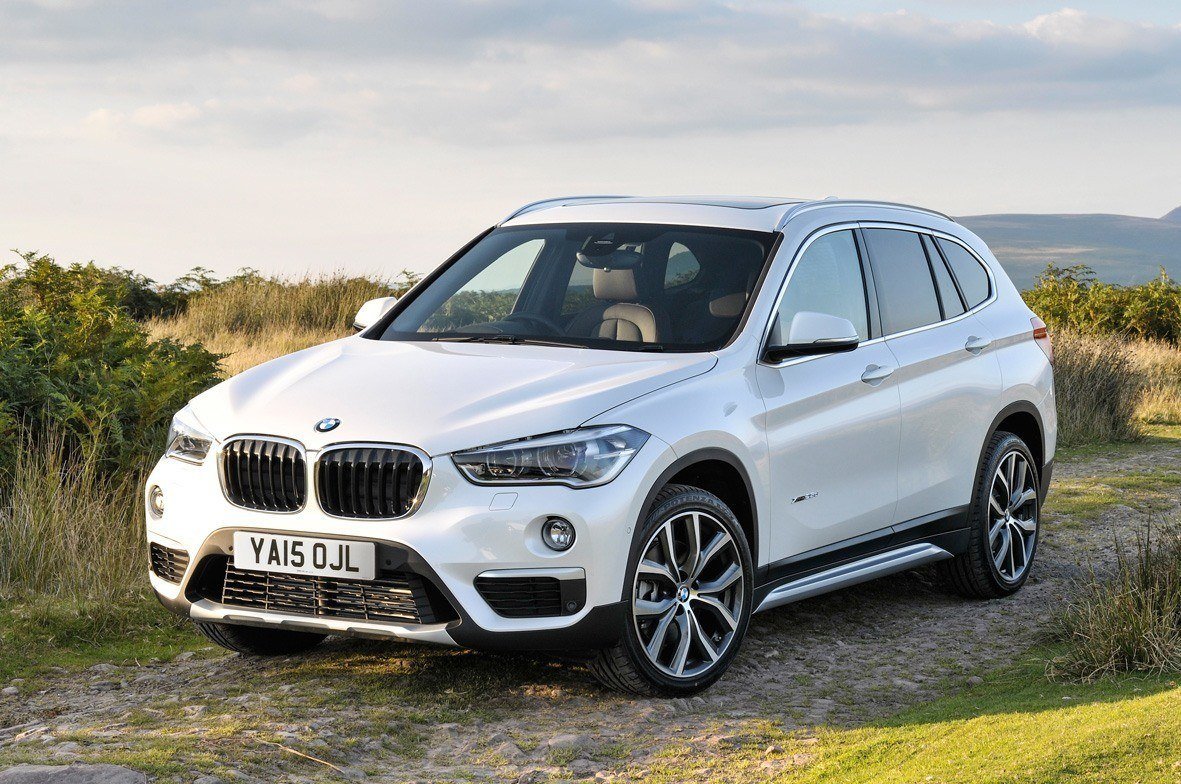 BMW X1
BMW's smallest, cutest SUV, the X1 is normally front-driven (the previous one was rear-wheel drive in standard guise), but is also available with a sophisticated xDrive 4x4 system. This is a high-tech setup that rapidly varies drive between all four wheels, maximising traction even on the most slippery surfaces. The X1 is a sporty-looking small 4x4 and the driving experience matches this, with plenty of verve and sharp, incisive handling. It is roomy inside as well, with an airy feel in the rear seats, and you can of course accessorise it with a broad array of extras.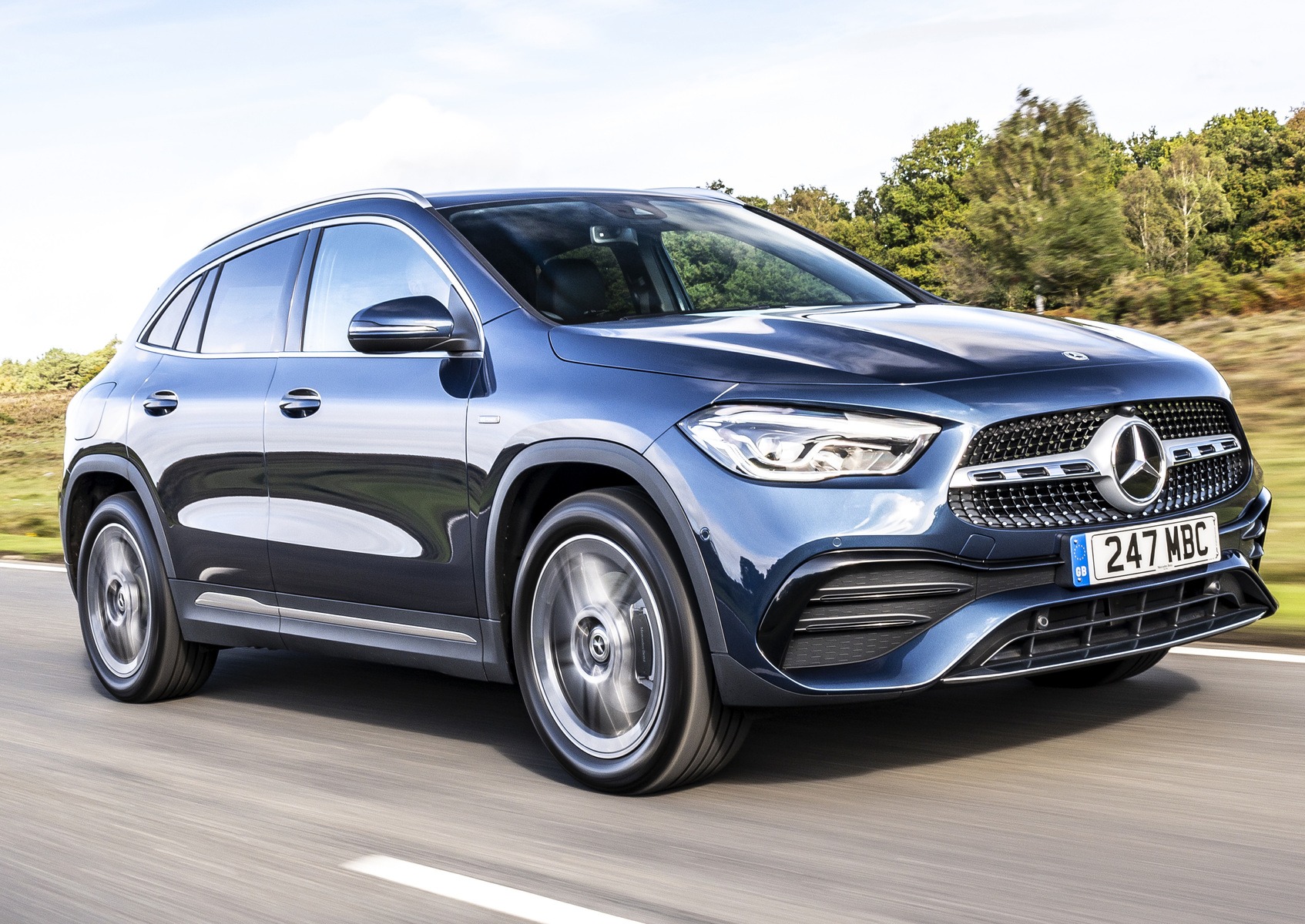 Mercedes-Benz GLA
The Mercedes-Benz GLA is a direct rival to the BMW X1. Visually, it's more of a crossover than a true 4x4, which is part of the appeal for some owners. It looks smooth, upmarket and sophisticated, with very premium details. The GLA's interior is also fantastic, with a modern layout based around two broad colour screens; the MBUX infotainment system is among the best in the business. All-wheel drive comes on the GLA 220 d 4Matic model, which matches a 190hp 2.0-litre diesel engine and automatic transmission with a smart 4x4 system that includes hill descent control.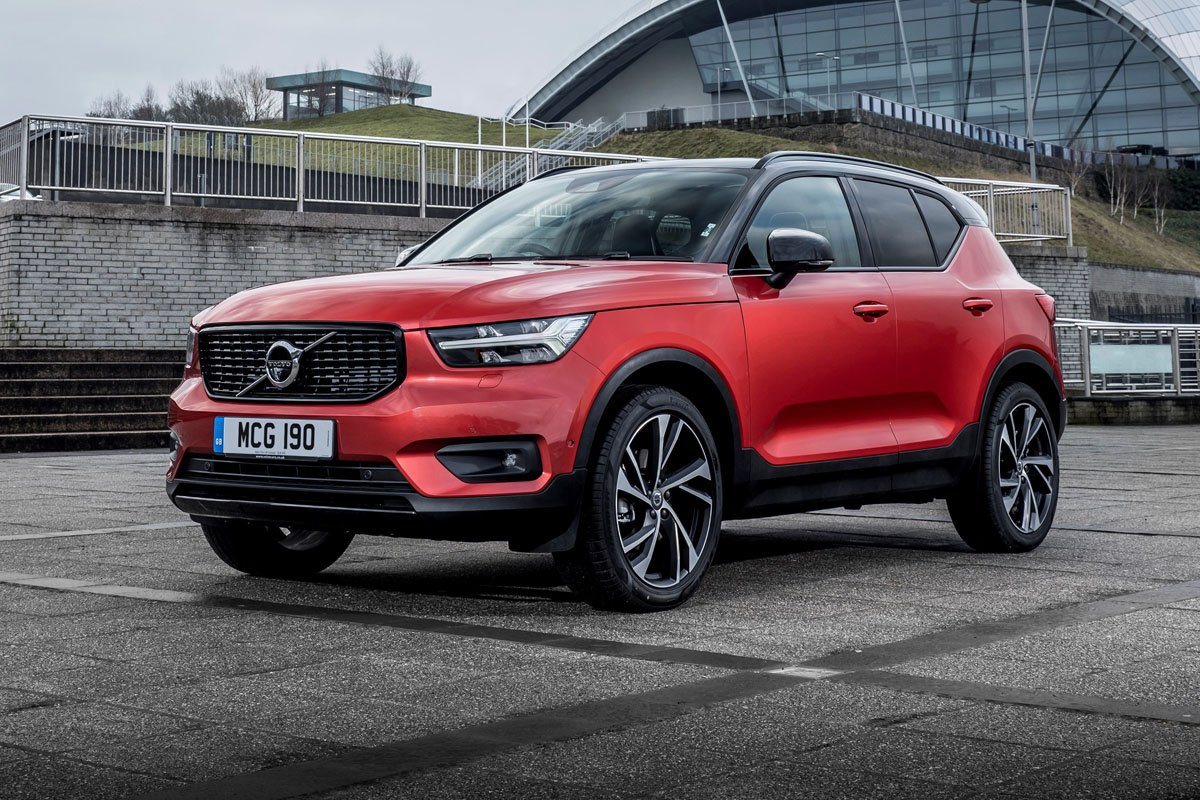 Volvo XC40
The Volvo XC40 is a tall and squat 4x4 with the raised-up seating position of a much longer and more expensive vehicle. It has a modern Scandinavian feel to its interior and the Google-based infotainment system is impressive. It's also very roomy inside, with loads of space in the rear seats and a large boot. The 4x4 model is the 197hp B4 AWD, using a mild hybrid petrol engine. Or you can choose the pure electric P8 AWD, which uses twin motors to deliver all-wheel grip, plus a remarkable 408hp. It has an electric range of 256 miles for genuinely green green-laning.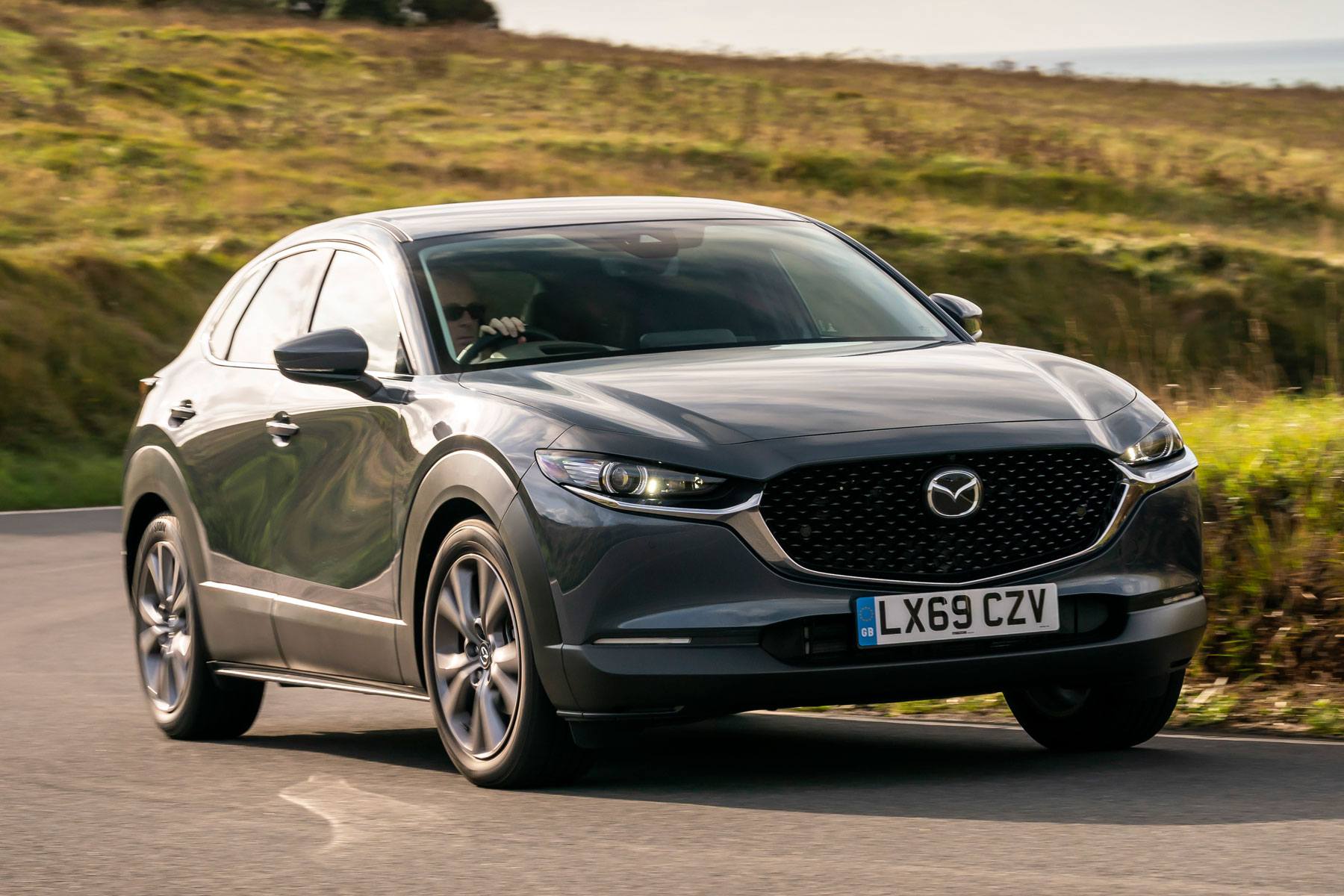 Mazda CX-30
The Mazda CX-30 is a dynamic small 4x4 with sharp body creases and an upmarket look. Our tip is to choose the beautiful Soul Red paint for maximum impact. It's available with all-wheel drive in combination with the clever 186hp Skyactiv-X engine. This ingenious motor helps save fuel in everyday driving, while also delivering a good amount of power when revved. You can have AWD with either a manual or automatic gearbox. Inside, the CX-30 is practical, and the premium appearance is backed up by excellent build quality and nicely tactile controls. Mazda's usual sporty verve is evident in how it drives.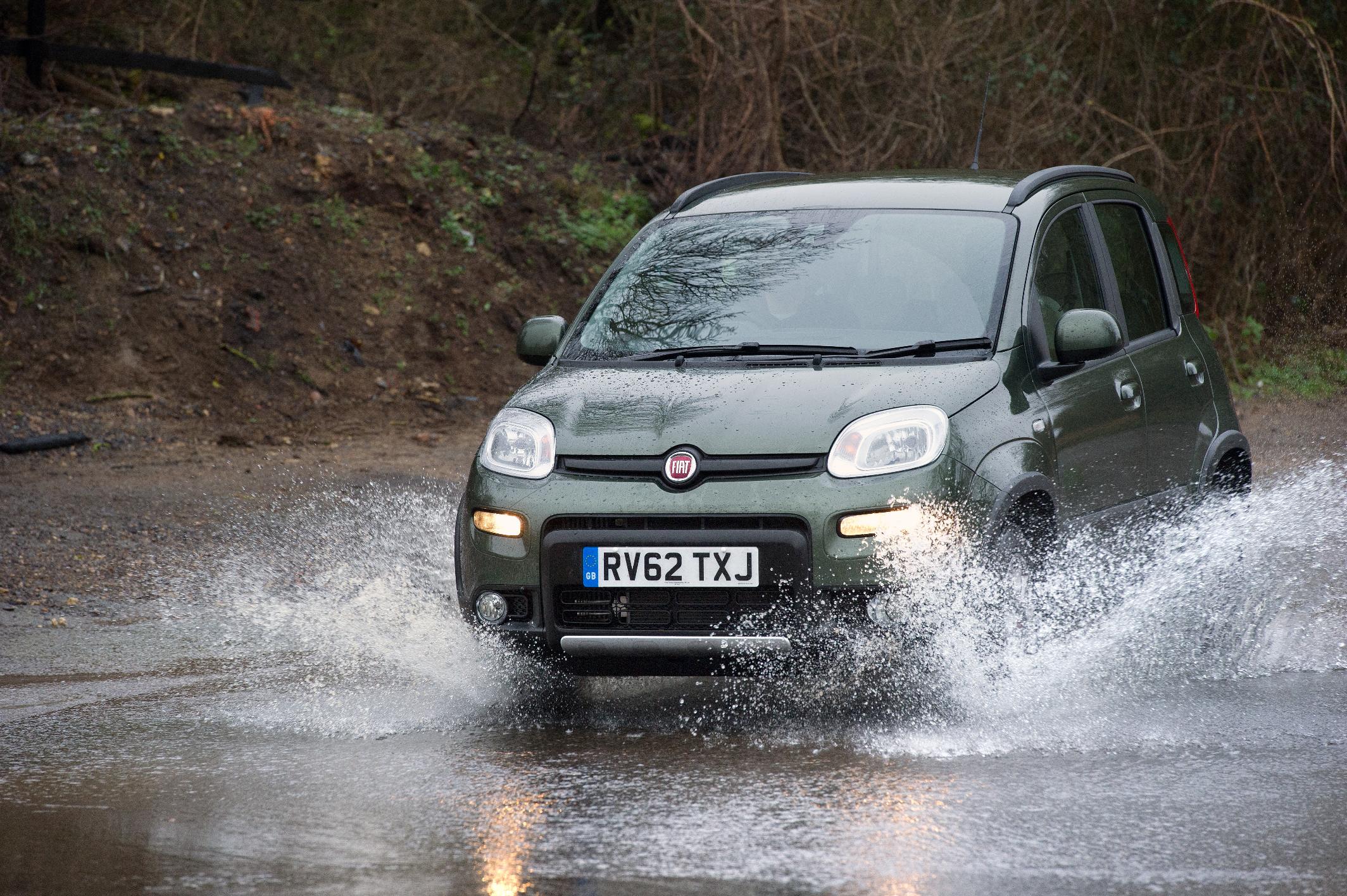 Fiat Panda
Fiat has famously offered a 4x4 version of the Panda city car since the 1980s. The long-running latest version is available in Cross 4x4 guise, which combines a raised ride height, rugged body protection, silver skid plates and bright red front tow hooks with a simple and effective all-wheel-drive system. It's combined with the offbeat two-cylinder Twinair engine, which produces 85hp, has good pulling power and makes a charismatic noise to bolster the leftfield charm of the Panda. It's roomier than you'd think inside, and although the boot is a bit on the small side, it's easy to access. Owners can always use the standard roof rails to attach a top box, too.
Subaru XV
The XV is Subaru's smallest 4x4 and, like all its cars, comes with all-wheel drive as standard. It's a symmetrical 4x4 system, delivering drive equally to all four wheels; this is a very pure and extremely effective setup, which long-term Subaru owners swear by. It's matched to an ultra-smooth 2.0-litre boxer engine, which these days comes with ePower hybrid technology for a degree of engine-off pure electric running. The XV is family-sized on the inside and the simple model range is very well equipped, with particularly effective active safety assistance systems as standard.
Can small 4x4s off-road?
Small 4x4s are sometimes better than larger 4x4s off the road. They can use narrow tracks that bigger vehicles would struggle with, and use their lighter weight to weave their way up slippery slopes with aplomb. Most of the models in our guide to the best small 4x4s have raised ride heights, so they can clear rocks, logs and other obstacles, while all-wheel drive means there should be few issues with loss of traction. Some of them even have hill descent control, so you can get back down a hillside in safety.
Which is the cheapest small 4x4?
The cheapest small 4x4 is the Suzuki Ignis with Allgrip all-wheel drive. It is priced from well under £20,000, and is a really good choice for those who want a winter-proof small 4x4 without spending a fortune. The Dacia Duster 4x4 is also well-priced. Dacia pairs it with the 1.5-litre diesel engine and mid-grade trim, which does push up the list price, but it's still extremely good value. The Fiat Panda Cross 4x4 is also affordable, but not as cheap as the Suzuki, and some owners will deem the Dacia better value overall.
Which is the most reliable small 4x4?
Dacia has an excellent reputation for reliability and gets consistent high praise in the Honest John Satisfaction Index. The Duster 4x4 is likely to prove very reliable and fault-free indeed. Other cars with a good reputation for reliability include the Mazda CX-30, Suzuki Ignis and Subaru XV, while premium brands such as BMW, Audi and Mercedes-Benz also serve up good long-term dependability. Ultra-reliable all-wheel-drive systems make it unlikely these small 4x4s will be any less reliable than two-wheel-drive alternatives.