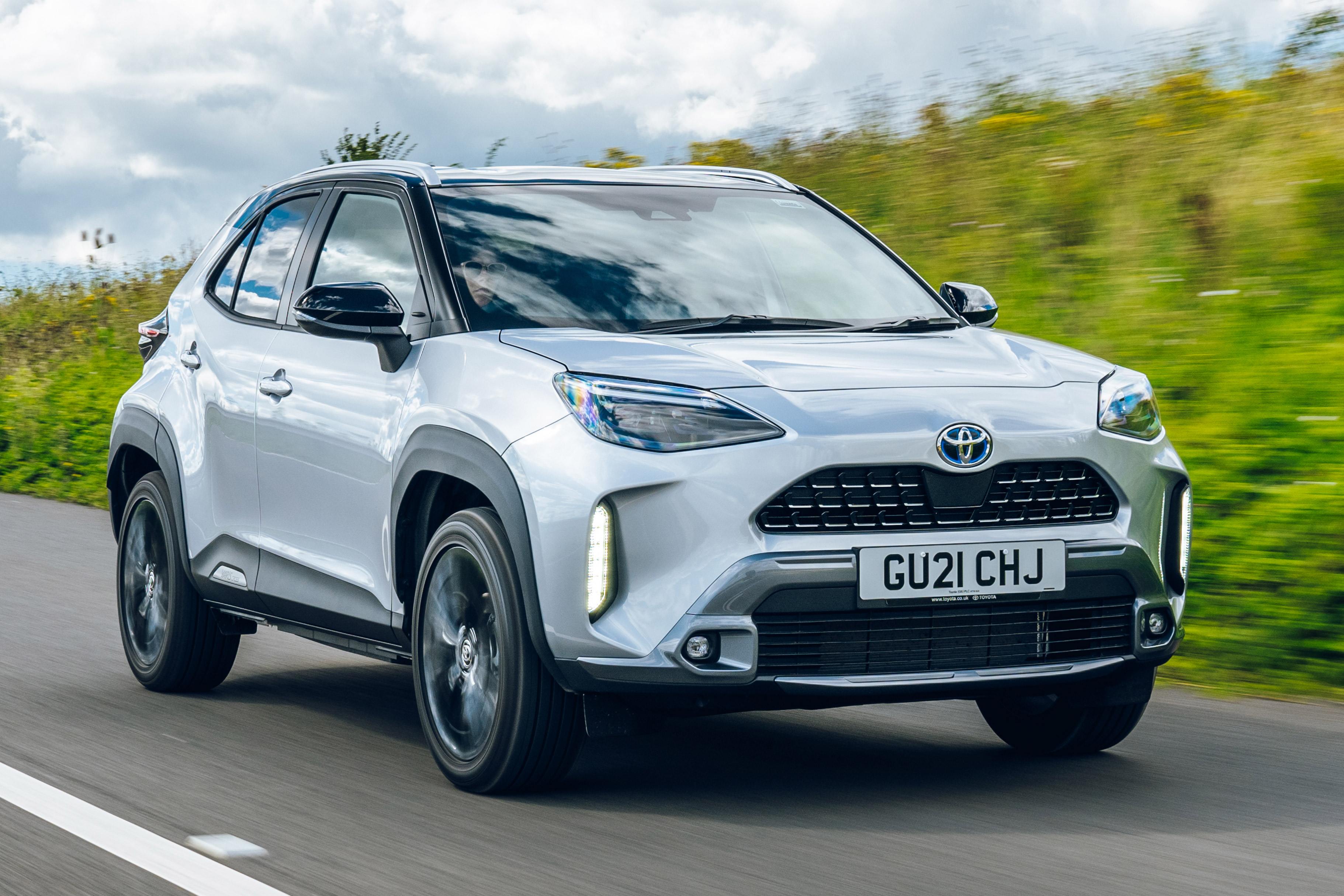 Given the choice between a hybrid and an SUV, most motorists would understandably err towards the SUV. They're far more stylish, after all – a cooler car to have sat on your driveway.
But the best hybrid SUVs mean you don't need to make an either-or choice. They look just as appealing as any other SUV, with the high-up seating position and enhanced practicality so many motorists know and love.
They also pack in hybrid electric drivetrains beneath the surface, helping save fuel even when compared to diesel engines, and providing the ability to travel in zero emissions pure electric mode.
We're looking at so-called 'self-charging' hybrids here. They are the most convenient type of hybrid SUV, offering economical electrified driving without the hassle of having to plug them in. They're generally a bit cheaper to buy than plug-in hybrids, too.
From a diverse and ever-growing number of cars, here are the 10 best hybrid SUVs on the market right now.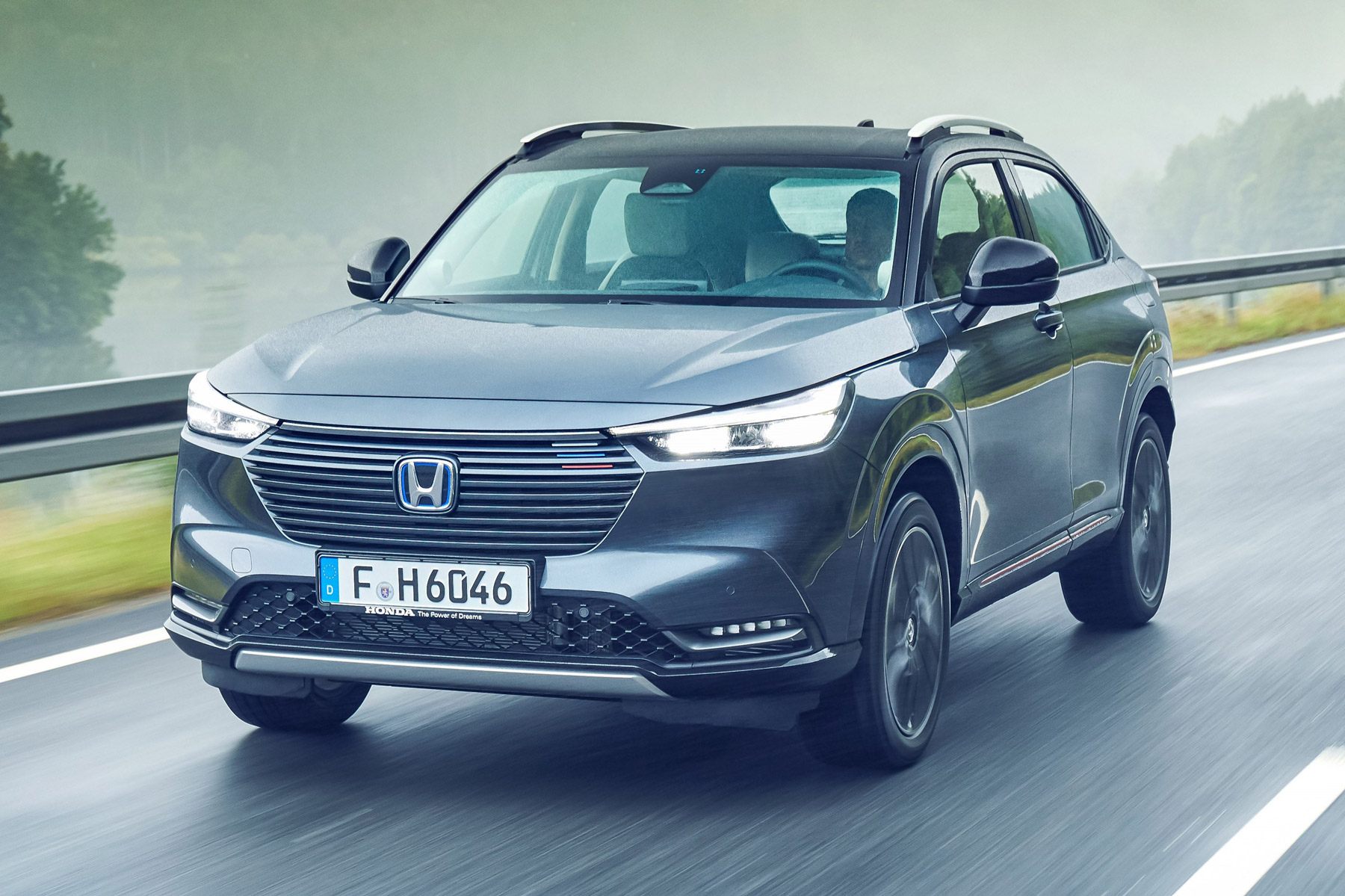 Honda HR-V
The latest Honda HR-V is a small SUV transformation for the Japanese carmaker. The previous HR-V was perfectly worthy, but it wasn't exactly dynamic-looking. This one is in a different league, with simple and modern styling that gives it a distinctive appearance at the front and an almost GT-style rake to the rear roofline. It's also much more upmarket inside, with cheap plastics replaced with premium finishes, including a much-improved infotainment system. The Honda e:HEV dual motor hybrid system allows a good amount of pure electric running and is very fuel-efficient, particularly around town.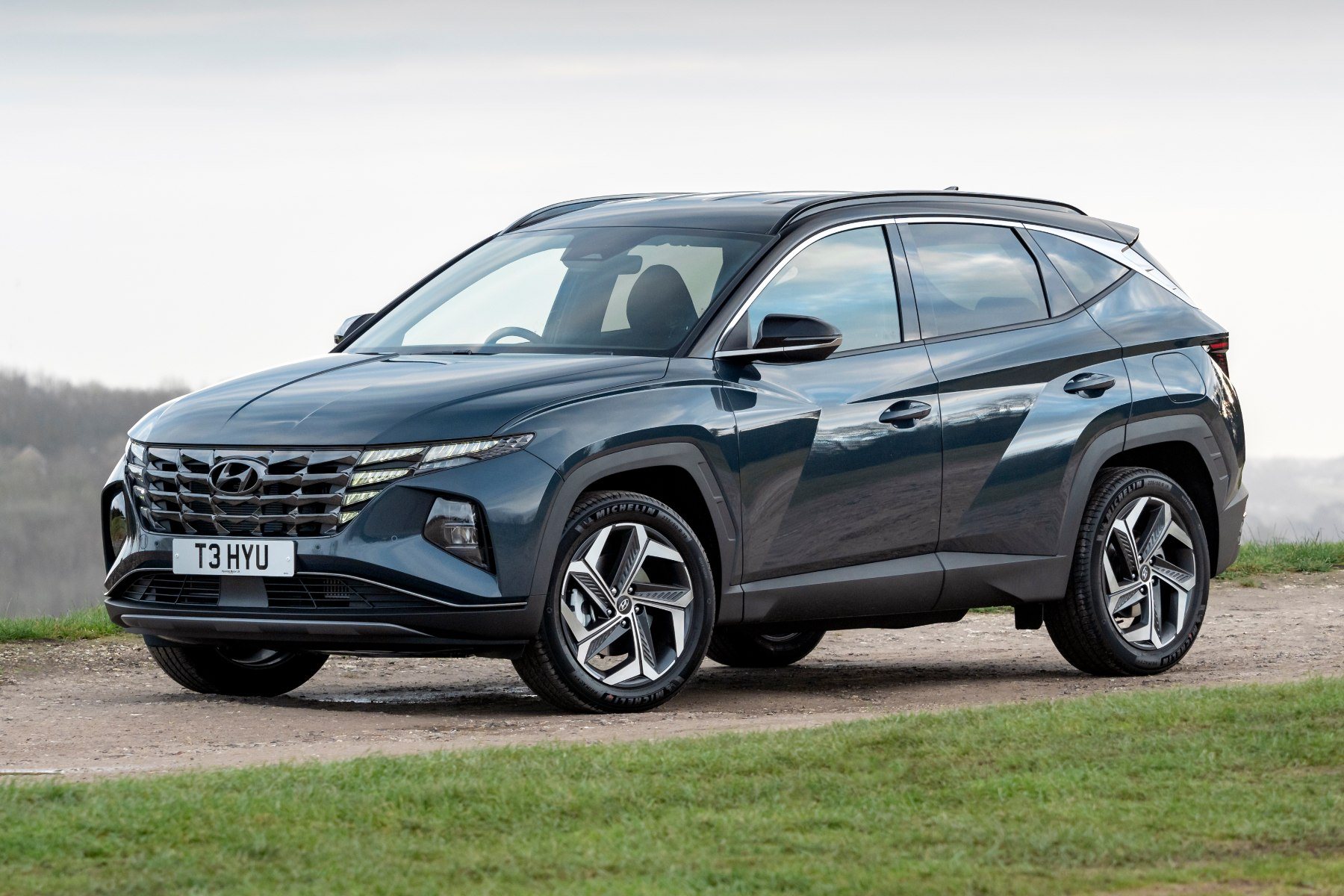 Hyundai Tucson
Hyundai offers the new Tucson with an engine for everyone. There are regular petrols and diesels, mild hybrid versions and plug-in hybrids, but the best all-rounder is the line-up of hybrid models. The hybrid drivetrain combines a 1.6-litre turbocharged petrol engine with an electric motor for a punchy 230hp, plus CO2 emissions from just 127g/km. Average economy is almost 50mpg, compared to 41mpg for the entry-level petrol (and that has 80hp less!). The Tucson looks really smart, with a novel LED lighting array at the front, and scalpel-sharp creases along the side adding further distinction. It's upmarket and relaxing inside as well.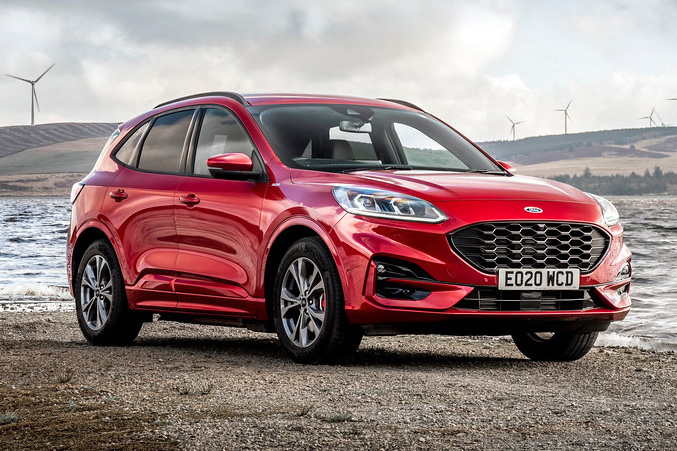 Ford Kuga
One of Ford's most popular cars, the Kuga compact family SUV is into its third generation. This one is the best yet, combining the distinctive looks of the original with the added practicality and comfort of the second-generation car. It also has a broad engine line-up, including a 190hp hybrid model. This uses a muscular 2.5-litre petrol engine and an electric motor, for a good amount of engine-off driving and a quieter, lower-revving engine when it's operating. The Kuga is a surprisingly dynamic SUV to drive, with sharp, roll-free handling combined with a stable ride, and the easy-to-use interior feels built to last.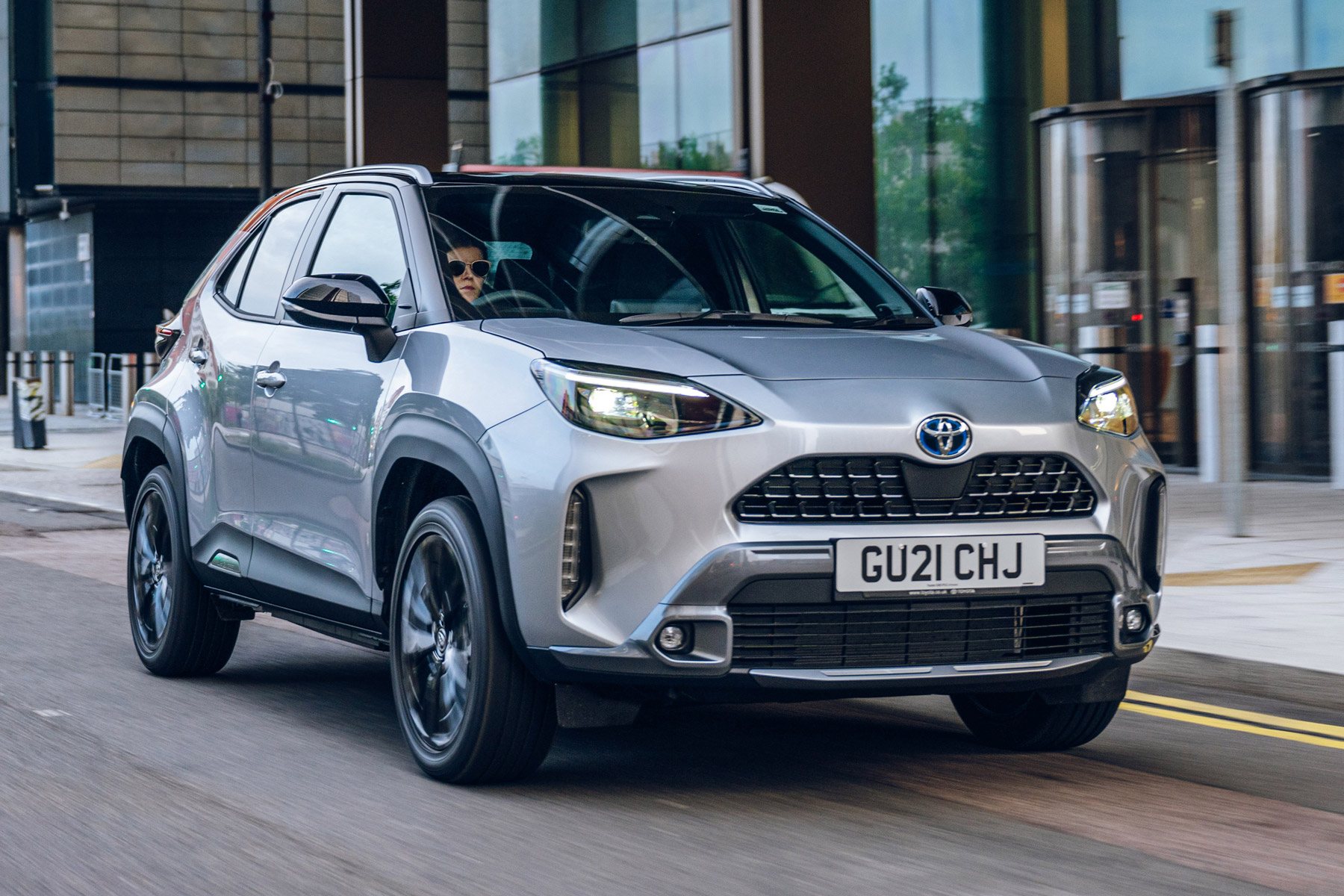 Toyota Yaris Cross
The Toyota Yaris Cross is a new small SUV crossover from Toyota. As the name suggests, it's derived from the regular Yaris hybrid supermini and, like that car, is offered only with a hybrid engine. The 1.5-litre three-cylinder motor has a throbby hum, and the 'single-gear' CVT transmission gives smooth acceleration (albeit with a constant engine note). For a lot of the time, though, it runs in pure electric mode, for better refinement and plenty of fuel-saving (and money-saving) benefits. The Yaris Cross is much roomier than the regular Yaris, with a higher-set driving position, and its 'mini-RAV4' styling looks cute.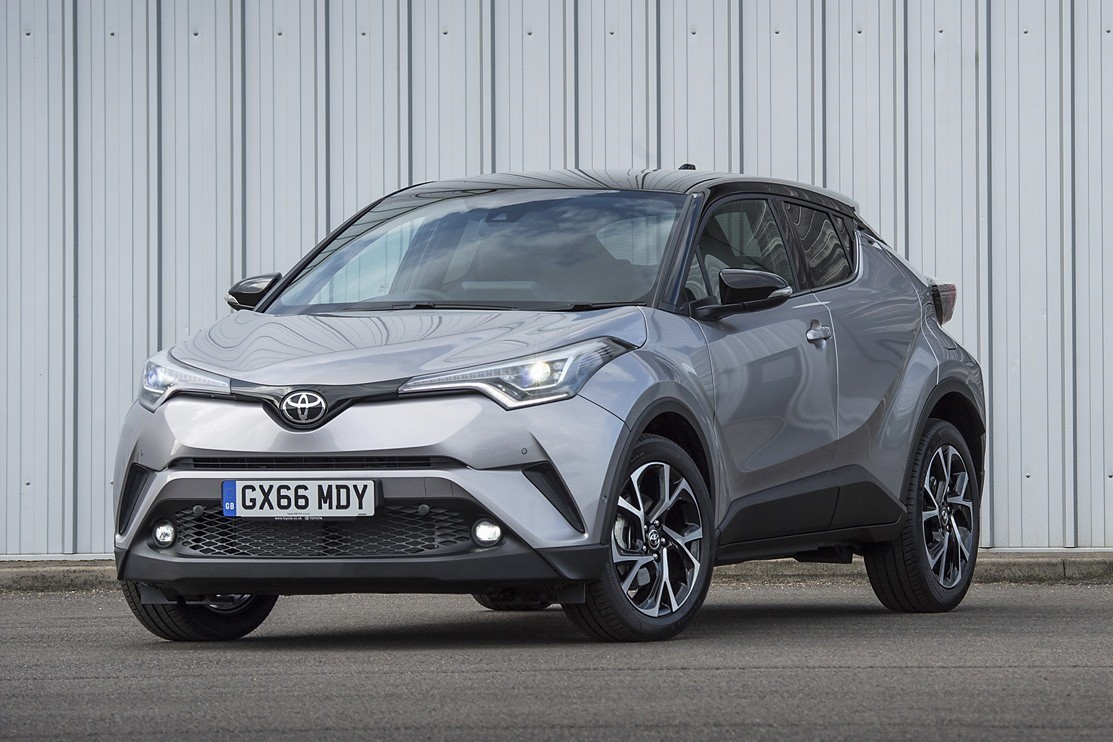 Toyota C-HR
Want something a little bit bigger than the Yaris Cross? More importantly, want something that looks like a bold coupe on stilts? Then the Toyota C-HR is for you. It's a very design-led car, and if the sharp lines aren't enough, you can also choose from a selection of vivid paint colours. The swoopy styling can make it feel claustrophobic for rear-seat passengers, though, and over-the-shoulder visibility isn't great. The C-HR uses a larger 1.8-litre hybrid drivetrain, for more power on longer drives, but it's just as adept at switching into EV mode at city speeds. The more dynamic handling makes it fun to drive as well.
Renault Captur
The Renault Captur boasts Formula 1-derived hybrid technology. The French firm turned to its racing division to develop the E-Tech system, which is offered in both hybrid and plug-in hybrid guises. The only difference is the size of the battery – oh, and the price tag, with the plug-in version costing significantly more. We'd stick with the cheaper model, which still has a good amount of low-speed EV ability. The Captur crossover has extra passenger space and flexibility over the Clio hatchback it's derived from, along with a large boot. We also like its smooth and attractive styling.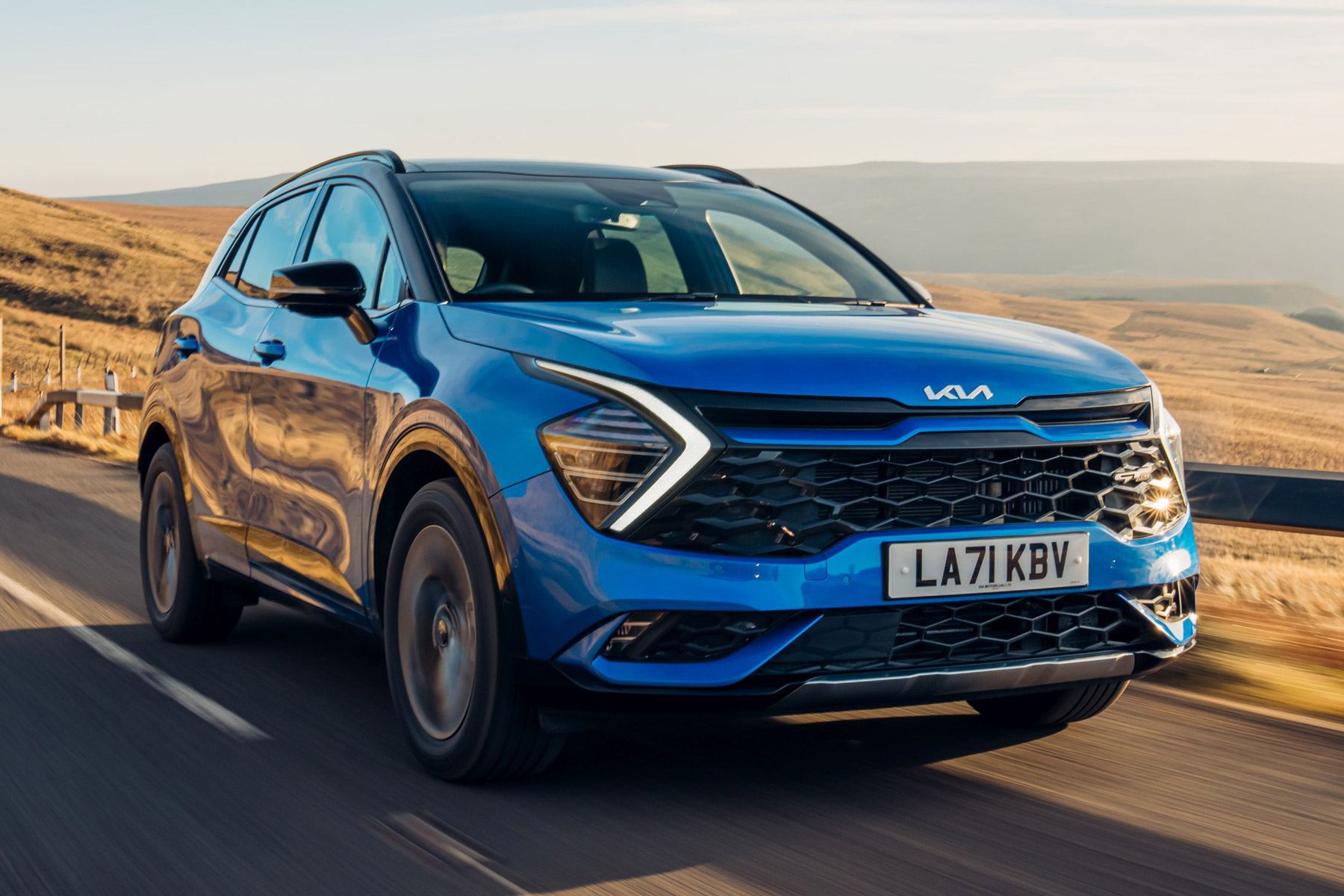 Kia Sportage
Kia has given the Sportage an unmissable new face, with the latest car sporting radical LED running lights and an aggressive front grille. It looks different to any of its rivals, and has a really sporty profile that complements the revitalised Kia brand. There's a plug-in hybrid range-topper with ultra-low CO2 emissions, but we think the regular hybrid is still a compelling prospect, particularly given its more affordable price tag. The digital-centric interior has a nice wraparound feel and there's good space for passengers, while Kia's seven-year, 100,000-mile warranty is an ever-welcome draw.
Hyundai Kona
The Hyundai Kona Electric has introduced lots of people to electric motoring, but the Kona Hybrid is also a strong seller. With average fuel economy of 57.6mpg and CO2 emissions as low as 112g/km, it's an affordable car to run – and, as hybrid technology is more affordable than pure electric hardware, prices from around £24,000 are much better value. It's a decidedly sporty-looking small SUV, with contrasting plastic cladding on the outside and a cocooned feel to the high-set driving position. Equipment levels are also comprehensive, even on the entry-level SE Connect. The five-year warranty provides unlimited mileage cover for long-term peace of mind.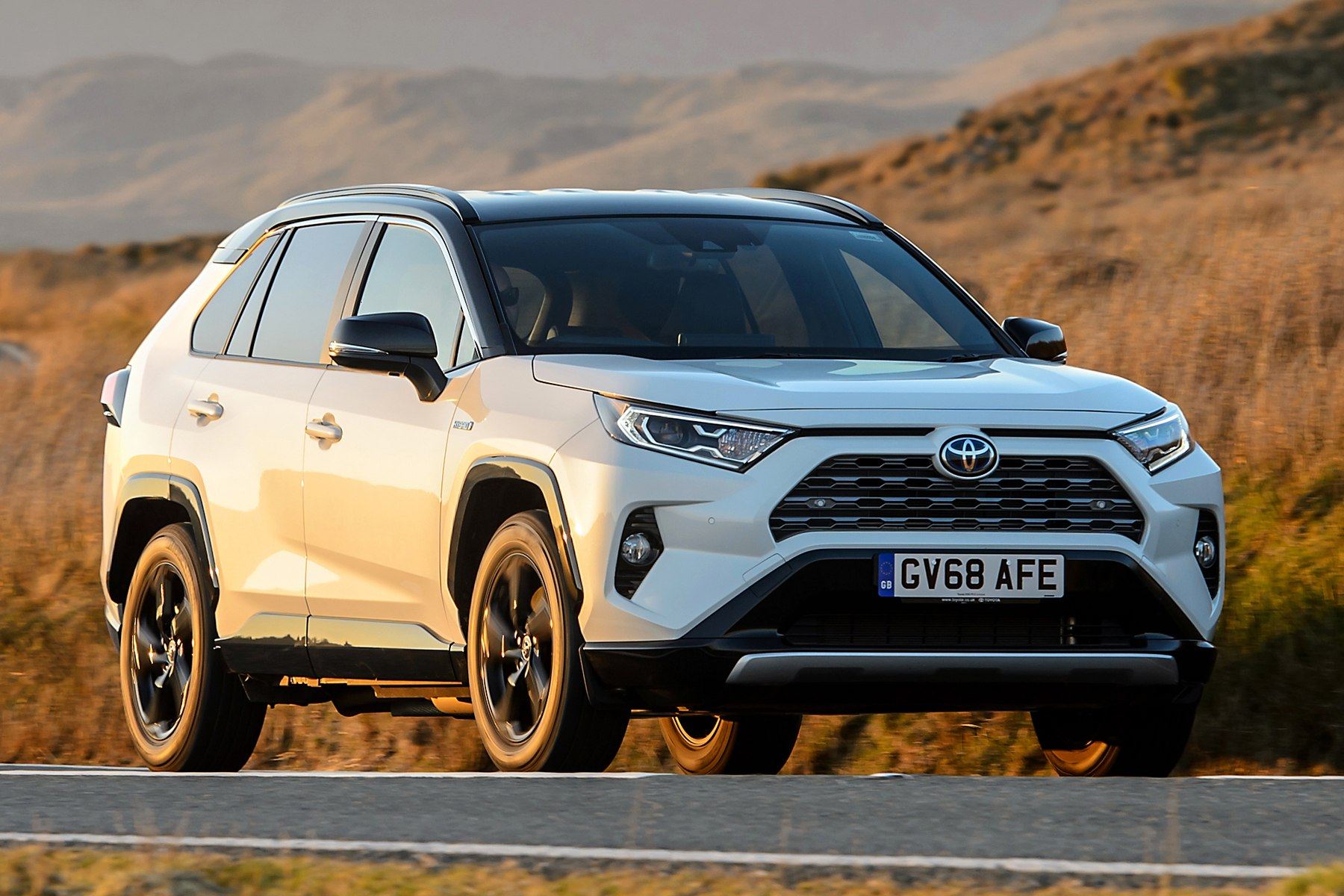 Toyota RAV4
The Toyota RAV4 was one of the first hybrid SUVs to go on sale, and this latest version further hones the concept. With a 2.5-litre petrol engine and an electric motor, it has ample pulling power, both in EV mode and when the engine is running. This makes for a commodious, high-riding SUV that is able to serve up great fuel economy figures in town. We like the rugged feel to the interior, with details such as massive rubber-coated heater controls, and there's little to beat the reliability of a Toyota. The firm now offers a plug-in hybrid RAV4 as well, although this does cost appreciably more than the regular hybrid seen here.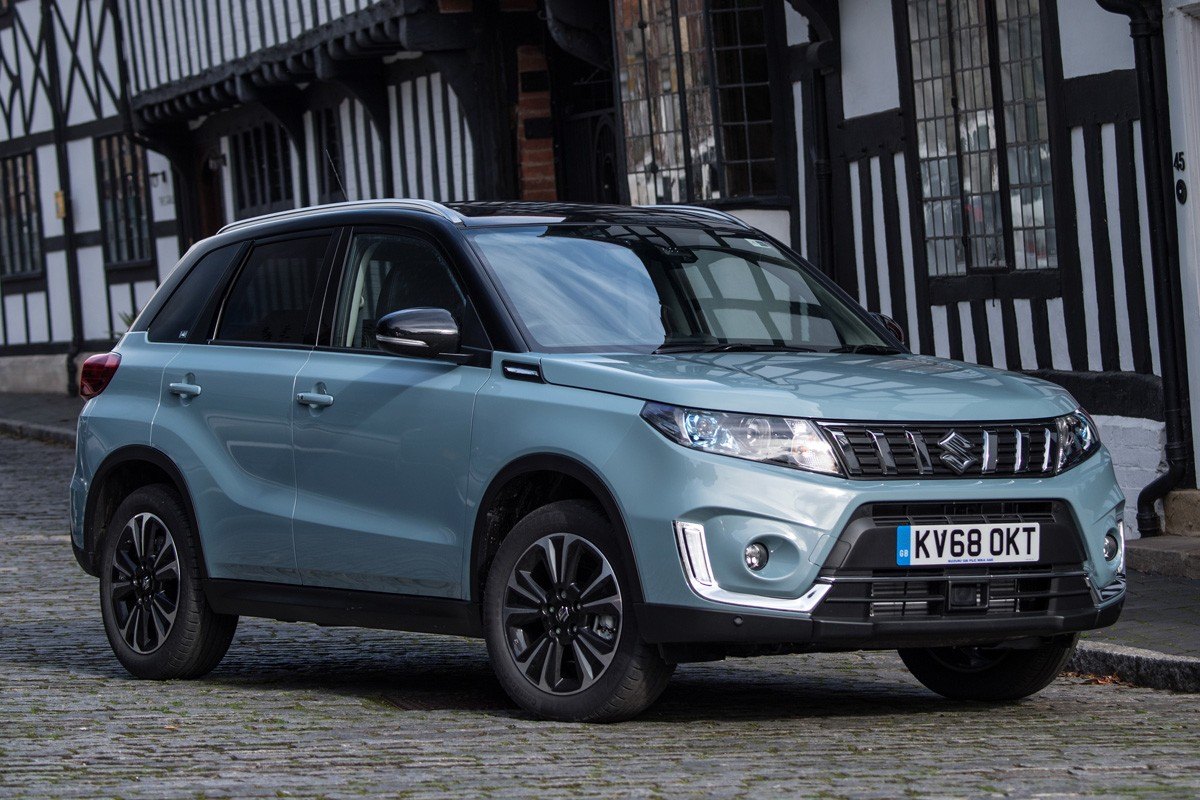 Suzuki Vitara
The Suzuki Vitara Hybrid is a new addition to the range, sitting above the existing 48V mild hybrid model. It uses an automated manual gearbox paired with a fuel-efficient 1.5-litre petrol engine. Headline stats are CO2 emissions from 121g/km and fuel economy of 53mpg. The clever technology is affordable, too – list prices start from less than £26,000. You can even get an Allgrip all-wheel-drive version of Suzuki's rugged-looking SUV. The firm boasts that, unlike some rivals, this model has genuine off-road ability, and the rugged styling gives it kudos when on the road – along with plenty of space for the family and a large boot.
Can hybrid SUVs run in pure electric mode?
The advantage of a hybrid SUV over a cheaper mild hybrid system is the availability to run in pure EV mode. The smaller, lighter examples, such as the Toyota Yaris Cross, can drive for surprising distances at slower speeds before the engine starts up, and hybrid SUVs will also generally shut down the engine whenever you lift off the accelerator. This means the engine will be switched off more than you might think, saving fuel and cutting emissions.
Do you have to plug in a hybrid SUV?
You don't have to plug in a hybrid SUV – they are also known as 'self-charging' hybrids, with the hands-off convenience that comes from using energy recuperated while braking to charge the batteries. They can't drive as far as a plug-in hybrid in EV mode, but they'll be able to give their best efficiency at all times, not just when there is charge in the battery. They are a particularly good choice for motorists who don't have a driveway or easy access to a charging point.
What is the cheapest hybrid SUV?
The Suzuki Vitara hybrid is an interesting new model at the cheaper end of the hybrid sector. Despite prices from less than £26,000, it offers family SUV levels of space and a good amount of standard equipment. Cars such as the similarly-priced Toyota Yaris Cross and Renault Captur generally travel for longer distances in EV mode, though, and this means they serve up better real-world fuel economy. The Honda HR-V is another good choice in a sub-£30,000 hybrid SUV sector that is growing in popularity.