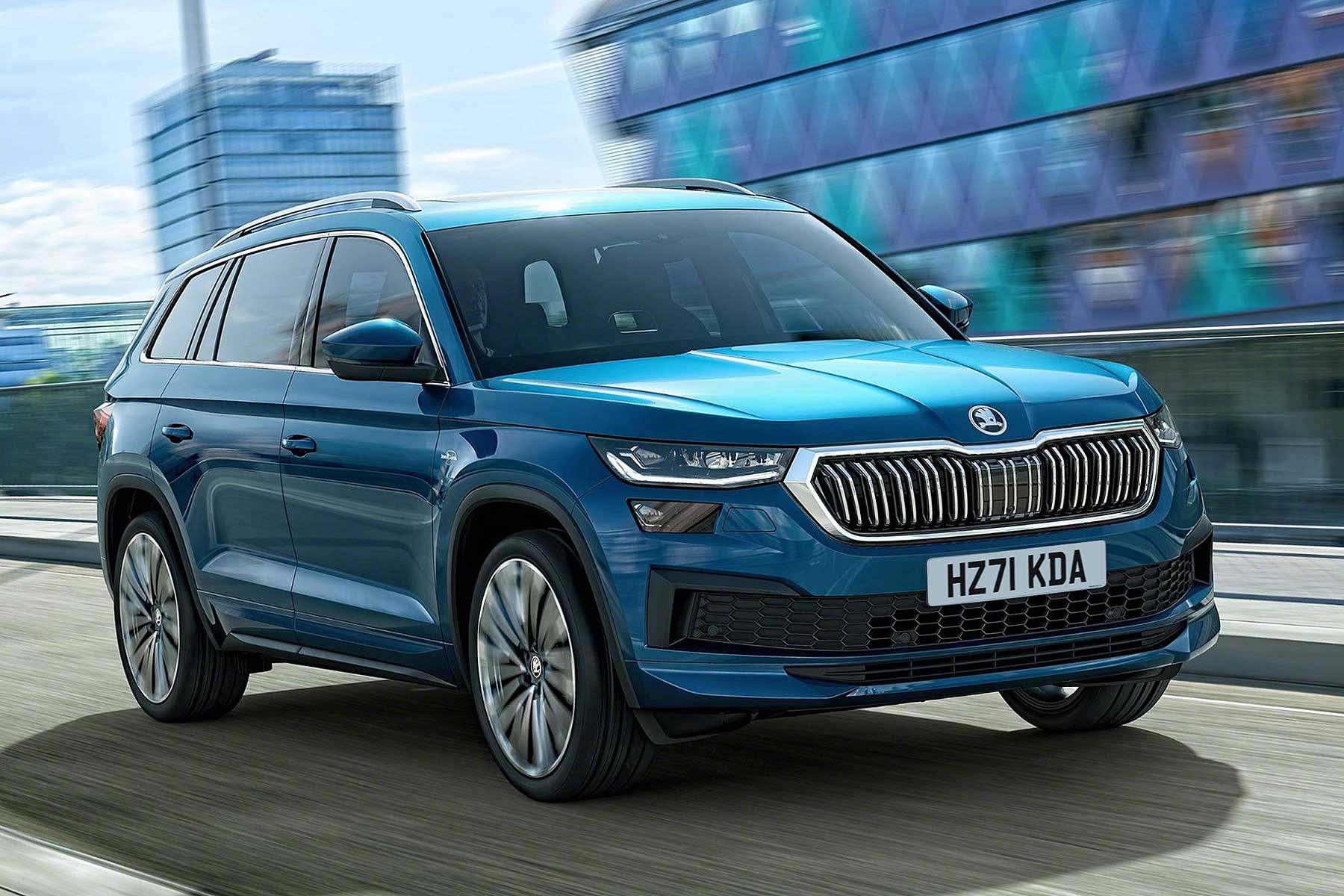 The rise of the family SUV has been one of the major motoring trends of recent years. Motorists are switching from regular family hatchbacks into SUVs in their droves, and the trend shows little sign of slowing.
The appeal is obvious. SUVs look really stylish for starters, with assertive features and a high-riding stance that's tough and ready for action. Even if you never go off-road, it feels good to look as if you do.
Inside, a boxier body means more cabin space, which is particularly noticeable in the rear. SUVs also have larger boots than regular hatchbacks, and folding the rear seats turns them into something more akin to a van – perfect for trips to the tip.
Then, of course, there's the high-up seating position which gives a more commanding view out. This delivers a real sense of wellbeing, as well as a greater feeling of security on the road.  
All this is why the family SUV sector is booming. Let us guide you to 10 of the best.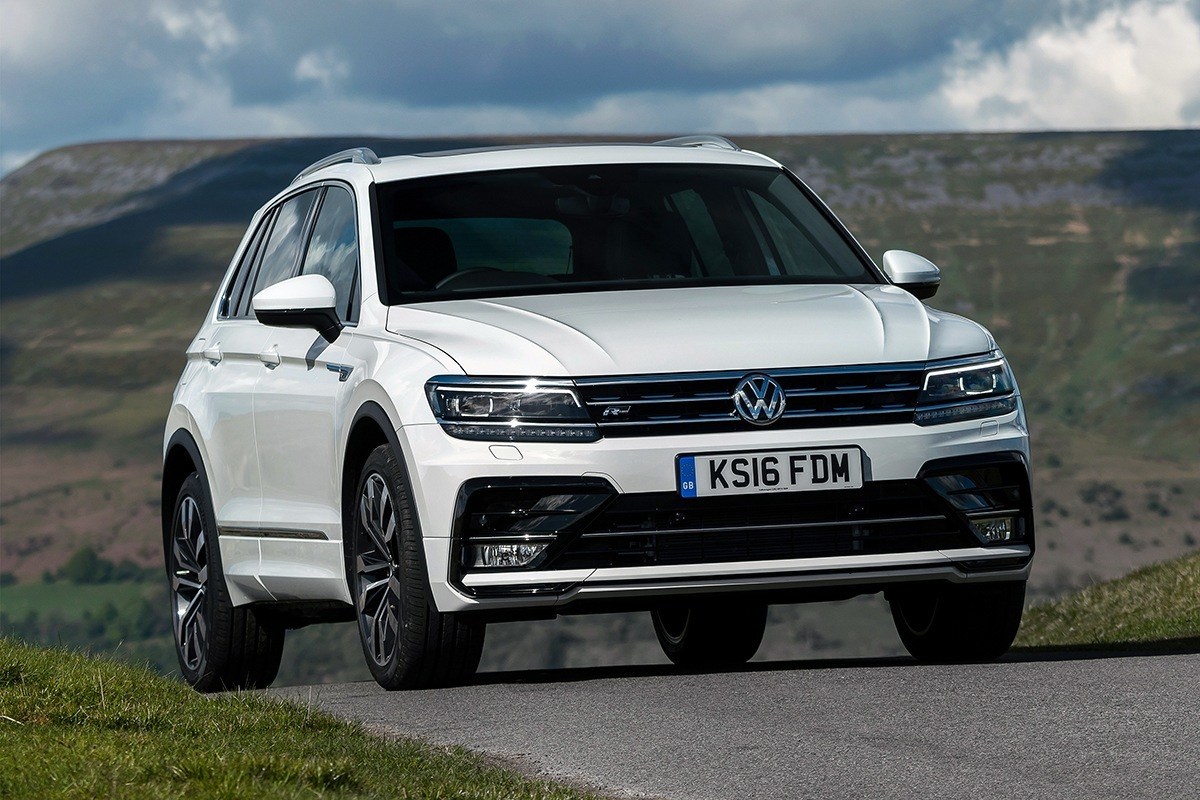 Volkswagen Tiguan
The Volkswagen Tiguan is a very popular family SUV from the upmarket German brand. It looks good, particularly in sporty R-Line trim (and if you want to go the whole hog, there's a 320hp Tiguan R as well). The regular Tiguan seats five, plus there's a longer seven-seat Tiguan Allspace with three rows of seats. Volkswagen even offers a plug-in eHybrid model with an EV driving range of 30 miles. The firm's famed build quality is present inside, and the Tiguan drives in a mature way, with good refinement and stable handling. There isn't a bad engine choice in the range, with even the smaller TSI turbo petrols offering more than enough pulling power, combined with good economy.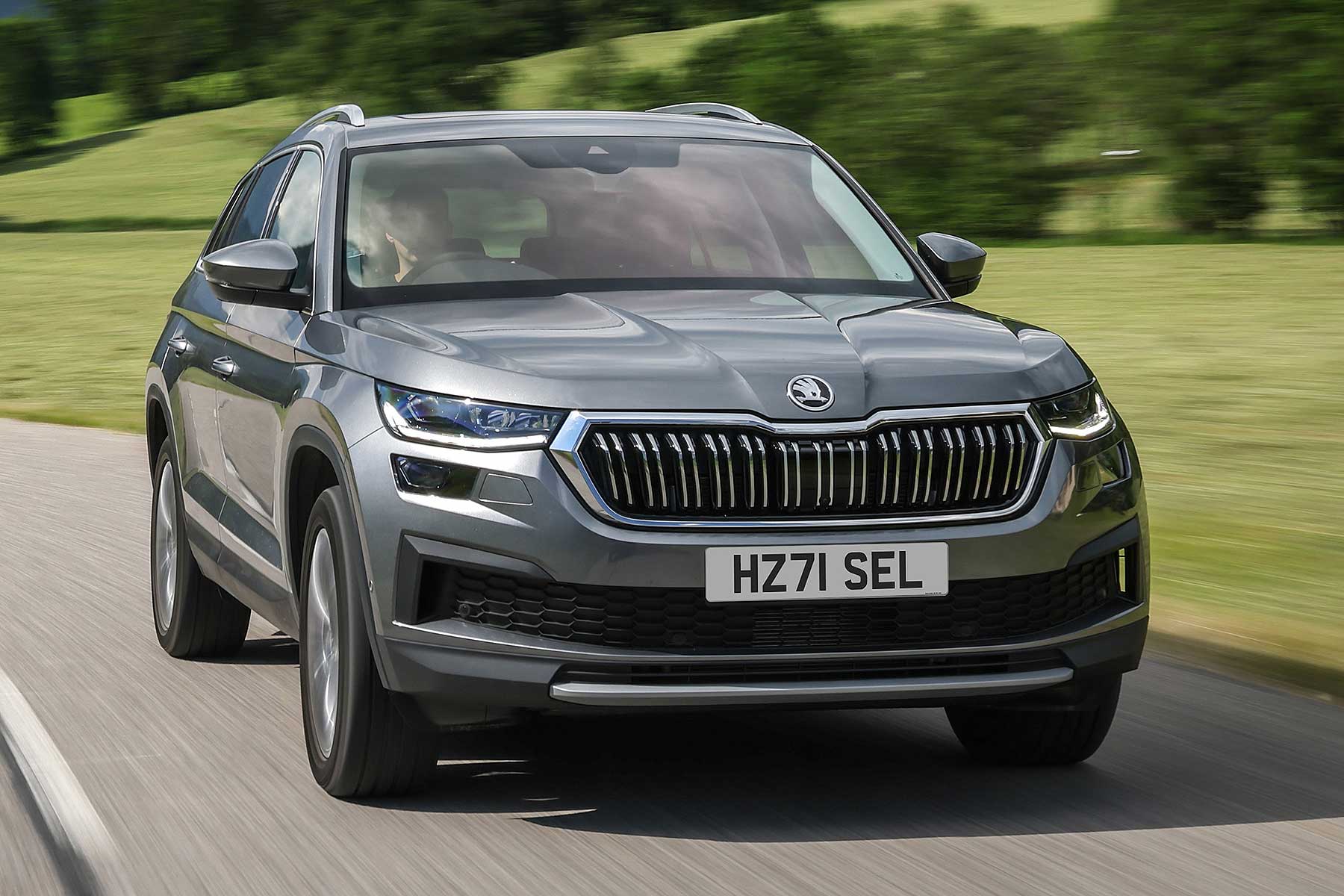 Skoda Kodiaq
The Kodiaq is the largest SUV in Skoda's line-up, sitting above the Karoq and Kamiq. It will appeal right away to larger families, because it has three rows of seats, carrying up to seven people and a reasonable amount of luggage. Fold the rear chairs flat into the floor and the boot swells to a commodious 735 litres. The Kodiaq has recently been facelifted, gaining more rugged front-end styling and tweaks to its interior. Skoda has also reintroduced the high-performance vRS range-topper. Affordable prices are a feature across the range, with SE L Executive grade offering particularly good value for money.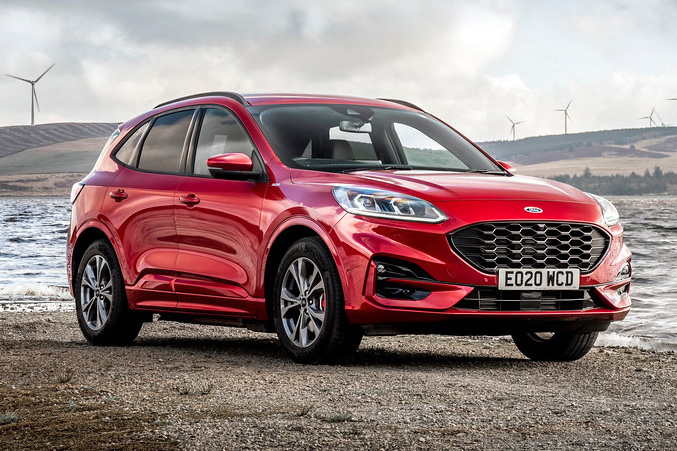 Ford Kuga
Ford's comprehensive Kuga family SUV range offers something for everyone. There are regular petrol and diesel versions, a fuel-saving hybrid, and a plug-in hybrid with 225hp and a pure electric range of around 35 miles. An elegant-looking car, the Kuga has a roomy interior for five people, while its solidly-built dashboard is easy to use. We particularly like the Ford Sync infotainment system, which is clearer and more logical than most. Of course, being a Ford, the Kuga also drives sweetly, with a dynamic feel and sporty handling. Families will be pleased to hear this doesn't come at the expense of ride quality, though.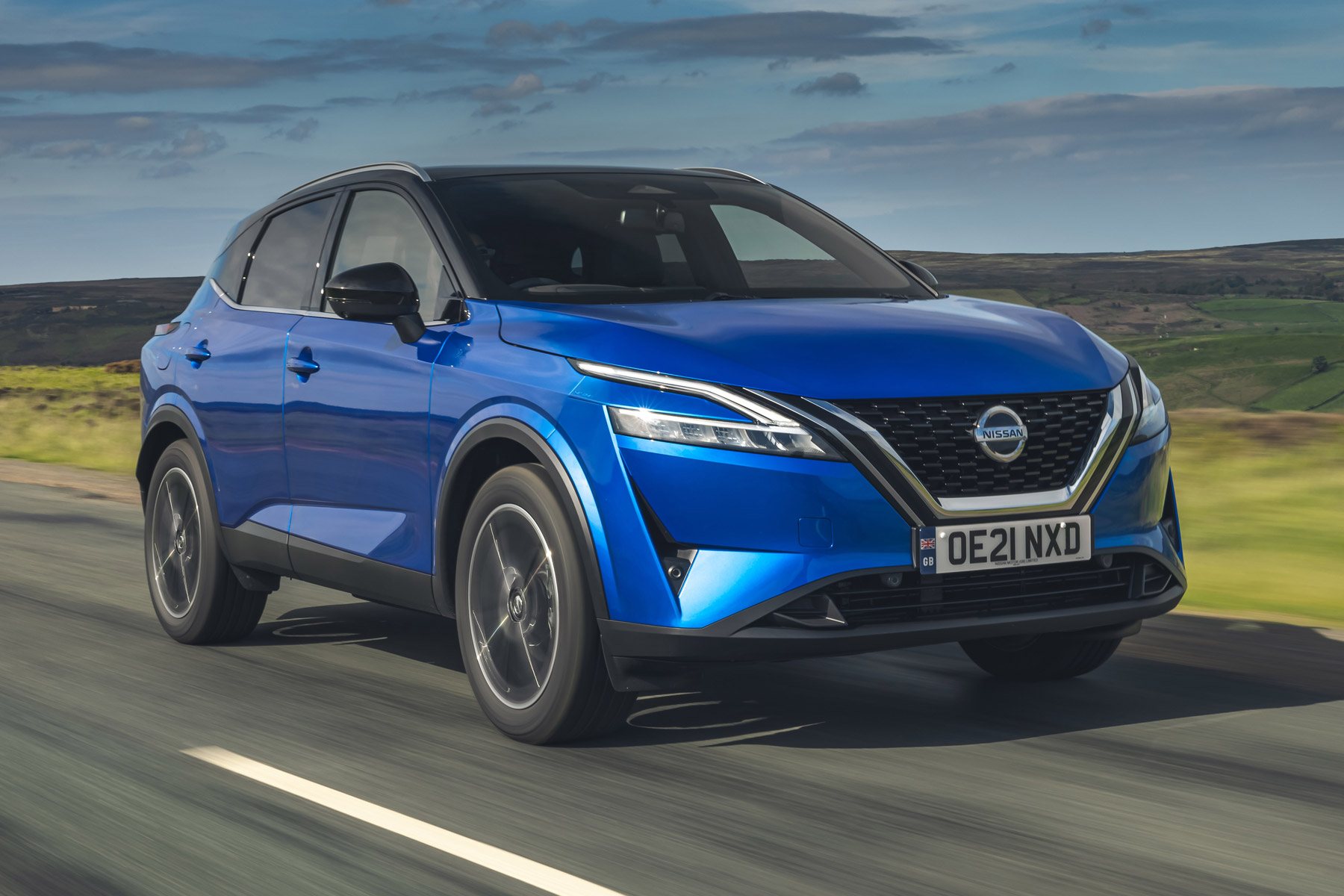 Nissan Qashqai
The Nissan Qashqai arguably invented the family SUV sector, and it's been one of the country's best-selling cars for years. This third-generation model aims to continue the success story. Nissan has sharpened up the styling, with distinctive front lights and a cleaner side profile, while the interior has been completely overhauled. Quality is better and the infotainment system is much easier to use. Practical touches abound, such as rear doors that open to almost 90 degrees. Nissan currently offers a mild hybrid engine, but is readying a full hybrid e-Power variant that promises better real-world fuel economy.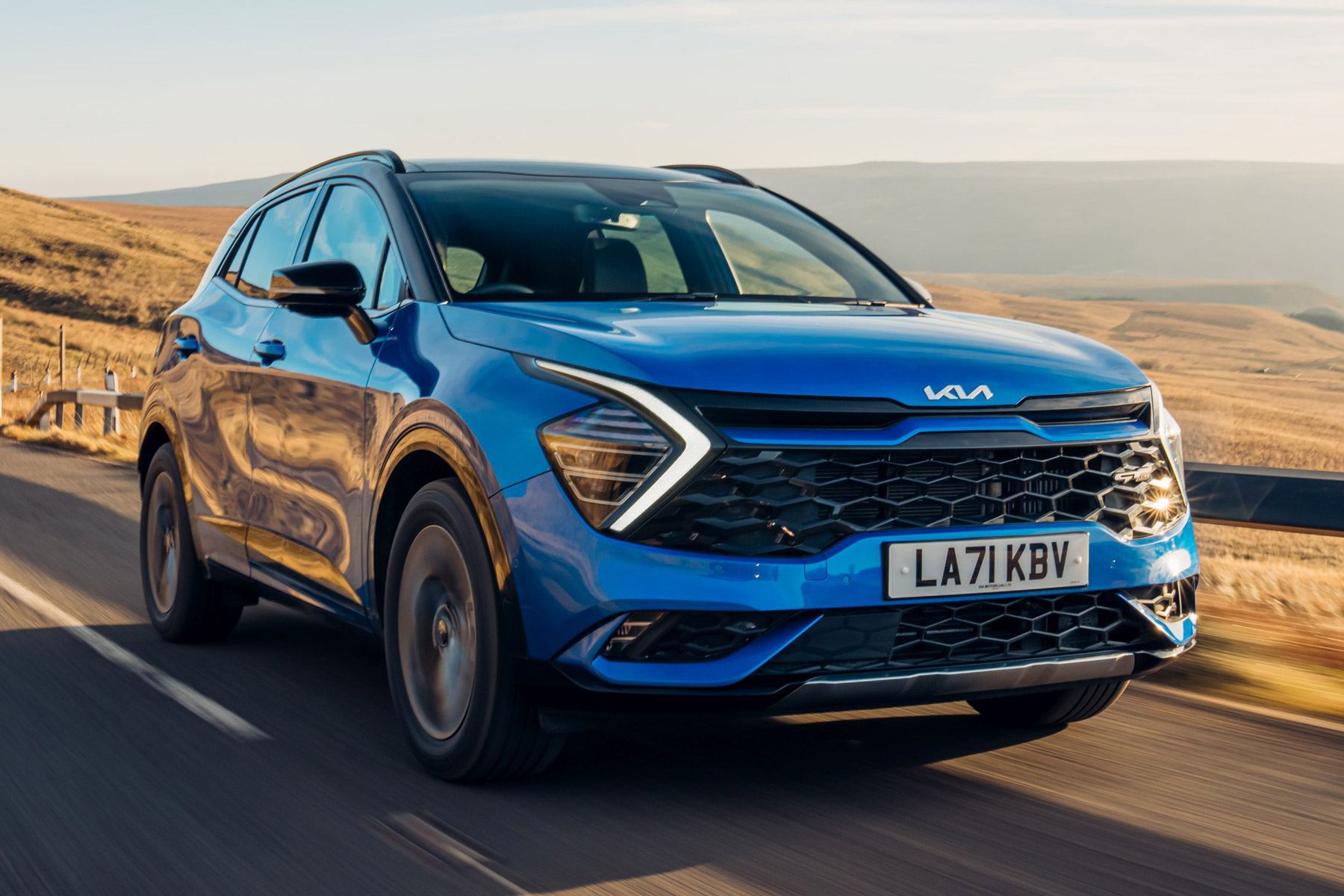 Kia Sportage
The Sportage is one of Kia's most popular cars in the UK, sometimes even appearing in the top 10 best-sellers chart. There's an all-new model for 2022, with highly distinctive styling that includes bold LED lights and a broad front grille. It feels much more modern inside, with a dashboard dominated by two large screens, but Kia has retained proper buttons for the heater and other major controls. The latest Sportage is spacious inside for five people, offers a more refined drive, and buyers can now pick from hybrid and plug-in hybrid powertrain options, alongside the extensive line-up of petrol and diesel engines.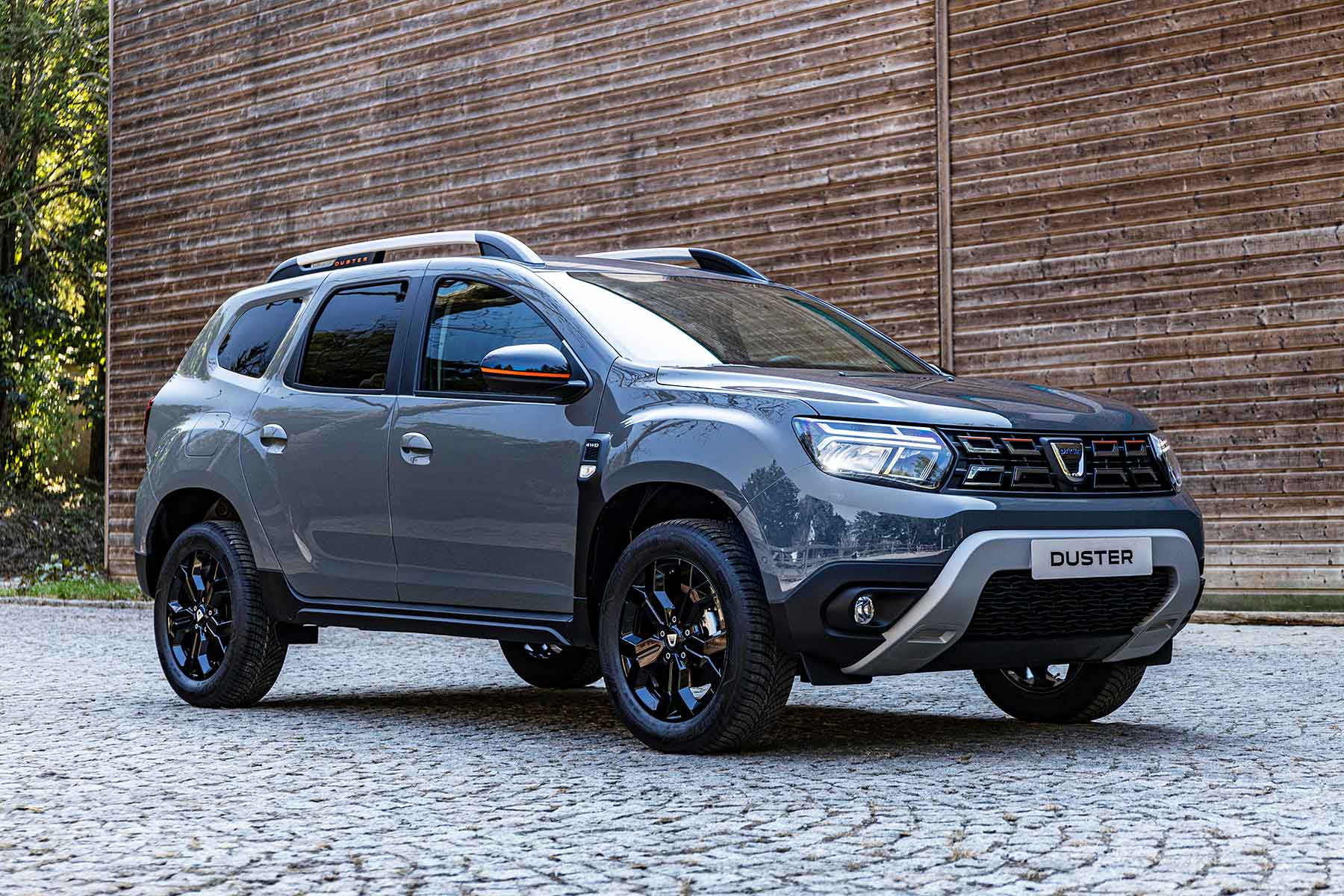 Dacia Duster
The Dacia Duster is the best value new SUV you can buy. Prices don't simply undercut every other SUV, they are also lower than almost every supermini on sale, never mind family hatchbacks. It is not a downsized model either, offering a good amount of space inside for passengers and a very commodious boot. The 1.0-litre turbo petrol will be the perfect engine for most, although you can also get a diesel, which comes with the option of all-wheel drive. Even the entry-level Essential grade has a reasonable level of equipment, but the Duster is such a bargain, most buyers actually choose mid-grade or even range-topping variants.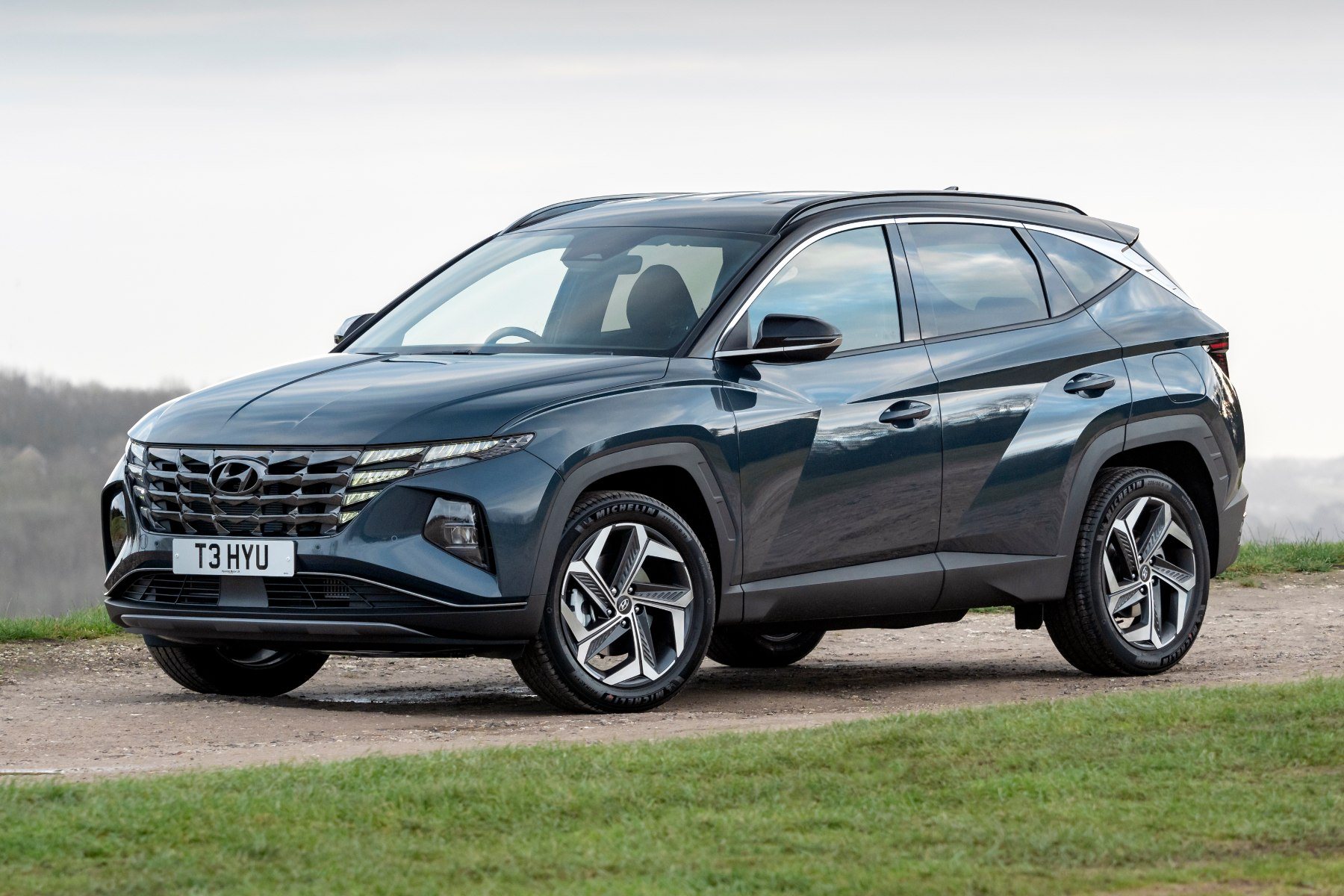 Hyundai Tucson
The Hyundai Tucson is a really bold-looking family SUV, particularly on the move, where its parametric front lights and sharp side creases turn heads. Inside, it's more calming, with a clean and simple layout centered around a crisp touchscreen. The Tucson is roomy within, with comfortable rear seats and a practical boot, and refinement is excellent. It's particularly hushed in hybrid and plug-in hybrid guises, the latter of which offers an impressive pure electric driving range of almost 40 miles. The Tucson also benefits from Hyundai's comprehensive five-year, unlimited mileage warranty, while even entry-level versions are very well equipped.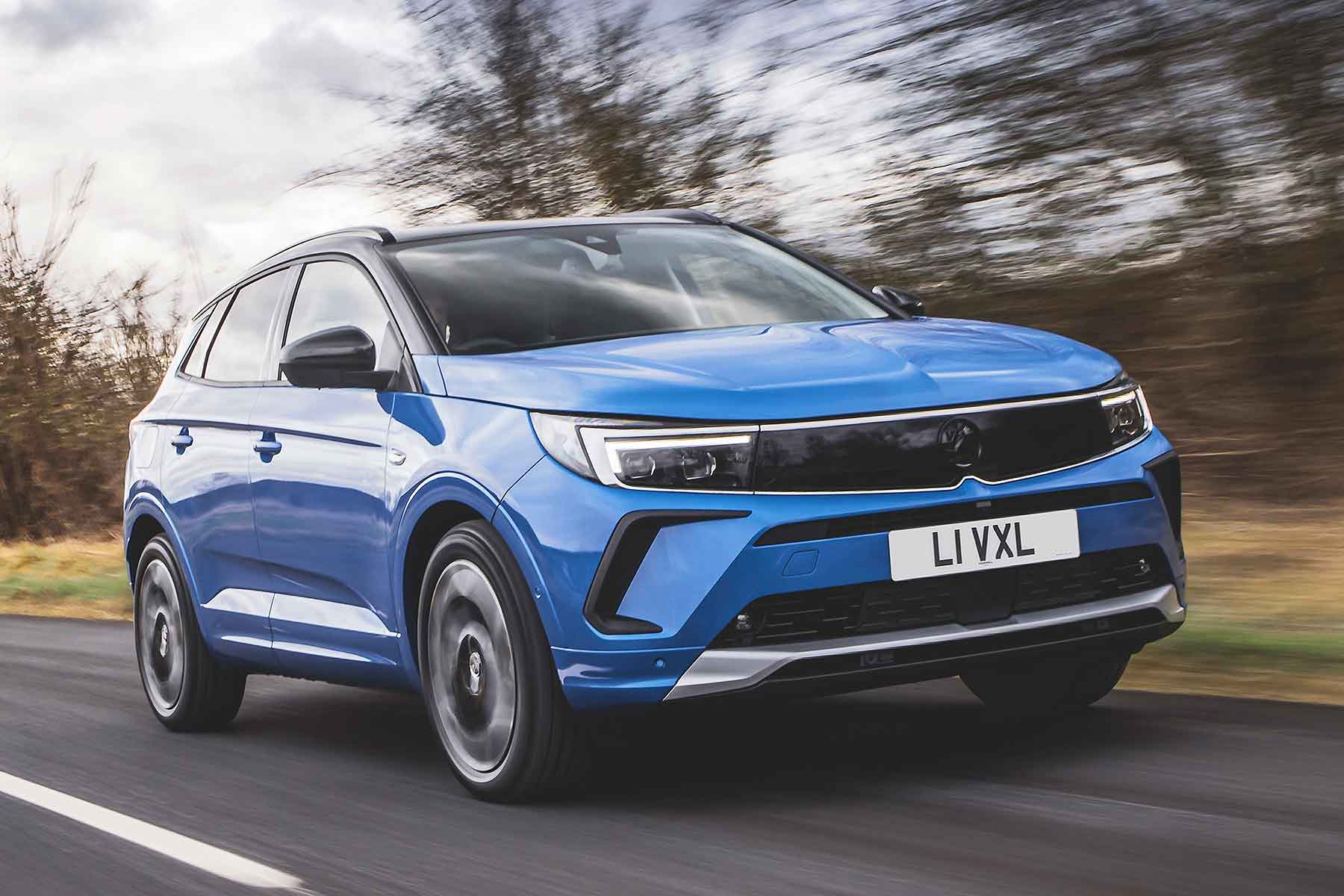 Vauxhall Grandland
Vauxhall has transformed the Grandland for 2022. It has a distinctive new front end called the Vauxhall 'Vizor', behind which are hidden various radar safety systems. It has also lost the 'X' in its name – and the simplification has extended to a clear three-grade line-up to make buying it easier. Even prices have been cut, with the biggest savings coming on the plug-in hybrid version, which has an electric range of up to 34 miles. The Grandland remains a refined, premium-feeling car to drive, with a great ability to soak up long-distance journeys with ease. It also has some of the best front seats in the business.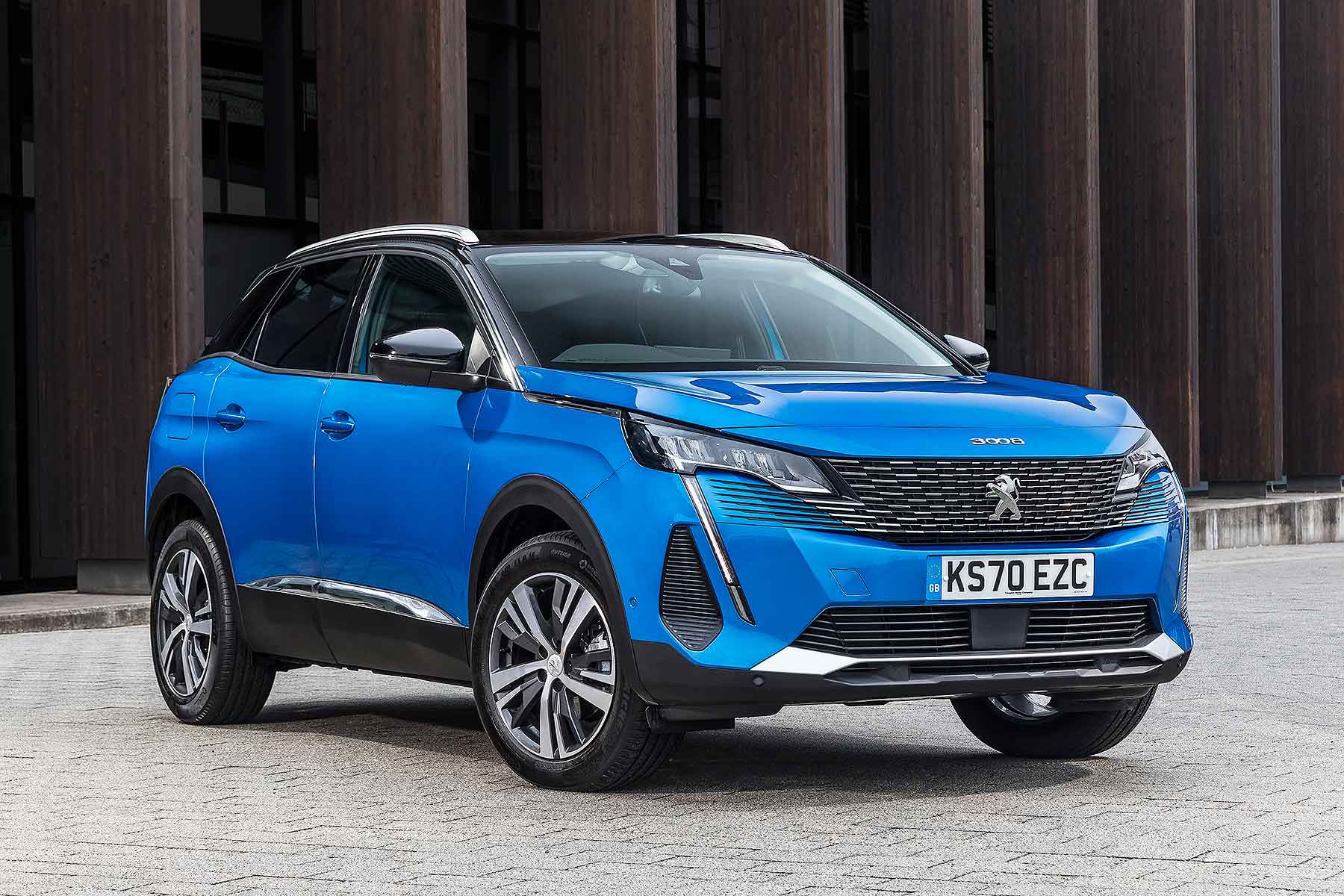 Peugeot 3008
The Peugeot 3008 is a really popular family-sized SUV from the French brand. At launch, it was a bit of a breakthrough model, and it's recently been enhanced with a mid-life refresh. The front end is now more distinctive than ever, with a radical front grille, and Peugeot has enhanced the equipment and materials inside. The 3008 is a roomy five-seater; if you want seven seats, you need to choose the larger Peugeot 5008. Alongside regular petrol and diesel engines, there are several plug-in hybrid versions, including a 300hp range-topper with all-wheel drive. You might not use a 3008 to go off-roading, but it's brilliant fun to feel the traction away from the traffic lights.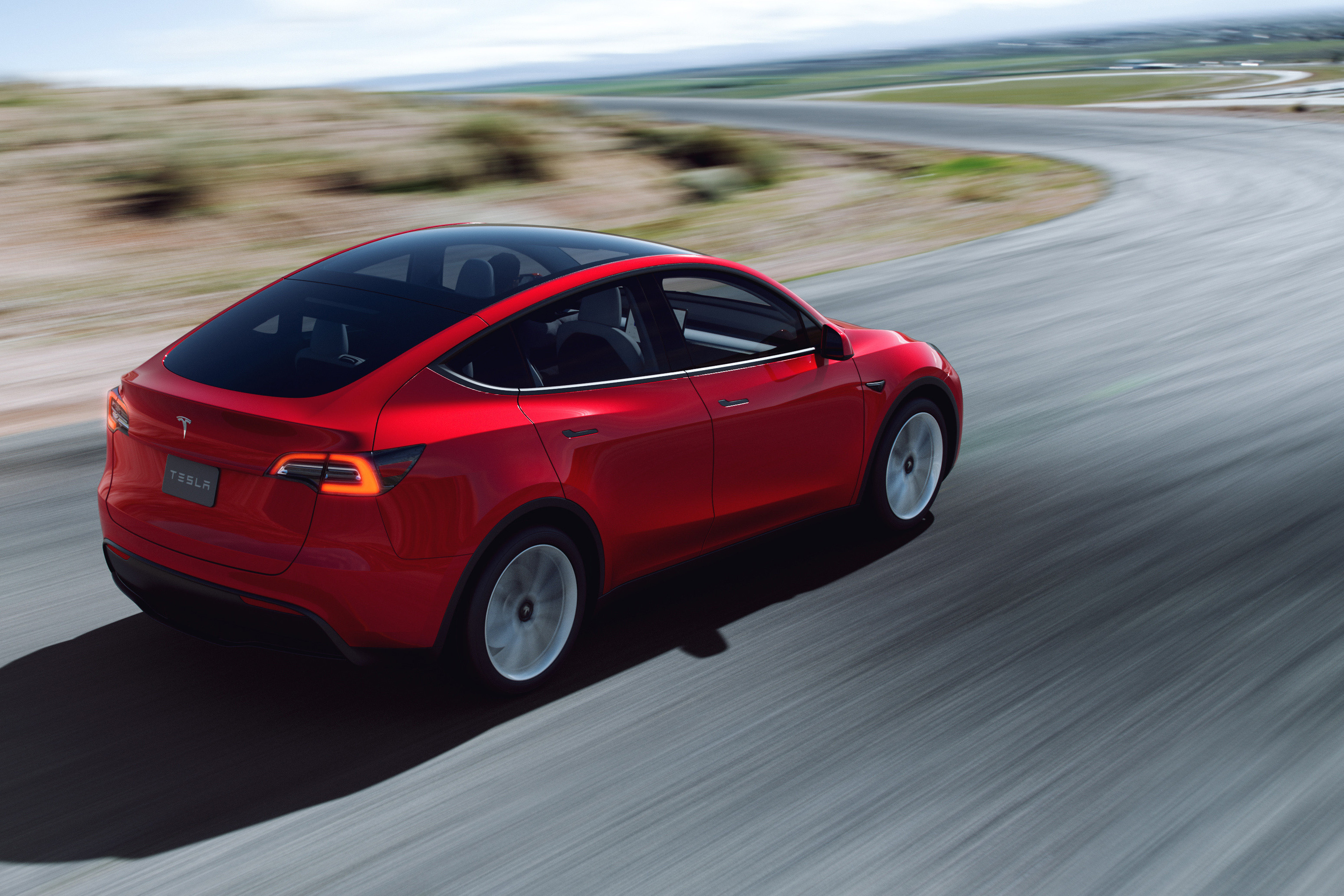 Tesla Model Y
The Tesla Model Y is the newest family SUV to hit British roads, with deliveries starting in early 2022. It is a high-rise evolution of the Model 3, with a hatchback and, surprisingly, seats for up to seven people. Naturally, it's a pure electric family SUV, with a range of over 330 miles and, in Performance guise, wild 0-60mph acceleration in just 3.5 seconds. The Tesla network of Superchargers is the best in the business and the constant updates via the infotainment system make owning one a pleasure. The main barrier may be prices, which start from almost £55,000.
Which is the cheapest family SUV?
The cheapest family SUV is the Dacia Duster, and by a huge margin. It costs less than many superminis, never mind SUVs, but it won't short-change buyers in terms of space, comfort or driveability. Dacia says that many customers actually upgrade themselves; the Duster is such good value, they gravitate to the high-spec versions as these offer so many more features – and for prices that are still among the cheapest around.
Can you get an electric family SUV?
Electric family SUVs are already here. Models such as the Volkswagen ID.4 and Tesla Model Y point to the future, and the uptake proves that many British families are already willing to make the switch. For those who are not, plug-in hybrids are a great interim solution, with some offering pure electric ranges of almost 40 miles between charges. That's more than enough to tackle the average day's driving before plugging in again to recharge overnight.
Which is the most reliable family SUV?
Dacia isn't just a value brand, it's also a company with some of the most satisfied owners in the business. According to the highly-regarded Honest John Satisfaction Index, Dacia placed top for reliability, providing further impetus for the Romanian value brand. Other companies with good reliability records include Hyundai and Kia, which back this up with new-car warranties of five years and seven years respectively.