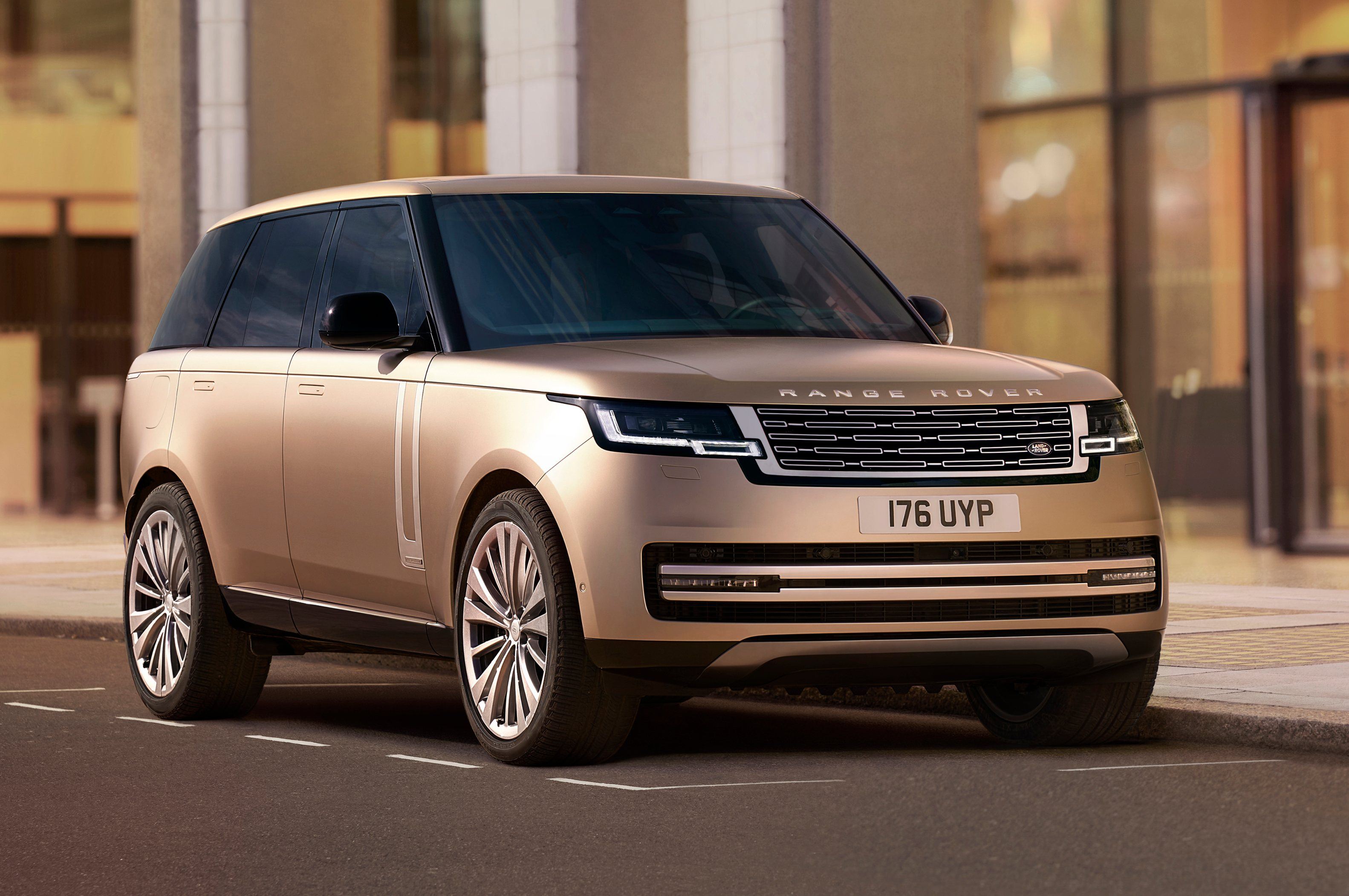 SUVs are taking over the luxury car sector. The world's wealthiest and most demanding buyers no longer want low-slung saloon cars, but high-riding, go-anywhere SUVs, with all the additional visual clout they command.
Car manufacturers are responding with a growing number of models; there will soon be a Ferrari SUV, joining fellow sporting brands such as Aston Martin, Porsche and Lamborghini.
This has led to the established luxury SUV brands upping their game. The new Range Rover is a work of art, the BMW X5 has never been more able, while Mercedes-Benz even offers a pure electric luxury SUV: the EQC.
They are all beautifully finished, very reliable and offer smoother-riding comfort than almost any other cars on sale. Surprisingly, many are still proficient off-road, with impressive 4x4 ability in the mud.
From a highly desirable class of cars, here are 10 of the best luxury SUVs you can buy.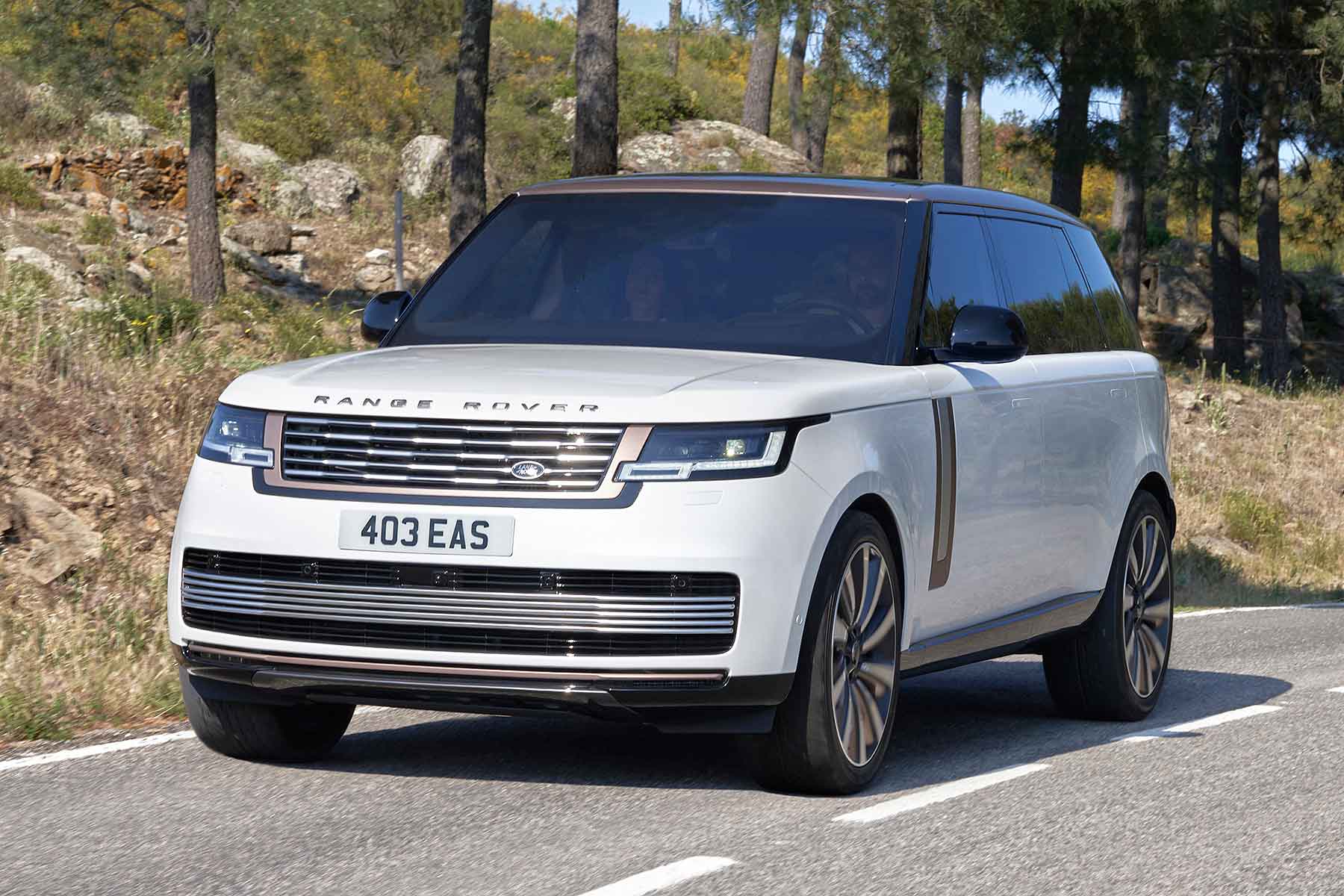 Range Rover
The all-new Range Rover is, by popular opinion, easily one of the best luxury SUVs you can buy. It has been given a beautifully sculpted 'minimalist' new look, with smooth surfaces and clever details. Inside, it is breathtaking in its purity and attention to detail: you are left in no doubt this is a genuine luxury vehicle (as if prices that start from almost £100,000 weren't enough of a clue). It's enormously spacious, and you can even get a seven-seat version, while powerful petrol and diesel engines are joined by a plug-in hybrid that offers a seriously impressive range of 70 miles on a full charge. There's even a fully electric new Range Rover, due for launch in 2024.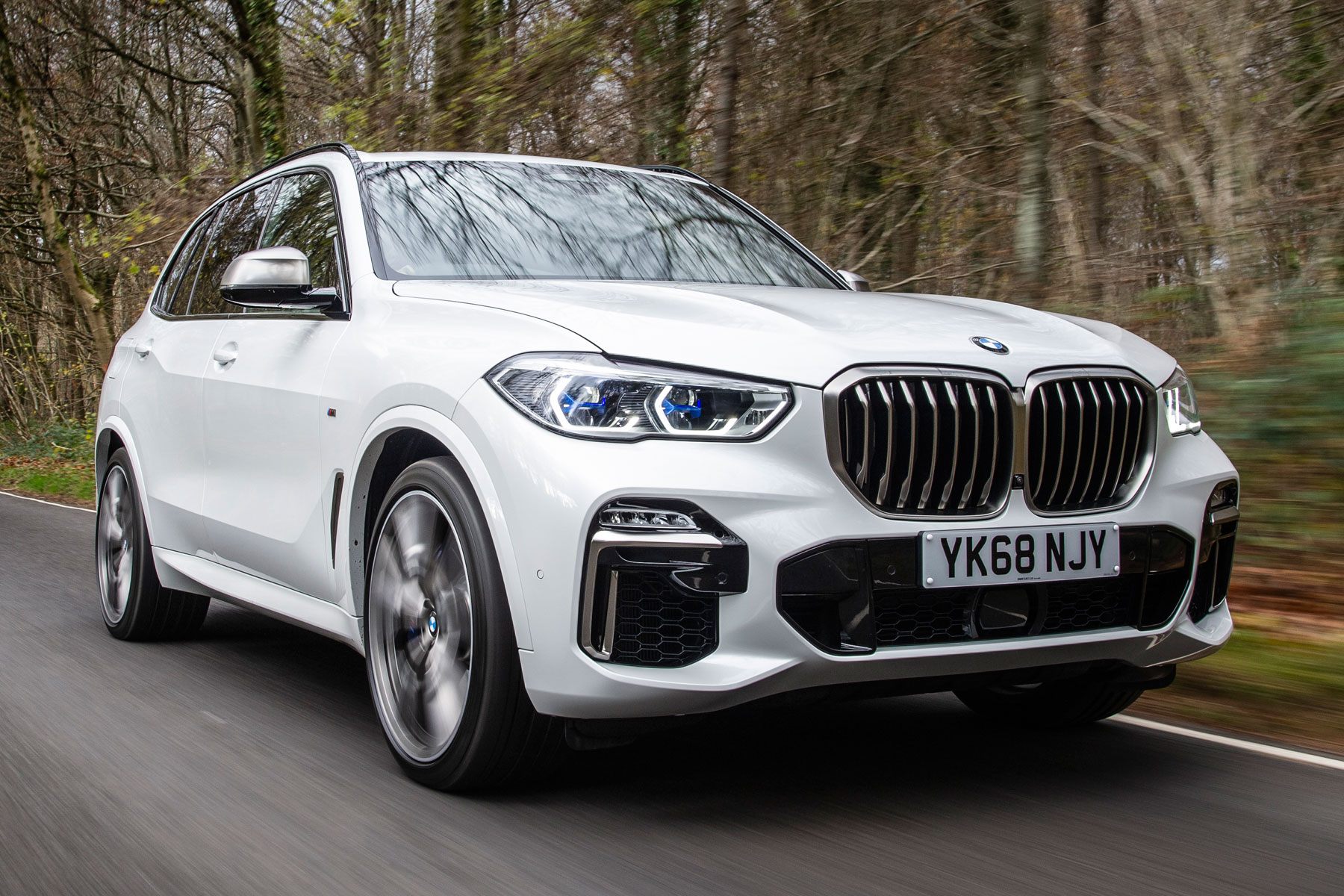 BMW X5
The BMW X5 is a very assertive-looking luxury SUV, with real presence on the road. It is available in petrol, diesel and plug-in hybrid guises, with the xDrive45e hybrid offering a really rich driving experience thanks to its creamy 3.0-litre six-cylinder petrol engine – plus plenty of refinement when you take advantage of the 31-mile pure electric range. The X5 is welcoming inside, with a modern, open-plan appearance and plenty of chrome highlights. The popular M Sport trim brings sporty styling details outside and in. There's also a high-performance M50i range-topper that does 0-62mph in 4.3 seconds.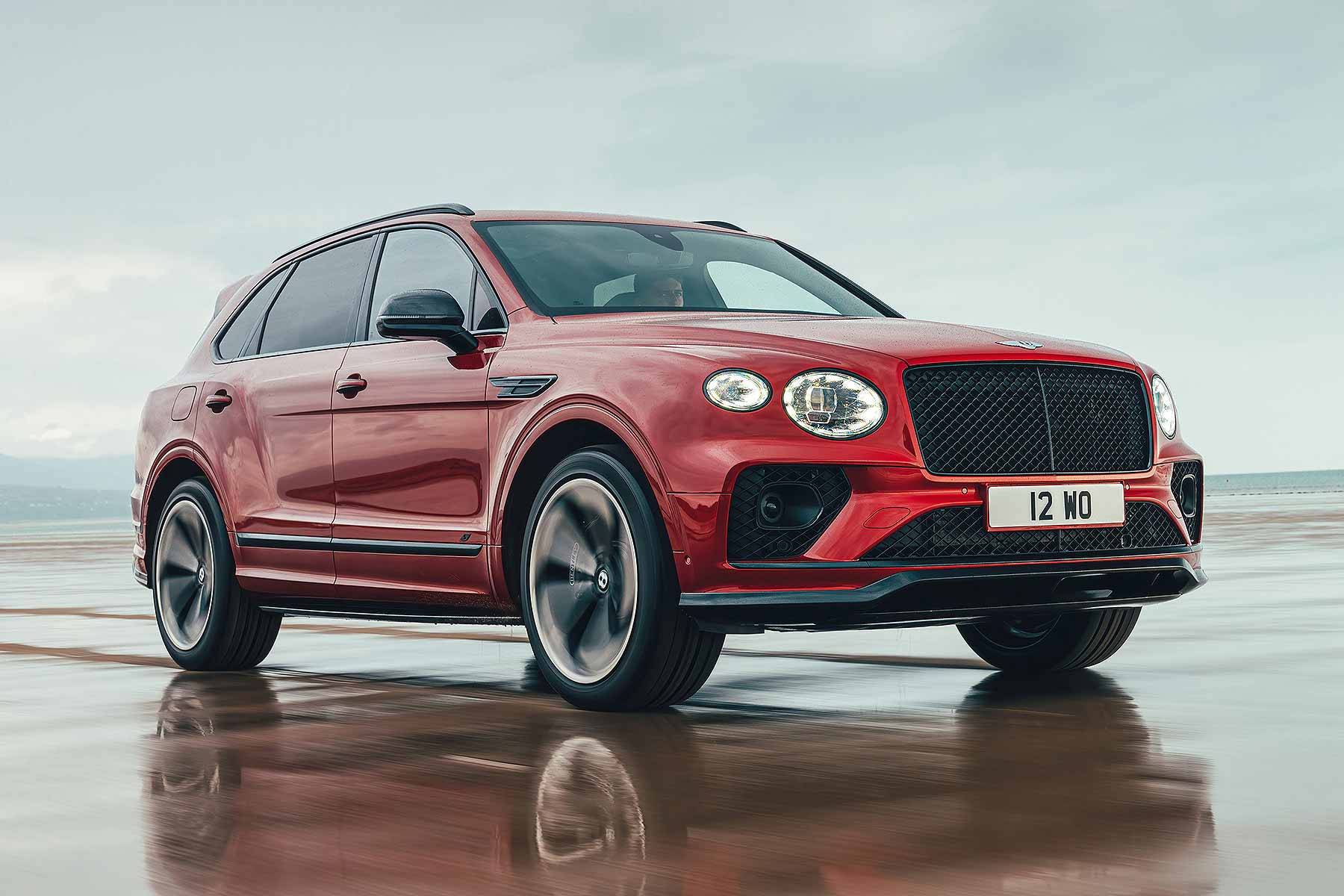 Bentley Bentayga
The Bentley Bentayga was a bold move for the British brand when it was launched, but one that's proven to be extremely successful. Indeed, Rolls-Royce soon followed it by rolling out a luxury SUV rival. The core Bentayga range uses a gorgeous V8 engine, which is particularly charismatic in Bentayga S guise. You can also get a Bentayga Hybrid with a 25-mile pure electric range. Bentley has evolved and refined the design of its SUV over the years, and continued to enhance an already-luxurious interior with the latest infotainment tech. The company's famous wood shop can be commissioned to create breathtaking interior veneers, complemented by rich and beautiful-smelling leather.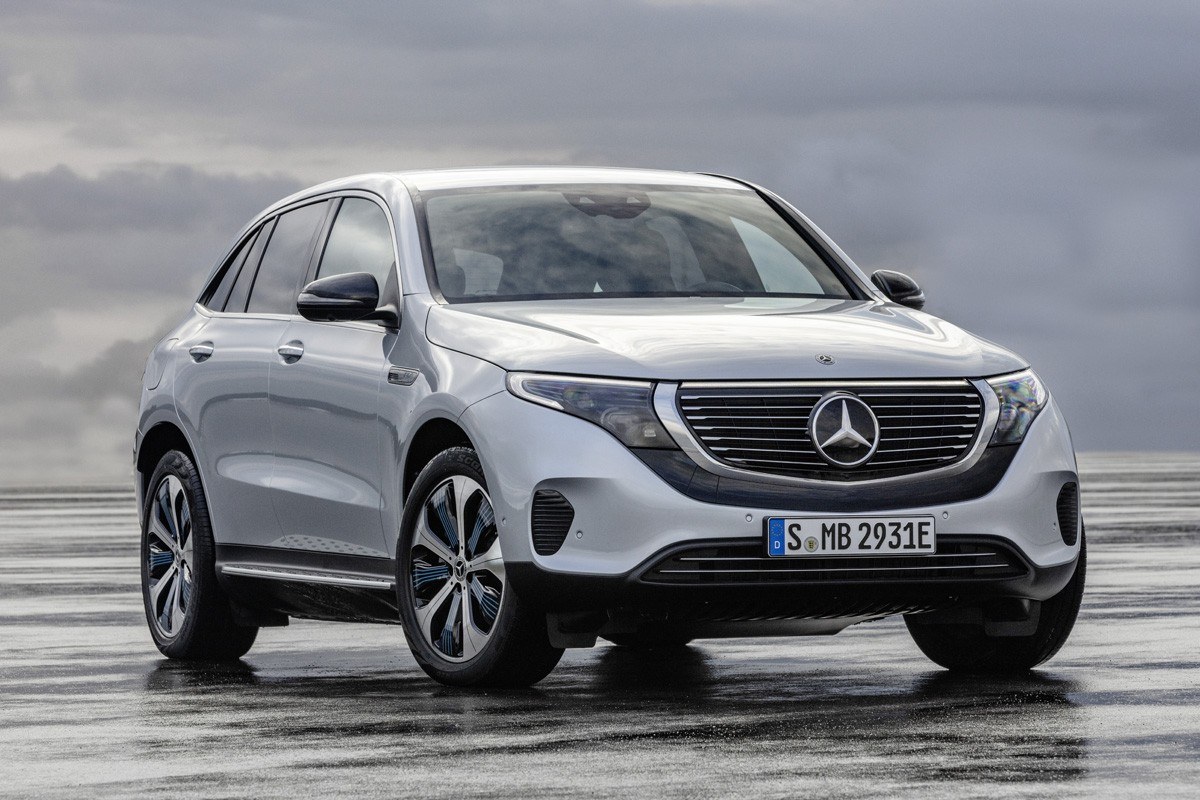 Mercedes-Benz EQC
The Mercedes-Benz EQC is a futuristic-looking pure electric SUV from the premium German brand. Thanks to an 85kWh battery, it has an EV range of up to 255 miles, while twin motors deliver all-wheel drive and a total of 408hp. It zips from 0-62mph in 5.1 seconds and the battery can be charged at an ultra-fast Ionity charger in just 40 minutes. The EQC has a nicely finished interior with some very avant-garde trim options, and it naturally is extremely refined, wafting through city centres with impeccable calm. The radar-based recuperation is clever, too: the car senses what's ahead and uses energy regeneration to slow it down, rather than the driver relying on the brake pedal.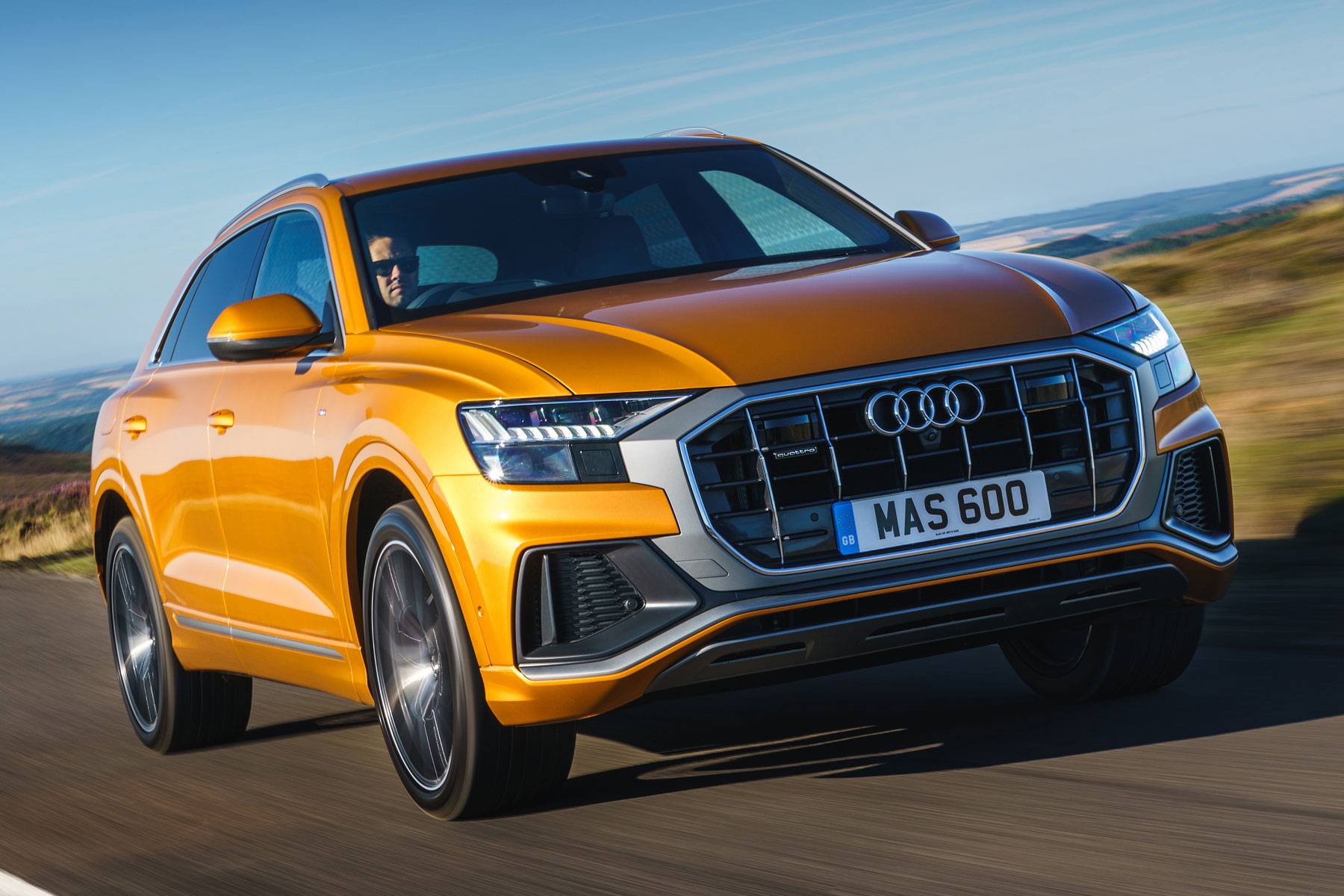 Audi Q8
The Audi Q8 is a stylish coupe-style SUV. It's derived from the more upright and practical Q7, but trades that car's seven-seat practicality for a more outlandish and aggressive look. It turns heads on the road, both through its size and its sporty appearance. The core 50 TDI quattro engine produces 286hp and has a whopping 600Nm of torque, giving effortless pulling power yet still-decent fuel economy. The Q8 feels good to sit in, with a typically upmarket Audi interior, and you can option it with air suspension for a thoroughly luxurious ride. Top-spec Vorsprung models are laden with high-end equipment, too.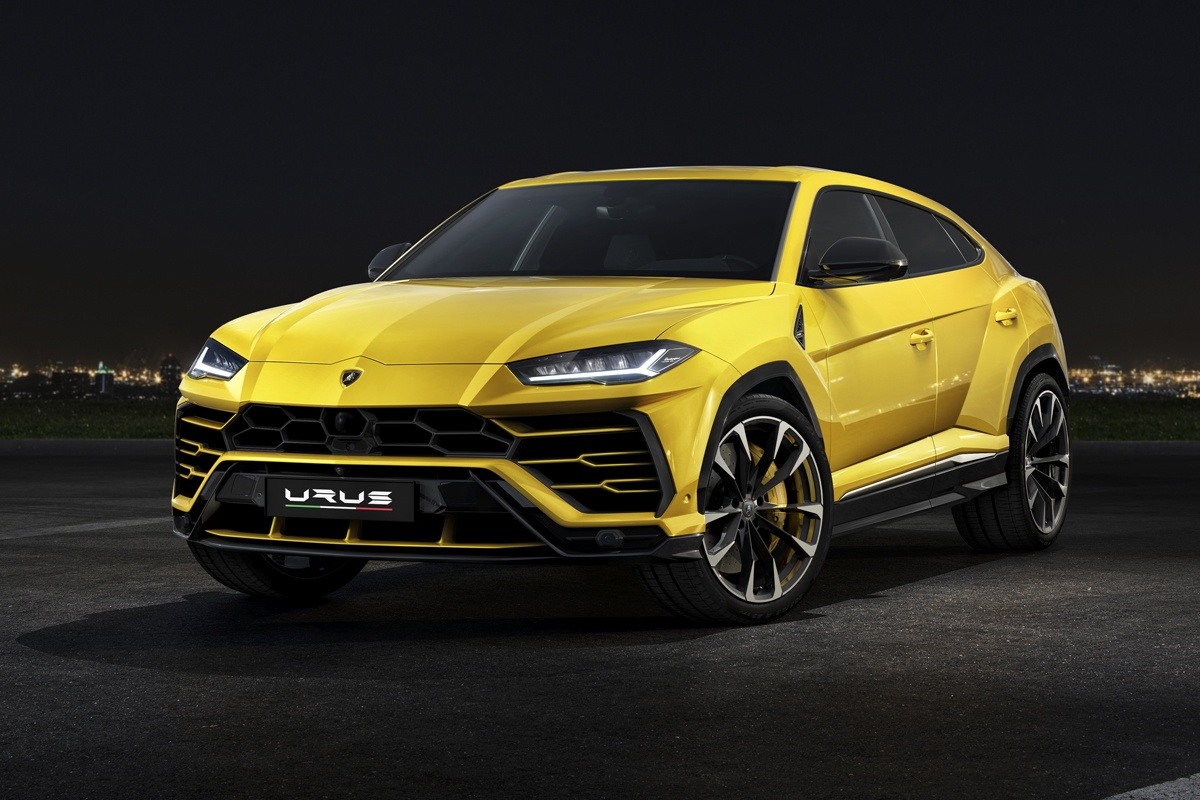 Lamborghini Urus
A controversial model to some, the Urus follows Lamborghini's successful formula perfectly: it is bold, brash and utterly unmissable. Performance does not disappoint, either. A 4.0-litre twin-turbo V8 delivers 650hp for 0-62mph in 3.6 seconds and a 190mph top speed. Utterly unique, the Urus' interior is a real spectacle, with OTT controls and a real sense of occasion. The thrill you'd expect of a Lamborghini is also present in the way it handles; it's a luxury SUV in name, but a real supercar through the corners. Pick a suitably outlandish colour and you have a vehicle guaranteed to get you noticed – even before you start it up and get the exhausts blaring.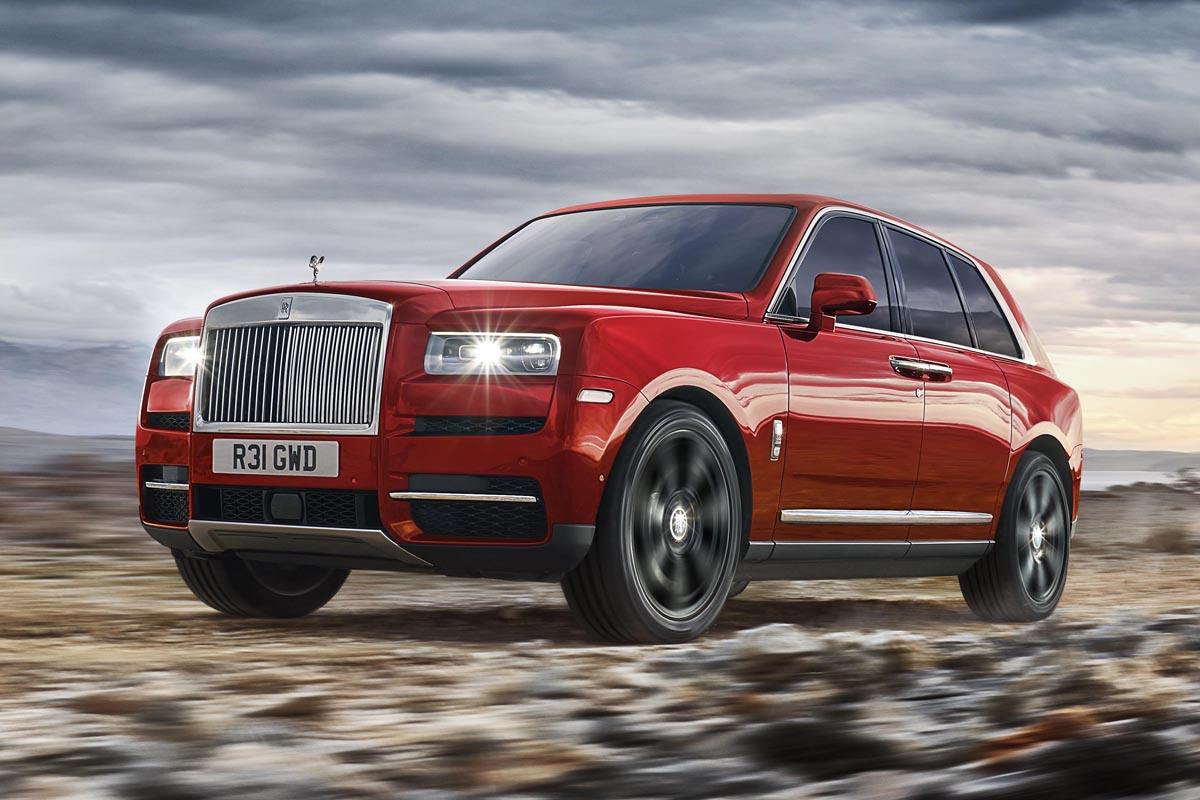 Rolls-Royce Cullinan
The Rolls-Royce Cullinan was a seemingly inevitable new model from this most esteemed British luxury brand. Huge and extremely imposing, it is the SUV alternative to the Rolls-Royce Ghost, with even more on-road clout thanks to its unashamedly boxy appearance. It is a work of art inside as well; if the smell of leather doesn't make you swoon, the impeccable finish of the surfaces will. Serving up an abundance of comfort, the Cullinan will make any journey an effortless dream. You can even specify a fridge in the back for champagne, with its own cut-glass flutes, to take the sting out of a busy day.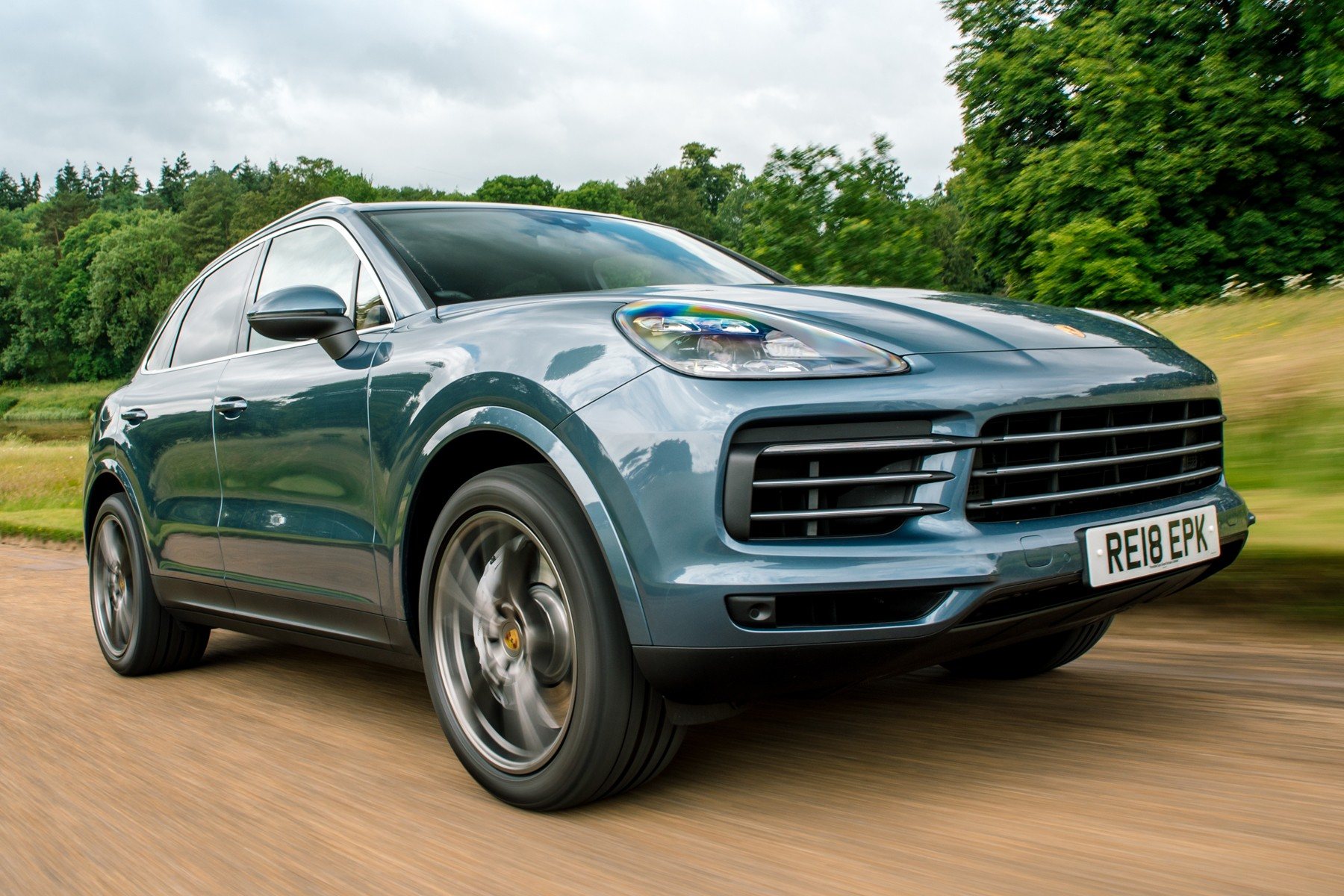 Porsche Cayenne
The Porsche Cayenne was an early entrant in the luxury SUV sector. It's now into its third generation, and each one has built upon the talents of the last, while honing any weaknesses to create a vehicle as imperiously well-rounded as any Porsche. The line-up these days is very comprehensive: you can even choose between a regular five-door Cayenne and the swoopier Cayenne Coupe. There's a plug-in E-Hybrid, an enthusiast-focused GTS and an improbably powerful Turbo S E-Hybrid. All Cayennes drive and handle in a manner that enthusiasts will find amazing: they are lithe, dynamic and very satisfying. At the same time, passengers are cosseted in beautifully-built luxury.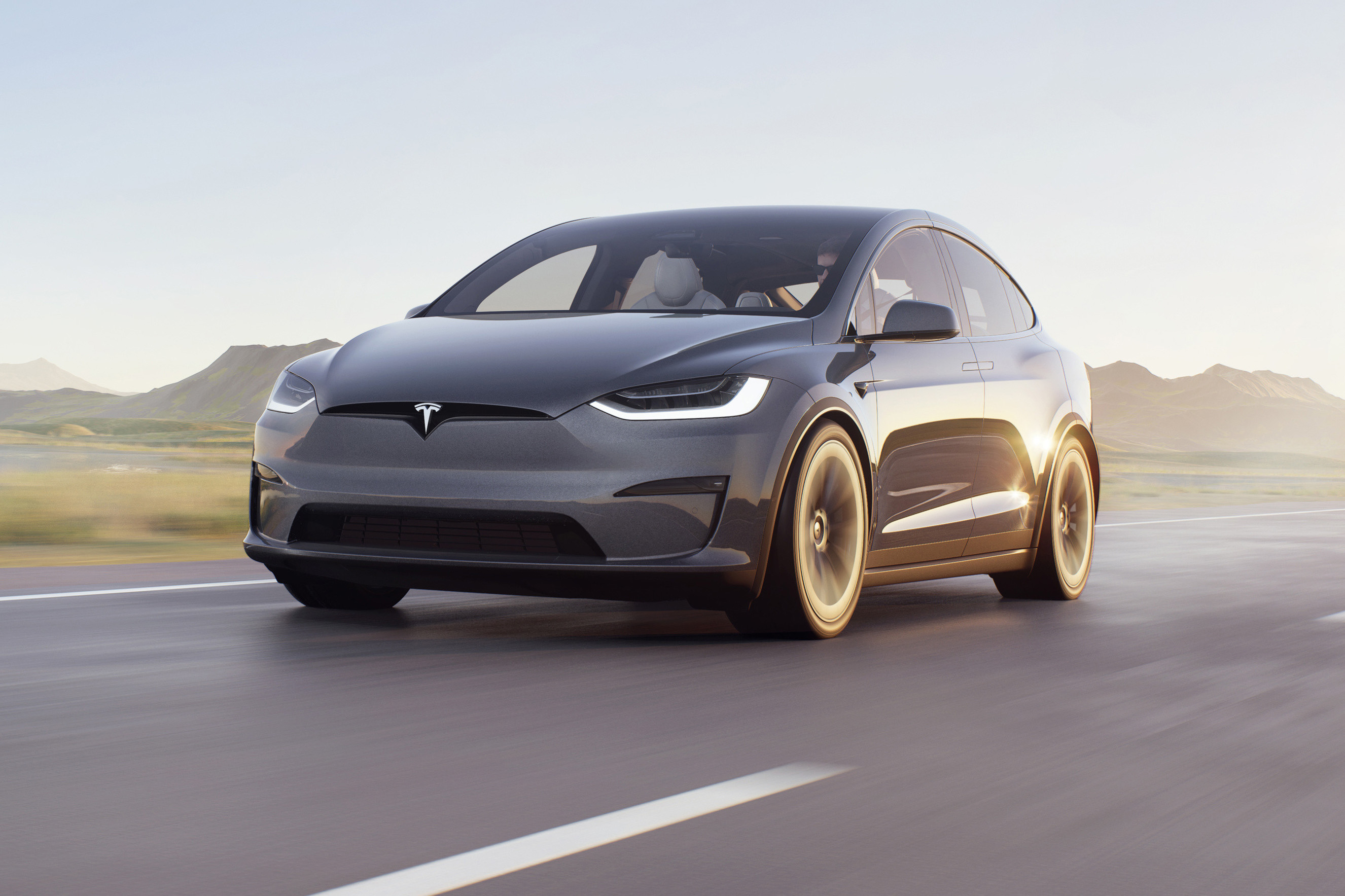 Tesla Model X
The Tesla Model X is an unmissable luxury SUV, thanks to its attention-grabbing Falcon Wing rear doors. It's a pure electric luxury car, with the guarantee of silent running – along with thrillingly swift performance. Even the regular Model X will do 0-60mph in 3.5 seconds, while serving up a 348-mile range. The ludicrous Model X Plaid does 0-62mph in an unbelievable 2.5 seconds, thanks to over 1,000hp, but even this still offers a 333-mile range. Inside, the minimalist Tesla layout is focused around a massive portrait-style touchscreen, and Tesla continually evolves its functionality via regular over-the-air updates.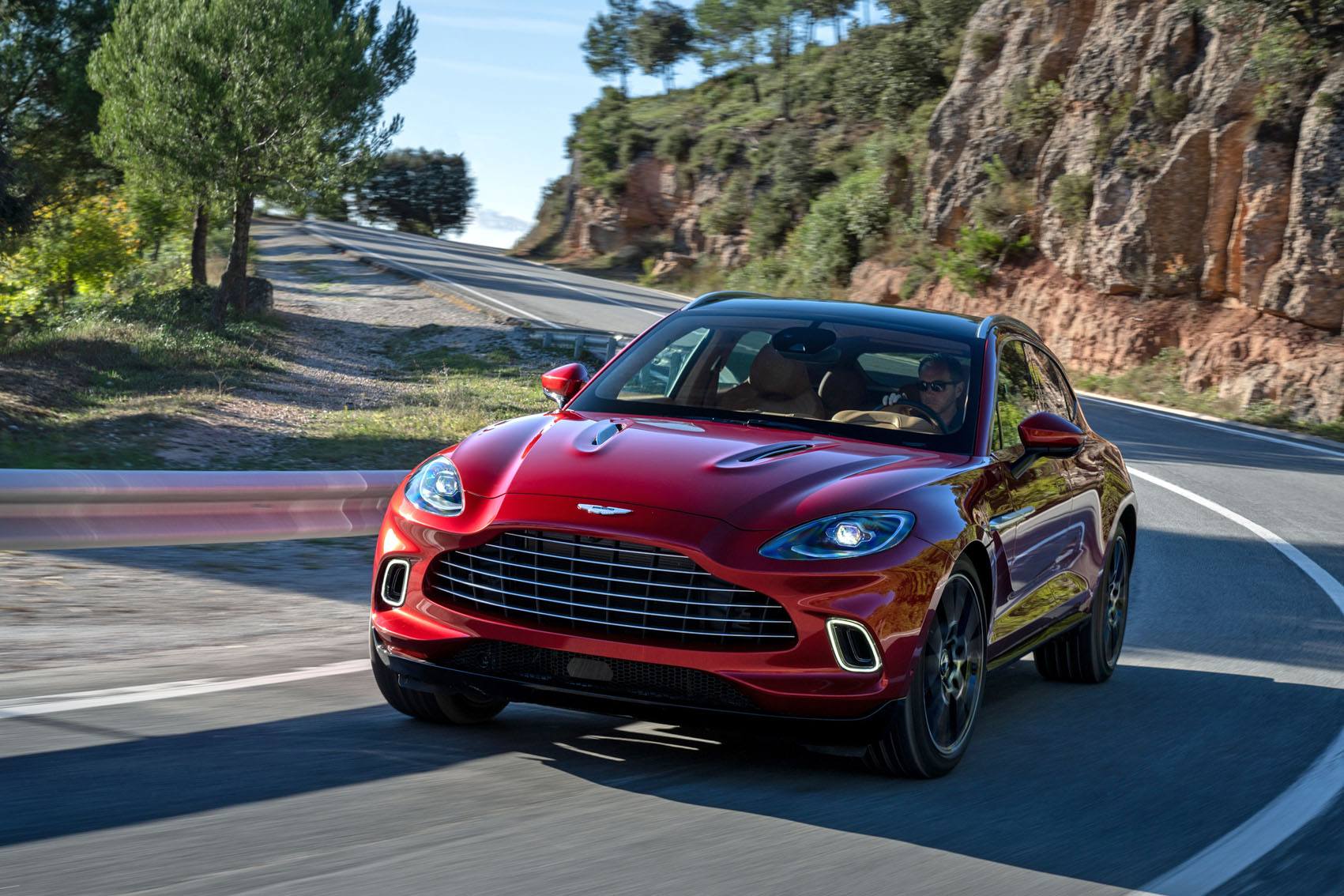 Aston Martin DBX
The Aston Martin DBX is one of the British sports car brand's most important new models in decades. An entire factory in Wales was created to build it, and it now accounts for more than half the firm's annual sales. It's currently offered in just a single V8 model, but Aston Martin will imminently roll out the extraordinary DBX707 with, yes, a total output of 707hp. The target is to become the fastest SUV in the world. Large, dramatic and unmistakable on the road, the Aston Martin SUV is a leather-laden delight to travel in as well, with a dynamic feel and great refinement that sees the only noises filtering through into the cabin being those from the delicious V8 engine.
Can you get an electric luxury SUV?
The Tesla Model X is the most famous electric SUV in the world. The firm was early into the luxury SUV sector and has gained quite a following over the years. But other car companies are getting ready for the move to electric: the Mercedes-Benz EQC is here already, as are the plug-in hybrid Bentley Bentayga, BMW X5 and Porsche Cayenne. The new Range Rover already comes in long-range plug-in hybrid guise, and the British company is planning a fully-electric Range Rover for launch in 2024.
How expensive are the best luxury SUVs?
The best luxury SUVs are not budget-priced machines. Best-sellers such as the BMW X5 start from well over £60,000, and only the cheapest new Range Rovers cost less than £100,000. For most of the models here, you need to budget a healthy six-figure sum, and for some that's only the starting point. Rolls-Royce says nearly every Cullinan buyer sees the circa-£265,000 starting price as simply a base upon which to add further costly indulgences – and make the car personal to them.
Are the best luxury SUVs good off-road?
Most luxury SUVs do not short-change their customers when it comes to off-roading. One of the most fabled 4x4 brands, Land Rover, is promising a range of abilities for the new Range Rover more akin to that of its hardy workhorse, the Defender. Owners will wince at driving it through water up to 900mm high, but the new Range Rover will cope. Even high-performance models such as the Aston Martin DBX use their air suspension and all-wheel-drive systems to go deeper off-road than any owner is ever likely to dare.