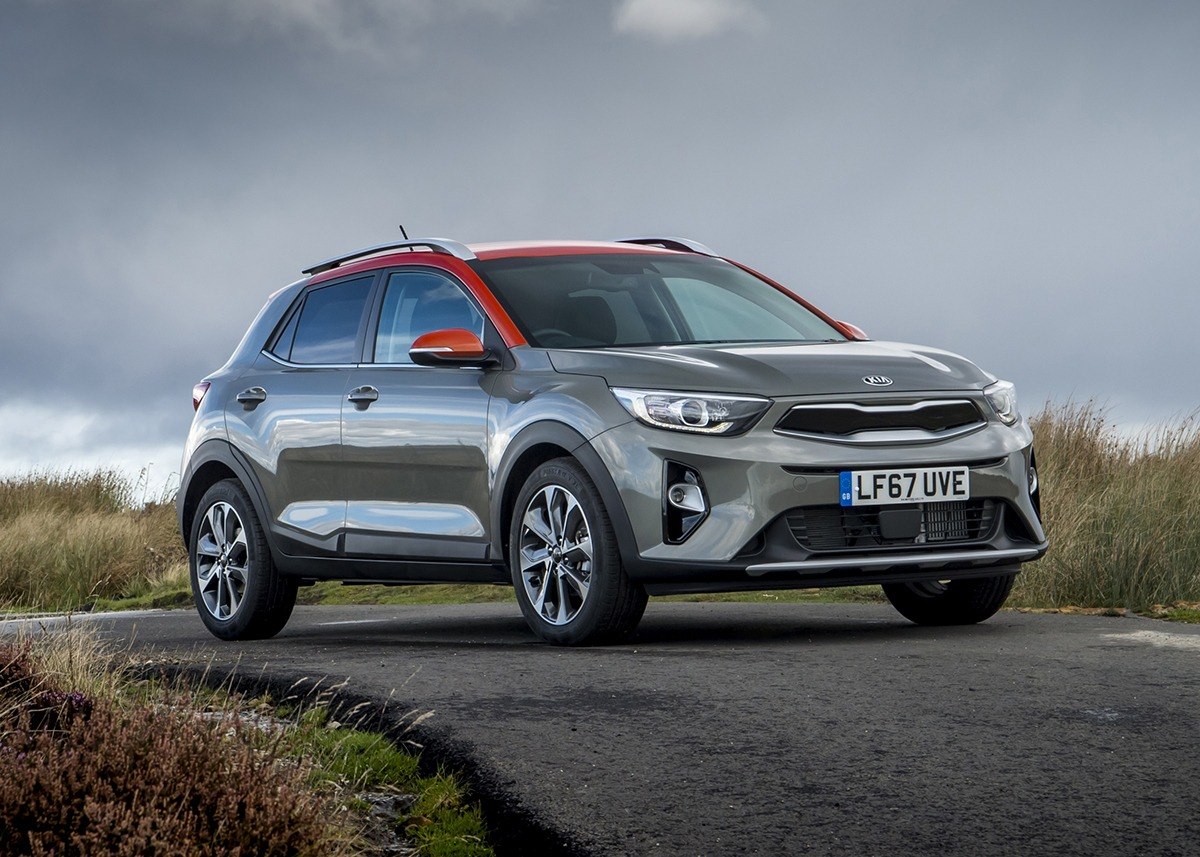 Like SUVs, but don't like the hefty price tags some of them carry? Well, you're in luck, because not all SUVs cost a fortune, as our guide to the cheapest SUVs in the UK aims to prove.
The best-value SUVs can actually cost less than regular family-sized hatchbacks. Sometimes, they're even cheaper than budget-conscious superminis.
Buyers won't be short-changed, though. The cheapest SUVs in the UK still come with a feel-good high seating position, plus boxy bodies that allow a good amount of room inside for passengers and their luggage.
High ground clearance means they're a breeze to drive in town, never mind off-road, and their rugged designs mean they can shrug off the slings and arrows of urban motoring without pausing for breath.
If you're after a bargain new car that the whole family will find appealing, read on to discover the 10 cheapest SUVs in the UK.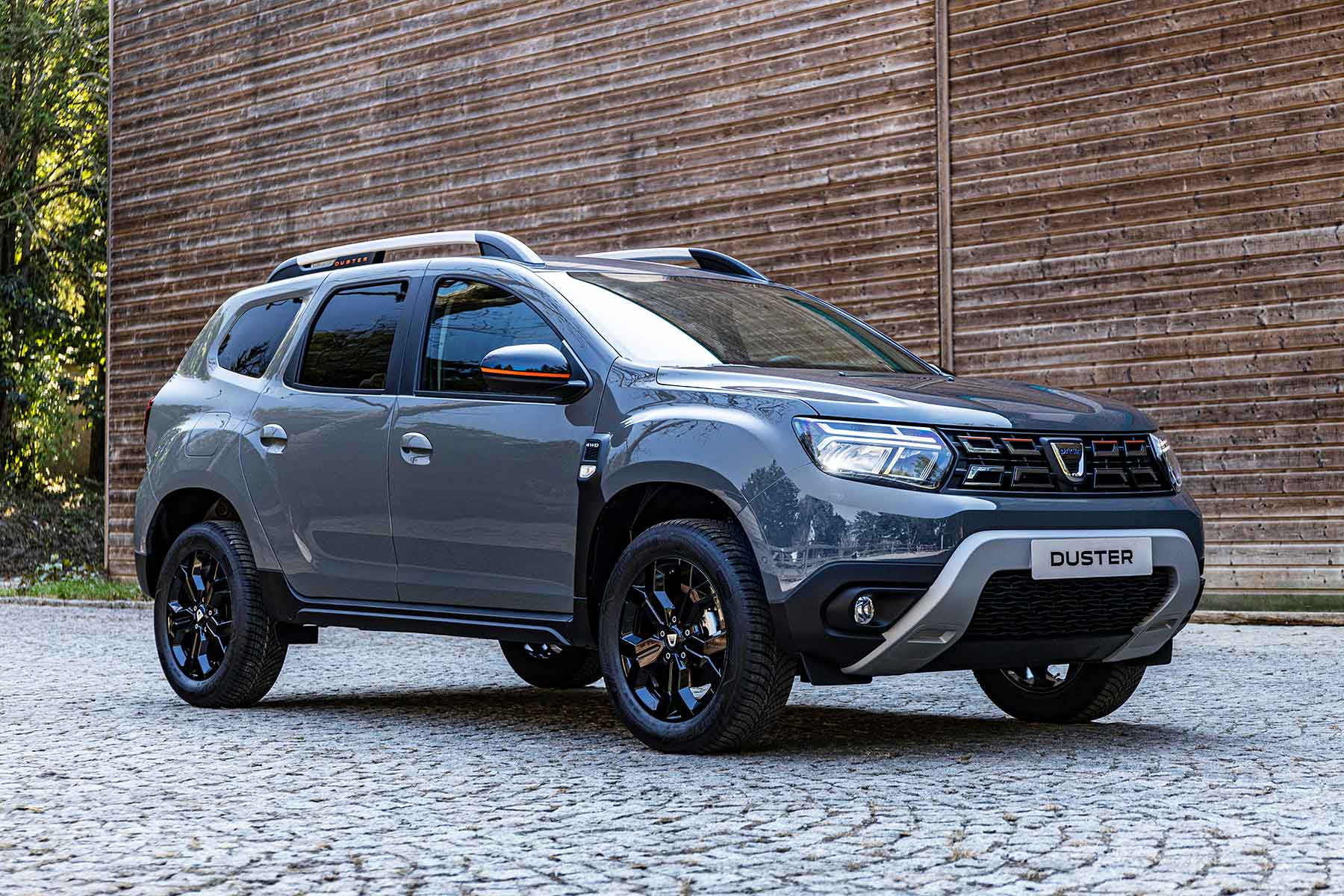 Dacia Duster
The Dacia Duster is a genuine bargain. Prices start from less than £15,000, which means a basic Duster costs less than many city cars in the UK, never mind superminis. This buys you a family-sized SUV with five doors, good rear space for passengers and a generous 445-litre boot. The Duster has recently been facelifted, bringing extra freshness to its appealing looks, and it is well equipped inside. Even the entry-level Essential gets air con, and most owners trade up to higher-grade versions as it's such good value. The 1.0-litre turbo petrol is all the engine you need, but owners can also combine the 1.5-litre diesel with all-wheel drive.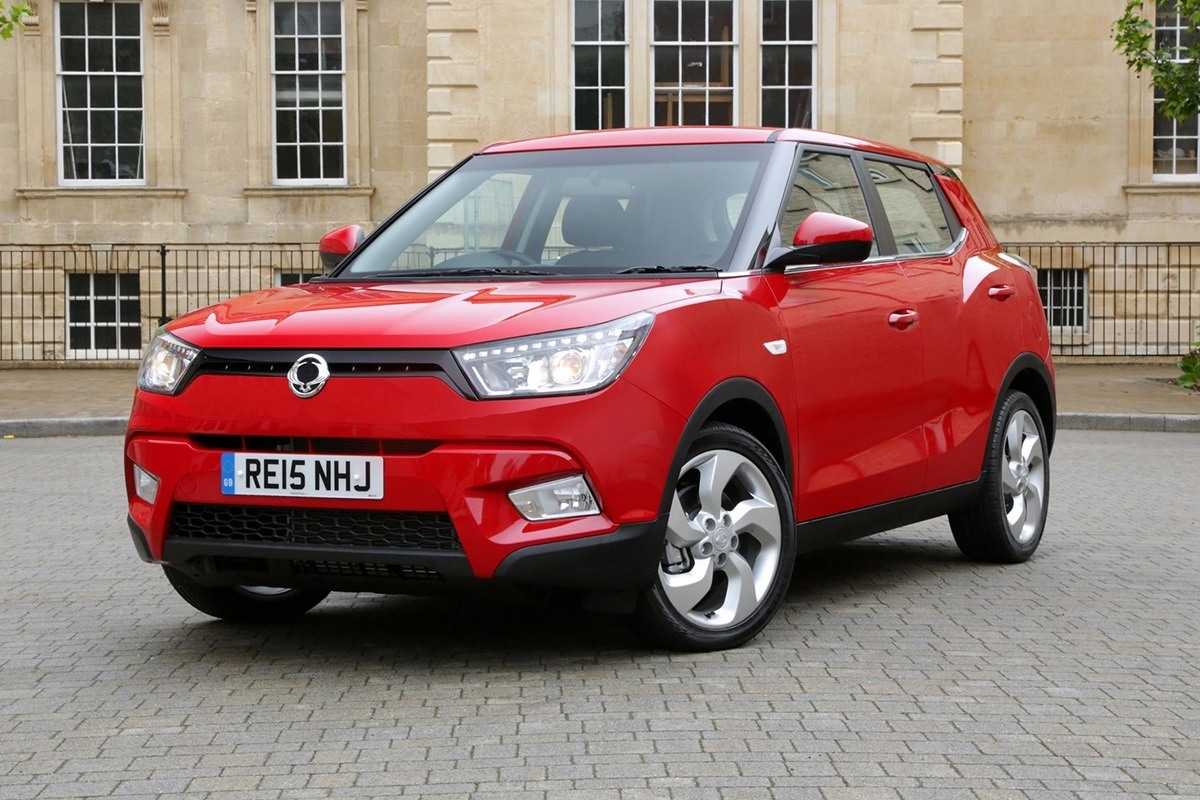 SsangYong Tivoli
Off-road specialist SsangYong has a diverse range of SUVs, with the Tivoli opening the range at a great-value price. It has an efficient and punchy 1.2-litre turbocharged petrol engine, so owners won't feel short-changed from behind the wheel. Equipment levels are decent and the Tivoli is a roomy SUV inside. If you need more space, the Tivoli XLV offers a really large boot thanks to its extended rear end. A simple and straightforward car to drive, SsangYong's no-nonsense attitude extends to the warranty, which is an impressive seven years or 150,000 miles – underlining the impressive reliability you can expect.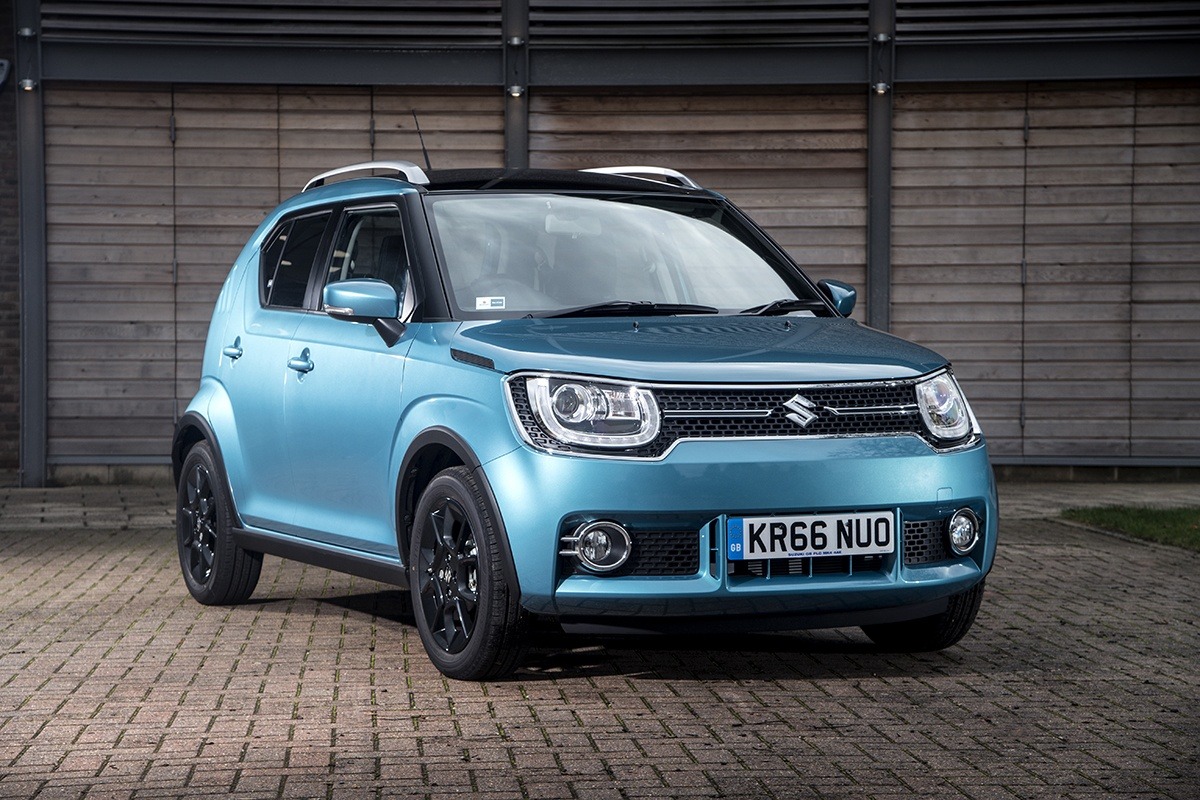 Suzuki Ignis
The city-friendly Suzuki Ignis is one of the smallest SUVs in the UK. It's also one of the most authentic-looking, with a high-riding stance and rugged plastic body cladding. The Ignis is simple and straightforward inside, with solid build quality and a comprehensive touchscreen that includes Apple CarPlay and Android Auto functionality. Passengers will be impressed by the rear legroom, despite the car's compact dimensions. A mild hybrid 1.2-litre engine is now used across the range, promising good real-world fuel economy, and buyers can option both an automatic transmission and Allgrip four-wheel drive for extra all-weather tenacity.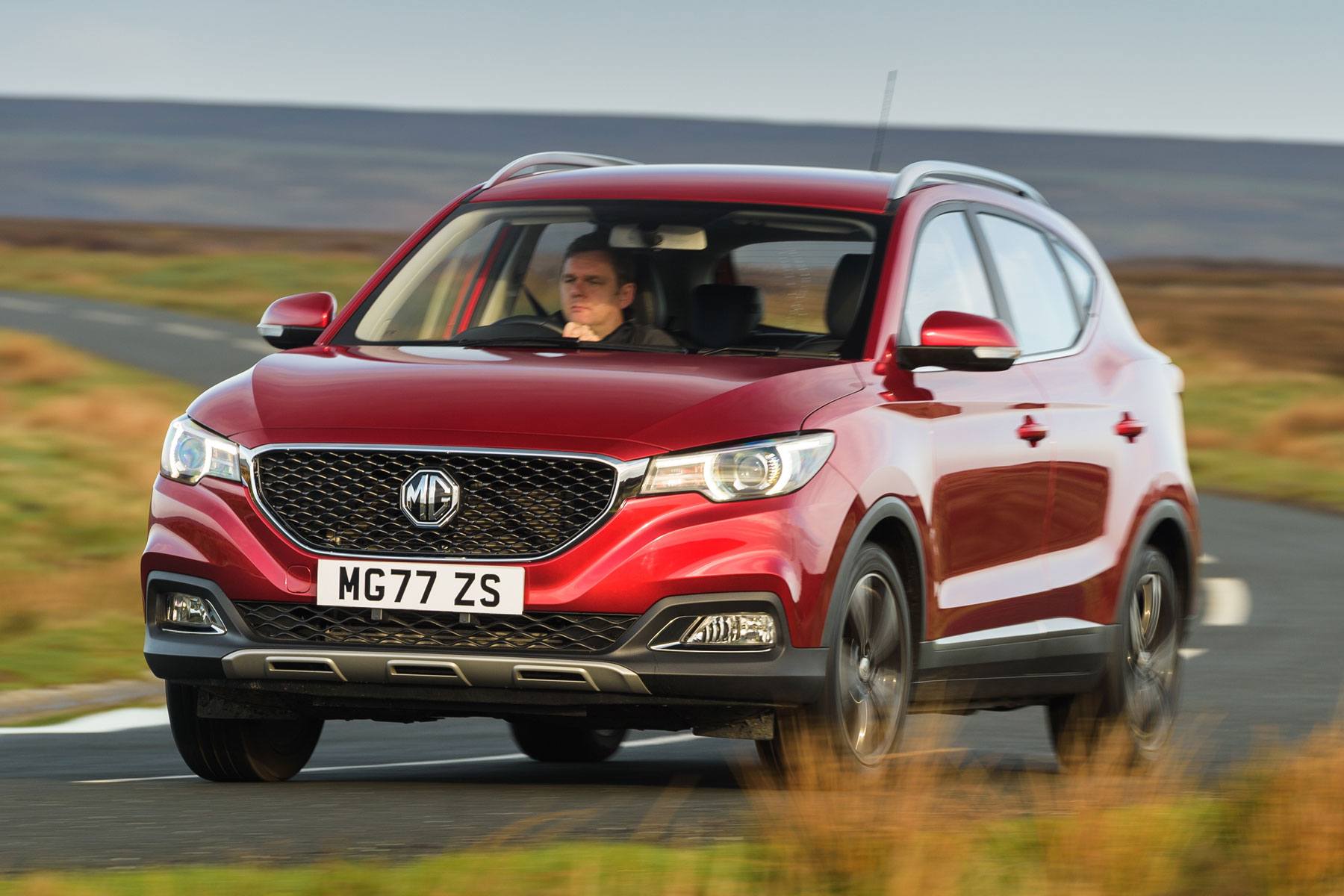 MG ZS
The MG ZS is a popular family SUV with an attractive lead-in price tag given its generous level of standard equipment. It has a big grille framed by distinctive LED headlights and an eye-catching 10.1-inch touchscreen inside. Exclusive models build out the spec further, with a 360-degree parking camera and standard sat nav. The entry-level 1.5-litre VTI-tech engine is OK, but we prefer the 1.0-litre T-GDI turbo motor, which sounds small on paper but punches above its weight on the road. Although it's not as cheap as the petrol versions, you can also choose a pure electric MG ZS EV, which itself is one of the cheapest electric SUVs in the UK.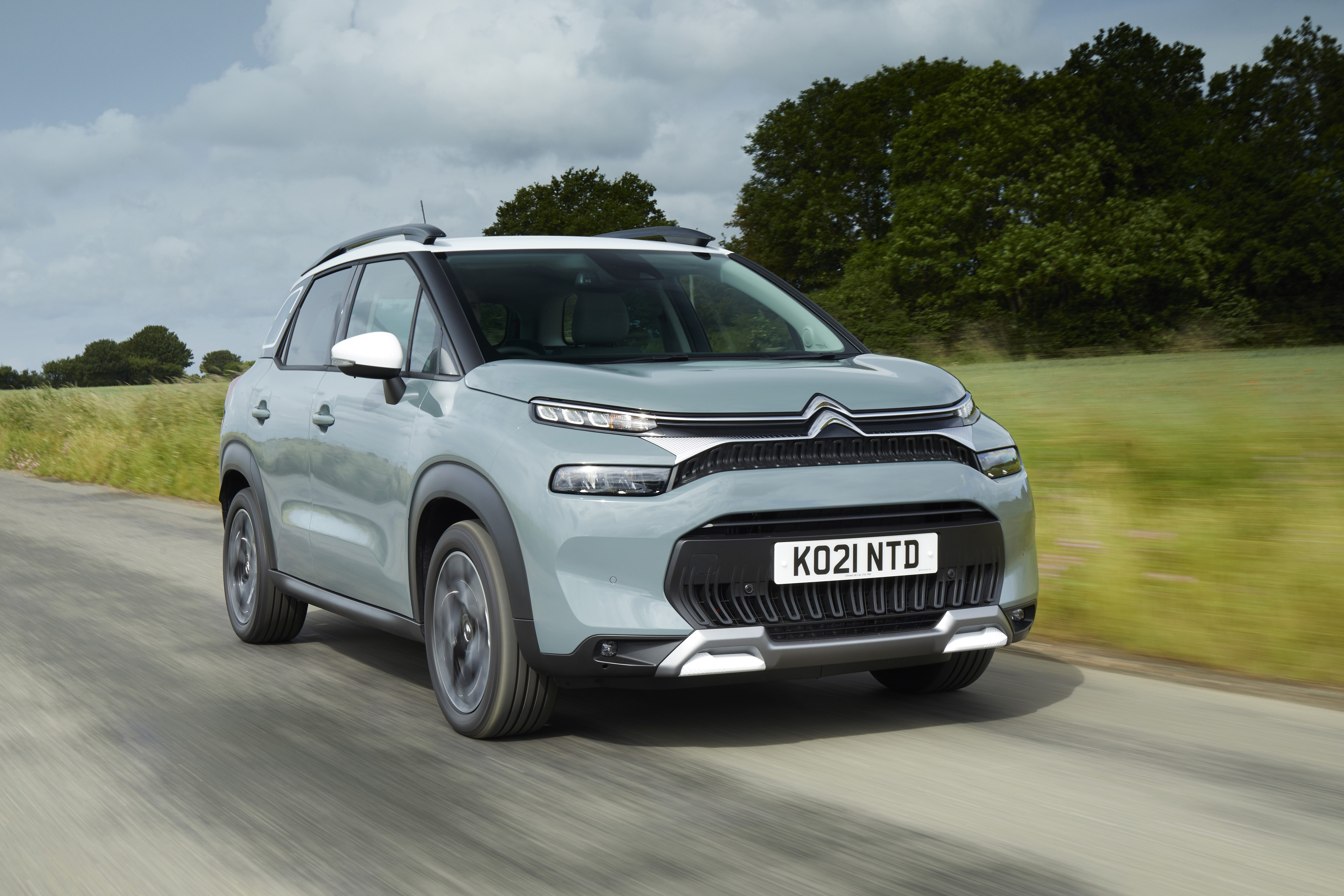 Citroen C3 Aircross
The Citroen C3 Aircross is the crossover SUV sister to the long-running C3 hatchback. It has a more distinctive appearance, with tall body sides and rugged plastic body cladding to shrug off the wilds of the supermarket car park. It has a particularly roomy-feeling interior for such a compact SUV, with great headroom and a commodious 410-litre boot. The value-priced C3 Aircross is the C-Series model, which has distinctive 16-inch alloys, dark-tinted rear glass and, inside, the luxury of climate control air-con. The 1.2-litre petrol engine is fuel-efficient and Citroen throws in a five-year warranty for private buyers.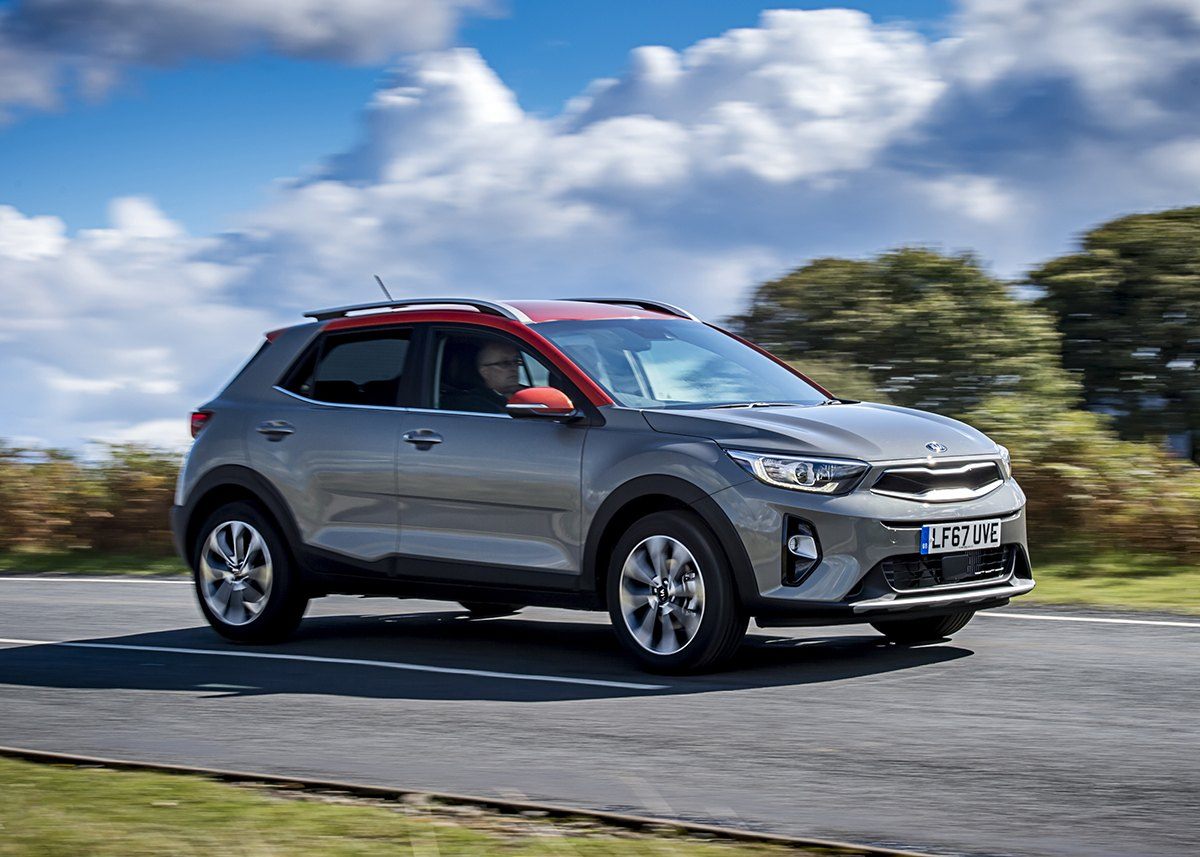 Kia Stonic
The Kia Stonic is a stylish-looking SUV, with muscular rear wheelarches and a compact stance. You can have contrasting roof colours and other styling packs to help set your Stonic apart from the rest. It has a sophisticated, grown-up feel inside, with a high-clarity touchscreen and confident seating position. The most affordable models have the regular turbo petrol engines, but there's also a 48V mild hybrid, which can be paired with a smooth-shifting DCT automatic gearbox. All new Kias also come with a seven-year, 100,000-mile warranty for long-term ownership confidence.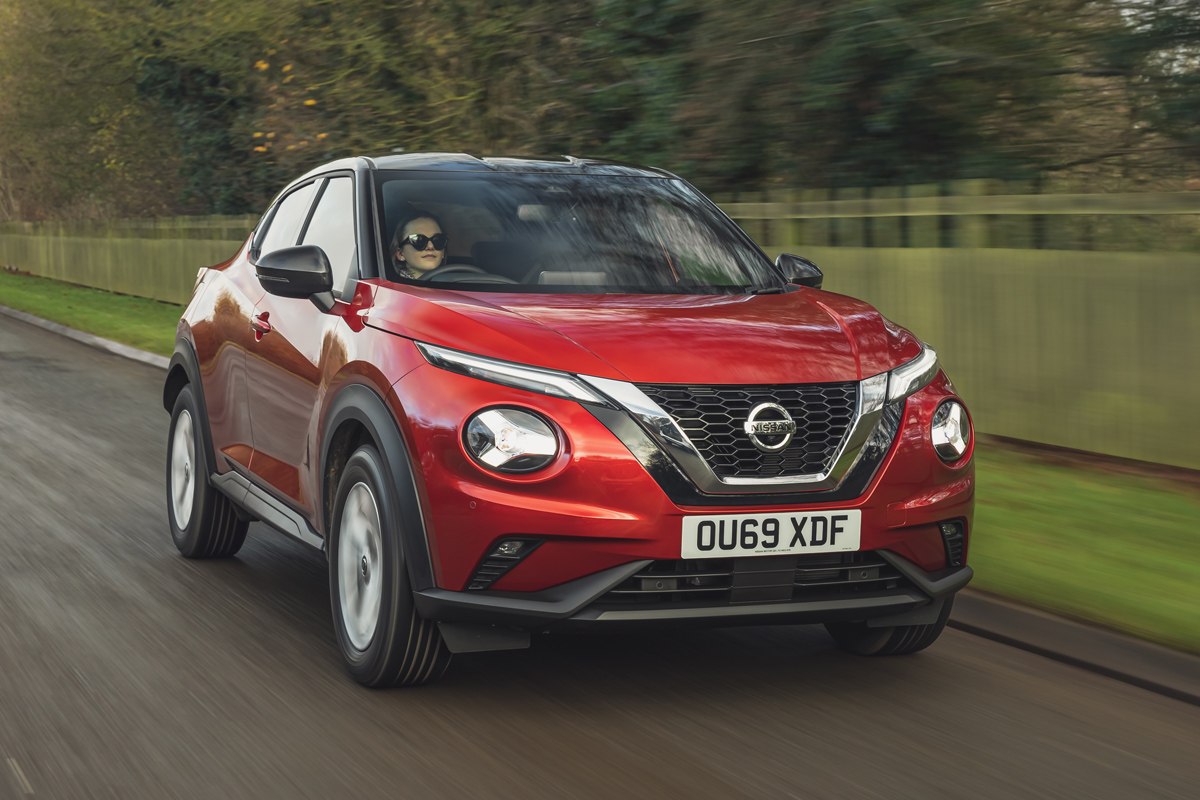 Nissan Juke
The Nissan Juke was the original small crossover SUV, following the lead of the trend-setting (and larger) Nissan Qashqai. The first Juke was a matter of form over function, with a small boot and a gloomy cabin. This second-generation car is a vast improvement, with far more space for passengers and their luggage, plus a higher-quality feel to its interior. Buyers can even specify a Bose surround-sound audio system. The engine line-up is limited to a single petrol turbo motor at the moment, but a hybrid version is on the way, promising a decent amount of real-world electric driving to boost fuel economy even further.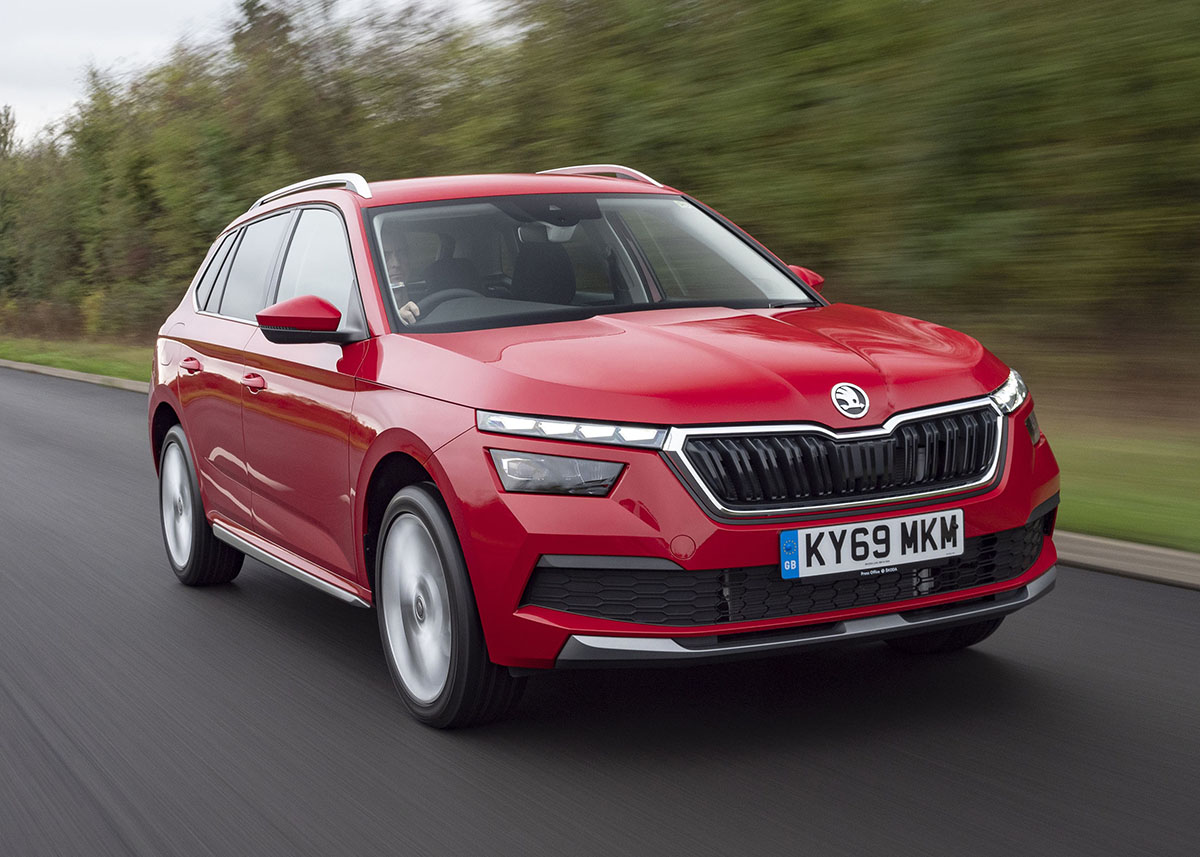 Skoda Kamiq
The Skoda Kamiq is the smallest model in the firm's four-strong SUV line-up. It has styling similar to that of its larger siblings, but looks cuter. It has a bit more verve inside as well, although Skoda has been careful not to abandon its common-sense approach, which delivers so much carefully-considered practicality to owners. The Kamiq has a roomy interior and a generous boot, while the fuel-efficient range of turbocharged petrol engines is excellent. The 1.0-litre TSI is all the motor you'll ever need. You can get a DCT dual-clutch automatic gearbox for added ease of driving, while higher-spec versions of the Kamiq offer very impressive levels of standard equipment.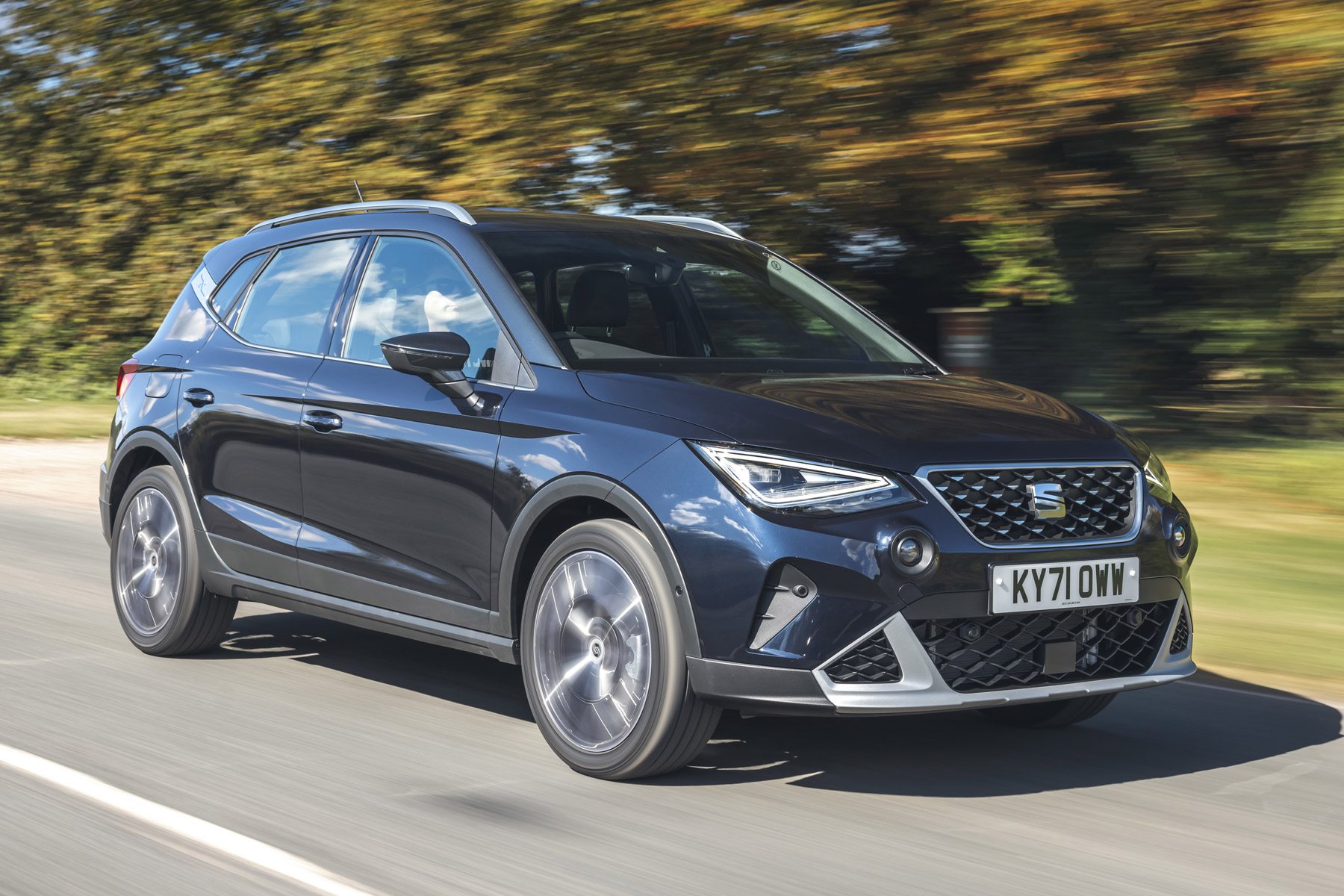 SEAT Arona
The SEAT Arona is a high-riding sister car to the Ibiza supermini. Like its strong-selling relative, the Arona has recently been facelifted, gaining distinctive new lights at the front and a smoother look to the rear. The interior has been fully overhauled too, with a new freestanding touchscreen delivering the added functionality that SEAT's younger buyers value so much. Both Android Auto and Apple CarPlay connectivity are now standard. The Arona has a spacious interior, with more room than the Ibiza in the rear and a decent boot, and we again have to praise the 1.0-litre TSI petrol engine that forms the core of the line-up. It's brilliantly smooth and very economical.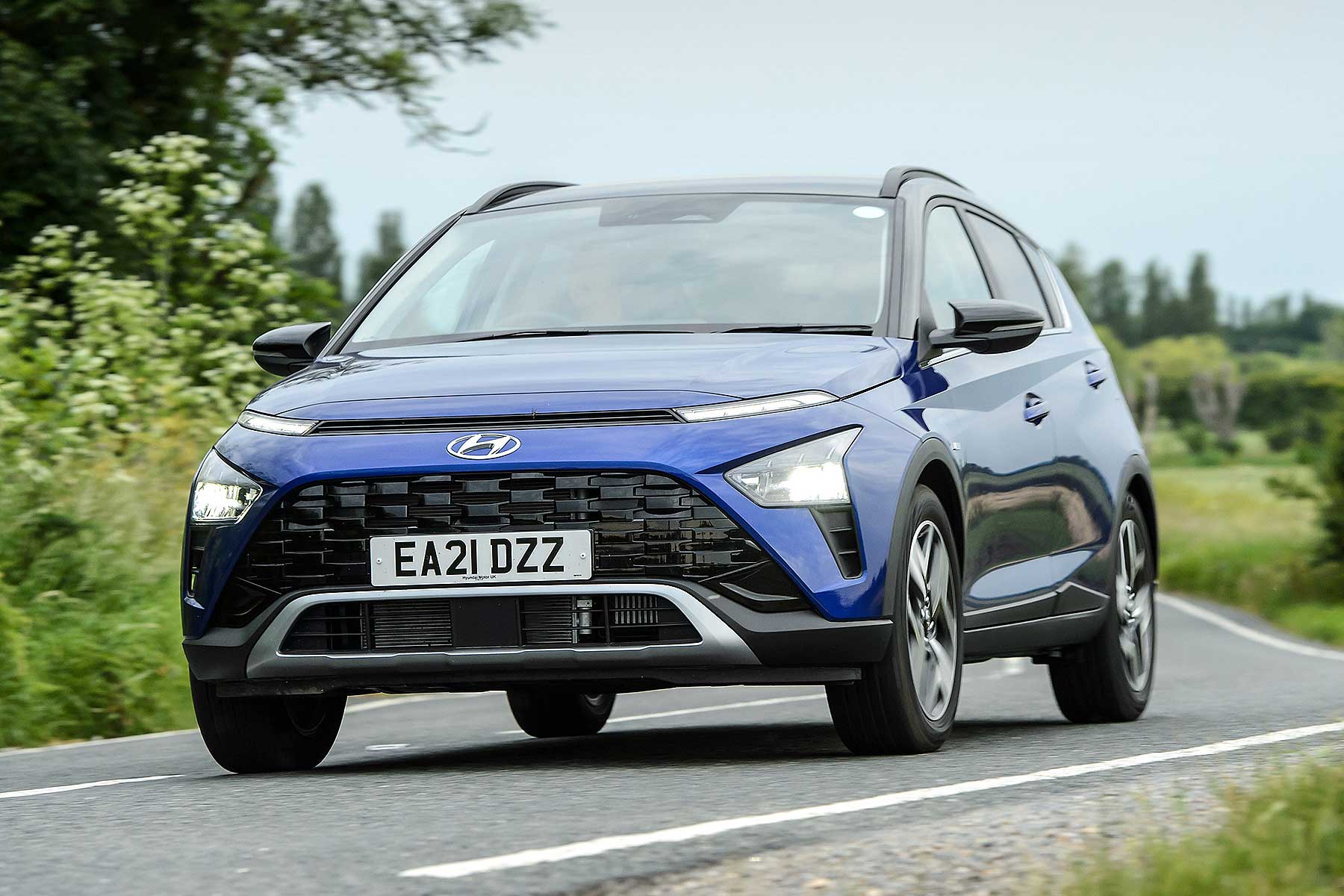 Hyundai Bayon
The Bayon is a small SUV that's a bit different to the norm. Hyundai has given its cheapest SUV a futuristic look, with distinctive use of creases on the body sides and a glassy rear end. It inherits the pared-back, open-plan style of the larger Tucson inside, placing the crisp touchscreen at the centre of your attention. Even the cheapest 100hp versions come with fuel-saving 48V mild hybrid technology as standard, and owners can choose both a more powerful 120hp model and a stress-relieving DCT automatic transmission. The Bayon also comes with Hyundai's excellent five-year, 100,000-mile warranty as standard.
How safe are the cheapest SUVs?
You don't need to compromise on safety if you pick one of the cheapest SUVs in the UK. Most models here boast strong Euro NCAP crash-test scores. One of the most recent to be tested, the Hyundai Bayon, scored four stars in 2021, despite the Euro NCAP test becoming tougher than ever. It's not quite one of the cheapest SUVs in the UK, but the Toyota Yaris Cross went one better last year, with a full five-star Euro NCAP score. In 2022, the Volkswagen Taigo coupe SUV has also been awarded a five-star safety rating.
Do the cheapest SUVs come in pure electric guise?
Electric SUVs are a rarity at this very cheapest level, but they are not unknown. The MG ZS comes in ZS EV guise, offering a range of almost 200 miles at a good value price. Vauxhall sells a reasonably affordable version of the electric Mokka-e, too. There's still some way to go for electric motoring to become mainstream, however, which is why the cheapest SUVs in the UK currently rely on mild hybrid or full hybrid tech to deliver fuel efficiency gains.
Which is the cheapest family SUV in the UK?
The Dacia Duster is a standout model for families. Not only is it one of the cheapest SUVs in the UK, it also offers genuinely family-friendly space, and a boot big enough for the annual getaway to the coast. Other roomy SUVs that will serve as family cars at affordable prices include the SsangYong Tivoli, MG ZS and the practical Citroen C3 Aircross. Potential buyers of small SUVs may be surprised at just how spacious some of them are.