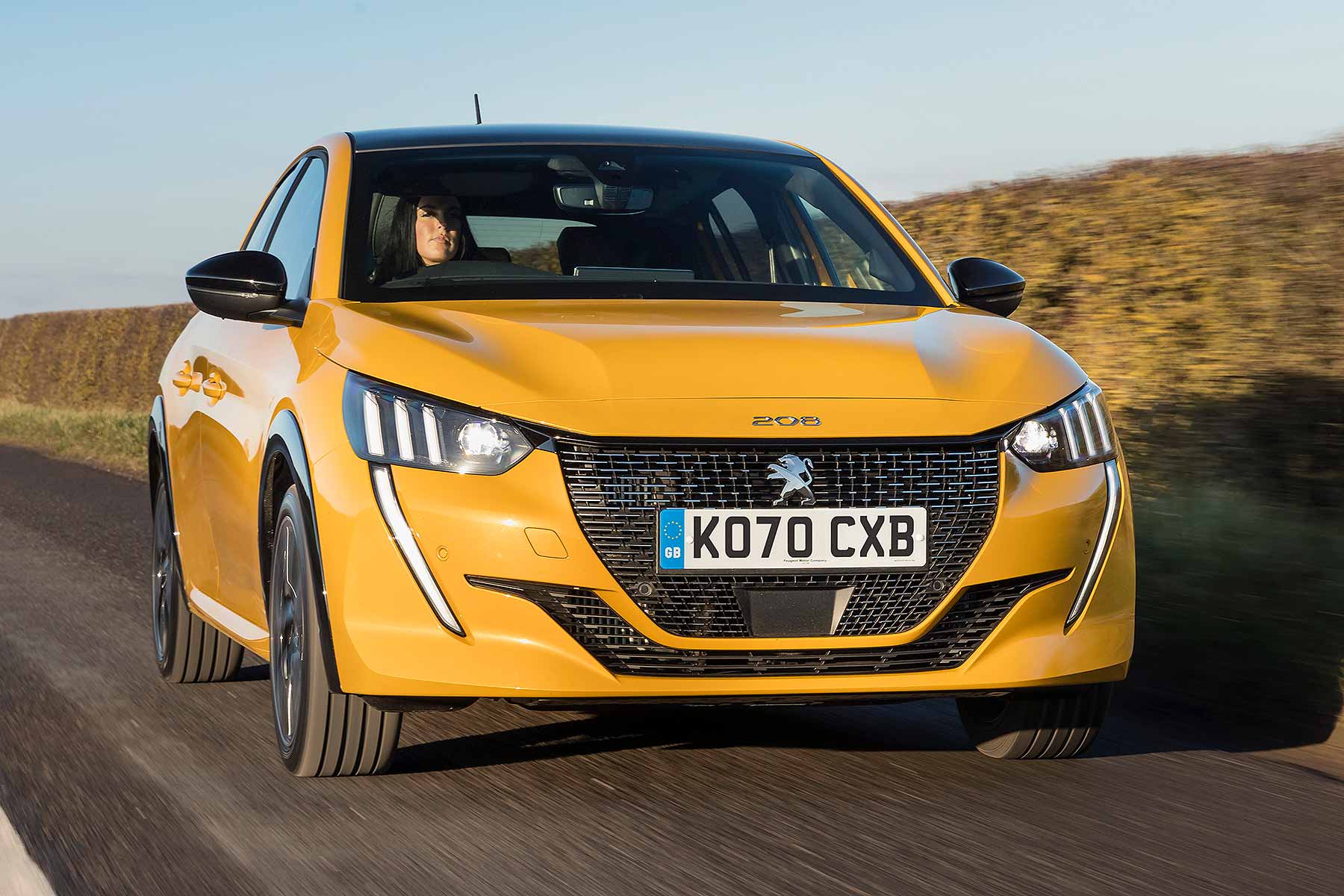 Fuel costs are the biggest motoring expense for most drivers. And with prices going up all the time, even low-mileage drivers are now spending a small fortune at the filling station.
The best way to cut your fuel bills is to buy a car that ekes out more miles per gallon (MPG). The cars with the best MPG can cost hundreds of pounds a year less to run. And if you cover lots of miles each day – perhaps commuting back-and-forth to work – the savings will be compounded.
New cars are particularly efficient. Car manufacturers have perfected the art of building a fuel-sipping engine, which is why every car in our round-up is able to achieve nearly 65 miles per gallon. Some can manage more than 70mpg.
Don't think you have to default to a diesel engine either, as there are several affordable petrol hybrids amongst them. With a variety of shapes and sizes to suit all motorists, these are the best MPG cars on sale in the UK right now.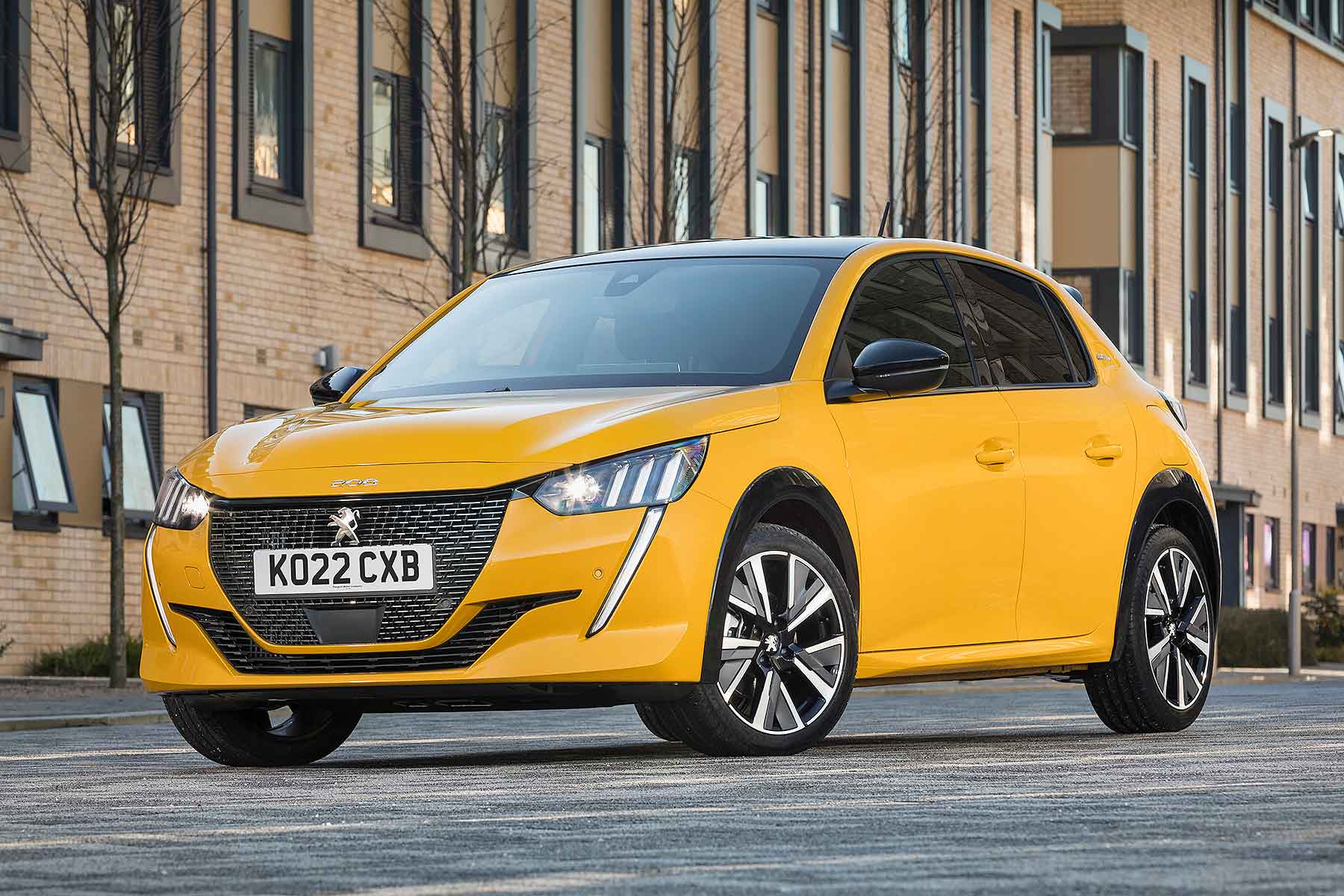 Peugeot 208
The stylish Peugeot 208 rekindles the magic of the famous 205 from the 1980s, but in a thoroughly modern and contemporary package. It's a great-looking car, and the interior is very fashionable, with an innovative 'i-Cockpit' layout that comprises an ultra-small steering wheel and layered dashboard. It feels upmarket and drives in a smooth and refined way. When chosen with the 1.5-litre BlueHDi 100 diesel engine, the 208 is also able to return a remarkable 73.6mpg – an exceptional figure for a swift and well-equipped car. The diesel engine packs plenty of punch and it impresses with low noise levels, too.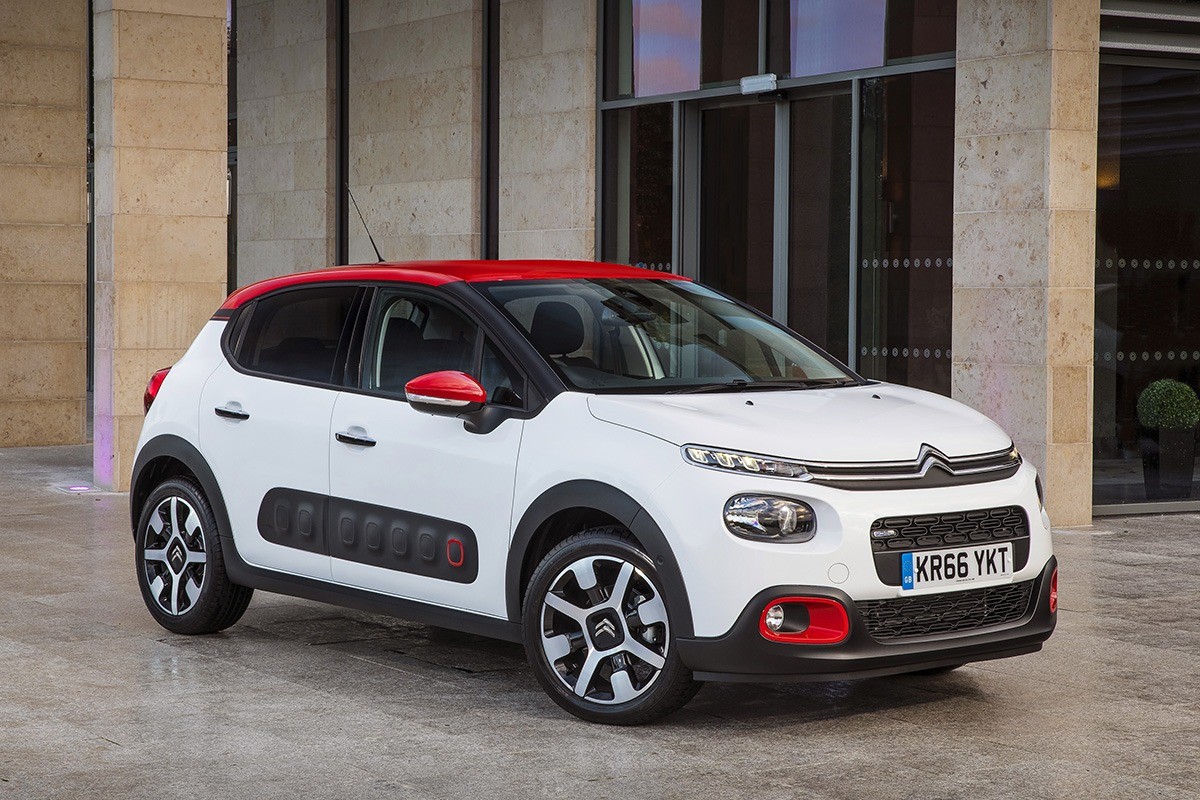 Citroen C3
The Citroen C3 is the smooth-riding relation to the Peugeot 208. Its design is more practical, with a bit more rear-seat space, and comfort levels are high thanks to the firm's programme of 'Citroen Advanced Comfort' engineering features. The latest C3 boasts impressively good-value prices too, particularly the C-Series Edition trim level. It uses the same 1.5-litre BlueHDi 100 engine as the 208, which returns a very creditable 70.6mpg. Again, the combination of turbocharged boost and 100hp means it performs well even at motorway speeds, and good pulling power helps it make light work of undulating roads.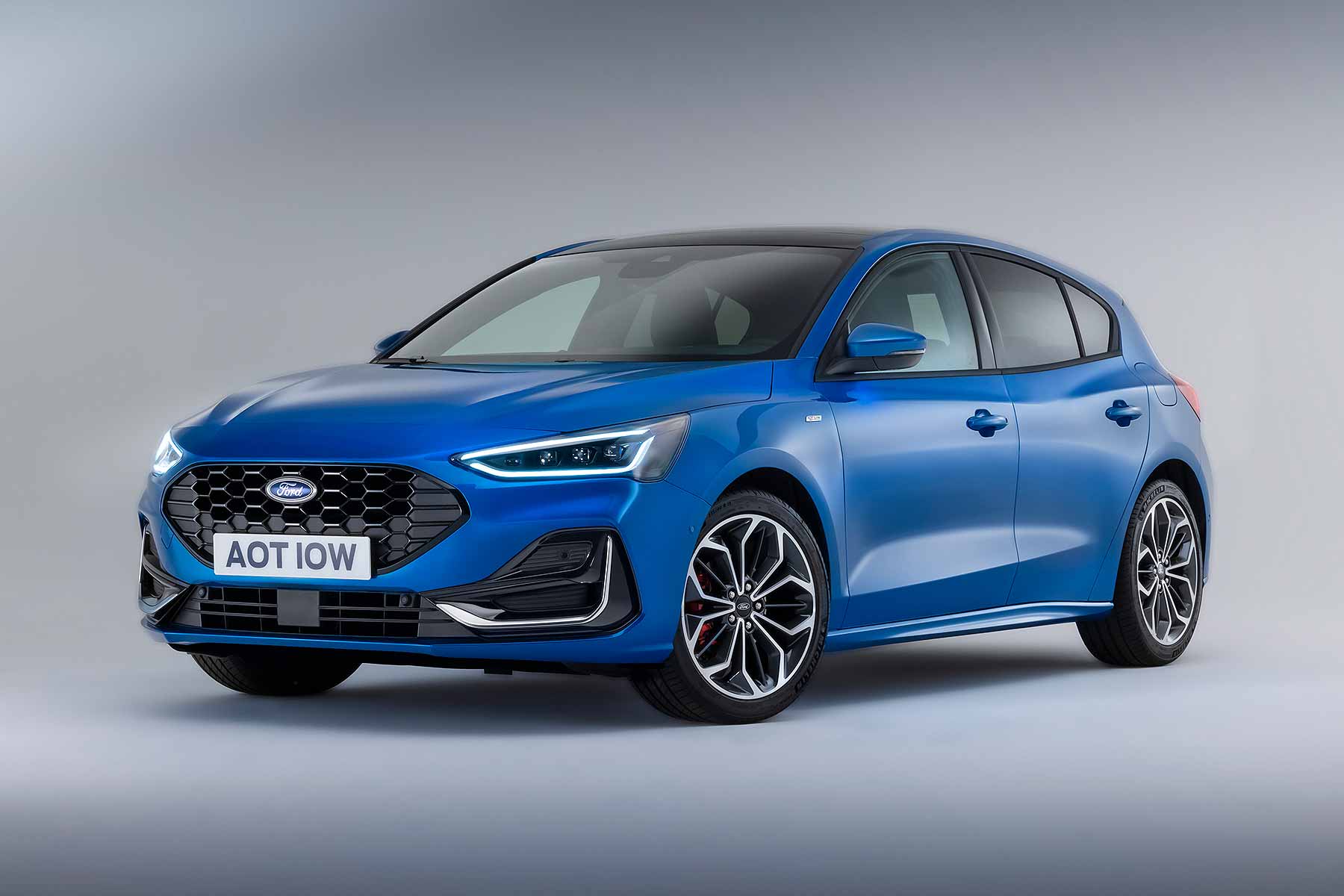 Ford Focus
The Ford Focus shows you don't have to choose a supermini-sized car in order to get excellent MPG. This is a family-sized five-door hatchback, with lots of passenger space and a big, flexible boot – yet it can also return an eyebrow-raising 70.6mpg in 1.5-litre Ecoblue guise. Ecoblue is Ford's name for its latest low-emission diesel engines, which have good power in reserve and are impressively quiet. Ford has recently facelifted the Focus, so it now has a cleaner front-end design and enhanced touchscreen technology. It still drives in that famous Ford way, though, with superb handling and perfect poise.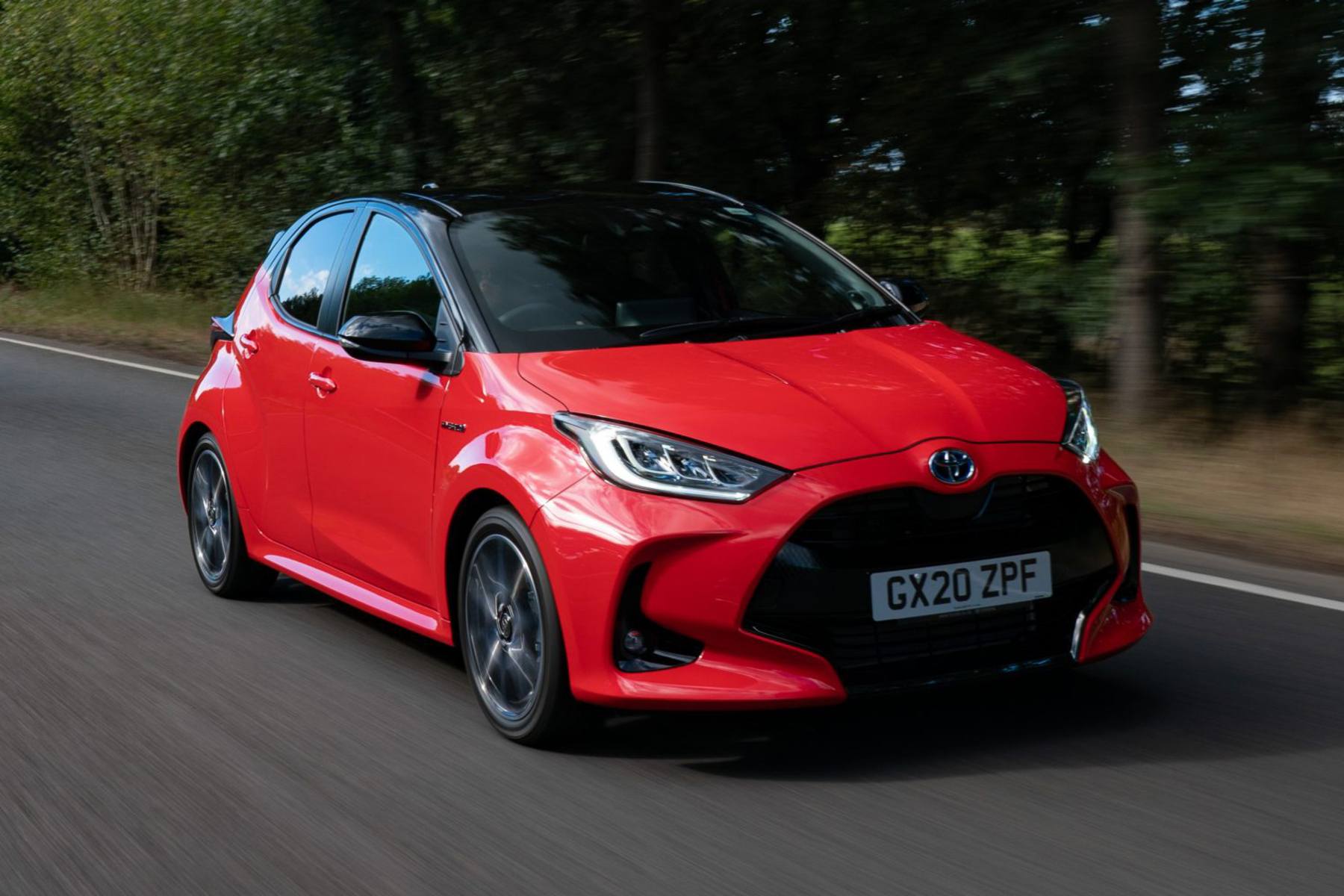 Toyota Yaris
The latest Toyota Yaris is sold purely in petrol-electric hybrid guise. It combines a throbby 1.5-litre three-cylinder engine with an electric motor and automatic CVT gearbox. A 'self-charging' battery allows a surprising amount of pure electric motoring; the engine can even shut down at motorway speeds if you take things gently. This is all great news for achieving the best MPG figures, as you'd expect. Officially, the Yaris Hybrid averages 68.9mpg, which is an exceptional figure for a petrol car. In real-world driving, it's also super-efficient – the engine can be off for more than 50 percent of each trip, making it hard to get the average below 50mpg. The Yaris is a sporty-looking five-door supermini and we love how its design resembles the high-performance GR Yaris hot hatch.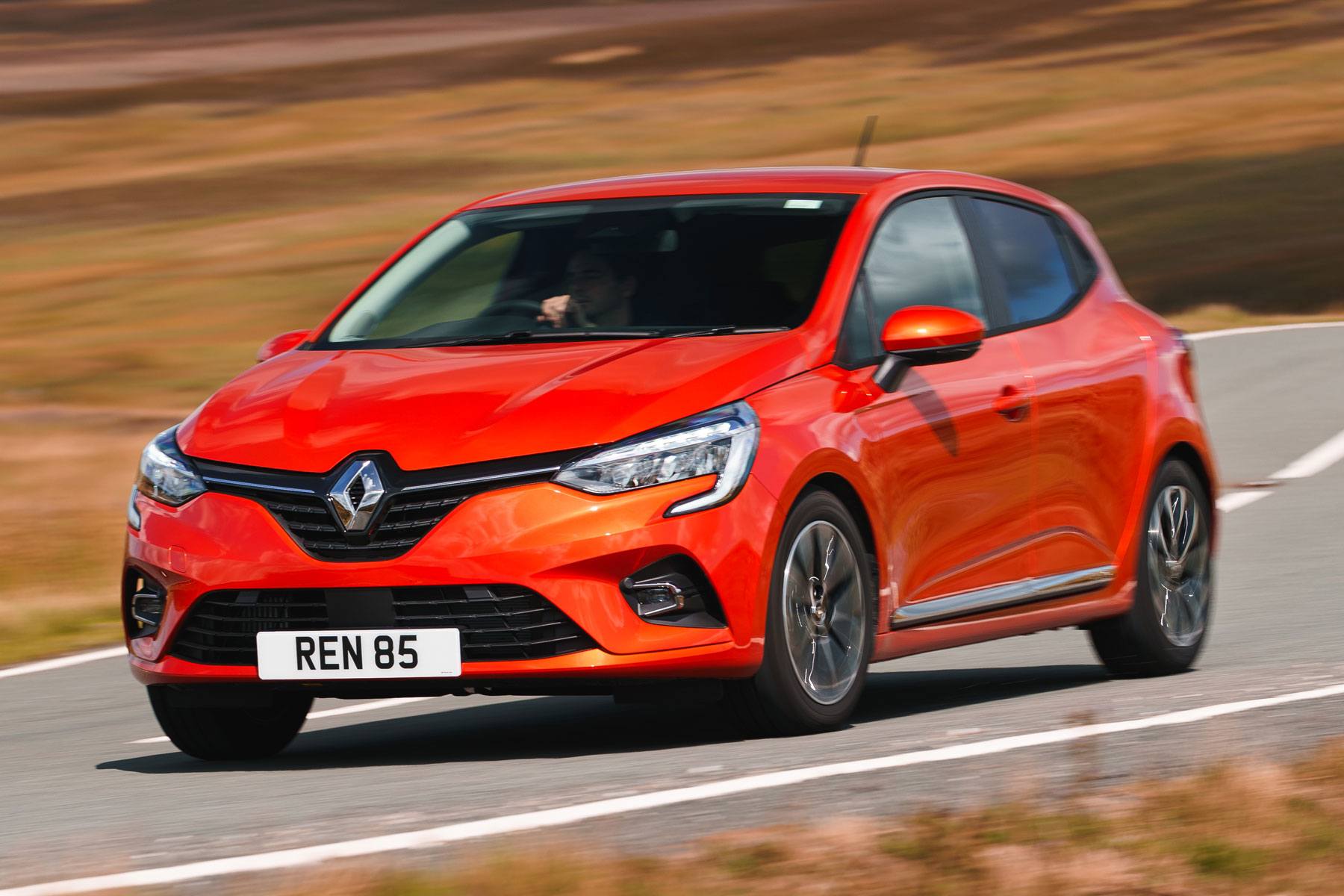 Renault Clio
One of the trendier and more stylish superminis, the five-door Renault Clio has long been a favourite with British buyers. Its elegant design cuts a dash and the interior has a luxurious feel – enhanced in latest models with generous levels of standard equipment. While Renault now offers it in self-charging e-Tech hybrid guise, the Clio that delivers the best MPG remains the 85hp 1.5-litre BluedCi diesel. It's able to return more than 67mpg, even in everyday driving, while the muscular pulling power of the turbodiesel motor also means good MPG when driving at higher speeds on the motorway.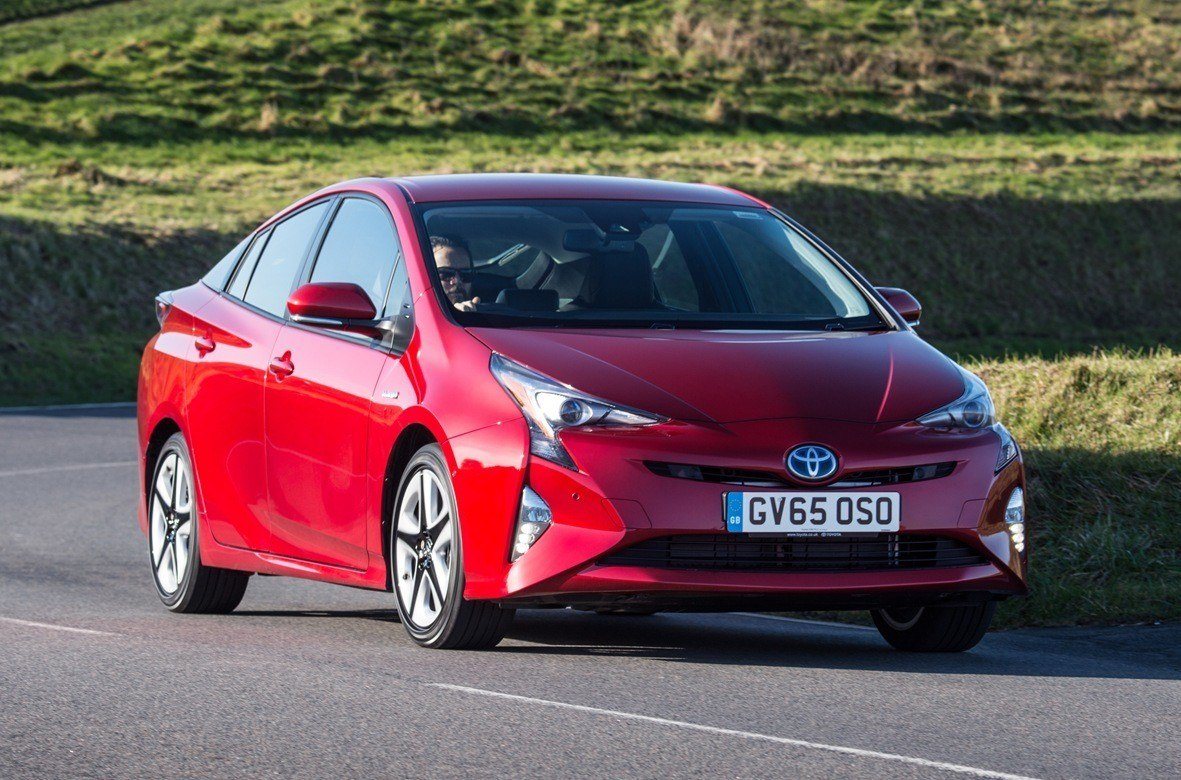 Toyota Prius
The Toyota Prius is perhaps the world's most well-known hybrid. It helps that it was the first to market, way back in the 1990s, and has since introduced millions of motorists to the concept of self-charging hybrid tech. The latest model is distinctively-styled, with rakish, wind-cheating lines and highly distinctive LED rear lights. Inside, it feels futuristic, with an open-plan, digital-first dashboard, while clever packaging means passenger space is decent. The 1.8-litre hybrid powertrain returns up to 67.3mpg – an excellent figure for a petrol-powered and family-sized car. Real-world fuel economy is likely to be very good as well.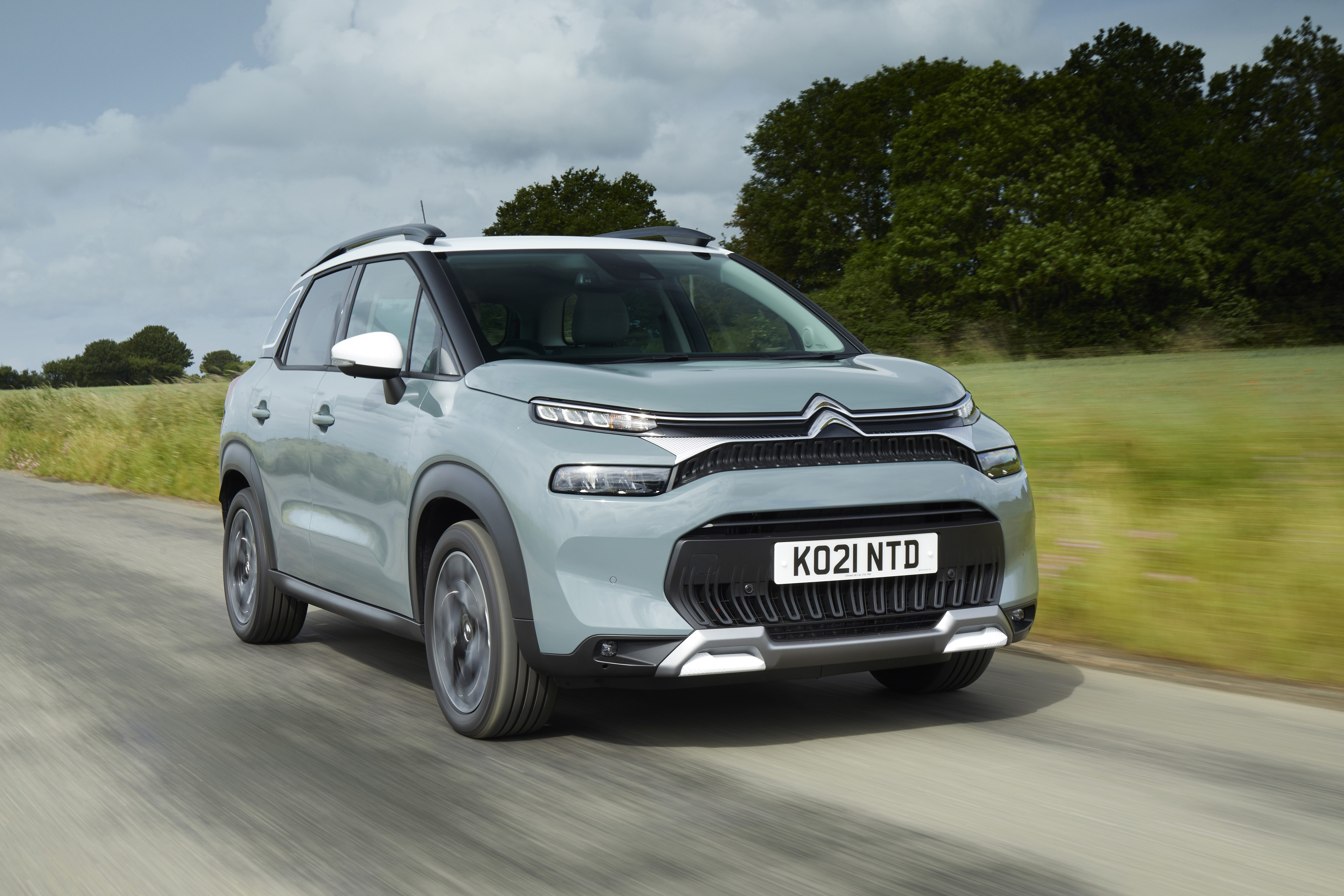 Citroen C3 Aircross
The Citroen C3 Aircross is the small SUV sister car to the C3 supermini. As the latter delivers some of the best MPG around, it should come as no surprise to learn that the C3 Aircross is also very fuel-efficient. Of course, MPG takes a bit of a hit, as it's a heavier and less aerodynamic car, but 67.0mpg is still a mighty impressive figure. Again, it's the 1.5-litre BlueHDi engine that serves up this result. With 100hp, it enables owners to make the most of the C3 Aircross' practical interior and super-large boot. It won't struggle even when filled to the gunwales.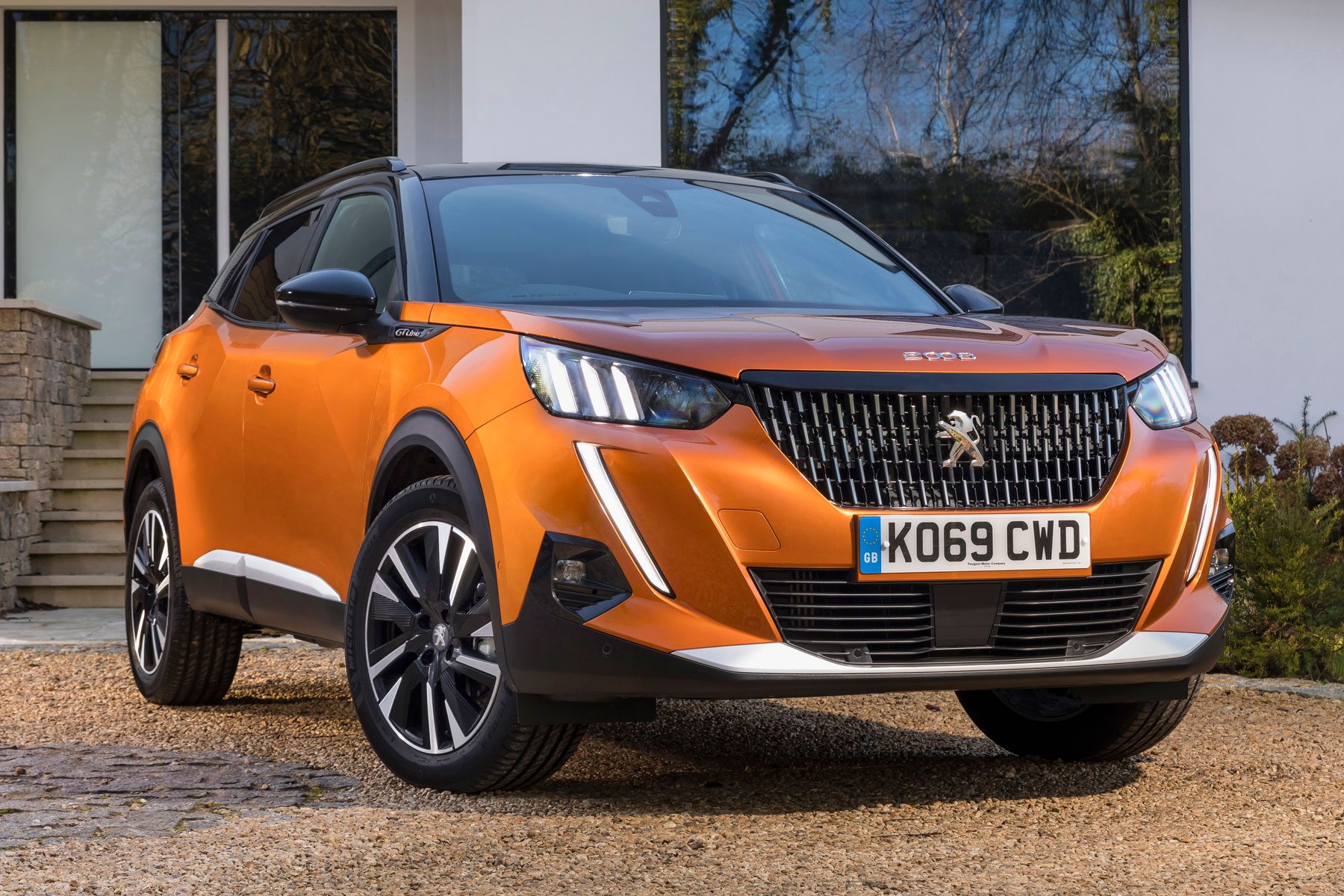 Peugeot 2008
The Peugeot 2008 is, like the C3 Aircross, a stylish, larger and higher-riding small SUV alternative to the 208 supermini. Owners appreciate the extra space, particularly in the rear, while the boot is a more family-friendly size and shape. It has the same distinctive i-Cockpit cabin layout, with a higher seating position giving a better view out. The 2008 1.5-litre BlueHDi 100 can't quite match the C3 Aircross's best MPG figure, but an average of 65.7mpg is still commendable, particularly given the extra practicality it offers. The 2008 is a fashionable and modern-looking car, with a distinctive grille and sporty stance.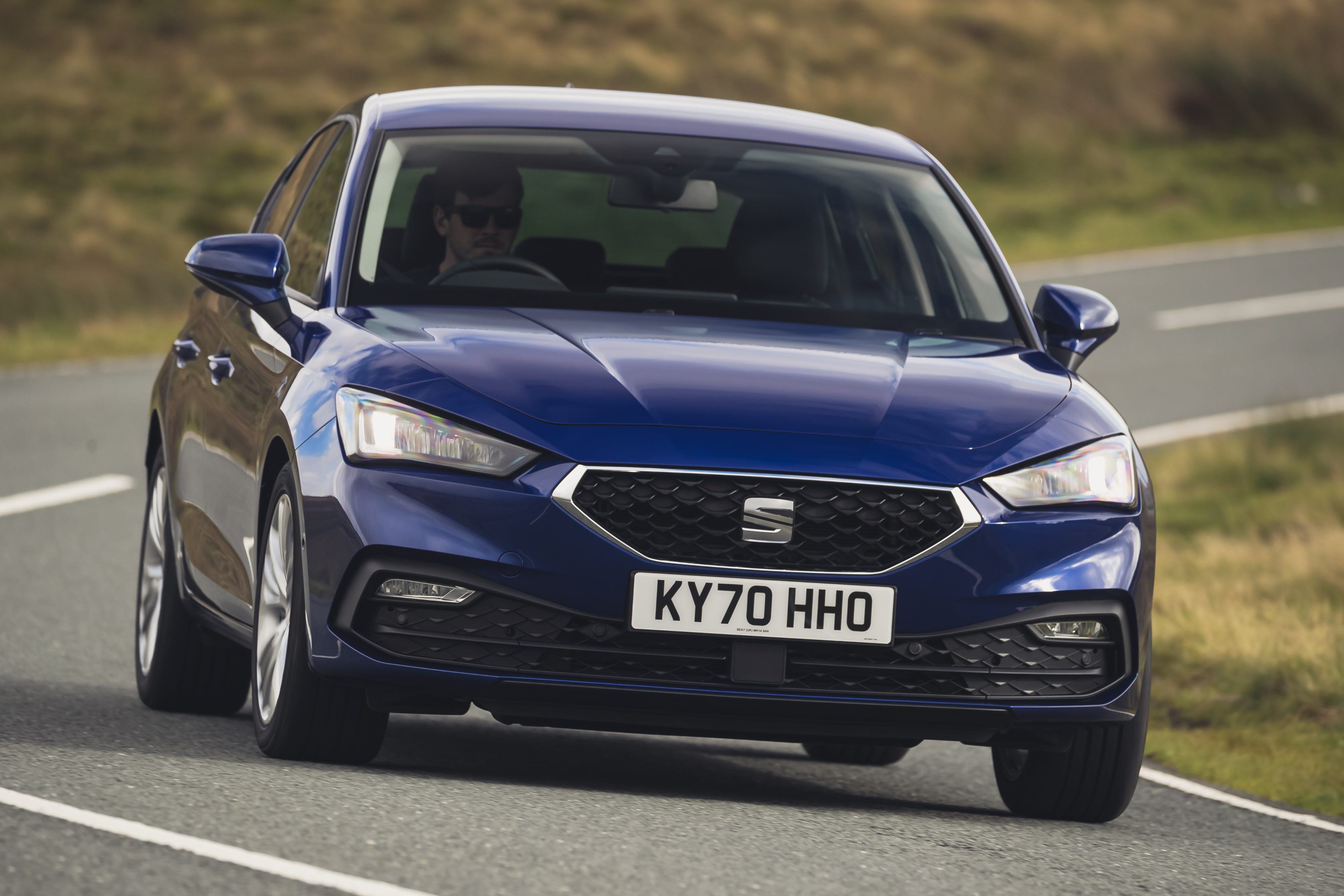 Seat Leon
The latest Seat Leon is an award-winning five-door hatchback that aims to offer Volkswagen Golf-like quality and refinement for a more affordable price. Seat sells a plug-in hybrid variant, but our top choice for delivering the best MPG in day-to-day driving is the 115hp 2.0-litre TDI diesel version. This large, low-stress engine serves up average economy of 65.7mpg, which high-mileage motorists will certainly appreciate. It is effortless on the motorway and very refined when cruising, while a decent fuel tank size gives hundreds of miles between fill-ups. The upmarket styling of the latest Leon is also appealing, as are its generous levels of standard equipment.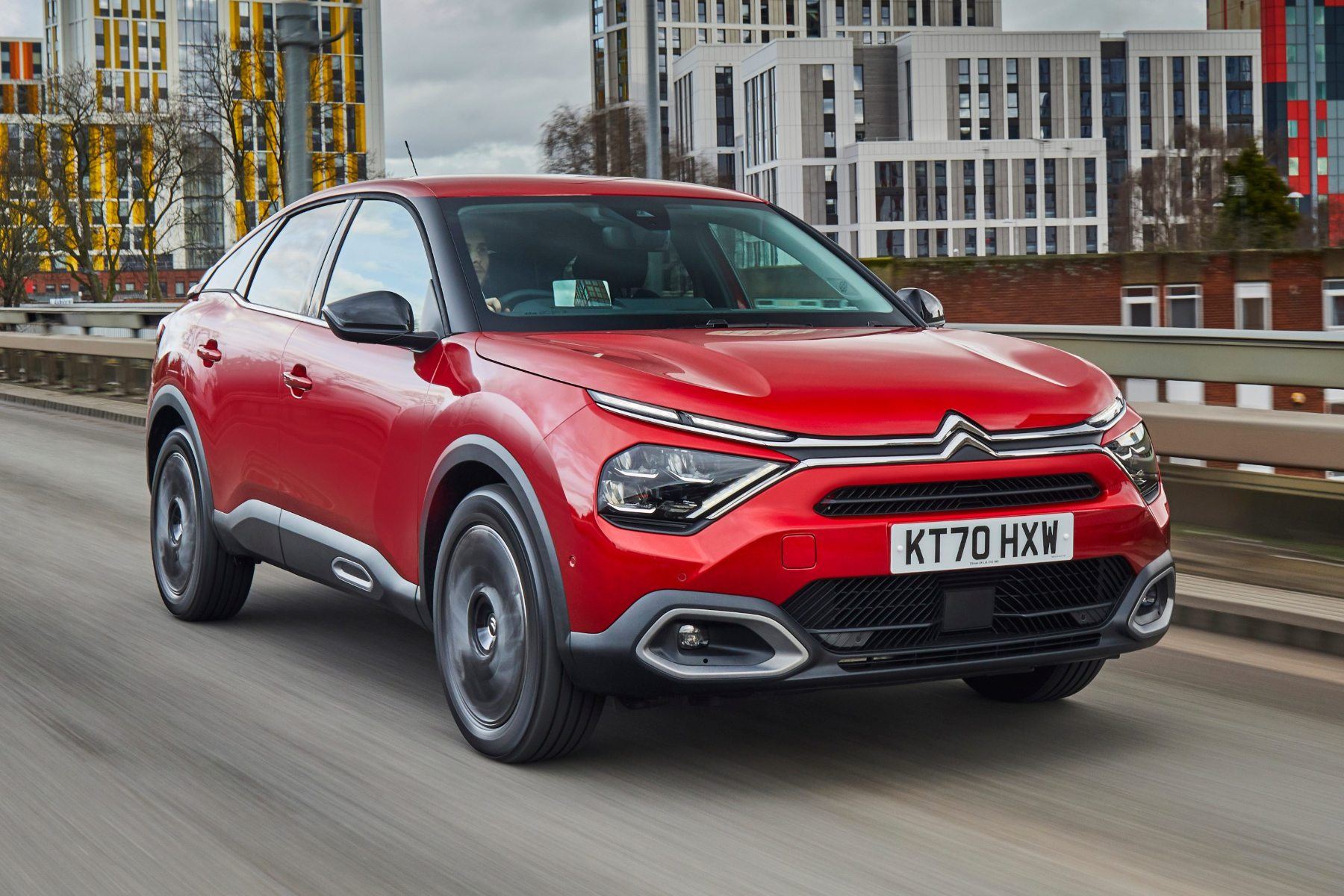 Citroen C4
The new Citroen C4 is a cross between a regular five-door family hatchback and a more fashion-conscious SUV. It rides higher than a regular car, and has chunky styling – including beefy plastic wheelarches. But the company hasn't gone too far down the SUV route, which is how it's still able to serve up good fuel economy figures. The best MPG is provided by the 130hp 1.5-litre BlueHDi engine, in combination with an eight-speed automatic gearbox called EAT8. This returns a creditable 64.9mpg, along with the ease of use of a self-shifting automatic, plus decent performance from the highest power output among our top 10 best MPG cars.
Do diesel cars still deliver the best MPG?
Although the economy of petrol cars is improving all the time, it's still hard to beat the ultimate fuel-efficiency of a diesel. It always commands an economy advantage over petrol cars, and still serves up the best everyday MPG, particularly for those who cruise on the motorway for hours at a time. Just make sure you choose a diesel engine that is economical enough to offset the higher pump price per litre versus regular unleaded petrol.
Are small cars best for MPG?
Generally, smaller and lighter cars are best for MPG. With less weight to haul around, they can get away with small-capacity, low-consumption engines. And because they are more compact and lower-riding than, say, a family SUV, they are more aerodynamically efficient. The cheapest small cars may not serve up the best MPG, however. To get the best economy, you generally need to choose either a diesel or a petrol-electric hybrid, and these are generally more expensive than the entry-level engines in the range.
How can I get the best MPG when driving?
To get the best MPG on the road, you should drive steadily, use the highest gear possible, and don't be tempted to race away from the lights. Look far ahead and anticipate road conditions, rather than reacting to them with heavy and inefficient braking. Also, try to cap your speed – the difference in MPG between driving at 60mph or 70mph on the motorway is considerable. Often, you won't actually arrive much more quickly, but you'll have spent plenty more in the process.