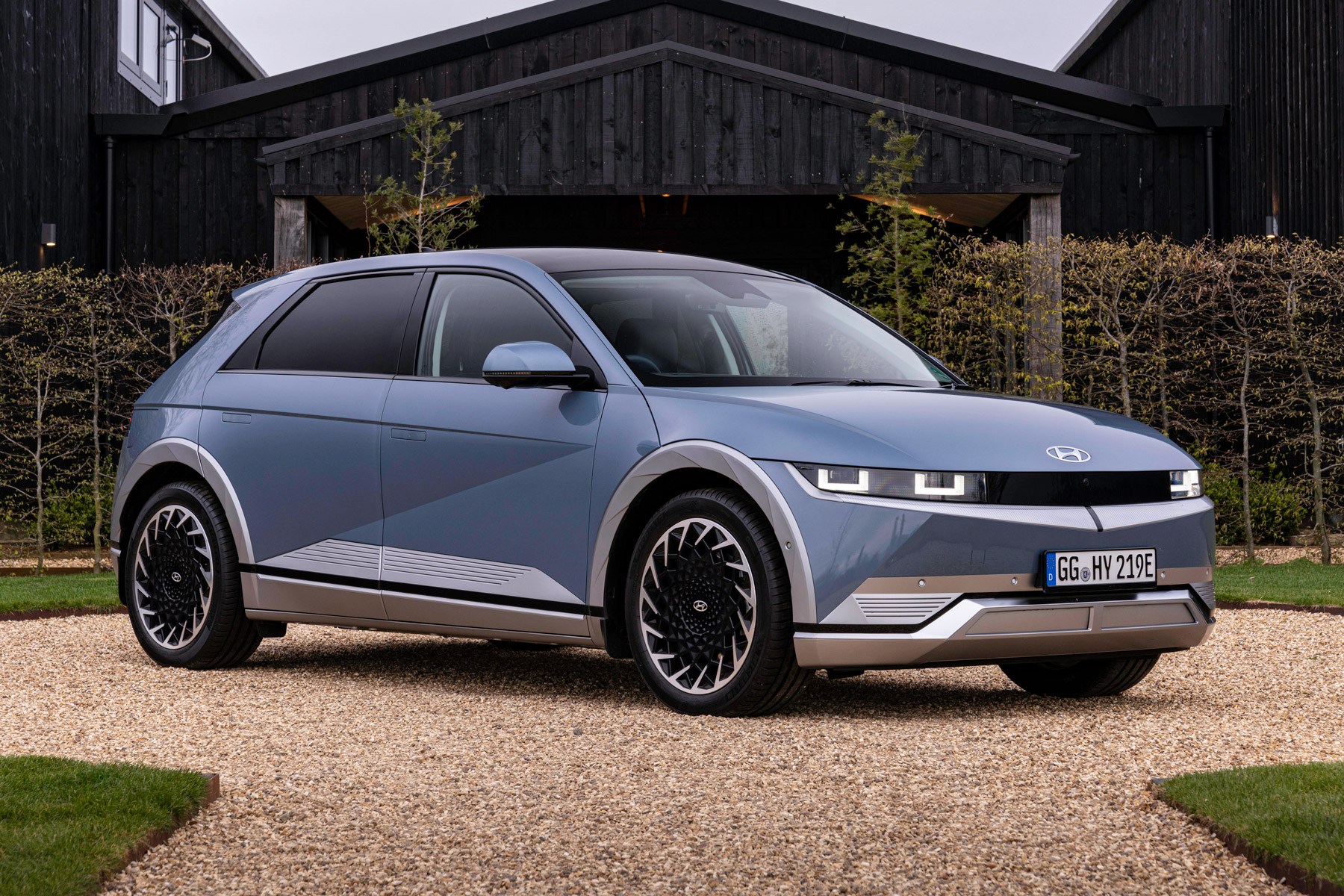 We will all have to start embracing electric cars from 2030; that's when the government ban on new petrol and diesel car sales starts to take effect. By 2035, only pure electric cars will be sold.
For many children, though, the need to go green and reduce emissions can't wait that long. They want their parents to start driving electric today – and that means swapping the family diesel or petrol car for an EV.
Forward-thinking families are in luck, though. Car manufacturers are getting ready for 2030 as well, rolling out ever-growing numbers of electric cars across all sectors and types of vehicle, including family cars.
The best family electric cars are already compromise-free. They have healthy driving ranges that are easily enough for everyday driving, and many will even transport you from the centre of the country to the coast on one charge. Affordability is improving all the time, too.
Here are 10 of the best family electric cars you can buy.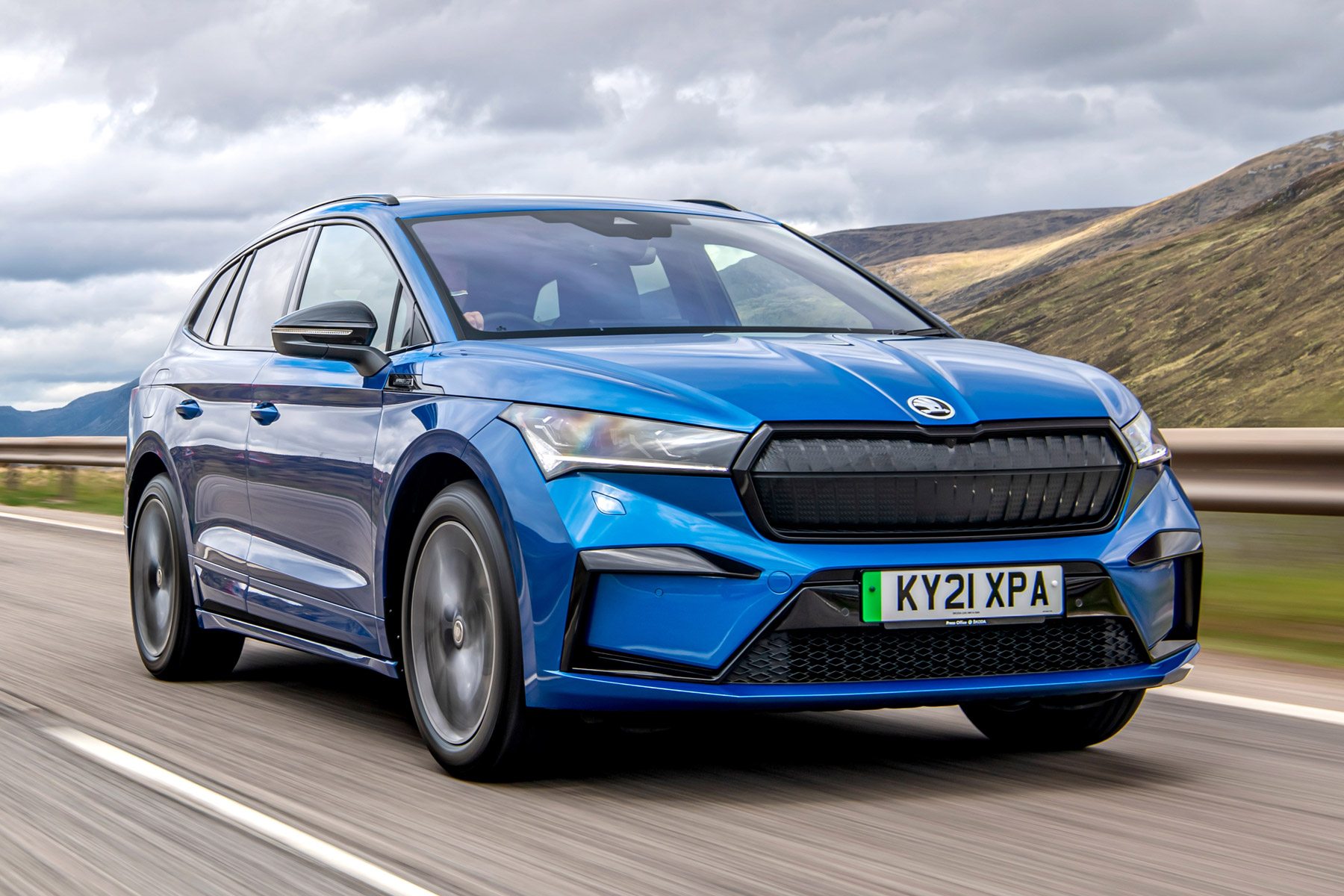 Skoda Enyaq iV
The Skoda Enyaq iV is perhaps the most perfect family electric car you can buy right now. It's an SUV for starters, blending the muscular styling of other Skoda SUVs with a more aerodynamic body to improve high-speed EV range. Inside, it has acres of space, with the open-plan interior proving comfortable up front and commodious in the rear. Most buttons and controls have been incorporated into the standard 13-inch touchscreen, furthering an elegant appearance that can be accentuated with several different interior trim options. The most affordable Enyaq iV 60 costs from less than £35,000. And the longer-range Enyaq iV 80's bigger battery provides a driving range of up to 330 miles.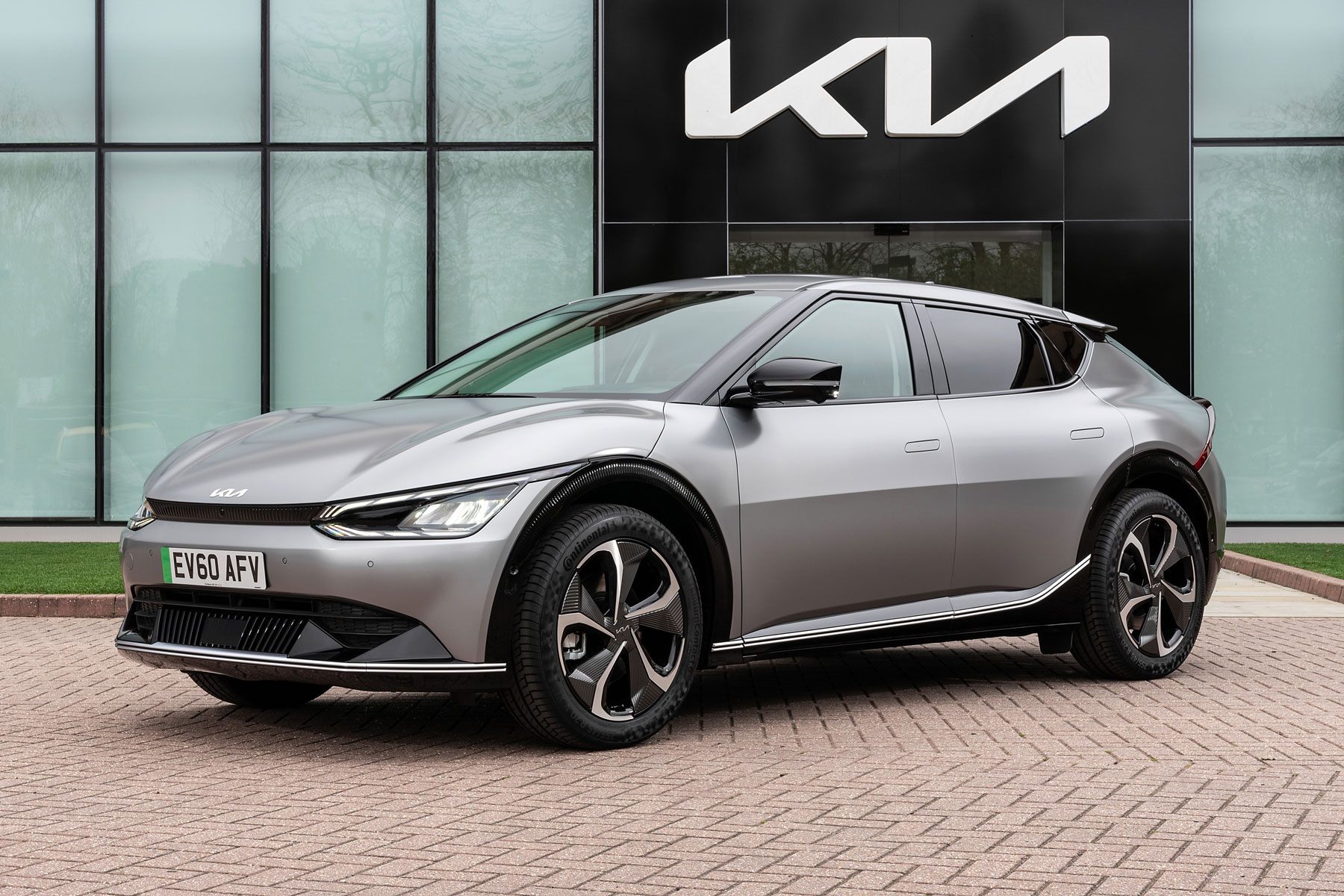 Kia EV6
The EV6 is a very exciting large GT-style five-door crossover from Kia. It is surprisingly curvaceous, with bulging front wings and a rakish rear. Dramatic LED lights make it unmissable on the road, too. The EV6 is very fast – even the standard car has 226hp – and all versions come with a 77.4kWh battery, for a driving range up to 328 miles. Inside, it's roomy for up to five people, and your passengers will love the stylish interior with its big display screens and tactile touch-sensitive buttons. It's also able to use the latest lightning-fast 350kW rapid chargers, taking battery charge from 10-80 percent in just 18 minutes. The kids will take longer than that to choose which snacks they want at the motorway services.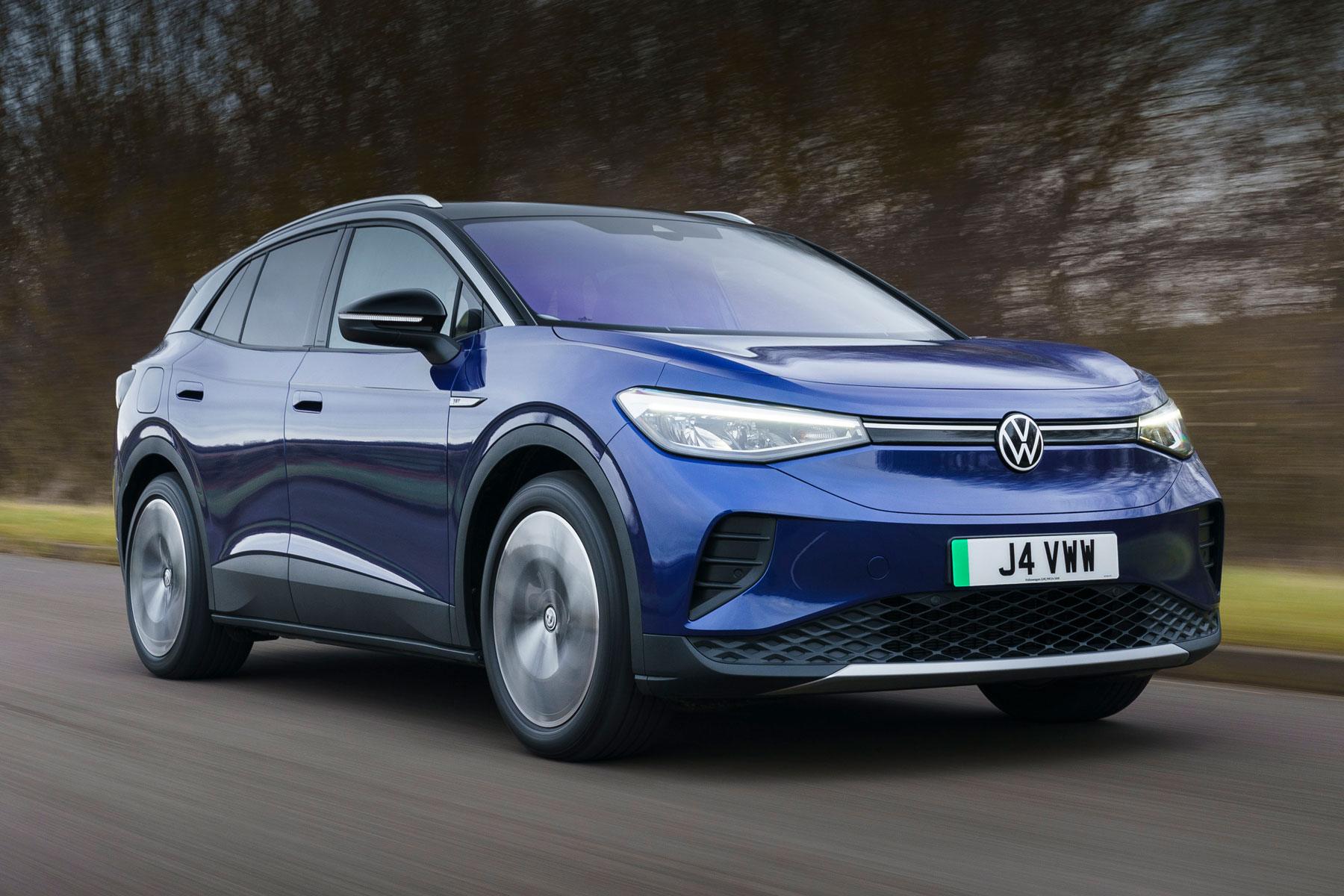 Volkswagen ID.4
The ID.4 is Volkswagen's family-focused electric SUV. It's intended as the electric alternative to the top-selling Tiguan, and sits above the ID.3 electric family hatchback. It's currently offered with an affordable 52kWh battery, priced from around £35,000, or a longer-range 77kWh unit that gives a range of up to 317 miles. There's a broad line-up of ID.4 model grades, including a sporty range-topping GTX that has all-wheel drive for impressive acceleration. It's built on a platform dedicated to electric cars, which opens up a lot of space for passengers inside, and it's naturally more refined than any regular petrol or diesel SUV.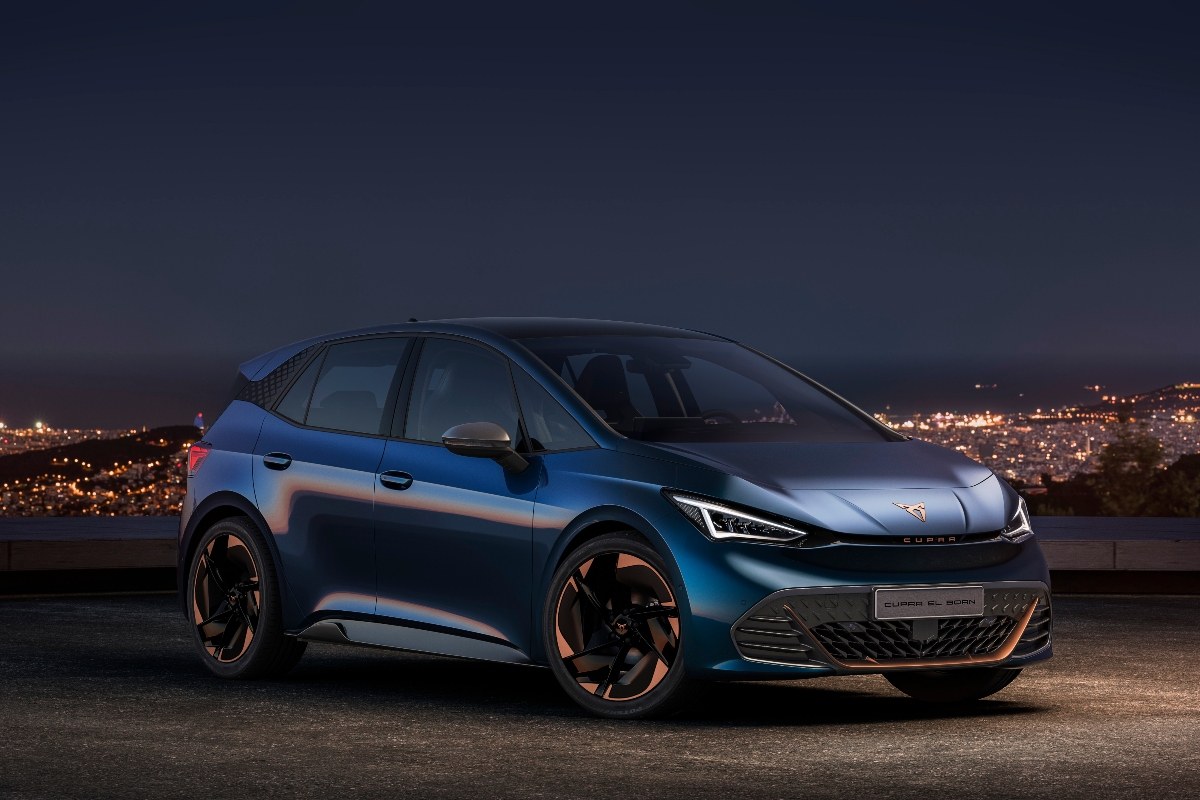 Cupra Born
The Cupra Born is the sporty Spanish brand's first pure electric vehicle. It's derived from the Volkswagen ID.3, but has been given a full Cupra makeover that includes beautifully rich copper detailing outside and in. It certainly looks the part, yet VW underpinnings mean it's also roomy and practical inside, with family-friendly seating and a decent boot. Performance and range are generous – it's launched with a 52kWh battery, and the forthcoming 77kWh unit will offer up to 340 miles – while the Cupra-tuned chassis is sportier and more exciting than most other electric cars. Looking for an electric hot hatch? Look no further.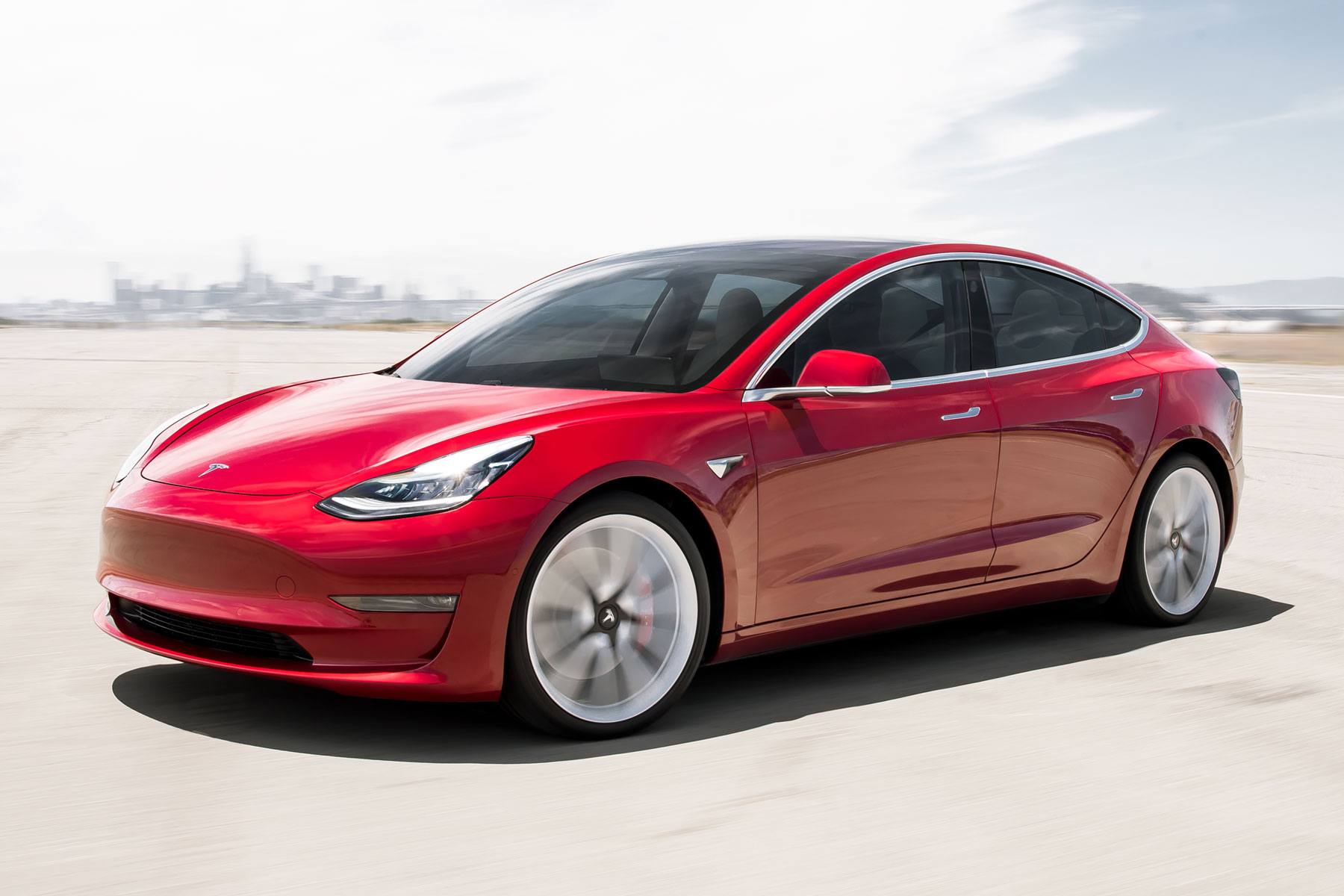 Tesla Model 3
The Tesla Model 3 is proving to be a huge hit here in the UK. Last year, it was the country's second best-selling car, pipped only by the Vauxhall Corsa. That's despite prices starting from a not-inconsiderable £44,000. Indeed, the most popular variant is the £52,000 Long Range Dual Motor model, which can cover an amazing 374 miles between charges. Tesla owners can also use the firm's peerless public Supercharger network. A spacious five-seater, the Model 3 lacks a hatchback boot, but this doesn't seem to hinder its popularity. There's also the ever-expanding infotainment system, which allows you to stream YouTube videos while you charge.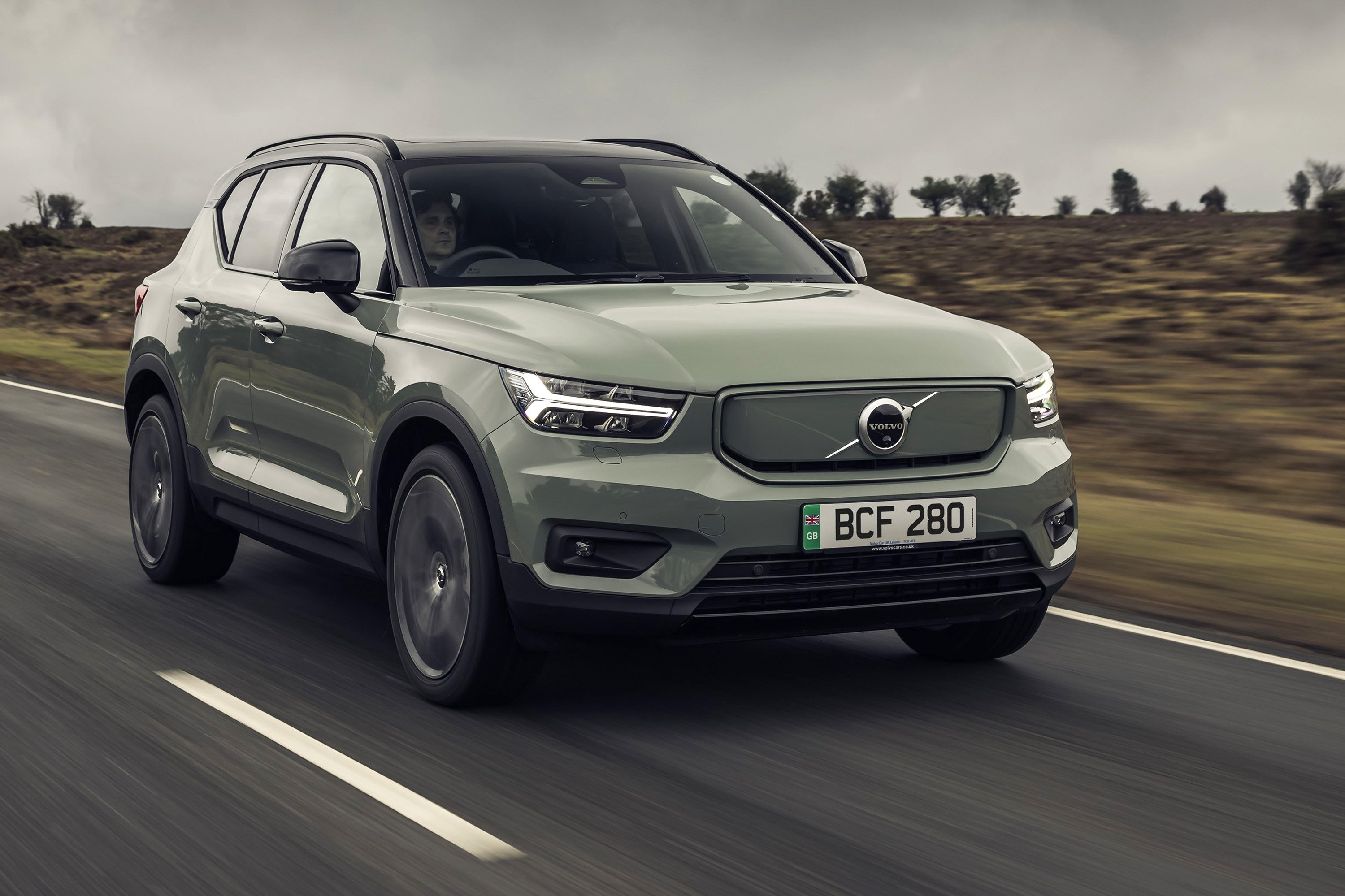 Volvo XC40 Recharge
The Volvo XC40 Recharge range comes as a plug-in hybrid or pure electric SUV. The single motor model is the most affordable of the EVs, while the dual motor is the fastest. The latter serves up 408hp for 0-62mph acceleration in just 4.9 seconds. Both have a driving range of around 250 miles, and are able to rapid-charge at speeds of up to 150kW. The XC40 Recharge's squat and boxy design means there is ample space for five people inside, and the raised-up driving position gives a confident view out. It's extremely refined on the move and we like the ever-developing Google-based infotainment system. This allows you to add apps from the Google Play store, bringing true smartphone-style functionality.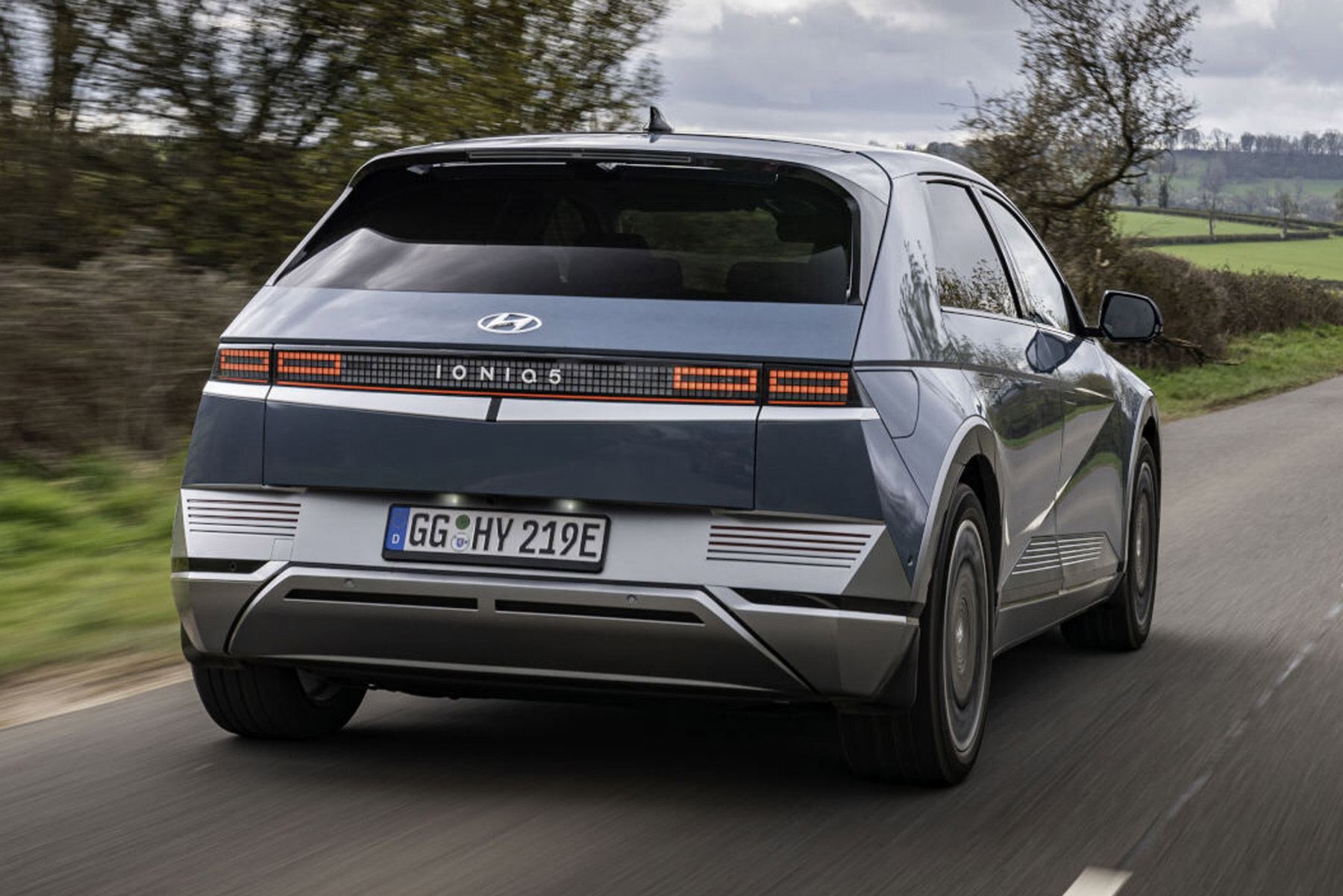 Hyundai Ioniq 5
The Hyundai Ioniq 5 is surely the most distinctive-looking vehicle in our rundown of the best family electric cars. Its geometric lines and cubist detailing are fantastic, and it has already won praise from the world's top car design critics. Customers are embracing it as well, particularly once they discover it has such a luxurious and calming interior. There's a good amount of space in the rear and the front seats recline into beds at the touch of a button. A stress-free, relaxing car to drive, the Ioniq 5 also comes with 800V electronics – the same as a Porsche Taycan – so it can use 350kW rapid chargers for battery top-ups in a matter of minutes.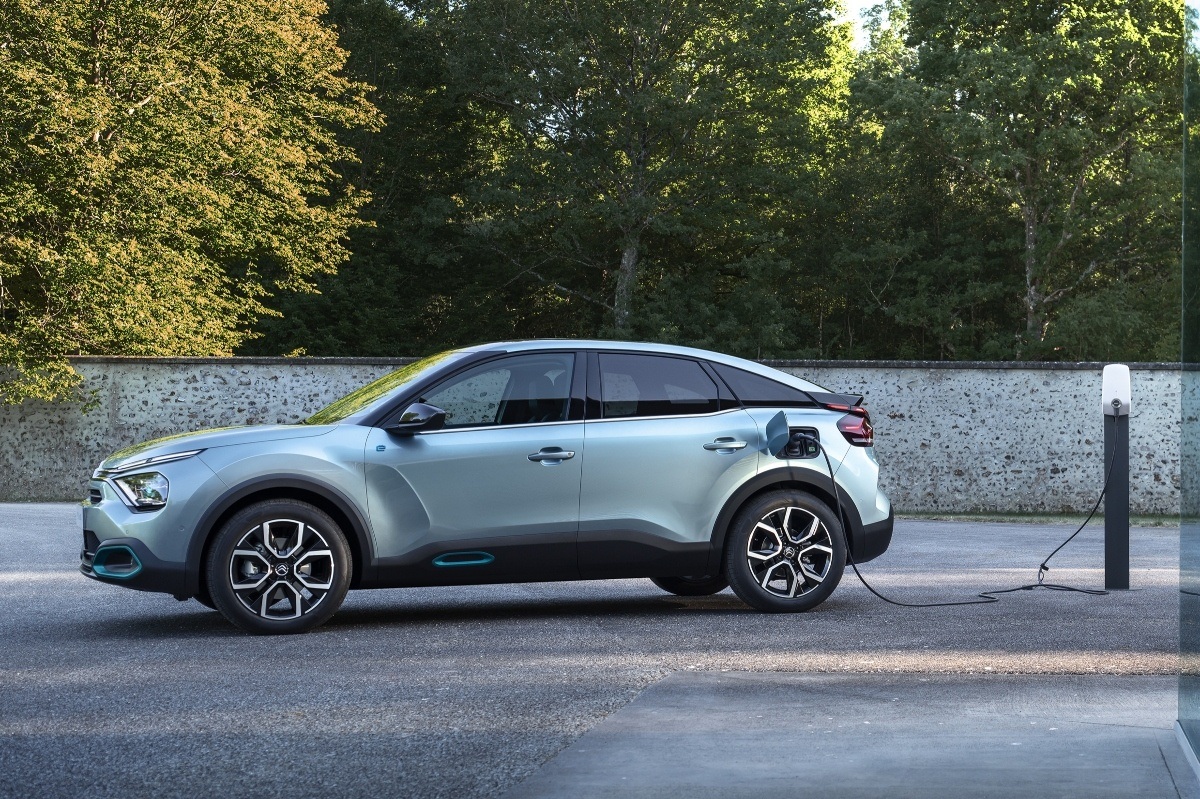 Citroen e-C4
The Citroen e-C4 is a family car at the affordable end of the market. You can get petrol and diesel versions of the C4, but the e-C4 aims to offer a pure electric alternative for monthly payments that aren't hugely higher. Owners will also save a fortune by not having to fill up with fuel, of course. The crossover-style e-C4 has an electric driving range of 219 miles, and its 50kWh battery can be charged from 15-80 percent in 30 minutes via a 100kW rapid charger. Following the Citroen ethos, this is a car tuned for comfort, with a cushioned ride and low noise levels. The family will all be asleep before you even reach the motorway.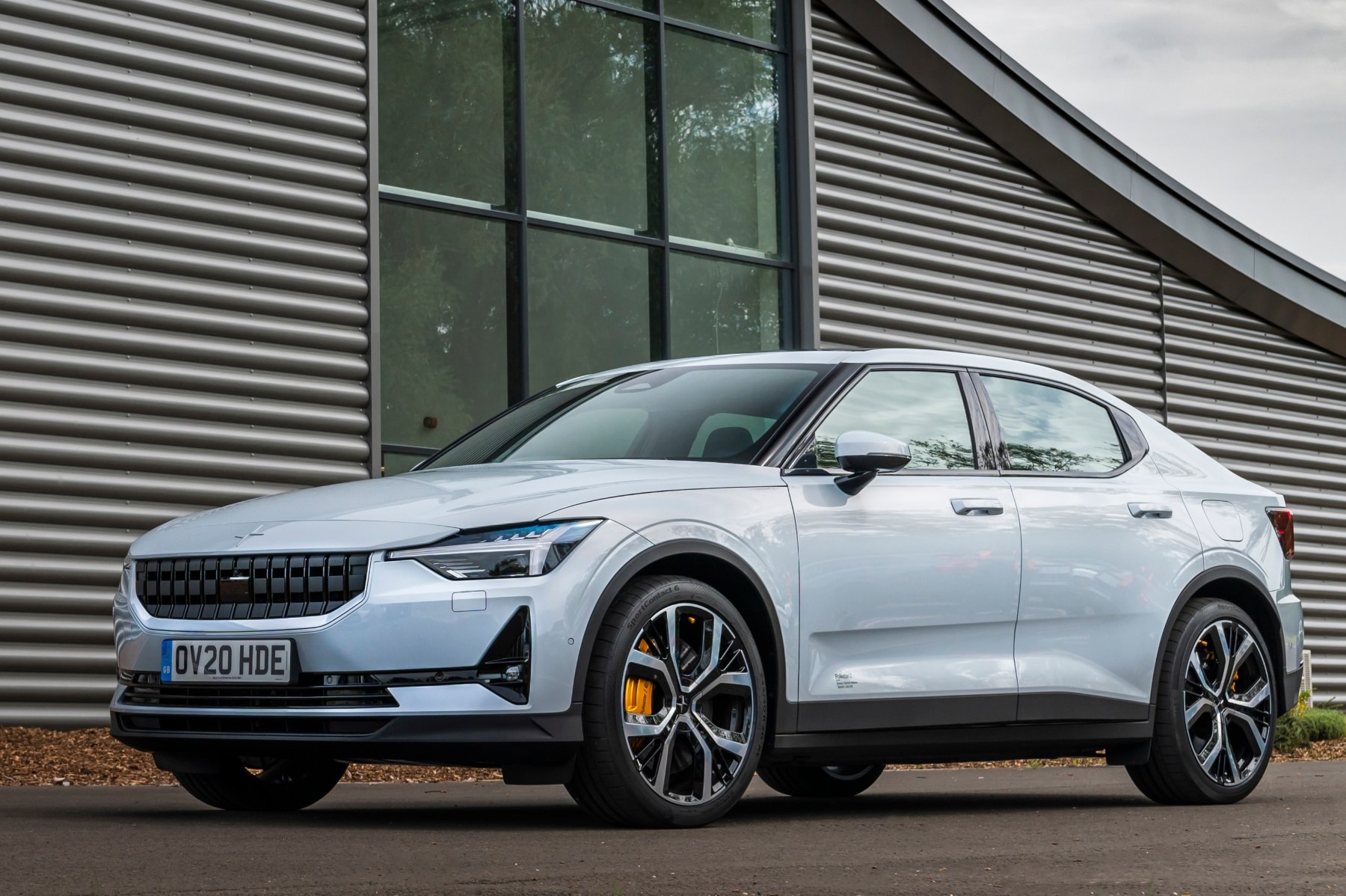 Polestar 2
The Polestar 2 is proving a very popular family-friendly choice with company car drivers. They save a fortune on their tax bills – more money to spend on ice creams, then – and also get a cool-looking crossover-style GT car that's a bit different to the default Tesla Model 3. The single motor model is most affordable and there's also a rapid twin motor variant. The Long Range version offers a driving range of up to 335 miles, all easily monitored via the Google-based media system. Polestar is also a leading car company in terms of sustainability, further bolstering this EV's eco-friendly credentials.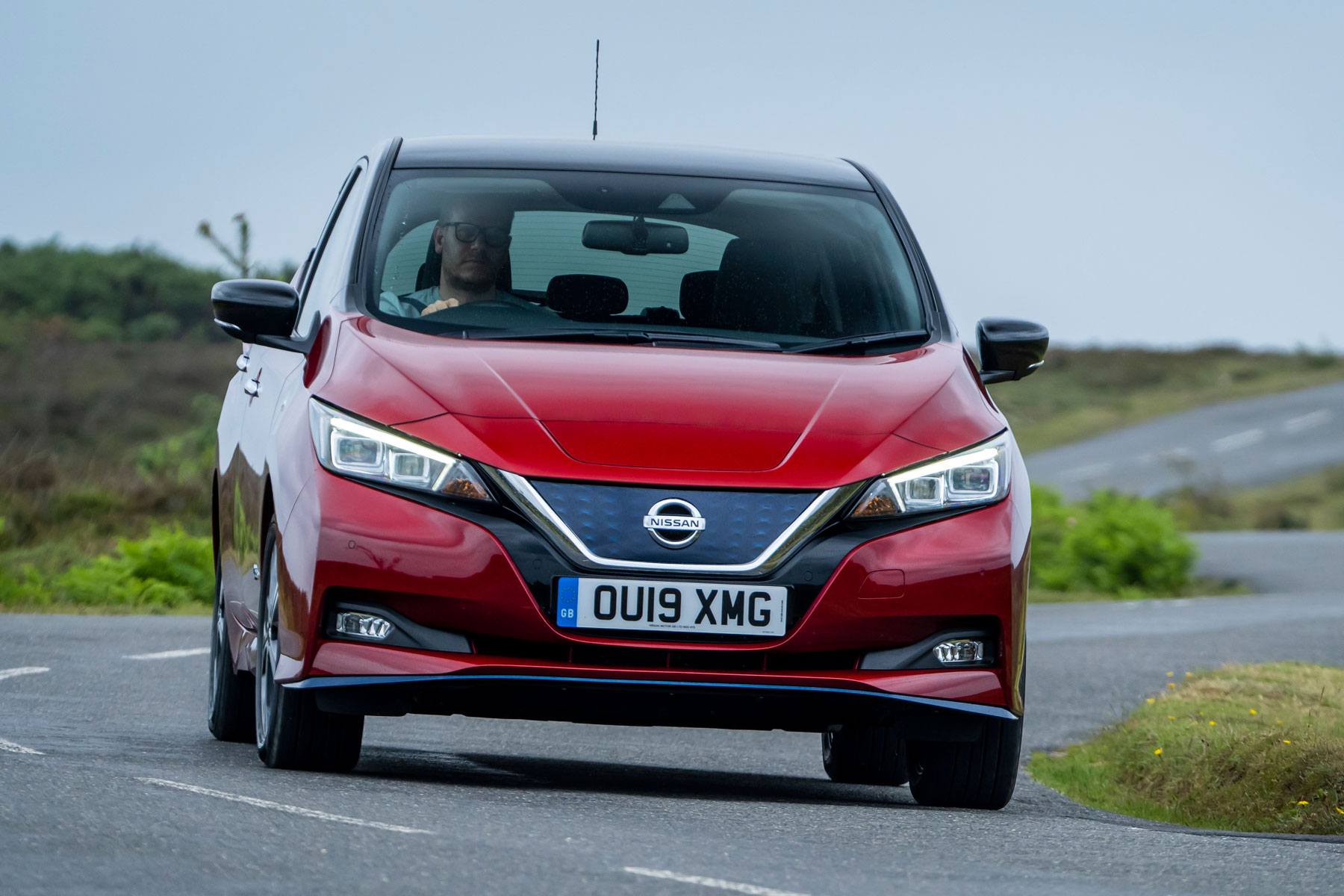 Nissan Leaf
The Nissan Leaf was the world's first genuinely affordable mainstream electric car. The first one looked quirky, but this second-generation model is much more dynamic and contemporary. It has a smarter interior too, with comfortable front seats and just enough space for those in the rear. Prices start from less than £27,000 for the 40kWh battery, and the bigger 62kWh battery delivers a range of up to 239 miles. Nissan also has a well-developed smartphone app so you can monitor the state of charge and other functions remotely. For added brownie points, the Nissan Leaf is built in the UK, minimising its 'air miles', and thus its emissions, before delivery.
Can you get a family electric car with a 300-mile range?
Every family electric car listed here is able to cover well over 200 miles on a full charge, and several offer a driving range beyond 300 miles. A higher-spec Skoda Enyaq iV can do 330 miles, the Polestar 2 manages up to 335 miles and the Tesla Model 3 can potentially drive 374 miles between recharges. Some cars have 800V electric tech, so they can use ultra-powerful 350kW charging points.
Can you get a seven-seat family electric car?
There aren't many seven-seat family electric cars yet. The Mercedes-Benz EQB is one of the first, although you can buy seven-seat versions of the van-based Vauxhall Combo-e Life and Citroen e-Berlingo. As the family electric car sector develops, we expect more models to offer seven-seat functionality. The recently-launched Tesla Model Y is one such car that is likely to prove popular.
Which is the cheapest family electric car?
The cheapest family electric car on sale right now is the Nissan Leaf. Prices start from less than £27,000 and even the entry-level model is well equipped, with a good amount of interior tech and 50kW fast charging functionality for its 40kWh battery. The Citroen e-C4 is also affordable, as is the entry-level Volkswagen ID.4, while the Cupra Born offers an intriguing slice of hot hatch style for prices starting from under £34,000.