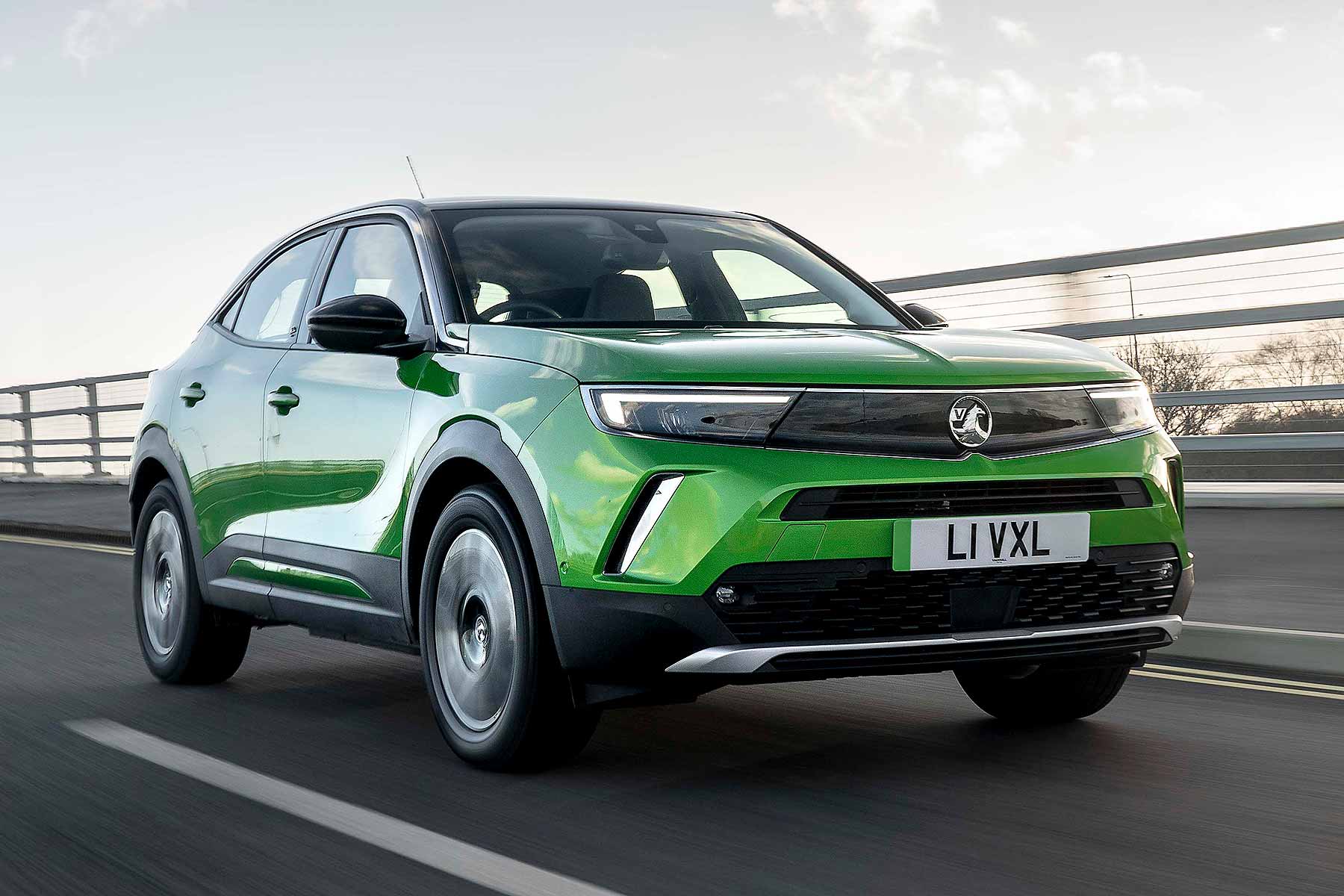 In years gone by, cars with low carbon dioxide (CO2) emissions benefitted from the carrot of low or even zero road tax. Choose wisely and you could pay just £20 a year, or get it for free.
As nobody likes paying road tax, this was a real boon for the most fuel-efficient cars. Unfortunately, it was so popular, the government eventually decided to clamp down on it.
From 2017, only cars that emit no CO2 offer the benefit of zero road tax. This effectively means electric cars; all other vehicles that emit tailpipe CO2 are liable for road tax.
Our guide is therefore made up entirely of EVs. We've aimed to focus on more affordable models here, some of which are priced at well below £30,000. That's still not as cheap as a fuel-sipping supermini, but the gap is narrowing all the time. Start clocking up the annual savings by choosing one of our cars with zero road tax.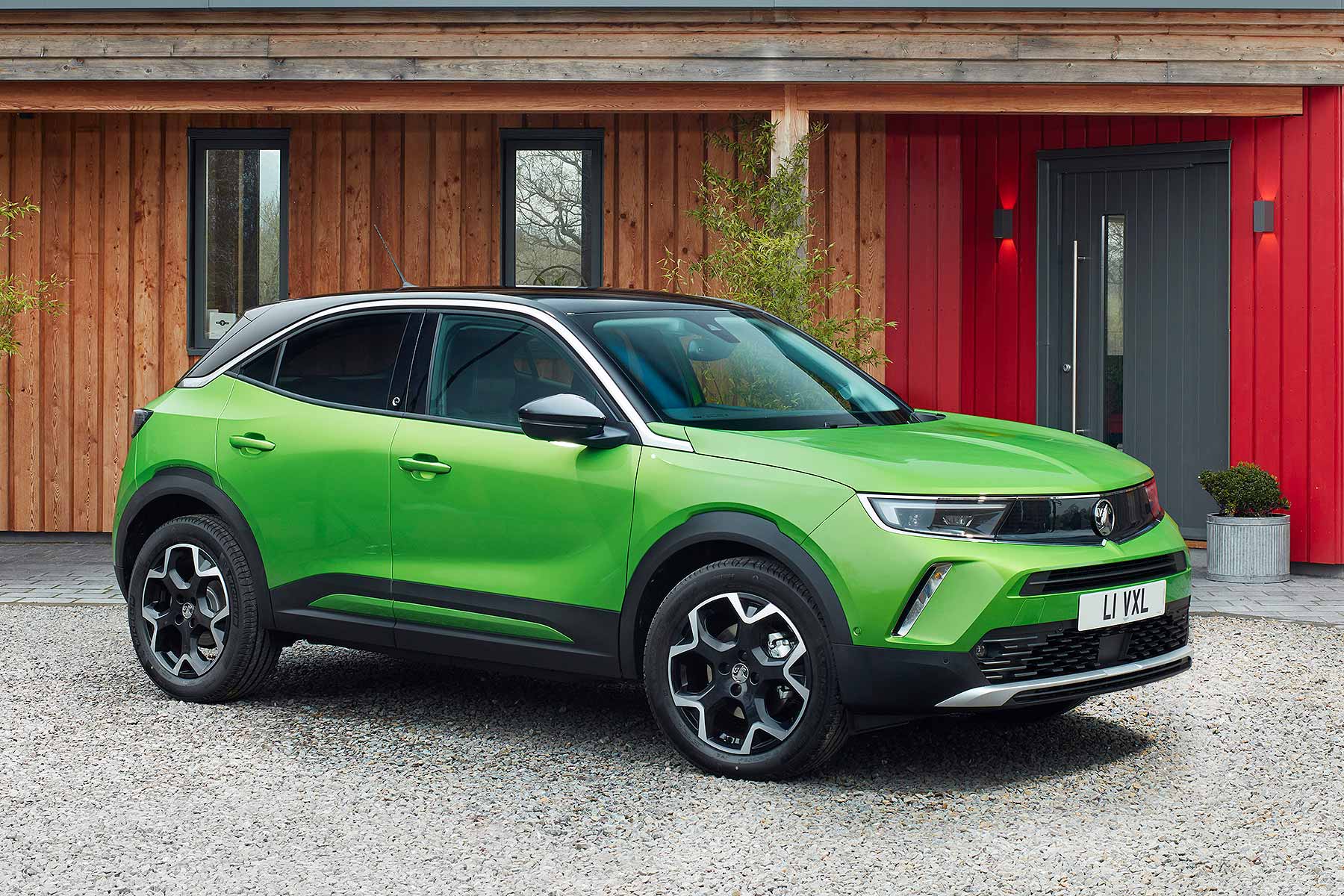 Vauxhall Mokka-e
The Vauxhall Mokka-e is an exciting-looking small SUV from this storied British brand. Visually, it has enormous appeal, with an athletic stance and a sophisticated level of detailing. We love the bright metallic colours, contrasting roof options and big alloy wheels. It's smart inside as well, with the driver enjoying a dual-screen layout featuring two bright infotainment displays, the middle one angled towards them. The high seating position gives a good view out and the Mokka-e drives in a tidy manner. What's more, because it is a pure electric car with a range of more than 210 miles, owners will pay zero road tax. That's a real boon for one of the most stylish crossovers on the market.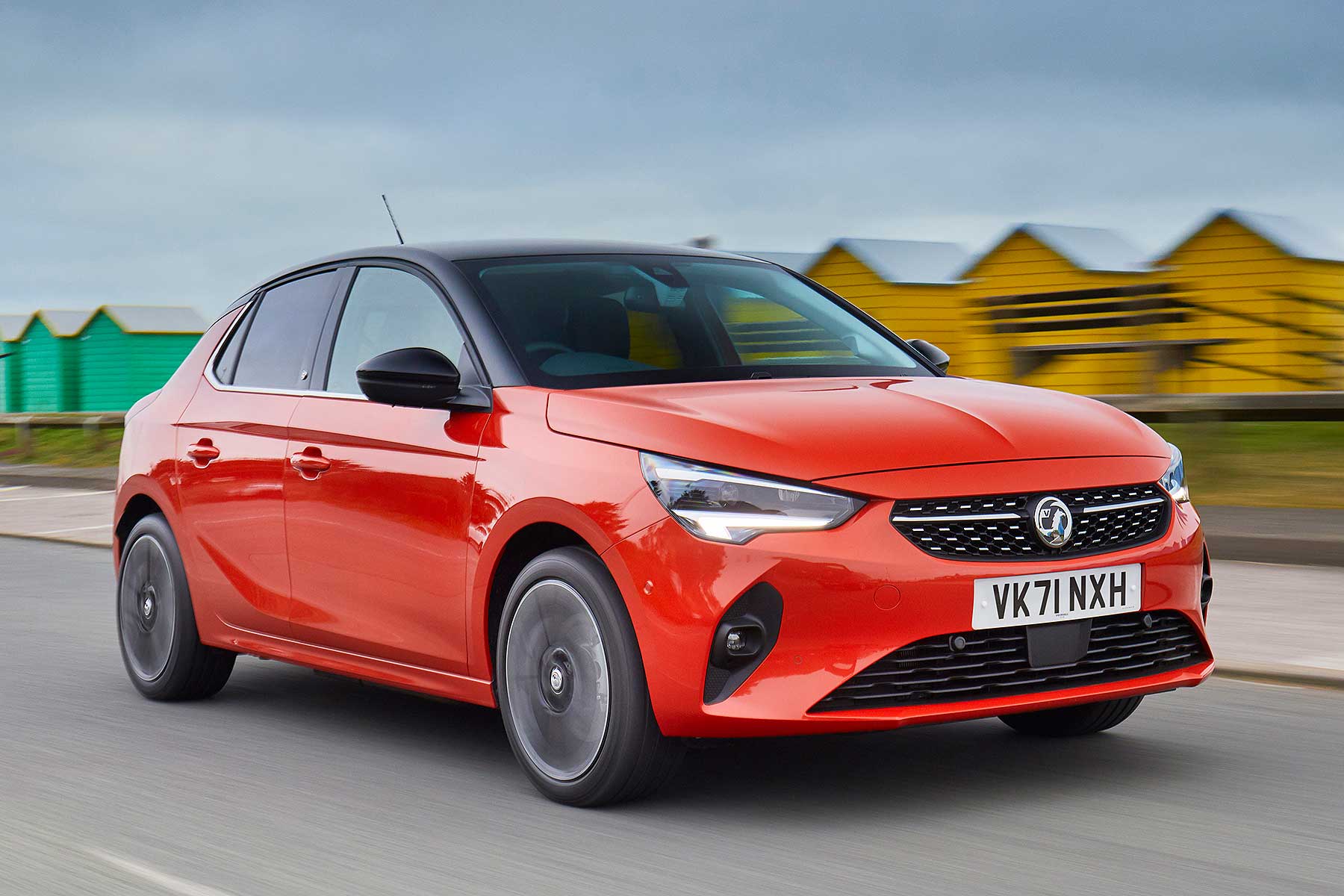 Vauxhall Corsa-e
If you can't stretch to a Vauxhall Mokka-e, the pure electric Corsa-e is a more affordable alternative. Lower prices mean more affordable monthly PCP finance payments, allowing owners to benefit from the ultra-low running costs of an electric car. The Corsa-e can manage more than 220 miles between charges, which means you won't have to rely on expensive public chargers very often, and even the entry-level grade offers a good level of standard equipment. The latest Vauxhall Corsa is proving a popular car in the UK, knocking the Ford Fiesta from the top of the best-sellers chart. With uptake of the electric Corsa-e approaching one in five sales, it's a car with zero road tax that is being well received.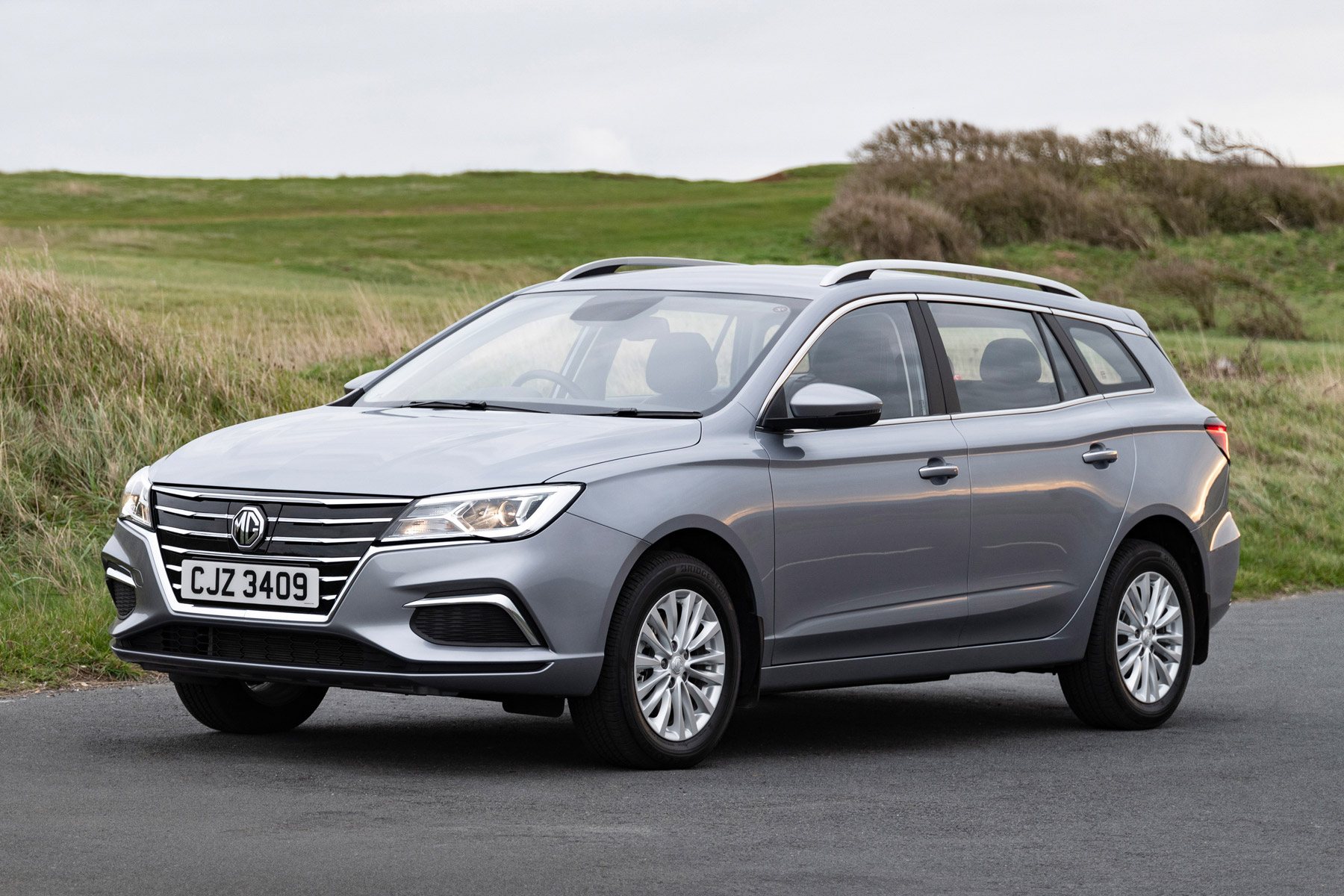 MG 5 EV
MG is earning itself a strong reputation for offering affordable and good-to-drive pure electric cars in the UK. The MG 5 EV is a family-friendly estate car with a commodious 578-litre boot and a range of up to 250 miles from its big 61.1kWh battery. And because it is a zero-emissions motor, it enjoys the advantage of zero road tax. If you use one of the commonplace 50kW public chargers, you can top up the MG5 EV to 80 percent charge in around an hour. While you wait, you can also enjoy a well-equipped interior that benefits from comprehensive touchscreen tech.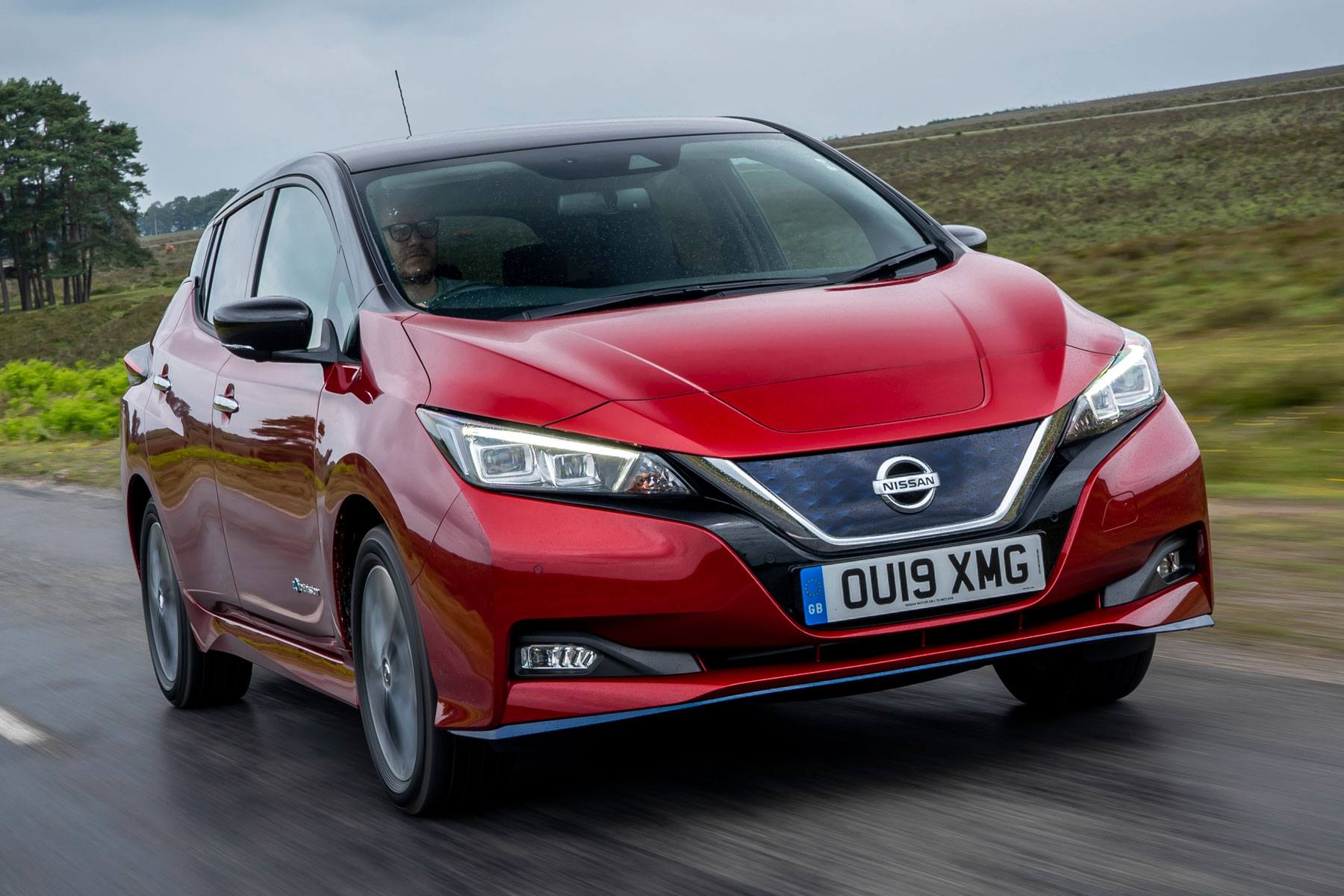 Nissan Leaf
The Nissan Leaf was the world's first mainstream electric car when it was launched more than a decade ago. It's now sold in second-generation guise with sharper styling, a more upmarket interior and better onboard tech. Choose the Leaf e+ variant and you'll enjoy almost 240 miles of electric motoring on a full charge – all while paying zero road tax thanks to the Leaf's zero-emission status. Because it is a well-known model in the UK, retained values are good. In combination with prices starting from well under £30,000, this means monthly PCP payments are competitive when compared with regular petrol or diesel cars.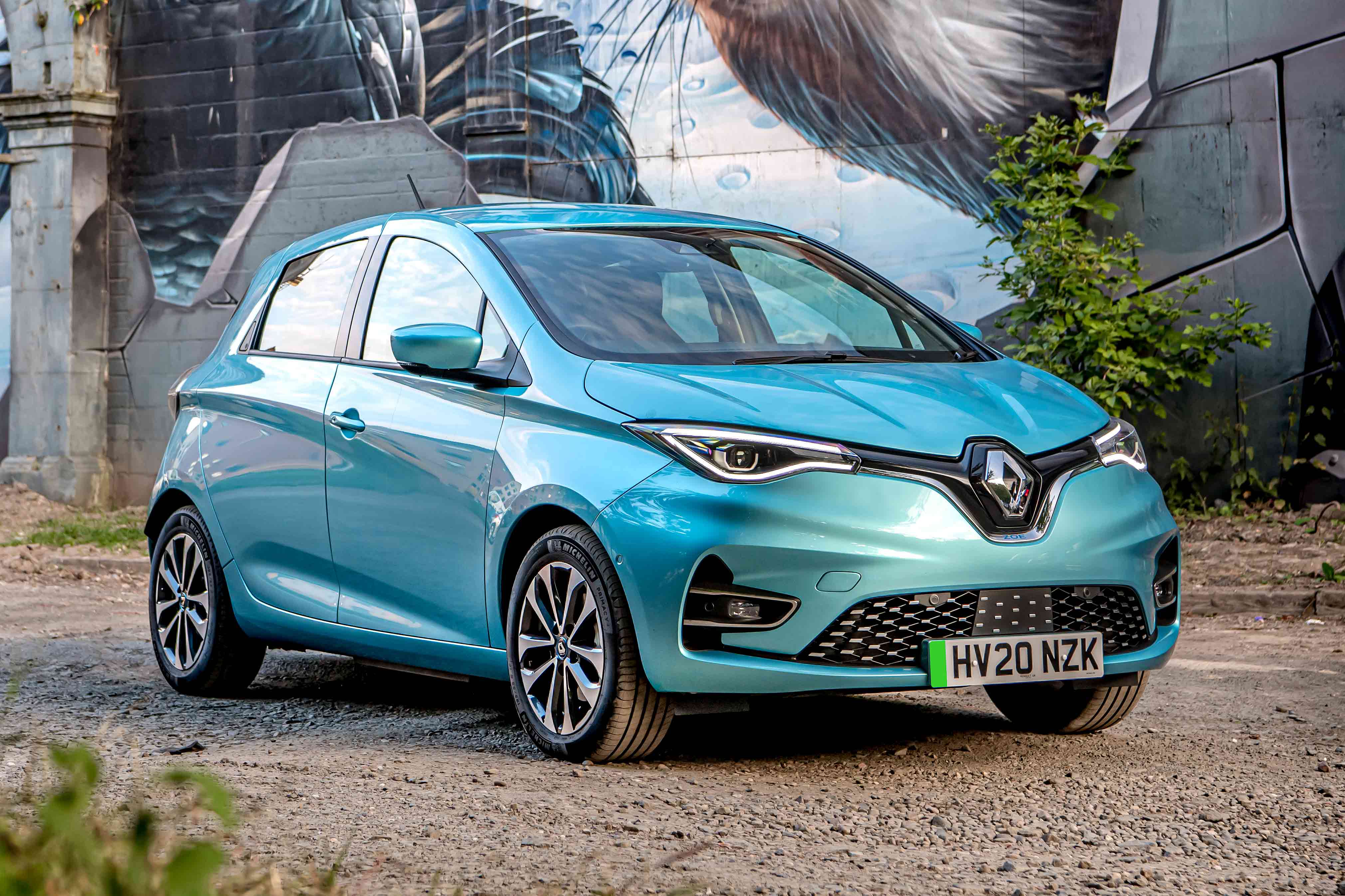 Renault Zoe
The Renault Zoe has proven to be one of the most popular electric cars in the UK. It's been on sale for years, gaining a loyal following. Renault has gradually improved the Zoe's driving range over the years, with this second-generation version offering around 240 miles between charges. Choose one with rapid-charge functionality and your time at the services will be minimised, too. The Zoe is a well-equipped five-door electric supermini, with a useful boot and decent rear-seat space. It still looks fresh, with crisp lines and smart headlamps. It's just a pity Renault has cut back on standard safety features, which has impacted on the car's Euro NCAP rating.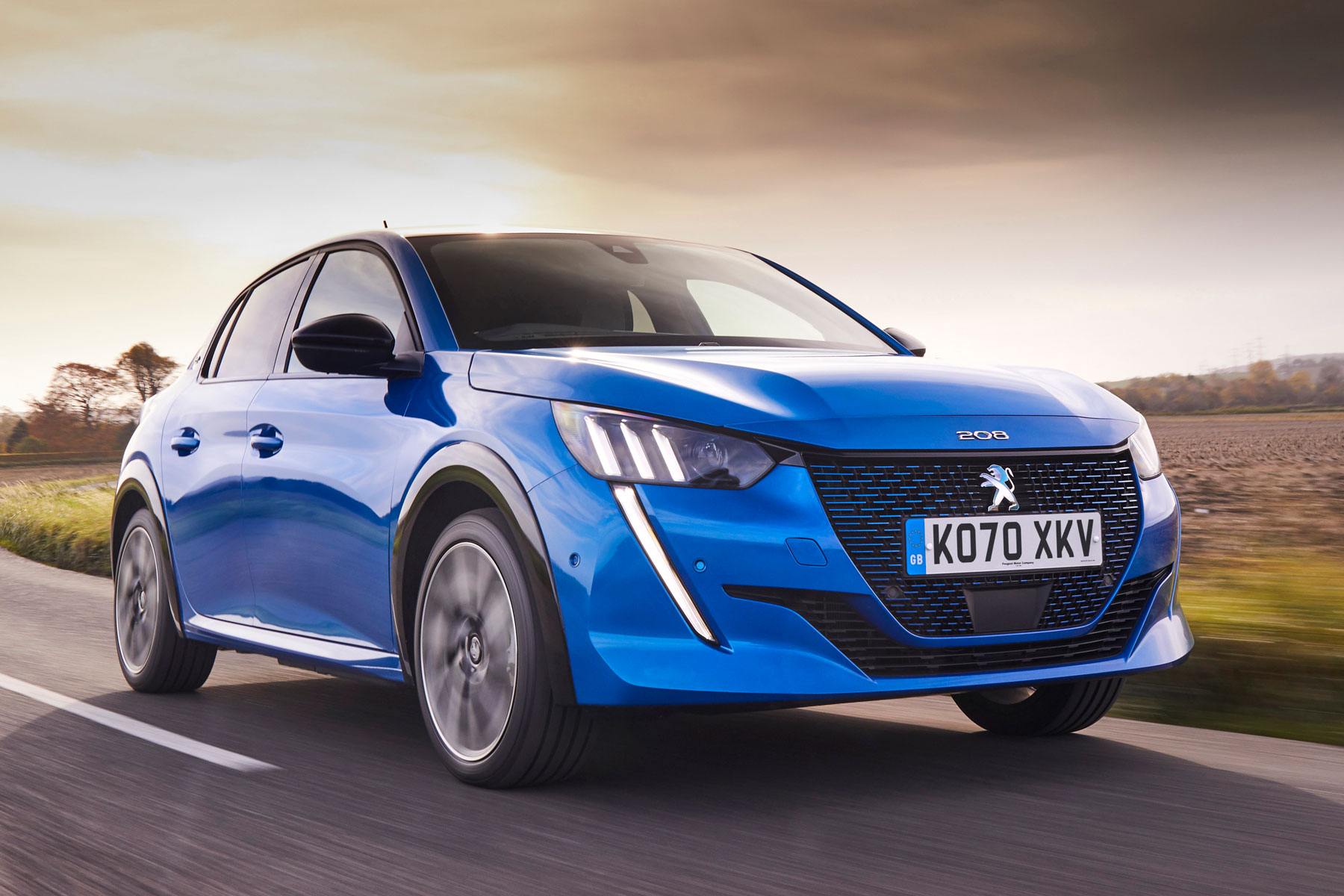 Peugeot e-208
The e-208 is the pure electric version of Peugeot's stylish 208 five-door supermini. Visually, there is little difference between the cars – the electric version has more blue detailing, but it's still hard to tell them apart at a glance. No bad thing. The interior is identical too, with Peugeot's quirky i-Cockpit layout offering a unique feel. Instead of a 1.2-litre turbo petrol engine, the e-208's electric motor and 50kWh battery provide swift performance and a driving range of up to 225 miles. And, instead of having to fork out each year for road tax, the e-208 will cost you nothing.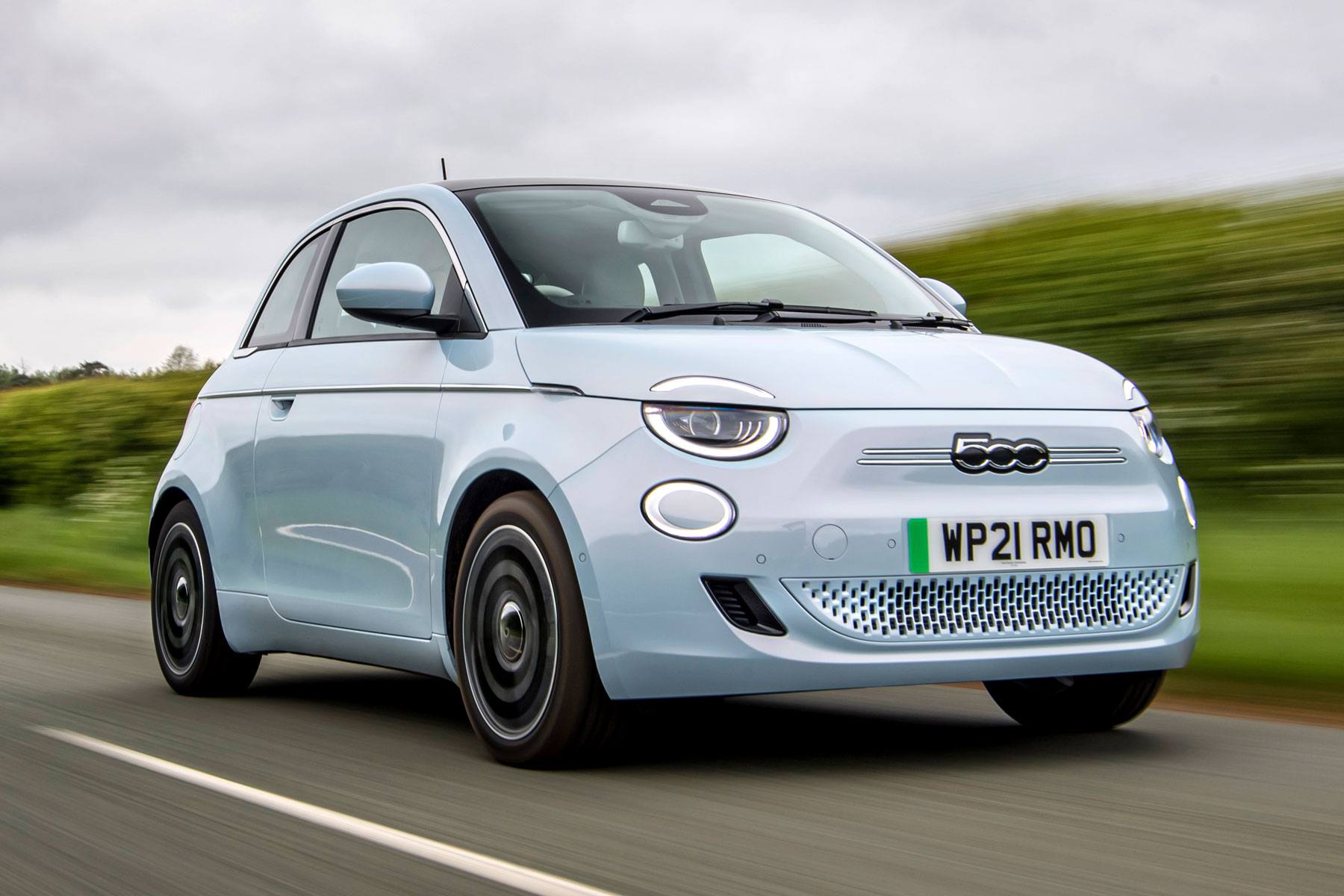 Fiat 500 Electric
A modern evolution of Fiat's famous city car, the 500 Electric has a chic and contemporary appearance. It's more sophisticated than ever, and the interior is a huge step up in terms of comfort and craftsmanship. The seats are high-set to give a good view out, and Fiat has packed in comprehensive digital displays to make life easier. The most affordable version has a 24kWh battery, for a driving range of around 110 miles. But the pricier 42kWh version will be more usable for most, courtesy of a generous 199-mile driving range. There are several different drive modes, so you can choose between the best performance and optimum EV range.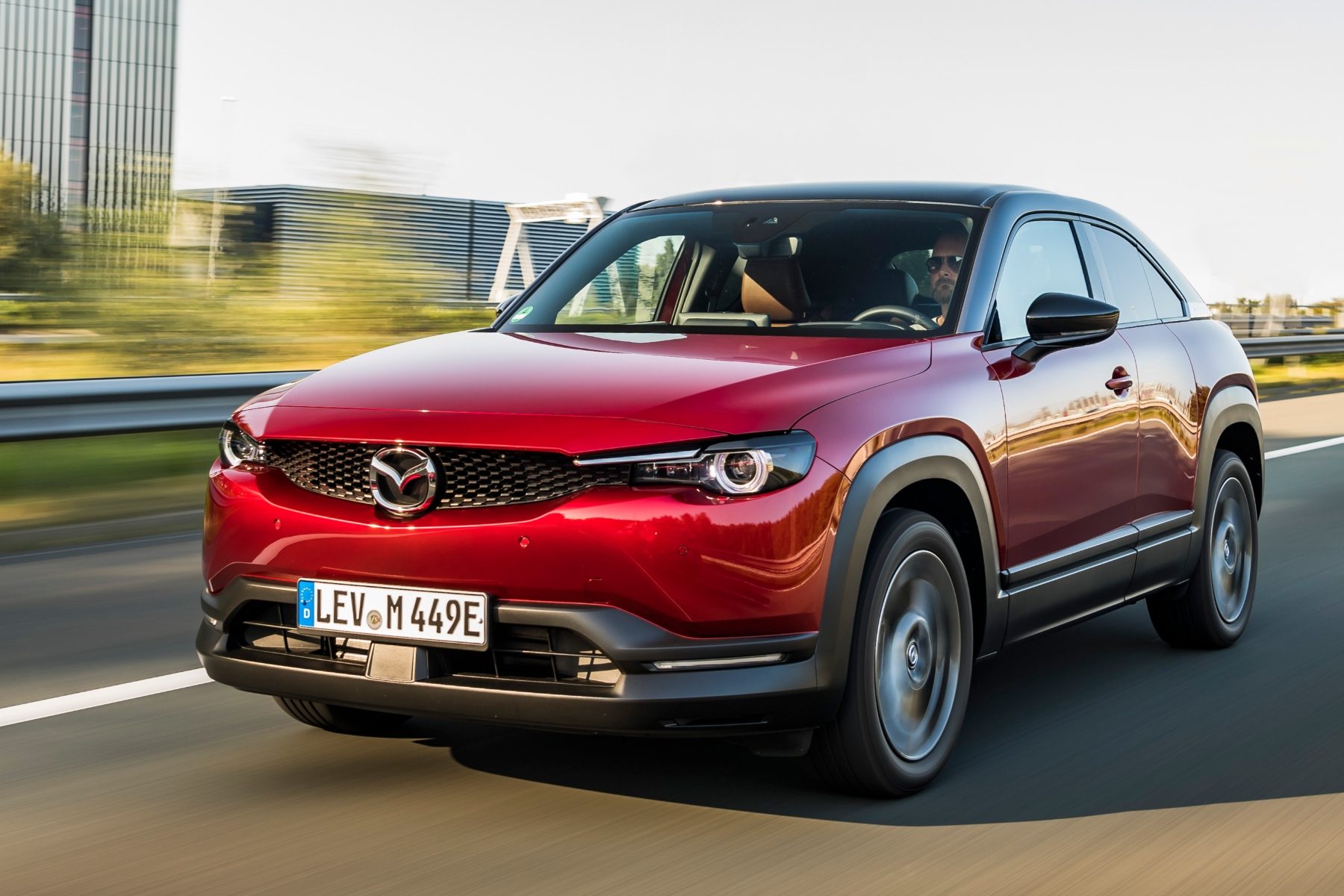 Mazda MX-30
Mazda's car with zero road tax is different to most other models in this list. It's a supermini-sized, crossover-style SUV, complete with rear-hinged back doors similar to those on the old RX-8 sports car (and indeed BMW's electric i3). Mazda also referenced the MX-5 roadster in some of the MX-30's styling details, while the interior has a high-quality look and feel. Particularly ingenious is the use of cork trim on some of the surfaces. Getting into the back is a bit awkward, and there isn't an abundance of space, but it's fine for children, while those behind the wheel will enjoy the sporty, nimble handling.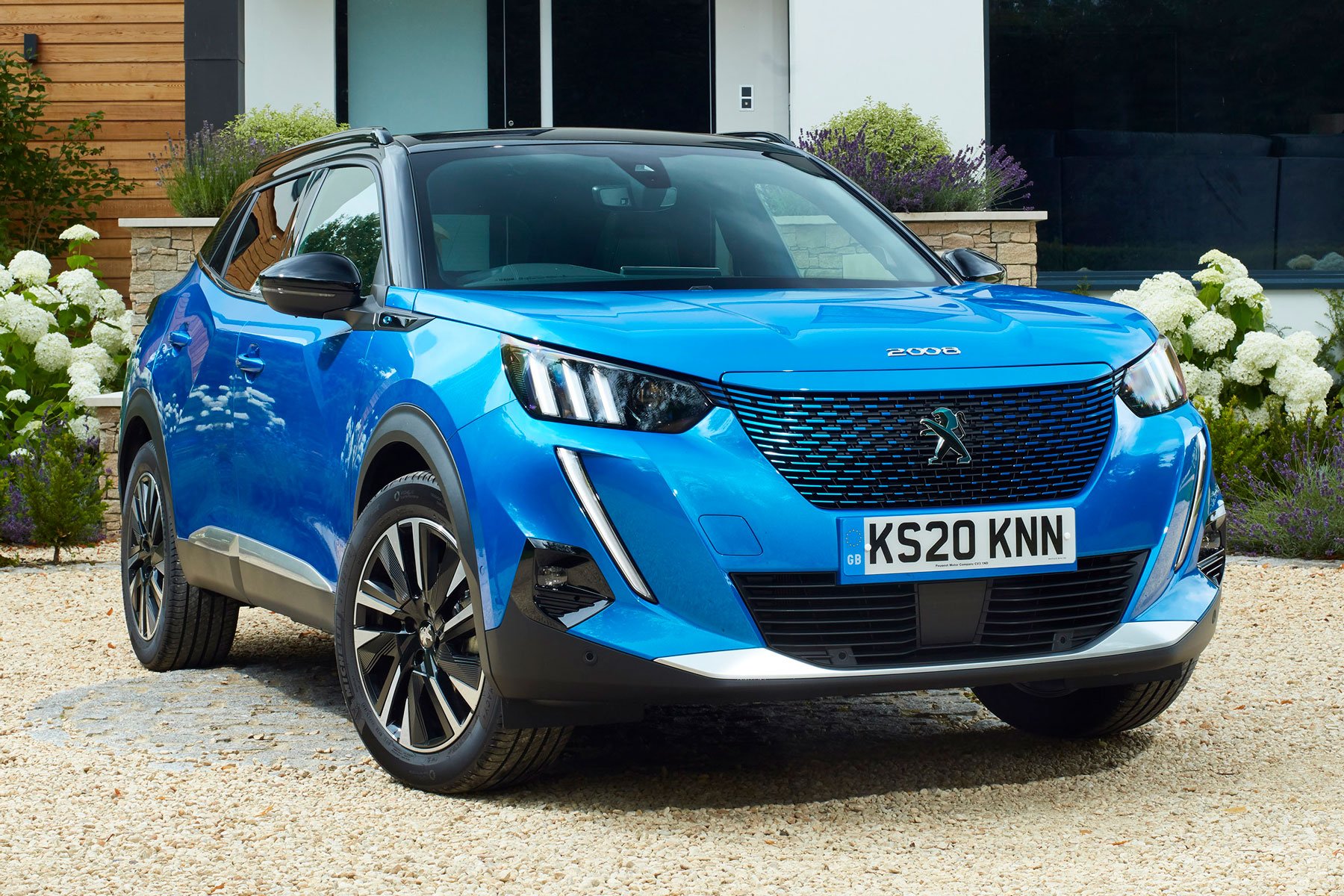 Peugeot e-2008
If the Peugeot e-208 is a little too small and conventional, the firm offers a crossover alternative: the e-2008. This too is available with regular combustion engines, and the visual differences between them and this all-electric version are minimal. Another distinctively-styled Peugeot, the e-2008 has expressive lines and a version of the i-Cockpit interior. Its tiny steering wheel and 'floating' instrument binnacle are both distinctive. Thanks to a 50kWh battery, the e-2008 has a driving range of almost 220 miles, and those onboard will appreciate the decent rear-seat space and commodious boot.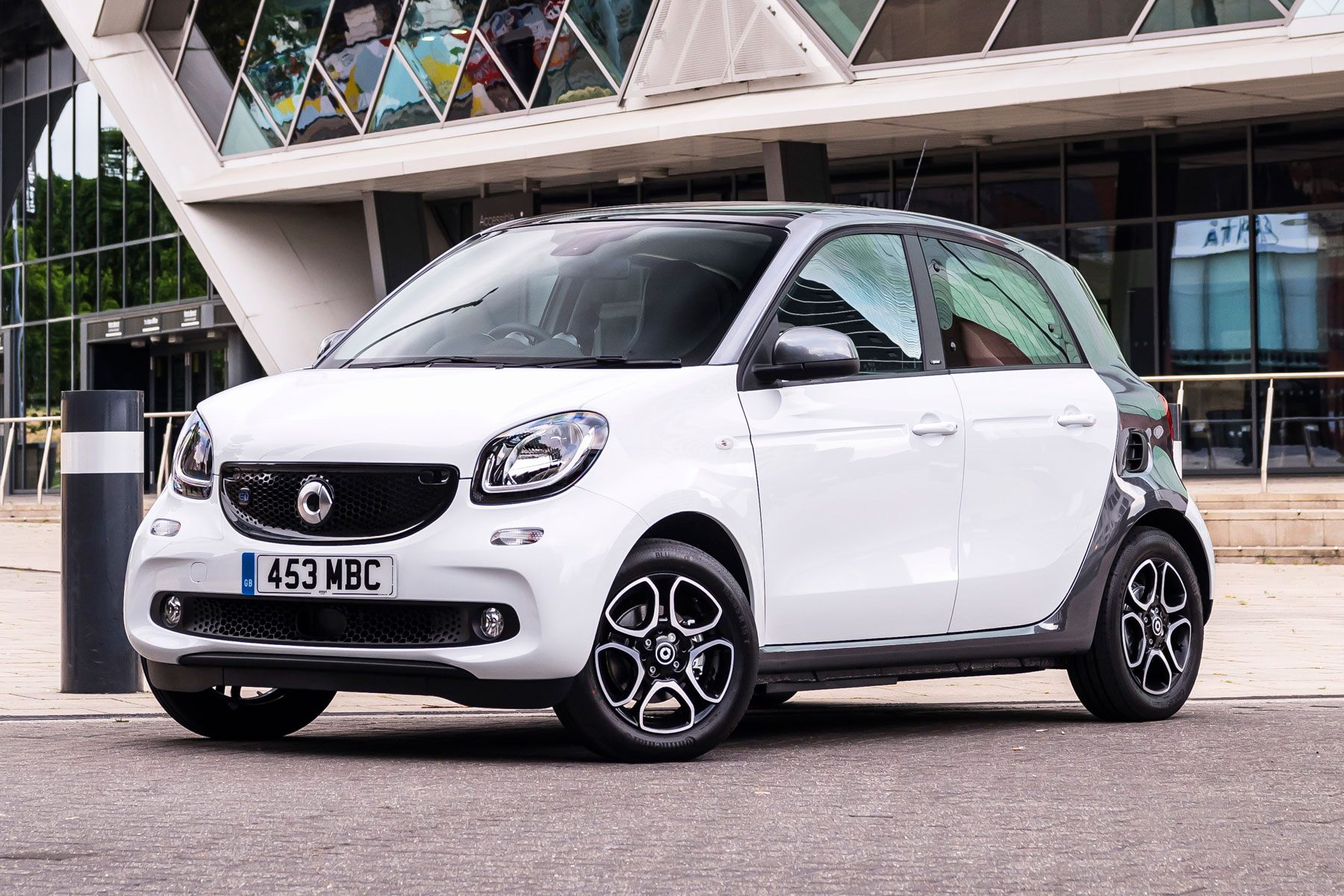 Smart EQ Forfour
The Smart EQ range includes two of the cheapest electric cars on sale in the UK. Both boast zero road tax status, but while the EQ Fortwo is brilliant in the city, thanks to its diminutive dimensions, a two-seat configuration limits its appeal for many. A better all-rounder is the four-seat EQ Forfour – and even if you're not carrying passengers in the back, folding the rear seats significantly improves load capacity (another grumble with the EQ Fortwo). Because it's so affordable, the battery is tiny, giving a driving range of just 60 miles, but this is fine if your daily commute is short. The battery also recharges quickly, so if you can plug it in often, the limited range isn't the hindrance you might think.
What is the first tax payment when you register a car?
The current VED (vehicle excise duty) road tax system, introduced in 2017, is rather confusing. Theoretically, from the second year onwards, all new petrol and diesel cars have a flat-rate £165 payment. But the first tax payment is different. This is based on CO2 emissions, with zero-emission cars paying nothing, low emission cars benefiting from cheap road tax, and high-emission cars charged a fortune. If your new car emits more than 255g/km of CO2, the first tax payment will be an eye-watering £2,365.
What happens with cars that cost more than £40,000?
For petrol- and diesel-engined cars priced at more than £40,000, an additional fee has to be paid for the first five years. This has become known as the 'expensive car tax'. It catches a lot of people out, as it requires them to pay an extra £355 a year, for five years, from the second time the vehicle is taxed. The total cost for petrol and diesel cars is £520 a year. For alternative fuel (hybrid) vehicles, it is £510.
What is an alternative fuel vehicle?
Alternative fuel vehicles are hybrids and plug-in hybrids. These get a small discount on the 'more than £40,000' tax, and are £10-a-year cheaper than petrol or diesel cars under the regular road tax regime. Crucially, zero-emission vehicles, such as electric cars, are not included in the alternative fuel category, so they continue to enjoy zero road tax status. EV owners do still have to register for road tax each year, however – they just don't have to pay anything.