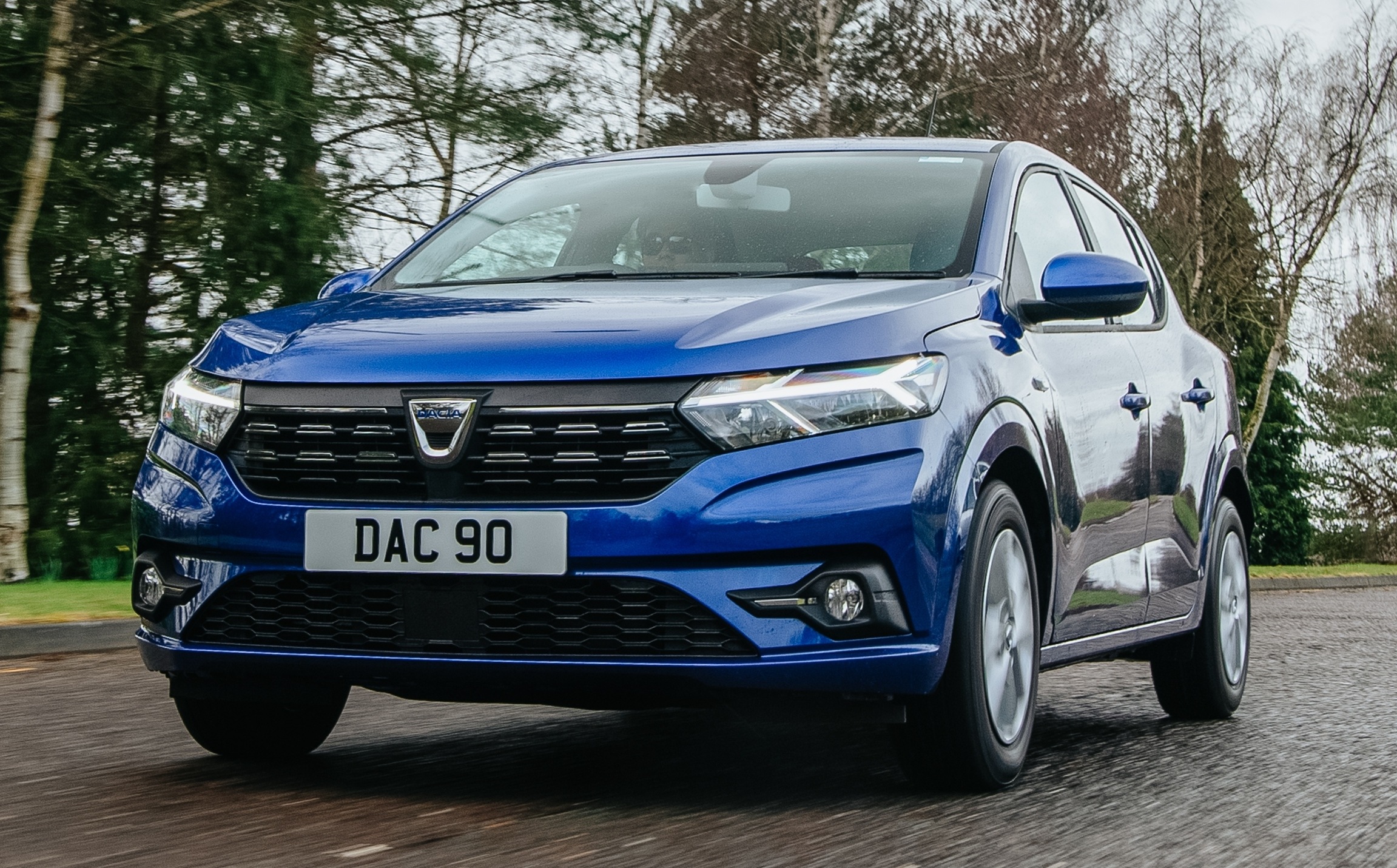 Owning a car can be expensive. If you choose a vehicle that's costly to run, you could be hit hard in the wallet.
If it isn't poor fuel consumption, it's expensive insurance bills. If it isn't pricey road tax, it's the costly surprise of an eye-watering servicing bill. And once they're out of warranty, cars that are expensive to run can also cost you plenty in terms of repairs.
It doesn't have to be like this. Focusing on the best cheap to run cars is a great way to protect your bank balance, with a dependable car that sips fuel, is painless to service and won't cost you a fortune in annual car insurance.
Add in the promise of excellent long-term reliability and the best cheap to run cars are simply some of the best cars, full-stop. Here's our pick of 10 cars that you will also enjoy (and not fret about) living with.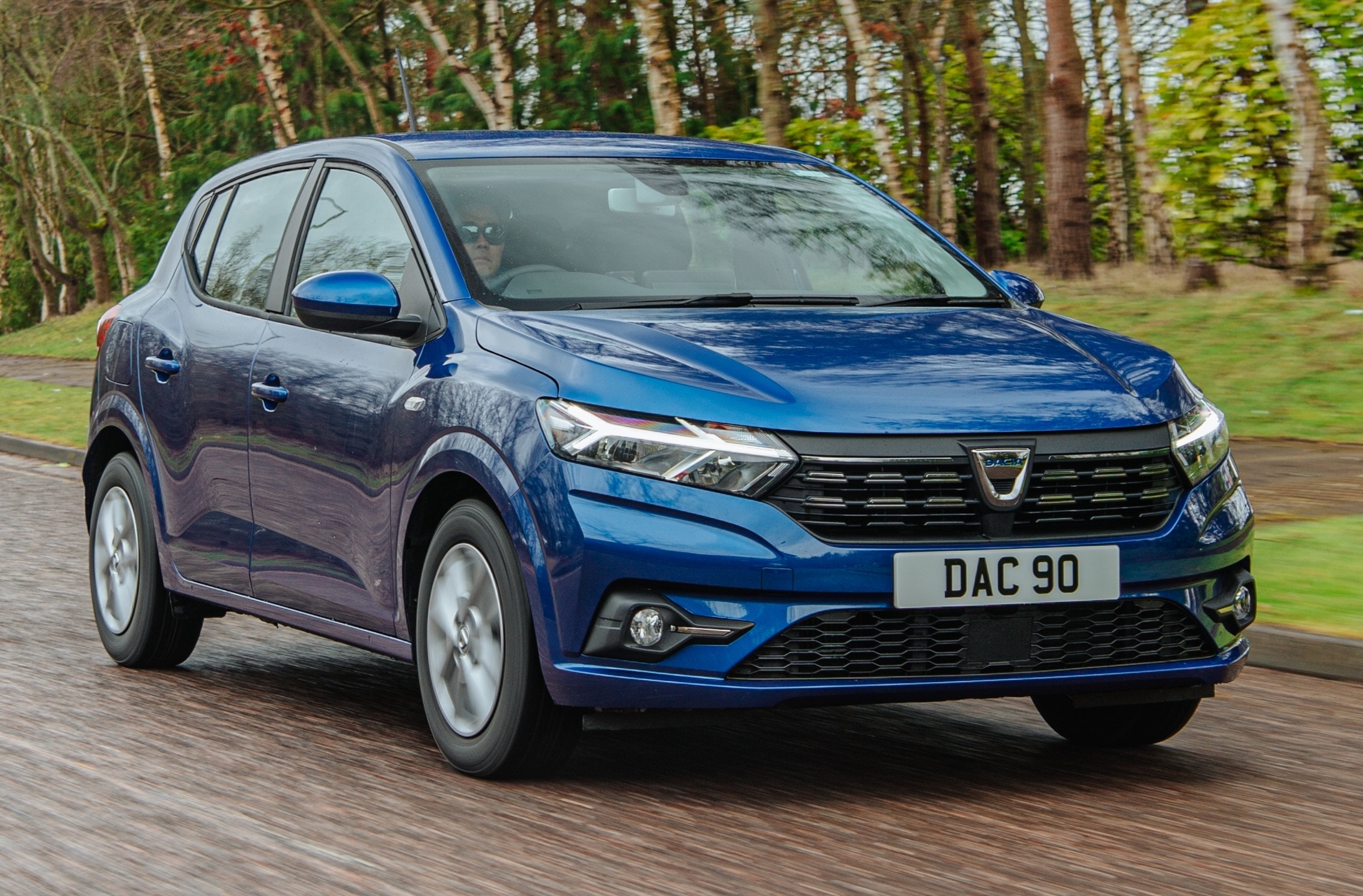 Dacia Sandero
Where else to start, but with the cheapest new car you can buy in the UK? Prices for the Dacia Sandero start from less than £14,000, buying you a well-equipped five-door supermini with plenty of space and practicality. The entry-level TCe turbocharged petrol engine is effortless and fuel-efficient, while respondents to the Honest John Satisfaction Index report the Sandero is a very reliable car to own. It's cheap to insure, cheap to service, and will be cheap in terms of monthly PCP finance payments, thanks to the low list prices and decent retained values. It's without doubt one of the best cheap to run cars you can buy.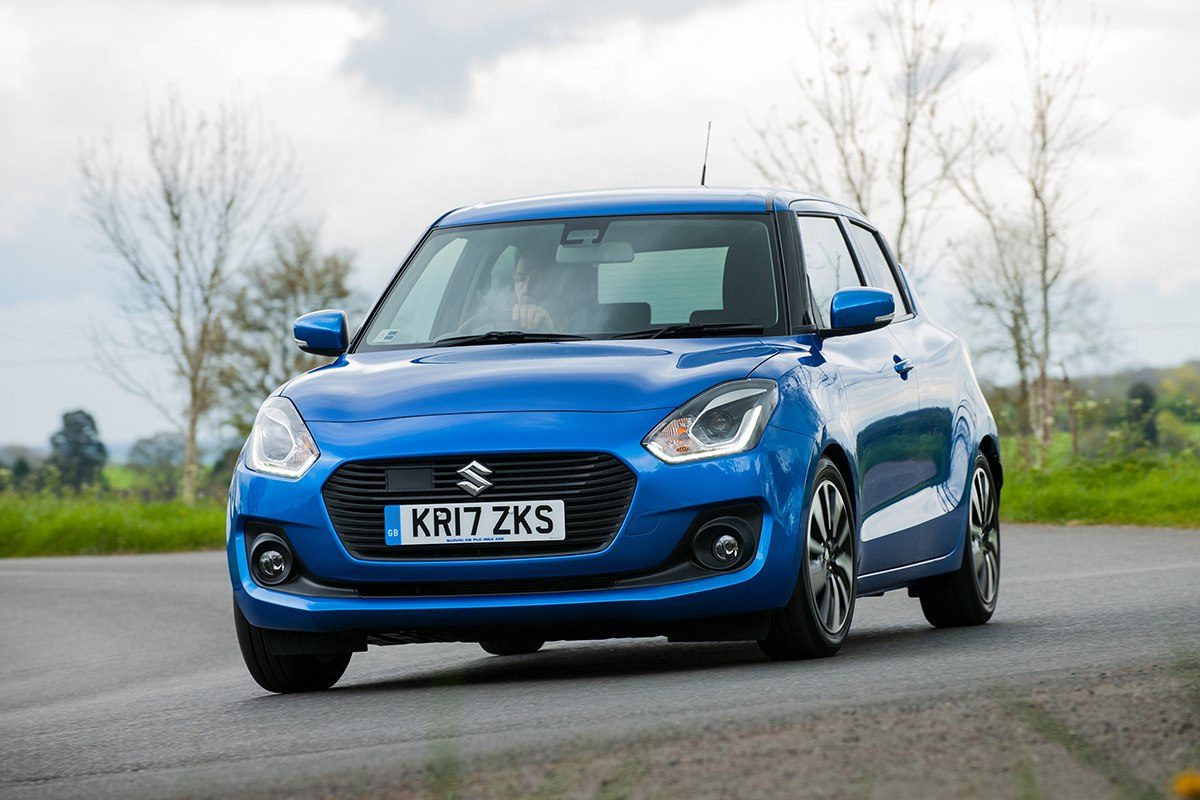 Suzuki Swift
The Suzuki Swift is another value-priced five-door supermini. It is cheap to buy outright, but also cost-effective to finance, thanks to Suzuki's regular PCP deals that open up Swift ownership to many more people than some other cars. It's a stylish machine with a smart interior, plus a 1.2-litre petrol engine with plenty of verve. The manual gearbox is a delight to use as well. Suzuki is also a brand renowned for its reliability, meaning you'll be able to own a Swift for years, safe in the knowledge you'll likely see few faults and even fewer breakdowns. It's not the cheapest car to insure, but this shouldn't be an issue for older motorists, and the many other money-saving aspects of the Swift earn it a place in our rundown of the best cheap to run cars.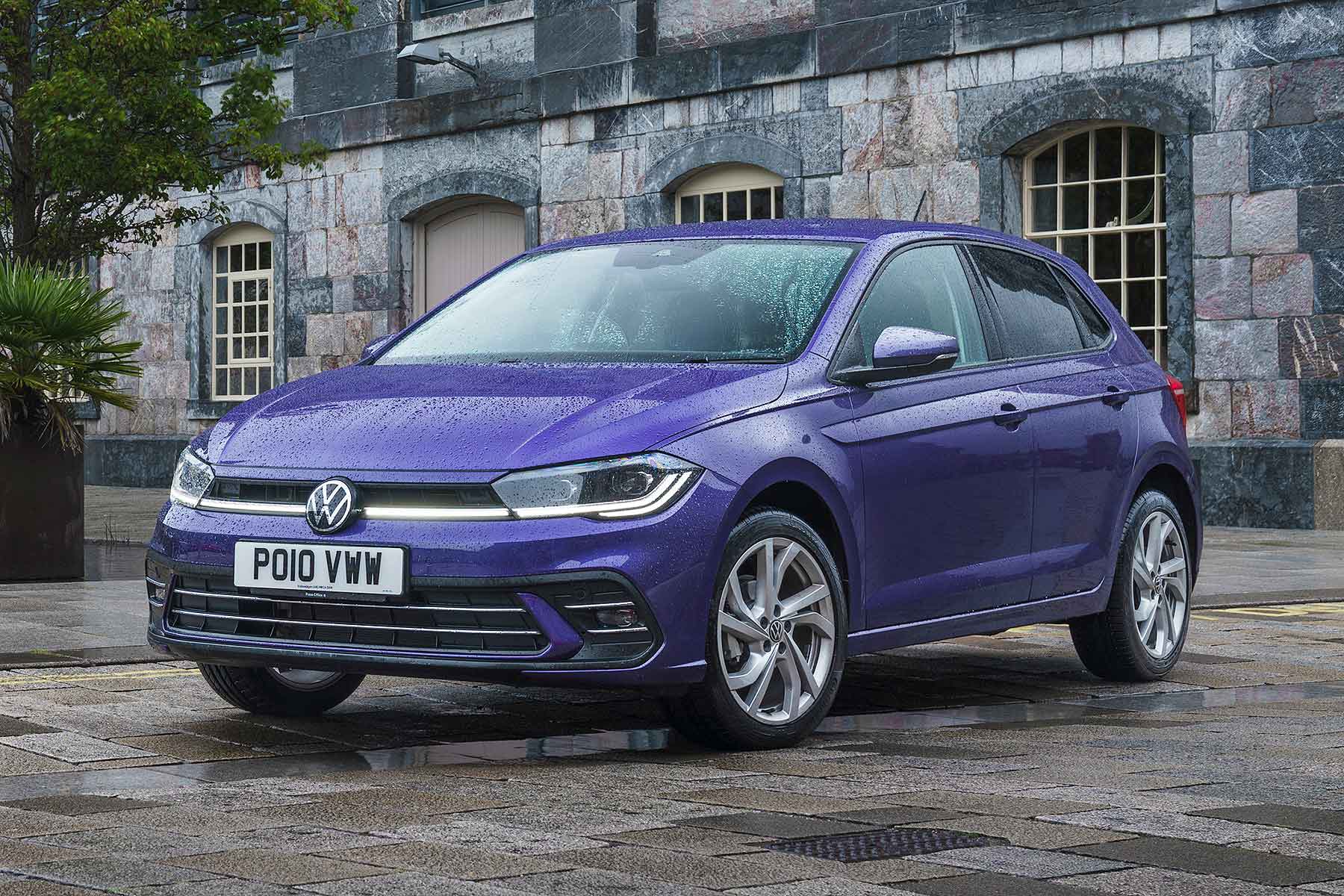 Volkswagen Polo
If you are a motorist sensitive to insurance costs, the latest Volkswagen Polo has your back. In 80hp 1.0-litre Life guise, it boasts an insurance rating as low as group 3. Given how insurance groups run from 1 to 50, this makes it one of the cheapest cars of all to cover. What's more, the 1.0 engine is fuel-efficient, and the lack of a turbo means that although press-on drivers may have to learn a little patience, they won't have to suffer rocketing fuel bills. The Polo is well-equipped, the facelifted version looks modern, and this safe and secure five-door supermini is a very reassuring long-term ownership prospect, thanks to the famous Volkswagen build quality.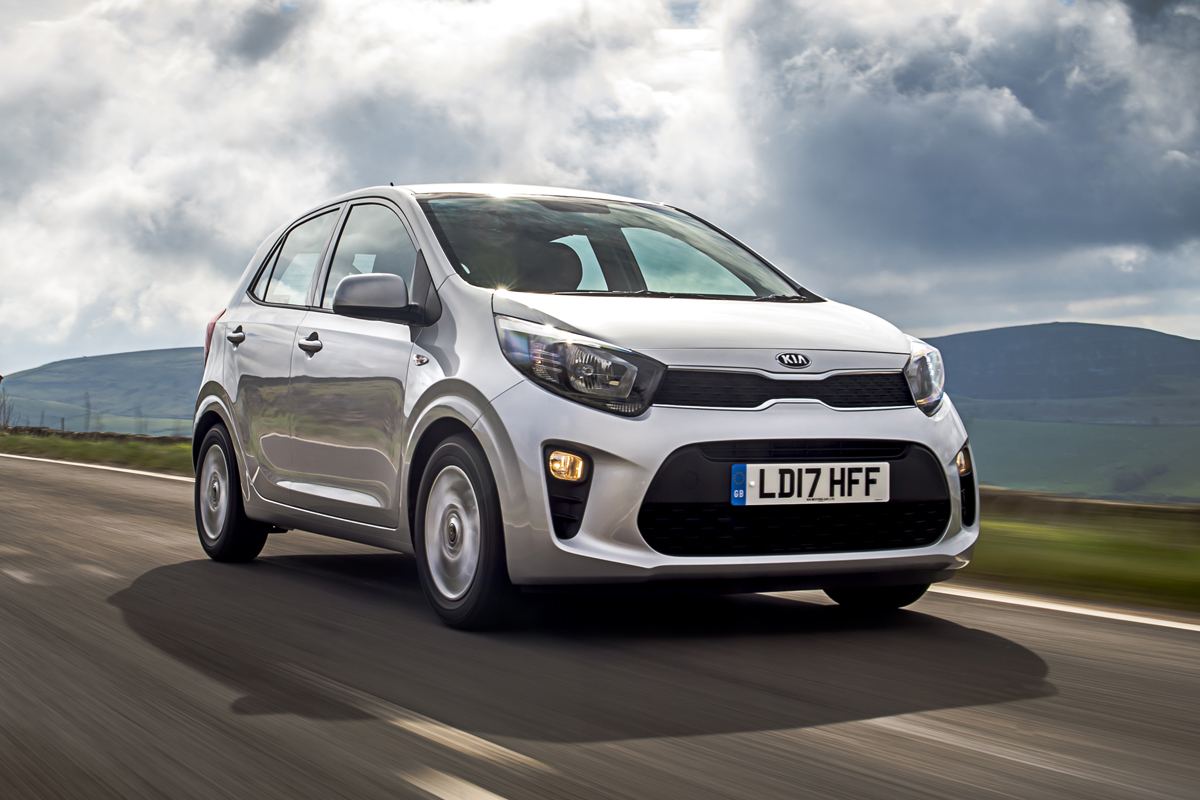 Kia Picanto
The Kia Picanto is another small car that is very cheap to insure. It undercuts even the Volkswagen Polo in terms of insurance groups, which will be great news for new drivers looking to cut their motoring costs. The city-friendly five-door also has a practical interior, with more space in the rear than you might think. Its light weight means low-powered engines still perform well, and serve up good everyday fuel economy. Equipment levels are generous, with all but the entry-level version including all of the essentials. Add in Kia's famous seven-year, 100,000-mile warranty for a cheap to run option that's likely to prove very appealing for those looking to own a car for the long-term.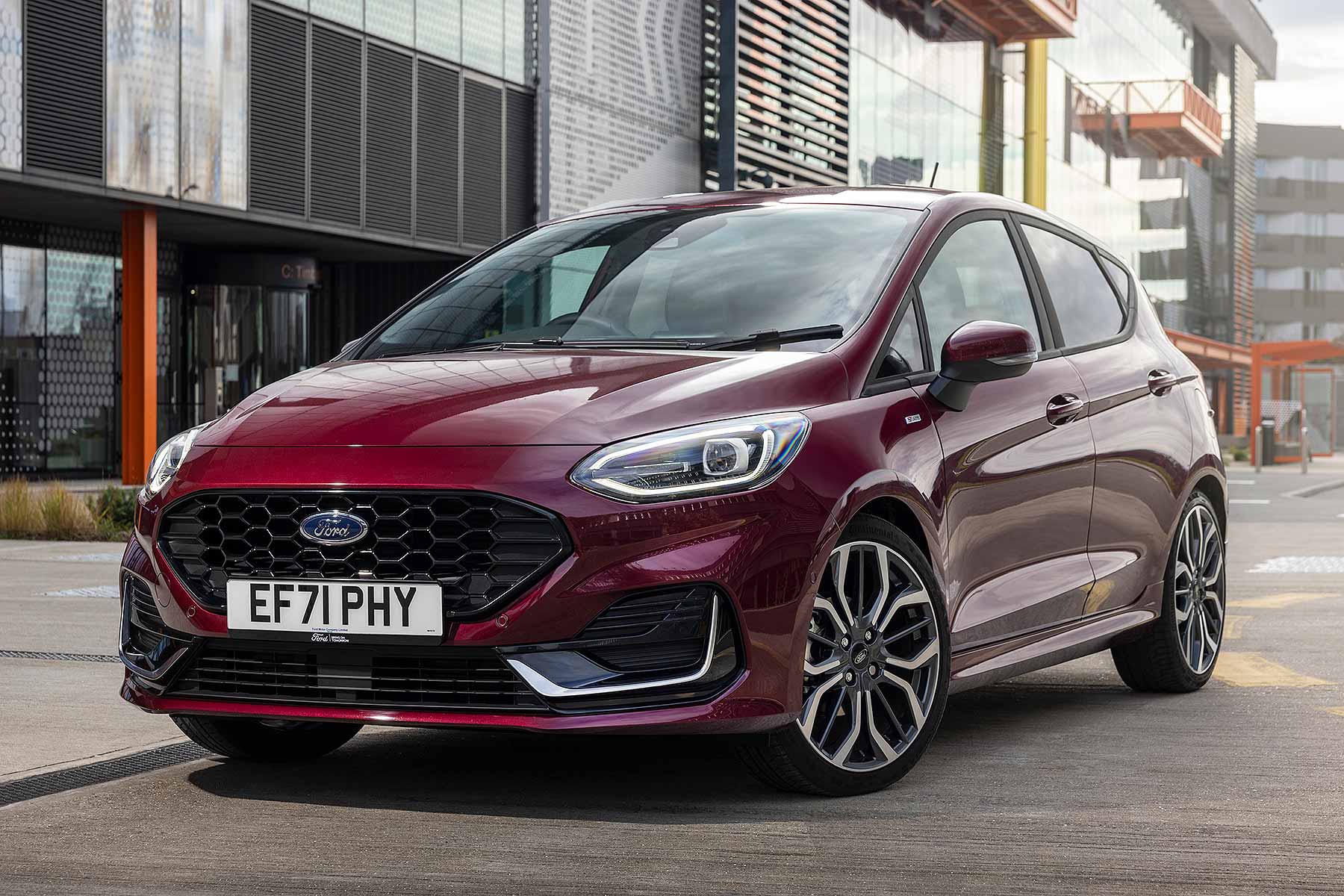 Ford Fiesta
The Ford Fiesta is a very popular choice for those seeking a cheap to run car. A long-time UK best-seller, it may have recently been knocked off its perch by the Vauxhall Corsa, but Ford will hope a timely facelift can help its familiar supermini back to the top spot. The entry-level Trend variant is a great place to start. It has a fuel-efficient 1.1-litre Ti-VCT engine, which is smooth and willing, but also offers good fuel consumption in daily driving. And because it doesn't have the power of the turbocharged 1.0-litre Ecoboost engines, insurance is cheaper as well. Factor in the vast Ford dealer network's cost-effective servicing plans for a reliable car that won't cost you a fortune to run.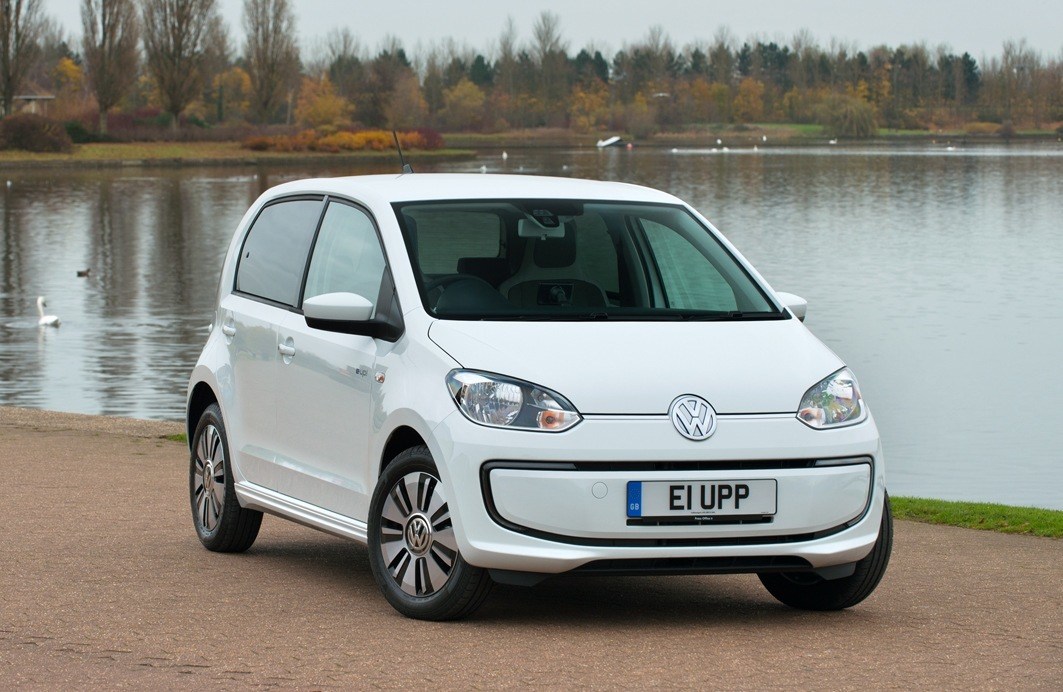 Volkswagen e-Up
Right now, electric cars are the cheapest type of car to run. That is, once you've factored in their higher purchase prices; EVs generally cost a lot more than petrol or diesel cars to buy. You can minimise the upfront premium by picking a more affordable EV, however, and the Volkswagen e-Up is one of the most compelling on sale right now. It has a driving range of almost 160 miles, which is pretty impressive for a list price below £25,000. Although this still sounds pricey compared to a petrol Up, the excellent retained values of the e-Up mean it won't cost much more on a PCP finance package. Factor in the significantly cheaper cost of electricity than petrol and you have an acclaimed and cheap to run car.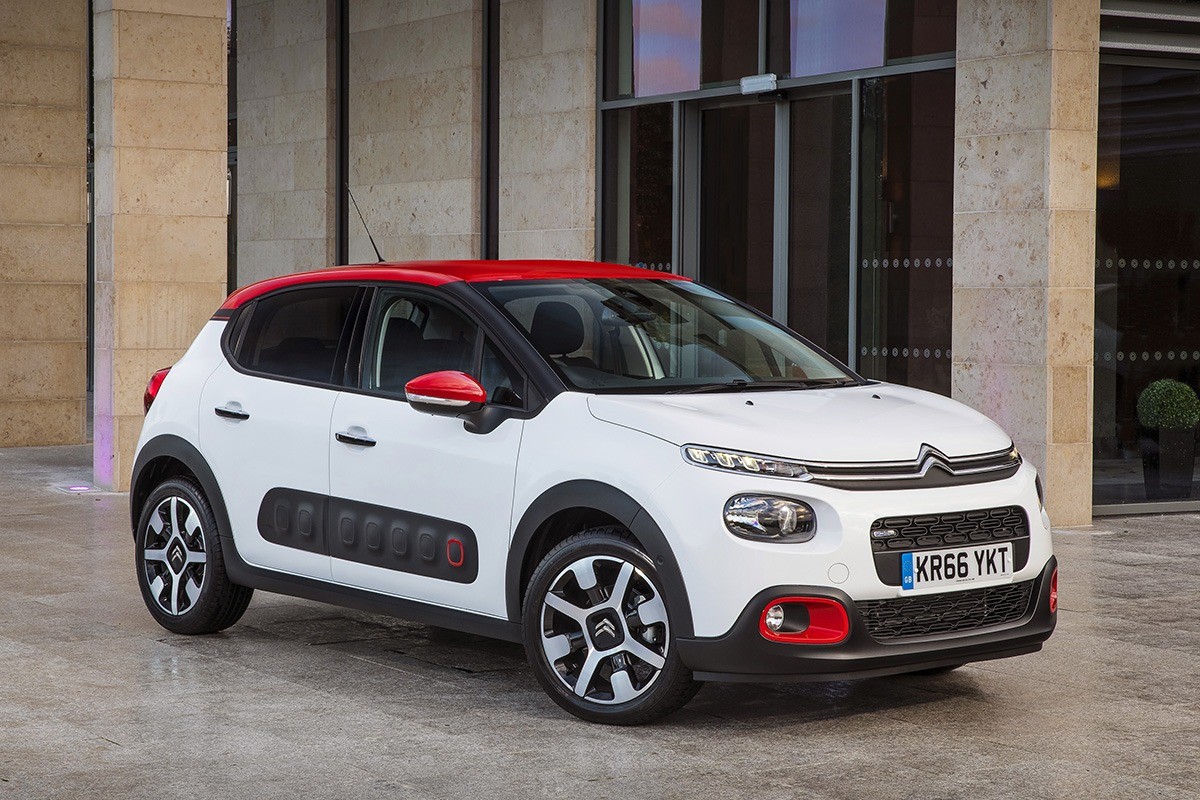 Citroen C3
Citroen has slashed the prices of new C3 superminis as the current generation approaches the final stage of its life. Despite its advancing years, this is still a neat-looking car, and the Citroen Advanced Comfort initiative means there are few small hatchbacks that ride this smoothly over bumps. Prices start from less than £13,000 for the You version, which is also very attainable in terms of monthly payments. The 1.2-litre three-cylinder engines are fuel-efficient and if you choose a lower-power version, you will be rewarded with cost-effective annual insurance premiums. The only obvious downside of the most basic C3 is its lack of air conditioning. Pick the C-Series Edition to get this as standard – and plenty more besides.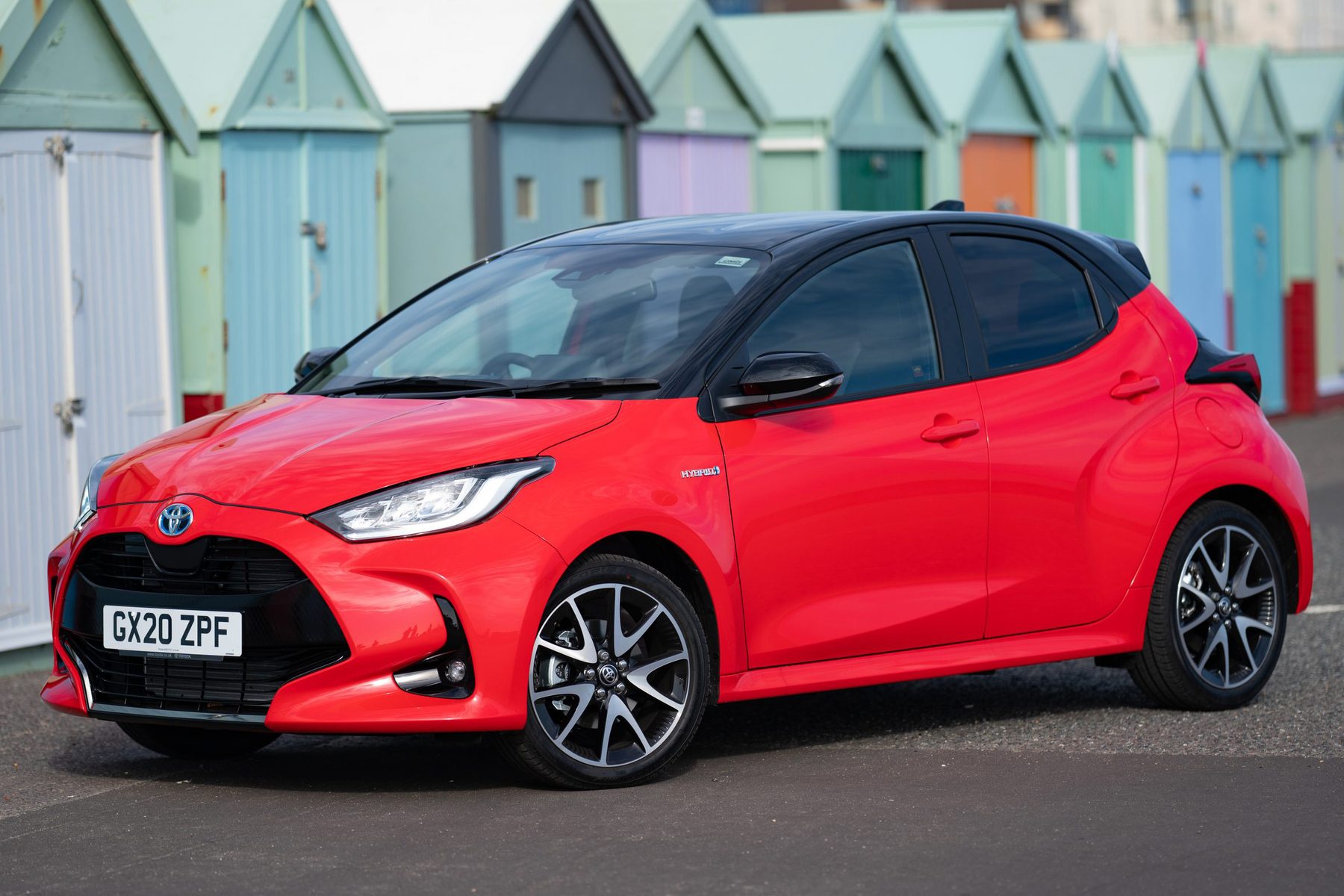 Toyota Yaris
The Toyota Yaris isn't the cheapest small car on sale, but it has an ace up its sleeve in terms of cheap to run kudos: a highly efficient petrol-electric drivetrain. The combination of an economical petrol engine and self-charging hybrid electric motor gives it the ability to often run for more than 50 percent of each journey in pure electric mode. This pays real dividends in terms of everyday fuel economy. Toyota's famous reputation for faultless reliability means breakdowns will not be a concern, and excellent build quality makes it a car built to last. Owners even get the reassurance of a 10-year warranty, provided they return to a Toyota dealer each year for routine servicing.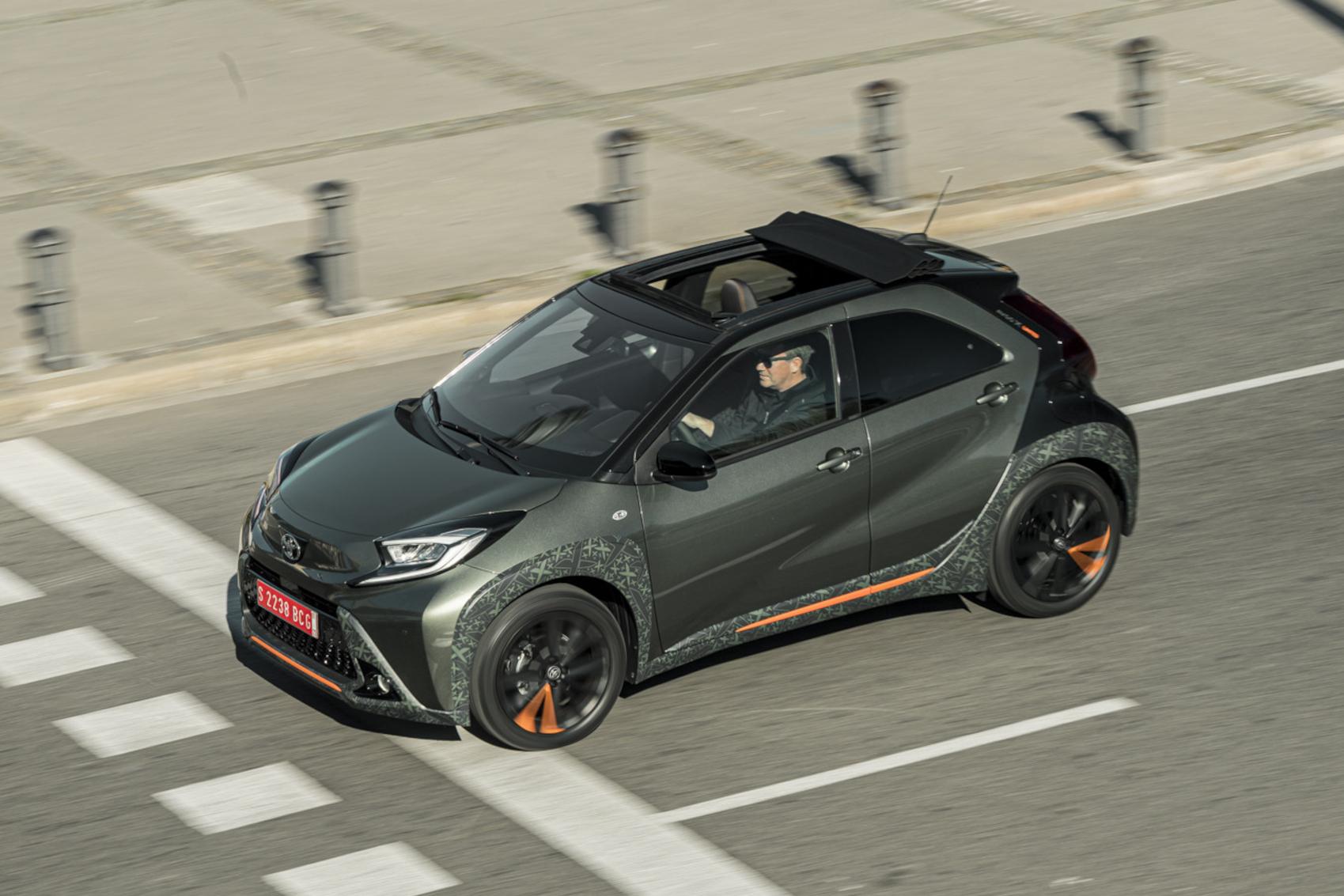 Toyota Aygo X
Perhaps you can't quite stretch to a new Toyota Yaris? Well, you're in luck – the Toyota Aygo X, a recently-launched city car, costs a good 25 percent less than the cheapest Yaris, while offering feature-worthy appeal of its own. It's not a hybrid, but the efficient petrol engine still delivers good fuel economy, and its lack of complexity helps keep insurance costs in check. It will, of course, be extremely reliable, while even the entry-level versions have a decent amount of standard equipment, including advanced safety-assist features. The new Aygo X also looks great. It's a city car with SUV-infused styling features, and is sure to turn heads once it starts to appear on UK roads.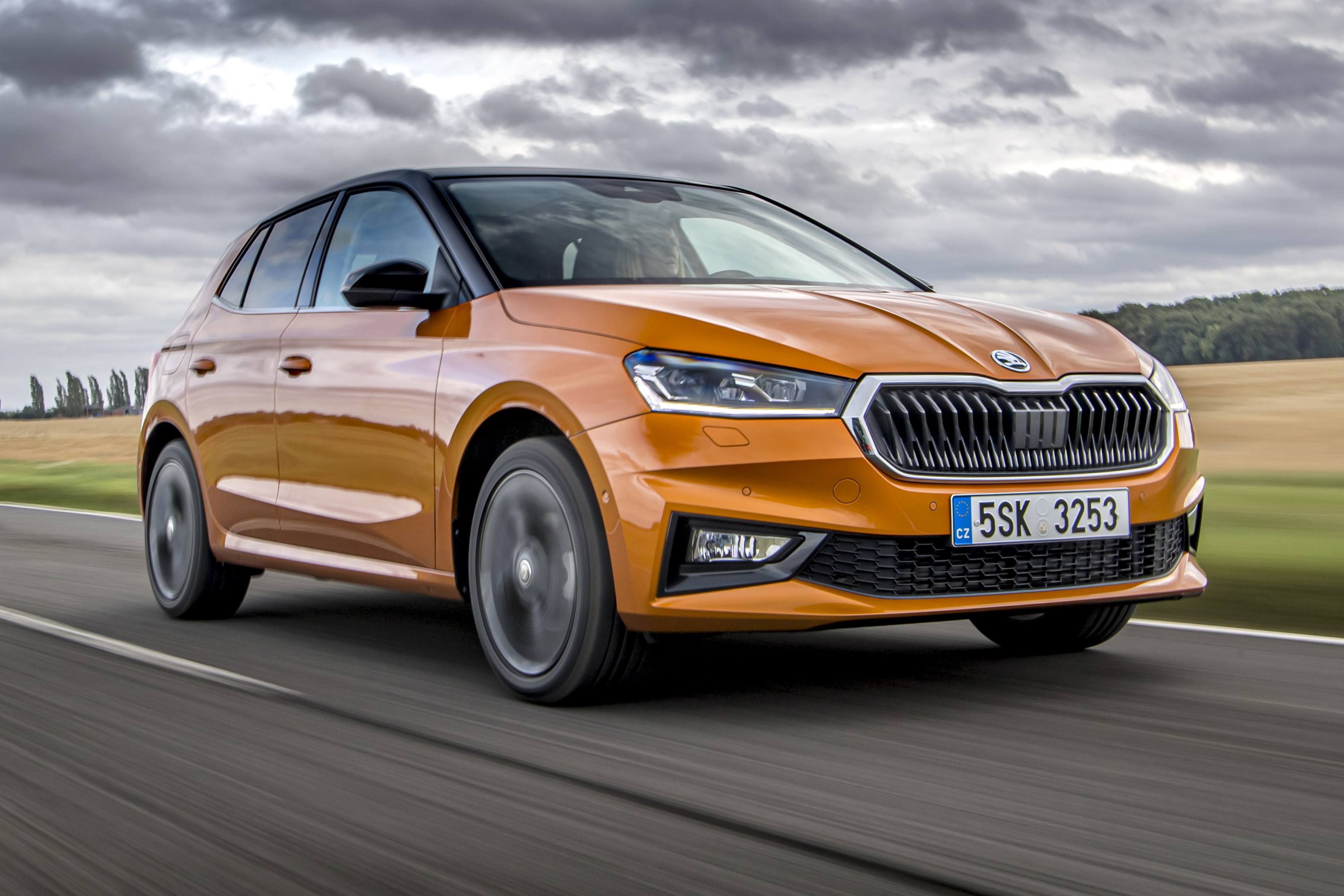 Skoda Fabia
The Skoda Fabia is the most practical and roomy supermini on sale. The latest model, which boasts crisp styling and a tactile interior, has rear-seat space more akin to a larger family hatchback. Meanwhile, boot space is literally on a par with the larger Volkswagen Golf (with 380 litres of capacity, the Golf has an advantage of just one litre). Choose a non-turbocharged Fabia MPI and you will benefit from more affordable car insurance, while good-value prices and well-judged retained values mean it won't be onerous in terms of monthly PCP finance payments. If you're seeking a spacious and cheap to run car, the Fabia certainly fits the bill.
How do you identify a cheap to run car?
There are several giveaways that should reassure you a car will be cheap to run. Low insurance groups mean it won't be prohibitively expensive when it comes to your annual renewal. Low-powered engines generally provide better everyday fuel economy – and hybrids are better still. Well-liked models with a strong following will boast good retained values, helping keep monthly finance payments under control. And, for the ultimate in low running costs, choose an electric car. Just remember they cost more to buy upfront. 
What is the biggest expense when running a car?
Fuel costs are the single biggest expense when it comes to running a car. You can save a little each year by choosing a vehicle that has a lower insurance group, while service-pack deals will minimise the cost of annual maintenance at your local dealer. Nonetheless, the heftiest day-to-day expense is putting petrol or diesel in your tank – so if you can choose a model that's more economical, you will start clocking up the savings with every mile you drive.
Are electric cars cheap to run?
Electric cars are very cheap to run. Despite price rises in the cost of electricity, it remains far cheaper per mile driven than petrol or diesel. If you are able to charge from home during off-peak hours, charging your car up will cost significantly less than filling up your tank with fuel. Electric cars also have other advantages, such as lower company car tax, free parking in certain areas, and even the ability to drive in town centres that are out-of-bounds to regular combustion cars.