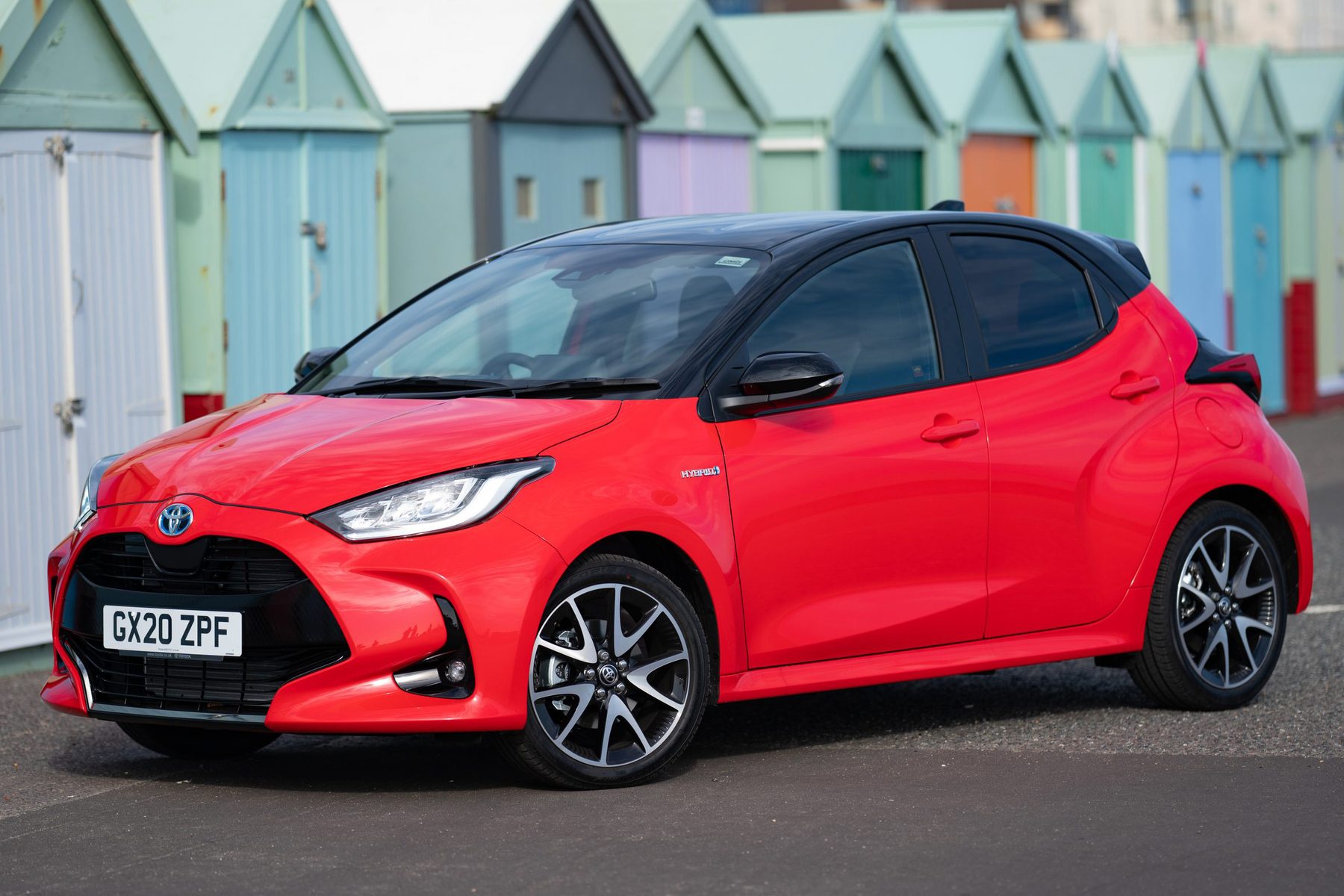 As the price of fuel edges ever-higher, the cost of every tankful becomes increasingly painful. Those who drive thirsty cars are particularly penalised by expensive fuel – and driving more economically only goes so far to save you money.
The best way to beat the fuel pump rises? Buy a more fuel-efficient car. The most economical cars sip gas rather than guzzling it, helping you save money for every mile you drive.
They also mean you can eke out more miles per tankful, cutting the amount of times you have to stop at a filling station. And, if you're anything like us, that means less temptation to spend out on crisps and chocolate bars. A win-win.
Here are 10 great cars that rank amongst the most economical machines you can buy. We've focused on petrol-powered cars, as the fuel is significantly cheaper than diesel these days, underlining the savings on offer. Impressively, every car here can return more than 60mpg.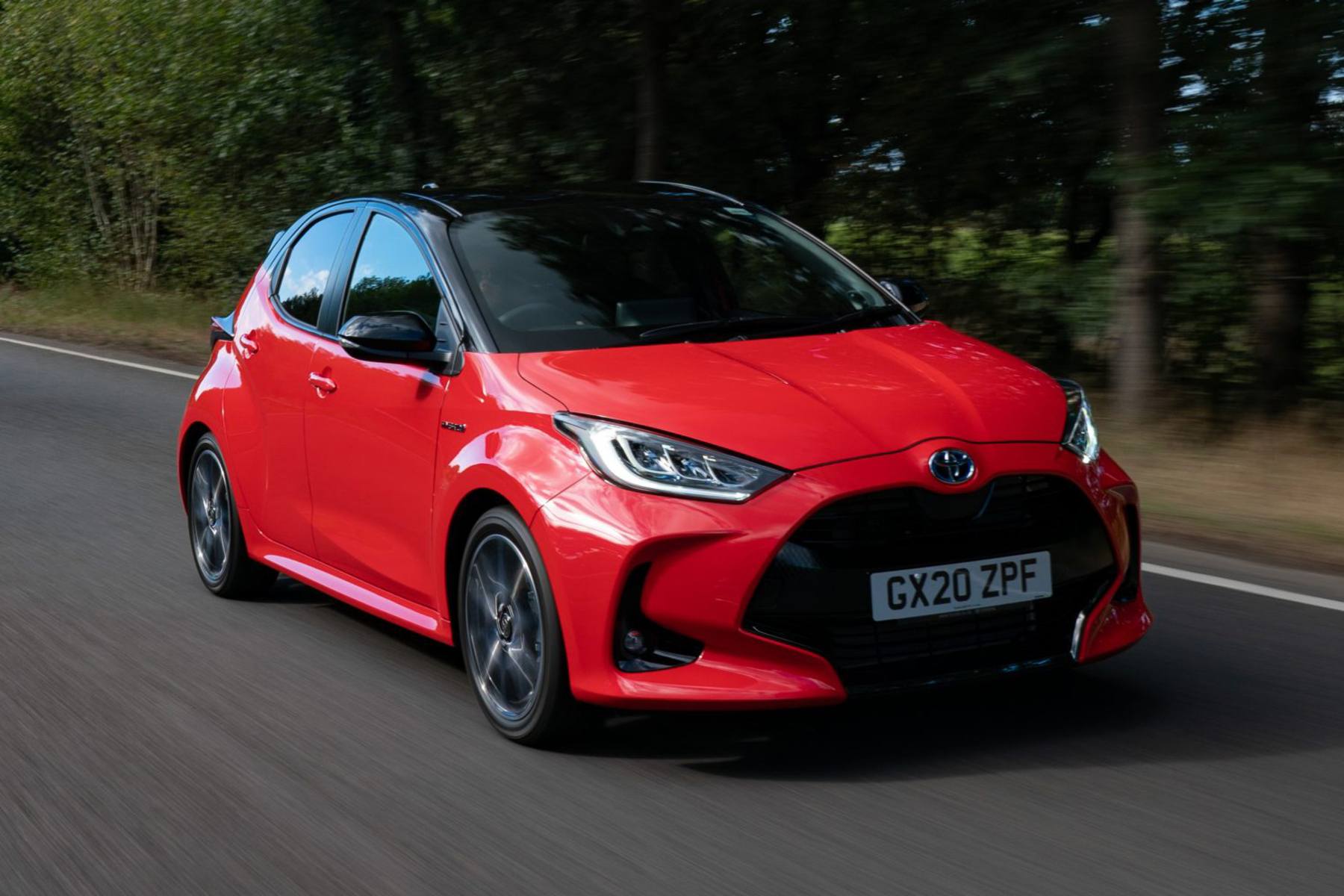 Toyota Yaris Hybrid
The Toyota Yaris Hybrid is the most economical petrol-powered car you can buy – and one of the most economical cars, full-stop. Average economy of 68.9mpg is better than almost every diesel car on sale, never mind other petrol models. The supermini-sized five-door achieves such an impressive figure courtesy of Toyota's 'self-charging' hybrid system. An electric motor supports the 1.5-litre engine and allows it to run regularly in pure electric mode – travelling far further as an EV than you might imagine. This doesn't only give great on-paper economy, but also delivers impressive real-world results during everyday driving.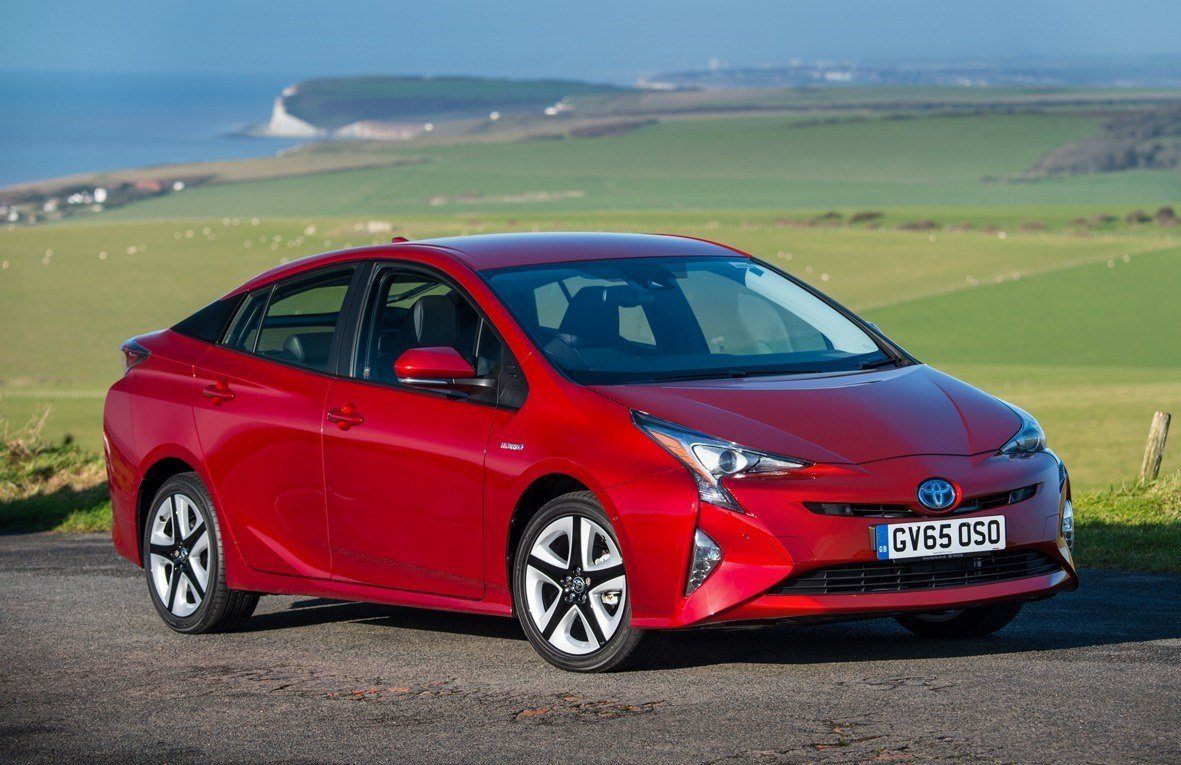 Toyota Prius
The Toyota Prius is the most famous hybrid car in the world. It is particularly popular in Japan and the US, but has a strong presence here in the UK as well. A family-sized car, this latest iteration of the Prius continues the distinctive styling features of earlier models, with the focus, as always, on wind-cheating aerodynamic efficiency. The Prius is a very economical car in day-to-day driving, returning good MPG figures even at motorway speeds. In town, the 1.8-litre petrol-electric hybrid setup offers a good amount of pure EV driving, while the futuristic interior makes it feel different from the norm.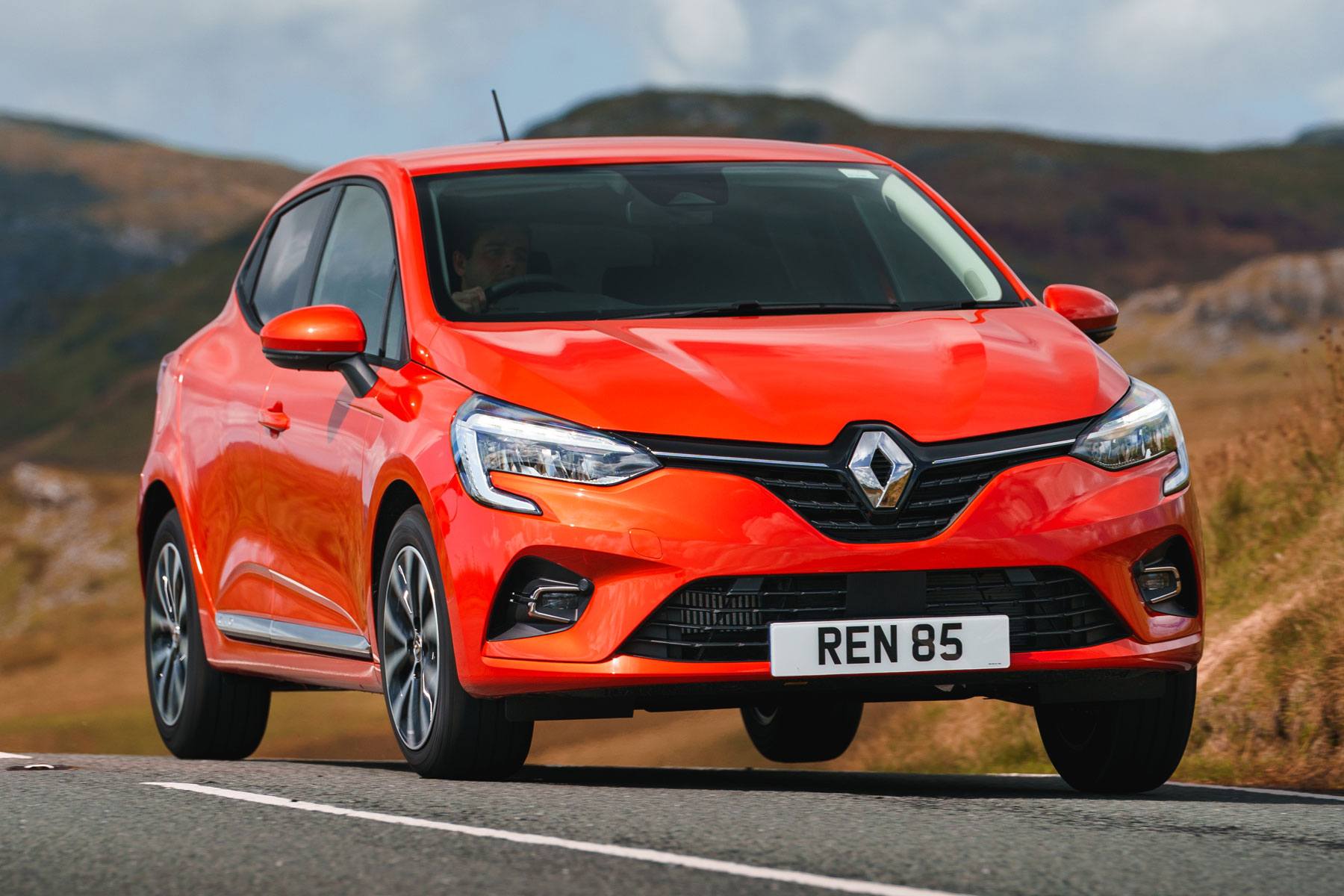 Renault Clio E-Tech 145
Renault's electrified hybrid engine tech is called E-Tech. You can get plug-in hybrid versions of larger models, but the Clio supermini is solely offered in 'self-charging' E-Tech hybrid guise. It pairs a very clever automatic gearbox (inspired by the firm's work in Formula 1 racing) with an electric motor and fuel-efficient 1.6-litre engine. The system produces an impressive total power output of 145hp, yet also returns 65.7mpg in the official test. It's good in real-world use as well, while the automatic gearbox helps make it easy to drive. We like the chic good looks of the latest Clio, and Renault has recently boosted standard equipment. There is now a generous level of features even on the entry-level version.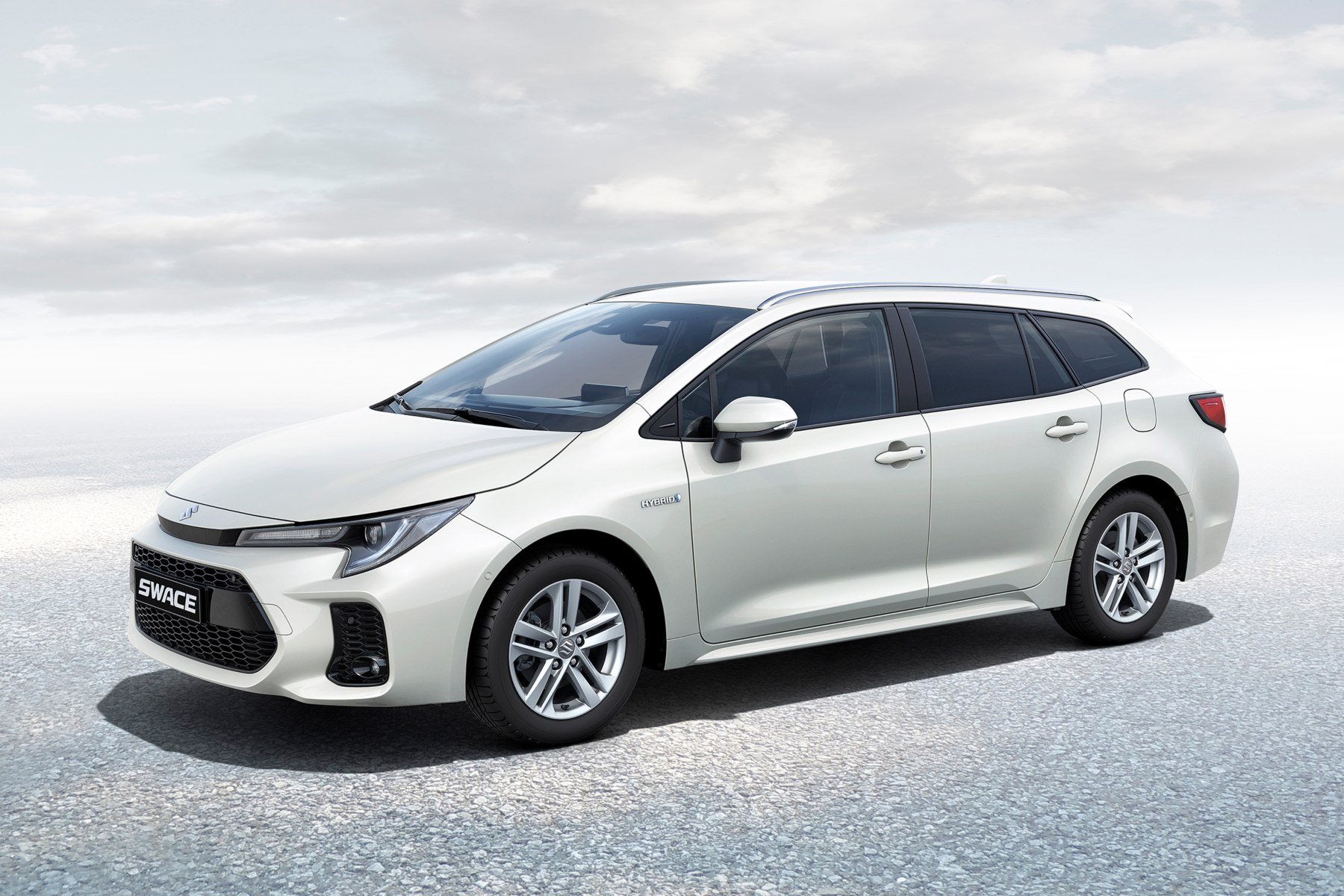 Suzuki Swace
The Suzuki Swace is the car otherwise known as the Toyota Corolla Touring Sports. It is a family-sized estate, which has been rebranded as a Suzuki to help the firm improve the average fuel economy and CO2 emissions of its range. The Swace does this to an impressive degree, thanks to an impressive figure of 64.2mpg. As the self-charging Toyota hybrid system allows a good amount of pure EV running, owners should have no trouble seeing well over 50mpg even in everyday driving. The fact it has such a roomy load bay, plus a practical and tech-packed cabin, further adds to the appeal of this well-rounded Suzuki.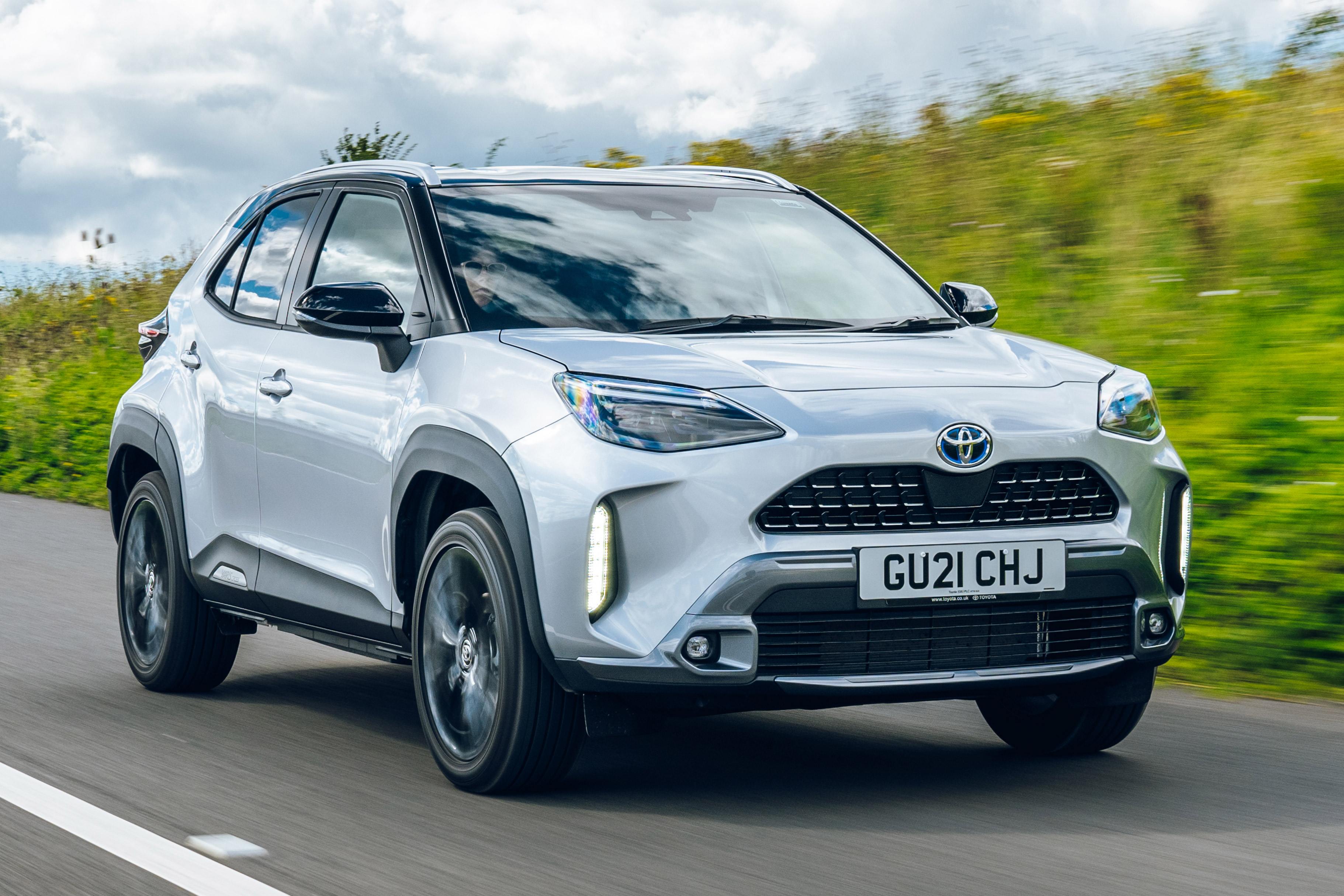 Toyota Yaris Cross
The Toyota Yaris Cross is the small SUV alternative to the Yaris supermini featured above. It uses the same highly-efficient 1.5-litre petrol engine, CVT automatic gearbox and electric motor, giving a similar degree of pure electric running, sometimes even at higher speeds if you take things gently. As it's a heavier and less aerodynamic car than the regular Yaris, the Cross can't quite achieve the same fuel economy. However, we don't think an average of 64.2mpg is all that bad. It's the most fuel-efficient small SUV you can buy, which, given the popularity of such vehicles, will help thousands of motorists cut their fuel bills with a more economical car.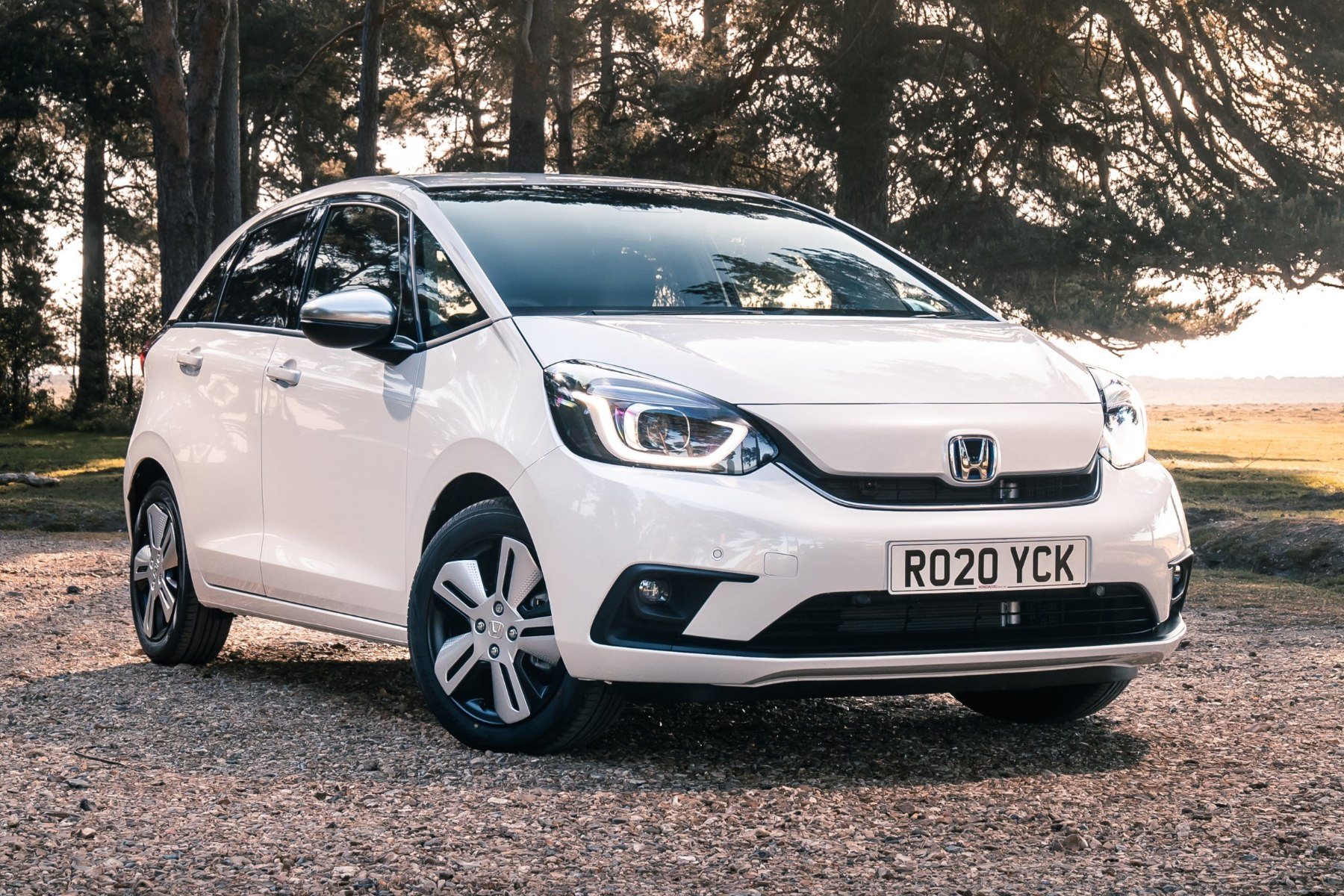 Honda Jazz
The Honda Jazz is a five-door supermini rival for the Toyota Yaris. Like its fellow Japanese supermini, it uses a hybrid drivetrain; the Honda dual-motor setup is incredibly clever and allows the engine to be shut down even at motorway speeds. The extra electric-assisted boost it gives away from the line makes the Jazz feel nippy and eager to drive, and there's little to grumble about with average economy of 62.8mpg. Where the Jazz really stands out is in terms of space-efficiency. Its boxy profile delivers a really impressive amount of rear-seat space, with lots of legroom and headroom – even for adults. The boot isn't bad either, and if you need extra practicality, the rear 'Magic Seats' flip up to create a full-height load space behind the front seats.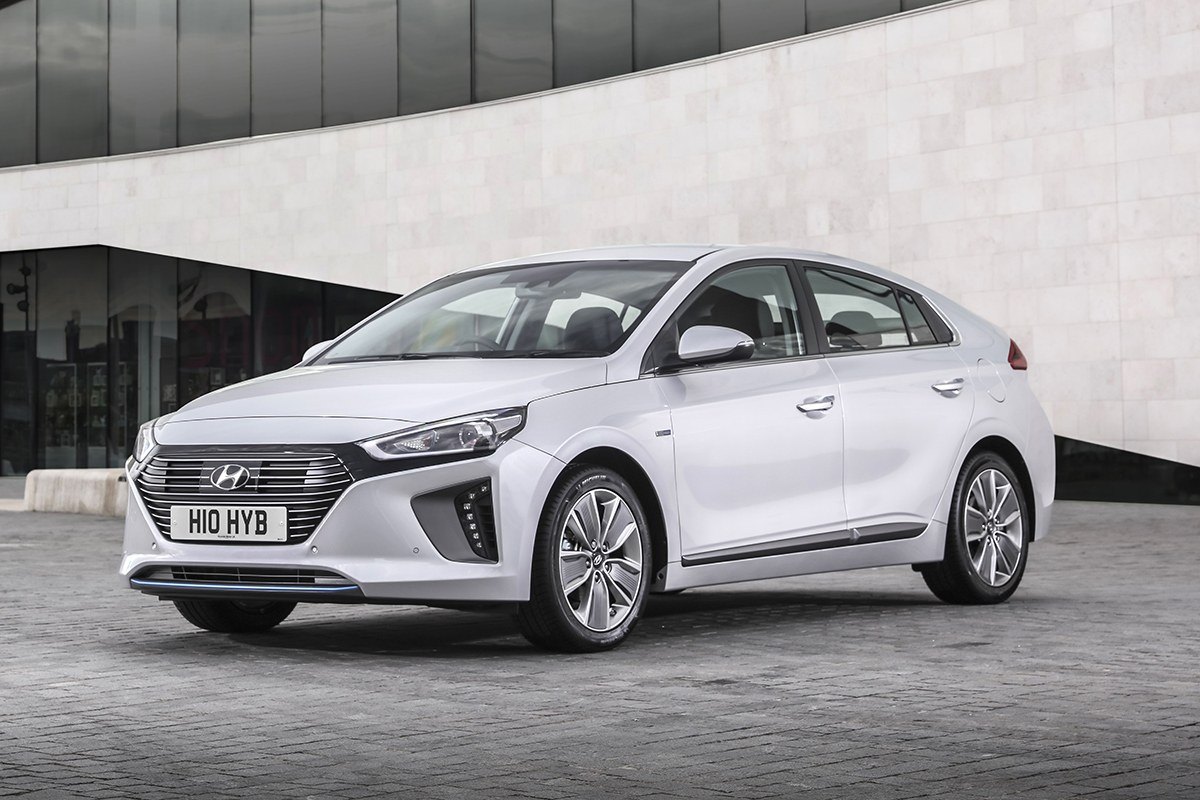 Hyundai Ioniq
The Hyundai Ioniq is a five-door family hatchback created to take on the Toyota Prius. Like the more famous hybrid, the Ioniq has an extremely aerodynamic body, which slips through the air to reduce drag at higher speeds. Factor in its petrol-electric hybrid drivetrain and you have a very economical car in all types of driving, from city-centre crawls to 70mph blasts down the motorway. Officially, Hyundai quotes average economy of 62.8mpg, and most Ioniq owners have little trouble achieving impressive figures of their own during daily driving. You can also get a plug-in hybrid version of the Ioniq, along with a pure electric version.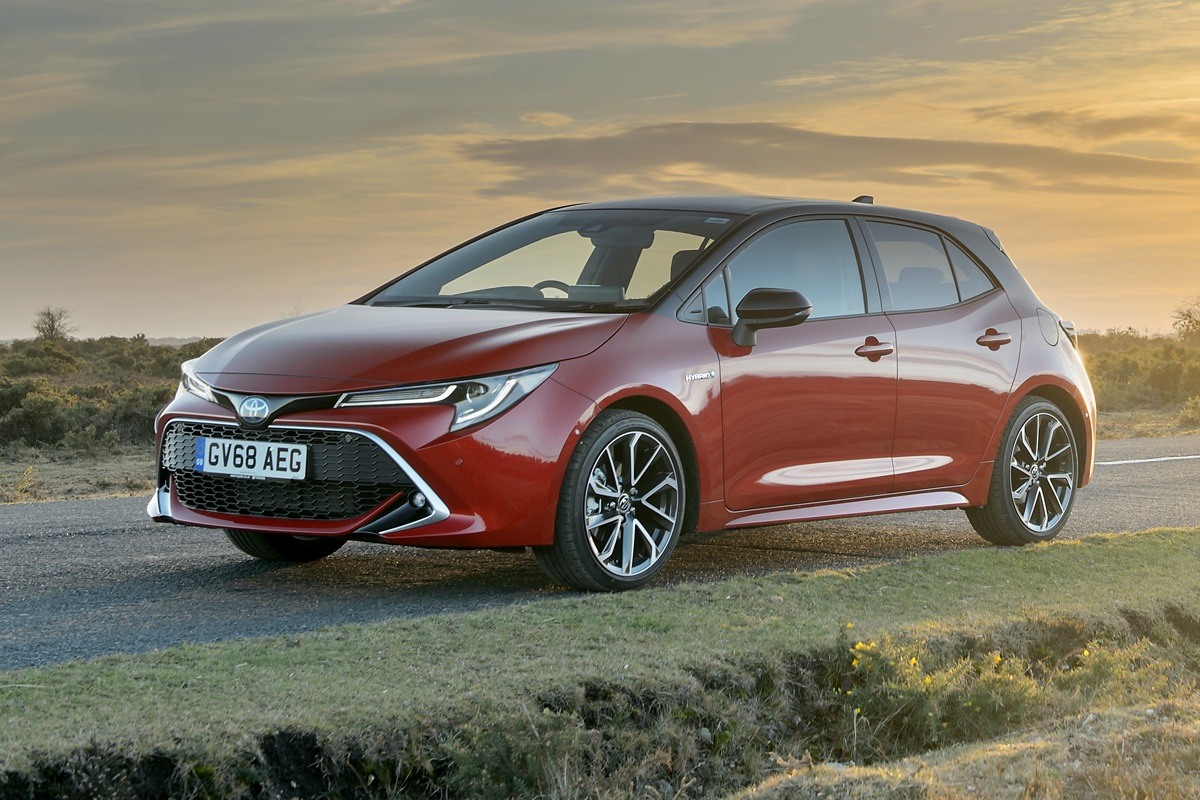 Toyota Corolla
A more mainstream (and better looking?) alternative to the Toyota Prius, the Corolla hatchback is built here in the UK, and is proving a popular fuel-saving alternative to traditional petrol and diesel cars. The regular 1.8-litre hybrid version can average up to 62.8mpg, a figure that some owners have little trouble getting close to, particularly when driving steadily in suburbia. There's even a Toyota app that shows you how far you've driven in pure EV mode at the end of every trip. We like the sporty appearance of the latest Corolla – especially in stylish GR Sport grade – and admire its brilliant build quality and built-to-last promise of reliability.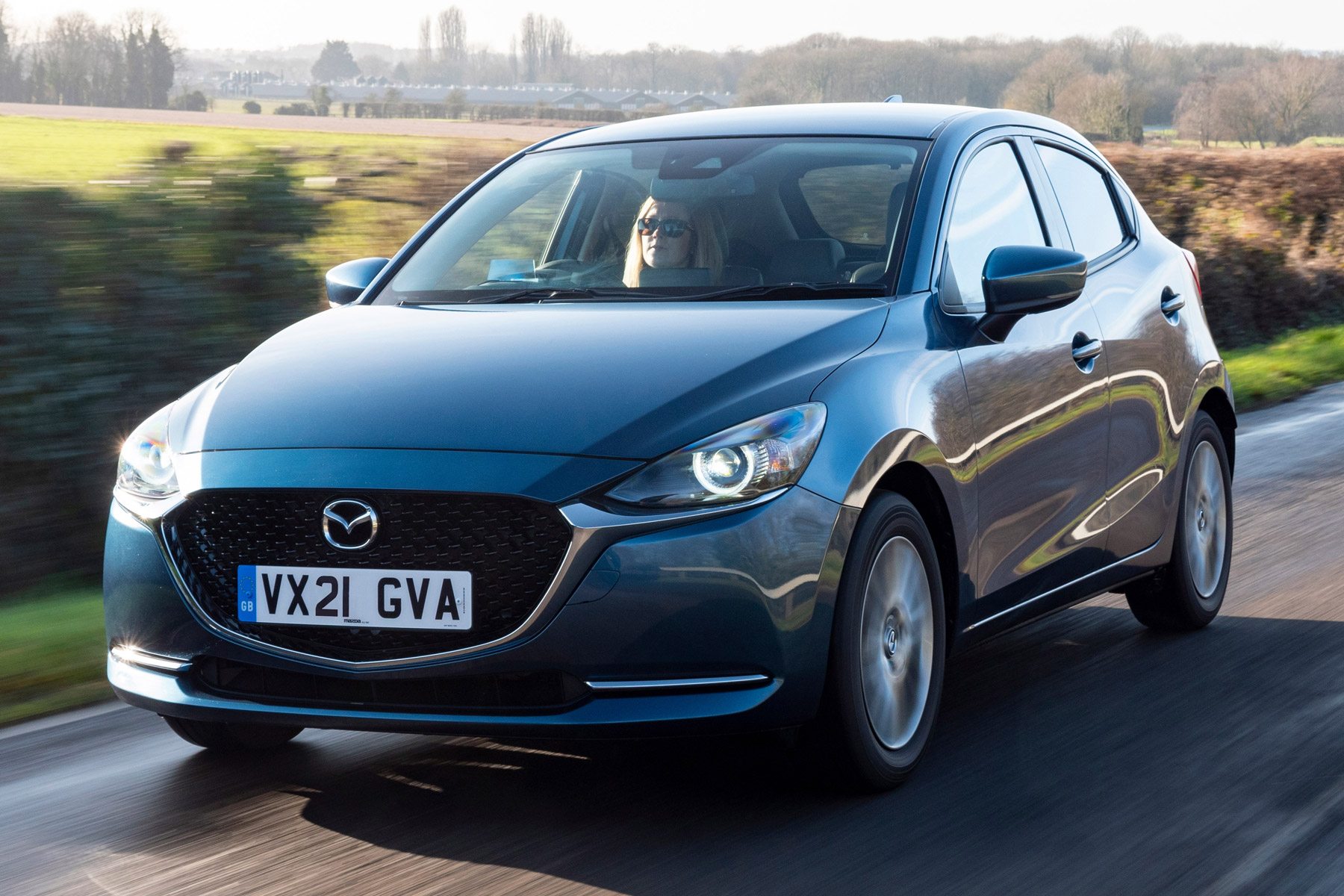 Mazda 2
The Mazda 2 is an interesting addition to our rundown of the most economical cars. Despite returning 60.1mpg in the official WLTP fuel economy test, it does so without the use of self-charging hybrid tech. Instead, it clocks up such impressive economy thanks to the inherent efficiency of the 1.5-litre Skyactiv-G petrol engine, along with clever lightweight construction. The little supermini is a fun car to drive, with nimble and spirited handling. All this is combined with Mazda's excellent reputation for reliability, making the Mazda 2 an appealing choice for small-car buyers looking to save fuel without going down the hybrid route.
Mazda 3
The Mazda 3 is perhaps another surprise addition here. Unlike family five-door rivals such as the Toyota Corolla, it doesn't use petrol-electric hybrid tech to achieve its very impressive 60.1mpg economy. Power comes from Mazda's ingenious Skyactiv-X engine, a 2.0-litre motor that produces a lively 186hp. This combines the fuel-efficiency of a diesel with the power and smooth-running refinement of a petrol engine – it is a true marvel of tech. The rest of the Mazda 3 is appealing as well, from its delectably smooth styling to the premium feel of its spacious and tactile interior. Add in Mazda reliability for one of the most economical family cars, and also one of the most appealing.
Which are the most economical diesel cars?
Diesel is an inherently more efficient fuel than petrol, which means that diesel cars generally have a fuel economy advantage. However, the difference is narrowing all the time, due to the strict emissions regulations that modern cars have to adhere to. Up until now, it's been harder to get diesels down to the same level as petrol cars. So while diesel is a more efficient fuel, the 73.6mpg combined economy of the Peugeot 208 1.5 BlueHDi 100 diesel isn't significantly greater than the 68.9mpg achieved by the Toyota Yaris hybrid.
Which are the most economical cars in the real world?
On-paper figures are one thing, but not all cars are so economical in the real world. This is starkly highlighted by the long-running Honest John Real MPG index, where some cars that are stars in the fuel-testing lab perform poorly in everyday driving. In our experience, modern petrol-electric hybrid cars are best for serving up good fuel economy during daily driving. That's thanks to their ability to regularly switch into engine-off pure electric mode.
Are automatic cars more economical than manuals?
It used to be the case that if you chose an automatic gearbox, you had to suffer significantly worse fuel economy than in a comparable manual car. These days, though, automatic gearbox technology has developed so far that the difference is often minuscule. Indeed, automatics are actually sometimes more fuel-efficient than a manual. They have the added advantage of always being in the right gear at the right time, reducing the need for drivers to behave in a particular way to maximise fuel economy.