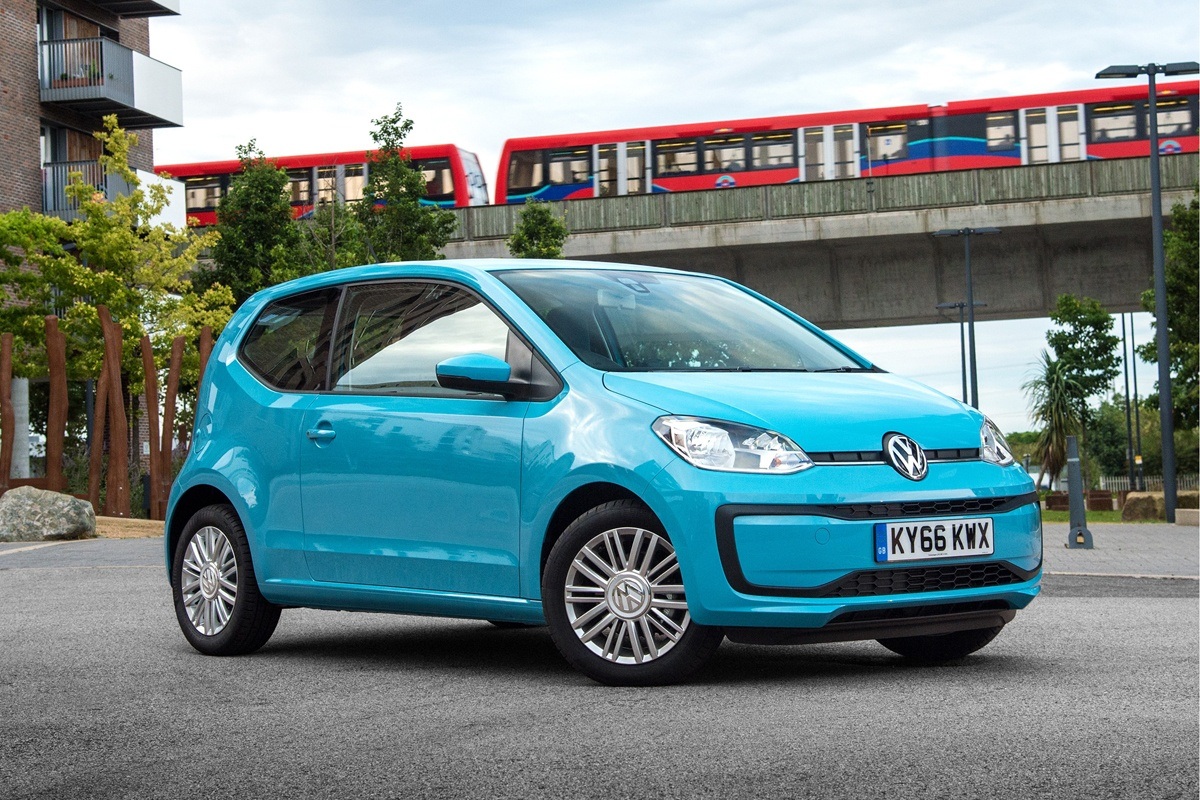 Buying a new car can be an expensive business. For some, though, that's not the most painful payment they have to make.
If you are young, or considered a higher-risk motorist, you'll know that car insurance can cost a fortune. It's not uncommon for an annual premium to cost the equivalent of six months' worth of finance payments.
Nobody likes buying car insurance, but for some it's a pain that's particularly acute.
We're here to show that it doesn't have to be so bad. If you pick the right car, with low insurance group ratings, insurance costs can be far more palatable. You still won't enjoy paying it, but at least the fees won't be colossal.
To save on your next insurance premium, here are the cheapest small cars to insure.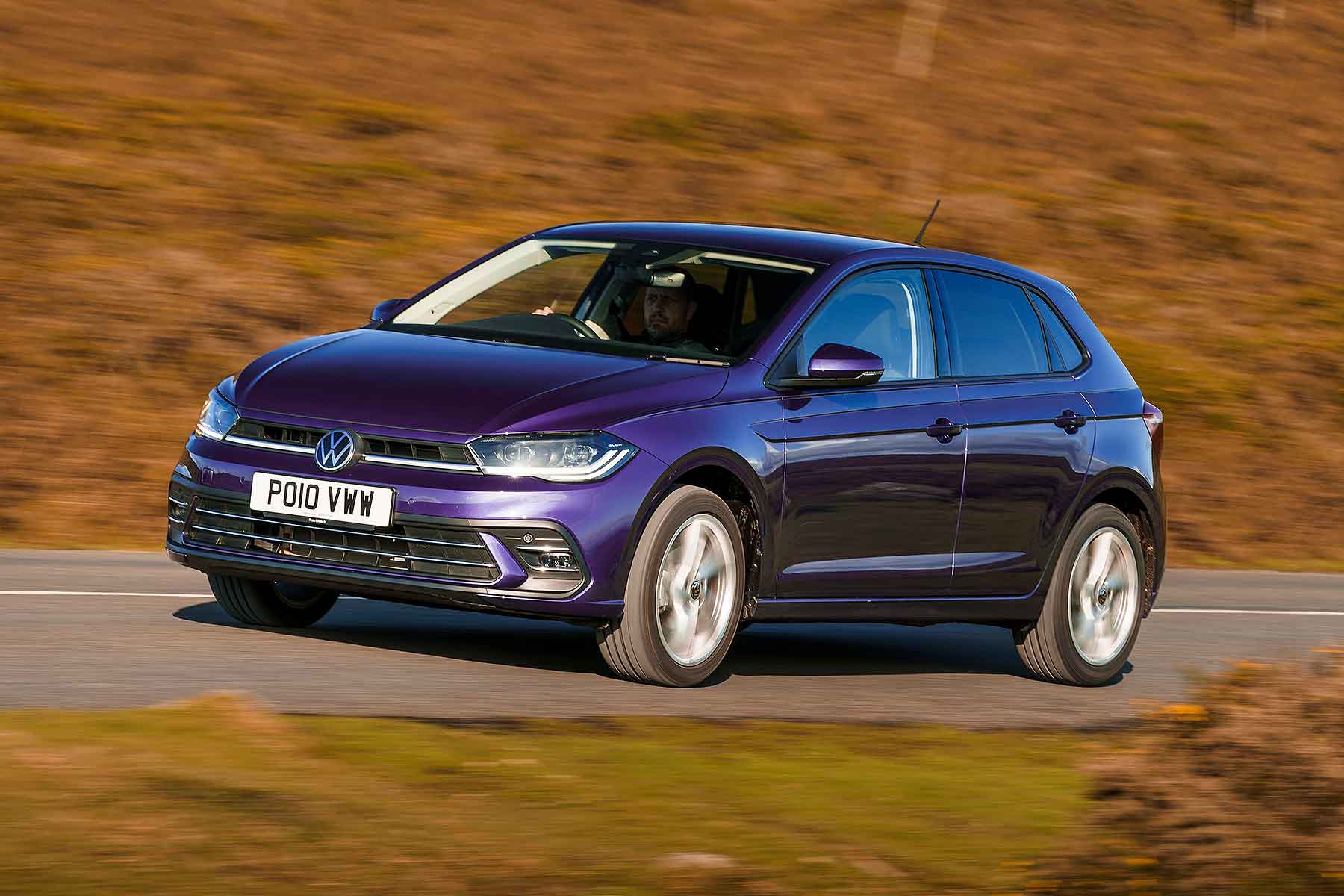 Volkswagen Polo
The Volkswagen Polo makes a great first car for young drivers. It looks good enough to earn you serious street cred, the interior is roomy enough to accommodate four friends, and the car has a good amount of standard safety assistance tech to offer a helping hand to novice drivers. What's more, in 1.0-litre 65hp and 80hp guises, it boasts an ultra-low group 1 insurance rating: the most affordable car insurance band of all. This guarantees affordability, aided further by the Polo's secure handling, theft-resistant security and well-judged repair costs. All these factors help keep car insurers happy.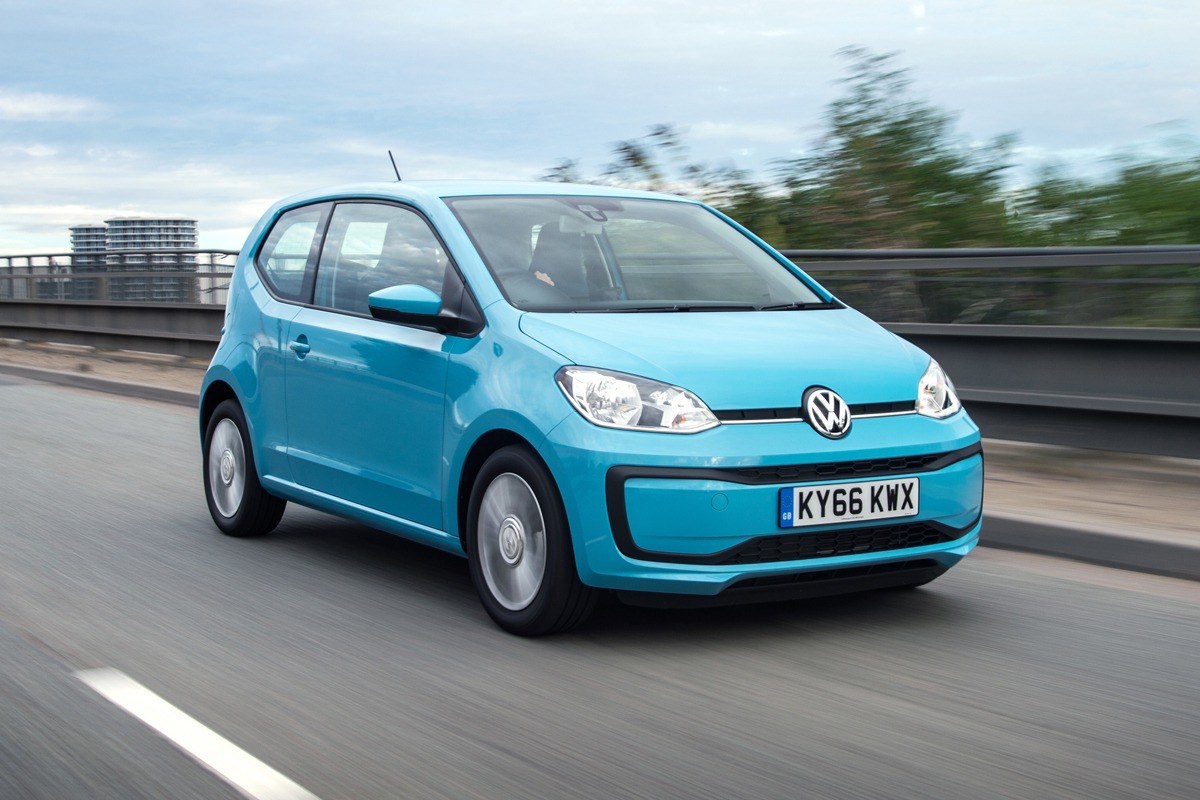 Volkswagen Up
The Volkswagen Up is the smaller and more affordable city car sister to the Polo supermini. It is shorter and slightly narrower, so it will be less stressful for new drivers to weave through packed city streets, and a bit easier to park as well. It's still roomy inside, though, thanks to clever packaging that serves up adult-sized rear seats and a decent boot (the Polo's is still bigger though). Another benefit of the Up's size is a super-tight turning circle, helping make three-point turns a thing of the past. The low-powered petrol engine commands a similarly-low group 1 insurance rating, which should make it very cheap to insure.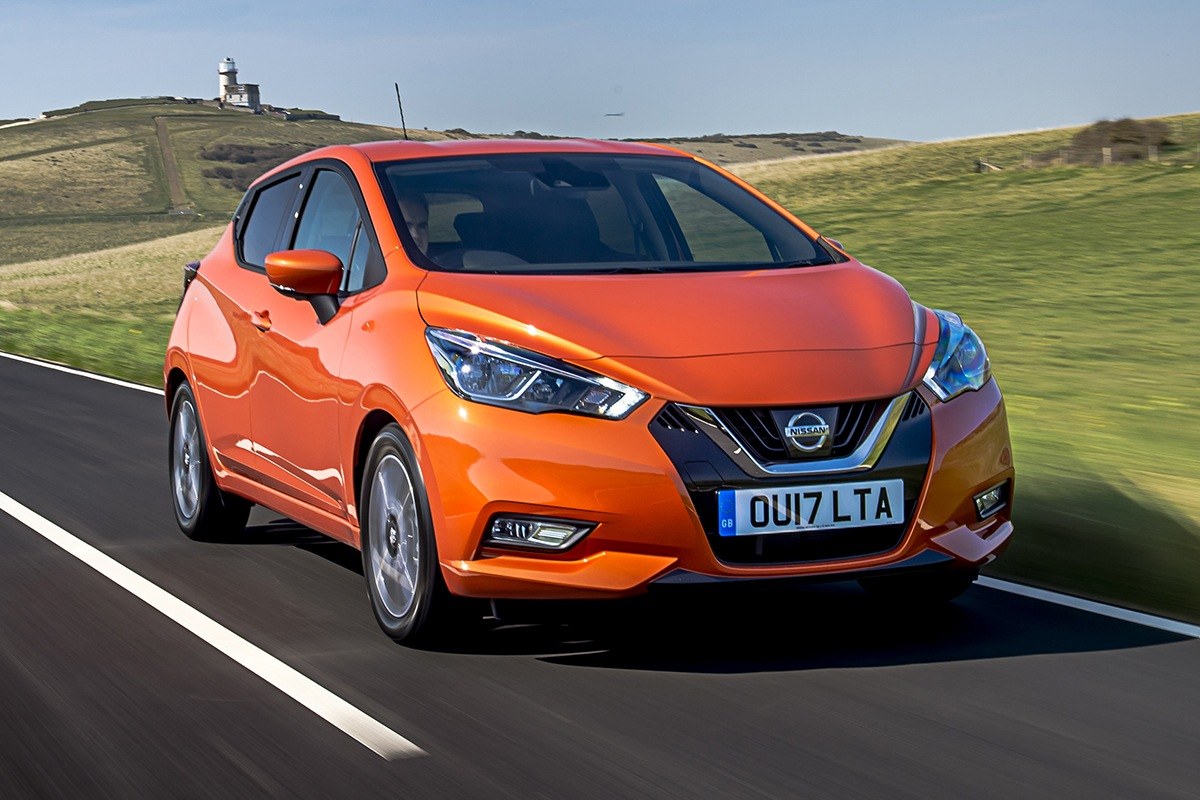 Nissan Micra
The latest Nissan Micra is one of the more edgy and aggressive small car designs. It has distinctive lines and LED running lights, plus plenty of styling cues from larger, more expensive Nissans such as the Qashqai. It also offers a welcoming interior, with a familiar touchscreen, big and clear dials, and supportive seats. The 1.0-litre 71hp engine isn't the fastest in the range, but it does have the lowest insurance rating – the best-possible group 1. The Micra is a safe car, with a strong Euro NCAP score and an array of safety-assist tech, which will prove reassuring to parents who insure one for their children.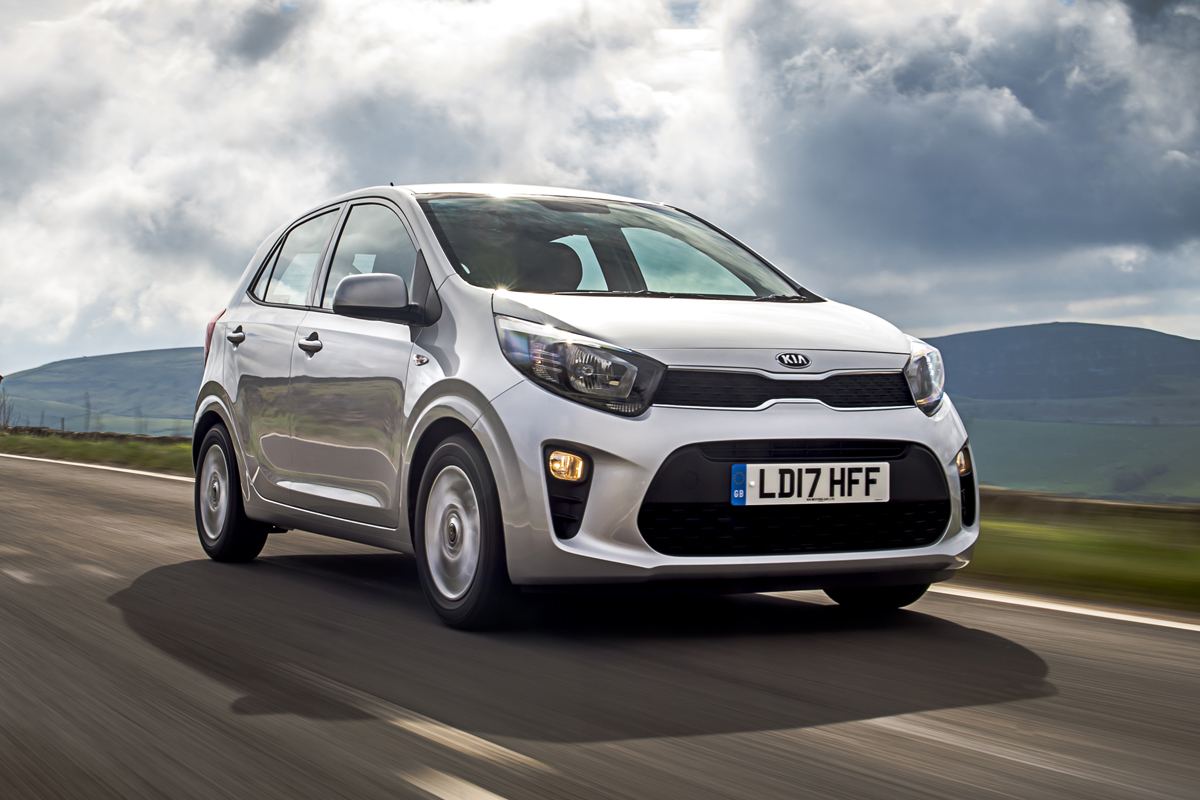 Kia Picanto
Affordable city cars make great first-time motors. One of the cheapest of all is the Kia Picanto, with prices starting from less than £14,000. If you choose the entry-level '2' grade, you'll also enjoy group 1 car insurance, furthering the standout value for money. The 1.0-litre petrol engine is good on fuel, while the roomy Kia has loads of space inside for lanky teenagers, so its driver can claim a good amount of petrol money. The Picanto is likely to prove very reliable too, as reinforced by the firm's famous seven-year, 100,000-mile new car warranty.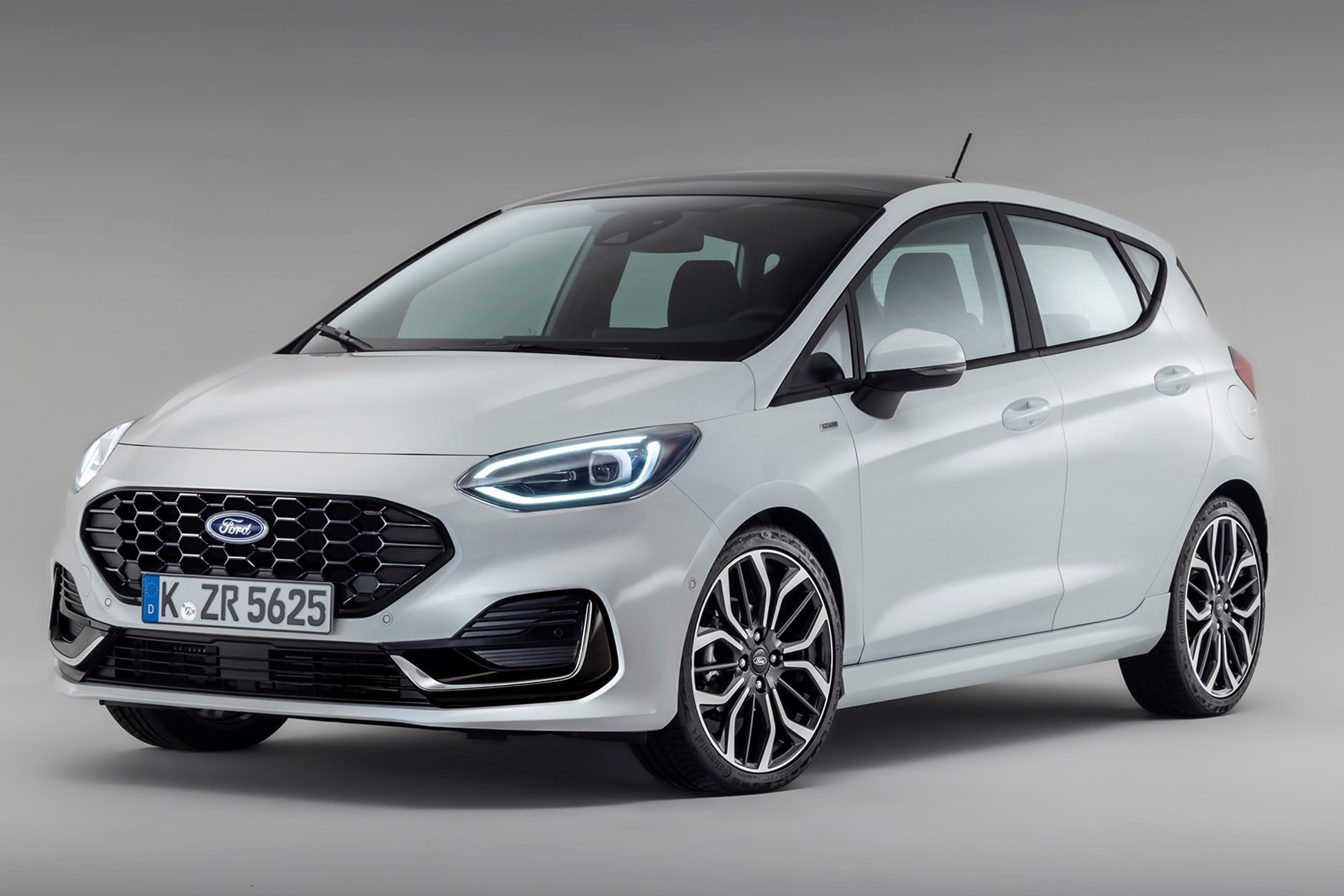 Ford Fiesta
The Ford Fiesta is a first-car favourite among new drivers. It's super-easy to drive, with a forgiving clutch and gearbox, easygoing range of engines and straightforward controls that should minimise flustered moments out on the road. The 1.1-litre Ti-VCT engine is a faithful motor with just enough power and great fuel economy, which also comes with a low group 2 insurance rating – significantly cheaper than the Ecoboost turbocharged alternatives. If you want a safe-bet first car that you'll always be able to sell on easily for a good price, the entry-level Fiesta Trend is definitely worth a look.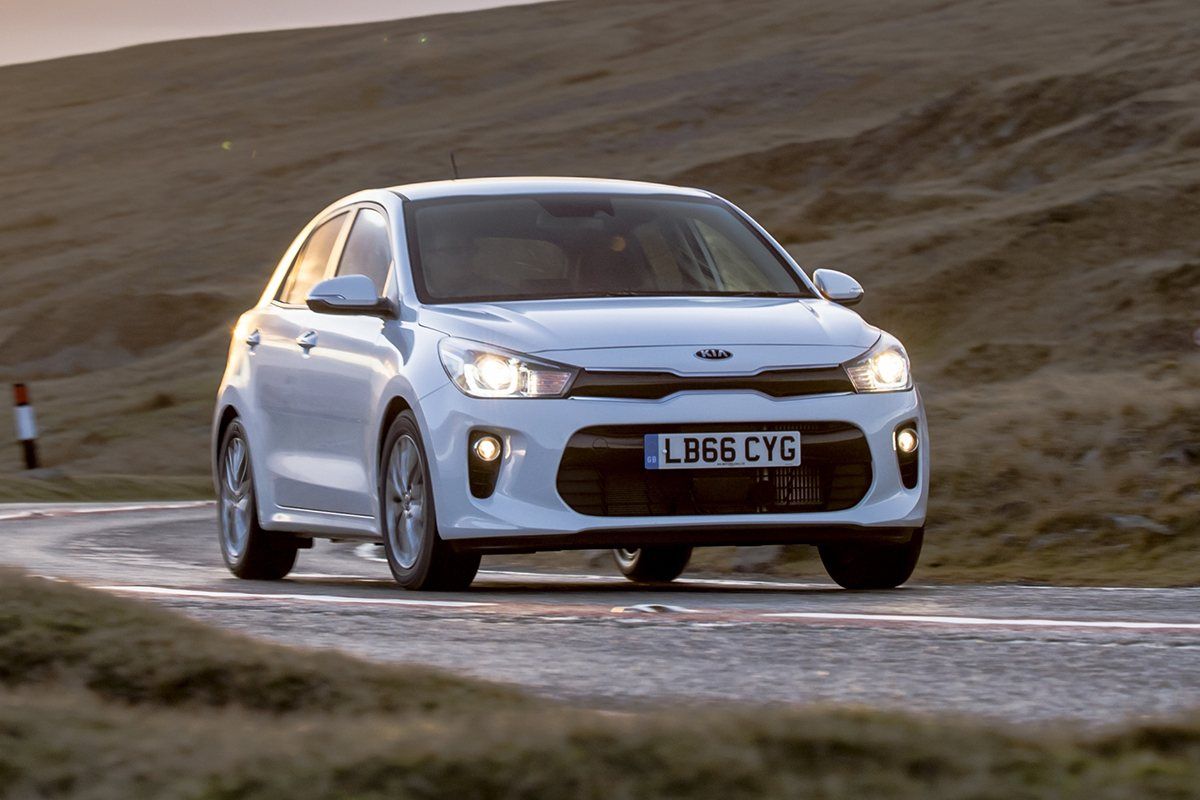 Kia Rio
Kia has an answer for those who might find the Picanto too small: the Rio supermini. It's longer and a little wider, and although rear-seat space is similarly accommodating, it has a much larger boot that can swallow a healthy haul of washing for university students to take back to mum's house. It's the ultra-efficient 1.4-litre diesel that has the lowest and thus most affordable insurance group rating, falling into band 2. This long-legged engine will easily polish off motorway miles driving to and from uni, and the seven-year warranty means you can leave it in the halls of residence car park for weeks on end, safe in the knowledge nothing will go wrong.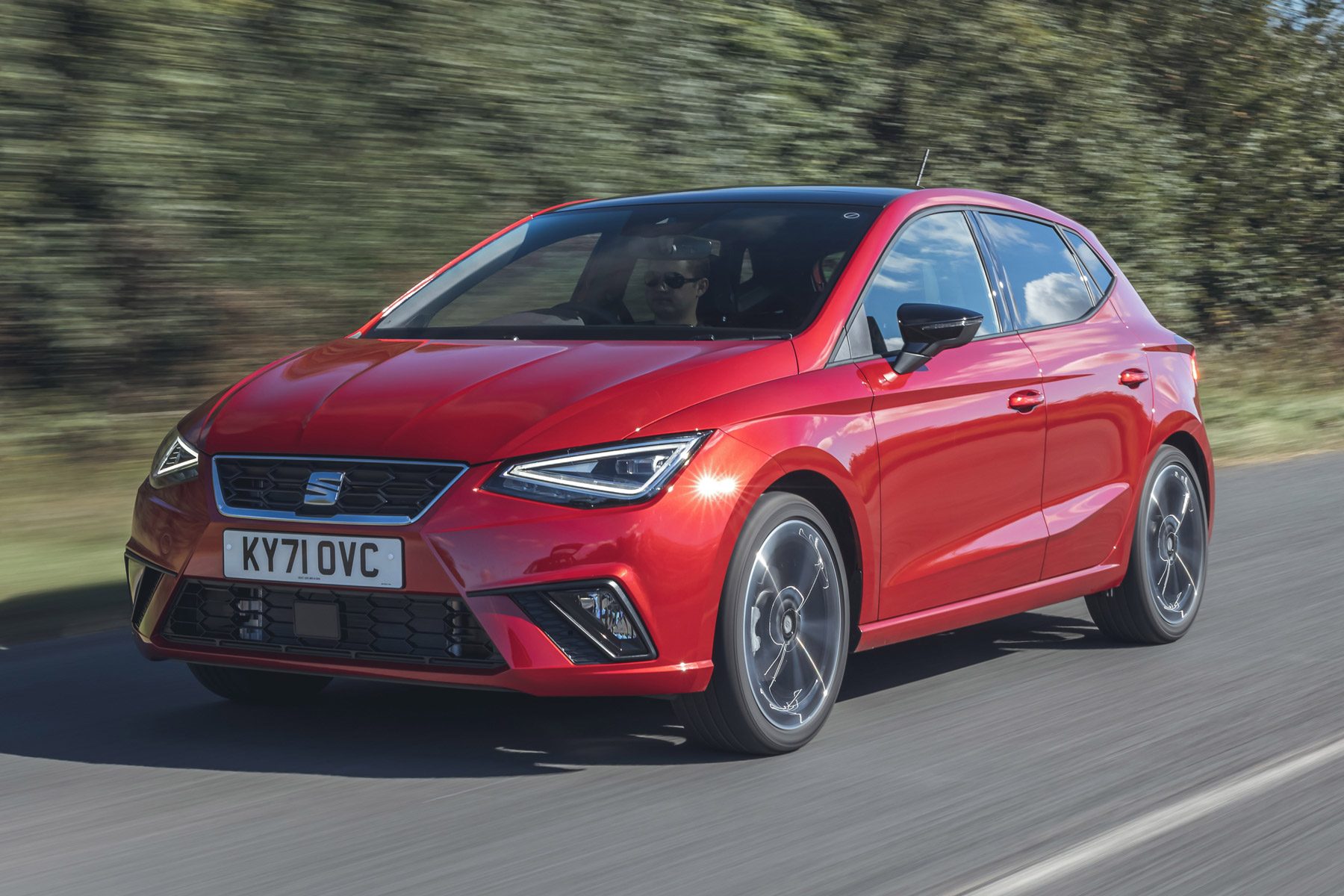 SEAT Ibiza
SEAT boasts one of the youngest ownership profiles across Europe. It's a favourite car brand amongst youngsters for its vibrant image, lively car designs and easygoing ownership experience. Even buying a new SEAT is straightforward, thanks to the firm's Easymove initiative. What also helps is that the cars are cheap to run and cheap to insure. The 1.0-litre 75hp Ibiza has insurance groups starting from a nice and affordable band 2, meaning there shouldn't be any nasty surprises when you click 'submit' on the comparison site. The Ibiza has also just been facelifted, ensuring it's fully on-trend and fashionable.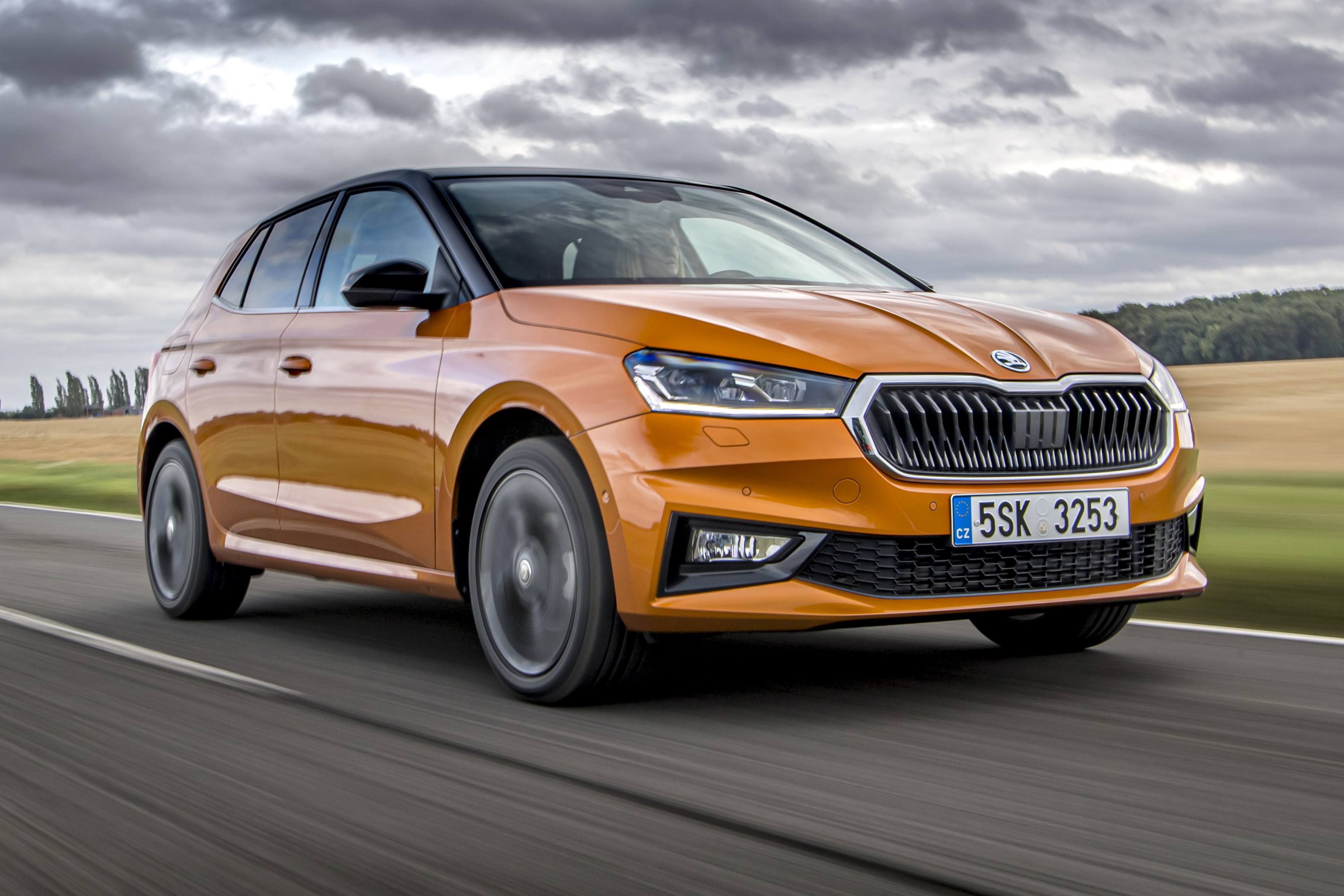 Skoda Fabia
The Skoda Fabia is the practicality-focused alternative to the more style-led SEAT Ibiza. It's a bit bigger on the outside, and quite a lot bigger on the inside, with ample space up front and far more room than average in the rear. The boot is also gigantic, measuring 380 litres with the seats up – that's as roomy as a Volkswagen Golf or Ford Focus from the class above. Skoda hasn't left out modern car tech either, with most models having a handy touchscreen infotainment system. Pick the 1.0-litre MPI engine if you want the most affordable car insurance: it's likely to prove usefully cheaper to insure each year than alternative TSI turbo versions.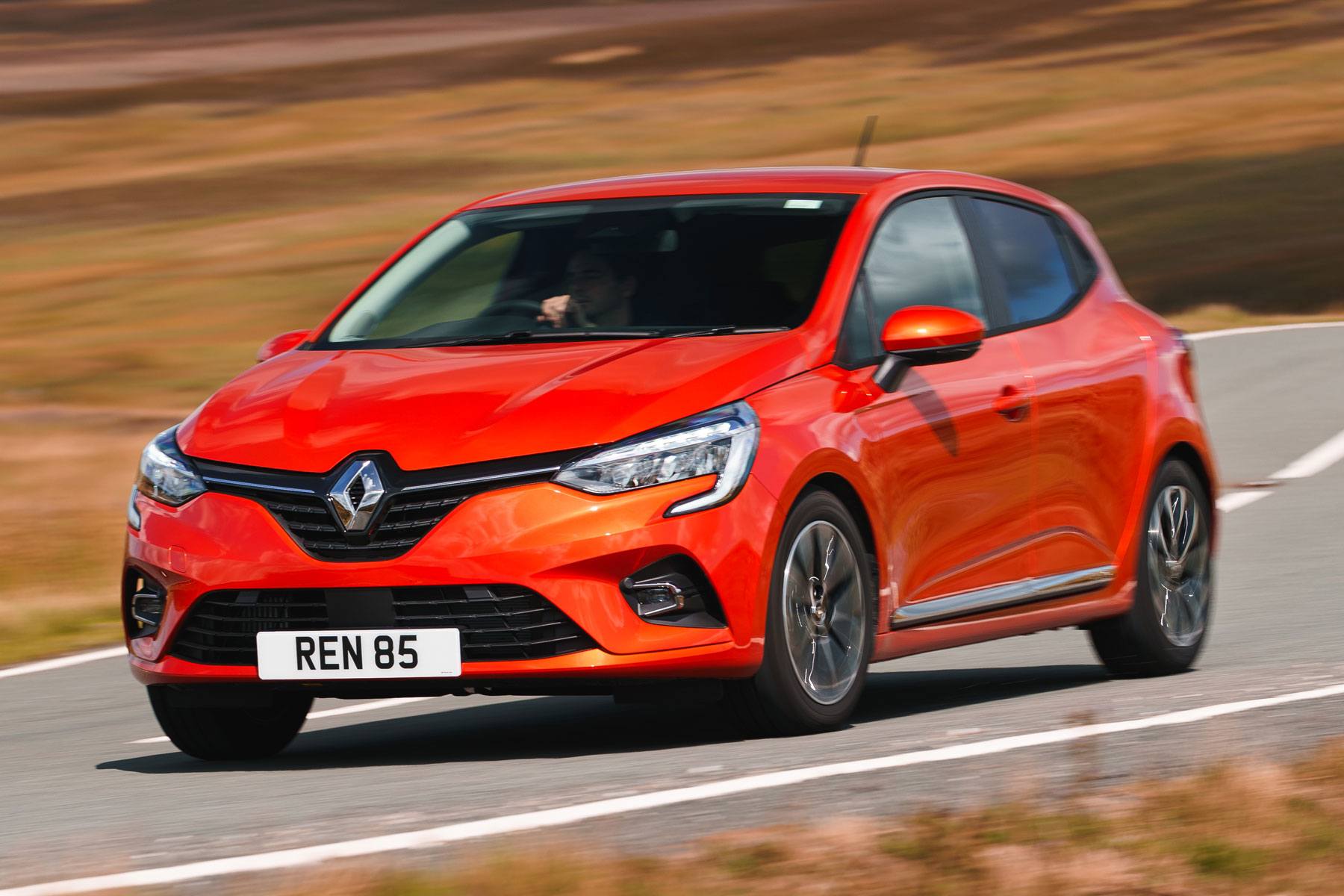 Renault Clio
The Renault Clio is a small car that many first drivers yearn for. It is really classy and upmarket-looking, with a plush interior that boasts talking points such as a Tesla-style portrait-format touchscreen. You can even get a Bose premium audio system. The Clio is easy to drive, with precise and nimble handling, and it's a soothing car for driving long distances. Although it's not the most powerful engine around, the 1.0-litre SCe has the cash-saving advantage of group 2 car insurance. That should please young drivers – and their parents – even more.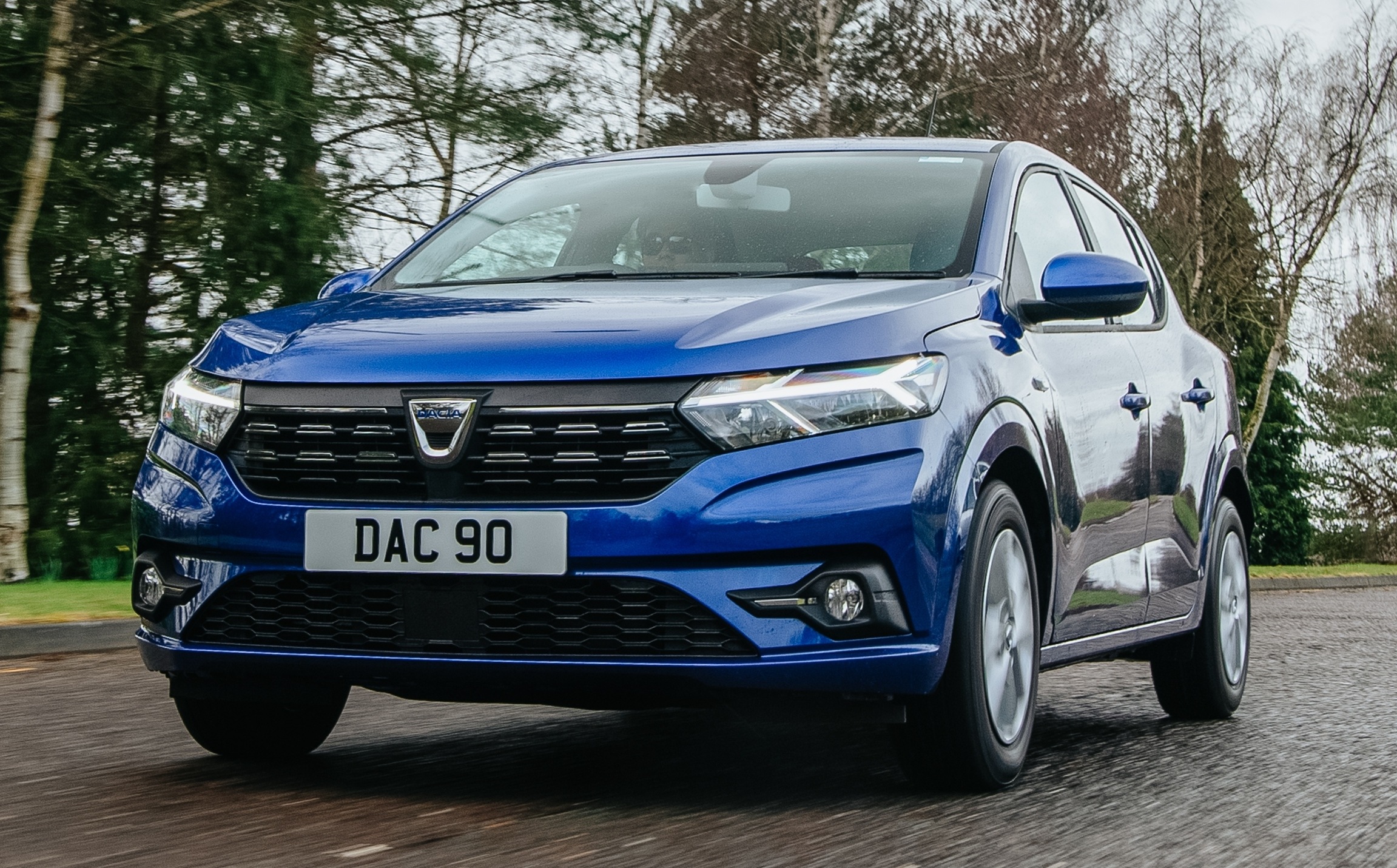 Dacia Sandero
The Dacia Sandero is a young crowd-pleaser from the off, thanks to its headline-grabbing list prices. It's the cheapest supermini on sale, and by a clear margin – it costs more than £5,000 less than the cheapest Ford Fiesta, for example. It's not a stripped-out machine either; even entry-level cars get air conditioning, and moving up the range brings touchscreen infotainment with Android Auto and Apple CarPlay, plus snazzy alloy wheels. Stick with the 1.0-litre SCe non-turbo engine and group 3 insurance further boosts its budget appeal. As the latest model is a neat, engaging car to drive, it's easy to see why the Sandero is so popular.
What are car insurance group bands?
Car insurance is split into different groups, or bands. They run from 1 to 50 with 1 being the cheapest and 50 the starting point for the world's most expensive supercars and hypercars. The groups are decided by the ABI, or Association of British Insurers, who assess each car on sale to determine a range of insurance groups for every variant on sale. Factors such as power output, vehicle security, cost of repair and safety assist features are all considered.
How can I choose a car in a lower insurance group?
As a rule of thumb, the easiest way to find a car in a lower insurance group is to choose one with less power. The Ford Fiesta is a good illustration of this: Ecoboost turbo models, with upwards of 100hp, start from group 9. The 70hp Ti-VCT non-turbo drops into group 2. It's also worth looking for more mainstream versions rather than sporty grades, while picking a car with an alarm and a good amount of safety assist technology, such as autonomous emergency braking, will also help.
How can young people get cheaper car insurance?
Young people who are willing to fit a vehicle tracker can get cheaper car insurance by choosing a telematics-based policy. This monitors where and when they're driving, the speeds they reach, how hard they're braking or jinking the steering wheel, plus several other factors. A smooth driver who keeps within the speed limits and drives only during the day will spend a lot less than a more aggressive driver who only goes out at night.