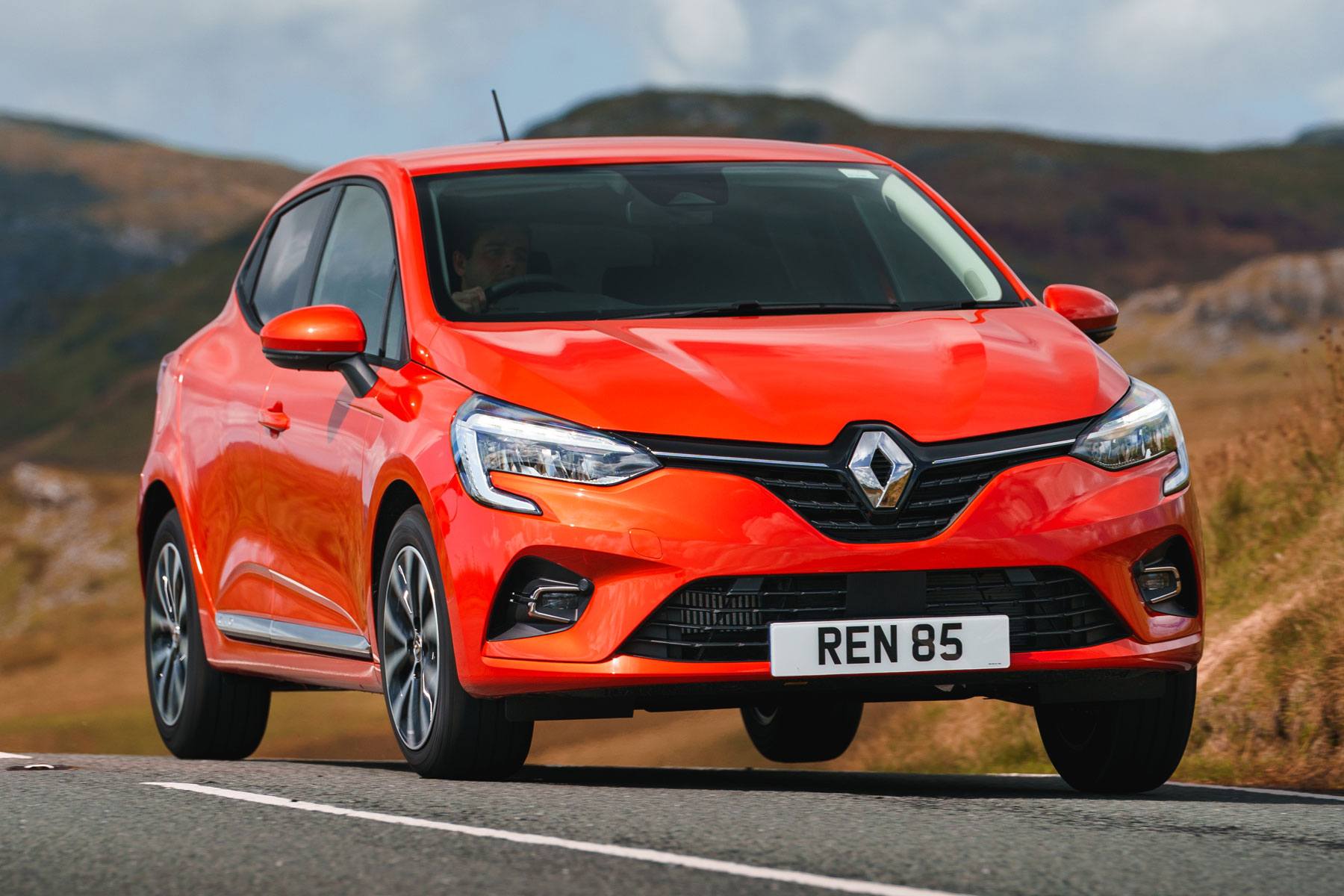 Your first car is a rite of passage. You've studied for months to pass your theory test, then toiled behind the wheel of a driving school car for hour after hour. Finally, you pass – and then the fun starts.
No matter what sort of car it is, your first car will be the best you've ever driven, a faithful friend that is on your side no matter what. Every time you get behind the wheel will be a delight, every journey will be a thrill.
But if you take the rose-tinted glasses off just for a moment, it's fair to say that some first cars are better than others. Some are more cumbersome to drive, while others cost a lot more to insure (and we all know how hard car insurance companies hit new drivers with hefty premiums).
We have scoured the market to find the best first cars on sale. These are the motors you really will look back upon with a smile in years to come.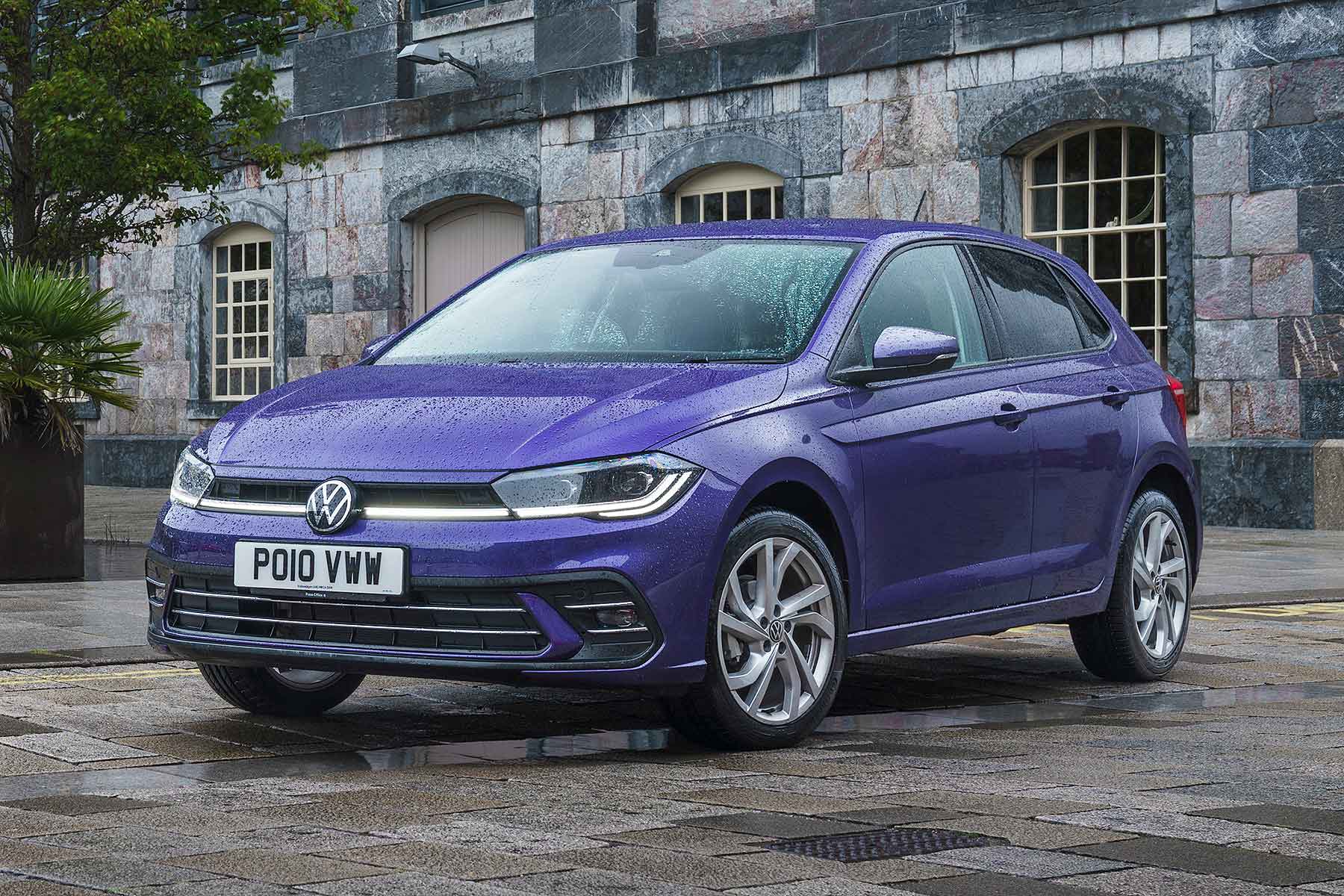 Volkswagen Polo
We've all seen the Volkswagen Polo TV ad, where a proud father buys VW's supermini as his daughter's first car. Some of us probably had a tear in our eyes the first time we saw it. But it perfectly sums up the Polo's appeal as a great first car; it's solid, reliable, secure on the road and boasts an excellent all-round safety score. It will always be on the side of the driver and never do anything scary. It's even affordable to insure, with both 65hp and 80hp engines boasting a rock-bottom group 1 insurance rating. This will ensure premiums for your first car are nowhere near as high as they could be.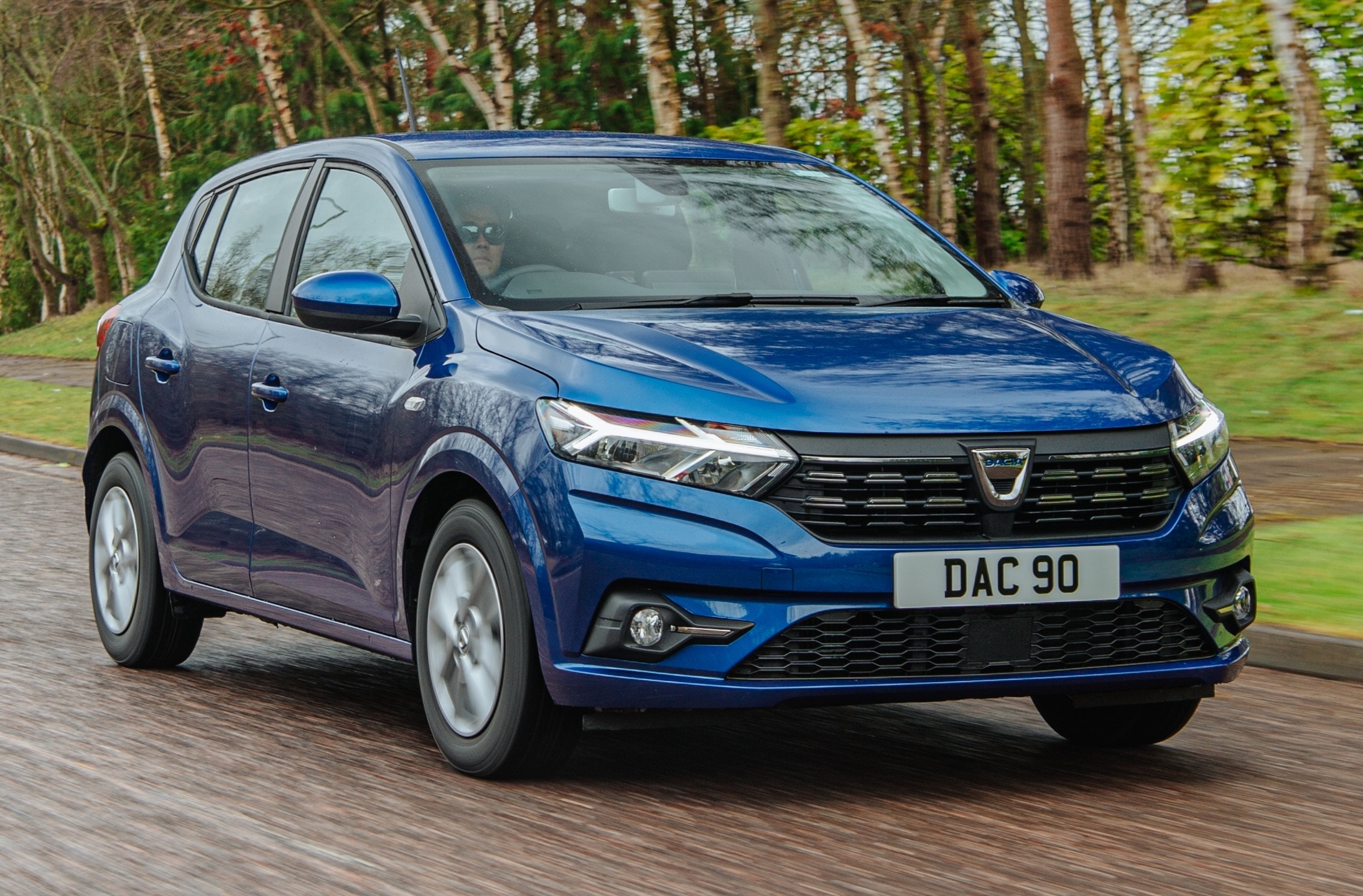 Dacia Sandero
The Dacia Sandero has great first car potential, chiefly because it's a brand new car sold for used car money. The range opens from little more than £11,000, which buys a factory-fresh vehicle engineered to the very latest standards, and that you know won't be hiding any nasty surprises from previous owners. The new car warranty ensures any gremlins will be fixed for free, too. The Sandero is spacious inside, drives in a fuss-free manner and even the entry-level version has air conditioning and electric windows as standard. If you pick the 1.0-litre SCe petrol engine, new drivers will also benefit from an affordable group 3 insurance rating.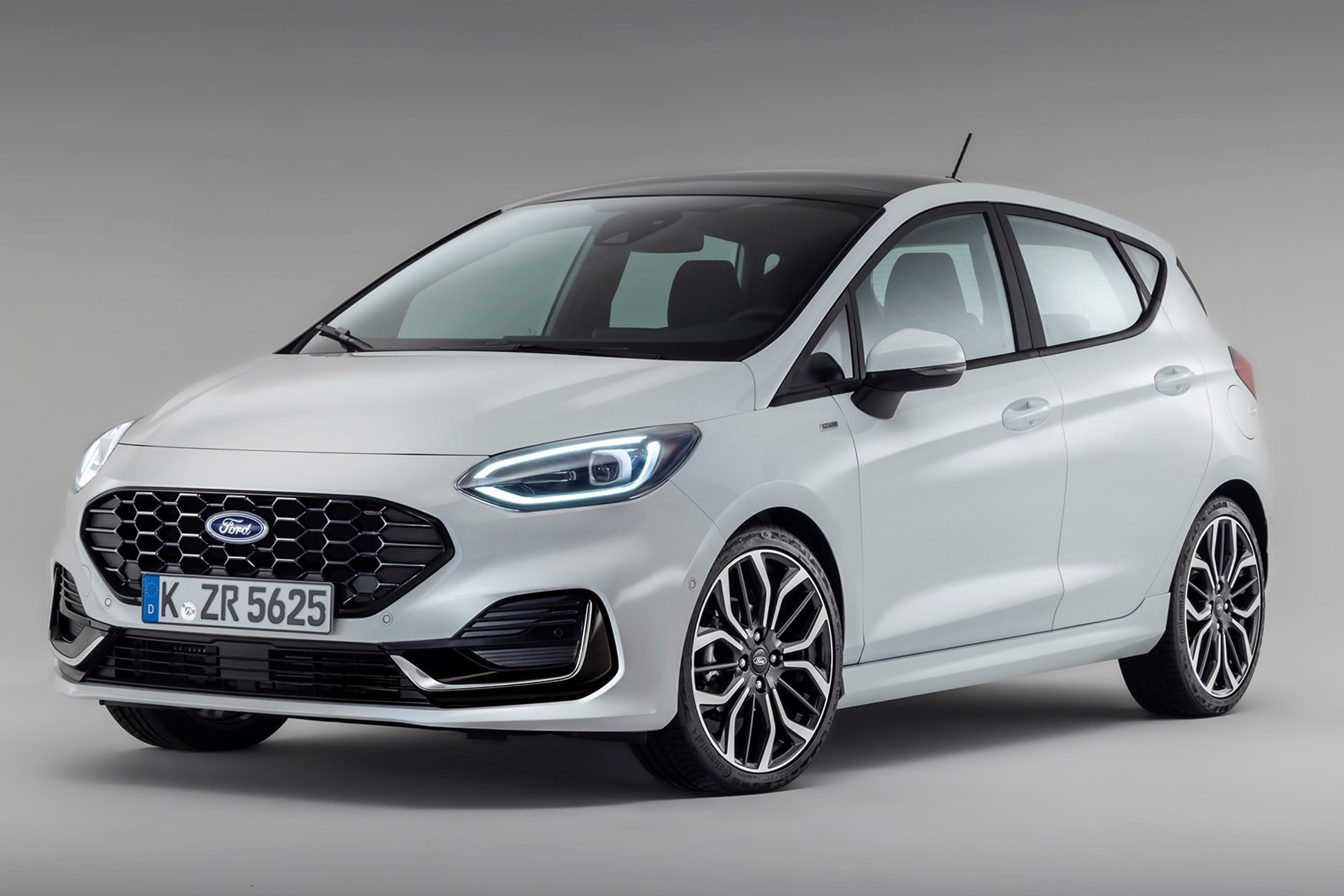 Ford Fiesta
The Ford Fiesta has been a popular first car since the original was launched back in 1976. Millions have been sold in Britain, with many more motorists honing their craft behind the wheel of a Fiesta. The latest model has been facelifted for 2022, with a more assertive front end and some fashionable new colour choices. It's better than ever, and cheap to insure in 75hp 1.1-litre Ti-VCT guise. The entry-level Trend grade boasts a low group 2 insurance rating, which will ensure your first-car premiums are as affordable as can be. Ford also throws in a neat touchscreen infotainment system, ready and waiting for Apple CarPlay and Android Auto connectivity.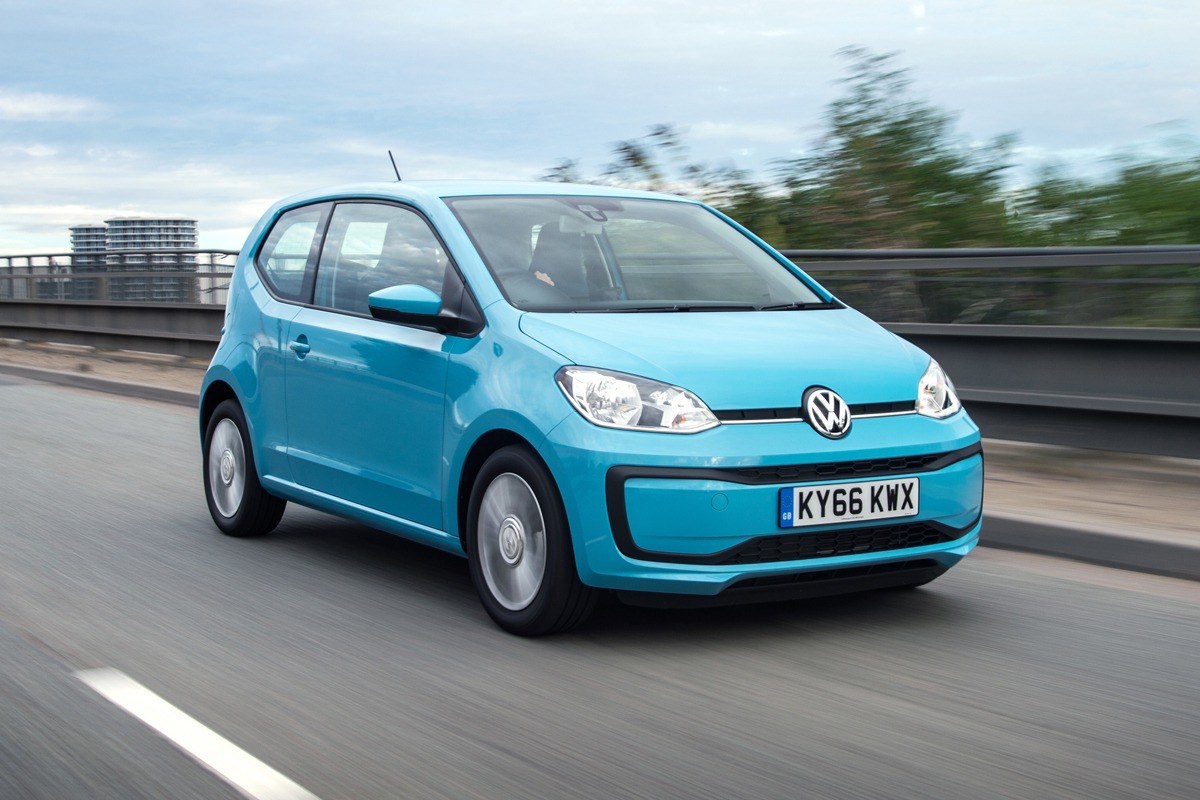 Volkswagen Up
The Volkswagen Up is a minimalist masterpiece. It is a city car-sized model, with a length under four metres and squared off dimensions that make it as easy to park as possible. The clever design means there is plenty of space inside, with the rear offering adult-friendly levels of legroom and headroom. The boot isn't vast, but around 250 litres should be enough. The simple interior has essentials such as air-con, and there's also a clever smartphone connector that helps you use your device on the move. Fuel-efficient petrol engines come with a pleasingly low group 1 insurance rating, to save even more on running costs.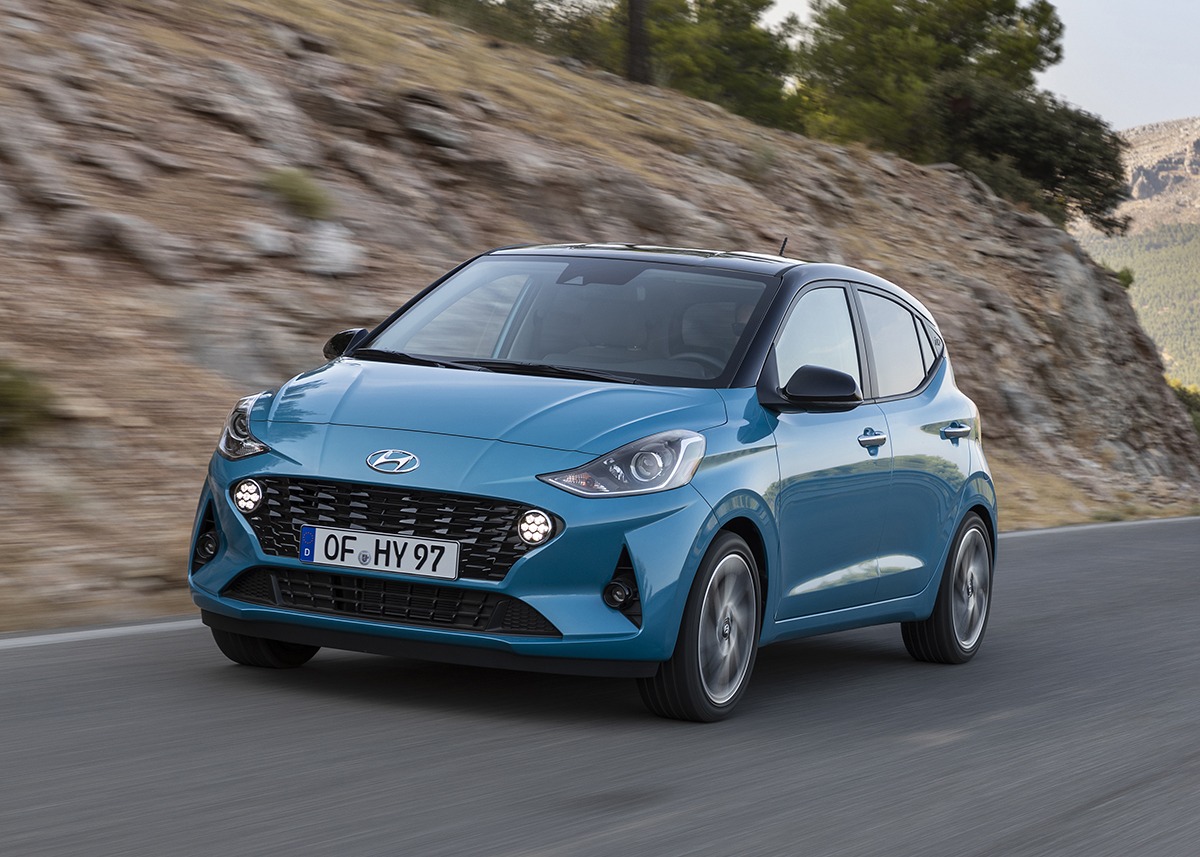 Hyundai i10
The Hyundai i10 looks cool. It is a compact five-door city car, but it squeezes in the sort of features normally seen on larger, more upmarket vehicles – such as neat round LED running lights and smoothly flared wheelarches front and rear. Inside, there's a designer feel to the dashboard, plus an abundance of space given the fact it measures just 3.7 metres long. The 1.0-litre and 1.2 engines are seen favourably by car insurers, and even come with an optional automatic gearbox if you value fuss-free ease of use. Best of all, this is a first car that offers a brilliant five-year, unlimited-mileage warranty. It will be on your side no matter what – and in the rare event that anything goes wrong, Hyundai will sort it for free.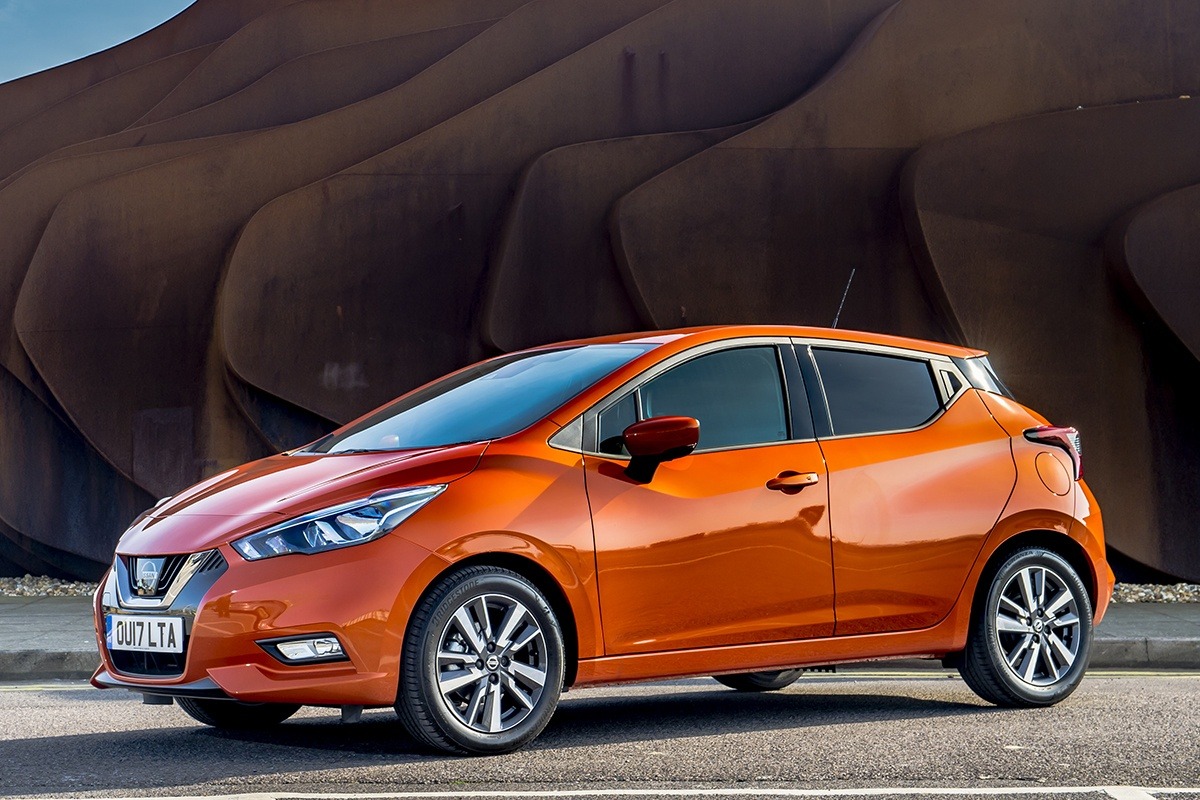 Nissan Micra
The Nissan Micra is a first car favourite from years gone by. It's fallen off the radar in recent times, but the crisply-styled latest version still has a lot going for it – not least a group 1 car insurance rating in entry-level 1.0-litre 71hp guise. The Micra supermini has five doors, a decent boot and accommodating rear seats, and it feels grown-up to drive, with big-car controls and a clear set of instruments. Build quality is very good and the whole car offers a sense of long-lasting reassurance. Nissan's reputation for dependability should provide further peace of mind.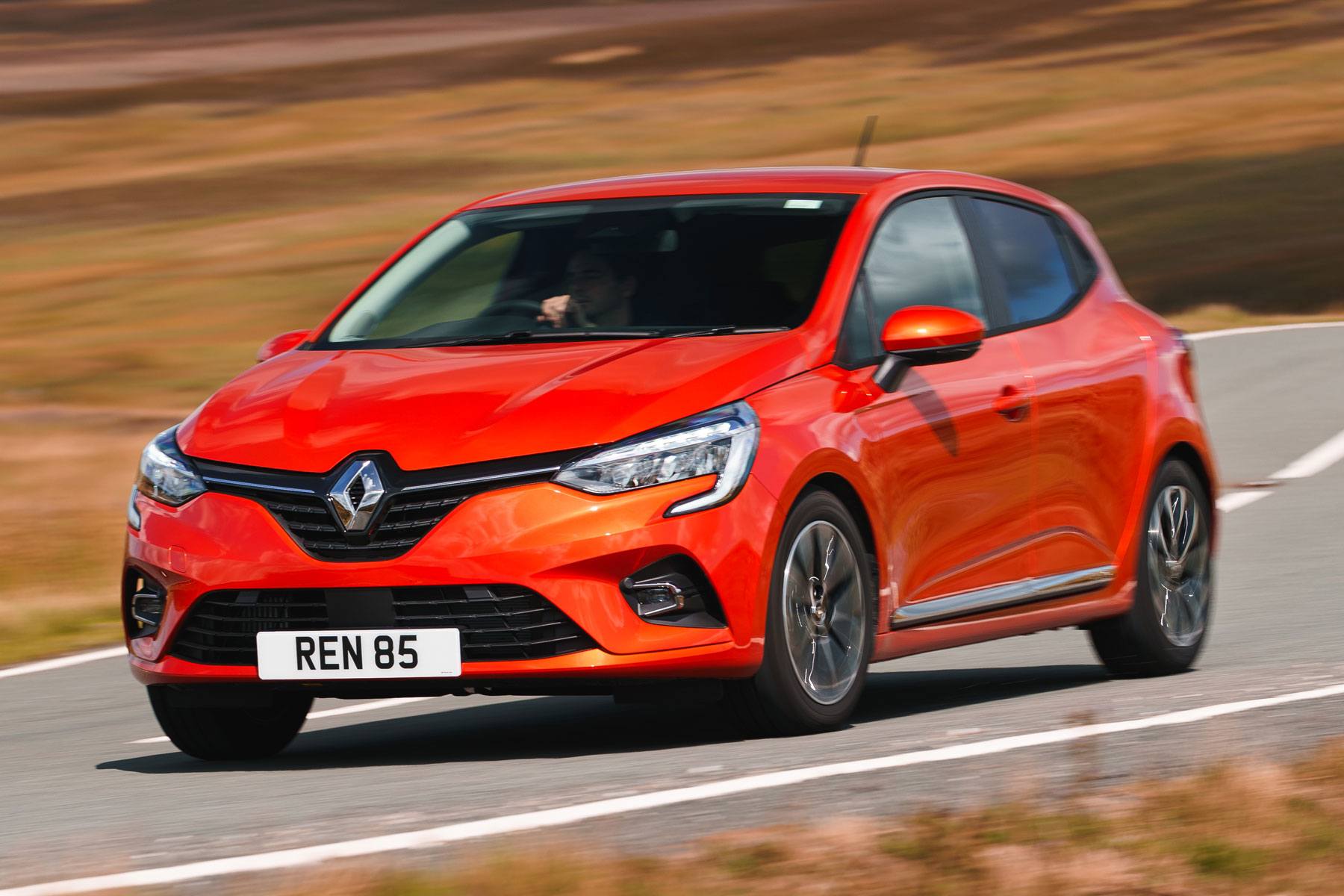 Renault Clio
The evergreen Renault Clio will almost certainly be near the top of any new driver's first car wish list. It's a lovely-looking machine, with a smart interior and a chic, appealing reputation. The latest model is nimble to drive, with easy-to-point handling and a grown-up ride quality, while the 1.0-litre SCe petrol version has a very affordable group 2 insurance rating. The Clio is also safe, praised by Euro NCAP following its crash tests, and its fine reputation means it will always be easy to sell on for decent money on the second-hand market.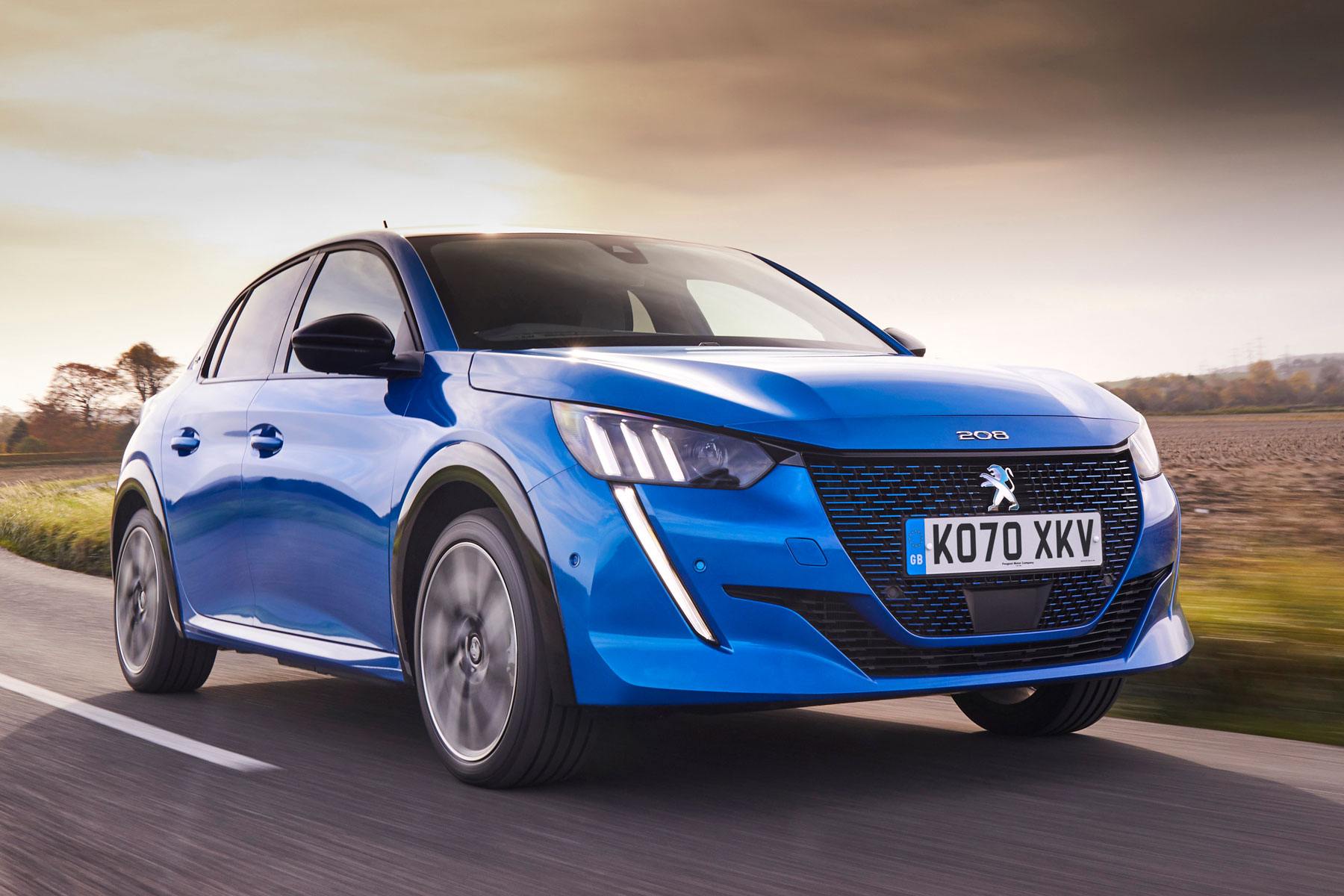 Peugeot 208
The Peugeot 208 is the bolder-looking alternative to its French rival, the Renault Clio. This styling of this latest version has been inspired by the classic Peugeot 205, with rounded wheelarches, distinctive stamped C-pillar logos and cute rear lights. The bold grille is unmissable, particularly on the move, when it's flanked by eye-catching 'cat's claw' LED running lights. The interior is also novel, with the Peugeot i-Cockpit design bringing a tiny steering wheel more like that found on a go-kart. It takes a bit of getting used to, particularly as the steering is ultra-sharp (again, like a go-kart), but it soon grows in appeal. The 208 should be cheap to insure if you stick to lower-power versions, for added first-car credibility.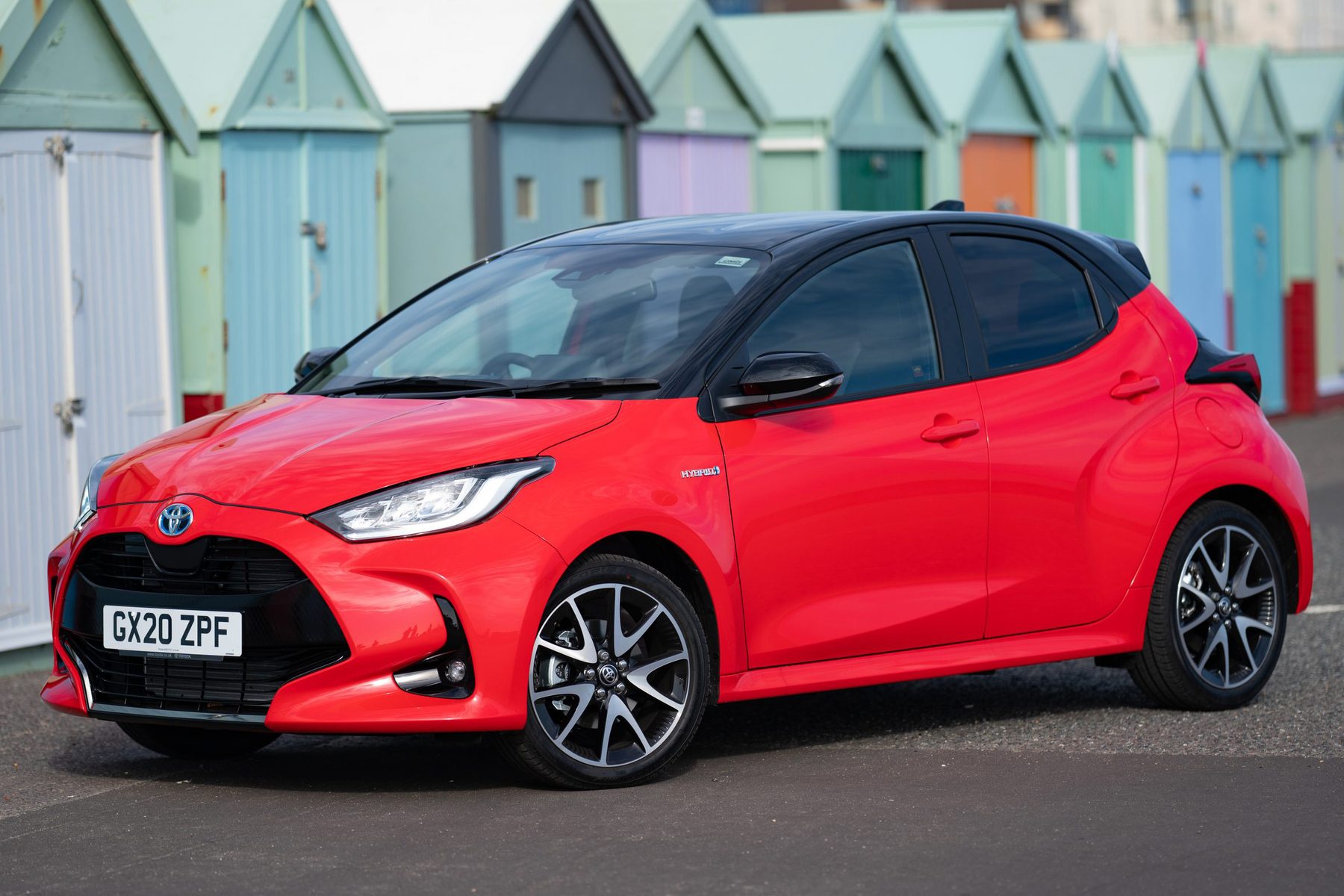 Toyota Yaris
The Toyota Yaris will be a very reassuring first-car choice for parents, because this latest version was highly praised by safety organisation Euro NCAP when crash-tested in 2020. It was one of the first cars to be tested under new, much tougher protocols – and it aced the test with a full five-star rating. Their children will like it because it looks cool and sporty, has a digital-first interior, and its fuel-sipping hybrid drivetrain can run in pure EV mode for more than half an average journey. This cuts fuel bills and CO2 emissions, meaning Yaris hybrid drivers do their bit for the environment every time they drive. Toyota's reliability is legendary, too.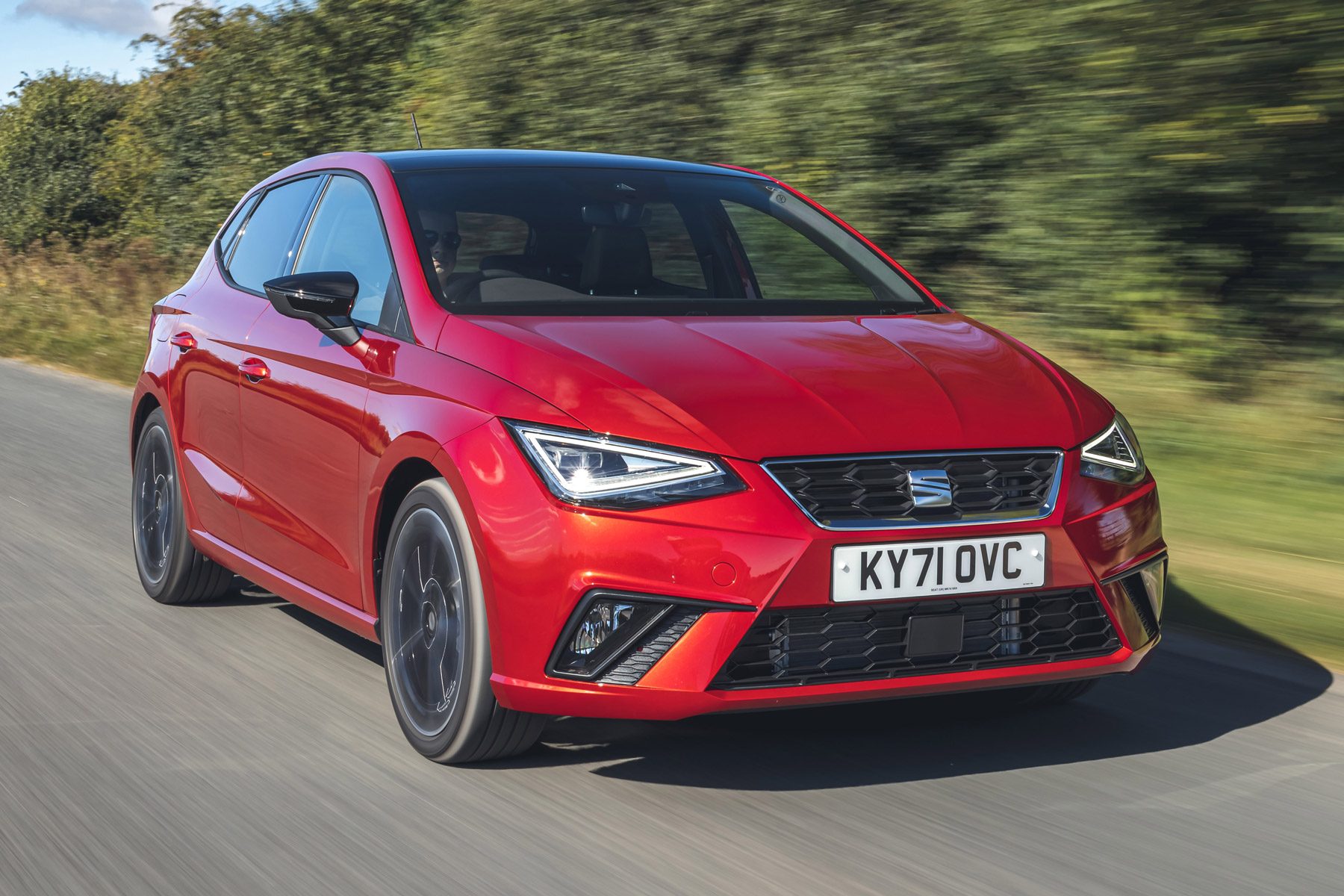 SEAT Ibiza
The SEAT Ibiza is the cool Spanish sister car to the Volkswagen Polo. It shares oily bits beneath the surface, so has plentiful integrity and, in 1.0-litre 75hp guise, the appeal of an affordable group 2 insurance rating. But SEAT has tuned it to deliver a bit more flair behind the wheel – it feels sportier and more nimble, so young drivers will be able to have a bit of fun. A comprehensive array of safety assistance tech means they won't easily get themselves into trouble, though: this car will look after them. Recently facelifted, the Ibiza's styling is sharper than ever, and we love the illuminated air vents you can get inside.
Is it better to buy a new or used first car?
If you can stretch to it, buying a new first car is preferable to buying used. You'll be getting the very latest crash safety protection and active safety technology, and car insurers will look favourably on the added theft-proof security. Best of all, you'll get a full new-car warranty for the guarantee of headache-free motoring – and if you choose to buy on PCP finance, you might be surprised at just how affordable the best first cars can be, even when compared to used models.
Which is the easiest first car to drive?
The easiest first car to drive is one that has good visibility, a forgiving clutch and gearbox, light and accurate steering and an interior that's straightforward to use. All of the cars on our list tick the right boxes there, and some stand out in particular: the Volkswagen Up and Hyundai i10 for their city-friendly compactness, the Volkswagen Polo for its sheer ease of use, and the Toyota Yaris for the fact it comes as standard with an automatic gearbox.
Which is the best first car for cheap car insurance?
The cheapest first car to insure is one with the lowest group 1 car insurance rating. Of the vehicles listed here, the Volkswagen Polo and Up, along with the Nissan Micra, can offer group 1 insurance, while most of the rest only move up to group 2, so should also be very affordable. Car insurers like to see features such as autonomous emergency braking, a good level of vehicle security, and sensibly-powered engines that don't have the turbocharged boost that's likely to get new drivers into trouble.