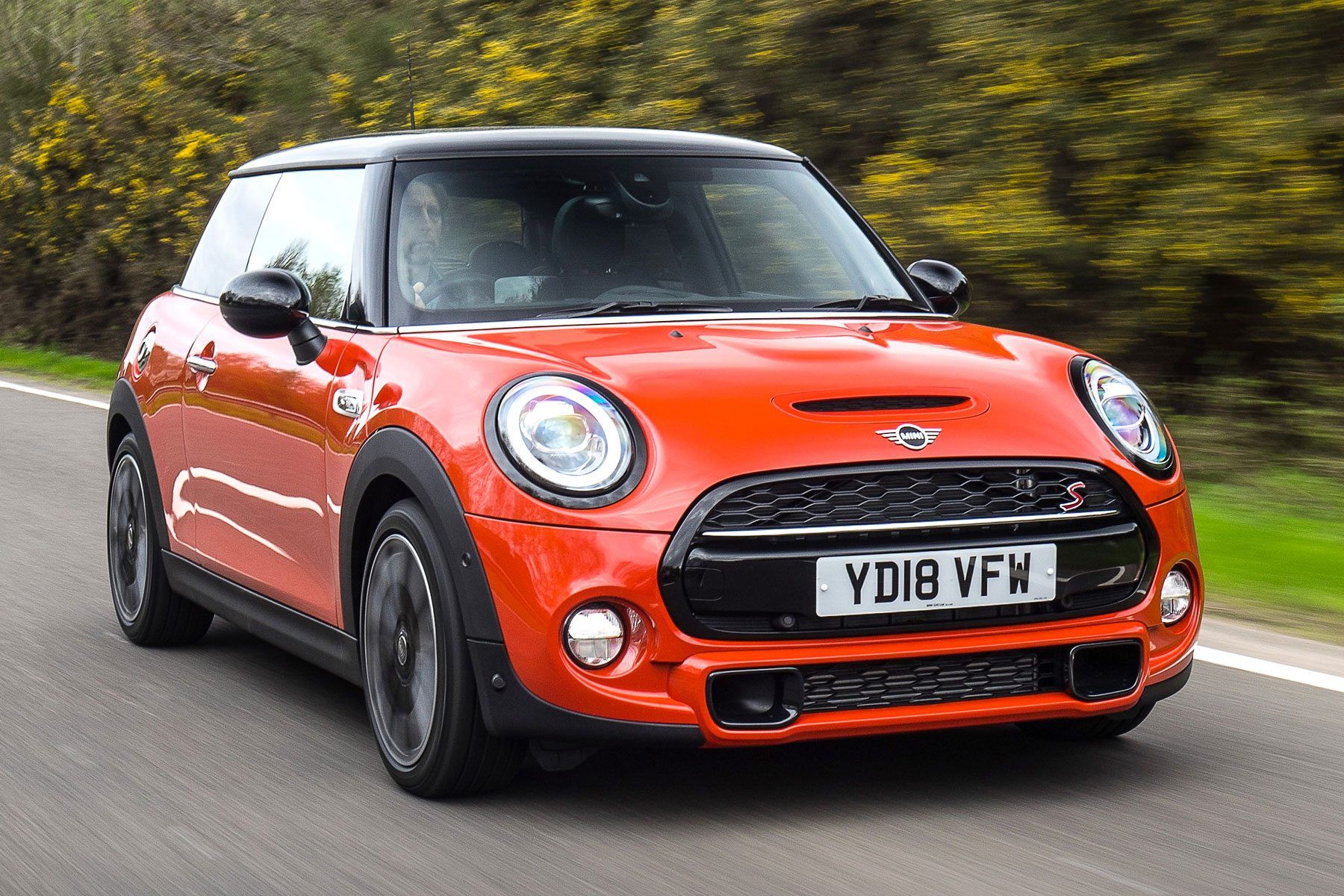 City cars are classic 'small on the outside, big on the inside' vehicles. The best can turn on a sixpence and whizz four people from one side of town to the other with nippy, comfortable finesse.
Unlike city cars of yore, the latest models are safe and secure should the worst happen. They have levels of crash safety in another league from the cars that went before.
Small cars now have big-car levels of features and gadgets, too. If you think you need to go without a fancy infotainment system, autonomous emergency braking and climate-controlled air conditioning, think again. Some city cars are even electric.
Modern petrol-powered city cars are still super-efficient, mind. You can fill the tank and believe the fuel gauge has got stuck. Their light weight and economical engines pay dividends every time you come to pay for petrol.
Here is our pick of the 10 best city cars you can buy right now.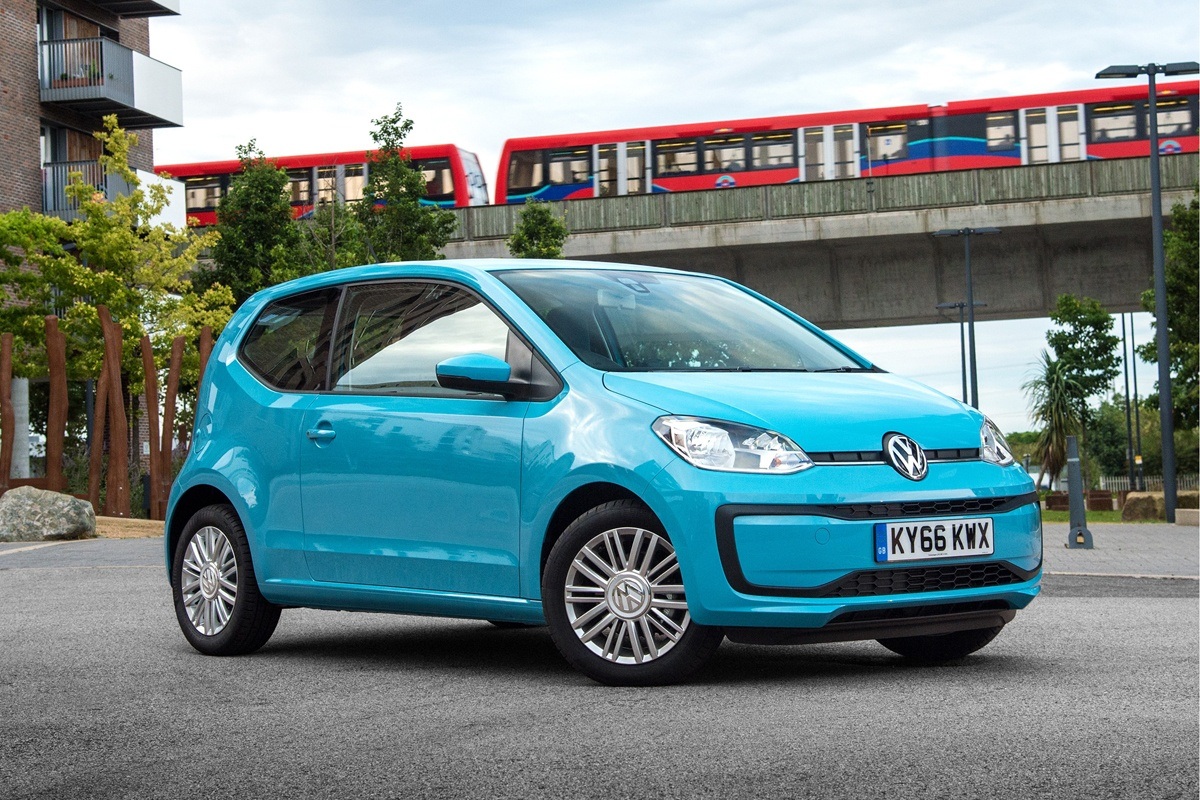 Volkswagen Up
The Volkswagen Up remains one of the cleverest city cars on sale. It is short, and narrow enough to slip down a squeezed city street without sharp intakes of breath. Yet it still manages to pack four adults inside with surprising ease. There's even a decent 251-litre boot, accessed through a cool glass tailgate. The Up is light, so its little engines go a long way, and they're cleverly packaged up-front to yield a tight turning circle. The famous Volkswagen build quality is in ample evidence here, as is the trademark stable handling and comfortable ride. You can also get a bargain-priced pure electric version: the Volkswagen e-Up.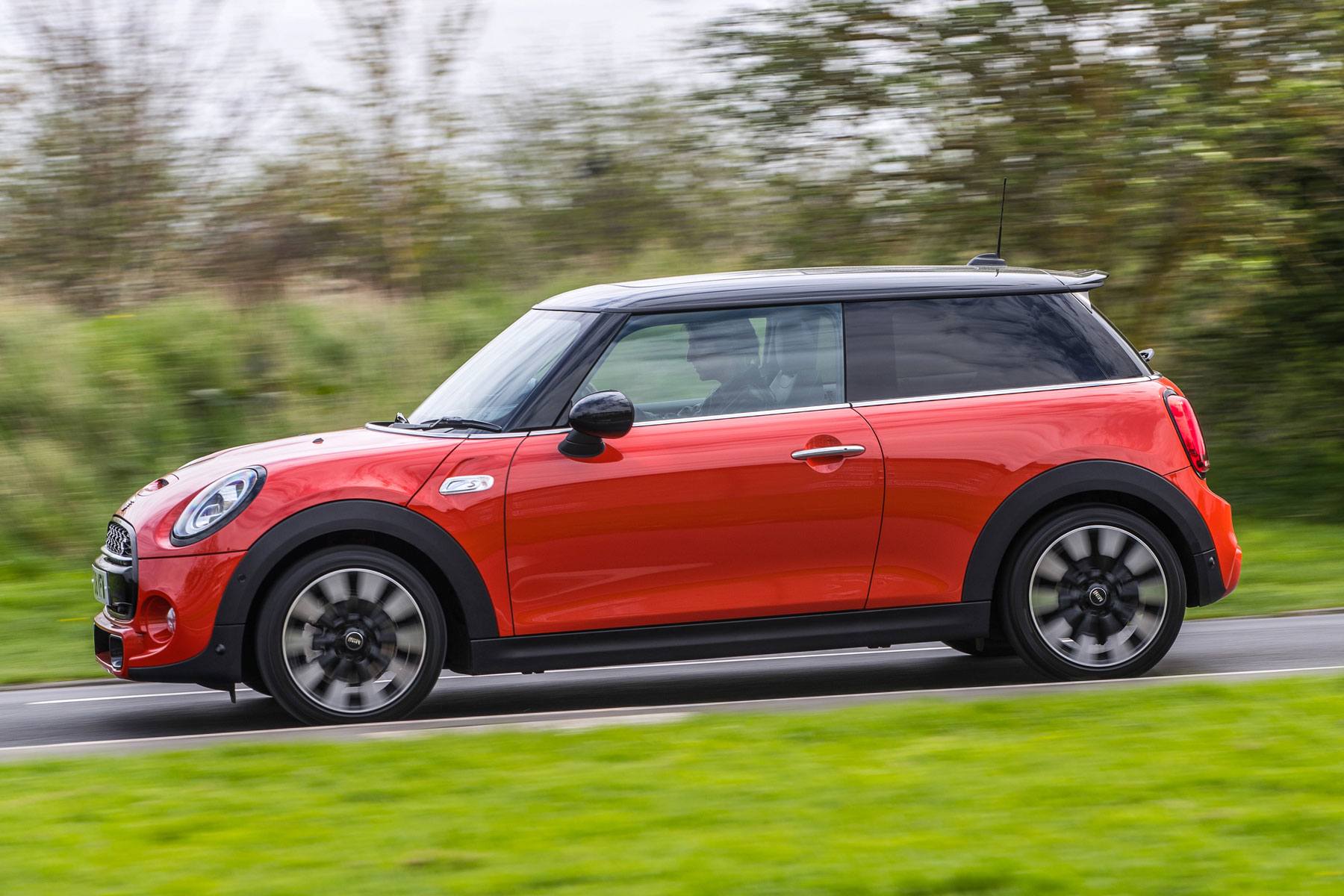 MINI Hatch
The MINI Hatch is a premium-priced city car, but for those who mainly travel two-up and want to feel a million dollars, with a permanent smile on the driver's face, there's nothing to beat it. It's no cliche to say it handles like a go-kart, because it's true, and even the basic engine delivers fun performance. Our favourite is the 136hp Cooper, which is both fuel-efficient and brilliantly effervescent. The three-door MINI Hatch doesn't have much room for those in the back – choose the five-door if you want more passenger space and a bigger boot – but it treats two people like royalty, with plenty of tech from parent company BMW, plus a sense of occasion no other small car can match.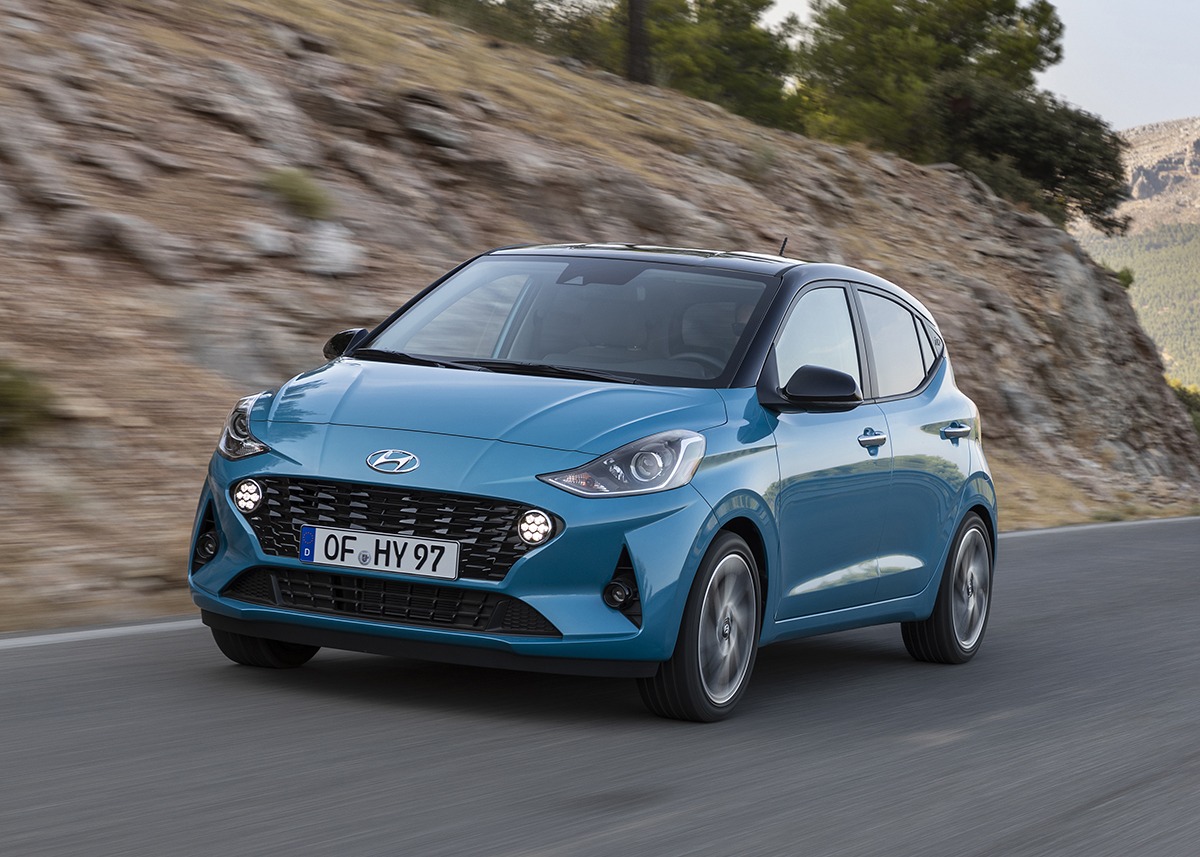 Hyundai i10
Hyundai has given the latest i10 real character, with its cute round LED running lights and sculptural side creases. You can have a contrasting black roof, or indeed a hot hatch-style N Line version with Hyundai Performance Blue paint and 16-inch alloys. The well-built i10 has a 'big car' feel inside, with a high-mounted touchscreen and stylish textured trim panels. Choose from simple, straightforward 1.0-litre or 1.2 engines, both of which are available with an automatic transmission. The N Line has a punchy 100hp 1.0-litre turbo, for fuel-efficient performance and a super-smooth feel from behind the wheel.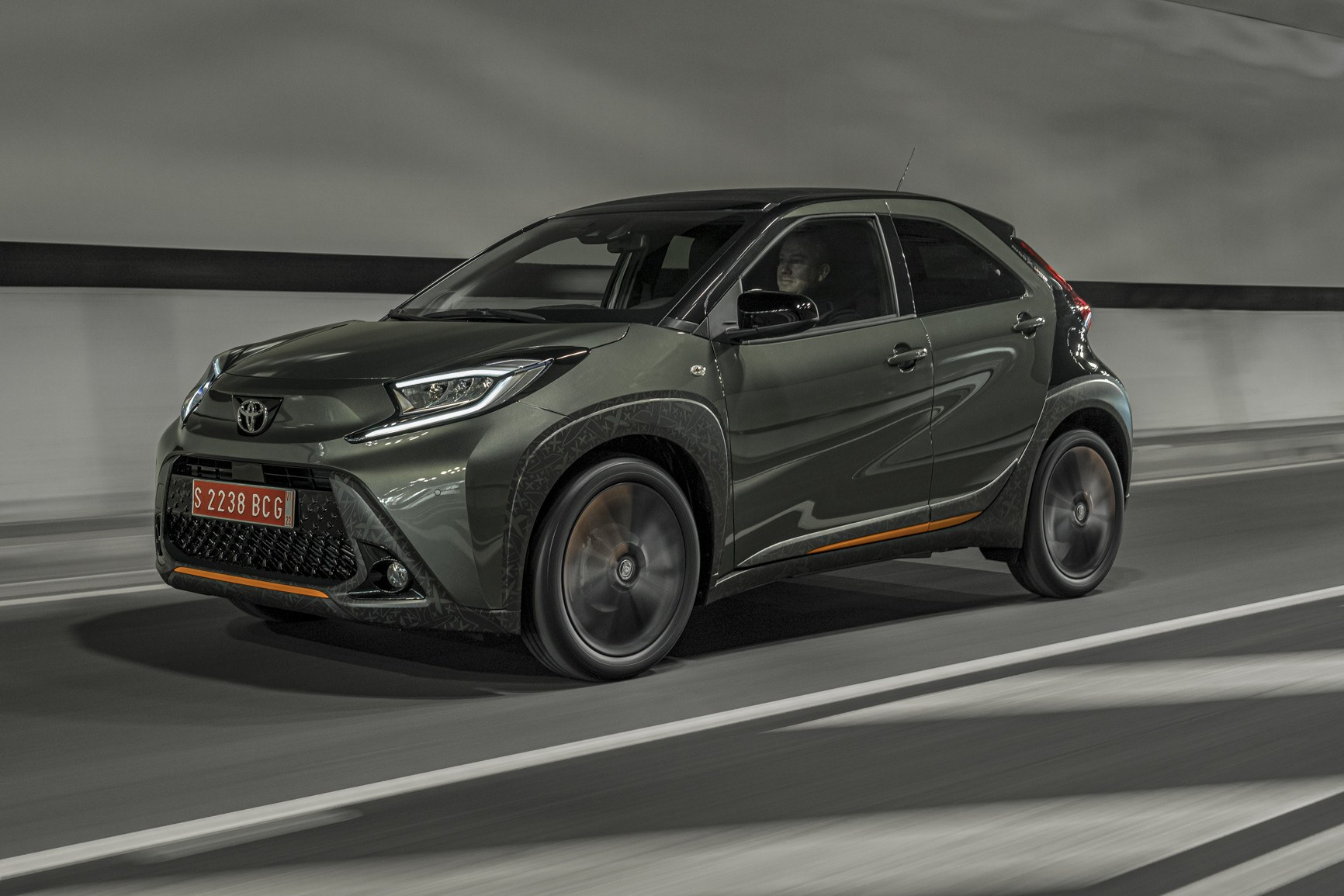 Toyota Aygo X
The Toyota Aygo X is a new breed of city car from the Japanese giant. It's been given a dose of crossover style, with a raised ride height and tough, muscular bodywork. It looks the part – yet still only measures 3.7 metres long, well under the typical length of a supermini. This is good news for parking and great news for performance; the lightweight Aygo X's fuel-efficient engines deliver good acceleration and cope well when away from city limits. Toyota has endowed the Aygo X with the latest tech and functionality, and also designed it to be safe and secure in a crash. We expect good Euro NCAP scores.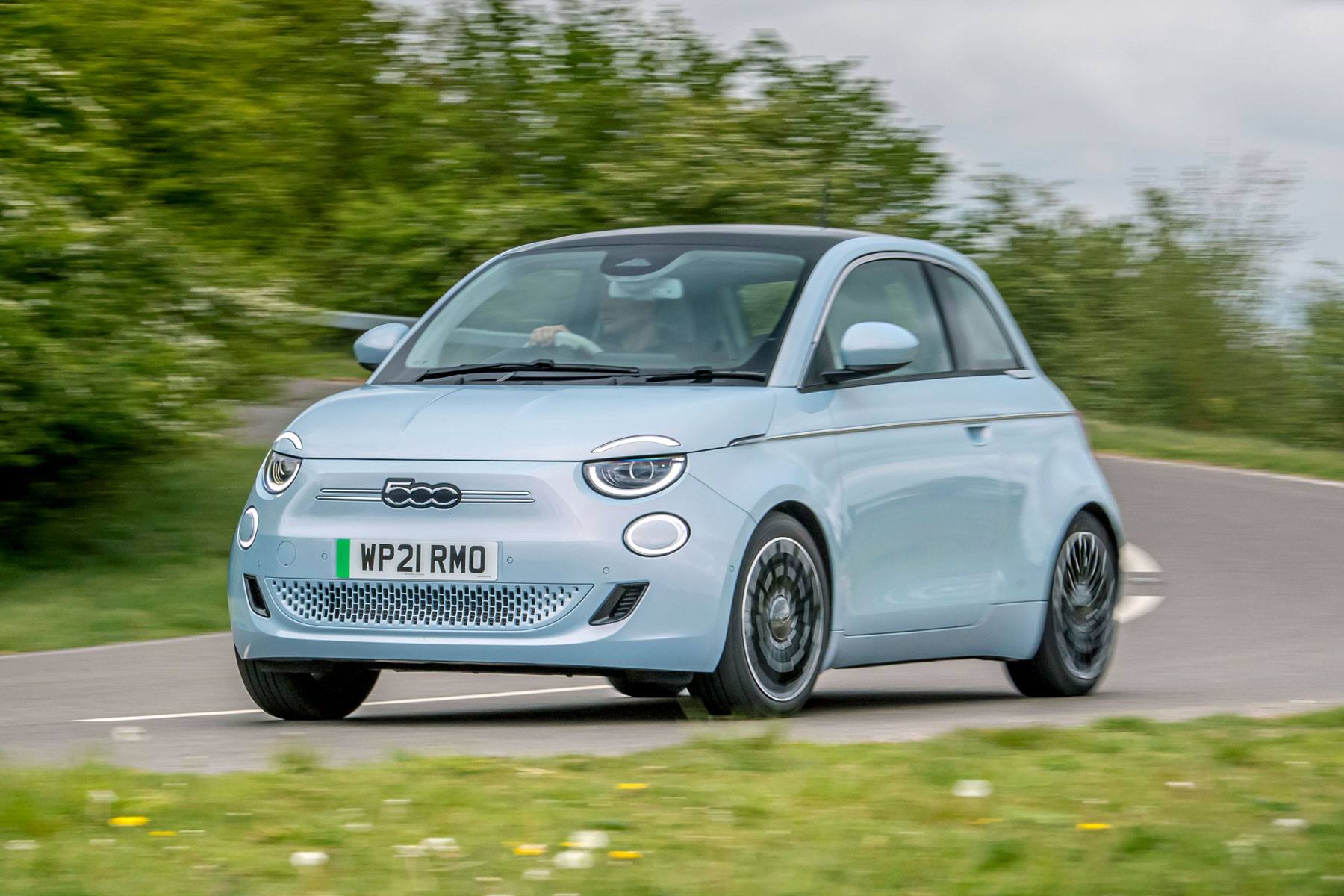 Fiat 500 Electric
The latest Fiat 500 has become a pure electric car. It retains the iconic and loveable three-door look – albeit fully modernised with precision-fit panels and sharp LED lighting – but is now fully zero-emissions. Entry-level models come with a 20kWh battery that gives a 115-mile range, or you can spend more for a 42kWh battery that delivers a useful 199 miles. The Fiat 500 Electric also has a much-improved interior, with well-integrated high-tech screens, plus plenty of colour and trim customisation options. It drives in a likeable way and is a great choice for city-dwellers who want to do their bit for the planet, but without spending a fortune.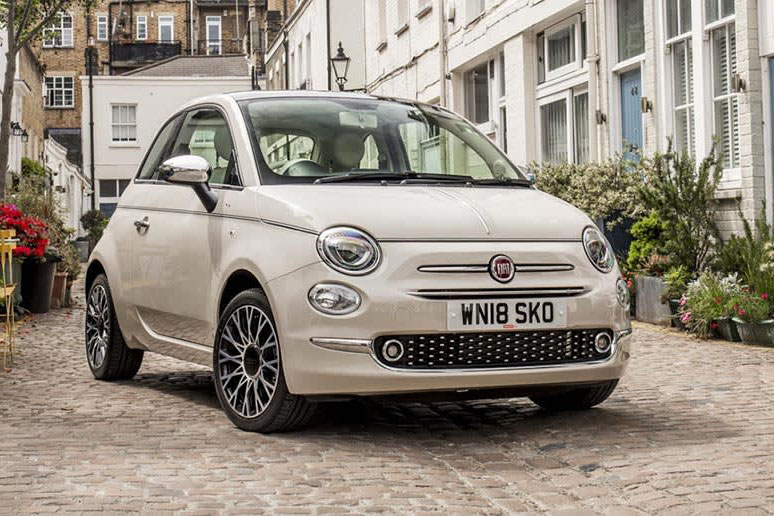 Fiat 500 Hybrid
Fancy a Fiat 500, but don't want to go electric right now? Still a little anxious about the range of an EV? Fiat has your back. The existing 500 continues in production, now in a pure mild hybrid line-up. It can't drive in zero-emissions electric mode, but the e-motor does assist the engine, taking the load off and improving fuel efficiency. The extended engine-shutdown as you slow to a halt saves further fuel, too. Being a timeless icon, the 500 Hybrid still looks great, and its colour-keyed interior is full of jewel-like details. The little Fiat is not an ideal city car for small families, but for singletons or couples looking to zap about in style, it has kudos by the bucketload.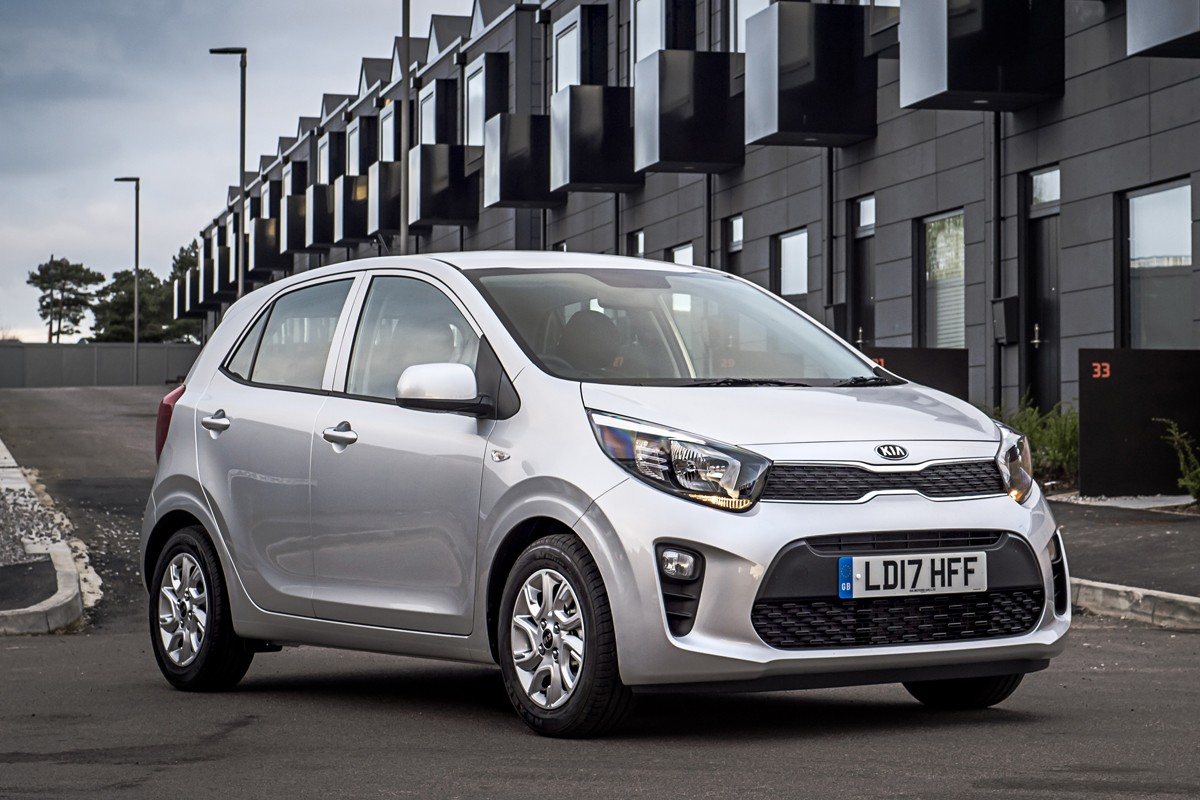 Kia Picanto
The Kia Picanto is a bargain-priced city car with a sporty appearance that belies its price tag. Even the wheel trims on the base '1' variant look like the alloy wheels on higher-grade models. Kia also offers a smart range of metallic colours, including a particularly vivid yellow. You can match the 1.0-litre engine to an automated manual gearbox if you prefer self-shifting effortlessness, while higher-spec models come with a fittingly higher-performance 1.0 turbo engine. The roomy five-door Picanto also comes with a seven-year, 100,000-mile warranty. It's ideal for urbanites seeking peace of mind that their car will cope with whatever the city throws at them.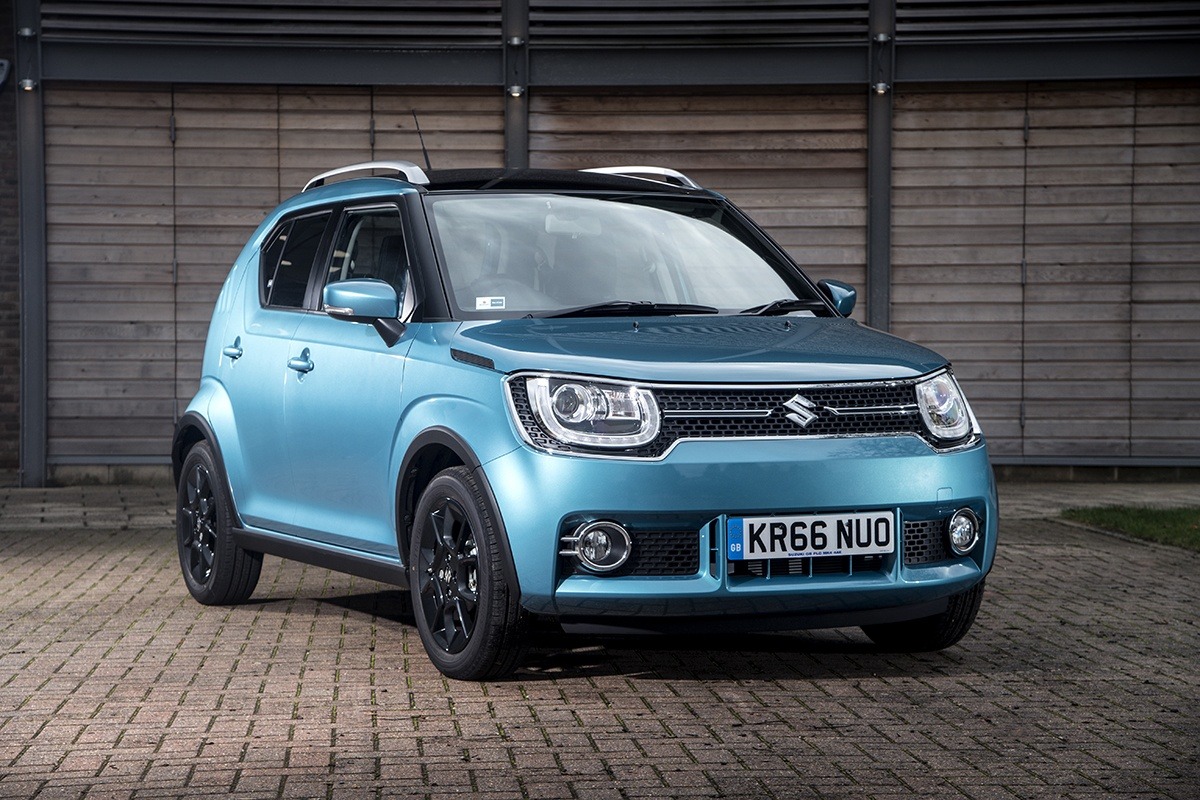 Suzuki Ignis
The Suzuki Ignis is a city car that stands out, courtesy of its shrunken 4x4 styling. The ultra-compact SUV has a raised-up ride height, beefy wheelarch extensions and a rugged appearance that belies its tiny dimensions. It's not all for show, either: you can choose the top-spec Ignis with grippy all-wheel drive, for unlikely mud-plugging ability. All models have a fuel-efficient mild hybrid 1.2-litre engine, and an interior with impressive amounts of room and practicality. Spec levels are good, with a high-mounted touchscreen offering Android Auto and Apple CarPlay functionality. The Ignis is also likely to prove super-reliable – and is backed up by a top-notch Suzuki dealer network.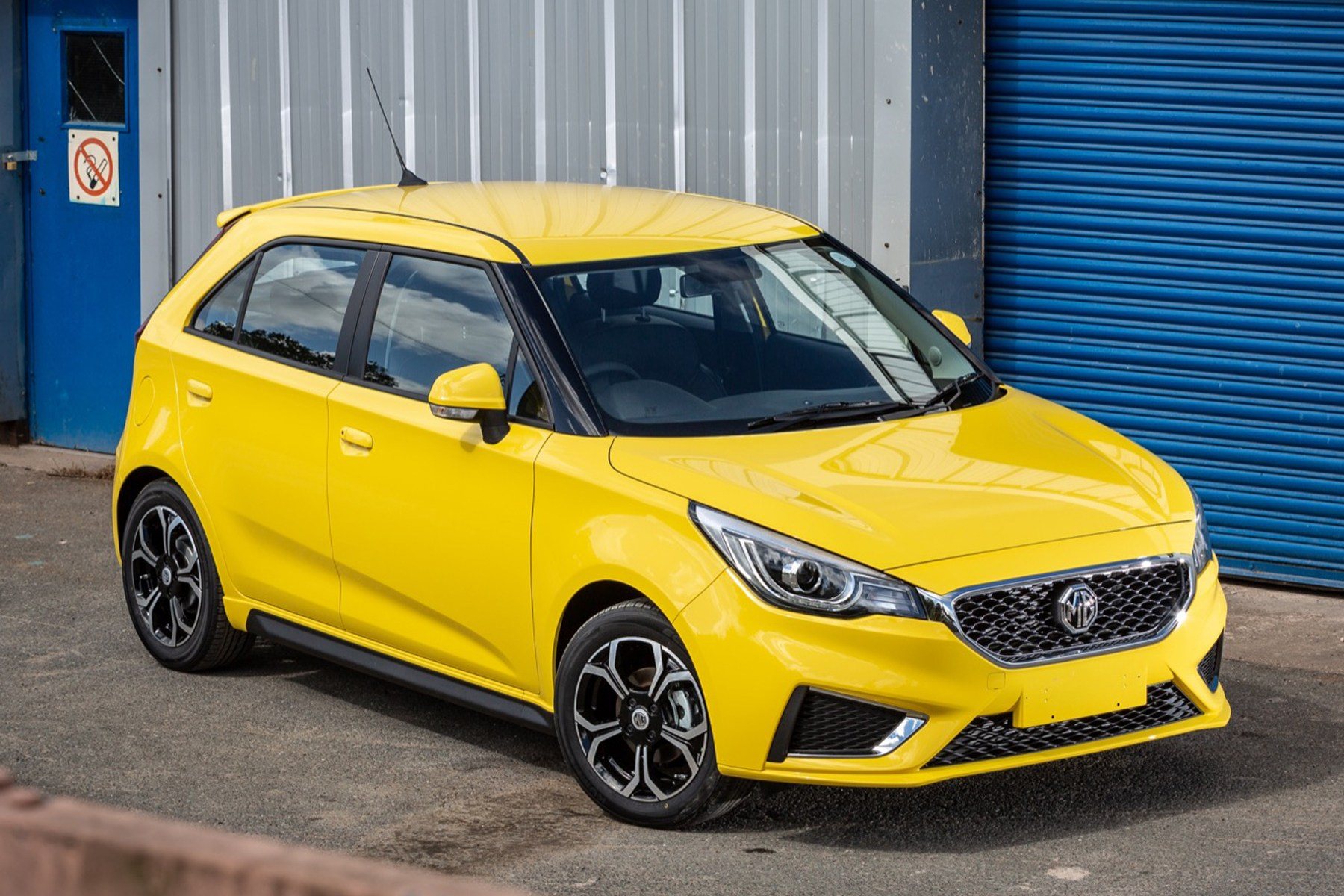 MG3
The MG3 is a bit larger than the average car on this list, but we're including it as it's sold for city-car money. For less than £13,000, you get a practical five-seat hatchback, with a neat 8.0-inch touchscreen boasting Apple CarPlay connectivity. Rear parking sensors are standard on all versions, and the top-spec Exclusive has a reversing camera. The MG3 has surprisingly nimble handling, certainly a match for its famous badge, while the 106hp engine delivers above-average power for the class, along with averaging 43mpg. MG has a lengthy seven-year warranty as well. If you want to keep your city car for the long-term, it's likely to prove very reliable.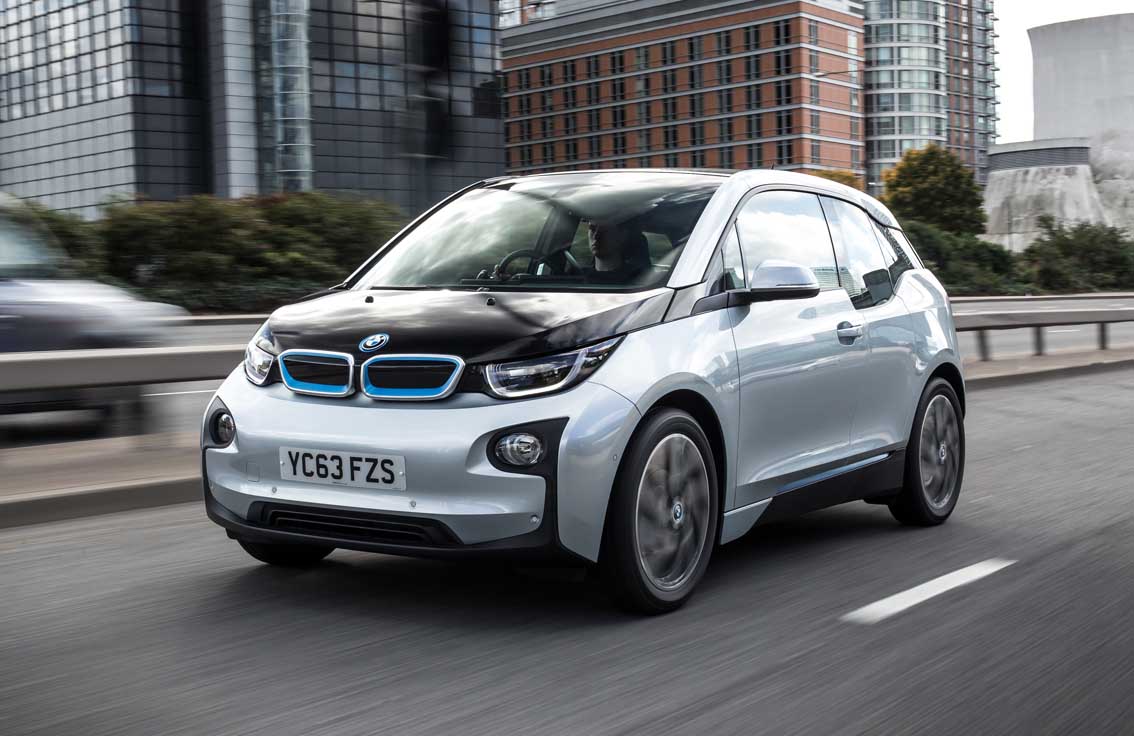 BMW i3
The BMW is a city car from the future… that has been on sale for almost a decade. Production ends this summer, so be quick. After all, this is a pure electric five-door hatchback, with a tiny footprint and roomy cabin, that's built from carbon fibre and is so green even the seat trim is recycled. Its timeless design already makes it a modern classic, while the range of around 190 miles is more than enough for a week's worth of city-centre driving. Owners may wish to go further afield, though, so nimbly does the i3 handle. Being a BMW, it's refined and robust enough for longer journeys too. Yes, it's expensive, but the i3 is worth it, as a loveable city car already future-proofed for 2030.
Are city cars safe?
In years gone by, city cars were diminutive machines built with less consideration to occupant safety than we expect today. Luckily, that era is long gone. Thanks to the influence of organisations such as Euro NCAP, car manufacturers are obliged to meet high safety standards, even for their smallest and most adorable cars. That's why there's many a five-star safety score among our best city car group. We expect the new Toyota Aygo X to perform strongly when tested later this year, too.
Can you get an electric city car?
Although their focus is on compactness and affordability, electrification is spreading in the city car sector. The Volkswagen e-Up was an early convert to electric – and it's a very able one, with an affordable price tag and a range of nearly 160 miles. The Fiat 500 Electric goes even further, with a range of nearly 200 miles. The MINI Electric can't boast such a lengthy range, but it can easily outperform both of them, thanks to 184hp and Cooper S levels of acceleration. Expect the electrification of the city car class to accelerate from now on.
What is the newest city car on sale?
The turnaround of new models in the city car sector isn't as fast as for other types of car. This is why car manufacturers aim to design iconic models, such as the Fiat 500 and MINI Hatch, which won't date as rapidly as other types of car. The newest city car currently on sale is the Toyota Aygo X, so if you want the freshest entrant into this popular class, you need to turn Japanese. Until, that is, one of its rivals rolls out an all-new model…