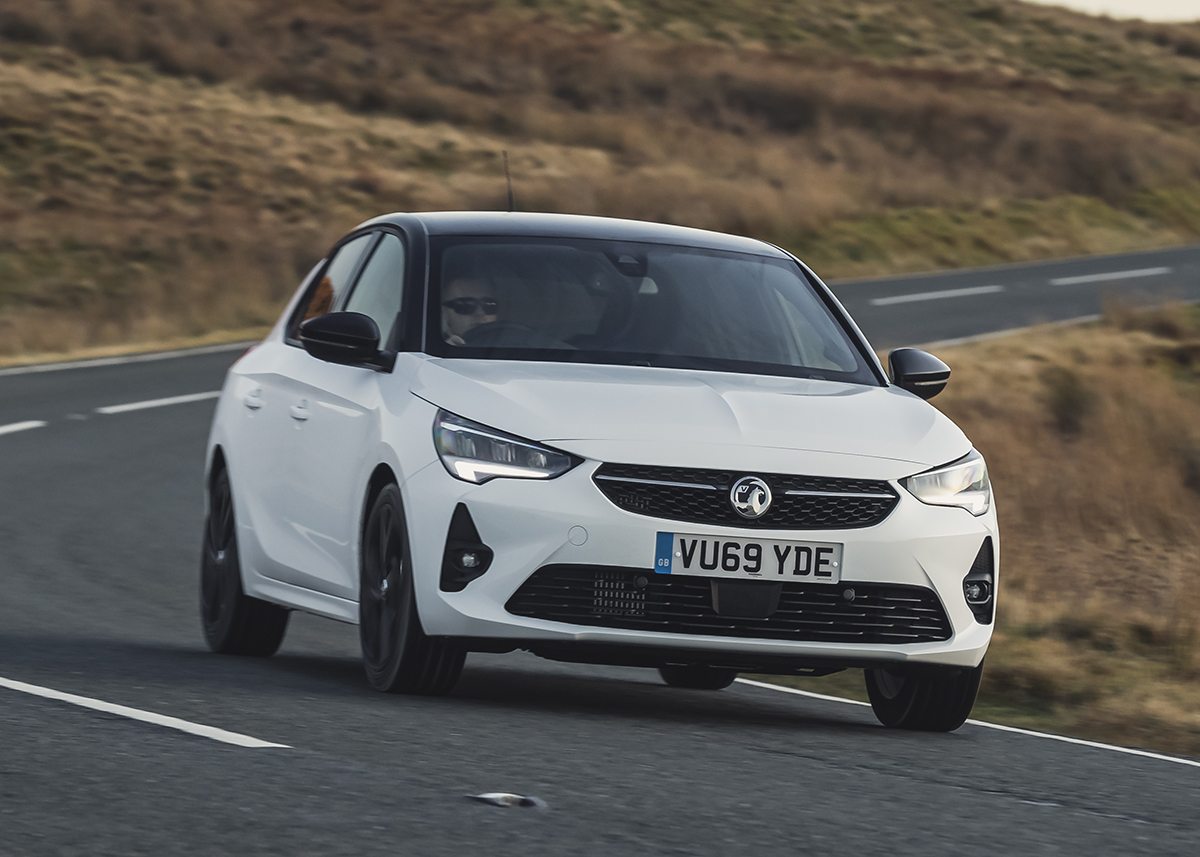 If you're searching for a small car, chances are you want it for use in bustling town centres. And that guarantees one thing: congestion.
If most of your daily driving is in traffic, you'll know how tiring it can be for your left arm and leg. Constantly pushing the clutch pedal down is a grind, while stirring the gearbox is anything but fun.
If you're such a motorist, you don't simply need a small car, you need a small automatic car.
In years gone by, these were something of a rarity, due to the cost and complexity of including a self-shifting gearbox in such a compact package. However, modern technology means there's now ample choice of small automatic cars – and if you go electric, you effectively get a two-pedal auto for free.
Here are 10 of the best small automatic cars on sale right now.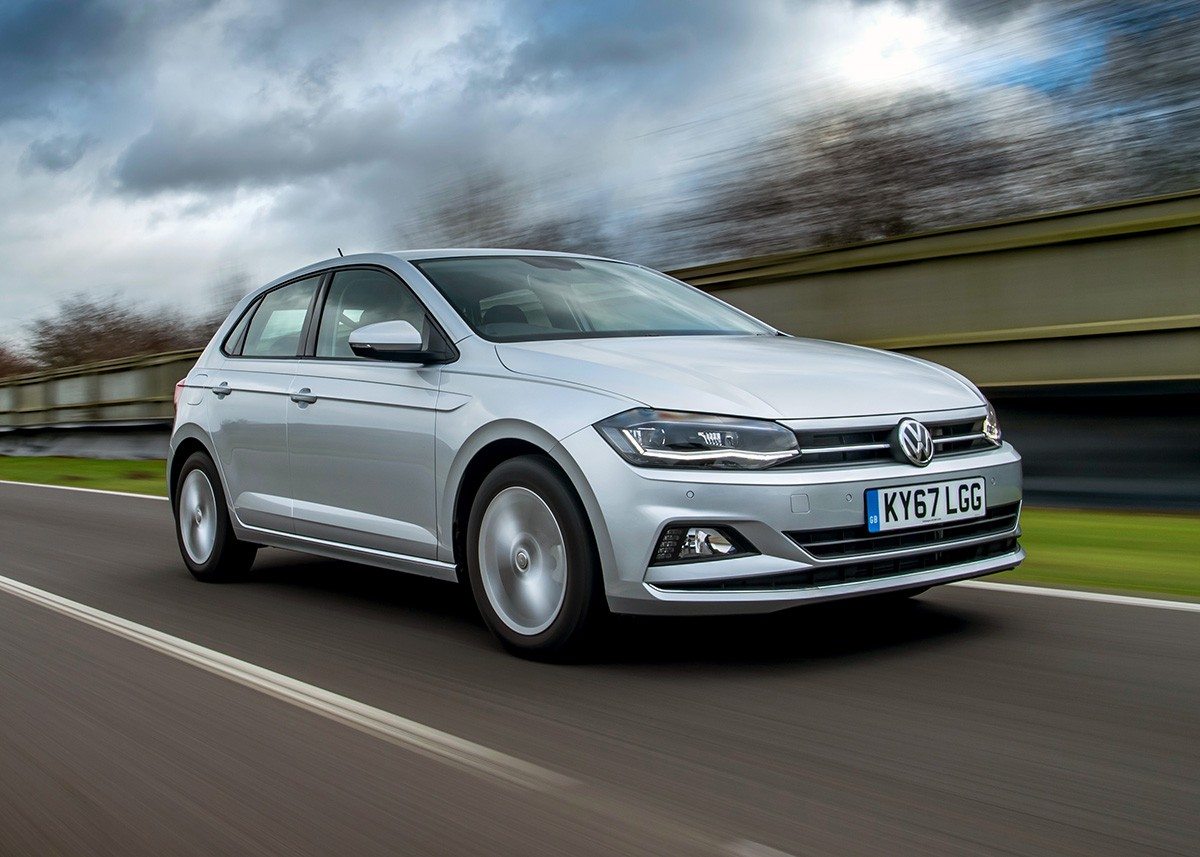 Volkswagen Polo
The classy Volkswagen Polo has recently been facelifted, adding even more definition to its distinctive lines. The upgraded LED headlights are jewel-like and new rear lights give it a more planted stance on the road. The automatic Polo pairs a 95hp 1.0-litre TSI petrol engine with a high-tech seven-speed DSG gearbox. This is an auto with lightning-fast gearshifts, for a sophisticated feel on the move. It's also very efficient, so fuel economy barely suffers compared to the regular manual version. The Polo's roomy, well-built interior and good haul of in-car tech are further draws, as are its timeless image and desirable VW badge.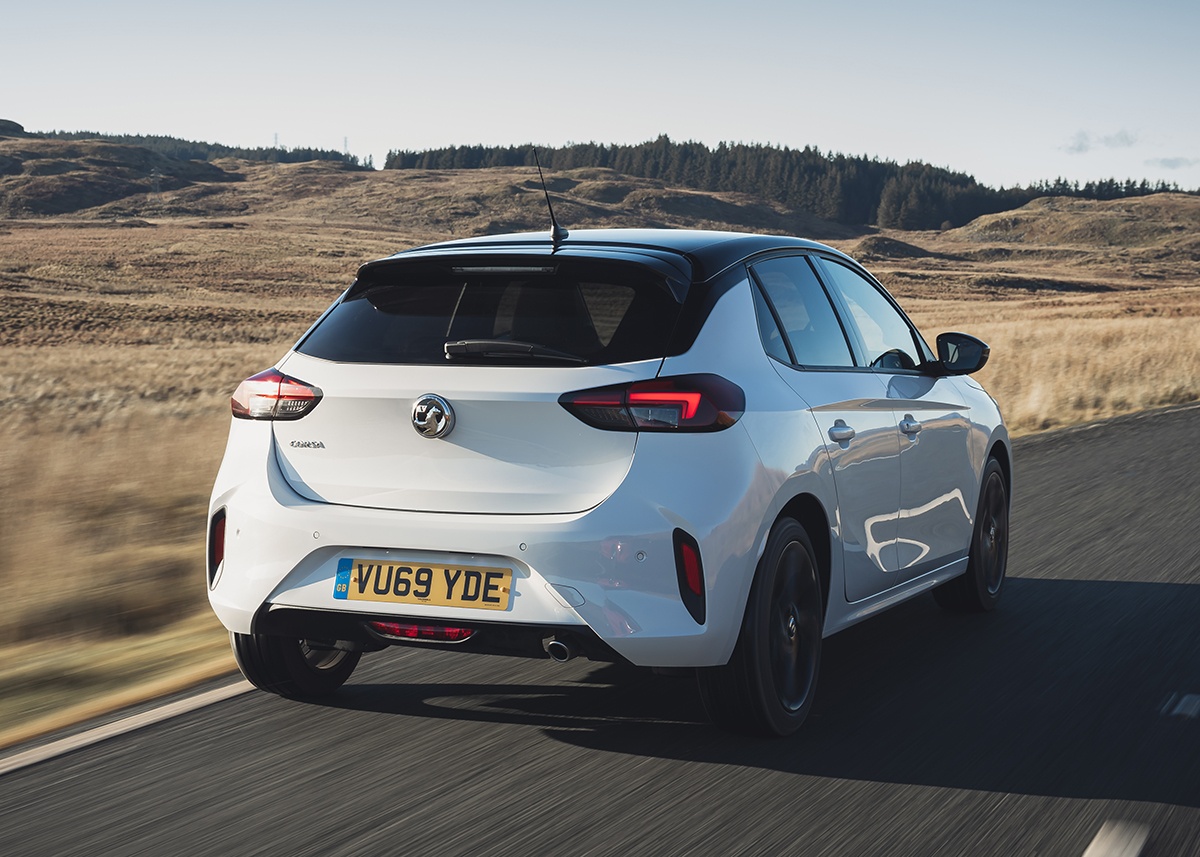 Vauxhall Corsa
The Vauxhall Corsa became Britain's best-selling car in 2021, usurping the supermini that has long held the top-spot: the Ford Fiesta. The Vauxhall is a good-looking car, with a classy appearance and a pleasant, easy-to-use interior. The seats are excellent and it's refined on the move. Most are sold with a 1.2-litre turbo engine, which is available with a decidedly premium eight-speed automatic transmission. The same gearbox is used on much larger and more expensive cars, so it's a real novelty to find it in something the price of a Corsa. It's so efficient, fuel economy is little different to the manual gearbox, with an average of over 50mpg.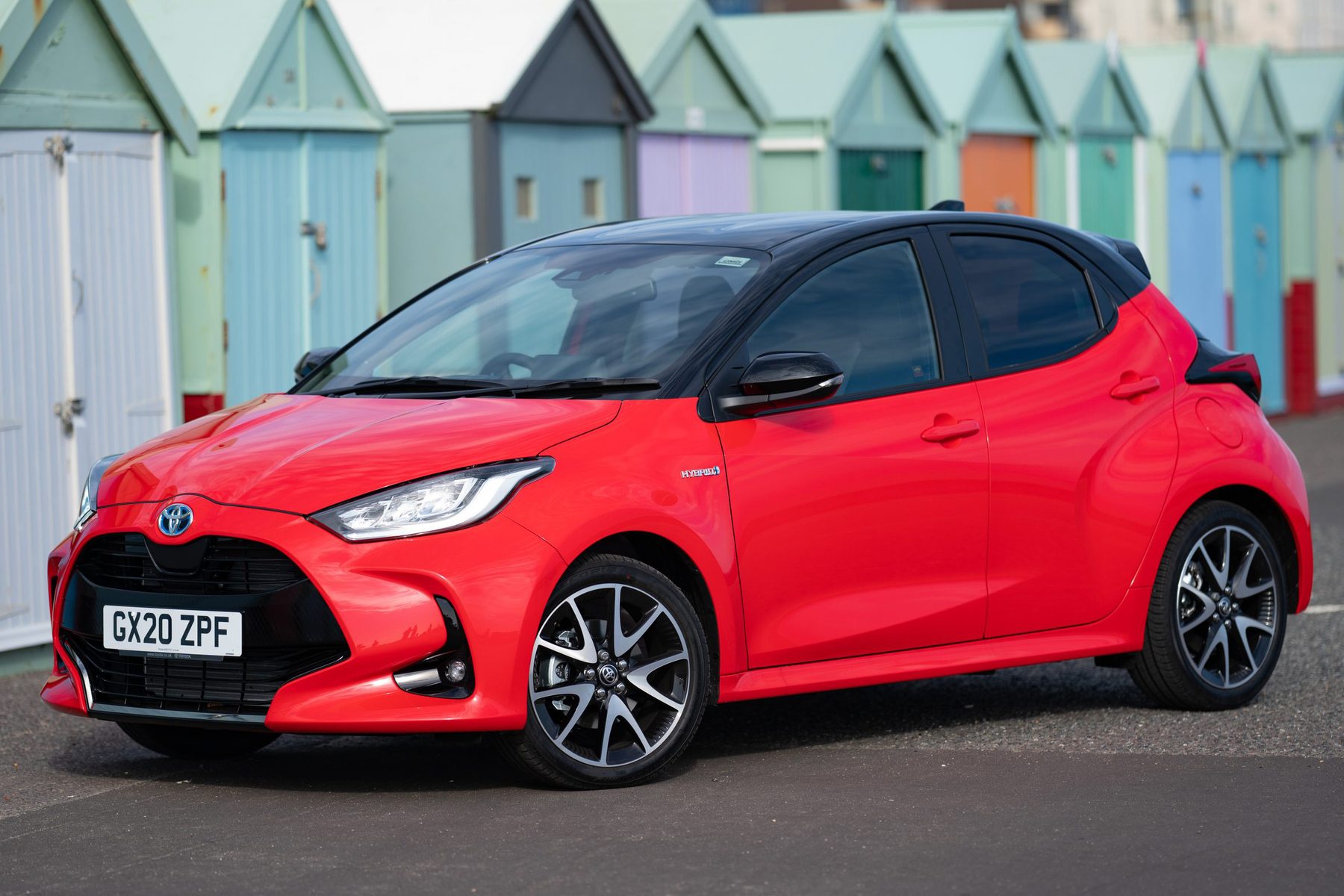 Toyota Yaris Hybrid
The latest Toyota Yaris has hybrid engine technology as standard. This allows it to run in 'engine-off' EV mode for a surprising amount of time, cutting exhaust emissions and saving fuel. It also means the Yaris comes as standard with a CVT automatic transmission. The 'single gear' effect can take a bit of getting used to, but it helps save even more fuel, with the Yaris officially averaging well over 60mpg. The latest model is a sporty-looking car, with bulging wheelarches that give it the appearance of a hot hatchback, while the well-planned five-door interior is very space-efficient given the Toyota's compact exterior dimensions.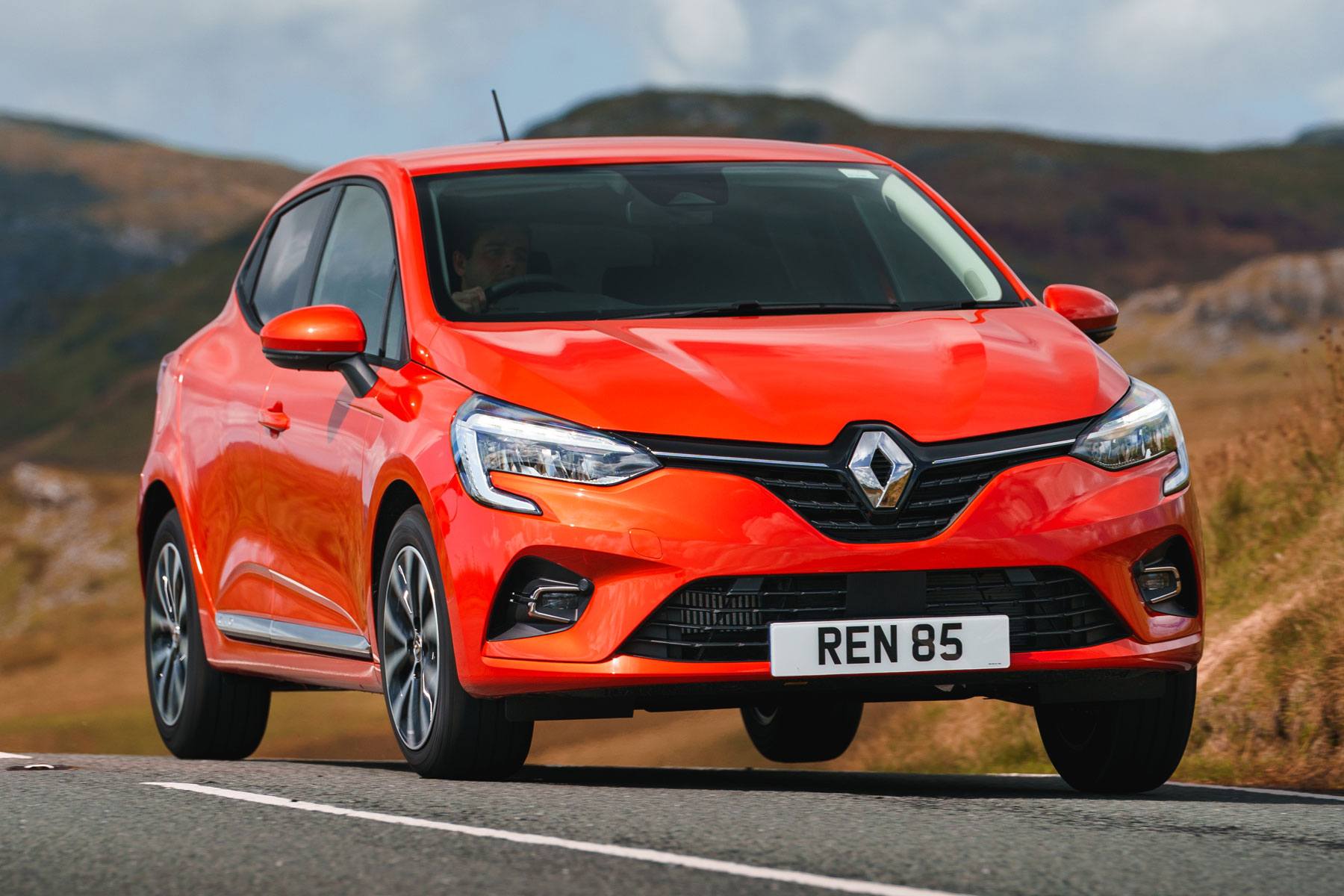 Renault Clio
The Renault Clio is another car available with a hybrid drivetrain. It's called E-Tech hybrid and it too comes with an auto 'box as standard. In Renault's case, the gearbox is a high-tech six-speed automatic, developed in partnership with the firm's Formula 1 division. Like the Yaris, it delivers a high degree of pure electric motoring, which helps real-world fuel economy nudge 50mpg or more. The Clio remains a chic French supermini, with an upmarket feel to its interior, and equipment is generous even on the entry-level Iconic version – we love the standard diamond-cut alloy wheels.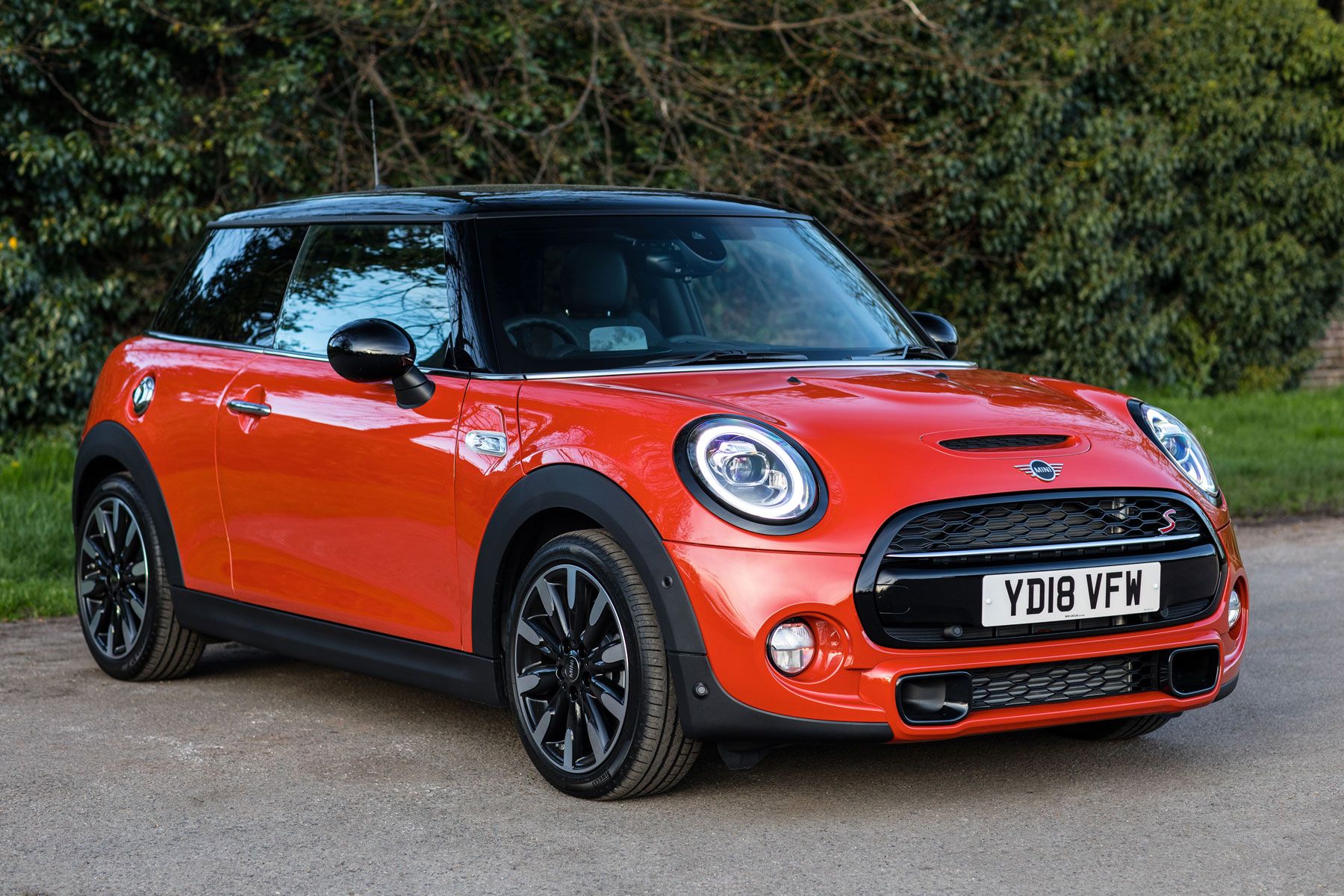 MINI Hatch
The MINI Hatch comes in three-door or five-door guises. The three-door is the sportiest, but also the smallest inside, with negligible rear-seat space and a tiny boot. The five-door MINI still isn't huge, but it's much more usable. Both cars come in One, Cooper or Cooper S guises – with the three-door adding a high-performance 231hp John Cooper Works variant – and each grade comes with the option of an automatic gearbox. Our choice would be the 136hp MINI Cooper, which has all the performance you'll ever need with the added bonus of impressive fuel economy. It's a real gem.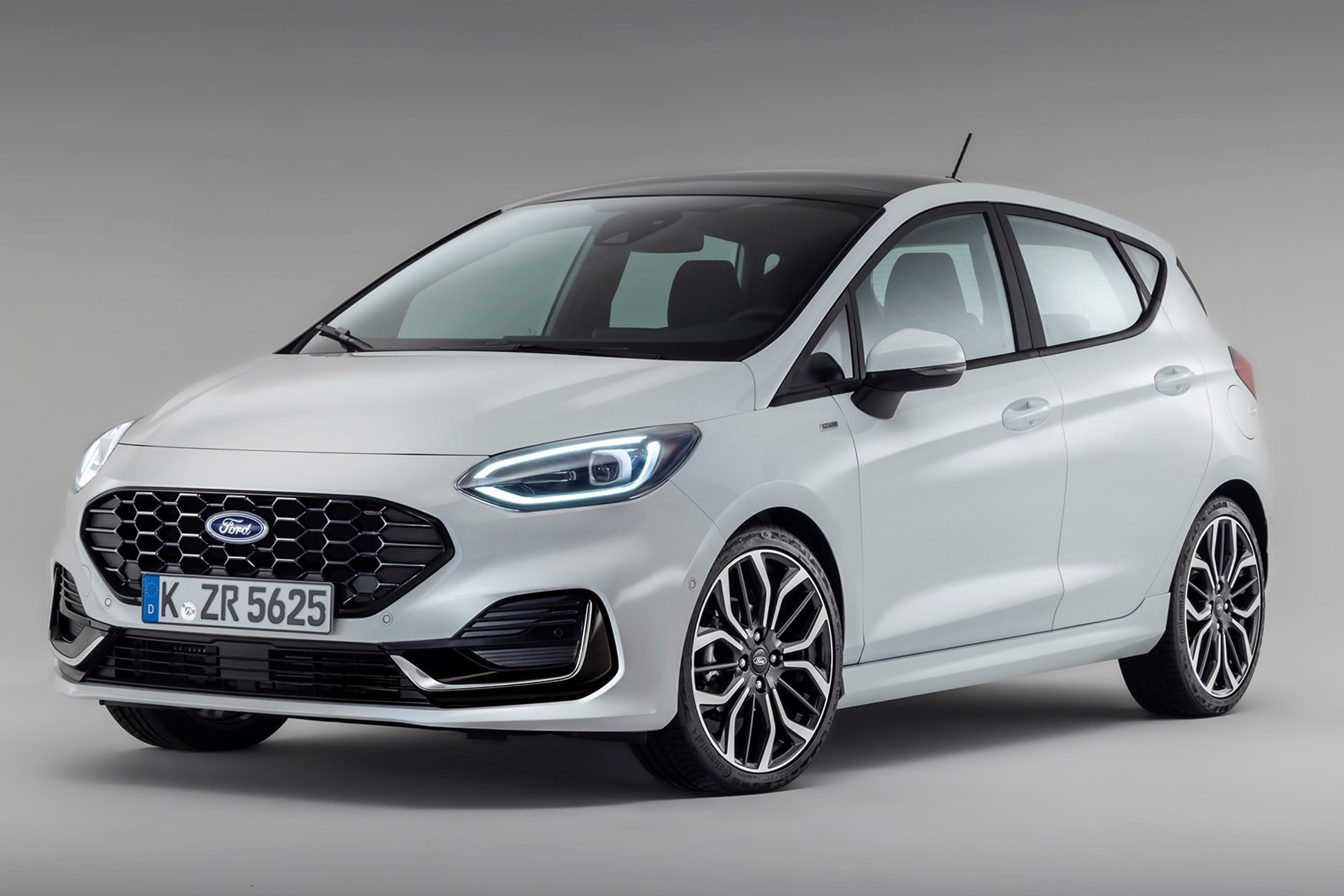 Ford Fiesta
Ford has facelifted the Fiesta for 2022, as it looks to regain its long-held position as the UK's best-selling car. The line-up is built around the ultra-refined 1.0-litre Ecoboost turbocharged engine, and there's now an interesting 125hp mHEV mild hybrid variant that comes with a seven-speed 'Powershift' automatic gearbox. This allows a good degree of engine-off coasting in town, helping real-world fuel economy and reducing tailpipe emissions. Helpfully, it also delivers an electric-assist boost during acceleration, making it feel particularly punchy and potent in everyday motoring. The Fiesta still handles like a dream, too. Along with the MINI, it's one of the most driver-focused small automatic cars you can buy.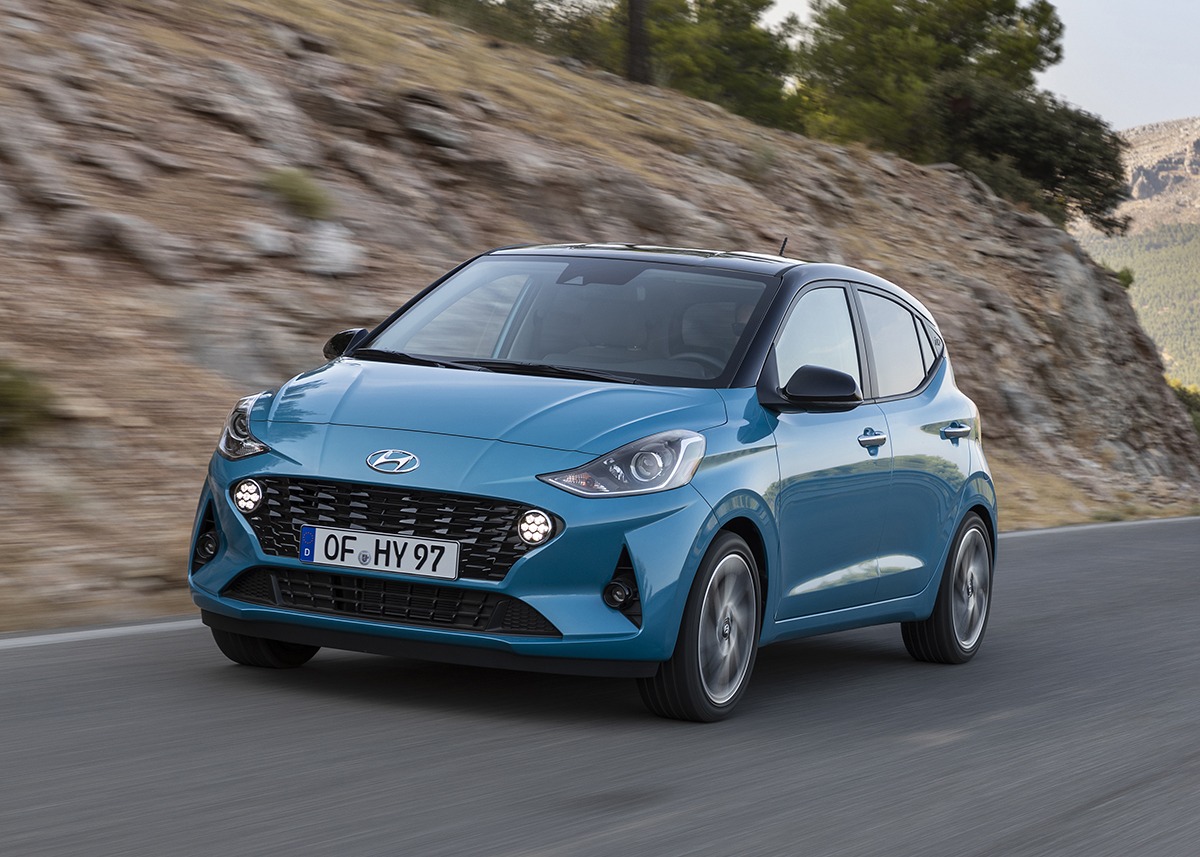 Hyundai i10
The Hyundai i10 is a city-friendly small car that comes with an automatic gearbox in both 1.0-litre and more powerful 1.2 guises. It's an automated manual transmission, which mechanises the gearshifts of a regular manual gearbox. You still get two pedals and a hands-off automatic shifter, but robotics shift the gears, rather than the driver. It can result in a slightly hesitant feel, as the changes aren't as seamless as a true auto, but this type of gearbox is much cheaper, so it's an affordable option for buyers on a budget. It also helps deliver fuel economy as good as, or even better than, the manual i10.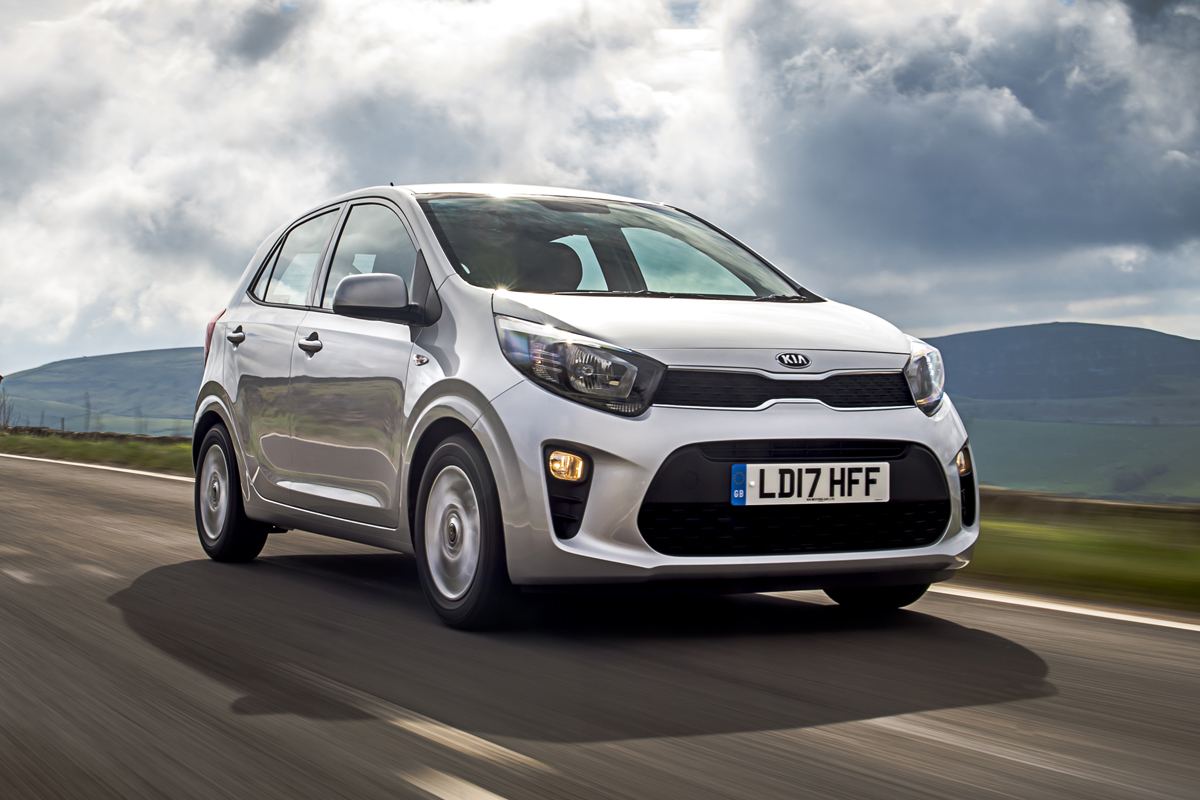 The Kia Picanto is the sister car to the Hyundai i10. It's similarly compact, with a narrow body and short overall length, and is equally Tardis-like inside. Those in the front have large-car levels of space and the rear is surprisingly accommodating for adults, too. Even the boot isn't a bad size, and the rear seats fold easily. There's a broad line-up of variants, from well-priced entry-level cars to higher-grade versions with premium levels of equipment. And while Hyundai offers a five-year, unlimited mileage warranty, Kia provides seven years (albeit limited to 100,000 miles).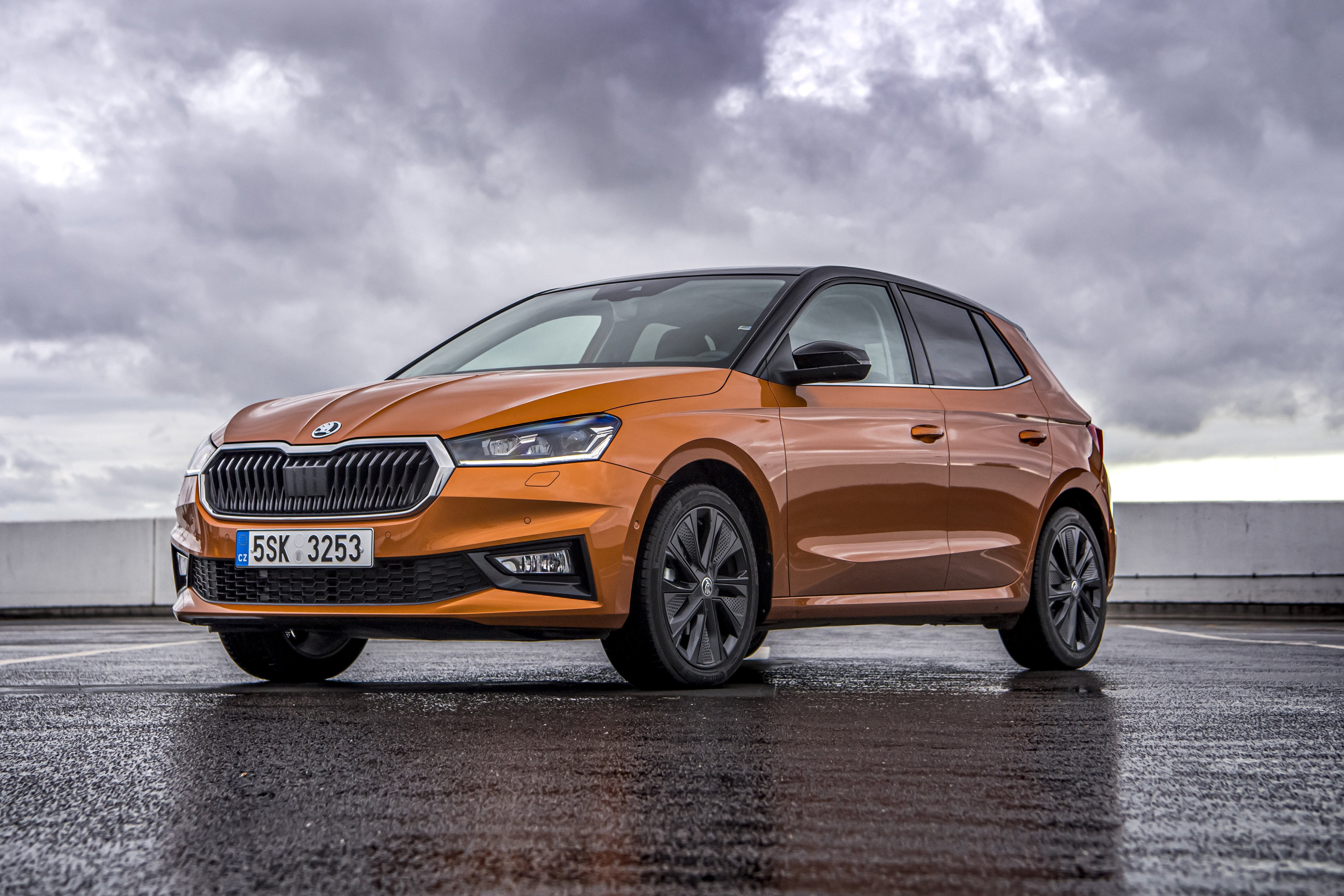 Skoda Fabia
The latest Skoda Fabia is an exceptionally practical small car. If you thought the previous one was big, you'll be amazed by this model, which has even more rear-seat space and an enormous 380-litre boot – that's as big as a Volkswagen Golf from the class above. The sober styling has evolved and the interior has a higher quality feel with a well-placed touchscreen high on the dashboard. Skoda's automatic variant pairs a 100hp 1.0-litre TSI petrol engine with a seven-speed DSG gearbox, for a grown-up feel well beyond its price tag. The icing on the cake of this small automatic car is indeed its price; it's yours for less than £20,000, which really is great value for money.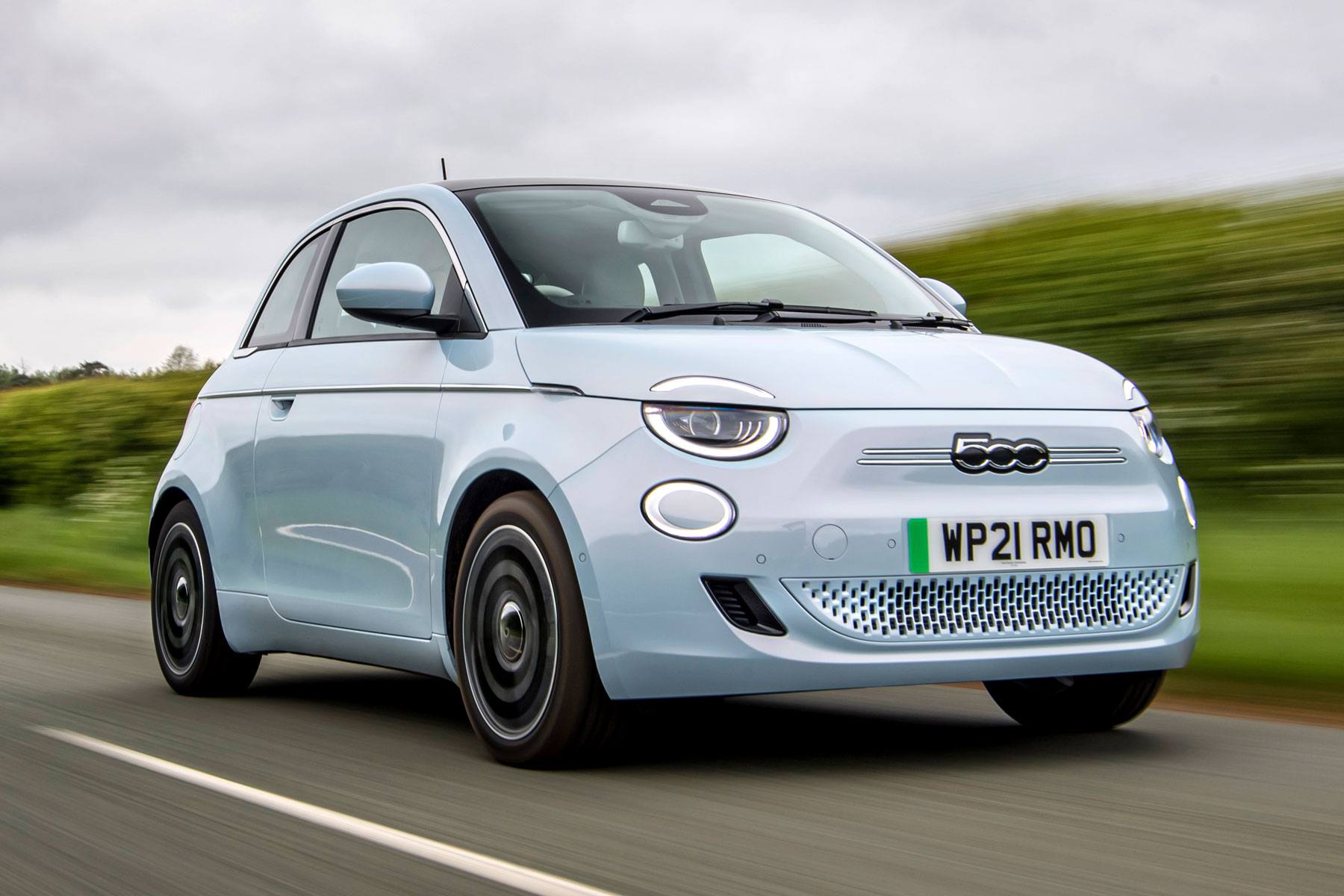 Fiat 500 Electric
You couldn't buy an automatic version of the previous Fiat 500 – and even now it's evolved into the Fiat 500 Hybrid, there's still no auto 'box available. The new 500 Electric solves that, with two-pedal driving coming as standard. It's available with an affordable 20kWh battery, for a 115-mile range, or a 42kWh unit that gives a range of almost 200 miles. Fiat says th range will be even greater in town, making this an ideal car for congested city centres – particularly as its EV status sees it escape every low emission zone in the country. We like the latest 500 Electric's crisp new lines, and love the feature-packed and comfortable interior.
Are small automatic cars economical?
It used to be the case that automatic cars were less economical than manual models. That's because older self-shifting gearboxes were relatively inefficient, so fuel was wasted. But these days, they are much cleverer, meaning the difference in fuel economy is often minimal. Also, because an automatic car is always in the right gear at the right time, they can prove more economical than a comparable manual in everyday driving.
What is the difference between an automatic and an automated manual?
An automatic uses something called a torque convertor to hook up with the engine, instead of a clutch. This delivers a smooth, seamless drive even when changing gear. An automated manual is basically like a robot shifting a manual gearbox and clutch pedal, instead of the driver. They can be jerkier and more hesitant in use, although drivers say they do get used to them. Automated manuals are cheaper than true autos, and they're often a bit more economical as well.
Are small automatic cars reliable?
The latest 'sealed for life' automatic transmissions are extremely reliable. They are now very well-proven technology that will easily outlast the car itself – and because you don't have a clutch to worry about, they can sometimes prove less hassle over the long run than a manual 'box. Volkswagen's DSG twin-clutch automatic system is also more dependable than it used to be (early examples were notoriously expensive to repair), again providing fuss-free motoring for high-mileage drivers.