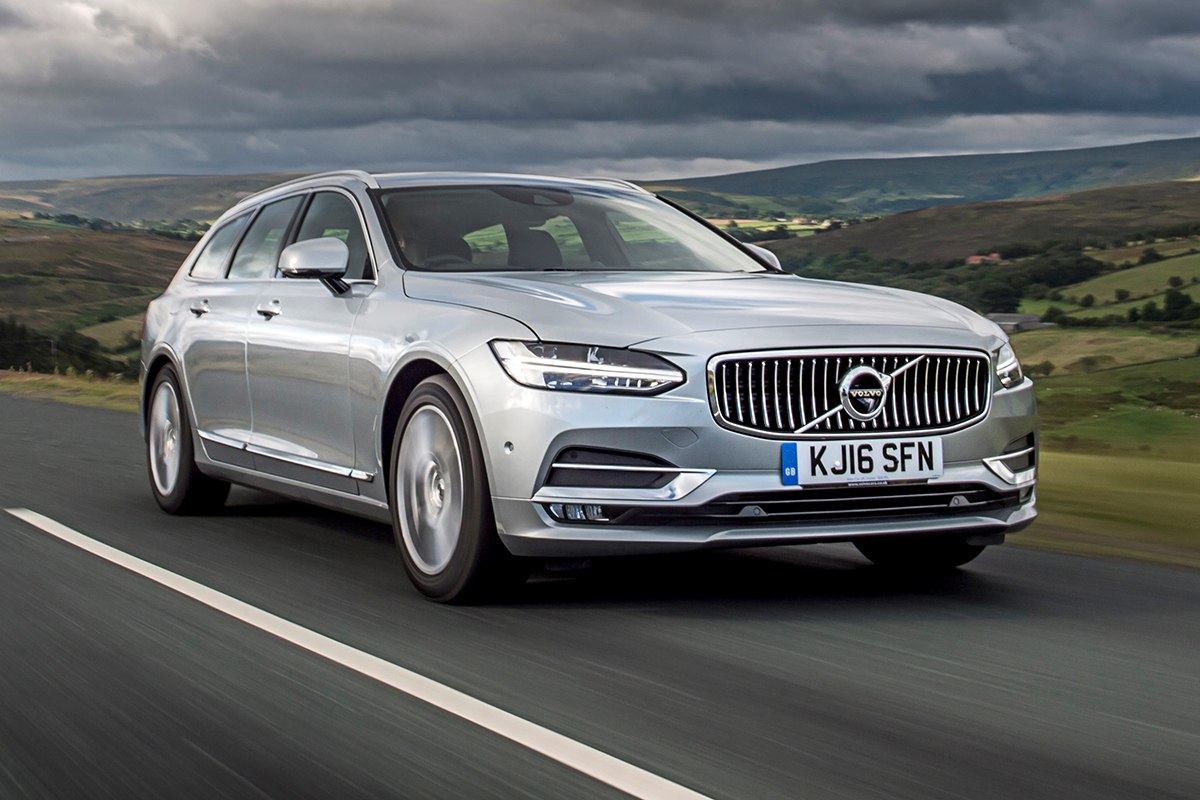 At times, Britain's road network can feel like a minefield of potholes and speed bumps. It's enough to make you want to add the number of a chiropractor to the list of favourites on your smartphone. "Hey, Siri, my lower back is aching."
This is why you might want to avoid cars developed at the Nurburgring, because what feels good on a track might not be great at dealing with the broken road surfaces on the outer ring road. No, what you need is a car that prioritises comfort over all else.
Air suspension will help iron out the worst creases, but there are other things to consider when you're searching for a comfortable car. Avoiding large alloy wheels and low profile tyres would be a good start. You should also look out for cars with comfortable seats; Volvo and Citroen produce some of the best chairs this side of your living room.
Here are some of the most comfortable cars in the UK, with something to suit all budgets (and bottoms).
Citroen C3
It can be tricky to make a small car feel comfortable, but Citroen has achieved it. While some superminis are focused on delivering driver enjoyment, the C3 is configured for ride comfort, so you get a pair of Advanced Comfort seats. These extra-wide seats feature extra padding and larger cushions to take the stress out of your daily commute. Even the suspension prioritises comfort over handling, so you're unlikely to reach your destination feeling shaken and stirred. We'd recommend the mid-range Sense trim, as this features automatic climate control, a 7.0-inch touchscreen infotainment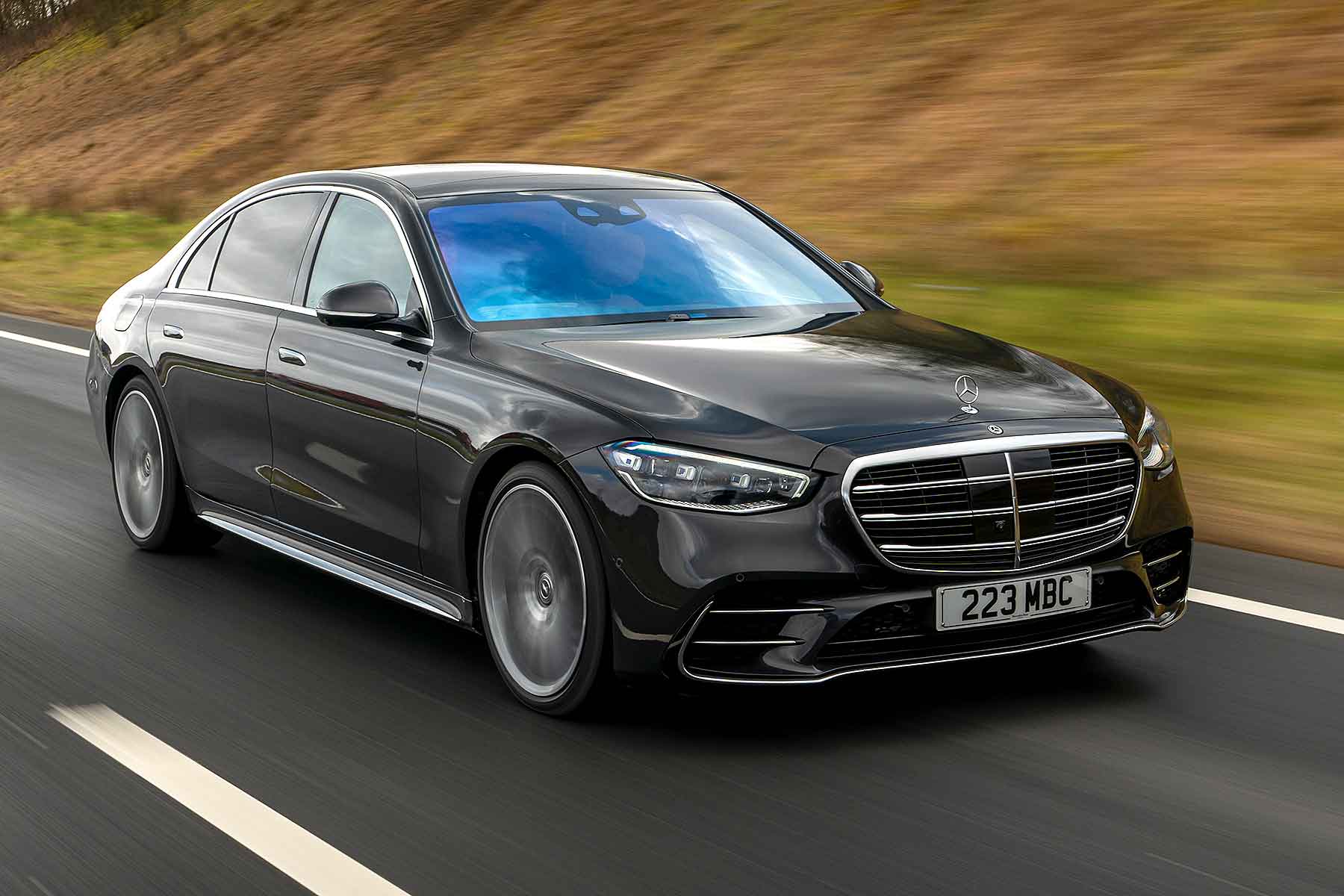 Mercedes-Benz S-Class
Whether you're at the wheel or lounging in the back with your feet up, travelling in a Mercedes-Benz S-Class is no more stressful than having a hot bath. All versions come with air suspension, which fine-tunes the ride quality according to the speed of the car and the condition of the road. Rear passengers have the ability to control many on-board functions via a 7.0-inch tablet, while the air-con features four independently controlled zones for individual comfort. There are 64 different ambient lighting options, plus a superb Burmester surround-sound system for streaming tracks from Now That's What I Call Whale Sounds.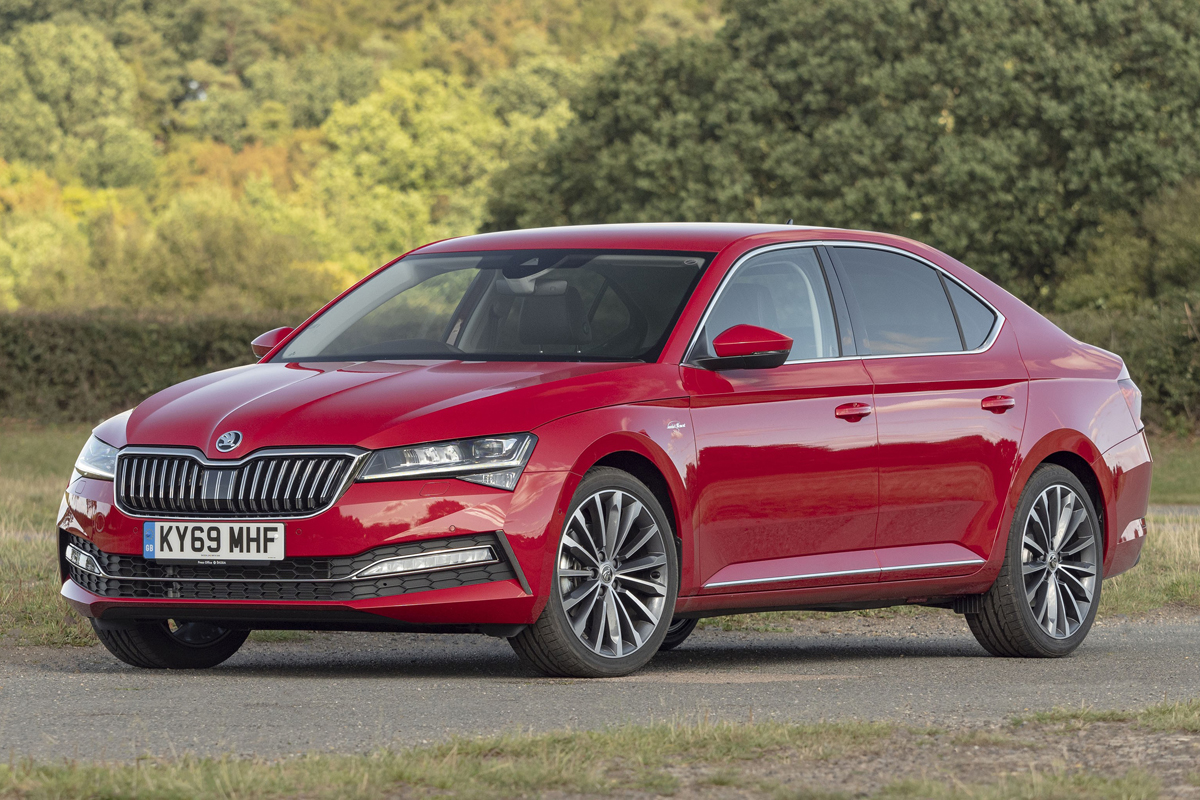 Skoda Superb
A lot of big family cars are designed to maximise driver enjoyment, but the Skoda Superb is different. From a pricing perspective, it's a rival to cars with Ford and Vauxhall badges, but in terms of space, comfort and equipment, it challenges cars like the Audi A6 and Mercedes-Benz E-Class. It really is that good. All versions come with a long list of standard equipment, but options include three-zone climate control, heated seats, a massage function for the driver's seat and a panoramic sunroof. You even get an umbrella inside the door, to make you feel like you own a Rolls-Royce.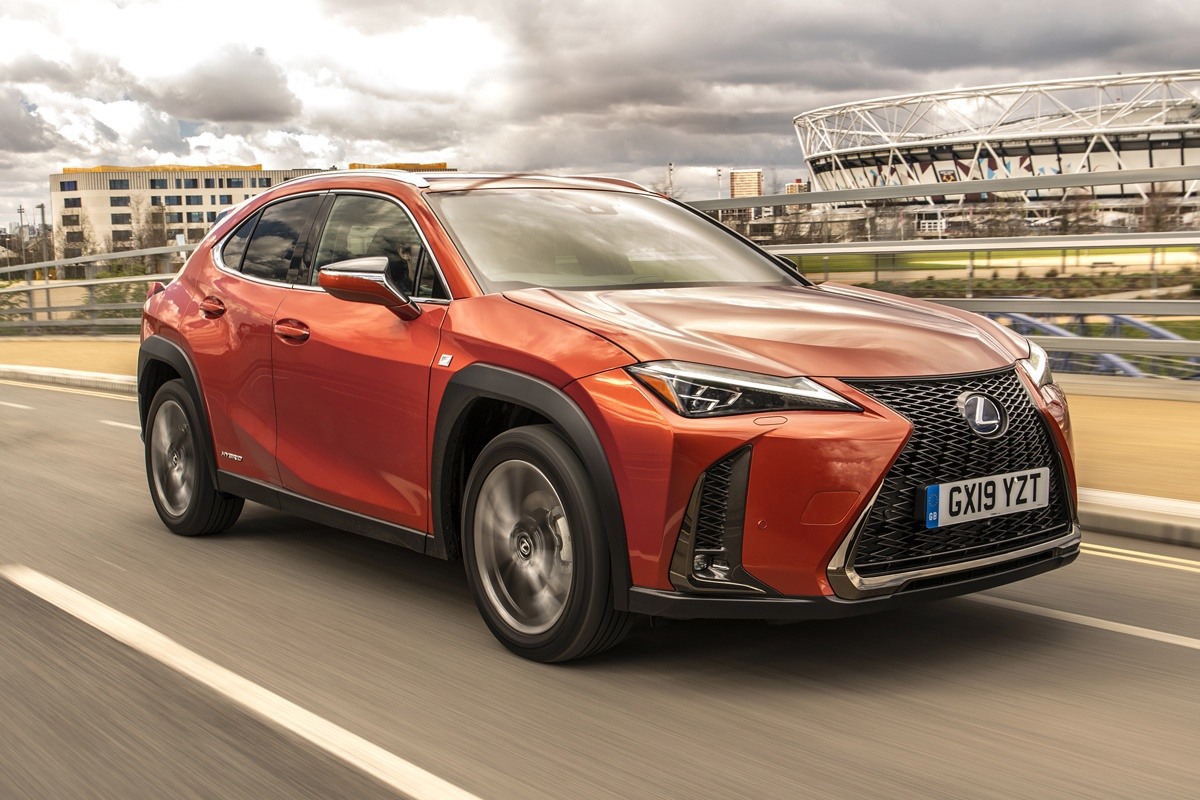 Lexus UX
Soft suspension and comfy seats are two things required to create a comfortable car, but don't underestimate the importance of quietness. Excessive wind, road or engine noise can take the edge off the experience, with your ears begging for mercy. It's why the Lexus UX scores highly in this department, with an impressively quiet interior for a car of this size. The ride quality is excellent, especially if you opt for the adaptive suspension, while the absence of creaks and rattles simply adds to the overall impression of class. Lexus has even tweaked the aerodynamics of the all-electric UX 300e to minimise wind noise.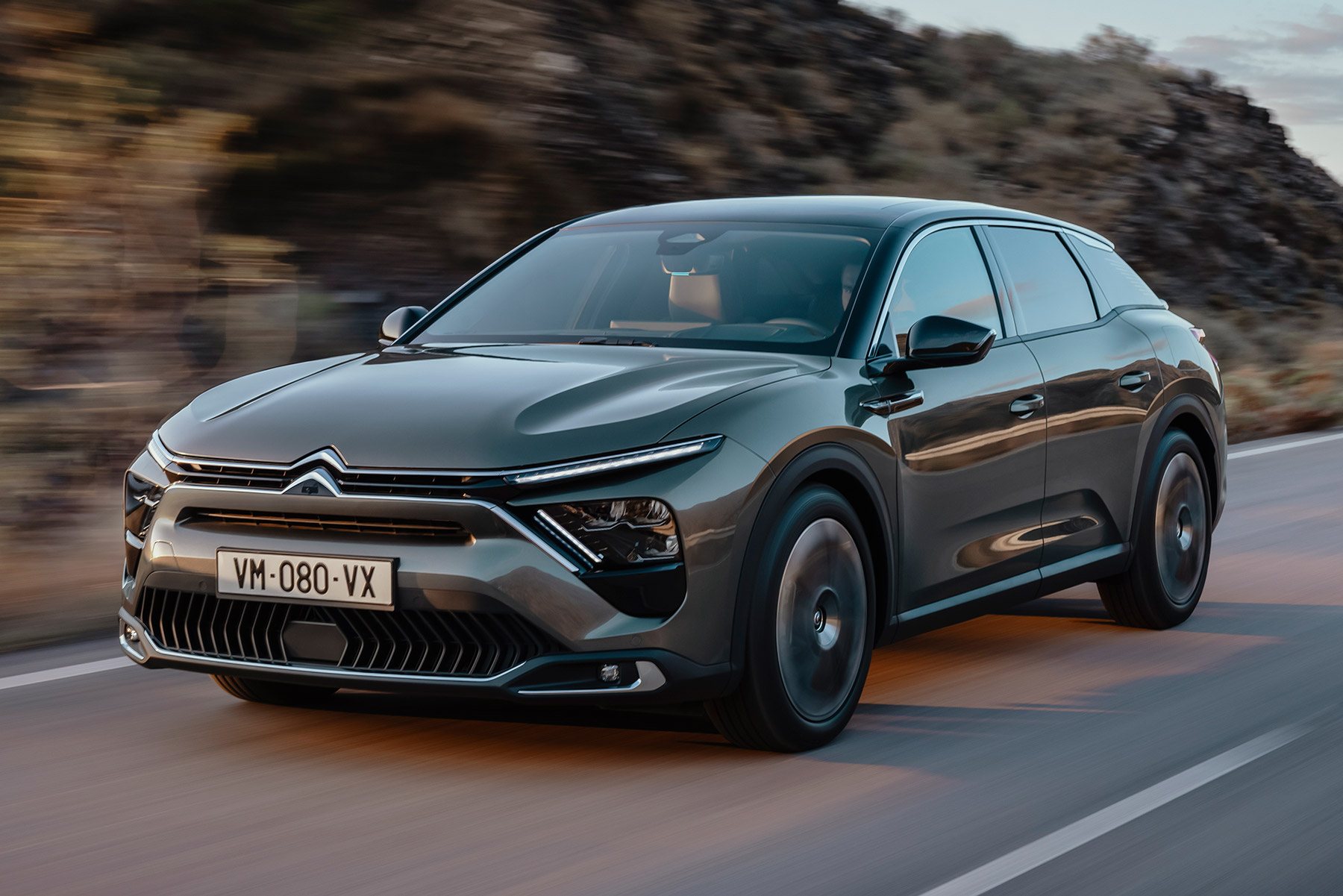 Citroen C5 X
Another Citroen, this time in the form of the C5 X. This is an incredibly comfortable car, thanks to Citroen's Progressive Hydraulic Cushions suspension and Advanced Comfort seats. Plug-in hybrid versions also get electronically controlled dampers for enhanced body control. Citroen has gone to great lengths to make this one of the comfiest cars in its class, right down to the tyres chosen to improve ride comfort, and acoustic laminated front and rear windows to reduce the amount of wind, road and engine noise entering the cabin. The plug-in hybrid version offers up to 34 miles of electric range.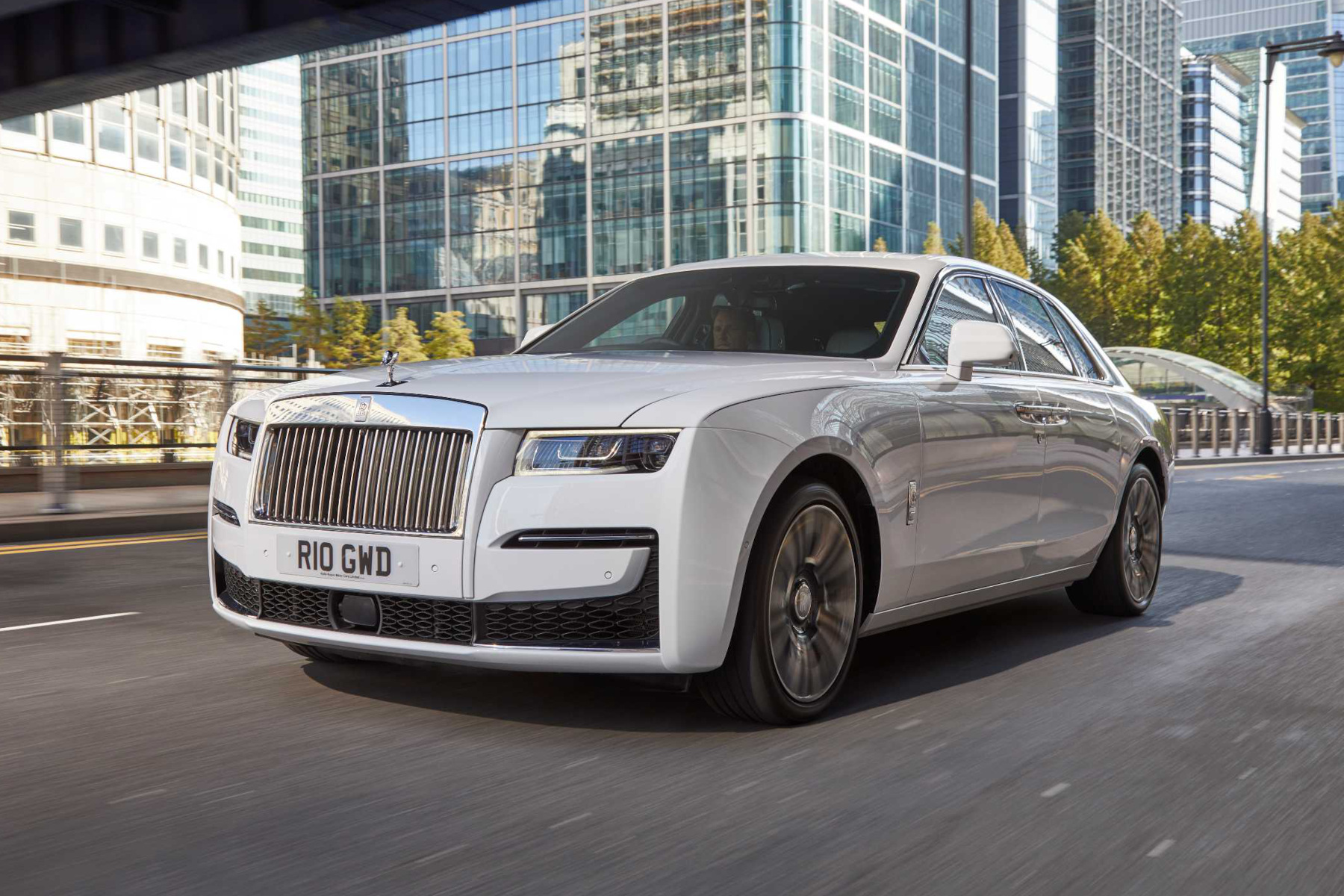 Rolls-Royce Ghost
We had to include a Rolls-Royce. The Ghost might be the 'entry-level' Roller, but the ride comfort is a league above other luxury saloons. It weighs 2.4 tonnes, yet the air suspension does a remarkable job of keeping its occupants comfortable, even when the driver is making full use of the 6.75-litre twin-turbo V12 engine under the bonnet. We wouldn't want the passengers to spill their champagne, would we? The seats are supremely comfortable, the lambswool carpets feel delightfully opulent, while the fit and finish are extraordinarily good. Almost no wind, road or engine noise enters the cabin.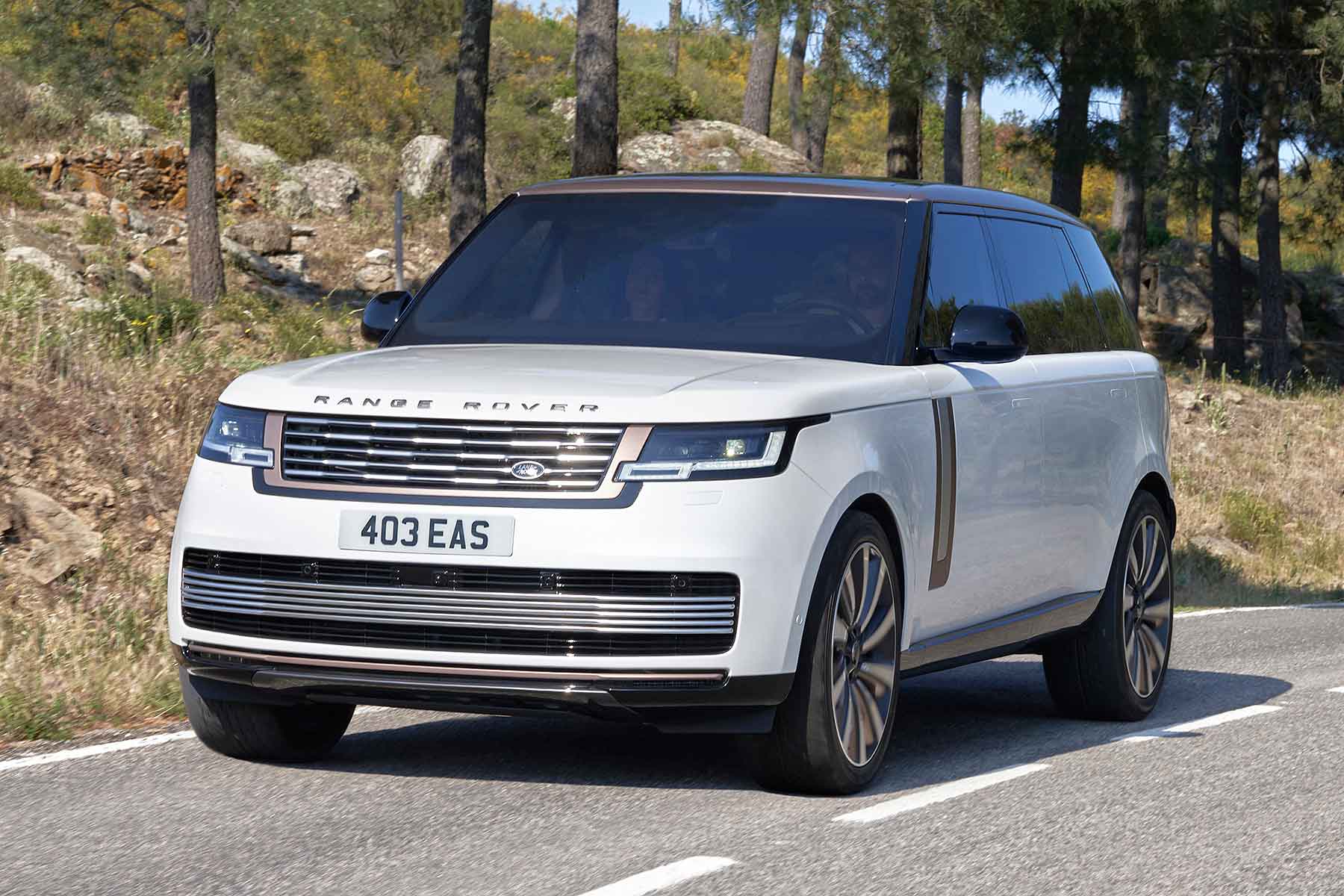 Range Rover
One of the most remarkable things about the Range Rover is how comfortable it feels when the going gets tough. Its occupants may not even notice that you've just forded a stream or climbed the odd mountain. The elevated ride height helps, while the air suspension adapts to whatever you throw at it, whether it's a raised kerb outside the artisan bakery or a rocky track on the way to the beach. Depending on the model, you can look forward to power assisted doors, 'hot stone' massage seats, executive rear chairs and even leather cushions for the tailgate.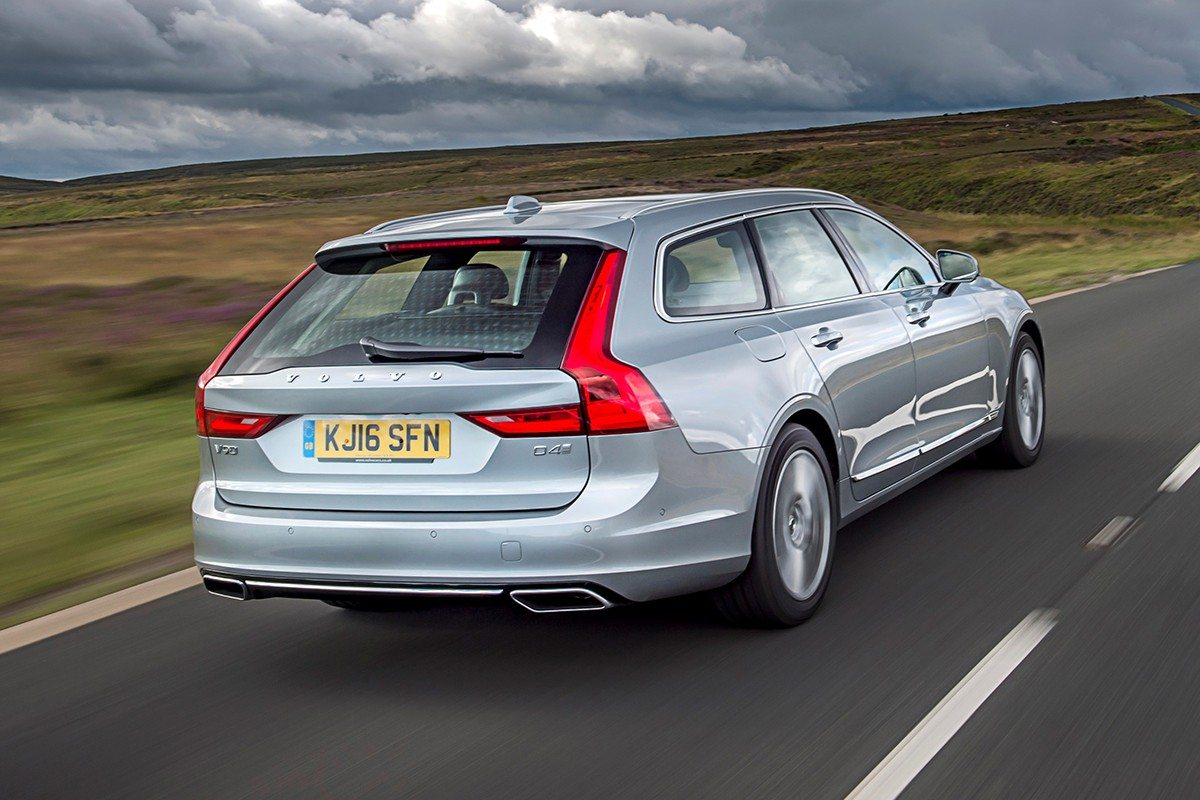 Volvo V90
Volvo is responsible for creating some of the most comfortable seats in the world. Spend a long journey in a Volvo V90 and you'll end the day feeling like you've just had a long hot bath surrounded by scented candles. The ride quality is excellent, even on standard suspension, but the electronic air suspension (standard on the Ultimate trim) is the, er, ultimate indulgence. The way it deals with corners and imperfections in the road is unnervingly good. Throw into the mix a sophisticated and understated cabin, excellent build quality and a hushed ambience, and you'll understand why the V90 made our list of the most comfortable cars.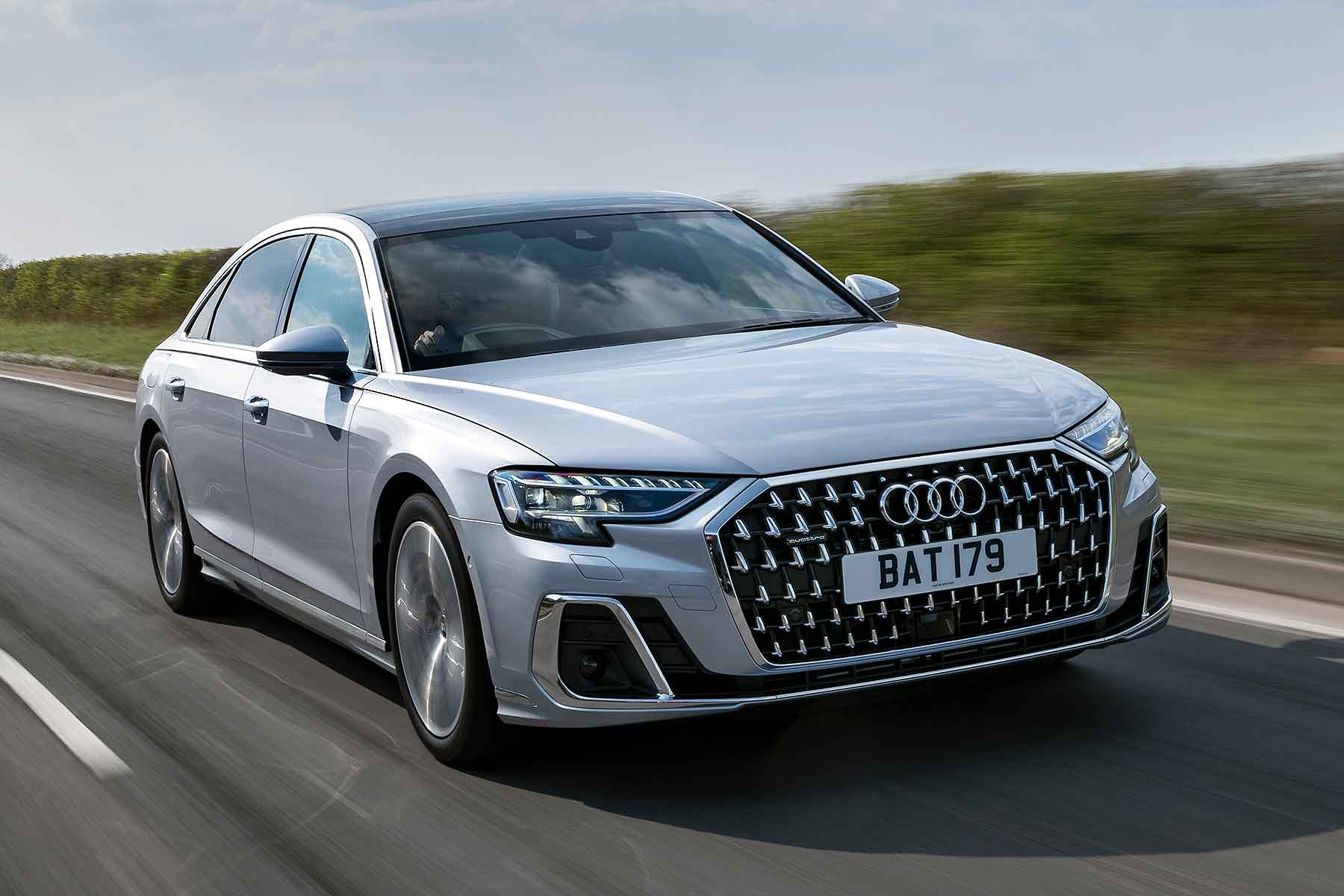 Audi A8
The A8 is Audi's luxury saloon, designed to transport captains of industry from boardrooms to departure lounges, and celebs from hotel rooms to red carpets. All models come with adaptive air suspension, contoured Valcona leather seats and adaptive cruise control for a stress-free driving experience. The mid-range S line model adds privacy glass and acoustic double glazing, for an even more serene trip to the celebrity bash. For more legroom, check out the A8 L, which is 13cm longer than the standard version. You can even opt for a 'relaxation seat', which features four ranges of power adjustment.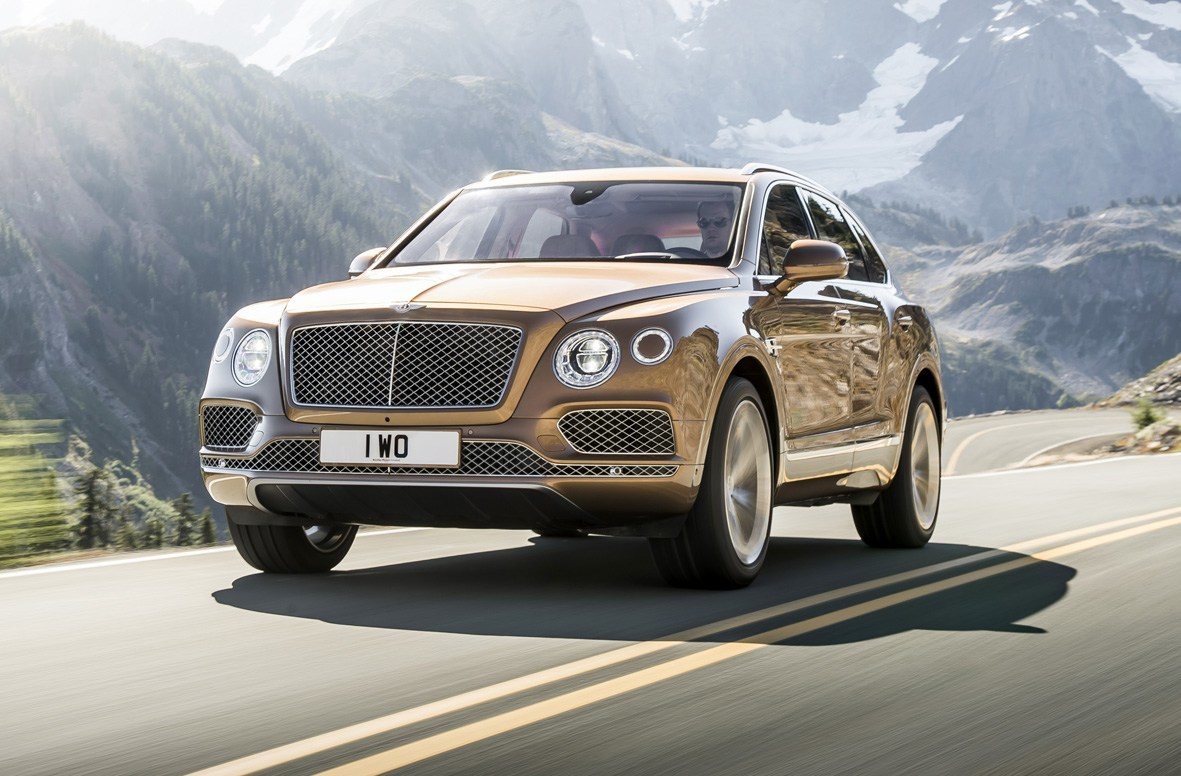 Bentley Bentayga
Short of buying a Rolls-Royce Cullinan, the Bentley Bentayga is probably the ultimate luxury SUV. Yes, it's even more opulent than a Range Rover. The raised ride height gives you a commanding view of the road ahead, while the air suspension and active anti-roll system combine to maximise ride comfort, even when the driver is making the most of the Bentayga's prodigious pace. The leather seats are both supportive and comfortable, while the excellent sound insulation cocoons you from the outside world. Engines include a 4.0-litre twin-turbo V8 and a 6.0-litre W12.
Which country builds the most comfortable cars?
Many of the world's most comfortable cars were built in France to deal with the country's notoriously poor roads. The Citroen 2CV was famously designed to tackle a ploughed field, while the humble Renault 4 was configured to deal with the rough roads of rural France. Citroen continues to build some of the most comfortable new cars, but the luxury cars of Britain and Germany are also very good at maximising ride comfort.
Will larger wheels make a car less comfortable?
Large alloy wheels and low profile tyres might look good on Instagram, but they're not so good for your back. In general, fitting smaller wheels with sensible tyres will not only improve ride comfort, but you should also see better fuel economy. Air suspension can be used to minimise the impact of larger alloy wheels, so it's not uncommon to see 22- and 23-inch rims on some cars riding on air.
Do I need to buy a luxury car for a comfortable ride?
Not at all. Citroen is on a mission to deliver excellent ride comfort and has developed a suspension system to achieve just that. It has also rolled out more comfortable seats, which can be found on everything from the C3 supermini to the C5 X family car. Volvo also invests a lot of time and money in developing some of the world's most comfortable seats. In all cases, avoid large alloy wheels if you want to maximise ride comfort.