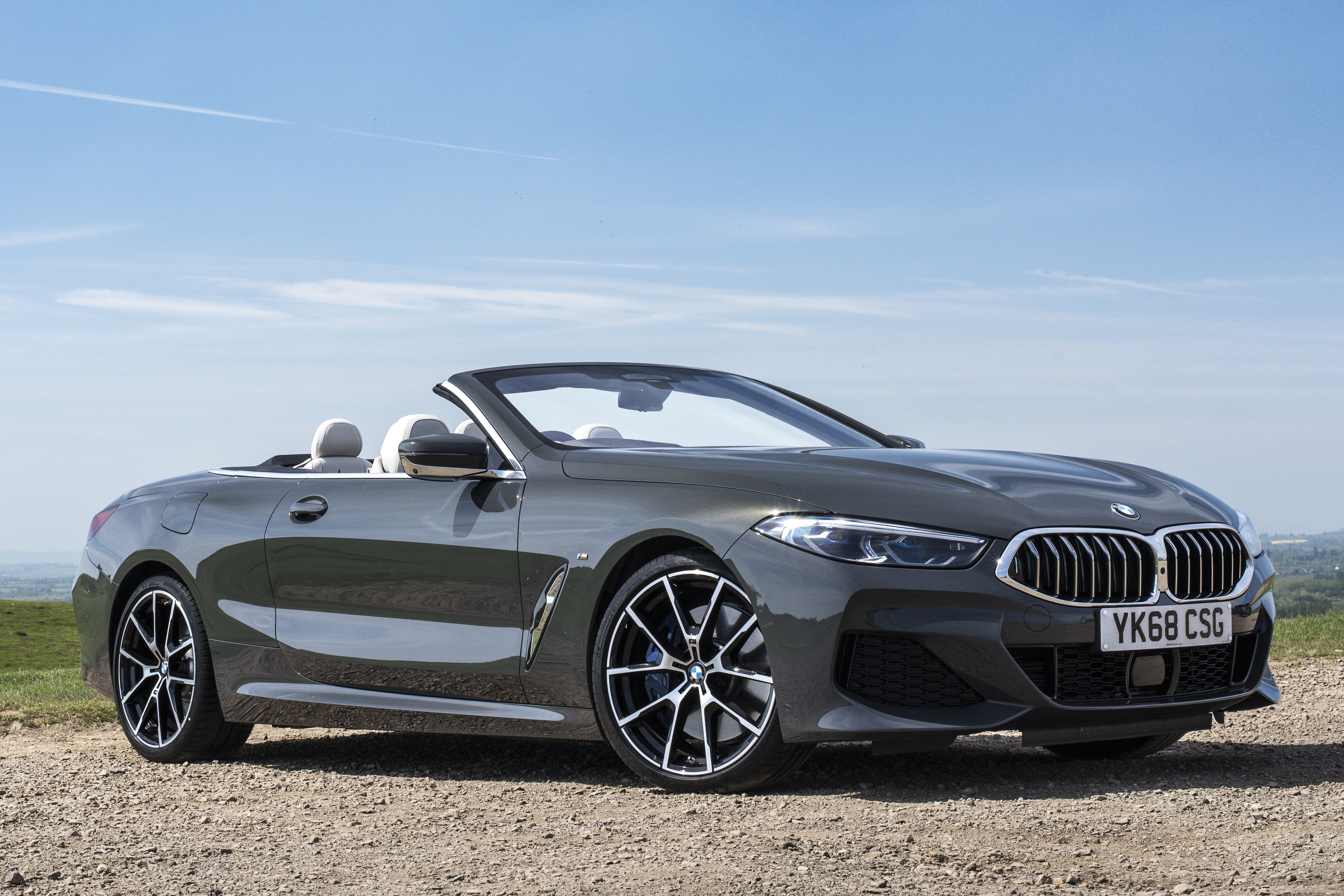 New cars are more expensive than they used to be. Even Britain's cheapest new car costs £11,000, while you'll need to spend around £20,000 to buy a mid-range supermini.
At the opposite end of the new car market you'll find a range of cars with six- or even seven-figure price tags. Expensive cars built by luxury or sports manufacturers such as Aston Martin, Bentley, Porsche and Rolls-Royce. You don't need to look at the price to know that these cars are expensive.
That's why we're taking a look at some of the surprisingly expensive new cars. Some of these will raise a few eyebrows, but many suffer from rapid depreciation, so they make excellent used car buys.
Who'd have thought that people would spend £50,000 on a Hyundai, Kia or Skoda? Even a 'basic' Range Rover costs £100,000, while you could spend more than double that on the ultimate version of the Mercedes-Maybach S-Class. It's time to raid your piggy bank…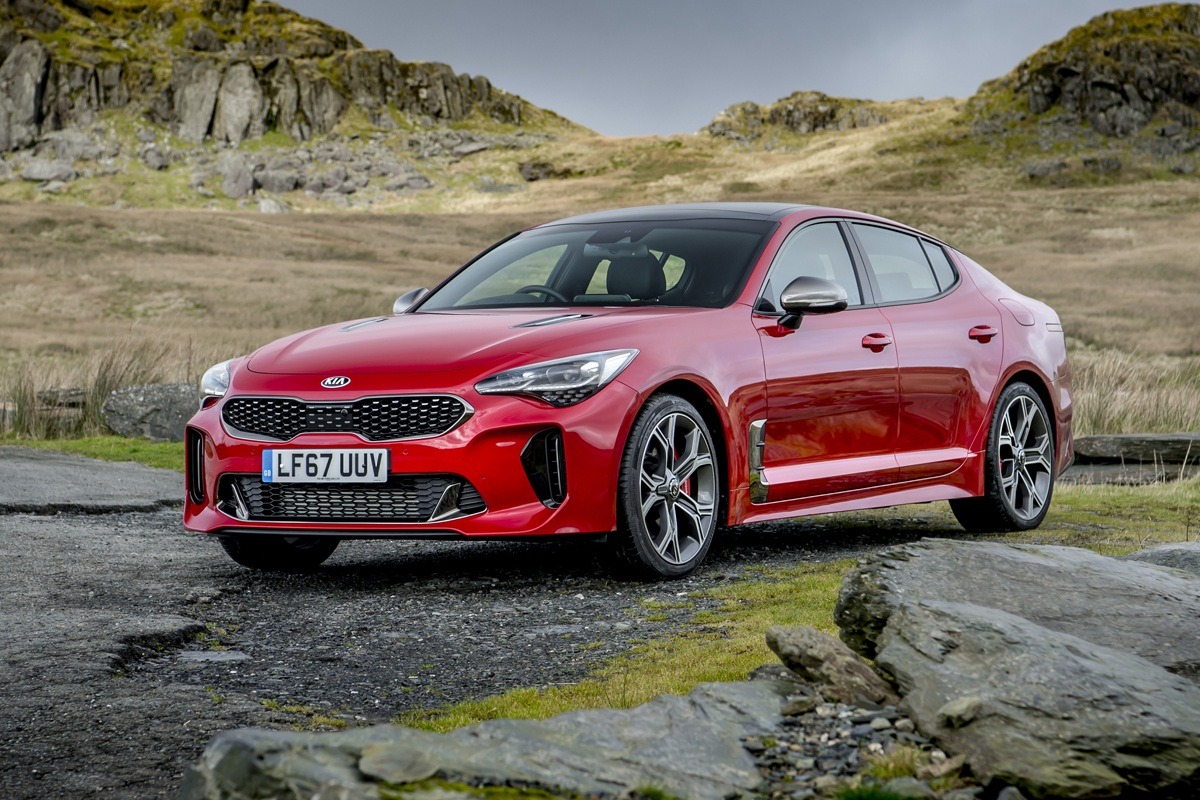 Kia Stinger
In the context of expensive cars, a price tag of £43,500 doesn't seem too extravagant. That's until you realise the tag is attached to a Kia. You might still associate Kia with low prices and a long warranty, but while its cheapest model costs £12,000, you'll need to add £30,000 to the pot to buy a Stinger. It's money well spent, though, because the rear-wheel-drive Kia Stinger is a genuine rival to performance saloons from the likes of Audi and BMW, with power sourced from a fabulous 3.3-litre turbocharged petrol engine producing 365hp. At £54,500, the flagship Kia Sorento plug-in hybrid is even more expensive.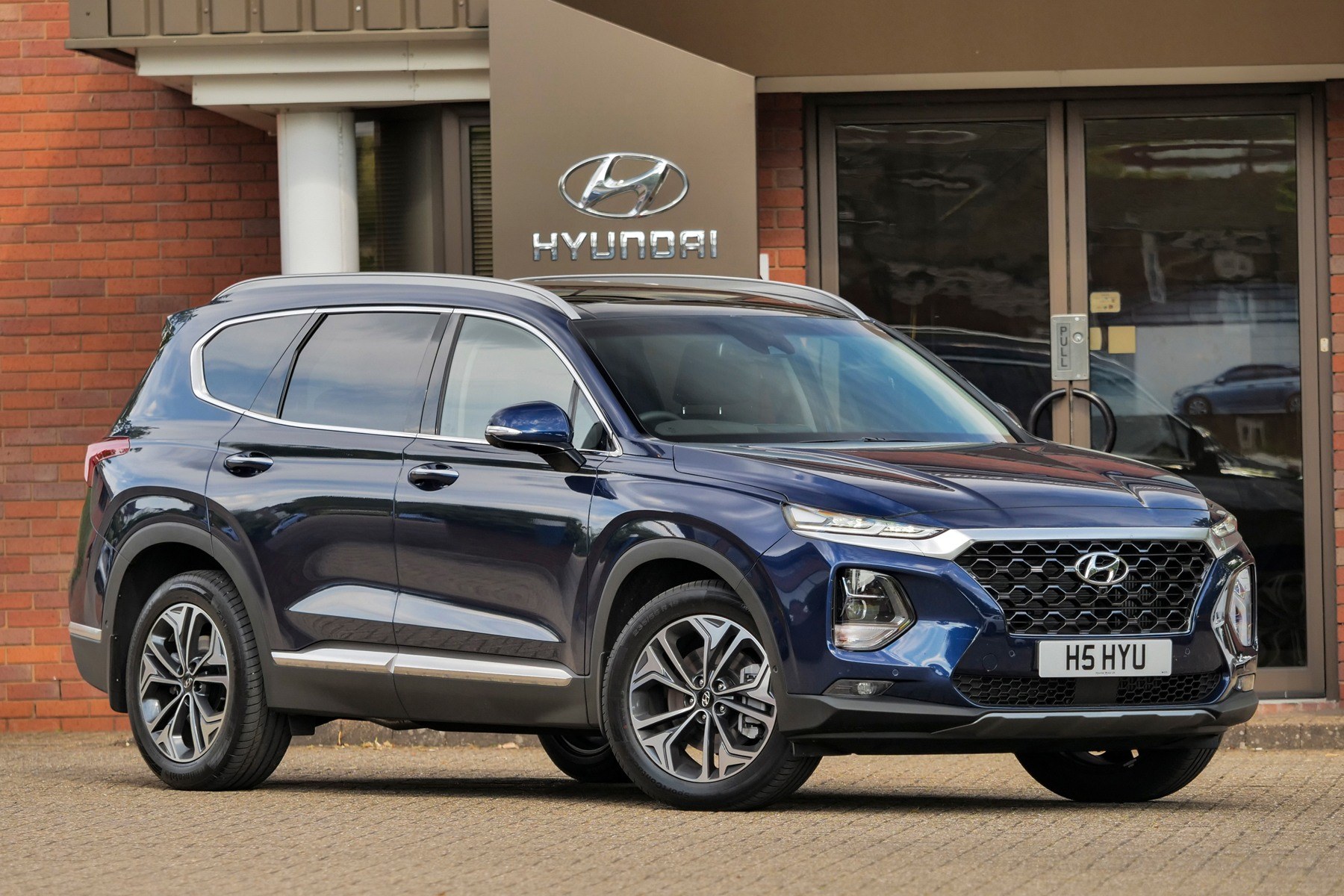 Hyundai Santa Fe
Hyundai is another budget brand that has moved upmarket. Even a basic i10 city car costs £13,500, with the rest of the range costing upwards of £20,000. With a price tag just shy of £50,000, the Santa Fe plug-in hybrid in Ultimate trim is the most expensive Hyundai you can buy. Highlights include 19-inch alloy wheels, leather seats with heating, ventilation and electric adjustment, a panoramic sunroof and the kind of features that would cost considerably more on so-called premium family SUVs. Indeed, when you factor in the five-year warranty and Hyundai's reputation for reliability, the £50,000 Santa Fe is a bit of a bargain.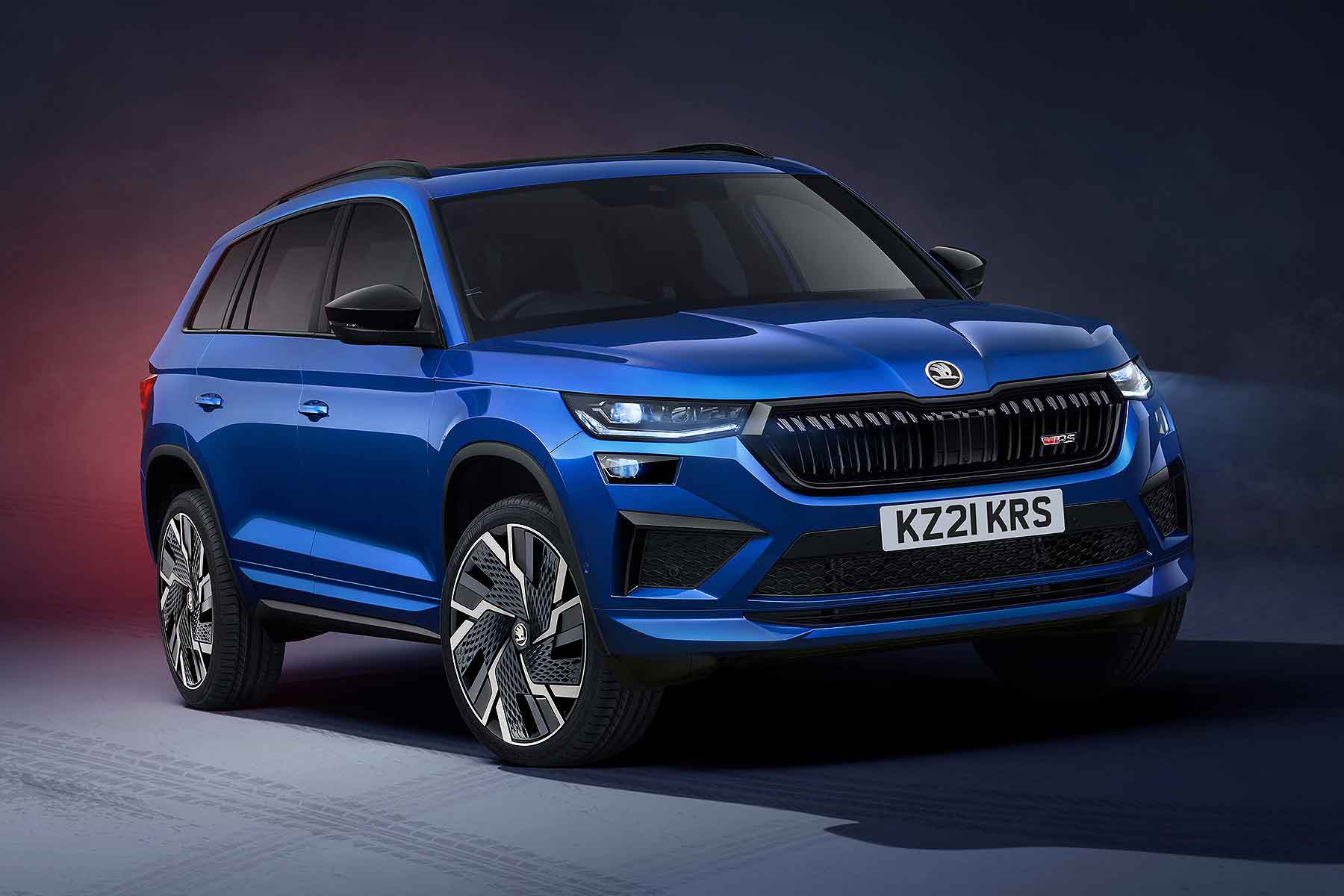 Skoda Kodiaq vRS
Skoda has all but left its budget roots behind, but that doesn't mean its cars don't represent excellent value for money. On the contrary, Skoda's models are often more practical and cheaper than their Volkswagen equivalents. The cheapest Kodiaq costs around £31,500, but you'll need to find nearly £48,000 for a seven-seat vRS. This flagship performance model is powered by the same 245hp 2.0-litre turbocharged engine you'll find in the Golf GTI, with four-wheel drive fitted as standard to deliver excellent all-weather reassurance. The Kodiaq vRS performance SUV will hit 62mph in 6.6 seconds.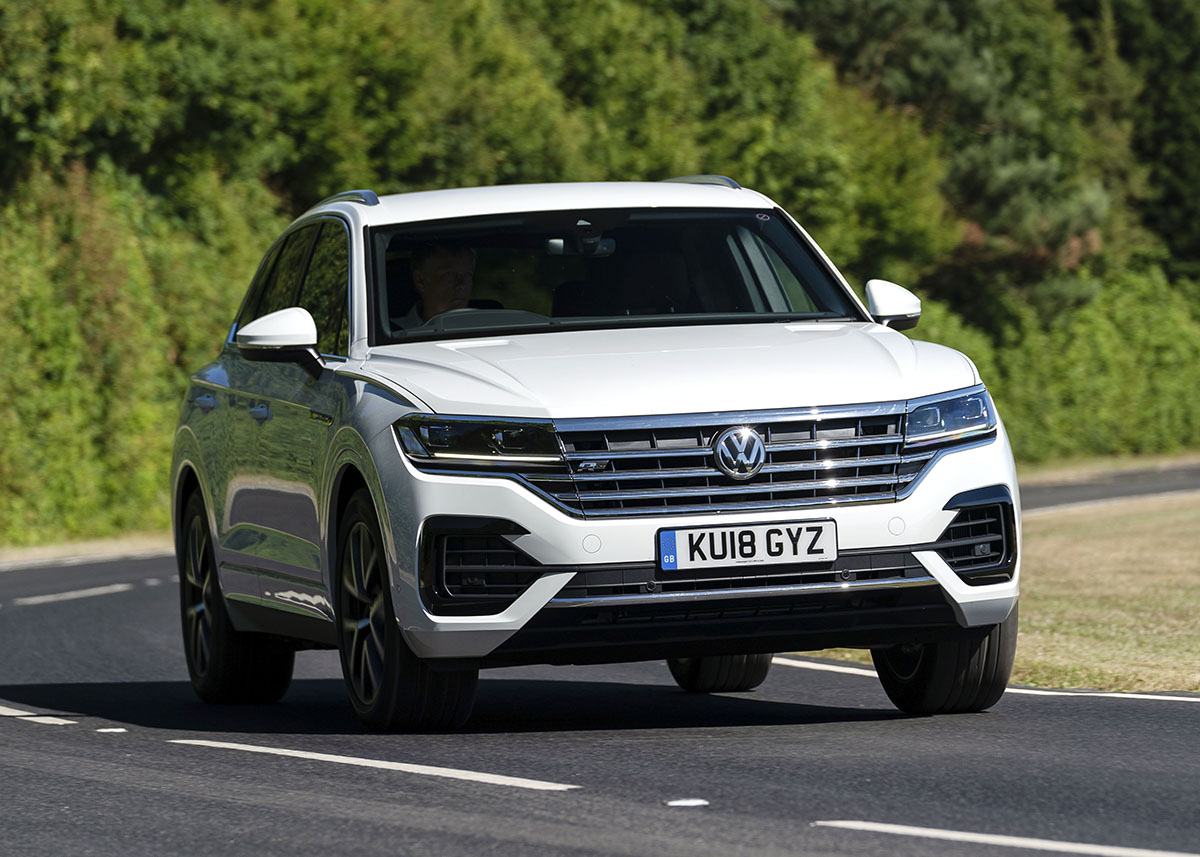 Volkswagen Touareg
At £73,500, Volkswagen would struggle to label the Touareg R plug-in hybrid a 'people's car'. In fairness, Touareg prices start from £47,500, but that's still a hefty chunk of money for a five-seat SUV. We should also point out that the Touareg shares a platform with the Audi Q7, Bentley Bentayga, Lamborghini Urus and Porsche Cayenne, so in this respect it's rather good value. The 3.0-litre V6 plug-in hybrid powertrain in the Touareg PHEV produces a mighty 462hp and offers up to 39 miles of electric range.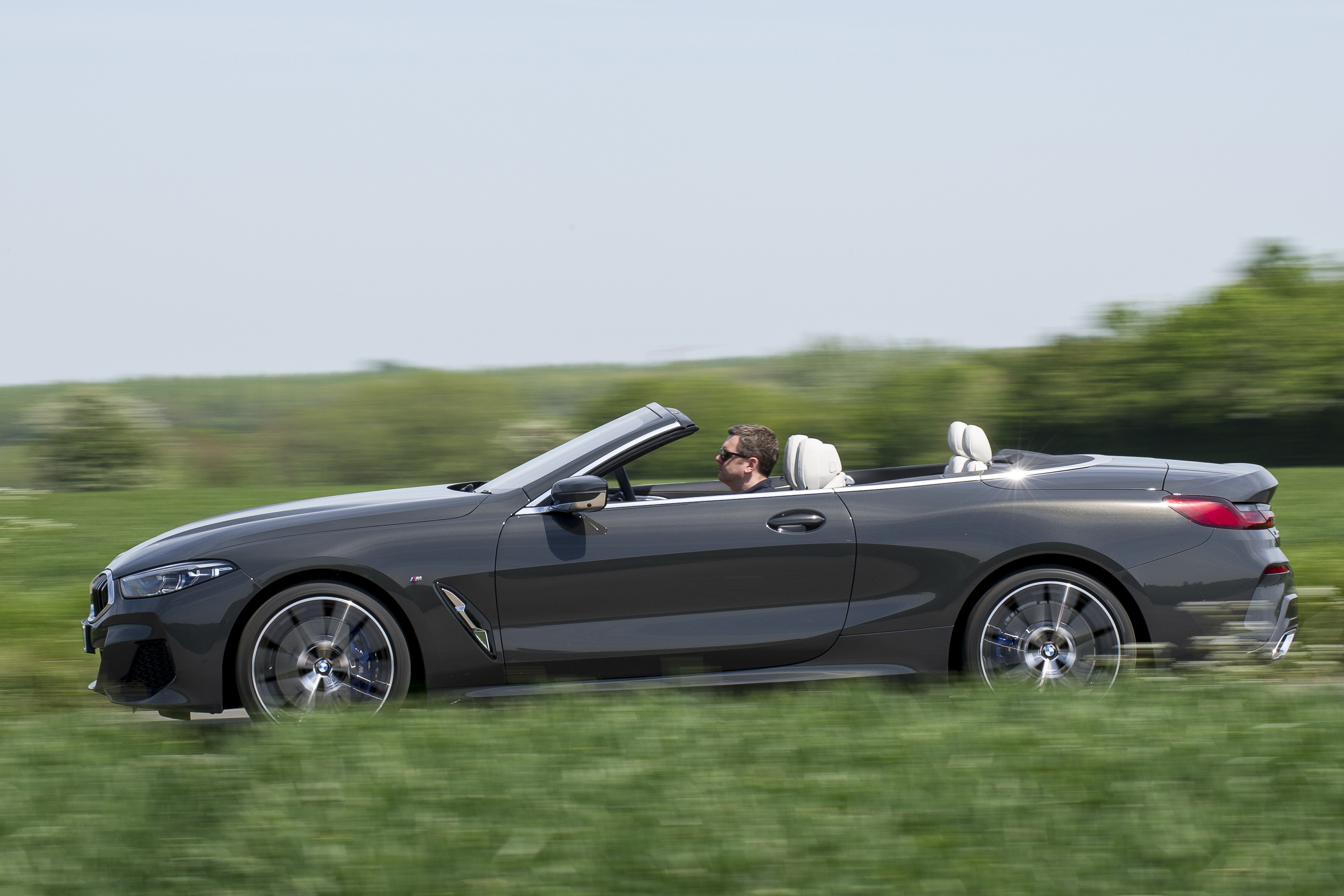 BMW 8 Series Convertible
The flagship BMW M850i xDrive Convertible costs a cool £113,500, and that's before you start having fun with the options list. On the one hand, the 8 Series Convertible wouldn't look out of place in a car park filled with Bentleys and Aston Martins. On the other, it seems expensive when the smaller and cheaper BMW 4 Series Convertible does many things just as well. That said, the 4.4-litre V8 in the M850i produces 530hp, makes a fabulous noise, and will hit 62mph in just 4.1 seconds. Just watch the depreciation, which is likely to be rather steep.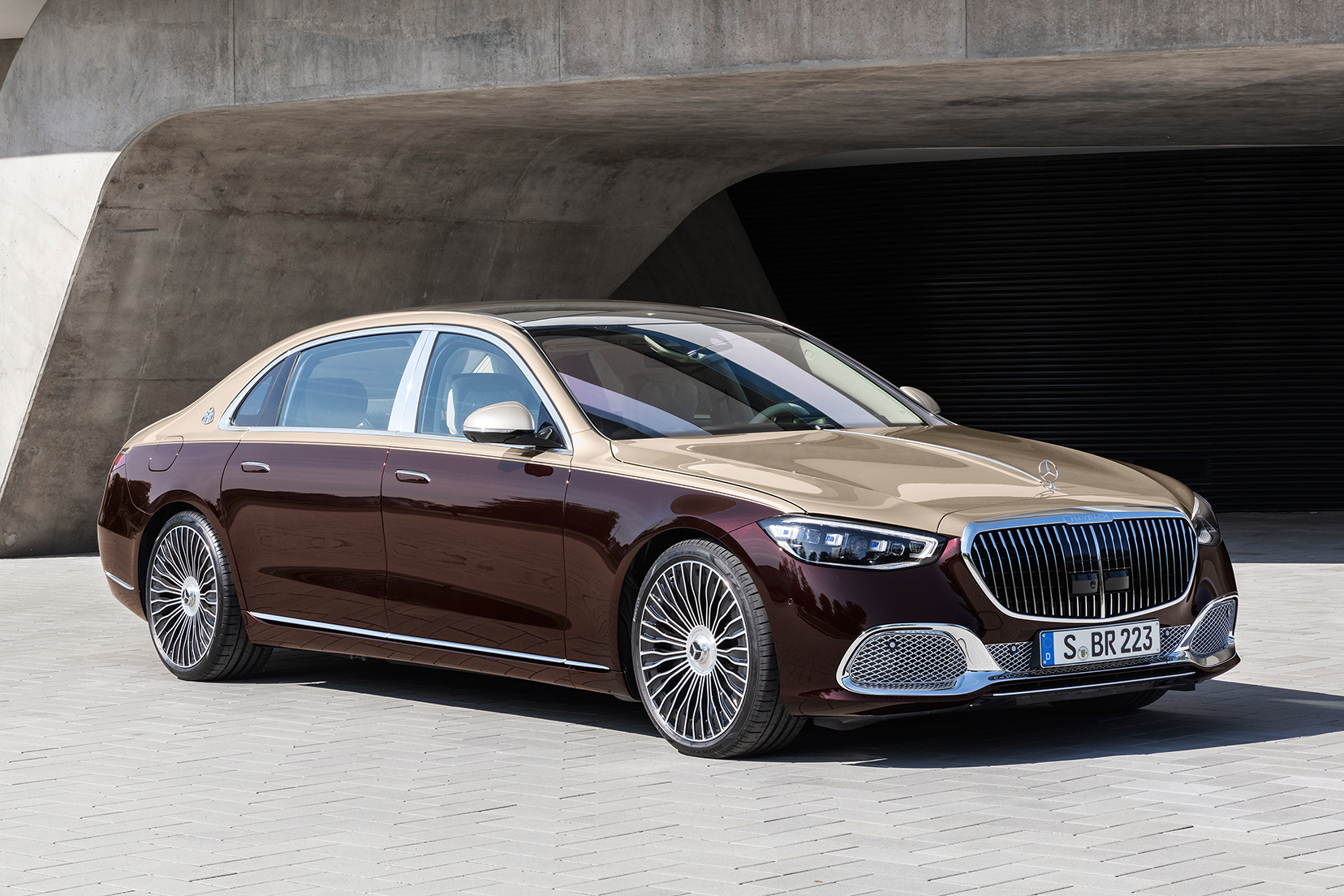 Mercedes-Maybach S-Class
The Mercedes-Maybach S-Class exists for people who think the 'standard' S-Class is a little too mainstream. How else do you explain the £167,500 cost of entry, rising to £182,000 for the First Class model? That said, the name is rather apt, because travelling in the flagship Maybach S-Class is like flying first class. Highlights include 21-inch alloy wheels, champagne flutes, two temperature-controlled cup holders, folding tables in the rear, a fridge compartment, luxury individual rear seats and more leather than a DFS showroom. The S680 is powered by a 612hp V12 engine and costs a cool £211,500.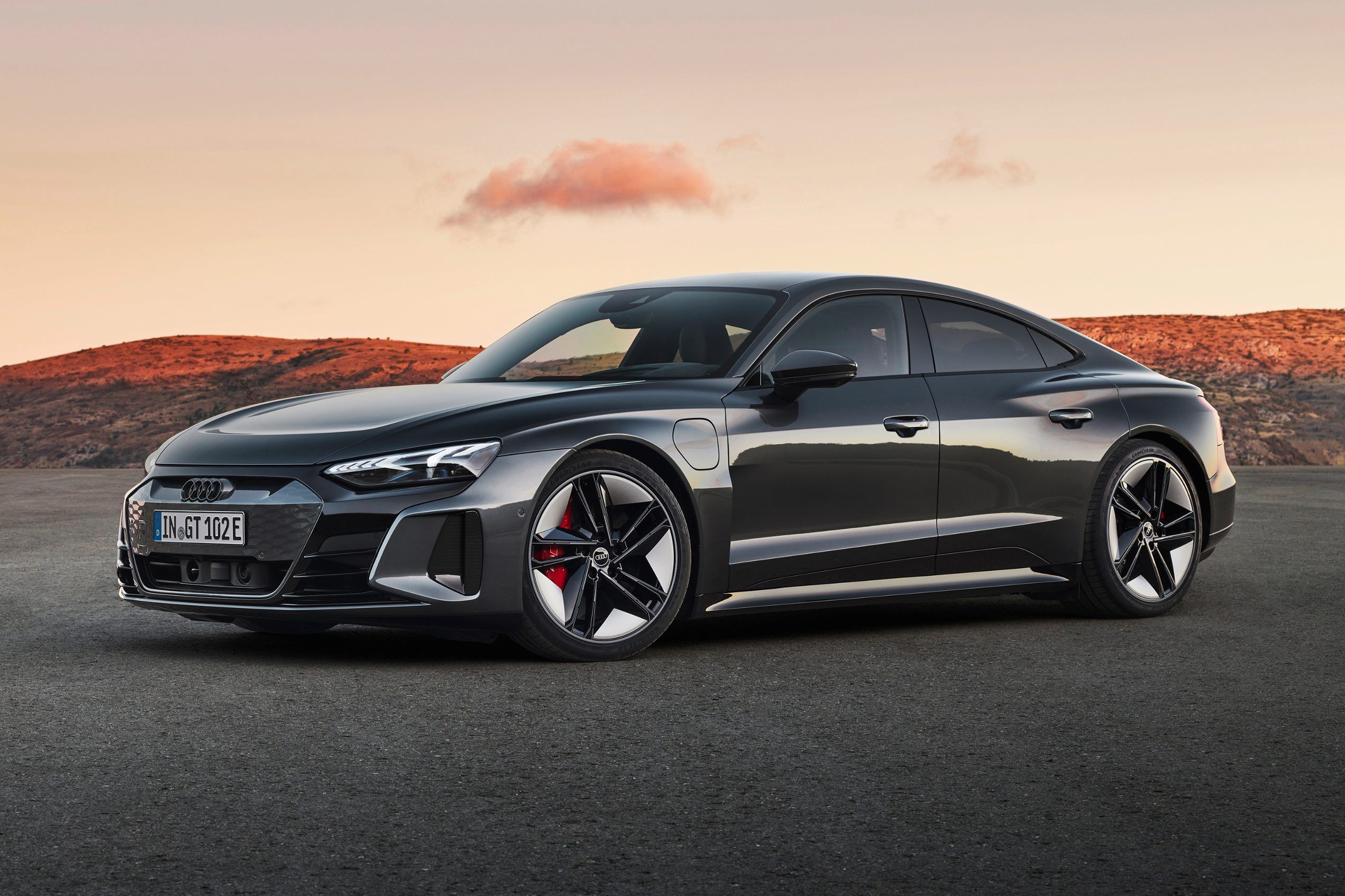 Audi RS e-tron GT
There are plenty of Audi models with a £100,000+ price tags. Take your pick from the likes of the Q8 TFSI e plug-in hybrid, R8 supercar and S8 performance saloon. We've chosen the RS e-tron GT in Carbon Vorsprung trim because it costs £137,500. The electric car offers a range of 283 miles, with an 80 per cent charge achievable in just 23 minutes. It will also hit 62mph in just 3.3 seconds, making it a rival to performance EVs such as the Porsche Taycan and Tesla Model S. The 'basic' RS e-tron GT costs £115,000.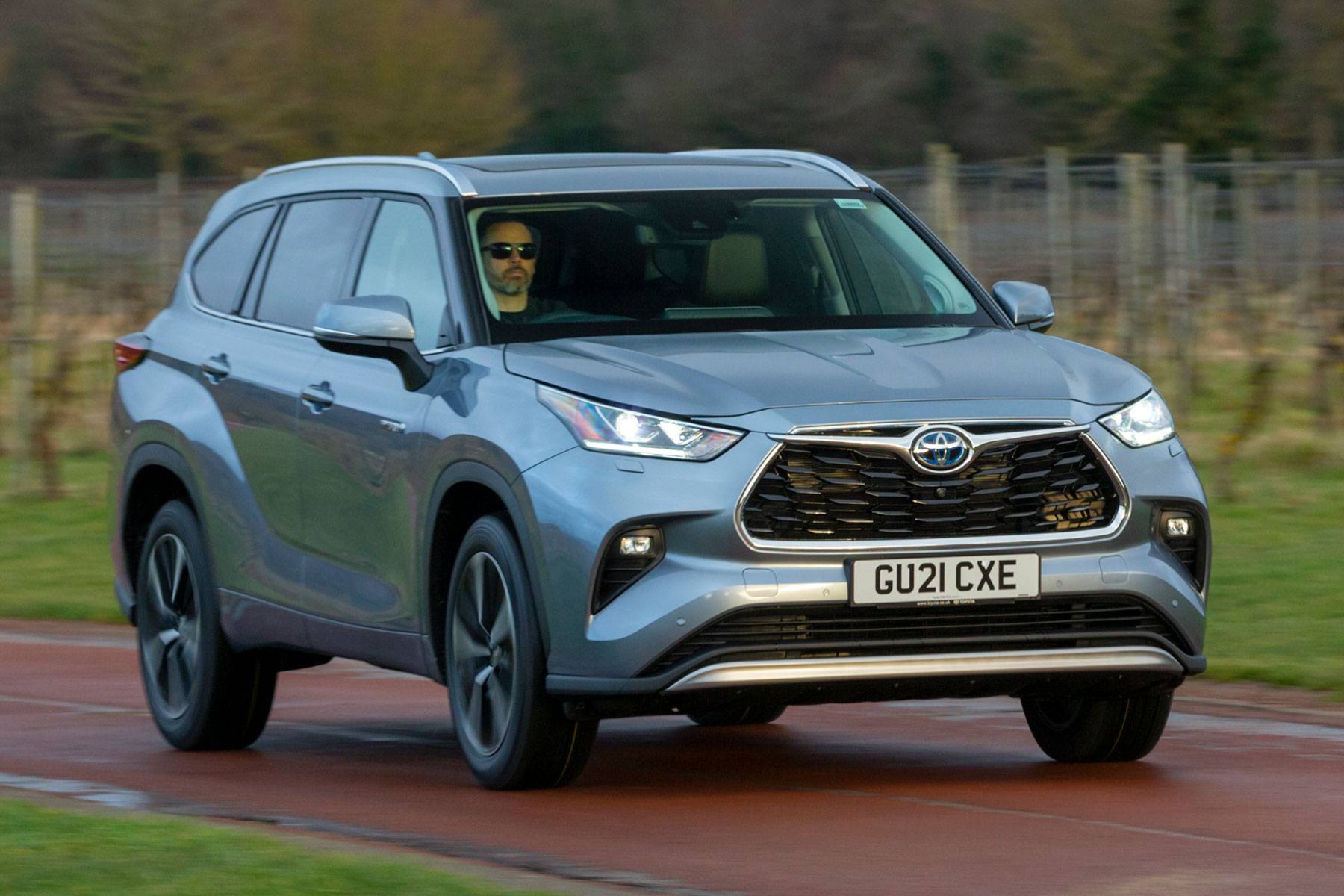 Toyota Highlander
The Toyota Highlander is a big SUV with a big price tag. Prices start from around £51,500, rising to £53,500 for the flagship Excel Premium model. Expensive for a Toyota, or does spending £50k on this seven-seat SUV represent good common sense? Put it this way: the American-built Highlander is likely to be totally reliable, you get a lot of equipment as standard and the 2.5-litre hybrid powertrain should return around 40mpg. It's also extremely comfortable and offers seating for seven adults. The boot is large enough to rival a family hatchback, even with all seven seats occupied.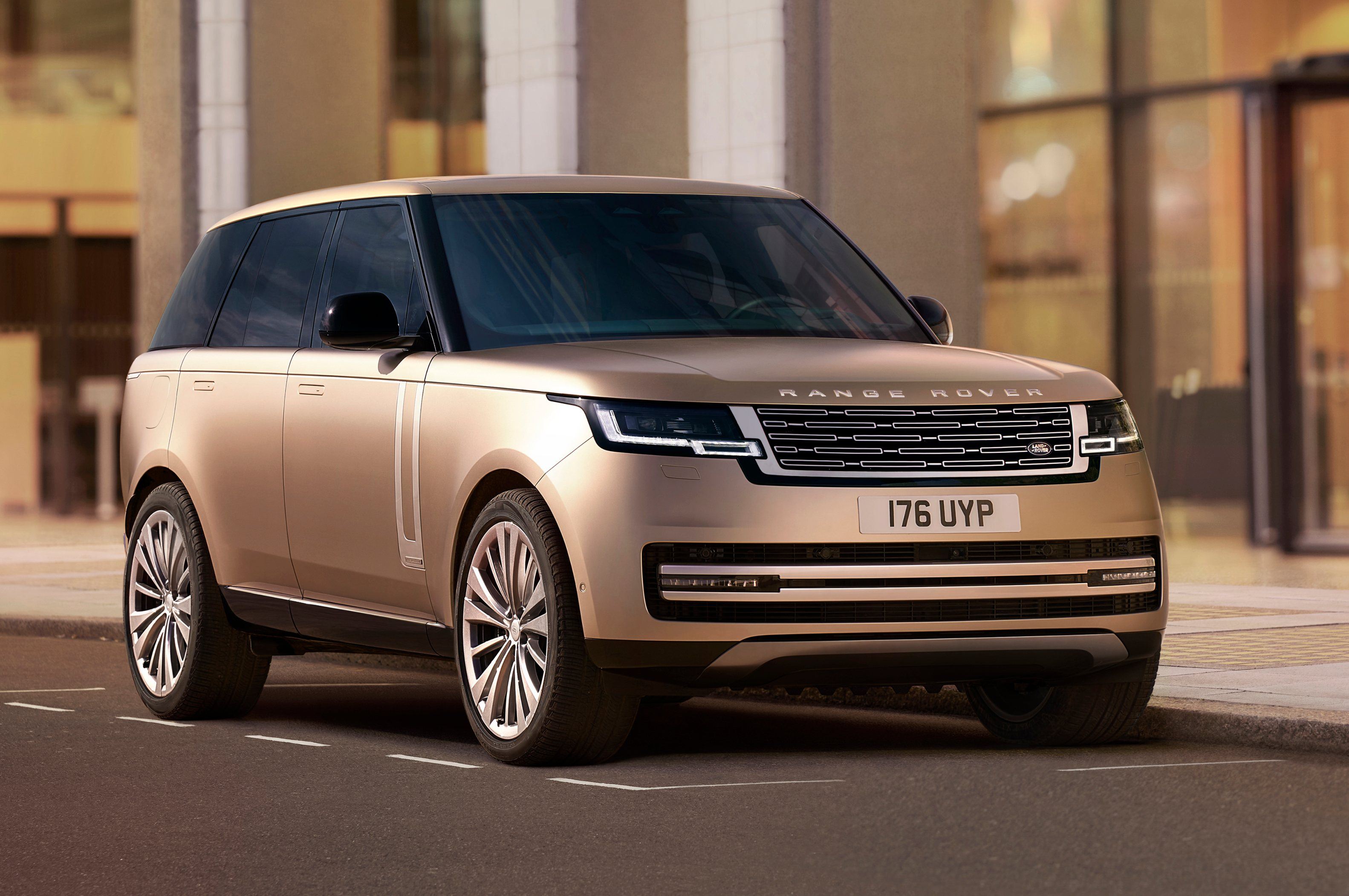 Range Rover
The Range Rover's journey from classy workhorse to luxury SUV is complete. You'll need at least £100,000 to secure even the entry-level version of the new Range Rover, with some models costing £125,000 before options. Even then, the Range Rover appears to offer exceptional value for money, especially when you remember that it's much cheaper than a Bentley Bentayga. It's also a formidable off-roader when the going gets tough, although few are likely to venture further off the beaten track than a raised kerb in Kensington. The plug-in hybrid version offers a remarkable 70 miles of electric range.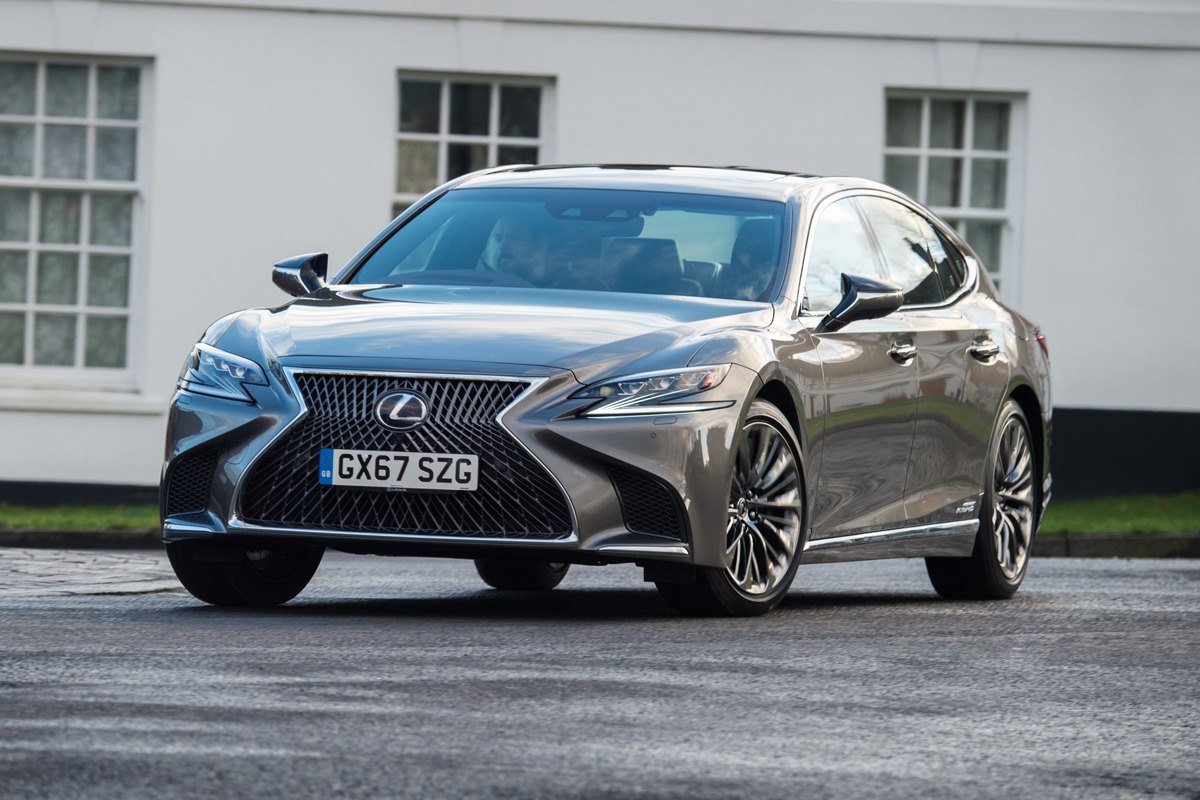 Lexus LS
If you're going to spend big money on a luxury saloon, it makes sense to consider the Lexus LS. It offers the space and opulence to rival a German luxo-barge, with the added benefit of the Japanese manufacturer's reputation for reliability. Prices range from £82,000 to £116,500, with all versions powered by a 3.5-litre V6 hybrid powertrain capable of returning up to 35mpg. Standard kit includes 20-inch alloy wheels, a 12.3-inch infotainment system, a 24-inch colour head-up display and a full suite of safety systems. The spec gets considerably more opulent as you progress through the range.
What is the world's most expensive luxury car?
The world's most expensive luxury car is the £20 million Rolls-Royce Boat Tail. Built for Beyonce and Jay-Z, this one-off coachbuilt model was, as its name suggests, inspired by luxury yachts. The specification includes a retractable parasol, cocktail table and two large fridges. There's even a picnic hamper filled with custom engraved silverware. Power is sourced from the Phantom's 6.75-litre twin-turbocharged V12 engine. Still want that Sunseeker?
Is steep depreciation a reason to avoid an expensive car?
It depends if you're buying new or used. The Mercedes-Benz S-Class and Audi A8 are two of the fastest depreciating cars in Britain, so you'll lose a huge chunk of cash if you buy new. That's obviously good news if you're looking for a used car bargain, but remember that the high running costs don't go away. Luxury cars will drink fuel like a student during freshers' week, while the maintenance costs are likely to be very high.
Which is the best cheap luxury car?
Do you fancy driving something special without the expensive price tag? Buying a cheap luxury car is like being upgraded to a penthouse suite when you booked a standard double. Take a look at the Ford Fiesta Titanium Vignale, which does a passable impression of a small luxury car. Other contenders include the Skoda Superb, Volkswagen Arteon, Volvo XC40 and Lexus UX. There's even a fully-loaded Ultimate version of the Vauxhall Corsa.