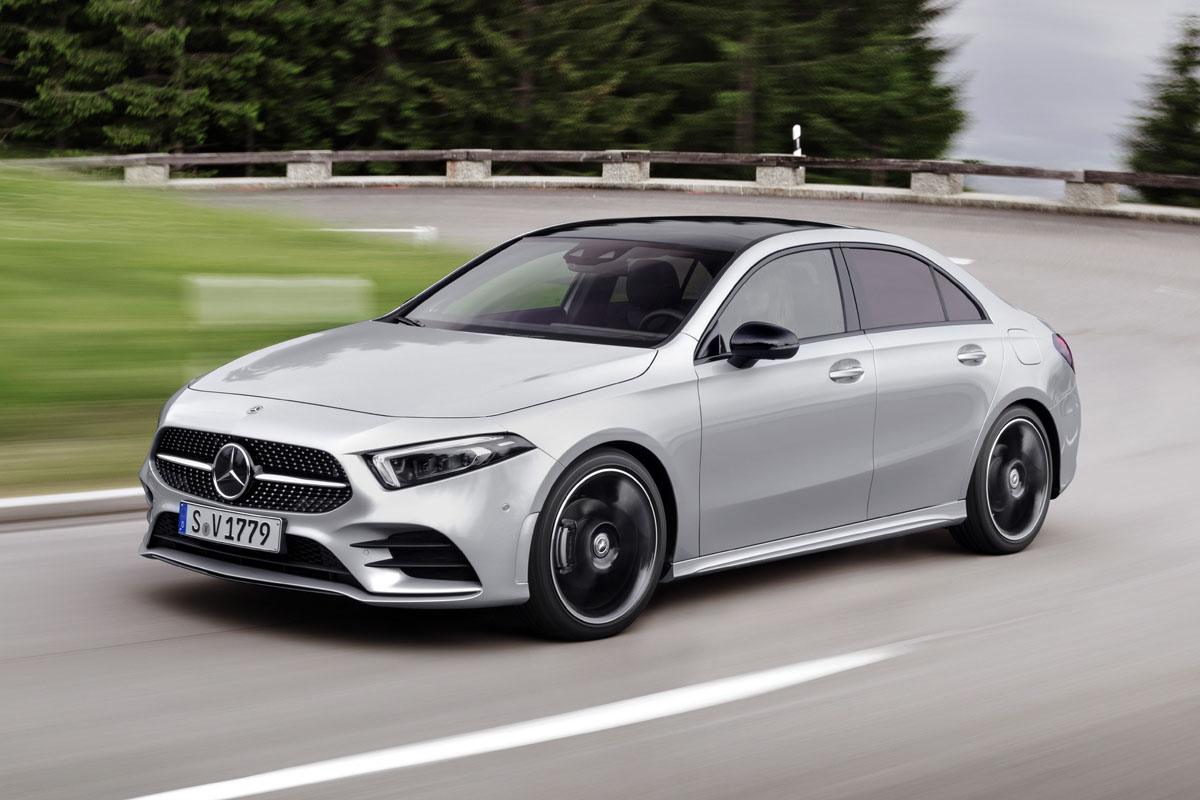 Luxury doesn't come cheap. You'll pay handsomely for a new car with an Aston Martin, Bentley or Rolls-Royce badge perched atop an ornate and imposing radiator grille. If you have to ask the price, etc, etc.
But with a little lateral thinking, it is possible to experience the high life on the cheap. A lot depends on your definition of luxury, but it's likely to include the use of plush materials, comfortable seats and a long list of standard equipment. You'll have to add your own champagne flutes to the rear cup holders.
We've created a list of some of the best cheap luxury cars you can buy right now. Amazingly, the list includes cars with Vauxhall and Ford badges, so prepare to keep an open mind. When you discover how much kit you get for your money, you'll be only too happy to lower your expectations.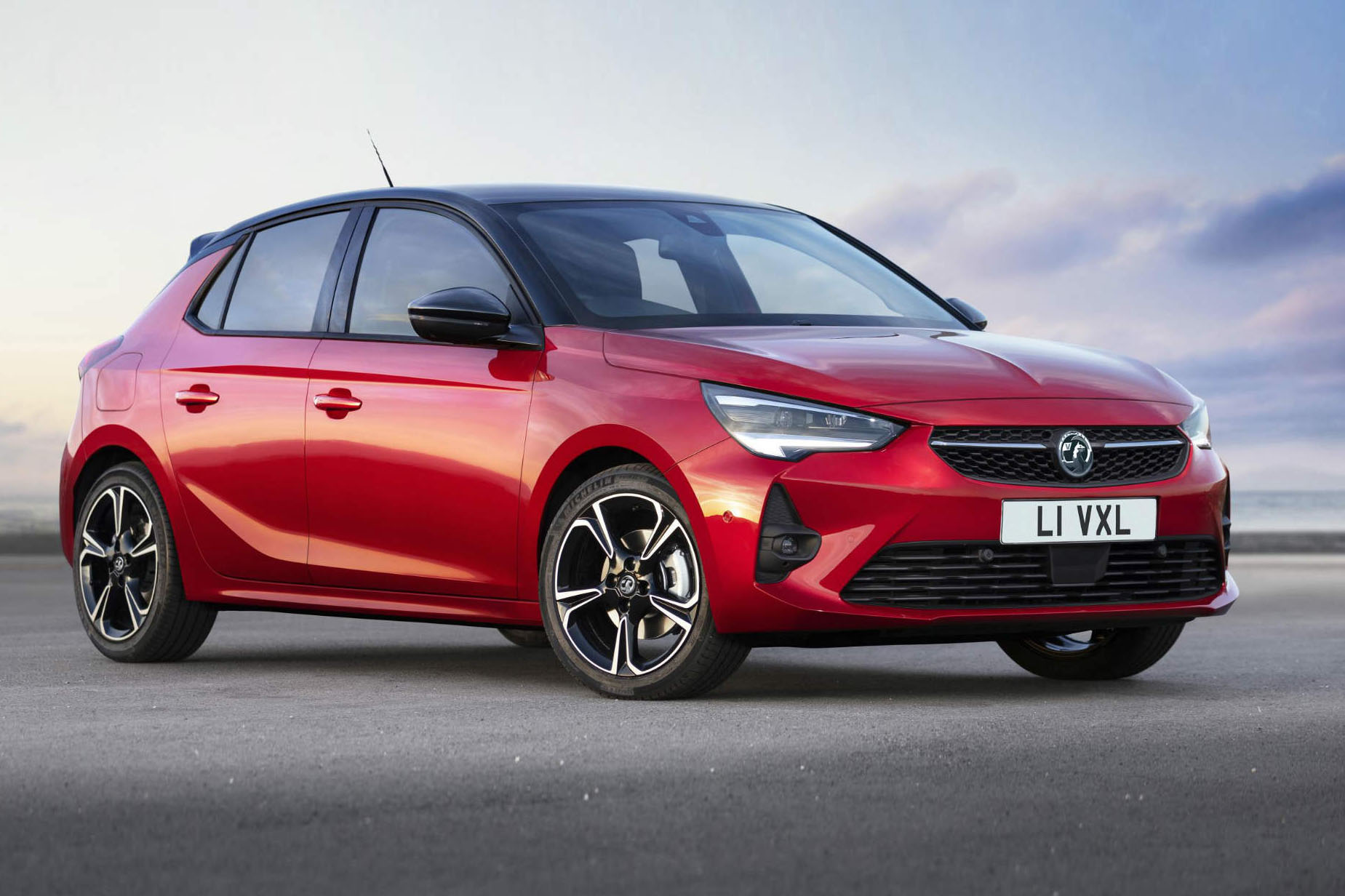 Vauxhall Corsa Ultimate
Yes, we really are starting our list of cheap luxury cars with a Vauxhall Corsa. It's for good reason, though, because the Ultimate trim boasts a list of equipment that would shame a so-called premium car costing twice the Corsa's £23,500 starting price. Highlights include matrix LED headlights, a 10-inch touchscreen infotainment system with navigation, a 7-inch digital instrument cluster, heated seats, a heated steering wheel, a panoramic rear-view camera, 17-inch diamond-cut alloy wheels, automatic lights and wipers, a driver's seat with massage function and, well, the list goes on. Opt for the electric Corsa-e Ultimate for some silent wafting in rarefied comfort.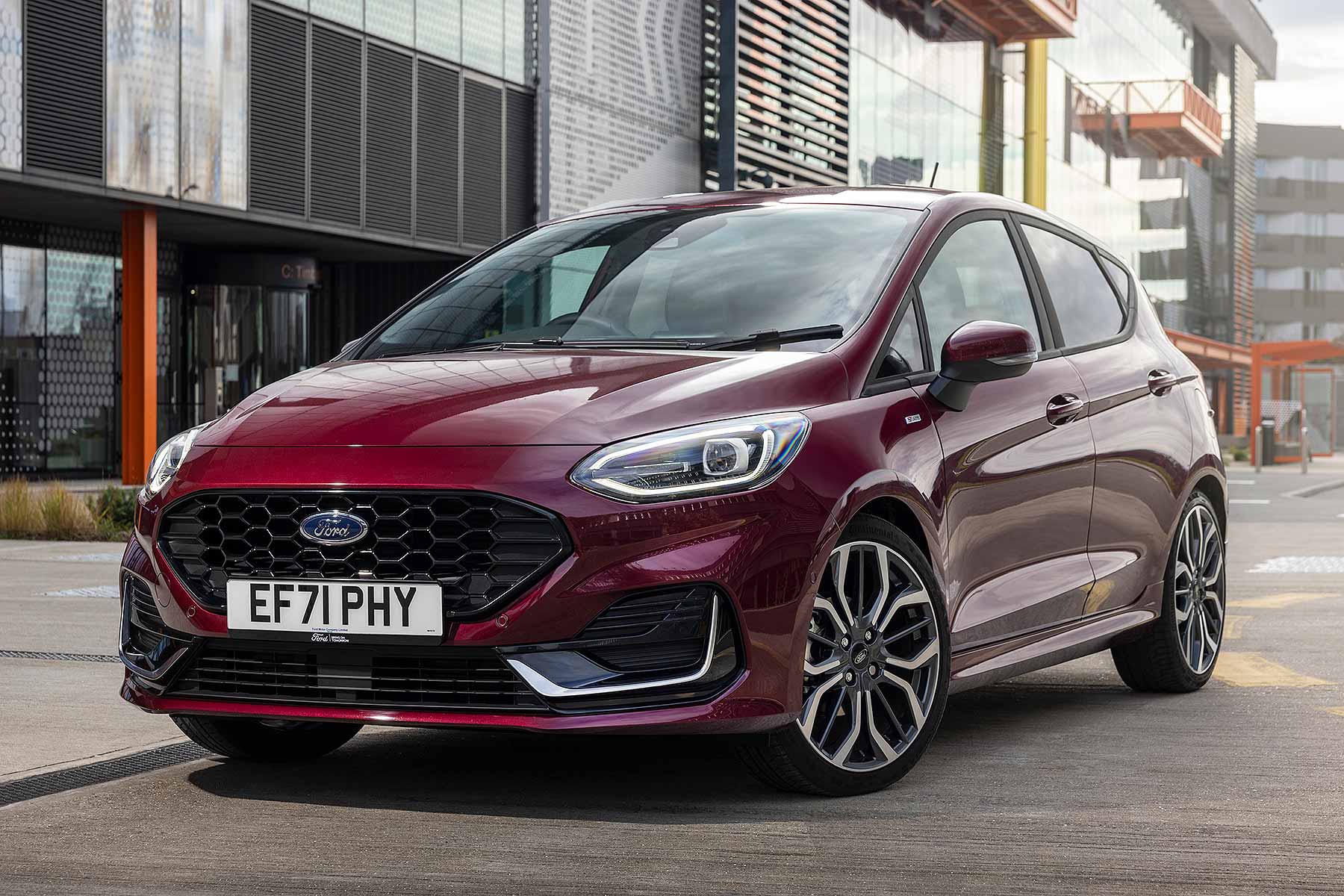 Ford Fiesta Titanium Vignale
Now that you've come to terms with the thought of the Vauxhall Corsa as a luxury car, allow us to introduce you to the Ford Fiesta Titanium Vignale. Squint a little, and the front grille has subtle Aston Martin vibes – you may need to squint a little harder – while the Vignale treatment gives it the edge over the standard Titanium trim. Highlights include LED headlights, LED rear lights, electronic climate control, artificial leather heated seats, a heated steering wheel, keyless entry and start, and 8.0-inch touchscreen infotainment system, a 12.3-inch digital instrument cluster, a rear-view camera and a heated windscreen.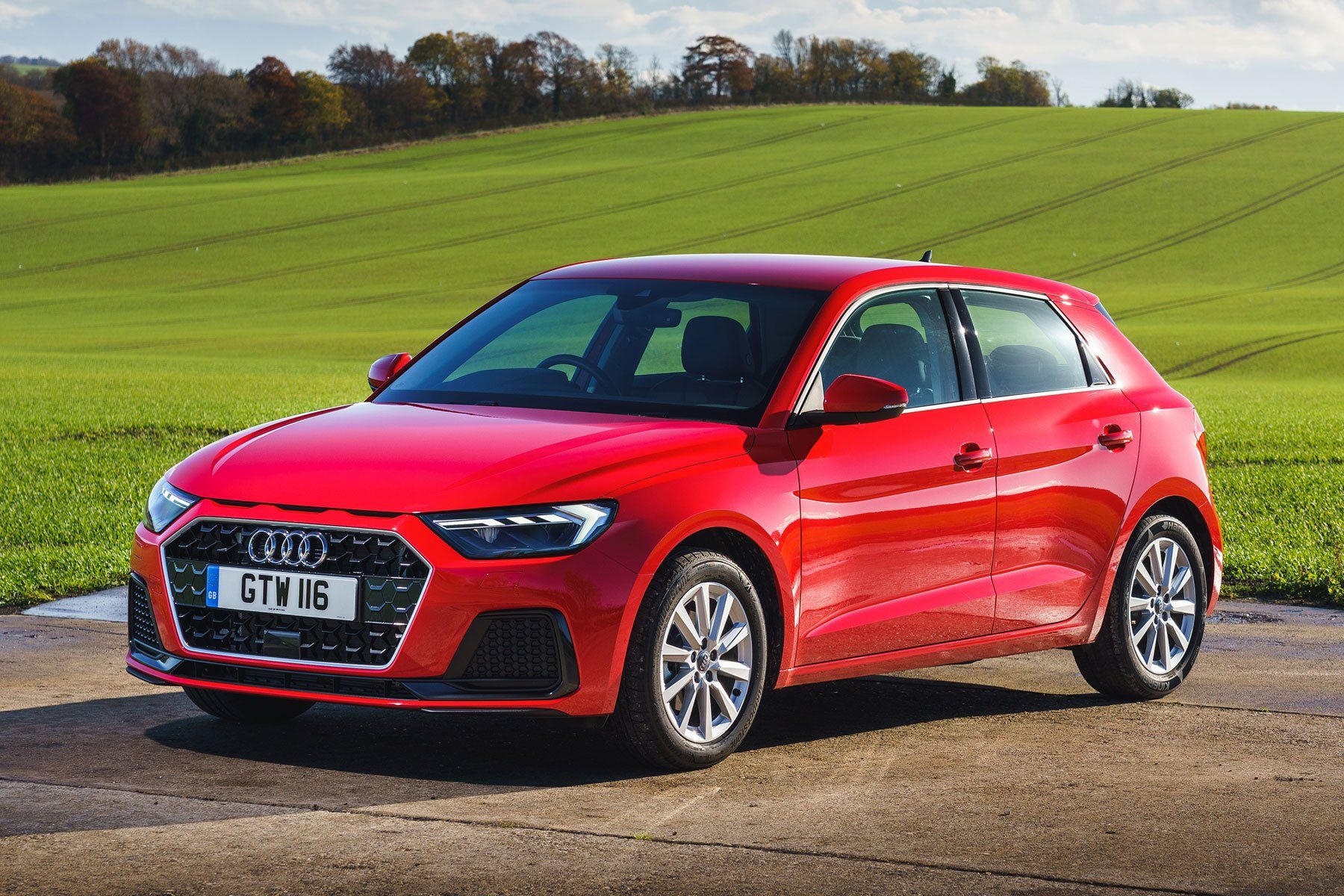 Audi A1 Sportback
The A1 Sportback is the most affordable Audi you can buy, so this is a bit like buying the cheapest property on the new housing development. The badge is the same as an Audi costing up to £100,000 more, yet you get the same excellent build quality. Prices start from around £20,000, which is roughly the same as a mid-range Ford Fiesta. The entry-level Technik model features LED headlights, LED rear lights with dynamic indicators, an 8.8-inch touchscreen infotainment system, automatic lights and wipers, a 10.25-inch digital instrument cluster and a leather multi-function steering wheel.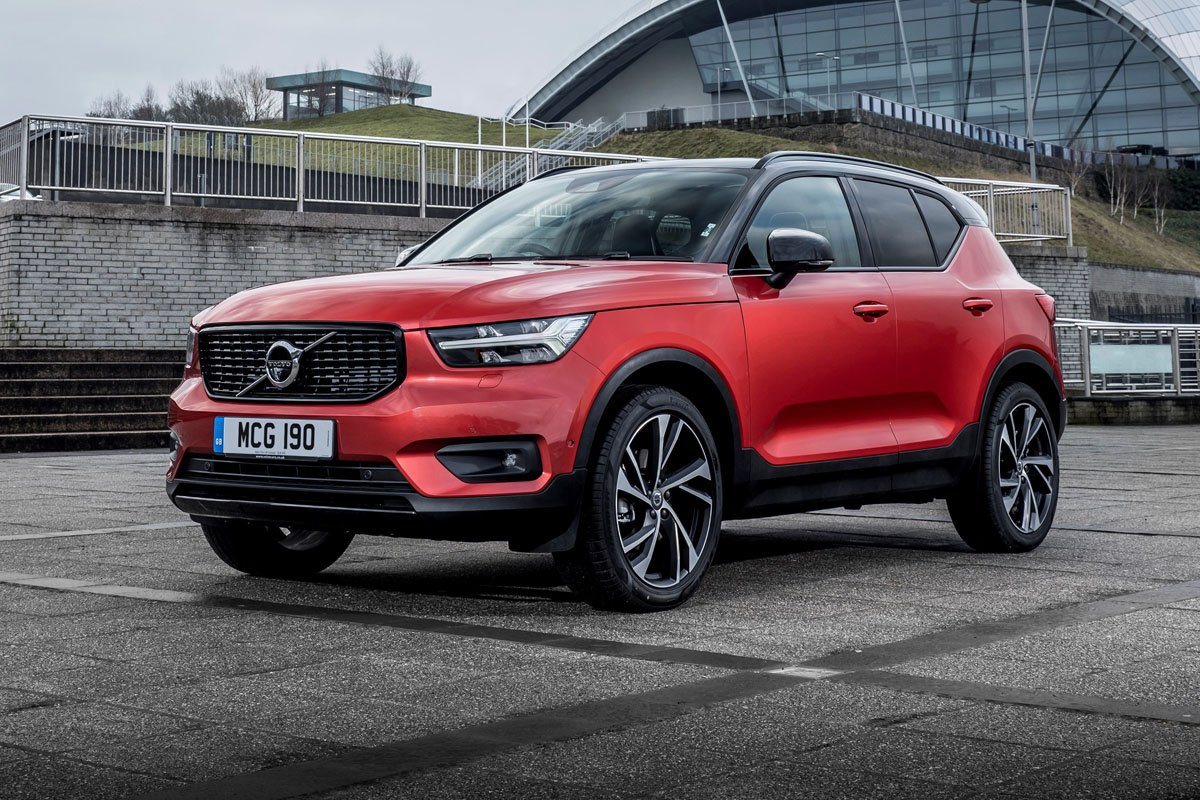 Volvo XC40
Few compact SUVs look as good and feel as upmarket as the Volvo XC40. Its chunky styling catches the eye, while the sophisticated interior oozes Scandinavian cool. If this is all sounding a little too much like an episode of 'Grand Designs', let's just say that the XC40 is an automotive 'des res'. The entry-level Start trim costs just £26,500 and features the likes of 17-inch alloy wheels, dual-zone climate control, a 9.0-inch touchscreen display, a 12.3-inch digital instrument cluster, keyless start and a suite of driver assistance systems. Plug-in hybrid and fully electric versions are also available.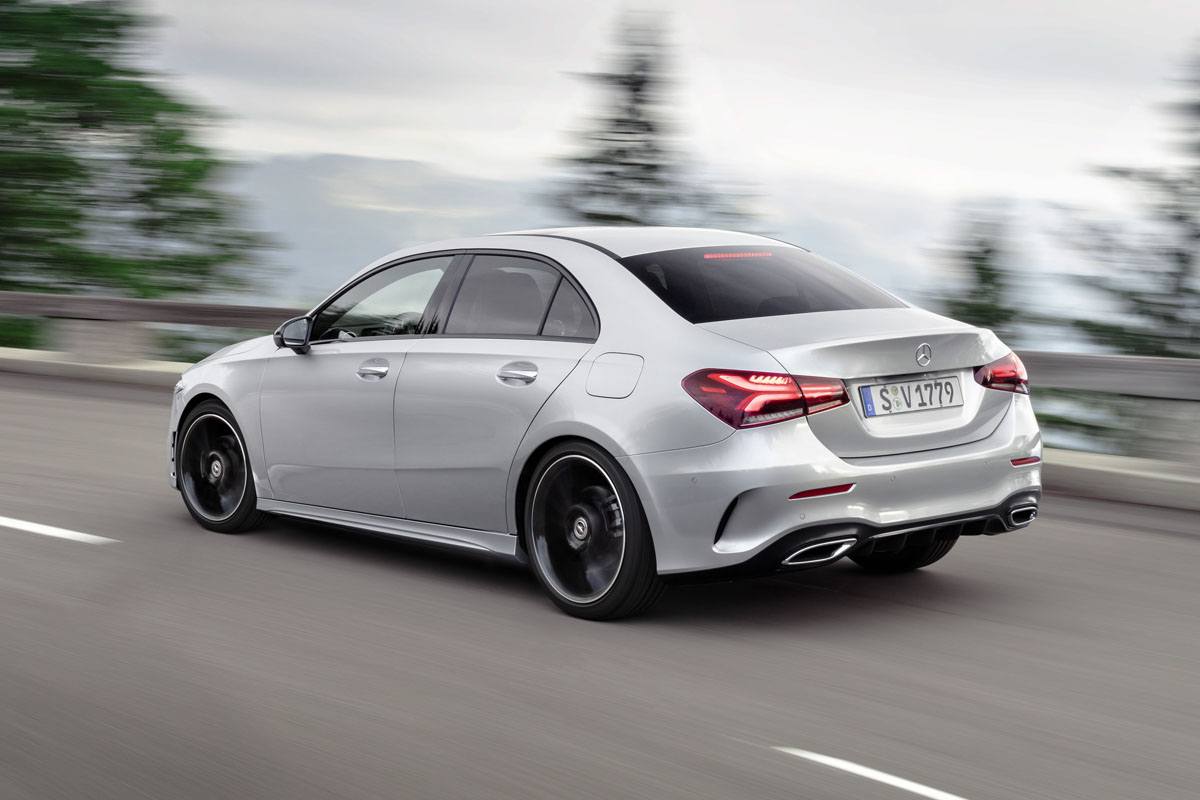 Mercedes-Benz A-Class Saloon
The four-door version of the Mercedes-Benz A-Class somehow manages to feel more upmarket than the hatchback. Maybe it's the fact that it looks like a shrunken S-Class. Even the entry-level Sport model boasts an enviable list of equipment, but many buyers choose to upgrade to the AMG Line Premium trim. The package includes a pair of 10.25-inch digital screens to create a seamless display running across the dashboard. Other highlights include ambient lighting in a choice of 64 colours, illuminated door sills and soft artificial leather. Upgrading to the AMG Line Premium Plus adds multibeam LED headlights and a panoramic glass sunroof.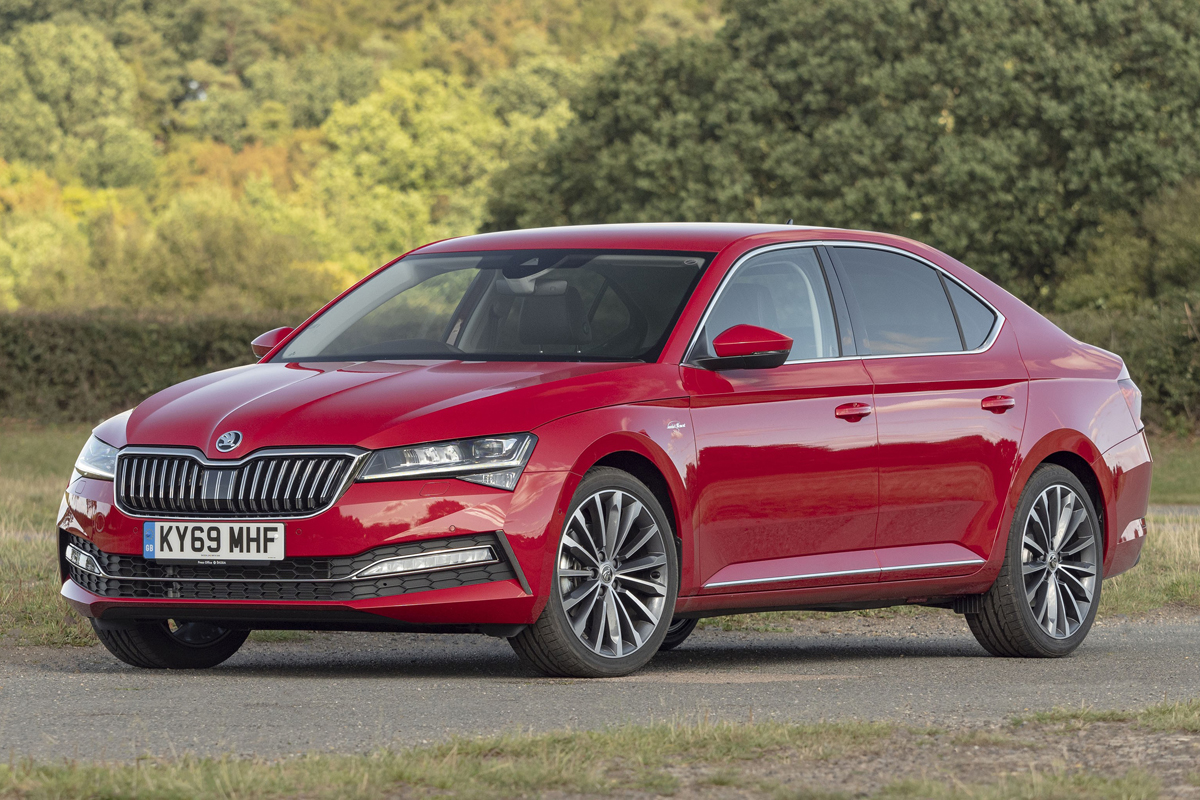 Skoda Superb
Space is one of the things missing from many of the options on our list of cheap luxury cars. Not so in the Skoda Superb, because it offers limo-like levels of rear legroom and a huge boot. You can buy the 'bells and whistles' L&K edition for the price of an entry-level Audi A6, which makes it one of the bargains of 2022. The list of equipment includes LED headlights, perforated leather upholstery, heated front and rear seats, three-zone climate control, ventilated front seats and a digital instrument cluster. It's also one of the most comfortable cars to drive on a long journey.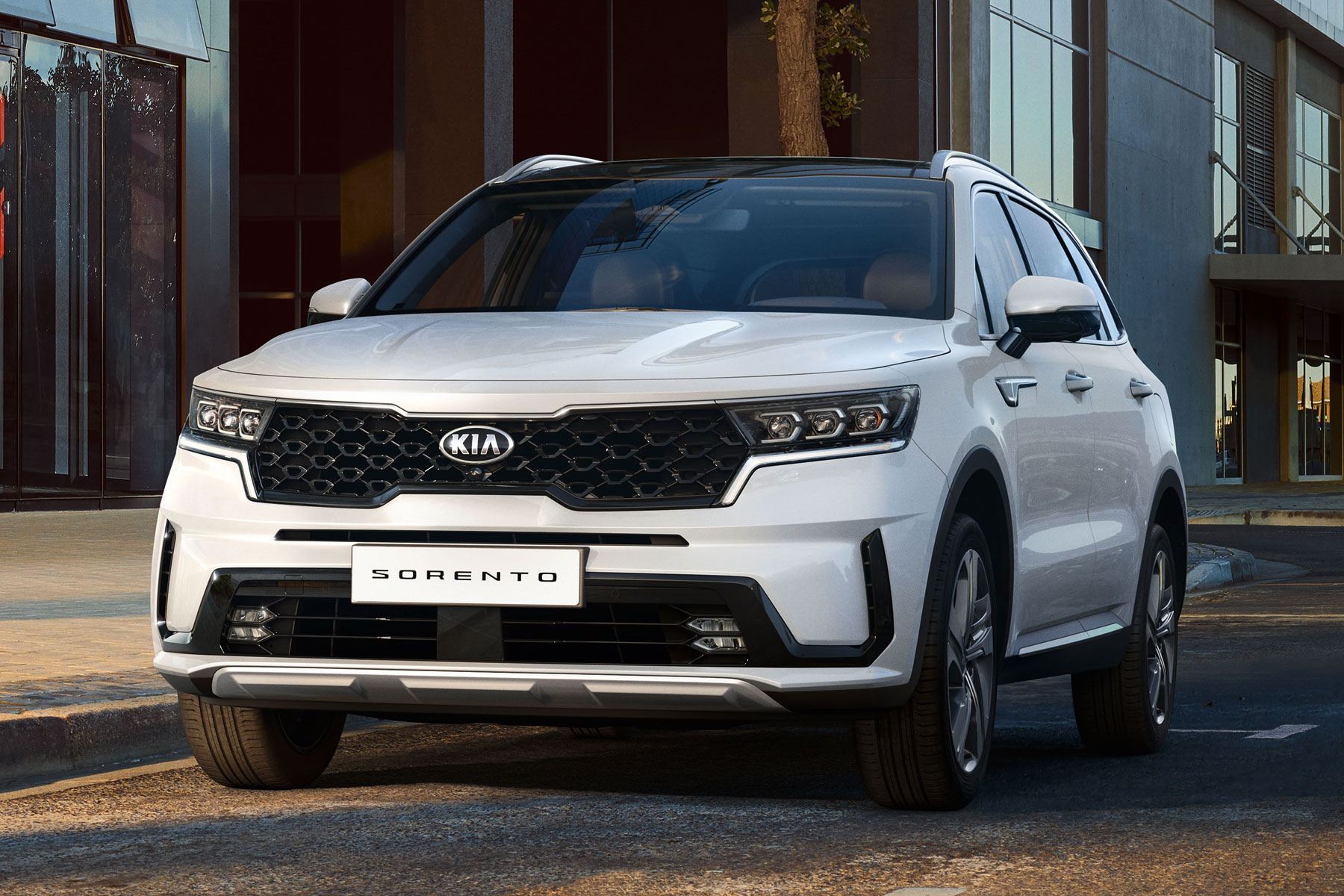 Kia Sorento
With prices starting from £40,500, we're not saying the Kia Sorento is cheap, but it's a genuine rival to premium SUVs costing considerably more. The build quality is excellent, the styling looks upmarket, while the list of standard equipment would shame a German SUV. Even the entry-level '2' features LED headlights, heated seats, a heated steering wheel, an 8.0-inch touchscreen infotainment system and a digital instrument panel. The '4' trim is even more lavish, boasting the likes of a Bose premium surround-sound system, 10.25-inch touchscreen infotainment system, panoramic sunroof and ventilated front seats.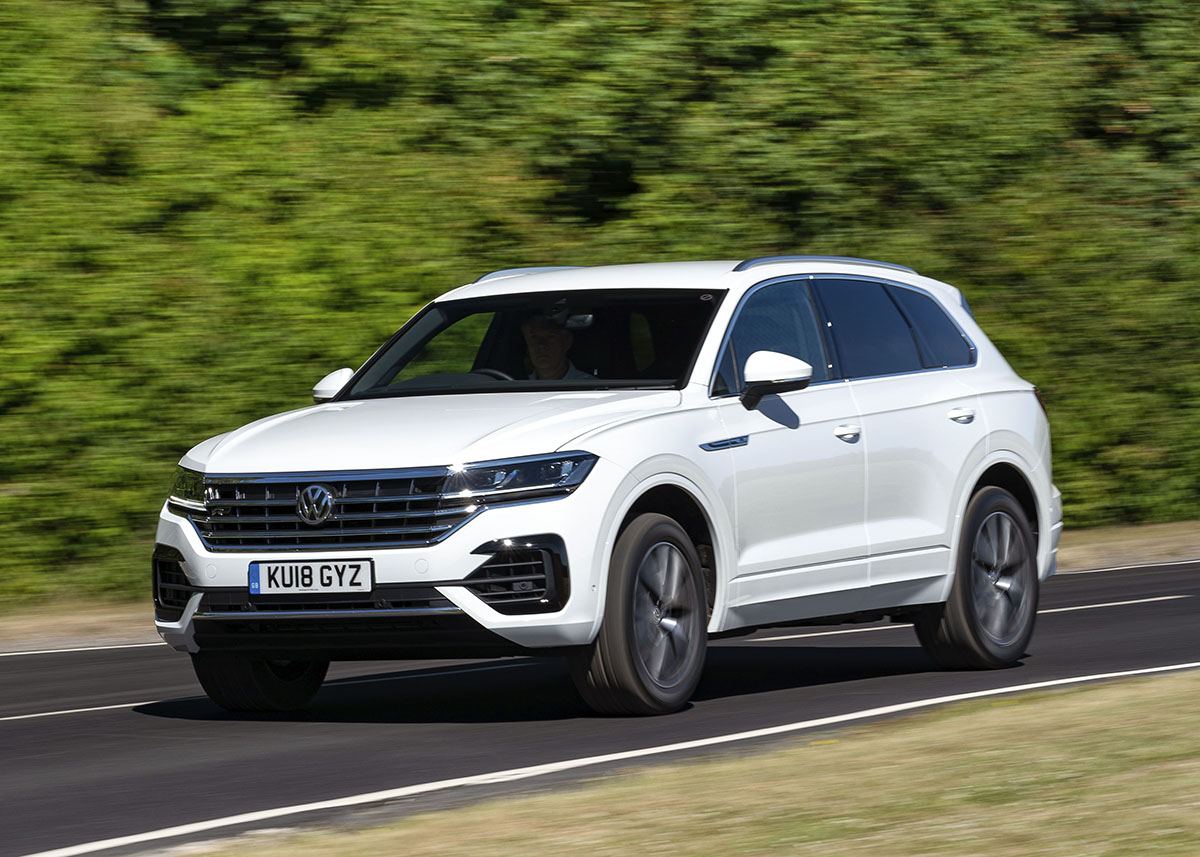 Volkswagen Touareg
Volkswagen's flagship SUV shares a platform with the Audi Q7, Bentley Bentayga, Lamborghini Urus and Porsche Cayenne, so it's keeping good company. Rather than making it a seven-seater, Volkswagen has created an incredibly spacious five-seater, which means you get a large boot and lots of room for passengers in the rear. It's an incredibly imposing car, but the Touraeg is no more hassle to drive than one of Volkswagen's smaller SUVs. Build quality is excellent – good enough to rival an Audi or Mercedes-Benz – while the on-board tech is seriously impressive. The only thing that isn't luxurious is the badge.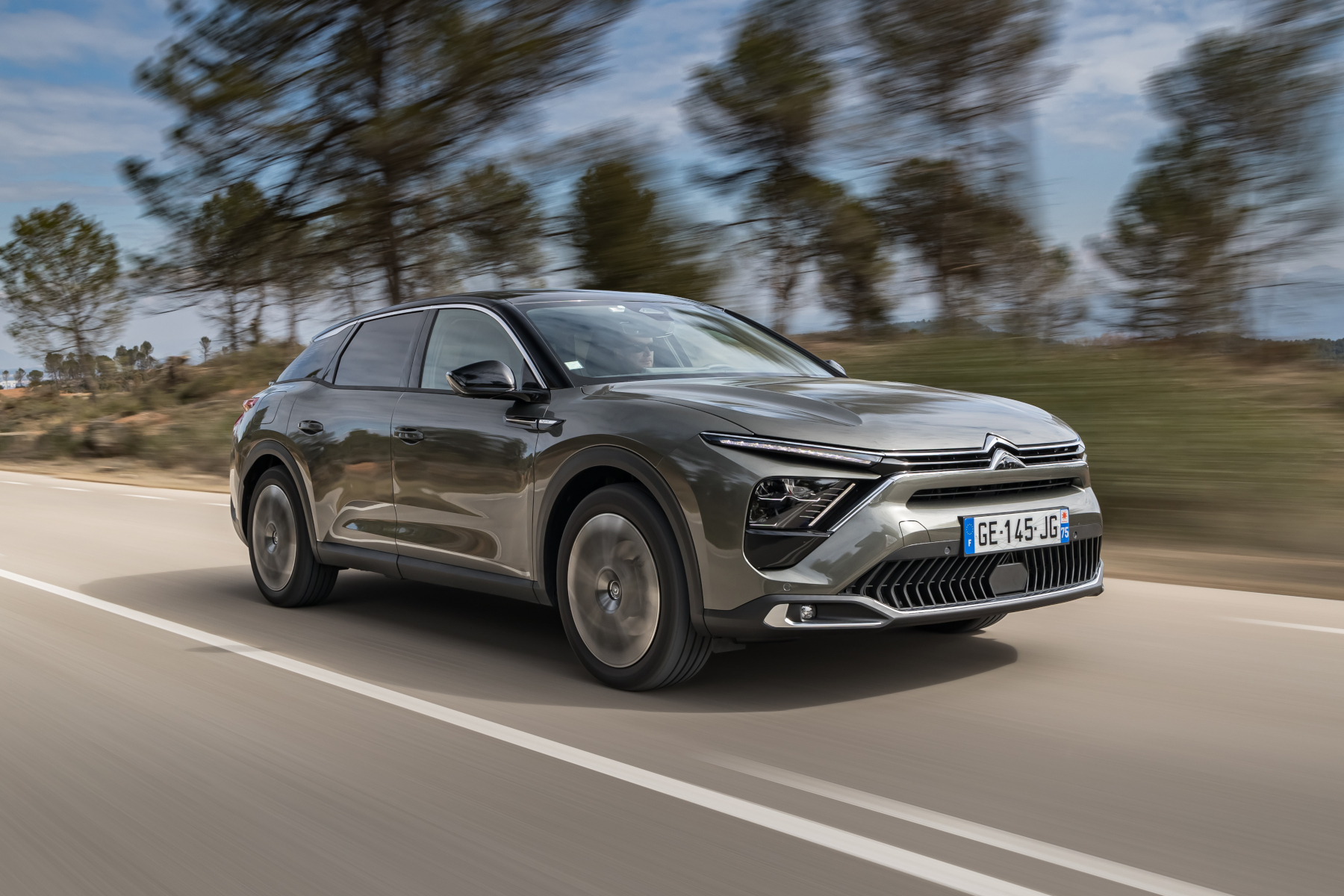 Citroen C5 X
The Citroen C5 X is an intriguing alternative to the standard offerings from Germany. Although it's a difficult car to pigeonhole, the main things to remember are that the C5 X has a quality feel throughout and is extremely comfortable. It's all thanks to Citroen's Progressive Hydraulic Cushions suspension and Advanced Comfort seats. Plug-in hybrid versions also get electronic dampers for improved body control. Even the tyres are chosen to improve ride comfort, while all versions get acoustic laminated front and rear windows. Prices start from around £27,000, but plug-in hybrid models cost considerably more.
Ford Mondeo Vignale
Once a top-seller, the Ford Mondeo has been all but forgotten by today's new-car buyers. Which is a shame, because it's arguably better than ever. If you're after a spacious and comfortable family car, it's definitely worth a look. The flagship Vignale model costs £33,000 and looks rather upmarket. Highlights include 19-inch alloy wheels, a Vignale styling kit, LED adaptive headlights, 10-way adjustable perforated leather seats with heating, ventilation and massage controls, an electric tailgate, a heated steering wheel, a Sony audio system and active noise control. There are three body styles to choose from: four-door saloon, five-door hatchback and estate.
Which company builds the best luxury cars?
Look no further than Rolls-Royce. Although you'll pay handsomely for the privilege, each Rolls-Royce is built bespoke by a team of craftspeople in the company's factory at Goodwood. The Phantom remains the best luxury car in the world, boasting a level of opulence and grandeur that belongs to a bygone age. Rolls-Royce also builds the Cullinan, which is like taking a five-star hotel room off-roading. Other luxury brands to consider include Aston Martin, Bentley and Mercedes-Benz.
Should I buy a cheap luxury used car?
Many new luxury cars suffer from catastrophic depreciation, so you might be tempted to pick up a nearly-new or used example. After all, saving tens of thousands of pounds is a tempting proposition. But be warned: these cars are expensive to maintain and costly to repair. You're unlikely to find spare parts in a motoring discount store, while tyres, insurance and fuel are all costs you cannot ignore. If in doubt, invest in a good warranty and join a petrol station loyalty scheme.
What's the difference between a premium car and a luxury car?
There's a significant difference between premium and luxury cars. Premium cars are still relatively mainstream, although you can expect a higher level of quality and a lengthy list of desirable technology. Luxury cars feel more bespoke and upmarket, with increased comfort and the kind of equipment you won't find on standard models. It's the little details, like better paint, soft-touch materials and handcrafted finishes. Mercedes-Benz is one of a few companies to offer both premium and luxury vehicles.