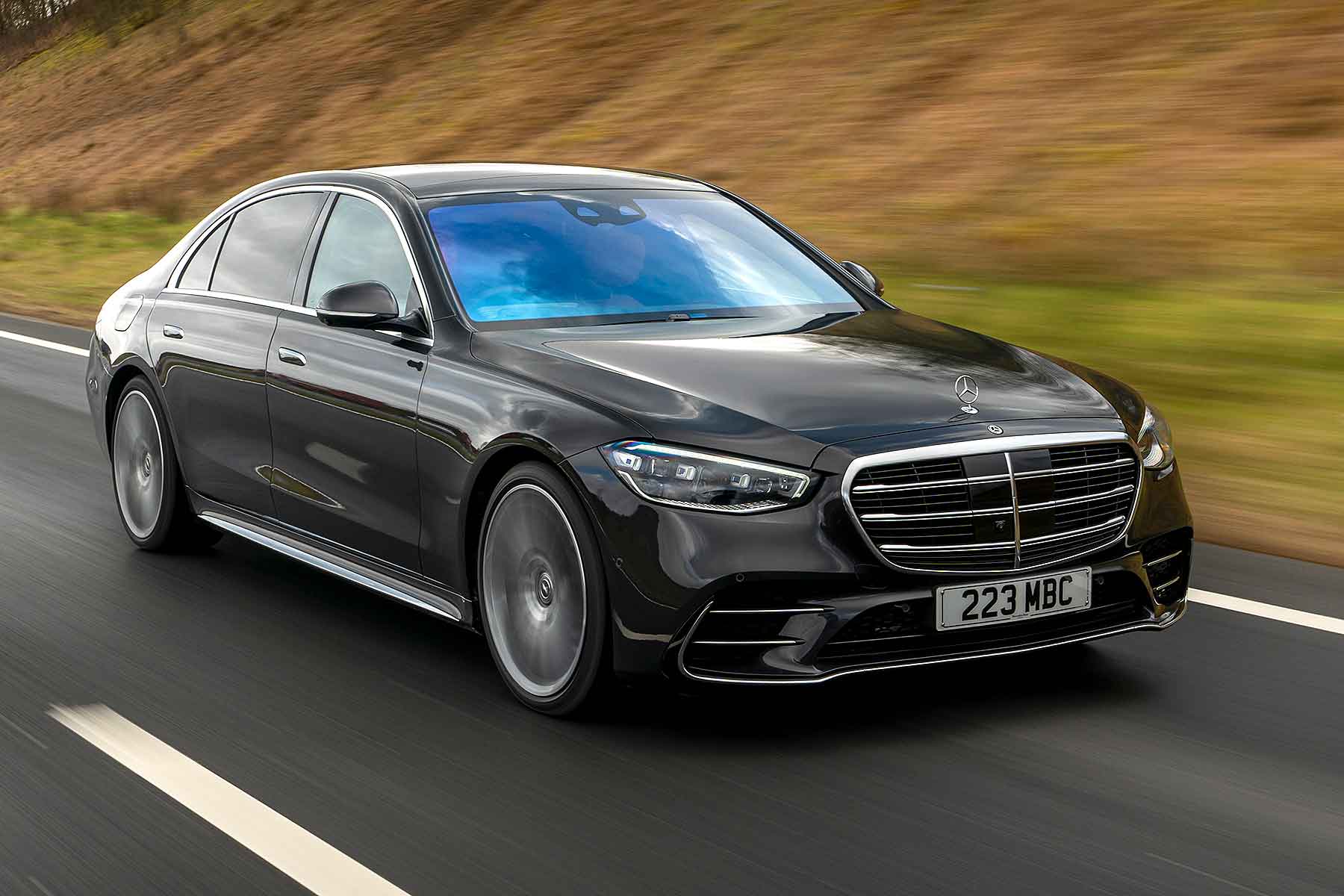 What's the first name that springs to mind when you think of a luxury car? Rolls-Royce? Bentley? Mercedes-Benz? Names that conjure up images of the finest leather upholstery, exquisite details, supreme ride comfort and maybe even your own private chauffeur.
These are the finest vehicles in the world. Statesmanlike saloons and SUVs designed to waft their occupants from boardroom to first class departure lounge in the most relaxing way possible. Seat reclined, legs stretched out, feet nestled in a deep-pile carpet. A champagne flute in the cup holder for good measure.
We've selected some of the best luxury cars you can buy right now, each one offering the kind of opulence you'd expect from a five-star hotel suite. The key difference is that you can't drive a hotel room to the airport.
Make yourself comfortable and prepare to be transported to a world of luxury and refinement. At least, that's what it said in the brochure.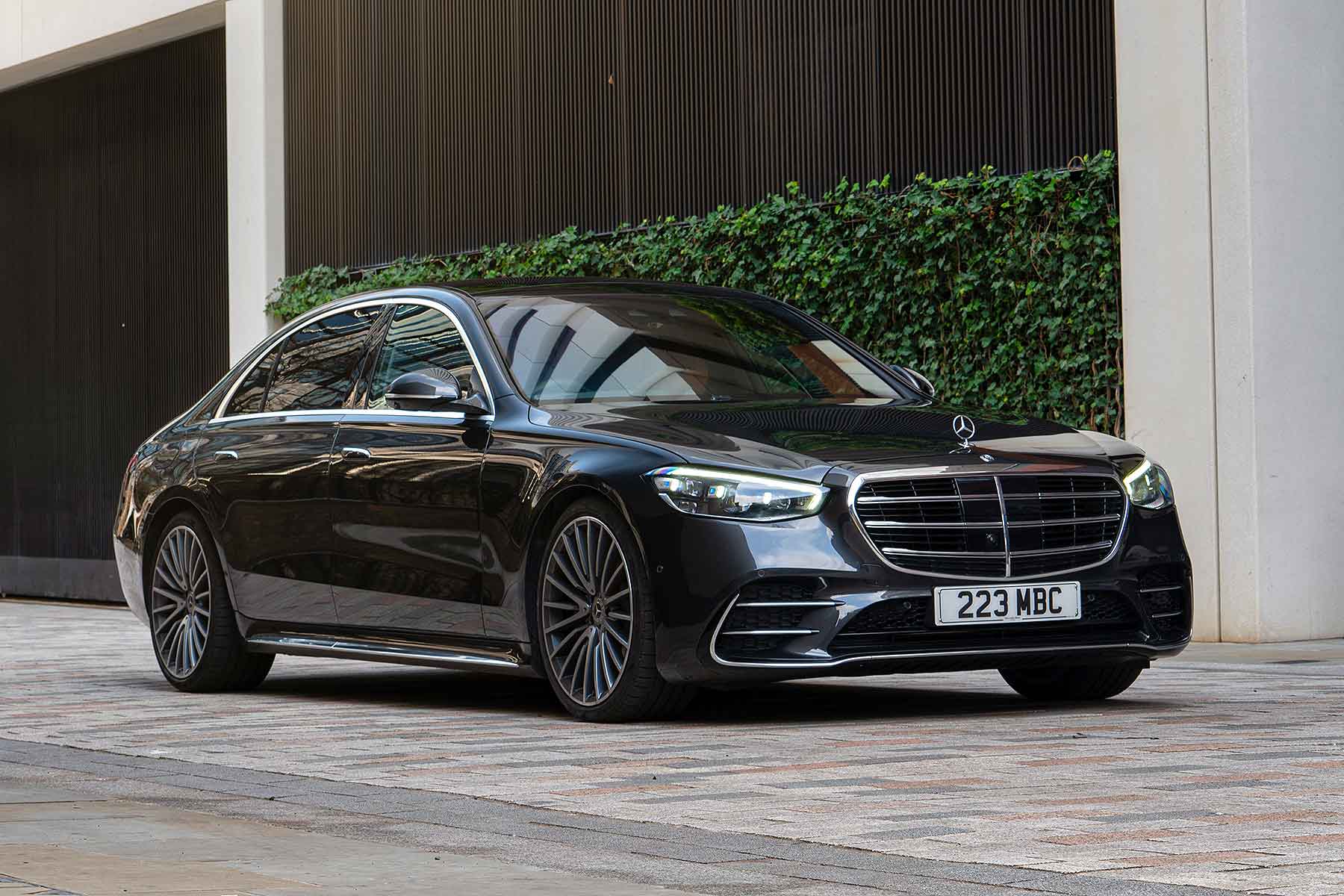 Mercedes-Benz S-Class
There are few better ways to travel than in the back of a Mercedes-Benz S-Class. Now you can waft along in near-silence, thanks to the introduction of a plug-in hybrid variant, which offers up to 65 miles of hushed all-electric range. Regardless of the powertrain, the S-Class offers the ultimate blend of space, ride comfort, performance and technology. What you see on an S-Class today will almost certainly appear on a more affordable Mercedes-Benz model before the end of the decade. For even more luxury, check out the Mercedes-Maybach S-Class, which is extravagantly opulent. Enjoy a massage as your glass of bubbly sits in the chilled cup holder.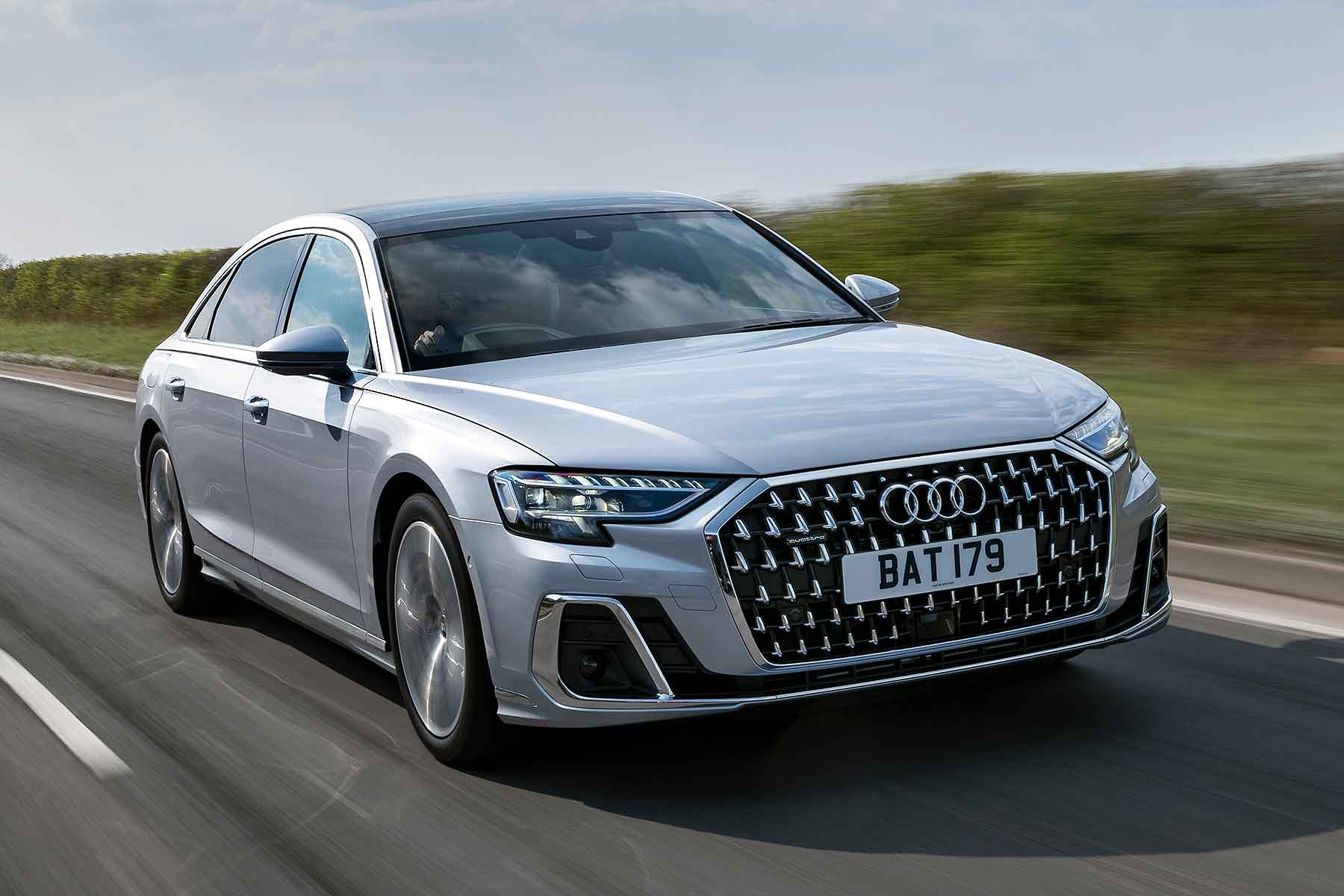 Audi A8
It might look like a larger version of the A4 or A6, but the A8 is the most technologically advanced Audi you can buy. Like most large saloons, the A8 is best enjoyed in the back, where you can luxuriate in the wide and comfortable seats, the huge amount of legroom and the general sense of serenity. There's an extended-wheelbase version for VIPs with extra-long legs, plus a sporty S8 for those who want to enjoy the experience from behind the wheel. Everything is finished to the highest quality, while the level of tech feels like a preview of the next CES electronics show.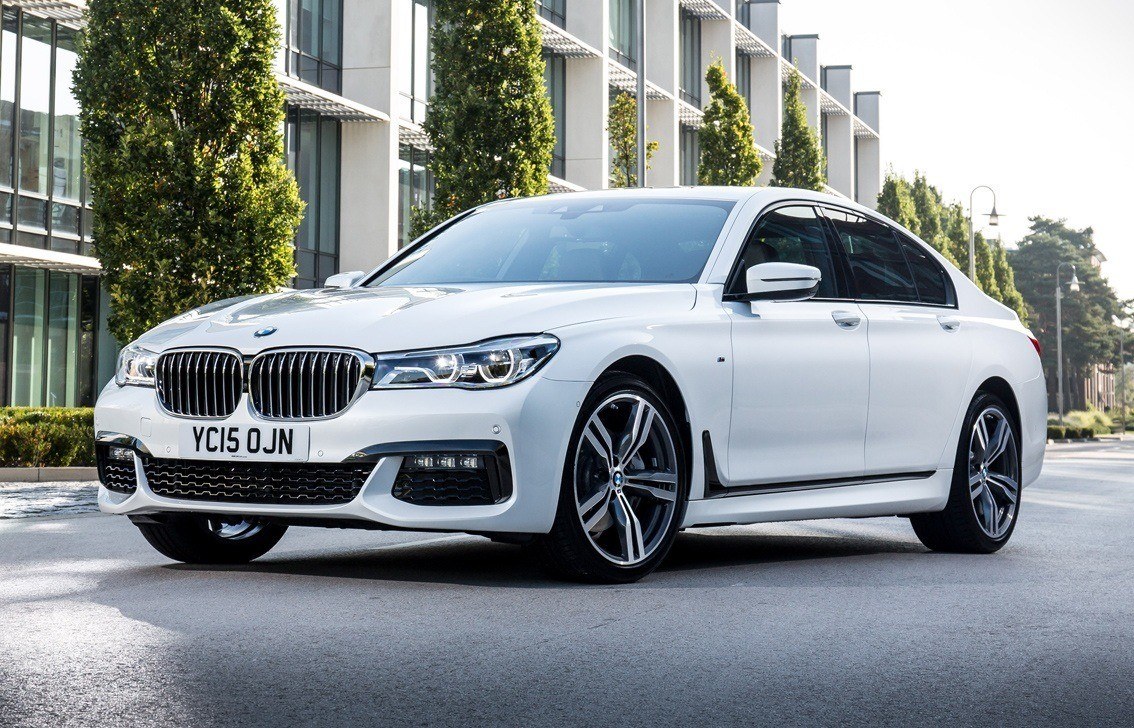 BMW 7 Series
The BMW 7 Series completes the 'holy trinity' of the German luxo-barges. This is the car to choose if you don't want the chauffeur to have all the fun, because it feels great to drive. All versions come with self-levelling air suspension to iron out the creases of Britain's potholed roads, while BMW's latest infotainment system is one of the best on the market. You get a Harman/Kardon surround-sound audio system, Nappa leather upholstery and four-zone climate control. There are a range of engines, including a pair of six-cylinder diesels, a straight-six petrol, a 4.4-litre V8, a 6.6-litre V12 (oh yes) and a plug-in hybrid.
Rolls-Royce Phantom
The Rolls-Royce Phantom is probably the best luxury car in the world. The inside is as quiet as an anechoic chamber and is finished using the world's finest materials. Handcrafted wood, lambswool carpets, glass, artworks and leather adorn each surface, all of it handcrafted at Rolls-Royce's factory at Goodwood. Naturally, each Phantom is built to order, so no two cars are the same. Behind the imposing grille you'll find a 6.75-litre V12 engine tuned to be inaudible to the car's occupants. The price? A cool £300,000, before you explore the options, of which there are many. The only limit is your imagination.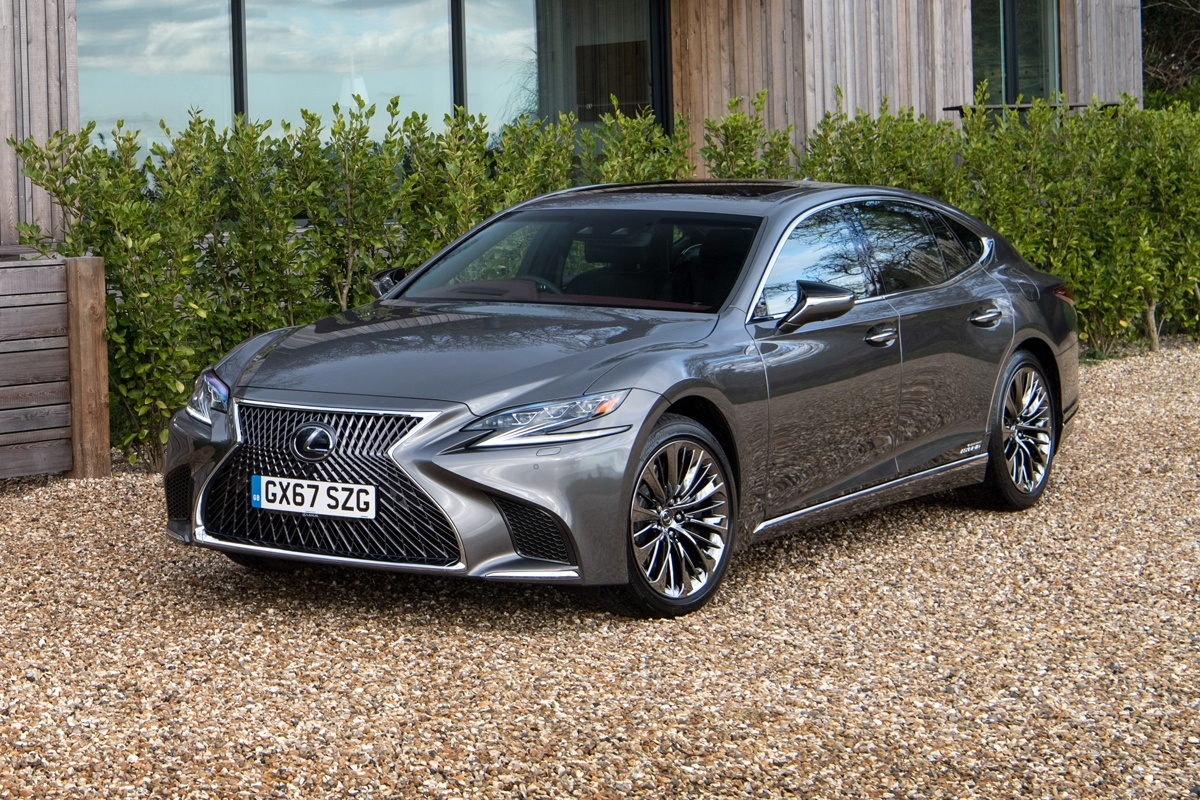 Lexus LS
Japan's take on the luxury formula is a little different to Europe's, but it's no worse for that. Indeed, the Lexus LS is a worthy rival to luxury saloons built by Audi, BMW and Mercedes-Benz, with the same sense of opulence and quality. On selected models, the driver's seat can be positioned in 28 different ways, and while the 12.3-inch touchscreen display is impressive, there's a reassuring quality about the analogue clock. There's a metre of legroom for passengers in the rear, and on some models, the climate control will adjust the temperature for each person in the car. It's these little touches that make the LS so special.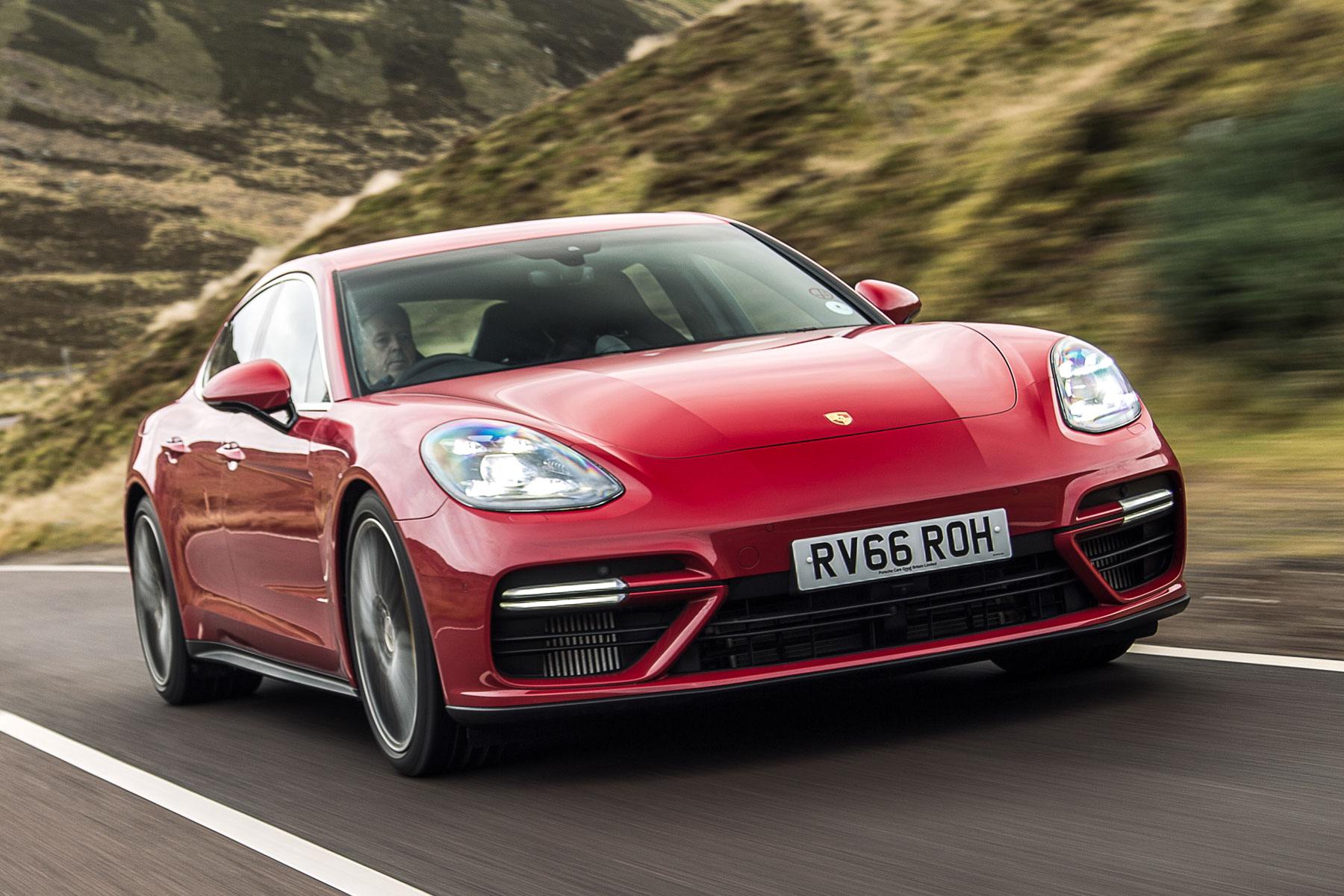 Porsche Panamera
The Panamera is a luxury car for those who fancy a Porsche 911, but with four doors and a big boot. Even the entry-level Panamera packs a 330hp punch, which is enough to propel the car to 62mph in just 5.6 seconds before hitting a top speed of 168mph. Opt for the mighty 700hp Turbo S E-Hybrid and you can look forward to a 0-62mph time of 3.2 seconds and a top speed of 196mph. Not bad for a luxury saloon with up to 31 miles of electric range and the ability to hit 87mph in electric mode.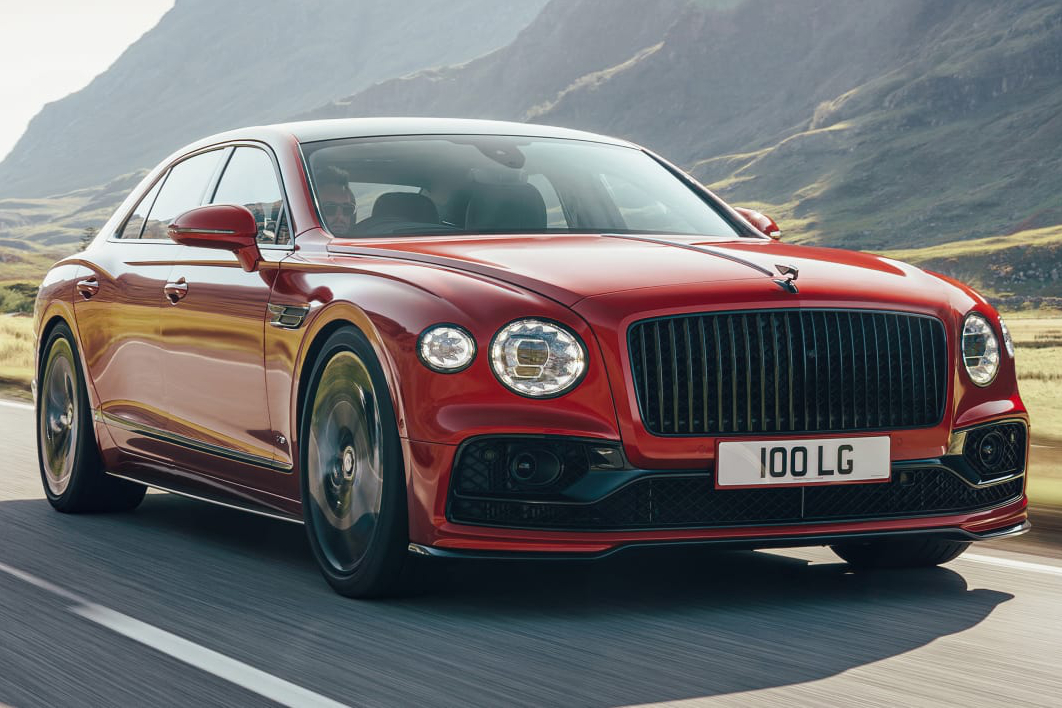 Bentley Flying Spur
The Bentley Flying Spur shares a platform with the Porsche Panamera, which means this is a four-door saloon that's as good to drive as it is to be driven in. Naturally, your heart will be drawn to the 6.0-litre W12 or 4.0-litre V8 engines, but even a big Bentley must move with the times, which is why the Flying Spur can be equipped with a 2.9-litre V6 plug-in hybrid (PHEV) powertrain. It'll hit 62mph in just 4.1 seconds, but unlike the other versions, the PHEV offers around 25 miles of electric range. A luxury saloon with a conscience.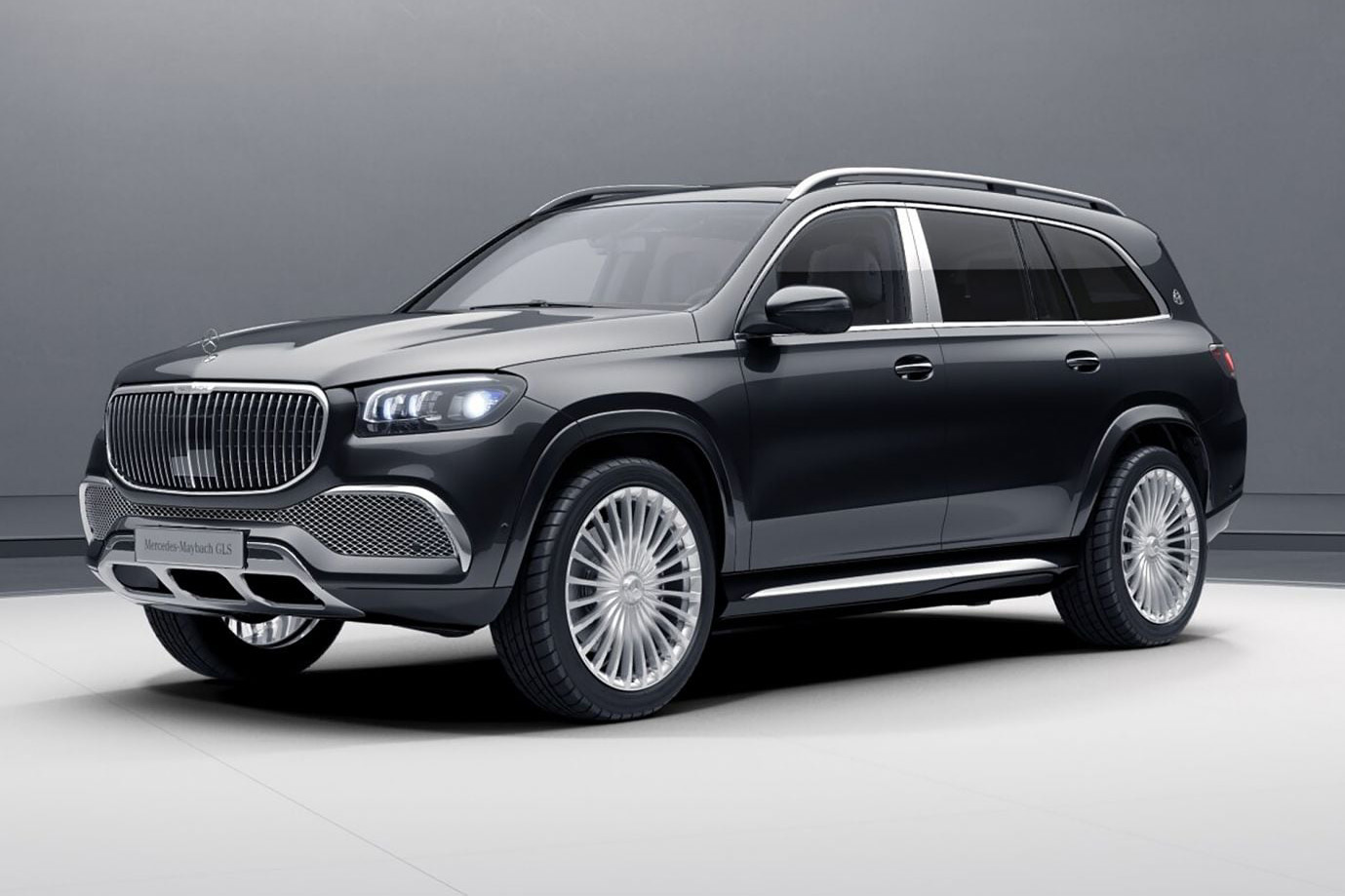 Mercedes-Maybach GLS
The days of the luxury saloon aren't over, but luxury SUVs are becoming increasingly popular. You can enjoy the same level of opulence but from a higher position, enabling you to lord it over the masses in their compact crossovers and hatchbacks. The Mercedes-Maybach GLS is the ultimate version of Mercedes-Benz's most luxurious SUV. Even the 'entry-level' model costs £170,000, but highlights include 23-inch alloy wheels, a heated windscreen, electrically extending running boards, a panoramic sliding sunroof, soft close doors, a Burmester surround-sound system, five-zone climate control and much, much more. If that's not enough, there's even a First Class option that includes individual rear seats and champagne flute holders.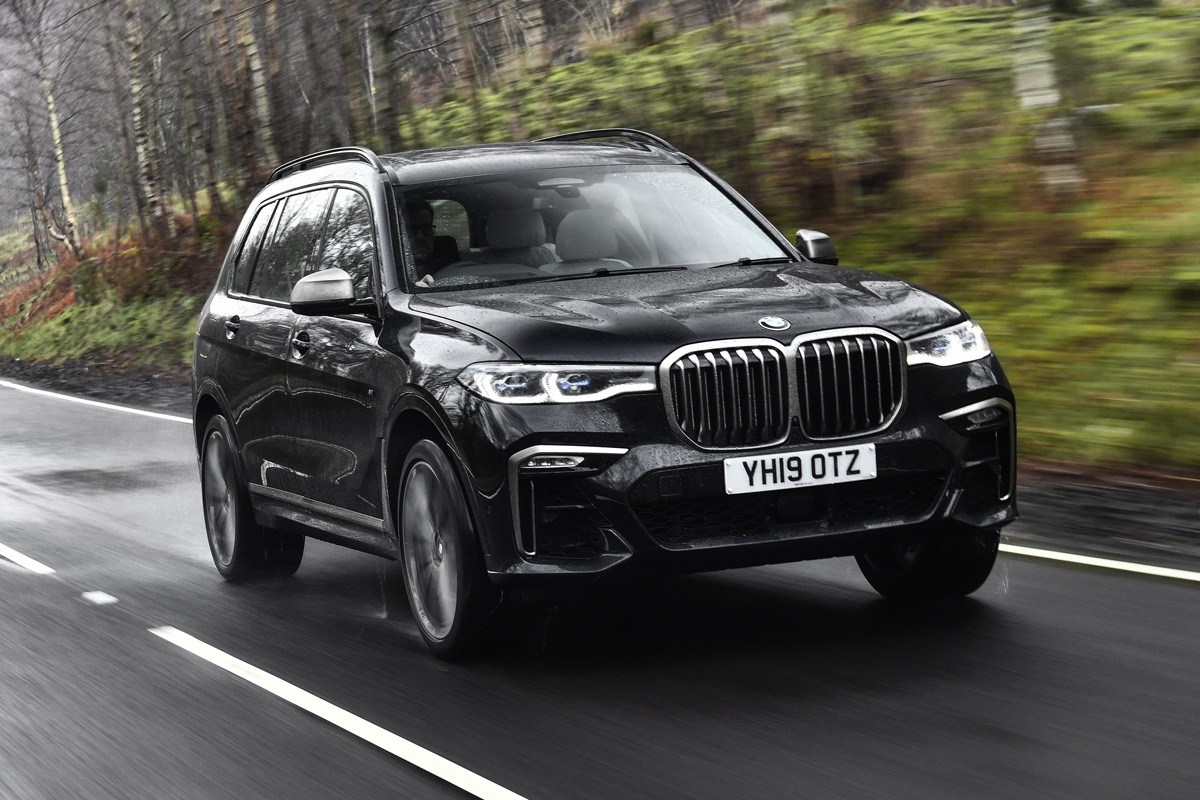 BMW X7
If you understand BMW's naming system, you'll know the X7 is essentially a high-riding version of the 7 Series saloon. In other words, you get everything that's great about the saloon, but with a commanding view of the road ahead. It's even more convincing than the 7 Series, albeit in a package that seems a little too big for Britain's roads. The three rows of seats offer enough room for seven adults and their luggage, although the optional six-seat configuration is even more opulent. The flagship M50i hits 62mph in just 4.7 seconds and costs around £100,000 before options are added.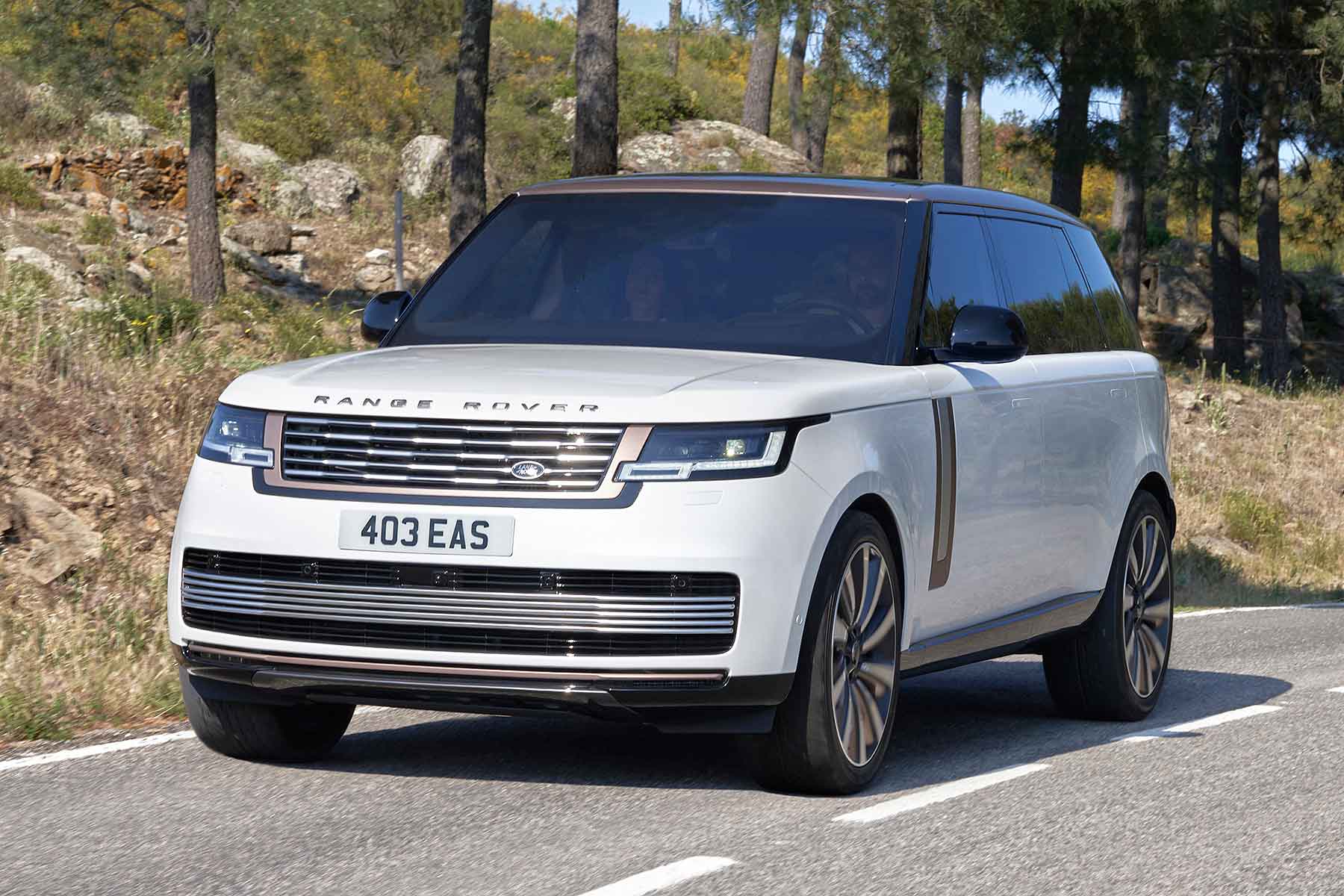 Range Rover
The Range Rover was a pioneer of the upmarket SUV formula, although the latest model is far removed from the 1970 original. Even the cheapest Range Rover costs £100,000, although the level of quality has gone up another notch. At its heart, the Range Rover remains a formidable off-roader, but very few will venture further than a dropped kerb. Most buyers will revel in the supreme ride comfort, the impeccable luxury and the very latest technology. There are a range of powertrains, including mild and plug-in hybrids, diesel and V8 petrol. Seven-seat and long-wheelbase versions are also available, with a fully electric Range Rover coming soon.
Do I need to worry about depreciation on a new luxury car?
Yes, depreciation is something to consider when you're buying a new luxury car. The likes of the Audi A8 and Mercedes-Benz S-Class will lose a large chunk of their value even in the first year, so it makes sense to look at nearly-new examples. Losing around £50,000 after three years of owning and running a £100,000 luxury car certainly can't be ignored, although it's unlikely to worry the captains of industry.
Are luxury cars expensive to run?
With an increasing number of manufacturers turning to plug-in hybrid and all-electric powertrains, running costs aren't as scary as they were just a few years ago. It may even be possible to drive a luxury plug-in hybrid saloon or SUV and hardly ever use the petrol or diesel engine. Having said that, other costs like maintenance, insurance and tyres still need to be considered, and there's no escaping the rapid depreciation. You have been warned.
Can I buy a small luxury car?
Some smaller cars are positioned as luxurious, but you'll be missing out on two of the main attractions of running a 'proper' luxury car: space and ride quality. Although Citroen uses tech designed to improve ride comfort, a car really needs a long wheelbase to smooth away imperfections in the road. Also, you won't be able to stretch out in the back of a Ford Fiesta Titanium Vignale, no matter how lavish the spec.