There's nothing like a sports car for delivering pure driving excitement. They are engineered first and foremost to be thrilling to drive. Practicality takes a back seat in the quest for the most exciting experience behind the wheel.
Humdrum engines are out, and fast-accelerating motors are in. Ride comfort takes a back seat to taut handling. And, of course, there's the head-turning style that comes as standard with a sports car.
It should come as no surprise to learn that all of this is generally bad news for car insurance premiums. These are all the things car insurers don't like: the risk profile (and cost for car owners) is ratcheted up accordingly.
So, whisper it, but here are 10 sports cars that won't cost a fortune to insure. They are exciting to drive and look a million dollars, but won't make you weep when you renew your premium. Just keep them under your hat, in case the car insurance companies find out…
Mazda MX-5
Ah, the Mazda MX-5 – the world's best-selling sports car, and a legend in its own lifetime. A storied life it has been too, since its launch way back in 1990. We're now on the fourth generation of MX-5 and it's better than it has ever been. It's still light, still rear-wheel drive, and the latest styling has already earned it modern classic status. The MX-5 is available in both roadster and RF folding hard-top guises. It's the latter that has the lowest car insurance rating, starting from group 25 in 1.5-litre guise. The soft-top roadster's slightly compromised security over a harder-to-steal hard-top is reflected in a group 27 insurance rating. Both are, however, extremely competitive to cover.
BMW Z4
The BMW Z4 is another long-running two-seat soft-top roadster. The previous version had a folding hard-top, but BMW has reverted to the purer folding soft-top with this one. You can get it in high-performance 3.0-litre six-cylinder turbo guise, but the cheapest to insure is the 2.0-litre turbo sDrive. It's still swift, zipping from 0-62mph in 6.9 seconds, but weighs in with a competitive group 30 insurance rating. For a classic rear-wheel-drive BMW roadster with desirable styling and a top-notch interior, we don't think this is too bad at all, particularly given the driving thrills it serves up.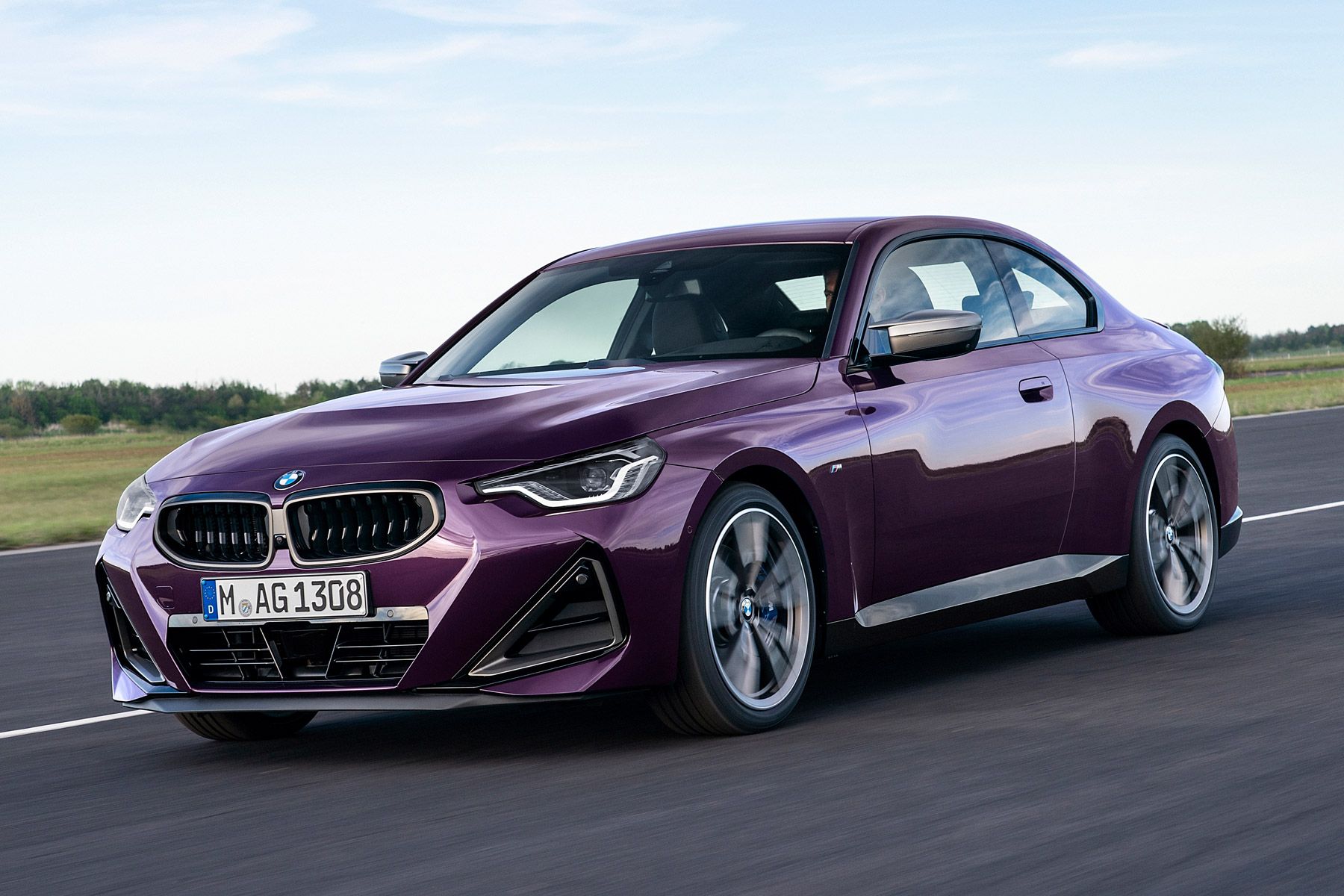 BMW 2 Series Coupe
The new BMW 2 Series Coupe is a really appealing machine. Even the regular 220i looks the business, with a hunkered-down, flared-wheelarch stance. Speedier variants look better still and we can't wait to feast our eyes on the M2 version. Those higher-power models will cost plenty to insure, mind: the rational side of us would stick with the entry-level version and enjoy its relatively affordable group 28 insurance rating. Even this model has 184hp from its throbby 2.0-litre turbo engine, delivering 0-62mph in 7.5 seconds. Handling is delectable as well, thanks to the 2 Series Coupe's rear-wheel-drive platform.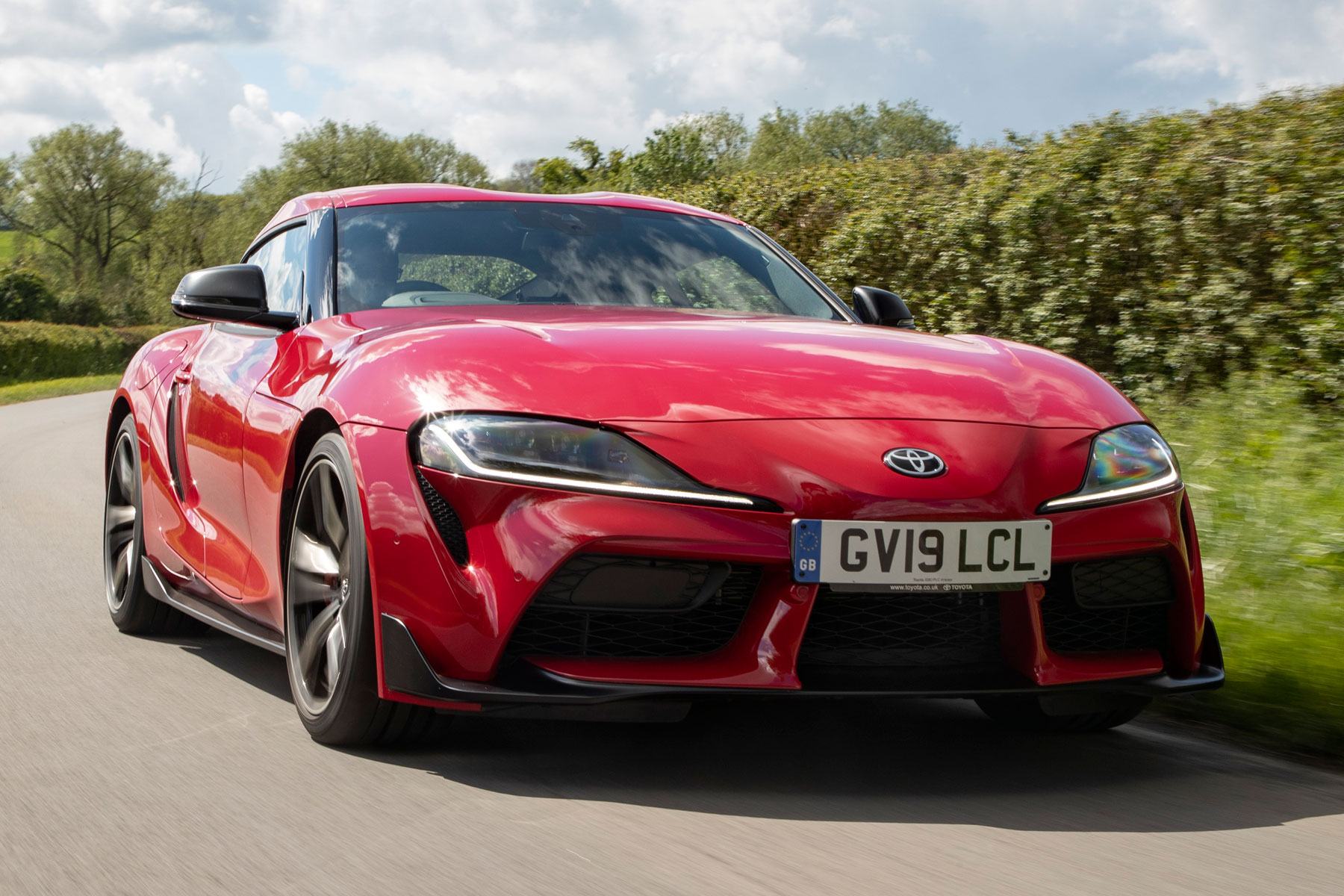 Toyota GR Supra
Toyota is on a roll at the moment with its sports car line-up. The GR Yaris is a pocket-sized slice of brilliance, while the forthcoming GR86 shows that affordable rear-wheel-drive coupes still have a fantastic following in 2022. Then there's the range-topping Supra, a name revived from Toyota's past but reinterpreted as a thoroughly contemporary high-power GT car. The 3.0-litre six-cylinder range-topper is a lot of fun, but we also like the spirited nature of the entry-level 2.0-litre turbo, particularly as its lighter weight provides more natural handling. With 254hp, it's hardly short on power, while the slightly more sensible nature of the engine means it boasts a group 34 insurance rating. It's both more affordable to insure and to run.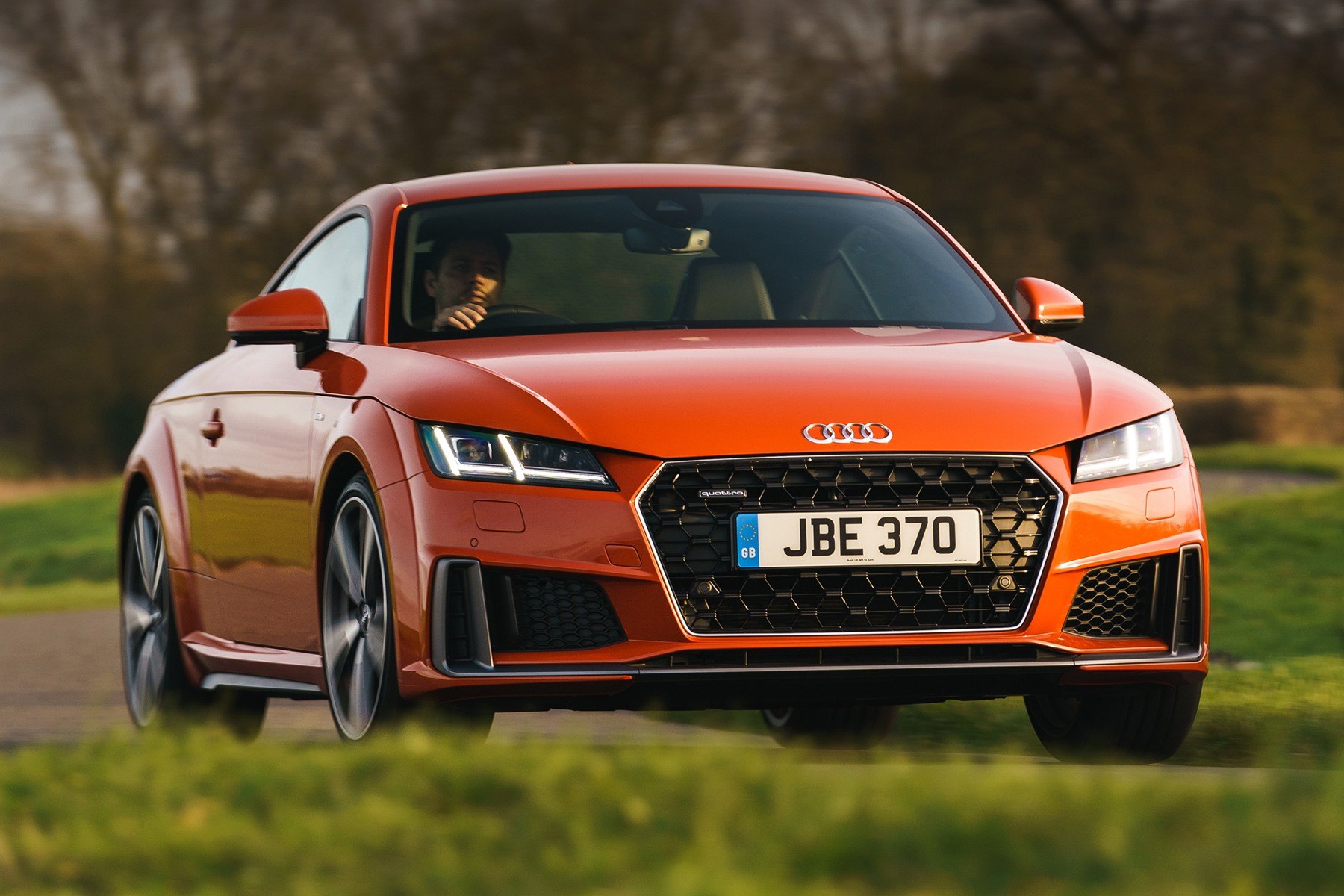 Audi TT
The Audi TT is another well-known sports car, famous for transforming its parent brand from quirky to ice-cool desirable. The latest version has been around for a few years now, but careful evolution means it still looks smart and, as with the original, the interior remains a real highlight, with its tactile detailing and clever electronic driver display. Occupants sit low, enjoy nimble dynamics thanks to the aluminium-intensive construction, and even the entry-level 2.0-litre turbo engine has more than enough verve to offer plenty of back-road fun. The basic TT also has a group 36 insurance rating – not the cheapest out there, but still an affordable grouping that would keep costs in check.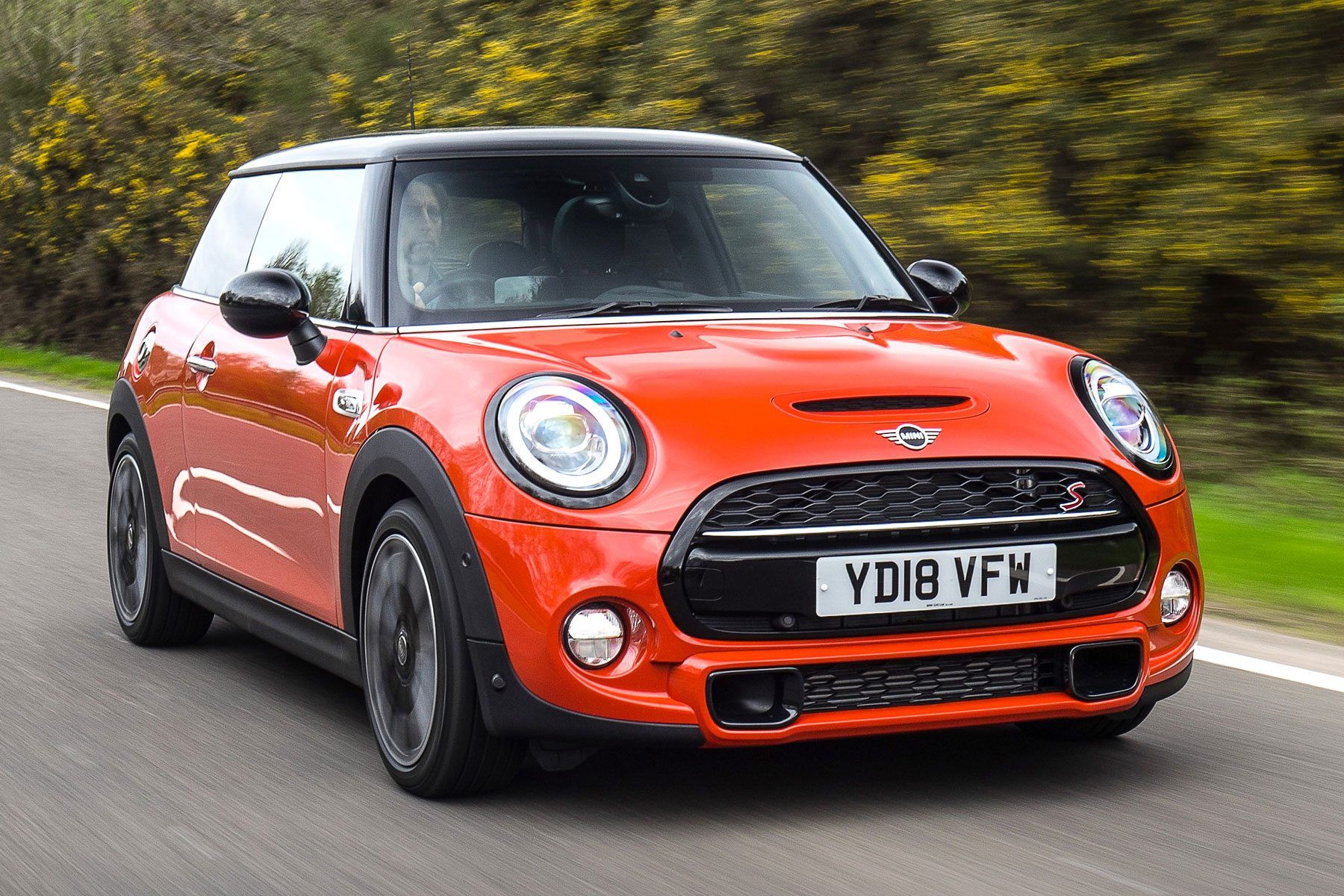 MINI Cooper
Sports cars don't only come in two-door coupe or roadster forms. The MINI Cooper shows that brilliant-handling cars can also be a retro-infused three-door hatchback. The MINI even adds to the sports car authenticity with its scarcity of rear-seat space and compact boot. If you drive mainly two-up, though – like you do in a sports car – this won't matter. And even in 1.5-litre Cooper guise, you still get ample performance, plus brilliant economy and the undeniable appeal of group 19 insurance. No sports car offers such cheap car insurance, explaining why the MINI is such a familiar sight.
Cupra Formentor
Perhaps you prefer your sports car reinterpreted as an athletic crossover SUV? Enter the Cupra Formentor, a novel and pleasingly different style of car that is much more exciting than your regular common-or-garden SUV. You can get it in high-power form with over 300hp, or as a plug-in hybrid, but the entry-level 1.5-litre turbo offers the most appealing insurance group ratings, starting from 19. And don't sniff at the 1.5-litre engine, because it's a punchy thing with a throbby, turbo-assisted nature. The Formentor also handles really well, with a decidedly sporty focus, while the cool appearance will impress onlookers.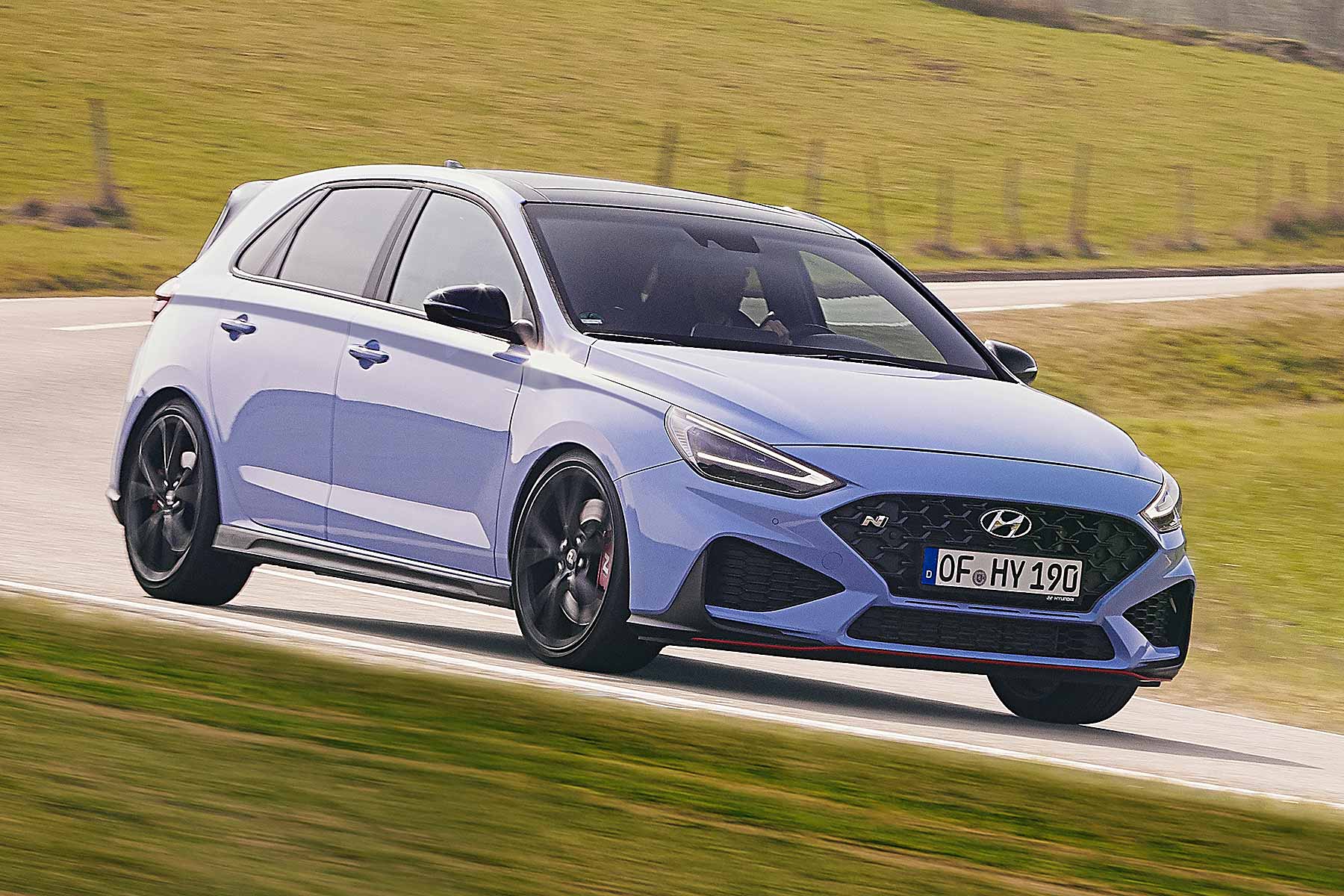 Hyundai i30 N
Now we're talking. There's nothing subtle about the Hyundai i30 N, from its divine Performance Blue paint option, to its red stripes – oh, and its huge alloy wheels and drainpipe-like exhausts. They make a crackle-pop racket if you engage Sport mode, and the suspension locks down into filling-rattling stiffness: just the job for a trackday (with dinner plate-sized brakes to match). With 280hp from its free-revving 2.0-litre turbo, it's not messing about, while a surprisingly accommodating group 26 insurance rating means you won't pay through the nose to keep it on the road. We even hear Hyundai's five-year, unlimited-mileage warranty remains valid even if you're a trackday regular…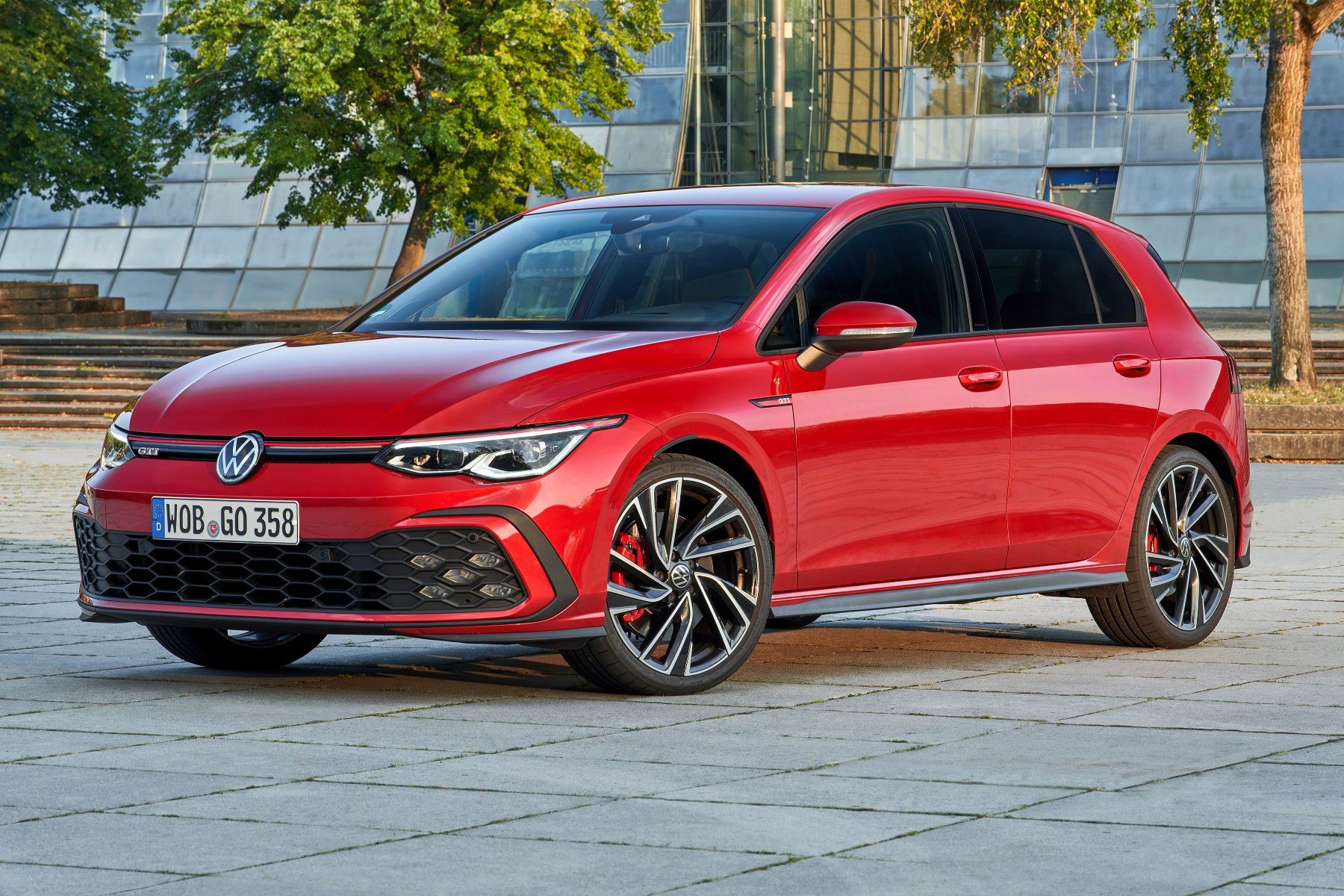 Volkswagen Golf GTI
The original hot hatch is now offered in fully-focused Mk8 guise. The latest Volkswagen Golf GTI is a more aggressive machine than any of its predecessors, with stiff suspension giving a ride quality that leaves you in no doubt as to what's below. On a trackday (or the Nurburgring), it makes perfect sense; there are occasions on public roads where it's all a bit too much. And that's before you start investigating Clubsport iterations, which are firmer still. It leaves you in no doubt it's a sports car hidden in a hot hatch bodyshell. The surprise will therefore come when you discover it falls into an affordable group 28 insurance rating. That's far lower than the Audi TT with which it shares an engine.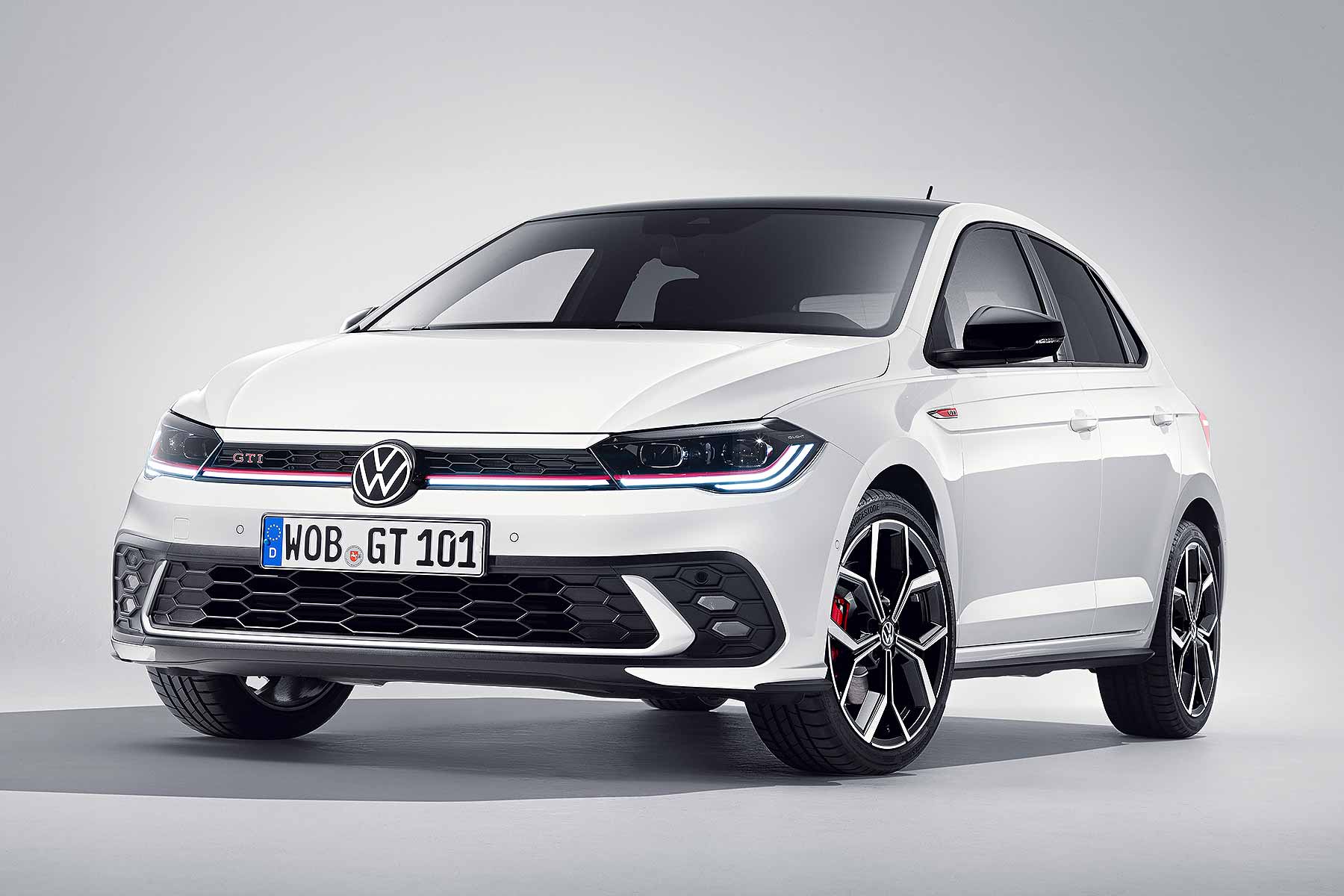 Volkswagen Polo GTI
The Volkswagen Golf GTI is a pretty expensive machine these days. It's not as small as it once was, either, while some are not keen on the tech-centric approach of the latest Golf 8 interior. Factor in the aggressive suspension approach and some may wish for a car more like the Golf GTI of old. The Polo GTI is that car. It isn't as stiff and certainly isn't as edgy, striking a better real-world balance, in our opinion. It still has all the traditional GTI authenticity though, with lots of red stripes and red-accented badges. It's a supermini that actually shares the 2.0-litre engine from the Golf GTI, here producing a more-than-adequate 207hp. With a standard DSG auto gearbox, it's the real deal – and also undercuts the Golf GTI in terms of insurance, with a group 27 rating.
Why are sports cars expensive to insure?
Sports cars are expensive to insure because they are focused on all the things car insurers don't like: speedy and enthusiastic driving, high-powered engines, thief-appealing bodywork, spoilers, alloy wheels and more. They're hardly subtle in their approach and are the centre of attention wherever they go. Given all this, it's perhaps a surprise that our top 10 cars here are as cheap to insure as they actually are.
Do open-top sports cars cost more to insure than coupes?
It's a simple fact of life: soft-top cars are more expensive to insure than hard-tops. This is because the canvas roofs are less theft-resistant, and are easier to break into even if criminals don't take something sharp to the roof. Car insurers also factor in the possibility that owners may park them up with the roof down, making them even more of a magnet for undesirables. The Mazda MX-5 illustrates this well: the hard-top RF version has a group 25 insurance rating, while the soft-top model using the same engine falls into the higher group 27.
Are V8 sports cars expensive to insure?
Yes, V8 sports cars are very expensive to insure. If you're looking at something like a Bentley, McLaren or Mercedes-AMG, you'll be facing group 50 insurance and all the eye-watering costs that come with it. As high-capacity V8s fade away from more mainstream cars, it means those seeking that charismatic burble will have to pay through the nose. Unless, that is, they choose a Ford Mustang. This still drops into group 43 insurance for the V8 GT model. OK, it's still hardly the cheapest sports car to insure, but it's certainly not the most expensive. Get one while you can.
More car insurance guides