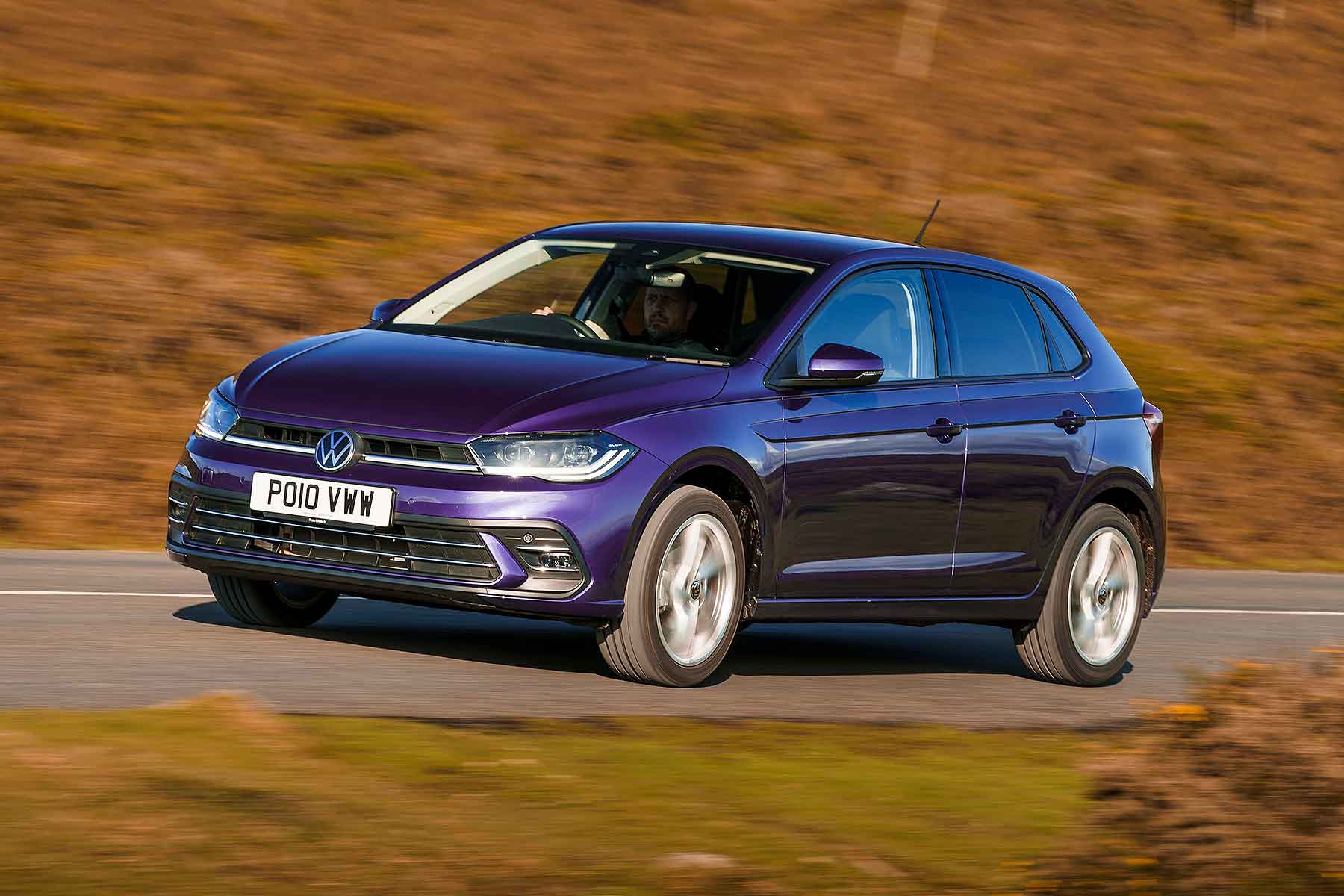 The cost of car insurance is one of the most worrying aspects of a new driver's first year on the road. The initial idle search for the cost of a year's car insurance can be enough to startle some into giving up on the idea of motoring for good, so eye-watering can the quotes be.
It gets easier after the first year, provided you drive carefully and build up a no-claims bonus. But car insurance remains a real barrier for new drivers. The best way to tackle it? By choosing one of the cheapest cars to insure.
By picking carefully, new drivers can select a new car that won't only be affordable in terms of monthly payments, but will also take the sting out of that first car insurance premium.
Better still, these competitive car insurance advantages will continue into subsequent years. Car insurance can be painful; these 10 cars will help ease the agony.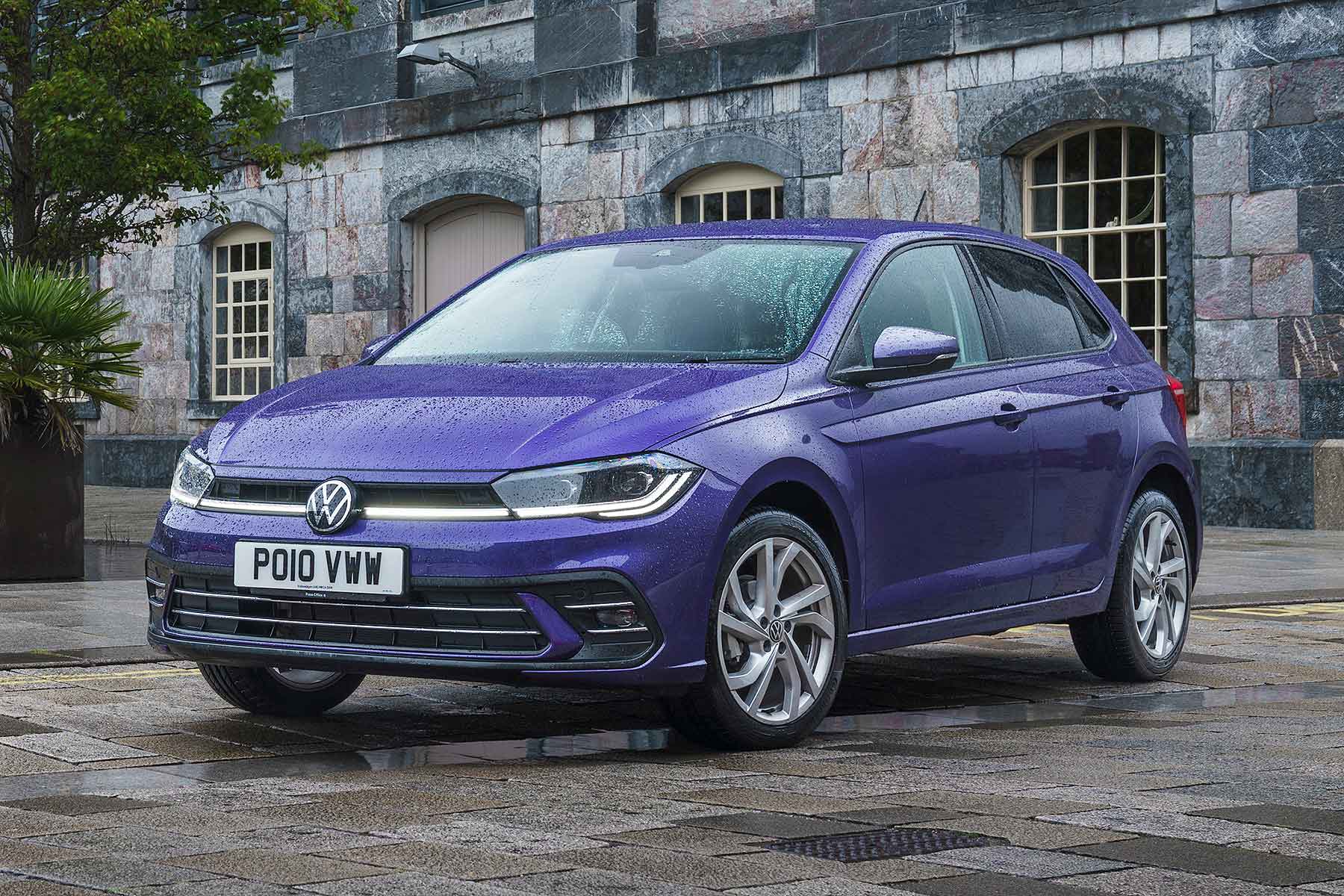 Volkswagen Polo
An archetypal great first car choice, the Volkswagen Polo is the sort of hatchback every parent wants to buy for their children (remember the classic TV ad?). Its safe and secure nature is obviously one reason why: there are few more straightforward small cars to drive. Youngsters will also like the enhanced styling of the latest Polo, with a recent facelift bringing bold new lights and improved infotainment tech inside. Then there's the sheer affordability delivered by insurance ratings that start from group 3. Add in things like a good haul of standard safety assist features (to help new drivers avoid accidents in the first place) and it's easy to understand the Polo's appeal as a first car.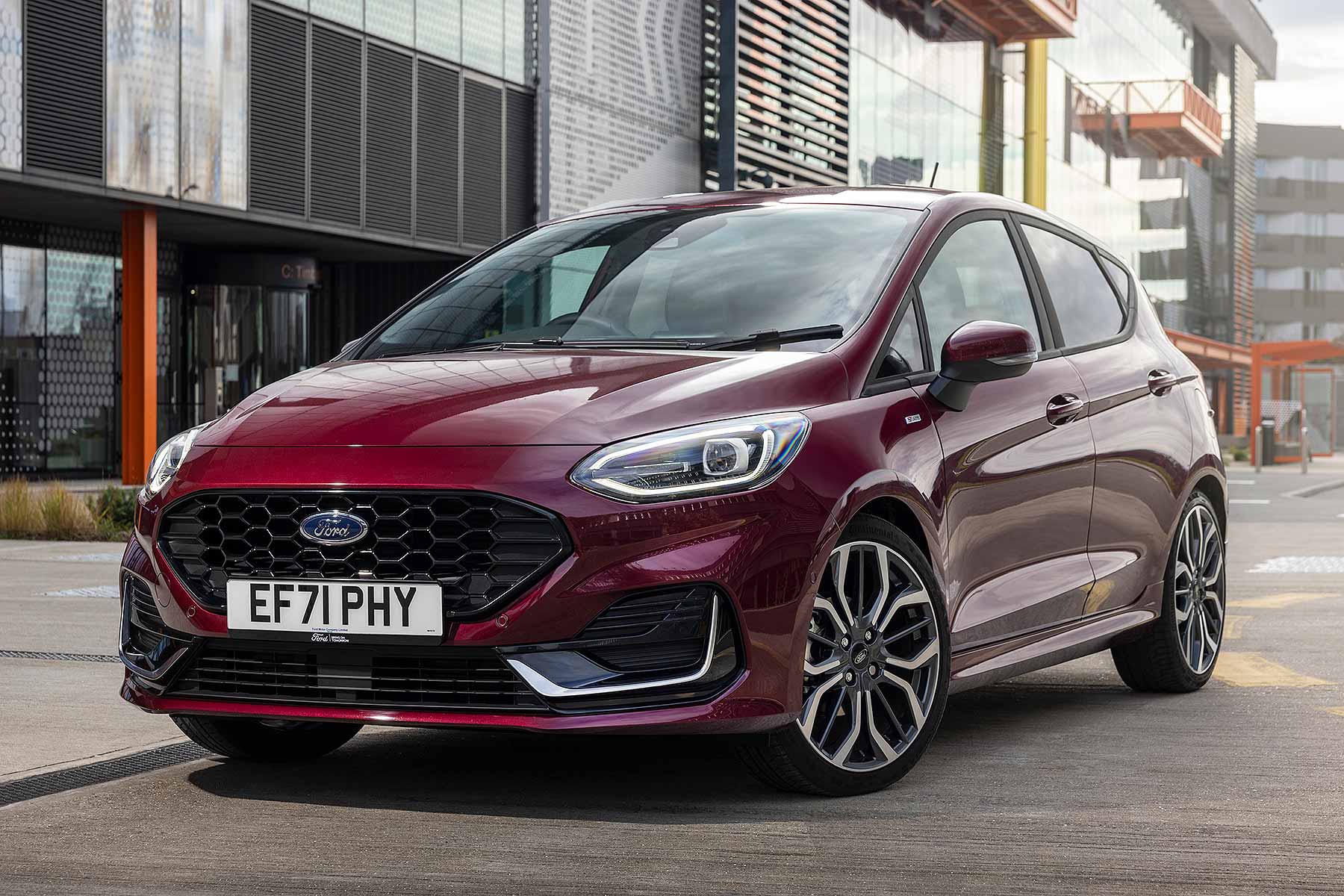 Ford Fiesta
The Ford Fiesta is another long-running and popular choice for new drivers. It has been around since the 1970s, and regularly been a British best-seller throughout the decades. It's a safe choice as an easy-to-drive car that won't create any headaches. Ford has even facelifted it for 2022, with a more modern design for the front end and better touchscreen infotainment tech. The cheapest Fiesta is the 1.1-litre Vi-TCT Trend. This uses an 85hp non-turbo petrol engine for just enough power without the sort of performance that will worry car insurers. Reflecting its slightly sprightlier nature, it won't be quite as cheap to insure as the Polo, but group 7 is still competitive.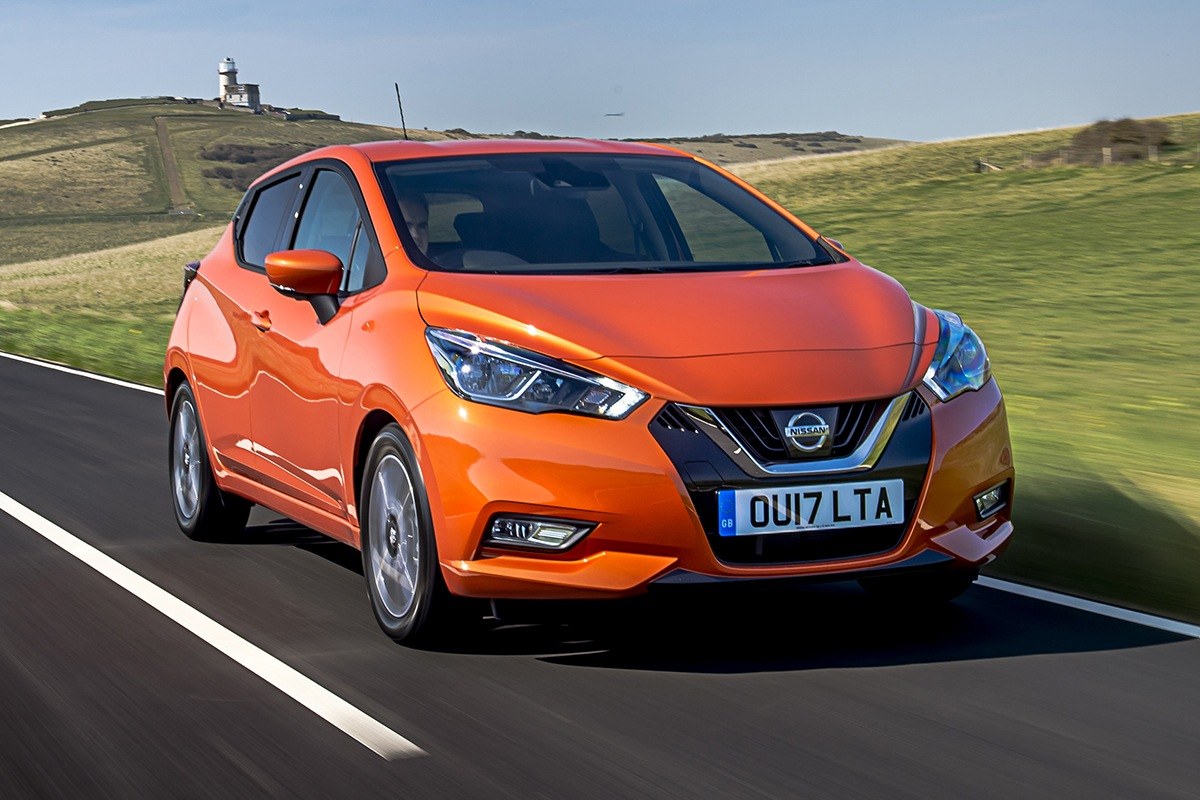 Nissan Micra
If you're a new driver who fancies a little more power than the typical first car, look no further than the Nissan Micra. It's available with a 92hp 1.0-litre turbocharged engine, and across several grades that pack in plenty of equipment. There is even an optional Bose surround-sound system with speakers built into the seat headrests. Although group 8 car insurance isn't the cheapest, it's still affordable for a car with more spirit than most new drivers will enjoy. Luckily, Nissan also fits a good amount of safety assistance tech, to help keep novice drivers safe and avoid accidents.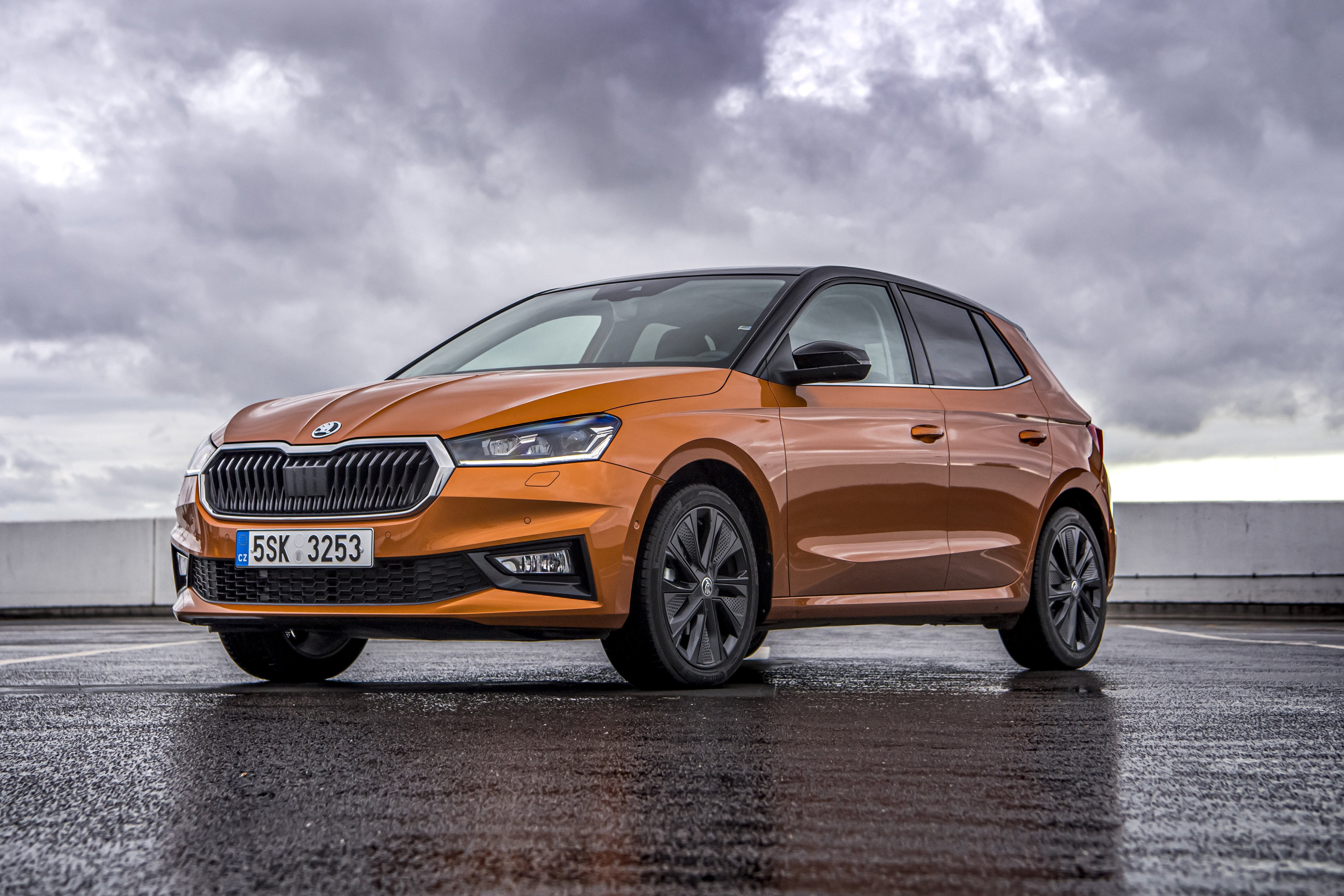 Skoda Fabia
The latest Skoda Fabia is one of the largest supermini-sized cars on sale. This model has grown versus previous versions, liberating more legroom in the rear, so new drivers won't have to move their seat forward to accommodate their friends in the back. It's a top choice for those first long-distance jaunts to the seaside as well, courtesy of a Volkswagen-Golf-sized boot. And while the entry-level 1.0-litre engine won't set any speed records, it will prove fuel-efficient, and deliver cheap car insurance thanks to a group 2 rating. There's also a higher-grade version with a bit more equipment, but even this still boasts a group 3 insurance rating.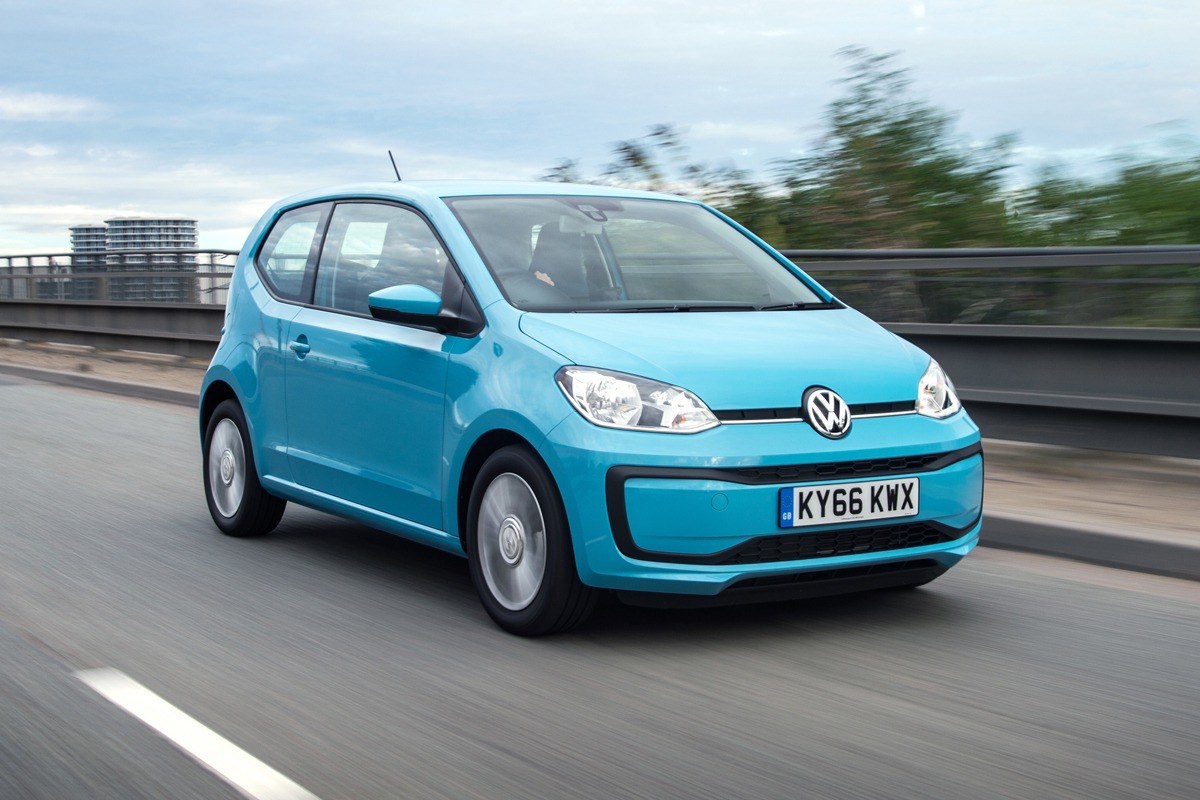 Volkswagen Up
The Volkswagen Up is a smaller city-car alternative to the Polo supermini. You can get it in both three-door and five-door guises, with both versions offering a surprising amount of interior space, given the Up's compact 3.6-metre overall length. Thank clever packaging for that, plus the use of small 1.0-litre three-cylinder engines that come in either 65hp or 80hp forms. The low-power choice has a group 2 car insurance rating, while the more powerful alternative raises it to group 3. Either will therefore prove to be among the cheapest cars to insure for new drivers. The little Up is more affordable to buy than a Polo, too.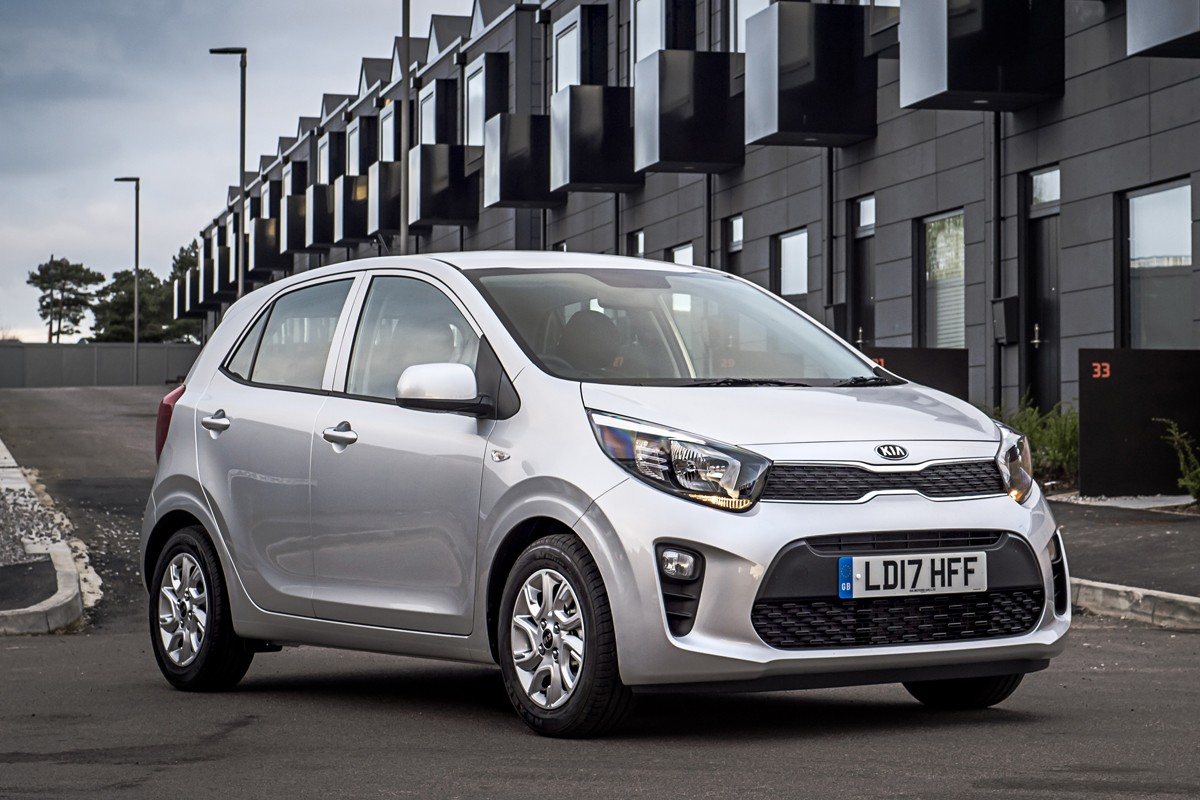 Kia Picanto
The cute and charming Kia Picanto is a great choice for new motorists seeking an accessible and affordable car. Prices start from less than £12,000, and you can get a well-equipped version for well under £15,000. Choose the base 1.0-litre petrol engine and car insurance from a lowly group 2 will be yours. Kia has further draws for new drivers, too, such as its seven-year, 100,000-mile warranty on new cars. The Picanto can serve as a first car hand-me-down for all the kids, safe in the knowledge that in the rare instance of anything going wrong, Kia will cover any repair costs for free.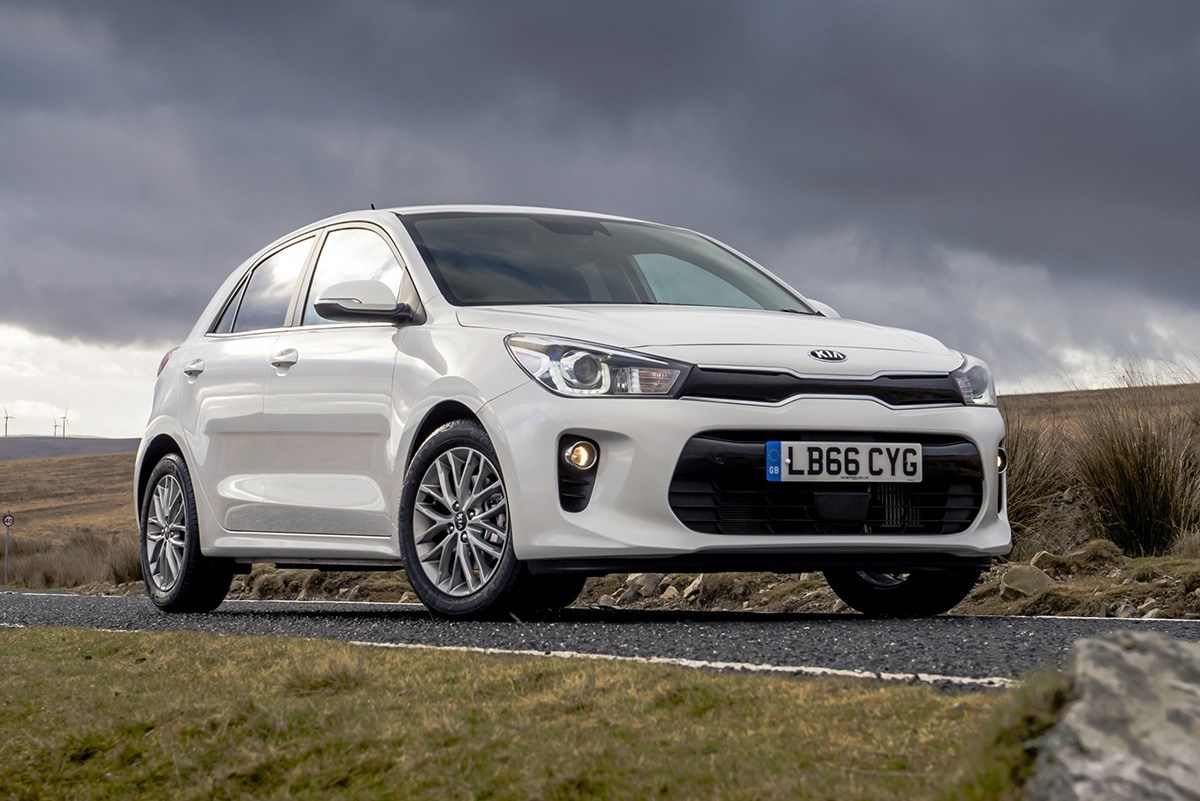 Kia Rio
Perhaps you are a new driver who needs a little more space than that offered by the five-door Kia Picanto, but still likes the idea of an award-winning seven-year warranty? Enter the Kia Rio: it is the Picanto's larger supermini-sized sister car, with five doors, a bigger boot and a bit more comfort in the rear seats. It has a more grown-up appearance, while the interior has the feel of a larger car (with good levels of standard equipment even in the base version). Impressively, Kia has still managed to keep car insurance ratings in check, with the cheapest Rio starting from a competitive group 4.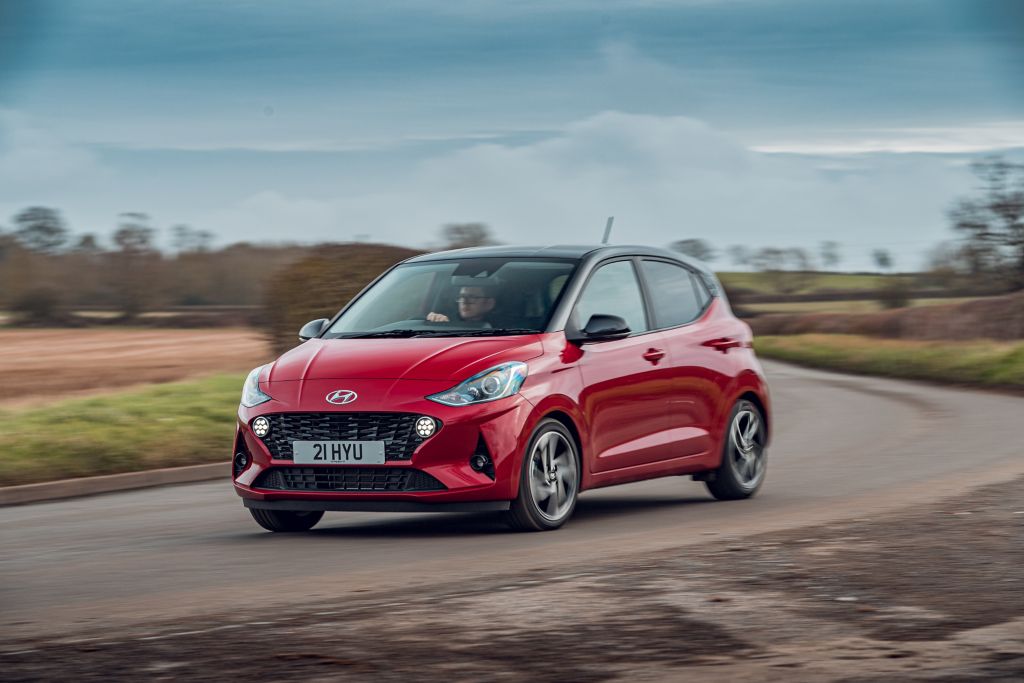 Hyundai i10
Hyundai's alternative to the Kia Picanto is the i10, the smallest car in its line-up. Again, it looks cute, with several neat styling packs as you move up through the range. We like the interior too, which has an SUV feel to its design and layout, giving new drivers a bit more confidence behind the wheel. It's fairly competitive in terms of car insurance, with ratings starting from group 5. And while Hyundai's new-car warranty is a little shorter than that offered by Kia, the five years of coverage is not capped by any mileage limit. Even if you drive tens of thousands of miles a year, Hyundai will still fix your i10 for free if it goes wrong in the next half-decade.
Renault Captur
SUVs are the in-demand car of the moment. New drivers might think they're out of bounds, due to more prohibitive car insurance costs than a regular supermini or city car. However, the Renault Captur proves that doesn't have to be the case. This fashionable and feelgood car has insurance ratings from just group 7 – not bad for a car that boasts a fuel-sipping 1.0-litre TCe turbo engine and a confident, high-riding stance. It's a delight to drive and the latest models boast a good haul of standard equipment even in entry-level grade. Good retained values help keep PCP finance payments in check, too.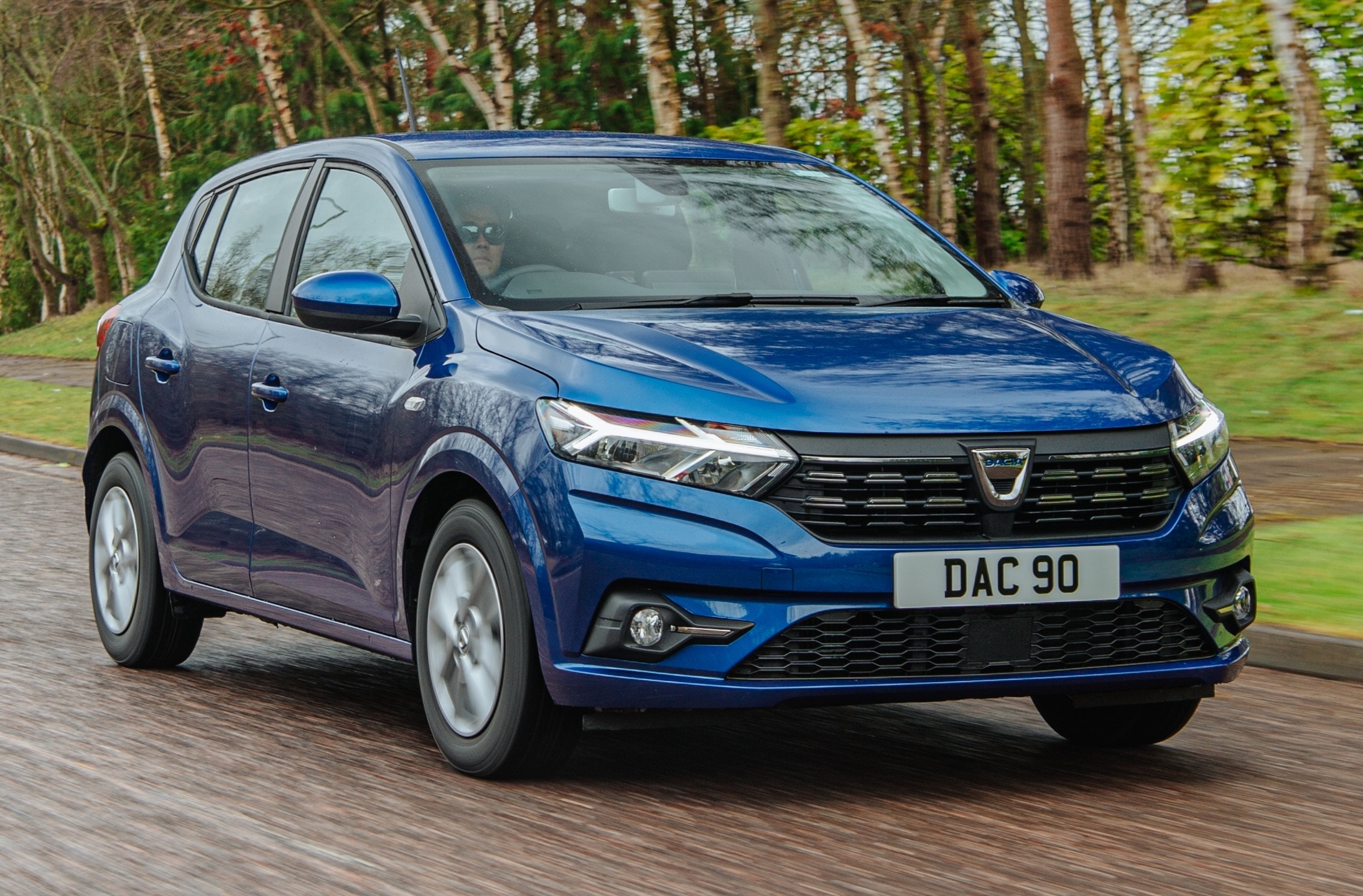 Dacia Sandero
The Dacia Sandero has long been famous for being the cheapest new car in the UK. These days, it isn't quite as cheap as it once was – starting prices from under £7,000 are long gone – but it's still easily the most affordable supermini-sized five-door you can buy; the lead-in model is more than £5,000 cheaper than a Ford Fiesta. These days, even the basic Sandero comes with a 1.0-litre turbo engine, for easygoing performance and good fuel economy, and although the resultant group 8 car insurance rating isn't the most competitive here, it's still affordable. Don't forget that you'll be saving a fortune in monthly PCP payments to offset this as well.
Why is car insurance so expensive for new drivers?
Statistics sadly prove that new drivers are the highest-risk motorists on the road. Some young drivers may insist they are safer than many more experienced motorists, but car insurance claims data paints a different picture. This means that new drivers inevitably have to suffer the expense of lofty premiums, particularly if they choose a car with a high insurance group rating. The rule of thumb is always to pick a car in a single-figure insurance group…
How can new drivers cut the cost of car insurance?
A really good way for new drivers to cut the cost of car insurance is to consider a telematics-based premium. This involves fitting a 'black box' inside the car, which is connected to the cloud and helps track when, where and how motorists are driving. It rewards those who avoid driving at night, and keep their speed in check. It also means that new drivers who are smooth and careful will pay less for car insurance than more erratic drivers.
How important is building up a no-claims bonus for new drivers?
Building a no-claims bonus is essential for a new driver. It shows car insurers that they are careful and rewards them with significant savings ‒ even after the first year of not claiming, a 30 percent discount is earned. With every year of driving safely, the no-claims discount improves further, and it makes a huge difference to the affordability of car insurance. It also encourages new drivers to be safe and avoid accidents.
More car insurance guides