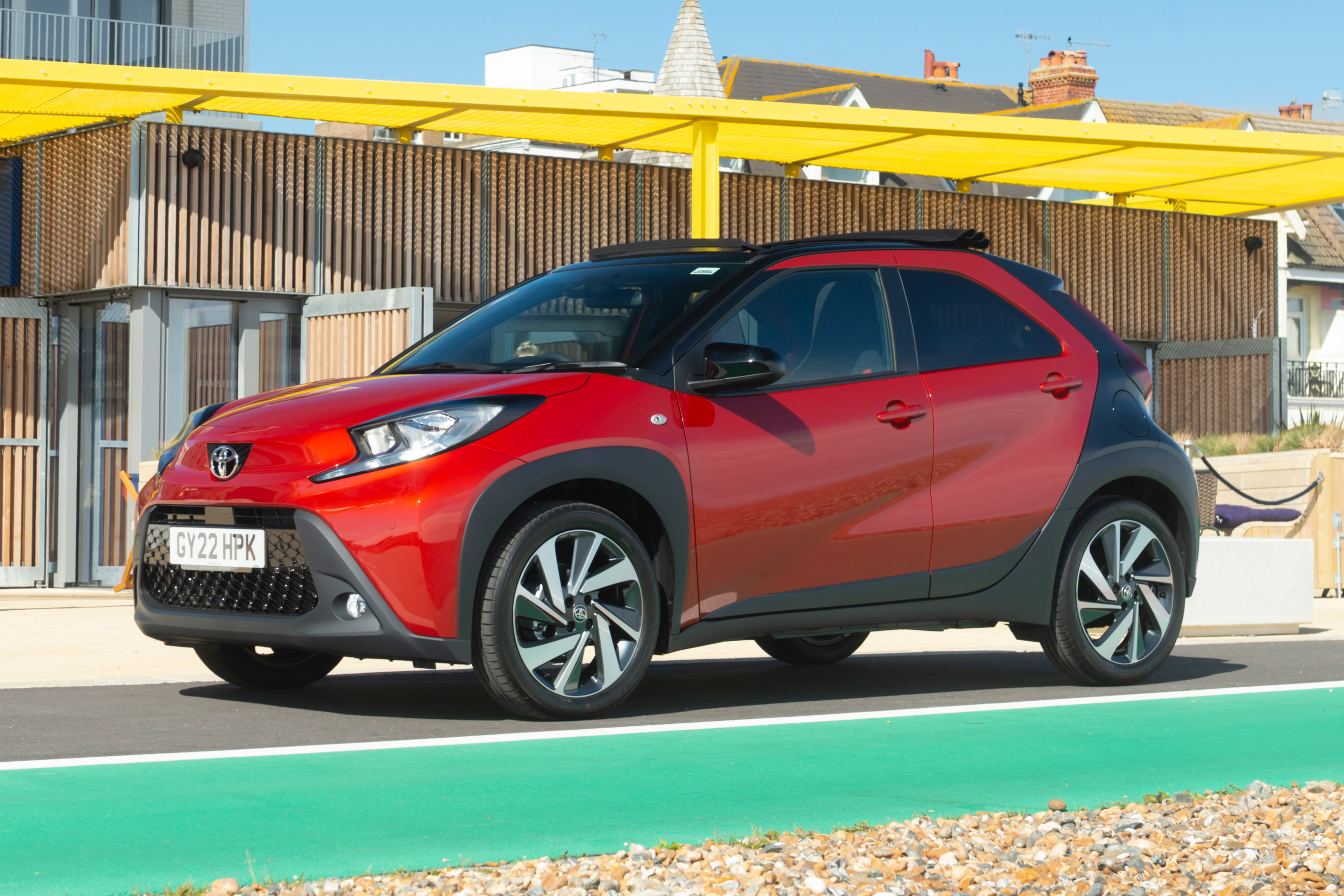 SUVs are the most in-demand new cars in Britain right now. They are represented in all sectors of new car – if a car brand doesn't have an SUV, it's missing out on a thriving section of the new car market. 
That's why so many manufacturers are offering SUVs of all shapes and sizes. It's bringing new people into the sector all the time – with some quickly discovering that SUVs can, unfortunately, be more expensive to insure than the family-sized hatchback they're used to.
It doesn't have to be like this, though. There are some SUVs that are just as cheap to insure as a regular car – these are the SUVs that won't see your motoring costs skyrocket if you make the switch. 
Here, we aim to prove that SUV car insurance doesn't need to be daunting, by picking out 10 of the cheapest SUVs to insure right now.

Looking for the latest used car price information in the UK?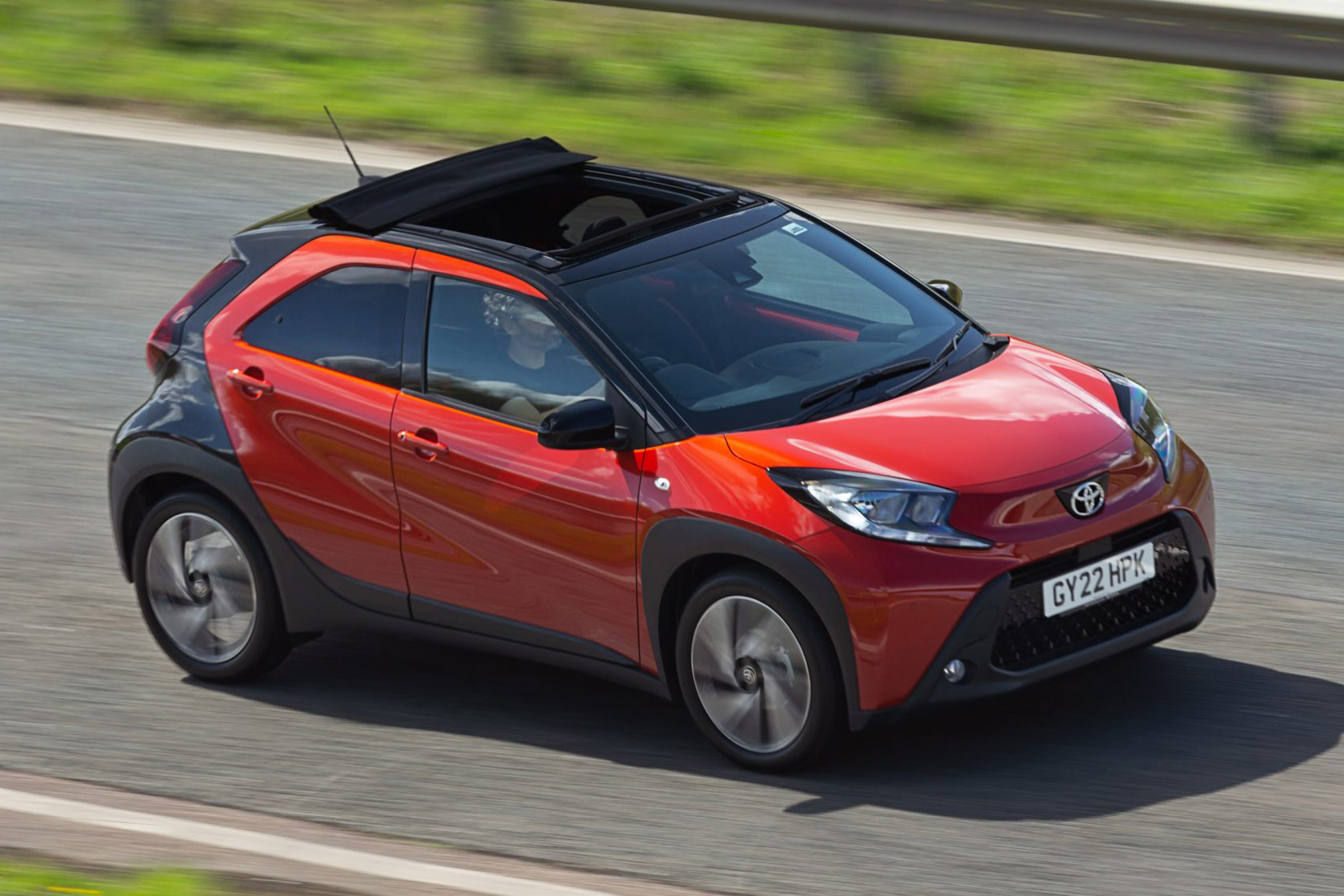 Toyota Aygo X
The Toyota Aygo X is an entirely new type of SUV. It's a car that's evolved from the long-running Aygo city car: in reinventing it, Toyota has given it a chunky, high-riding stance that's very much on trend and likely to draw in younger buyers. It's not as compact as it once was, but still smaller than a regular supermini, while the high seating position and big wheels give a very confident feel around town. It's capable out of town too, thanks to a willing (yet economical) 1.0-litre engine, while onlookers will certainly think it looks the part. Prices start from under £15,000 and insurance groups begin from a lowly group 5, making it a super-cheap car to run, and probably the cheapest SUV to insure right now. We love it.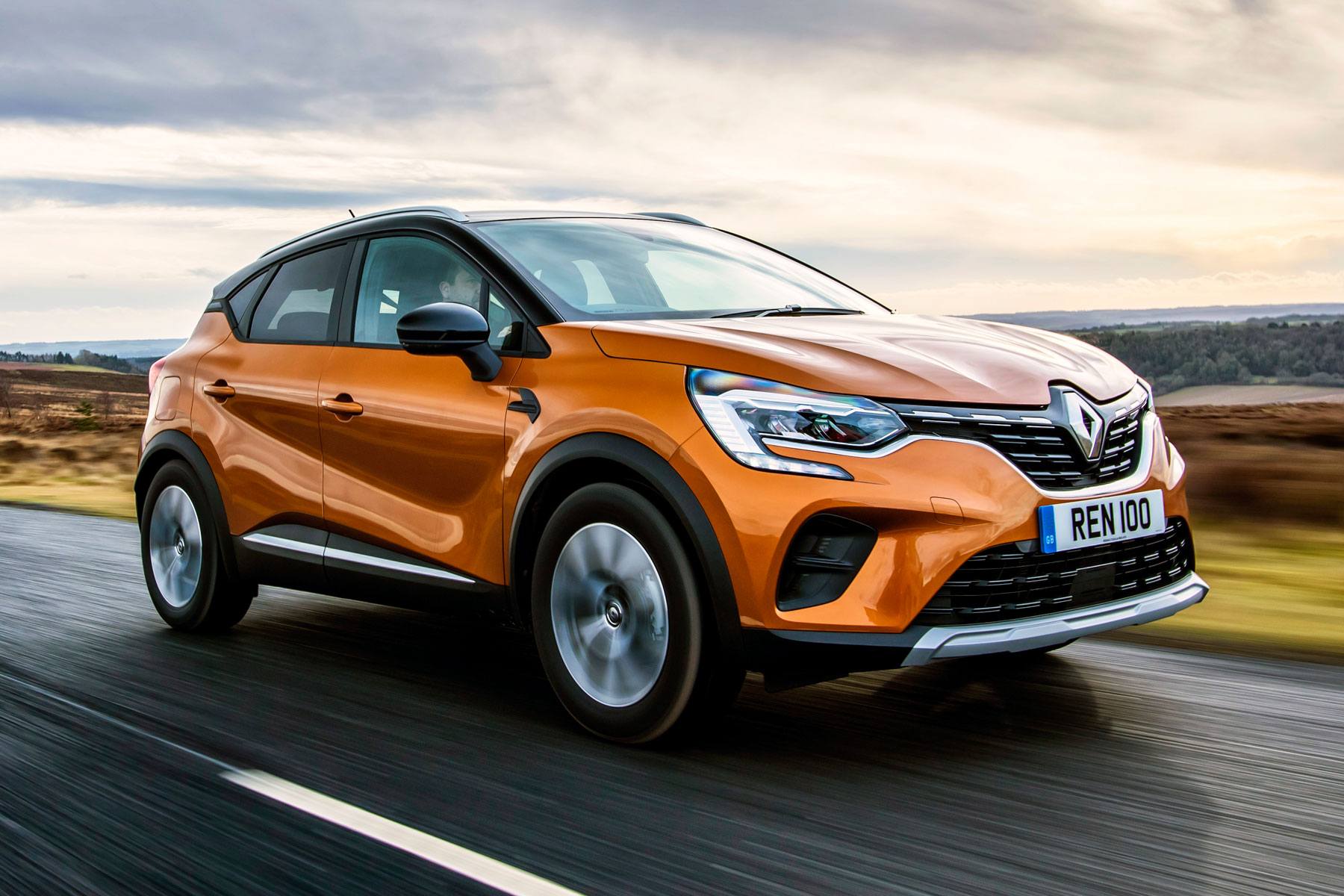 Renault Captur
The Renault Captur is a small SUV – one that's derived, like many of its rivals, from a five-door supermini. In this case, it's the Clio, and that's not a bad place to start, for the latest Clio is a very well resolved model that's long proven rightly popular amongst British buyers. The Capur adds even more expressive body sculpting and, inside, a roomier and more practical interior. There's extra headroom for passengers, those in the rear enjoy more legroom, and the boot is even bigger. It uses the same 1.0-litre TCe 90 engine as the Clio, and as this is a motor with ample pulling power combined with decent fuel economy, that's no bad thing. And with this core engine, the Captur boasts a group 7 insurance rating, making it the cheapest small SUV to insure.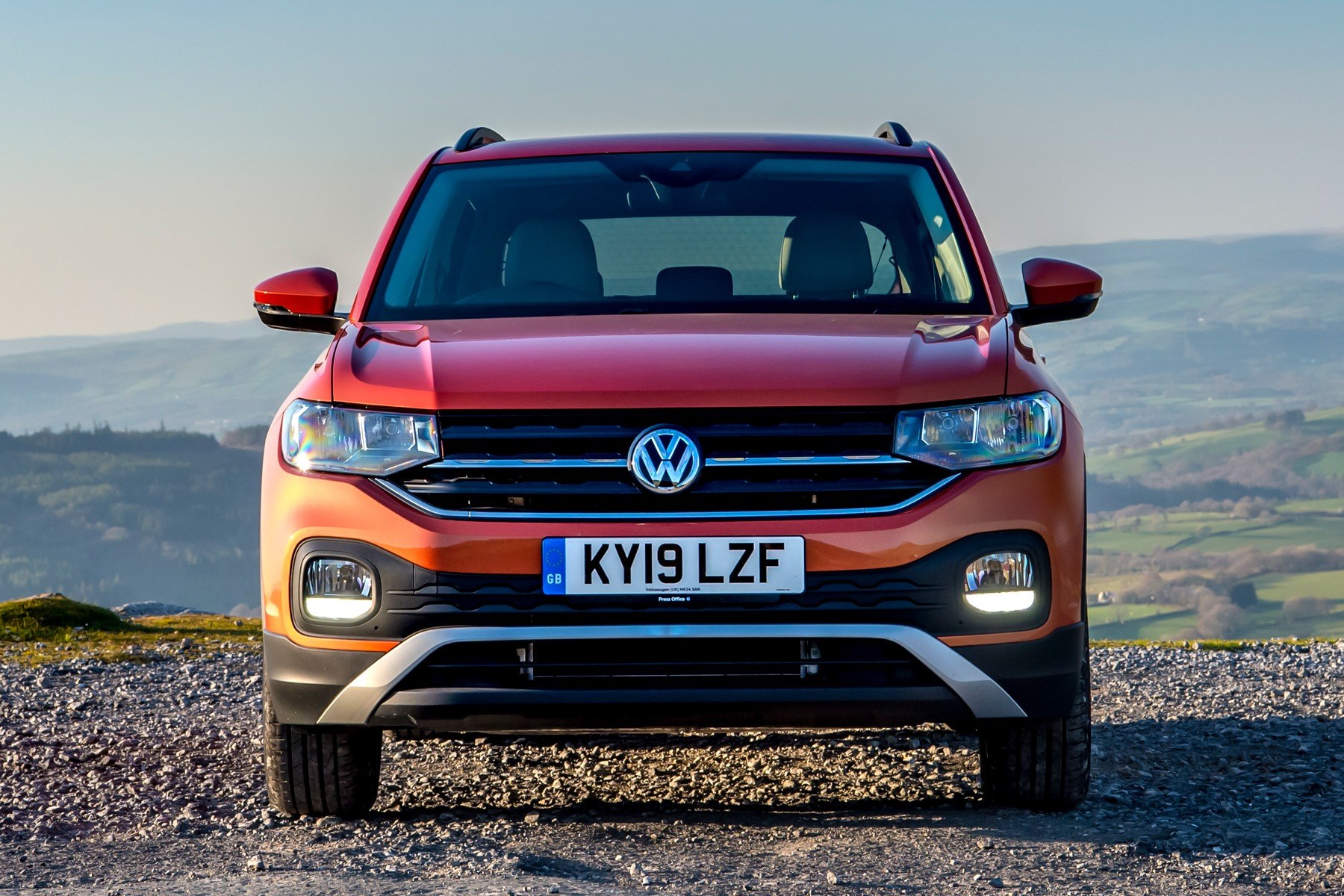 Volkswagen T-Cross
Volkswagen has an extremely comprehensive line-up of SUVs. The smallest and most affordable is the T-Cross, a model derived from the popular and very well-rounded Polo. Pick the 95hp 1.0-litre TSI engine – and you should, as it's the best engine in the line-up – and competitive insurance ratings will be yours: it starts from group 8. The T-Cross is roomier and more practical than a Polo, with a large and well-shaped boot. Occupants also like the light and airy cabin, which has a great view out. Equipment levels are surprisingly decent too, even on the entry-level version.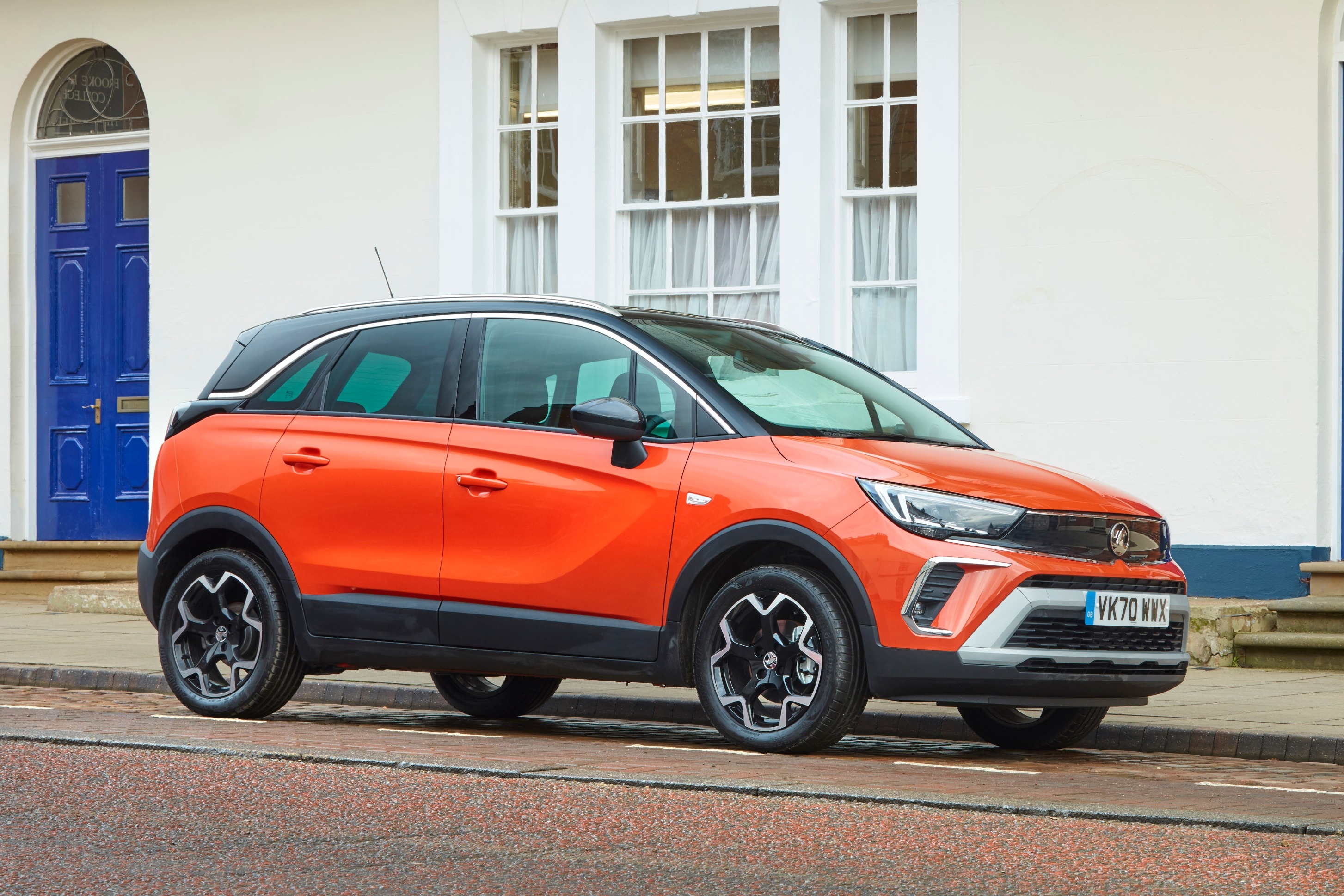 Vauxhall Crossland
Vauxhall sells two small SUVs - the style-conscious Mokka and the more practical Crossland. Since a mid-life facelift (where the name switched from Crossland X to plain old Crossland), the five-door Vauxhall isn't a bad looking car, and tweaks to the interior help make it feel more upmarket. And it does treat passengers well, with a flexible rear seat, while the boot is larger and better-shaped than the Mokka. Buyers who pick the 1.2-litre turbo engine will benefit from insurance ratings starting from group 9, making it a more affordable car to insure than the pricier Mokka.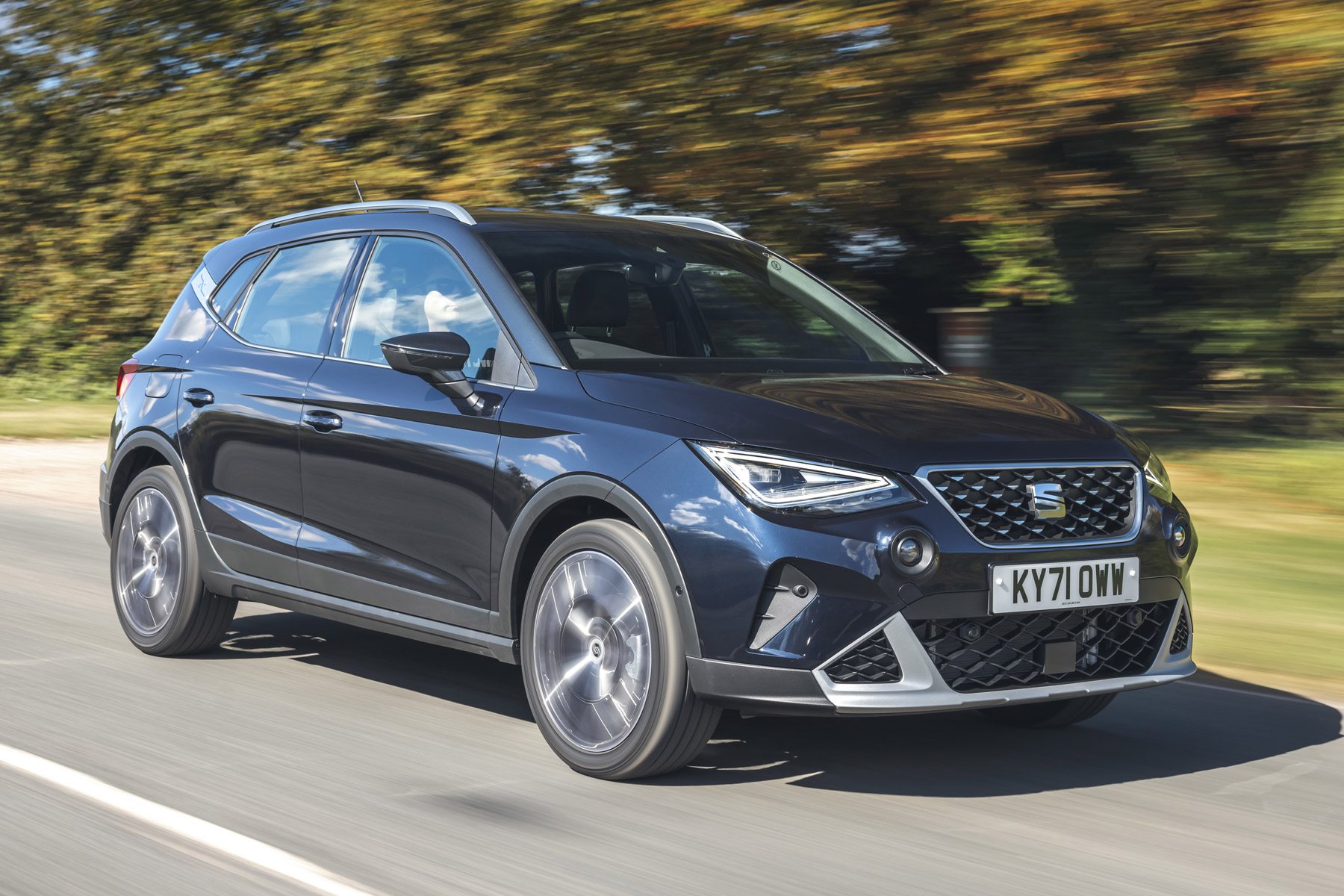 Seat Arona
The smallest of Seat's three-model SUV line-up, the Arona has recently benefitted from a mid-life facelift. Styling has been tidied up and Seat's given it stylish new badges on the bootlid. Inside, the interior has been lifted with a redesigned dashboard that improves the touchscreen infotainment tech. More practical than the Ibiza supermini it's derived from, the Arona also looks more assertive. It has a strong range of engines too, with our favourite being the entry-level 1.0-litre turbo three-cylinder. It's effective, good on fuel and, thanks to a group 9 insurance rating, affordable to insure too.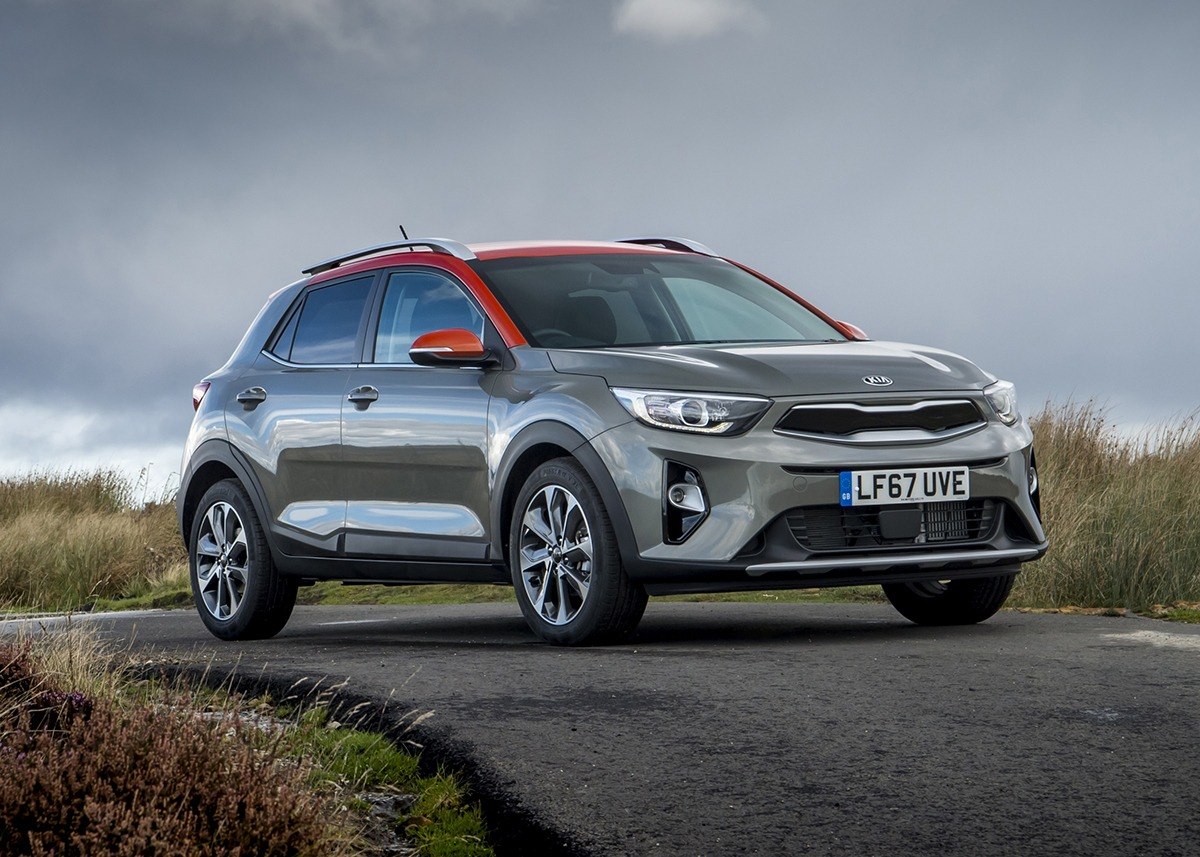 Kia Stonic
The Kia Stonic is a more fashionable small SUV alternative to the Rio five-door supermini it's derived from. It has a sporty stance and we like the gently flared rear wheelarches. Buyers can also choose from a series of contrast colour packs. The higher-riding setup makes it feel more commanding to sit in, and nimble handling gives fun engagement behind the wheel. Despite all this, it won't cost a fortune to insure, thanks to ratings that start from group 9. The comprehensive Kia seven-year, 100,000-mile warranty is a key extra draw, too – no direct rival can match it.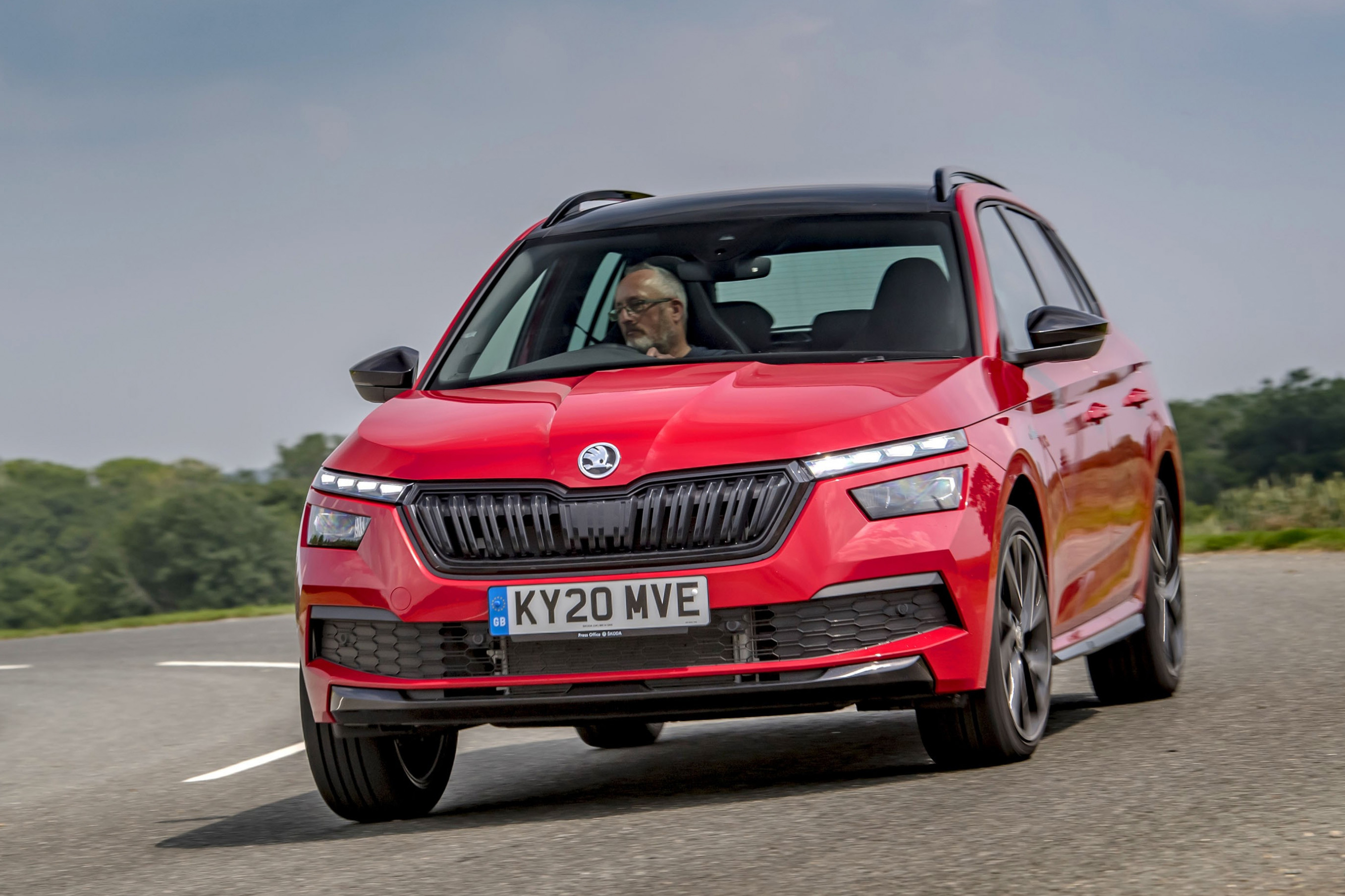 Skoda Kamiq
All of Skoda's family-focused SUVs are roomy and practical, even the entry-level Kamiq. The firm's expertise in crafting super-usable interiors is clearly evident, with the Kamiq proving to be one of the most passenger-friendly small SUVs on the market. Not only is the boot a very good size, it is also thoughtfully designed, with a shape that allows you to maximise the space on offer. Add in a fuel-efficient 1.0-litre turbo engine for an affordable and accessible all-rounder – and one that shouldn't cost a fortune to insure, thanks to insurance ratings that start from group 10.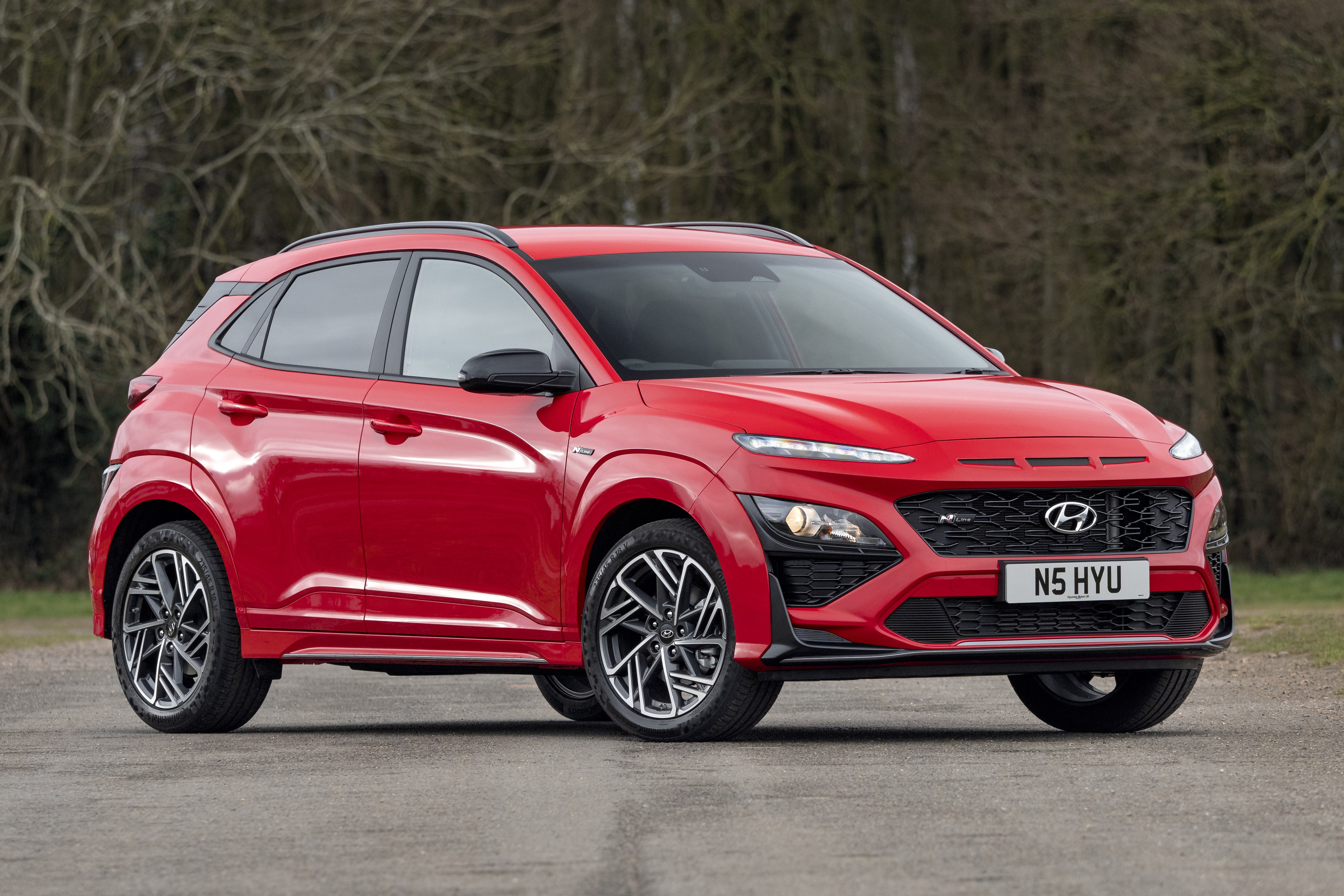 Hyundai Kona
The Hyundai Kona is one of the more fashion-conscious small SUVs. It has a bold, curvaceous appearance that's more athletically proportioned than more common or garden SUVs. It's also available in pure electric guise, but it's the regular model that will prove cheapest to insure, thanks to insurance ratings that start from group 10. A well equipped model even in entry-level grade, buyers are also drawn to the Kona because of its very comprehensive five-year new car warranty, which comes with no mileage limit. This underlines the expected robustness and reliability offered by the firm's smallest SUV.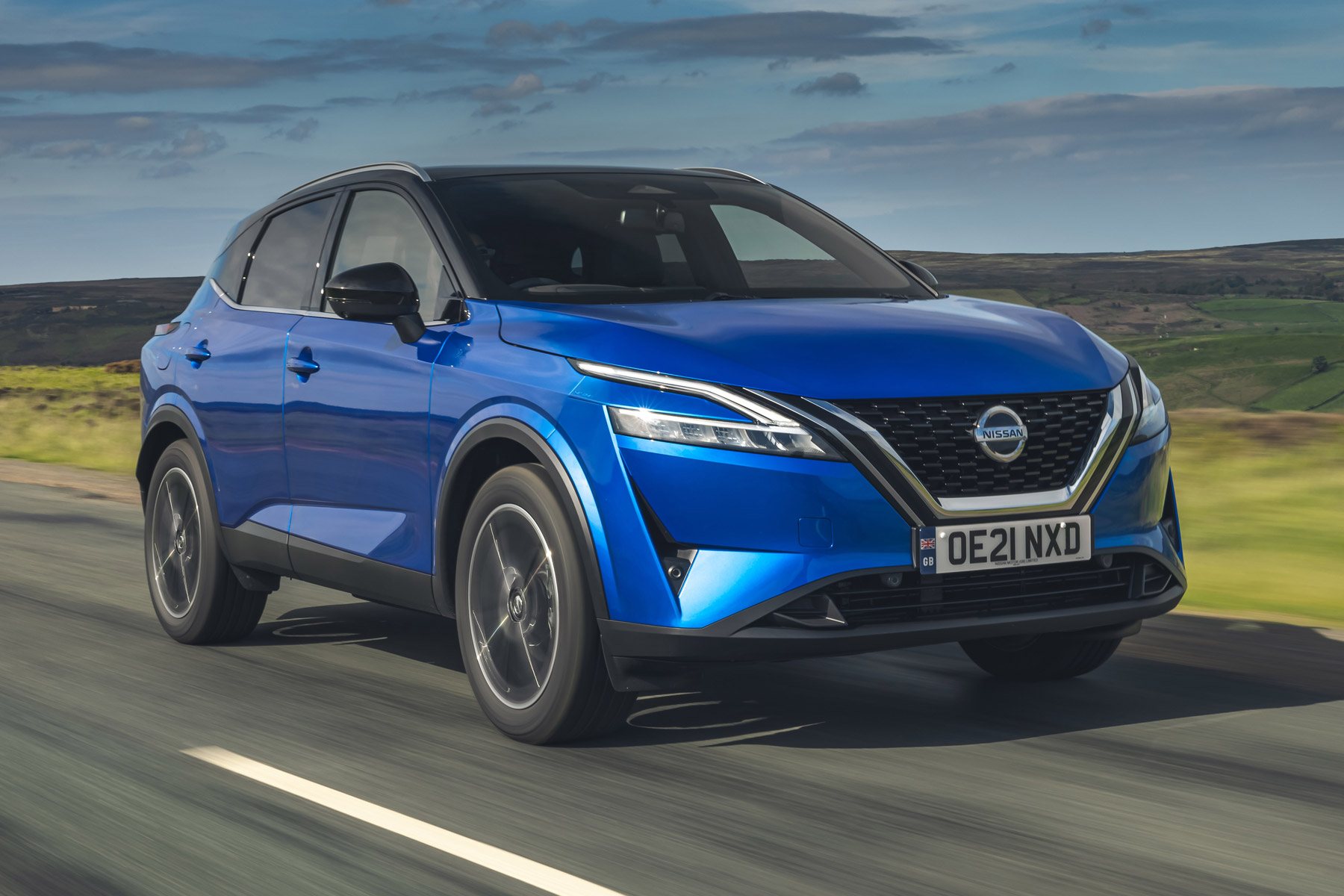 Nissan Qashqai
The Nissan Qashqai isn't just one of the cheapest SUVs to insure, it's also the roomiest and most practical of our rundown. That's because it's a compact SUV, which is longer, wider and taller than the small SUVs that feature heavily here. The engineers for the latest third-generation model really focused on practicality, with smart details such as rear doors that open to almost 90 degrees, aiding access. It has a more modern appearance and higher-quality interior too. All of which makes insurance ratings that start from an affordable group 11 a welcome surprise. There are enough pressures on the family budget these days: the Qashqai shouldn't add to them.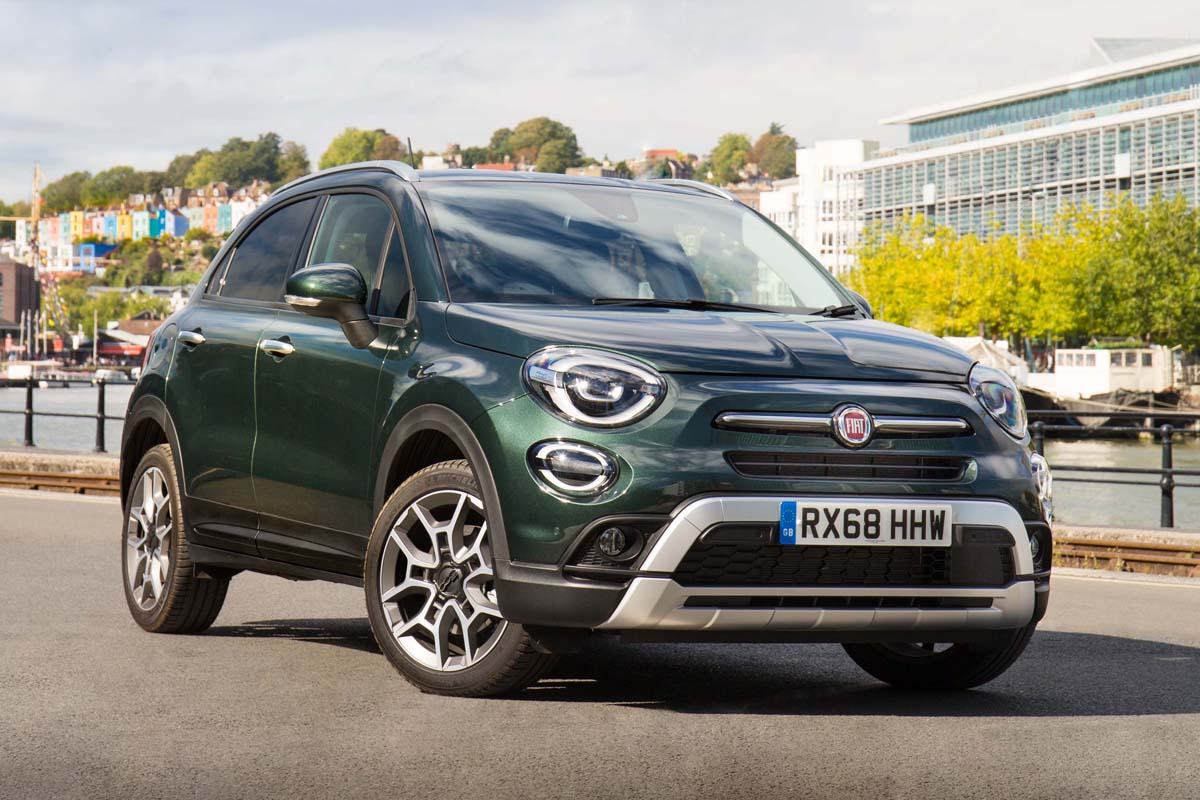 Fiat 500X
The 500X is Fiat's roomy small SUV alternative to the famous 500 city car. It has the same loveable styling cues, such as the big round headlights and curvaceous panels – but it also has five-door practicality and plentiful rear seat space. The boot isn't bad either, albeit with a slightly high load sill. We like the 500X's fun interior, which again references the retro-infused 500, and it's a well built car, with soft-touch plastics and fashionable upholstery. When equipped with Fiat's eager 1.0-litre turbo engine, the 500X boasts insurance ratings that start from group 11 – not bad for such a style-conscious small SUV.
Why do SUVs cost more to insure?
SUVs are more visually alluring cars than regular hatchbacks. They have a higher-riding appearance and often boast bigger wheels, chunkier wheelarches and all the stylish body addenda that turns so many heads. All this costs extra, and that's before you factor in the extra desirability to undesirables. SUVs inevitably cost that bit more to insure than normal cars - sometimes, car insurers even factor in the mild risk that owners may feel empowered to go green-laning, with all the potential for prangs that brings…
Can I get a family-sized SUV that's cheap to insure?
The cheapest SUVs to insure are generally smaller, cheaper SUVs derived from superminis. These build on the affordability of their donor cars with greater visual allure without breaking the bank. There are a few larger-car surprises when it comes to cheap SUV insurance costs though, and none more so than the Nissan Qashqai. Insurance groups for the latest model start from an extremely affordable 11, making it one of the cheapest SUVs to insure, full stop. That it is also family-sized and perfect for five-up trips to the coast is icing on the cake.
Are SUVs more desirable to car thieves?
Flashy premium-badge SUVs are very desirable to car thieves right now. They are hot property amongst the underground, with models such as Range Rovers and Audis targeted by criminals. If you own a more mainstream SUV, there's less reason to worry. They are mainstream metal these days - still desirable to car buyers, but less standout to car thieves. An SUV is the modern equivalent of the MPV, and car thieves generally won't be drawn to them either. You can buy with confidence, save in the knowledge your SUV is likely to remain safe and secure outside your house.
More car insurance guides