A quarter of a century has passed since the Jaguar XJ220 burst onto the scene at the British Motor Show. But thanks to a Bulgarian tuning company by the name of Overdrive AD, there is a new, updated version of Jag's finest supercar.
It takes an effort to remember it these days, but when the production version of the XJ220 was launched back in 1992, it was the fastest car in the world, a title it held until the legendary McLaren F1 came along a year later. This new version has therefore got quite a lot to live up to.
To bring the XJ220 up to date, the car has been given a new Akrapovic exhaust system and new, improved brakes. The engineers at Overdrive have also completely revised the car's 3.5-litre V6 engine but it is unclear just how much more powerful the new car is than the 542bhp original.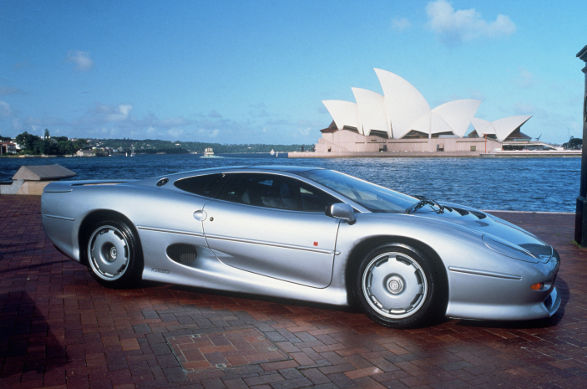 Back in 1992, the original XJ220 could hit 213mph.
What is especially astounding about the XJ220 is just how little it has aged. From almost every angle the big cat remains a sensational looking car, but that hasn't stopped Overdrive trying to improve the Jag's aesthetics.
Gone are the Rover 200-style rear lights fitted to the original car and in their place we find the taillights from the Ferrari 599. A marked improvement, you'd have to agree.
Overdrive have also given the car a 'chameleon' paint job which blends green, brown and gold finishes. On paper this sounds hideous, but in the metal we think it looks fantastic.
And on the inside, Overdrive have brought the XJ220 bang up-to-date with lashings of carbon fibre, leather and alcantara seats and a new stereo.
Tinkering with classic cars can be a perilous business. It's fine if you get it right, but in the (altogether more likely) event that you make a complete hash of it, you haven't just built a rubbish car, you've tarnished the reputation of a classic.
Happily, we think Overdrive have got the XJ220 spot on.
---
---
Also of interest...