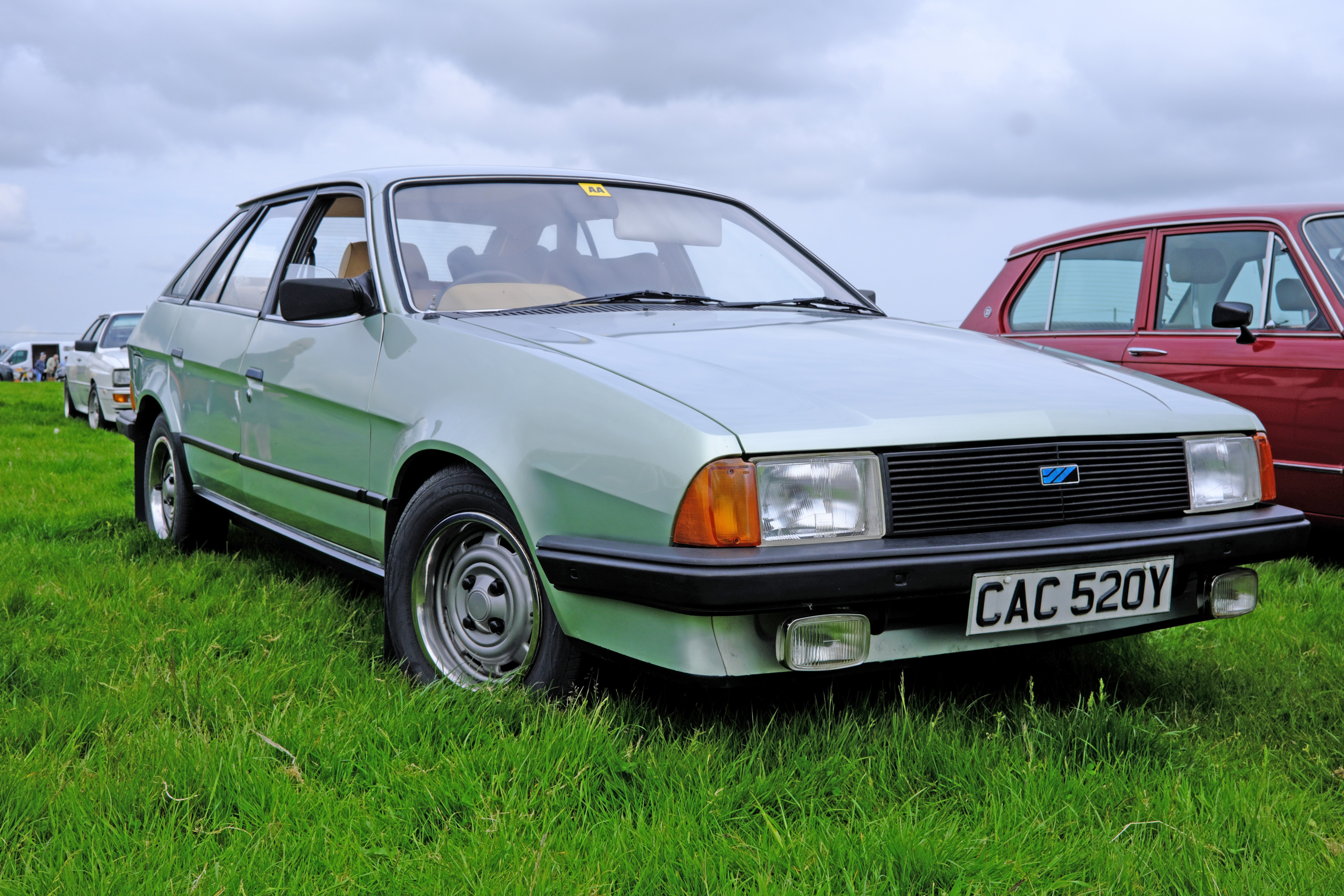 The British motor industry, sadly, is all but dead. Sure, there are a few survivors - MG, Aston Martin and Jaguar - but most are under foreign ownership and the few that remain in British hands are prestige marques with limited production numbers.
So, why did the British motor industry go belly up? Many blame the trade unions, while some blame the succession of unhelpful Governments who failed to invest in the industry. However, one of the key reasons has to be that many of the cars made in Britain were unreliable, dated and poorly made. No wonder so many buyers eventually opted for foreign imports.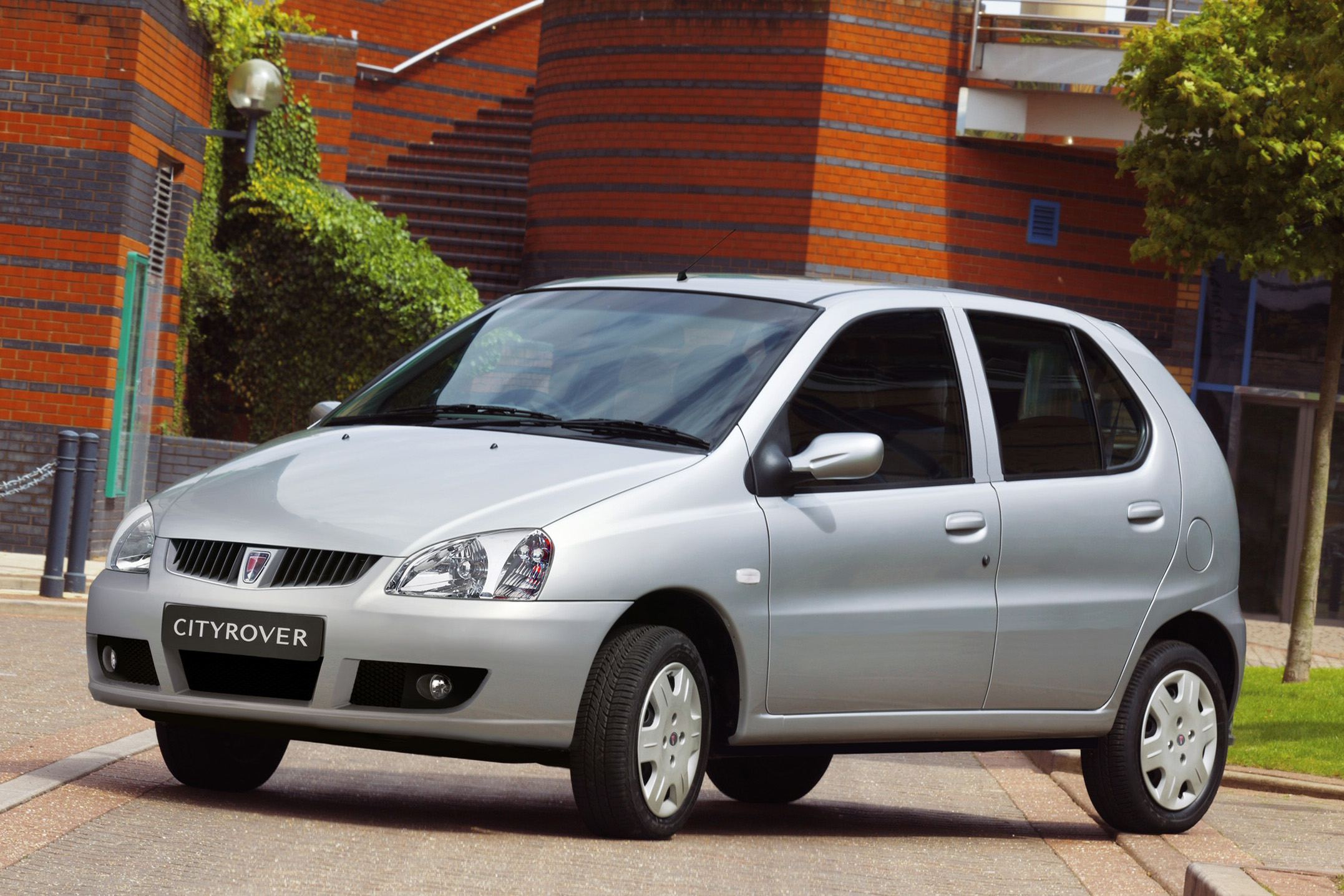 Rover CityRover
The CityRover was Rover's last throw of the dice - a car that pretty much summed up the last years of the great British marque. A small city car, if buyers were expecting something akin to the Mini or Metro then they would be sadly let down. The CityRover was essentially a rebadged version of the Tata Indica fitted with a Peugeot-sourced 1.4-litre engine and built in India before being shipped to the UK. Unrefined, poor to drive and over-priced, it never sold well and production stopped in 2005 when MG Rover went into adminstration. A sad end for a once great brand.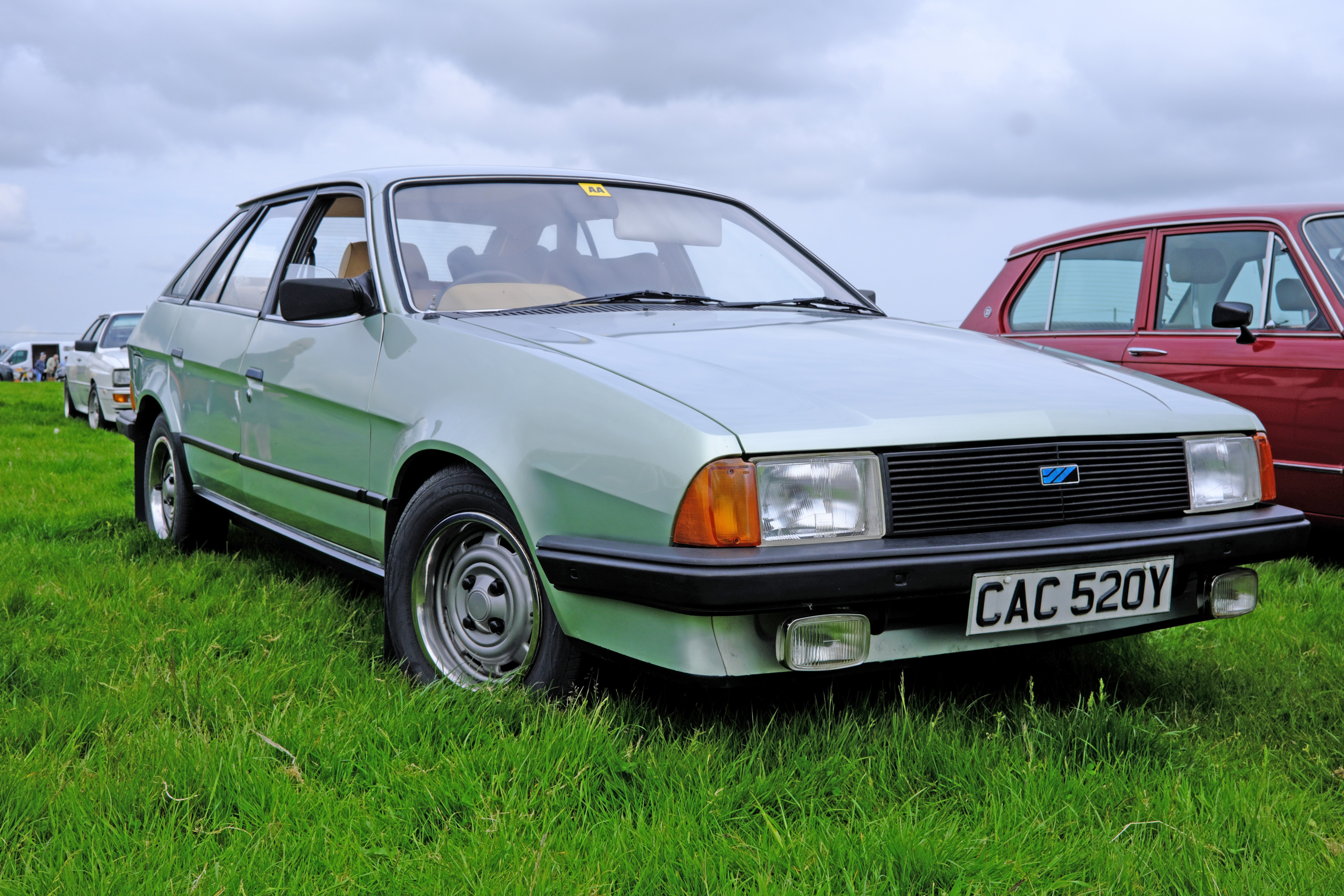 Austin Ambassador
The history of the Austin Ambassador begins with British Leyland's launch of the Princess in 1975. That car suffered from an identity crisis being originally marketed as an Austin, Morris and Wolseley 18-22 before being launched simply as the Princess, a marque in its own right. As if British Leyland needed more. However it was the dumpy looks, poor build quality and unreliability which hampered it, giving it a reputation it never recovered from. So by 1981 it was well past its sell by date. That, however, did not stop BL from revamping it and relaunching it as the grandly named Austin Ambassador in 1982. For context that's the same year BMW launched the E30 generation 3 Series. The Ambassador soldiered on for two years before being put out of its misery.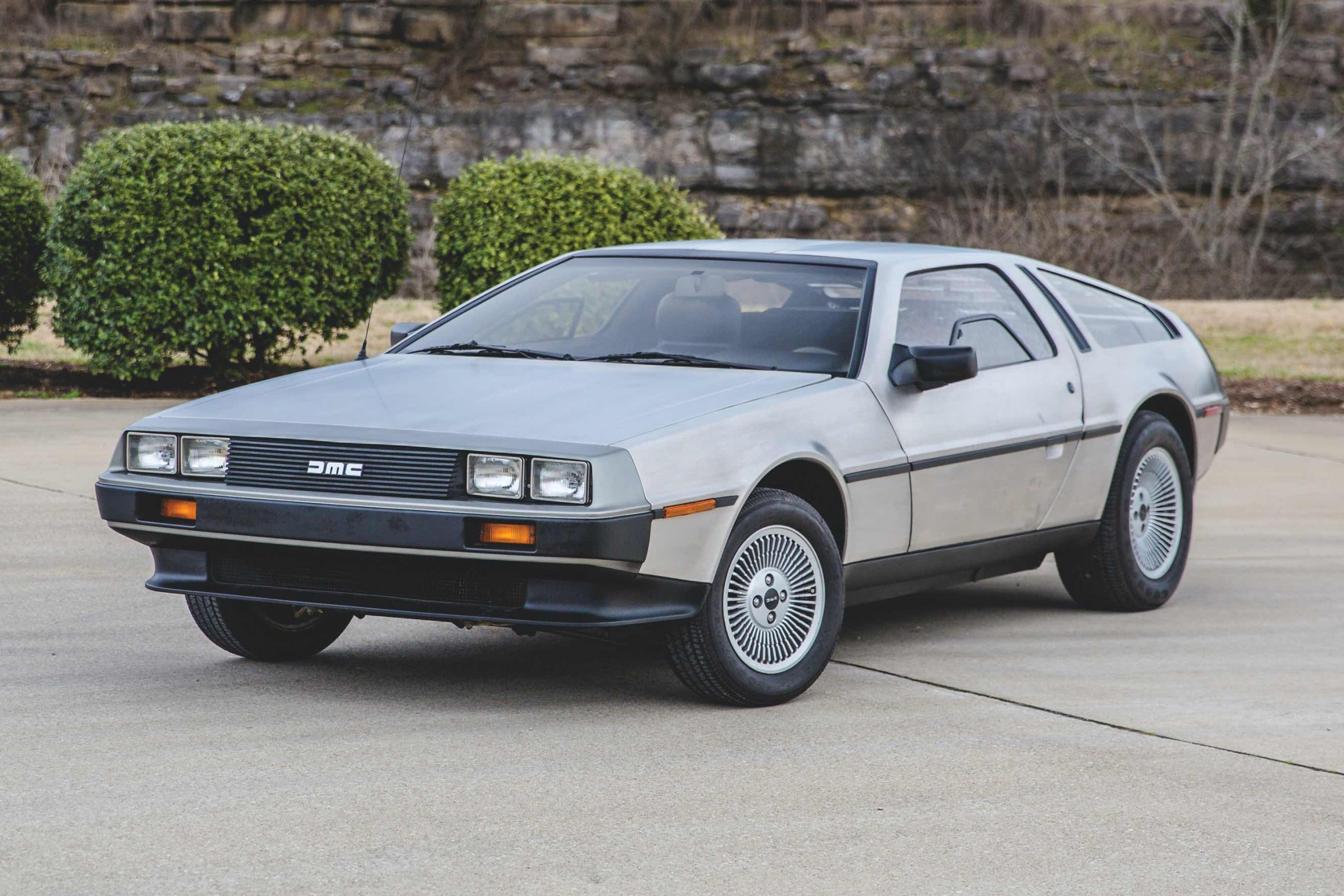 DMC DeLorean
Yes we realise this is controversial, after all the DeLorean is one of finest looking cars ever built and is of course the car used in Back To The Future. It's also technically not British, but was built in Northern Ireland. It was however, a huge failure and despite its stainless steel sports car looks, was underpowered and badly built while carrying a high price tag. According to reports, early production cars needed 200 hours work at DMC Quality Assurance Centres before being sent to dealers and the car quickly gained a reputation for unreliability. Only 9000 were built before DMC went bankrupt in 1982.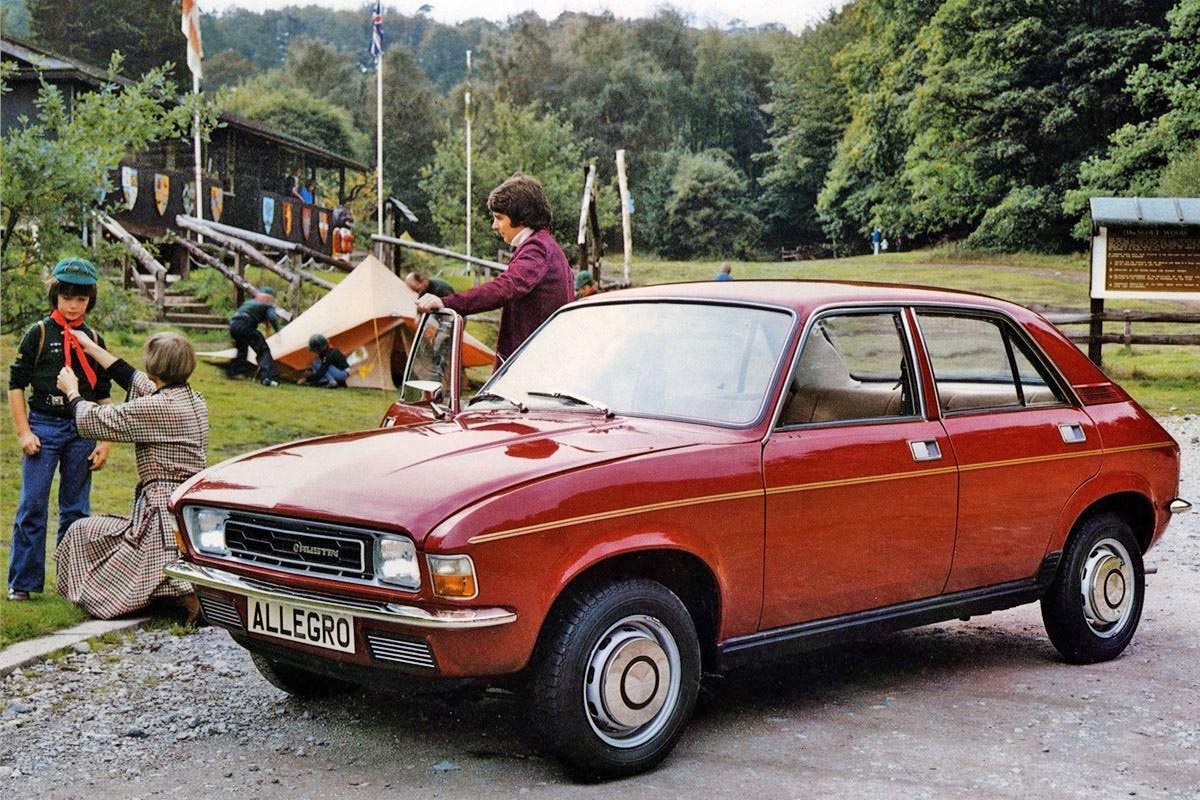 Austin Allegro
If there is a car that has become a byword for British Leyland's failures - and indeed the British motoring industry as a whole in the 1970s - it's the Austin Allegro. Designed to replace the popular and well-liked Austin 1100 and 1300, it was launched in 1973 and quickly dubbed the 'flying pig' due to its bloated design which bore very little to the original styling concept. Then there was the 'quartic' steering wheel on early models - a rectangular steering wheel with rounded sides which was soon dropped. But as with so many British Leyland products, what damaged the reputation of the Austin Allegro was ultimately poor build quality and unreliability. Despite that, as late as 1979, it was the fifth-best-selling new car in Britain.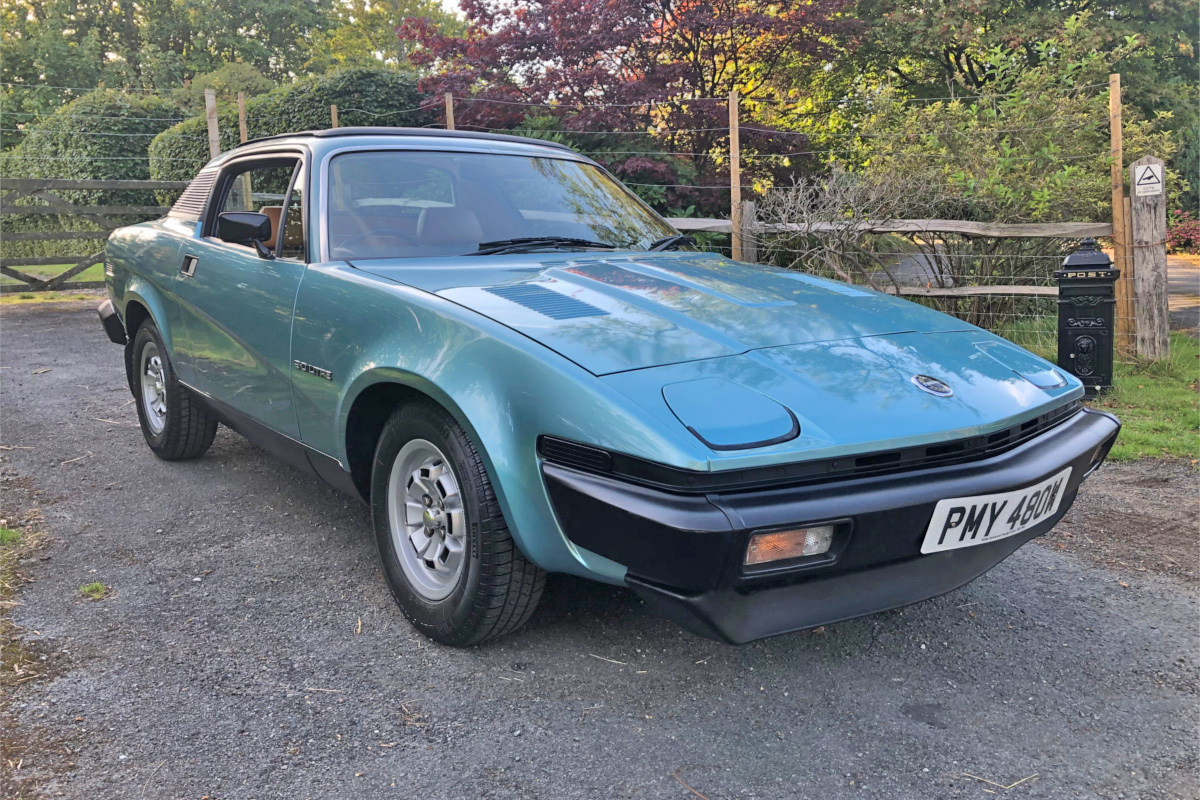 Triumph TR7
Triumph had a strong history of producing much-loved sports cars by the time the Triumph TR7 was launched in 1975. Sadly, the challenging wedge shape looks never found favour with buyers - it's no surprise to discover that it was designed by Harris Mann, the man behind British Leyland's Princess. The TR7 was also hampered by the fact it was only available as a coupe, unlike Triumph's previous soft-top sports cars. A convertible was eventually introduced in 1980, but by then the TR7's days were numbered, despite British Leyland dropping the MGB in the hope of boosting sales. The TR7 was Triumph's last sports car and the brand sadly vanished completely in 1984.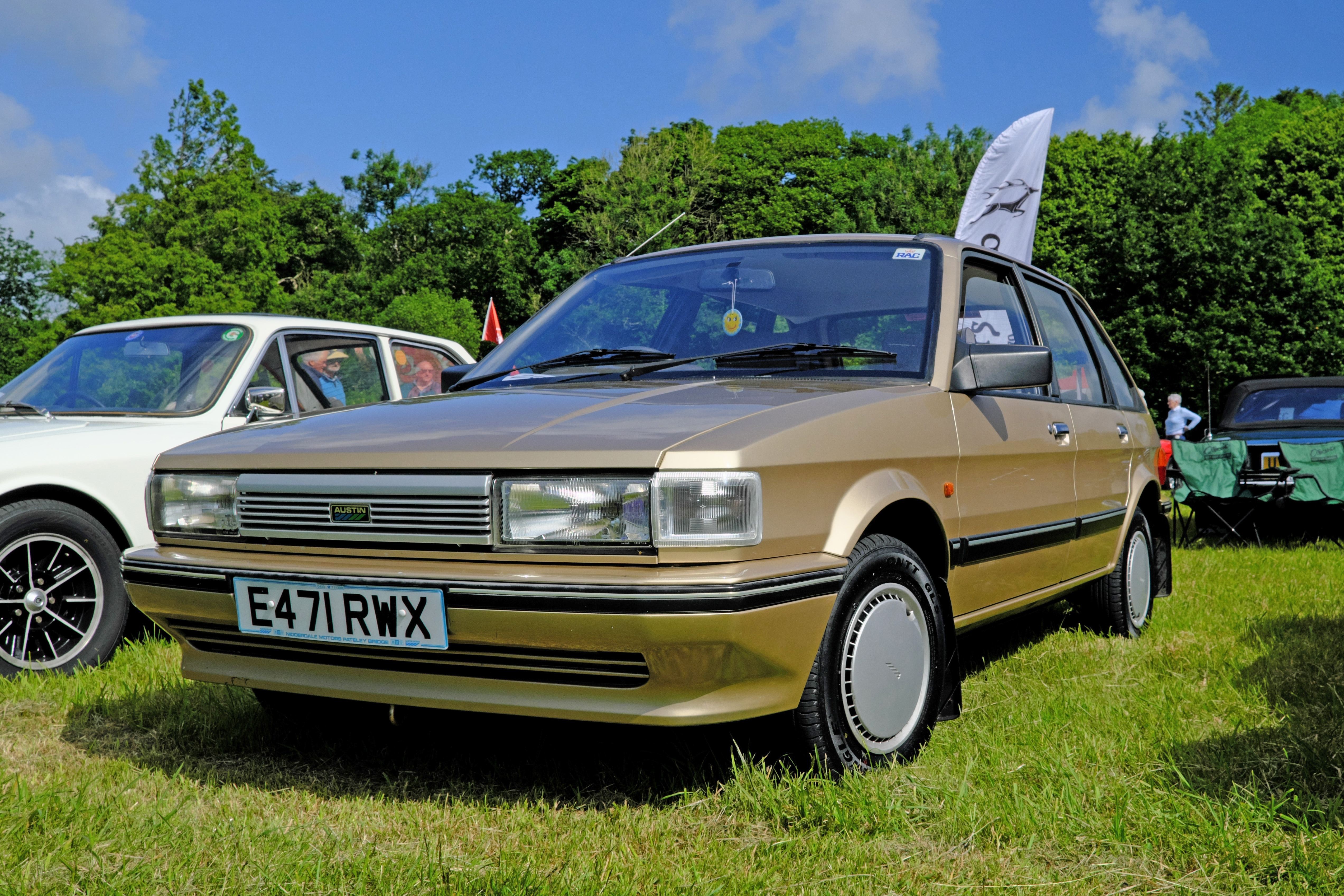 Austin Maestro
Maestro was actually one of the names shortlisted for British Leyland's small car that eventually became known as the Metro (a decision made by a poll of the workers at the Longbridge plant), so it made sense that British Leyland's Ford Escort-rival would carry the name. Designed to replace the Austin Allegro and Austin Maxi, the Maestro was launched in 1983 and had lots of innovations such as a laminated windscreen, plastic body-coloured bumpers and an electronic voice warning system. It was Britain's sixth best selling car in 1983 and 1984 but as ever with British Leyland, it was hampered by poor build quality and reliability issues. By the time it was discontinued in 1995 (now badged as a Rover) it felt incredibly dated and old fashioned.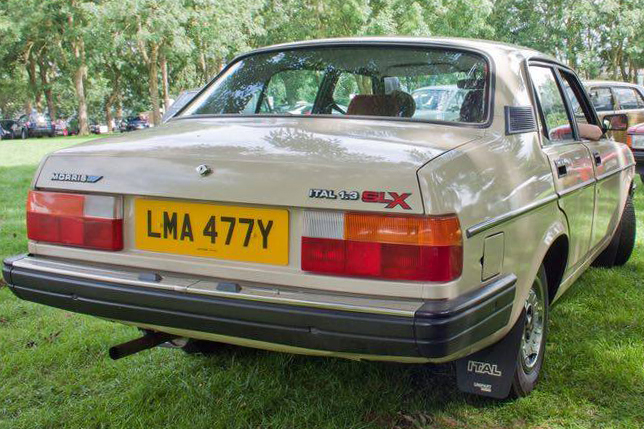 Morris Ital
Launched in 1980, the Morris Ital was essentially a rebodied Morris Marina - a car that although popular in terms of sales due to its low price, was criticised by many for its poor design and woeful handling. So not the best basis to follow on from. Dated when it was launched, the Morris Ital inherited its predecessors build quality problems and gained a poor reputation for reliability, something that was now a given for British Leyland products. It also suffered from rust problems which is why so few have survived. It continued until 1984 when it was finally shelved with the launch of the far superior Austin Montego. The Ital was sadly the last passenger car to wear the Morris badge.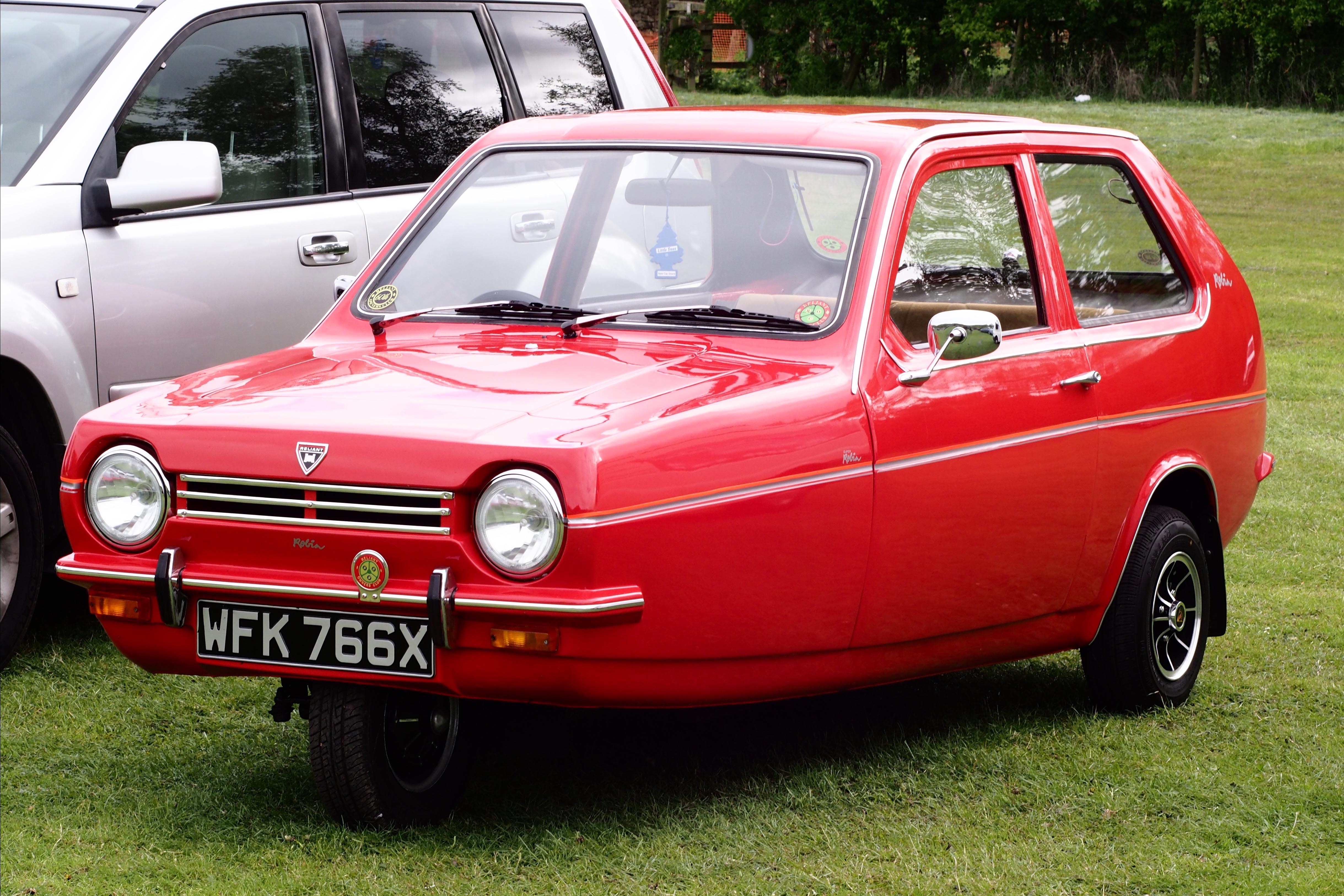 Reliant Robin
Not to be mistaken for the car that Del Boy drives (that being a Reliant Regal Supervan), it's perhaps quite harsh to include the Reliant Robin here. After all, Britain has a long track record for producing quirky three-wheelers and Reliant is the best known brand. Launched in 1973, the Reliant Robin looked modern for its time, with styling by Ogle Design, the people bought us the Raleigh Chopper. Reliant sold more than 10,000 models in the first year and it's become the most recognisable and well known three-wheel car in the world. However, it's fair to say it was not the most refined vehicle to drive and quickly became lambasted in popular culture, giving it an unfashionable reputation.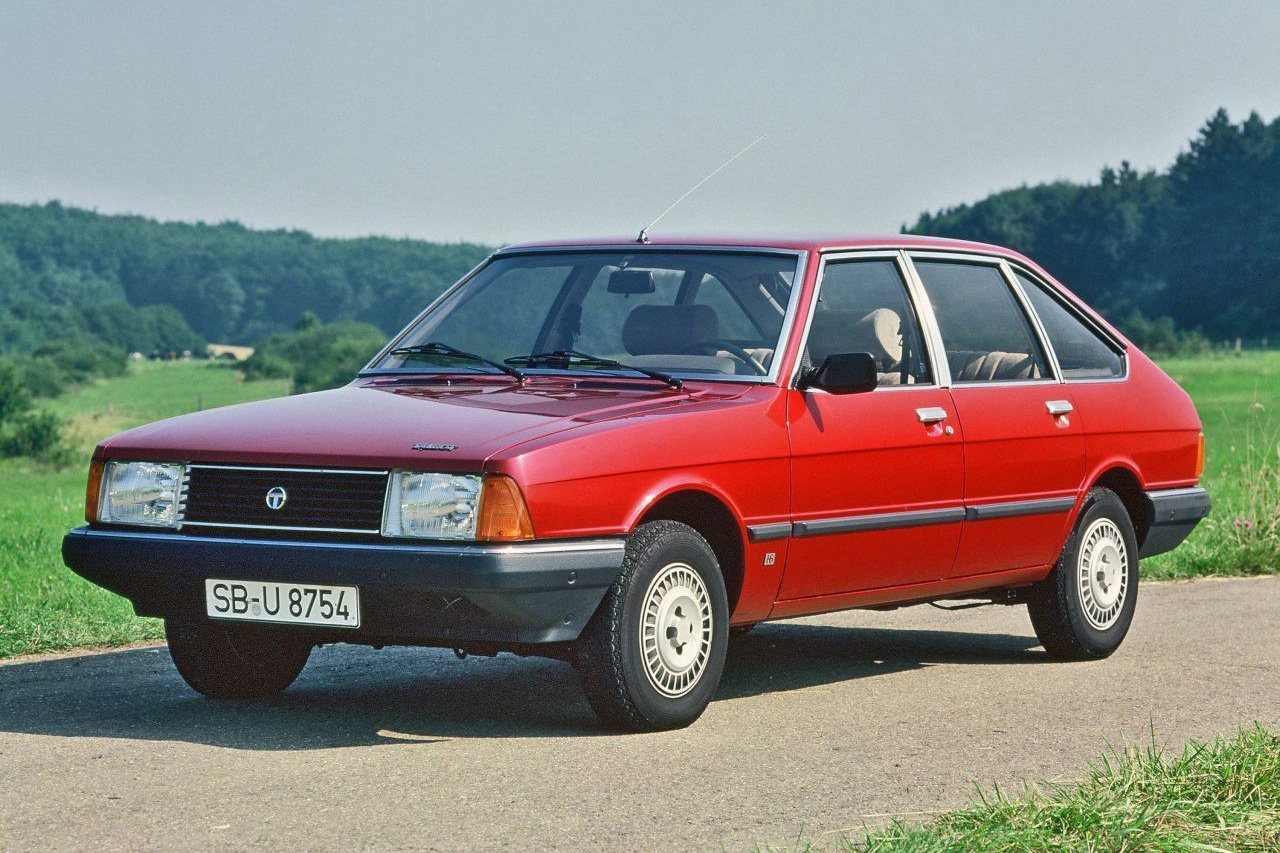 Talbot Alpine
The Talbot Alpine (previously the Chrysler Alpine) is somewhat of a long forgotten model now but was designed by Roy Axe, who went on to pen the Rover 800. Built at the former Rootes Group factory in Ryton, Warwickshire, the Talbot Alpine was a large family hatchback designed to rival the likes of the Ford Cortina and Vauxhall Cavalier. There was also a saloon version called the Talbot Solara. However, the drab boxy looks did either of them few favours and the noisy small engines meant it was unrefined. Ultimately it sold in small numbers until production ceased in 1986. Rust was a problem and accounted for most which is why they are a very rare sight today.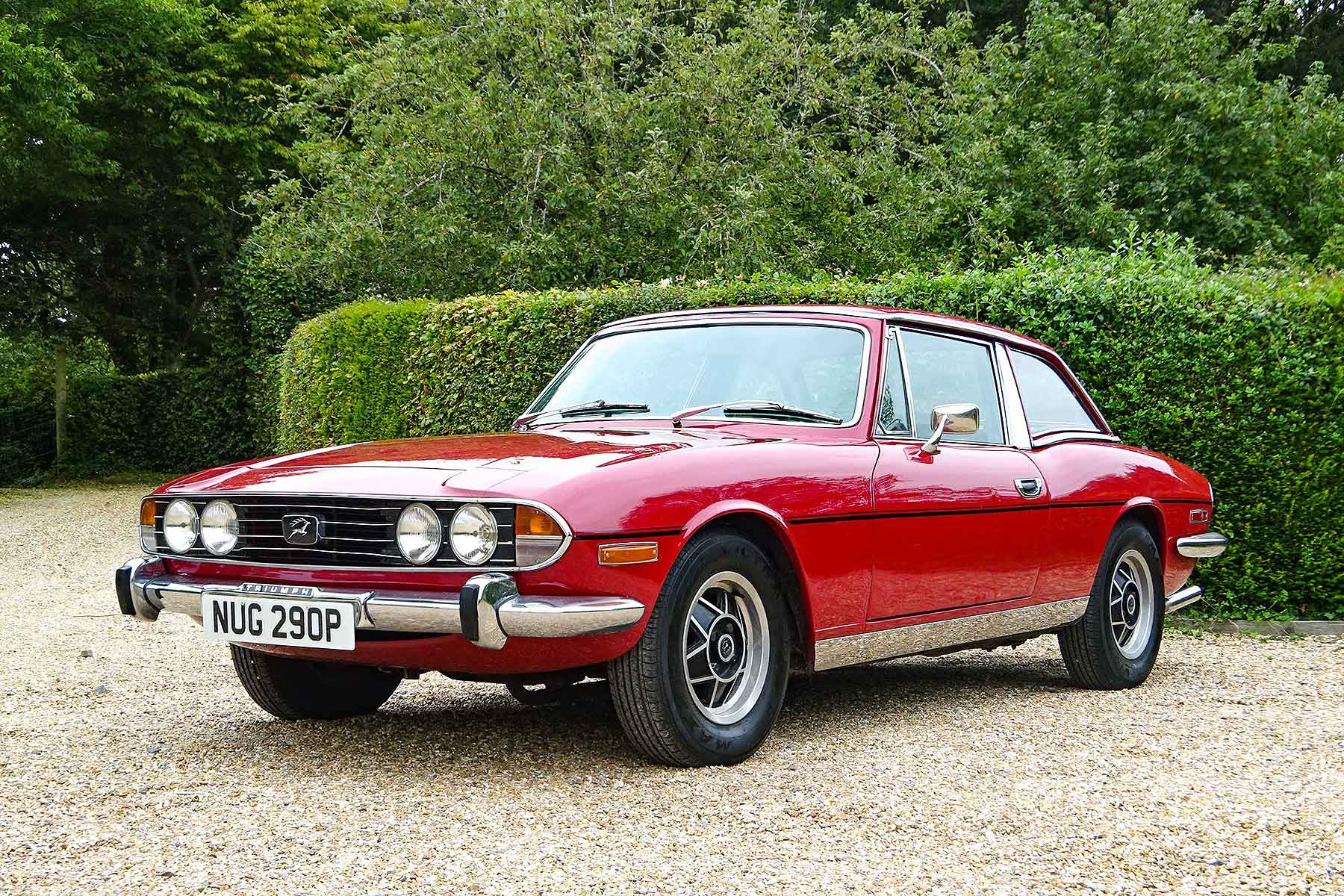 Triumph Stag
A beautiful car that could have been a world beater, the Triumph Stag was another victim of British Leyland. The sonorous V8 engine was great, when it worked, but it suffered from overheating problems, among other things, which quickly gave the Triumph Stag a reputation for unreliability. Sadly the engine's design flaws were never addressed by British Leyland which led to continued failures. Launched in 1970, almost 26,000 cars were made before the end of its lifetime in 1977. It was never replaced although there were plans for a Rover V8-powered Triumph based on the TR7 and called the Lynx. A prototype example can be seen at the British Motor Museum in Warwickshire.