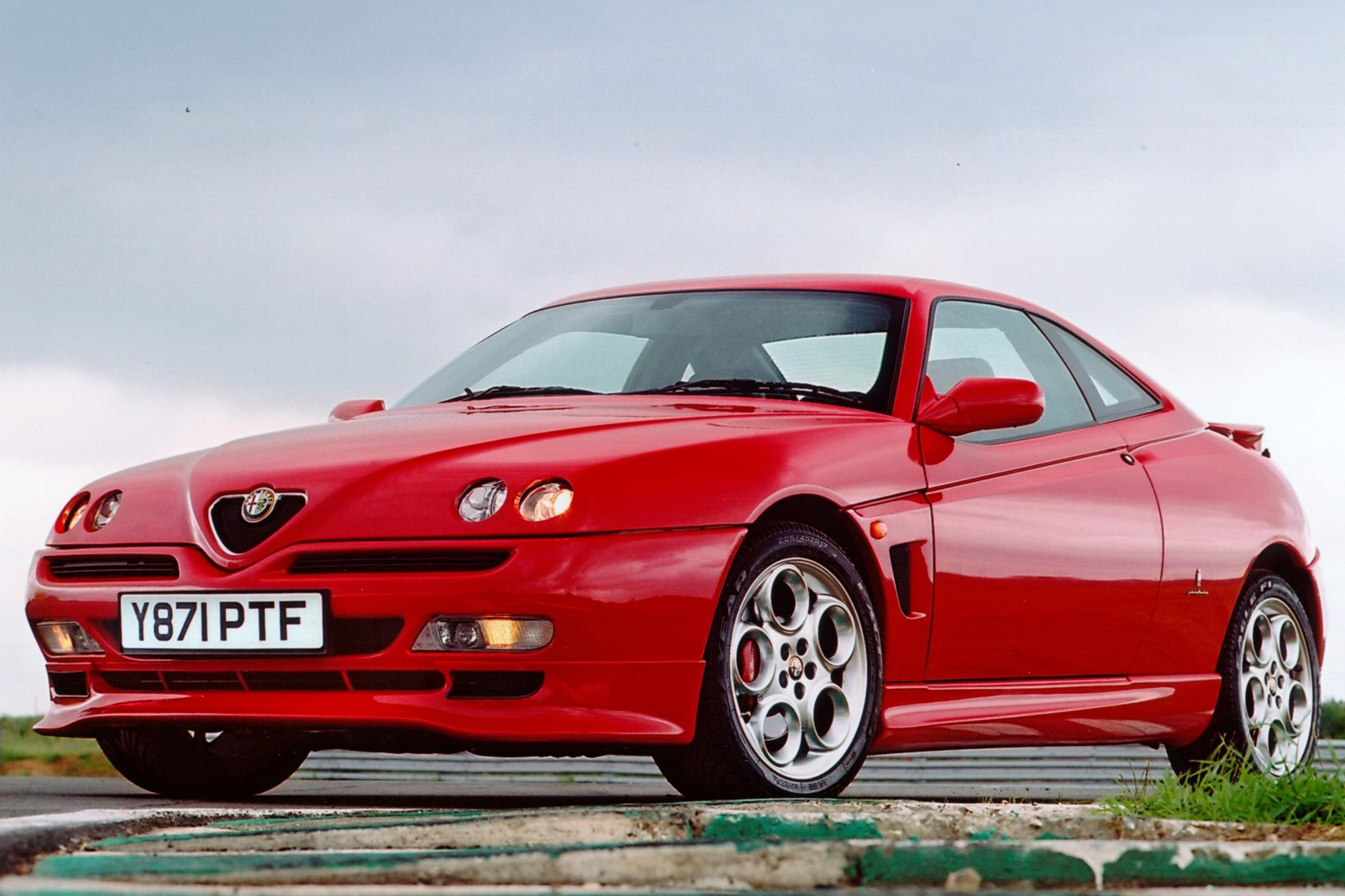 There are thousands of cheap classic cars to choose from, including chic coupes, stylish saloons and forgotten family favourites. Many have hit the bottom of the depreciation curve, while some are even going up in value.
Not that buying a classic car for investment purposes is a good idea. The prospect of seeing a car increase in value is certainly appealing, but there's no guarantee that prices will go up. It's also important to remember that you need to invest time and money into keeping a classic alive, even if you're storing it in a barn or basement.
That's why you should buy a cheap classic car to enjoy it. Maybe you fancy reliving your childhood in a family car owned by your parents? Or perhaps you can finally afford that performance car you dreamed of when you passed your driving test?
Whatever the reason for buying a cheap classic, here are some cars to get you started, with the results presented in alphabetical order.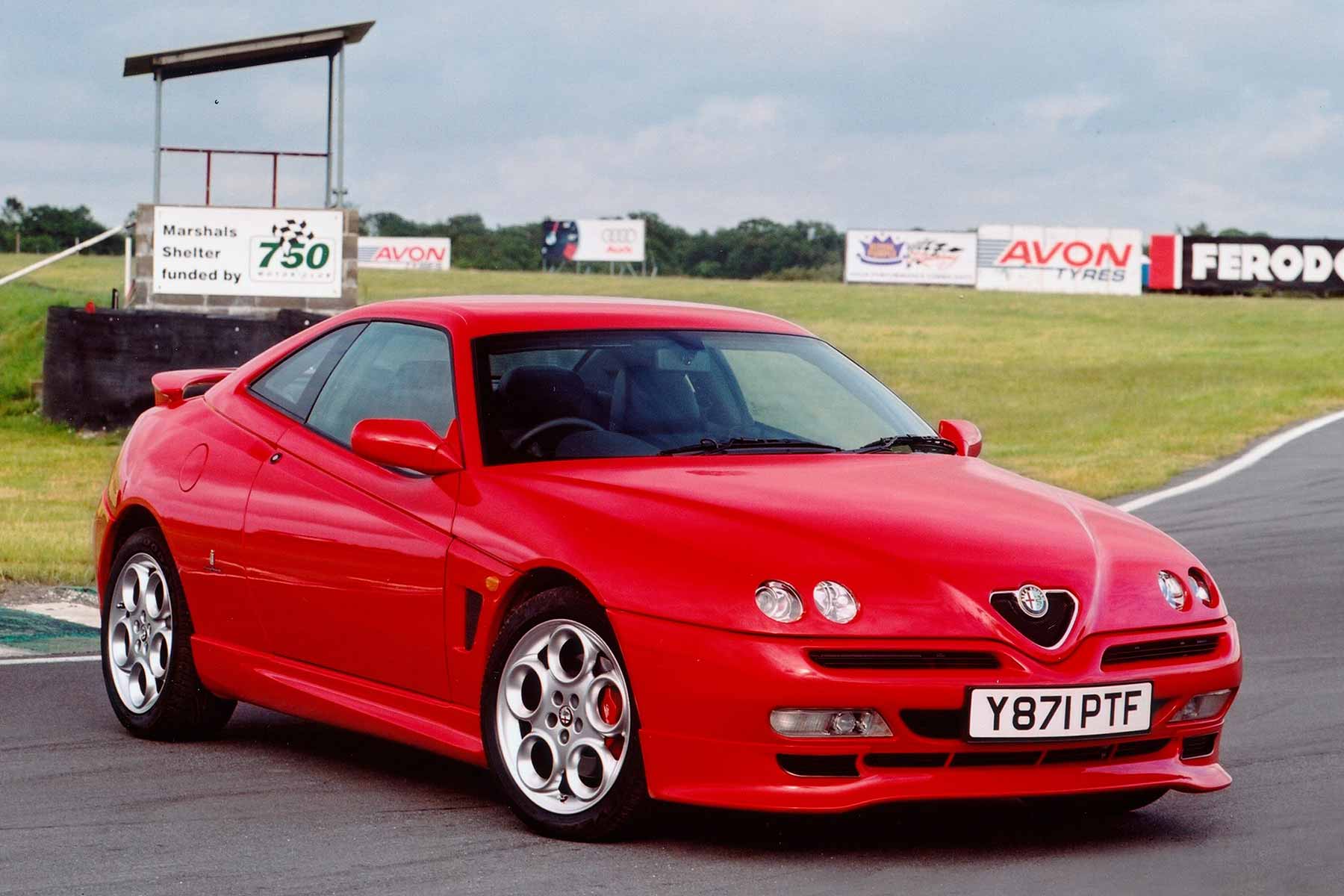 Alfa Romeo Spider and GTV
Buying a classic car from around the turn of the millennium makes a lot of sense. These cars are new enough to feel relatively modern, but old enough to be affordable. Take the Alfa Romeo Type 916, more commonly known as the GTV and Spider. They may have been based on the humble Fiat Tipo, but few front-wheel-drive sports cars feel this special to drive. They also look a million lira, whether you opt for the stylish GTV coupe or the evocative Spider. The Busso V6 will tug on your heart strings, but don't rule out a version with a 2.0-litre engine, as they are arguably sweeter to drive.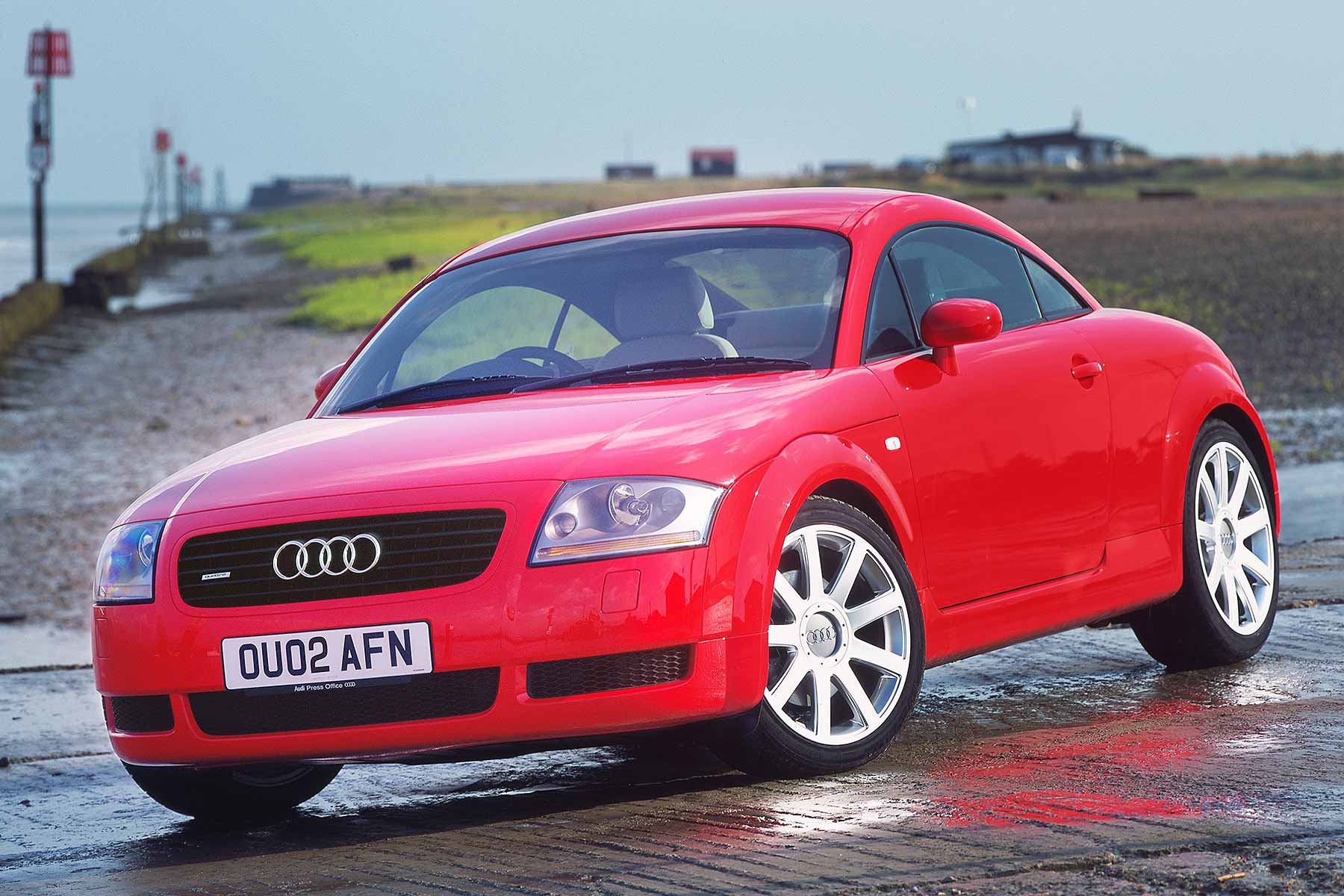 Audi TT
It's almost impossible to buy a more stylish car for less money, especially one that's built as well as the Audi TT. Launched in 1999, the TT is the archetypal 'concept car for the road', boasting timeless styling, a classy interior and a range of different engines. Even a TT with the lowest output will feel special to drive, especially if you opt for the convertible, but the real interest lies in one of the quattro four-wheel-drive models. Some versions, particularly the Sport, are beyond the realms of 'cheap', but other TTs remain bewilderingly affordable.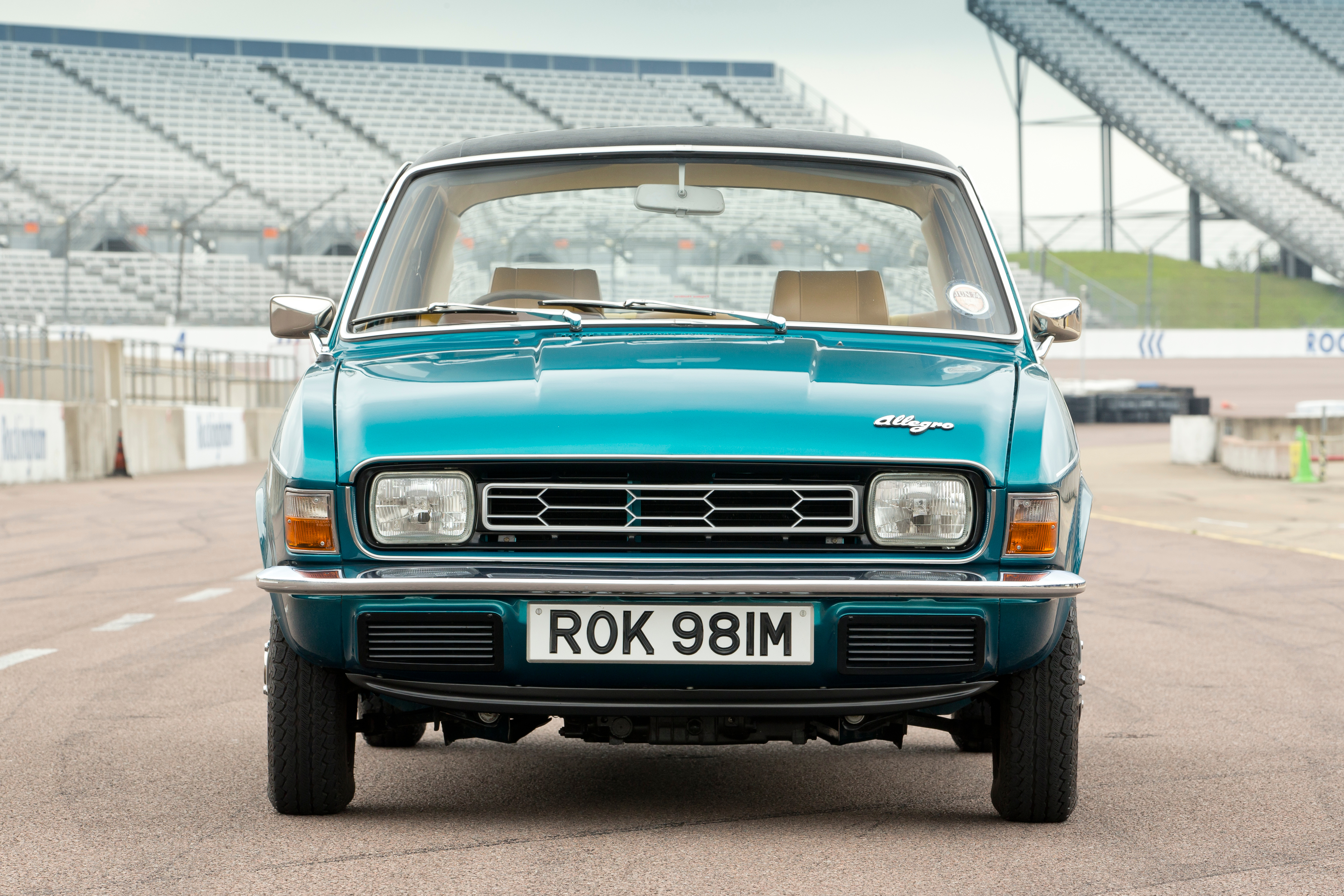 Austin Allegro
Don't knock it until you've tried it. While there are plenty of reasons to avoid the Austin Allegro like the plague – insert a cliche about everything that was wrong with the British car industry – it's actually a thoroughly pleasant and affordable classic car. Any reliability issues should have been sorted by now, but there's a strong network of enthusiastic owners to help out should the worst happen. The Hydragas suspension is a good talking point, while the 1500cc and 1750cc models deliver adequate performance. Fancy something posh? Take a look at the Vanden Plas 1500 and 1750 for some good wood.
BMW Z3
The BMW Z3 is one of the cheapest 'Bond cars' you can buy. Making its debut in the 1995 film GoldenEye, the Z3 was among the most desirable sports cars of the 1990s. Timeless roadster styling, classic rear-wheel-drive handling and a range of engines combined to make the Z3 a compelling, if slightly softer, alternative to the Porsche Boxster. The best value lies in the four-cylinder versions, but enthusiasts are likely to find a six-cylinder Z3 more appealing. Anyone buying a Z3 in 2022 should focus on history and condition. We're sure Pierce Brosnan would agree.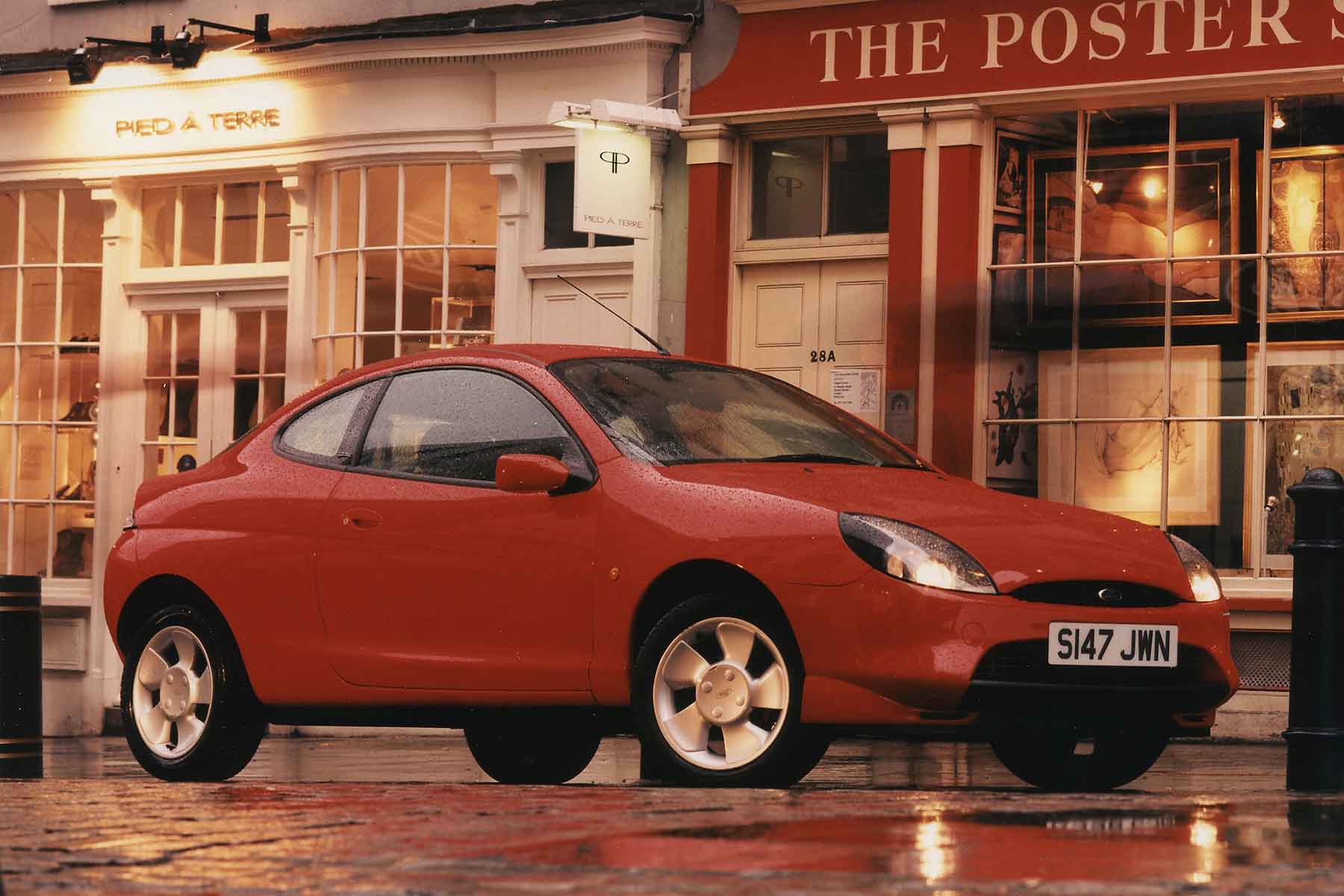 Ford Puma
Not to be confused with the current compact crossover, the original Ford Puma was a delightful small coupe. Launched with some posthumous assistance from Steve McQueen, the Puma rewrote the rulebook for how a small front-wheel-drive car should feel. Thanks to its svelte styling, the Puma appealed to both fashion-conscious motorists and proper car enthusiasts. At its best with a 1.7-litre engine under the bonnet, the Puma is also available with 1.4 and 1.6 units. All are great to drive, but rust is a big issue, so check for corrosion, particularly in the rear wheelarches.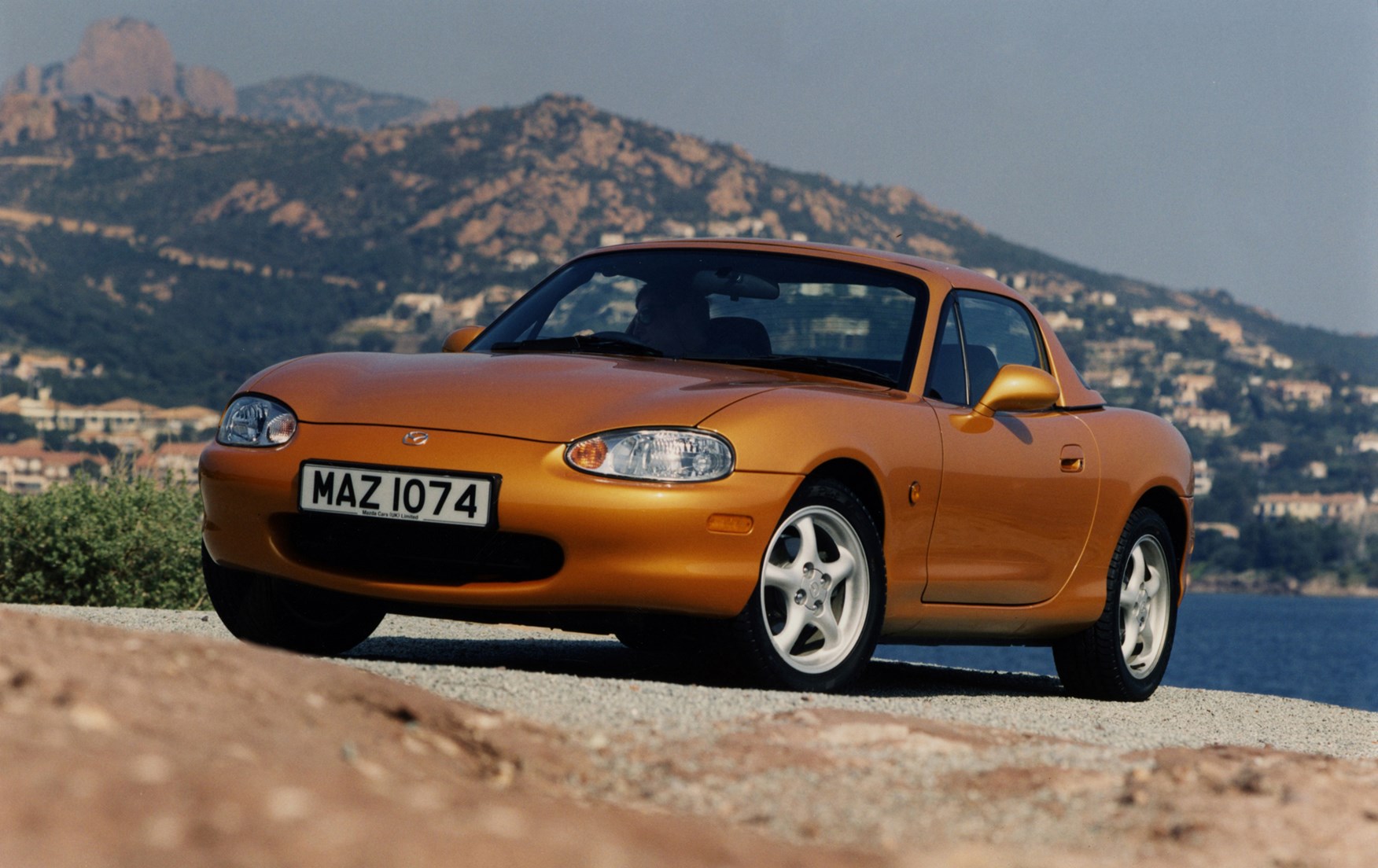 Mazda MX-5
Speaking of rust… All versions of the Mazda MX-5 are affected by corrosion, so get underneath any car you're looking at. Driving a Mazda MX-5 is the closest you can get to the feel of a classic British roadster without actually buying something like an MGB or Lotus Elan. The Mk2 MX-5 (1998-2005) offers the best value for money, although rot can be a serious issue. On the plus side, the second-generation MX-5 boasts better brakes than the original and is also more comfortable, so it's easier to live with on a daily basis. You'll have to manage without the pop-up headlights, though.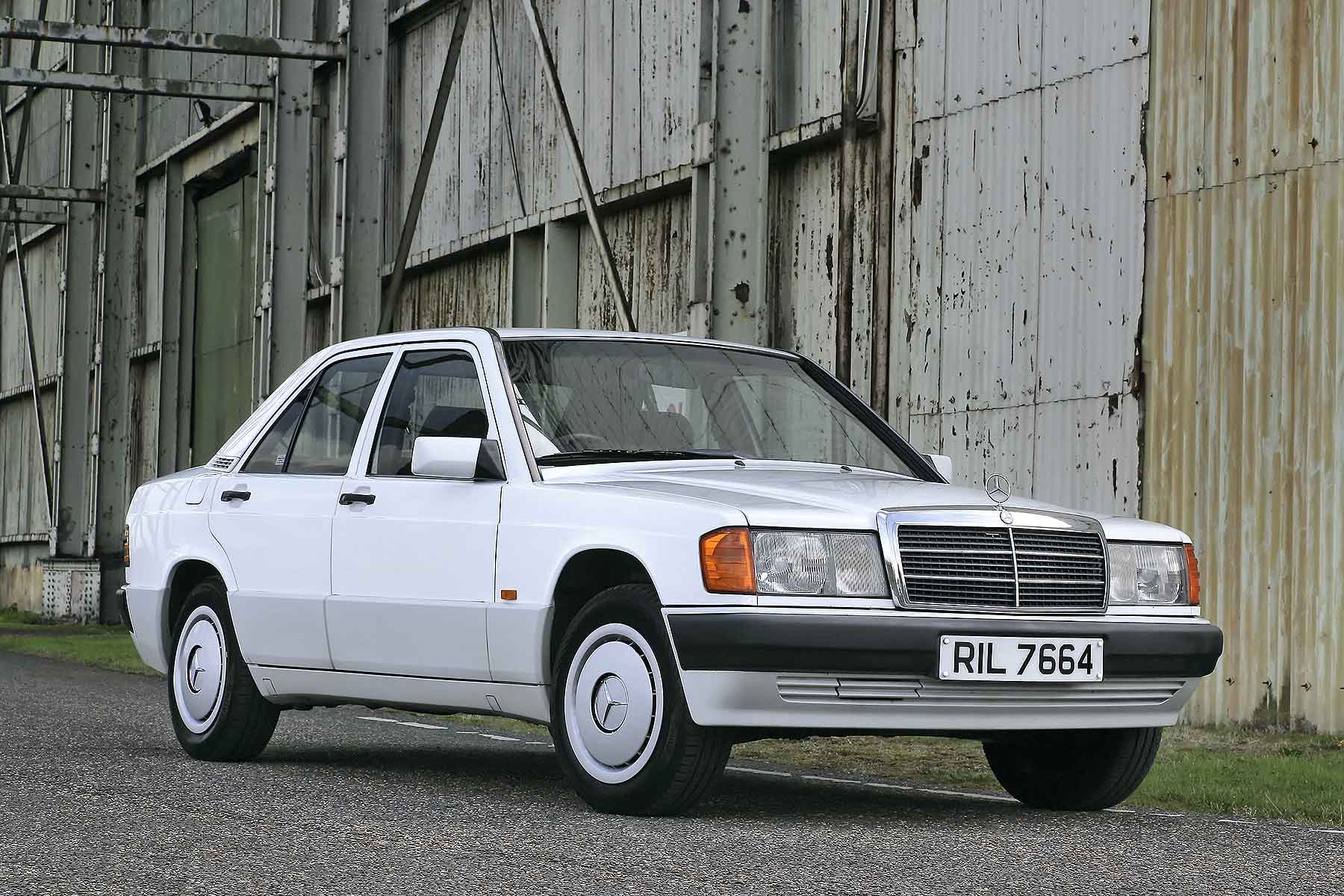 Mercedes-Benz 190
It might be cheap, but the Mercedes-Benz 190 (W201) offers the best blend of classic German engineering and modern driveability. It stems from a time when Mercedes built cars to last, which is why there are so many to choose from. That doesn't mean prices aren't on the up; it's getting increasingly difficult to find good examples for less than a couple of grand. The 190 might lack the precision and poise of a BMW 3 Series, but the Mercedes scores highly for its comfort, solidity and safety equipment. Buy one with a 2.5-litre five-cylinder diesel engine for amazing fuel economy and terrific mid-range punch.
MGF and TF
Launched in 1995, the MGF was the first all-new MG roadster since the MGB made its debut in 1962. Today, it offers classic mid-engined sports car thrills for a bargain price, with power sourced from a pair of 1.8-litre petrol engines. A clever Hydragas suspension system means it's great fun to drive, but build quality isn't the best, so it's just as well the MGF is backed by an excellent support network of specialists. The TF arrived in 2002, with MG ditching the Hydragas suspension in favour of a more traditional arrangement. Both are practical enough to be used daily, but watch for head gasket issues.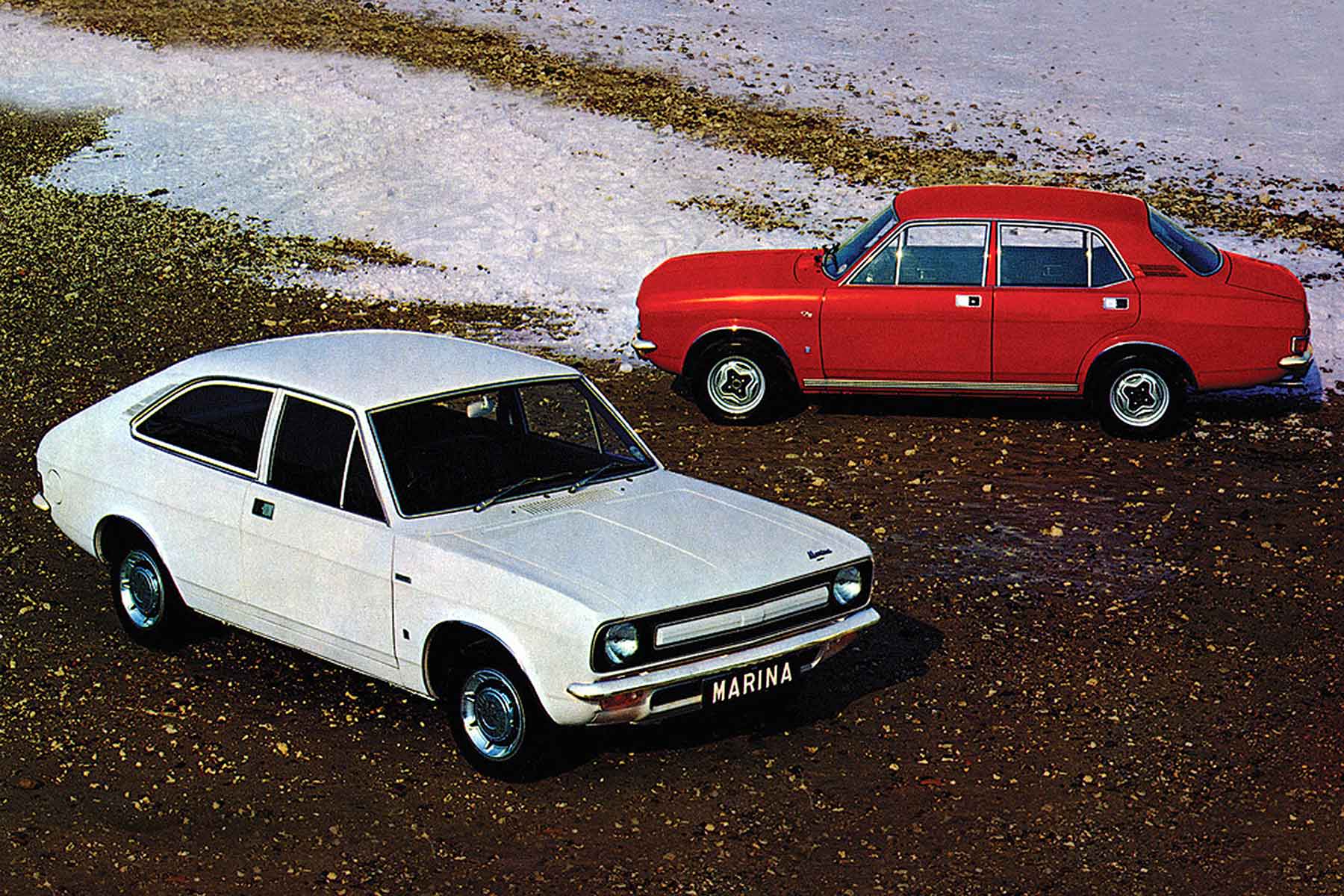 Morris Marina
The Morris Marina's biggest problem was that it could have been so much better. Built using parts from different British Leyland products, the Marina did at least look good, especially in two-door coupe guise. Unfortunately, the Marina wasn't particularly great to drive, while a shift in strategy at Ford meant that the Morris sat somewhere between the Escort and the Cortina. In fairness to the Marina, it became a familiar sight on Britain's roads in the 1970s, selling a million before making way for the Ital. By then, the Marina was looking hopelessly outmoded, albeit far better than when it arrived in 1971.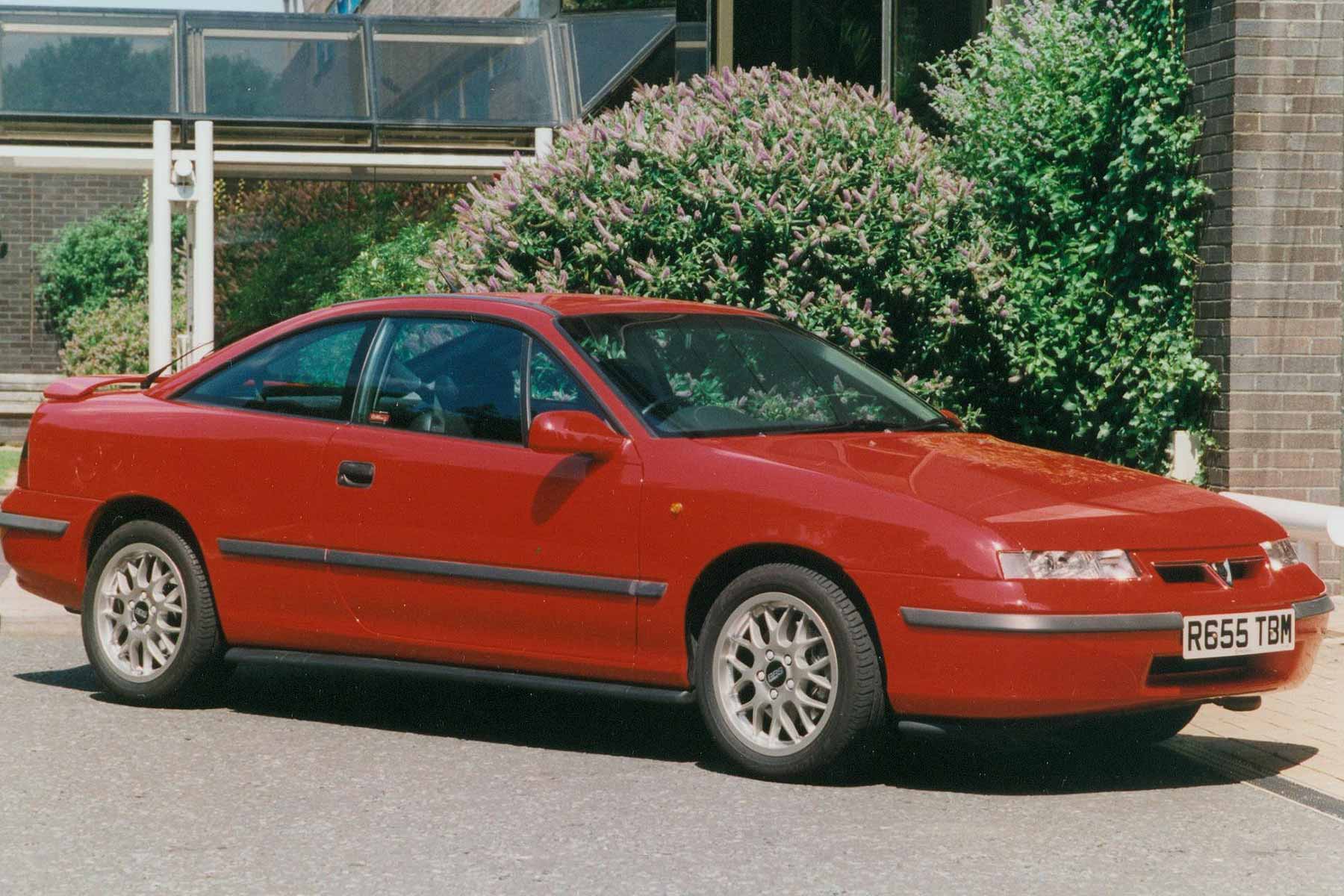 Vauxhall Calibra
The Vauxhall Calibra was one of the most stylish coupes of the 1990s. It was also the most aerodynamic mass-production car in the world, with the base model boasting a drag coefficient of just 0.26. Other models were slightly less slippery, but moving up from the 2.0-litre 8-valve engine to the 16-valver delivered better performance, albeit in a car that was a little hamstrung by its Vauxhall Cavalier platform. The 2.5-litre V6 and turbocharged versions were even better, while 4x4 versions were also available. Sadly, the Calibra is an increasingly rare sight, so grab one while you can.
What's the best cheap classic sports car?
The answer is always the Mazda MX-5. Although rust is an issue, the MX-5 combines the benefits of a classic British roadster with the reliability of a Japanese car. The reference to British sports cars is no coincidence, because the MX-5 was inspired by cars like the MGB and Lotus Elan. Mk1 prices are increasing, but the Mk2 and Mk3 are still affordable. Buy on condition and history, rather than the engine and specification.
Should I buy a cheap classic car as an investment?
You should never buy a classic car as an investment. While it's fair to say that many classics have gone up in value, there's always a danger that the market will collapse. The classic car industry is also driven by trends, which is why some older cars are struggling to find buyers. Classics built in the 1980s and 1990s are riding the crest of a wave driven by nostalgia and affordable finance. Buy a classic to enjoy it, not to make money.
What is the best cheap modern classic car?
Look no further than the Mk1 Ford Focus. Launched in 1998, the Focus was a game-changer for the family hatchback market, sending shockwaves through the boardrooms of competitors like Volkswagen. 'New Edge' styling, a radically different interior and superb dynamics propelled the Focus to the top of the class – a remarkable achievement considering what came before it. There was no way Ford could use the Escort name for something this good.