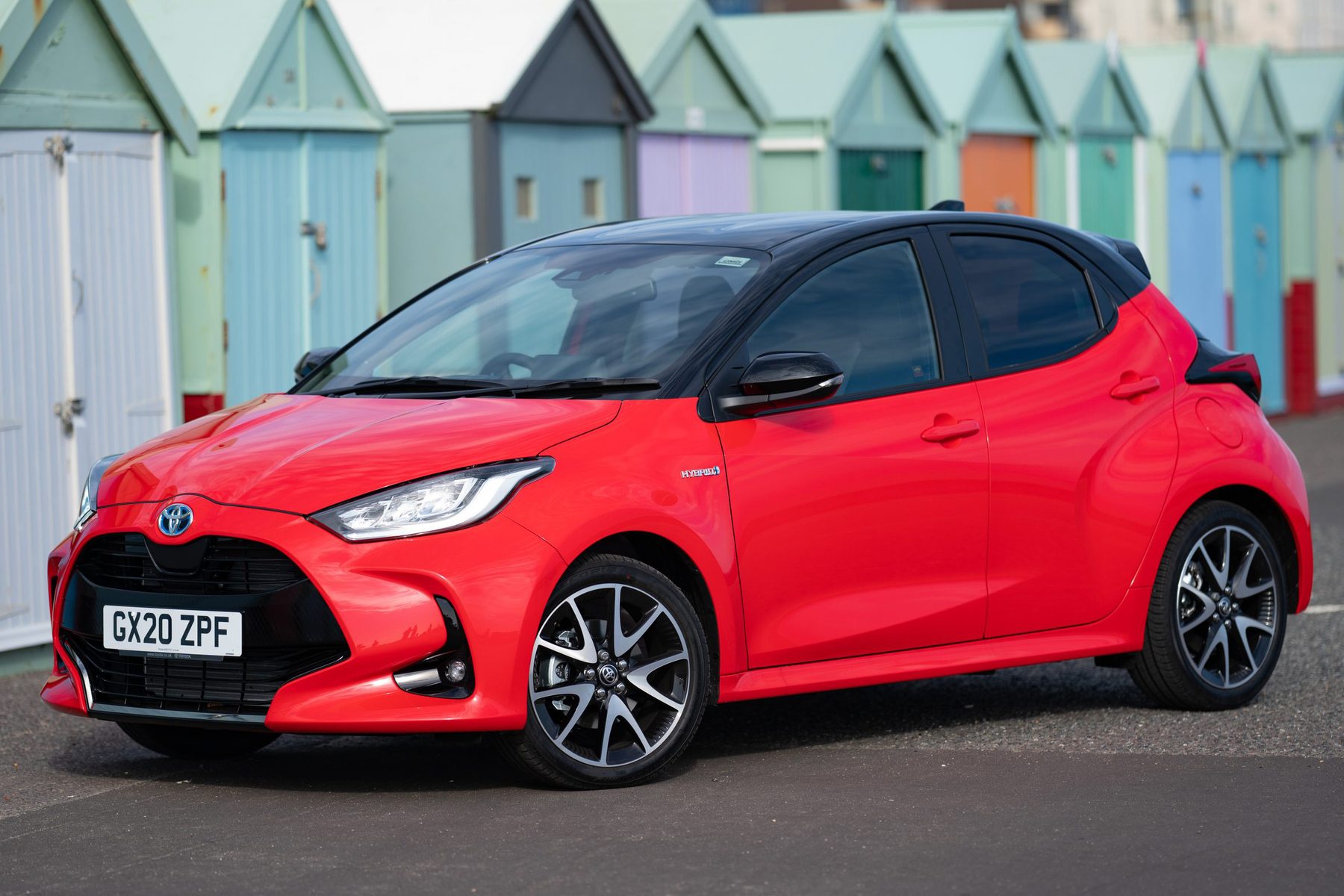 Small cars are among the most popular new vehicles in Britain. Although naturally economical, thanks to their compact dimensions and low weight, a growing number of manufacturers are introducing fuel-saving tech to further improve their efficiency.
The hybridisation of small cars currently uses two forms of technology: full hybrids, which can drive for short distances as pure electric cars, and mild hybrids, which can't drive forwards as an EV but still offer extended periods of engine shutdown. The latter has the advantage of being that bit more affordable.
Packaging hybrid tech into city-friendly cars used to be impossible, but automotive engineers never stand still. The latest small hybrid cars prove how well integrated the latest systems are.
Here, we highlight the best small hybrid cars, and have split our list into two. We nominate five of the best full hybrid small cars, plus five of the finest small mild hybrids. Any one of them represents a fine first step into the world of electrified motoring.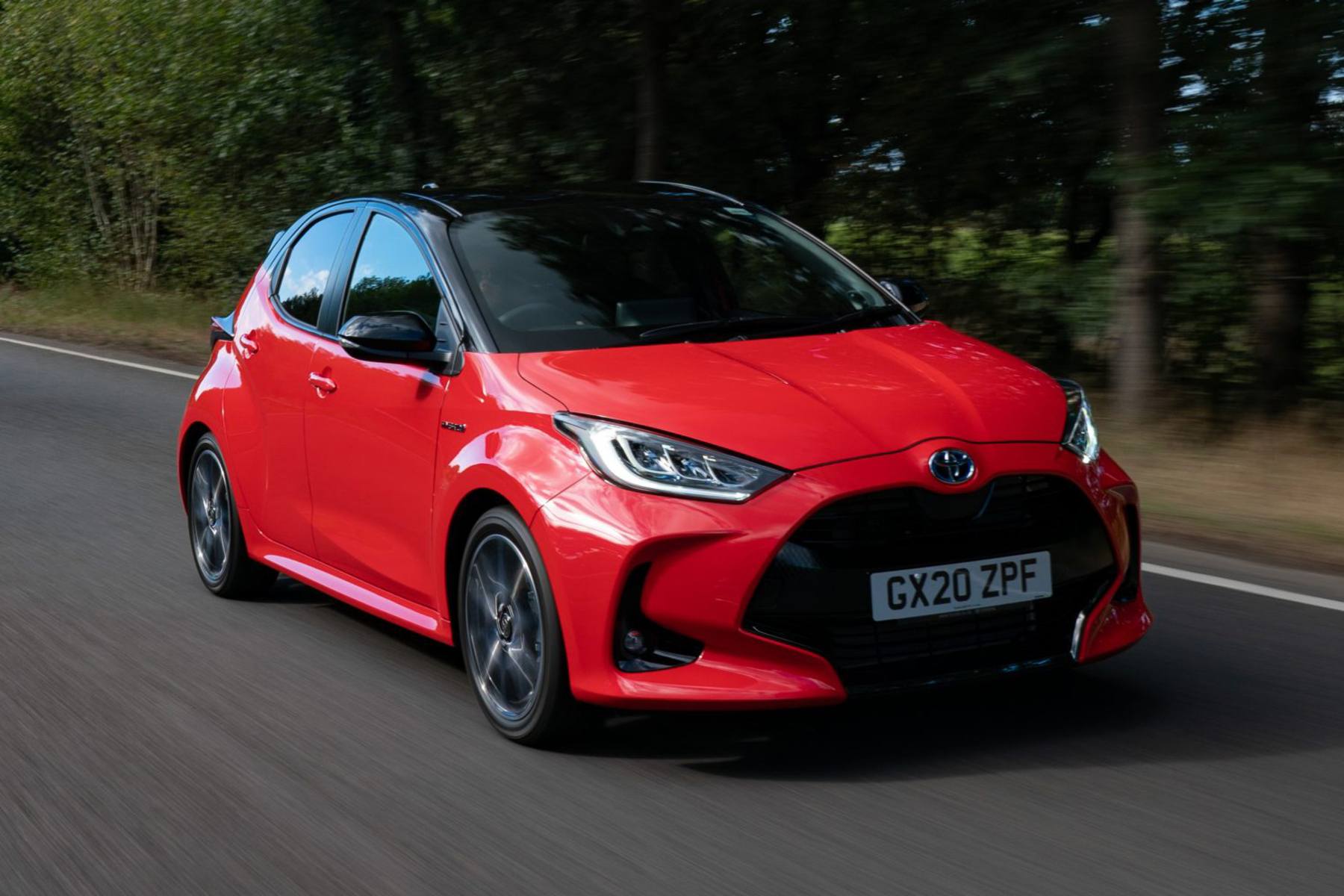 Toyota Yaris
The stylish Toyota Yaris is only offered in full hybrid guise, using a system similar to that in the best-selling Toyota Prius. The petrol engine is smaller, at 1.5 litres, but it uses a similar electric motor, CVT automatic gearbox and lithium-ion battery. It's a very effective setup, offering an extensive amount of pure electric running; the engine will be switched off for more than half the time during an average city-based commute. This means ultra-low CO2 emissions from just 92g/km, plus fuel economy as high as 69mpg. The five-door Yaris has a well-built interior and decent space, despite measuring less than four metres long.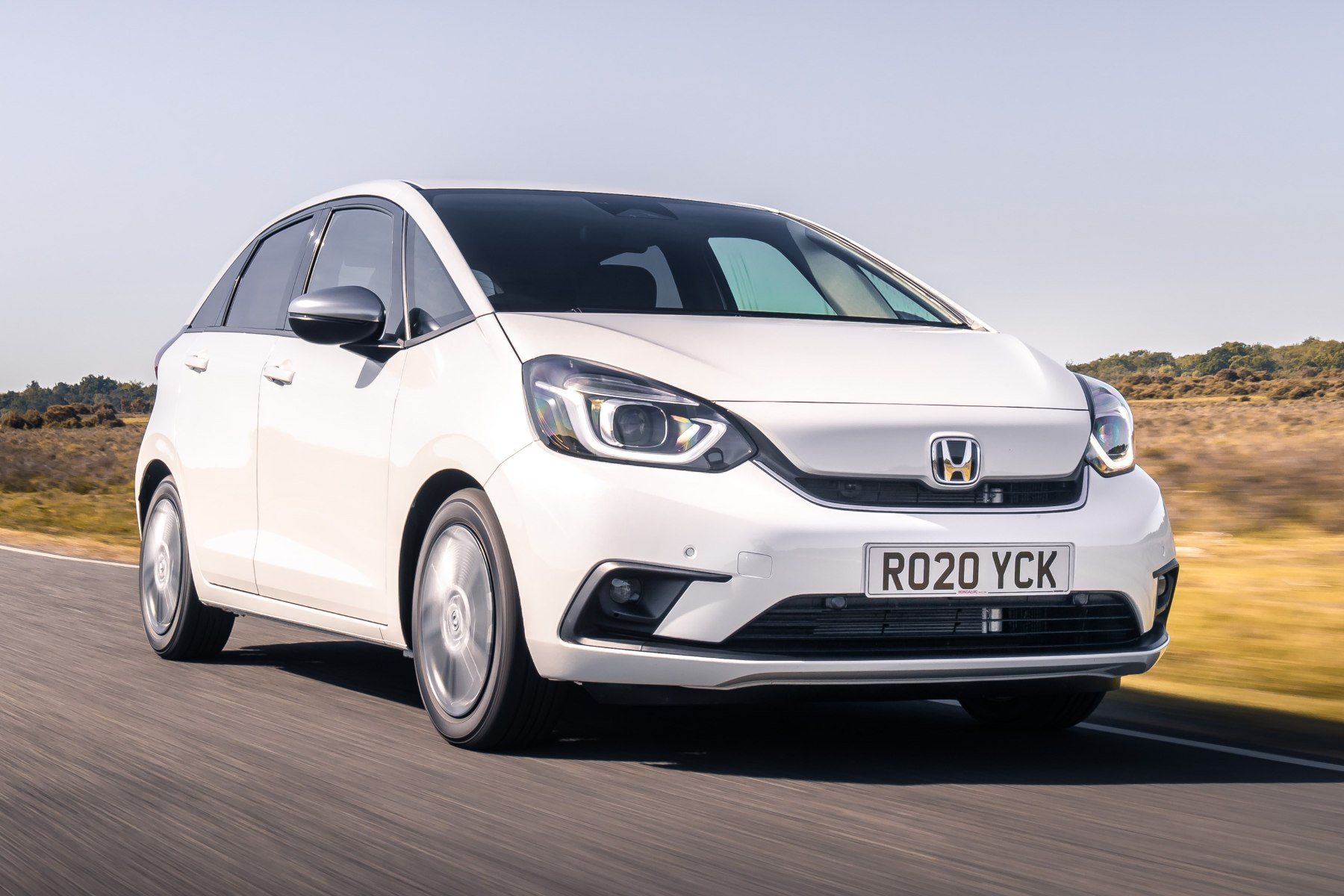 Honda Jazz
The Honda Jazz is a famously practical car and all of this versatility is found within the latest model. Its appearance is more distinctive than previous versions of the Jazz, infused with some of the futuristic spirit of the Honda e electric car, but this hasn't compromised interior space. It remains one of the roomiest superminis on sale, particularly for passengers in the rear. The Honda 'Magic Seats' are back, too, flipping up to open the floor area for carrying tall objects. The engine range is now purely hybrid, with the Honda e:HEV dual motor hybrid system allowing a good amount of pure electric running, even at motorway speeds.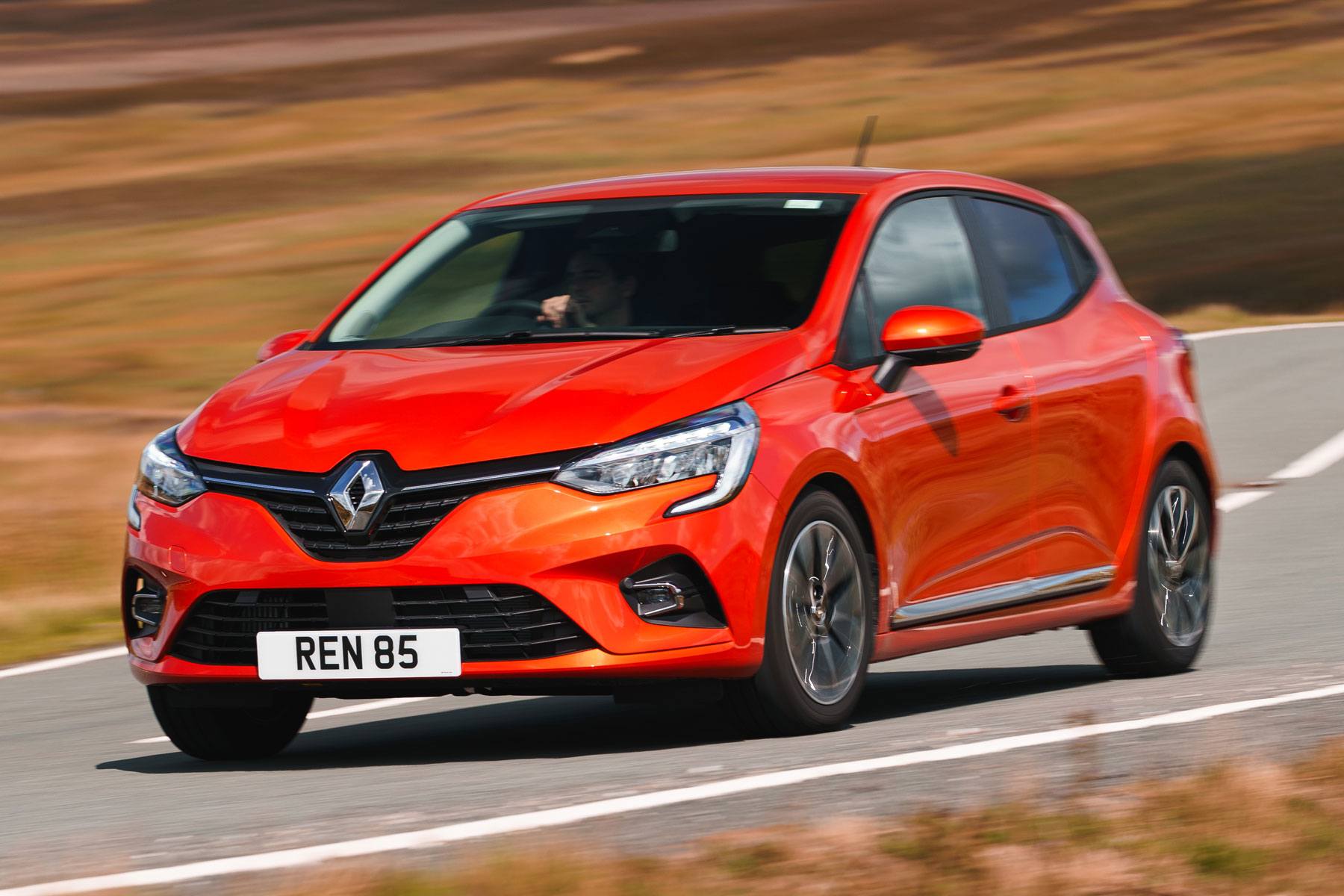 Renault Clio
Boffins from Renault's Formula 1 division helped the Clio technical team develop the latest hybrid system, which is called E-Tech. It cleverly uses a six-speed automatic transmission and electric motor to switch the engine on and off – it's all very fluid and smooth. There's peppy performance when you want it, plus excellent fuel economy when you're happy to drive more steadily. Otherwise, it's the same Clio so many know and love, with attractive styling and a smart interior that's more upmarket than many in this sector. Five-door practicality and a decent boot mean it's family-friendly as well.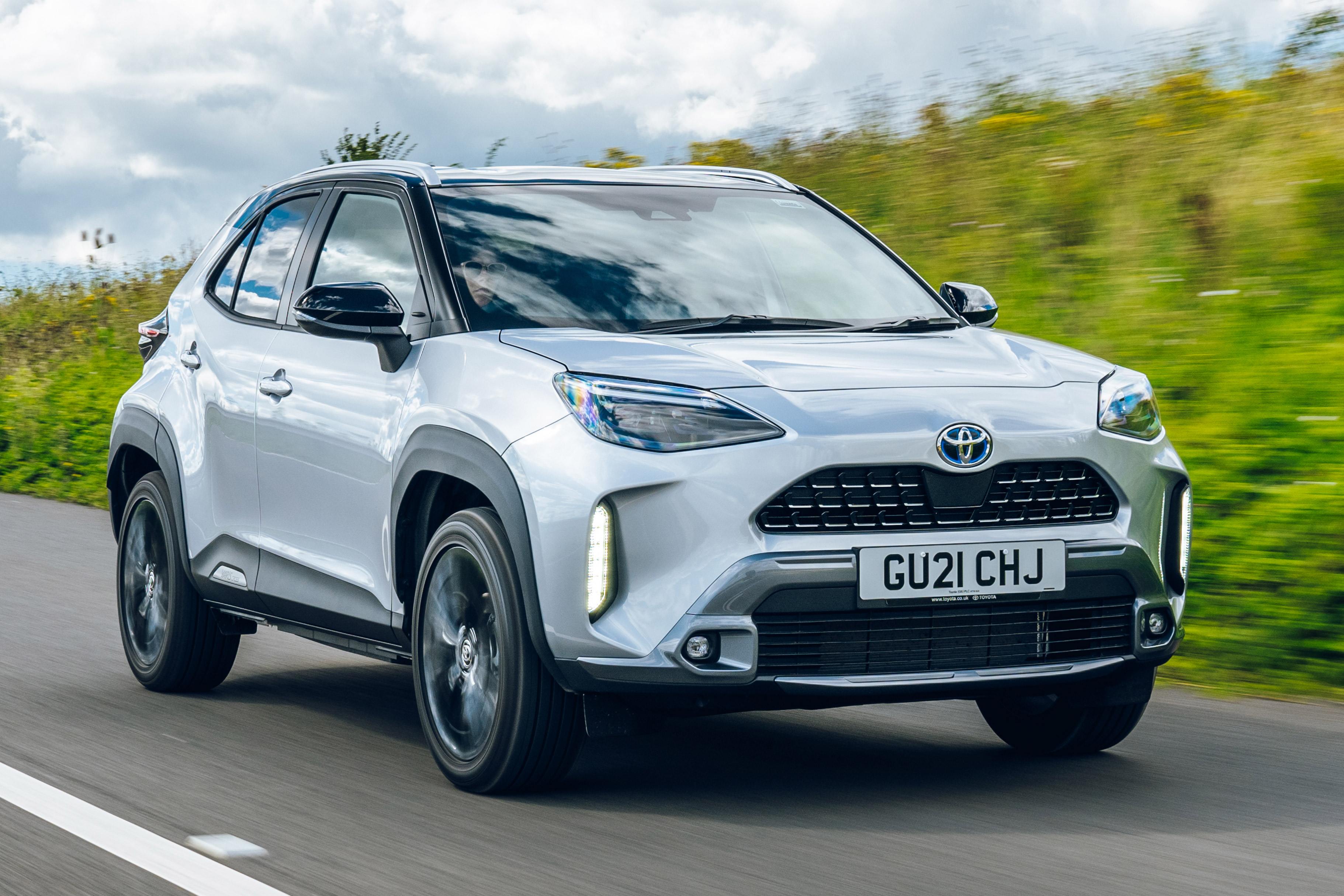 Toyota Yaris Cross
The Toyota Yaris Cross is the small SUV alternative to the Yaris hatchback, with a bespoke and distinctively different exterior. It has a more rugged stance, infused with styling cues from the larger RAV4. Inside, it's more familiar new Yaris fare, but that's no bad thing as the fundamentals are solid – and the extra height of the SUV-style body means more space and comfort, particularly for those in the rear. It shares the 1.5-litre hybrid drivetrain of the Yaris, which works really well in practice and serves up a high proportion of pure electric driving, even for those who aren't trying. This results in really strong fuel economy and low tax costs.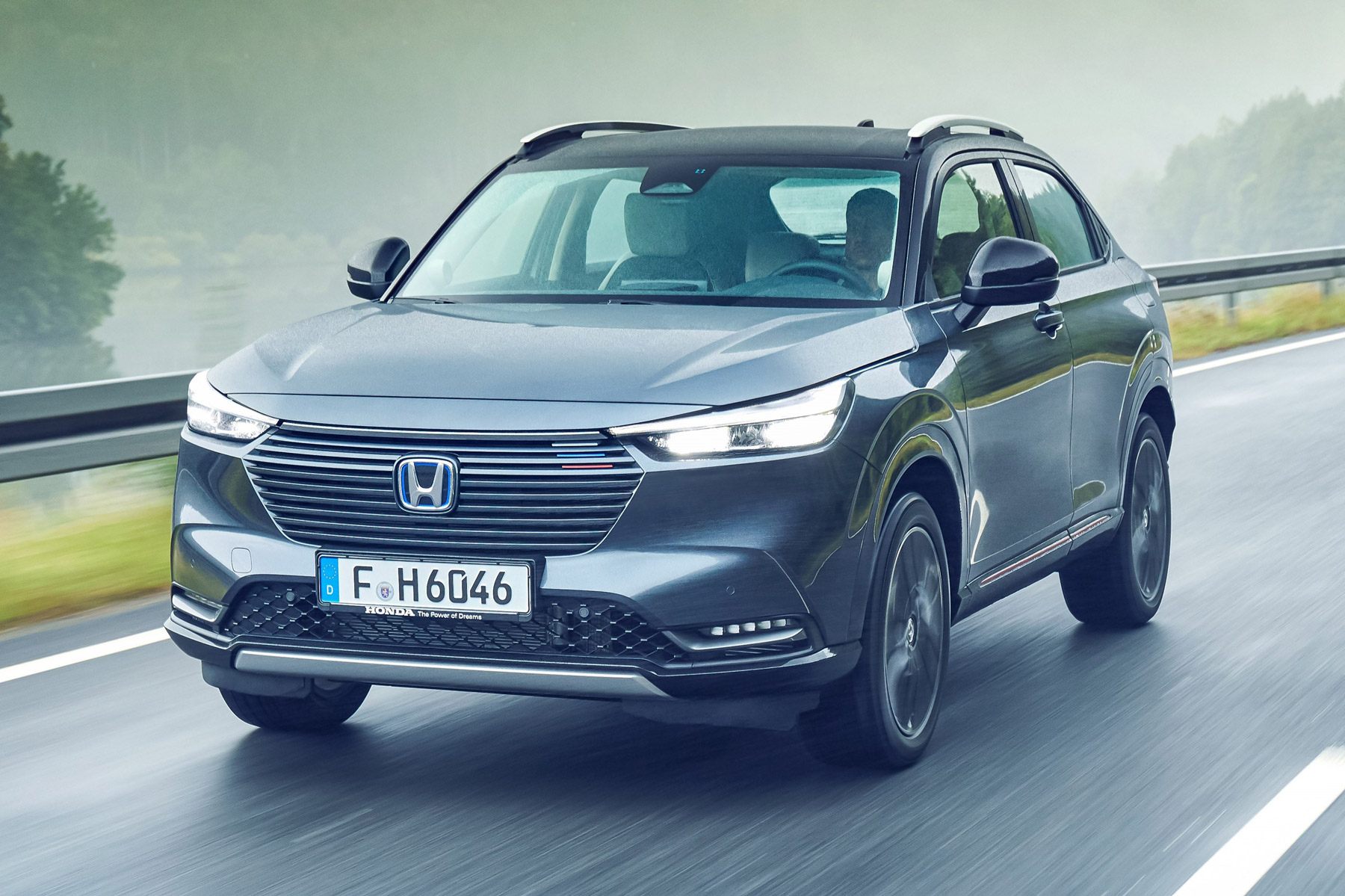 Honda HR-V
Like the Yaris Cross, the HR-V is a small crossover variation of a supermini – in this case, the Honda Jazz. It too has an entirely bespoke exterior, and what an attractive car it is, with simple lines, a distinctive body-colour front grille and a sporty, GT-style rake to the rear screen. Like the Jazz, it's high-quality and simple inside, with a much-improved infotainment system. It shares the e:HEV dual motor hybrid system, which allows the engine to cut in and out independent of road speed. It's clever and very effective, reducing CO2 emissions and helping improve real-world fuel economy.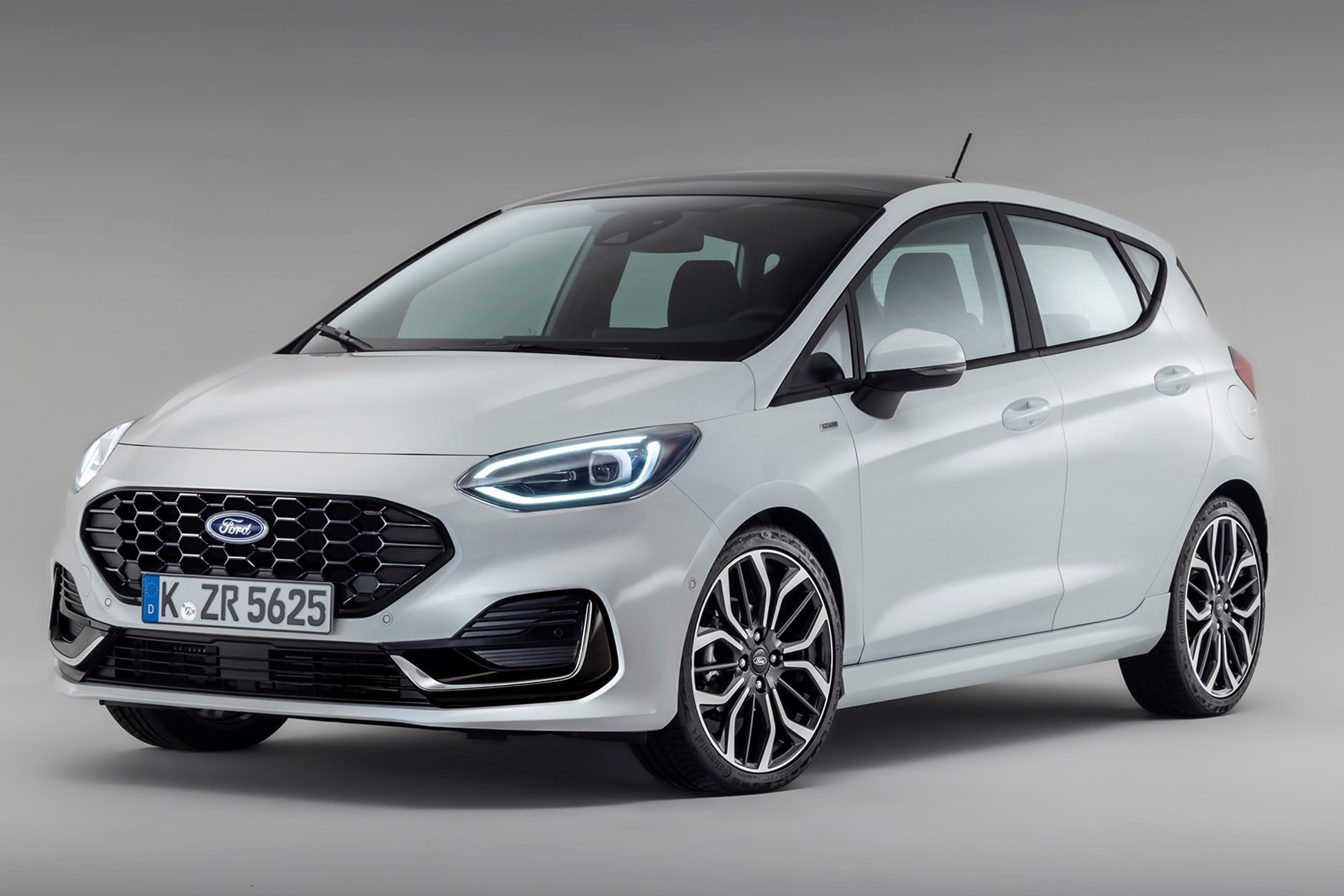 Ford Fiesta
The Ford Fiesta is the first of our mild hybrid contenders in this rundown of best small hybrid cars. Instead of powering the car, the small electric motor assists a 1.0-litre turbocharged petrol engine. As a result, the Ecoboost hybrid Fiesta delivers 125hp and up to 56.5mpg. CO2 emissions are reduced, too: the lowest of any Fiesta currently on sale. Ford says the system is particularly effective in stop-start traffic, where it's also easier to drive thanks to the Powershift seven-speed automatic gearbox. You can get a more powerful 155hp version of the Fiesta mHEV, too. All Fiestas have been facelifted for 2022, keeping them fresh-looking and competitive.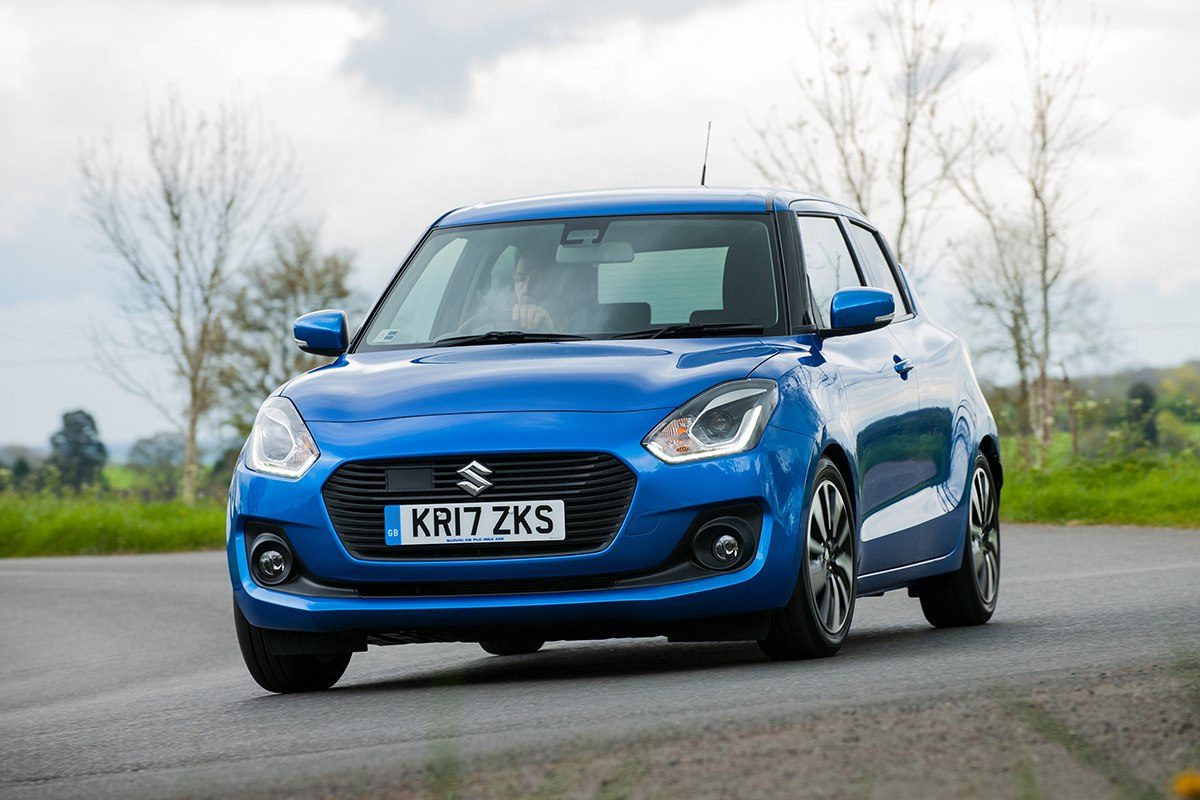 Suzuki Swift
Mild hybrid technology is now standard across the full Suzuki Swift range, with prices competitively starting from less than £16,000. It's a very effective system on paper: the 83hp 1.2-litre engine averages almost 60mpg and CO2 emissions start from just 106g/km. A manual gearbox is standard, but you can choose an optional automatic. There's even a mild hybrid Swift with Allgrip all-wheel drive, which is almost unique in this sector. The little Suzuki is roomier than you'd think inside, and equipment levels across the range are generous. Every model gets 16-inch alloy wheels and radar-based autonomous emergency braking, for example.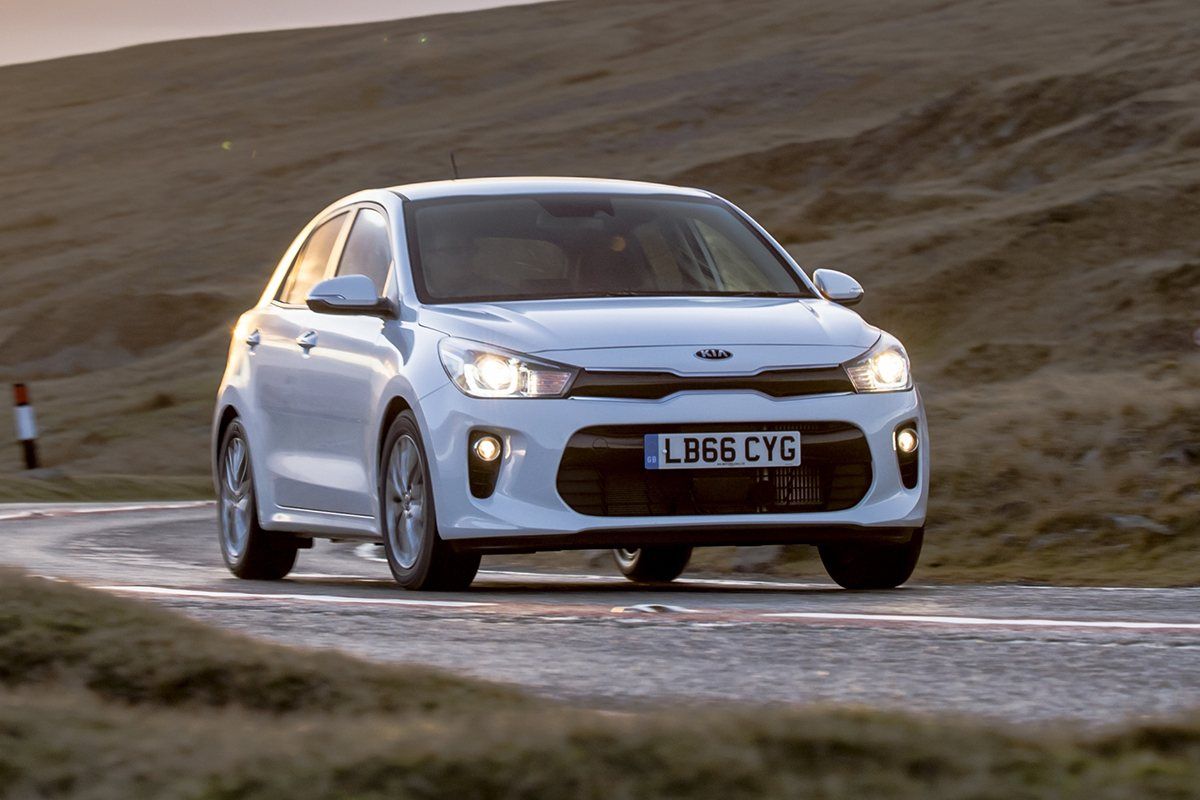 Kia Rio
The Kia Rio 48V mild hybrid boasts an interesting choice of gearbox technology. You can choose a self-shifting DCT automatic as a cost option, but regular cars come with an innovative iMT transmission. This has a regular gearstick, along with 'clutch by wire' functionality. It allows in-gear coasting, which Kia reckons will save three percent in real-world CO2 emissions, with fuel economy benefiting accordingly. The 118hp 1.0-litre T-GDI 48V engine already has the lowest CO2 figures of the range, The system is offered on high-grade '3' and sporty-look GT-Line S models, both of which have a good haul of standard equipment, not forgetting Kia's excellent seven-year, 100,000-mile warranty.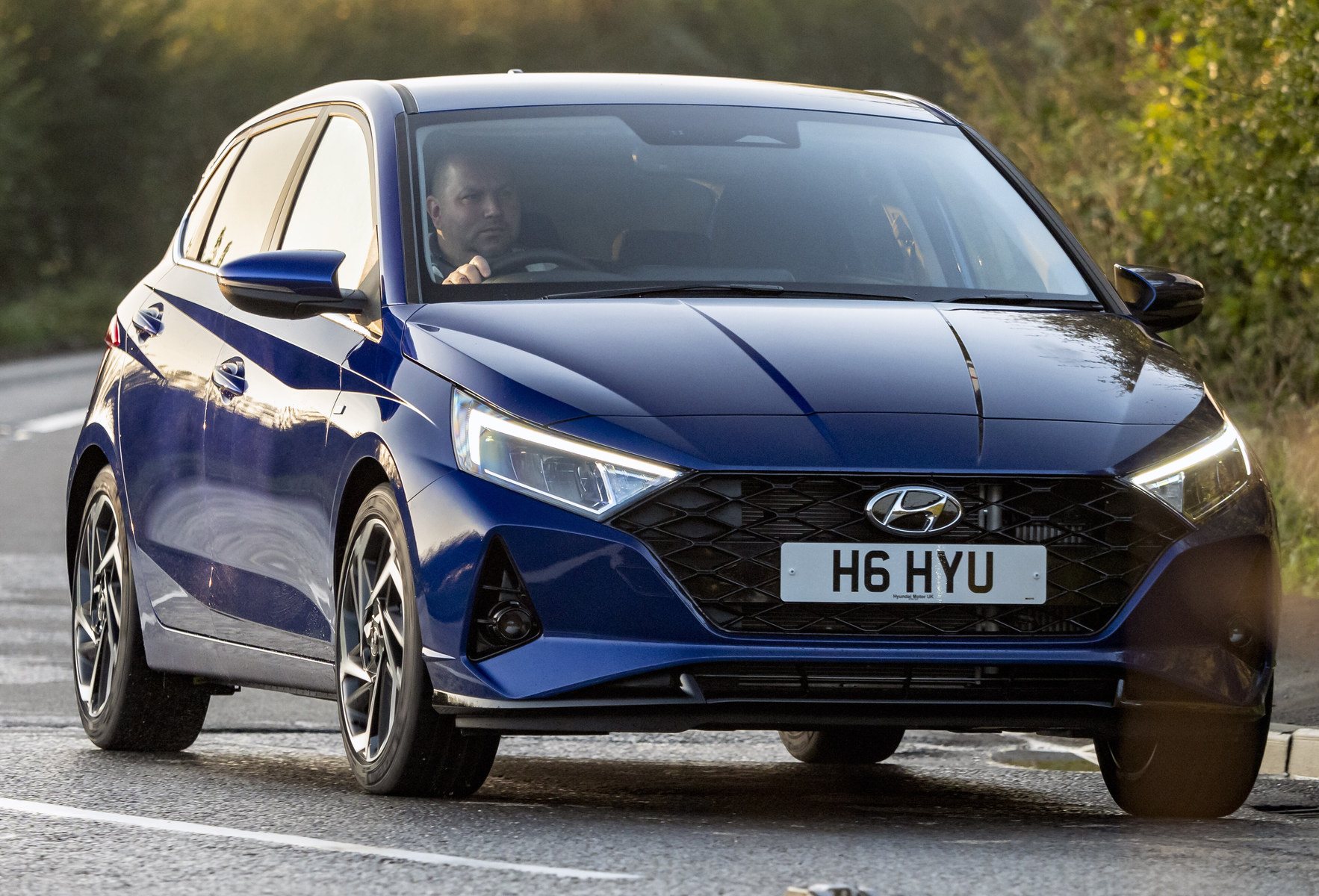 Hyundai i20
The Hyundai i20 is a sharply-styled alternative to its Korean cousin, the Kia Rio. It's the more distinctive of the two, and has a more up-to-date interior. Mild hybrid 48V tech is offered across the range, including the entry-level 1.0 T-GDI 100 variant, which has CO2 emissions from just 116g/km. Hyundai says the engine will be shut down when decelerating or pulling up to a halt, saving fuel in stop-start driving. Equally, the electric boost under acceleration takes load off the engine, resulting in a further improvement to economy. The i20 48V comes with a manual gearbox as standard, or you can have a DCT dual-clutch automatic for £1,250.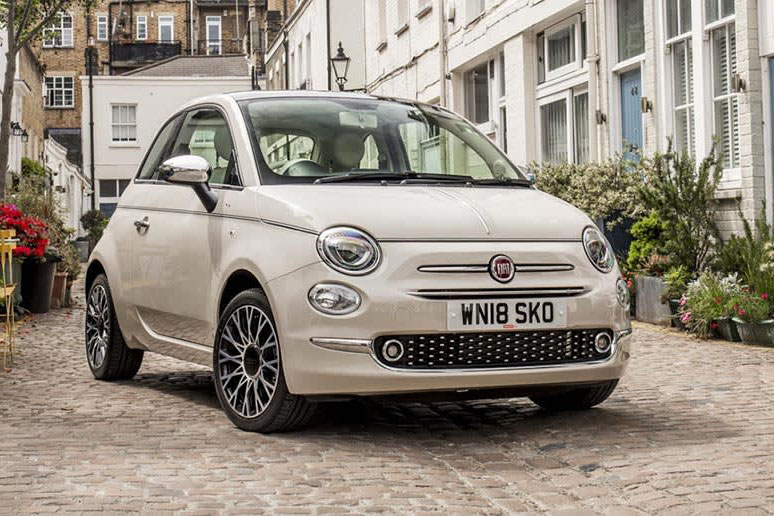 Fiat 500 Hybrid
The regular Fiat 500 is now only available with mild hybrid tech. It continues on sale as a petrol-powered alternative to the new Fiat 500 Electric. The company says mild hybridisation gives better response under acceleration, plus smoother and quicker engine restart after stop-start shutdowns. It even encourages drivers to shift into neutral as they decelerate, so the engine can turn off for longer. CO2 emissions from just 88g/km prove how effective the system can be, particularly if drivers make use of the energy-flow diagram in the TFT instrument display. Affordable prices for what remains a stylish city car are a plus-point, although the little Fiat is showing its age in other areas.
Is a mild hybrid considered a genuine hybrid?
Mild hybrid tech isn't considered a 'genuine' hybrid system. Because it only works when you lift off the accelerator, rather than offering pure electric driving when moving forwards, many consider mild hybrid systems to be simply an extended form of stop-start. The 48V systems do offer the added benefit of delivering an electric motor boost to the engine during acceleration, though, which does reduce load and save a little fuel.
Where do small hybrid cars work most efficiently?
Small hybrid cars are most effective in town, notably in stop-start traffic. Each time you lift off, the engine generally shuts down, so there's no fuel wasted as you coast to a halt. And full hybrid systems will use the energy recovered to power an electric motor, driving the car forwards in engine-off mode – at least until demand gets too high or battery charge drops too low. This saves yet more fuel; hybrids can generally run in town as EVs for more than 50 percent of the time.
Do you have to plug in a small hybrid car?
The beauty of a small hybrid car is you don't need to plug it in. This is why they are often referred to as 'self-charging' hybrids. Plug-in hybrid technology does offer a much longer pure electric range – sometimes 30 miles or more – but it's also significantly more expensive to buy, mainly due to the larger batteries. This is why plug-in hybrid small cars are so rare, and why there isn't currently a small petrol-electric car on the market that requires plugging in.