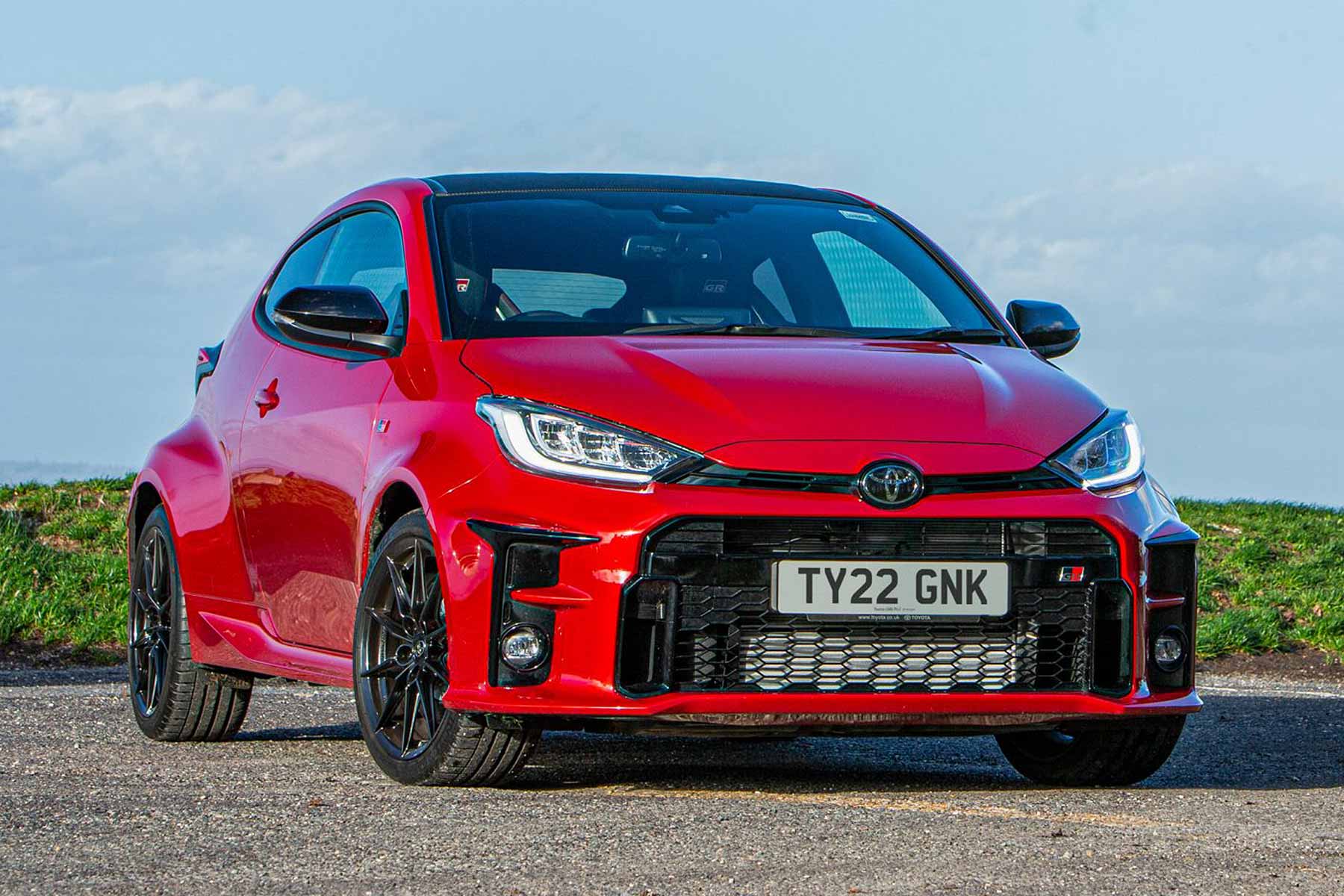 The hot hatch appeals to our naughty side. Devilish performance from an uprated engine, aggressive styling courtesy of a bodykit, spoilers and larger alloy wheels, plus firm suspension for improved cornering speed. It's the perfect package.
The original Volkswagen Golf GTI was the car that popularised the concept of a hot hatchback, but others soon followed. Cars like the Peugeot 205 GTI, Renault Clio Williams and Ford Escort XR3i will live long in our memories.
Today's hot hatches are a little more refined, but the recipe has remained the same. Take a standard family hatchback, crank everything up to 11, then go and have some fun on your favourite B-road. In the real world, a good hot hatch is likely to be as quick as a sports car, or even a supercar.
Here are some of the best hot hatches you can buy right now, including a rally-bed hero and a 421hp mega-hatch.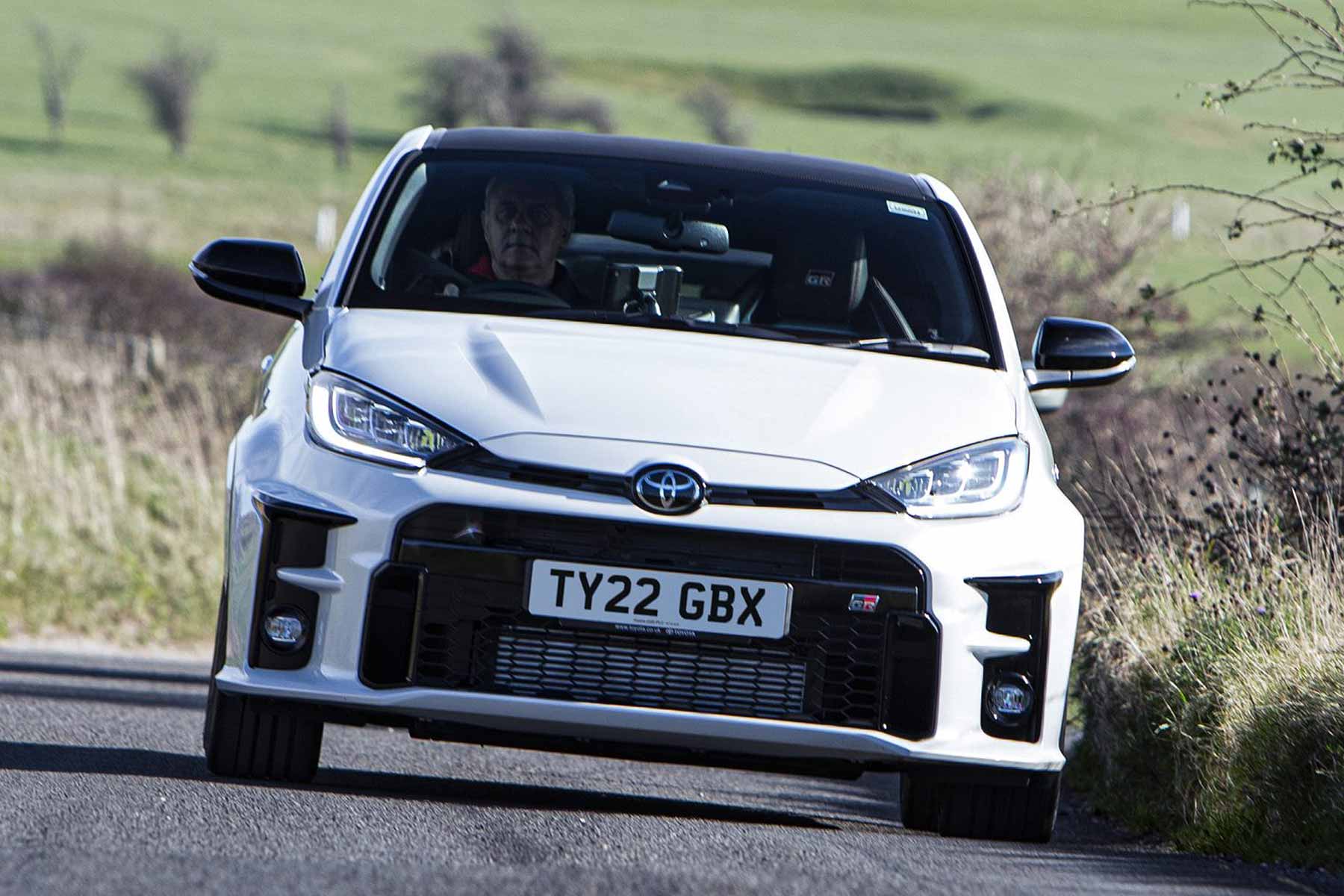 Toyota GR Yaris
In years to come, people will be talking about the Toyota GR Yaris as the finest hot hatch of its generation. Don't be fooled by its name, because the GR Yaris shares very little in common with the standard Toyota Yaris. Highlights include a three-door body, lower roofline, swollen wheelarches, 18-inch alloys and a 1.6-litre turbocharged engine producing 261hp at 6,500rpm. This four-wheel-drive hot hatch will hit 62mph in 5.5 seconds before racing to a top speed of 143mph. 'Racing' being the operative word, because the GR Yaris was built to go rallying. You really ought to join the waiting list.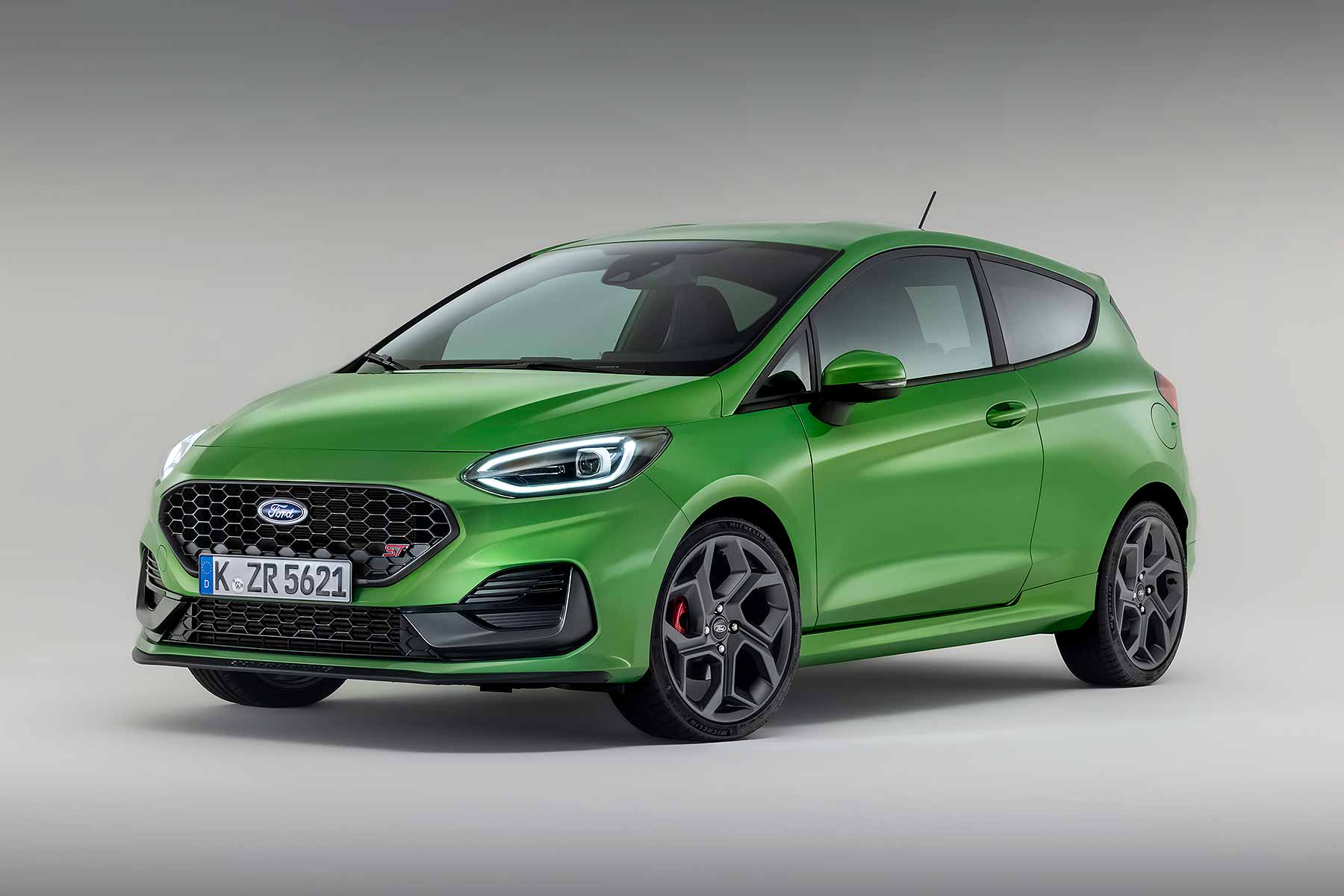 Ford Fiesta ST
There's no waiting list for the Ford Fiesta ST 3, so you could be having fun sooner than you think. It's the best affordable hot hatch on the market, and thanks to an update in 2022, it's better than ever. Power is sourced from a fizzy 1.5-litre three-cylinder engine producing 200hp, but it's the steering, gearbox and handling that stand out. It's so good, you'll wonder if the £26,500 price tag is a misprint. The list of equipment includes 18-inch alloy wheels, matrix LED headlights, an 8-inch touchscreen infotainment system, a 12.3-inch digital instrument cluster and a heated windscreen.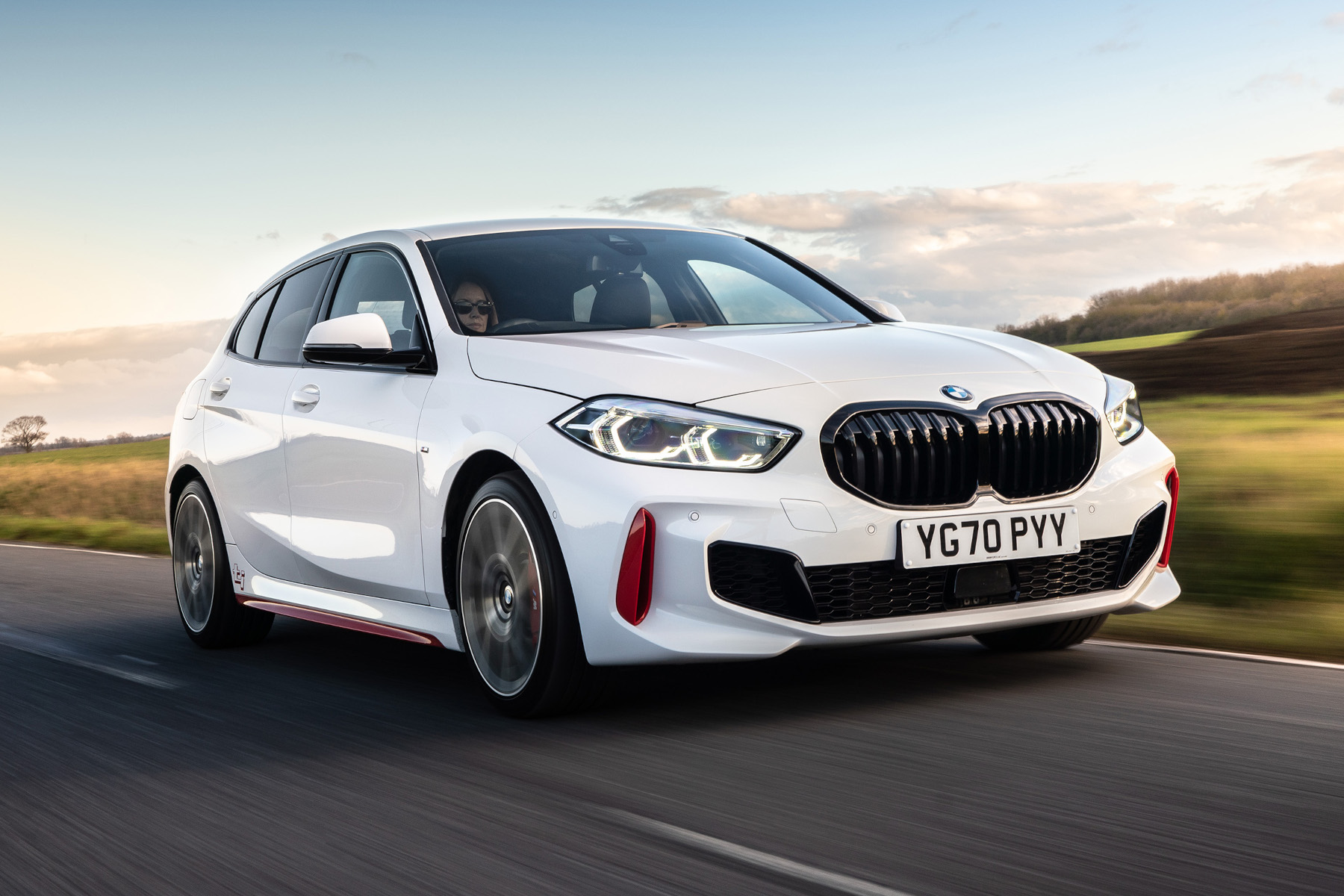 BMW 128ti
BMW has built a Volkswagen Golf GTI. OK, not quite, but after years of peddling rear-wheel-drive hatchbacks, BMW has made the 1 Series front-wheel drive. That could be a recipe for disappointment, but the 128ti is every bit as good as the fabled Golf GTI. At £34,500, it's cheaper than the four-wheel-drive M135i, but you're unlikely to be disappointed by the 265hp four-cylinder engine. The eight-speed paddle-shift gearbox is superb, while the chassis has a playfulness that's absent in the M135i. The 128ti will sprint to 62mph in 6.1 seconds and could return 40.9mpg if you drive carefully.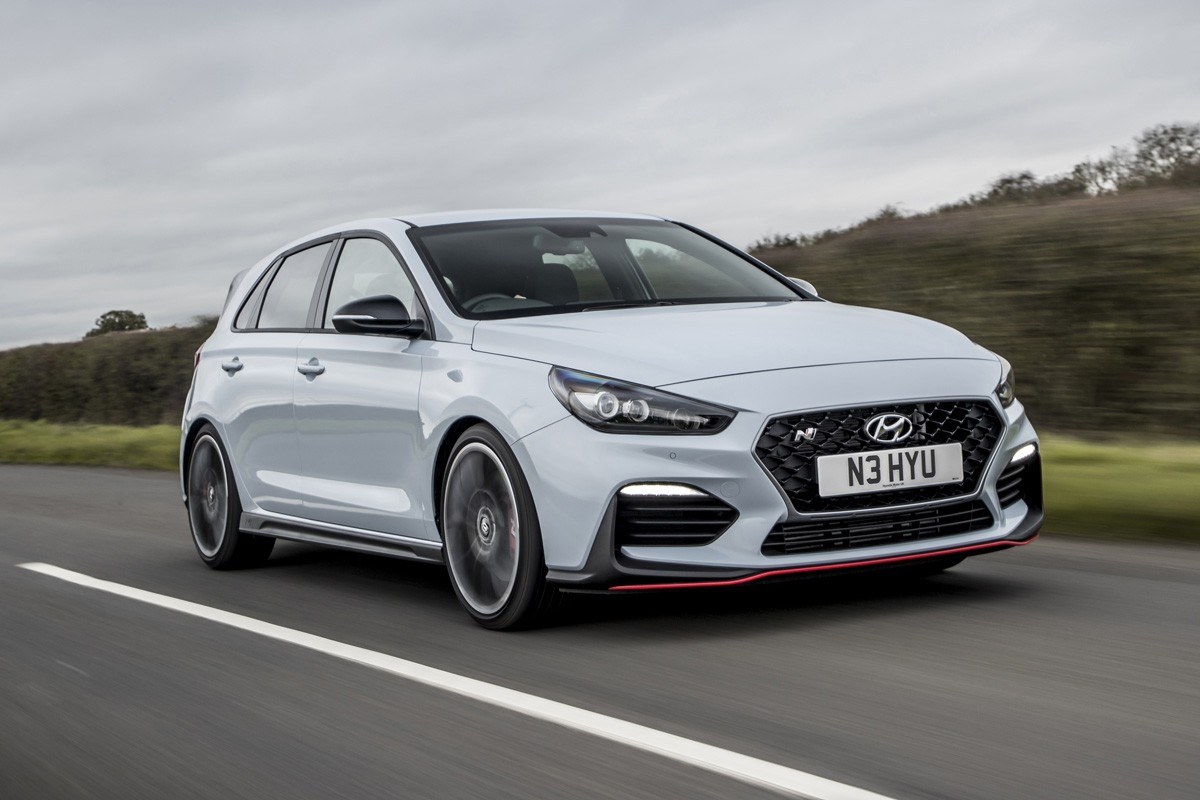 Hyundai i30 N
We accept that a long warranty won't top many people's list of priorities when buying a hot hatch, but Hyundai's five-year, unlimited mileage cover should deliver some peace of mind. The i30 N offers so much more than an excellent warranty, though, including a 2.0-litre turbocharged engine producing 280hp, a tuneful exhaust note and different driving modes. There's also a choice of six-speed manual or eight-speed dual-clutch transmissions, along with launch control and rev-matching. The specification also includes 19-inch alloys, Pirelli P Zero tyres, LED headlights and a 10.25-inch infotainment system.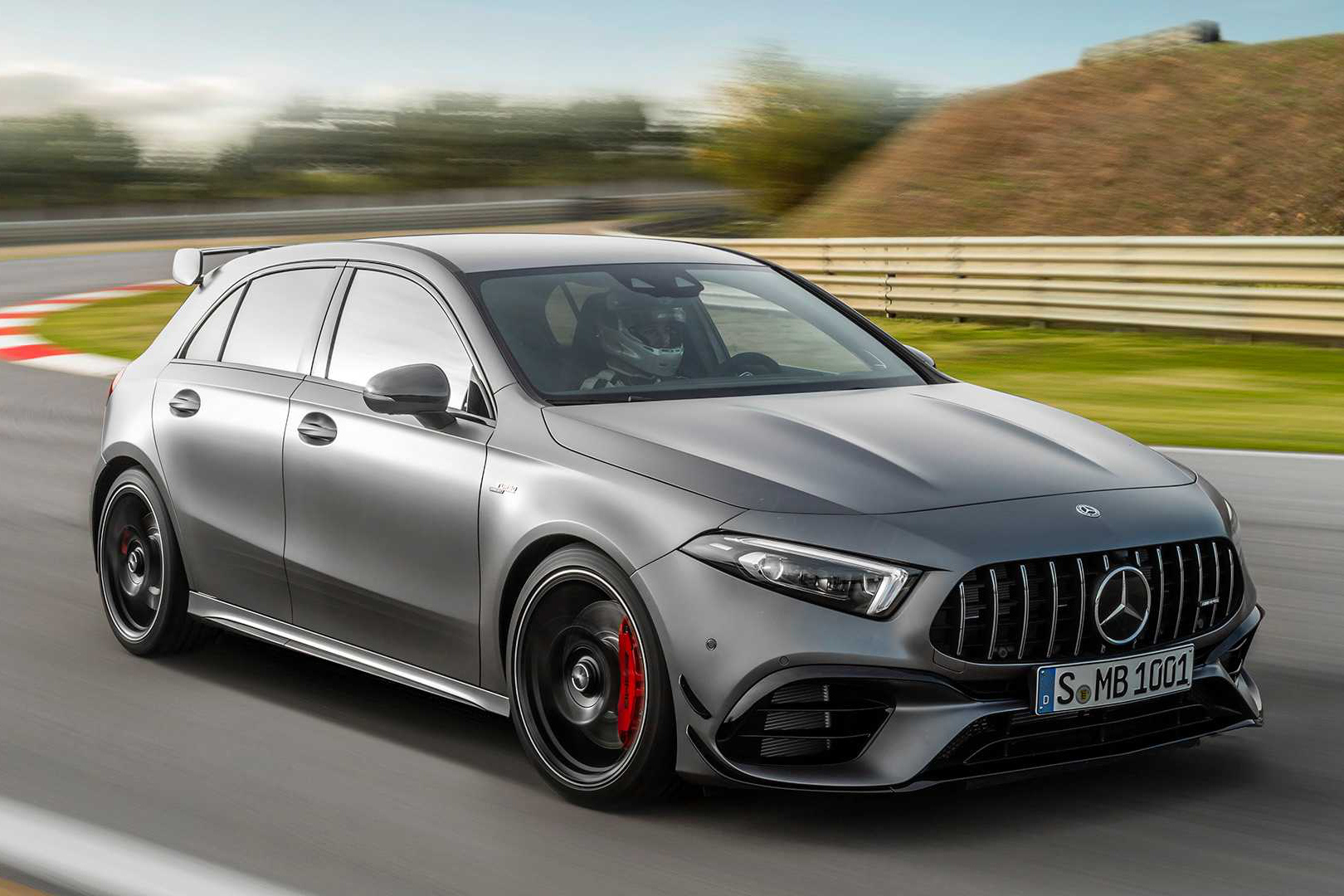 Mercedes-AMG A 45 S
Outrageous. That's the word we'd use to describe the performance of the Mercedes-AMG A 45 S 4Matic Plus. Some of us are old enough to remember the days when 200hp seemed like a lot in a hot hatch, but the A 45 S offers an insane 421hp from a 2.0-litre turbocharged petrol engine. It'll hit 62mph in just 3.9 seconds before reaching a top speed of 168mph. If the horsepower seems mad for a hot hatch, wait until you discover the price. The A 45 S costs a cool £59,000, although you will receive a complimentary driving experience at Mercedes-Benz World.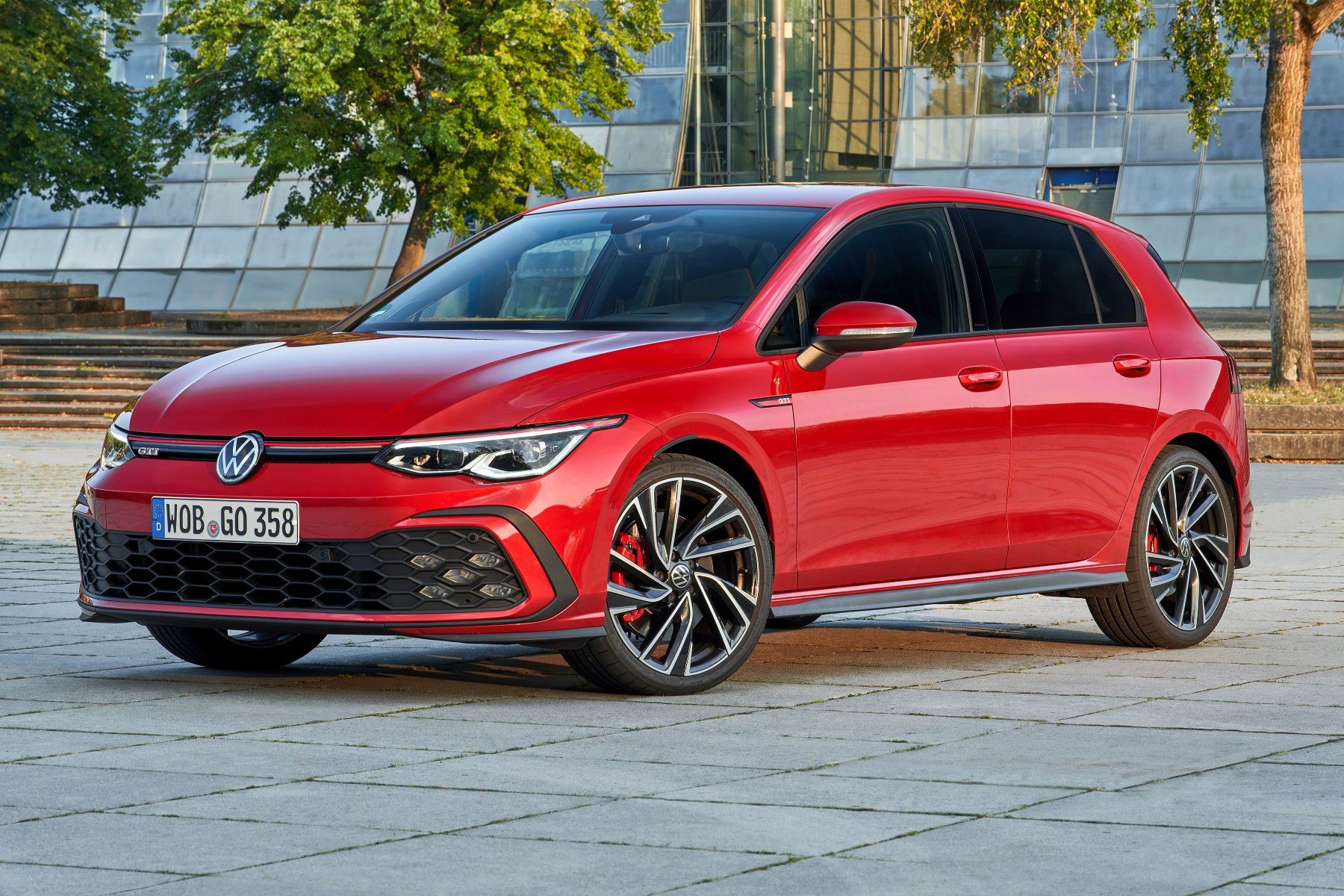 Volkswagen Golf GTI Clubsport
A list of the best hot hatches wouldn't be complete without the Volkswagen Golf GTI. It hasn't always been the best choice in a crowded market – the Mk1 and Mk5 are the exceptions – but few hot hatches offer the same all-round capabilities. To get the best out of the current Mk8 Golf GTI, you need to opt for the 300hp Clubsport edition. It has 55hp more than the standard Golf GTI, and although that's 20hp down on the four-wheel-drive Golf R, we reckon you'll prefer the playfulness of the front-driven Clubsport. It also looks the part, thanks to an array of cosmetic upgrades.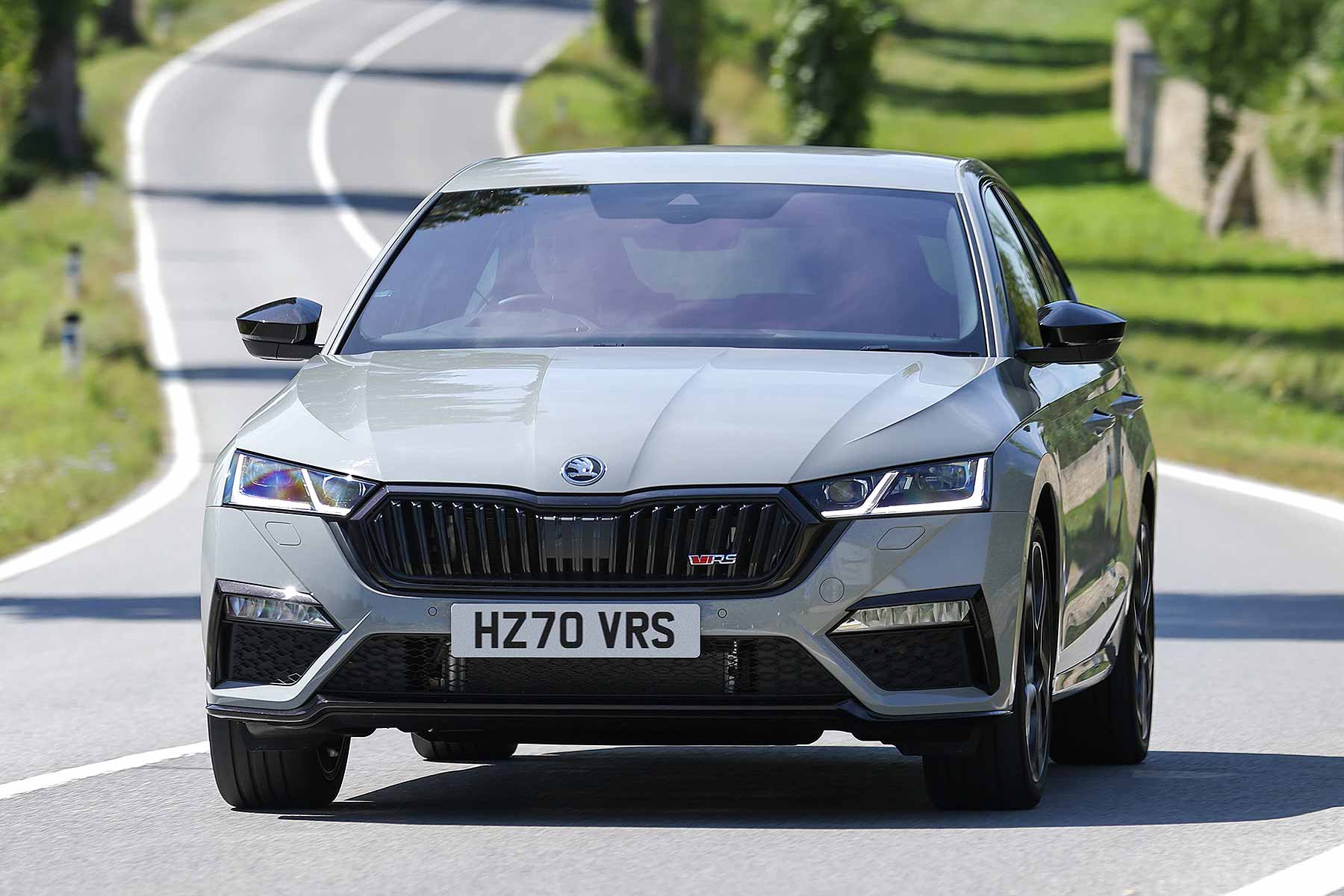 Skoda Octavia vRS
The Skoda Octavia vRS is the more practical alternative to the Volkswagen Golf GTI. It's based on the same platform, but the Octavia benefits from a cheaper price tag and a cavernous boot. It's not as much fun to drive as the Golf GTI Clubsport, but few hot hatches offer such a compelling blend of performance, space and value for money. There are three engines available: 2.0-litre turbocharged petrol, 2.0 diesel and even a 1.4 petrol-electric plug-in hybrid. The latter offers the lowest running costs and a pure-electric range of 37 miles, but the 2.0 petrol is the most fun.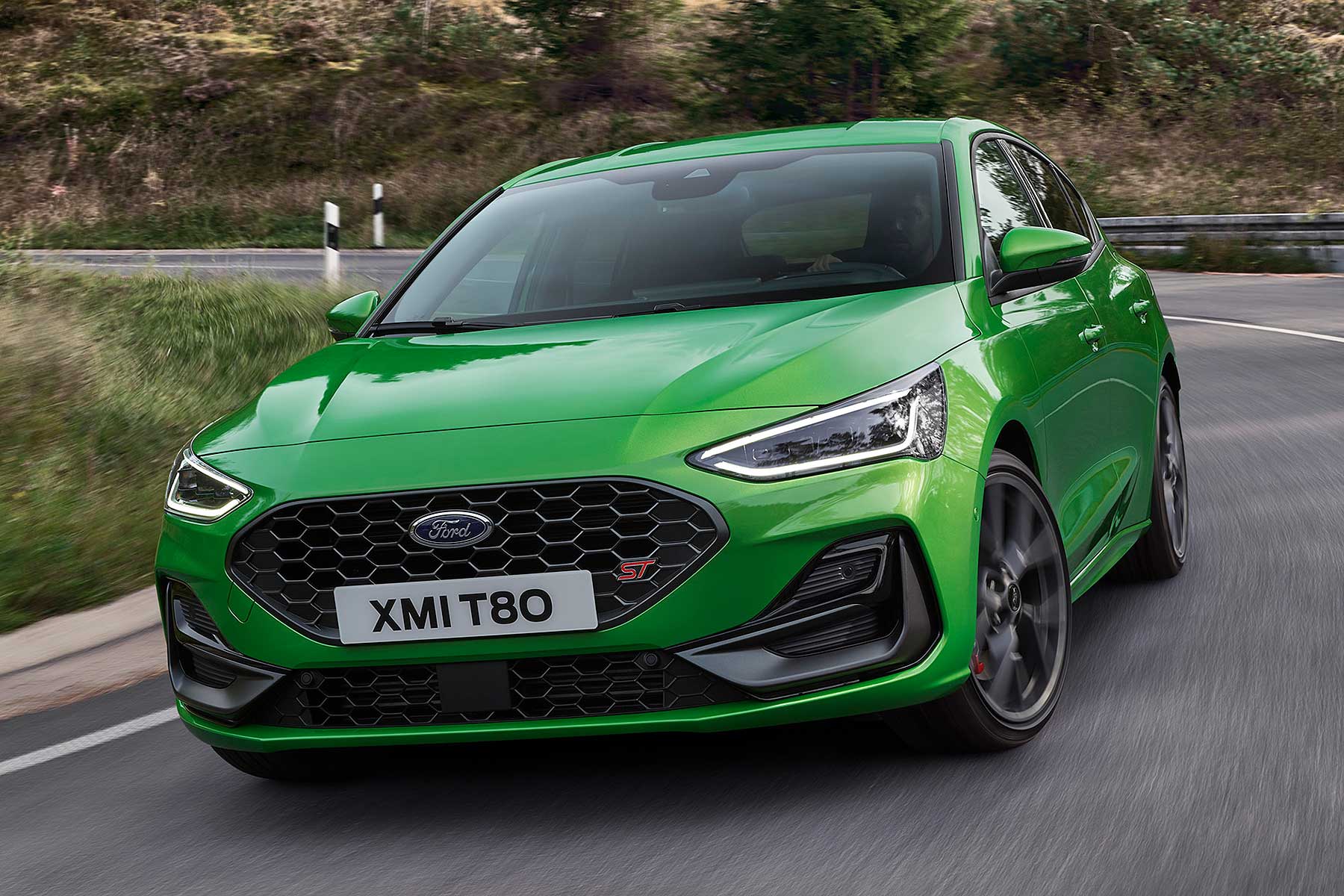 Ford Focus ST
We make no apology for including a second Ford on our list of the best hot hatches. In the absence of an RS model, the ST is the hottest Focus you can buy. Power is sourced from the familiar 2.3-litre EcoBoost engine, which produces a not-that-impressive 280hp. But that's not the end of the story, because the Focus ST boasts a fantastic chassis, precise steering and an excellent six-speed manual gearbox (a seven-speed automatic is optional). Highlights include 19-inch alloy wheels, matrix LED headlights, a 12.3-inch digital instrument cluster and a heated windscreen. Prices start from around £35,000.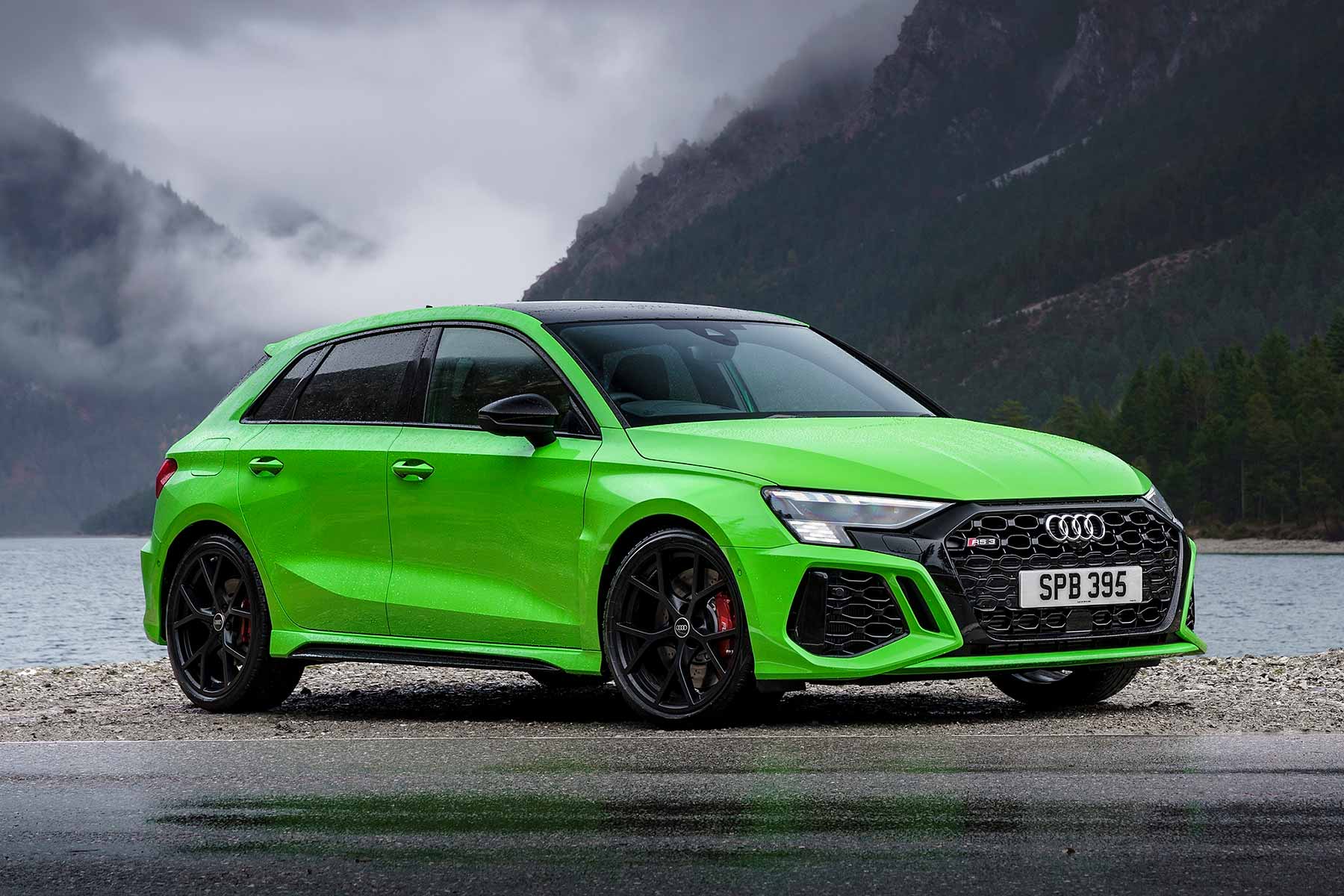 Audi RS3 Sportback
It's crazy to think that the 400hp Audi RS3 Sportback isn't the most powerful hot hatch you can buy. Still, while the Mercedes has to 'make do' with a 2.0-litre four-cylinder engine, the Audi has a fabulous 2.5-litre five-cylinder turbo at its disposal. A 0-62mph time of 3.8 seconds looks great on paper, but to focus on the sprint time would be to lose sight of one of this car's hallmarks: the soundtrack. Four-wheel-drive delivers all-weather reassurance, while the build quality is as good as you'd expect from an Audi. Tick the right option box and the RS3 will hit a top speed of 180mph.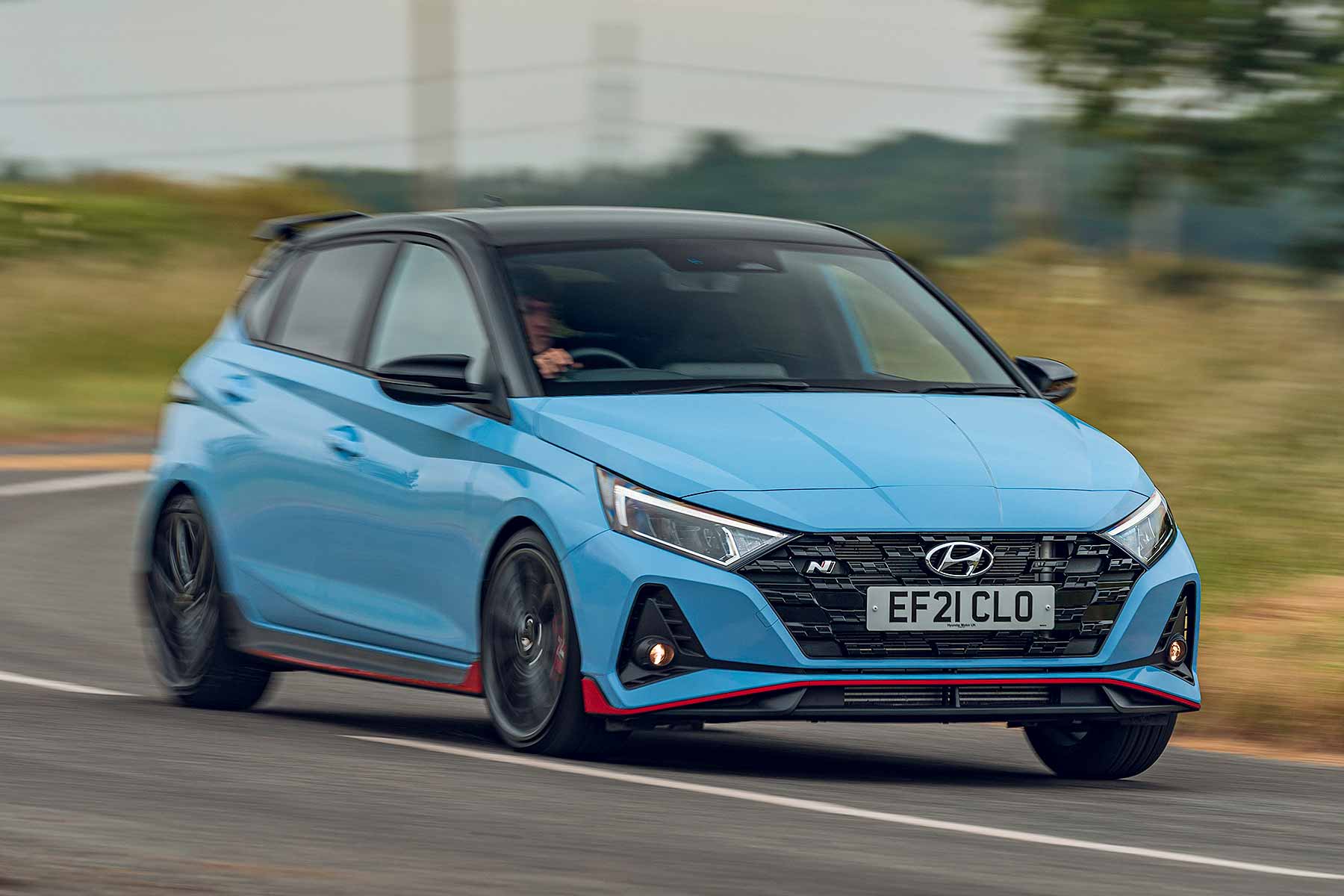 Hyundai i20 N
Finally, a car manufacturer has built an affordable hot hatch to rival the Ford Fiesta ST. The Hyundai i20 N undercuts the larger i30 N by around £10,000, but the performance won't leave you feeling short-changed. Its 1.6-litre turbocharged engine produces 204hp, which is more than enough in a car of this size. The car sits 40mm lower than the standard i20 and benefits from firmer dampers and stiffer springs. In many ways, it feels like a hot hatch of old, thanks to a nimble chassis and an eagerness to entertain. Yes, you also get the five-year unlimited mileage warranty.
What is the greatest hot hatchback?
This is a tough one, but any discussion needs to start with the Peugeot 205 GTI. It was almost certainly the best hot hatch of the 1980s, although some people might argue that the Mk1 Volkswagen Golf GTI was better. Other candidates for the crown include the Renault Clio Williams, Renault 5 GT Turbo, Peugeot 306 GTI-6, Mk5 Volkswagen Golf GTI, the current Ford Fiesta ST and the Toyota GR Yaris.
Which is the best hot hatch for around £25,000?
This is a straight fight between the Ford Fiesta ST and Hyundai i20 N, but which one is best? For years, the Fiesta ST was top dog, thanks to its sublime chassis and willingness to entertain. The i20 N is the new kid on the block and in many ways it's better than the Ford. Highlights include a choice of driving modes, bold styling and a five-year unlimited warranty. Drive them both, then see which one you prefer.
What's the best hot hatch for around £35,000?
For this money, we'd be looking at the BMW 128ti, Ford Focus ST and Volkswagen Golf GTI. These hot hatches offer the best blend of performance, practicality and value for money, although we'd recommend spending a bit extra to upgrade from the standard Golf GTI to the more powerful Clubsport version. With a 2.0-litre turbocharged engine producing 300hp, it's only marginally slower than the four-wheel-drive Golf R.