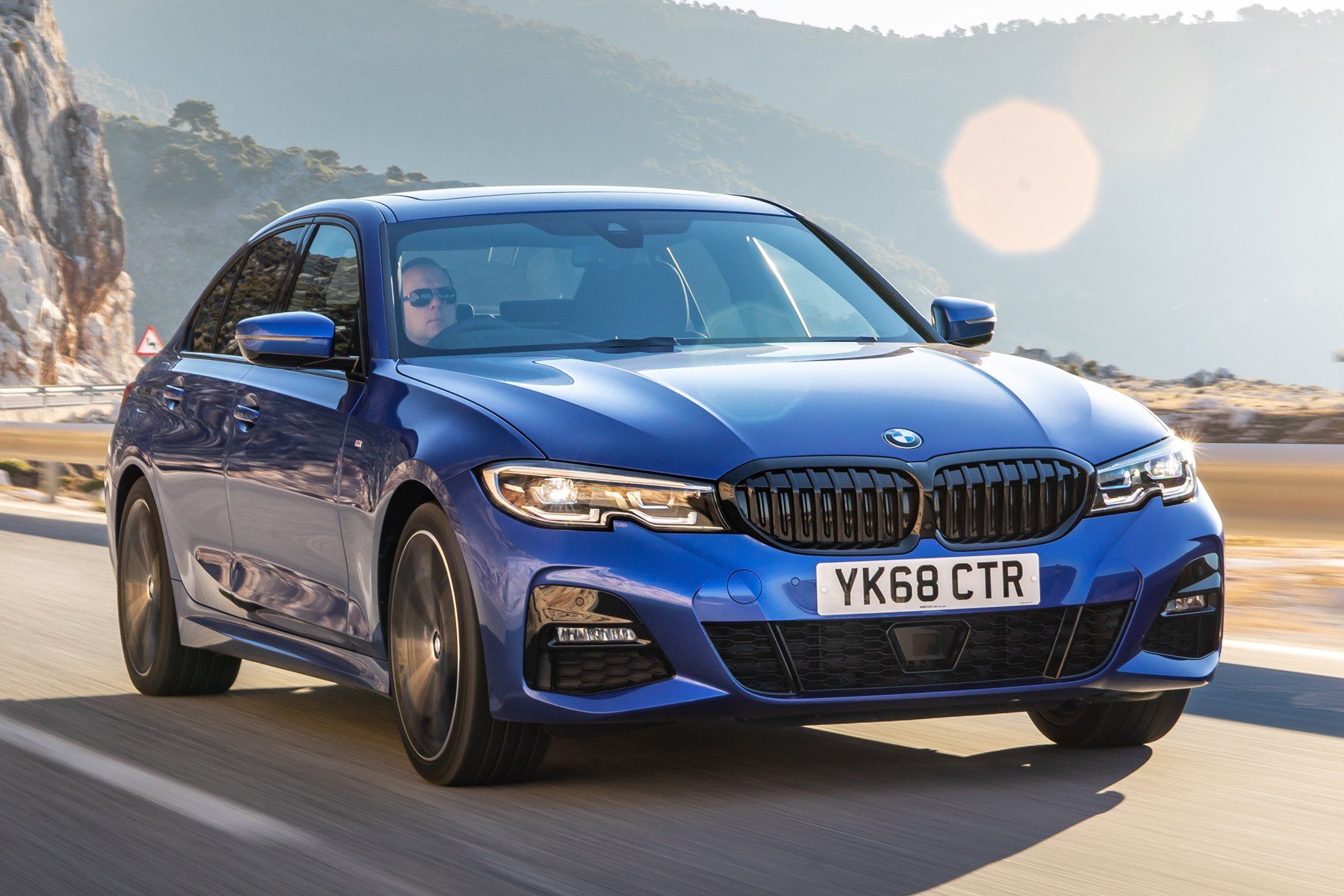 Executive drivers who cover high mileages might consider it a bit too soon to make the switch to a fully electric car. Driving ranges aren't quite long enough, and the public charging network still isn't good enough.
What about those who want to take their first step into electric motoring, though? Or enjoy the significant tax savings that come from running a hybrid as a company car?
Well, car manufacturers have responded, with a growing number of hybrid and plug-in hybrid executive cars. These offer healthy pure electric ranges with the backup of an engine for when you drive beyond the reach of the batteries, eliminating long-distance 'range anxiety'.
The Benefit-in-Kind tax benefits are extremely appealing, potentially saving you hundreds of pounds a month, never mind a year. Here are 10 of the best executive hybrid cars on sale.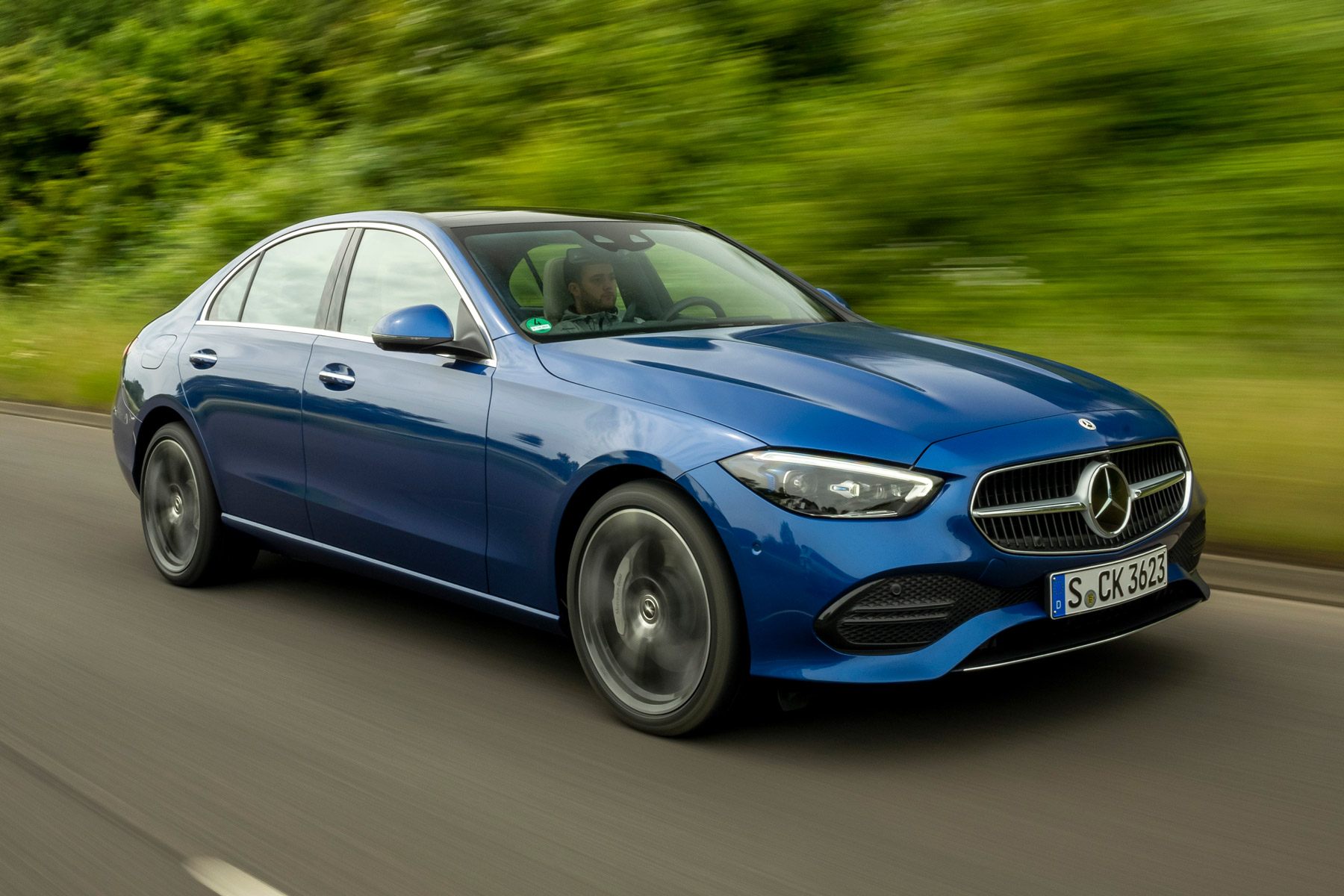 Mercedes-Benz C-Class
The new Mercedes-Benz C-Class is currently the best executive hybrid car on the market. It can travel for up to 62 miles in pure electric mode on a fully charged battery – that's easily more than any other executive hybrid car on sale. The 25.4kWh battery can also be charged in as little as half an hour, if you find a rapid charger fast enough. A 2.0-litre turbo engine is there if you can't charge up, and the combination officially averages, astonishingly, more than 400mpg and emits just 14g/km of CO2. Even if you probably won't see such economy in real-world use, this means exceptionally appealing tax bills for company car drivers – plus the satisfaction of owning one of the best executive cars in the business.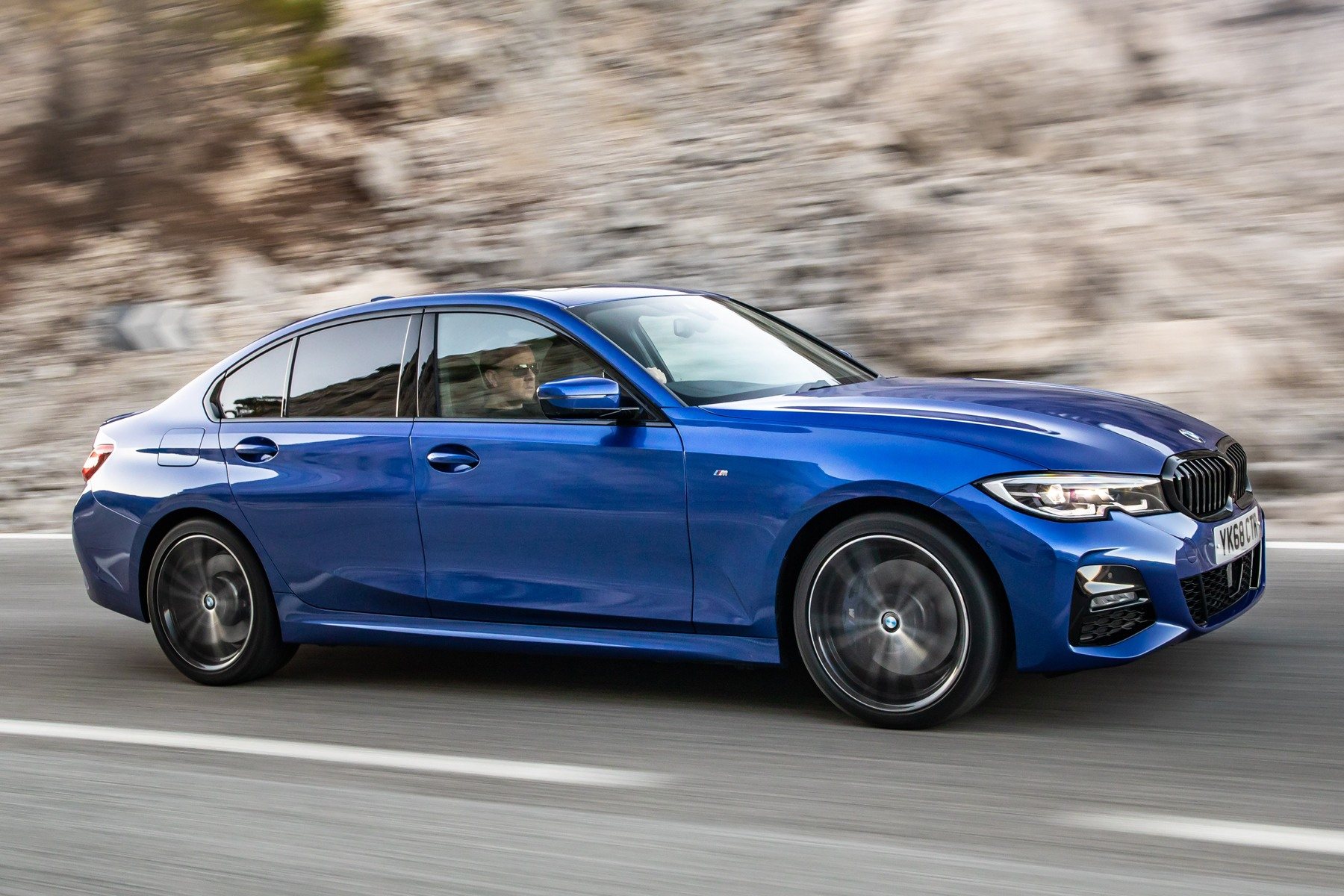 BMW 3 Series
The BMW 330e is a very popular executive hybrid car, one that takes over where the old 320d diesel left off in the hearts and minds of Britain's company car drivers. A 12kWh battery gives a pure electric range of 41 miles before the engine kicks in. When combined with a 113hp electric motor, it can deliver up to 294hp in 'XtraBoost' mode. CO2 emissions from 39g/km are attractive, as is the dynamic-looking 3 Series itself, both outside and in. It also steers with real driver-pleasing engagement, while the infotainment system is one of the best around.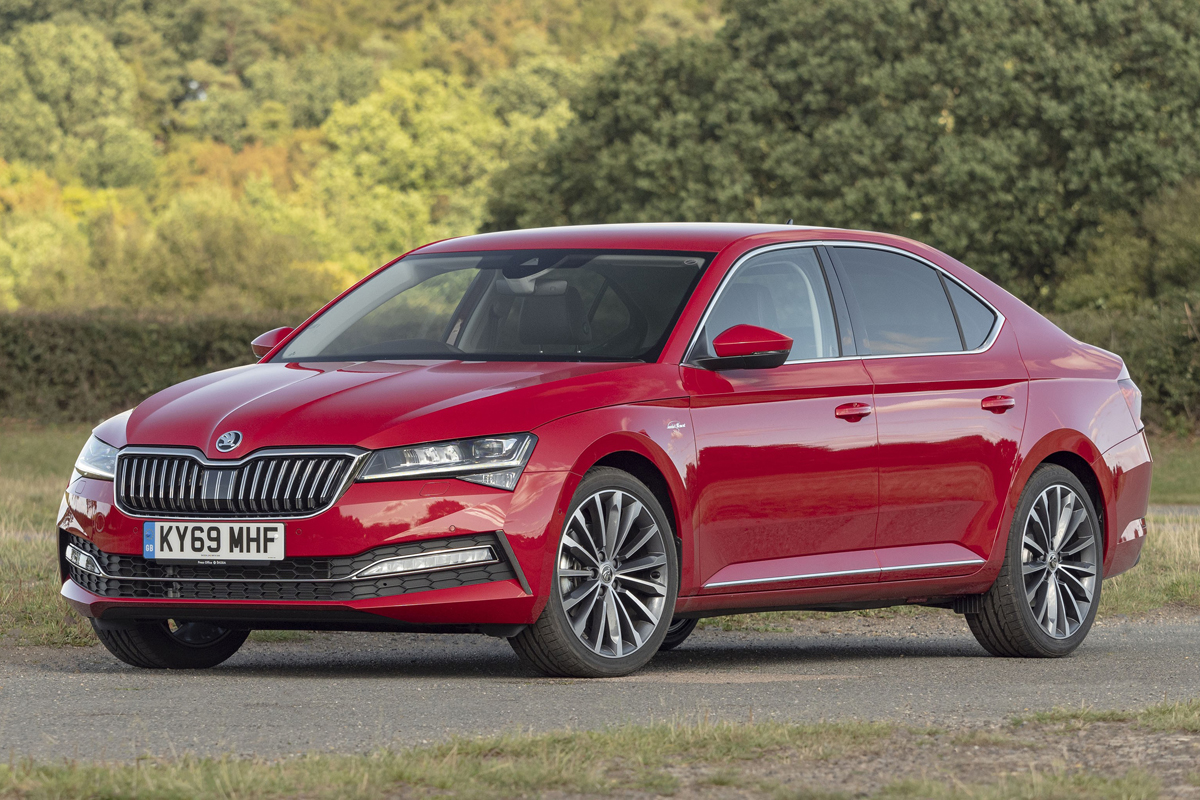 Skoda Superb iV
The Skoda Superb iV is a plug-in version of the firm's well-priced large family car. It's offered both in hatchback and estate guises, pairing a 1.4-litre turbocharged engine with an electric motor for an output of around 220hp. CO2 emissions start from 35g/km and the 13kWh battery gives enough charge for around 30 miles of pure electric driving. That's impressive, but the Superb also stands out for the sheer amount of space it offers inside. It's vast, with acres of adult-friendly passenger room, while both body styles have gigantic load bays. By executive car standards, prices are a bargain, while equipment levels are fully executive-grade.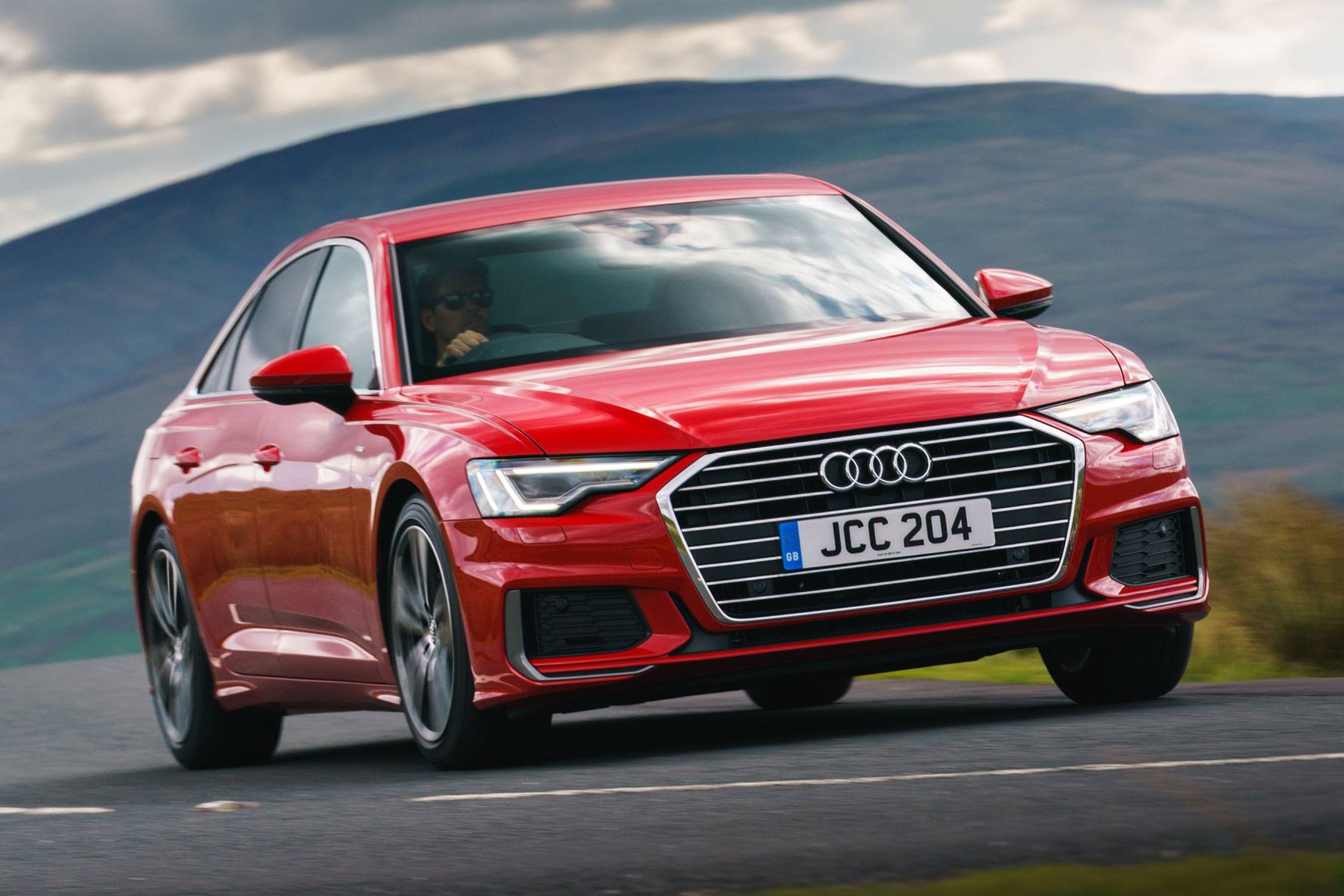 Audi A6
The Audi A6 is available with plug-in hybrid tech in both saloon and Avant (estate) forms. The 50 TFSI e version has a 42-mile pure electric range, thanks to a generous 17.9kWh battery. With 299hp, it also serves up very brisk performance. The A6 is a sophisticated executive car, with understated styling and an upmarket interior. The latest display screens are comprehensive and there's particularly generous space in the rear – almost as much as the flagship A8 limousine, in fact. If you seek an executive hybrid car that looks and feels suave, look no further.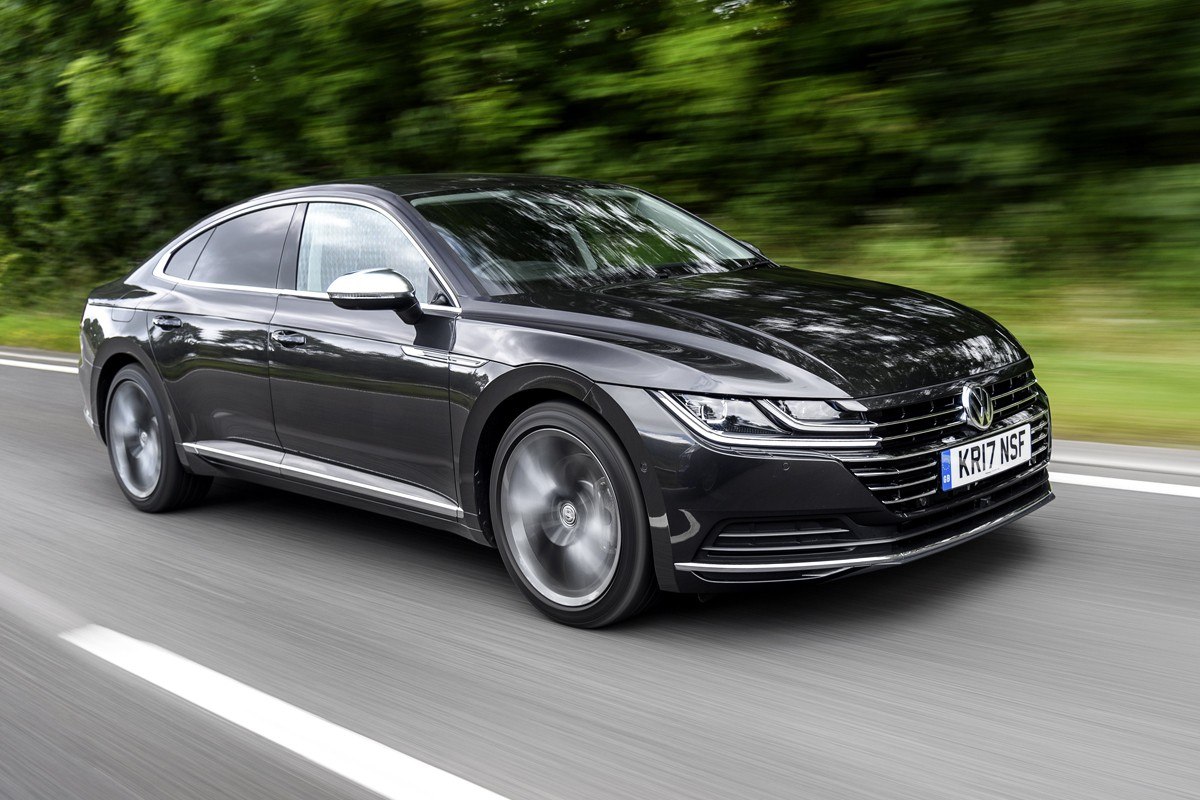 Volkswagen Arteon
The Arteon is the largest Volkswagen passenger car on sale, sitting above the Passat range. It has an upmarket focus, aiming to offer executive-style motoring without the price tag of some alternatives. The five-door hatchback has something of an avant-garde coupe look, too. The Arteon e-Hybrid has CO2 emissions of 26g/km and a 39-mile pure electric range, plus decent performance when the 220hp 1.4-litre turbo engine joins in. It's large and spacious enough for five business people inside, and any boxes of samples they may need will easily fit within the 569-litre boot.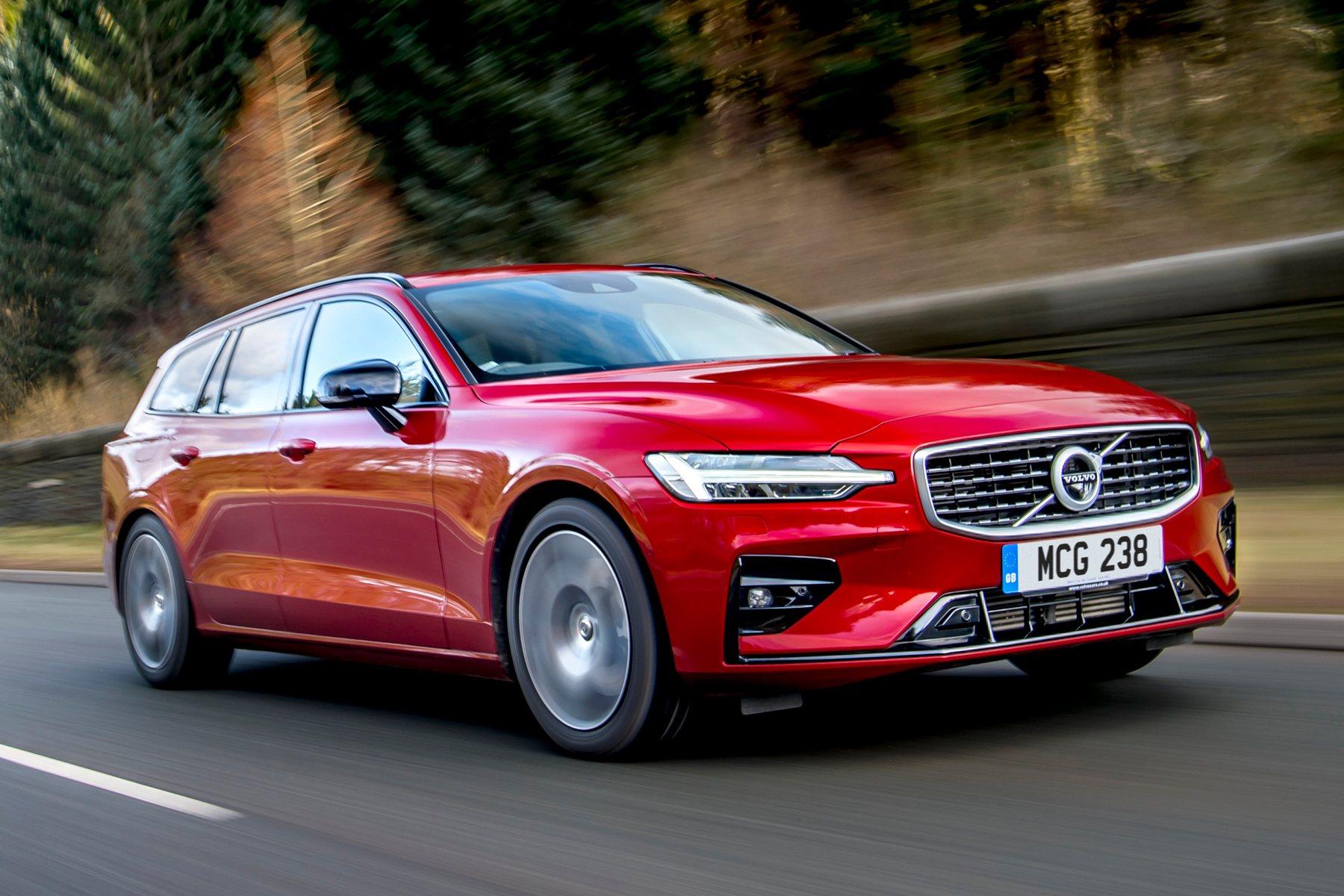 Volvo V60
The Volvo V60 Recharge is a plug-in hybrid version of the Swedish firm's ever-popular estate car. It is offered in regular T6 and high-performance T8 Polestar formats. The latter is very fast, but has a price tag to match; most executive buyers prefer the T6, particularly as CO2 emissions start from just 18g/km. It can cover up to 56 miles in pure EV guise before the engine kicks in, thanks to a battery upgrade a little while ago that improved capacity to 18.8kWh. Volvo says this helps deliver a 50 percent improvement in official fuel consumption, and means execs will be able to cover most of their everyday driving in electric mode – so long as they plug in each night.
Cupra Formentor
Cupra is a new sporty offshoot brand from Spanish firm, SEAT. It's aiming to focus purely on electrified vehicles in the future, with the Cupra Formentor, its first bespoke design, offered from the outset as a plug-in hybrid. A cool crossover coupe, it produces a potent 245hp, and the e-Hybrid also boasts a 34-mile pure electric range. Official fuel economy of 235mpg will please the company accountants, and 11 percent Benefit-in-Kind is great news for drivers. It's also a practical car that's refined yet agile. It will certainly help you stand out in the executive car park.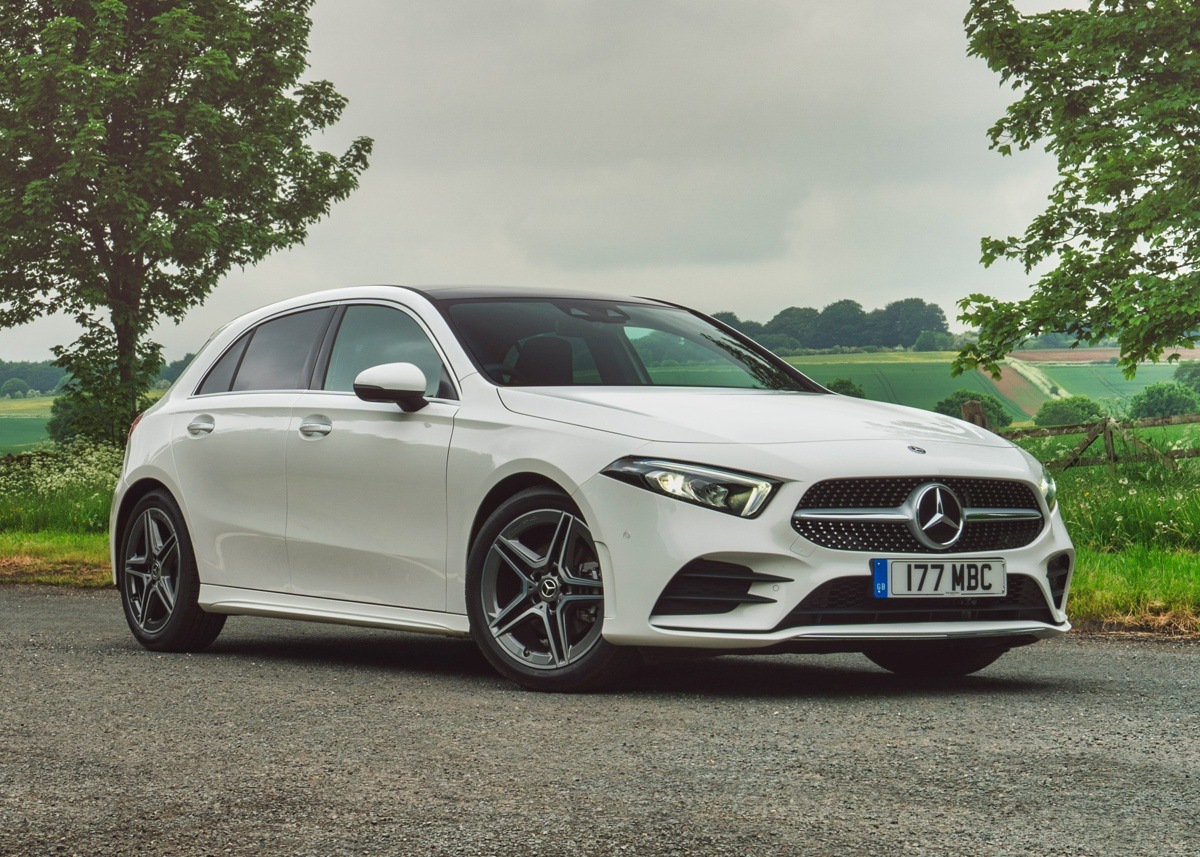 Mercedes-Benz A-Class
Mercedes-Benz offers its most compact executive car in plug-in hybrid A 250 e guise – both as a five-door hatchback or four-door saloon. Executives can expect a pure electric range of around 44 miles, and the compact 10.4kWh battery will take around five hours to charge from a three-pin plug. An onboard 7.4kW charger helps speed this up significantly if you have a wallbox. CO2 emissions from just 26g/km are excellent, and prices starting from around £36,000 will also help keep company car Benefit-in-Kind bills down. The A 250 e is offered exclusively in AMG Line trim, with extra on-road kudos from its 18-inch alloy wheels and sporty interior.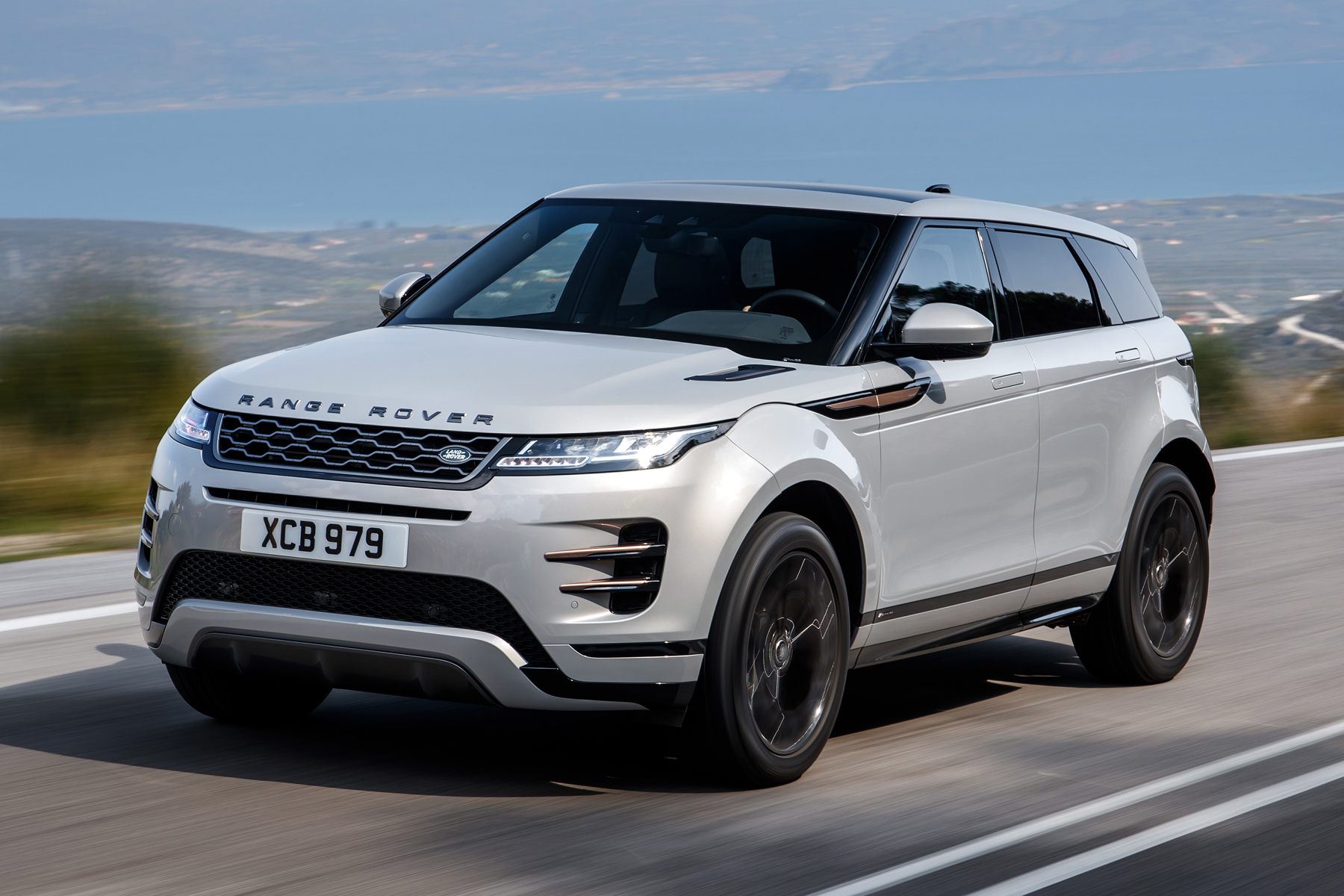 Range Rover Evoque
The Range Rover Evoque is a popular SUV amongst executives. Compared to a full-fat Range Rover, it's more affordable, yet still has plenty of on-road presence. It's now available as a plug-in hybrid, which matches a downsized 1.5-litre three-cylinder turbo petrol engine with a powerful electric motor. This delivers a very spicy-sounding 309hp, plus excellent fuel economy of 201mpg and CO2 emissions of 32g/km. The pure electric range is a lengthy 39 miles and it can be recharged in just two hours if you have a 7kW home wallbox. It's a compelling all-round set of stats that makes it easy to see why this luxurious compact SUV is in such high demand.
Lexus ES
Lexus specialises in electrified cars. For years, its range has been overwhelmingly hybrid, and the company is now adding plug-in hybrid and pure electric models to the mix. The Lexus ES is a good executive choice for those seeking a luxurious four-door saloon without spending a fortune. Prices start from less than £40,000, for an ES 300h that measures nearly five metres long and offers a good amount of space inside. The petrol-electric hybrid drivetrain boasts CO2 emissions as low as 119g/km, and fuel economy as high as 53mpg. Best of all, it doesn't have to be plugged in, so executives who don't have easy access to a charging point can still get the best from it.
What is the difference between hybrid and plug-in hybrid cars?
A full hybrid car is sometimes also known as a 'self-charging' hybrid. This is because the batteries are charged solely by recovering energy normally lost during braking. Plug-in hybrid executive cars have far larger batteries, which can only fully charge by being plugged in. Plug-ins still recover some energy during braking, but nowhere near enough to replenish their batteries. Their systems aren't optimised to make the most of these short boosts in charge either – you'll only maximise their efficiency if you plug them in.
Do executive hybrid cars deliver good real-world fuel economy?
Full hybrid executive cars will offer impressive fuel economy around town – and while it will dip on longer trips, it will at least be consistent. Plug-in hybrid efficiency is far more dependent on how much charge is in the batteries. If you don't charge them up, the fuel savings won't be great. But if you regularly charge, you'll be able to drive for miles without using a drop of fuel. Even when the engine does kick in, the fuel you've already saved will help deliver very impressive overall economy.
Can you get a diesel executive hybrid car?
Just a few years ago, diesel was the main fuel for executive cars. It boasted low CO2 figures and modern turbodiesel engines also had high outputs for excellent pulling power. But diesel is now fading in popularity, and petrol engines in combination with hybrid or plug-in hybrid motors are where the real growth is. However, you can still combine diesel with hybrid tech. The Mercedes-Benz E-Class, for example, offers an E 300 de diesel plug-in hybrid alongside the core E 300 e petrol version.