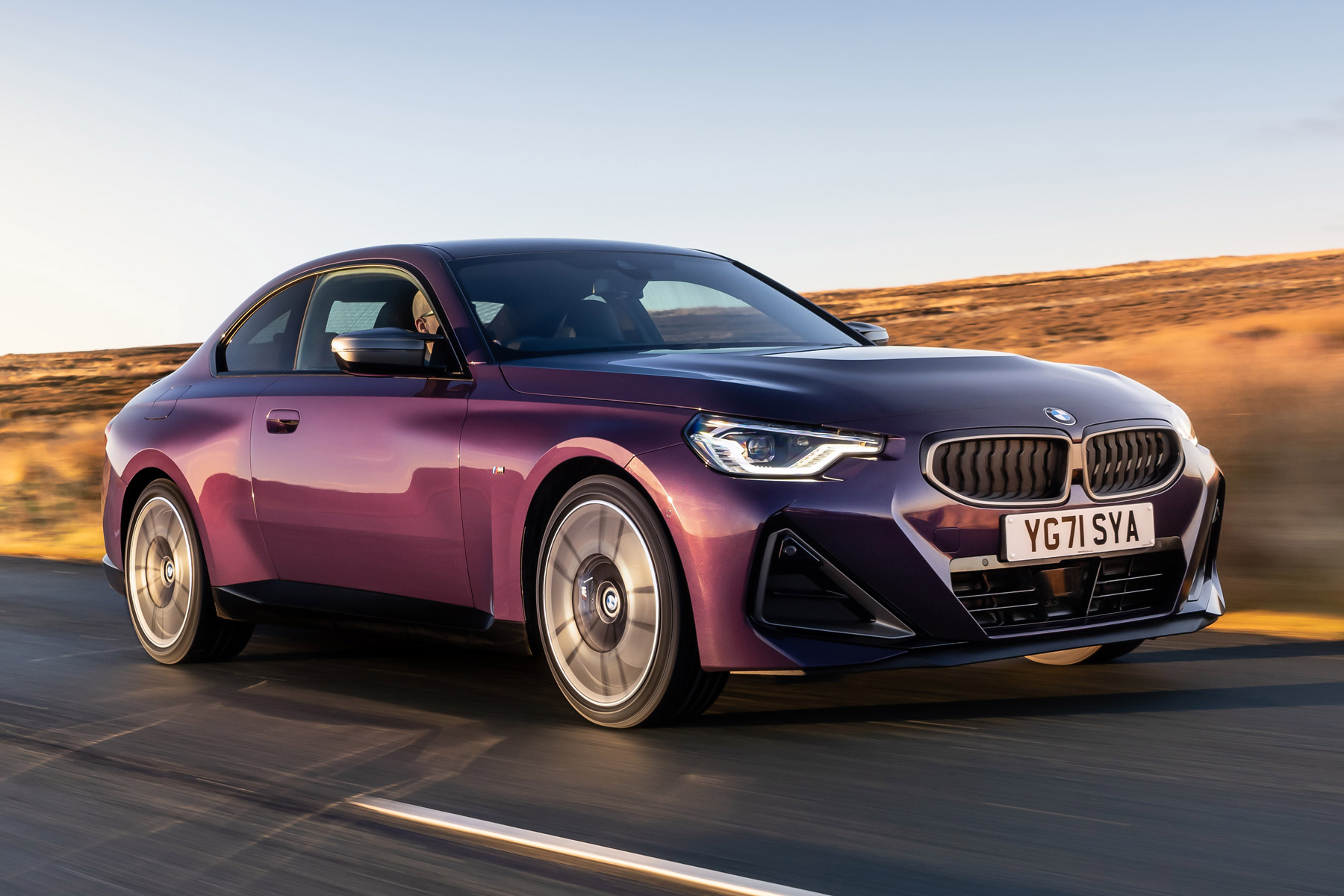 According to Wikipedia, a coupe is 'a fixed-roof car with a sloping rear roofline and one or two rows of seats'. We'd add to that by saying that a coupe should have two doors and an enclosed boot at the back.
One thing's for certain: a coupe should look more desirable than its hatchback or saloon car equivalents. Coupe owners are prepared to sacrifice a little practicality in favour of some extra style and, although not always the case, a better driving experience.
The lines have become a little blurred recently, with many manufacturers trying to convince us that a coupe can have four or even five doors, and others claiming an SUV with a sloping roofline can be a coupe. We're not convinced, which is why we've focused on traditional coupes. In other words, cars with two doors and a sporting flavour.
Here are some of the best coupe cars you can buy right now.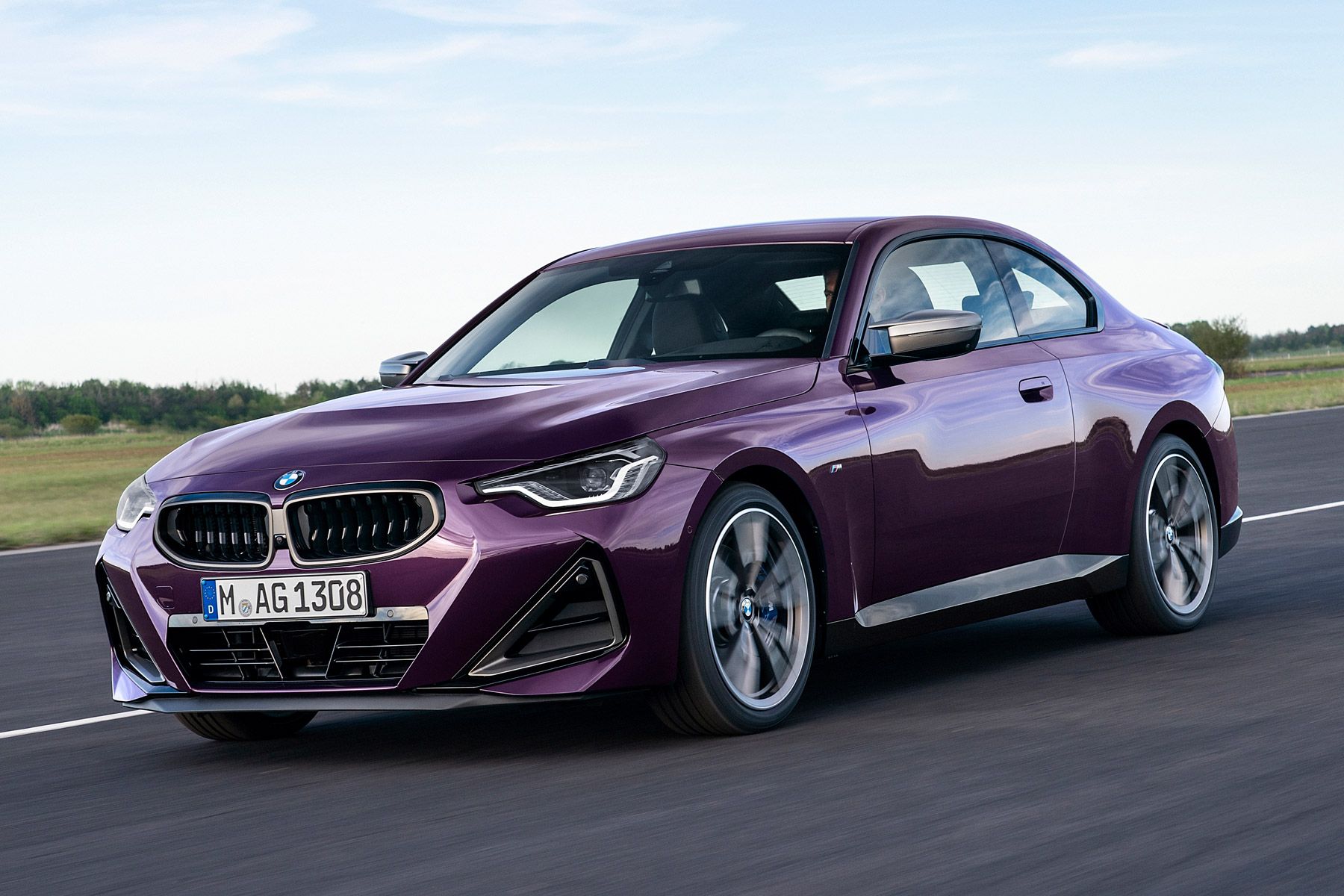 BMW 2 Series Coupe
BMW's smallest coupe also happens to be one of its best. Rather than basing it on the front-wheel-drive 1 Series, BMW has used the platform from the 3 Series and 4 Series for the 2 Series Coupe. This means you benefit from rear-wheel-drive handling if you opt for the M Sport model, along with a choice of four-cylinder petrol and diesel engines. Short of opting for the four-wheel-drive, six-cylinder M240i version, M Sport is the only trim level in the UK, which means you get a lot of equipment as standard. Few compact cars are as good to drive as the 2 Series Coupe.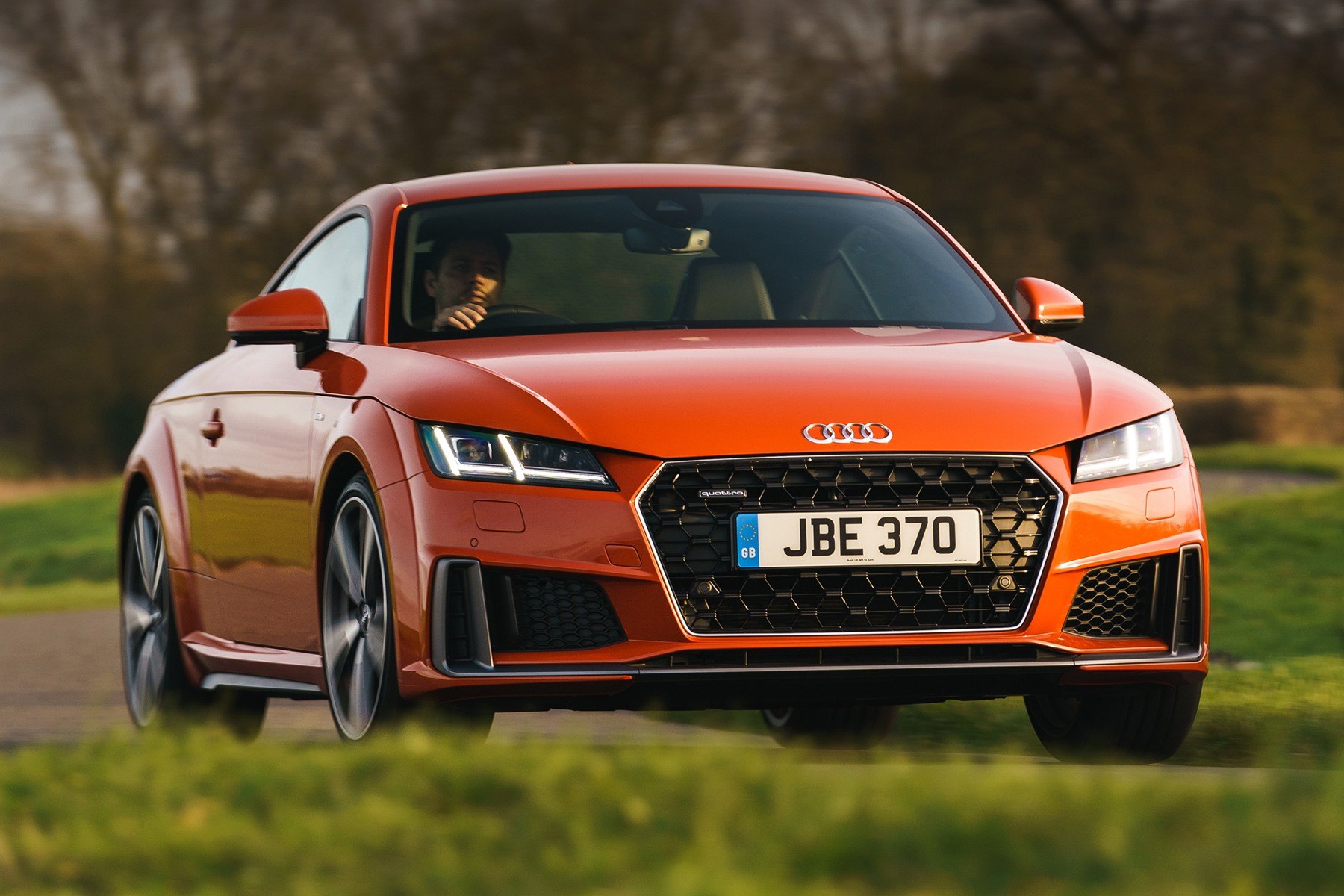 Audi TT Coupe
The Audi TT Coupe is the perfect car for you if style is a top priority. While some coupes are just slightly less practical versions of hatchbacks or saloons, the TT looks bespoke and like nothing else in the Audi range. It's even reasonably practical, with a pair of small seats in the back and a boot large enough for a long weekend away. There are five trim levels, ranging from the £35,000 Sport to the 'bells and whistles' Vorsprung. At £45,000, the TT Vorsprung is far from cheap, but it comes with the kind of equipment you'd associate with a luxury car.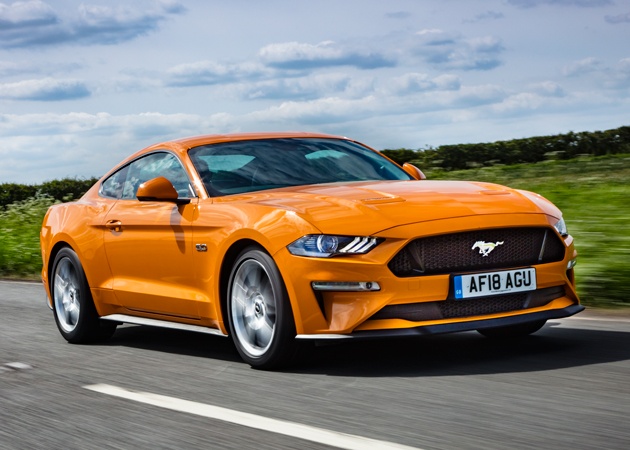 Ford Mustang Fastback
Fancy an all-American coupe? The Ford Mustang GT is powered by a fabulous 5.0-litre V8 engine producing a massive 450hp. That's enough for a 0-62mph time of 4.9 seconds, which is swift enough to keep a Porsche driver on their toes. It costs £47,000, which is a small price to pay for a coupe that looks a million dollars. Seriously, drive a Mustang through town and you'll turn as many heads as a six-figure supercar. The Mach 1 version adds £10,000 to the price, an extra 10hp to the output, and a little more muscle to the styling.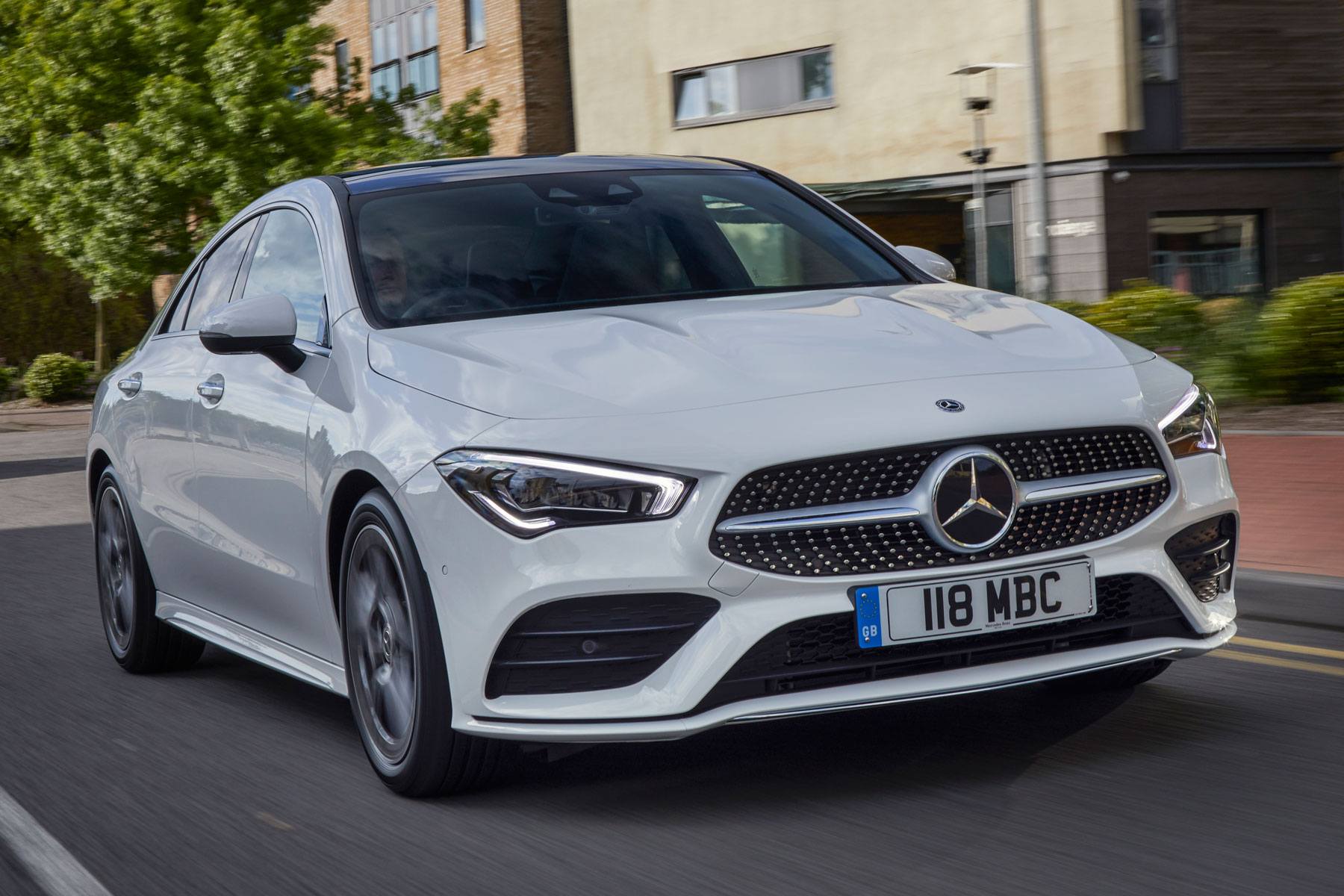 Mercedes-Benz CLA Coupe
You won't require the help of an optician to notice that the Mercedes-Benz CLA Coupe has four doors. Is this a case of us breaking our own rules? Perhaps, but we think it demonstrates how a change in body shape can transform the character of a car. The CLA is essentially a 'saloon' version of the A-Class hatchback, but the sloping roofline lends it the feel of a larger Mercedes coupe. The rear doors improve practicality, although tall passengers won't appreciate the sloping roofline. It's great to drive, and because AMG Line is the entry-level trim, all models come with a long list of equipment.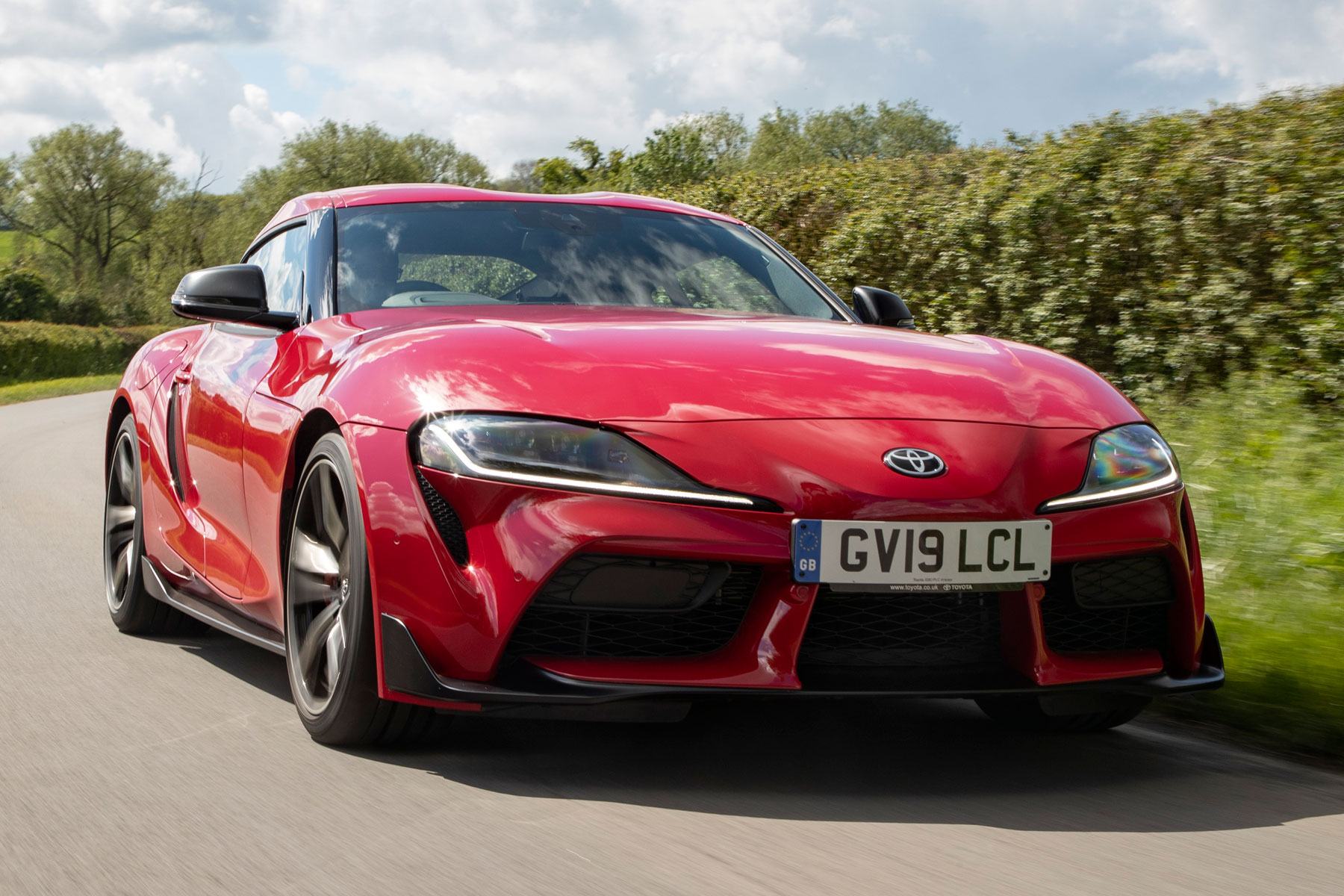 Toyota GR Supra
The Toyota GR Supra is a proper sporting coupe. Developed in conjunction with BMW, the Supra shares a lot in common with the Z4 roadster, including its 2.0- and 3.0-litre engines and a lot of the interior. It's a strict two-seater, so you'll have to leave your friends behind, but the Supra is reasonably practical for this type of car. Not that you'll be worrying too much about carrying stuff, especially if you opt for the sonorous 3.0-litre straight-six engine. It'll hit 62mph in just 4.3 seconds, with launch control available if you want to perfect your getaways.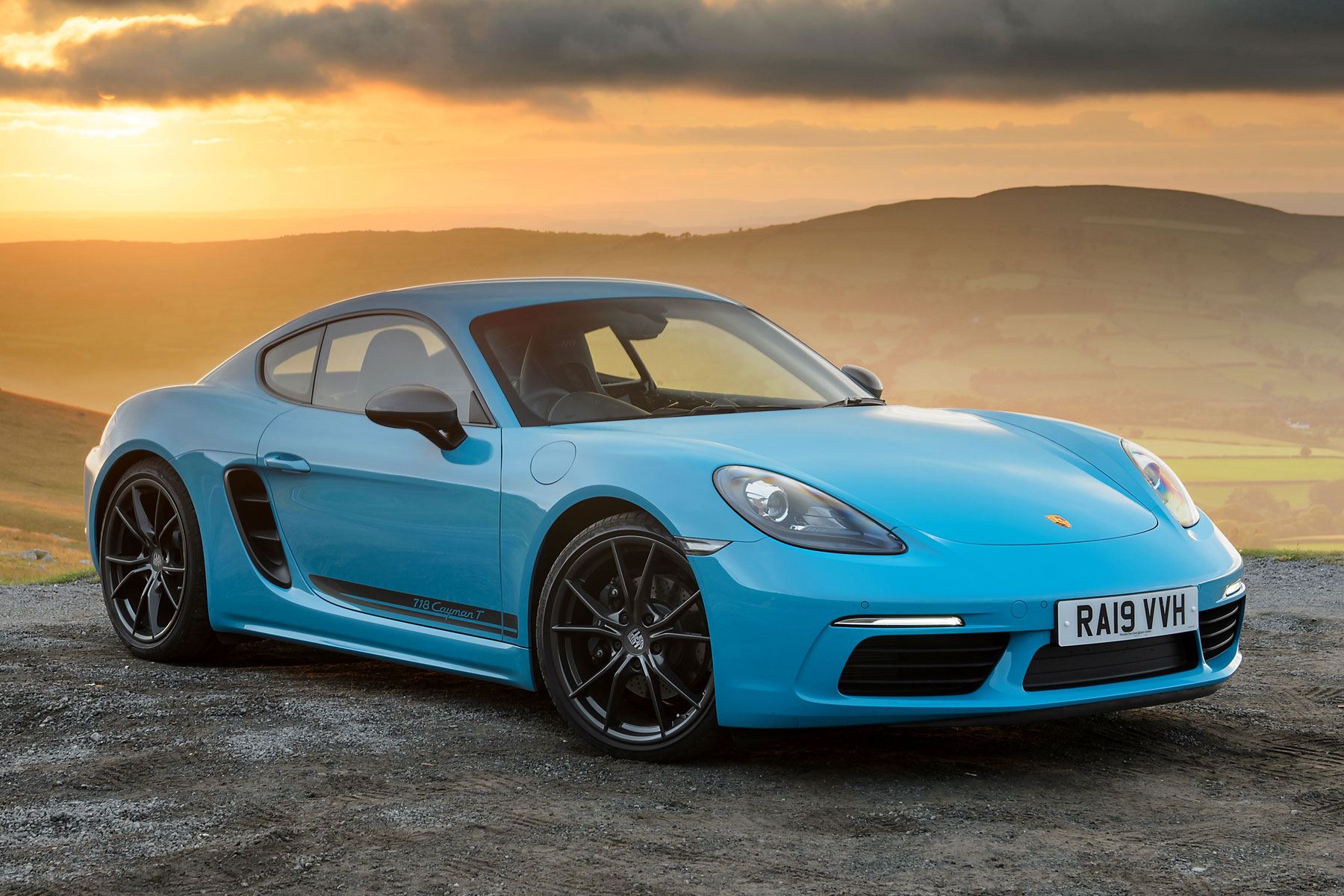 Porsche 718 Cayman
It's often said that you should buy the cheapest house on the new housing estate. We'll use this advice to recommend the 718 Cayman, because at £46,500, it's the most affordable Porsche you can buy. You get the quality engineering and badge appeal you'd associate with the brand, for a price roughly half that of a Porsche 911. It's not as though the 'basic' 718 Cayman is slow, either. Its four-cylinder engine produces 300hp, which is enough for a 0-62mph time of 5.1 seconds and a top speed of 170mph. Add a few personalisation options and away you go.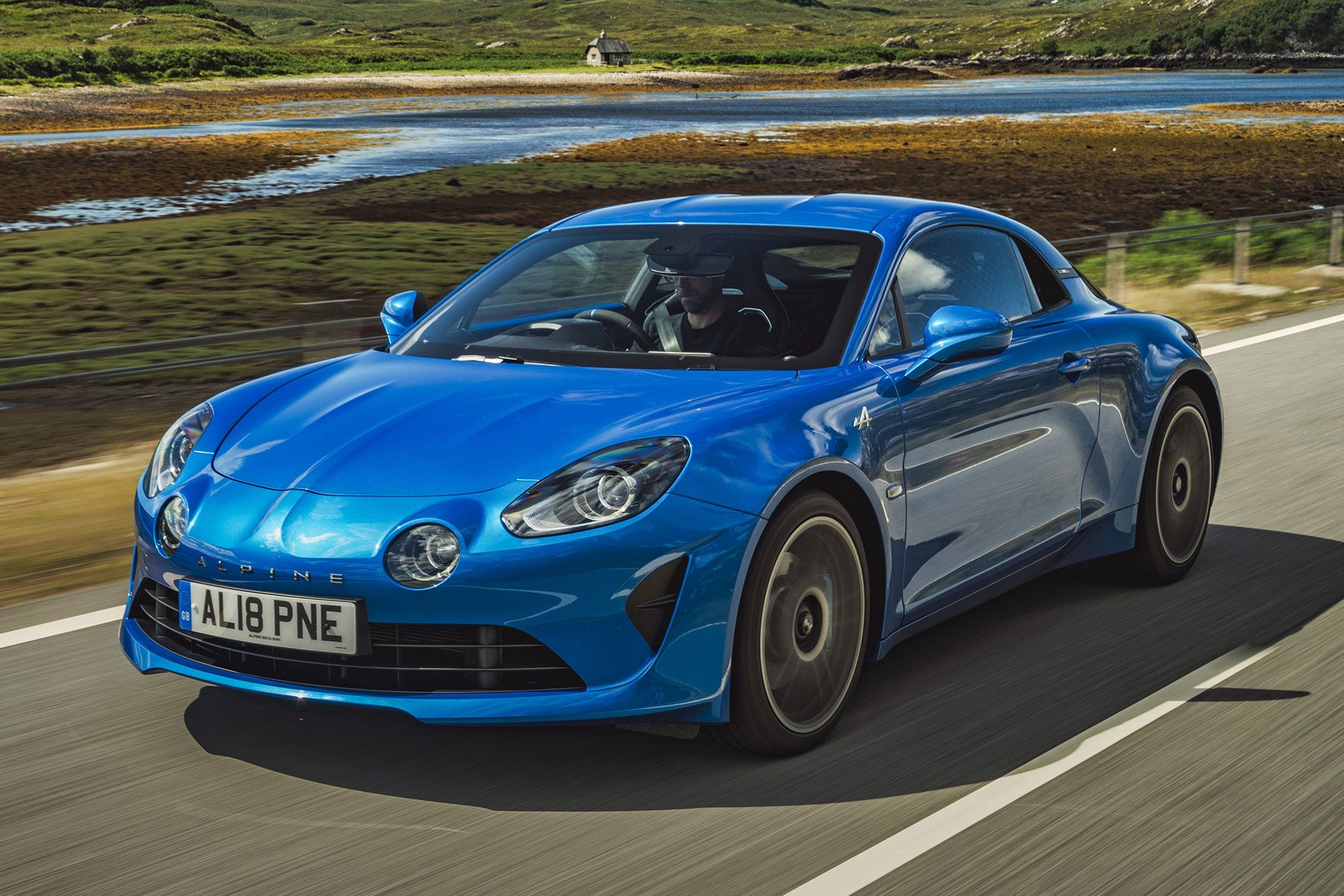 Alpine A110
The Alpine A110 offers everything you need for a great drive, and none of what you don't. Leaving only the bare essentials, Alpine has created one of the defining sporting coupes of a generation and a worthy rival to the Porsche 718 Cayman. In its purest form, the Alpine features a 1.8-litre turbocharged engine producing 252hp and a body weighing just 1,102kg. It will hit 62mph in just 4.5 seconds, but to concentrate on the figures would be to miss the point of the A110. This is a coupe you need to drive, which is something you'll want to do time and again.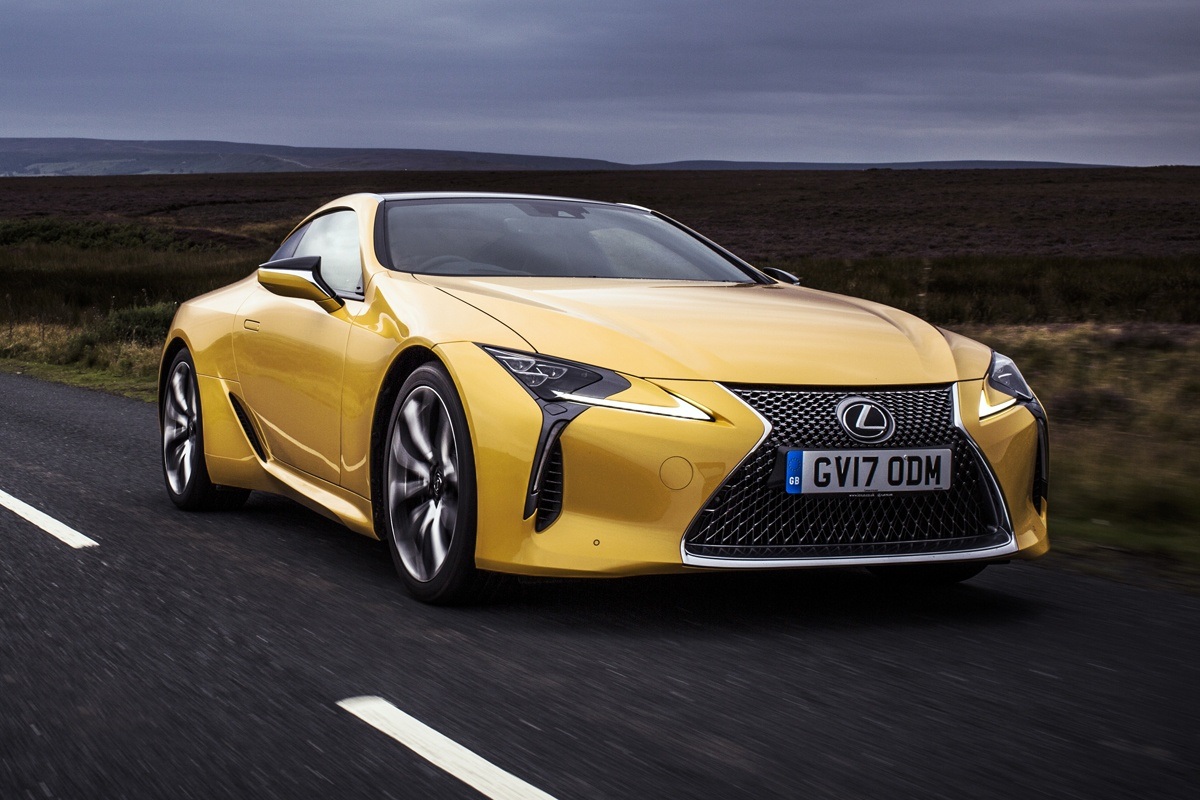 Lexus LC
For such a large car, the Lexus LC is woefully impractical. The rear seats are tiny and the boot would look small in a city car. With prices ranging from £86,500 to £102,500, it's also not exactly cheap. However, that's where the criticisms end, because the LC is one of the most beautiful cars on sale today. There are two engines available: a 3.5-litre V6 petrol-electric hybrid and a 5.0-litre V8. The hybrid is a clever piece of kit, but our heart belongs to the wonderful V8. Either way, you'll enjoy a quality interior and fine Lexus engineering.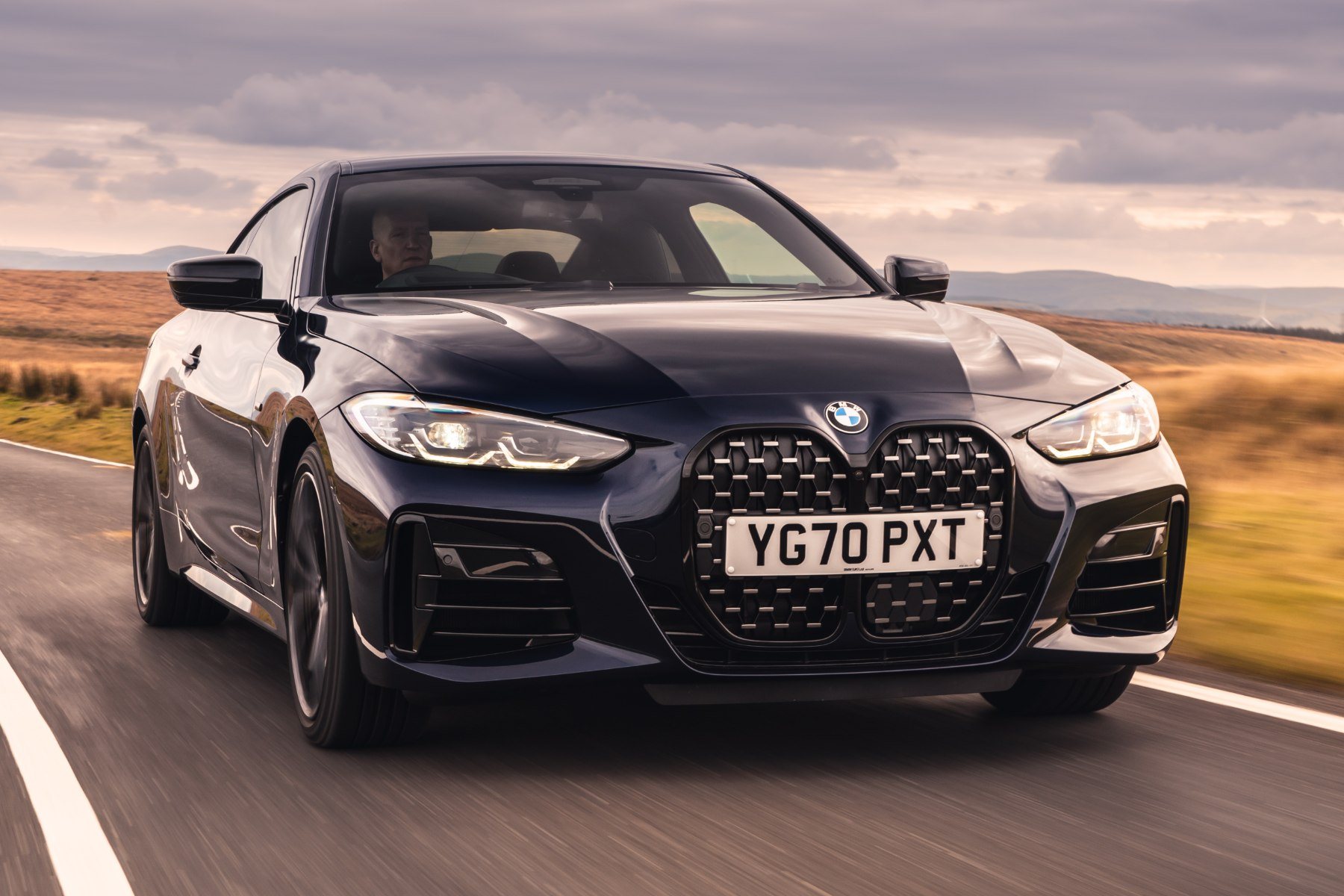 BMW 4 Series Coupe
Thanks to an elegant body, a wide range of petrol and diesel engines, superb handling and excellent build quality, the BMW 4 Series is one of the best coupes you can buy. There's a 4 Series for everyone, from a frugal rear-wheel-drive diesel to the fabulous four-wheel-drive M440i xDrive, which offers tremendous all-weather performance. The rear seats have plenty of space for adults, while the boot holds an impressive 440 litres of luggage. The list of equipment on the entry-level M Sport includes 18-inch alloy wheels, leather upholstery, ambient lighting, heated seats and three-zone climate control.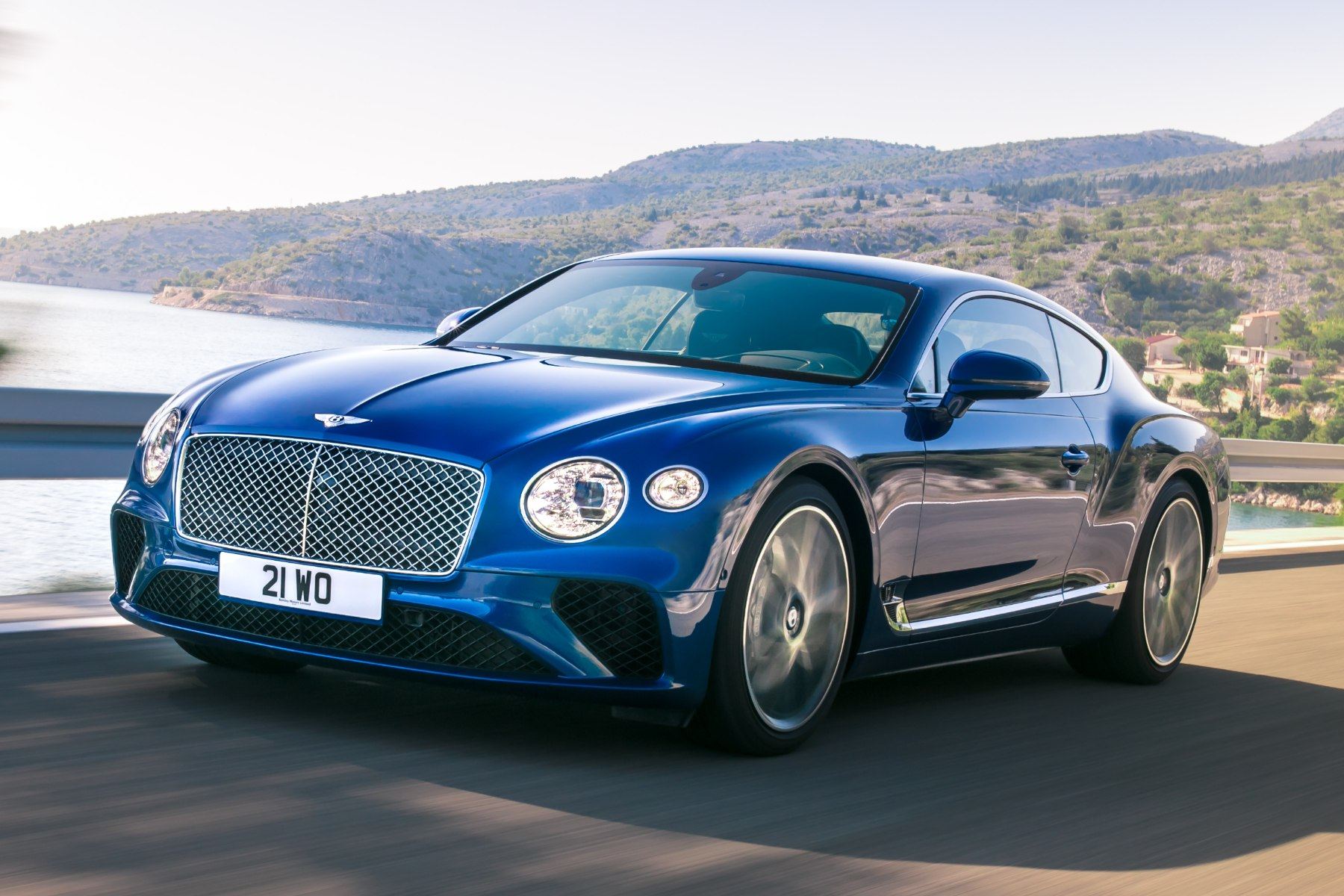 Bentley Continental GT
The Bentley Continental GT is a luxurious coupe with the performance to rival a supercar. When equipped with a 4.0-litre V8 engine, the Continental GT sprints from zero to 62mph in just four seconds, before hitting a top speed just shy of 200mph. Opt for the 6.0-litre W12, and the 0-62mph time tumbles to 3.7 seconds, while top speed increases to 207mph. There are few better ways of crossing a continent than behind the wheel of a Bentley. The level of craftsmanship is superb, the interior detailing is exquisite and ride comfort is extraordinary.
What is a coupe SUV?
We could be cynical and say that the words 'coupe' and 'SUV' don't belong in the same sentence. However, feeling charitable, we'll say that some manufacturers have gone to great lengths to distinguish their coupe SUVs from regular SUVs. They're essentially SUVs with a sloping roofline and a little more sporting character. Cars ranging from the Renault Arkana and Citroen C4 to the Audi Q8 and BMW X6, in other words.
Which is the best classic coupe I can buy?
A lot depends on how much you have to spend and whether you intend to use the car for the daily commute. The Ford Capri is certainly one of the nation's best loved coupes. Launched in 1969, the Capri used the platform from the humble Ford Cortina, came with a choice of engines from an economical 1.3-litre to a powerful 3.0-litre V6, and wrapped them in a low-slung and stylish body. Other usable classic coupes include the Volkswagen Scirocco, Toyota Celica and Opel Manta.
Are coupe cars impractical?
In the past, buying a coupe meant sacrificing a couple of doors, along with some rear headroom and legroom – and making do with a small boot. Today's coupes are less of a compromise, although having to tilt the front seats forward to access the back can be a pain. If you're after some style and practicality, look for cars such as BMW's Gran Coupe models. These benefit from having four doors and a glass hatchback, although the luxurious 8 Series Gran Coupe makes do with the standard boot.