You've probably seen spy shots of cars before. Normally the car in question is being driven around the Nurburgring at high speed, clothed in a ridiculous two-tone 'camouflage' paint job which is designed to hide the lines and curves of the car's bodywork.
The motor industry hates it when photos like this are leaked online.
This is completely understandable. When you've invested billions in designing a new car and orchestrated a carefully planned PR campaign with rubbish 'teaser' shots like this, you'd be a little miffed when some bloke with a telephoto lens spreads photos of your new model over the internet.
Well, it seems that a Volvo engineer decided to try and keep his car away from prying eyes when he spotted spy shot photographer Brian Williams in America.
Williams had been recording footage of the engineer driving one of the company's new prototypes; however, the engineer took exception to this and began attacking Williams and attempting to break his camera. Williams told Jalopnik.com that after the video ended, the engineer walked towards the photographer's wife, who was in the car, prompting Williams to remark: "If you go near her I'll knock you out".
At that point, apparently, the engineer came to his senses, apologising for his actions.
So, the next time you gawp at spy photos of new cars on the internet, spare a thought for the poor men and women who hide in the bushes with their DSLRs just so you can see a camouflaged prototype of the new Ford Mondeo.
Watch the video by clicking on the image below.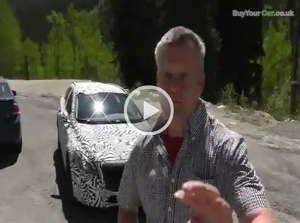 ---
---
Also of interest...